Another of the many fantastic things my family got to do over the summer was visit Cape May, NJ. We had visited the area once before, but I had almost forgotten about all of the wonderful things to do in Cape May, New Jersey. We had a fantastic week enjoying the Jersey shore beaches and exploring the area, and I highly recommend adding this stop to your travels.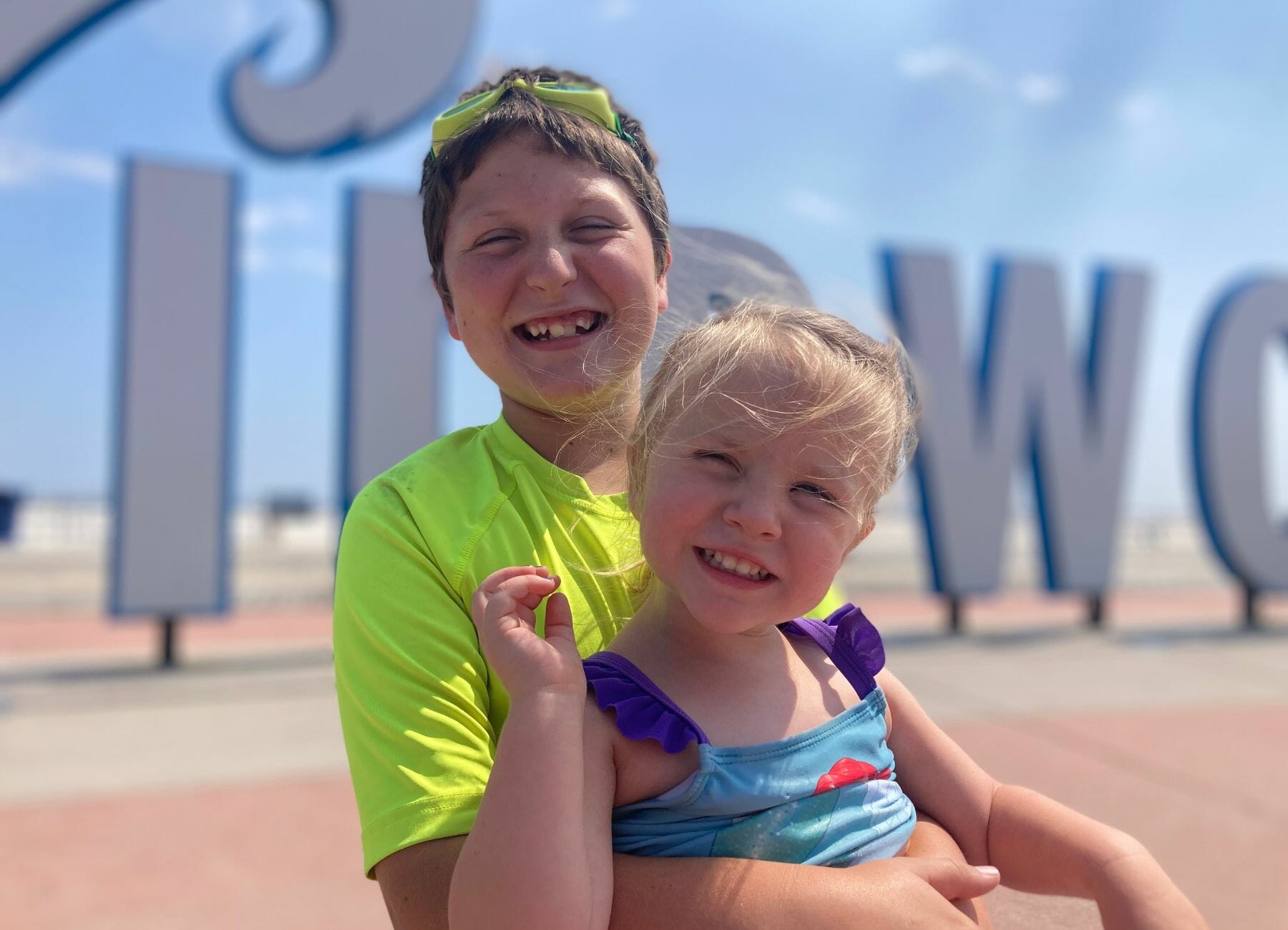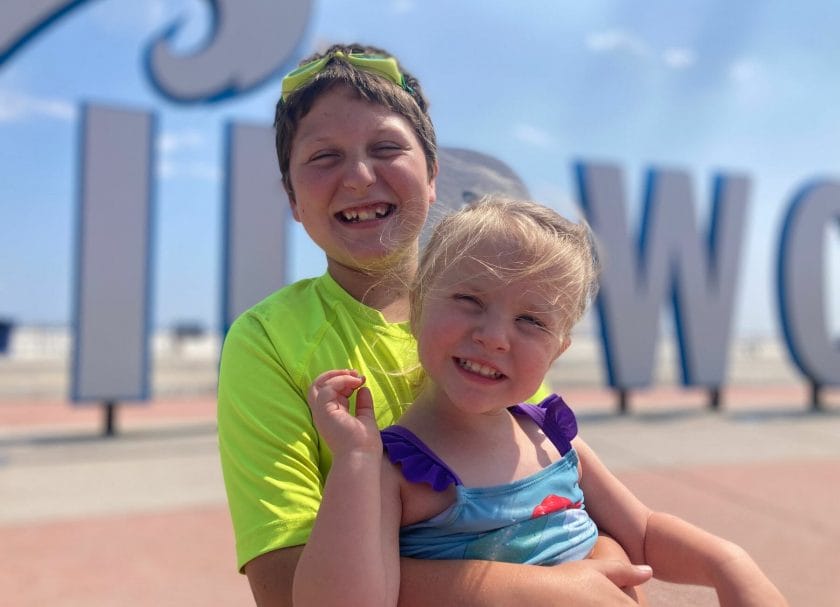 Are you unsure when to visit Camp May? The warmer months are definitely the time to go. That said if you can squeeze in a trip during the shoulder seasons of May or September, try to do that. This allows you to avoid crowds while still taking advantage of the longer days and higher temperatures, giving you the best of both worlds. We visited at the end of August and got a small taste of this. It made the trip that much more enjoyable.
Of course, you must decide what to do and where to stay. Information on the best options available is all laid out nicely for you in the sections below.
You can also add Cape May to an East Coast road trip or add in a few New Jersey indoor water parks or amusement parks.
Things to Do in Cape May
Let's start by discussing things to do in Cape May. As mentioned, there are tons of awesome sights to see and ways to stay busy in the area. The options below are far from the only attractions around, but they are our favorites! Pick and choose from this list, and you really can't go wrong.
Wander the Historic District
Considering that the town is thought to be the oldest seaside resort in America, it should come as no surprise that Cape May's historic district is absolutely adorable. It was designated a National Historic Landmark back in 1976, meaning the Victorian-era homes that line the streets are incredibly well preserved. Boutique shopping and dining opportunities are around every corner as well.
Honestly, just wandering the area on your own is totally fun. That said, guided tours are available and would provide a bit more info if you're interested in the city's history.
Visit the Emlen Physick Estate
One of the many beautiful historic buildings in the historic district is the Emlen Physick Estate. This 18-room mansion was built in 1879 by famed architect Frank Furness. It is one of the best remaining examples of Victorian Stick-style architecture. The Emlen Physick Estate is located at 1048 Washington St Cape May, NJ 08204
Guided tours of the estate give visitors an in-depth look at the life of the family who called this house home. It takes a look at how the family worked, played, and ran their day-to-day lives.
Explore Cape May Point State Park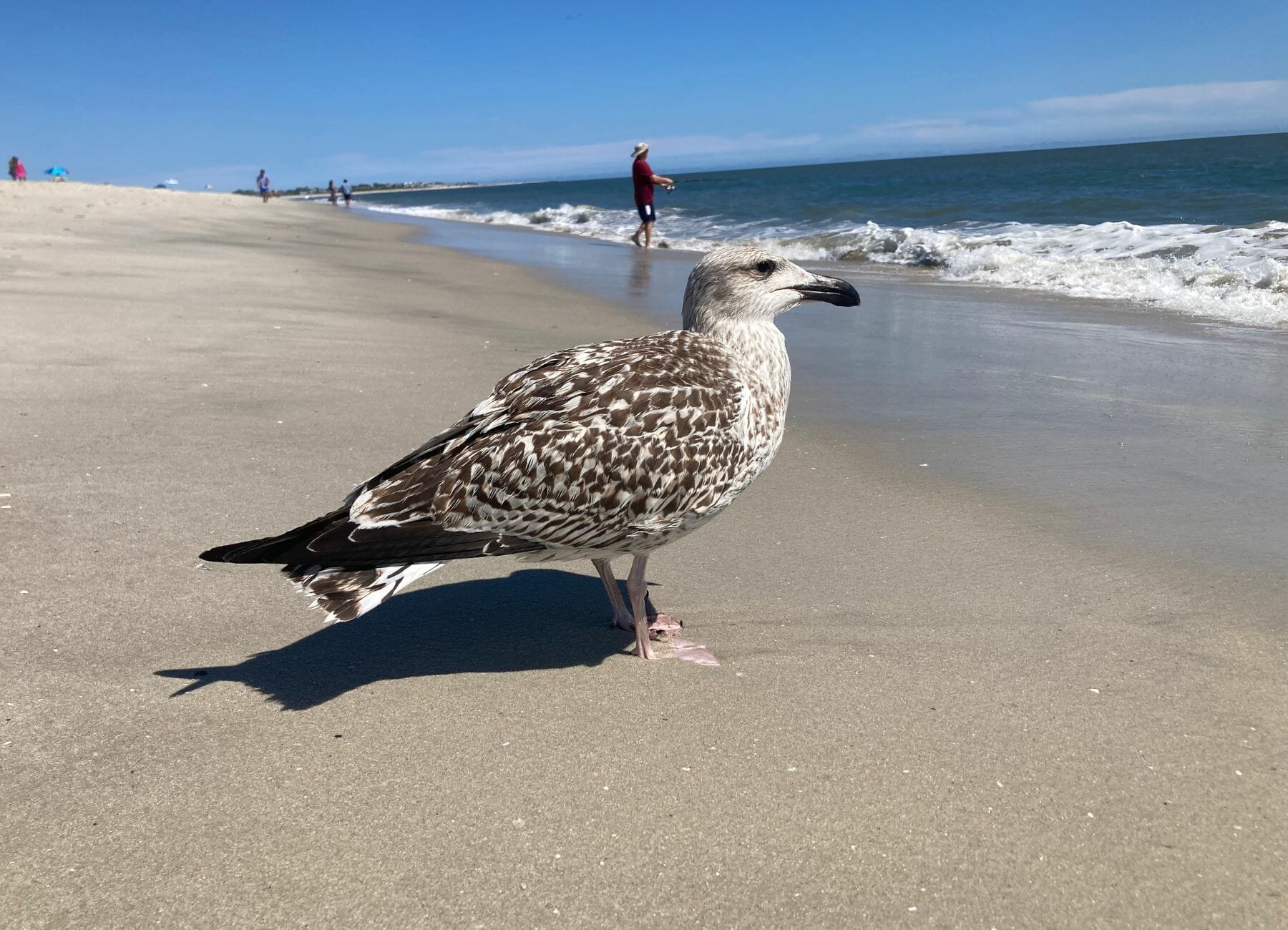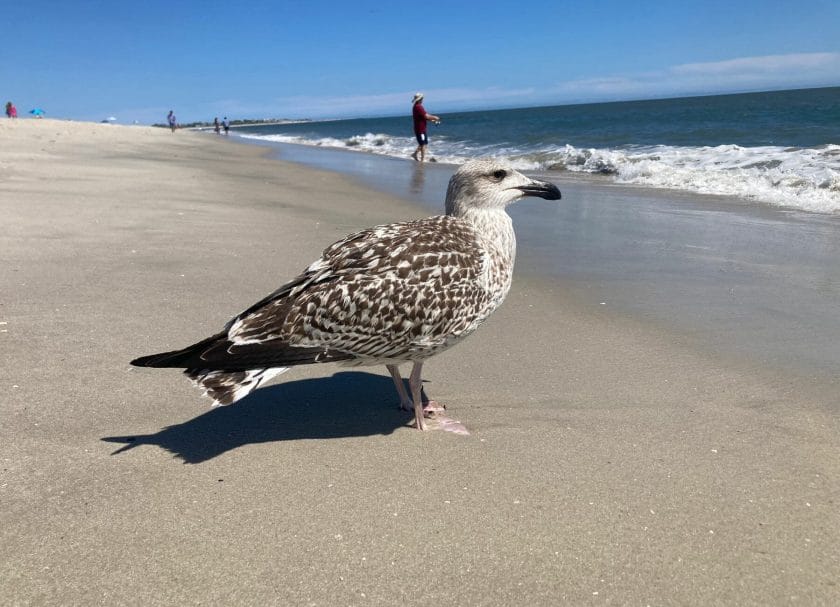 One of my favorite days in Cape May was spent exploring Cape May Point State Park. This park is home to both the Cape May Lighthouse and Fire Control Tower No 23. It also hosts a teeny tiny nature center with a surprisingly extensive collection of native animals that the kids loved.
Of course, the beautiful sandy beach was the highlight of our time spent here. Swimming is not allowed at this beach, but the toddler had a blast playing in the sand, I enjoyed bird watching (there are tons of birds on this particular beach), and the 10-year-old had his first surf-fishing experience and even caught a baby shark.
Learn at the Nature Center of Cape May
Another great place to learn about the natural environment in Cape May is the Nature Center of Cape May. This fantastic nature center was founded in 1992 and is run by the New Jersey Audubon Society to educate the public on the environment to help them appreciate all of the beauty found in Cape May's natural areas.
The center hosts tons of awesome hands-on activities throughout the year. These activities encourage visitors to get up close and personal with flora and fauna, which leaves guests feeling inspired to care for the environment.
You can visit the center at any time during regular operating hours to see live animals and learn from the exhibits in the center. However, we recommend checking out the upcoming events and making an effort to visit during one of the hands-on activities.
Spend an Evening on Sunset Beach
We really enjoyed our evening at Sunset Beach in west Cape May. This beach is located on the west side of Cape May point, meaning you can view some seriously incredible sunsets over the water there (hence the name). This is one of the best things to do in Cape May, New Jersey.
These sunsets aren't the only reason to visit, though! The beach is also home to the sunken remains of the WWI concrete ship Atlantus. The hull stands up out of the water, creating a great place for birds to perch and an excellent subject for photographs.
We also loved looking for Cape May diamonds (smooth quartz crystals pulled onto the beach by the Delaware River) at this beach. These are lovely to look at and would be perfect for making jewelry with. I added them to my sea glass collection.
Don't want to look for your own Cape May diamonds? They are also sold in the onsite gift shop, along with many other souvenirs.
Go Whale Watching
One of the most popular things to do in Cape May is whale watching. Unfortunately, we didn't get to go on a whale-watching tour during our recent time in New Jersey, but we have been on such excursions before, and they are 100% worth the time and money.
If you plan to go on a whale-watching tour while in Cape May, we recommend checking out the Cape May Whale Watch & Research Center. We looked into a few options in the area, and if we returned, this is where we would book a tour.
The company goes out of its way to give guests a great experience while still caring for the environment. Their boats have onboard touch tanks, allowing visitors to touch some of the marine life. There are also naturalists on every cruise, ensuring you get to hear plenty of fascinating information about the various landmarks around Cape May and the animals you spot along the way.
To top it all off, the company is a member of Whale SENSE, a program that trains staff on responsible marine mammal viewing techniques.
Check Out the Naval Air Station Wildwood Aviation Museum
Aviation and military enthusiasts will be thrilled to learn about the Naval Air Station Wildwood Aviation Museum. This fabulous museum is set up inside a World War II hangar, making a visit to the place extra exciting and unique.
Exhibits in the museum include 26 impressive aircraft displays featuring a variety of different types of aircraft from throughout history. There are also exhibits with military memorabilia and photographs and an entire room dedicated to memorabilia from the 1940s. Finally, we must mention the many interactive exhibits that allow guests to learn about the science behind flight.
Enjoy a Day at Cape May County Park & Zoo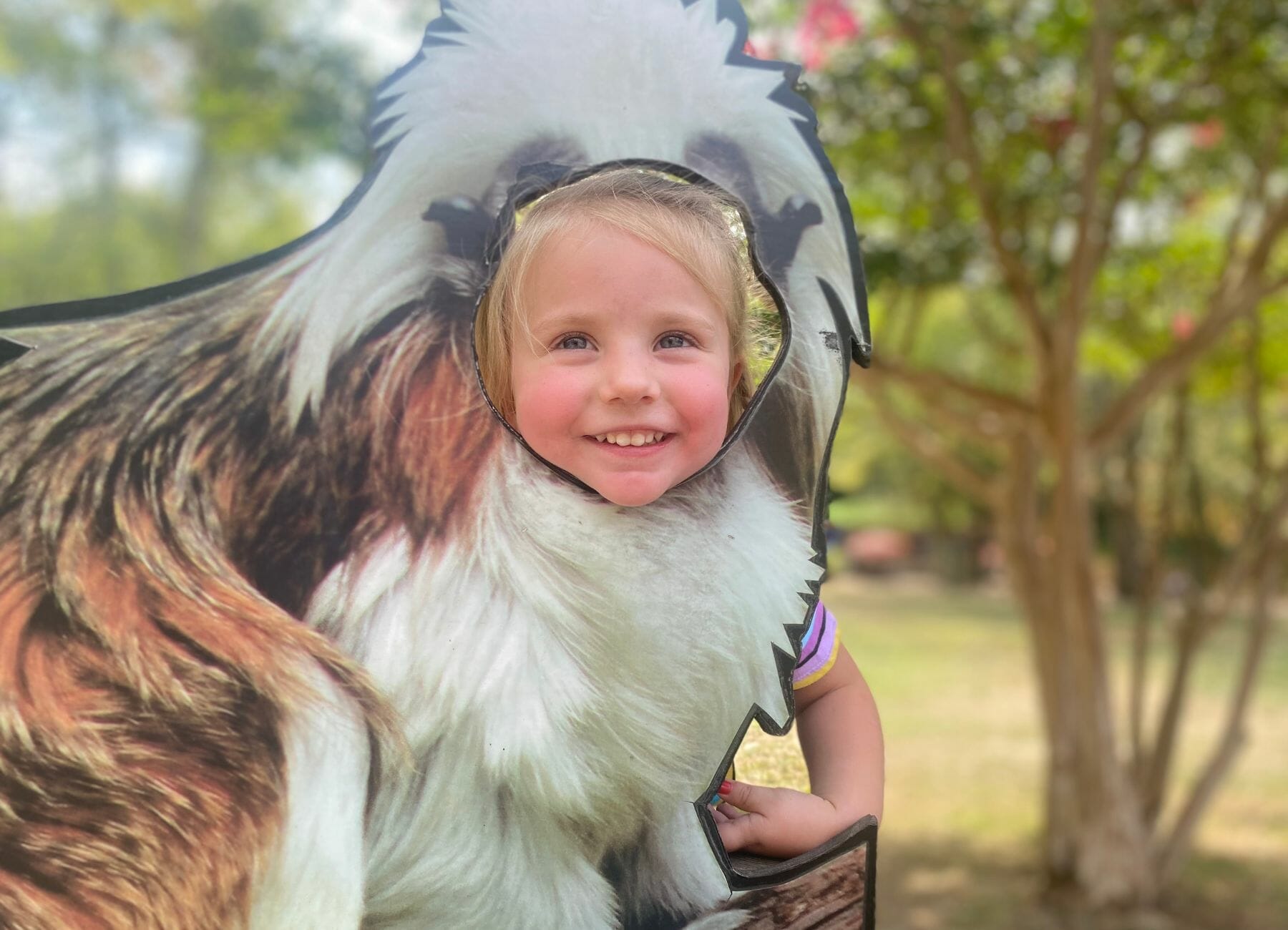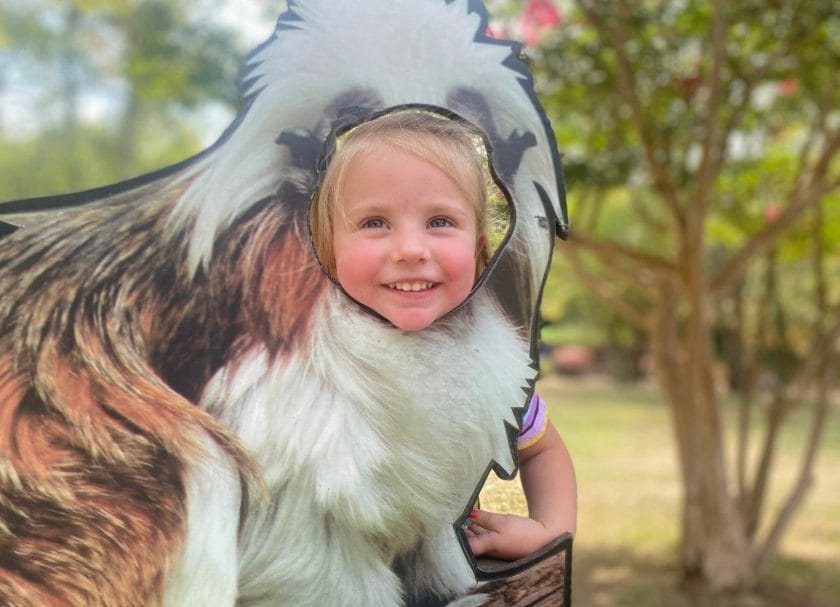 One of our favorite zoos in the entire country is located in Cape May county. The Cape May County Park & Zoo may be a smaller zoo, but it is incredibly well put together and features a nice variety of animals. Additionally, admission to the zoo is 100% free, a significant bonus when trying to travel cheaply.
Besides checking out the many animals in the zoo, my kids really like playing on the playground in this park. Be sure you leave time to do that if you have playground fanatics on your hands as I do!
Spend Time at Washington Street Mall
If you're looking to do some shopping or find a great meal, the Washington Street Mall is the place for you. This picturesque shopping and dining spot was completed in 1971 and is still considered to be the heart of Cape May to this day. Many will tell you it is a must-see while you're in the area.
Some of my favorite spots in Washington Street Mall include Crepe May, a yummy crepe spot, The Zoo Company toy store, and Art Block Cafe, a super cute coffee shop and art studio all wrapped into one.
Time Travel at Historic Cold Spring Village
Anyone who knows me knows I love a good living history museum, and usually I'm quick to head to any that we come across. Sadly, we ran out of time to see this one, but that's all the more reason to return.
Historic Cold Spring Village is an open-air living history museum that brings southern New Jersey's past to life. The museum is quite large—the largest of its kind in the state, in fact—and includes 30 acres and 27 restored buildings, as well as a handful of reconstructions.
Buildings include a school, a print shop, a woodworking shop, a blacksmith, a bookbinding shop, a jail, and much more. Many of these buildings host craftspeople who happily demonstrate how things were done during the old days. A few dining and shopping spots also exist onsite that sell era-appropriate products.
Have a Beach Day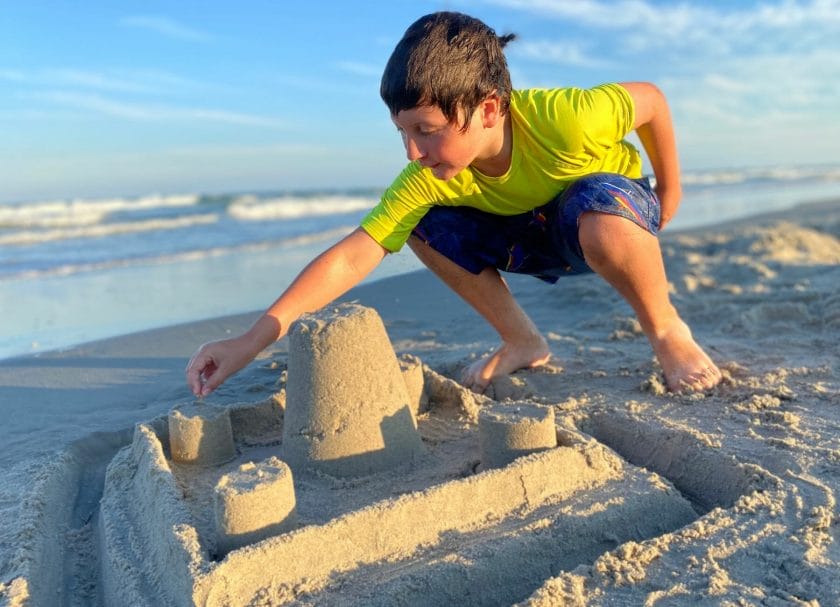 The reason we came to Cape May was so I could experience an east coast beach one more time before heading back to Oklahoma and far away from any ocean beach. Mission success. Not only did we see one beach, but we experienced several area beaches.
I mentioned the beach at Cape May Point State Park above, and we talked about the fun we had at Sunset Beach. We also visited Stone Harbor beach in the evening (after beach tags were no longer required), and we loved it. Lastly, we spent a couple of days swimming in the Atlantic Ocean at Wildwood Beach. We appreciated this beach because it didn't require beach tags or an admission fee!
Where to Eat
What about food? Obviously, you will need to eat on your getaway. The good news is there are plenty of great places to dine in the area. The bad news? You'll have to choose which ones to try. The picks below are just a few of our favorites.
Cup of Bliss Coffee Roasters
If you go to Wildwood Beach, you're bound to spot the adorable Airstream trailer set up near the beach ball sign. This trailer is actually a tiny coffee shop on wheels, and the offerings here are lovely. I highly recommend trying the cold brew, and the chocolate chip banana bread is fantastic.
The Lobster House
No visit to the seaside is complete without some seafood. For this, we recommend visiting The Lobster House. Here, you can enjoy live music and a view of Cape May Harbor in a family-friendly environment, all while dining on some seriously amazing seafood.
The Farm Kitchen at Beach Plum Farm
In the mood for comfort food? Lucky for you, The Farm Kitchen at Beach Plum Farm can provide just that. This small eatery features an ever-changing breakfast and lunch menu featuring the produce that is in season. Everything is made fresh and is 100% delicious. Just keep in mind that the place closes at 2 pm!
Vegas Diner & Restaurant
Lastly, we must mention Vegas Diner & Restaurant. We visited this spot last time we were in New Jersey, and while it is a bit of a drive from Cape May proper, we do think it's worth visiting if you happen to be headed that way anyway. The place had some excellent homestyle food and even better desserts. Sadly, the Boston Cream Pie we loved a few years ago seems to no longer be on the menu.
Where to Stay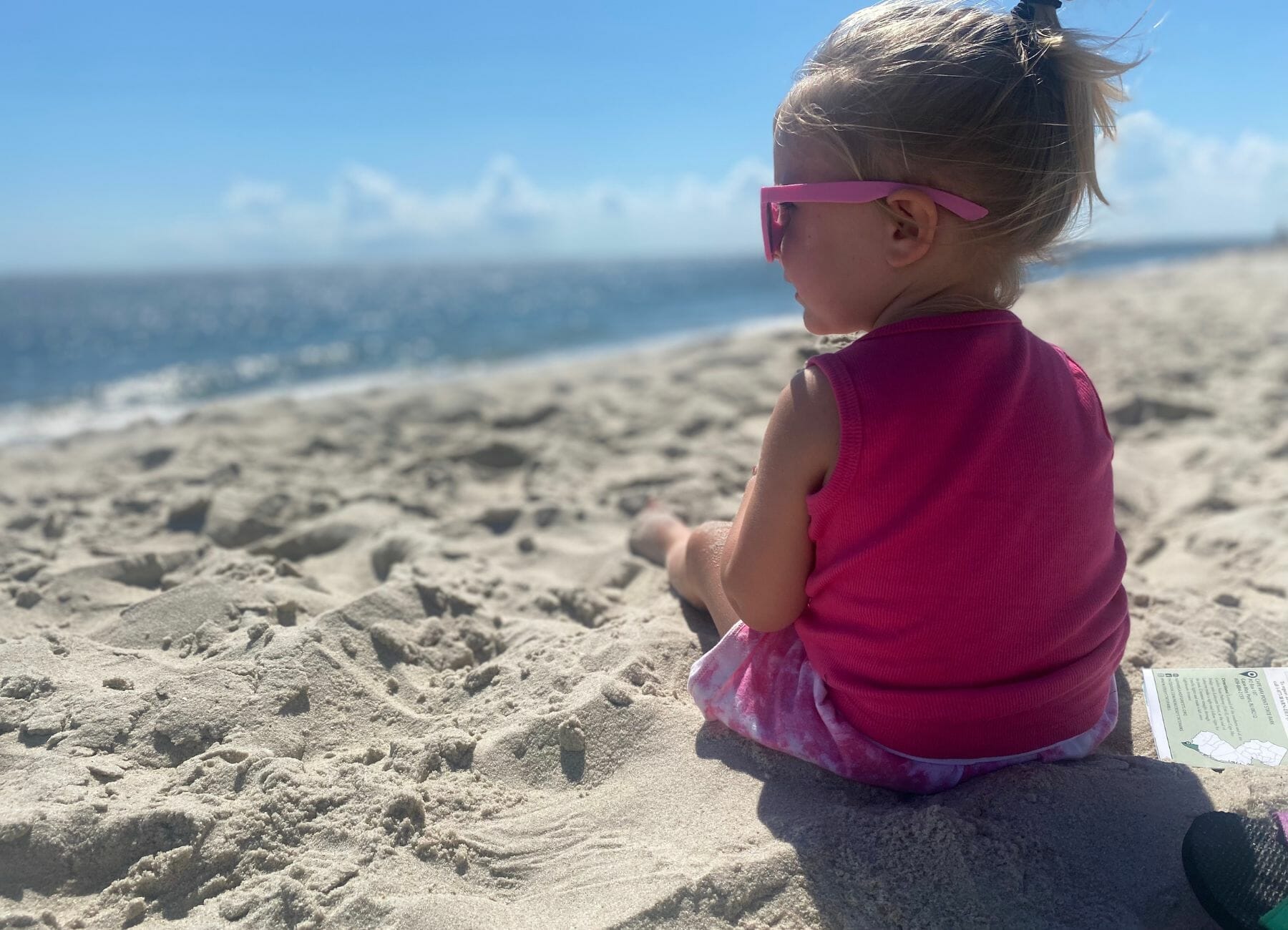 Finally, we have to discuss where to stay during your visit to Cape May. From adorable rental homes and cute campgrounds to luxury hotels, there are all kinds of lodging options in this part of New Jersey, meaning you're sure to find something that suits your needs and tastes perfectly.
Hotel
ICONA Cape May Quite possibly the best hotel in the area, ICONA Cape May, is an attractive beachfront lodging option with beautifully decorated rooms and a welcoming staff. We love the swimming pool, easy access to the beach, free parking, free Wi-Fi, and family-friendly rooms.
Sandpiper Beach Club is located in the historic district of Cape May, this family-friendly hotel is just steps from the beach. You will be amazed at the amount of space each room offers, making it ideal for your family.

Vacation Rental Home
Family-Perfect Location Prefer a place where you can spread out a bit more? This rental home in a family-perfect location might be more your style. The condo features two bedrooms so everyone can have their own sleeping space, and the covered porch is the perfect place to sit and relax. Of course, the fact that it is within walking distance of the beach, Washington Street Mall, and other great spots is pretty amazing as well.
Cape May Bungalow is located on the iconic Washington Street this adorable house is just blocks away from tourist attractions. This beautifully coastally themed decorated house sleeps 6. This home is perfect for your family vacation.
Campground
Sun Retreats Seashore
We visited Cape May in our RV, something we thoroughly enjoyed and would definitely do again. If this is your lodging option of choice as well, we highly recommend Sun Retreats Seashore. This beautiful campground features an arcade, a basketball court, a pool, a mini golf course, a playground, and more. Sites have full hookups, and the location is excellent.
More Family Fun Things to do in Cape May New Jersey
Whale and Dolphin Watching Cruise Sail into the ocean and enjoy the sights on the 3-hour tour. See whales and dolphins in their natural habitat.
Weekend Dolphin-Watching Breakfast Cruise Enjoy breakfast on the open seas as you look for dolphins.
As you can see, there is no shortage of things to do in Cape May, New Jersey. Ready to get out there and experience these awesome sights and attractions for yourself? Why not start planning your trip now so you can go sooner rather than later? You won't regret it!
Check Out More Family Fun
5 Indoor Water Parks in New Jersey You Don't Want to Miss
The Best Summer Fun in Wildwood NJ
Visiting New York City with Kids (Itinerary Included)
17+ Things to do in Philadelphia with Kids
Casino Pier New Jersey Everything You Need to Know
Latest posts by Chelsea Gonzales
(see all)
DISCLOSURE: This post may contain affiliate links, meaning I get a commission if you decide to make a purchase through my links, at no cost to you. Please read my disclosure for more info.