Nicknamed the City by the Sea, this captivating New England treasure is perfect for a weekend getaway, part of an east coast road trip or an extended stay. You'll be pleasantly surprised with the number of fun and unique things to do in Newport, RI.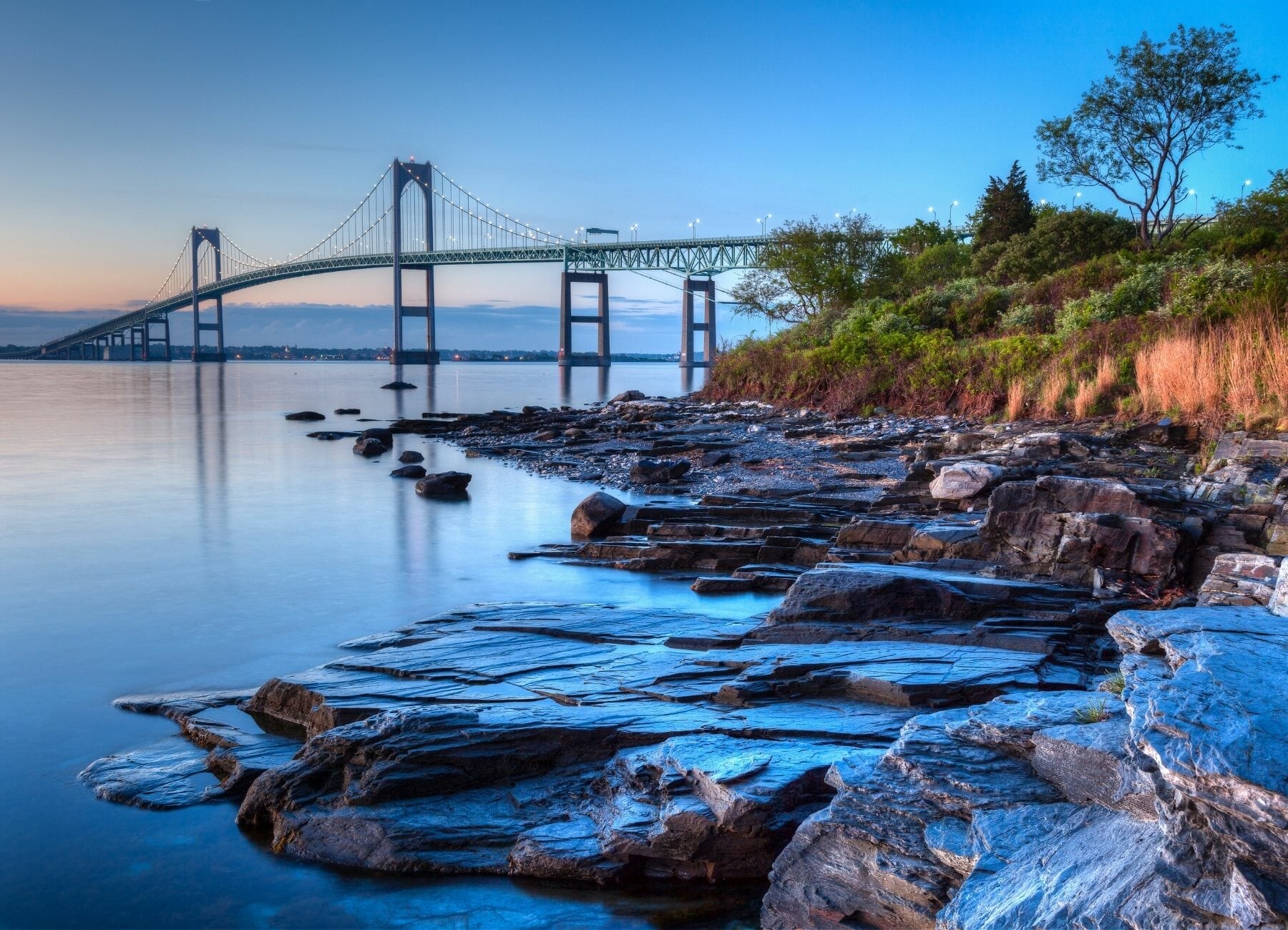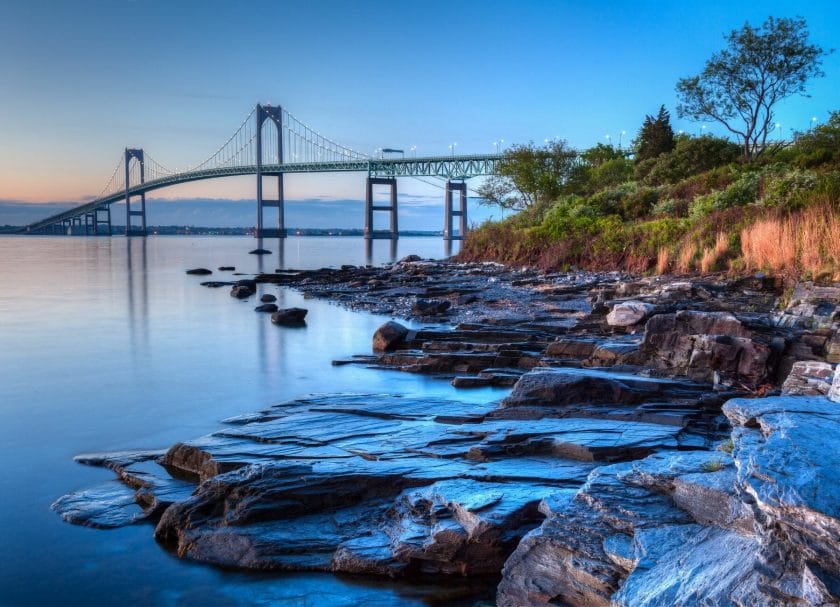 Brimming with old-world charm, elegant mansions, and panoramic ocean views, Newport Rhode Island is an enchanting coastal town like no other. Known for its Gilded Age Mansions and as the Sailing Capital of the World, Newport attracts millions of tourists every year, and for a good reason.
If you're planning a trip to the City by the Sea, save this post and use it as a travel guide for the best things to do while in Newport, RI (which is also a great place to go for Christmas). There's something for everyone on this list. If you are planning a family vacation in New England you don't want to miss Newport!
Things To Do In Newport
Explore Bowens Wharf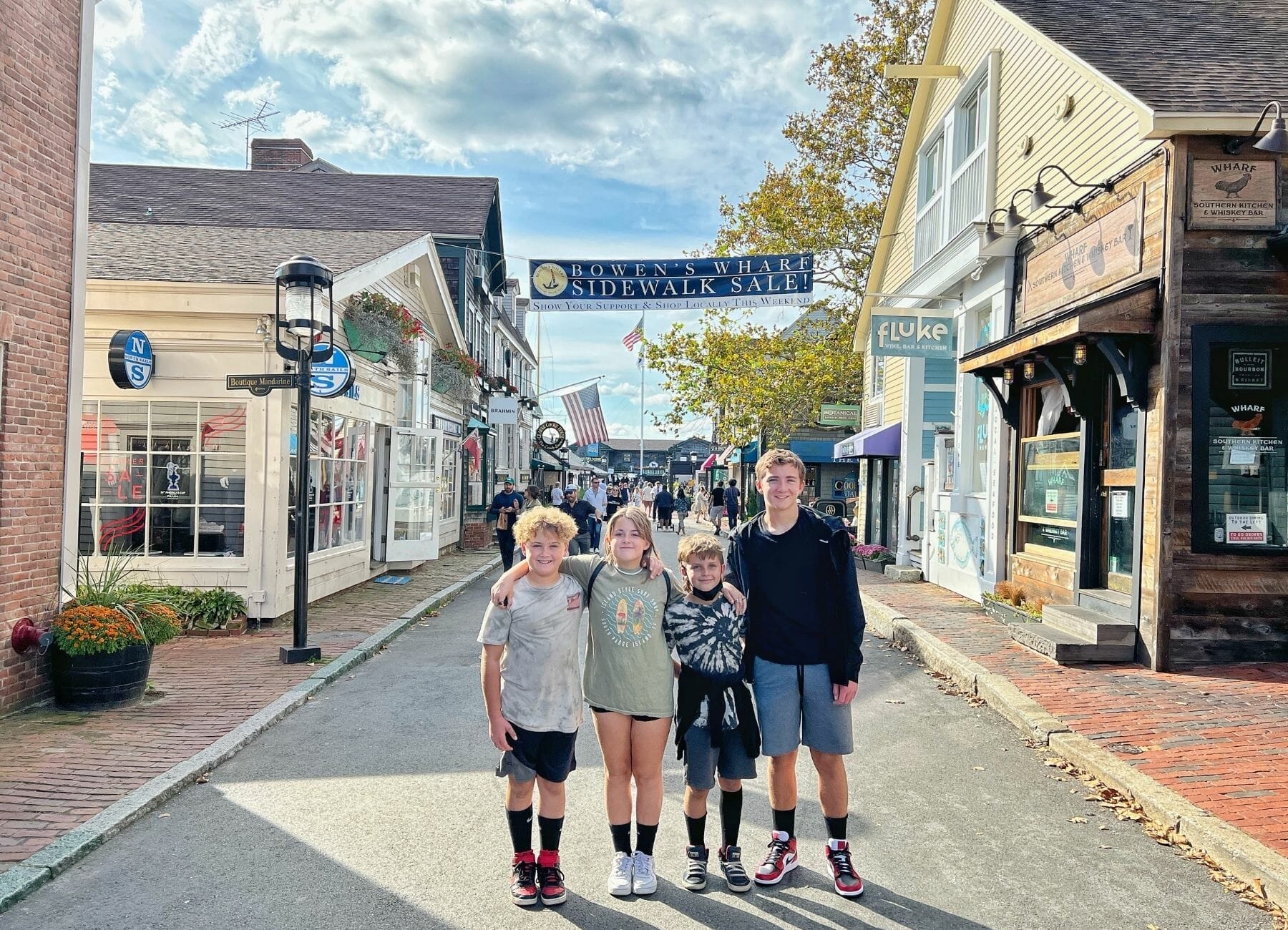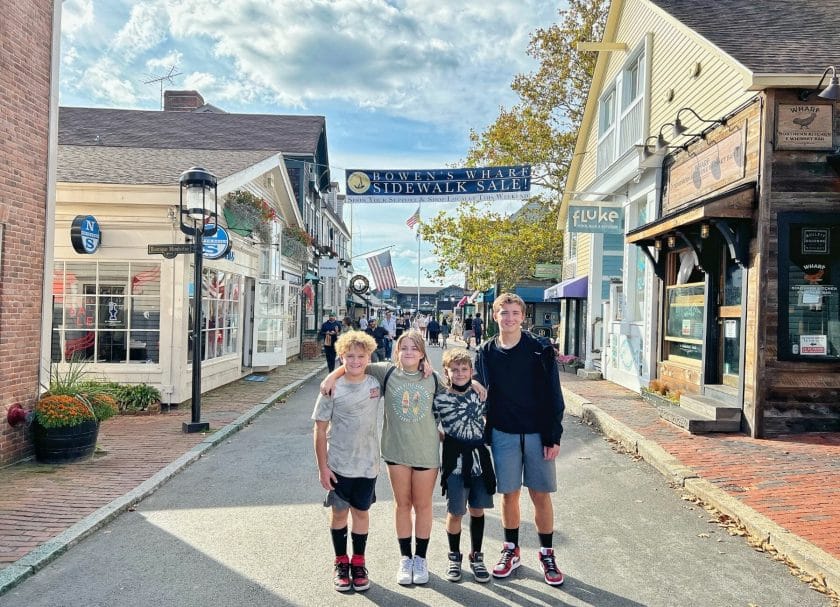 Known as the Anchor of Newport, Bowen's Wharf is centrally located on the waterfront. It was once home to the most active ship's chandlery and served as a bustling seaport for world trade. Bowen's Wharf is a beloved part of Newport's rich history and economic development.
In current times, you'll find Bowen Wharf lined with boutique shops and galleries, restaurants, nightlife venues, and luxurious yachts. Spend an evening strolling through the coastal ambiance and embrace the gorgeous views of Newport Harbor, or sit on the waterfront and savor some of the freshest seafood around. You can also enjoy various events throughout the year, like the annual Bowen's Wharf Seafood Festival.
Cruise Ocean Drive
An iconic Newport attraction and one of the most popular drives in the United States is Ocean Drive, also known as the 10 Mile Drive. You can enjoy stunning views of the Atlantic Ocean and the marvelous mansions along this 10-mile cruise as it wraps around the coastline of Newport.
Ocean Drive once served as a roadway for wealthy New Yorkers to travel amongst when visiting friends at their lavish summer cottages. The cool ocean breeze and pristine views were perfect for summer cruising.
These days, Ocean Drive offers more than just breathtaking views. Popular attractions along this famous passageway include Fort Adams State Park, Gooseberry Beach, multiple yacht clubs, Castle Hill Inn and Resort, Hammersmith Farm, amongst others.
There are also miles of public access shoreline for swimming, fishing, kite flying, and more.
A great way to experience the drive is to start at Thames Street and end on Bellevue Avenue, going north.
Admire the Newport Mansions
Perhaps the most popular and unique attractions inviting visitors to Newport are the lavish Mansions of the Gilded Age. Touring these opulent homes is a fun and interesting experience.
These architectural masterpieces give insight into the lives of the rich and famous from this era.
The homes served as summer "cottages" and were owned by some of America's most elite families, such as the Vanderbilts, the Astors, and the Morgans.
Today you can tour many of the homes, though only some are open year-round, such as The Breakers and The Marble House. Other homes are open during the summer months for limited periods. Be sure to check the Newport Mansions Website before planning your visit.
Take a Stroll Downtown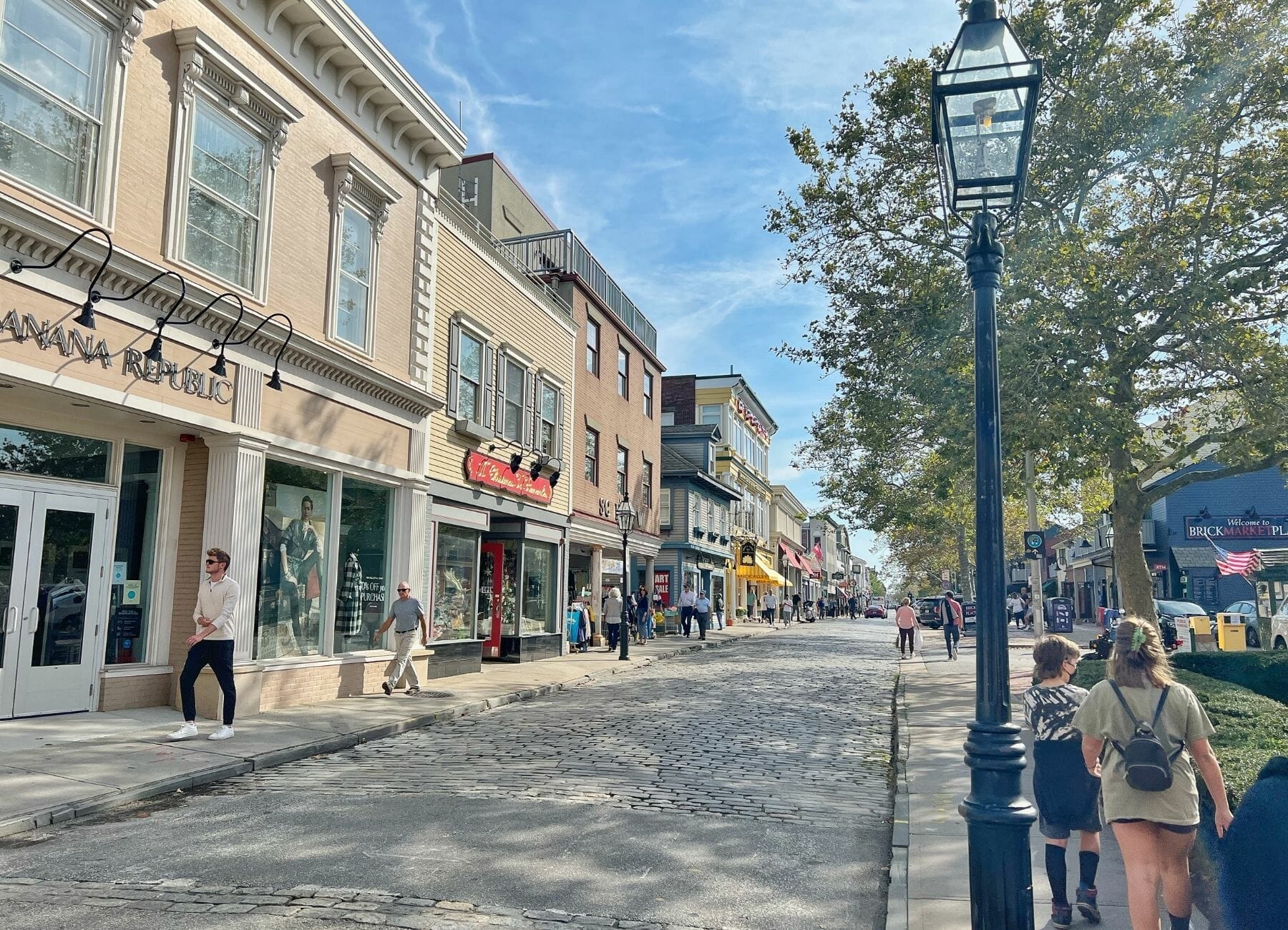 Exploring downtown Newport is an enjoyable activity and worthy of an entire day if time allows you. Stroll the cobblestone streets and wander through an array of boutique shops, delicious restaurants, art galleries, museums, and more.
Thames Street is the main artery of downtown and is better experienced on foot so that you can take your time and truly explore everything. Both sides of Thames Street are lined with eateries, shops, and bars. If you're looking for a day of shopping or a lively night scene, Thames Street is where it's at.
Visit the International Tennis Hall of Fame
The International Tennis Hall of Fame is an obvious stop if you're an avid tennis player, but this is a pretty cool place to check out even if you're not. The museum walks you through an interactive timeline of tennis history, highlighting important leaders and champions.
You can also join the Hall of Fame Tennis Club and play tennis on the grounds. Junior tennis, private instruction, and annual memberships are all available.
Additionally, if you want to capture the elegance and charm of Newport for a special event, you can rent areas at the International Tennis Hall of Fame for private gatherings. A beautiful and elaborate setting, for sure.
Enjoy Jaw-Dropping Views Along The Cliff Walk
For the best panoramic ocean views in Newport, lace up your sneakers and hit the Cliff Walk. You'll encounter exquisite shoreline views, wildflowers, birds, and unique geology. The Newport Mansions are also visible along the Cliff Walk, making the experience unique.
The Cliff Walk in its entirety is 3.5 miles long. Two-thirds of the walk is easy-going and ideal for any age. The southern portion of the walkway is more intense and may not be suitable for everyone due to its slippery and rugged terrain.
The Cliff Walk is free and open to the public from sunrise to sunset. You can find parking information and a downloadable map here.
Stop by the Redwood Library and Athenaeum
With a focus on more than just lending books, the Redwood Library and Athenaeum is not your typical bookhouse. It is a rare book repository and features impressive portraits, sculptures, furniture, and decorative art collections. And while it does still actively lend books, The Redwood also produces lectures, exhibitions, and musical performances.
As one of the oldest lending libraries in the country and a leading cultural institution, a visit to Redwood Library and Athenaeum can serve as an educational stop for home and world schoolers. Self-guided tours are available, as well as group tours reserved in advance.
Go Yacht Shopping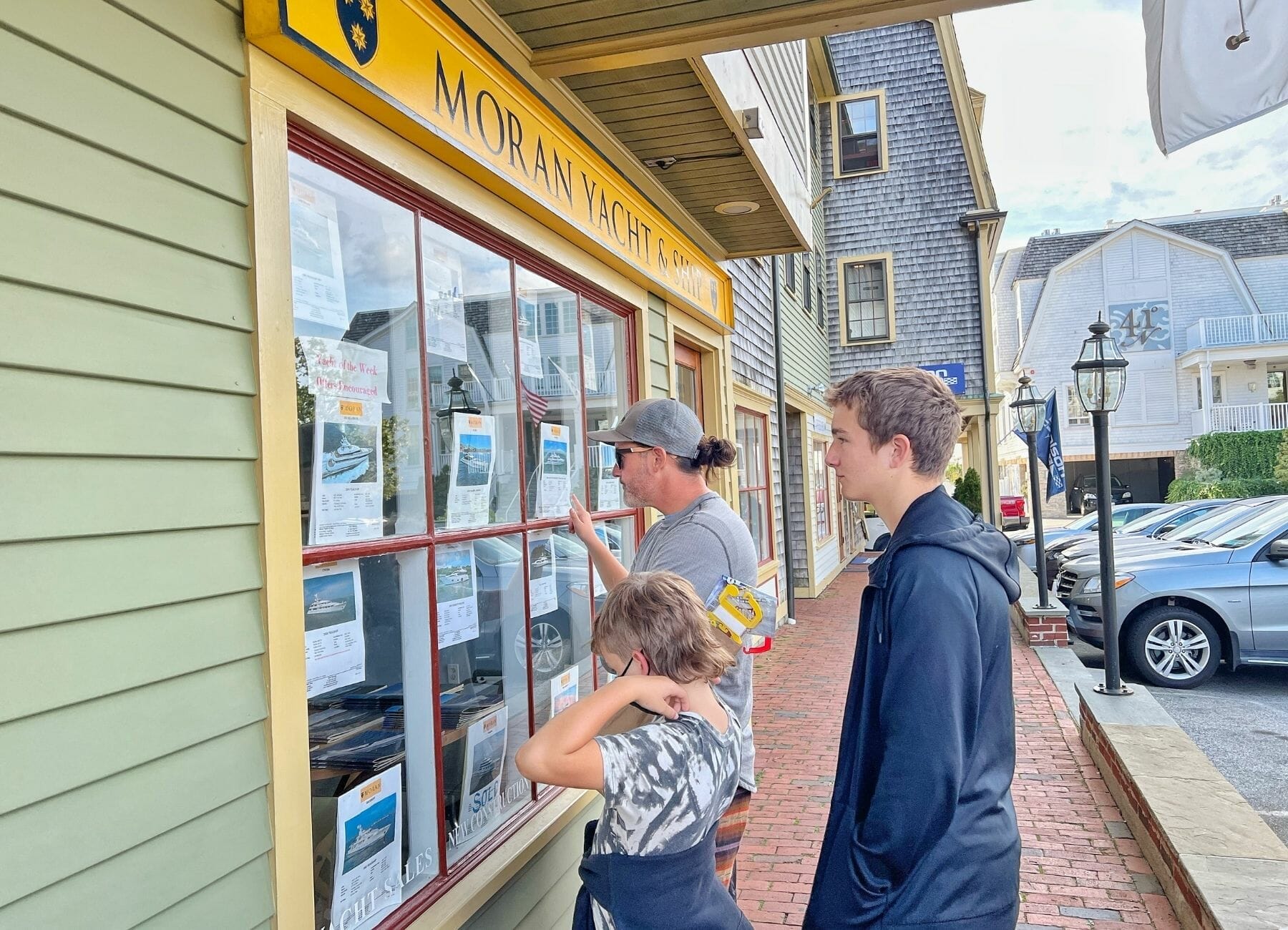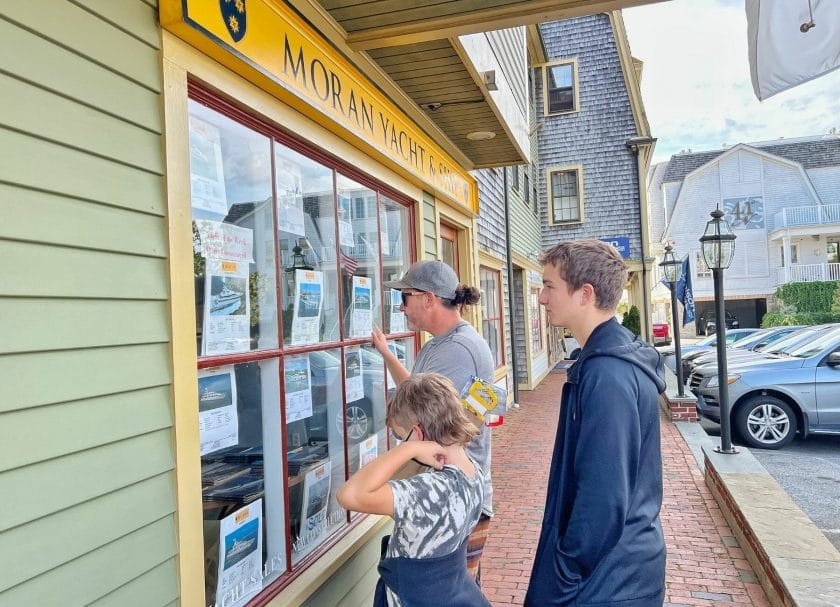 Whether you've got the budget for luxury or just window shopping, perusing the current stock of yachts for sale in Newport can be fun. There are yacht brokers pretty much everywhere you look, including Bowen's Wharf.
You can plan an afternoon of walking around Newport and see plenty of these beautiful, multi-million dollar vessels up for grabs.
Discover Underground Tunnels at Fort Adams
Preserved within the grounds of the Fort Adams State Park, the fortress of Fort Adams is a powerful sight to see and experience. The current structure was built in the mid-1800s and was active in 5 major wars.
Guided tours of Fort Adams will lead you underground to explore the 'listening tunnels,' which were designed to help identify underground enemy activity. This is a one-of-a-kind experience and definitely makes the paid guided tour worth your time and money.
Explore Fort Adams State Park
After walking the mysterious underground tunnels at Fort Adams, take time to explore the rest of the Fort Adams State Park. Go for a swim, take a boat ride, or just embrace the panoramic views while enjoying a picnic. The park also has soccer and rugby fields and is home to the Newport Rugby Football Club.
It is said that you can experience the best sunset in all of Newport from the Fort Adams Bay Walk, a 2.5-mile loop around the perimeter of the park. Along the west side of the bay walk, you'll see incredible views of Narragansett Bay, Conanicut Island, and multiple lighthouses. The east side of the walk showcases Newport harbor and waterfront, Brenton Cove, and Goat Island.
Get Dinner at Mantunuck Oyster Bar
Technically located outside of Newport, this fantastic Oyster Bar is worth the 30-minute commute. The location offers indoor and outdoor seating, with waterfront views of Potter Pond.
Mantunuck Oysters are raised right there in Potter's Pond, and fresh vegetables are grown in the restaurant's organic farm nearby. This creates a farm-to-table and pond-to-plate dining experience that is unmatched. If you're visiting Newport, go ahead and make the drive to Mantunuck Oyster Bar, you can thank me later.
Visit the Oldest Synagogue in America
The Touro Synagogue was dedicated in Newport in 1763, making it one of the most historically significant Jewish buildings in the US. In addition to its Jewish significance, it is also known as one of the ten most architecturally distinguished buildings of 18th century America.
The Synagogue still has an active congregation and receives over 30,000 visitors every year. Be sure to check out the Touro Synagogue website for hours of operation and tour information before planning your visit.
Hunt for Seashells and Sea Glass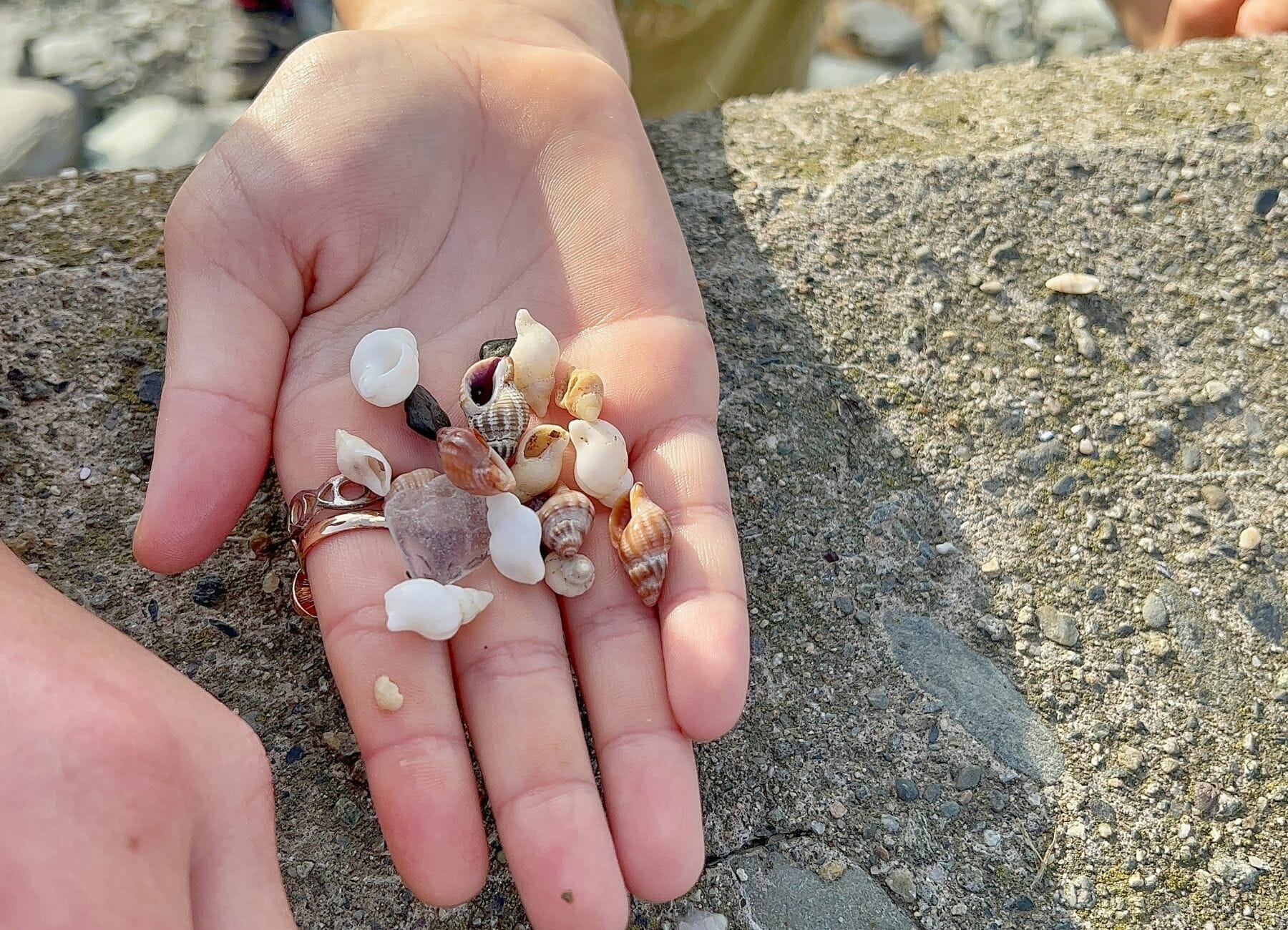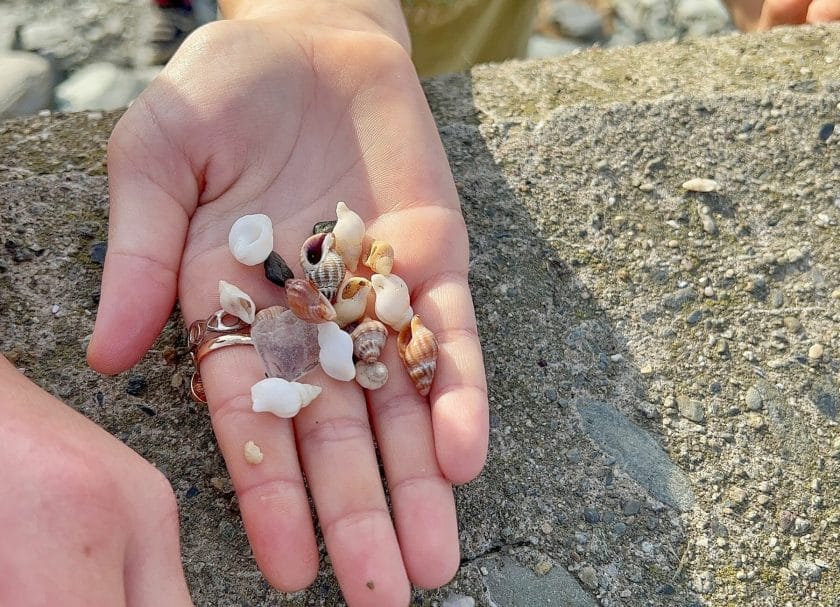 One of the lovely things about visiting Newport is the abundant beach access, public and private. Finding beautiful sea treasures is not difficult and is a great way to spend your time, plus you'll have special souvenirs to bring home.
Head over to Brenton Point State Park, where Narragansett Bay meets the Atlantic Ocean for beautiful seashell finds. If you're looking for sea glass instead, check out Easton's Beach during the early morning hours.
Fly a Kite at Brenton Point State Park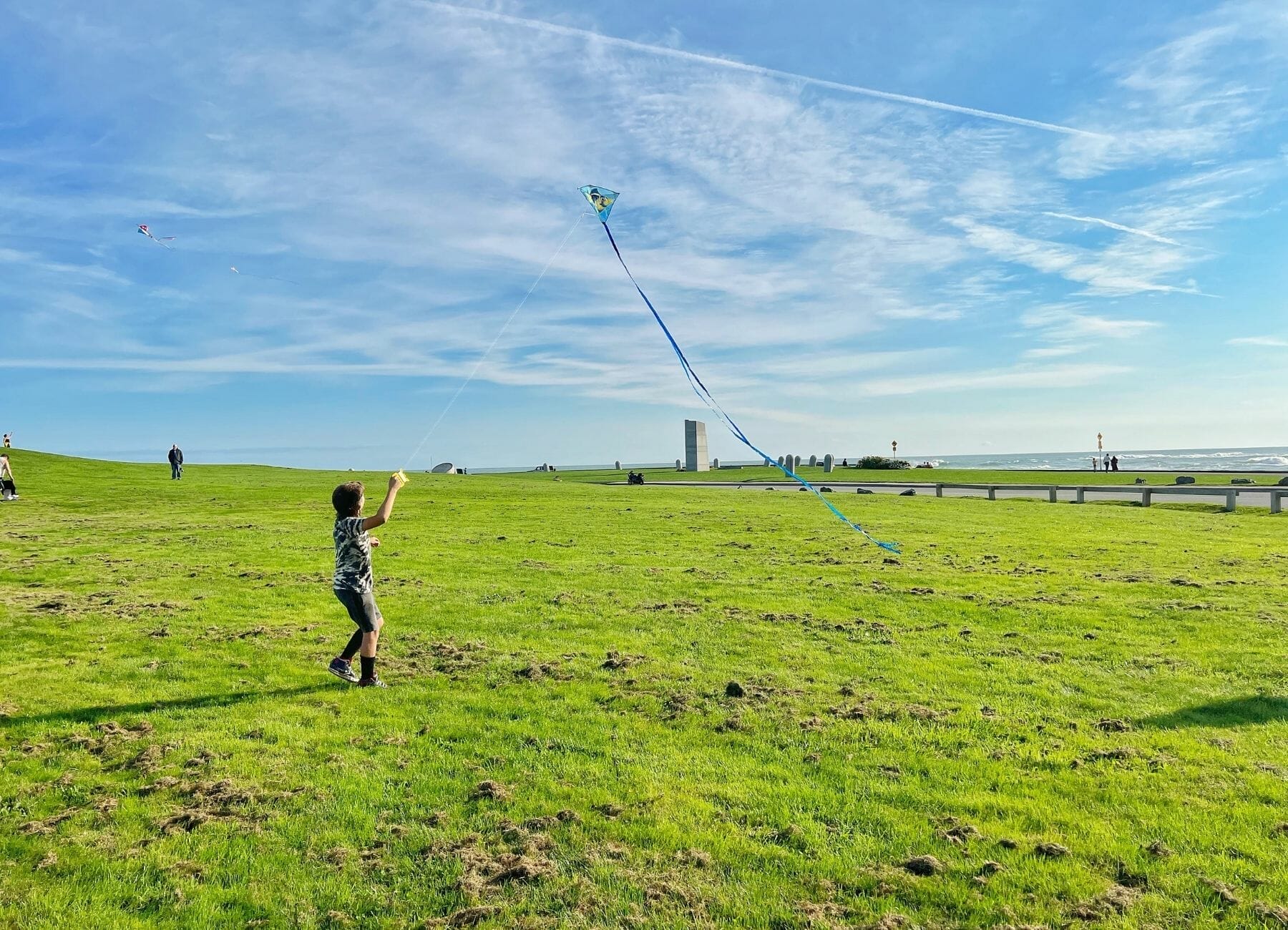 Bring your kite, or buy one at the park, and enjoy wide open, windy spaces to fly it. This 89-acre park is perfect for kite flying, picnicking, hiking, fishing, and more.
Enjoy unparalleled ocean views where Narragansett Bay and the Atlantic meet. You can easily spend an entire day at Brenton Point State Park, so be sure to plan accordingly.
Go Beach Hopping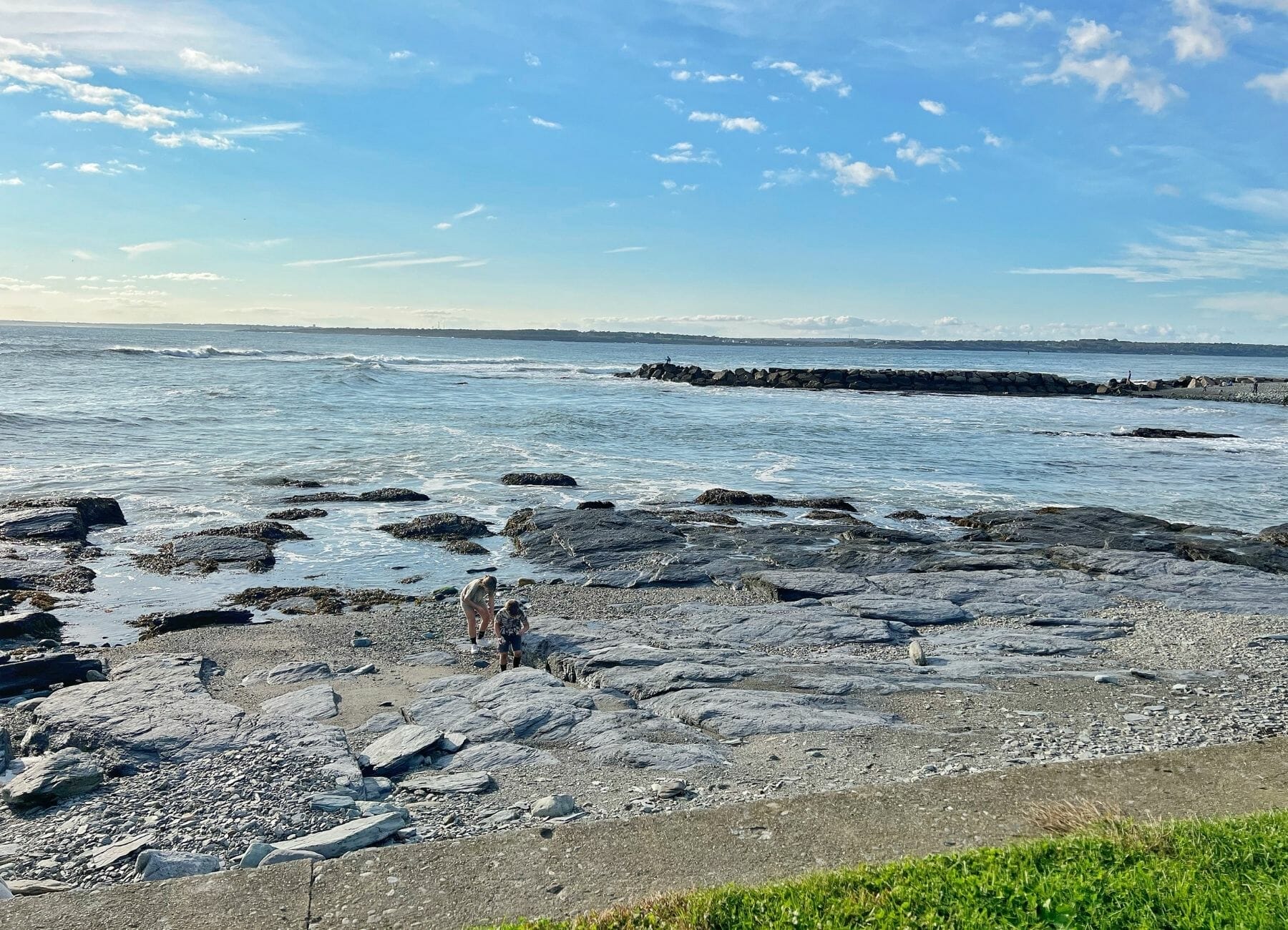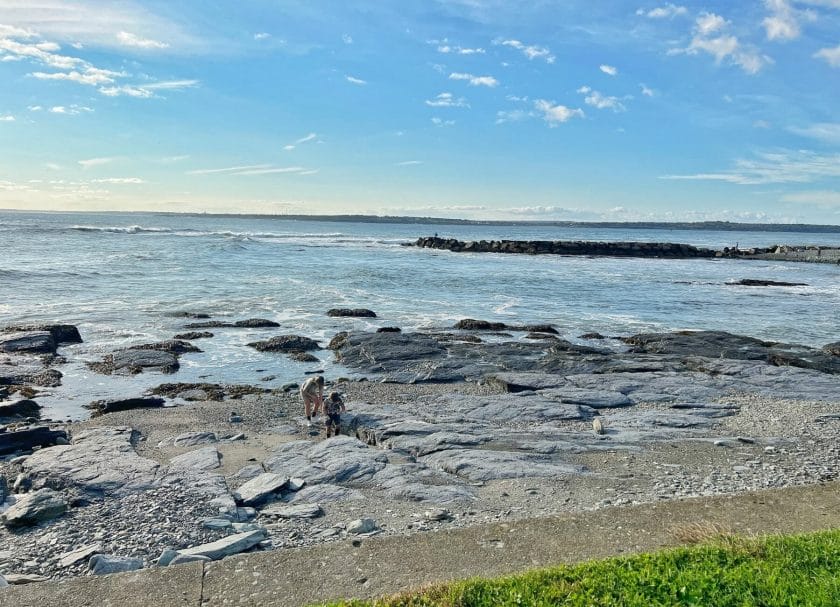 Being a seaside city, Newport offers a variety of gorgeous beaches to choose from. If you can't pick just one, spend a day hopping from one beach to another to find your favorite.
Easton Beach is known for its gentle waves, making it perfect for families with younger children. It is also commonly known as First Beach, and parking can fill up quickly. There is a vintage carousel and aquarium that contribute to the crowding.
Another great beach for families is Gooseberry Beach. You can enjoy soft sand, calm waters for swimming, and tide pools here. Gooseberry is a smaller beach located along the 10-Mile drive.
Check out Surfer's End at Second Beach if you're looking for big waves. This is a favorite of locals and surfers alike.
Avoid the crowds and join local residents at Third Beach. Nestled in a tranquil cove, Third Beach is great for swimming and wind-surfing. With calm waters, this is another good spot for families with children.
Visit Museums
If beaches aren't your cup of tea, you can easily spend just as much time, if not more, visiting museums. Newport has over 25 different museums to choose from, depending on your interests.
With so much history packed into Newport, perhaps the best museum to begin at is the Museum of Newport History. Here visitors can learn about Newport's prominent figures, rich history, and powerful architecture.
For art lovers, two notable art museums to visit are the Newport Art Museum and the National Museum of American Illustration. Be sure to visit the museum website for each to check for pandemic-related closures.
Learn about the naval history of Narragansett Bay, the Naval Torpedo Station, the Naval War College, and more by visiting the Naval War College Museum. The museum features a Naval Art Gallery and rotating Exhibits on different subjects. Without base access, though, you'll need to make reservations at least 1 week in advance to visit.
One of the coolest museums in Newport is the Audrain Automobile Museum. Visitors can enjoy a collection of cars from 1899 to the modern day. You can also experience professional-grade racing simulators thanks to the museum's integration with D3Esports.
Another great stop is the Rough Point Museum. This gorgeous home belonged to Doris Duke: heiress, collector, and philanthropist. Here you can browse fashion collections, fine and decorative arts, and picturesque ocean views.
Take a Sailing Lesson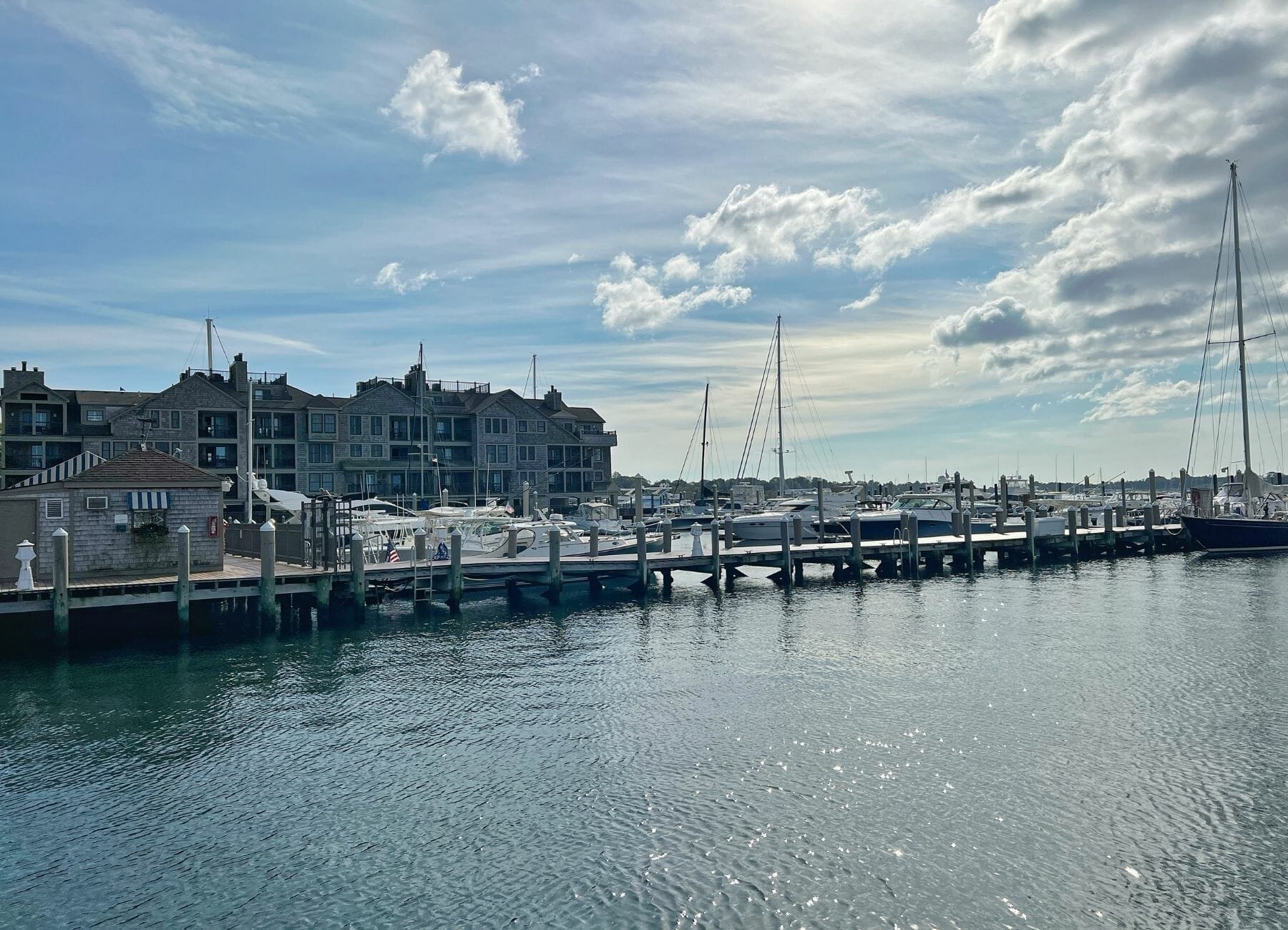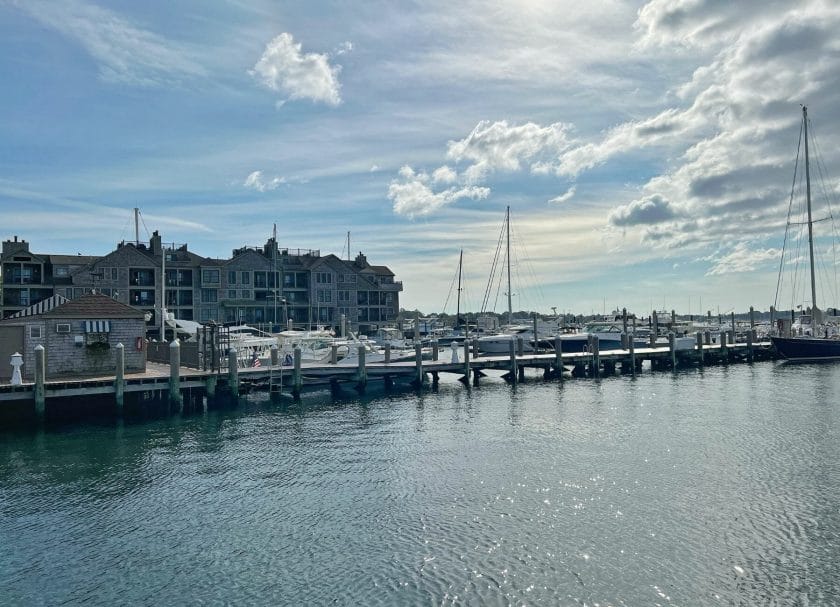 With over 50 years in the business, you can schedule a lesson and learn from the best at Newport Sailing. They offer intermediate and advanced courses.
If you're looking for a relaxing sailing tour to enjoy, rather than a lesson, they've got you covered with group and private charters. Newport Sailing has proudly been ranked the #1 sailing experience in the world, so you definitely don't want to go elsewhere.
Go on a Rail Tour
This is undoubtedly an awesome and one-of-a-kind experience. Hit the railroads on a pedal-powered rail car and enjoy incomparable views of the ocean and Narragansett Bay.
Rail Explorers offers a variety of unique tours like the Brunch Tour, which includes mimosas and Bloody Marys, a Sunset Tour, and even a nighttime Lantern Tour. In total, there are 7 different tour options to choose from.
See the Sights in a Classic Car
For an authentic Gilded Age experience, book a private sightseeing tour with Newport Classic Car Co. Cruise the streets of Newport as one of the Gilded Age Elites in a 1929 Ford Model A, or 1924 Studebaker. What better way is there to experience the old-world charm of Newport?
Newport Classic Car Co. offers a plethora of tours, classic car rentals, private events, and more.
Where to Eat
No doubt, when in Newport, be sure to bring your appetite. Being a seaside city, prepare to be amazed by some of the freshest seafood around. But Newport has plenty of other options, too, in case you're craving something else.
Below are some of the top eateries to try when visiting the City by the Sea.
Restaurant Bouchard
Restaurant Bouchard is a spectacular French fine dining experience, with delectable dishes like Oscietra Caviar, Warm Lump Crabmeat Mousse, and Roasted Cod. Dinner is offered two times a night, First Seating and Seconding Seating, and is on the pricey side. Restaurant Bouchard is nationally recognized and an award-winning establishment.
Corner Cafe
If breakfast is your jam, then Corner Cafe is a must. Definitely a more casual dining experience, Corner Cafe offers an extensive breakfast menu all day, every day. If breakfast isn't your favorite, try one of their specialty pizzas or order from their full lunch menu.
Mamma Luisa
For a warm, welcoming atmosphere, delicious Italian food, and an extensive wine selection, check out Mamma Luisa. You can enjoy Northern Italian cuisine, luscious desserts, and a vegetarian and gluten-free menu, as well.
The Mooring Seafood Restaurant and Bar
If you're craving an authentic seafood experience, indoor and outdoor seating with sunset views of Newport Harbor, and excellent service, The Mooring Seafood Restaurant and Bar has you covered. They offer 'top of the catch' seafood and an award-winning wine list.
Where to Stay
Wondering where to rest your head in Newport? With so much to see and do, you'll definitely want a comfortable and relaxing place to return to at the end of the day. Below is a variety of great options to consider.
VRBO
For a more personalized experience in a privately owned home or condo, try booking your stay with VRBO.
This newly renovated condo is centrally located on Thames Street, keeping you within walking distance to just about everything. Guests can enjoy brand new amenities, a backyard with decks, and comfortable sleeping for up to 7 people.
Located in the heart of Newport in a popular Yachting Village area, this private townhome will keep you close to your favorite attractions. Harbor View Retreat offers modern amenities, sleeps up to 10 people, and accommodates parking for up to 5 vehicles.
Hotel
If location is important to you and you're looking for the comfort of a hotel, check out booking.com's selection of popular stays.
This Federalist-style boutique hotel provides an authentic experience with themed rooms featuring period antique furnishings, hardwood floors, and sailing decor. Marshall Slocum Inn is conveniently only a 5-minute drive from the Newport Mansions and within walking distance to the Cliff Walk.
Here you can enjoy waterfront views, on-site dining, and an indoor saltwater pool. Guests can enjoy the sauna and marina, as well. The Newport Harbor Hotel and Marina are also opportunely located, only 1.9 miles from the Cliff Walk.
Campground
If you prefer outdoor adventures and sleeping under the stars, consider booking a stay at a Campspot Campground. This is also a more affordable option than staying downtown in Newport.
Located in Mystic, CT, Sun Outdoors Mystic is only a 34-mile commute from Newport. On-site amenities and activities include basketball, horseshoes, miniature golf, bocce ball, pickleball, volleyball, and a heated swimming pool, among others. There is also a playground, dog park, and wifi service.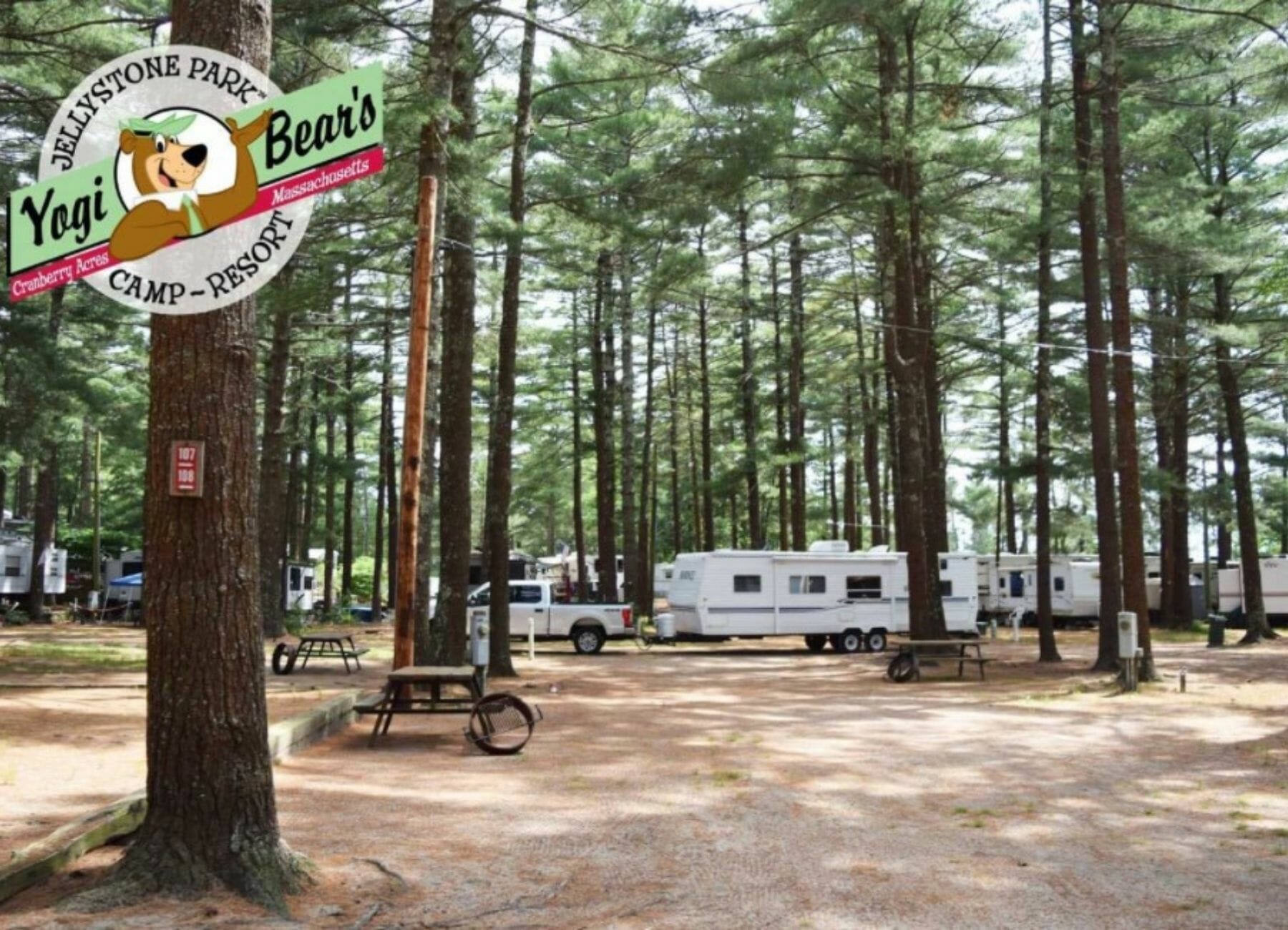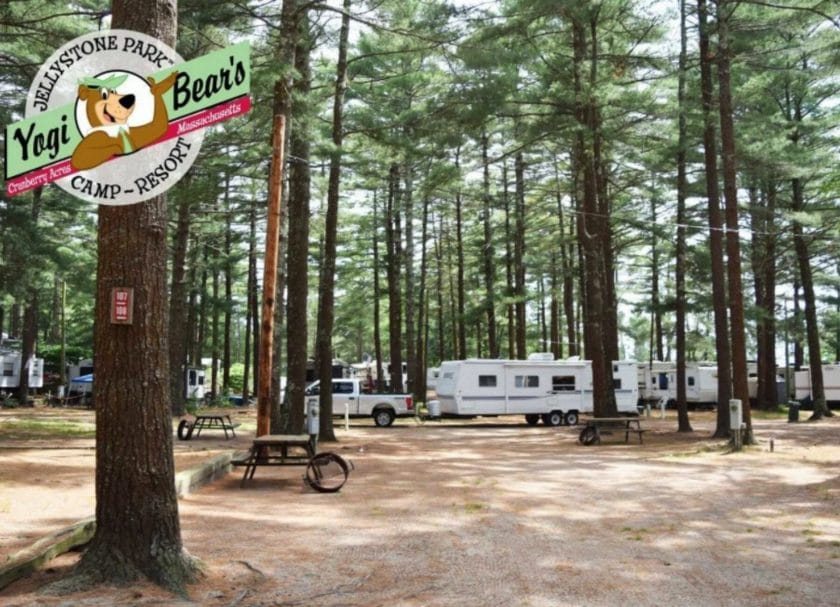 If you're traveling with kids and have never stayed at a Yogi Bear Jellystone Park Camp-Resort, you're in for a treat. Cranberry Acres is located in Carver, MA, just 39 miles from Newport, and offers RV and tent camping.
At this Campspot site, you can make family memories around the campfire and enjoy all of the fun-centered activities and amenities. Cranberry Acres offers paddle boats, mini-golf, an arcade, basketball, volleyball, and playgrounds, to name a few. There's even an ice cream shop and general store on site.
More Info Check Out:
21 Best Things to do in Mystic CT
4 Best Amusement Parks in Massachusetts To Visit
Visiting New York City With Kids [Itinerary Included]
11 Things to do in Bar Harbor, Maine
15 Amazing Things To Do In Maine
Top 14 Maine National Parks and State Parks To Visit
14 Best Things To Do In Lincoln New Hampshire
Pin This Post: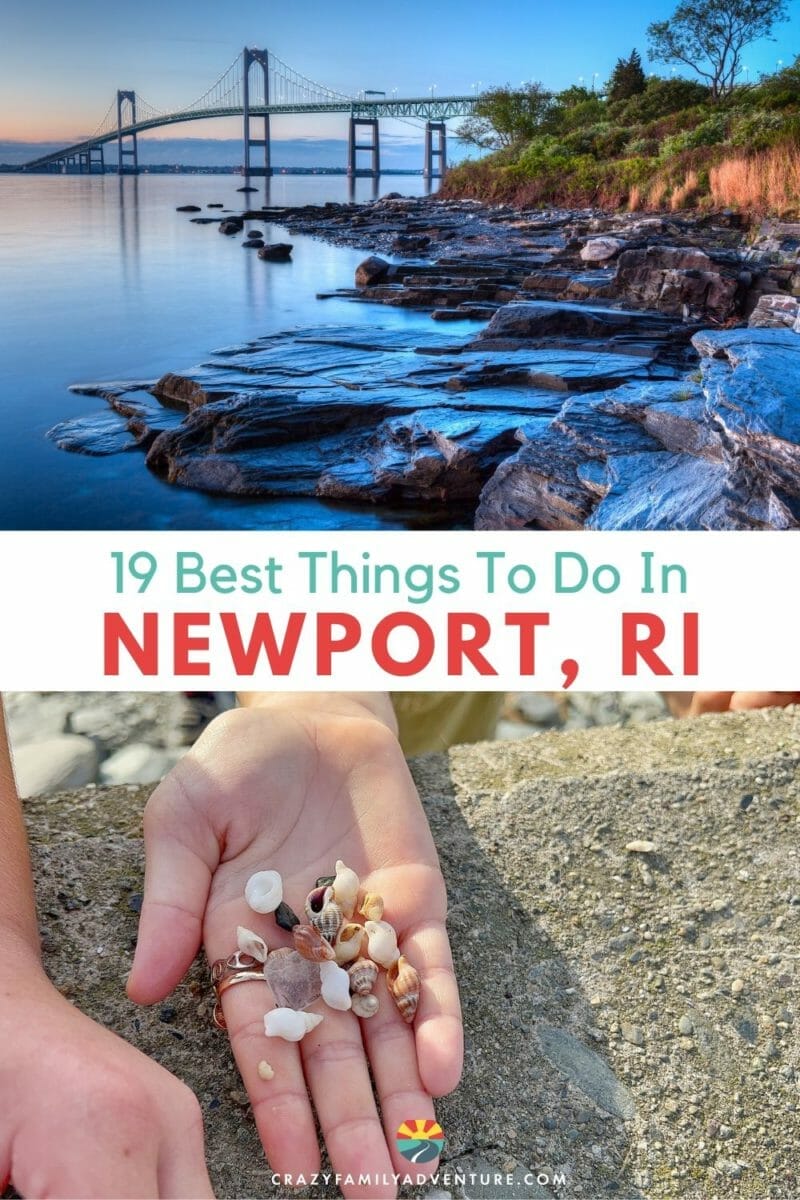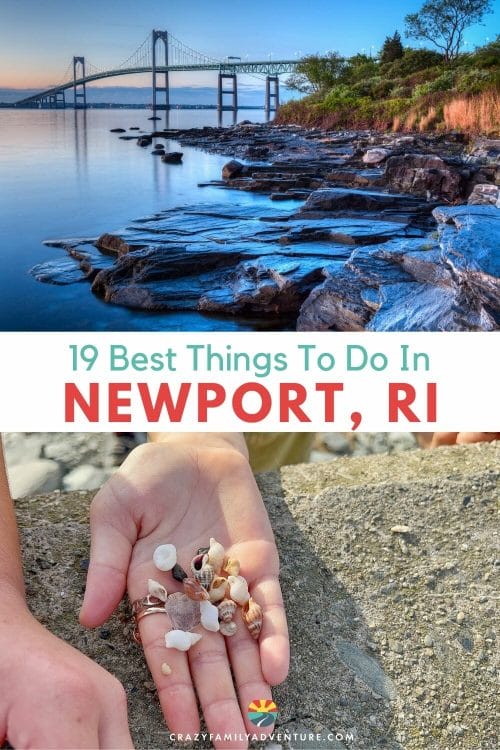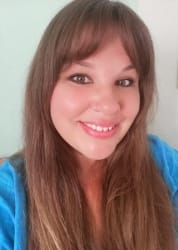 Latest posts by Jenn Vergara
(see all)
DISCLOSURE: This post may contain affiliate links, meaning I get a commission if you decide to make a purchase through my links, at no cost to you. Please read my disclosure for more info.