Looking for an affordable family-friendly outdoor destination that has something for everyone? Head on over to Devils Den State Park in Northwest Arkansas, for an epic, adventure-filled outing that costs next to nothing! The park itself is free to enter; you'll only pay if you choose to camp, swim, or rent equipment like canoes or pedal boats.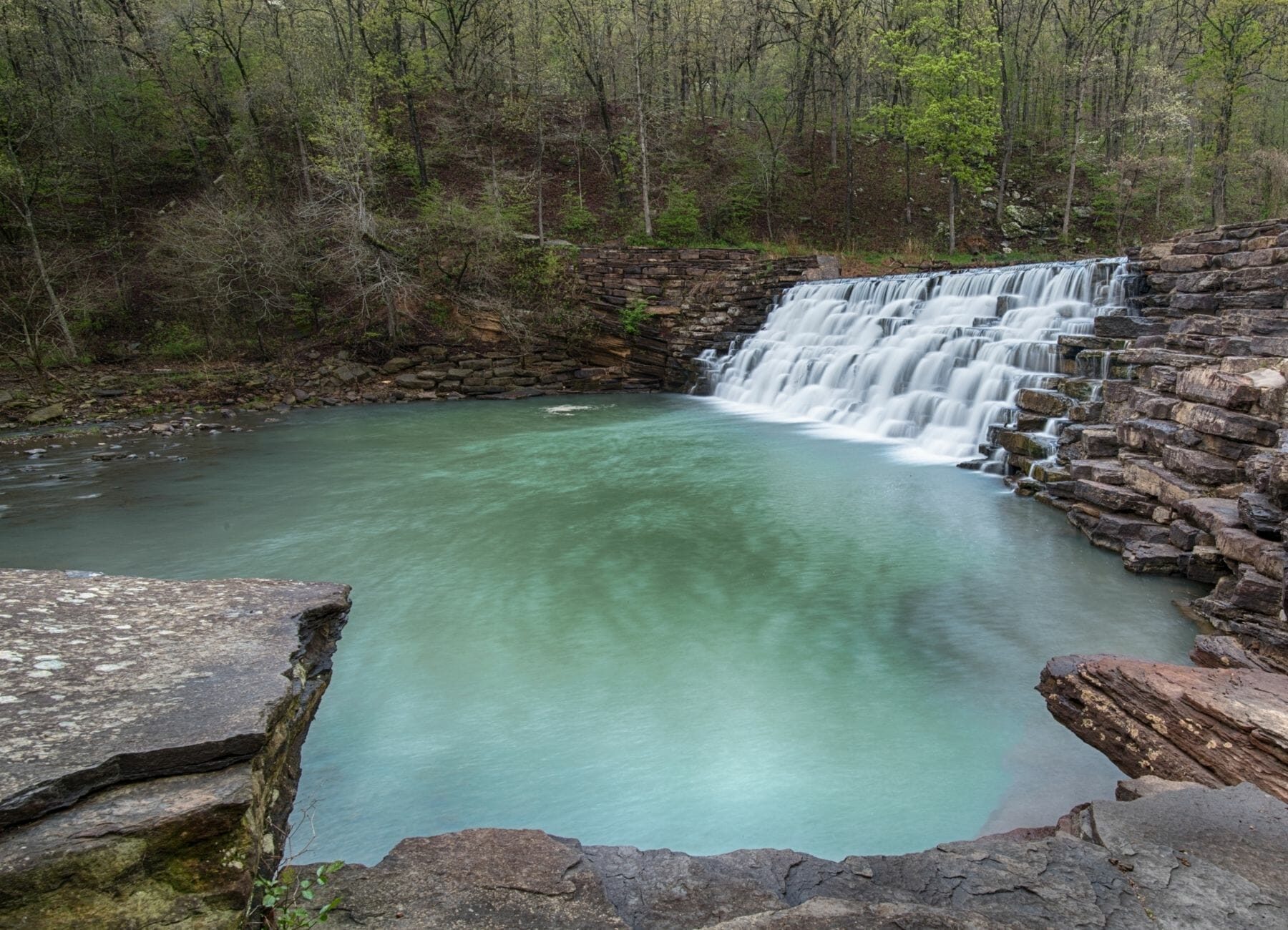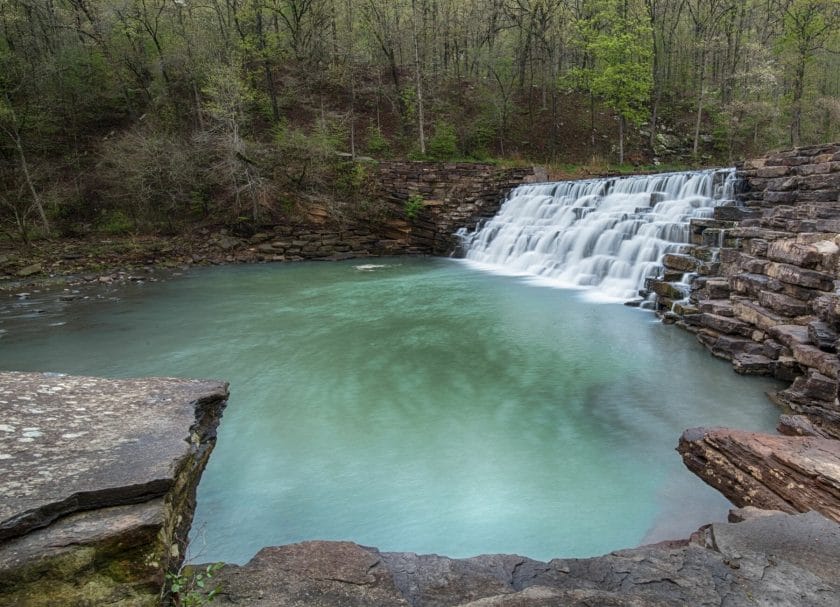 Devils Den approaches the Ozark National Forest and the Boston Mountains near West Fork, Arkansas. Ergo, the landscape is absolutely stunning. Rustic-style wood and stone structures, dense forest, unique rock formations, caves, and an 8-acre lake offer pristine views and an abundance of fun areas to explore.
Perhaps the most inviting attractions are the awesome trails for hiking, mountain biking, and horseback riding. The trails lead to the beautiful surrounding Ozark National Forest.
Looking for an easy family-friendly hiking trail to enjoy with small children? Or do you prefer a more challenging biking path to challenge your skills? Either way, the trail system of Devils Den will not disappoint; there is truly something for everyone.
We've outlined 11 fun ways to make the most of your time at Devils Den, along with ideas on where to stay and nearby attractions to visit in the area.
Things To Do In Devils Den State Park
Visitor Center
You'll definitely want to start at the Visitor Center. You can grab park maps and other helpful resources here, along with necessary permits for certain trails, like the Butterfield Hiking Trail.
Starting at the Visitor Center is always a great way to learn about guided tours, special events, recent park updates or closures, and any current safety restrictions. You can join the park interpreters on hikes along trails or get helpful suggestions and tips from them.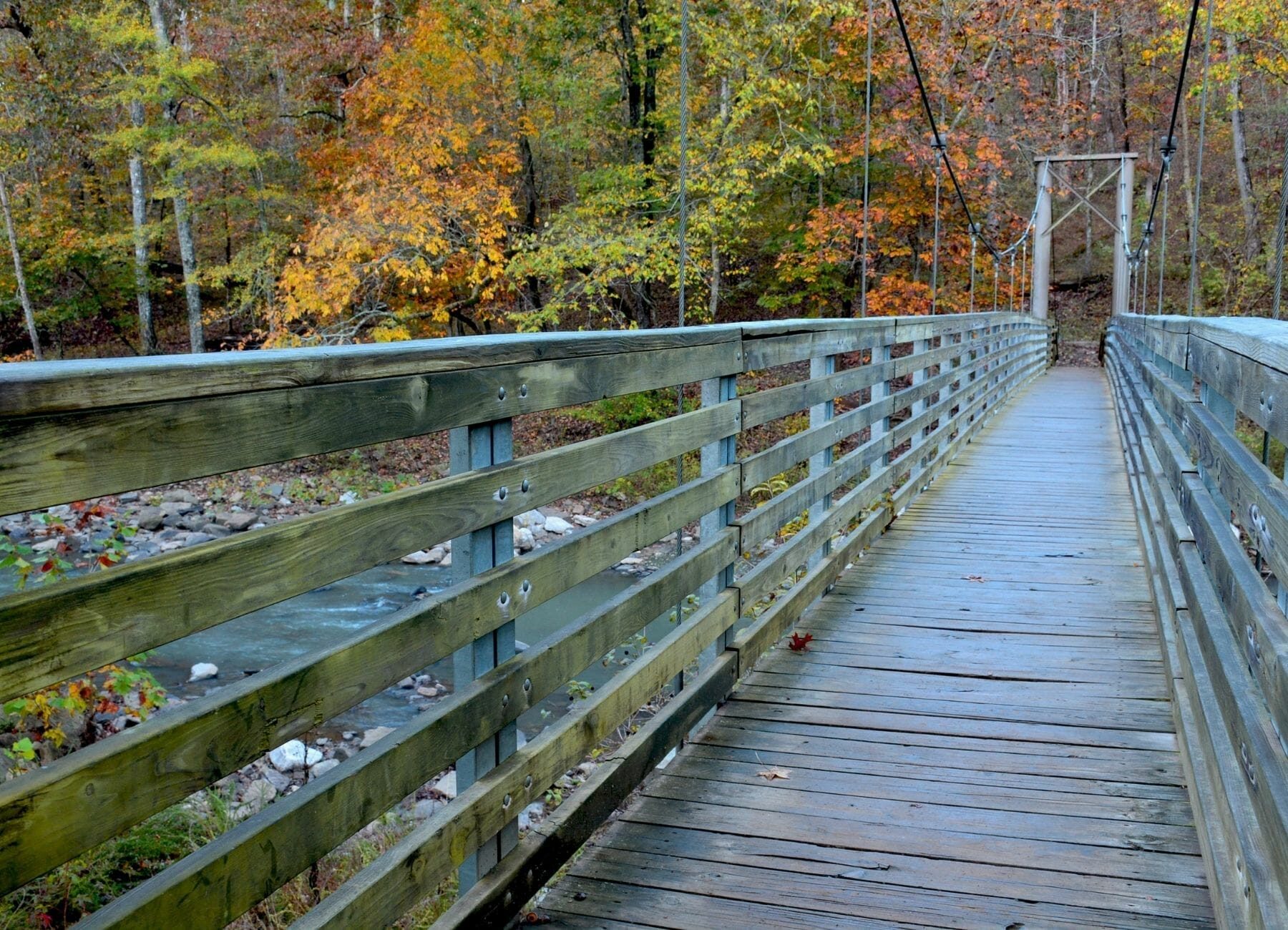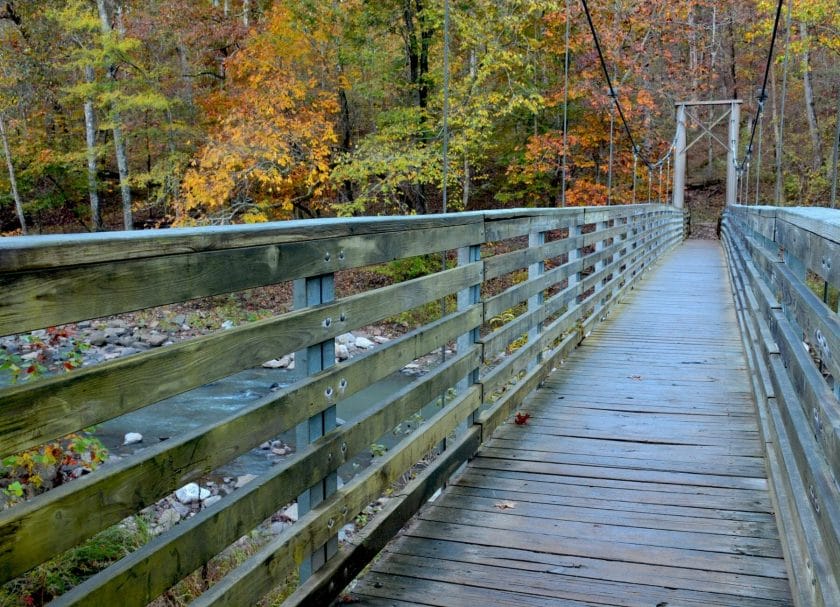 Take in Some History
Second on the list is for the history buffs: the CCC Interpretive Trail. Did you know that Devils Den was built by President Franklin D. Roosevelt's Civilian Conservation Corps initiative in the early 1900s? The state park is considered to be one of the best-preserved CCC sites in all of the United States.
Along the CCC Interpretive Trail, you'll embark on a short journey through time. Explore one of the main CCC camps used during the construction of the park, and get a glimpse of an earlier life. Observe various standing structures such as a root cellar and original bathhouse.
To make the most of this trail, be sure to grab a brochure from the Visitor Center ahead of time. This will help interpret the conditions of life at the site in the 1930s.
Devils Den Hiking
There are a variety of scenic hiking trails to accommodate just about every level of hiker out there. You'll find trails ranging from a brief 1/4 mile in length up to 15 miles and with various terrains. A few trails to highlight are:
Lake Trail
If you're looking for a leisurely, scenic walk this one is for you. You can enjoy a shaded ½ mile stroll down to the CCC Dam and Lake Devil. The Lake Trail is a great option for families with younger children.
Devils Den Self-Guided Trail
Next up is the Den Trail, a moderate-level hike favored by many. At only 1 1/2 miles long, it packs a ton of beauty in a short distance. Hikers will experience beautiful waterfalls, natural springs, interesting rock formations, caves and crevices, various wildlife, and lush Ozark foliage.
Yellow Rock Trail
Known for the best view in the entire park. This is another moderate-level hike, with a 300 ft gain in elevation to get to the breathtaking overlook of Lee Creek Valley. You can also see the first structure ever built in the park along this hike.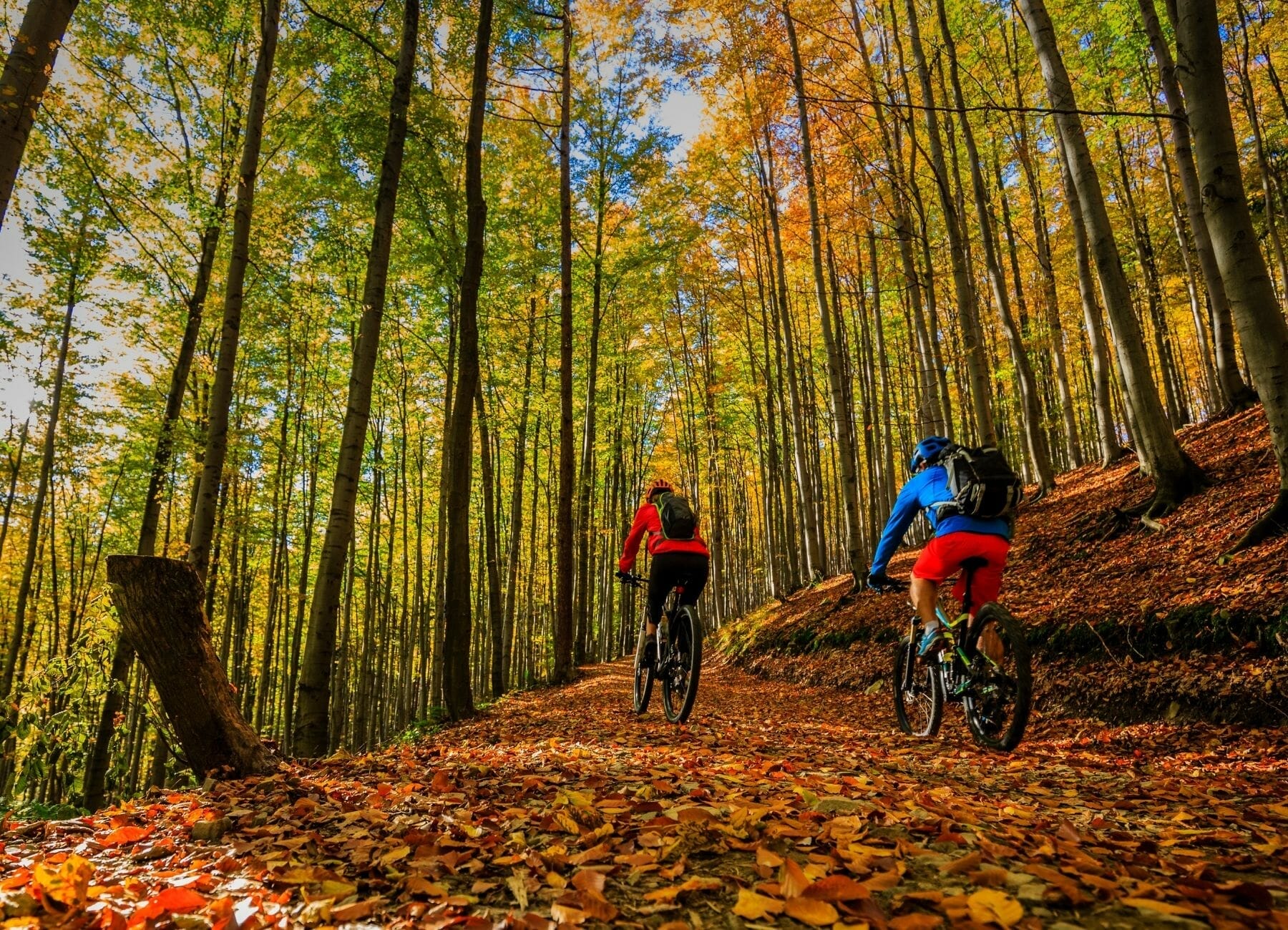 Mountain Biking at Devils Den State Park
The terrain at Devils Den is perfect for an exhilarating mountain biking experience. The Park is famous for Arkansas Mountain biking and contains the first of the mountain biking trails in the state park system, Fossil Flats. Although there are numerous multi-use trails open for bikers, Devils Den proudly boasts 8 Monument-Status biking trails throughout the park.
Hunt for Fossils
The Fossil Flats trail is lined with flat rocks (great for kids), perfect for spotting ancient fossils. You can identify fossils of coral and crinoids, along with remnants from early CCC-era settlers. When the water isn't high, you can check out the Lee Creek Trail for tons of great fossil discoveries.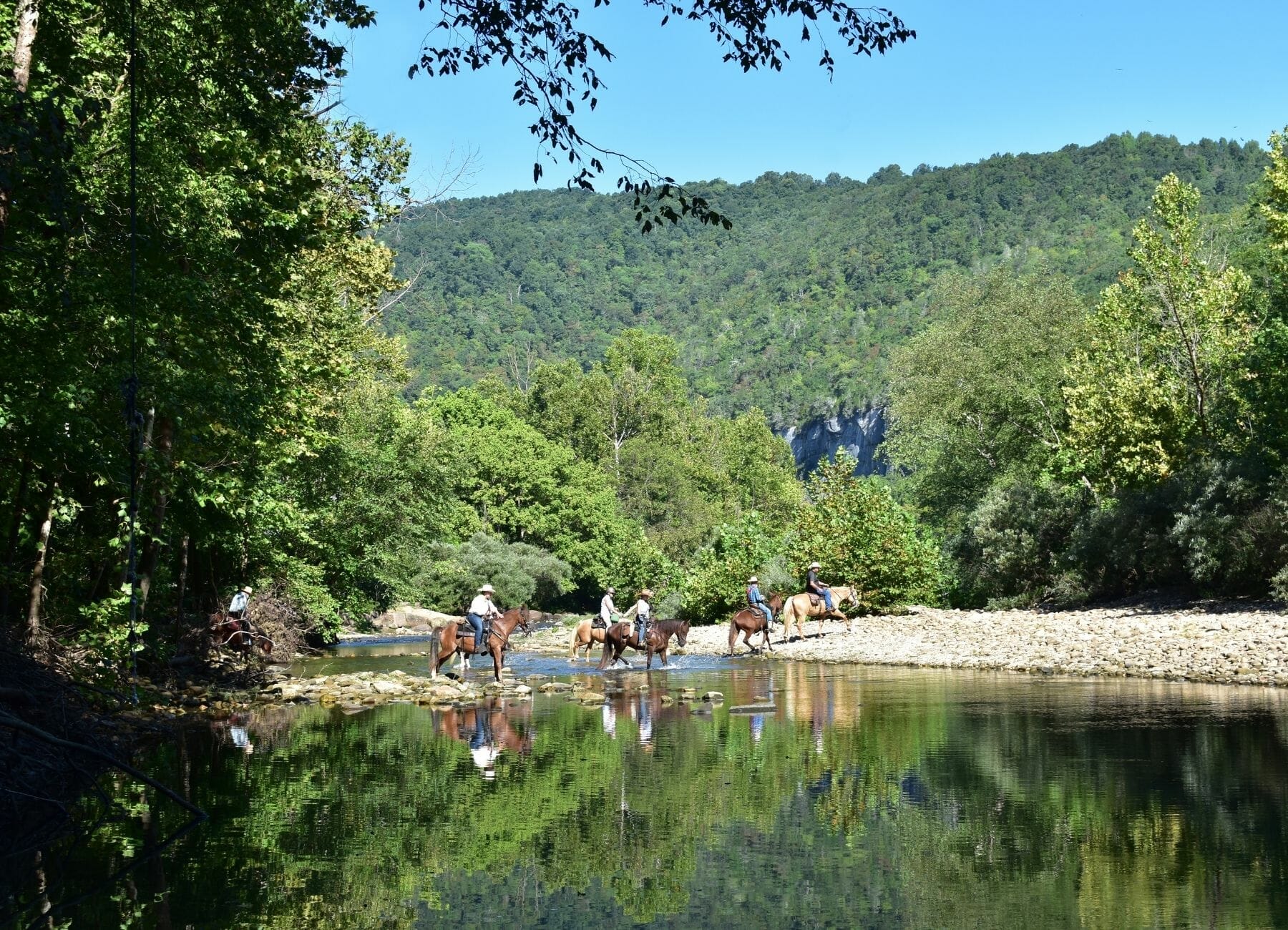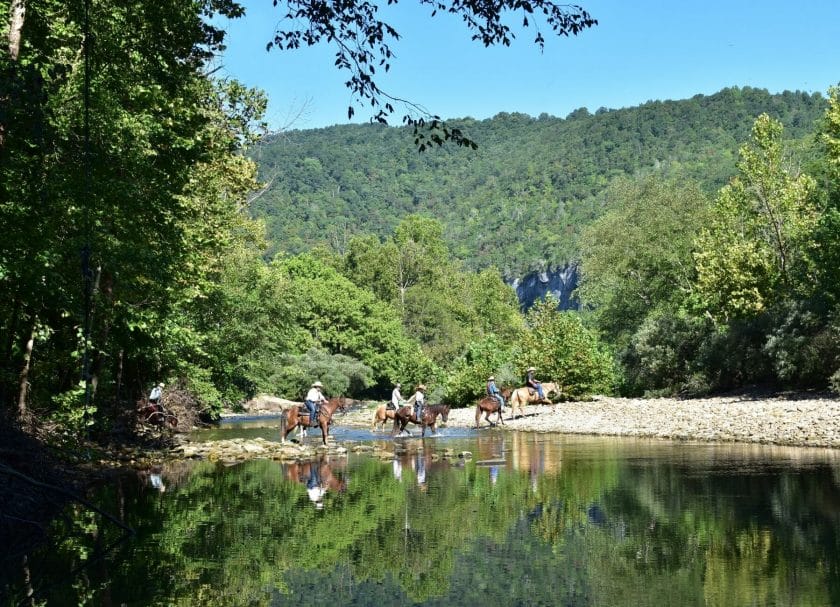 Horseback Riding at Devils Den
Another great way to spend your time at Devil Den State Park is to saddle up and hit the horse trails. The park is equipped with 20 miles of horseback riding trails and a horse camp with over 40 site hookups. Notable horse trails at Devils Den to check out are Gorley King, Old Road Trail, and Vista Point Trail. The horse camp can be accessed via Highway 170.
Fishing at Lake Devil
Throw your line in the water and give Lake Devil a try. Fishing and boating with canoes are permitted on the small 8-acre lake. You can catch a variety of fish such as trout, bluegills, and crappie, to name a few.
To follow state and park regulations, be sure to check-in at the Visitor Center first, for daily limits.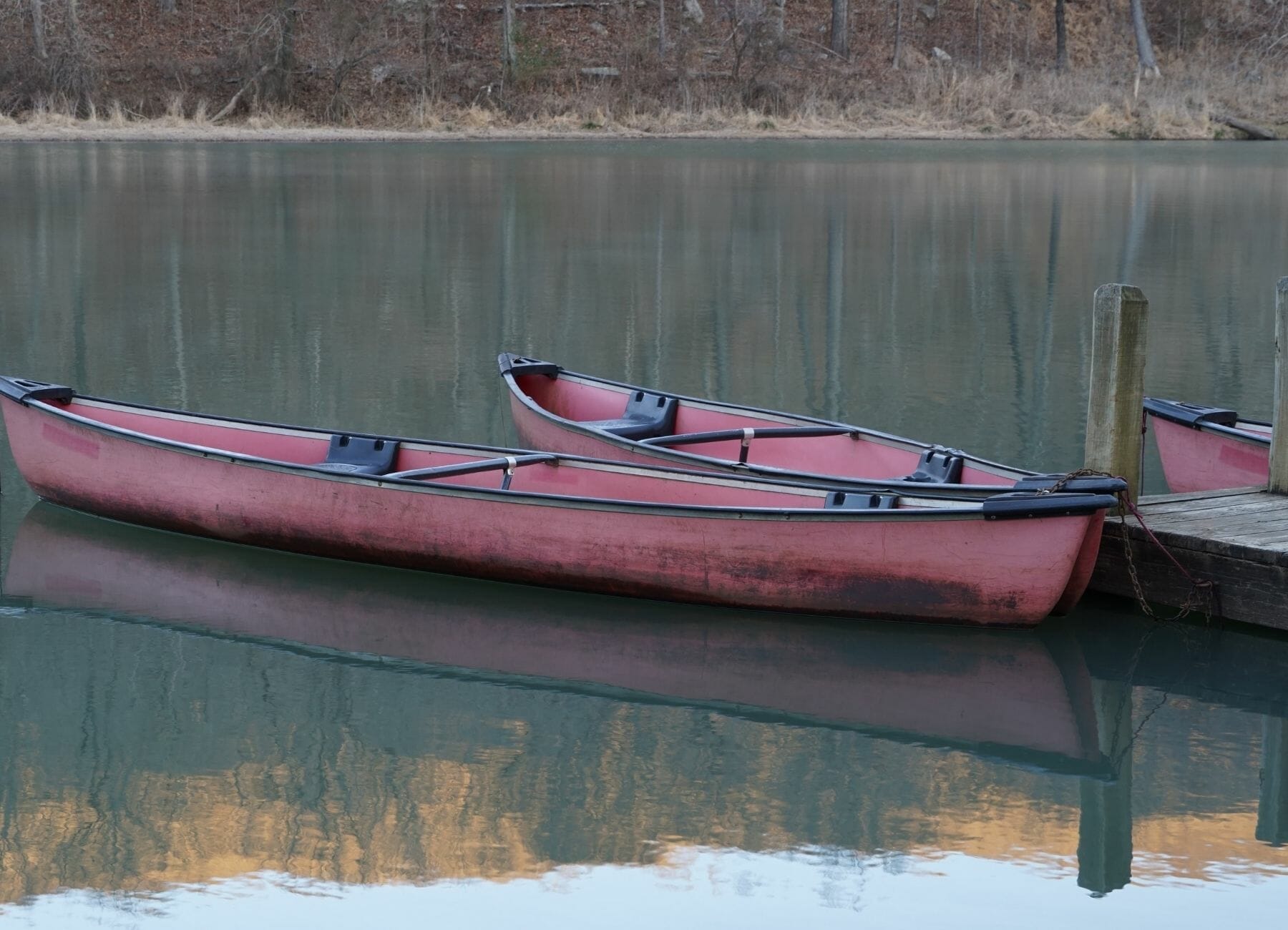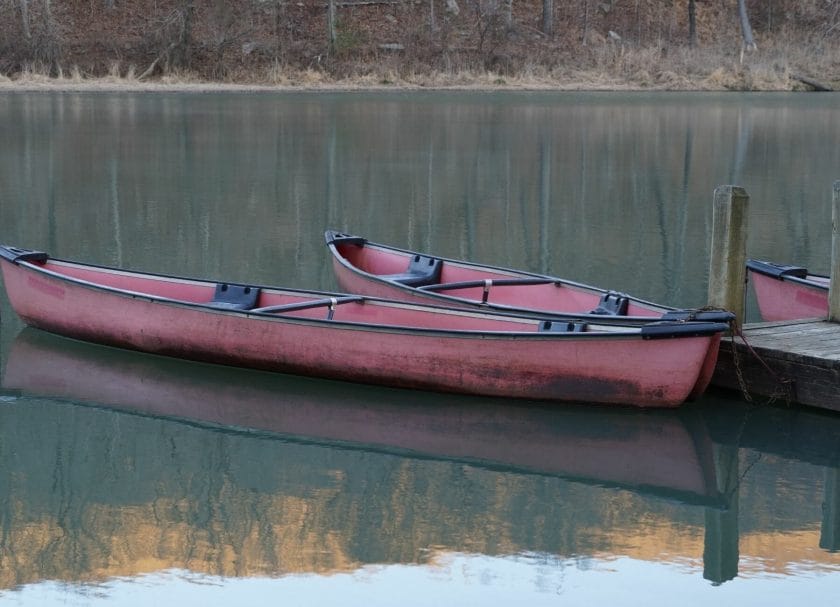 Canoeing and Kayaking
In addition to fishing at Lake Devil, you can also rent canoes and pedal boats to spend a relaxing day on the water. Feel free to bring your own kayak or canoe as well. Unfortunately, swimming at Lake Devil is prohibited.
Devils Den Geocaching
If you're up for the challenge, go on the hunt for the Devils Den geocache, which is just one of 52 hidden clues. This adventure is based on visiting all 52 Arkansas state parks to find the hidden geocache at each, using GPS coordinates. The clues ultimately lead you to a final 53rd cache hidden somewhere in the state of Arkansas.
You can learn more about geocaching here.
Read more about the Geocache at Devils Den.
Bird Watching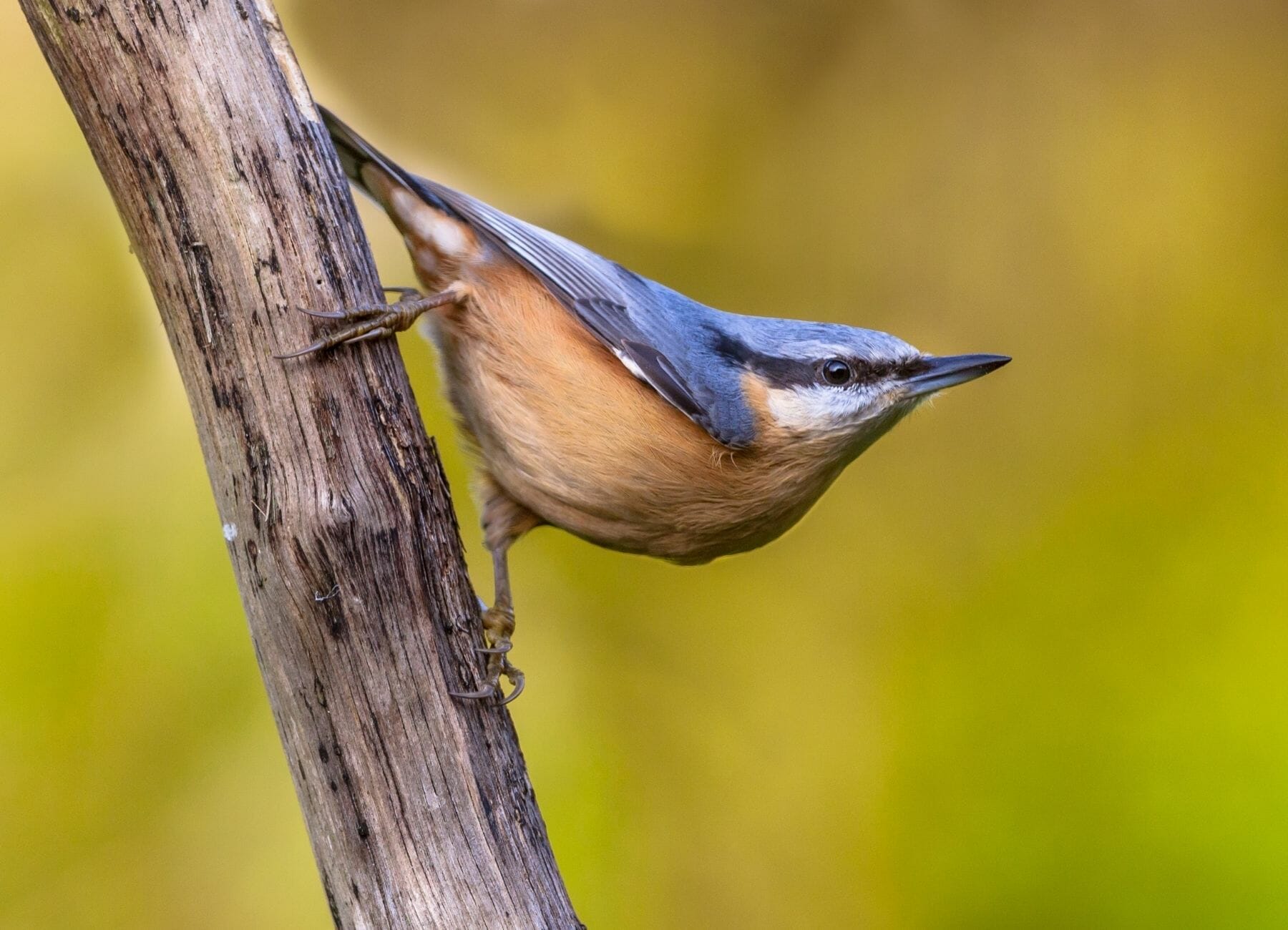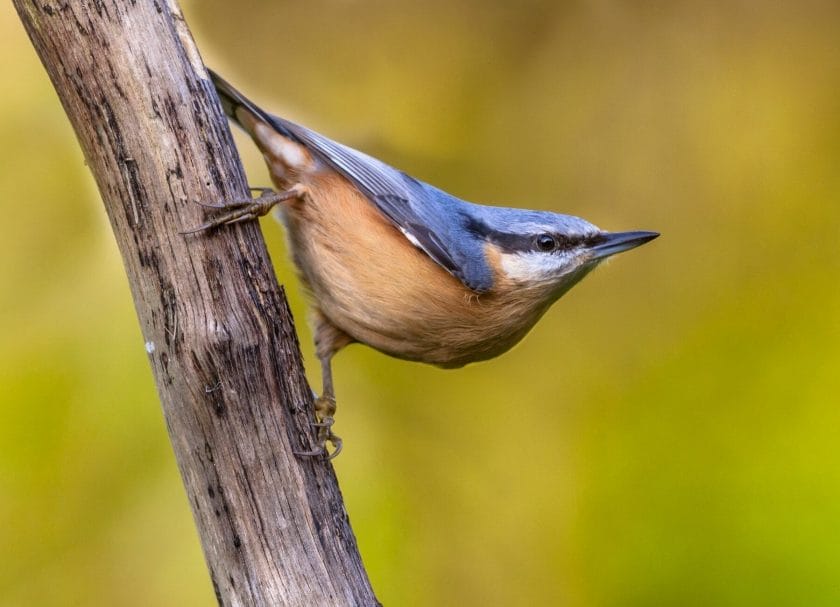 With over 170 species of birds identified within Devils Den State Parks, bird watching is a popular and enjoyable activity year-round. You can see a variety of birds such as Woodpeckers, Nuthatches, Hawks, Owls, and Turkey Vultures, just to name a few. The visitor center offers field guides and books, plus you can download a free Bird Checklist, here.
Swimming at Devils Den
While swimming is not permitted at Devil's Lake or at the park's reservoir, you can still get wet depending on the time of year. Devils Den has a great swimming pool open to park visitors.
Pool admission ranges from $5-$6 and is free for cabin guests. Swimming at Devils Den is seasonal, though; the pool is open in summer only, from Memorial Day weekend through Labor Day each year.
Butterfly Watching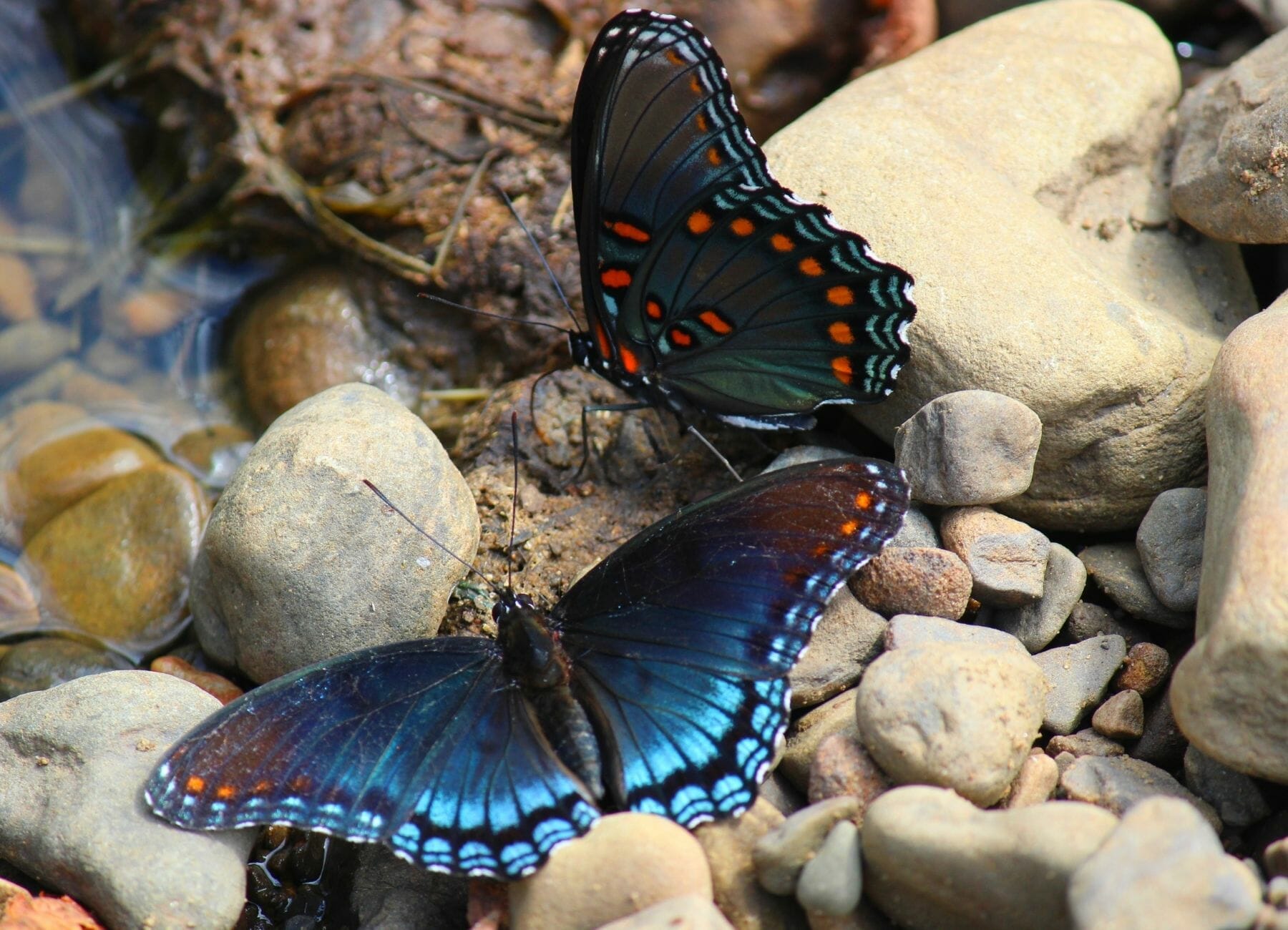 Throughout a typical year, over 100 different species of butterflies can be spotted in Arkansas. Many of these species are identified in the Ozarks region. Butterfly watching throughout Devils Den State Park is a great way to learn more about the various species in the region.
More importantly, you can help park professionals by providing feedback about your visit. Download the Butterfly Checklist and record your sightings throughout your visit to Devils Den. After, drop the checklist off at the Visitor Center on your way out.
Camping at Devils Den State Park
If your time allows, experience the magic of Devils Den under the stars by planning a camping trip. The park offers a variety of camping options to suit your needs.
Campsites include a number of Class AAA sites with water/sewer/50amp. You'll find horse campsites with hookups and a bathhouse, Class D sites without hookups, and Class D hike-in sites.
Camper Cabins include sleeping for up to 4 people, a shared family-style bathhouse, a screened porch with chairs, and an outdoor picnic table.
For a more relaxing camping trip, you can find full-service cabins equipped with satellite television, heating and air conditioning, a full kitchen, linens, and outdoor seating. You're able to choose from studio-style cabins to units with multiple bedrooms.
Be sure to check camping availability in advance.
Special Events
Devils Den State Park hosts an amazing venue of special events and fun activities every year. You can enjoy activities like boating and kayaking tours around the lake, living history demonstrations, bald eagle watches, and spring wildflower walks, to name a handful. Be sure to check out the park's event calendar.
Ozark Mountain Bike Festival
This is one of the state park's most celebrated special events. Bikers from all over enjoy riding on the first mountain biking trail in the state of Arkansas. The park hosts guided rides, obstacle courses, and activities for riders of all ages and skill levels. Be sure to check the website for cancellations or updates.
Birders Weekend
If you're an avid bird lover, you'll want to mark this event on your calendar. Birders Weekend is hosted on the first weekend of May every year to celebrate the spring migration of different bird species. You can enjoy spectacular bird watching, guided bird walks, special guest experts, and other interpretive programs.
Things to do Around Devils Den State Park
Curious to explore nearby areas? Devils Den State Park is conveniently located between Fayetteville and Fort Smith, Arkansas. Both cities offer a range of entertaining activities perfect for a fun day trip or night out from the West Fork area.
Fayetteville
This beautiful and bustling college town is about 11 miles north of West Fork and is home to the University of Arkansas. Dickson Street Entertainment District offers fun every night of the week with plenty of comedy clubs, live music, live theatrical shows, dancing options, restaurants, and bars. There's even a seasonal drive-in movie theater– a fun and memorable experience for kids!
Fayetteville has an award-winning farmer's market, trendy artisan shops, and several local breweries. Art enthusiasts can embrace the numerous art galleries and murals offered throughout the town. Terra Studios is a magical 6-acre art paradise of sparkling glass, sculpture gardens, fountains, and fantasy creatures.
Next, stop by the Botanical Garden of the Ozarks. It features the only native butterfly house in the region, plus 12 beautifully landscaped, themed gardens.
Fort Smith
Fort Smith is only a 45-minute drive from Devils Den State Park and offers a myriad of history-rich learning opportunities, museums, and other fun attractions. If you're planning a day trip to Fort Smith with kids in tow, you'll be happy to find a seasonal waterpark, a trampoline adventure park, and a charming downtown vintage-style amusement park featuring an antique Ferris Wheel from the 1935 World's Fair.
Fort Smith, Arkansas is rich in US history. There are several great museums to explore, along with The Fort Smith National Historic Site. If you're a road-schooler or home-schooler, Fort Smith, Arkansas is a great opportunity for exploring and learning about US history.
At the Fort Smith Museum of History, you can enjoy a handmade ice cream soda from the working exhibit. The museum is closed on Sundays and Mondays.
Meet the adorable "Trolley Cats" and take a ride on a streetcar at Fort Smith Trolley Museum.
If you have an artist in the family, stop by the Fort Smith Regional Art Museum for a free "Drop-In and Draw" class with a live model every Thursday (registration required).
Visit the Elvis Barbershop Museum and see where Elvis received his famous "haircut heard 'round the world".
Additional nearby attractions are listed on the Devils Den State Park website.
Where to Stay Near
VRBO Options Near Devils Den
Rustic Fox Den Cabin with Hot Tub
This private and rustic cabin is perfect for a relaxing weekend getaway. Enjoy the serenity and beauty of the Ozarks while soaking in the outdoor hot tub. This rustic retreat is located only 6 miles from Devils Den State Park in Arkansas.
The cabin sleeps up to 6 people and includes a full kitchen, a large living/dining area, an outdoor grill, and a relaxing hot tub.
Rustic Lazy Bear Cabin With Hot Tub
If you're looking for a home-away-from-home in the Ozarks, this is the cabin for you. You will enjoy marvelous views from the hot tub deck, making it hard to leave. This cabin will be your favorite place to watch sunsets.
This rustic cabin sleeps up to six people and includes a fully stocked kitchen, a large living/dining area, and two private bedrooms.
Booking.com Options Close to Devils Den State Park
If convenience and comfort are your top priorities, this is a great option for you. Located in Fayetteville, Staybridge Suites offer an indoor swimming pool, fitness facility, continental breakfast, laundry, and dry-cleaning services.
This gorgeous inn is a 30-minute drive from Devils Den. Transformed from a 19th-century grain mill, this hotel is perfect for those wanting a quaint and cozy stay.
The Inn at the Mill offers a free wine and cheese hour from 5-6 pm every evening, free breakfast, wifi, and the daily paper. Guests can enjoy a variety of outdoor activities and easily accessible shopping malls, restaurants, and other local attractions in nearby Fayetteville.
Devils Den Nearby Campspot Option
Hog Valley RV & Treehouse Resort
Only 14 miles from Devil s Den Arkansas, Hog Valley is a great spot for those preferring to stay outdoors. Choose from RV sites, tent campsites, and treehouses. The resort offers showers, laundry facilities, a swimming pool, fire rings, picnic tables, and pavilions.
More Places To Check Out In The Surrounding Area:
33 Things to do in Fort Smith Arkansas
11 East Coast National Parks You Want To Visit This Year
16 Spectacular Things To Do In Hot Springs, Arkansas
8 Breathtaking Places To Visit Near Yellowstone National Park
18 Top Things To Do In Yellowstone National Park
Pin This Post: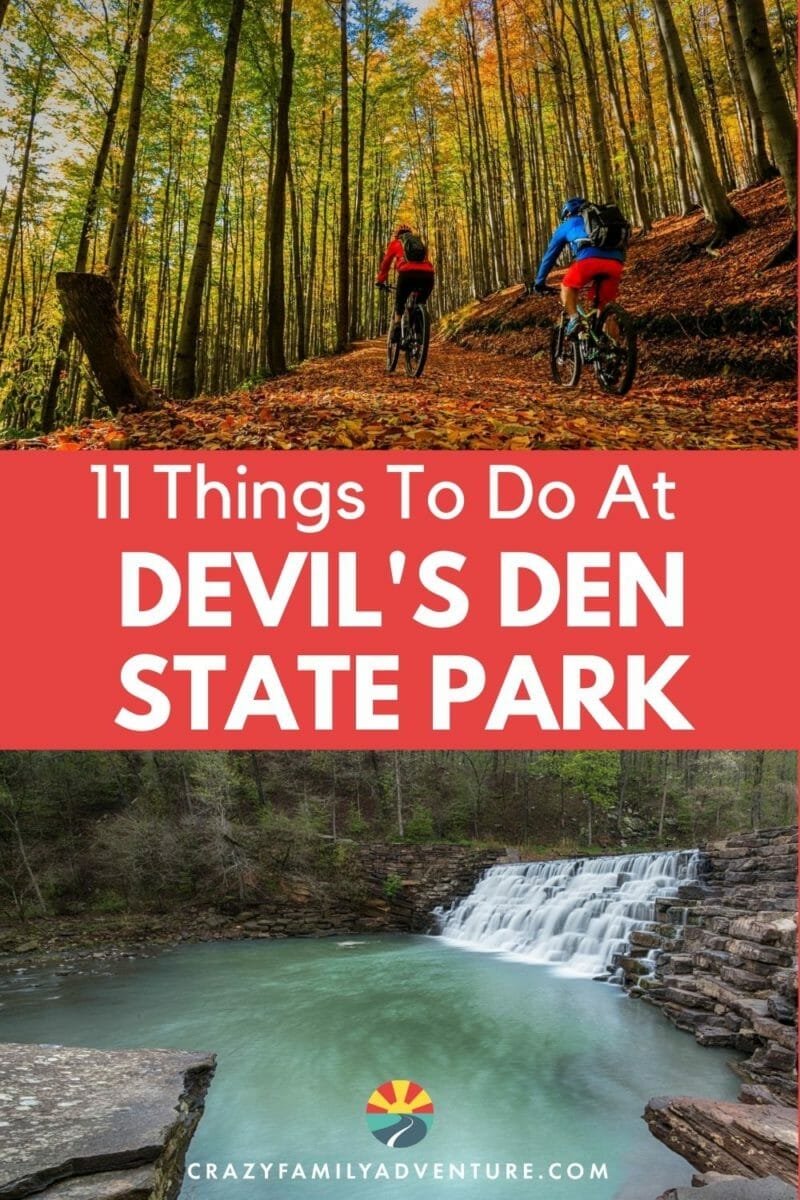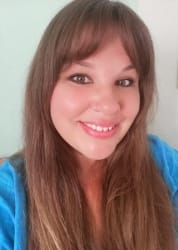 Latest posts by Jenn Vergara
(see all)
DISCLOSURE: This post may contain affiliate links, meaning I get a commission if you decide to make a purchase through my links, at no cost to you. Please read my disclosure for more info.