Knowing the best things to do in Fort Smith Arkansas can be tough, especially if it's your first time visiting. The city is a popular destination for history lovers, especially Civil War Era enthusiasts. But, even if you aren't a history buff, chances are you'll find something to love about Fort Smith.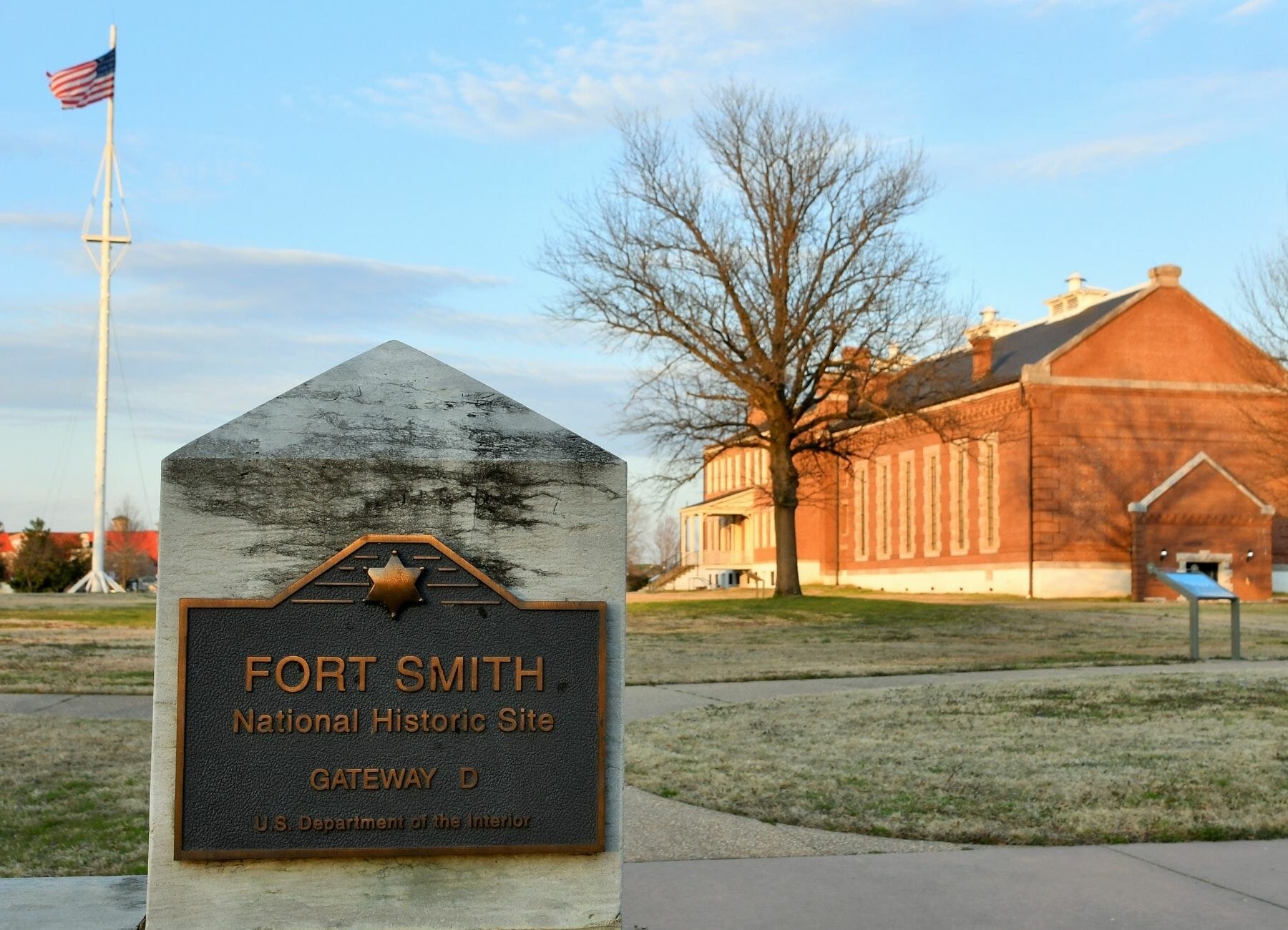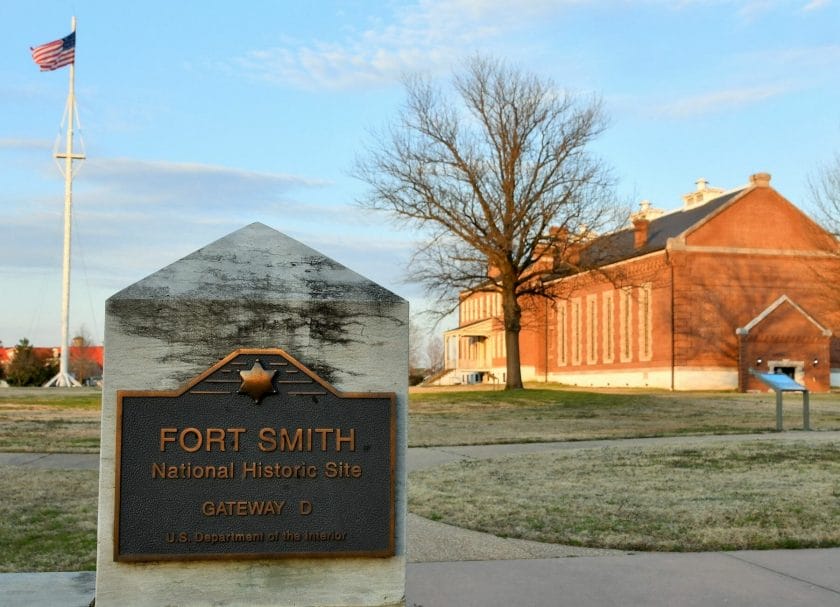 I've put together a great list of 33 things to do in Fort Smith Arkansas. This guide has something for everyone, including kids, nature lovers, amateur historians, water lovers, and more! You'll find everything you need to create an awesome itinerary for a trip to Fort Smith, Arkansas.
While in Arkansas be sure to add a stop to Hot Springs National Park!
Things To Do
Create a Historic Bucket List
First off, if you are visiting Fort Smith to revel in its rich history, you can begin by checking out the National Register of Historic Locations in Fort Smith. Comprised of 26 locations, the National Register gives you all that you need to create an epic history-themed bucket list.
Spend Time at Fort Smith National Historic Site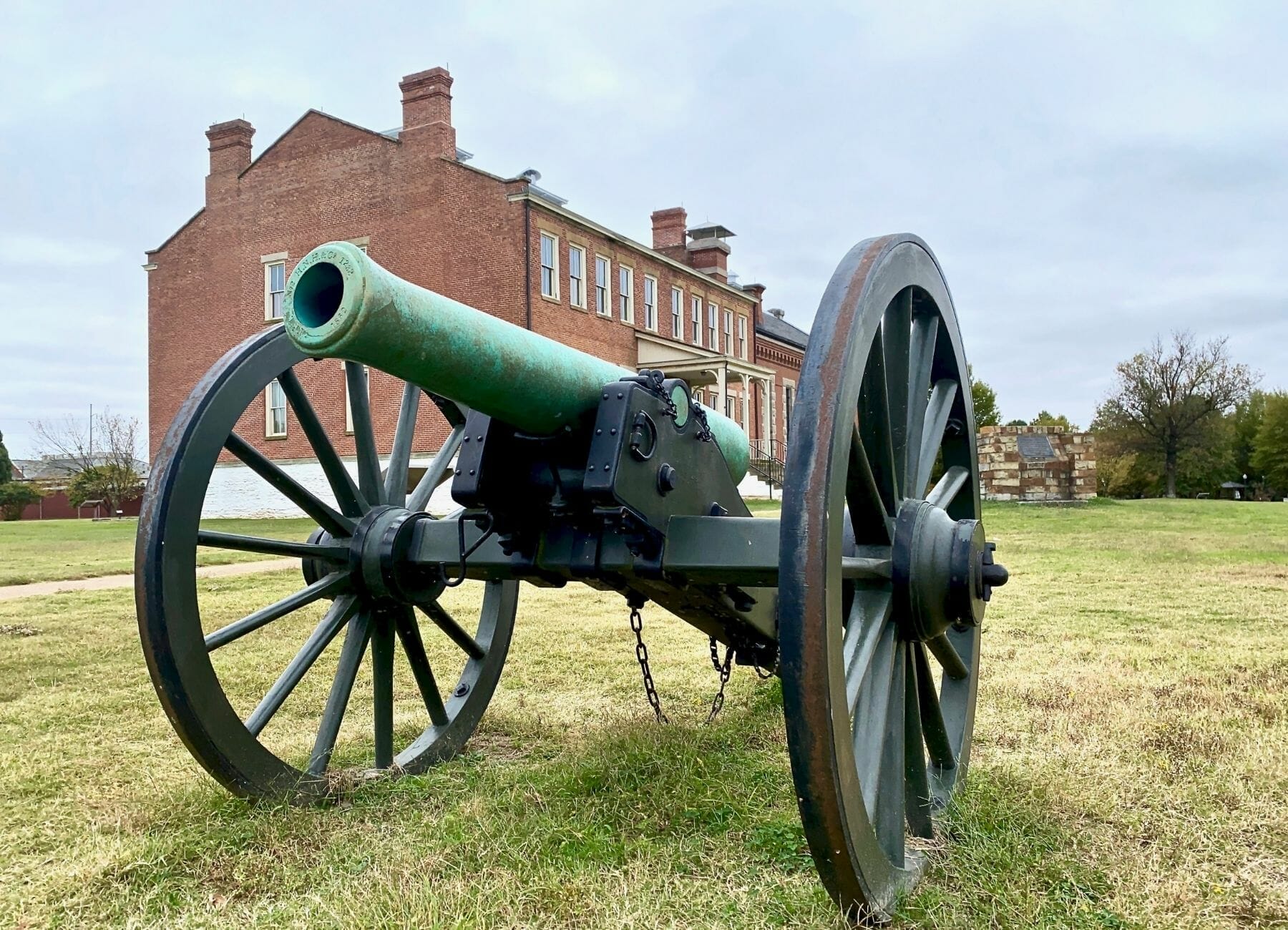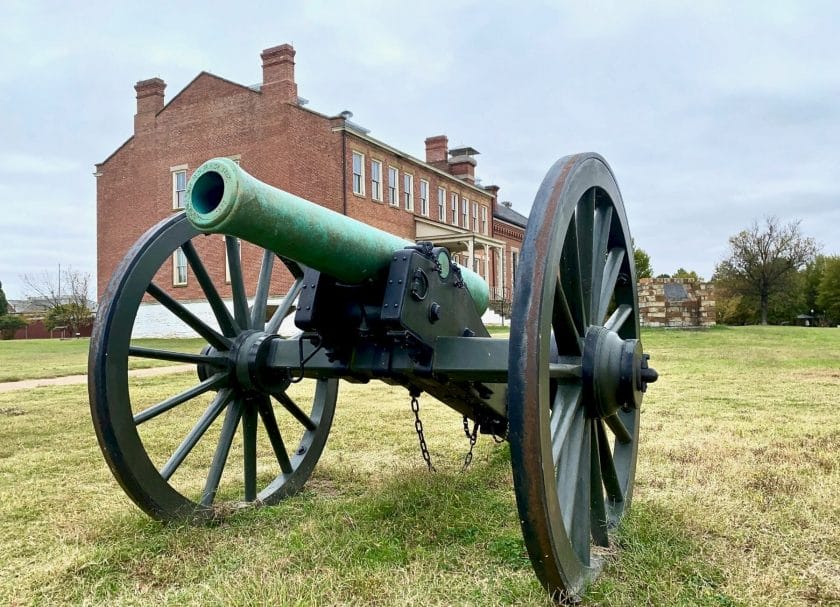 IMAGE Not everyone has the time or desire to visit all 26 locations on the national registry. A good alternative is a visit to The Fort Smith National Historic Site.
Here, you'll uncover over 80 years of preserved history by exploring the courtroom of Judge Parker, jails, reconstructed gallows, and more. If you're traveling with kids, there's a Junior Ranger program that allows them to earn a badge and certificate.
Visit the Elvis Barbershop
Before Elvis Presley was inducted into the US Army back in 1958, he had to buzz off his famous hair and sideburns. The "haircut heard 'round the world" was given in Fort Smith, and there's a museum all about it. You can learn more by stopping by the Chaffee Barbershop Museum.
Grab a Beer at Fort Smith Brewing Company
Enjoy a locally brewed beer or a glass of wine from their JKC Cellar. Better yet, choose the "$20 beer and ride" option, and they'll provide transportation to and from the brewery, so you can drink without the worry of driving. Check out Fort Smith Brewing Company for more info.
Shop the Local Farmers Market
Fort Smith offers a nice farmers market featuring over 90 local vendors. The ambiance is lively with local musicians, street performers, and lots of tourists.
You can browse locally grown produce and flowers, homemade candies, woodwork, and much more. Be sure to check the Local Farmers Market for seasonal hours and days of operation.
Walk Through an Actual Battlefield
Massard Prairie Battlefield Park serves as a memorial for the men who lost their lives fighting there in 1864. Walk the grounds where the Confederate army led a surprise attack on the Union soldiers.
The small park consists of walking trails, benches, and a few informative monuments. This is a brief but educational stop.
Hang Out at a Vintage-Style Amusement Park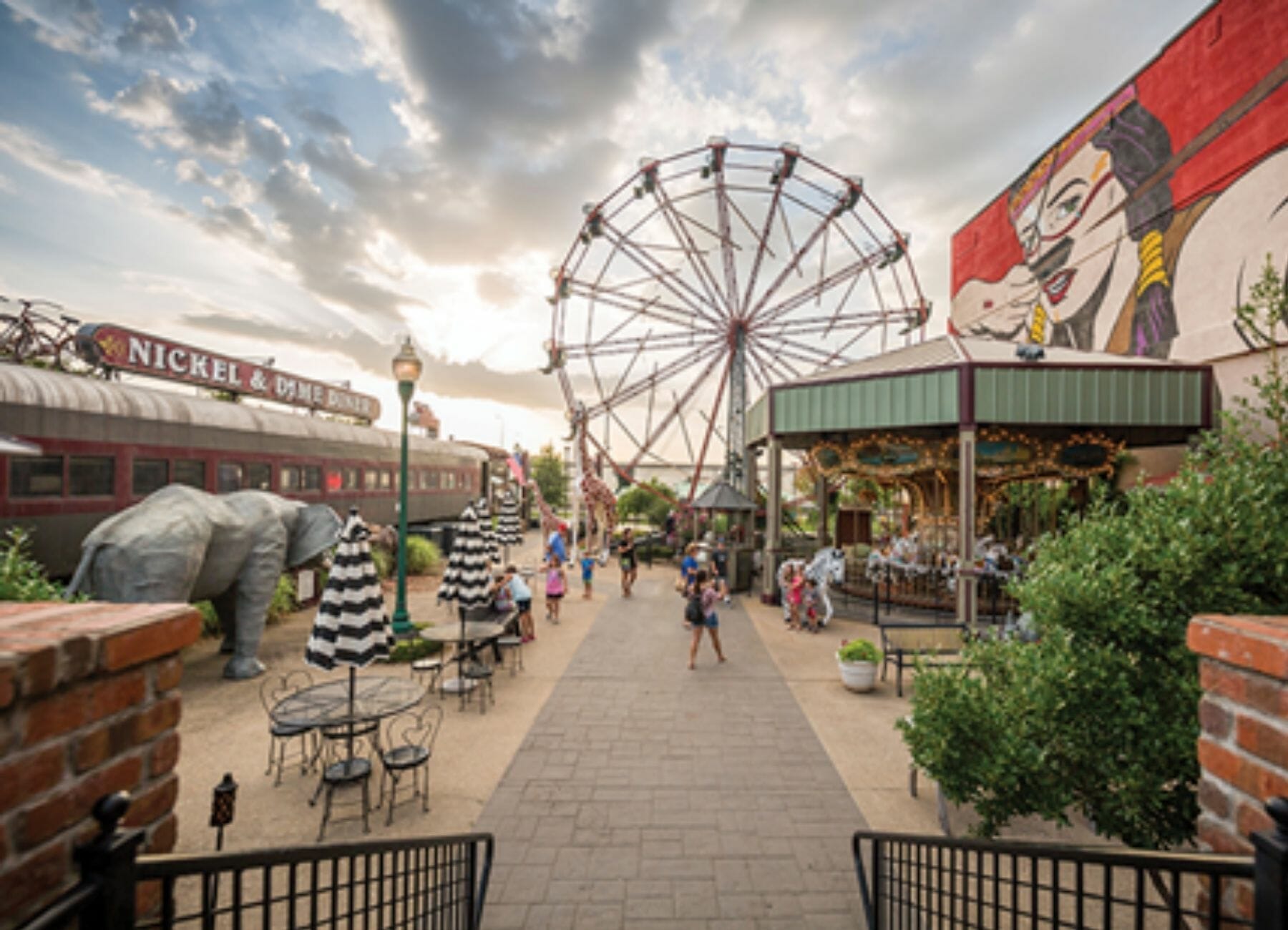 The Park at West End is a charming and unique amusement park downtown Fort Smith. Perfect if you have kids in tow or just want to enjoy a fun night out.
The park features a working ferris wheel from the 1935 World's Fair, a vintage carousel, a railcar diner, and a double-decker bus that serves snacks. Park admission is free, and rides are charged individually.
Get Outdoors at Creekmore Park
A day at Creekmore Park is definitely kid-approved. Older kids can enjoy a game of putt-putt golf or spend the day swimming at the community pool. For younger children, the park offers playgrounds and a miniature train to ride, the Creekmore Express.
Pay Respects at Fort Smith National Cemetery
Established in 1867, the Fort Smith National Cemetery is the final resting place of over 13,000 veterans and is also where Judge Isaac Parker lays. If your time allows, this is a great stop to pay your respects and honor those who fought for our freedom.
Take a Tour of The Clayton House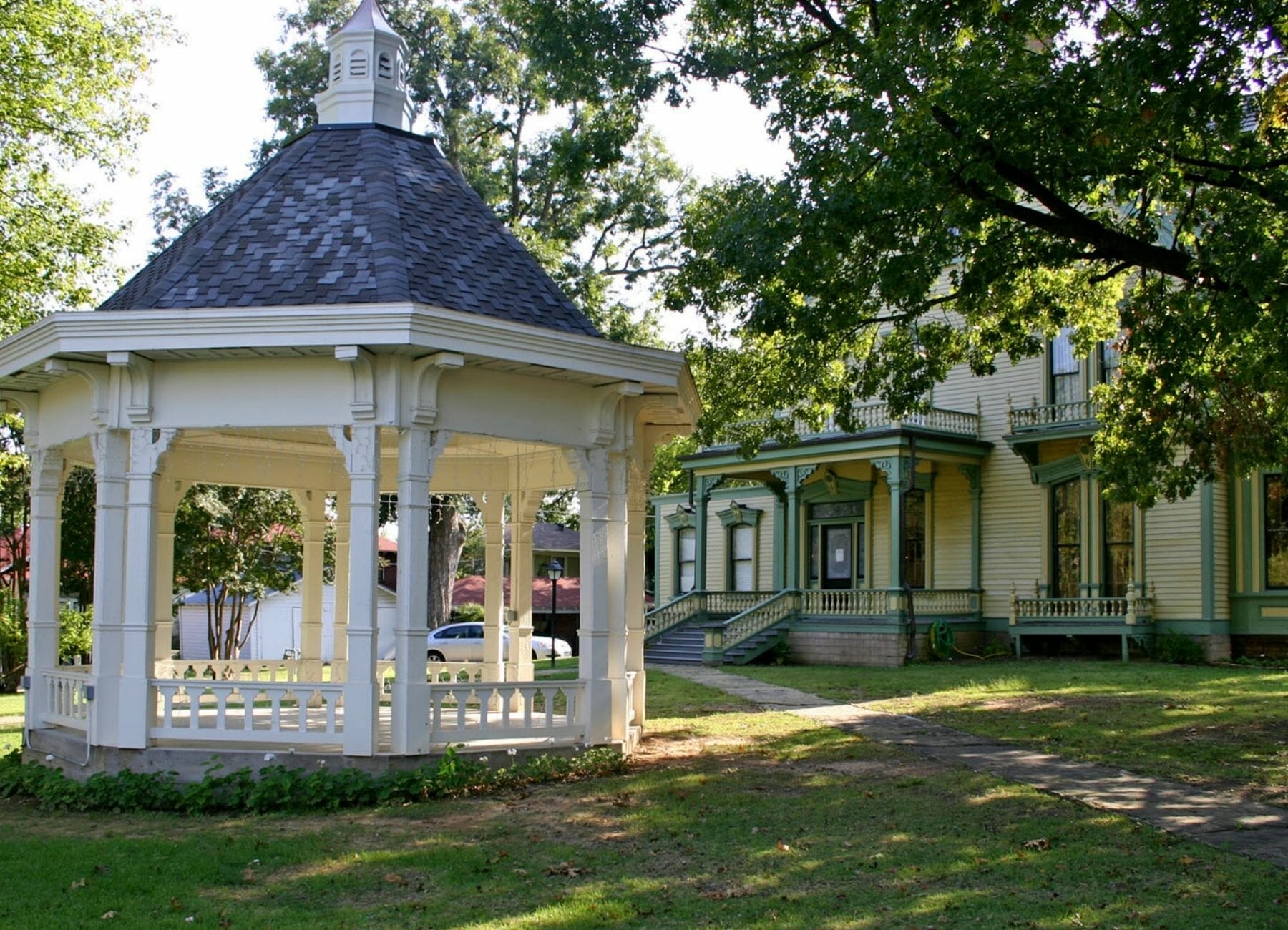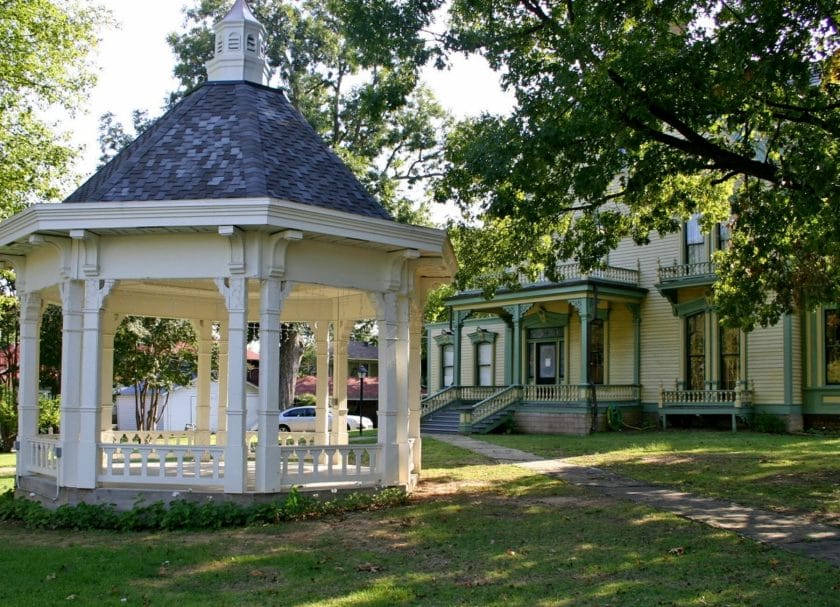 Photo Credit: The Clayton House
Located in the Belle Grove Historic District, this beautiful Italianate-style Victorian mansion is open for tours, weddings, and private gatherings.
The home previously belonged to William Henry Harrison Clayton, the federal prosecutor in the court of Judge Isaac Parker. Check out The Clayton House for more about its history, guided tours, and event rentals.
Get Inspired at the Fort Smith Regional Art Museum
Enjoy 16,000 square feet of fine art exhibits, traveling exhibitions, and pieces from up-and-coming artists. The museum also offers classes and workshops, a Paint' N Sip event, and a free Drop-In and Draw course with a live model (every Thursday).
Check out Fort Smith Regional Art Museum for more information and to register for events and classes.
For the Water Lovers
Summer months can get pretty warm in Fort Smith. If you find yourself visiting during this time, there are a few options to cool off and get wet.
Parrot Island is a full-size water park featuring four water slides, a lazy river, a wave pool, and a children's area. Check out Parrot Island to buy tickets online or for more information.
For a more affordable option, Fort Smith also has a Downtown Splash Pad located near West End Park. The splash pad features 10 dancing fountains and color-changing LEDs (at night). This is a free park, open to the public.
Enjoy an Old-Fashioned Ice Cream Soda
At the Fort Smith Museum of History, take a step back in time by visiting a working exhibit that serves old-fashioned sodas, ice cream, sundaes, and floats. If you're not a museum lover, I promise this one's worth a visit, even if only for the sweet treats.
The museum highlights the contributions of locals to the development of the Fort Smith area. Hours of operation are 10-4, Tuesday through Saturday. Be sure to verify hours before visiting.
Skateboard at Riverfront Skate & Bike Park
Open from sunrise to sundown, Riverfront Skate & Bike Park caters to skaters and bikers of all levels. Overlooking the Arkansas River, the park offers 12,000 square feet of skate obstacles, a mountain bike playground, pump tracks, and more.
See a Local Play
The Fort Smith Little Theatre is the oldest running volunteer-based community theater in the state. Perfect for a night out. Check out Fort Smith Little Theatre for production dates and more.
Ride a Streetcar at the Fort Smith Trolley Museum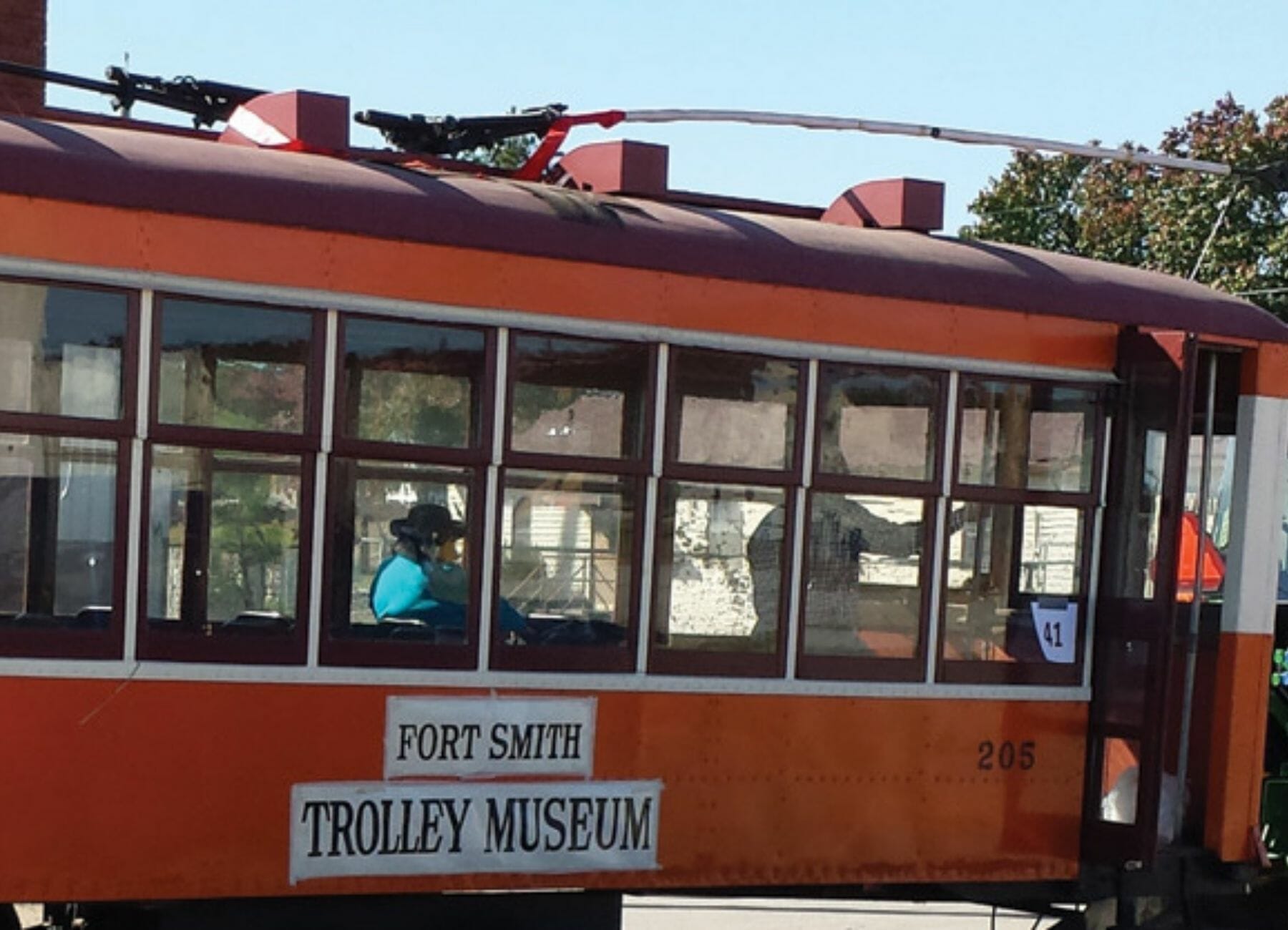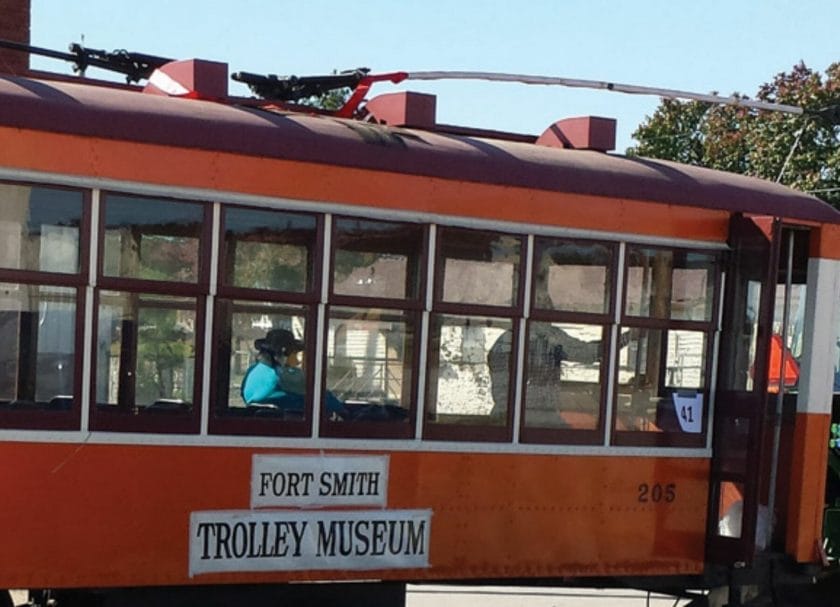 Photo Credit: Fort Smith Trolley Museum
With so many unique things to do in Fort Smith Arkansas, a trolley may be just what you're looking for. This is a fun, one-of-a-kind learning experience that teaches about electric-powered streetcars, railroad equipment, and other forms of transportation from this era.
If you have children, this is a cool stop since you can buy tokens and ride the streetcars. Additionally, you will enjoy the museum's family of Trolley Cats.
Each one named after railways and trains, the Trolley Cats are strays that the museum adopts and cares for. Fort Smith Trolley Museum is where you can learn more about the Trolley Cats and everything the museum has to offer.
Support Small Businesses
The Shops at Brickcity is a shopping center of locally owned small businesses that offer a variety of products and services. You can browse artisanal products, fashion boutiques, gift shops, gourmet businesses, home goods, and more.
Shop 'til You Drop at Central Mall
If you didn't find everything you're looking for at The Shops at Brickcity, head on over to Central Mall. Only about 4 miles away, you'll find all of your favorite department stores, food chains, clothing lines, and more.
You will not run out of fun things to do in Fort Smith Arkansas. Central Mall is the largest shopping center in the region, so you should find everything you need.
Check Out Janet Huckabee Arkansas River Valley Nature Center
The Nature Center is perfect for a day trip of hiking, fishing, or observing wildlife. With 170 acres to explore, there is plenty to see and do. This is definitely a must-visit if you have kids in tow.
Fishing
Wells Lake is a popular fishing spot for locals and visitors. The Nature Center offers tackle boxes and poles on loan; just bring your own bait.
If you're 16 or older, a fishing license is required, which you can purchase at the nature center.
Trails
Exploring the trails at Janet Huckabee Arkansas River Valley Nature Center is a great way to spend your day if fishing isn't your thing. You can download the nature center's trail guide and map here.
Exhibits
Inside the nature center, you'll find some awesome interactive exhibits and even live animals. There is also an aquarium containing fish and turtles found in the Arkansas River.
Meditate at St. Scholastica Monastery
Take a tour and admire the Gothic/Tudor Revival architecture as you learn about the history of the building and monastery. The tranquil grounds of the monastery create peaceful places for visitors to relax and/or meditate.
Be sure to check out St. Scholastica Monastery for closings and available tour dates based around the construction of their newest building.
Learn the Sport of Axe Throwing
If meditation isn't your preferred method of relaxation, you can always visit Fort Smith Axe Throwing and learn how to throw axes. Whether you're competitive or just need a new hobby, the Axeperts at Fort Smith Axe Throwing will teach you everything you need to know.
Visit an Adventure Park
Fortunately, Fort Smith has several kid-friendly alternatives to axe-throwing for expelling extra energy.
Sparton Adventure Park in Fort Smith is an indoor trampoline and adventure park. This is the ultimate place to jump, climb walls, battle like Spartans, experience VR rides, and more.
Another option for a similar experience is Elevate Adventure Park. They offer similar activities but also have a bar and grill inside.
Go to a Concert
Catch an upcoming concert at Temple LIve in Fort Smith. Built in 1928, the venue offers a historically unique setting for concerts and events. Check out upcoming shows here.
Go Golfing
Get ready to hit the course at Ben Geren Golf, the most-played golf course in the river valley. Golfers can enjoy a 285 acre, twenty-seven-hole course. Check out Ben Geren Golf for more information.
Go to an Upscale Lounge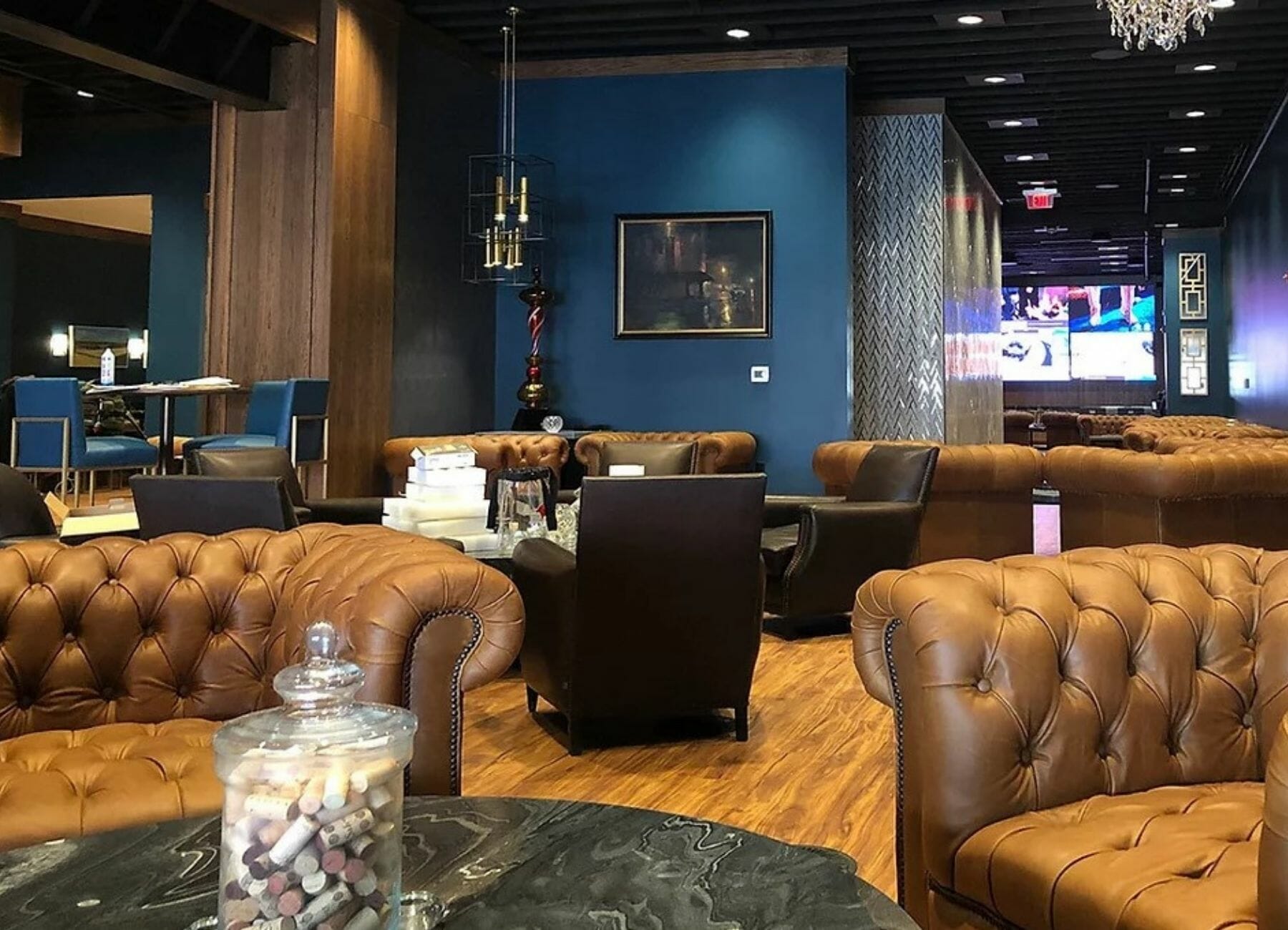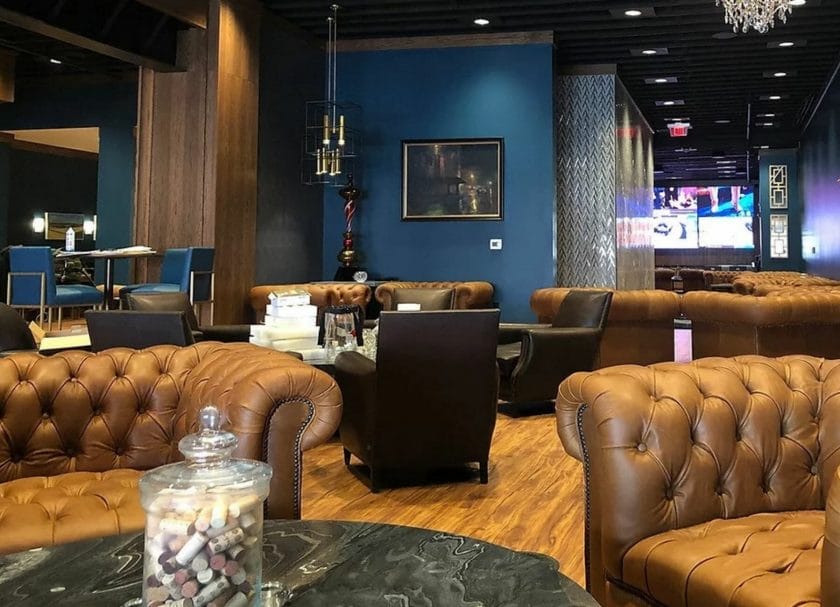 Photo Credit: 906 Lounge
Need a date night idea while in Fort Smith? Get dressed up for a drink and cigar at the 906 Lounge. Enjoy an elegant setting with top-shelf drinks, hand-rolled cigars, and a small plate menu.
Go to the Rodeo
Depending on the time of year you find yourself in Fort Smith, you may be able to stop in for the Old Fort Days Rodeo. Visit Old Fort Days Rodeo for upcoming rodeo dates and events.
Go Bowling
Take the family for a fun trip to the bowling alley. Fort Smith offers two different bowling alleys, Midland Family Bowl and Bowling World. You can check out both websites to compare hours and prices.
Bring Your Bike
Help Fort Smith in its attempt to reduce pollution by bringing your bicycles for transportation. The city has implemented a new bikeway that leads to prominent points throughout the city. Check out Fort Smith Bikeway for more information.
Check out Fort Smith Escape Room
This is a super fun activity if you're traveling in a group or have a large family, though smaller groups are welcome too. Put your brains together in a team effort to solve clues and escape the room before 60 minutes is up. Buy tickets and book your escape at Fort Smith Escape Room.
Play Disc Golf
If disc golf is your sport, you'll be happy to know Fort Smith has several disc golf courses to choose from. Tilles Park offers a small but challenging course of 2352 ft in length.
More than double the length of the Tilles Park course, the Ben Geren Disc Golf Course offers two 18 hole courses with tunnel shots, hanging targets, and more.
Spend the Day at Lake Fort Smith State Park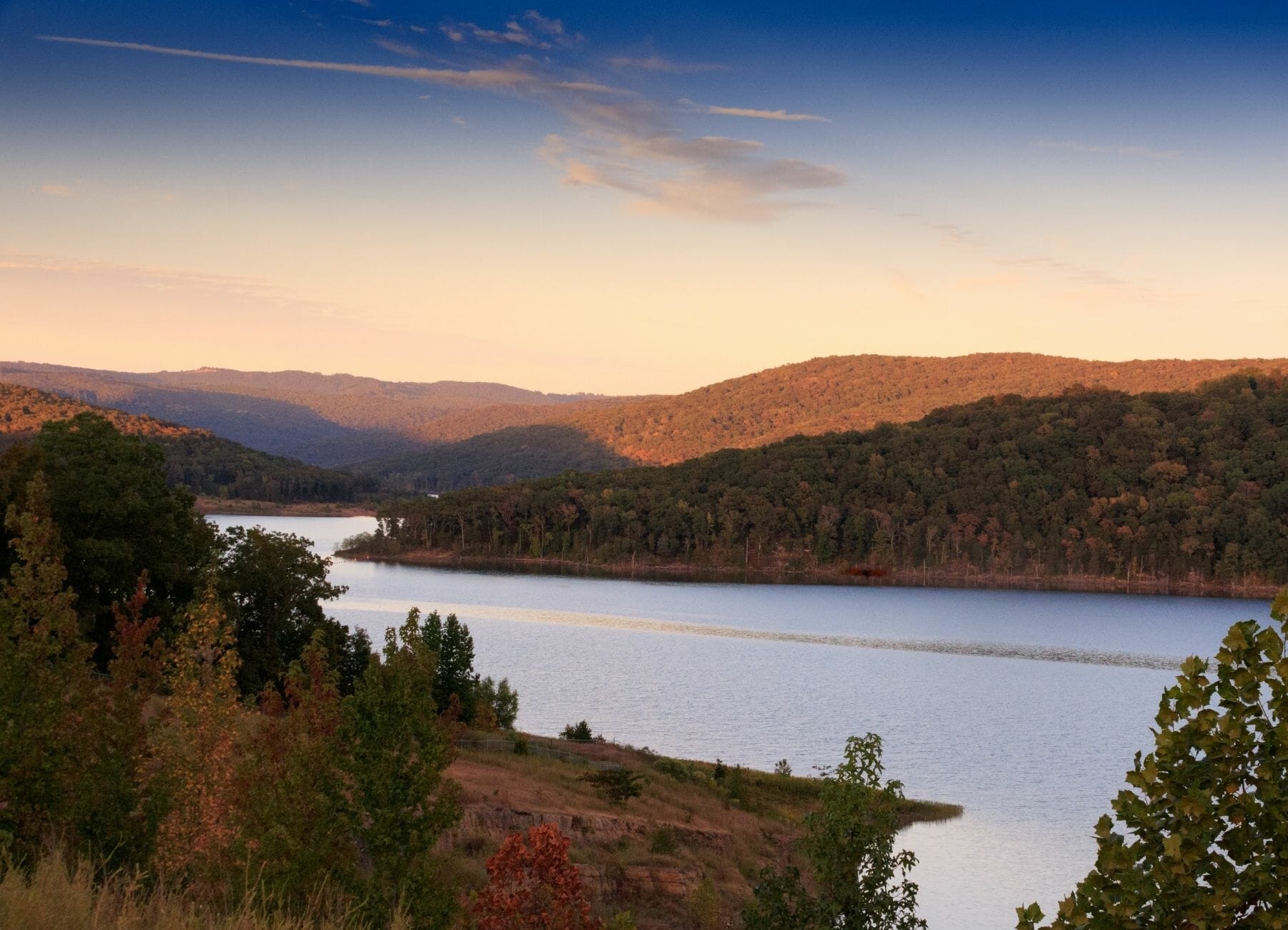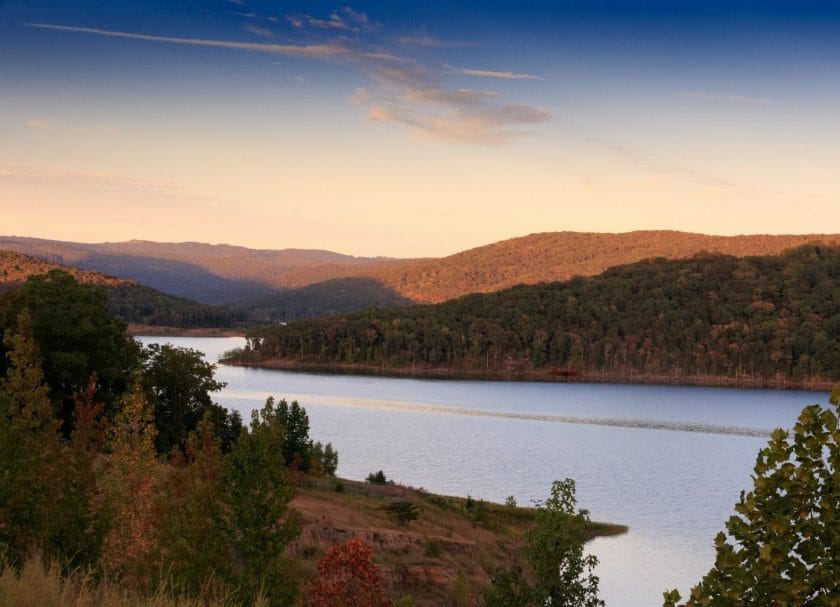 Located in the Boston Mountain Valley of the Ozarks, Lake Fort Smith State Park offers gorgeous scenery and plenty of fun activities for outdoor enthusiasts.
Hike through the Ozark Mountains, kayak the lake (rentals available), drop your line in the water and fish, or take a swim at the park's pool. Camping is available with a variety of campsites or cabins. For more information or to make your reservations, visit Lake Fort Smith State Park.
Attend The Fort Smith Symphony
If you have the chance, attend one of the magical concerts that The Fort Smith Symphony puts on throughout the year. This could be a perfect date night or an educational family outing. Check the website for a schedule of upcoming concerts.
Stop by Miss Laura's Visitor Center
Fort Smith's official visitor center is a Victorian mansion that formerly served as a brothel. Miss Laura's Visitor Center sheds light on what was formerly revered as the 'grandest bordello in the West, along with other interesting facts about Fort Smith.
Admission is free, and the tour guides are very knowledgeable and discreet (in case you're touring with children). You can get helpful resources here to help you navigate the city and discover other attractions nearby.
Where to Eat in Fort Smith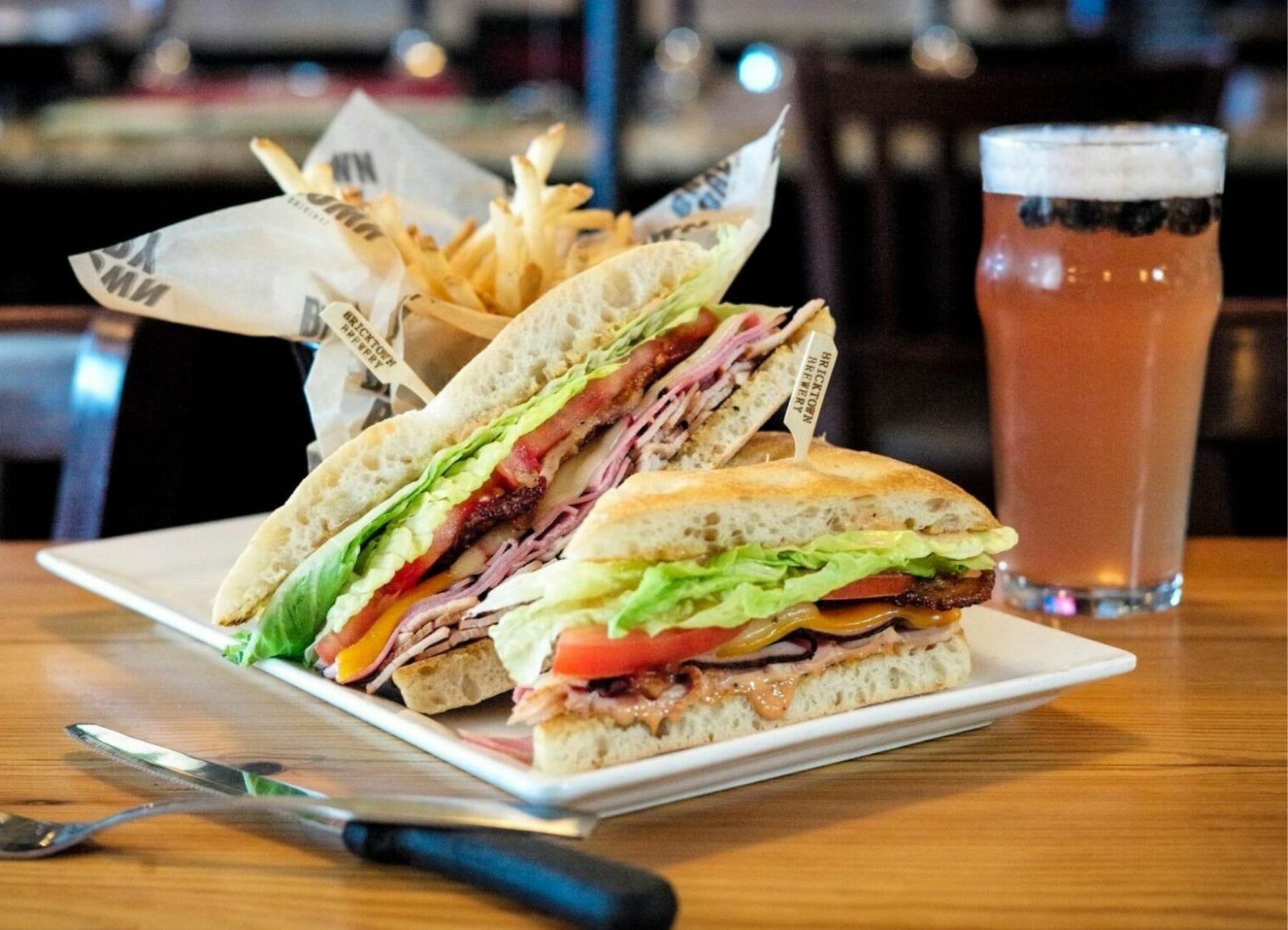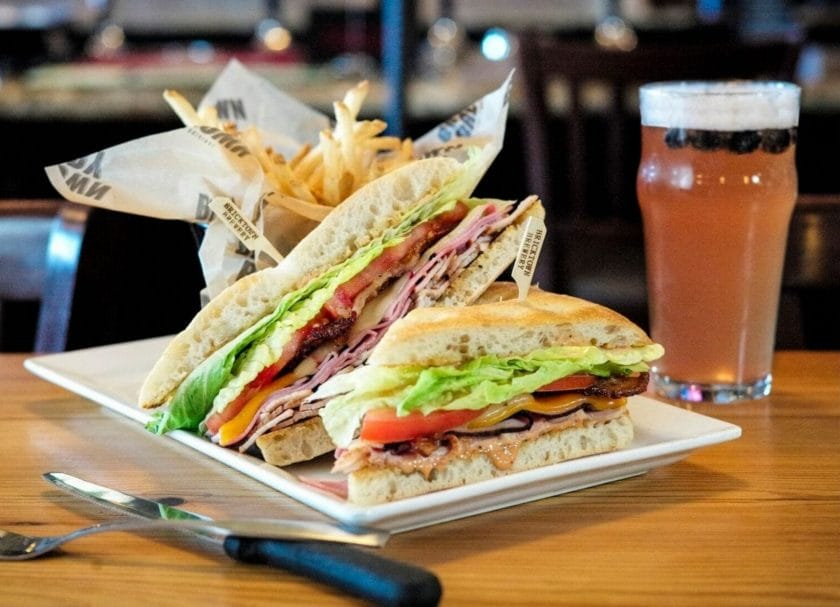 Photo Credit: Bricktown Brewery
With so many things to do in Fort Smith Arkansas, you're sure to work up a healthy appetite. Thankfully, the eateries in Fort Smith do not disappoint. I'm sharing a few notable mentions that are worth checking out.
Rolando's
Latin American cuisine meets southern hospitality at this popular restaurant in downtown Fort Smith. Rolando's is a favorite of locals and incoming tourists. Known for the inviting ambiance, outstanding service, and delectable Central and South American cuisine, this is a restaurant you don't want to pass up.
Bricktown Brewery
Are you craving a burger and a beer? Bricktown has you covered with a full menu offering their famous Bricktown Burgers, seafood, soups, salads, and everything in between. Check out their local beer selection and menu at Bricktown Brewery.
Jim's Razorback Pizza
For the best pizza Fort Smith has to offer, check out Jim's Razorback Pizzas. Independently owned, Jim's has something for everyone, including signature pizzas, vegetarian and vegan pizzas, and other tasty menu items.
Ed Walker's Drive-In
Take a step back in time at this 1950's style drive-in diner. An Arkansas staple since 1943, Ed Walker's Drive-In is the oldest locally owned establishment in Fort Smith.
The menu offers world-famous hand patty hamburgers, classic southern comfort food, milkshakes, and more. Up for a challenge? Devour the famous 5 lb Hubcap burger, a large order of fries, and a drink in 45 mins, and earn bragging rights.
Where to Stay in Fort Smith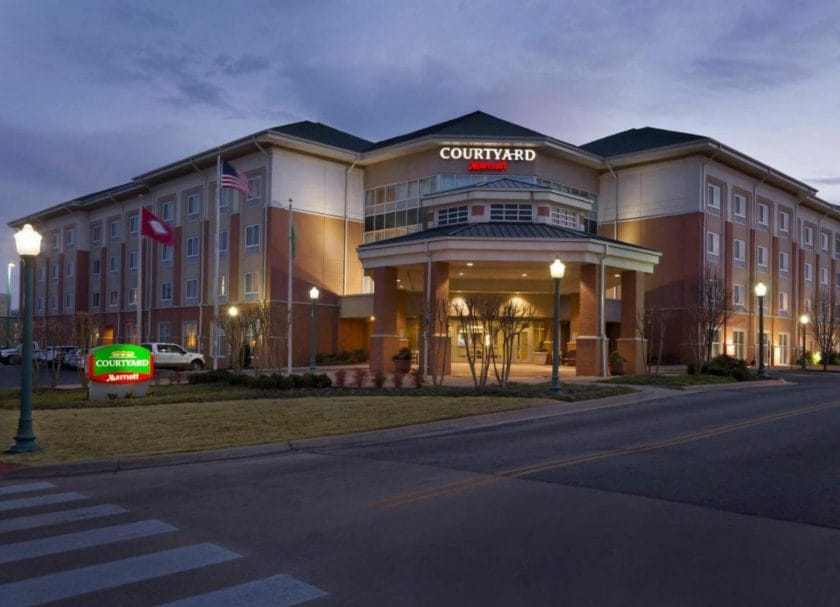 After a day full of adventure and a delicious meal from the above-mentioned restaurants, you're going to need a place to rest and unwind. Because there are so many things to do in Fort Smith Arkansas, there is no shortage of lodging options.
Vacation Rental
Conveniently located 3 miles from downtown Fort Smith, this 3-bedroom home sleeps up to 5 people and is perfect for a small group or family. The home features an entertaining game room, pool table, and an outdoor in-ground swimming pool with a diving board. Careful though, after checking in here, you may not want to leave!
Enjoy pristine views as you soak in the hot tub at this River Chase Villa. Located off the intersection of I-40 and I-49, this home is about 14 miles from the Lake Fort Smith State Park. While this home only sleeps 4, it has 3 adjacent cabins for rent to accommodate larger groups.
Hotel
Only 5 miles from the Fort Smith Trolley Museum, the Courtyard by Mariott is conveniently located and will have everything you need for a comfortable and restful stay. Enjoy the indoor pool and swim year-round, despite the weather. There is an on-site restaurant, fitness center, and fireside lounge area.
Another conveniently located accommodation, the Holiday Inn Express in Fort Smith, is only about 1 mile from the airport. This hotel also has a nice indoor pool and features family rooms and daily continental breakfast—a great option for families.
Campground
This Campspot option is a longer drive, about 34 miles from Fort Smith, but is perfect if you're planning a vacation with kids. The resort is located on Lake Eufala in Oklahoma. Meet Yogi Bear and Boo-Boo and enjoy tons of kid-friendly activities.
The park features a lake jumping pillow, paddle boats, mini-golf, an outdoor theater, swimming beaches, playgrounds, and more. Fort Smith, Arkansas, is an easy day trip from this awesome camp resort.
More Info Check Out:
11 Things To Do At Devils Den State Park
16 Spectacular Things To Do In Hot Springs, Arkansas
10 Helpful Tips For Making Friends While Living Fulltime In An RV
37 Stops For The Best Cross Country Road Trip [Map Included]
The 18 Best Things To Do In San Antonio With Kids
15 Fun Things To Do In Oklahoma City With Kids
Pin This Post: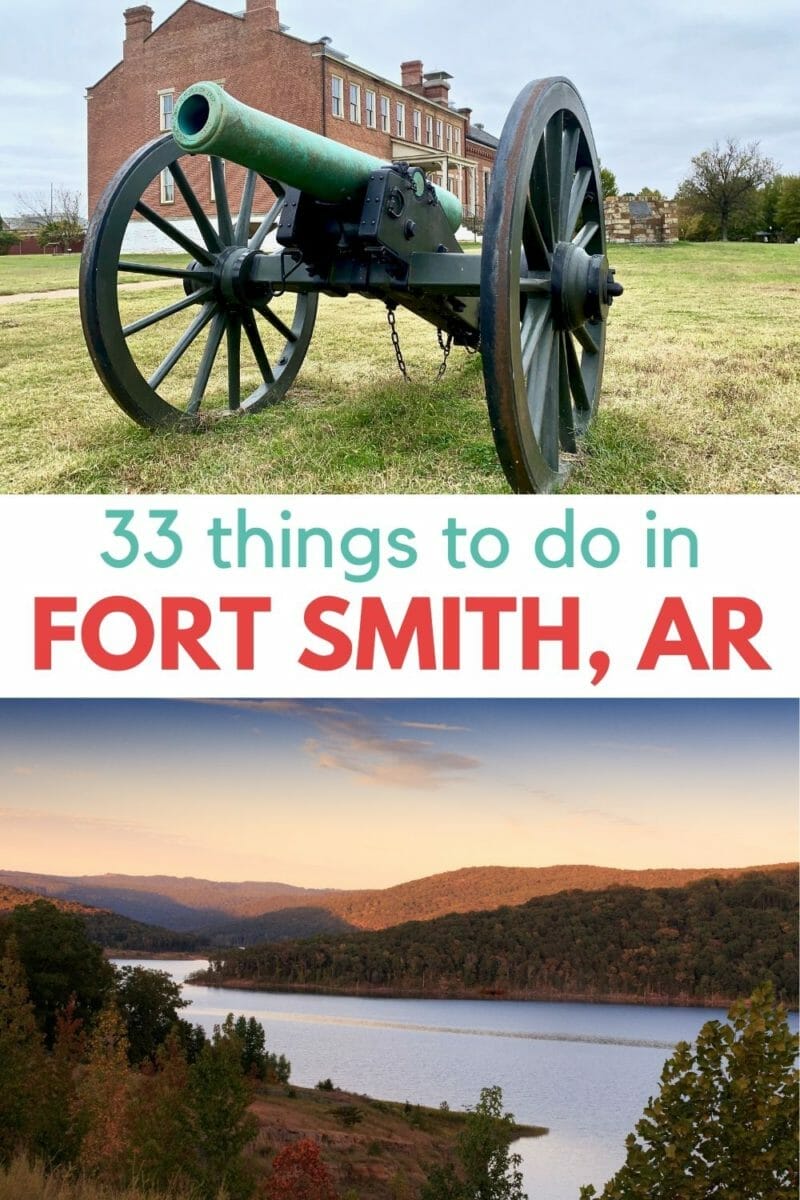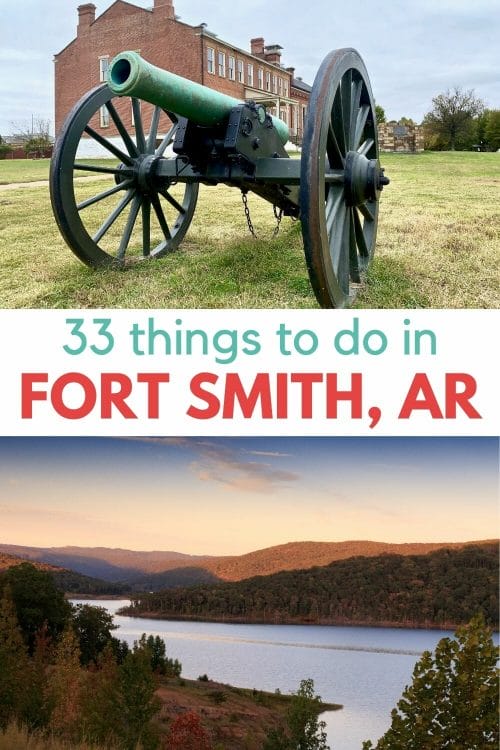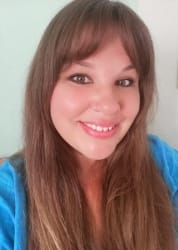 Latest posts by Jenn Vergara
(see all)
DISCLOSURE: This post may contain affiliate links, meaning I get a commission if you decide to make a purchase through my links, at no cost to you. Please read my disclosure for more info.