There's a lot to love about this small and picturesque seafaring city. As a charming and bustling waterfront town, you'll find plenty of fun and memorable things to do in Mystic CT. If you haven't had the pleasure of visiting, prepare to be delighted and ready to return.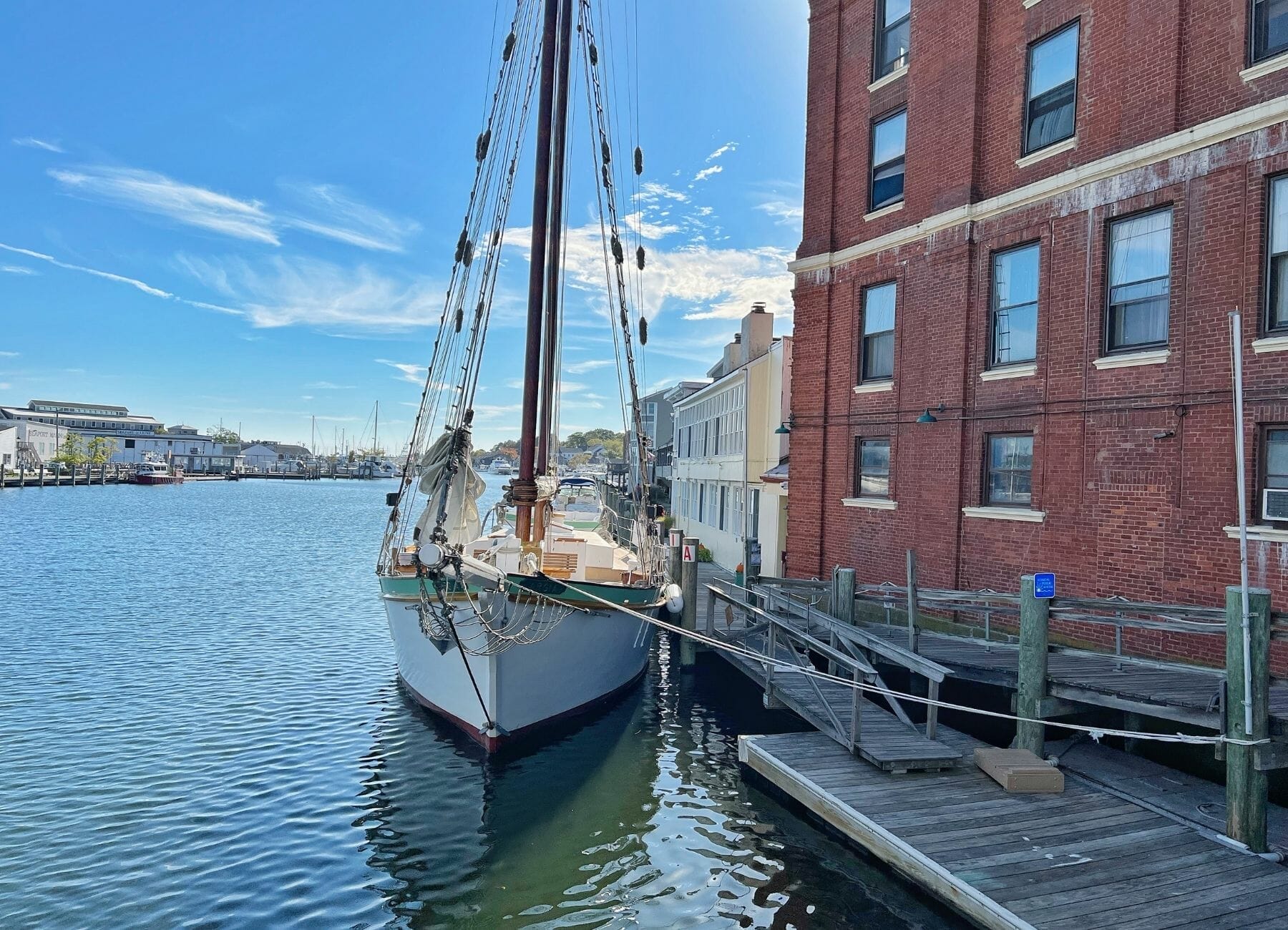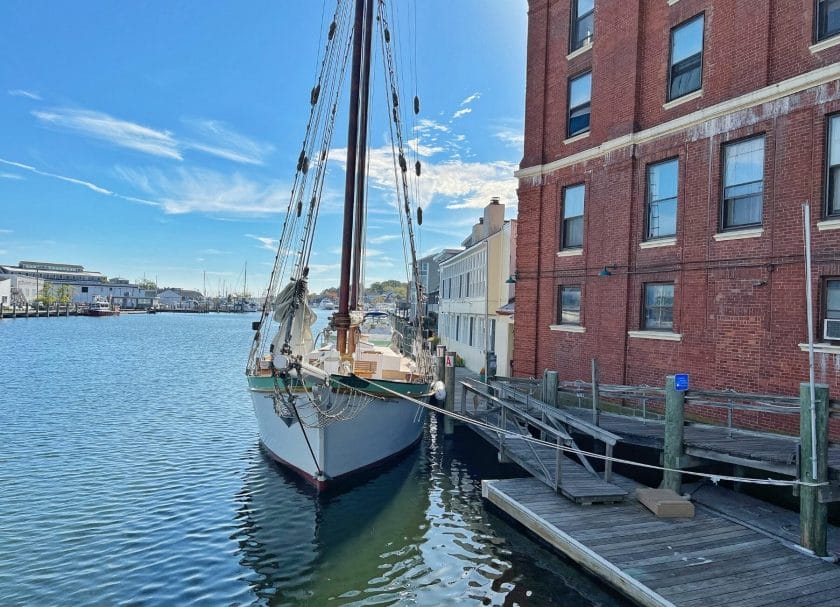 So what makes this quaint little town so special, and why should you visit?
The enchanting coastal vibe of Mystic is warm and welcoming, and the seafaring atmosphere is intoxicating. Mystic is home to the largest maritime museum in the United States. You can also visit New England's only Beluga Whales at the Mystic Aquarium. If you are planning an east coast road trip be sure to make a stop in Mystic!
The inviting waterfront town is less than 3 hours drive from Boston or New York City, perfect for weekend getaways, family vacations in New England and New England road trips. There is an abundance of shops, restaurants, museums, and nautical attractions in Mystic.
Below I'm outlining 21 of the best things to do in Mystic Ct.
21 Best Things To Do In Mystic Ct
Go Back in Time at Olde Mistick Village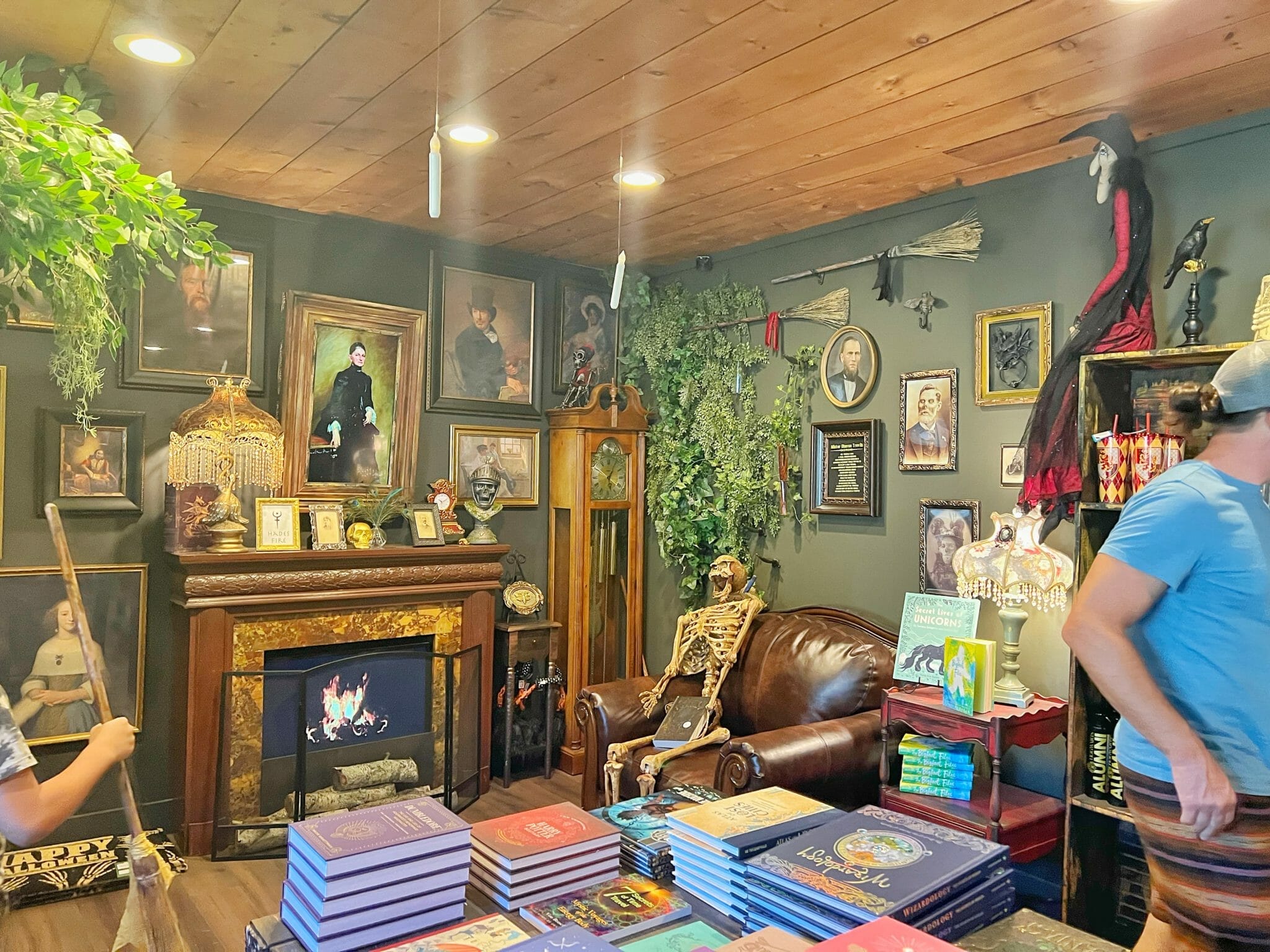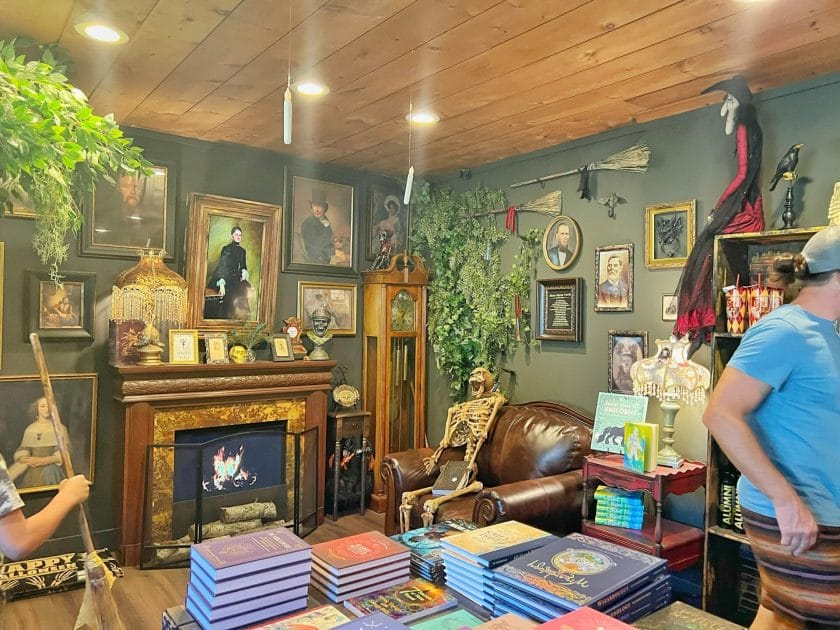 When in Mystic, one must visit and shop at Olde Mistick Village. This 1700s-style Colonial village was designed and built by the Olson family in the 70s. It is complete with a meeting house, a town green, a duck pond, and a gazebo.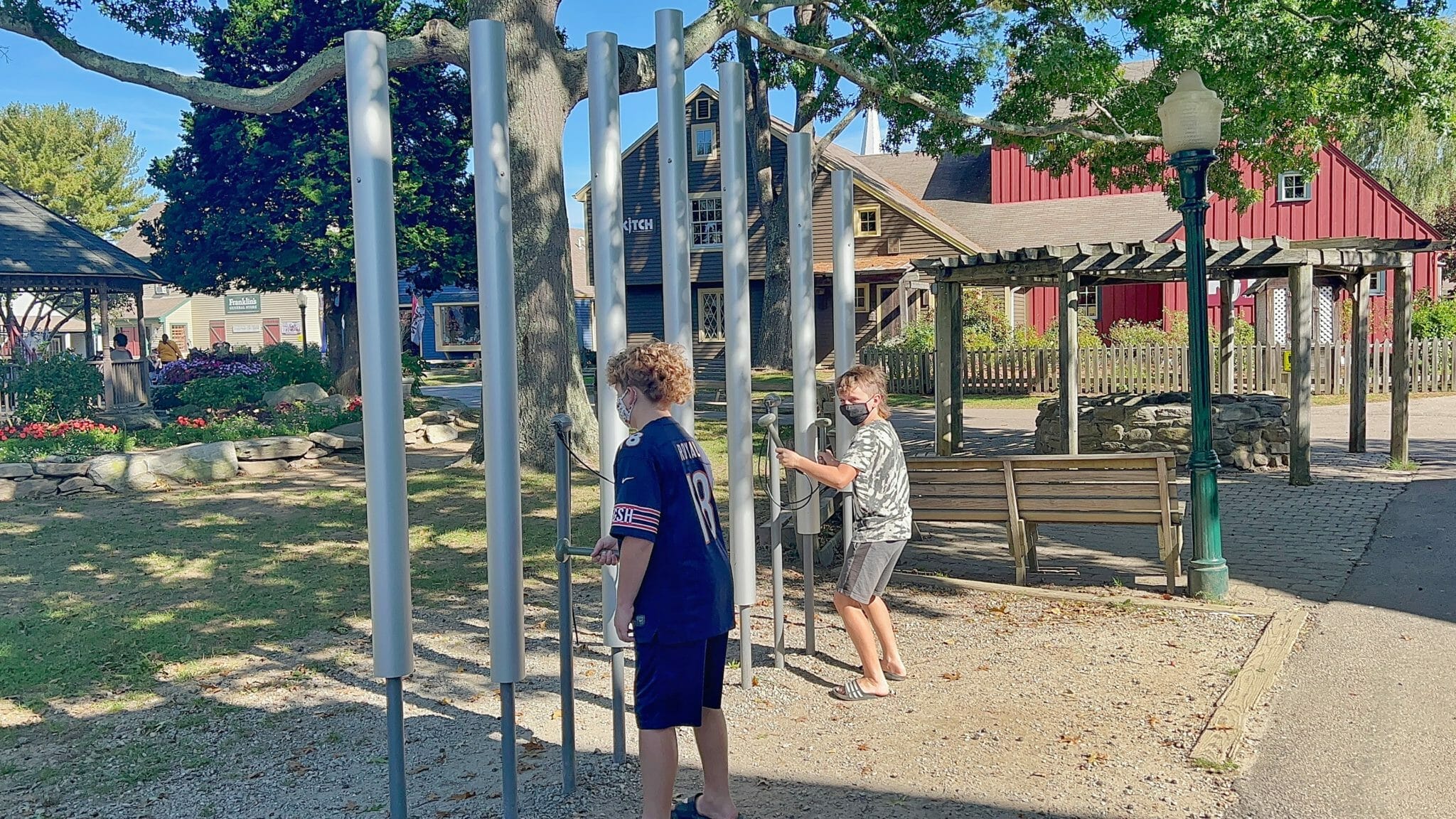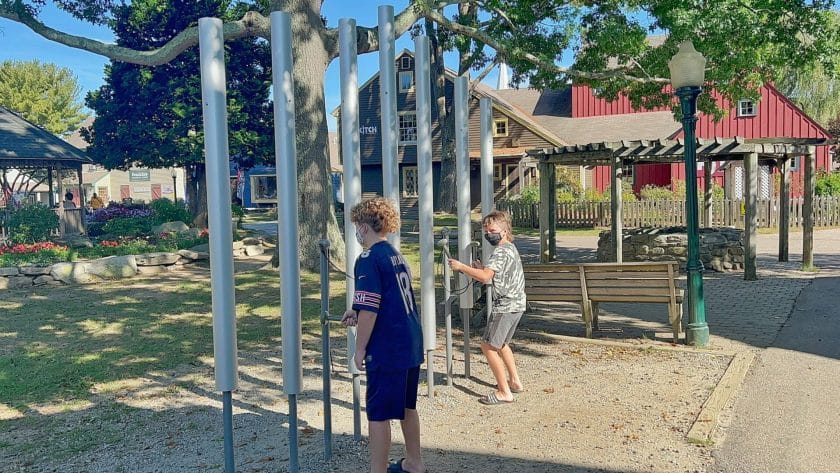 Today it accommodates local artisan shops, vendors, and restaurants and embodies a true community atmosphere. Olde Mistick Village delivers a truly unique shopping experience attracting locals and visitors worldwide.
Learn About America's Seafaring Past
A visit to Mystic, Connecticut, is incomplete without experiencing the Mystic Seaport Museum.
This is the nation's largest maritime museum and is absolutely worth exploring. The museum consists of a large collection of over 500 sailing ships and boats, along with a complete, full-size replica of a 19th-century seafaring village.
The museum embodies 19 acres atop the Mystic River and provides a unique and interactive journey through time. When visiting, you can stroll through the recreated historic village to gain firsthand knowledge of what life was like for those living off the sea. You'll encounter storytellers, musicians, craftspeople, and staff historians to set the scene and give perspective.
The Mystic Seaport Museum is also home to the last wooden whaleship, the Charles W. Morgan. After an 80-year whaling career, the Charles W. Morgan has been retired and now serves as a flagship exhibit. You can walk the decks of the oldest commercial ship, which survived Arctic ice encounters, hostile natives, and even the 1938 Hurricane.
Ticket prices for the Mystic Seaport Museum range from $16 – $19 per person; children 3 years and under are free.
See Beluga Whales at the Mystic Aquarium
If you're an animal advocate or are traveling with children, a day at the Mystic Aquarium will be a highlight. The aquarium contains the largest outdoor beluga pod in the United States and is home to New England's only Beluga Whales. Additionally, the Mystic Aquarium is the only location in the U.S. to care for the Stellar species of sea lions.
You can safely interact with sharks at the Sharks Touch Habitat or go on a virtual reality adventure at The Undersea Explorer VR. Other cool experiences at the Mystic Aquarium include animatronic dinosaurs, 4WD theaters, a live marine theater featuring California sea lions, and movie rentals.
General admission ticket prices vary daily. Tickets should be planned and purchased in advance. Private VIP tours are available as well in groups of 5 or less, for an additional cost.
Get Cider and Donuts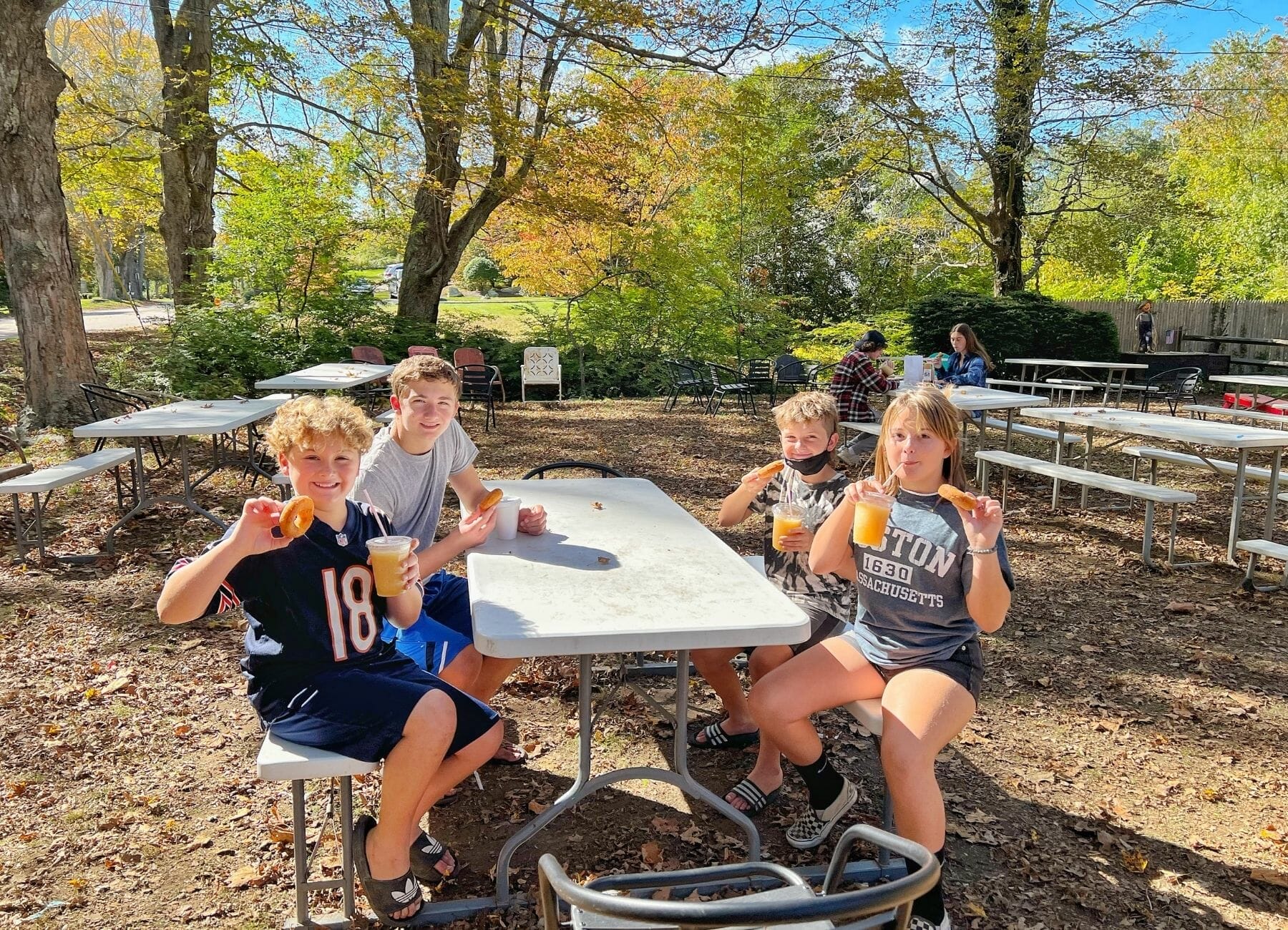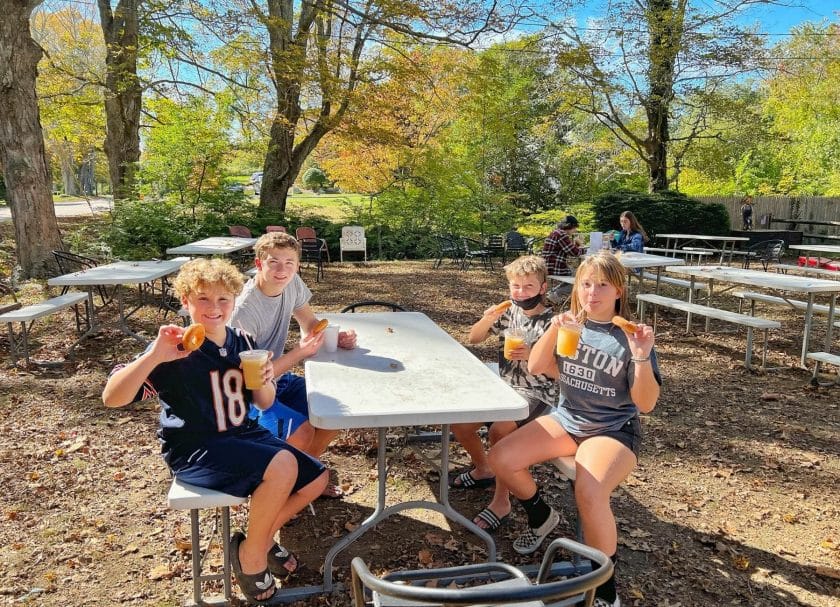 Check out the last steam-powered cider mill in the United States when in Mystic. B.F. Clyde's Cider Mill has been family-owned and operated since 1881, and needless to say, they know what they're doing.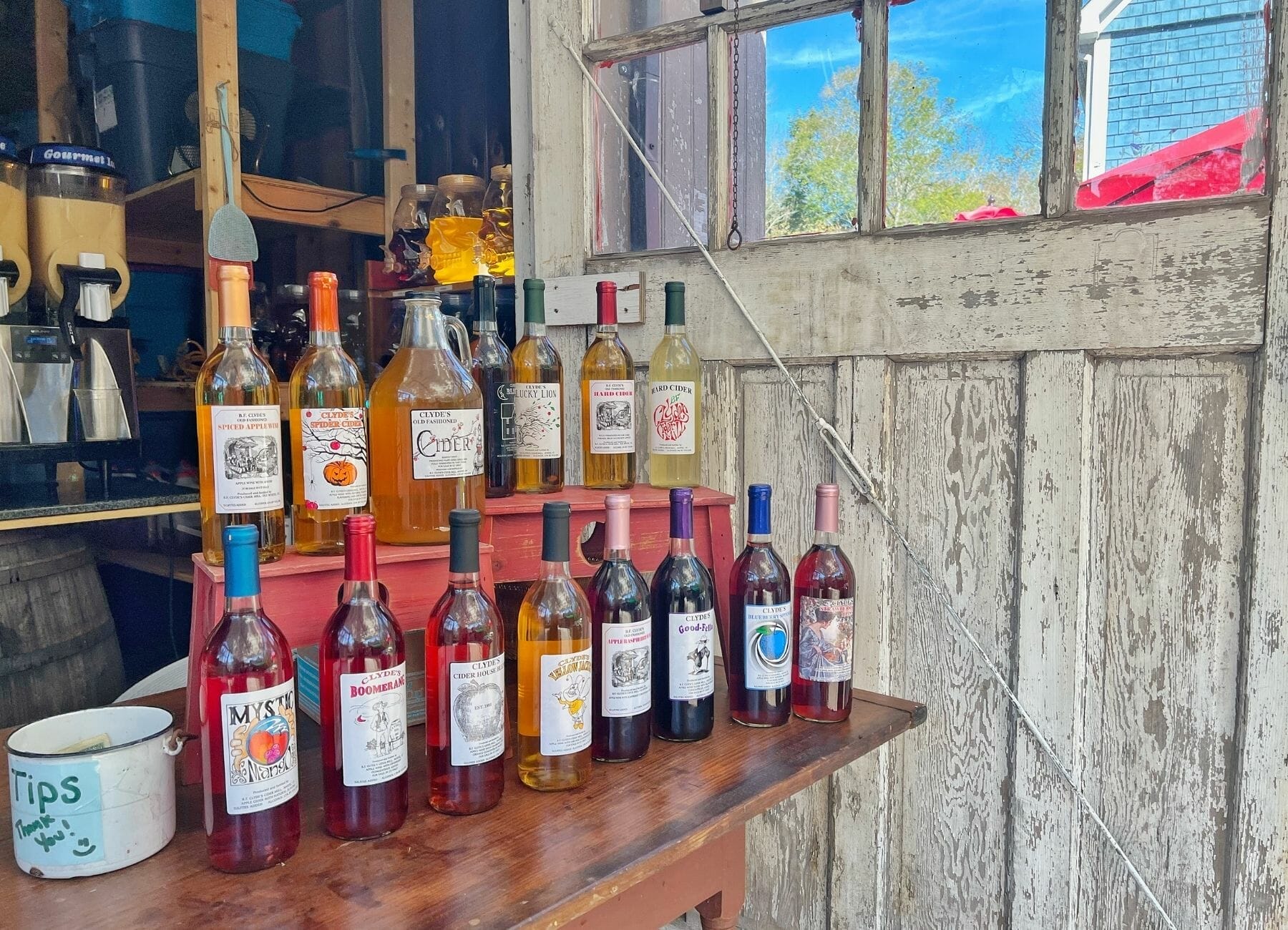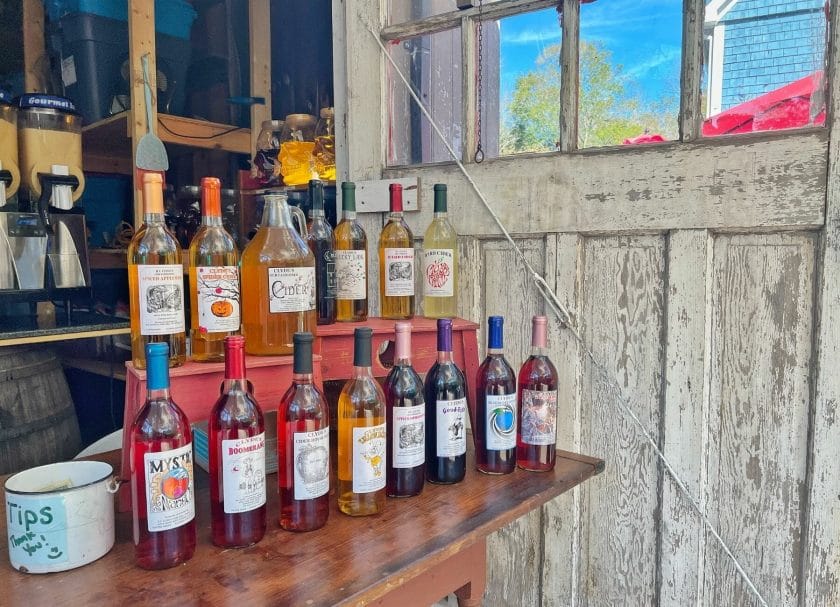 You can indulge in delicious cider donuts, sweet and hard cider, wine, but only when in season. B.F. Clyde's is open only in the fall, 7 days a week, September- December.
Explore Downtown Mystic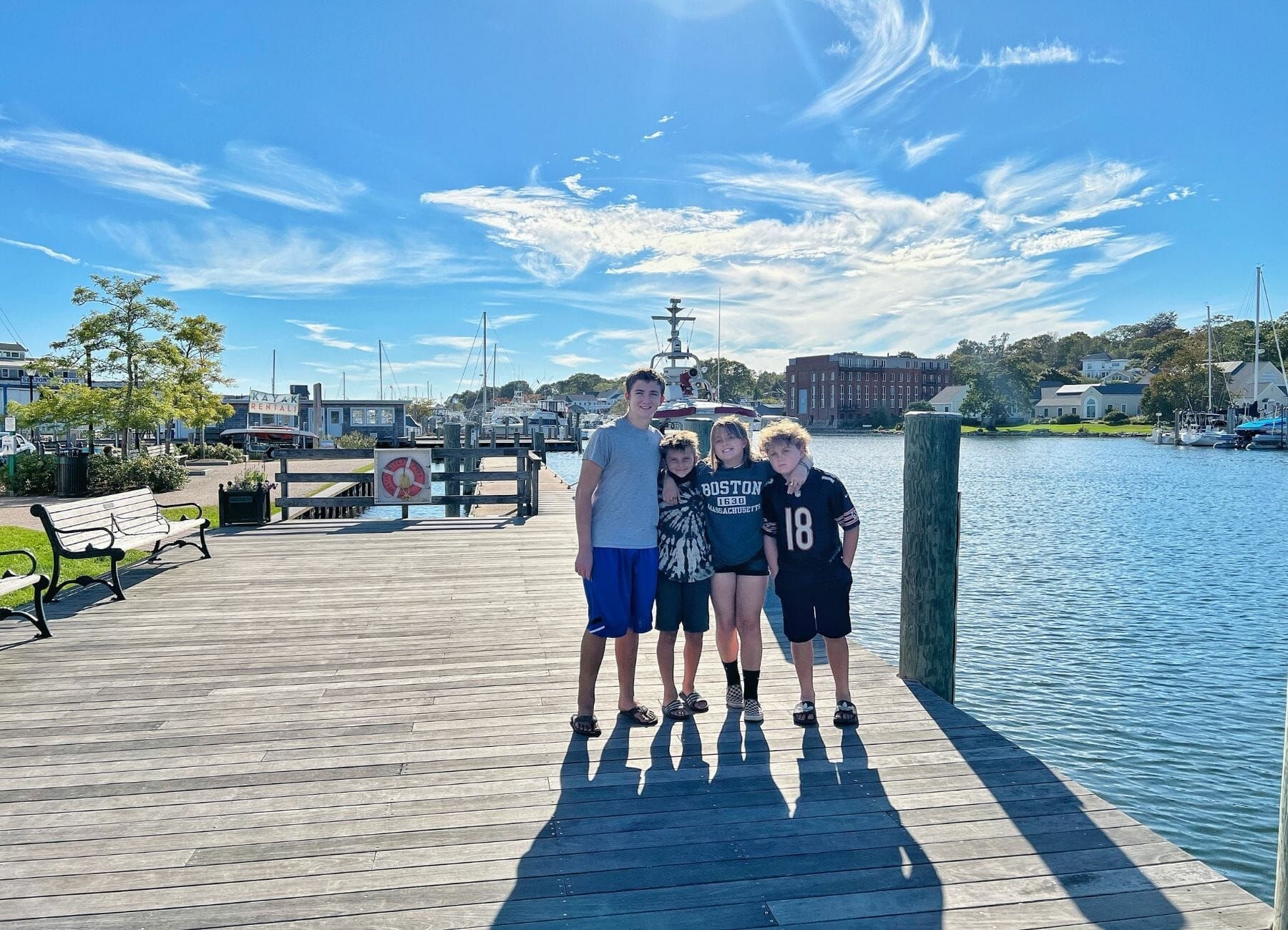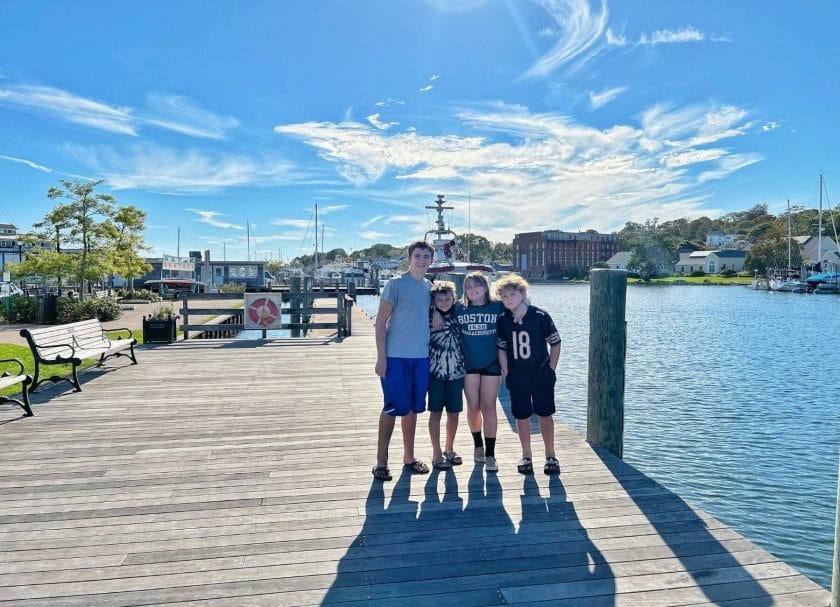 Everything you need is within walking distance in downtown Mystic. Spend the day wandering through amazing shops, scrumptious restaurants, live music, galleries, bars, and more.
Wear your walking shoes and bring your appetite as you sift through a diverse culinary venue of award-winning restaurants, delicious bakeries, and lively bars. Check out Mystic River Chocolate Cafe for a bean-to-bar experience, or treat yourself to French baked goods at Sift Bake Shop.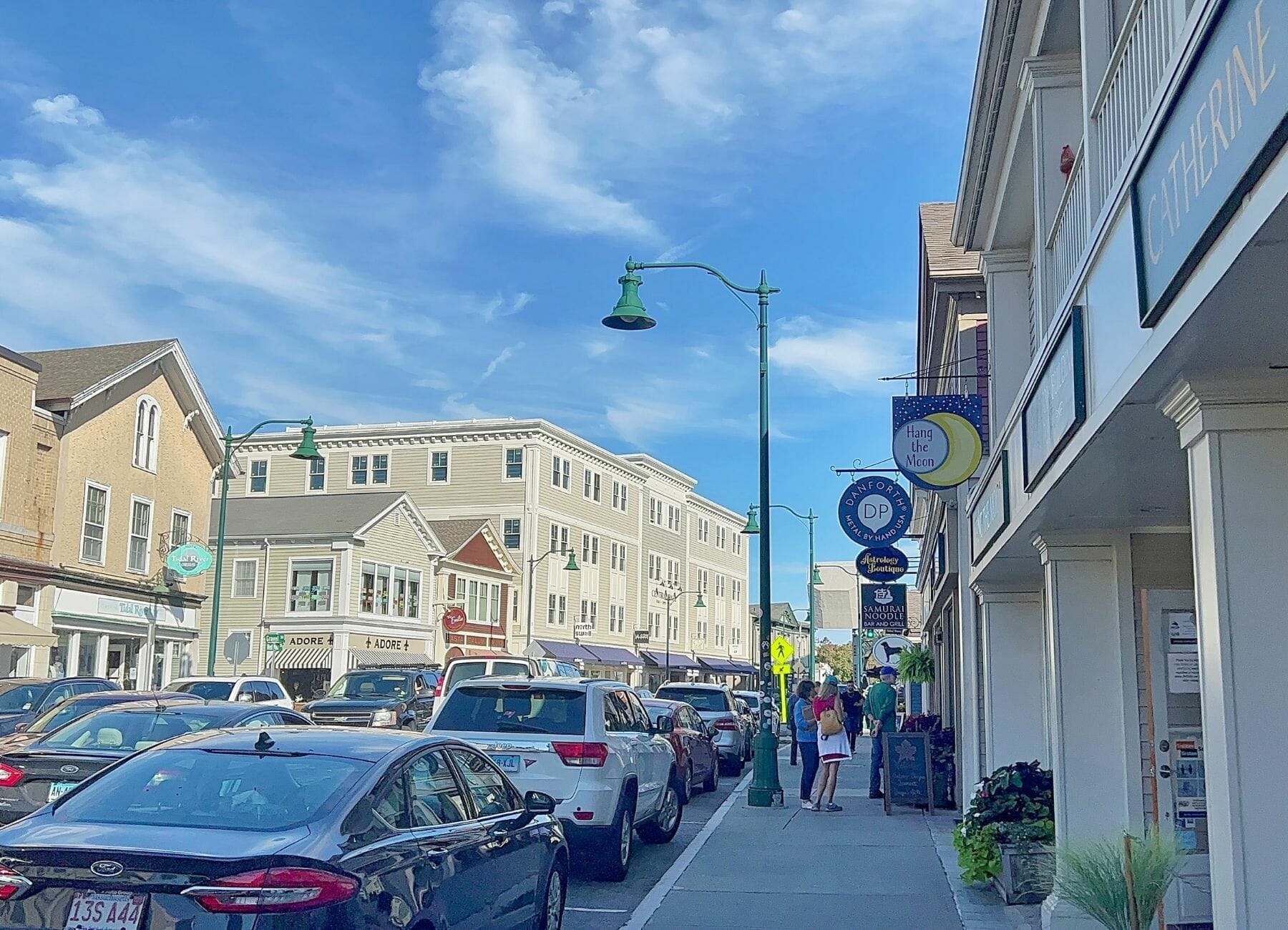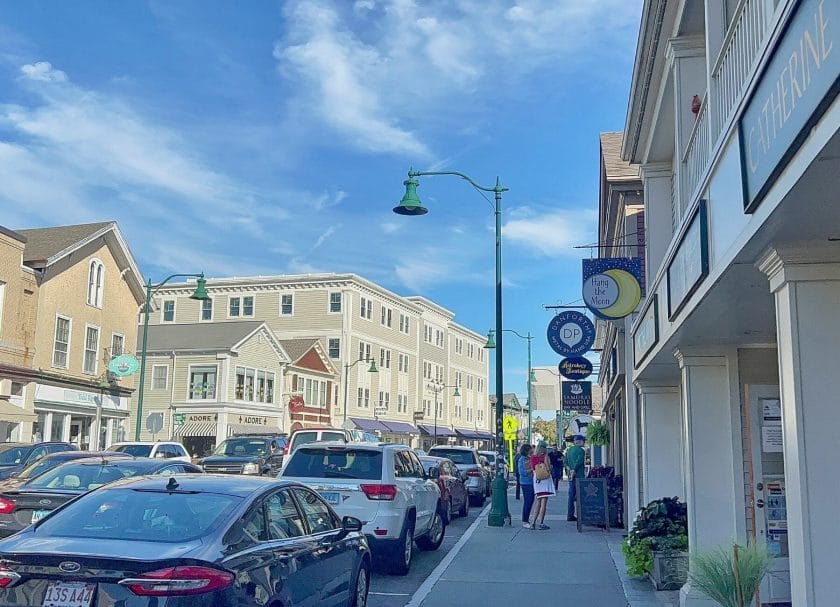 Downtown Mystic has you covered if you're looking to shop 'til you drop. With over 80 independently-owned shops, you'll find a little bit of everything.
For a unique souvenir symbolic of Mystic, stop by Mystic Knotwork, the very first knot–shop in the U.S. You can find beautiful jewelry, home decor items, wedding pieces, and even gifts for your fur baby.
Did you know Mystic is also one of the top US towns to visit around Christmas time?!
Watch the Mystic River Bascule Bridge Raise
Built-in 1922, this famous drawbridge is still hard at work in Mystic. The Mystic River Bascule Bridge opens about 2200 times per year, 5 minutes at a time. From May through October, the drawbridge raises on demand and hourly.
If you're traveling with little ones, this is a fun and a free sight to see and can be an educational opportunity. The draw bridge is located downtown and connects the Groton and Stonington sides of Mystic.
See The Eastern Connecticut Symphony Orchestra
Plan a night out and enjoy fabulous music by the Eastern Connecticut Symphony Orchestra. The Garde Arts Center is the main box office for the Orchestra and is only about a 12-minute commute from Mystic. However, the Orchestra occasionally performs in Mystic for concerts, galas, and other events.
Be sure to check their website for upcoming events and ticket information.
Visit the Denison Pequotsepos Nature Center
If nature is where your heart is, you'll want to plan some time at the Denison Pequotsepos Nature Center. Here you can enjoy up to 10 miles of walking trails, bird watching, plant identification, nature photography, and more. For a relaxing experience, explore the Meditation Walking Path.
The Nature Center is an advocate for conservation and education. Wild animals are nursed back to health and then released into nature when they are healthy. The nature center houses a few long-term residents that are unable to be released, such as different species of hawks and owls, that visitors can view.
For children, the Denison Pequotsepos Nature Center is a haven for learning. They offer numerous summer camps, homeschool classes, and before and after-school programs.
The natural history exhibits at Denison Pequotsepos Nature Center are open 7 days a week. Admission ranges from $5 – $8, and children under 3 years of age are free.
Schedule a Tour of the Denison Homestead
Learn the history behind the Denison Pequotsepos Nature Center. The Denison family's home (built in 1717 after the original burned down) and surrounding acres now serve as the Denison Homestead Museum. Each room of the historic home is staged to represent a different time period.
Additionally, the Denison Homestead features a colonial garden and a farmer's market, open every Sunday, June through October. Admission to the Denison Homestead is just $5, and children under 6, active-duty military and museum members enter for free. All tours must be scheduled in advance.
Grab a Beer at Barley Head Brewery
Grab a beer at this local nano-brewery in downtown Mystic. Beer brewed from local ingredients, the beer menu changes every week, giving you a variety of flavors to choose from. Children are permitted, along with outside food from any local restaurants in town. You can also enjoy local wine and cider at Barley Head Brewery.
Paddle Board on the Mystic River
If you're looking to stay active during your visit to Mystic, Connecticut, be sure to check out Adventure Mystic. You can rent paddleboards, kayaks, and even bicycles to enjoy the historic Mystic River. Private and group lessons for paddle boarding are also available and summer camps for kids.
Grab a "Slice of Heaven" at Mystic Pizza
Try the famous pizza that inspired the 1988 film "Mystic Pizza" starring Julia Roberts. The Zelepos family's secret recipe has been wooing pizza-lovers from near and far for decades. The high demand resulted in the family opening a Mystic PIzza II in North Stonington and the development of a frozen pizza line available nationwide.
Admire Local Art
The Mystic Museum of Art is a wonderful place to browse and appreciate local pieces. The museum offers classes and outreach programs for adults and children. There are four art galleries to peruse, along with classrooms, a reference library, and studio space.
Admission to the Mystic Museum of Art is free.
Check Out Nearby State Parks
If you want more time outdoors, visiting a nearby state park is always a great option. In neighboring Groton, CT, only 8 miles away, there are three different state parks to explore.
You can check out Bluff Point State Park to spot wildlife along Long Island Sound or utilize the hiking and biking trails throughout the park. For additional open space and trails, check out Haley Farm State Park.
Fort Griswold Battlefield State Park gives insight into the 1781 Massacre site, led by Benedict Arnold for the history buffs. There is a museum of the fort that you can tour, along with a historical monument and a water taxi that runs along the Thames River.
Enjoy a Sweet Treat at Mystic Drawbridge Ice Cream
Continuing the 100-year+ tradition of "ice cream excellence," Mystic Drawbridge Ice Cream offers hand-mixed frozen treats with the purest ingredients and minimal overrun. Coined the "best homemade ice cream in Mystic," you'll definitely want to give it a try when visiting.
Go on a Haunted Tour
For a spooky adventure in Mystic, try out Seaside Shadows. They offer lantern-lit creepy walking and boat tours throughout Mystic. Choose from the Downtown Mystic walking tour, the Mystic Graveyard walking tour, the virtual Salem Massachusetts tour, or the Ghost Boat tour.
You'll learn the legends of Mystic's past, along with paranormal encounters and more. You must be 13 years and older to participate. Tours last around 1 hour 45 minutes to 2 hours and range in price from $20-$40 per person. For more information and how to buy tickets, check out their website.
Drive Your Own Power Boat
At Mystic Boat Adventures, you are the captain of your own powerboat for an epic adventure on the Mystic River. This is one of the coolest ways to see historical landmarks, like the Seaport Museum and Mystic River Bascule Bridge. 1-hour and 3-hour tours are offered, and prices range from $100-$200 per person.
Take a River Cruise
For a truly authentic experience, set sail on a day cruise or sunset cruise aboard the last commercial sailing ship left in Mystic, CT. The Argia is an 81-foot vessel with seating for up to 49 people.
There are 4 daily cruises to choose from: morning, noon, afternoon, and sunset options. Children under 10 years are not permitted on the sunset cruise. Prices for cruises vary from $64 – $222 for 1-3 people.
See a Show at Mystic Dark Room
For a unique and intimate experience, check out a performance at this show-lounge-style theater. All guests receive front-row seating, leather couches, and private tables. Shows consist of a variety of adult-only cabaret-style productions, broadway-style shows, and family-friendly entertainment.
Check the website for upcoming shows, times, and ticket information.
Stay at The Famous Inn at Mystic
Stay at the dreamy Inn where Humphrey Bogart and Lauren Bacall spent their romantic 1945 honeymoon. The Inn at Mystic offers cottage-style guest rooms with water views, a delicious restaurant, a gorgeous mansion for private events, and full-service banquet operations. Encompassing over 15 acres, guests can enjoy the vast outdoor area by exploring the property's walking trails, kayaking, picnicking, or just enjoying the waterfront views.
Try Mystified Escape Rooms
Put your detective skills to the test at Mystified Escape Rooms. Try breaking loose from one of the themed escape room adventures, or go on a live-action scavenger hunt in downtown Mystic. This is perfect for the entire family, for date night, or for groups of friends.
You can explore the room and scavenger hunt options here. Escape rooms prices range from $27-$31 per person, and scavenger hunts vary from $20-$25 per person.
Where to Eat
The food scene in Mystic is impressive. With numerous award-winning establishments, bakeries, cafes, and more, it can be difficult to choose where to dine. Below are a few noteworthy eateries worth checking out.
S&P Oyster Restaurant and Bar
For fresh and delectable seafood, S&P Oyster Restaurant and Bar is where it's at. Delight your taste buds with succulent dishes like Grilled Mystic Oysters, Seafood Paella, or Sesame Encrusted Yellowfin Tuna.
You can also order a nice steak or burger, as the restaurant offers a full lunch and dinner menu. There are gluten-free and vegan menus available, as well.
Via Emilia Ristorante
If you're looking for a taste of Italy when in Mystic, be sure to dine at Via Emilia. Dining here is referred to as an "experience." Amazing Italian food, a wonderful wine selection, and equally important: exceptional service makes this cozy Italian trattoria a must-try.
Friar Tuck's Tavern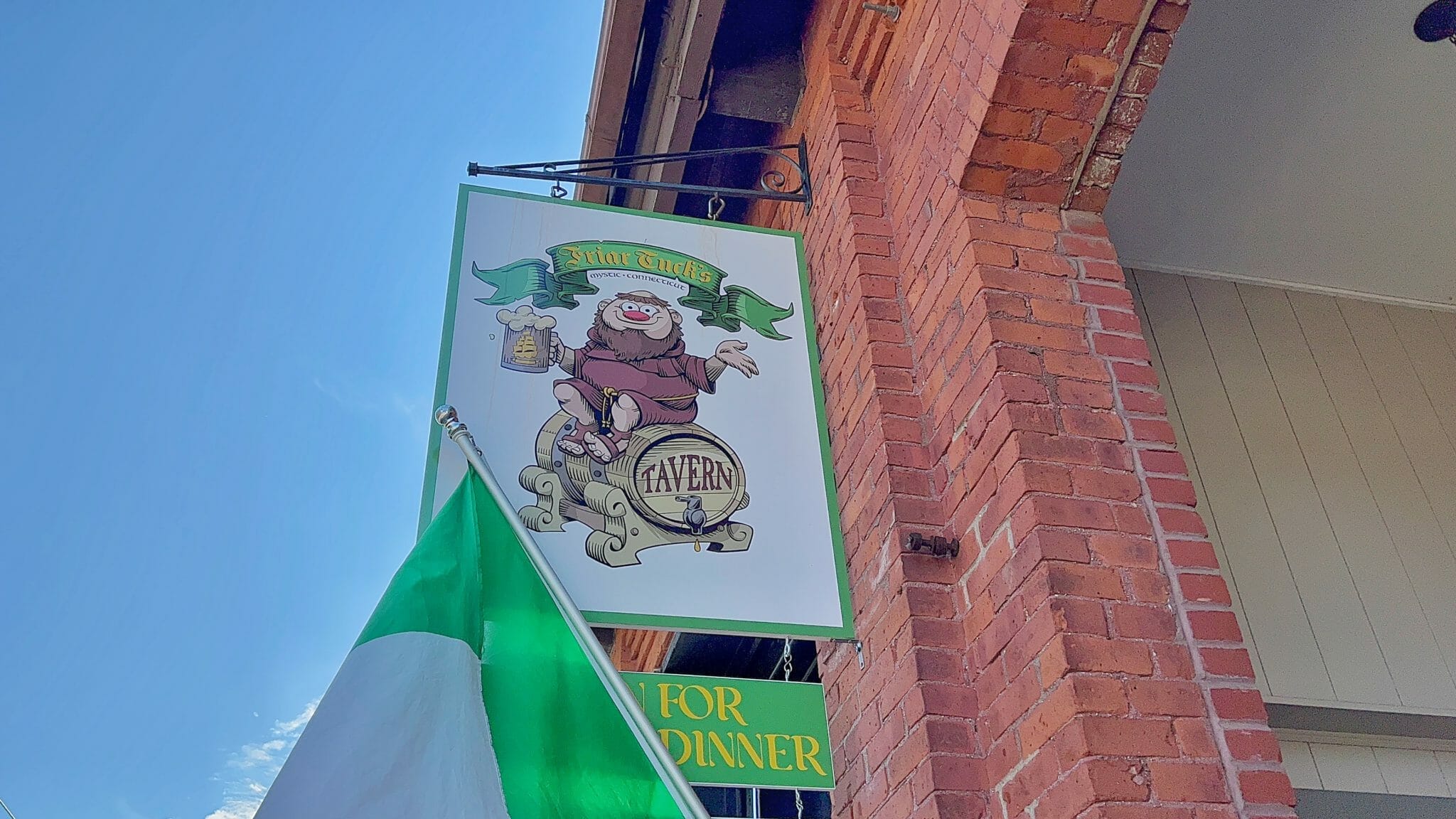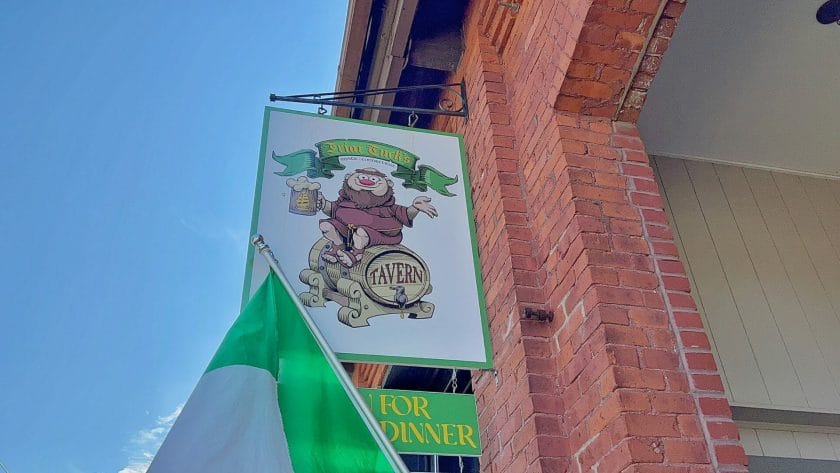 Friar Tuck's Tavern is the place to go for a lively and entertaining atmosphere, a great craft beer, and a delicious dinner. It's actually the only sports pub in Mystic.
The menu features Irish, English, and American dishes, with New England favorites mixed in. Enjoy awesome outdoor patio seating, live music Thursday – Sunday, and trivia every Monday evening.
Where to Stay
After a long day of exploring the seafaring town of Mystic, you'll need a comfortable place to relax and unwind. The charm of Mystic brings in tons of visitors each year, so, fortunately, there are plenty of accommodations to choose from. Here are a few noteworthy stays to consider.
Hotel
For an unmatched hotel experience unique to Mystic, here are a couple of options worth trying.
Whaler's Inn is located ½ a mile from the Seaport Museum. Each room is individually designed and features Tuft & Needle mattresses for maximum comfort. This hotel is within walking distance of shops and restaurants and is around the corner from the Mystic River Bascule Bridge.
Only an 8-minute walk from the beach, and 1 mile from the Mystic Seaport, the Taber Inn has everything you need for a comfortable and relaxing stay. Enjoy the indoor heated pool, on-site garden, or rent bicycles from the office to explore beautiful Mystic.
Vacation Rental
Prefer having the entire place to yourself? A VRBO home rental is a great alternative to a hotel stay. Here are a couple of options to explore.
This 1100 square foot apartment is fully furnished and comfortably sleeps six. Relax on the front porch and watch boats sail the Mystic River. You'll be within walking distance of the best restaurants, shops, and attractions.
The exceptional water views from this studio apartment are unmatched. Overlook the water and watch the sunset from the comfort of your bed. This cozy stay sleeps 4 people and has a private beach and yard with a fire pit and grill.
Campground
If you're visiting Mystic in your RV, you'll enjoy this convenient Campspot campground option.
Located just 3 miles outside of Mystic, this awesome Campspot stay offers plenty of green space, a heated swimming pool, and a ton of on-site activities and amenities. Campers can enjoy playgrounds, mini-golf, horseshoes, basketball, volleyball, and more.
More Info Check Out:
Things to Do in Boston with Kids
19 Best Things To Do In Newport RI
17 Fun Things To Do In Acadia National Park
Acadia National Park Itinerary [Plus Where To stay]
11 Things To Do In Bar Harbor Maine
Top 14 Maine National Parks and State Parks To Visit
11 East Coast National Parks You Want To Visit This Year
4 Best Amusement Parks in Massachusetts To Visit
Top 8 Best Amusement Parks In NJ
Pin This Post: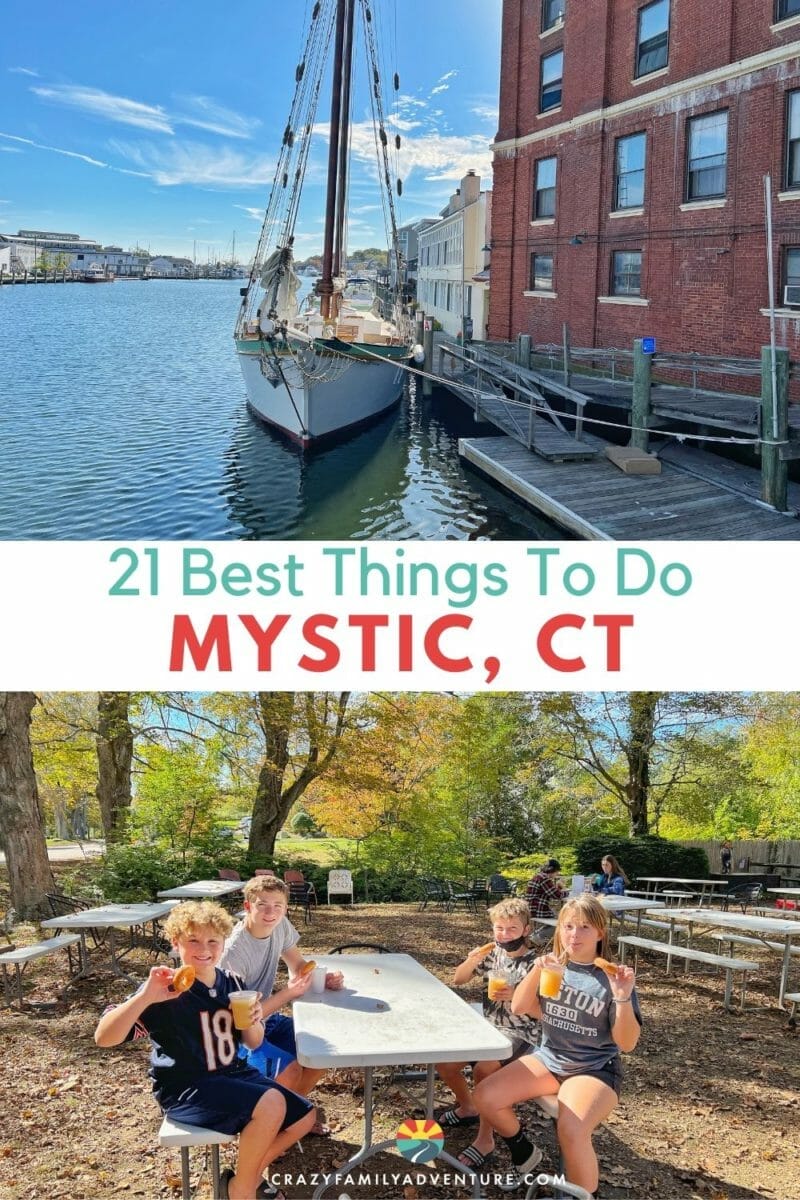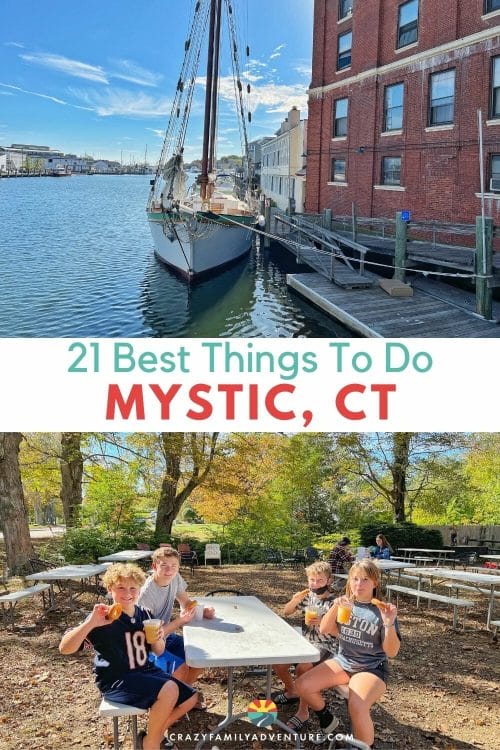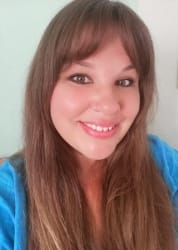 Latest posts by Jenn Vergara
(see all)
DISCLOSURE: This post may contain affiliate links, meaning I get a commission if you decide to make a purchase through my links, at no cost to you. Please read my disclosure for more info.