Are you looking to get out and enjoy the wild, rugged beauty of Maine's great outdoors? Visiting Maine National Parks is a great way to do so. While the picturesque state has only one congressionally designated national park, it has many state parks that you can check out.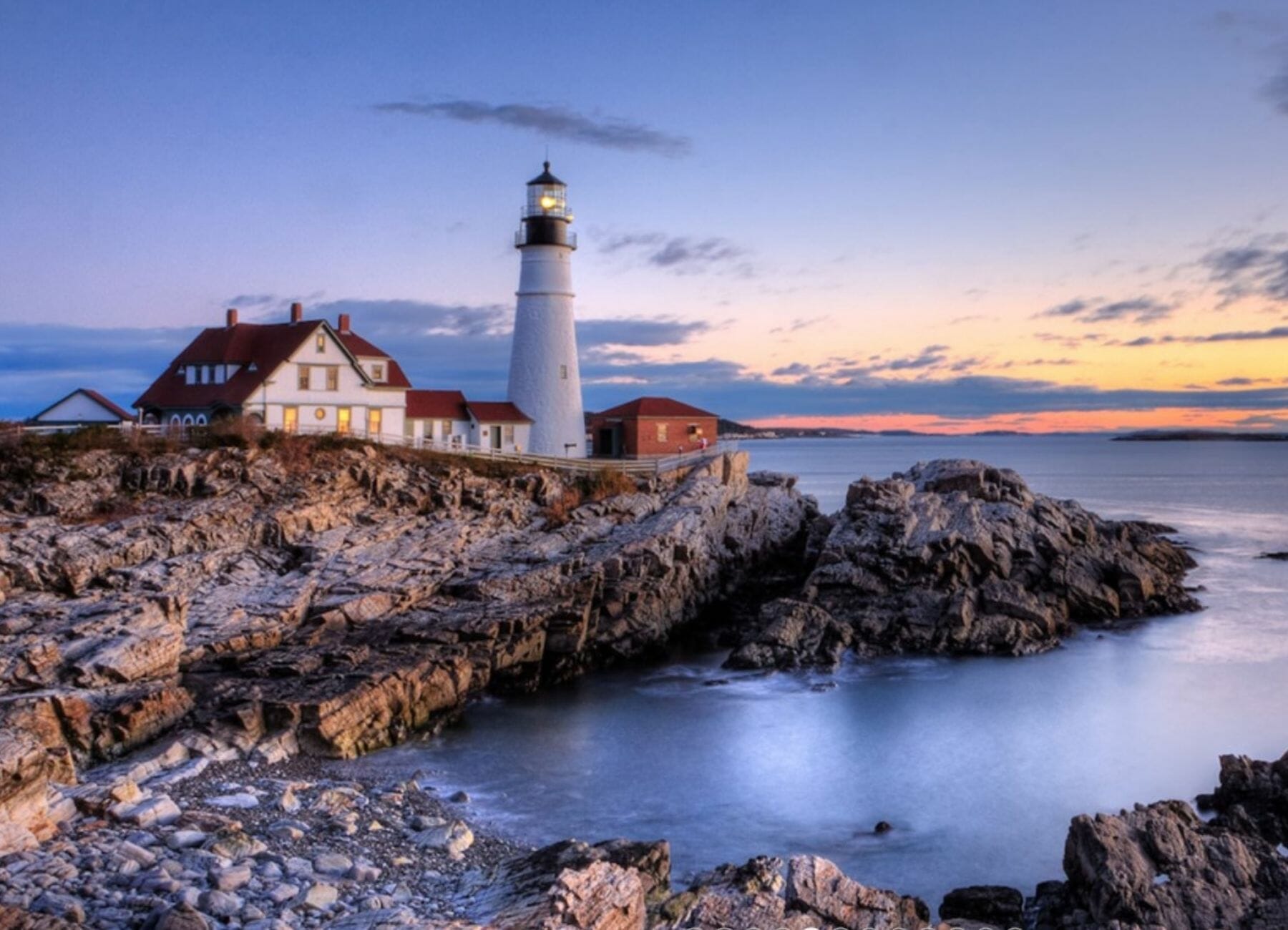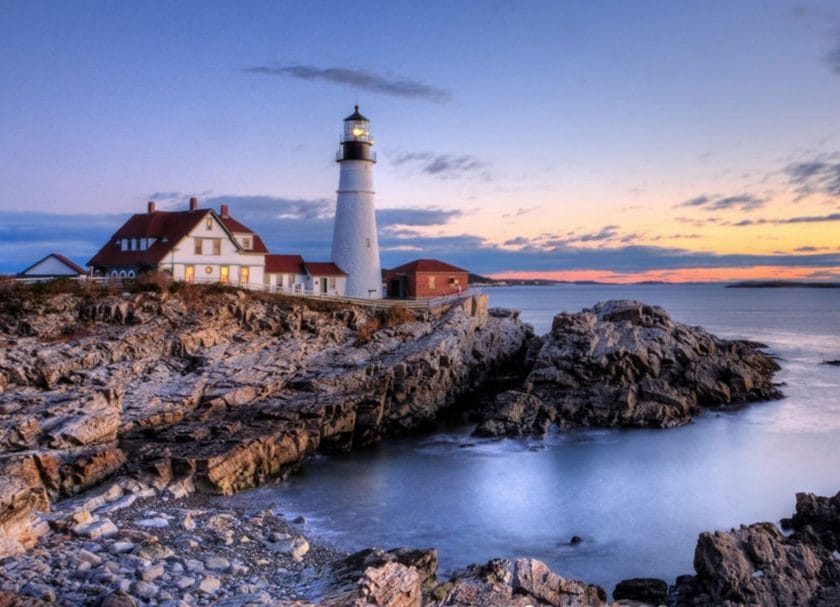 These parks have an abundance of natural attractions that you'll fall in love with! Our post will tell you about the top 14 Maine National Parks and why you must visit each of them. Let's get to it!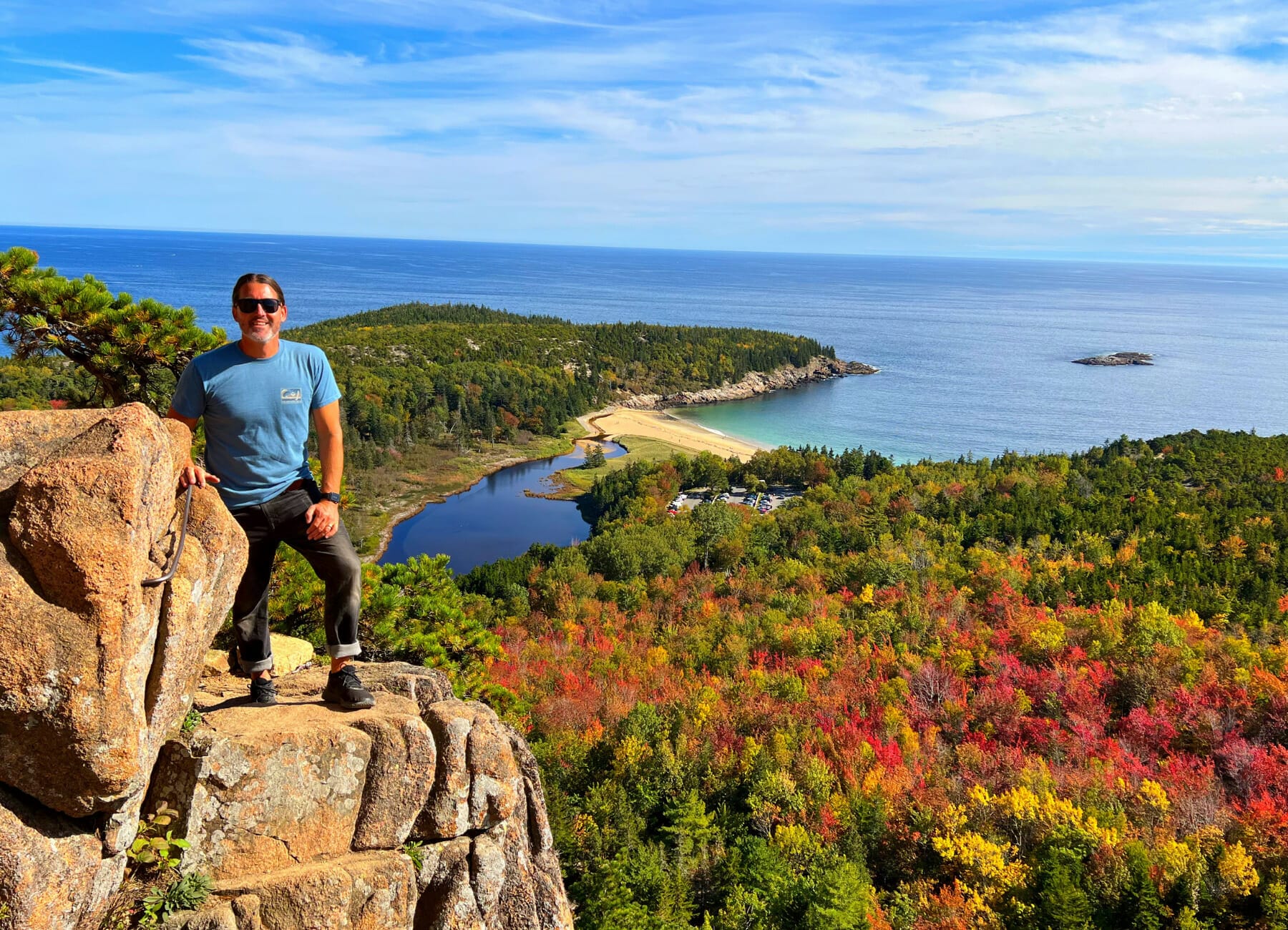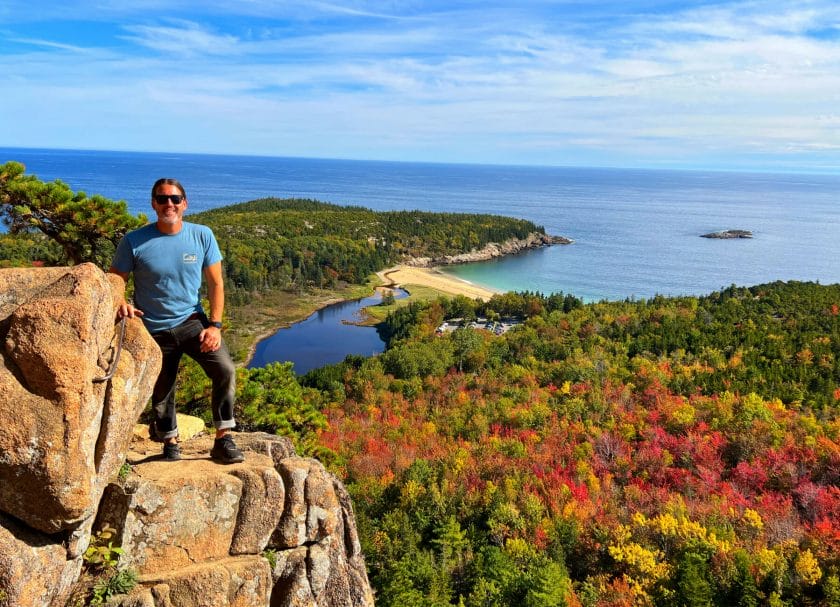 Often called the Crown Jewel of the North Atlantic Coast, Acadia National Park is home to seabirds, bears, moose, and so on. Covering an expanse of about 47,000 acres, Acadia National Park is dotted with shimmering lakes, woodlands, miles of hiking trails, historic motor roads, and carriage roads.
It's one of the most-visited national parks of the United States, with around 3.5 million visitors every year.
Unlike other national parks in the country, Acadia National Park is pet-friendly. You can take your dog along and enjoy the rich natural beauty of this heavenly place.
It also has many campgrounds allowing you to pitch a tent and relish a night under the stars.
If you're thinking of visiting Acadia National Park, know that this park is divided into many sections, so you should plan your trip accordingly. You can also follow our Acadia National Park itinerary to help you plan your trip!
Here are the major areas to know about:
Mount Desert Island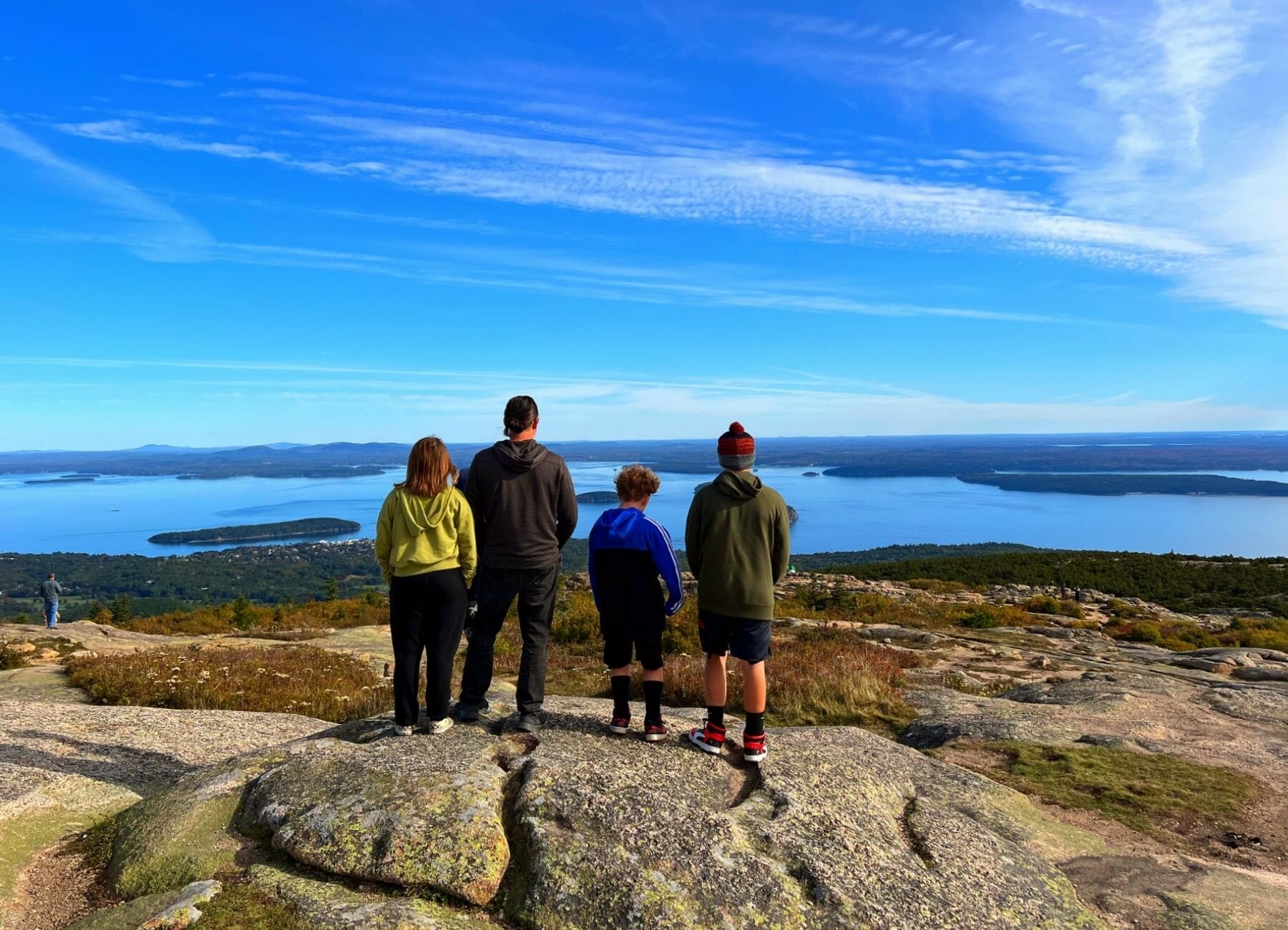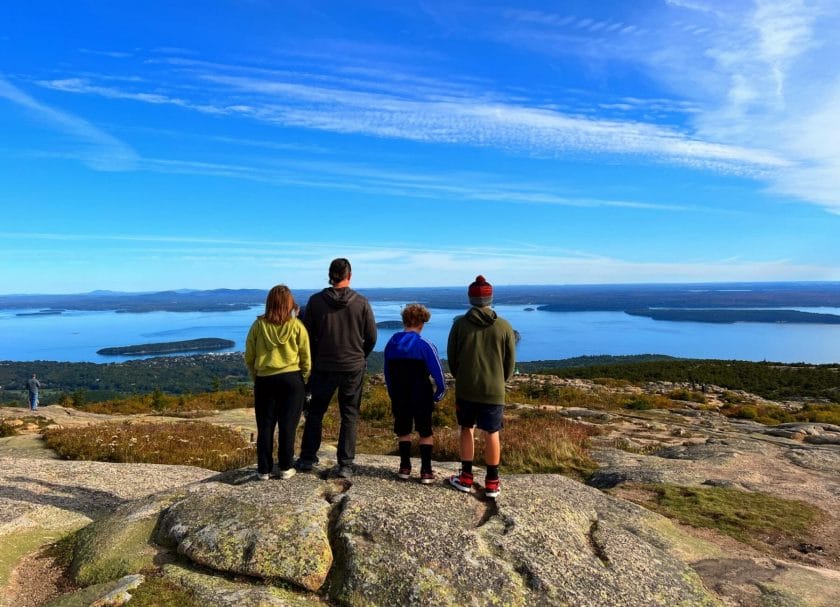 Acadia National Park's main area, Mount Desert Island, houses the Park Loop Road, Cadillac Mountain, Sand Beach, Echo Lake Beach, Bass Harbor Head Lighthouse, and other beautiful attractions. It also has many trails for you to follow, like the Precipices Trail, Ocean Path Trail, Wonderland Trail, and Jordan Pond Trail.
Don't miss the Cadillac Mountain drive which is one of the top National Park scenic drives in the US. Sunrise is a beautiful time to take this drive – be sure to purchase your timed entry ticket for the drive! You can then explore the rest of island over the course of a day and enjoy its pristine natural beauty.
If you're interested in spending the night, the National Park Service takes care of two campsites and five picnic areas in Mount Desert Island.
Schoodic Peninsula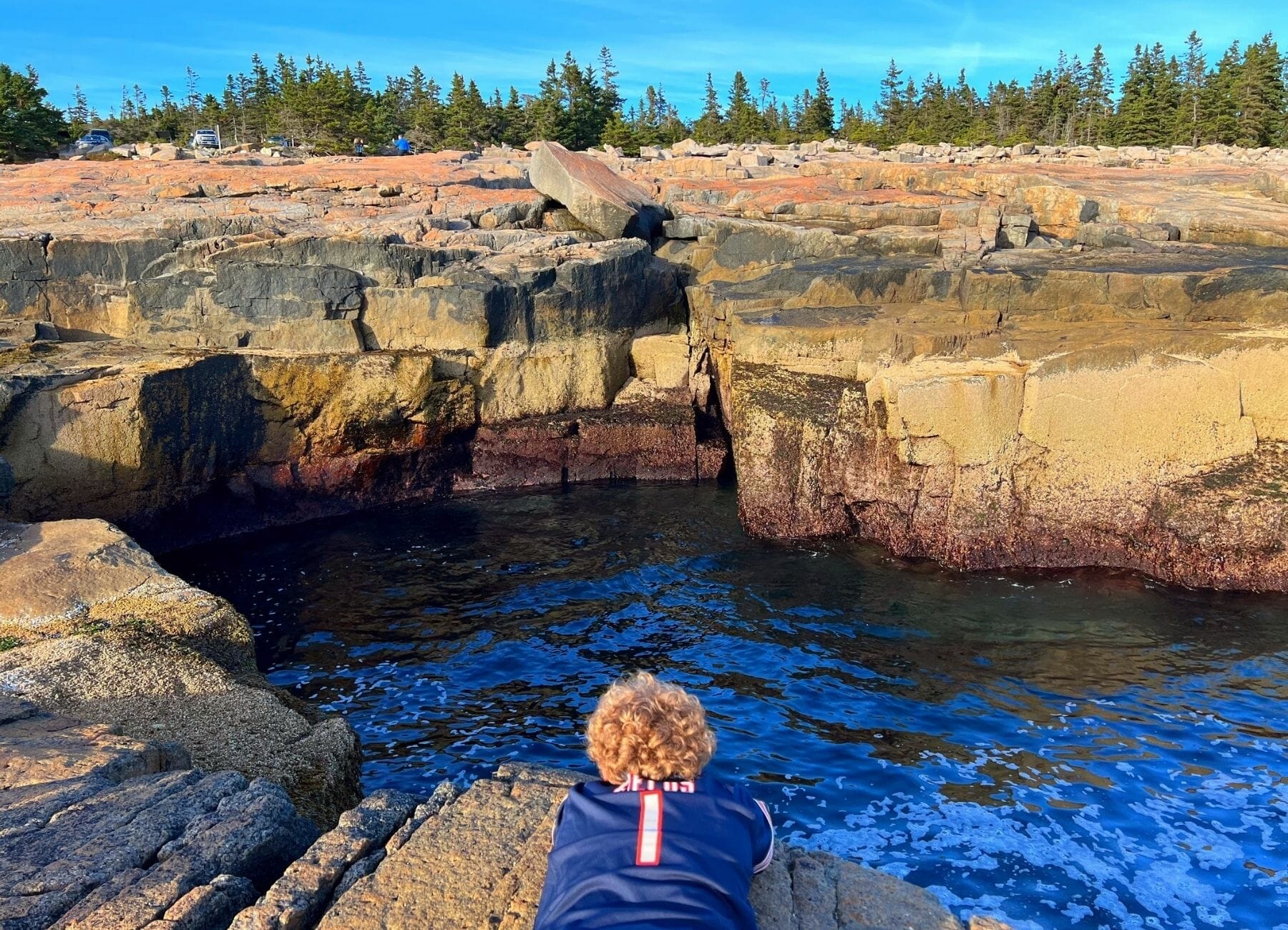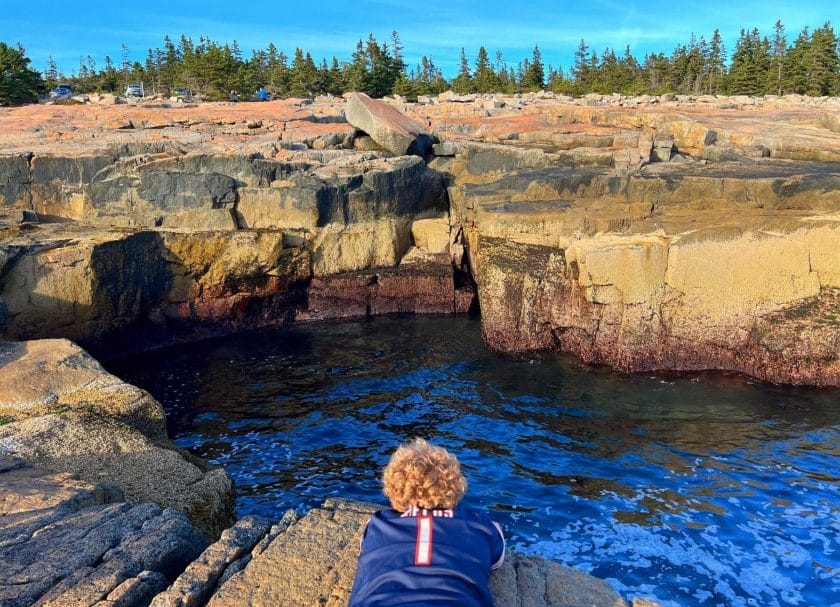 An hour's drive from Park Loop Road, Schoodic Peninsula is a secluded area that doesn't receive many visitors. If you're looking for some uninterrupted alone time or are looking to bond with your family, we suggest looking into the Schoodic Peninsula.
While you're here, make sure to visit the Schoodic Institute and museum to learn about the Acadian culture and the history of the French settlers who came to America between the 1600s and 1700s.
You can also go to the Ranger Station for expert recommendations about this area of the park. Other spots to visit include Schoodic Point, Tidal Falls, and Little Moose Island.
Isle au Haut
Isle au Haut is another remote and secluded section of Acadia National Park located about 15 miles southwest of Mount Desert Island. You can reach this island via the mailboat from Stonington and explore the rugged beauty of its cliffs, coves, and rocky beaches.
There are also miles of hiking trails, including the Duck Harbor Mountain Trail, Cliff Trail, Western Head Trail, and Goat Trail.
Note that about half of the island is private property, so avoid those areas and stick to the designated national parkland in its southern portion.
Bar Harbor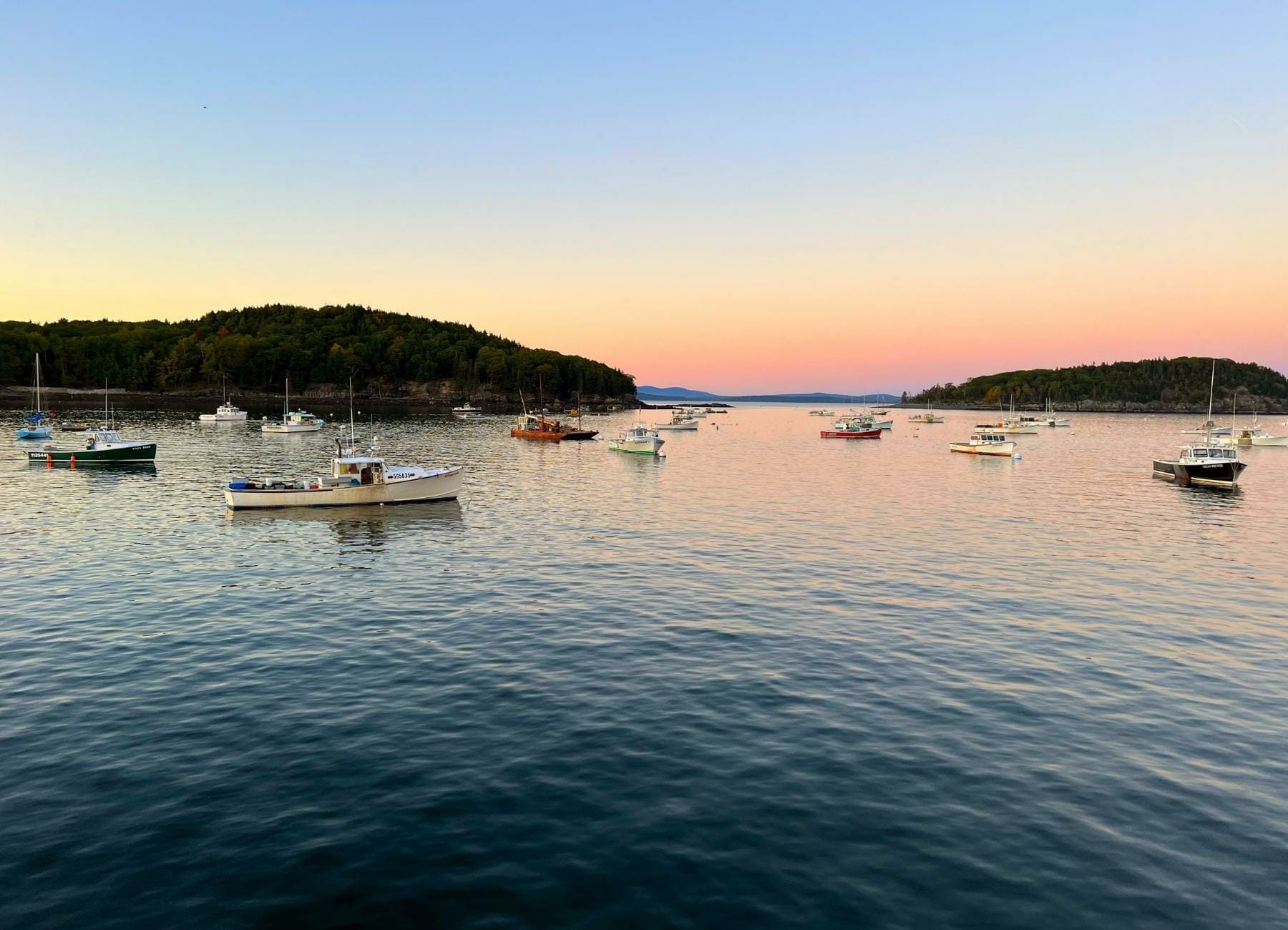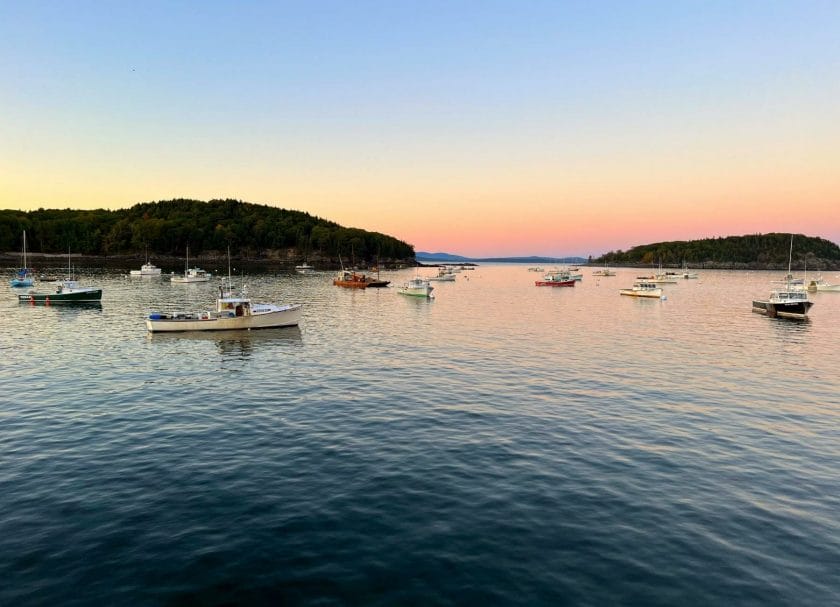 Bar Harbor is a bayside town where you can end your trip to Acadia National Park. Shop for cute souvenirs and get a good dinner at one of its many upscale restaurants.
You can also take a day trip and join the LuLu Lobster Boat Tour. The boat tour is a leisurely two-hour ride that will tell you all about lobster fishing in Maine.
Check out these awesome Glamping Spots in Maine!
Baxter State Park
If you've been raring to visit beautiful Baxter State Park, let us inform you that this is also where Mount Katahdin, Maine's tallest and most iconic mountain, is located. This mountain is famous for being the last destination of the Appalachian National Scenic Trail.
If you love long trails and visit this state park, you can expect an exciting backpacking journey.
There are also shorter hiking trails all over the park that can be easy or extremely challenging. If you're in luck, you may also catch sight of some wildlife while you're here. The wooded areas of this park are home to animals like moose, bears, and deer.
Katahdin Woods and Waters National Monument
The eastern part of Baxter State Park houses the famous Katahdin Woods and Waters National Monument. This monument spans 87,563 acres and consists of rugged mountains and dense woodland where you can hike, camp, and observe wildlife up close.
Katahdin Woods and Waters National Monument is also home to a portion of the East Branch Penobscot River. Here, you can enjoy fun activities like boating, canoeing, kayaking, whitewater rafting, fishing, and so on.
Camden Hills State Park
The 5,710-acre Camden Hills State Park is known for its 30 miles of hiking trails, campgrounds, and picnic spots. One of the most popular things people do here is climb to the top of the 800-foot-high Mount Battie, where you can take in breathtaking views of Camden Harbor, Penobscot Bay, and the surrounding islands.
You can also hike along Maiden's Cliff Trail and enjoy beautiful views of Megunticook Lake and its nearby forests.
In the summer, other fun things to do here include biking and horseback riding across the 1,385-foot-high Mount Megunticook. Camden Hills State Park is a popular spot for snowmobilers, snowshoeing hikers, and cross-country skiers in the winter.
This state park is home to a variety of birds like great blue herons, ospreys, migrating hawks, and bald eagles, making it popular among bird-watchers. Depending on the season, you can also take a harbor cruise and spot whales and puffins.
Bradbury Mountain State Park
One of Maine's first five state parks that were established in the 1940s, Bradbury Mountain State Park encompasses around 730 acres of beautiful forest land. You can hike up Bradbury Mountain, which is 485 feet above sea level, or bike across one of the popular trails.
You can also enjoy horseback riding. Bradbury Mountain State Park is filled with snowmobilers in winter, while the fall brings migrating eagles and hawks to this area.
Campers can have a great time with their families since the park has 35 campsites that are well-equipped with restrooms, showers, a picnic area, drinking water, and a dishwashing station.
Roosevelt Campobello International Park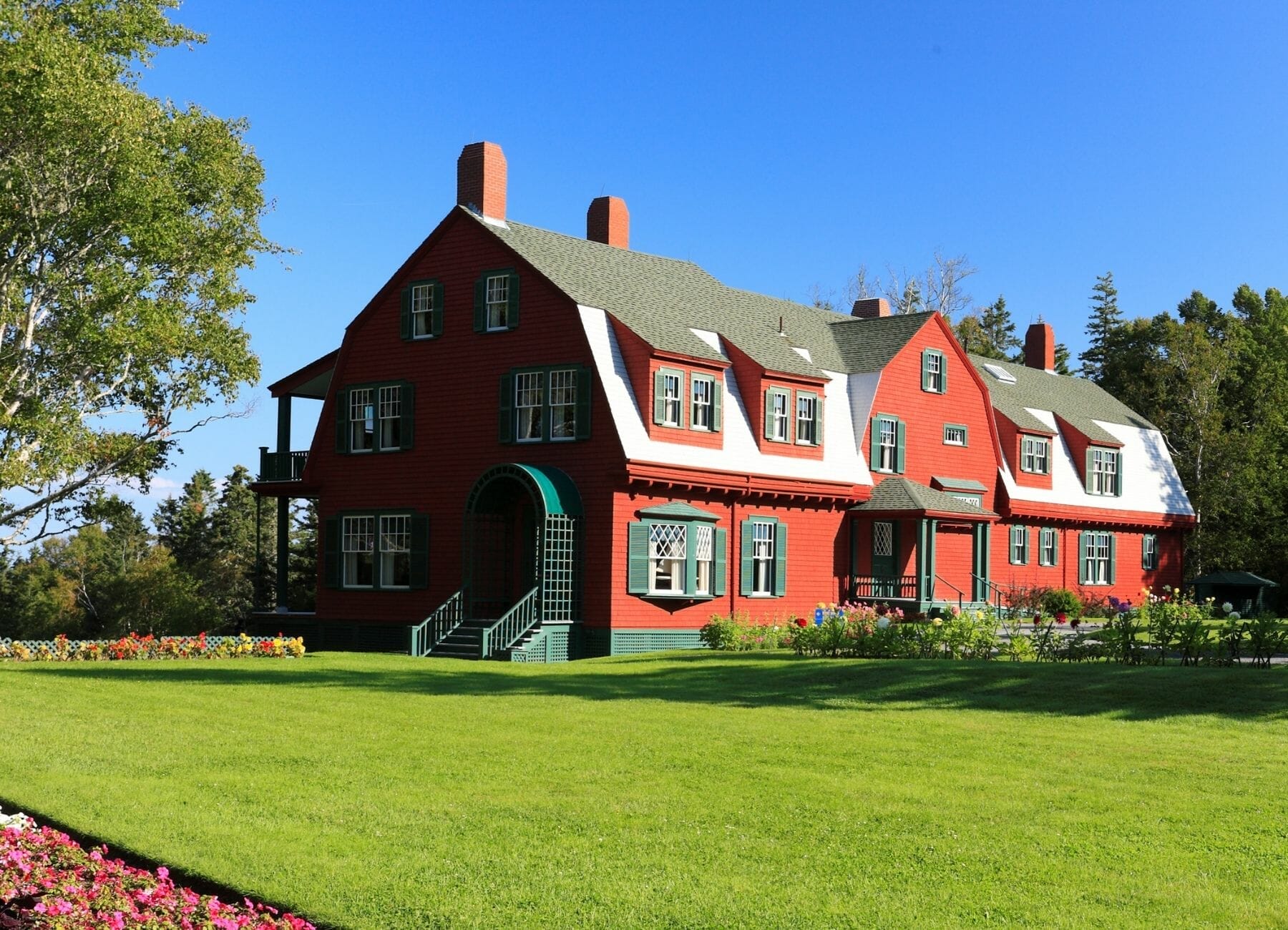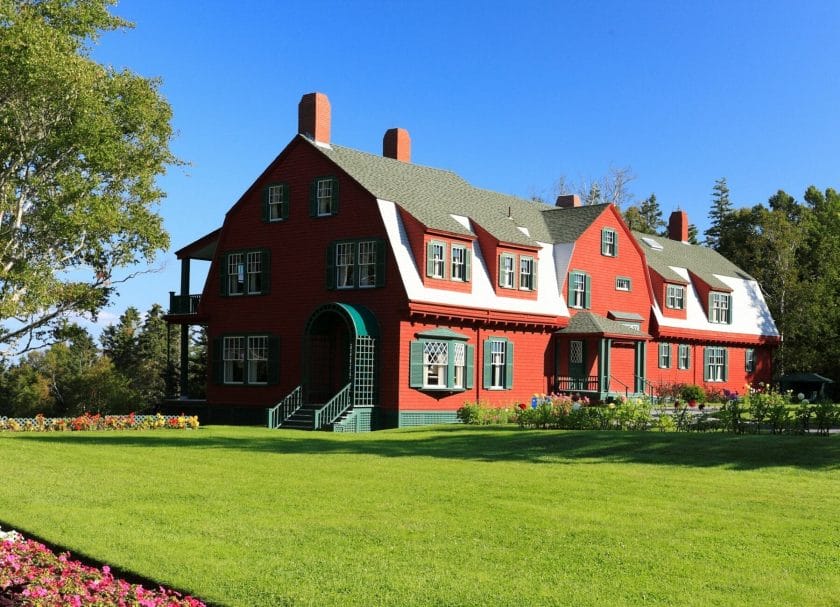 Roosevelt Campobello International Park technically isn't in Maine but is located on Campobello Island in New Brunswick, Canada. Nonetheless, it can be easily accessed from Lubec in Maine via the Franklin Delano Roosevelt (FDR) International Bridge.
Make sure you have the travel documents needed to access Canada Customs and United States Customs while traveling the bridge. Once you cross it, you can enjoy the glorious beauty of Roosevelt Park's 2,800 acres of the natural area!
This area is home to pristine park grounds, gardens, picnic sites, coastal headlands, rocky shores, and more. There are short, moderate, and long hiking and cycling trails with varied terrains through forests, bogs, fields, and the seashore.
Also enjoy a scenic drive along the park's carriage roads that pass forests, saltwater coves, beaches, cliffs, and offshore islands. You may spot different migratory birds and wildlife while on the road.
The park offers guided tours of Franklin and Eleanor Roosevelt's 1920 summer cottage. Other points of interest include the Mulholland Point Lighthouse, Friar's Head, and Liberty Point, which offer splendid vistas of the harbor and nearby islands.
Scarborough Beach State Park
If you thought Maine doesn't have beaches for swimming, think again! Scarborough Beach State Park has one of the state's best beaches for swimming. You can enjoy a refreshing dip here since temperatures stay warm all summer long.
This park is a good place to visit with your family because you can all relax together in the many beachside chairs under an umbrella while enjoying good food. You can even rent a boogie board if you like.
Summers are a good time to go fishing, boating, and hiking on a self-guided trail.
Popham Beach State Park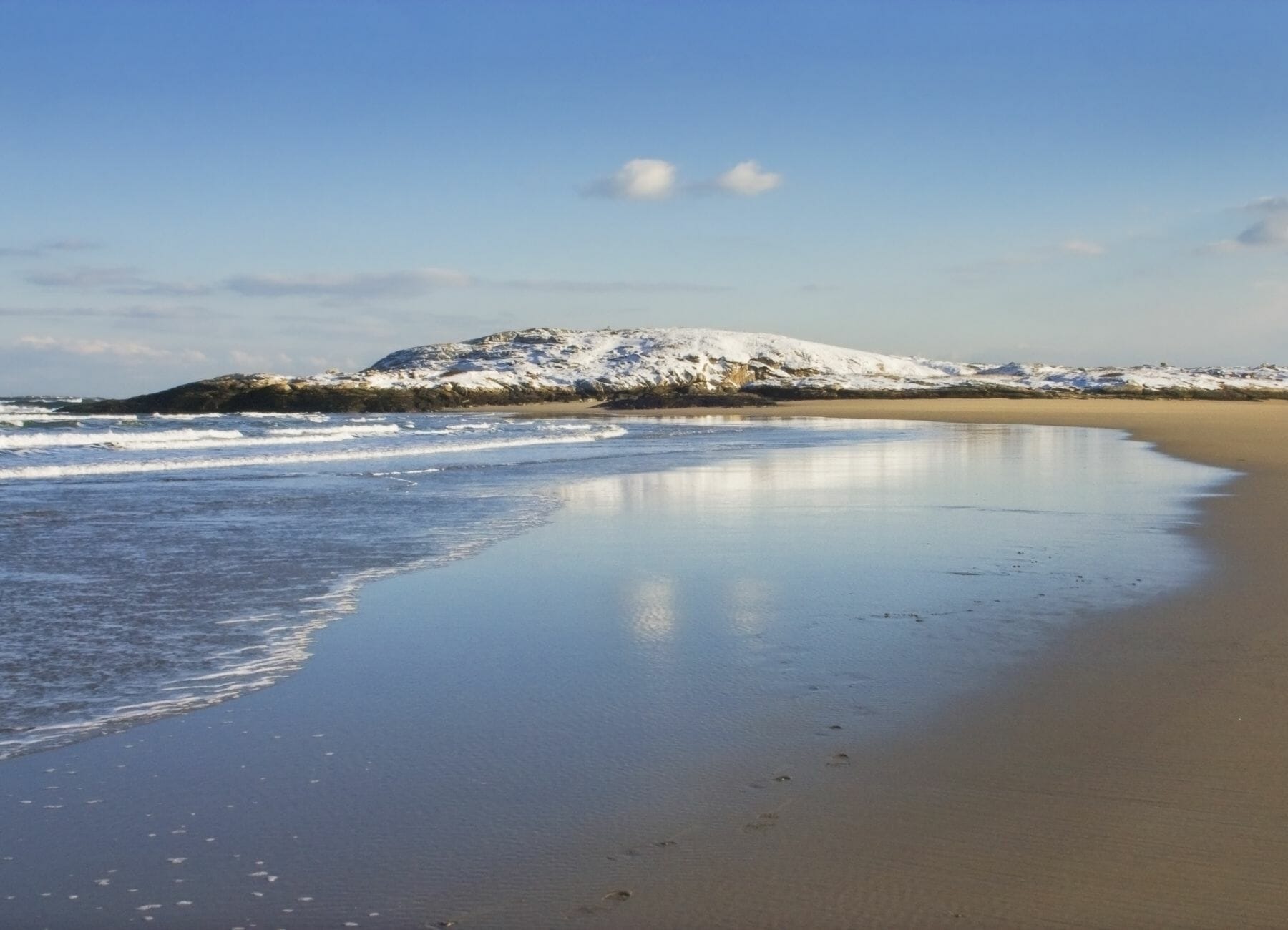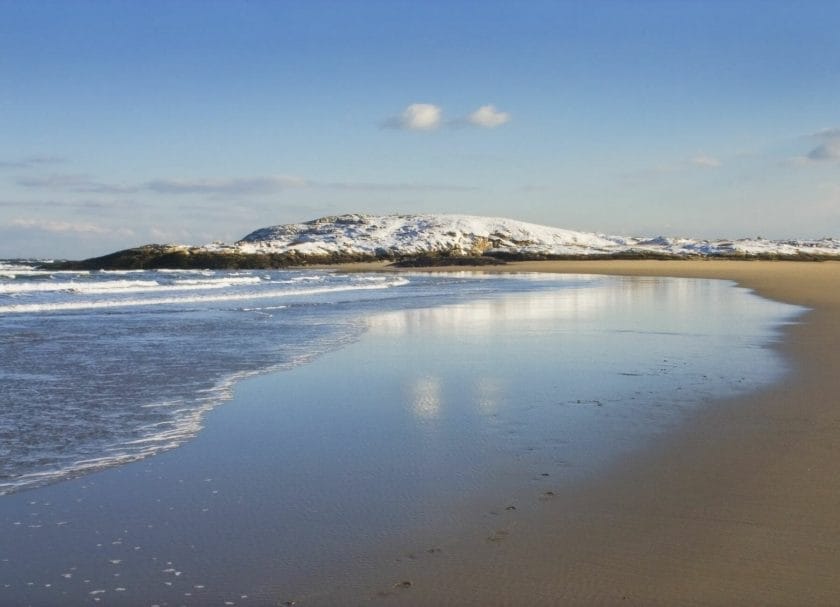 Located in the town of Phippsburg along the Atlantic Coast, Popham Beach State Park covers 605 acres in Sagadahoc County and is one of Maine's most visited state parks. It has a pretty beach that is mostly flocked by beachgoers, swimming enthusiasts, beachcombers, and bird-watchers.
It's also ideal for families with children as they can have fun watching the shallow tide pools that form at low tide and may encounter sea creatures like starfish. You can also enjoy other activities like hiking, picnicking, fishing, and kayaking.
If you're in the mood for diving into the area's history and culture, you can check out Popham Beach State Park's many historical sites, such as Fort Popham, Fort Baldwin, and what's left of the ancient Popham colony, otherwise known as the Sagadahoc Colony.
Aroostook State Park
The 898-acre Aroostook State Park lies near Echo Lake in Aroostook County's Presque Isle, home to Quaggy Jo Mountain's twin peaks. This state park and public recreation area offer a wide range of fun activities that include swimming, fishing, boating, paddle-boating, picnicking, hiking, and canoeing.
It has a campground boasting 30 tree-filled sites, bathrooms, a kitchen, and a children's playground. Aroostook State Park has the Nordic Heritage Center that features 20 miles of single-track mountain biking trails, restrooms, showers, and a sauna.
The state park houses the famous Double Eagle II Memorial Park. This single-acre memorial park is the site where the first Trans-Atlantic hot-air balloon successfully flew from the United States to Miserey, France, and landed on August 17, 1978
Rangeley Lake State Park
Situated in the heart of Maine's Western Mountains, Rangeley Lake State Park covers a good 869 acres that include the 10-square-mile Rangeley Lake. Most people visit the lake for landlocked salmon and trout fishing. Anglers usually catch and release voluntarily to promote sustainable fishing practices.
While here, you can also enjoy watersports, hiking, camping, picnicking, wildlife watching, photography, and hunting. In the winter, the Rangeley area is flocked by snowshoers and snowmobilers.
The park has 50 well-spaced campsites located among spruce and fir trees near the lakeshore. From these campsites, you can enjoy stunning views of Saddleback Mountain and an exhilarating night under the open sky.
There's also a lovely picnic area, playground, hiking trails, modern restrooms with hot showers, and a concrete boat launching ramp with floats and finger docks. This makes the park ideal for a weekend getaway for families and couples.
Two Lights State Park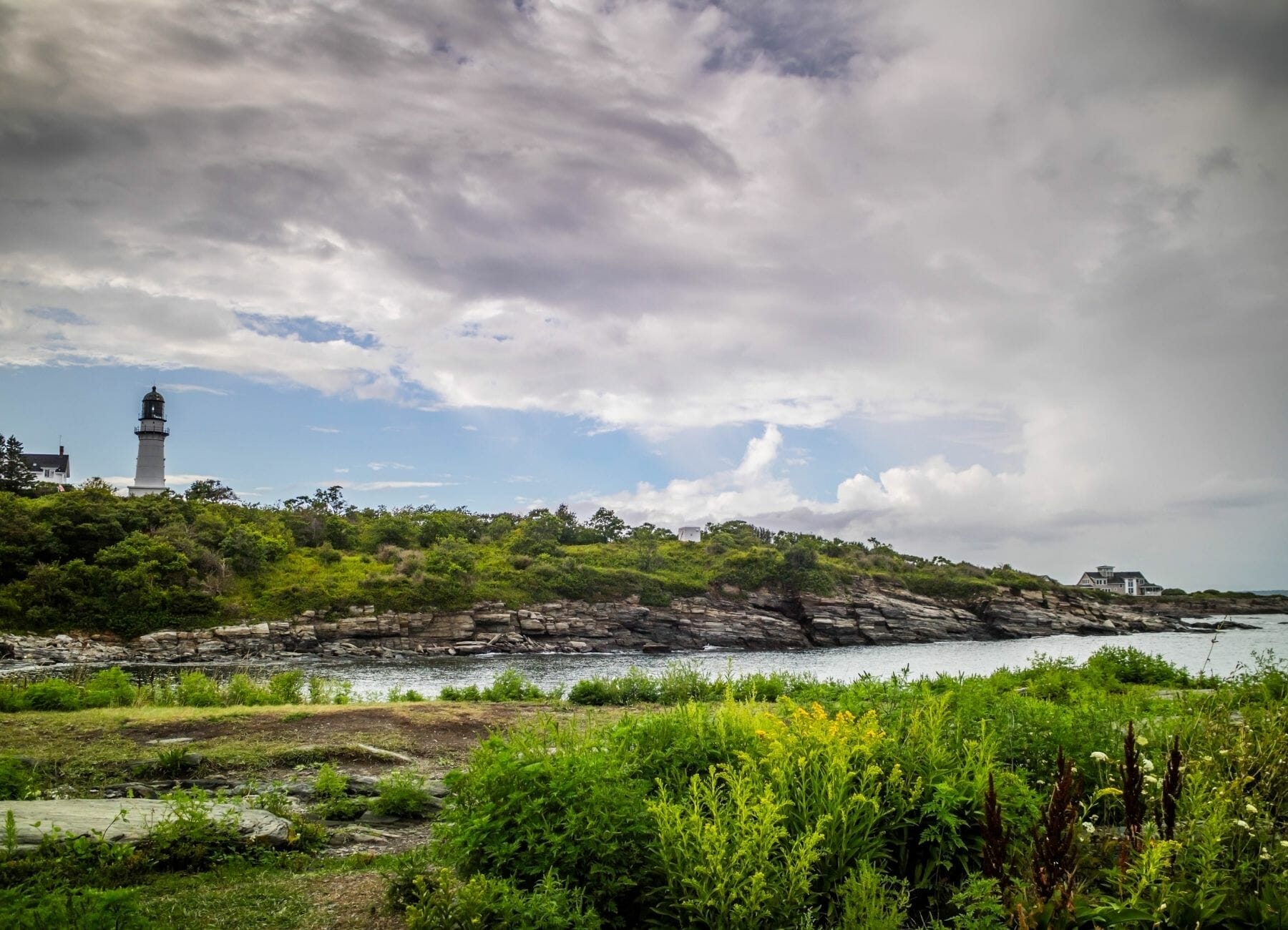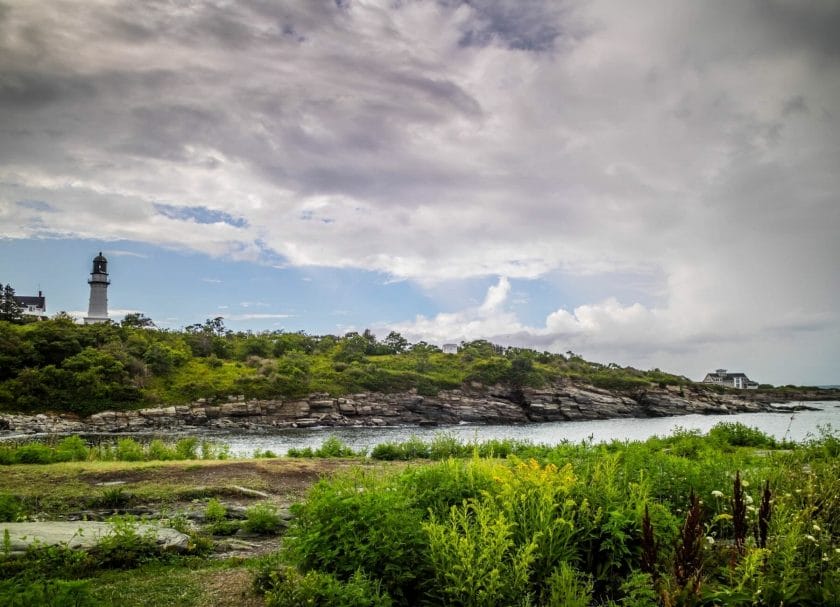 Located in the town of Cape Elizabeth in Maine, Two Lights State Park is named after the twin lighthouses at the end of Two Lights Road. Constructed in 1828, they were the first twin lighthouses along Maine's coastline. The western light stopped working in 1924, but the eastern light is still functional although closed to the public.
Established in 1961, the 41-acre Two Lights State Park is dotted with rocky headlands where you can enjoy arresting vistas of Casco Bay and the open Atlantic Coast. The park also houses a gift shop and a charming restaurant where you can savor freshly caught seafood at al fresco picnic tables.
You can take a stroll or hike along the rocky coastline. Enjoy the invigorating sea breeze while watching fishermen and lobstermen at work.
If you aren't in a hurry, linger and watch ships sail into and out of Portland Harbor.
Cobscook Bay State Park
Cobscook Bay State Park is a recreation area that encompasses 888 acres of the western shore of Cobscook Bay in Maine. It was designated in 1964 as an area for the Moosehorn National Wildlife Refuge.
Visiting this park will afford you stunning views of the bay's dramatically changing tides that can rise as high as 28 feet.
It offers many outdoor activities like hiking, camping, mountain biking, picnicking, fishing, boating, swimming, wildlife, and bird-watching. In the winter, you can also go snowshoeing and cross-country skiing.
More than 200 bird species have made the park their abode. Some of the birds you can spot here are American bald eagles, black-backed woodpeckers, and ospreys.
Crescent Beach State Park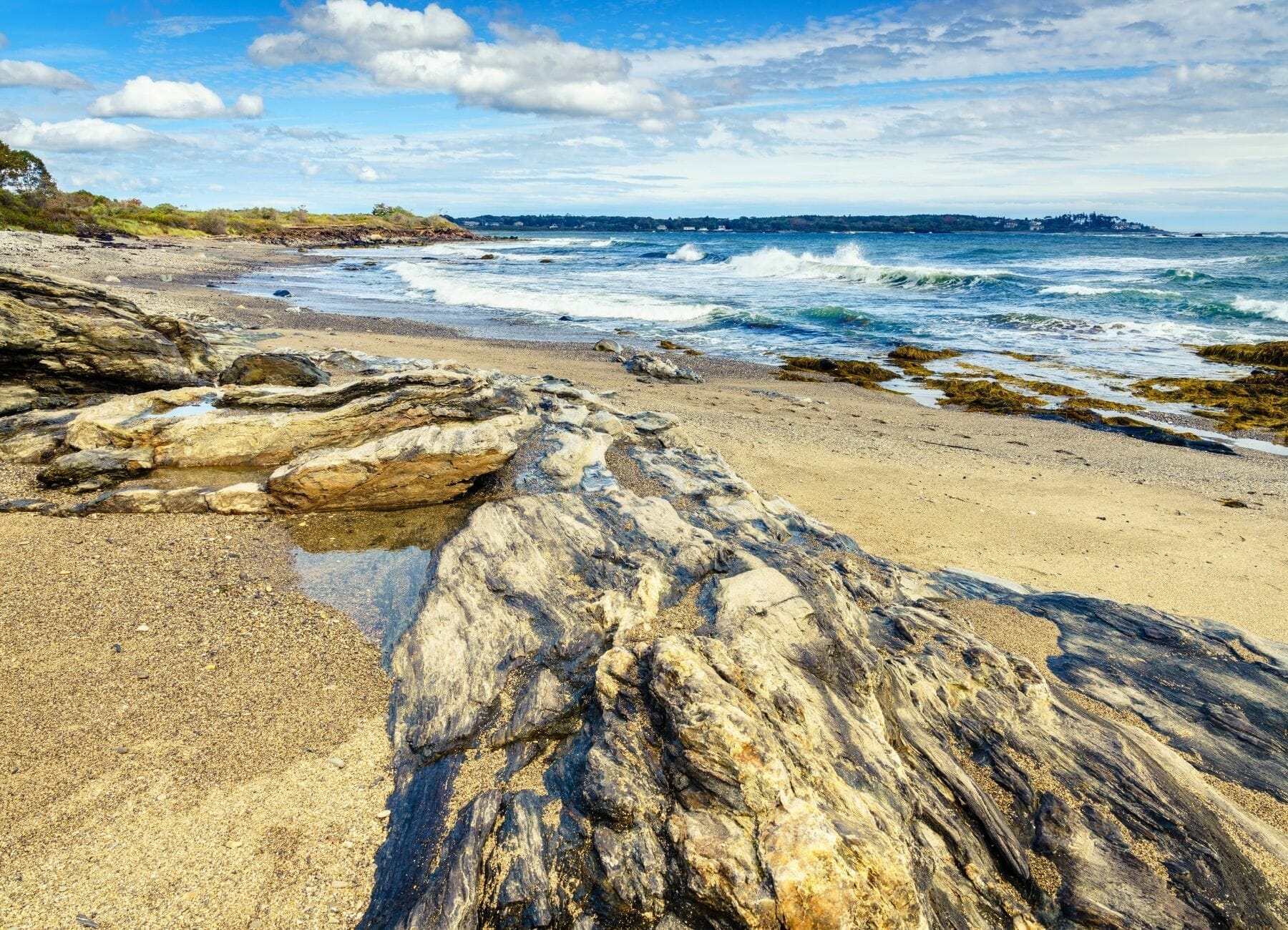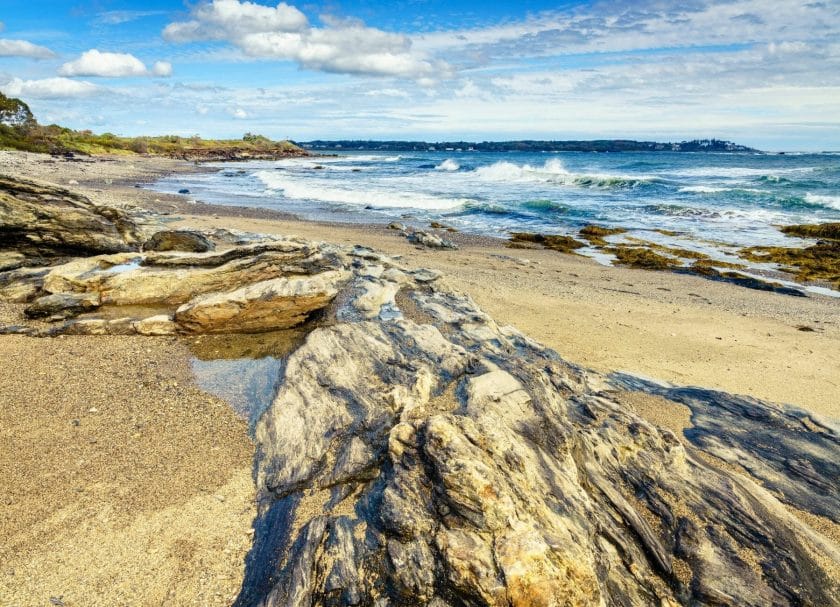 Situated in Cape Elizabeth in Maine, Crescent Beach State Park lies eight miles from the south of Portland. From here you can enjoy spectacular views of the Atlantic.
With its shimmering mile-long crescent-shaped shore, the park was established in 1966. Here you can go swimming, sunbathing, beachcombing, boating, kayaking, and fishing.
You can laze around in the park's picnic areas and enjoy the ocean breeze, watching herring gulls and fishing boats passing.
If you plan to visit this park, make sure to explore its immaculate saltwater coves, woodlands, and rocky ledges.
Crescent Beach State Park offers different trails for hiking and mountain biking. In the winter, you can do cross-country skiing across snow-covered boughs.
Portland is also one of the best places to visit in Maine so you may want to make time to stop there.
Lake St. George State Park
Lake St. George State Park is a 358-acre state park and public recreation area nestled along the northwest shore of Lake St. George in Waldo County, Maine.
The crystal clear, spring-fed waters of the lake are ideal for swimming, canoeing, kayaking, motorized boating, fishing, camping, and picnicking. In the winter, exploring the area with snowmobiles becomes an option.
Lake St. George is is a favorite of anglers who are after its landlocked salmon, bass, and brook trout.
Day-use areas offer picnic tables and hibachi grills near the beach. These areas also have swings, basketball and volleyball courts, and a sandpit for children.
There is a swimming area and three to five miles of hiking trails a short walk from the campground, which has 38 campsites. If you're lucky, you might spot wildlife along its trails.
Lamoine State Park
In the center of DownEast Maine and close to the town of Lamoine, Lamoine State Park is ideal for a peaceful getaway.
This oceanfront state park and public recreation area span 55 acres. Lamoine State Park is nestled along the shore of Frenchman's Bay and has stunning views of Mount Desert Island.
The park boasts easy access to Acadia National Park, Bar Harbor, seaside towns, rockbound islands, and lighthouses. It also offers a range of outdoor recreational activities like boating, canoeing, fishing, and camping. If you're into cross-country skiing, visit Lamoine in winter, and you're sure to get your fill of the sport.
There is a day-use facility on the beach where families and friends can relax together. Lamoine State Park has a campground with 62 sites and two group sites with picnic tables and fire rings.
Time To Plan Your Visit
The state of Maine is famous for its national and state parks with untouched, untamed natural beauty. If you're looking for more outdoor areas to explore, you can visit White Mountain National Forest, Allagash Wilderness Waterway, the Androscoggin Riverlands, Bigelow Preserve, and Donnell Pond Public Land.
Together with Maine's state parks, these places are an ode to the state's rich and abundant beauty, wildlife, culture, and history. Plan a trip to experience a few of them and see Maine with new eyes.
We've picked a few of our favorite spots to stay overnight for you to check out.
VRBO
Shannon Cottage: In-Town Bar Harbor – 5 min walk to Village Green
4 Bedrooms, -3 Bathrooms Lovely Mayapple Cottage Minutes to Acadia NP & Downtown Bar Harbor
Hotel
Campground
If you are looking for more to do check out Saint Croix Island International Historic Site.
More Info Check Out:
4 Best Amusement Parks in Massachusetts To Visit
15 Amazing Things To Do In Maine
11 East Coast National Parks You Want To Visit This Year
45 Places to Stop on Your Ultimate Vermont Road Trip
19 Best Things To Do In Newport RI
7 Amazing Michigan Campgrounds On Lakes To Stay At This Summer
Pin This Post: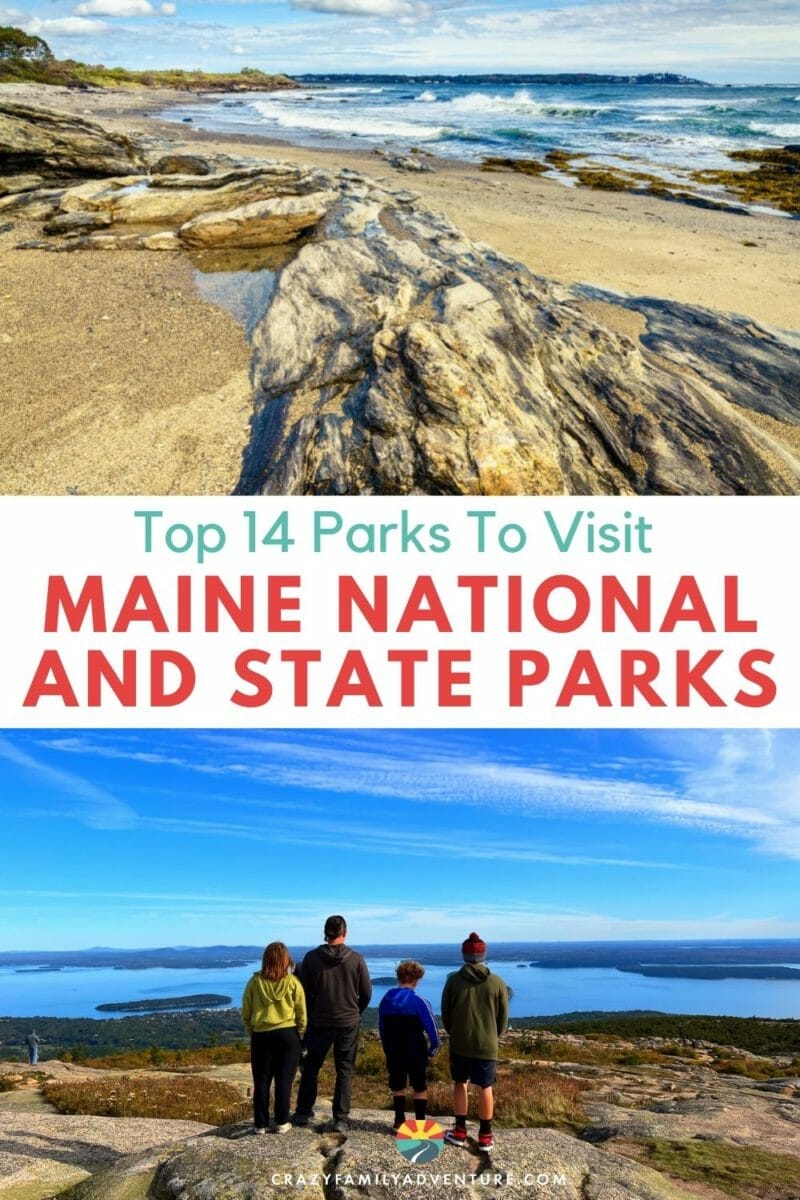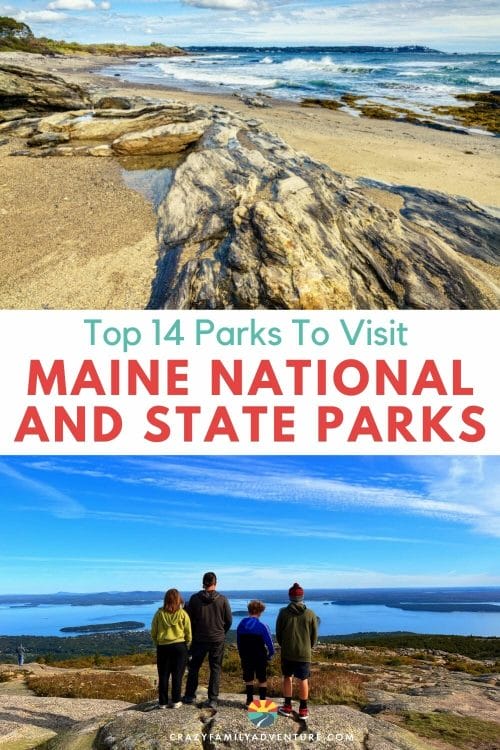 DISCLOSURE: This post may contain affiliate links, meaning I get a commission if you decide to make a purchase through my links, at no cost to you. Please read my disclosure for more info.