The northernmost state in the United States, Maine is a wonderful place to go on vacation. Not only is it an absolutely stunning part of the country, but there are also tons of amazing things to do in Maine.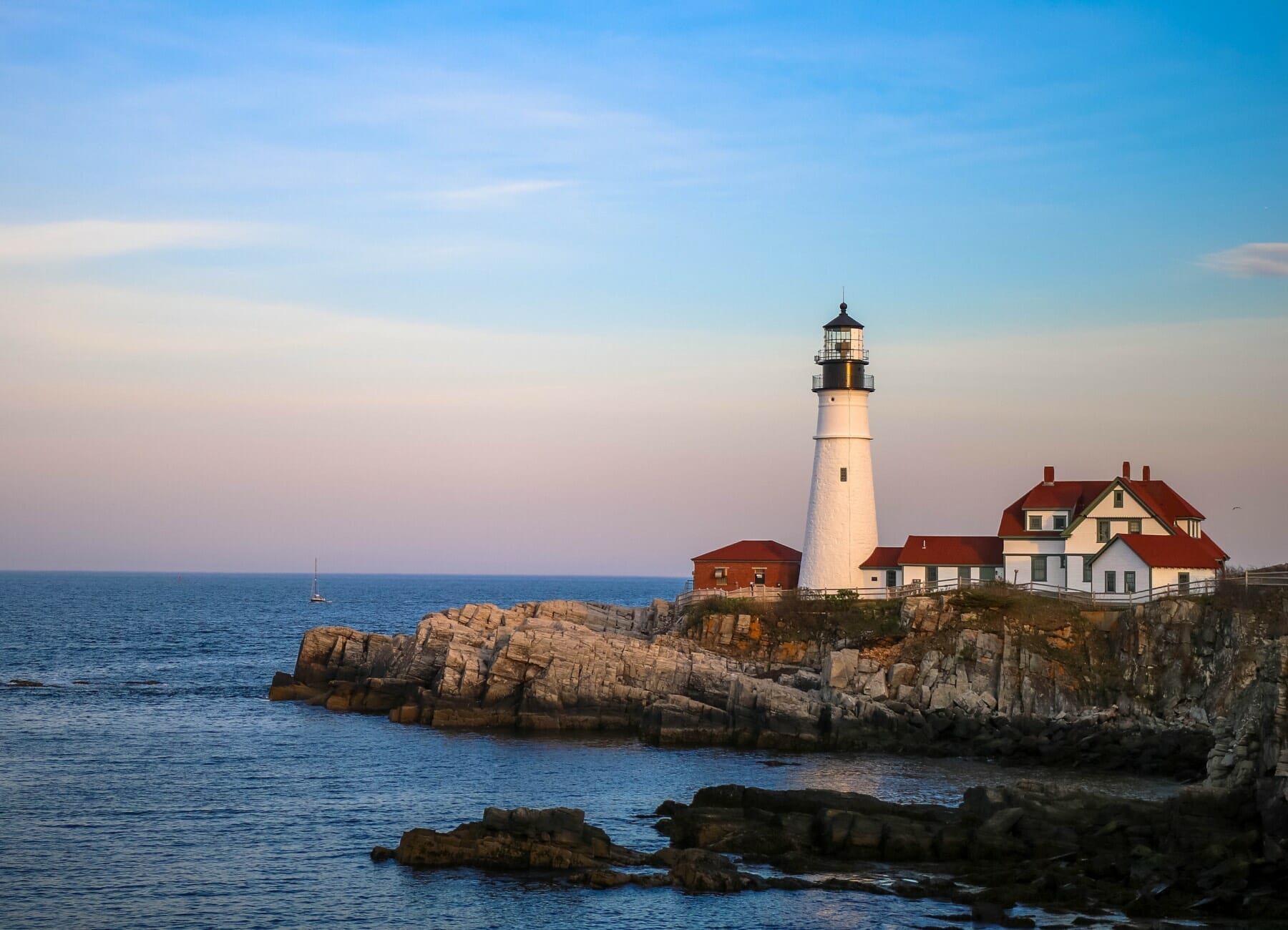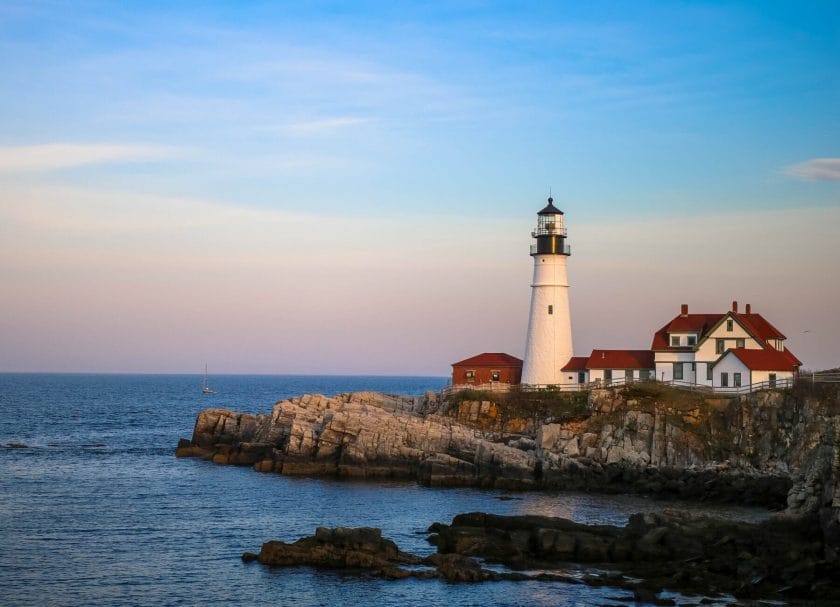 Whether you prefer outdoor activities, museums, tours, shopping, or something else entirely, there is something awesome for you to do in this incredible state. We highly recommend visiting, and we recommend allowing yourself enough time to see as much of the state as possible.
Not sure what to do while you're there? Below, we've listed our absolute favorite things to do in Maine, as well as some of the best places to eat and stay while you're there. Let's get started!
Things to Do
Let's start by discussing some of the many, many awesome things you can do and explore while spending time in the Pine Tree State. All of these attractions and tours are well worth doing, and you will definitely want to squeeze as many as possible into your Maine adventure.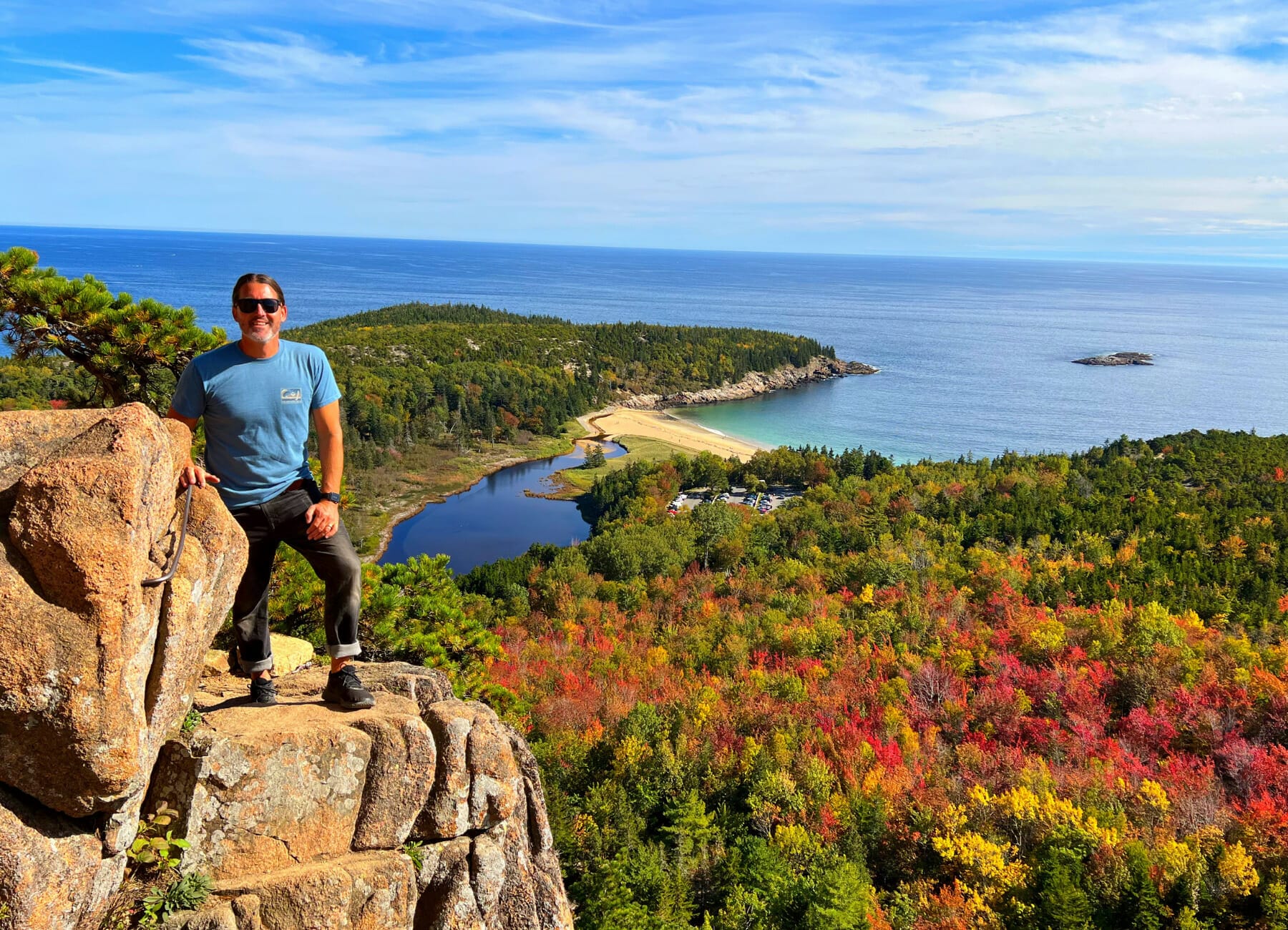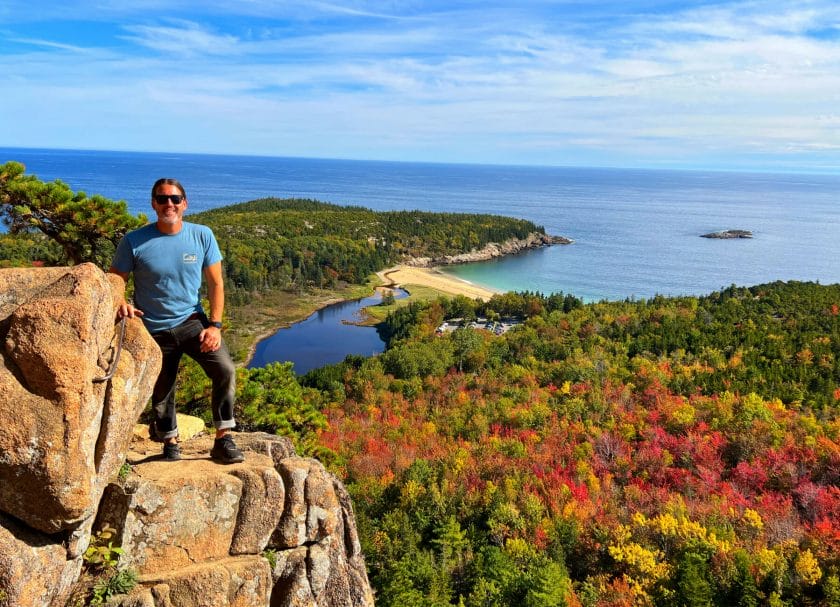 By far the best thing to do in all of Maine, Acadia National Park needs to be at the top of your Maine bucket list. This place is absolutely gorgeous and offers all kinds of recreational opportunities.
If you can only visit one area, you will definitely want to ensure you make plenty of time to explore the Mount Desert Island section of the park. Drive the Loop Road and check out the views at the many pull-offs. Ride the carriage roads for some exploring, and grab your boots so you can hit the hiking trails (we especially loved Beehive Trail). You can also drive up Cadillac Mountain for some spectacular views.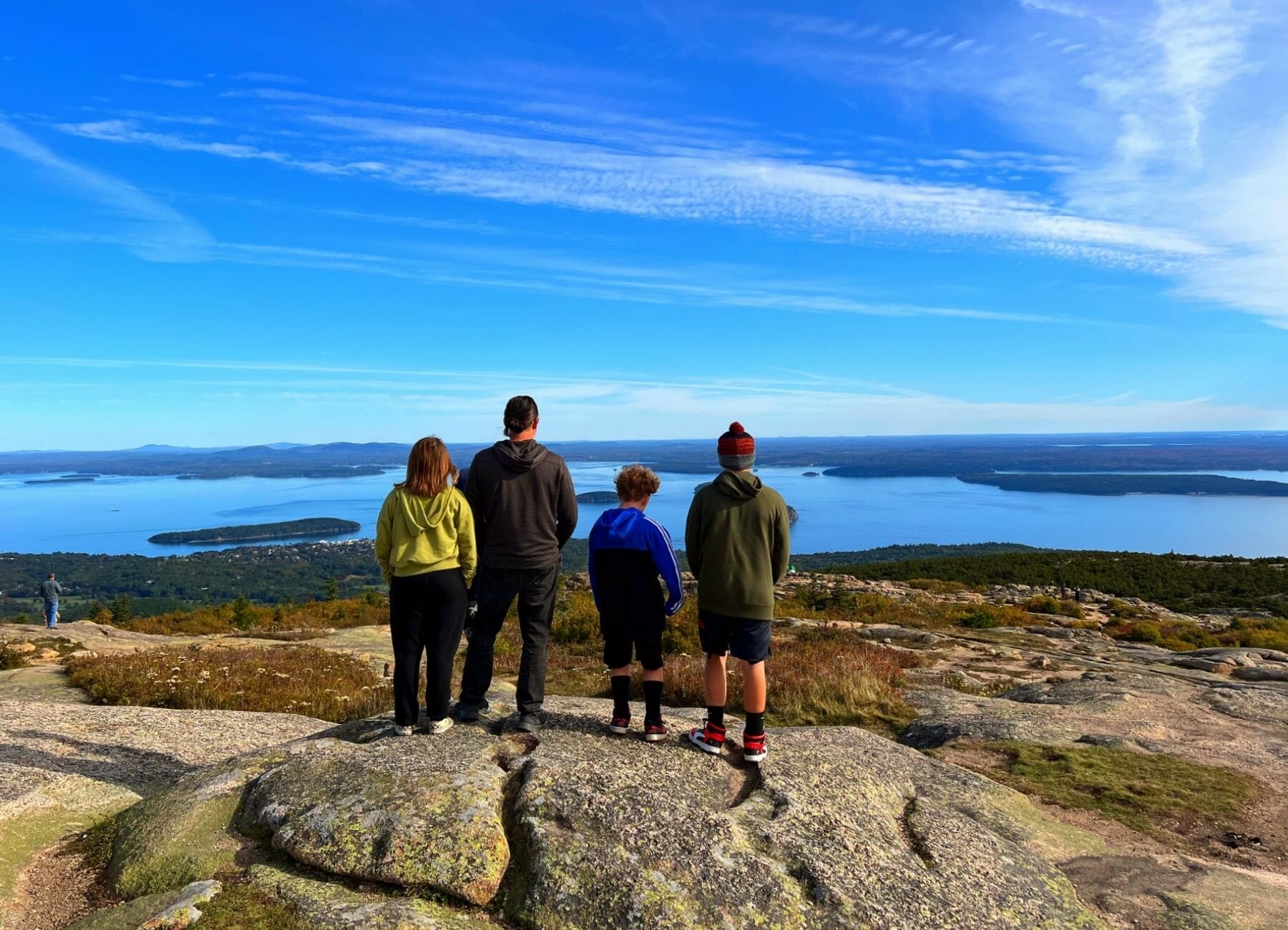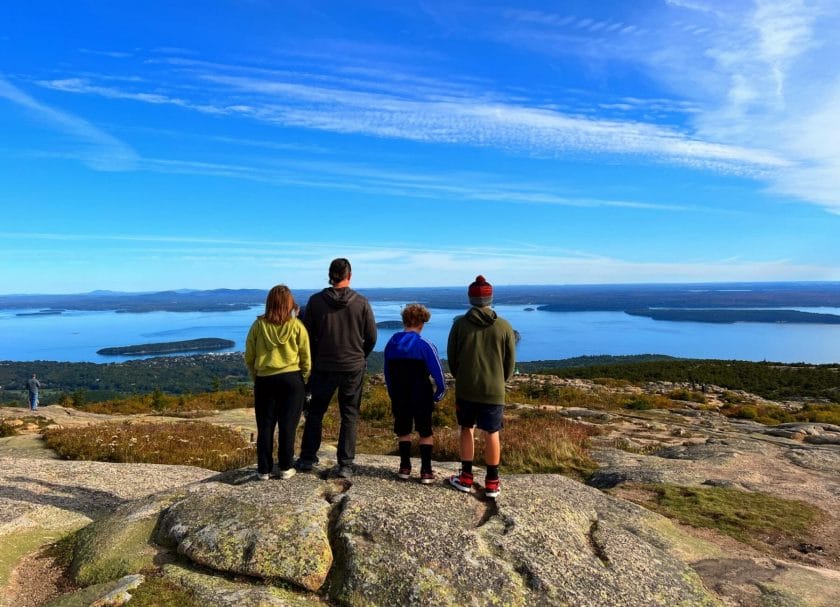 TOP TIP:
Schedule as much time as you can to explore Acadia. This is a big park with a lot to see and do.
See more things to do in Acadia National Park here and check out our 3 day Acadia National Park Itinerary here.
Whale Watching Tour with First Chance Whale Watch
Kennebunk Area
Looking for another wonderful boat tour option? A whale watching tour is always a fabulous choice, especially when in Maine, as whales are relatively easy to find in the area.
One of the best whale watching tour companies out there is First Chance Whale Watch. This company runs out of Kennebunk and offers a variety of tours throughout the summer months. Their whale tours are especially wonderful, as they do an excellent job of finding whales, and if they don't find a whale during your tour, they are happy to let you reschedule!
TOP TIP:
Again, you will want to pack a jacket.
You'll also want to have your camera ready, as you never know when a whale might make a showing.
The Stephen King House
Bangor Area
Are you a Stephen King fan? If so, a visit to the author's house might be in order.
Stephen King's house is exactly what you might expect: a foreboding and large old house that looks very much as if it's been haunted for years. While certain people are able to get a permit to see the inside, everyday guests like you and me are only allowed to view the outside of the home. Still, we think this is something that is worth doing if you're spending any time at all in Bangor.
TOP TIP:
You are allowed to take photos of the outside of the house, so go ahead and do so, but be respectful.
LuLu Lobster Boat Tour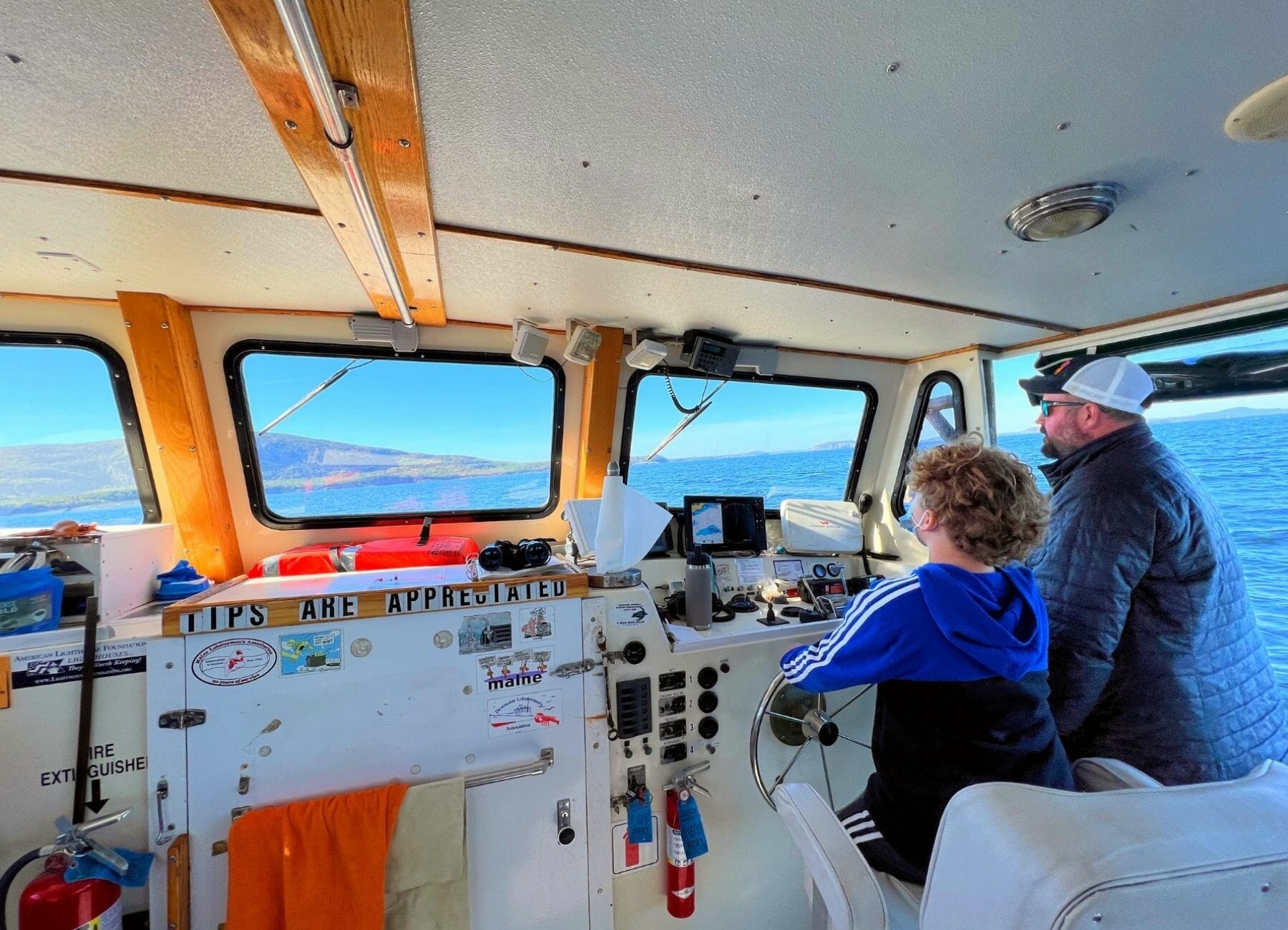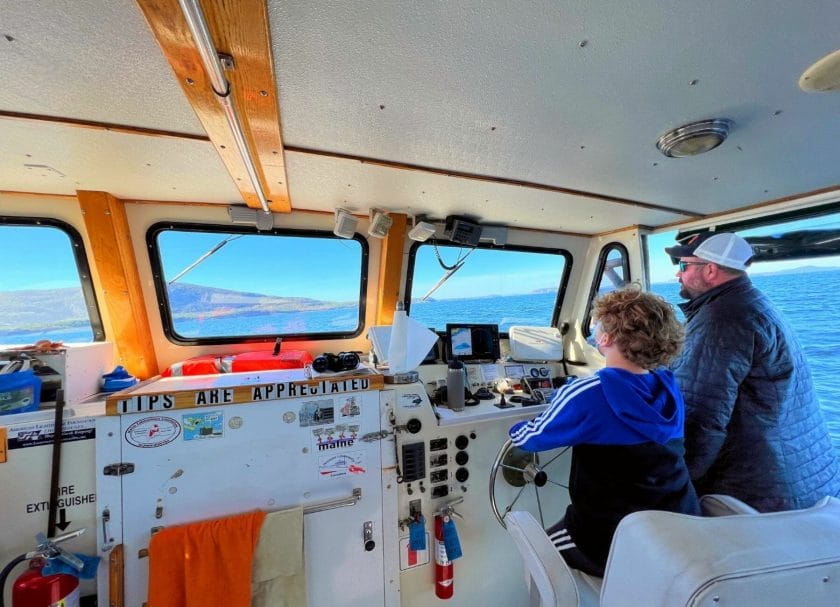 Bar Harbor Area
Boat tours are a fantastic way to spend some of your time in Maine. These tours allow you to get out on the beautiful waters that surround Maine and see the area from a different point of view. They are often also educational.
One of our favorite Maine boat tours is the LuLu Lobster Boat Tour. This awesome experience allows guests to ride aboard an actual lobster boat. The boat takes passengers out around Egg Rock Lighthouse, while the tour guide offers a wealth of information on lobsters. At one point, the boat is stopped and lobster traps are pulled out of the water. When this happens, guests are invited to get up close and touch or hold the lobsters if they like.
This is a memorable and educational experience that you aren't likely to find elsewhere, so be sure to take advantage while you can.
TOP TIP:
Pack a jacket. Boat tours can be chilly, even if the weather on land is not.
See more things to do in the Bar Harbor area here.
Portland Museum of Art
Portland Area
Art enthusiasts simply must make time to hit the Portland Museum of Art. This place features nationally renowned art exhibits that many long to see. Here, you'll see works of American, European, and contemporary art, and might even leave feeling inspired to create some art of your own.
Besides the exhibits, the Portland Museum of Art also hosts events on a regular basis. Curator talks, independent film screenings, and special walking tour events are all seen on the lineup schedule from time to time, and all are worth attending.
Portland, Maine is a great place to visit in Maine in winter too!
Farnsworth Art Museum
Rockland Area
Another fantastic art museum, Farnsworth Art Museum is a great stop if you plan on spending time in or near Rockland. Their collection is surprisingly large, and many visitors report spending as much as 34 hours exploring what the museum has to offer.
One of the things you'll find here is one of the largest collections of Louise Nevelson sculptures in the world. You'll also view works by Andrew N.C. and Jamie Wyeth.
In addition to the artwork, visitors are also invited to view two beautiful historic buildings.
Coastal Maine Botanical Gardens
Boothbay Area
Some of the most beautiful and most interesting gardens in the country can be found at the Coastal Maine Botanical Gardens. This popular attraction is home to 19 acres of gorgeous gardens and 150 acres of forests, wetlands, and tidal shoreline with plenty of trails for exploring.
The Coastal Maine Botanical Gardens includes themed gardens, unique sculptures, innovative landscape design, and much more. Seating is plentiful throughout the gardens, so you can sit and take it all in. Don't forget your camera – there are amazing photo opportunities around every corner.
TOP TIP:
Planning a winter visit? You can still enjoy the gardens! During the holiday season they become a wonderland of lights that is well worth seeing.
Maine Maritime Museum
Bath Area
Maine has a strong history of sailing. Therefore, it only makes sense that it would have some good maritime museums. One of our favorites is the Maine Maritime Museum in Bath.
This museum is well designed and filled with interesting displays on the maritime history of Maine—including information on area shipwrecks—as well as information on the art of ship-building and the nearby Bath Iron Works, which is still building ships for the US Navy.
Besides the main museum exhibits, this attraction also features outdoor paths with views of the river, as well as some smaller exhibits on local sea life. A boat tour that is offered by the museum is also fantastic and offers a tour of the harbor, including the lighthouses and shipyard.
Old Orchard Beach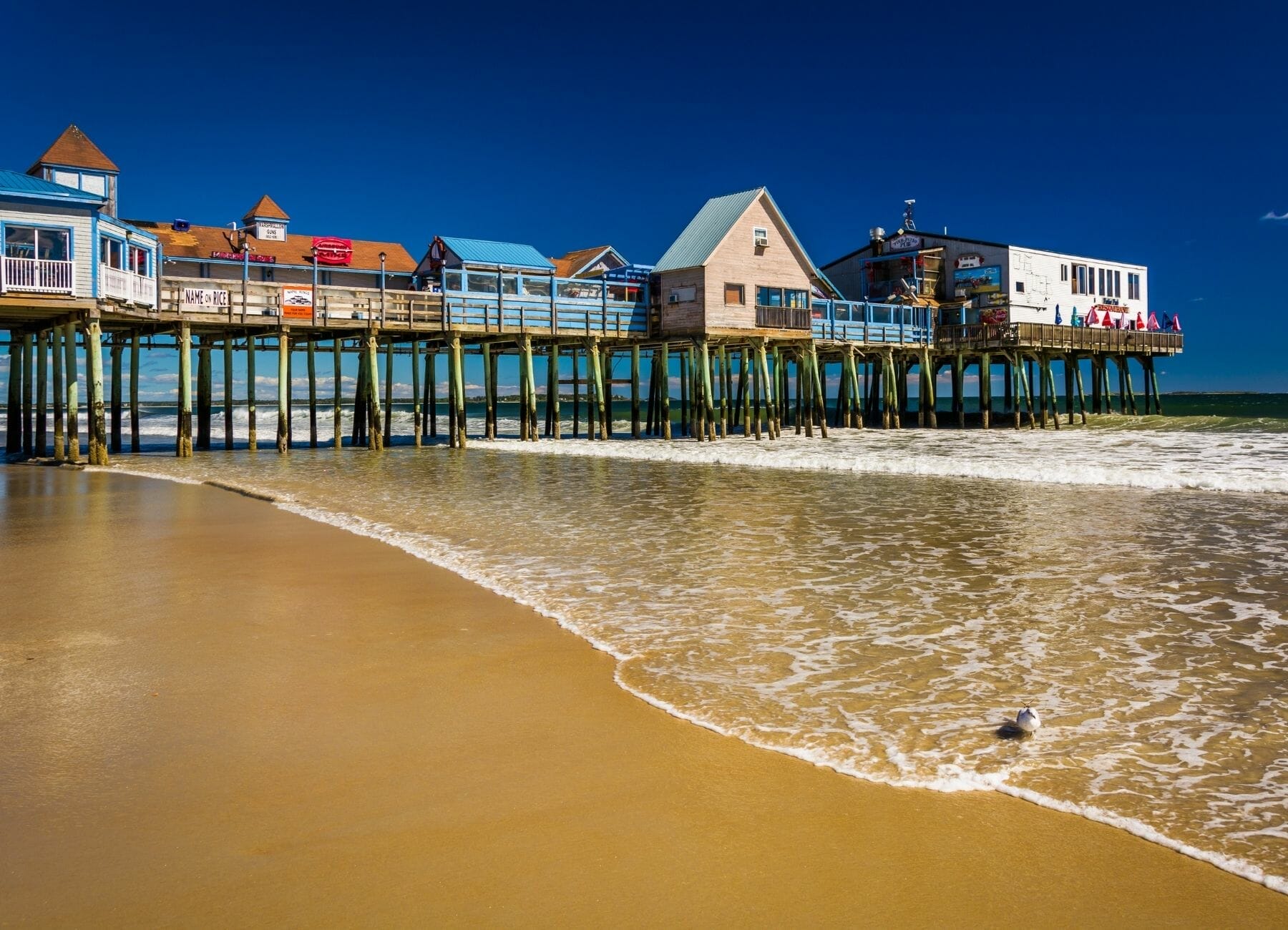 The town of Old Orchard Beach is another place in Maine that is worth seeing. This adorable seaside town is chock-full of fun things to see and do.
We especially recommend a visit to Palace Playland. This beachfront amusement park includes kiddie rides, a tilt-o-whirl, swings, a Ferris wheel, some coasters, other thrill rides, and more. It's classic family fun at its finest and we just love it.
Other things to do when visiting Old Orchard beach include golf and mini-golf, shopping, dining, boat tours, and more.
Islands of Casco Bay
Another fantastic area to spend some time while in Maine, the Islands of Casco Bay are the perfect escape from the hustle and bustle of the mainland.
Here, you can take leisurely strolls along the shore, ride bicycles anywhere you'd like to go, and explore centuries-old towns and villages. Seafood restaurants are plentiful on the islands, and ice cream shops are available for your after-dinner sweet tooth. Be sure to visit Fifth Maine Museum and make time for a beach day.
TOP TIP:
You'll have to take a ferry to get to the islands. The Casco Bay Island ferry leaves from downtown Portland, and you will want to check the schedule before you head out.
Portland Head Light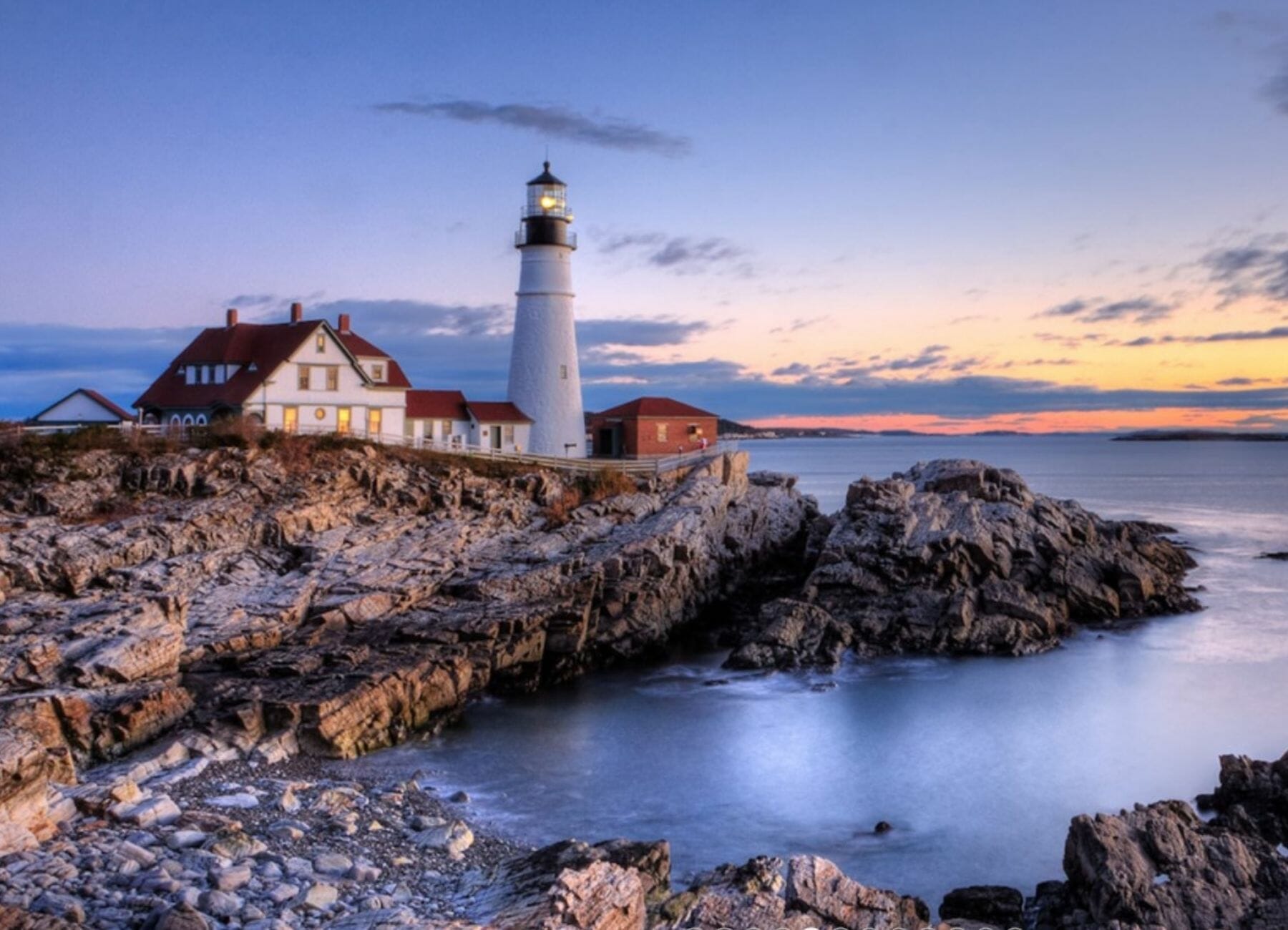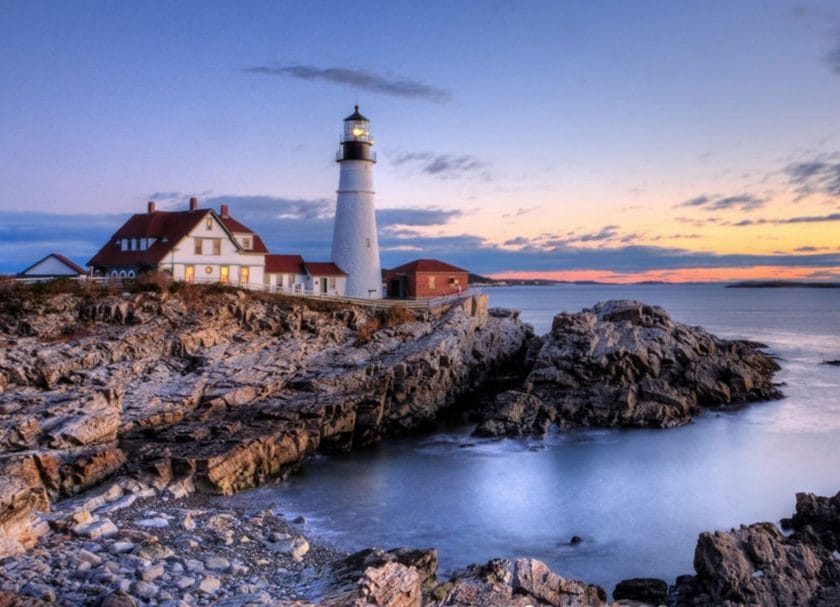 Portland Area
Also located in Casco Bay, Portland Head Light is a Maine must-see and a lighthouse in Maine you don't want to miss. The iconic lighthouse can actually be seen from a number of locations. That said, the best place to check it out is definitely Fort Williams Park.
After you've snapped some photos of the lighthouse, be sure to see the rest of the park. Fun things to see include the children's garden, Goddard Mansion, and the two batteries. You might also want to leave time to play on the beach which is lovely and even boasts a swing set for the kids.
Boothbay Harbor
Home to restaurants, breweries, and gift shops (including the wonderful Palabra Antique Shop), Boothbay Harbor is a great place to visit. Here, you'll find great opportunities for kayaking and sailing. Additionally, the art scene is alive and well, proven quite nicely by the galleries, an arts festival, and the Pythian Opera House found there.
We highly recommend a visit to the small but informative Maine Aquarium while you're in town. Here, the staff are happy to chat about marine life and help you get a better understanding of how life under the sea works.
TOP TIP:
This area is very near the aforementioned Coastal Maine Botanical Gardens, and you could easily see both things in one day.
Wolfe's Neck Woods State Park
Freeport Area
Maine's state parks are always excellent places to visit. We particularly love Wolfe's Neck State Park, and we aren't alone in that. In fact, it's often voted the number one thing to do in Freeport.
This beautiful park features spectacular bay views, beautiful wooded areas, and plenty of hiking trails. The trails include plenty of signage with educational information along the way, so you can actually learn a bit about what you're looking at. Additionally, the beach area is perfect for watching birds and tide pooling.
Seashore Trolley Museum
Kennebunkport Area
The world's first and largest collection of mass transit vehicles can be found at the wonderful Seashore Trolley Museum. As you might imagine, the main focus of this museum is trolleys (and boy, do they have a lot of them). That said, the museum also houses a number of other vehicles such as trains and buses.
Young children and those who have a special interest in transportation are sure to love this attraction. That said, it is worth visiting, even if you aren't particularly interested in transportation, as the enormity of the collection is a sight to see.
Ogunquit Playhouse
Ogunquit Area
Ogunquit Playhouse is one of only a handful of theaters from the Straw Hat Circuit that is still producing performances each summer. It is listed on the National Register of Historic places, but is still very much alive and well.
Here, you can see wonderful music theater performed and directed by talented local art enthusiasts. Memberships are available for those who plan to attend performances on a regular basis, and there are plenty of opportunities for the community to be involved if they choose to do so.
Where to Eat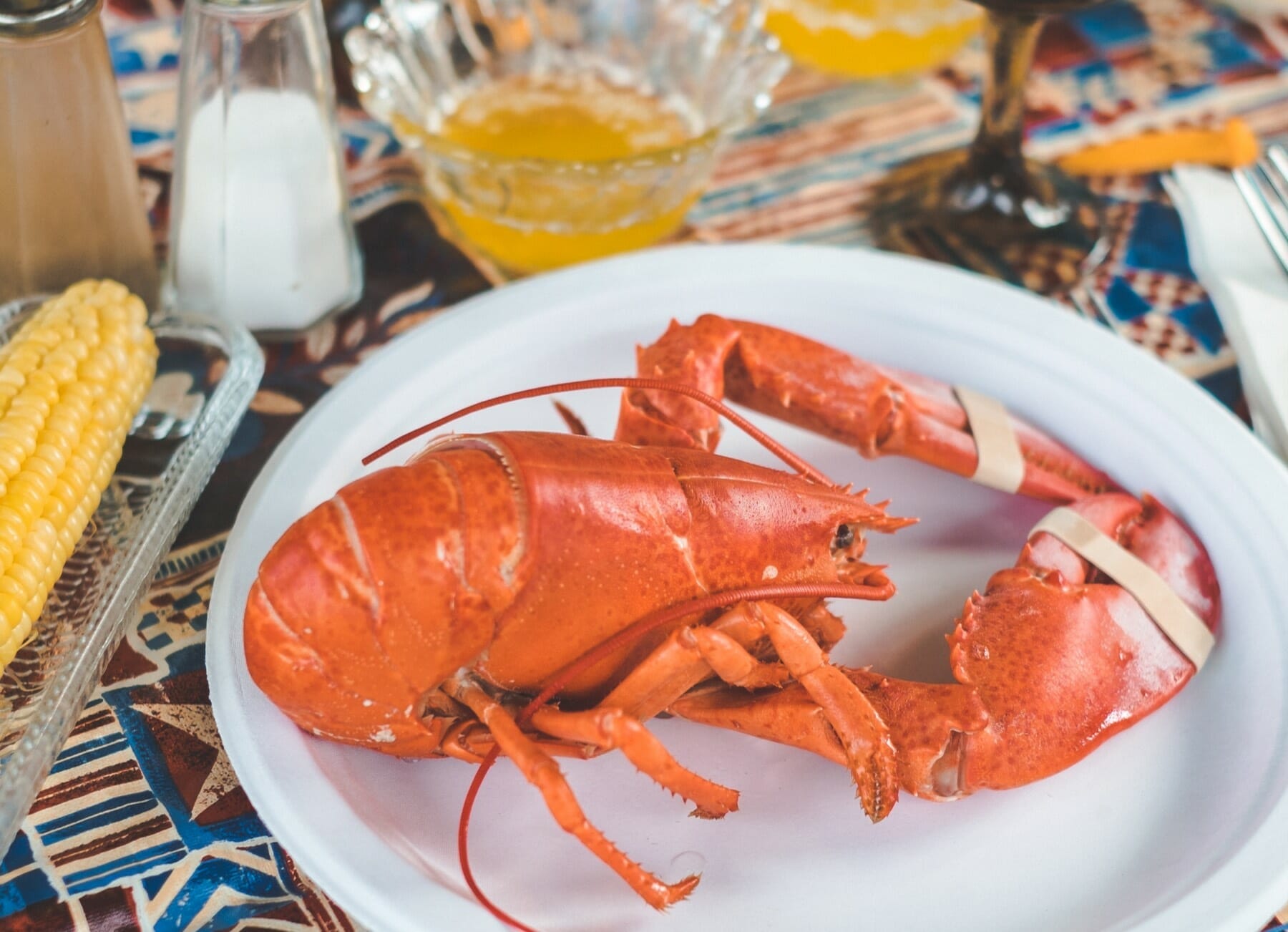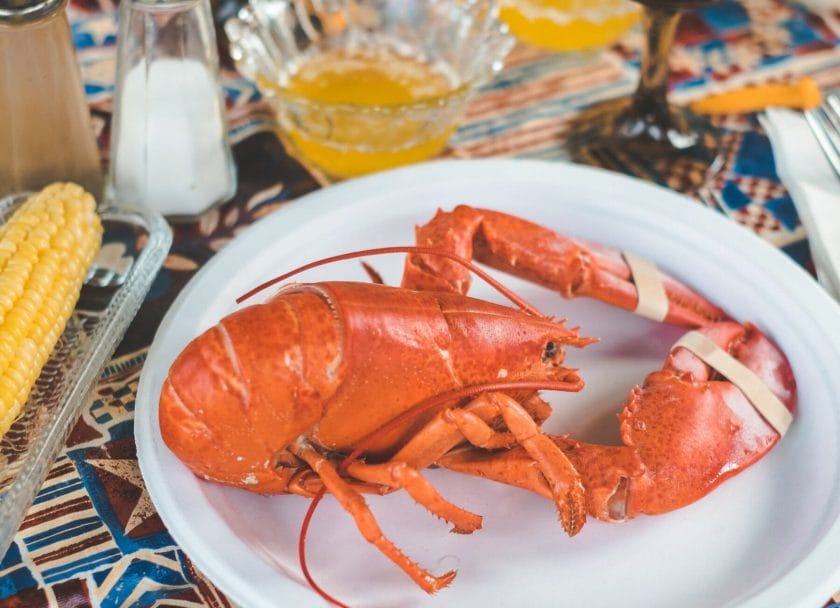 Seeing and doing so many things is sure to make you hungry. Lucky for you, the entire state of Maine is chock-full of yummy things to eat. (Keep your eye out for the delicious Whoopie pies served almost everywhere!)
If you're looking to have a delicious meal while exploring Maine, we recommend weaving one of these restaurants into your travel plans.
Happy Clam Shack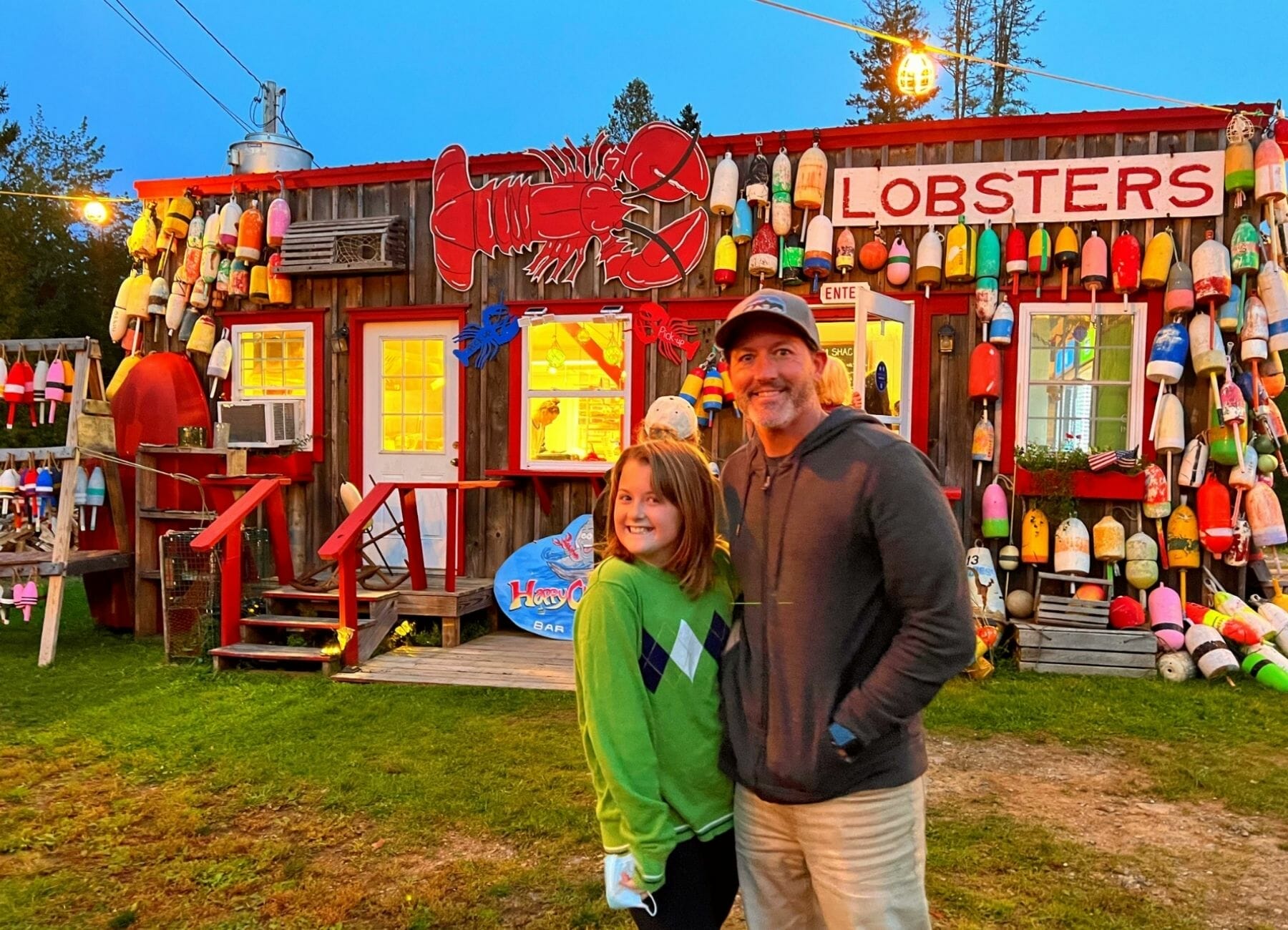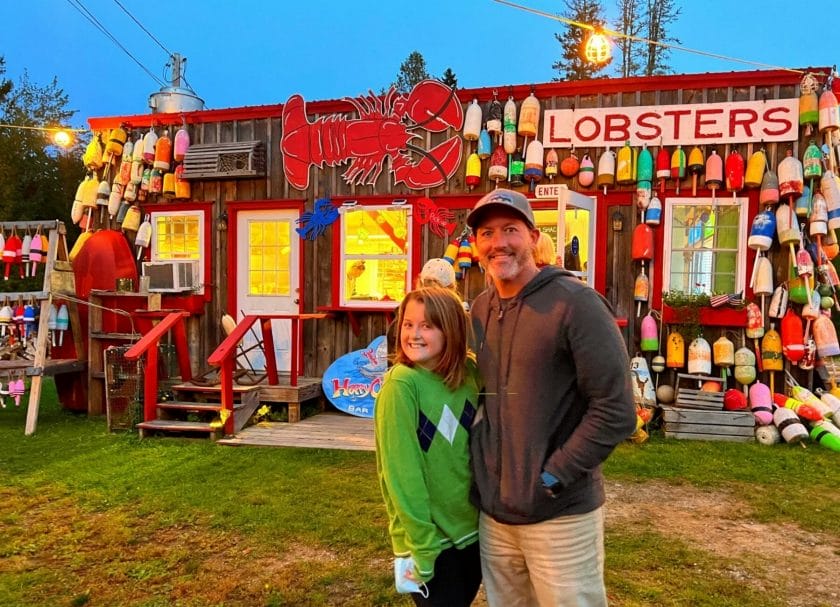 No trip to Maine is complete without some delicious seafood, and we 100% recommend the seafood at Happy Clam Shack. This eatery is located just outside of Bar Harbor, and it stays busy for a reason: The lobster here is fantastic! There are a few tables outside, but many prefer to grab their food and take it to go.
Atlantic Brewing Co.
Maine is well known for its beer, and some of the best beer in the state comes from Bar Harbor's Atlantic Brewing Co. Not only is their beer top-notch, but so is the barbecue they serve up, so be sure to grab some of both while you're in the area. You can even take a few cans of their brew to go if you find you like it as much as most do!
Pizza Villa
Portland is renowned for its food scene, meaning there are delicious places to grab some grub around every corner in the city. One of the absolute best places for food is Pizza Villa. This Italian eatery has been around since 1965, and they have definitely perfected their pizza game. Be sure to stop by for a pie while you're exploring Portland.
Moody's Diner
Moody's Diner in Waldoboro is a Maine staple. This unassuming restaurant has been family-run for over 80 years, meaning it has definitely had time to develop a reputation. Fortunately, that reputation is a good one, and locals and tourists alike flock to the eatery to enjoy their homemade meals and world-famous pies.
The Maine Diner
Finally, there is the Maine Diner. This Wells restaurant is another great place to grab some food. The place serves up some of the best seafood in the area, and we especially love their chowder, clam strips, and crab cakes. Of course, the traditional diner entrees are also good, meaning there is something for everyone at this classic Maine eatery.
Where to Stay
Of course, you will need somewhere to sleep each night after checking out the area. Fortunately, there is no shortage of affordable rental houses, cute bed-and-breakfasts, awesome inns, and beautiful campgrounds. Choose from the handful of lodging options below and you're sure to enjoy your stay.
Bar Harbor Inn and Spa
Those who enjoy a luxury hotel experience are sure to love the historic Bar Harbor Inn and Spa. This amazing lodging option is absolutely beautiful. It offers plush accommodations, an onsite restaurant, and as the name mentions, a spa. Best of all, the location is unbeatable as it is in town and a short drive to Acadia National Park.
Newly Renovated Third-Floor Condo
Prefer a modern condo over a hotel? Then you'll love this super sleek Newly Renovated Third-Floor Condo located in Portland. The condo is located within walking distance of the bay and has views of the water. On top of that, it features two bedrooms, an awesome patio, and a fully stocked kitchen, making for a very comfortable stay.
Forest Ridge Campground
Those who want a more rustic lodging option should turn to the Forest Ridge Campground near Bangor. This beautiful campground is the perfect place to pitch a tent or park your RV. It offers full hookups, a gorgeous natural setting, and plenty of amenities to keep everyone busy and happy throughout your stay.
Clearly, there are tons of amazing things to do in Maine. Why not pick and choose your favorite options from the list above, book your hotel/house/campsite, and hit the road with Maine as your destination? You're sure to have an incredible time that you'll remember and talk about for years to come!
More Info Check Out:
21 Best Things to do in Mystic CT
Top 14 Maine National Parks and State Parks To Visit
11 Things to do in Bar Harbor, Maine
6 Epic National Park Road Trip Ideas [Maps Included]
31+ Fun Things To Do In Vermont [2 Day Itinerary included]
45 Places to Stop on Your Ultimate Vermont Road Trip
11 East Coast National Parks You Want To Visit This Year
Acadia National Park Itinerary [Plus Where To stay]
14 Best Things To Do In Lincoln New Hampshire
19 Best Things To Do In Newport RI
Pin This Post: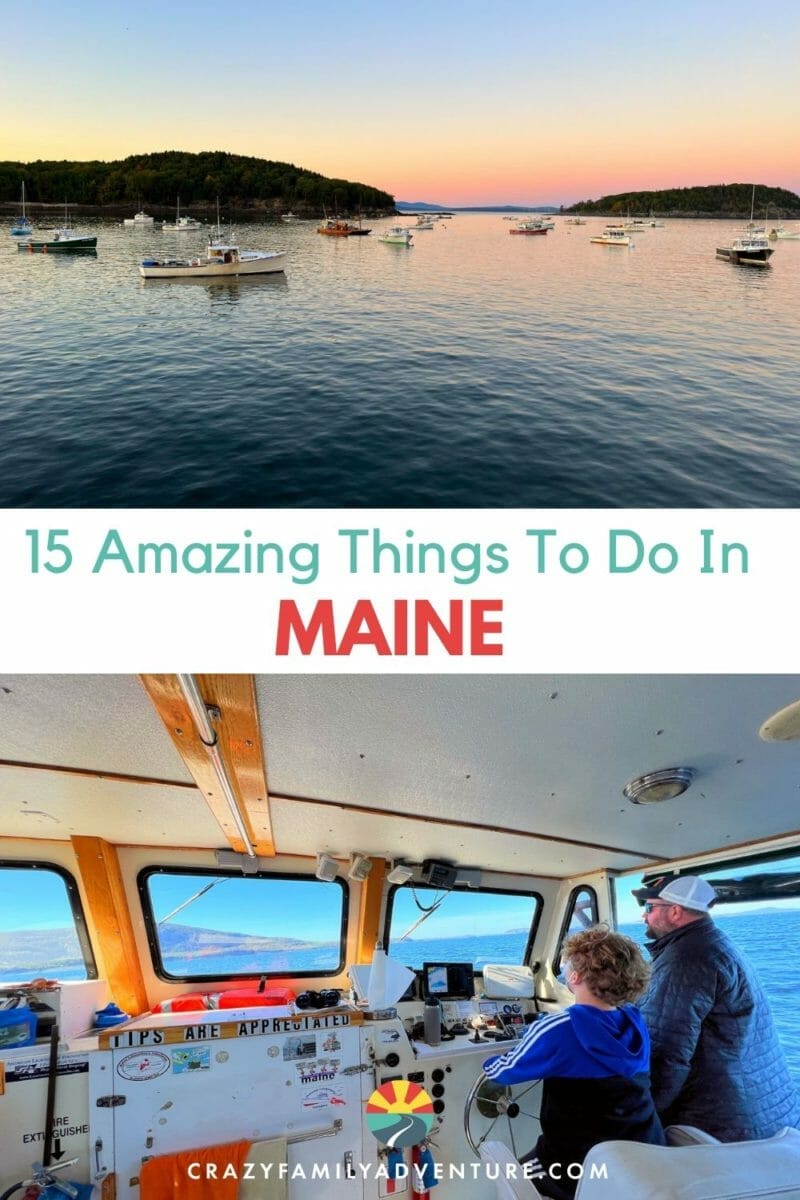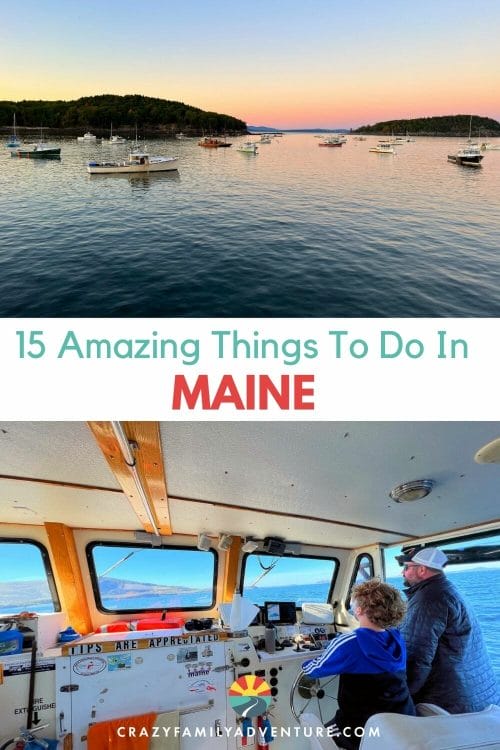 Latest posts by Chelsea Gonzales
(see all)
DISCLOSURE: This post may contain affiliate links, meaning I get a commission if you decide to make a purchase through my links, at no cost to you. Please read my disclosure for more info.