We were super excited to see what Savannah was like. All the pictures we saw showed the amazing old oaks with the Spanish Moss hanging down and we were excited to see for ourselves if it really looked as magical as it seemed! We were really excited to get there and check out all the things to do with kids in Savannah.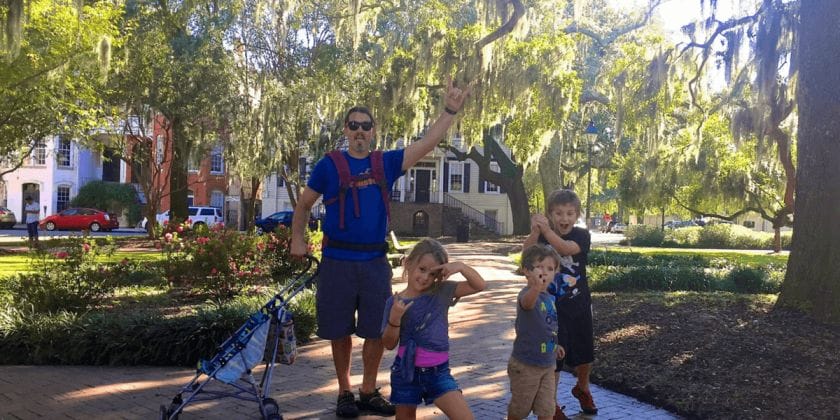 We were heading to Savannah after our Stone Mountain visit, so we had high hopes for another great adventure. We weren't disappointed! Savannah has a magical feel to it and screams old city charm and new city elegance.
We started our visit by going to the visitor center to see what they would recommend for things to do in Savannah with kids. Everyone we had talked to had recommended the trolley tour. With 6 people, it can get expensive, so instead we decided to walk from River Street out to Forsythe Park and back. We would see a lot of the famous squares the city is known for and get a good feel of the city by walking through.
Not really knowing what we were doing we headed down to River Street and ended up driving right down River Street. I wouldn't recommend it. It was super busy with people and cars and you are driving on a cobblestone road! The bikes on the bike rack were bouncing away.
We found a place to park in a parking garage (there are quiet a few a street over from River Street) and headed out.
[ordered_list style="decimal"]
1. Walk the City
2. The Cathedral of St. John the Baptist
3. Forsyth Park
4. River Street
5. River Street Sweets Candy Store
6. Free Ferry Ride
7. Moon River Brewing Company
[/ordered_list]
7 Things To Do With Kids In Savannah:
1. Walk the City
Along the way you will see a bunch of the squares. You can stop to take a break on a bench or by a fountain, or just enjoy the beauty as you walk through.
2. The Cathedral of St. John the Baptist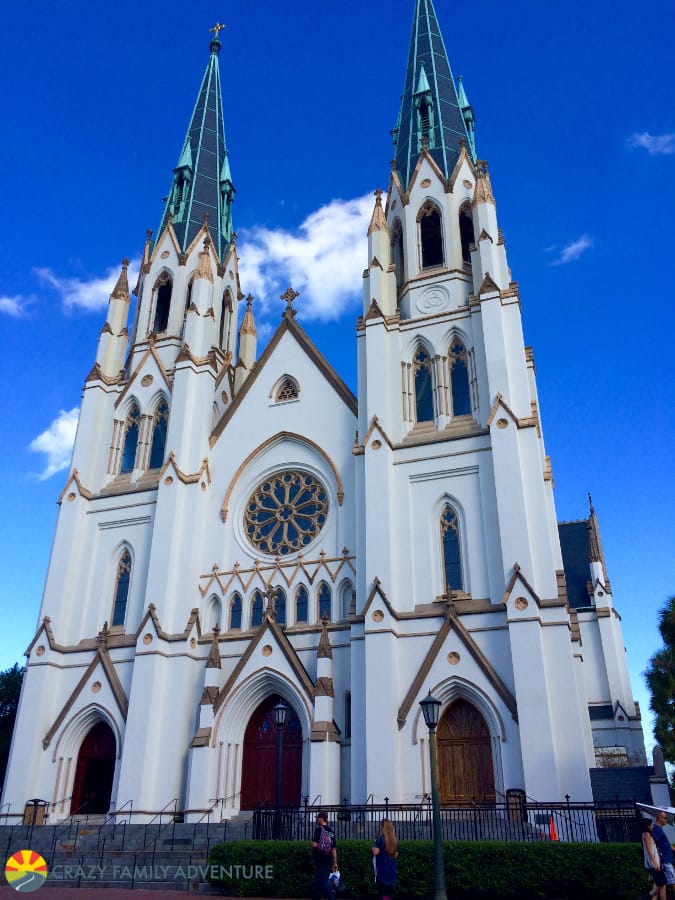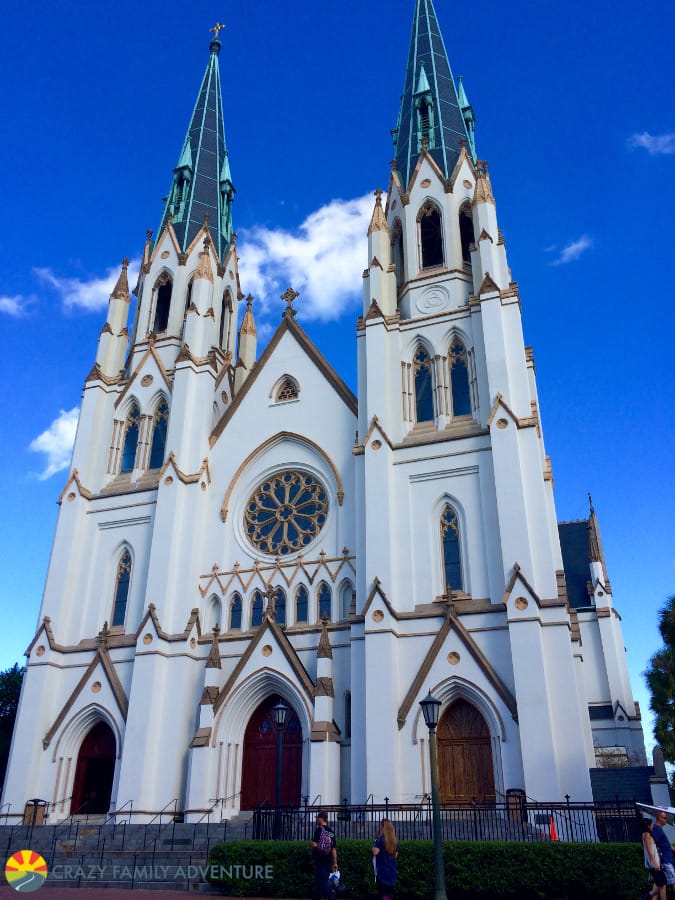 First, verify when the church is open (and not in mass) and stop in to view the amazing architecture. If we didn't have 4 young kids with us we would have sat and stayed longer.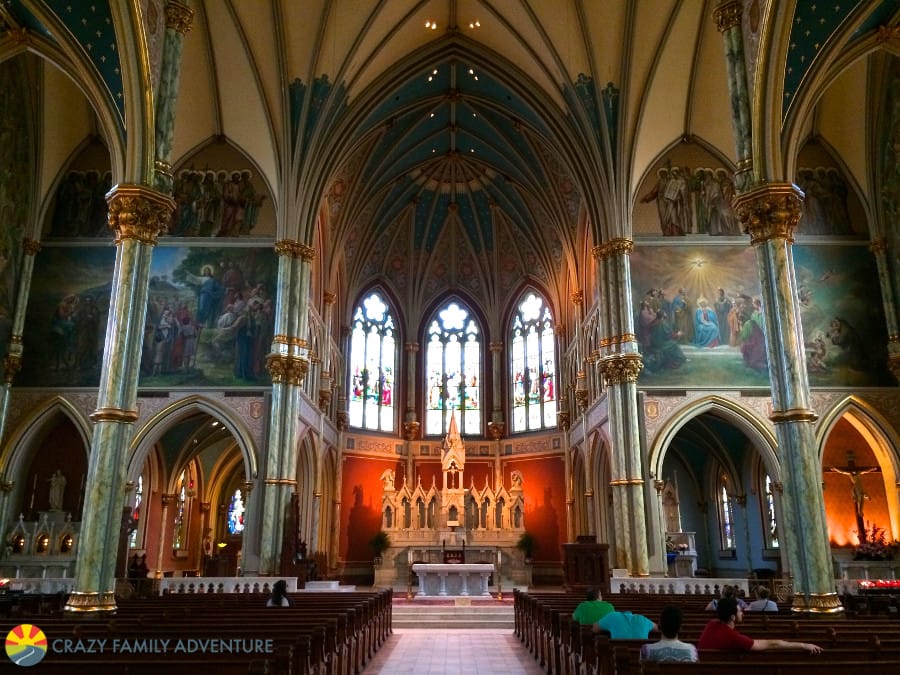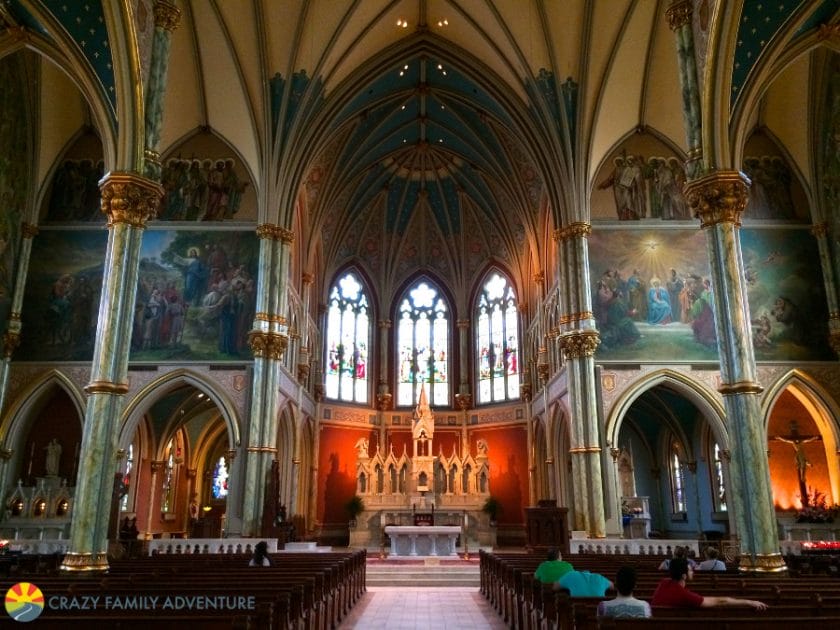 However the minute we walked in, Cannon and Knox went straight for the baptismal font thinking it was a splash pad. Then proceeded to slam down every kneeling bench. We quickly knew it was time to go! We snapped a couple of pictures and moved on.
3. Forsyth Park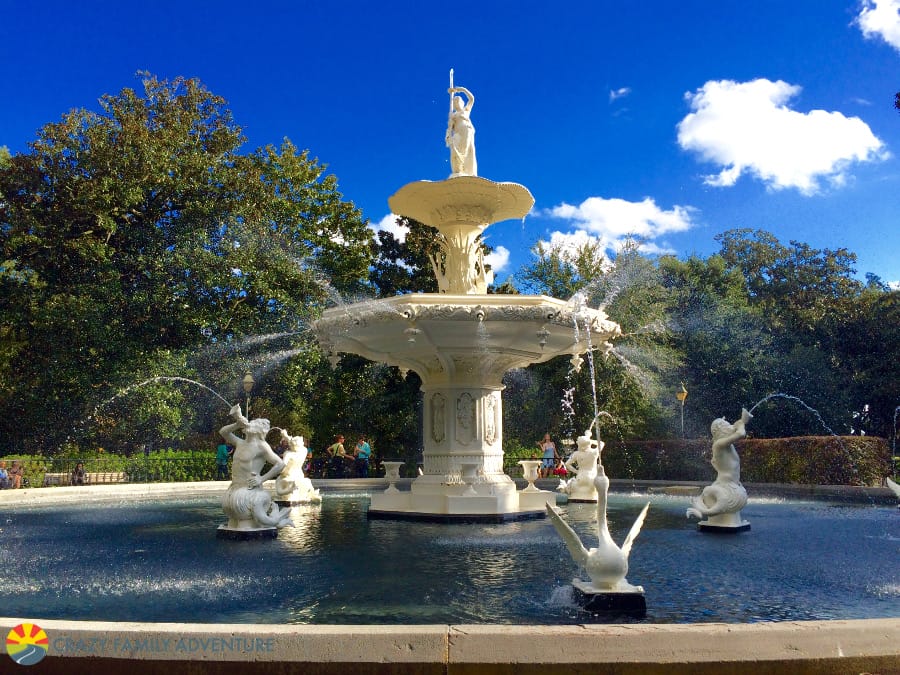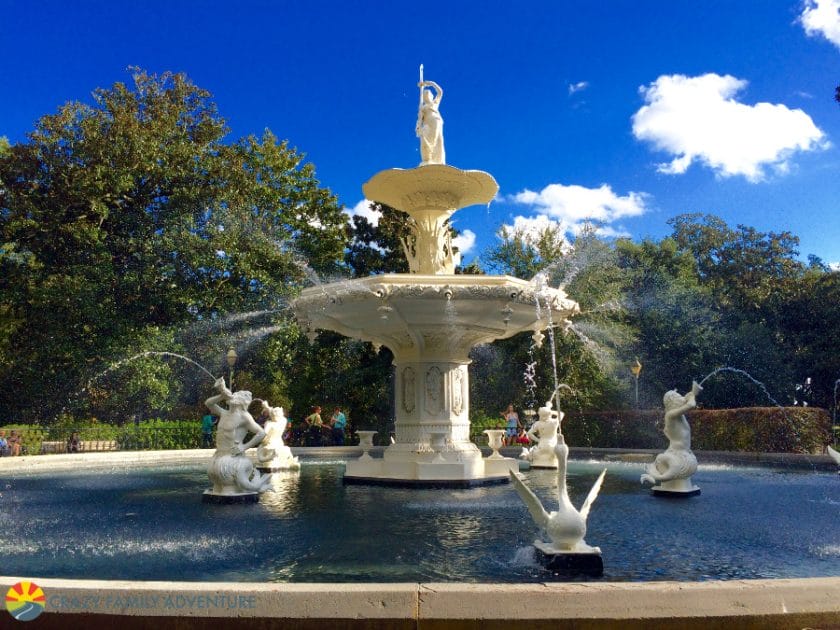 This is the park with the lined walk way that you see in all of the pictures of Savannah. And it was beautiful. They were setting up for a Martha Stewart-esque wedding, which unfortunately meant they had a tent setup right in the amazing walk way.
It was still worth going to see the fountain and they had 2 large playground for the kids to play on. We hung out here for a while before making our way back. It is about 1 mile to walk from River Street to Forsyth Park. This is a must on the list of things to do with kids in Savannah.
Looking for a place to stay? Check out this great Savannah Airbnb options!
4. River Street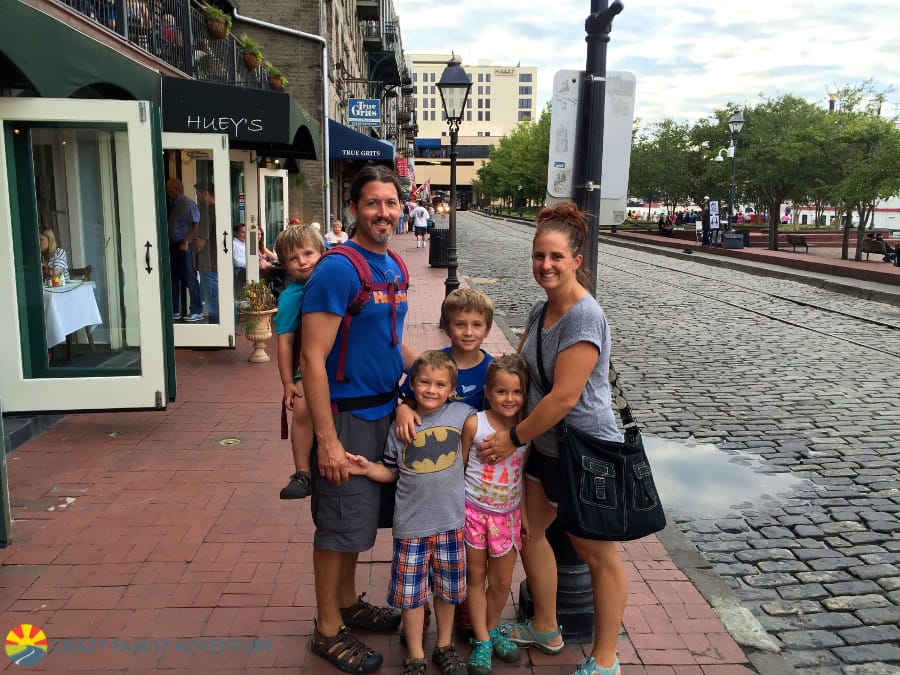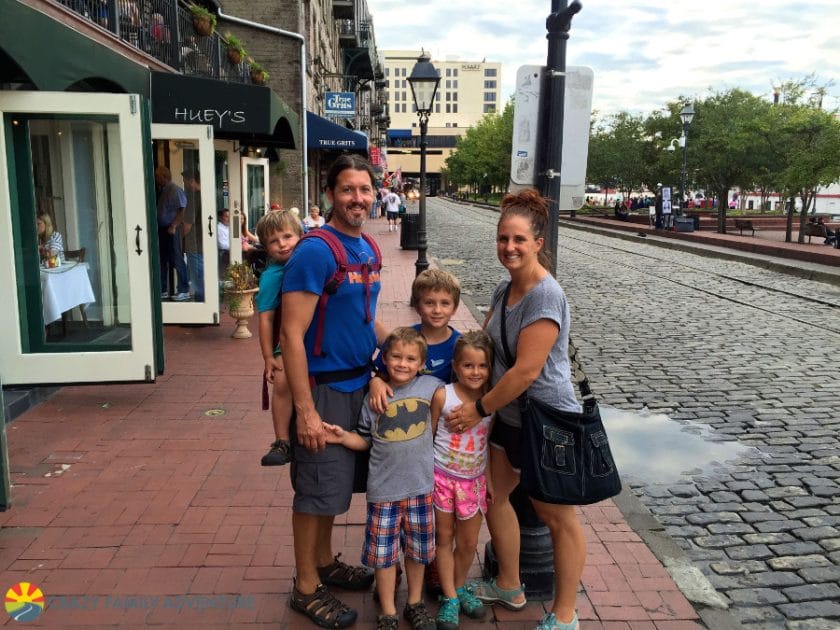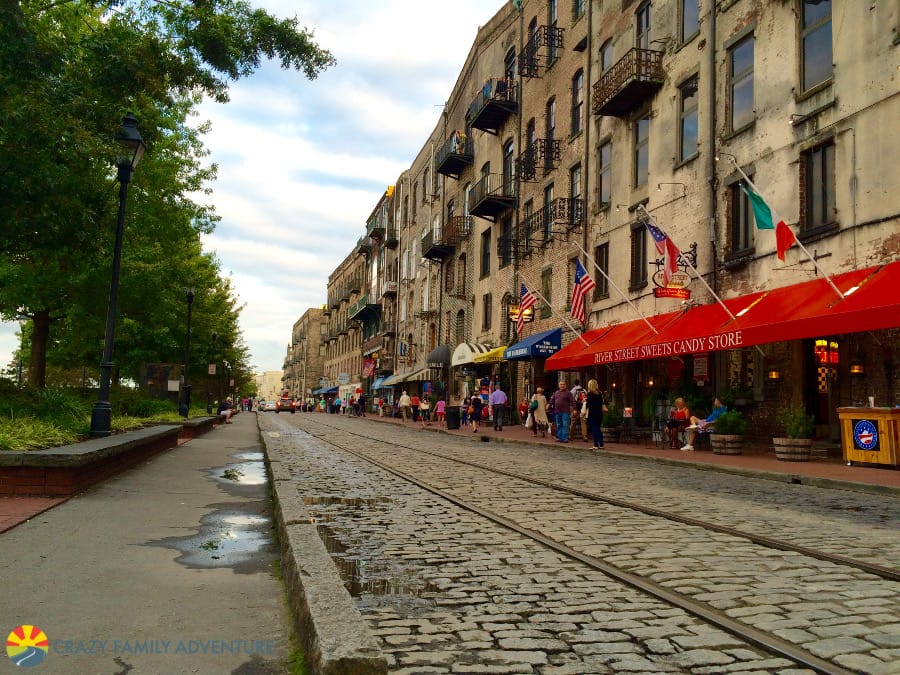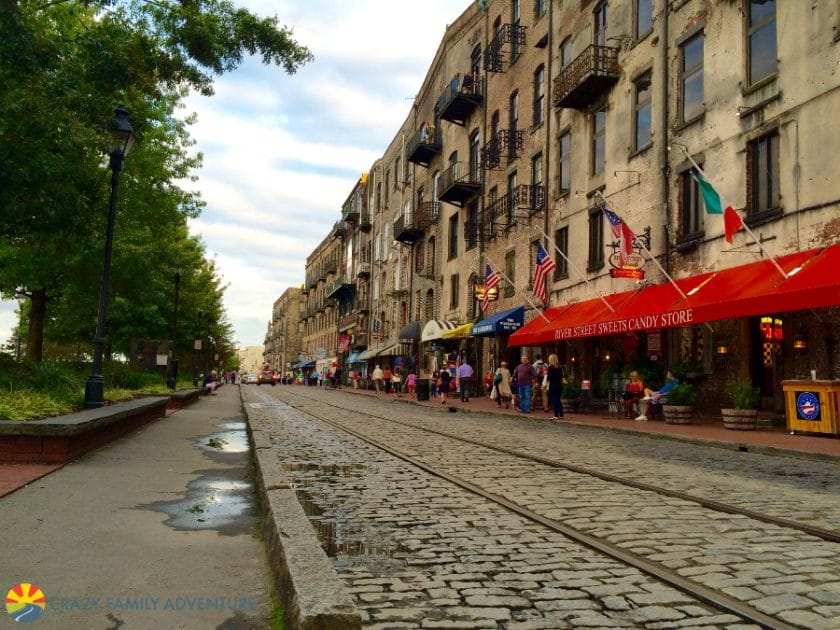 This is like a mini Bourbon Street. There are restaurants, shops, pubs, and more. The street was bustling on the weekend, but luckily a bit quieter when we came back on a week night! We found plenty to look at and taste as we walked the street as well as several nice park benches down by the river. This is an excellent people-watching spot!
5. River Street Sweets Candy Store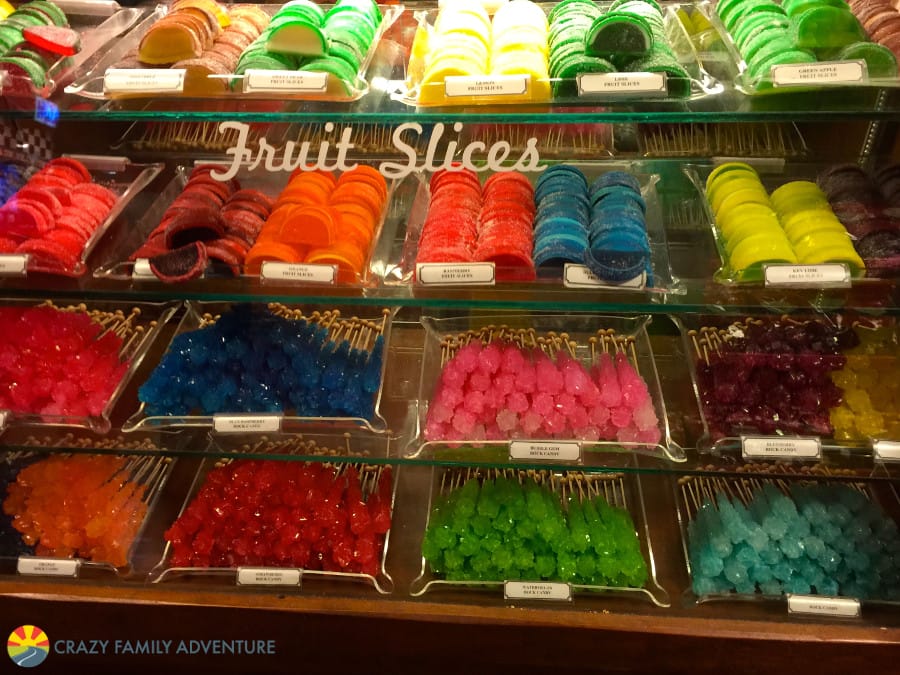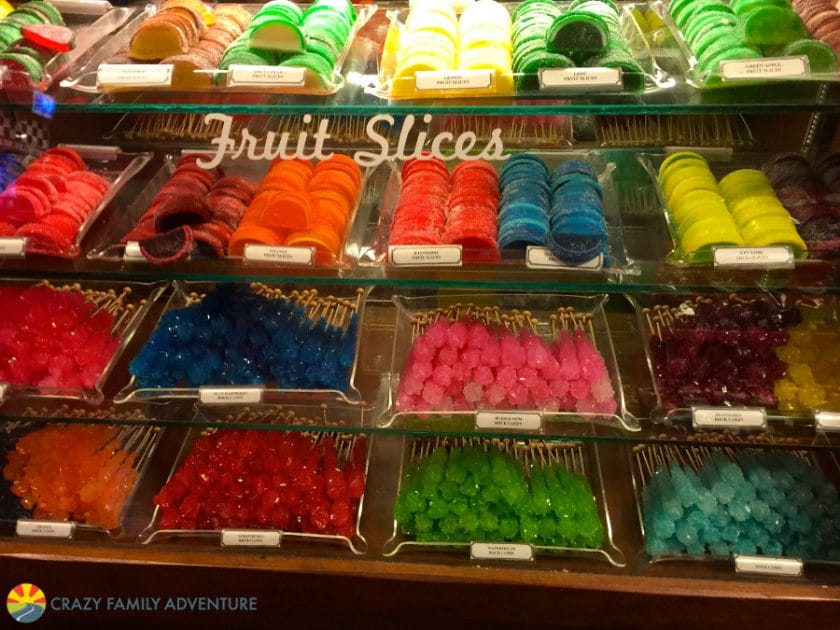 Oh yeah! They give out free praline samples! They were super yummy. They also have homemade fudge, ice cream, and a candy wall. Everyone picked out a treat and we headed to the riverfront walkway to eat our candy. Definitely another must when in Savannah with kids.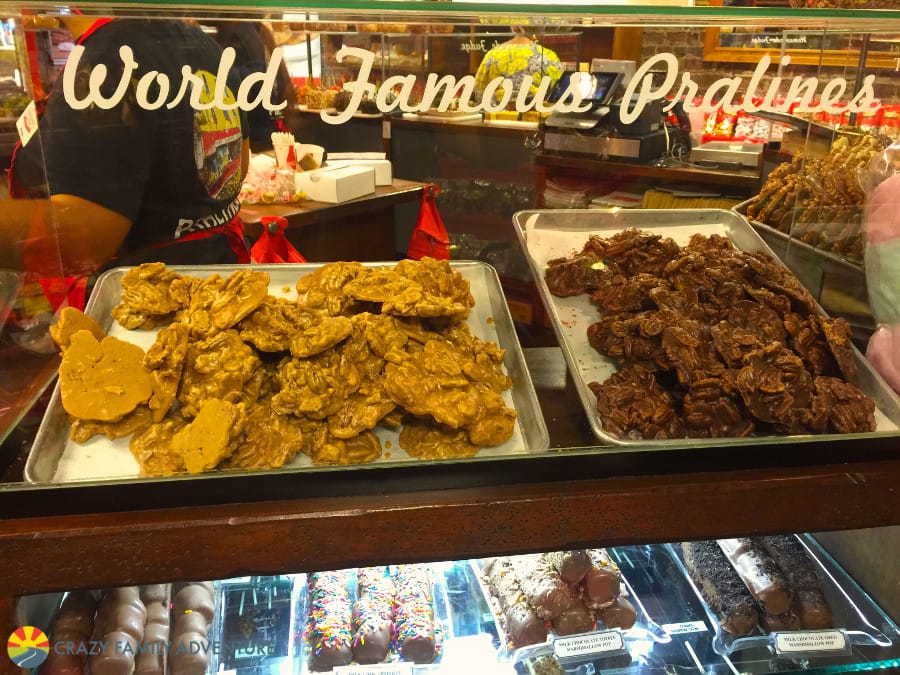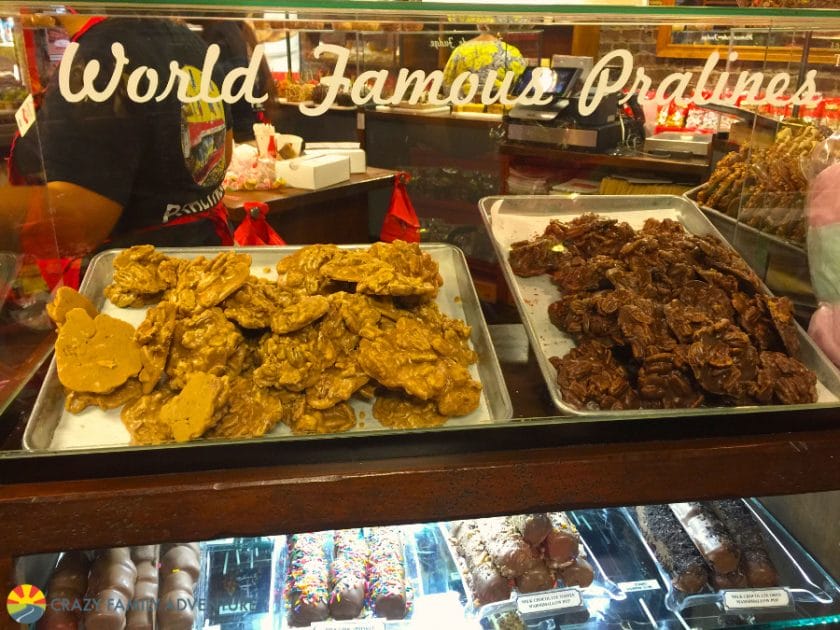 6. Free Ferry Ride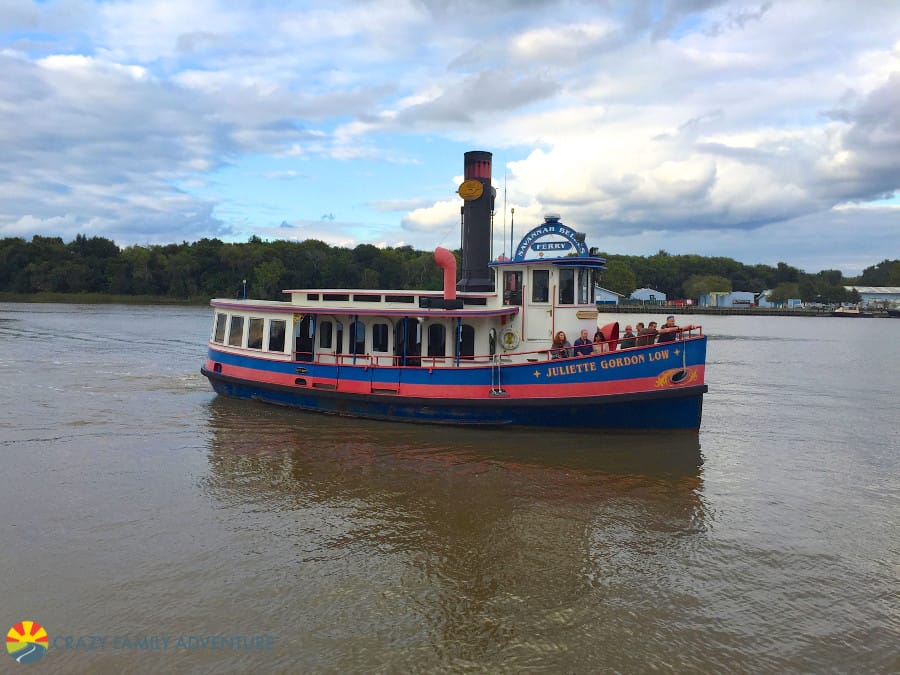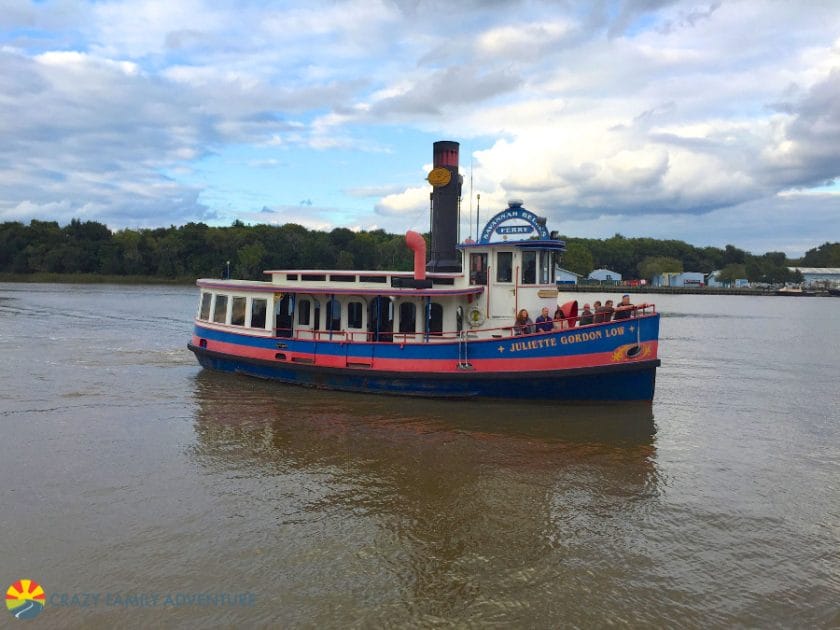 They have a free ferry that runs in a triangle and will take you across the river and then back to River Street. I mean it's FREE so of course you should do it! The kids liked being out on the water so it was worth it.
7. Moon River Brewing Company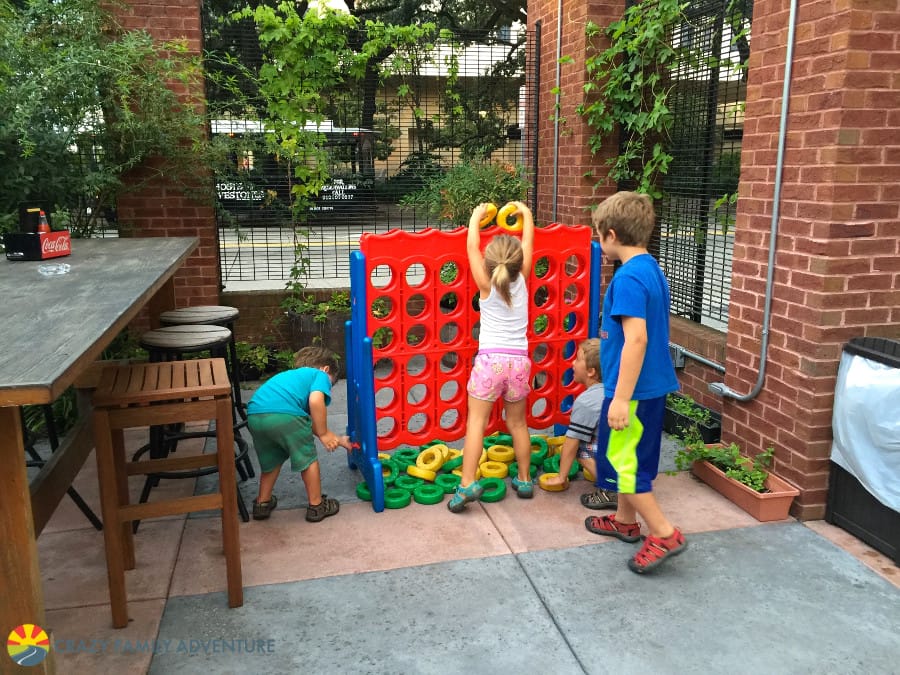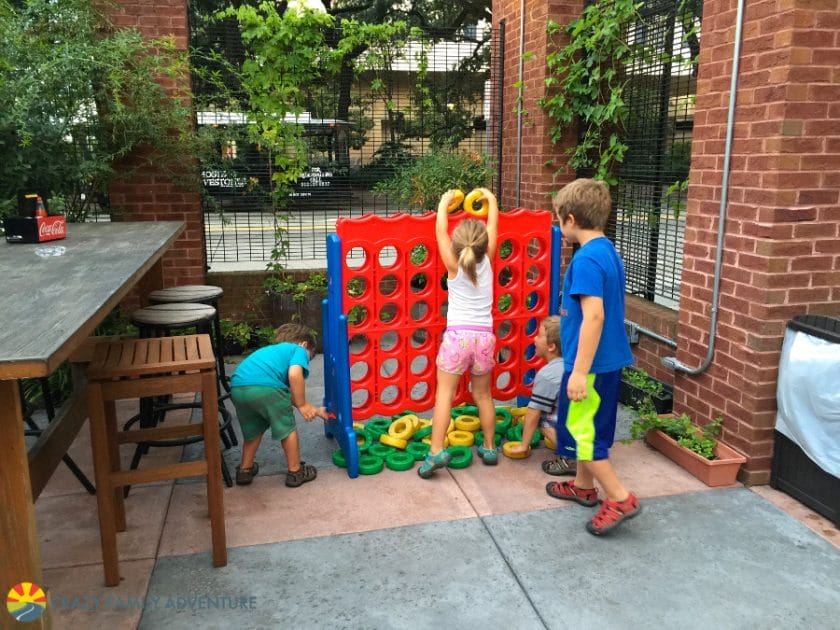 Anytime you get to a restaurant where 1 – you can eat outside and 2 – they have toys for the kids to play with you know you are in the right place! Craig really enjoyed their micro-brewed Taterlicious Harvest Ale with pumpkin seeds and pie spices on the rim. And everyone liked their food. They also turned on the Cubs playoff game on a huge projector out in the beer garden. Score!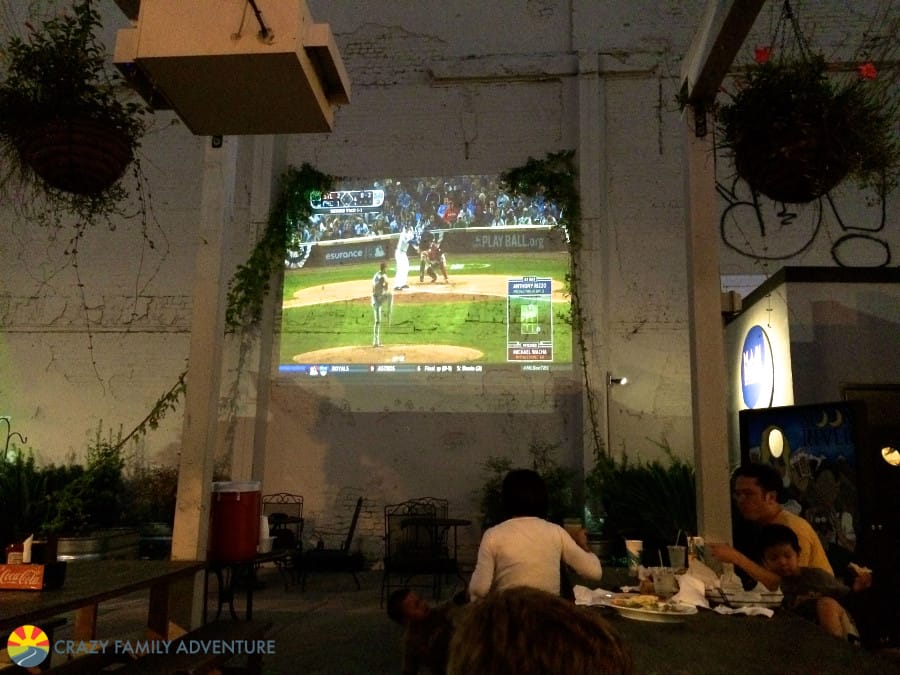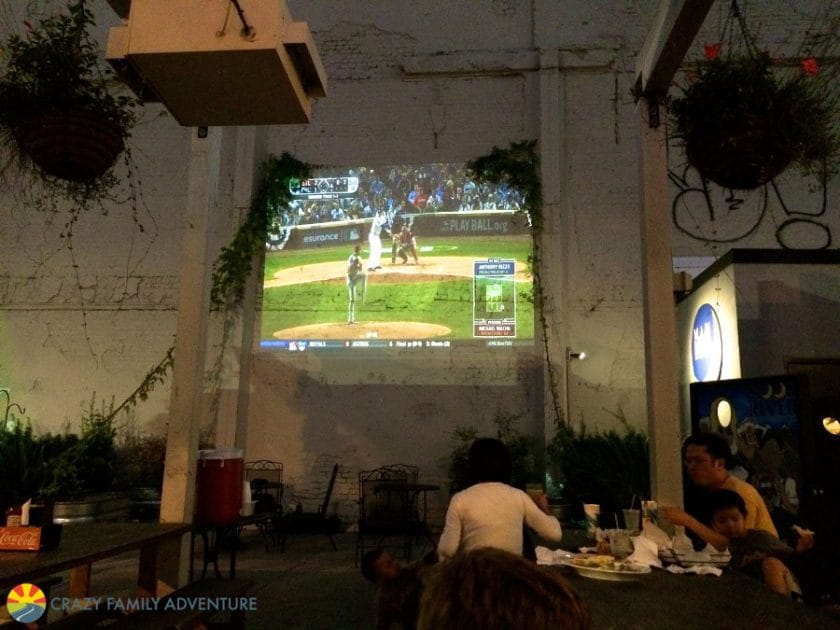 We were only in Savannah for a few days, but we now we want to be back. It was a really neat city and we loved looking at the old buildings, walking through the streets, and seeing the lanterns lit by fire.
There are lots of great hotel options in Savanah that work well for families too.
Have you been to Savannah with kids? If yes, what was your favorite part? Also let us know if you have any other things to do with kids in Savannah because we definitely want to make it back there!
DISCLOSURE: This post may contain affiliate links, meaning I get a commission if you decide to make a purchase through my links, at no cost to you. Please read my disclosure for more info.