Growing up in Oklahoma City, we visited Dallas often. It was generally the place we would go for a quick getaway, and as adults, my husband and I have taken our kids on trips there on more than one occasion. Fortunately, there are tons of things to do in Dallas with kids, so we are never bored when we get there despite our many trips to the area.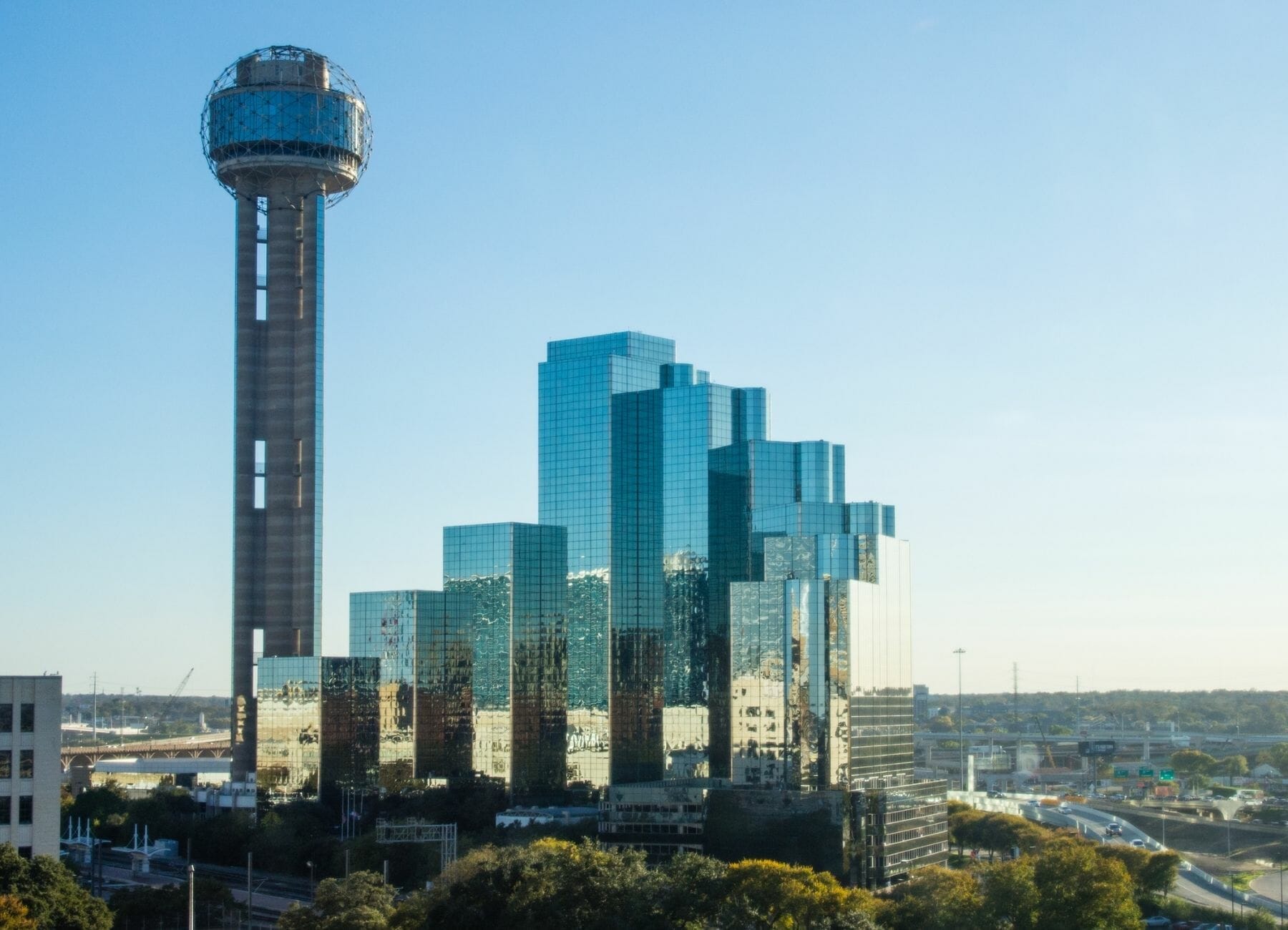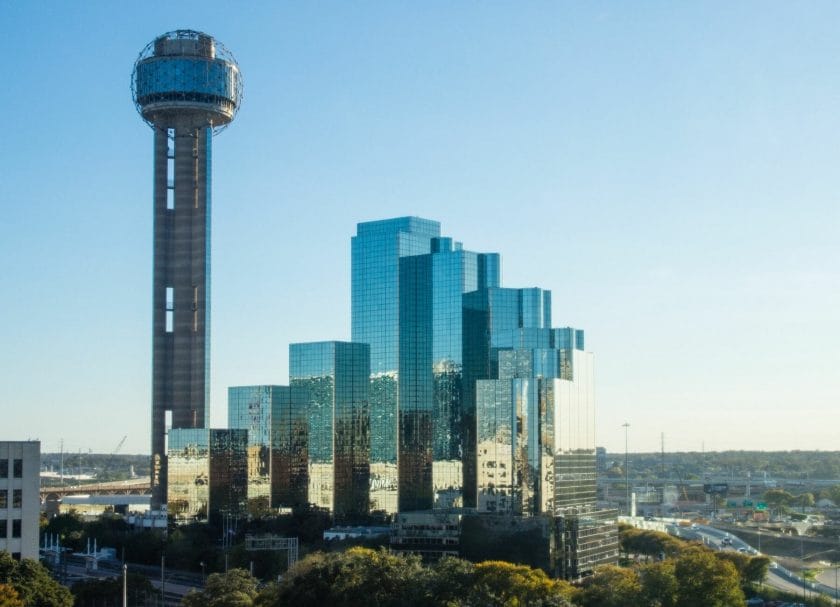 If you're planning a trip to the Dallas and Fort Worth area, you may be wondering where to begin your planning. If that's the case, you've come to the right place. In this article, we will discuss the best family-friendly things to do in Dallas with kids and the best places to eat and stay.
Let's begin!
Things to Do
In this first section, we will discuss our favorite things to do in Dallas with kids and some of the things we have yet to do but have included on our bucket list for next time. We are confident that if you choose your activities from this list, you will have a wonderful time during your visit to Dallas, Texas.
Perot Museum of Nature and Science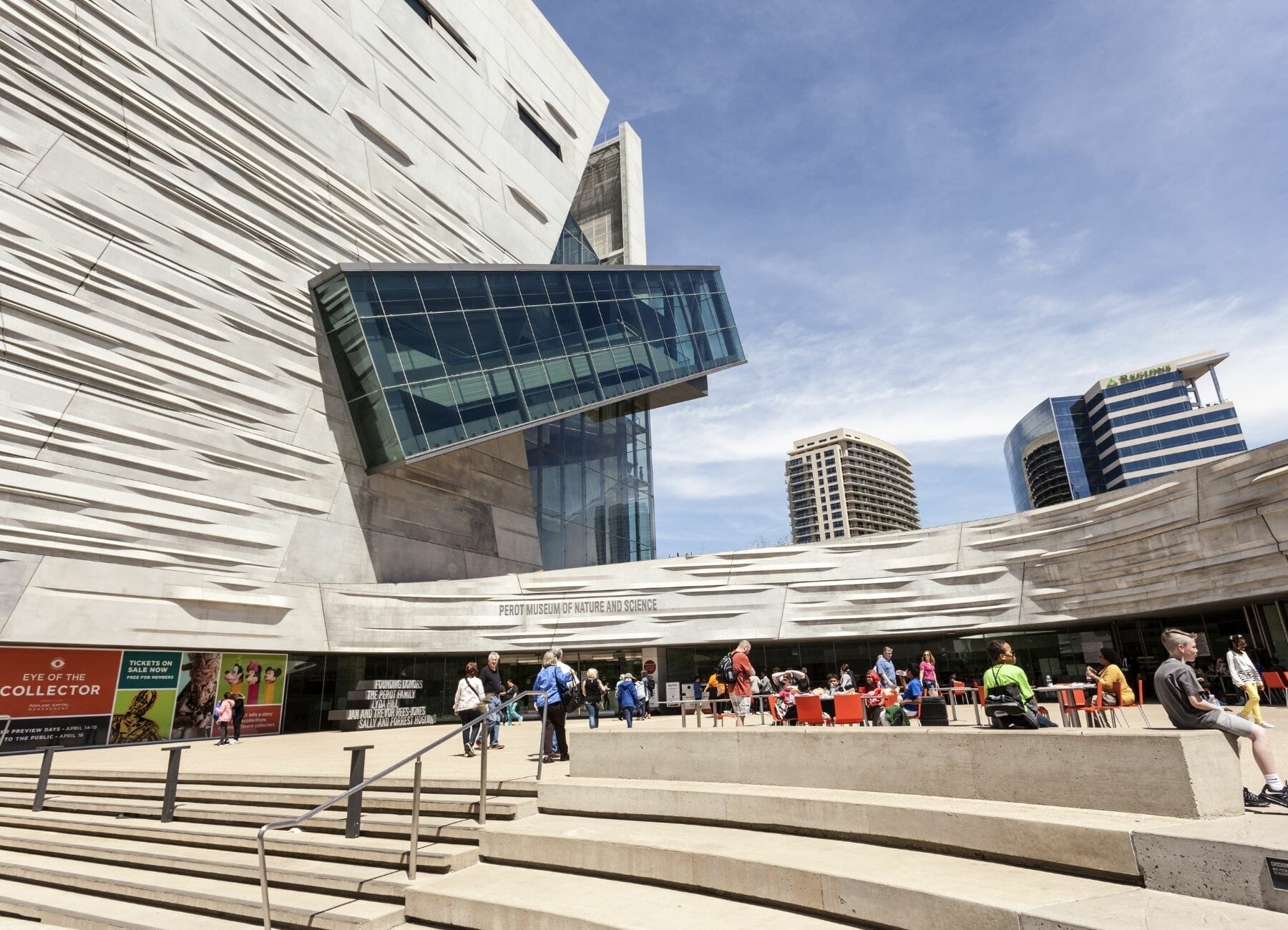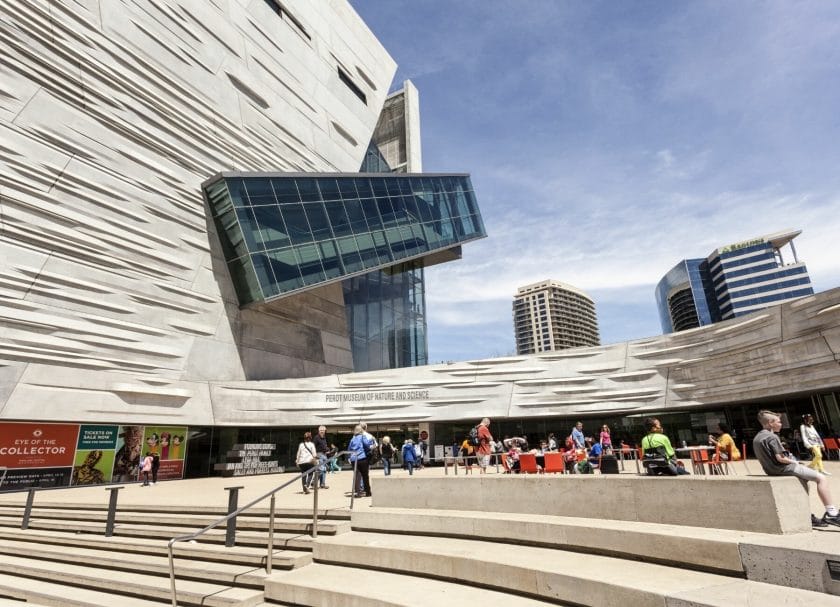 One of the first places we took our son on his first visit to Dallas (and one of our first trips as a family) was the Perot Museum of Nature and Science. He was just a toddler then and probably didn't get much out of the visit at the time. However, we have been back a few times since, and he loves it more each time. I think this is a pretty big compliment coming from a kid who has visited dozens of science museums all over the country.
One of our favorite parts of the Perot Museum is the "Being Human Hall," where visitors can learn about how the human body works. My geology-obsessed son loves the "Gems and Minerals Hall," and the "Engineering and Innovation Hall" is a spot where everyone can do some hands-on learning.
We have yet to take our youngest one to this museum, but I'm certain she will adore the Children's Museum, where she can learn through play.
Medieval Times Dinner and Tournament
If you've never been to a Medieval Times Dinner and Tournament, you simply must add this to your Dallas itinerary. Yes, it's a bit of a tourist trap, and yes, you will find other locations in other parts of the country. However, Medieval Times offers a super fun time that everyone should get to experience at least once, and the Dallas location is no exception.
During your time in Medieval Times, you will be transported back to the time of castles, knights, and kings. You will be served a delicious four-course meal while enjoying a tournament and rooting for your assigned knight. Paper crowns are available for the little ones, and we've always enjoyed snapping photos at the meet-and-greets after the show.
Be sure to look for special deals and promo codes when booking your spot at Medieval Times. We've been a handful of times and have never paid full price.
The Sixth Floor Museum at Dealey Plaza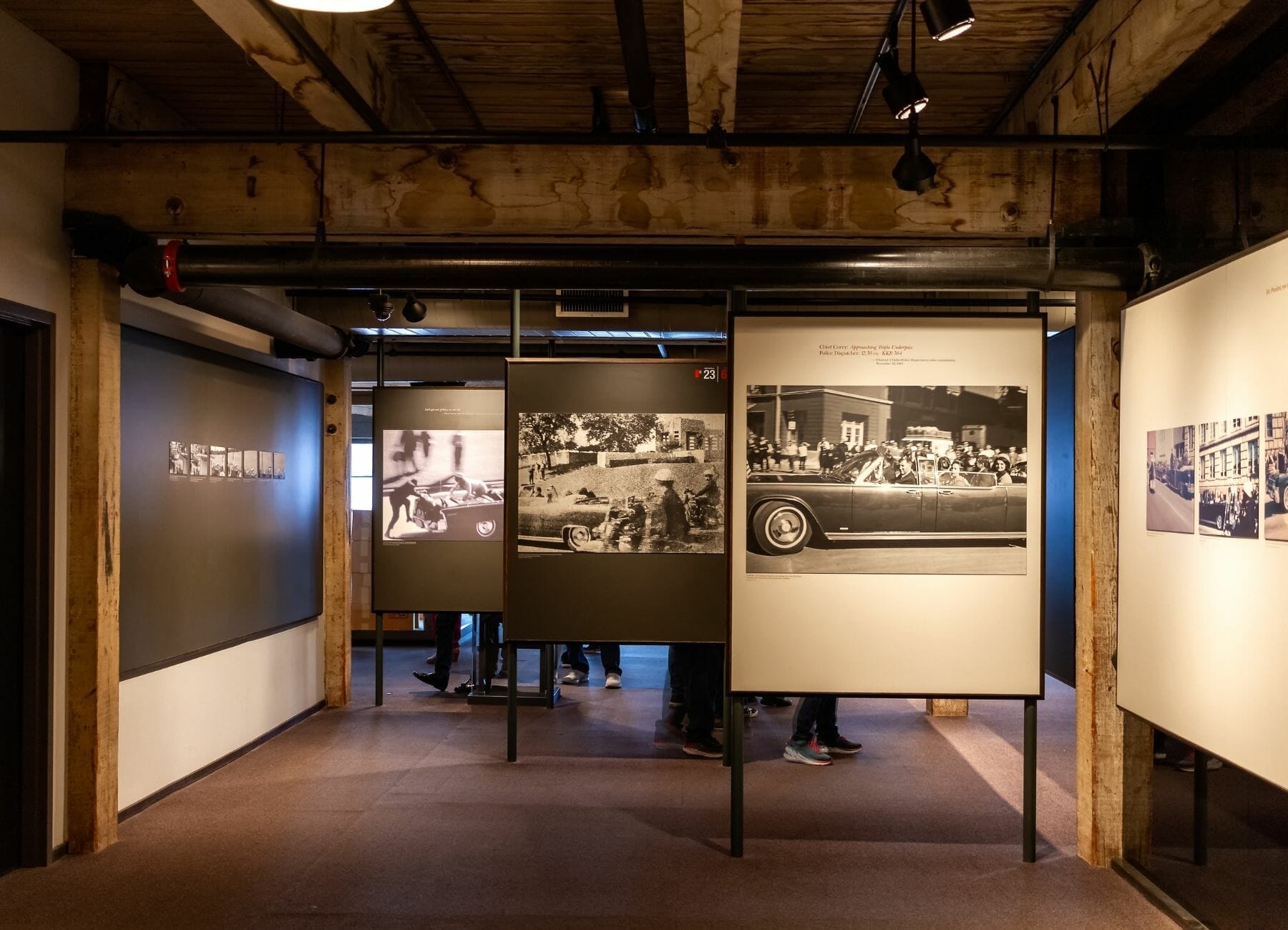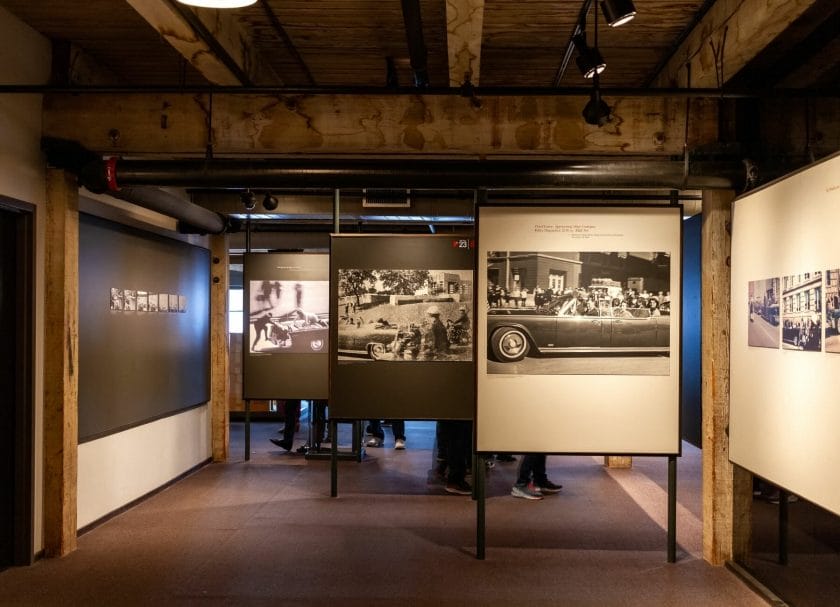 Because our last visit to Dallas was a few years back when our son was much younger, we have yet to visit The Sixth Floor Museum at Dealey Plaza. Now that we have an older child who could understand and appreciate the information presented here, we will be adding it to our next Dallas trip itinerary.
From what I understand, The Sixth Floor Museum chronicles the life of President John. F Kennedy. Although the museum only covers 1.5 floors, the exhibits are thorough and contain a lot of great information.
Guests see several interesting exhibits, such as a recreation of the assassination setting, the weapon used in the assassination, and several historic films. Most interesting of all is the fact that the museum is located in the former Texas School Book Depository building, where evidence of a sniper was found after the assassination.
Epic Waters Indoor Waterpark
Looking to cool off while having an amazing time as a family? you won't want to miss the epic indoor water parks in Dallas! My family highly recommends Epic Waters Indoor Waterpark. As the name suggests, this water park is indoors—meaning it is open year-round—and the place is surprisingly large for such an attraction.
Whether you prefer wave pools or water slides, there is something at Epic Waters for you. The lazy river carries guests around the place, the FlowRider allows guests to try their hand at surfing, and the kiddie play area with interactive water features is tons of fun for little ones.
The most impressive thing in Epic Waters? Lasso Loop. This slide uses a trap door to drop riders into a free fall. Once the rider has gained enough speed, they ride an incredible 360-degree loop! I won't claim that I've ever braved this slide, but I find it quite impressive, and I know thrill seekers would adore it.
Reunion Tower Observation Deck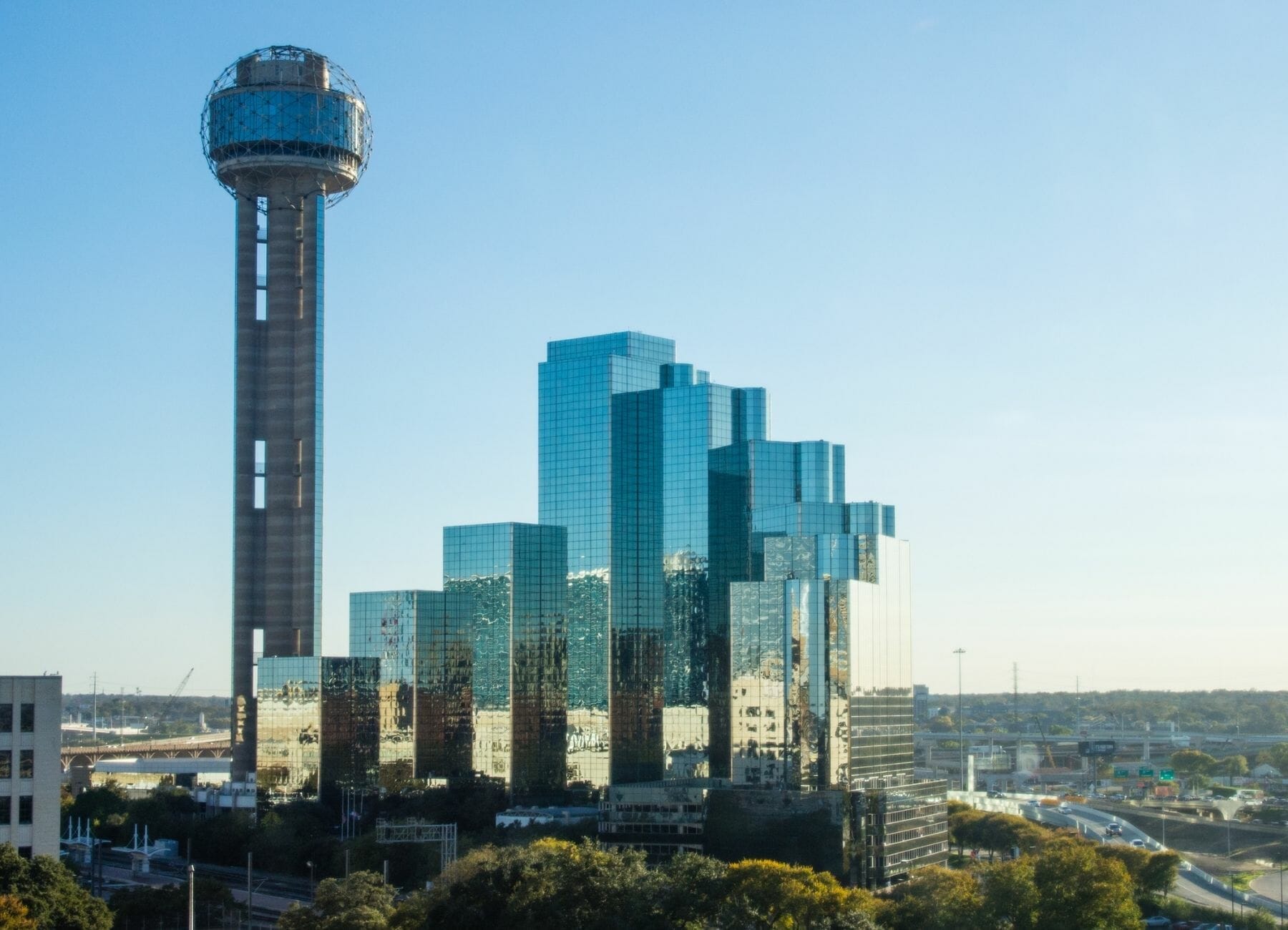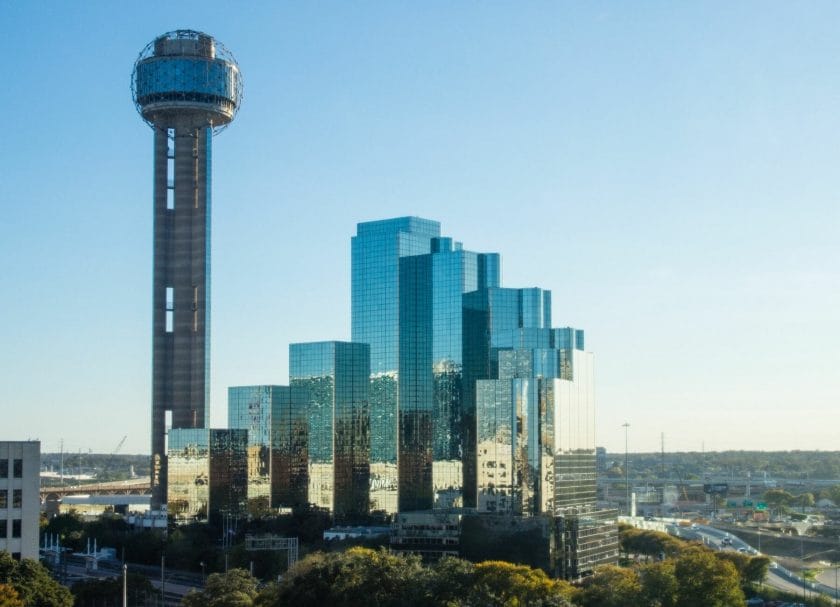 Dallas is a busy and beautiful city. We love looking at the city from ground level, but why not take it all in at once at the Reunion Tower Observation Deck?
Referred to as the GeO-Deck, this spot puts you high in the sky, 470 feet above the ground. This means you can see an enormous portion of the city, and the view is spectacular. High-definition telescopes are provided for viewing purposes to make a good thing even better. Additionally, multimedia displays provide descriptions of the city.
Want to add to your fun visit? Consider stopping by the revolving cafe or restaurant in the tower.
Dallas Museum of Art
Perfect for those with older kids who are interested in art, the Dallas Museum of Art is an attraction I visited prior to having kids and one I would gladly return to now that my son is a pre-teen (though perhaps sans toddler).
A part of the city's history, the Dallas Museum of Art has been around since 1909. Since then, the museum has changed and grown into what it is today: a perfectly curated collection of artwork that is sure to touch all who wander through the museum's many galleries.
This museum has a wonderful permanent collection, but the ever-changing exhibitions are what has always kept me coming back. The various events offered throughout the year are also great reasons to return, and the classes for kids will help get the younger set engaged in a visit to the art museum.
Dallas World Aquarium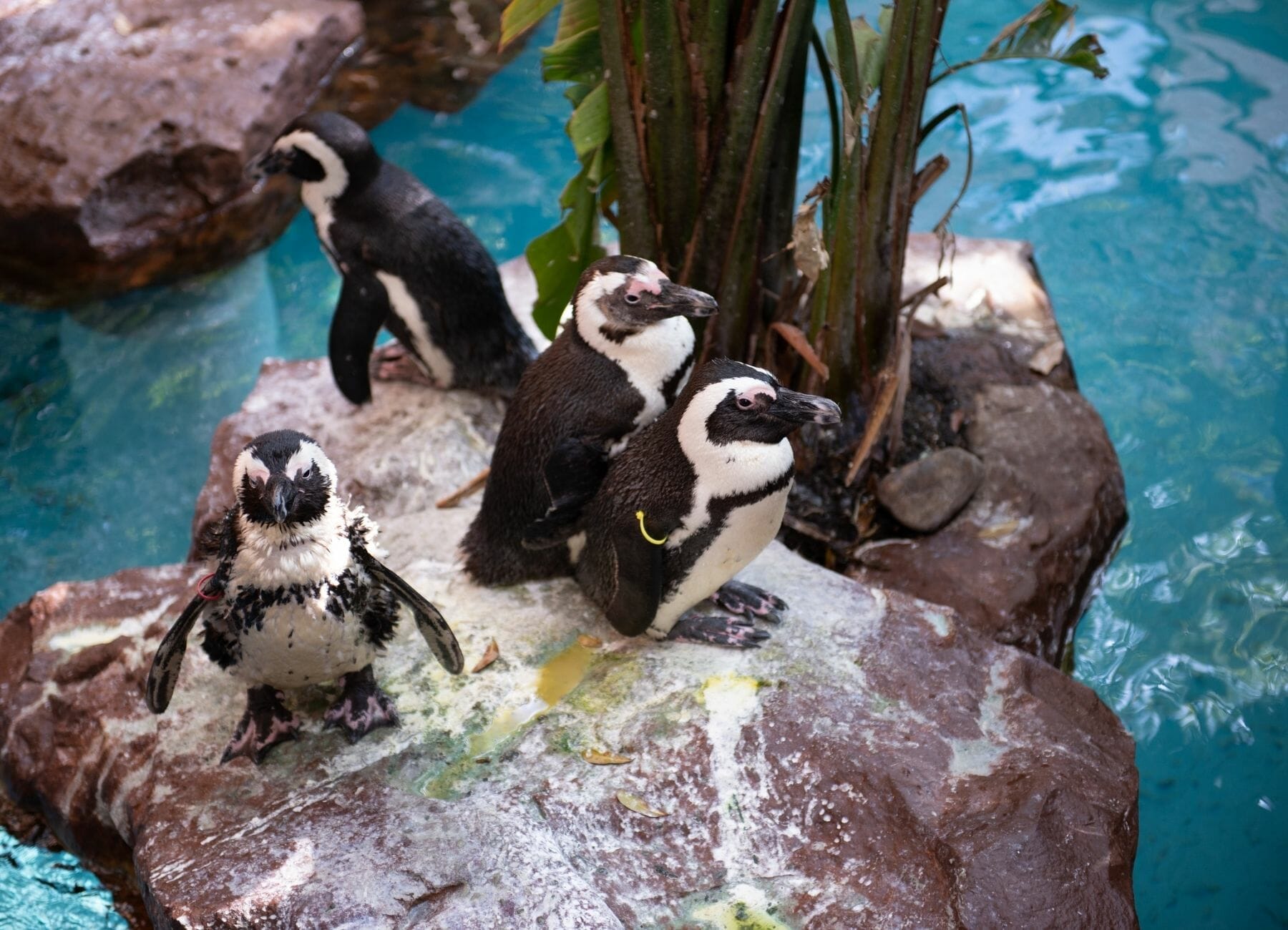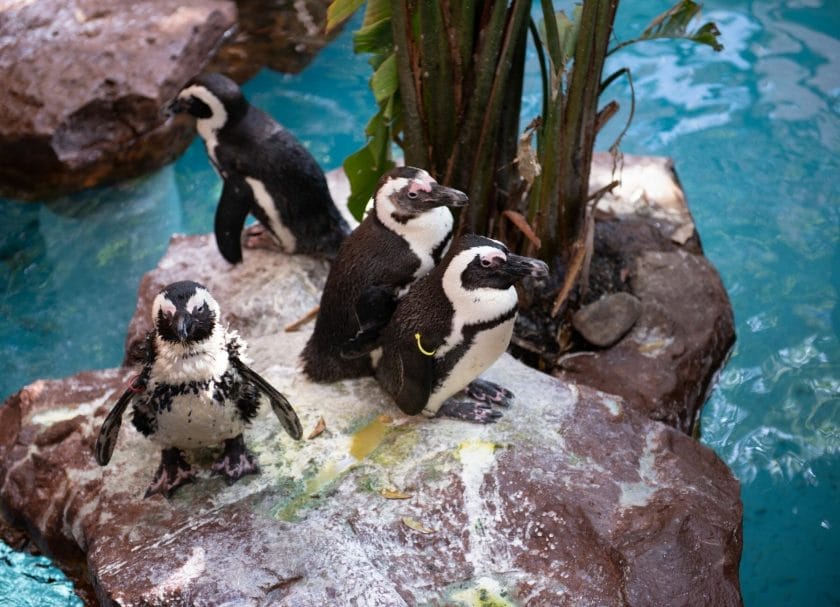 One of the better aquariums we have seen, the Dallas World Aquarium, is spectacular. We love that this attraction can fill an entire day and that it keeps the whole family entertained and happy.
As you might imagine, the aquarium features fish of all shapes and sizes and plenty of other marine life. That said, you'll also find reptiles, birds, and even some land mammals making themselves at home here. Some of our favorite animals found here include the manatees and rays.
These animals and exhibits are packed into a surprisingly small space, and it does get overcrowded on weekends. That said, if you visit during a weekday, you'll likely be pleasantly surprised by just how well the layout works.
Besides going on a weekday, we also recommend arriving before 10:00 in the morning to catch the animal feedings that happen between 10 am and 11 am.
Klyde Warren Park
Looking for a way to spend some time outside and let the kids burn off some energy? Klyde Warren Park is just the place! We always love checking out city parks, and in our opinion, this city park is one of the better ones out there.
A clean and bustling place, Klyde Warren Park plays host to various community events throughout the year, and visiting during one of these events is a surefire way to have a great time. That said, visiting on a regular day can be just as entertaining. If it's a hot summer day, the kids will love the splash park area at this park!
You see, this park is home to a seriously cool play area that features modern climbing structures that almost double as art installations. Food trucks are available for those looking to grab a quick lunch or snack, and there is even a trolley stop at the park so you can ride the free trolley around the downtown Dallas area.
Check out all of these awesome Free Things To Do In Dallas!
African American Museum of Dallas
Despite my frequent visits to the city, I only just learned about the African American Museum Of Dallas, and I cannot wait to check it out with my 10-year-old. In my opinion, learning about the history of our country from various points of view is incredibly important, and we have made a point of weaving this into our adventures as road schoolers. This museum seems to be the perfect addition to our roadschool studies.
The African American Museum of Dallas features several very well-done exhibits on the history of African American people. It also dives deep into African American culture, and many art pieces are on display throughout the museum.
I love that this museum hosts various performances and events that celebrate African American people and culture, and I hope that we can attend one of these events during our time there. Another thing I love? Admission to this museum is free!
Dallas Arboretum and Botanical Garden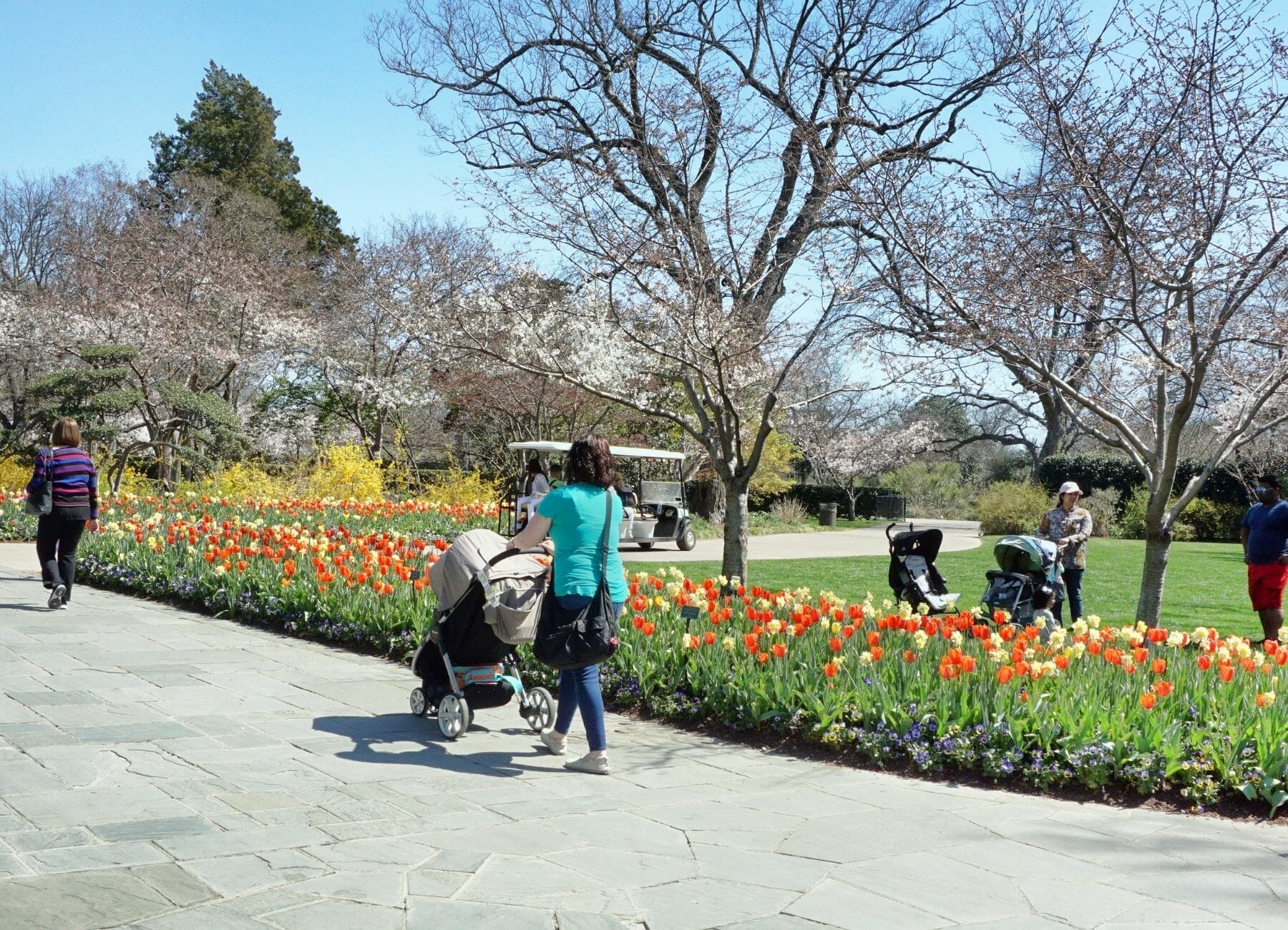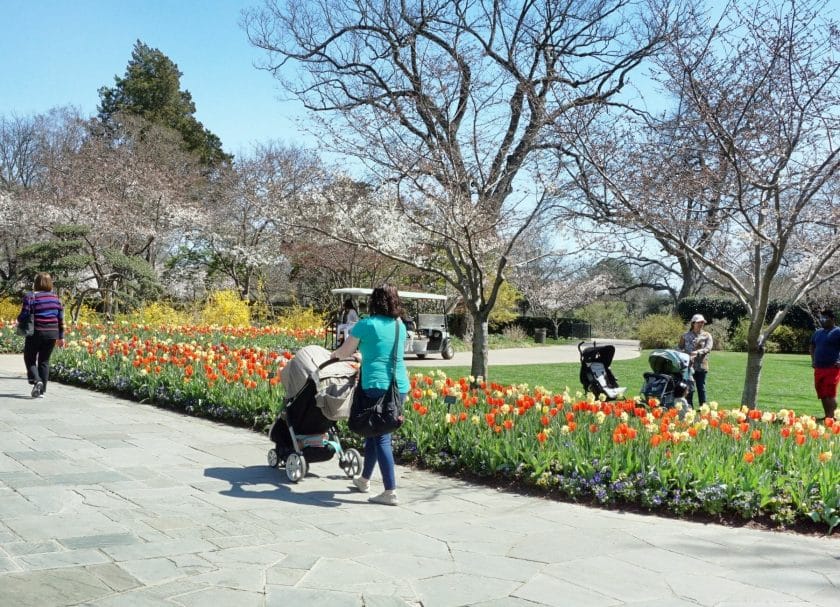 The Dallas Arboretum and Botanical Garden is another fantastic Dallas attraction. Many parents skip this stop because they're afraid it isn't for kids. Don't do this! This garden is for people of all ages, and our son has enjoyed it since he was a little bitty guy.
This place was voted one of the best botanical gardens by Southern Living magazine, and when you see the beauty found here, you'll understand why. This has to be one of the most colorful gardens in the country, and you'll find a little bit of magic around every corner on these extensive grounds.
We especially love the Rory Meyers Children's Adventure Garden, where kids can explore and play for as long as they like. The seasonal events and guided tours throughout the year are also wonderful.
Escape Room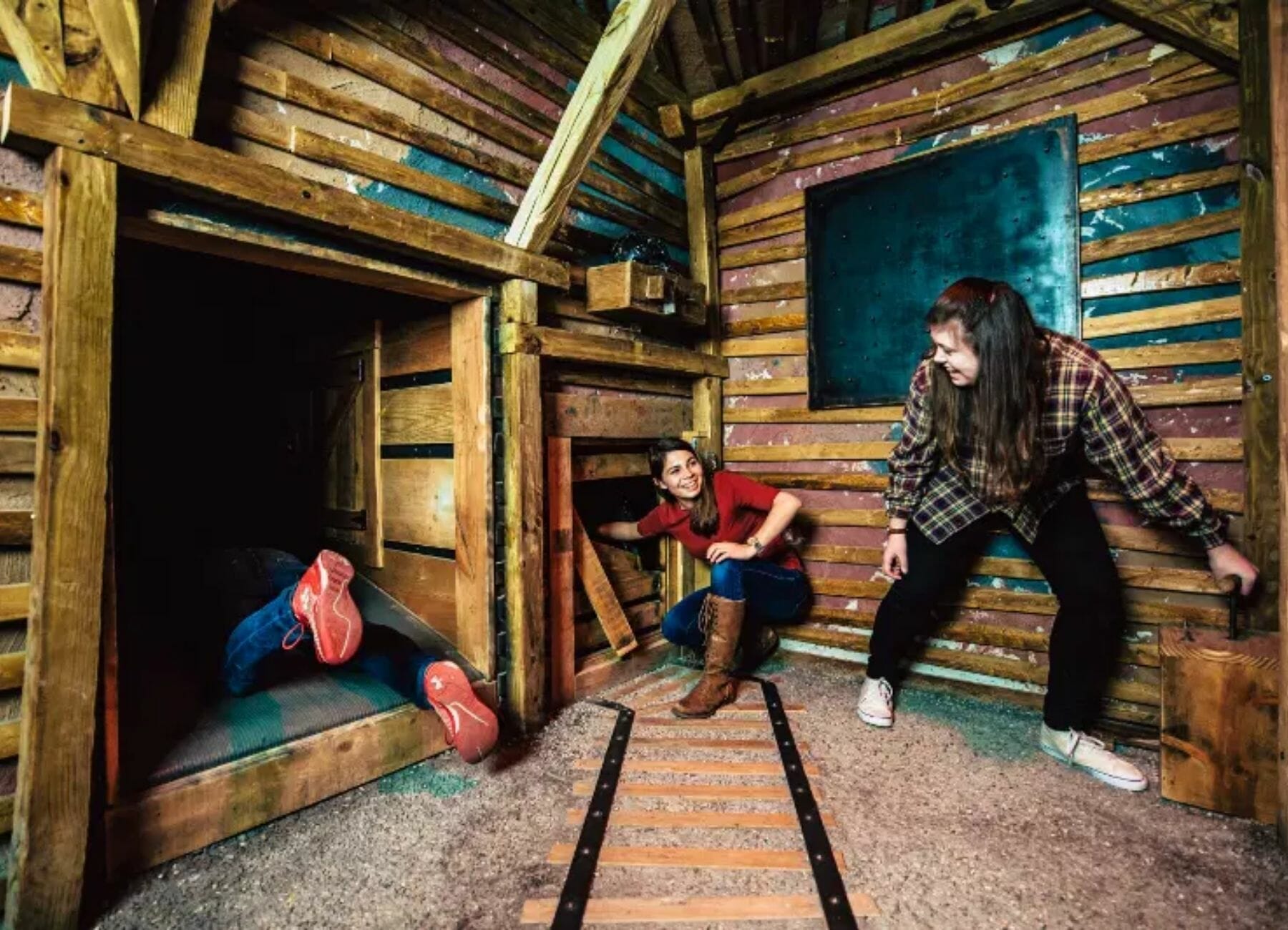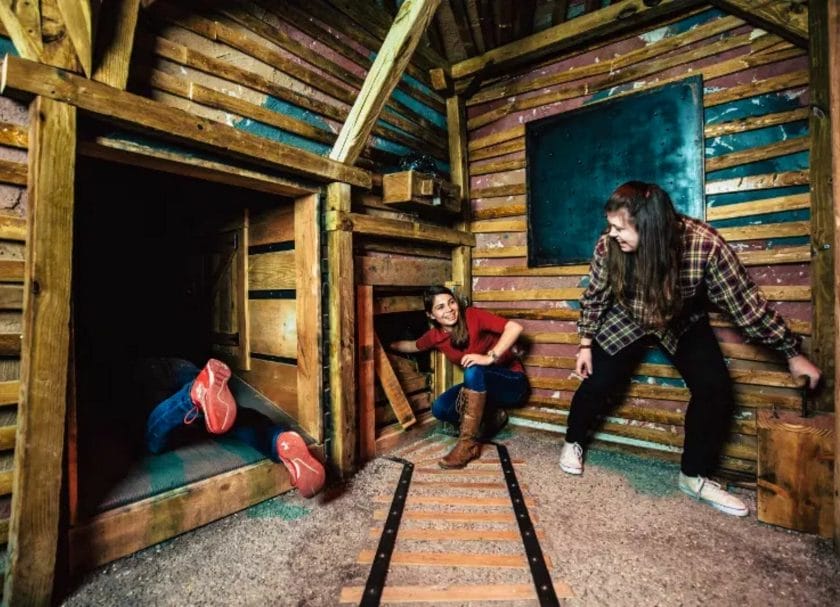 The escape game Dallas is a great indoor activity to do with your family! You and up to 8 people get put into a room and you have to figure out how to get out in 60 minutes. The rooms have unique props and setups and are filled with a variety of clues to help you figure out how to get out of the room.
Book Your Escape Room Adventure Now!!
We highly recommend taking your family to The Escape Game Dallas. You can learn more about our time playing the game at our post: THE ESCAPE GAME IS A UNIQUE AND AWESOME ACTIVITY.
Where to Eat
What about food? Well, like most other cities, Dallas is an excellent place to go for a wide variety of really great food. In fact, this city might even be one of our very favorite places to eat. There is something for every palate from burgers to barbecue when it comes to dining in Dallas.
El Fenix
No visit to Texas is complete without some Tex-Mex food. Fortunately, there are plenty of places to get just that in Dallas. Our favorite Tex-Mex place? Well, that has to be the local chain called El Fenix. This place is delicious, and since it is a local chain, it's not hard to find one no matter where you happen to be in the city.
Ferris Wheelers Backyard & BBQ
Another Texas food you simply must have? Barbecue, of course. One of our favorite Dallas spots to grab some barbecue is Ferris Wheelers Backyard & BBQ. This super fun eatery in the Design District serves up some excellent meats in a fun backyard complete with lawn games and even a Ferris wheel.
Twisted Root Burger Co.
Heading to the Deep Ellum neighborhood? We highly recommend a stop at Twisted Root Burger Co. This local restaurant serves up incredible homemade root beer in a variety of different flavors. They also offer awesome burgers using a variety of different meat options for patties.
Kate Weiser Chocolate
Of course, you will also want to make sure to visit Trinity Groves. While you're there, pick up some sweets from the amazing Kate Weiser Chocolate shop, and then wander the Continental Avenue Bridge to soak up the ambiance.
Where to Stay
Wondering where you will lay your head at night? Not to worry, we've got you covered there as well. Houses and apartments are available for those who like to spread out, and hotels are plentiful for travelers who prefer to go that route. Planning to travel with an RV? There are options for you too!
VRBO
Urban Landing
Want something that is both affordable and close to downtown? Check out this lovely apartment. The entire apartment is yours and can sleep up to four people. Self-check-in is available, and street parking is included in the rate.
Hotel
Holiday Inn Express & Suites – Dallas NW Highway
We love this Holiday Inn Express & Suites. Not only are the rooms comfortable and clean, but the hotel also boasts a lovely indoor pool and fitness center. You're sure to appreciate the free breakfast served daily, as well as its location just minutes away from all Dallas attractions.
Hilton Garden Inn Dallas – Central Expy/North Park Area
Another fantastic option, the Hilton Garden Inn Dallas, is a beautiful 3-star hotel that you're sure to love. An onsite swimming pool makes it easy to get your exercise in or have a fun time with the kids, and the super clean rooms are wonderful to come back to after a long day of exploring. Of course, the included breakfast is always appreciated as well.
Campground
Sandy Lake RV Resort
Located just 15 miles from Dallas, Sandy Lake RV Resort is an excellent pick for those wishing to RV during their time in the area. This park features full hookups, a playground, a pool, opportunities for fishing, and much more.
Treetops RV Resort
Finally, we must mention Treetops RV Resort. This beautiful park is home to full-hookup sites for rigs of all sizes. It sits 20 miles from Dallas and includes amenities such as a pool, cable TV, a dog park, and a playground.
As you can see, there are tons of amazing things to do in Dallas with kids and the surrounding areas. There are even more fun activities that we didn't even feature but are definitely worth mentioning, such as the Dallas Zoo and the Discovery Center located in Dallas. We hope you will use our experience with the city to your advantage by taking some ideas from this article, sprinkling in a few of your own, and then going out there and having an awesome time as a family!
More To Do In Texas
The 18 Best Things To Do In San Antonio With Kids
9 South Padre Island RV Parks For Your Next Vacation
18 Amazing Things To Do In Big Bend National Park
12 Best Things To Do In Houston With Kids
23+ Fun Things To Do In South Padre Island, Texas
15 Best Things To Do With Kids In Austin
Top 7 Amazing Indoor Water Park Texas You'll Want To Check Out!
Top 13 Amazing Indoor Water Park Dallas You'll Want To Check Out!
Check out Tulsa, Oklahoma too: 19 Best Things To Do In Tulsa With Kids
Pin This Post: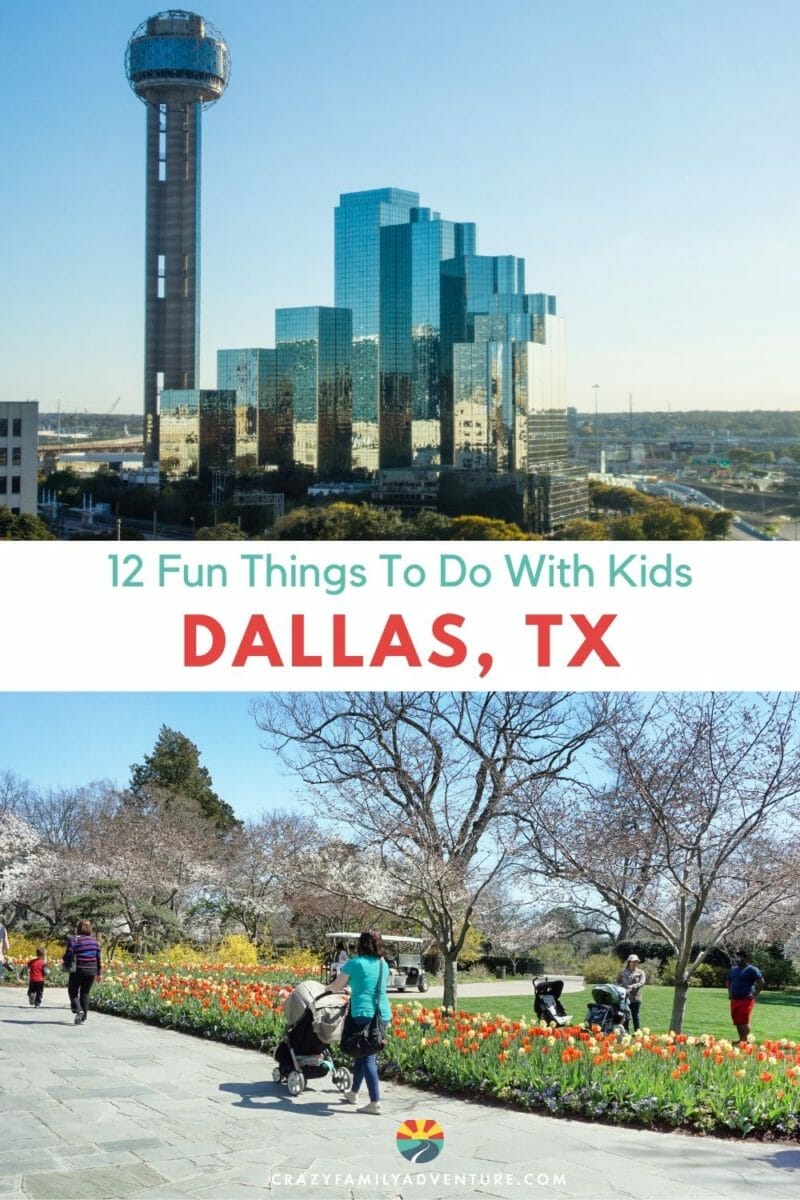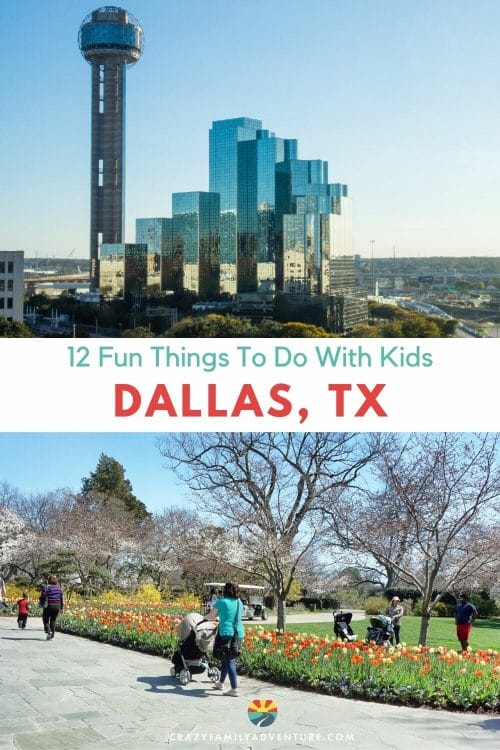 Latest posts by Chelsea Gonzales
(see all)
DISCLOSURE: This post may contain affiliate links, meaning I get a commission if you decide to make a purchase through my links, at no cost to you. Please read my disclosure for more info.