Because we are from Oklahoma, we've been to Tulsa several times over the years. We've discovered that there are tons of amazing things to do in Tulsa with kids during our many visits. Whether you prefer checking out Art Deco architecture, engaging in fun and educational things to see, or enjoying great outdoor activities, you are sure to have a blast in this wonderful city.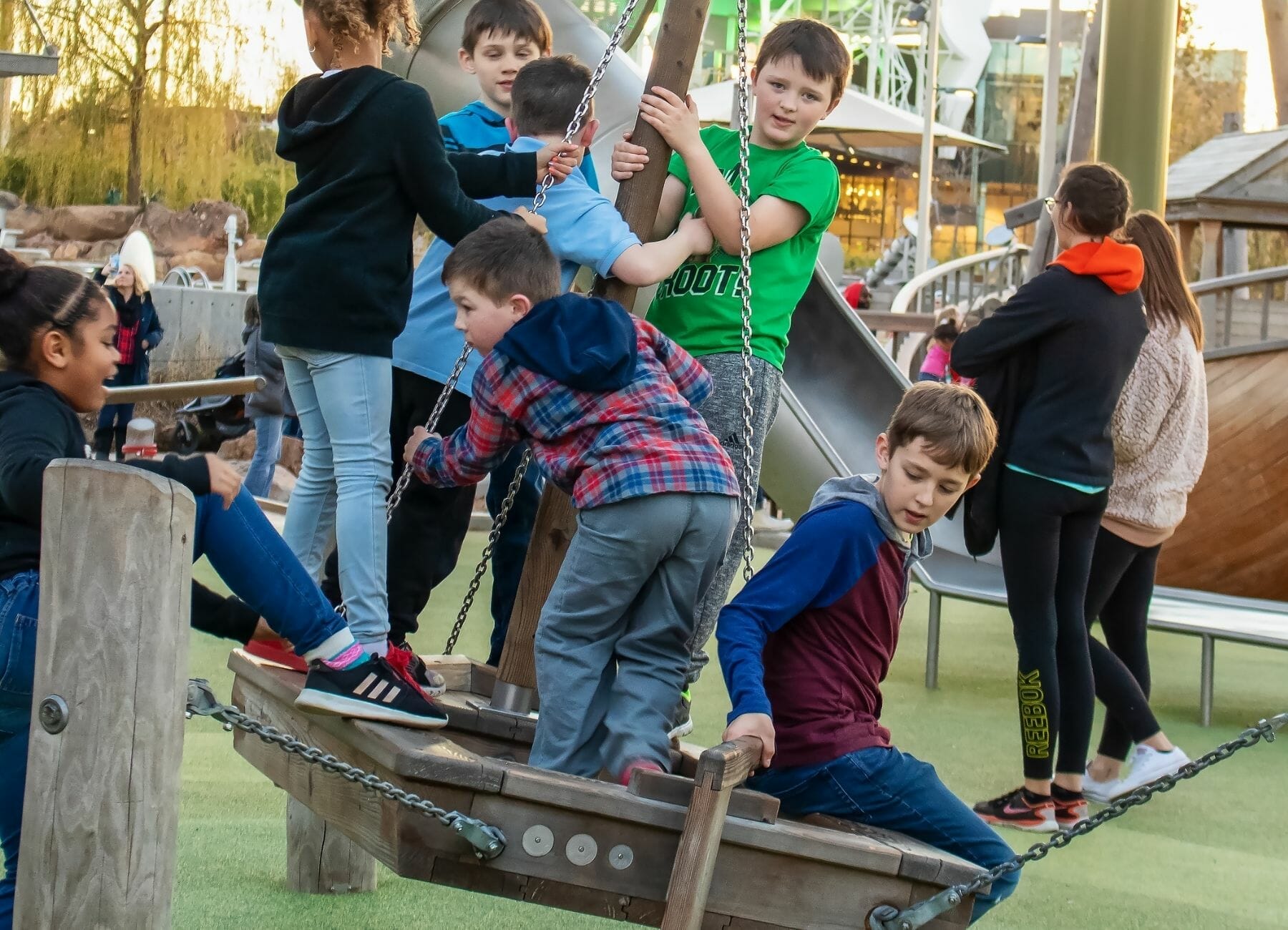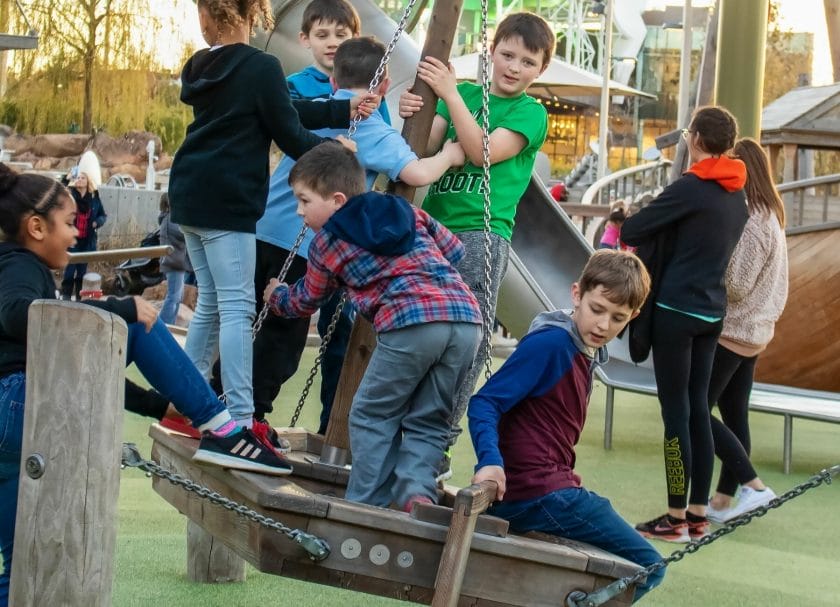 Image Source: The Gathering Place
Not sure what you will do during your time in Tulsa, Oklahoma? In this article, we will discuss the very best things to do in Tulsa with kids so you can plan a vacation to remember.
Things to Do
Below is a collection of the amazing family-friendly activities and attractions we've ever found in Tulsa. Many we have visited and enjoyed ourselves. Others are still on the bucket list, but we intend to visit every single spot on this list at one point or another.
Which ones will you check out?
The Gathering Place
Located along the Arkansas River, The Gathering Place is the one place my family absolutely must visit every time we visit Tulsa. The Gathering Place is the most amazing park we have ever visited, and many have referred to it as "the Disney World of parks."
This 66-acre park features an enormous collection of playgrounds, many with specific themes. Unique structures and play areas can be found throughout the park, and kids especially appreciate the huge number of slides.
The water play areas are popular during the summer, the skate park is fun any time of year, and the many miles of paths are perfect for strolling or jogging. The Gathering Place goes right to the top of the list when planning things to do in Tulsa with kids.
Tulsa Zoo
If you like a good zoo, you will appreciate the Tulsa Zoo and it needs to be at the top of your list of things to do in Tulsa with kids. This zoo is a spot I visited many times as a kid, and my siblings and I got excited every single time we made that two-hour trek from Oklahoma City to visit this zoo.
The animals here are well taken care of, and there are many different species to see. This place is constantly updated, meaning there is always something new to see. Right now, the newest addition is a playground, which kids adore.
Oklahoma Aquarium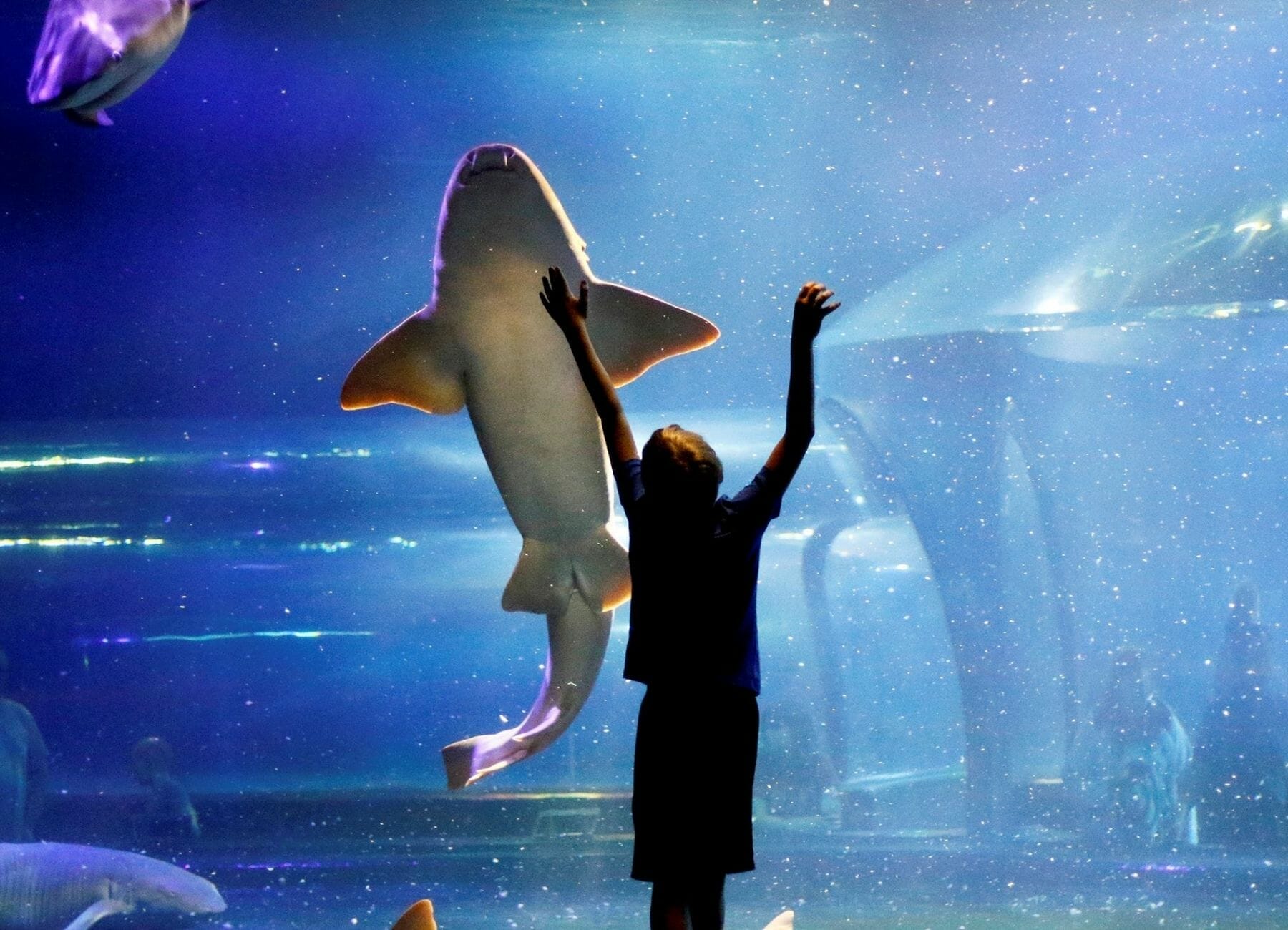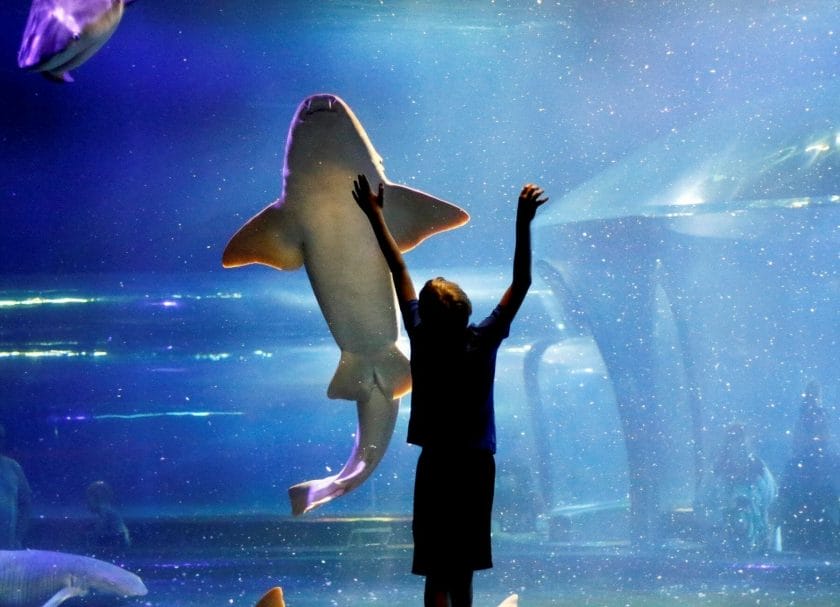 Another fantastic place to see animals (including bull sharks) in the Tulsa area is the Oklahoma Aquarium. This is a smaller aquarium, but the animals and information are very well presented. When planning things to do in Tulsa with kids, the Oklahoma Aquarium always makes the list.
We love the turtle feeding experience, and while it is a little pricey, we recommend shelling out the extra few dollars for the experience. The otter exhibit is also fantastic, and I appreciate the octopus, as it is usually so hard to find octopus exhibits. The presentations at this aquarium are also worth making the time for, as the staff is engaging and knowledgeable.
Turkey Mountain Urban Wilderness Area
Looking for a taste of nature while you're in the middle of the city? We're betting you'll love Turkey Mountain Urban Wilderness as much as we do.
This 300-acre undeveloped area gives outdoorsy folks a place to escape. A thick canopy of trees, miles of winding trails, the Arkansas River, and two ponds provide plenty of amazing recreational opportunities. Here you can hike, bike, fish, kayak, play disc golf, and more. You can also view wildlife in the park, including eagles, snakes, foxes, and more.
Blue Dome District
One of Tulsa's most popular entertainment districts, the Blue Dome District is a great place for fun. Although many offerings here are for adults, there are plenty of fun activities for families to check out.
First, we recommend grabbing some grub. There are tons of great food options, and you're sure to find something the family can enjoy together. After your meal, be sure to head to Dust Bowl Lanes and Lounge for a couple of games. Finally, you might want to do some souvenir shopping while you're near so many great shops.
Philbrook Museum of Art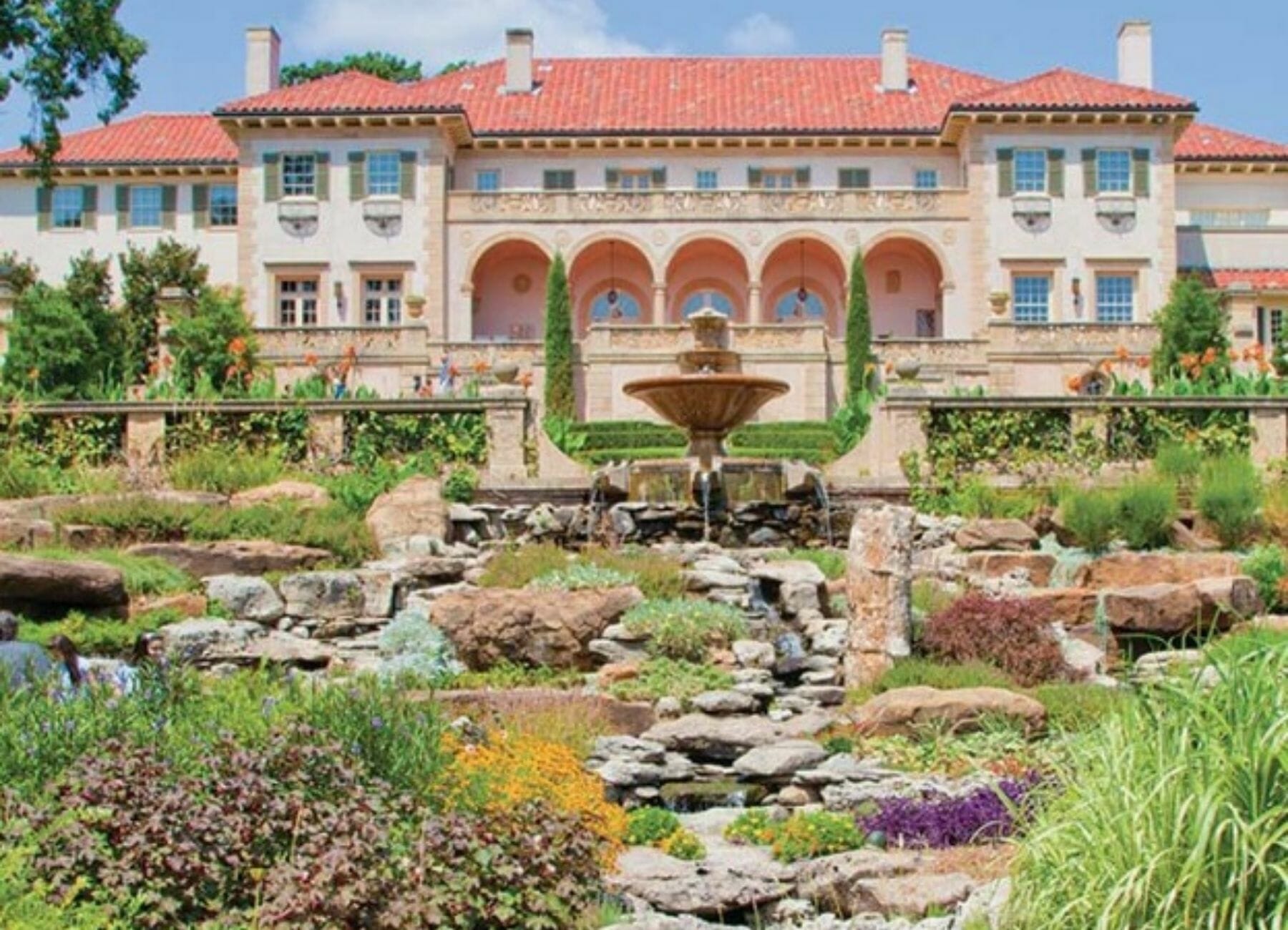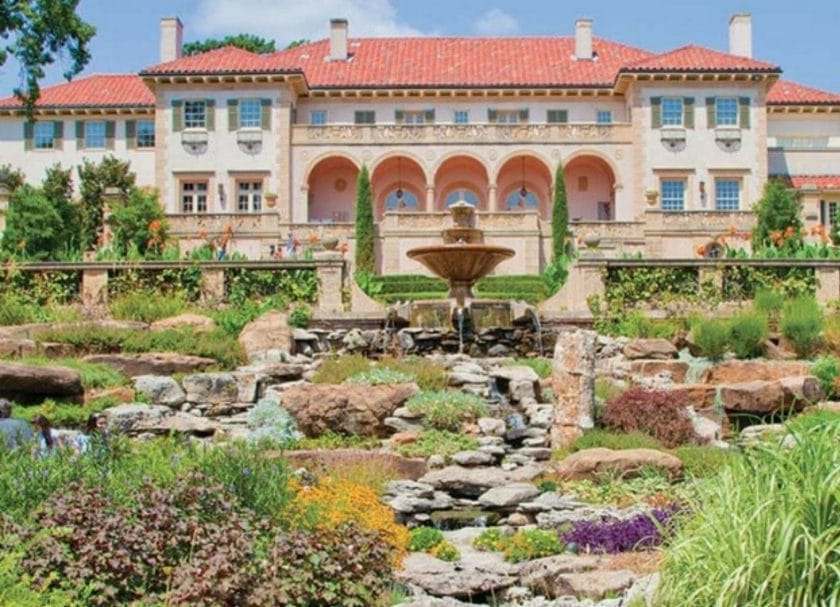 The Tulsa art scene is alive and well. One of the best places to witness this is at the Philbrook Museum of Art. While many find that visiting this museum is best for adults and older kids, some younger kids might appreciate the many amazing works displayed here.
This museum features over 16,000 works. The focus here is on American, Native American, and European art and the variety is fantastic. The museum is also home to some beautiful gardens and an amazing historic home. We could easily spend many hours wandering the exhibits and gardens presented here.
Woody Guthrie Center
The perfect rainy day activity, a visit to the Woody Guthrie Center, is fun for teens and adults, and older kids who have an interest in music. We appreciate that this Tulsa Arts District museum focuses on a native Oklahoman. You get to learn a bit about the state's musical history you are visiting while you wander this unique attraction.
Inside the Woody Guthrie Center, you will find all kinds of interesting information on the life and times of Woody Guthrie and how he influenced American music. Additionally, many awesome items are on display, including some of Guthrie's guitars and some beautiful artwork.
Utica Square
If you're looking to get some shopping done while in Tulsa, it may not be on your kids list of things to do in Tulsa with kids, but it should be. Utica Square is a great place for shopping and dining.
Spend a day wandering the many stores in this shopping mall to find the perfect items. There is something for everyone here from favorite clothing stores to specialty shops, meaning the whole family is sure to be happy shopping around. Some of our favorite shops in Utica Square include The Lolly Garden kids boutique, The Dolphin bed and bath store, and Stems, a wonderful European flower shop.
Tulsa Performing Arts Center
Another great place to experience art in Tulsa, the Tulsa Performing Arts Center, always has something new and exciting going on.
With four main theaters, a studio space, an art gallery, and a reception hall, there is room for multiple events to happen at once. See a community theater performance, wander the art gallery, or attend a touring show. No matter what you do, you're sure to enjoy your time in this beautiful space.
Tulsa Air and Space Museum & Planetarium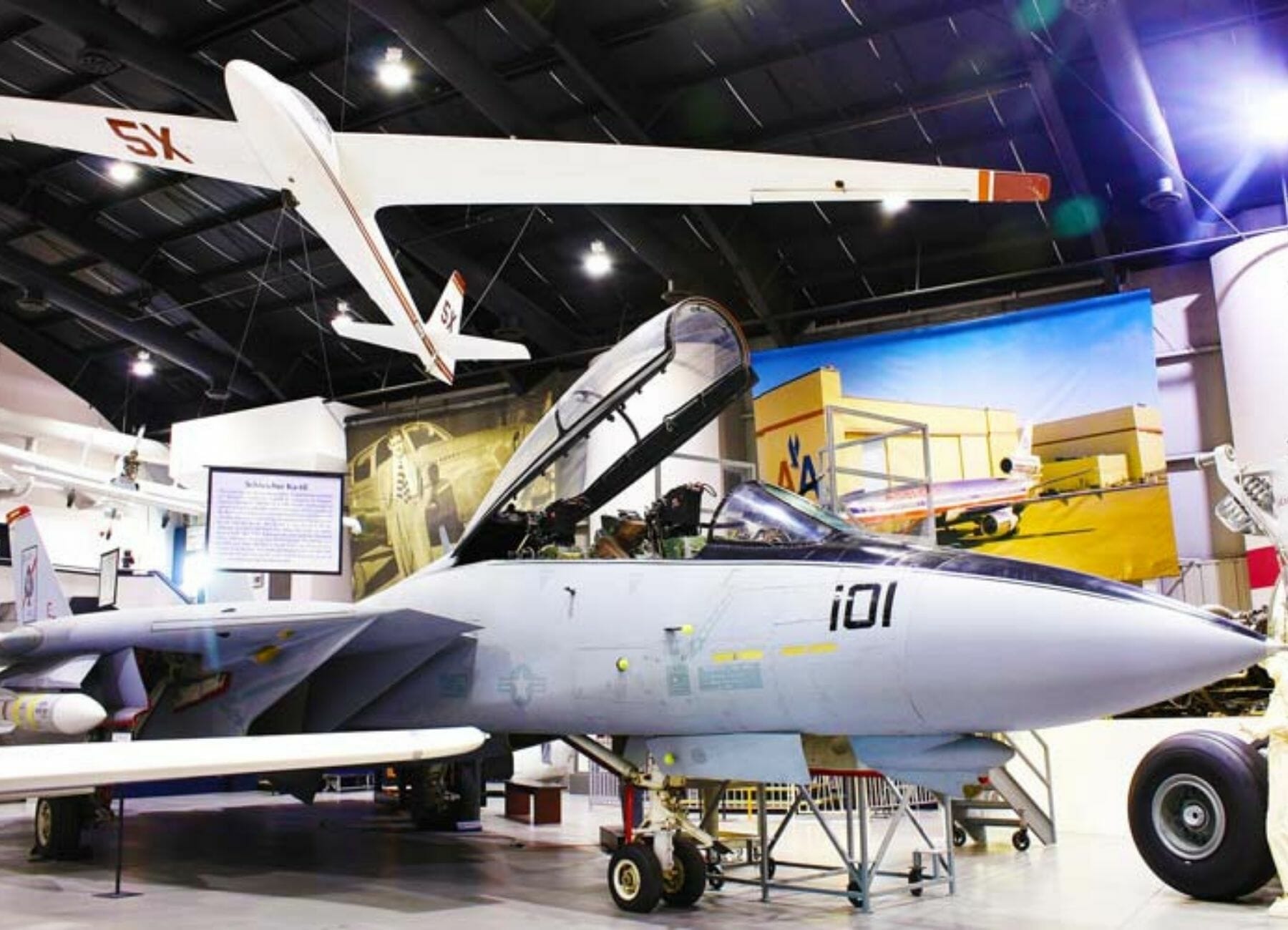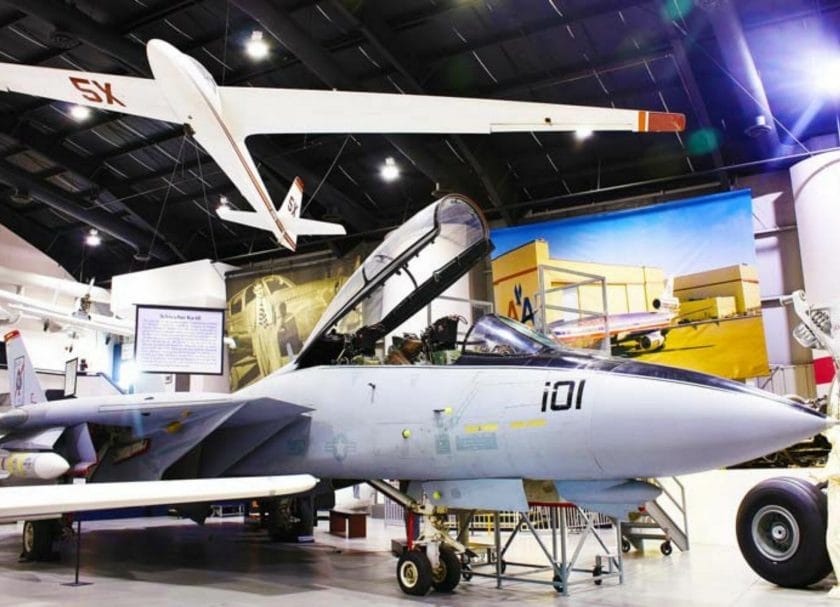 One of our favorite museums in the area, the Tulsa Air and Space Museum & Planetarium, is a great place to get hands-on and learn something new. When planning things to do in Tulsa with kids, this is a must!
Excellent, educational kid activities are plentiful in this space. Additionally, there are tons of exhibits featuring historic and one-of-a-kind aircraft that will please the air and space enthusiasts out there.
Our favorite part of this amazing museum? The planetarium. The staff members who run the planetarium shows are entertaining and knowledgeable, making the shows especially wonderful.
Golden Driller Statue
Found along historic Route 66, the Golden Driller Statue is an iconic Tulsa roadside attraction that is fun to stop and see.
No, there isn't a lot to do when visiting this attraction, but seeing the 75-foot-tall gold statue is incredible, and snapping a photo for your scrapbook is a must. It's also interesting to learn a little about the statue, including that he once stood atop the largest-known ocean of oil in the world.
The Sherwin Miller Museum of Jewish Art
With a focus on Jewish history and art, the Sherwin Miller Museum of Jewish Art is another Tulsa attraction that we recommend for teens and adults. Here, you can learn about Jewish culture and heritage while viewing some seriously beautiful artwork.
The museum features a huge holocaust exhibit, information on Jewish religion, and a peek at how Jewish individuals have influenced American culture. Rotating exhibits keep things fresh, and the permanent exhibits are well-laid-out and easy to navigate.
Oxley Nature Center
Another excellent place to get outside, Oxley Nature Center in Mohawk Park, Is an 800-acre wonderland that lets you escape into the beauty of Oklahoma nature. It's a great place to let the kids get rid of some energy, and we love that it's an educational attraction.
The park features some beautiful trails that are great for wandering when the weather is nice. The interpretive center is wonderful and offers hands-on exhibits, a wildlife viewing area, and knowledgeable staff who are happy to answer questions. One of the best things about this particular attraction is that it is rarely busy, making it a great way to escape the hustle and bustle for a bit.
Paradise Beach Water Park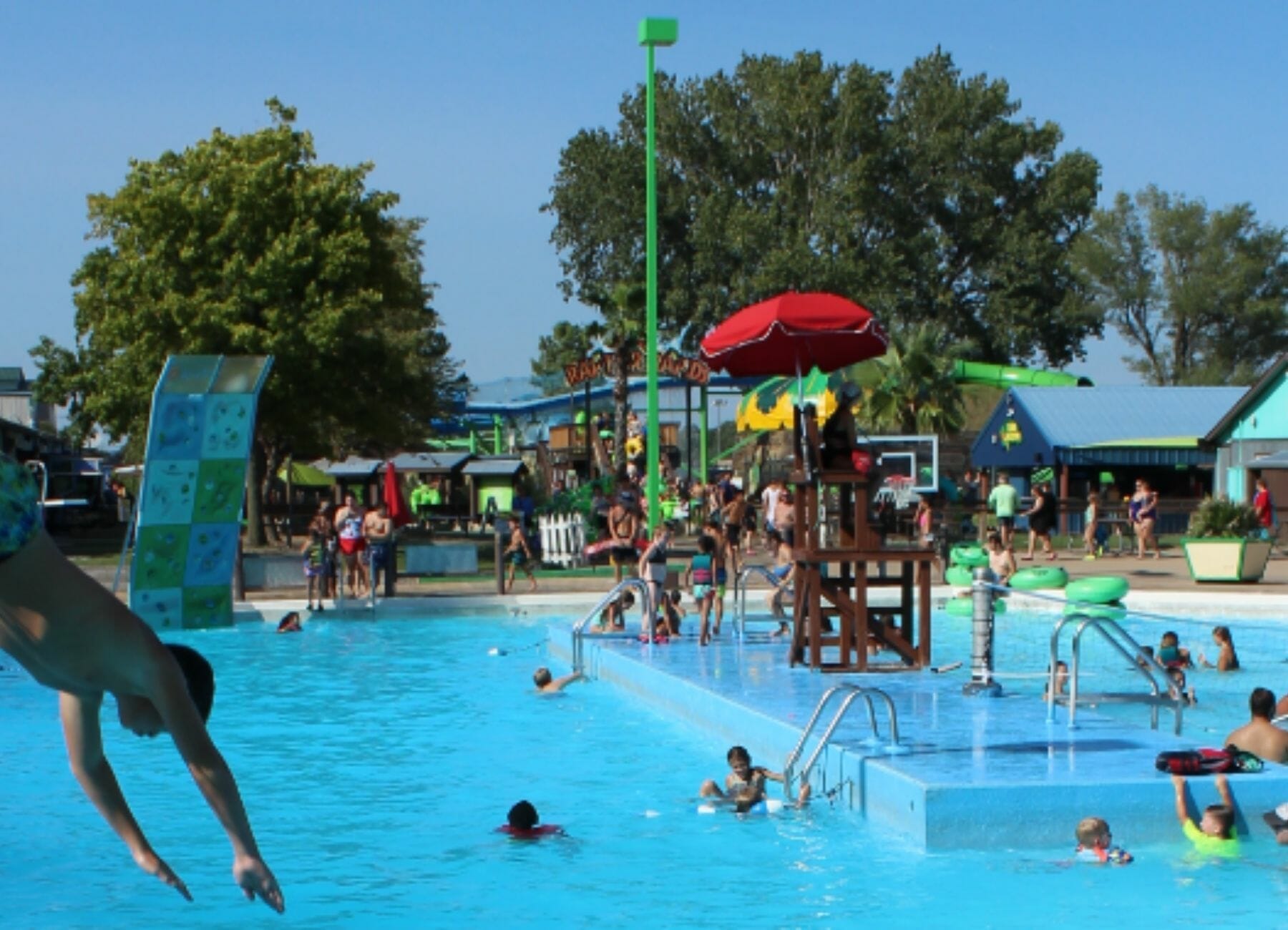 There's no denying the fact that Oklahoma summers are hot. There are times when it feels like you just can't escape that Oklahoma summer heat. This is where Paradise Beach Water Park comes into play. Plan your trip and let it be one of the things to do in Tulsa with kids this summer.
Paradise Beach Water Park is a smaller water park, but we find that it's more fun in some ways than the larger water parks because there is less walking involved, and it's easier to keep an eye on the kids. Favorite attractions include the large wave pool, the Raptor Rapids water coaster, and the Tiny Turtle Lagoon for the little ones. Other activities include a reptile exhibit, magic shows, character meet-and-greets, and more!
Gilcrease Museum
Yet another art museum, we simply couldn't leave the Gilcrease Museum off of our list. Why? Because this museum boasts the world's largest collection of art inspired by the American West. There is also art from South America on display and a growing collection of other pieces.
As with most art museums, this museum is better for older kids and adults. That said, kids will appreciate the 23 acres of gardens surrounding the museum. These reflect four time periods of American history, making them extra interesting for us adults to walk through—but of course, kids like to have an outdoor space to explore.
Center of the Universe
Like the Golden Driller Statue listed above, the Center of the Universe is a roadside attraction that is fun to see but won't fill much time. This particular attraction doesn't look like much. It's just a concrete circle in the middle of a circle of bricks, but looks aren't the point. No, you have to use your ears to experience this attraction.
If you stand on the aforementioned concrete circle and make a sound, it will echo back. Not only that, it will echo back much louder than the original noise! This is interesting to hear and worth a quick visit for sure.
Woodward Park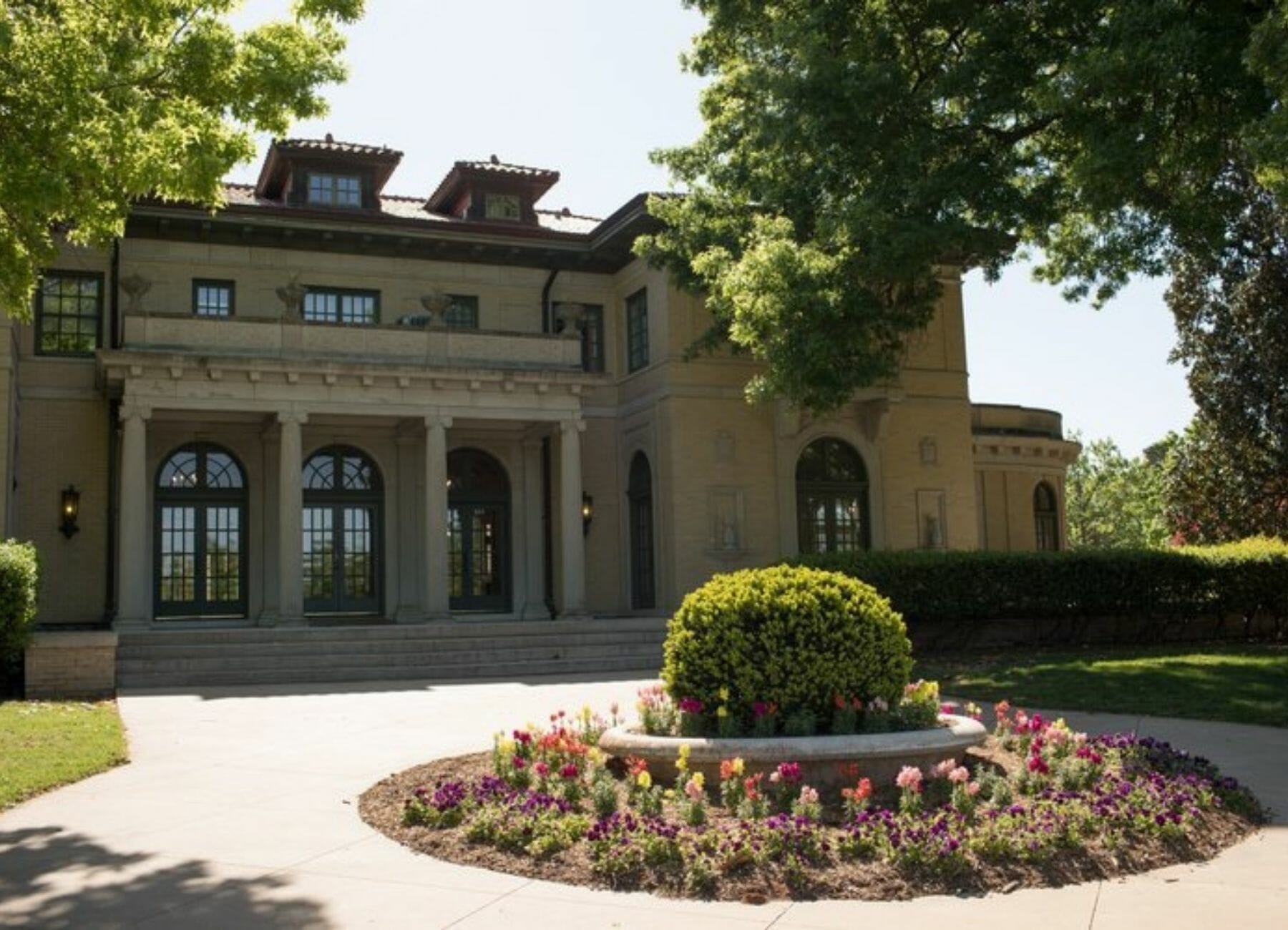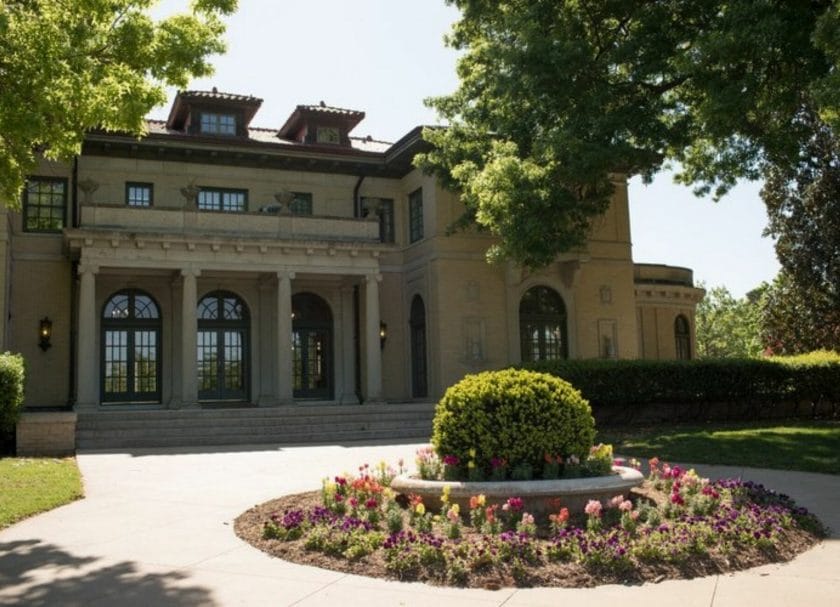 A gorgeous park, Woodward Park is home to some beautiful scenery. Here you will find the Upper and Lower Rock Gardens, the Tulsa Rose Garden, the Conservatory, The Mansion at Woodward Park, and the Tulsa Garden Center.
We highly recommend touring the mansion if you have any interest in history. We also highly recommend a visit to the Conservatory and a stroll around the many gardens. Consider handing them cameras to photograph the many beautiful plants to get the kids interested.
Attending an event is another way to ensure everyone has a fun time at the park. Woodward Park is an educational and beautiful escape from the city when looking for things to do in Tulsa with kids.
Discovery Lab
We have yet to visit the Discovery Lab in Tulsa. However, we definitely plan to make time for this one during our next Tulsa getaway when we are planning things to do in Tulsa with kids.
This interactive science museum is conveniently located right across the street from the Gathering Place. It features all kinds of fun hands-on exhibits and activities for kids to get them excited about learning. The tape tunnels are an especially popular activity, and our 2-year-old is sure to love the tape slide. I'm guessing the 10-year-old will find ways to have fun in the museum.
ONEOK Field
Baseball fans should take the time to visit the beautiful ONEOK Field in downtown Tulsa. Here, you can watch the Oklahoma Drillers minor league baseball team or attend various other events throughout the year.
Fans appreciate the suites at this field, and the concessions are also a bonus. Kids adore the onsite playground where they can run around when they get antsy. Of course, the best part is enjoying the exciting games played here with family and friends.
Where to Eat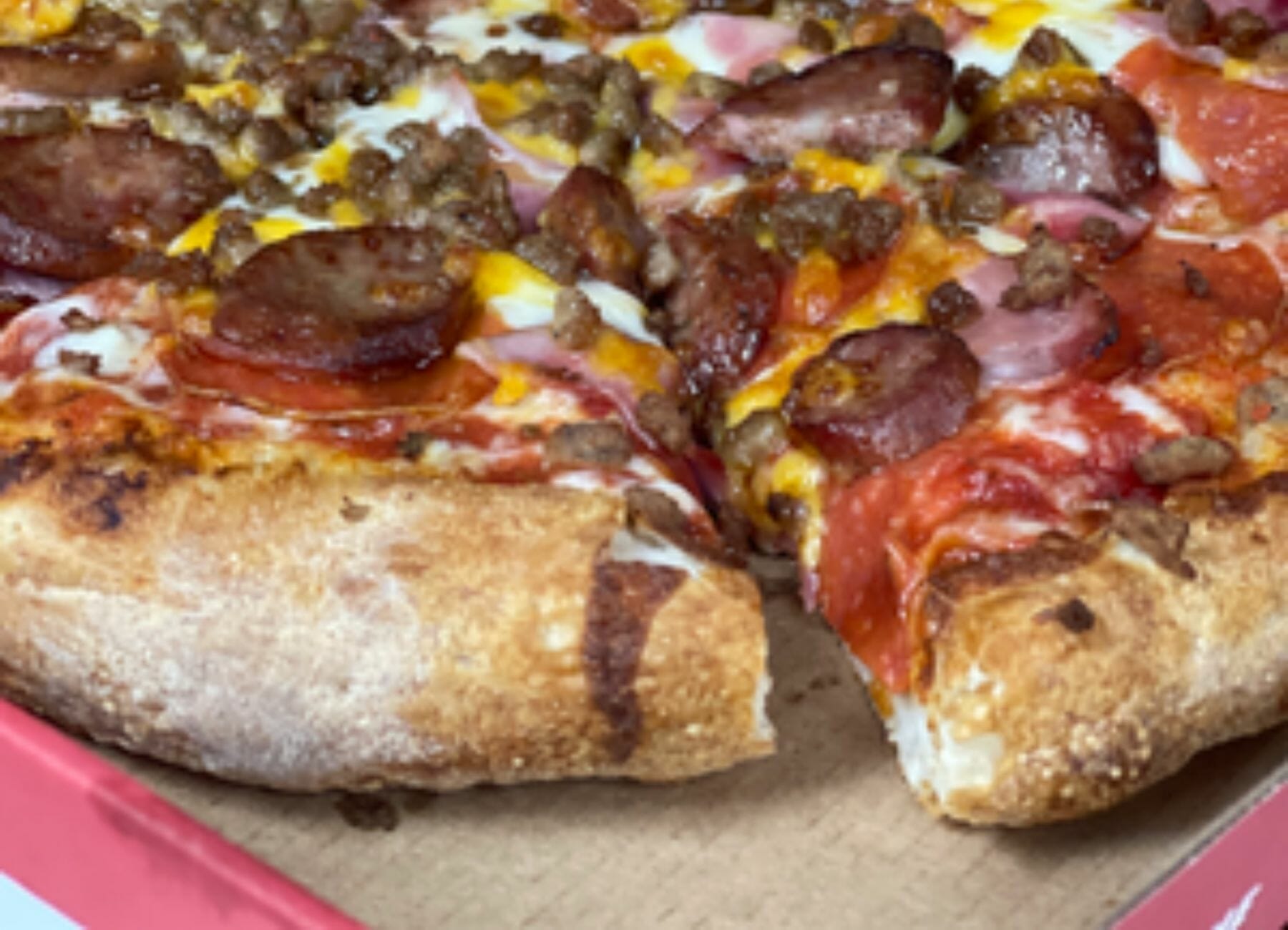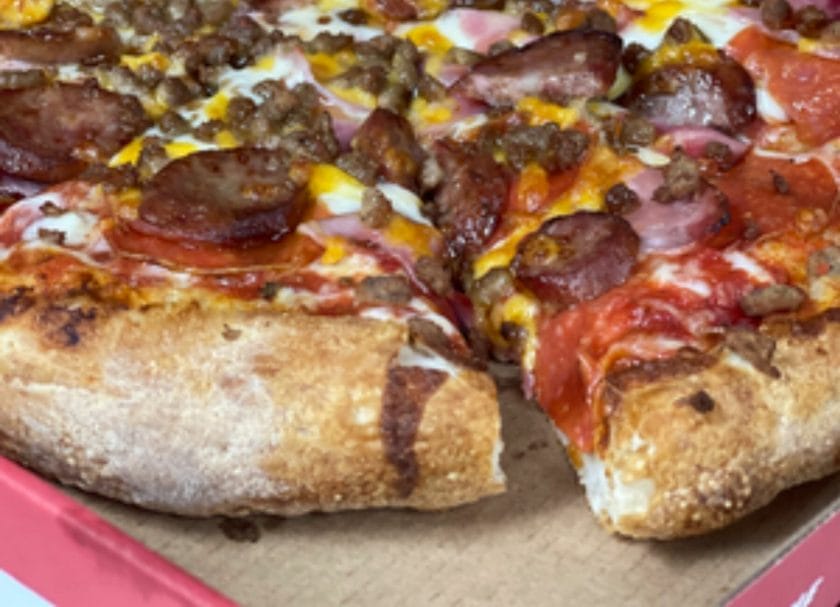 We have learned during our time in Oklahoma that this state is all about good food. Seriously, there is something delicious to eat around every corner in this place, and Tulsa is no exception.
Some of our favorite places to eat in Tulsa are listed below. All are family-friendly, delicious, and easy on the wallet.
Hideaway Pizza
Finally, there is Hideaway Pizza. This place is a fan favorite for a reason. It's the perfect atmosphere for hanging out with family or friends, and the freshly made pizzas are delicious. We appreciate the wide variety of sauces and toppings (don't be afraid to mix and match if one of the specialty pizzas doesn't suit your fancy), and the fried mushrooms are to die for.
Ted's Cafe Escondido
Easily our favorite Tex-Mex spot in the country, Ted's is another place we always return to when visiting family in the great state of Oklahoma. This place serves up an excellent pre-meal setup that consists of homemade tortillas, delicious salsa, yummy queso, and if you ask for it, an "atomic" salsa that can't be beat.
The entrees are all equally delicious, and we particularly enjoy anything with the fajita chicken or beef.
Braum's Ice Cream and Dairy
Braum's is a local fast-food chain, and it's everywhere you look in Oklahoma. We love that the food is fresh, and a lot of it comes straight from the Braum's farm, which is located in Oklahoma. We also appreciate the prices, which are some of the lowest we've come across in our travels.
Best of all, Braum's serves up some of the best ice cream in the United States. This is the ice cream we crave while traveling outside of Oklahoma, and we always make a point of grabbing some while in the state.
Where to Stay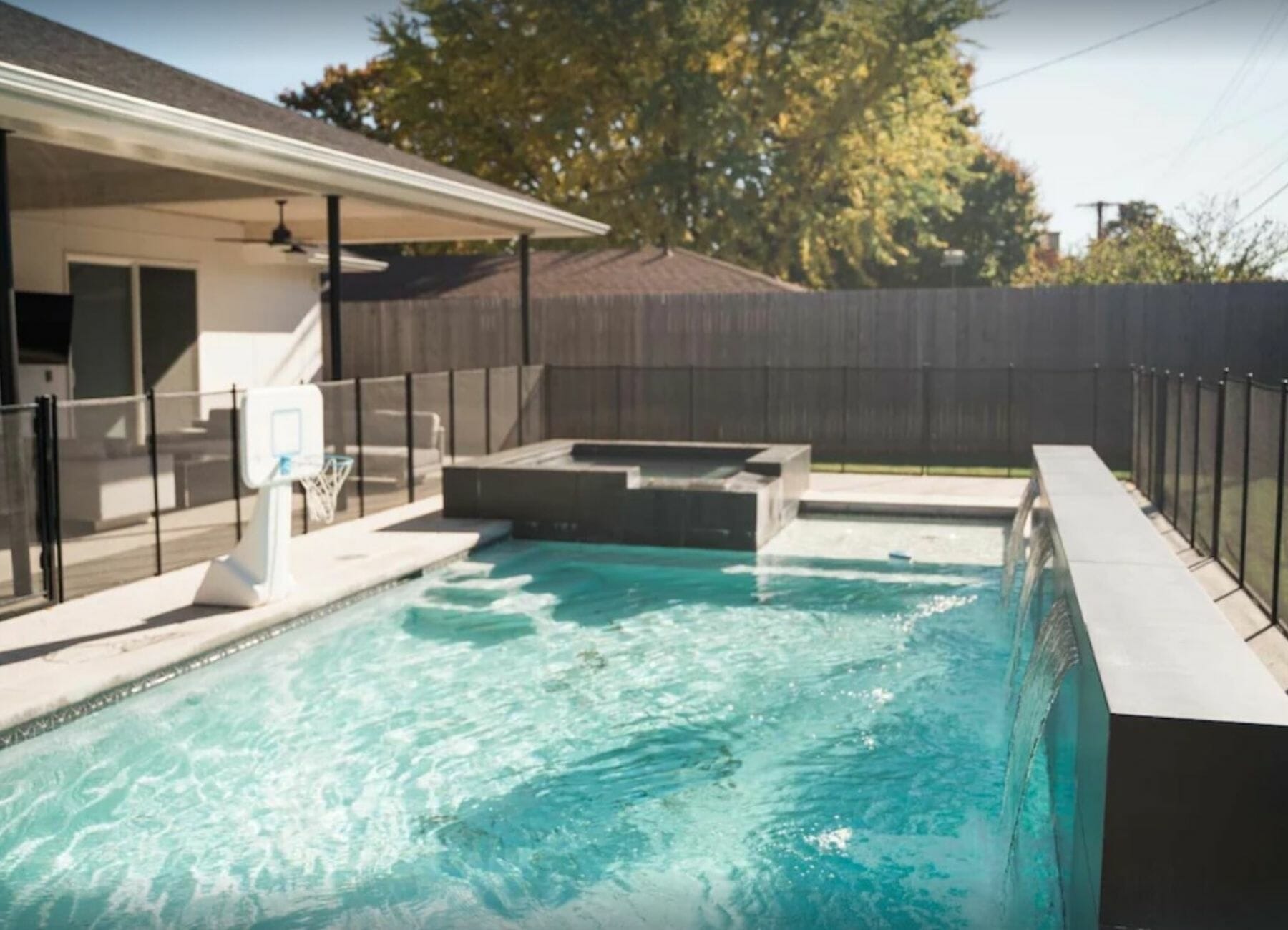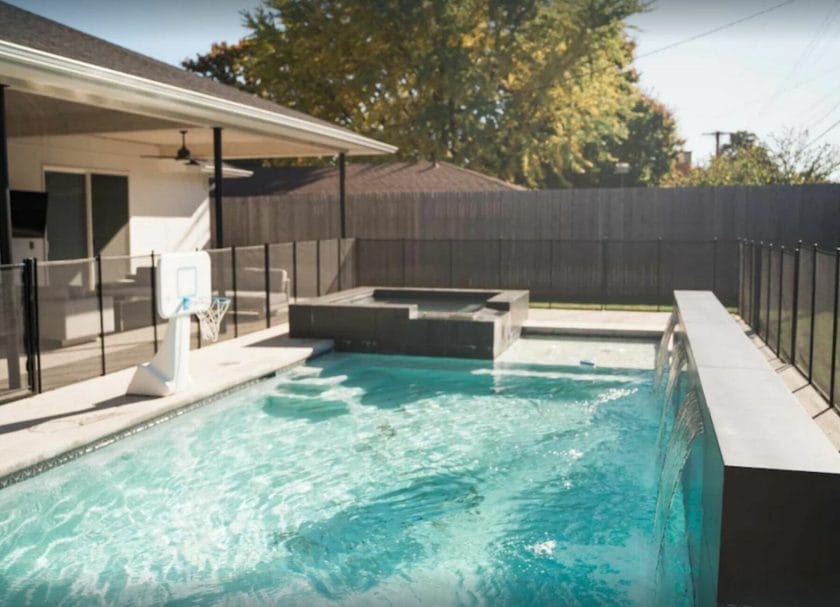 Finally, we need to discuss lodging options in Tulsa. Fortunately, there are plenty of comfortable options. From campgrounds and RV parks to hotels and rental houses, we're guessing you'll be able to find the perfect place to rest your head at night when staying in Tulsa.
Here are some of our top lodging picks.
VRBO
Want a whole house to yourself during your Tulsa getaway? Try one of these VRBO rentals on for size:
Blue Cottage
Prefer something a bit smaller? The Blue Cottage is an adorable two-bedroom house set right in the heart of downtown Tulsa. The interior decor is clean and modern, and the size of the home is perfect for a couple or a smaller family. We especially love the fireplace in the living room, making this a super cozy space during the cold winter months.
Hotel
Prefer a traditional hotel stay? You're in luck, as there are many wonderful hotels in Tulsa. These two are a couple of the very best:
Ambassador Hotel Tulsa
Ambassador Hotel Tulsa is the perfect spot for those looking for upscale accommodations in the city. This gorgeous hotel features an airport shuttle and room service. Best of all, it is in the middle of the city and within walking distance of some Tulsa attractions.
Holiday Inn Express and Suites Tulsa South
Need something more budget-friendly and casual? Holiday Inn Express and Suites Tulsa South might be your cup of tea. A modern look makes this place feel fresh, and the location can't be beat. Kids love the swimming pool, adults love the fitness center, and the whole family appreciates the yummy onsite breakfast.
Campground
Those visiting in an RV will love the RV park and campground options in the area. Choose to stay in town or head outside the city for a peaceful stay.
Warrior RV Park
Our first RV park pick is Warrior RV Park. It's located just off the highway near downtown Tulsa. It doesn't offer the wide-open spaces and greenery of a traditional campground, but it offers a safe, level, and paved place to park near all local attractions. Prices are beyond fair, the staff is friendly, and the bathrooms and other buildings are clean and well kept. Warrior RV Park is a good pick for RVers who like to be close to the action.
Brush Creek Park
If you want a more relaxing camping experience, Brush Creek Park might be more your style. This is an Army Corps of Engineers park, and it is absolutely beautiful. Located about 18 miles from the city, this park is not the closest option. That said, we feel the greenery, large sites, and escape from the hustle and bustle make it worth the drive.
As you can see, there are plenty of amazing things to do in Tulsa with kids. Pick the ones that sound most interesting to you, book a place to stay, and get ready to have a fantastic time visiting this wonderful city!
More Info Check Out:
17 Exciting Things To Do In St. Augustine With Kids
The Best New Orleans Plantation Tours To Take With Kids
37 Stops For The Best Cross Country Road Trip [Map Included]
The Top 14 Best Family Ski Resorts To Visit This Year
23+ Fun Things To Do In South Padre Island, Texas
15 Fun Things To Do In Oklahoma City With Kids
12 Best Things To Do In Houston With Kids
Pin This Post: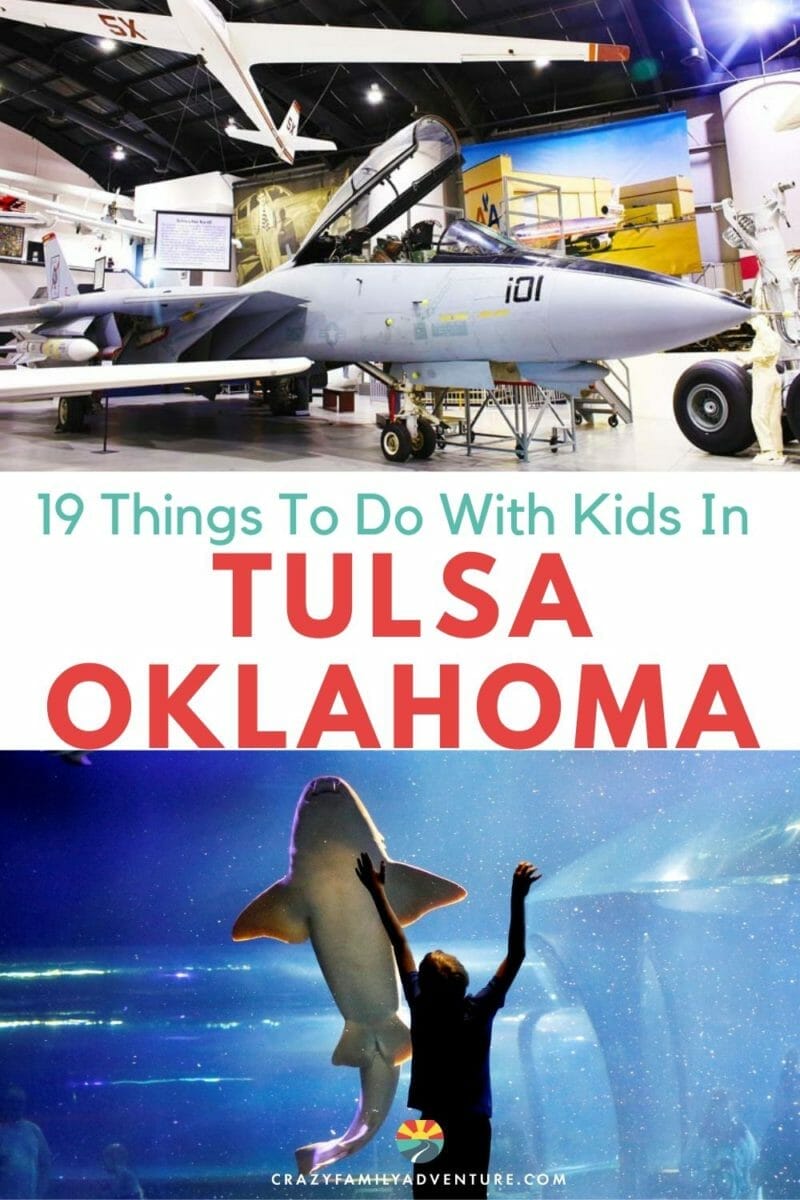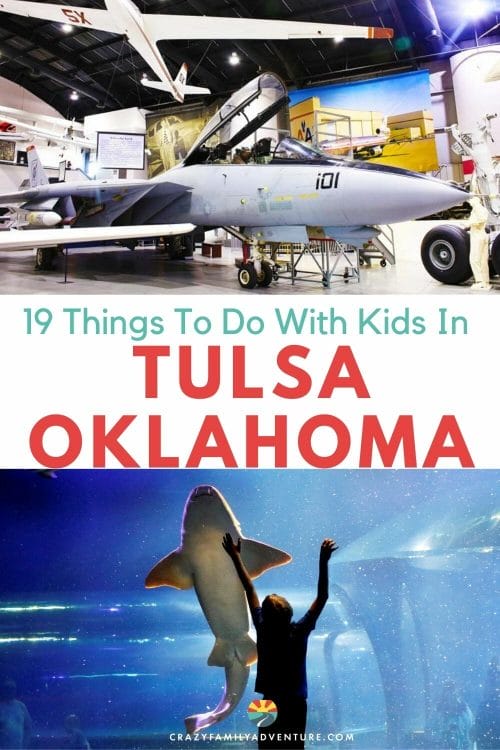 Latest posts by Chelsea Gonzales
(see all)
DISCLOSURE: This post may contain affiliate links, meaning I get a commission if you decide to make a purchase through my links, at no cost to you. Please read my disclosure for more info.