Our family has visited Texas an enormous number of times over the years, and one of the places we always seem to return to is the city of Houston. Lucky for us, there are tons of amazing things to do in Houston with kids, meaning we are never bored during our time there.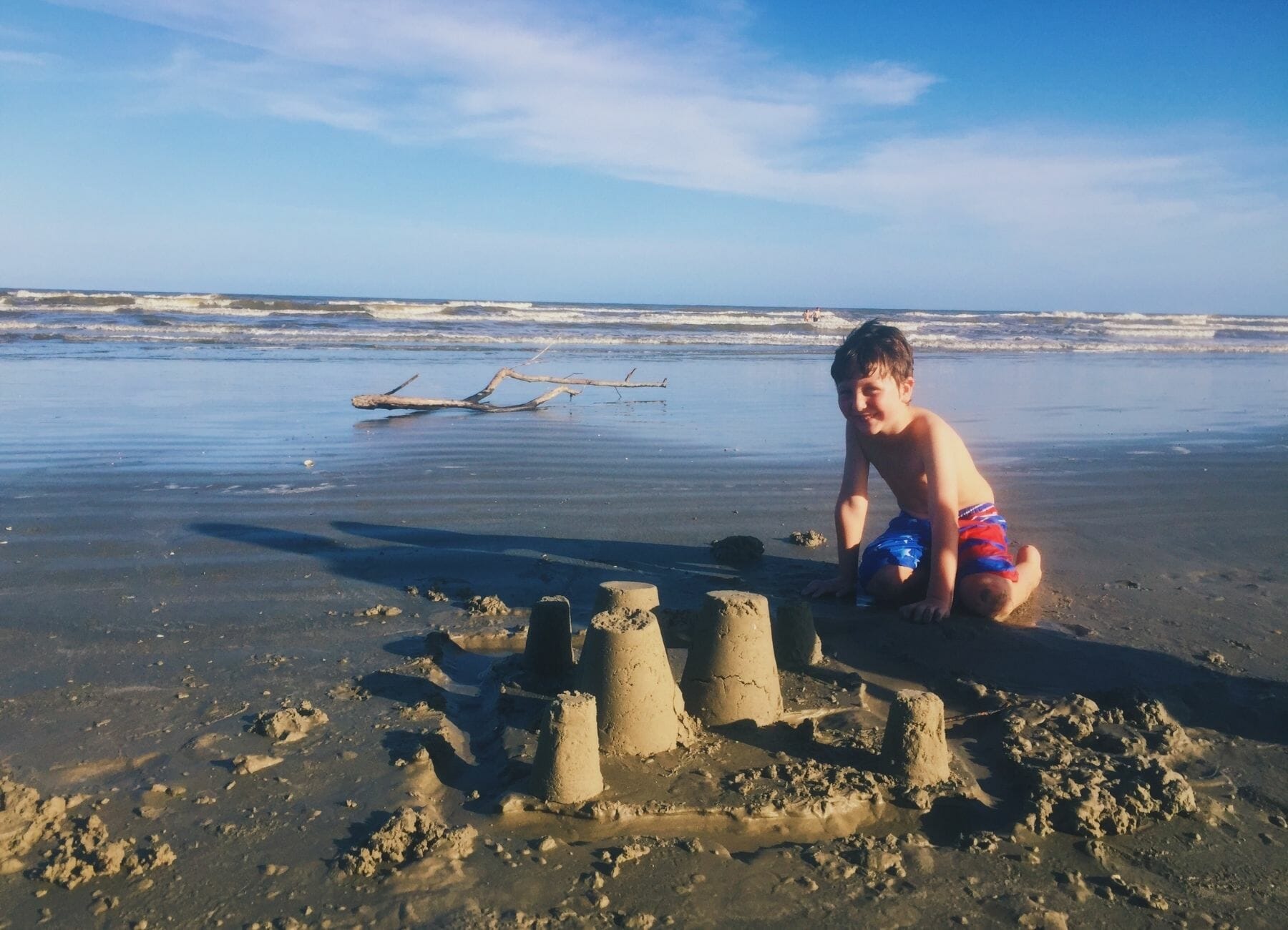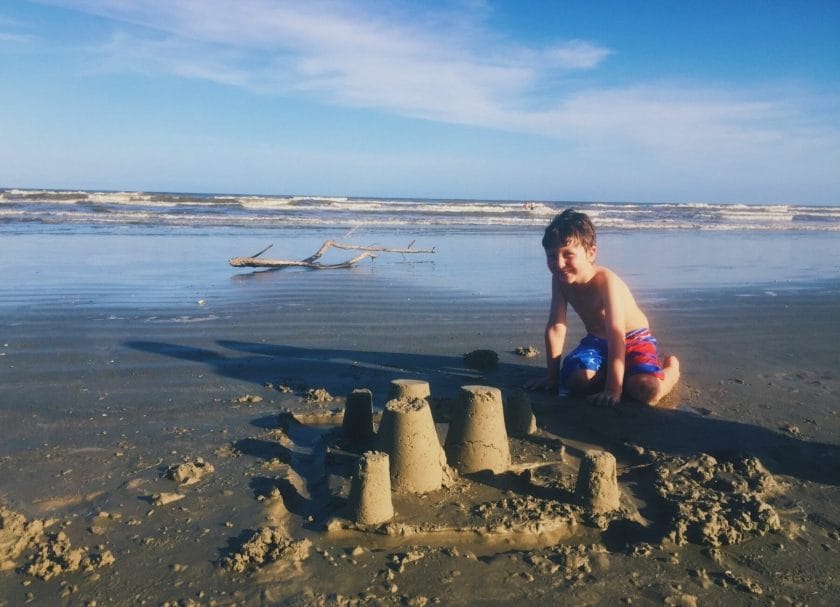 If you're planning to visit south Texas soon, we highly recommend spending some of your time in Houston. There are so many attractions, restaurants, and lodging options in the area that you're sure to find something to suit your fancy.
Here are some of our top picks of things to do in Houston with kids! If you want to keep exploring Texas don't miss Austin, San Antonio, Dallas or surfing in South Padre Island.
Things to Do
First, let's discuss the many things to do in Houston with kids. From an incredible children's museum and the amazing Space Center Houston to beautiful parks, parades featuring art cars, the Miller Outdoor Theatre, and the exciting Kemah Boardwalk, there is something for every member of your family when you go exploring in this sprawling city.
So when looking for things to do in Houston with kids, look no further than our 12 best things to do in Houston list.
Houston Zoo
Everybody loves a zoo day, and a day at the Houston Zoo in Hermann Park is especially great. This amazing, family-friendly zoo is home to over 6,000 animals, meaning you'll always see something amazing when visiting.
Some of our favorite things to do here are climbing through the clear tubes to check out fish from all angles and watching the sea lions play. Of course, the kids love the Wildlife Carousel, and we all have fun feeding giraffes when we catch them at the right time.
Space Center Houston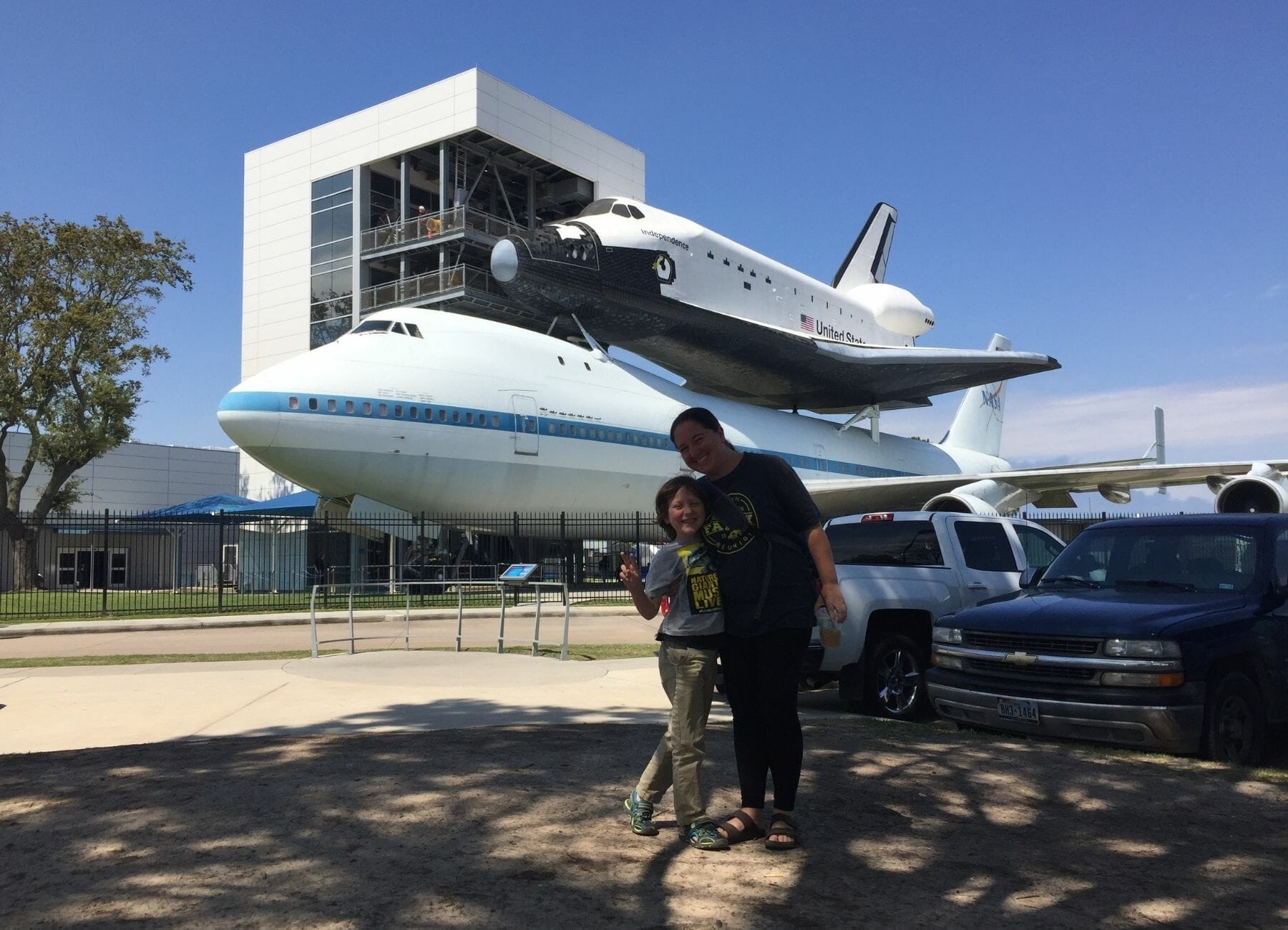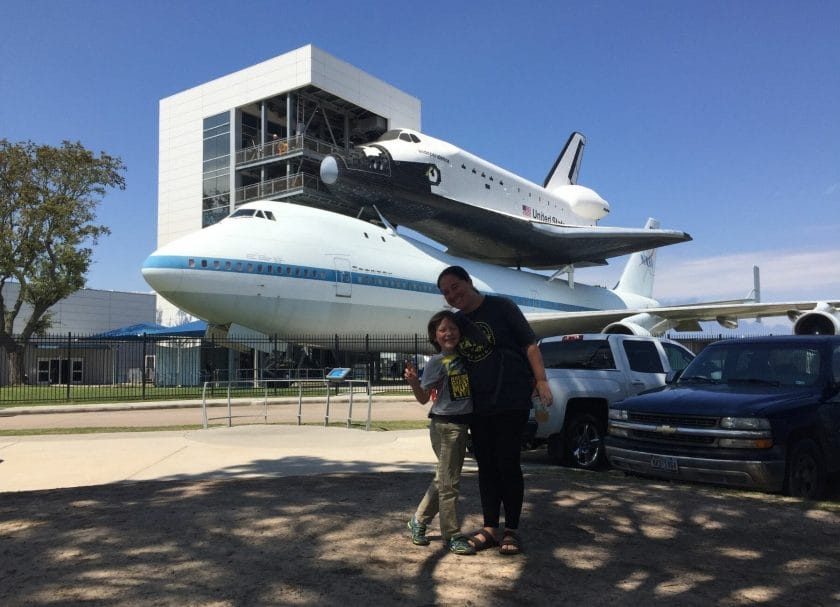 One of Houston's unique experiences is the Space Center Houston – a must-see attraction. This awesome place allows guests to learn about outer space and the future and history of space travel through immersive exhibits.
You will want to take a tour of the grounds during your time at the museum. This is included in the cost of admission and allows you to see some extra special things, including NASA's Mission Control Center. Make sure you time things right, so you get on before the last tour leaves!
Children's Museum Houston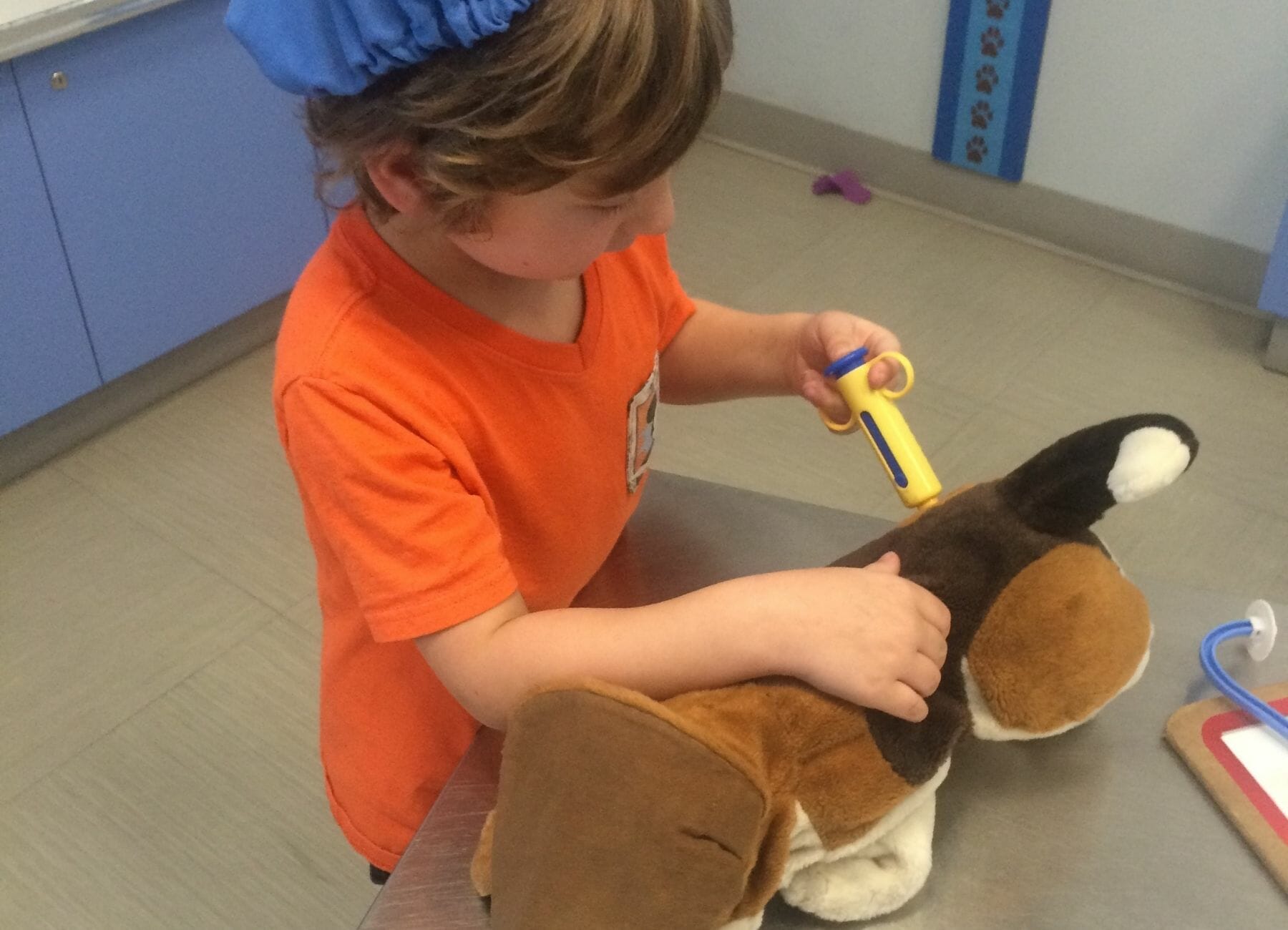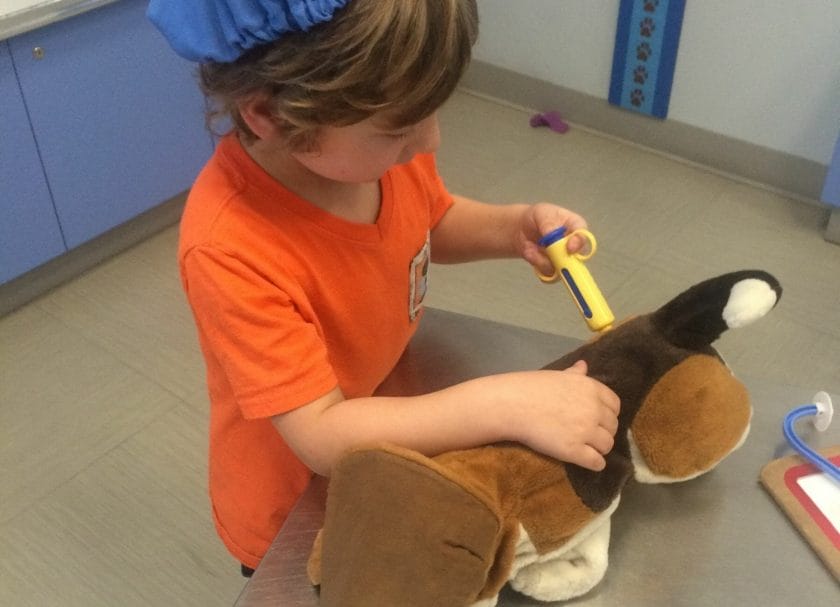 Easily one of the best children's museums in the United States, Children's Museum Houston should be added to your itinerary if you have young kids in tow and you're looking for fun things to do in Houston with kids.
This attraction features an incredible climbing structure, a fun inventor's workshop where you can design and create all kinds of things, and a huge water play area. That said, the very best exhibit in this museum is Kidtropolis, a tiny town where kids can hold jobs, earn "money," shop for groceries and get a feel for what it's like to be an adult.
Houston Museum of Natural Science
The Houston Museum of Natural Science is the perfect place for anyone interested in nature and history and how those two subjects come together. It's a beautiful and well-put-together museum that fascinates even our youngest.
We especially love the huge collection of mineral specimens, the planetarium, and the butterfly center that call this amazing museum home. That said, these are far from the only things there, so be sure to give yourself plenty of time to explore and find your favorites.
The Health Museum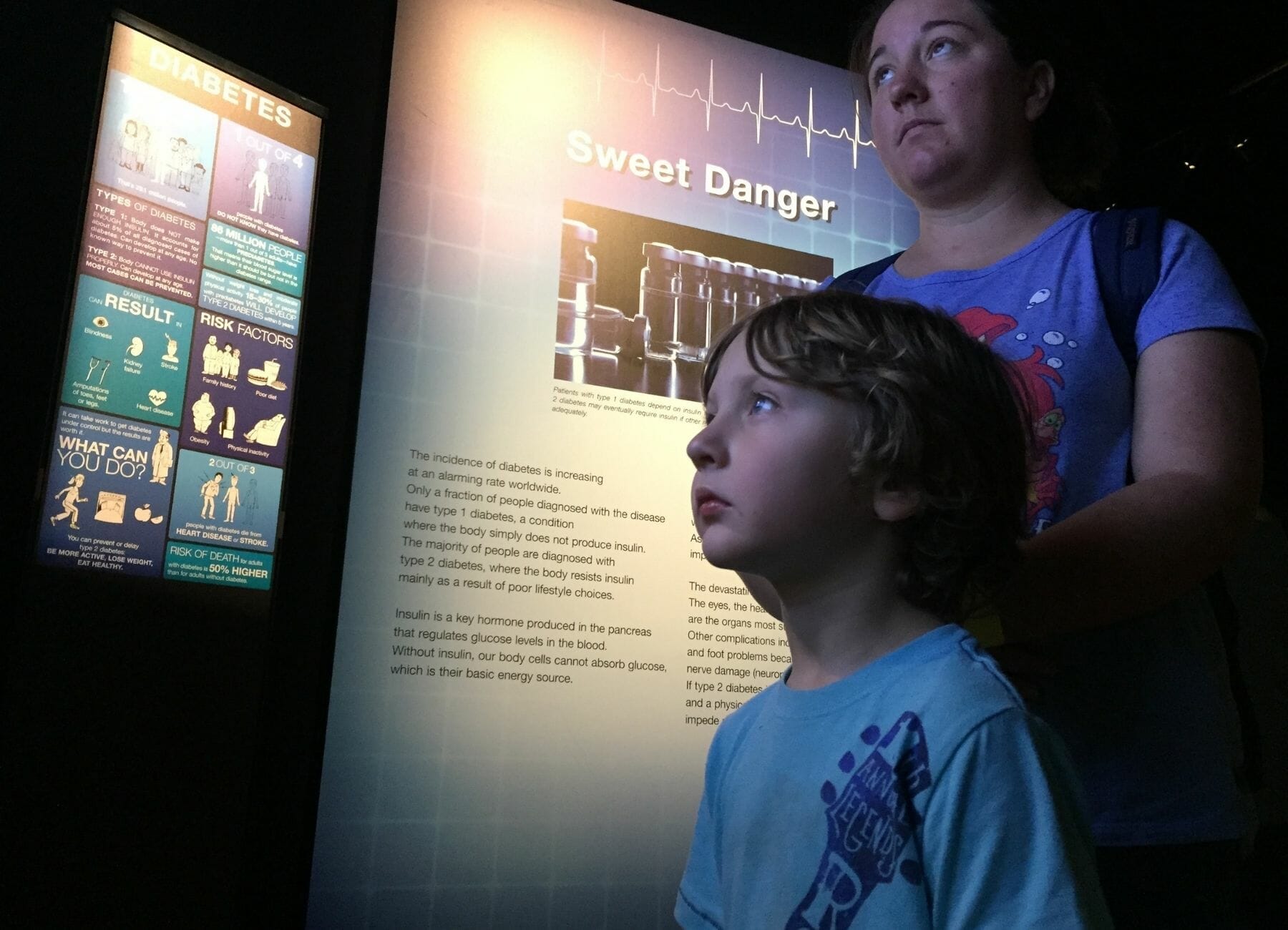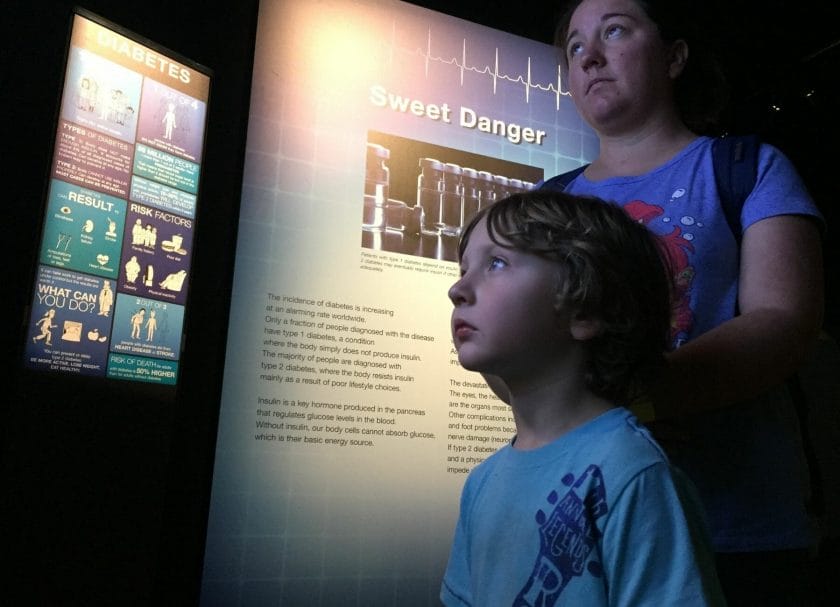 A visit to The Health Museum is an excellent way to learn about how our bodies work. The exhibits here are engaging, and many are interactive, meaning kids and adults will have a good time as they learn new things.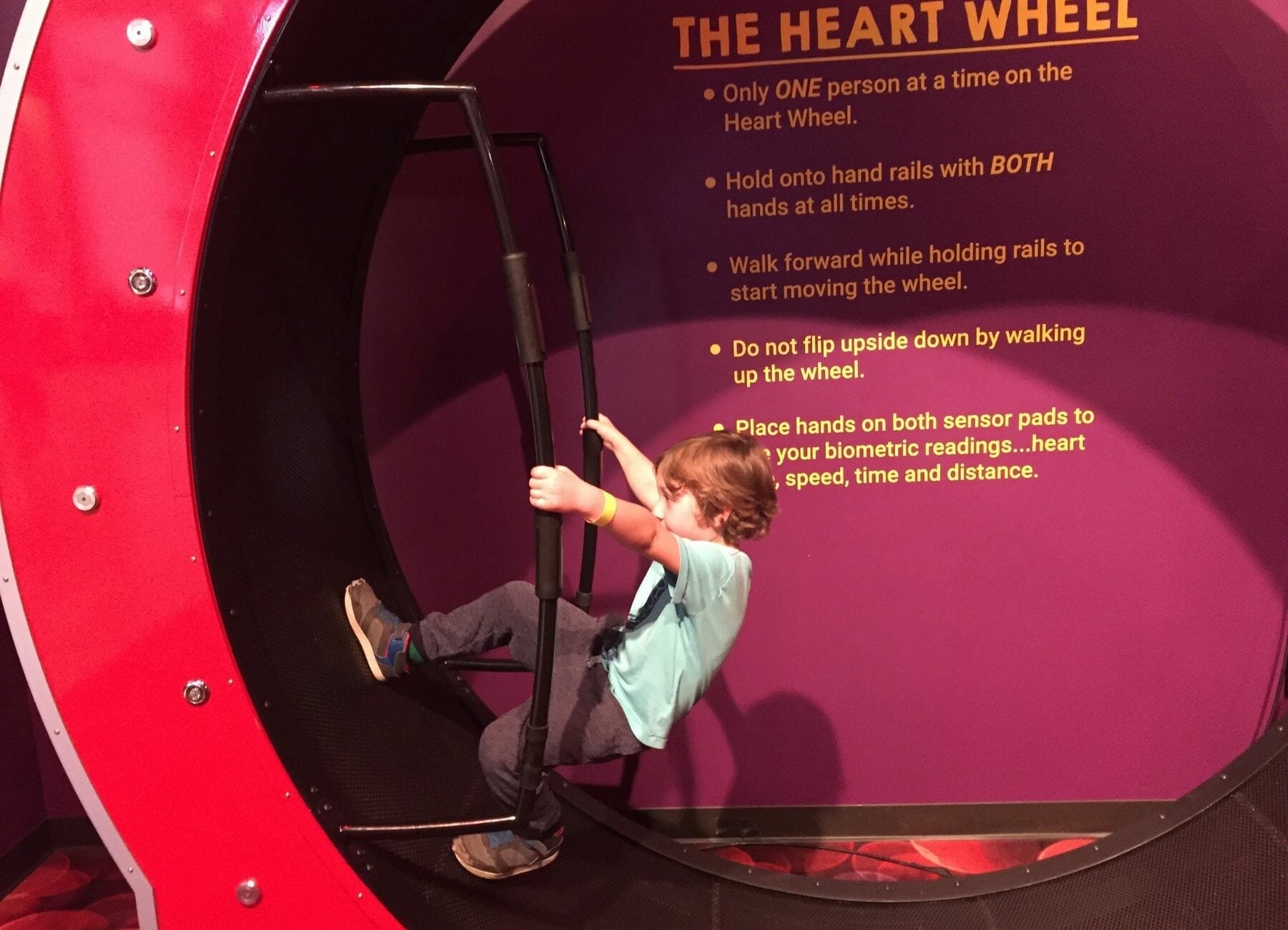 Some of our favorite parts of this unique museum include the "Heart Wheel," which measures your heart rate as you run on a giant hamster wheel, the enormous model of a human heart, and the cell lab where guests can do science experiments with real cells. We also appreciate the rotating exhibits, which are always incredibly well done.
Downtown Aquarium
As you might have guessed, the Downtown Aquarium is located in downtown Houston. Of course, it is an aquarium, but it's a bit more than that. Not only does this place feature tanks of aquatic animals, but it's also home to a restaurant where you can eat nose to nose with the fishes, several fun rides—and oddly, a beautiful tiger exhibit!
Here, you can learn about various aquatic ecosystems as fish and other animals swim inches from your nose. Hop aboard a train and ride through a tunnel where you're surrounded by sharks, ride an aquatic animal on the carousel, or head to Stingray Reef, where you can touch and feed rays.
Discovery Green
Discovery Green is a 12-acre green space located in the heart of Houston. It's a great place to get a breath of fresh air while exploring the city, but it is far from quiet, as the place always seems to have something new and exciting going on.
Enjoy outdoor movies, concerts, festivals, and more at this bustling spot, or just spend some time climbing on the playground, enjoying onsite eateries, or exploring the many walkways in the park.
Kemah Boardwalk
Another super fun spot to explore is the Kemah Boardwalk. While you will need to drive a little bit to get to this fun attraction, you will be rewarded with roller coasters, a Ferris wheel, and lots of kid-friendly rides.
We love the atmosphere of this place when the sun goes down. In order to ensure you get to experience the boardwalk after dark, we recommend having dinner at one of the onsite restaurants and using the time after dinner to enjoy the attractions.
The Galleria Mall
Looking to do some shopping while in Houston? Look no further than the Galleria Mall. This enormous shopping mall features more than 400 stores, making it easy to find exactly what you're looking for.
Another big bonus? The indoor ice skating rink gives visitors a chance to show off their skating skills. Honestly, our son enjoyed watching the skaters just as much as he actually enjoyed skating.
Minute Maid Park
Baseball fans should definitely make time for a visit to Minute Maid Park. This is a retractable-roof stadium and is the home park of the Houston Astros. Watching a game here is an exciting and memorable experience that the whole family will enjoy (even if they aren't all sports fanatics).
Memorial Park
Sometimes it's nice to escape the hustle and bustle of the city for some downtime in a green space. Discovery Green isn't always ideal for this because it can be such a busy place. Therefore, we recommend Memorial Park for your downtime. This park features walking trails, sports courts, playgrounds, and more. It's the perfect place to take a stroll, have a picnic, and reconnect as a family before your next Houston museum adventure.
Galveston Island State Park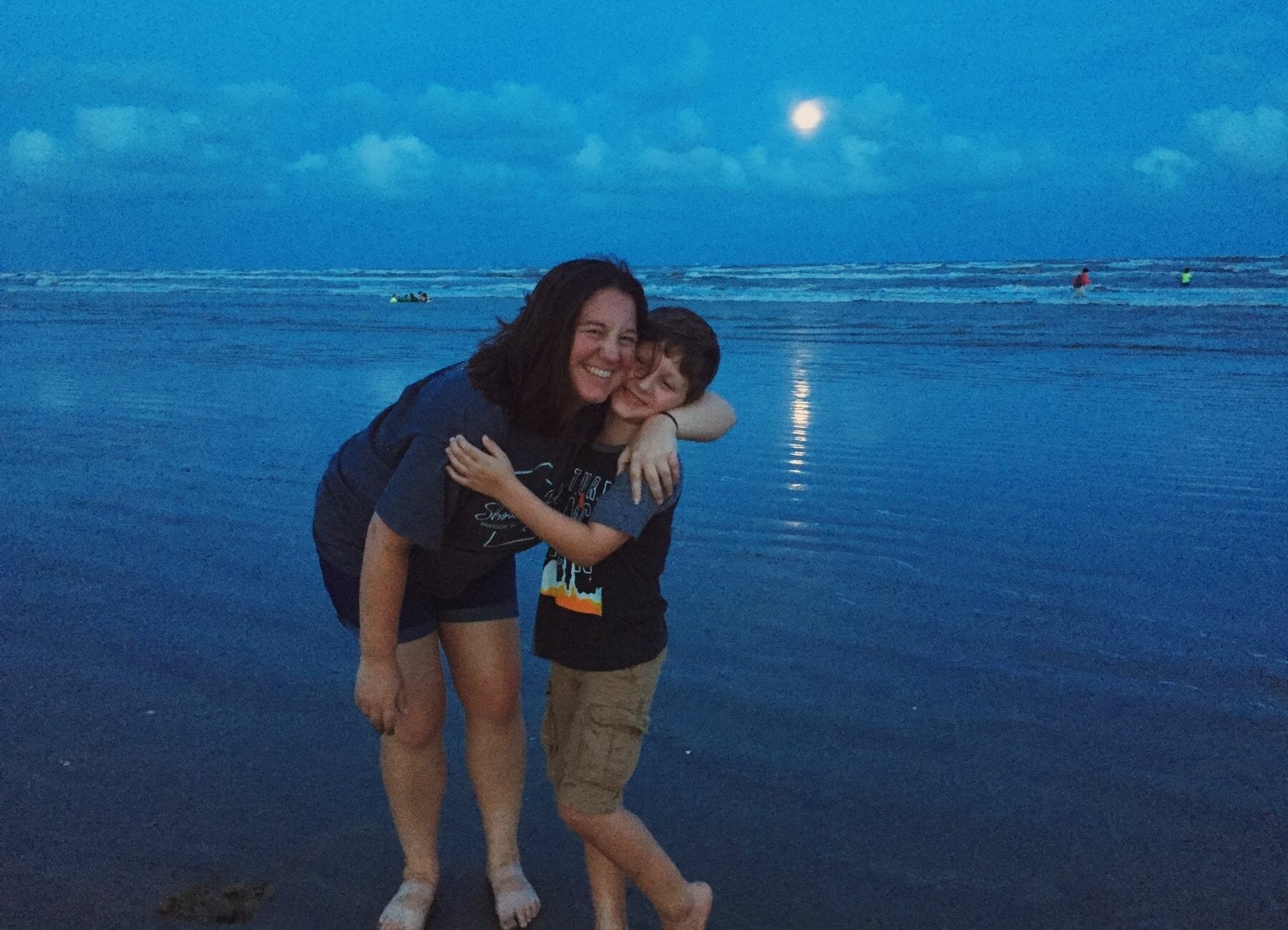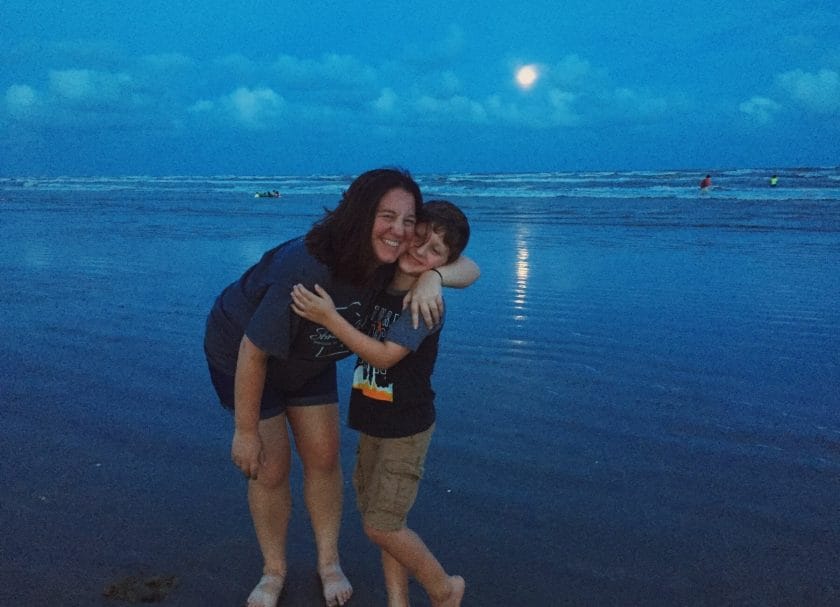 Texas is home to some fantastic state parks (and we highly recommend the annual state park pass if you plan to be in the state for long). One of our favorite of these parks is Galveston Island State Park.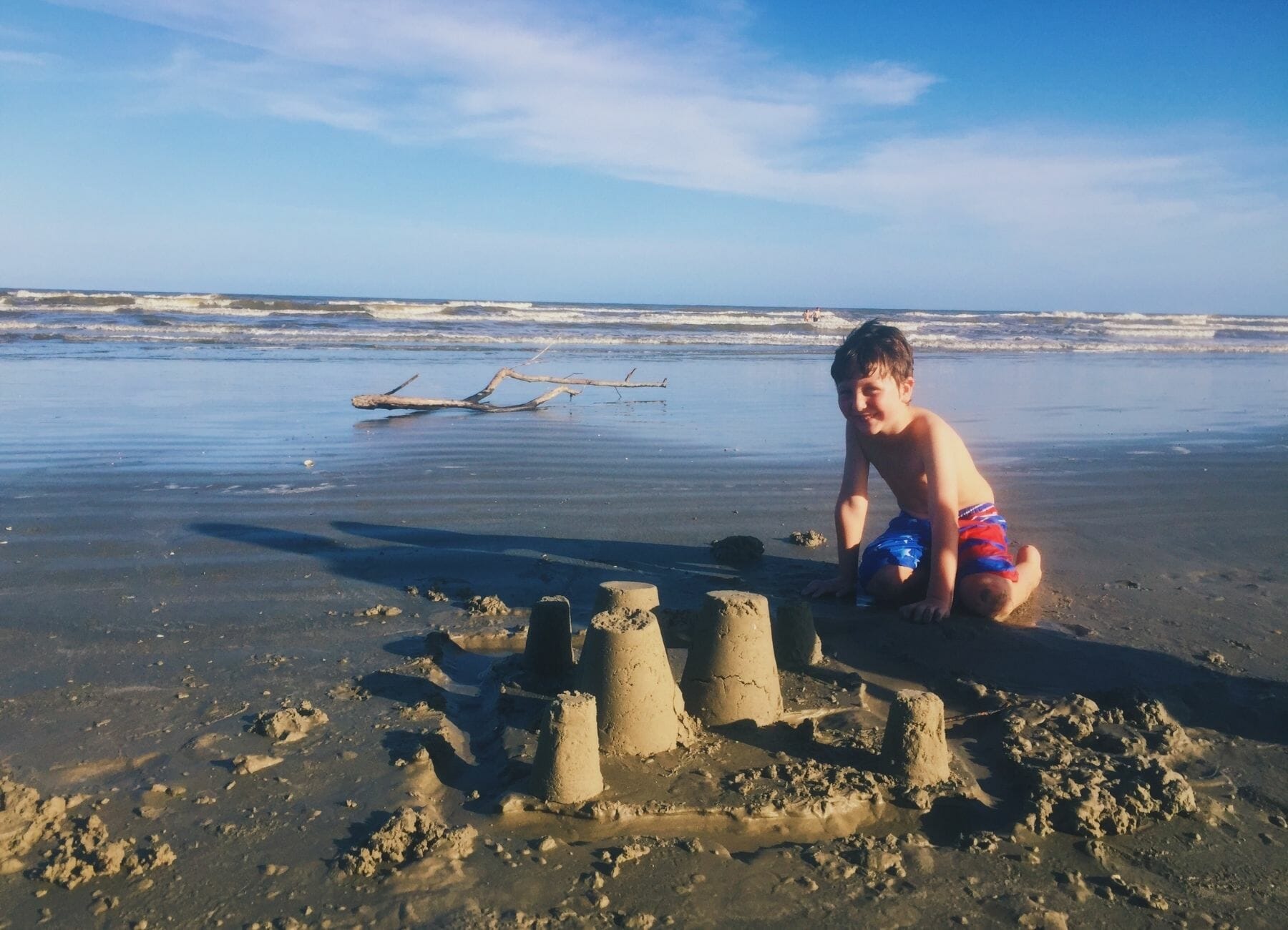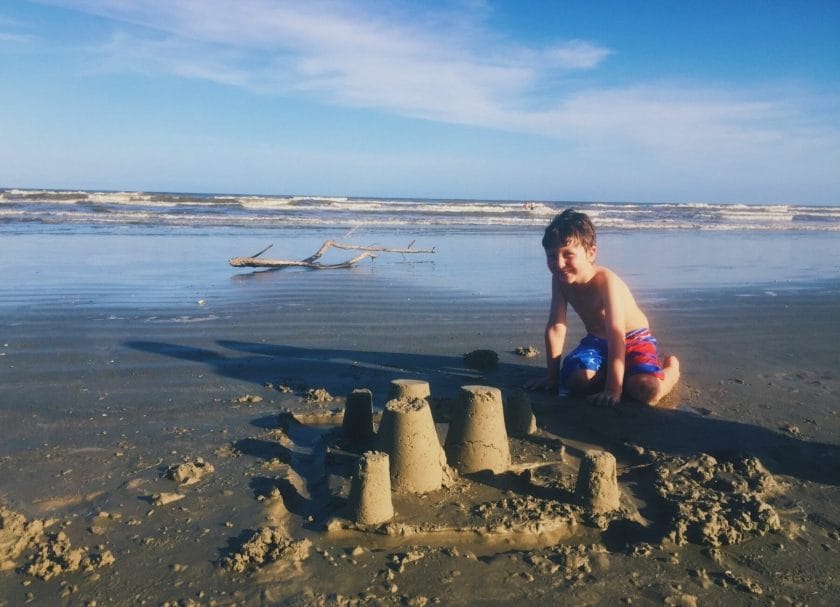 Although this park isn't technically in Houston, it's only a short drive south of the city and is well worth a visit. It features gorgeous beaches and a number of lovely birds and is a wonderful, peaceful place to slow down and think. We like to take a picnic and all our beach gear and stay all day long.
The Escape Game Houston
If you are looking for a great indoor family friendly activity be sure to check out the Escape Game Houston. There are 2 great locations in the Houston area. With multiple games and difficulty levels to choose from at each location there is no shortage of fun.
Up to 8 people get put into a room and you have to figure out how to get out in 60 minutes. The rooms have unique props and setups and are filled with a variety of clues to help you figure out how to get out of the room. It is a great unforgettable experience full of family fun. Book your tickets to Escape Game Houston here.
Where to Eat
Of course, you will need to eat during your Houston adventures. The good news? There are tons of fantastic food options. Yes, all of your chain restaurant favorites can be found in the city, but we recommend trying some local fare. Here are our favorite local eateries in the Houston area.
Taqueria Del Sol
No trip as far south as Houston is complete without some delicious Mexican food, and Taqueria Del Sol serves up some of the best authentic Mexican food in the city. This restaurant may not look like much from the outside, but it's what's inside that counts, and what's inside of this building is a collection of absolutely magical tacos, burritos, and more.
Best of all, this is a relatively inexpensive place to eat out, meaning you can visit more than once without breaking the bank.
Truth Barbeque
In the mood for a barbecue? Lucky for you, south Texas is pretty good at the barbecue too. One of our favorite places to go for some delicious barbecue while in the Houston area is Truth Barbecue.
This place is a local favorite for a reason. Every meat they serve is fantastic, and there is often a long line for the food when mealtimes roll around. Our suggestion? Get the brisket-and-tot casserole. You won't regret it, and it is worth the wait in line.
Retrospect Coffee Bar
Finally, we should talk about coffee. We love to grab a good latte or americano while out and about exploring a city, and Houston does not disappoint when it comes time for that afternoon pick-me-up. Retrospect Coffee Bar is an excellent example of what the city offers in terms of coffee.
The espresso here is phenomenal, and this means any of their espresso-based beverages will be fantastic. We especially love their Stroopwafel Latte and recommend it if you aren't sure what to order.
Where to Stay
Finally, we should discuss places to stay in Houston. After all, you will need someplace to rest your head after busy days full of wandering the city. Below, we've gathered our top Houston lodging picks. From rental houses and hotels to campgrounds and RV parks, one of these places is sure to make you feel right at home.
VRBO
Centrally Located 2-Bedroom Gem
Another fantastic house for a family looking to spread out during their visit to Houston, this adorable home is located in a wonderful area. The place is very well thought out and includes absolutely everything you need to be comfortable during your stay. We especially appreciate the rain shower and the gorgeous kitchen.
Hotels
Hyatt Place Houston NW Vintage Park
Prefer a hotel room? Hyatt Place Houston NW Vintage Park is an excellent pick. This beautiful hotel features a pool, fitness center, onsite bar, free parking, and daily buffet breakfast. Guests especially love the friendly staff at this location.
TownPlace Suites Houston I-10 East
Another great hotel choice is TownPlace Suites Houston I-10 East. This is a lovely hotel that features an outdoor pool, garden, and even a place for guests to cookout. We love the location of this hotel, which is only 7 minutes from Minute Maid Park.
Campgrounds
Danny's RV Resort
Located right outside of downtown Houston, you aren't going to find a much better location than Danny's RV Resort when it comes to parking your RV and sightseeing in the city. This park offers guests full hookups, concrete pads, a laundry room, and a dog park.
Traders Village Houston RV Park
Last but not least, there is Traders Village Houston RV Park. This park is only 17 miles outside the city and adjacent to the popular Traders Village Flea Market. Level concrete pads, full hookups, a laundry room, a rec hall, and a pool ensure you will love your stay at this local RV park.
As you can see, there are plenty of wonderful things to do in Houston with kids. Pick a few attractions from this list, choose a comfy place to stay, and get ready to have an amazing time in southeast Texas! There is fun to be had when planning a trip of things to do in Houston with kids!
Check out more content on Texas:
The 18 Best Things To Do In San Antonio With Kids
18 Amazing Things To Do In Big Bend National Park
23+ Fun Things To Do In South Padre Island, Texas
11 Best Things to Do In Dallas With Kids
Top 15 Best Things To Do With Kids In Austin
Top 7 Amazing Indoor Water Park Texas You'll Want To Check Out!
Pin This Post: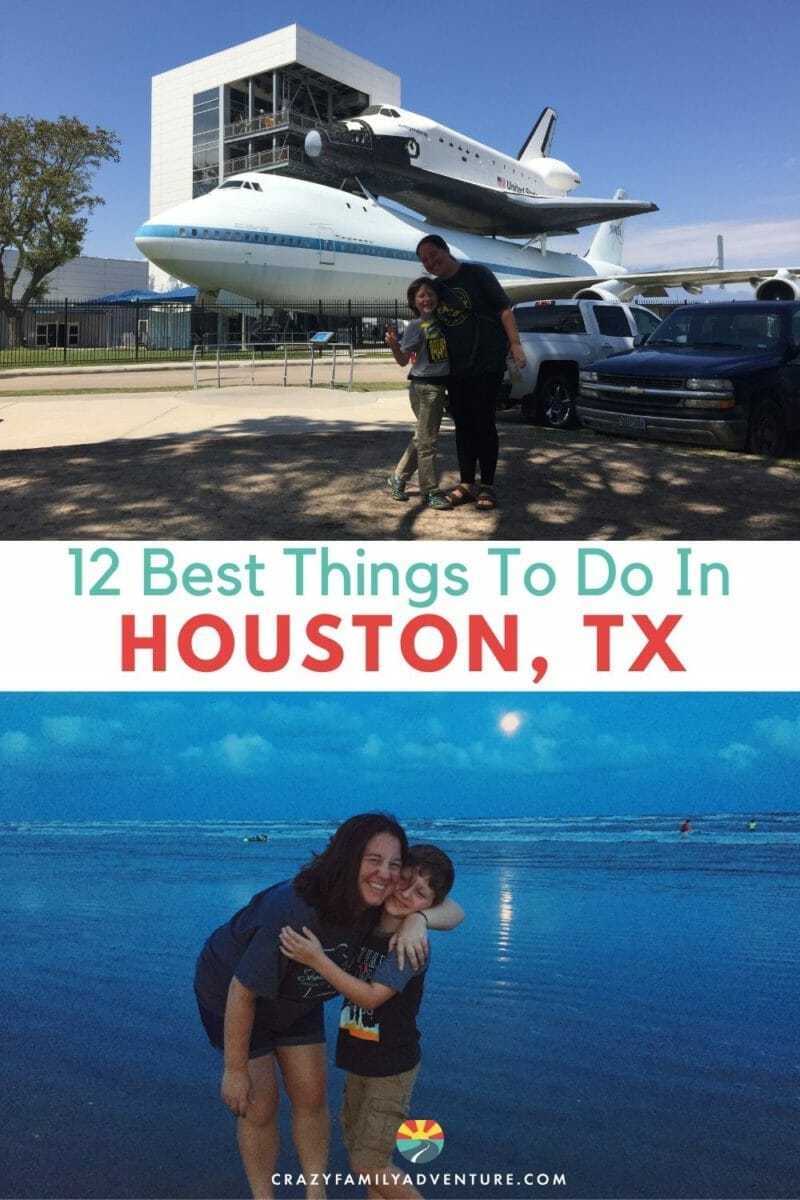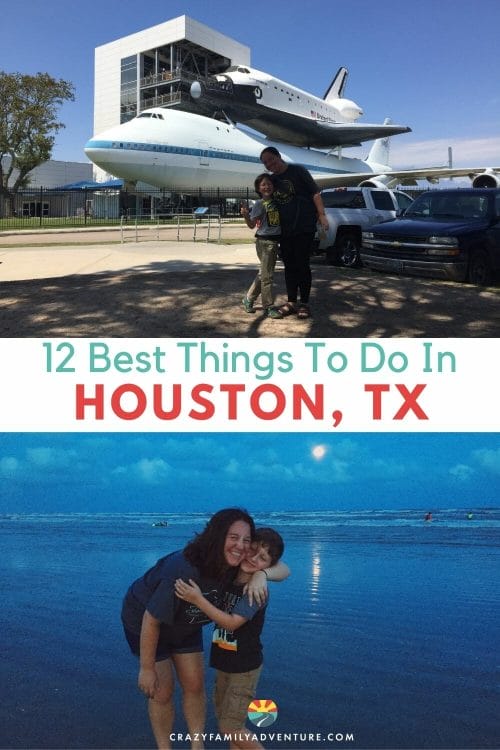 Latest posts by Chelsea Gonzales
(see all)
DISCLOSURE: This post may contain affiliate links, meaning I get a commission if you decide to make a purchase through my links, at no cost to you. Please read my disclosure for more info.