This post may contain affiliate links.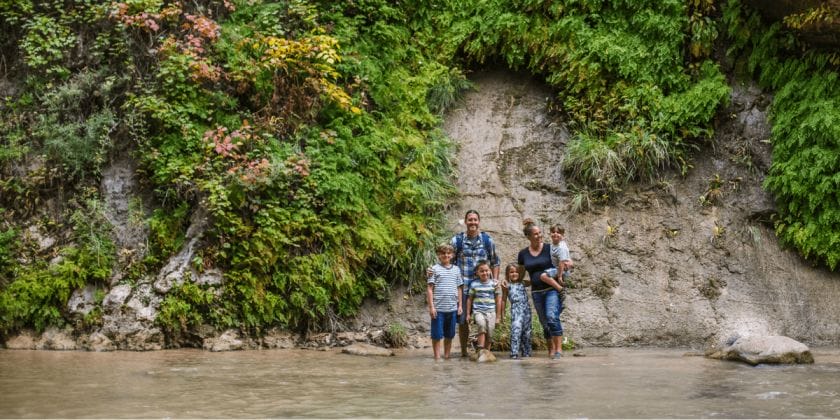 WOW!  Another year of Full Time RV Family Travel! It's crazy – we don't have an end date in site and never did, but it is still amazing when we look back and realize we have been living and traveling in our RV for 2 1/2 years. I have to say 2016 did NOT start the way we wanted it to. On New Year's Eve night we ended up in the ER in the Florida Keys . . . Cannon had broken his arm again . . . for the 2nd time that year.
Needless to say our New Years Eve plans changed and we spent it at the ER. We couldn't believe he had done it again and this time all he did was slowly fall off his older brother's bike – nothing crazy – but just caught it the wrong way. So began the task of dealing with a broken arm while on the road. Luckily we had experience and knew what we needed to do to deal with it on the road. And thankfully this time he didn't need surgery – thank goodness!
After lots of tears and multiple 3 hour trips up to Children's Hospital in Miami we got it all taken care of. When it had happened earlier in the year we were in Florida and were headed to the Keys. We couldn't believe it happened again when we were in the Keys and had all sorts of water activities planned. Since he didn't have surgery this time and didn't have an open wound with the break we were able to get a Dry Pro Cover for his cast and he ended up doing everything we had planned. From parasailing to jet skiing to snorkeling he did it all!! We were so glad that worked out.
On to our year and where we have been and what we have been up to:
January – February 2016: The Florida Keys
We started the year in the Florida Keys which we were very happy about! We love it there. Unfortunately the weather didn't really cooperate and we had a lot of rain and yucky days. El Nino, no me gusta! But it was all good and there were enough days with sunshine. Sail boats, parasailing, snorkeling, jet skiing, dolphins, turtles, Key West and lots of beach time!!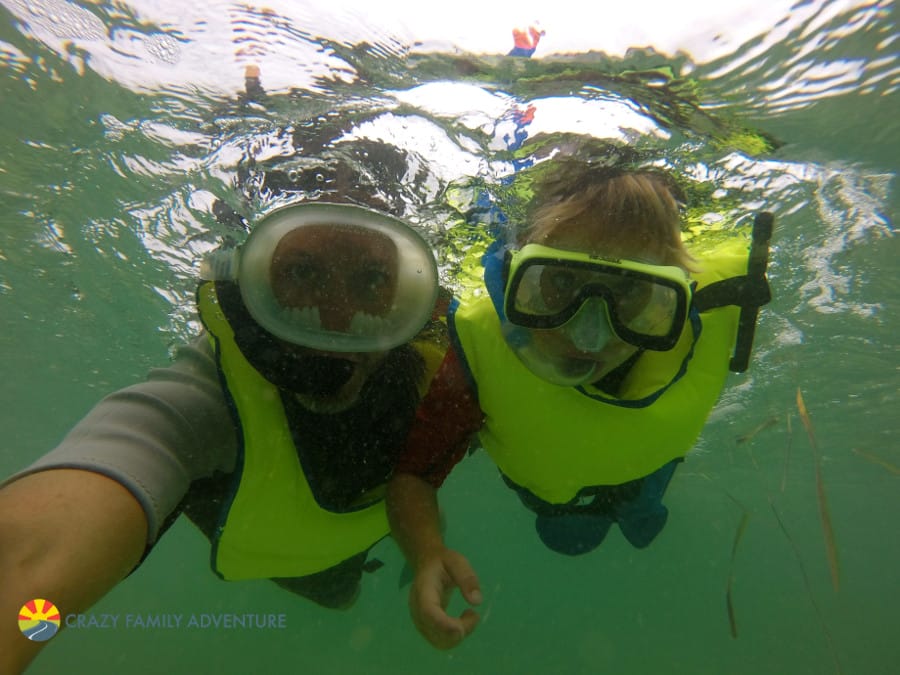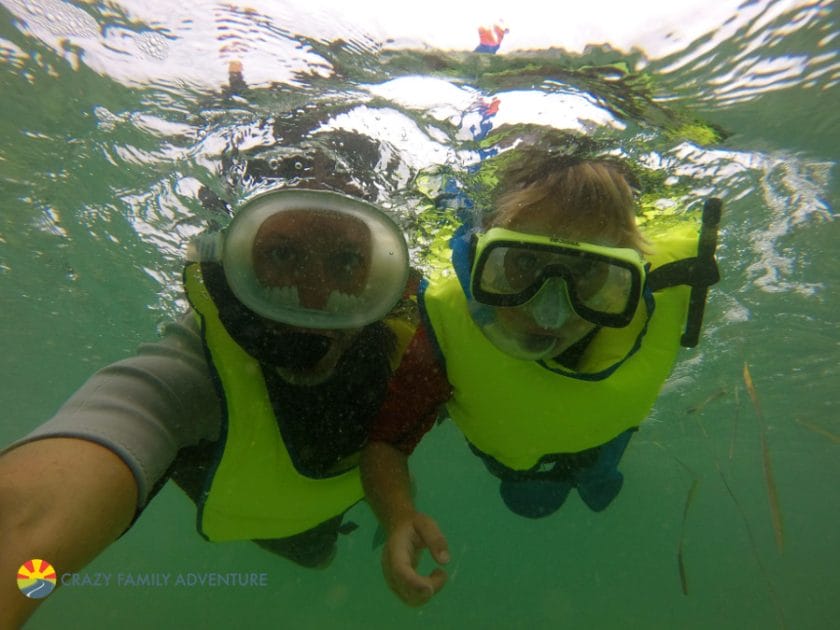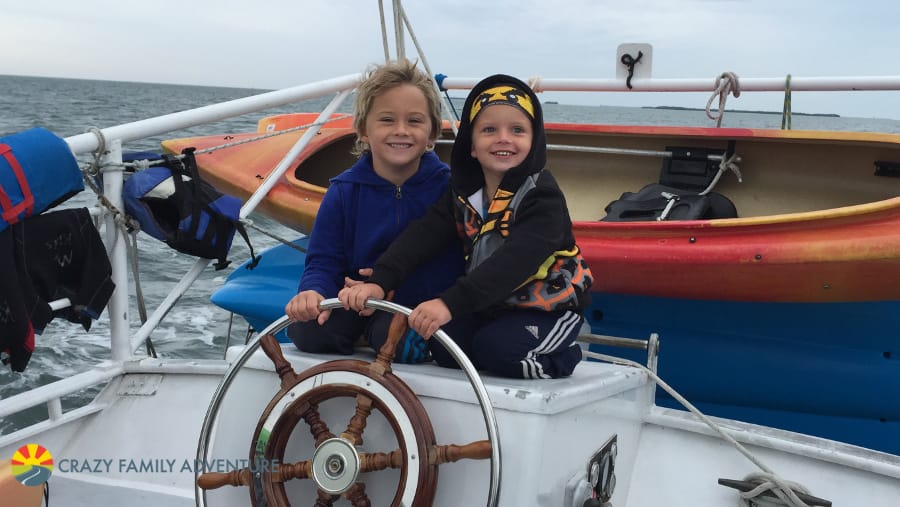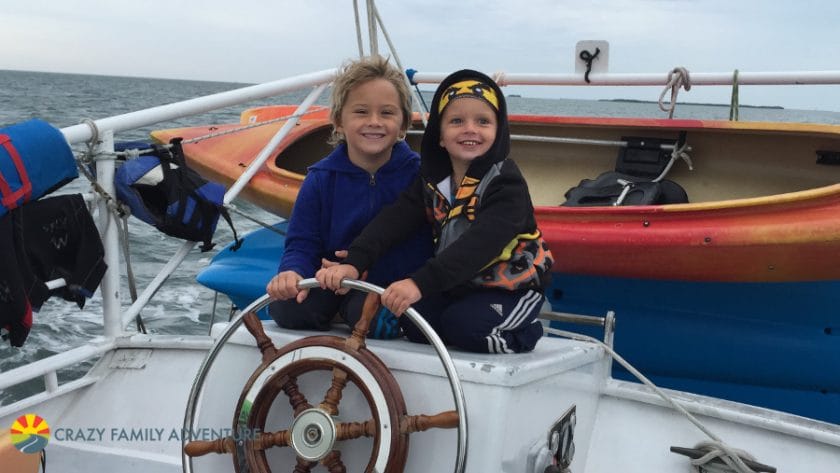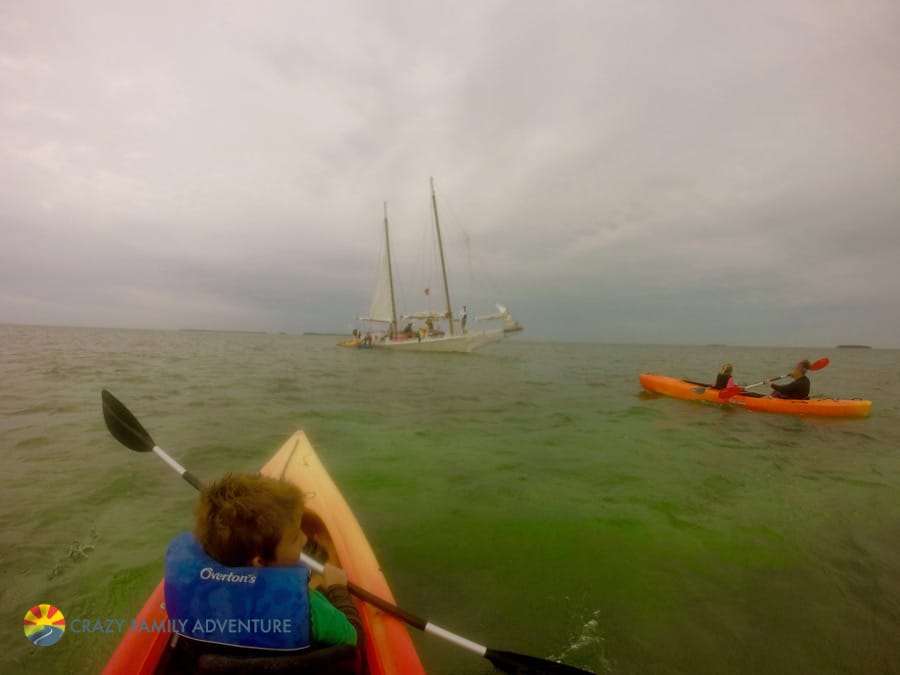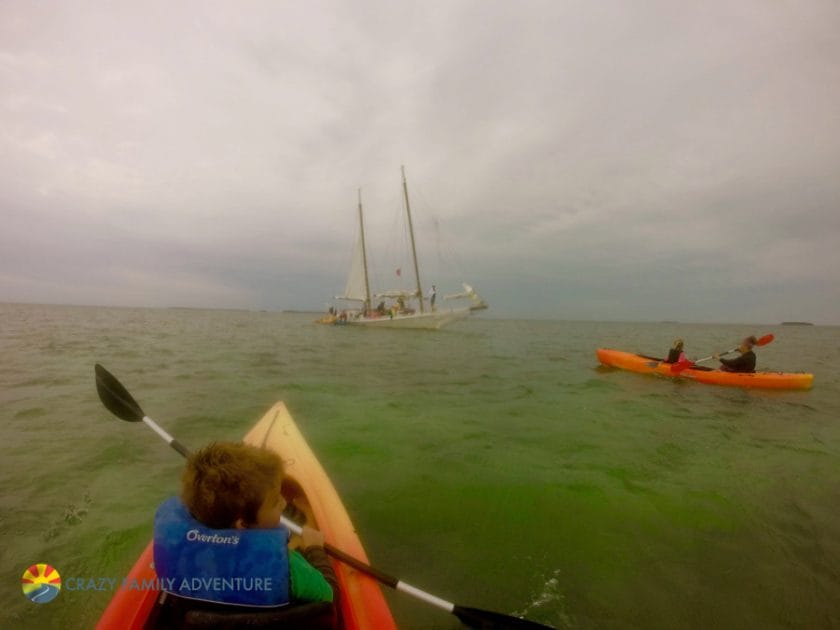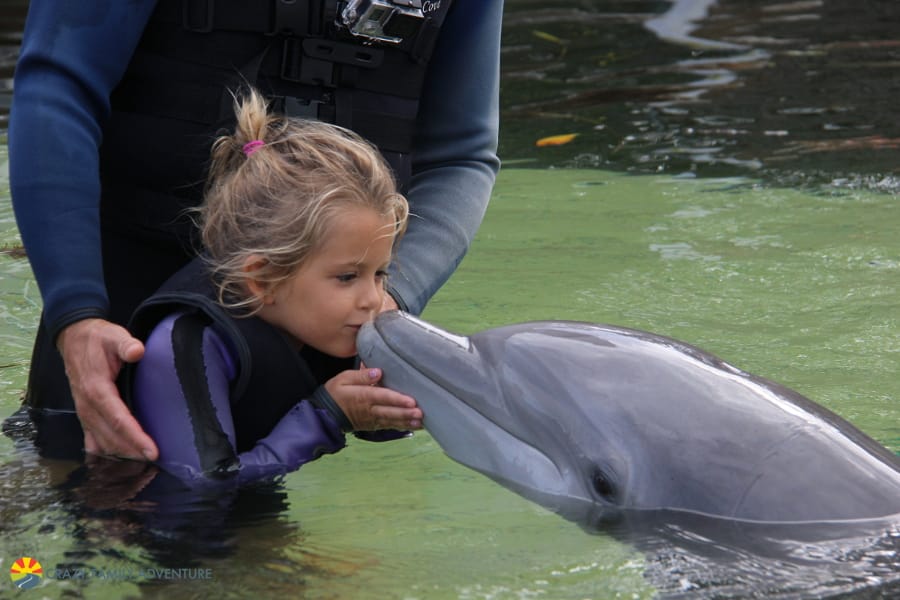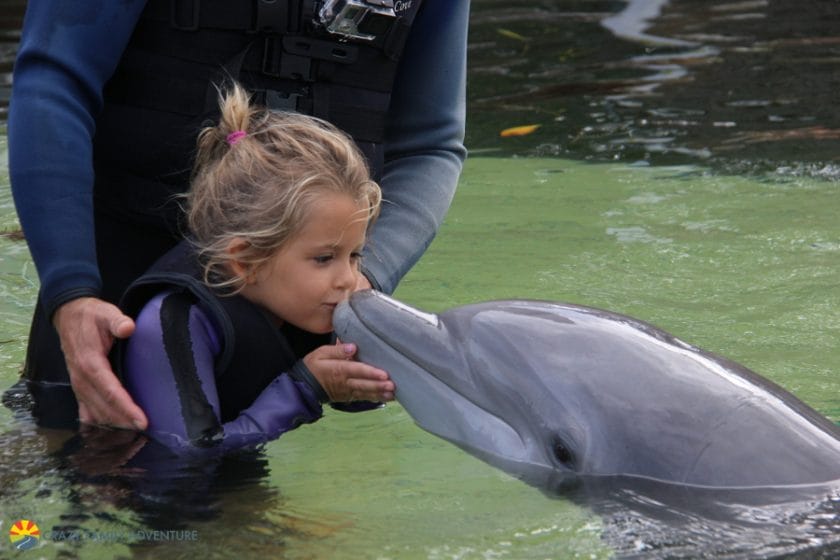 Craig and I got a chance to get away to the Dry Tortugas for a day (thanks Mom and Dad for watching the kids!). It was amazing and we can't wait to go back: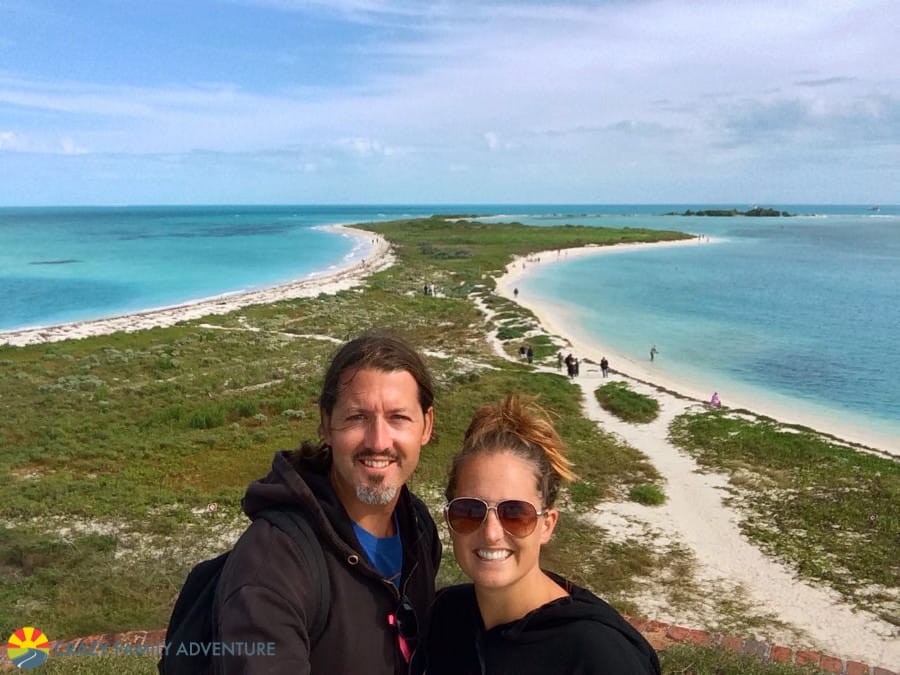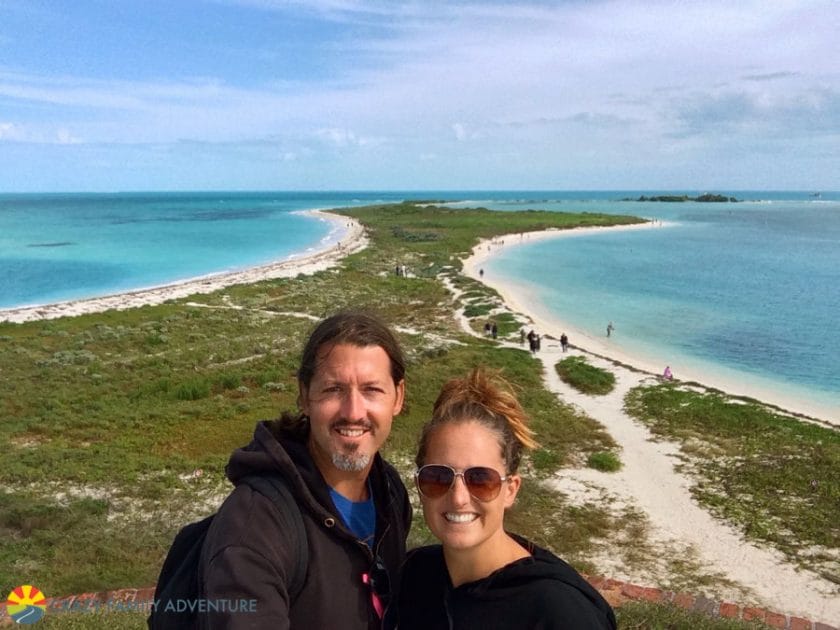 We even had a chance to stay at the amazing Hawks Cay Resort in the Florida Keys: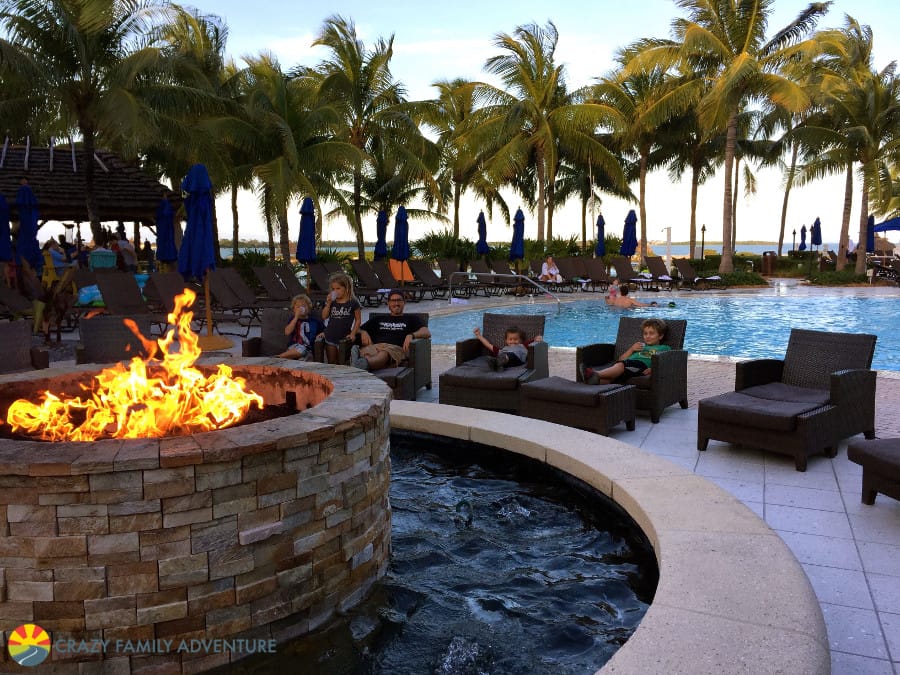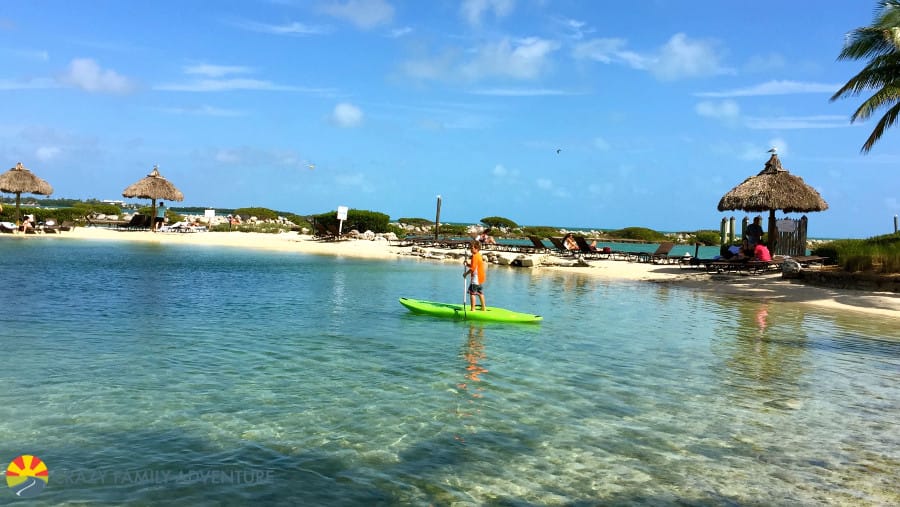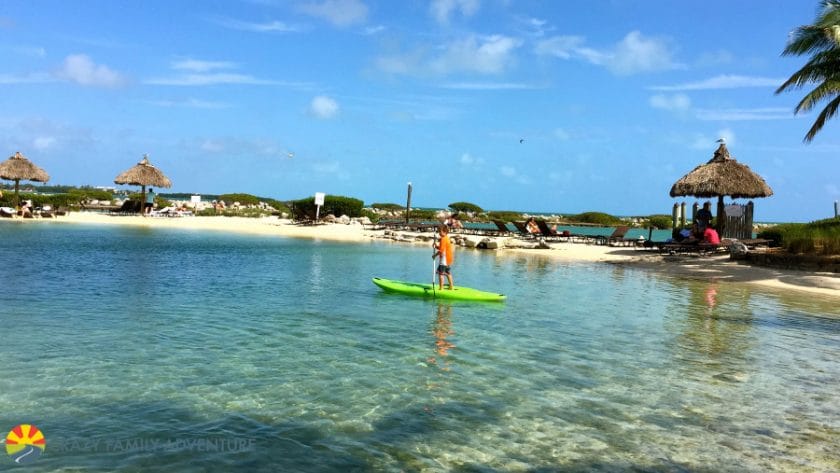 To see more of our full time RV family travel in the Keys check out our Florida Keys page where we share all of our posts on our time there in 2016 and 2015!
February/March – Miami, Palm Beach, the Everglades and Highland Hammock State Park
We sadly left the Keys – we really like it there! Next we headed to Miami. We had a lot of fun when we were there and enjoyed exploring the city and also the surrounding area. One of our favorite things was riding our bikes alongside alligators in Shark Valley in the Everglades.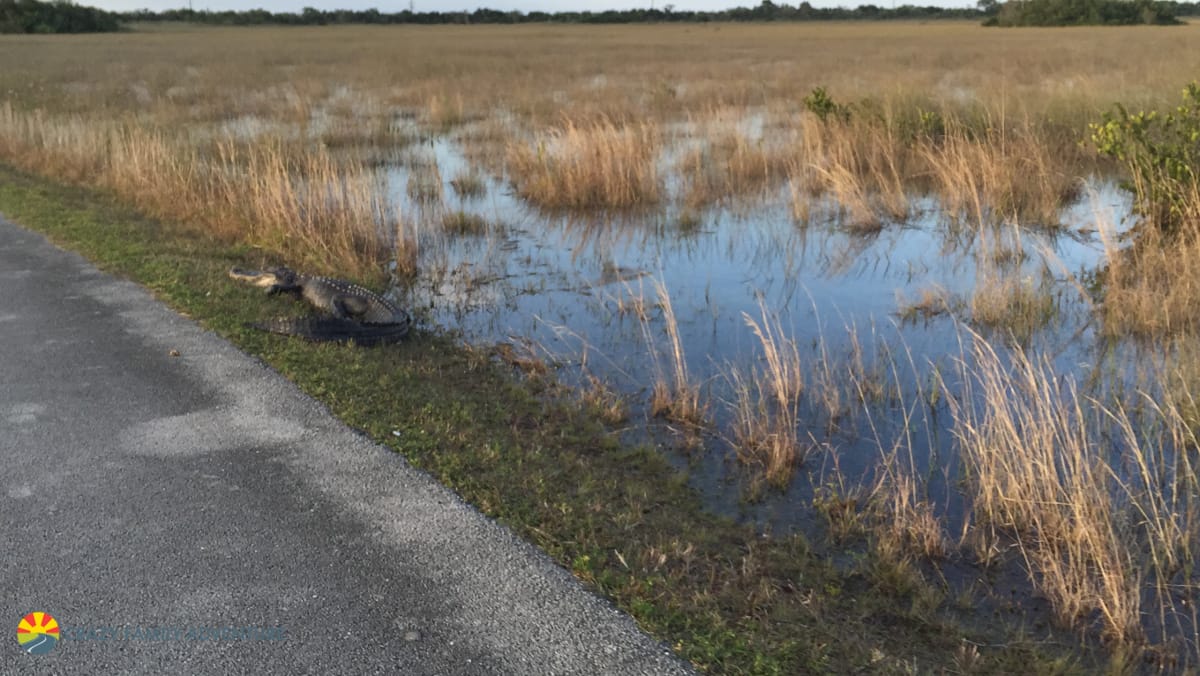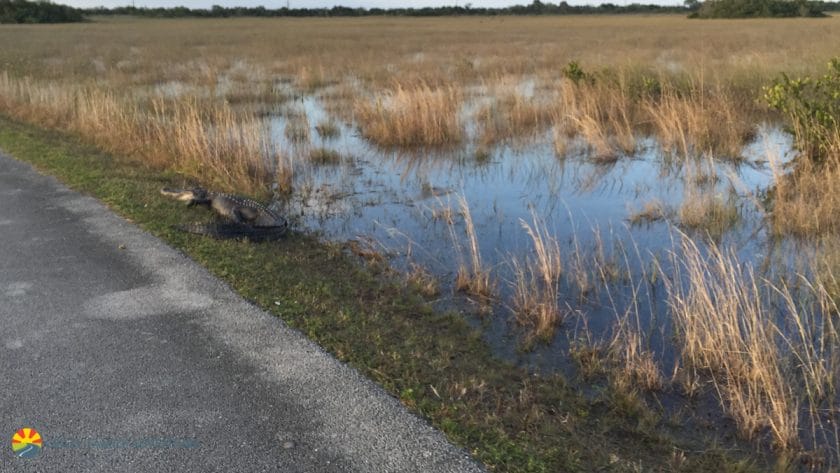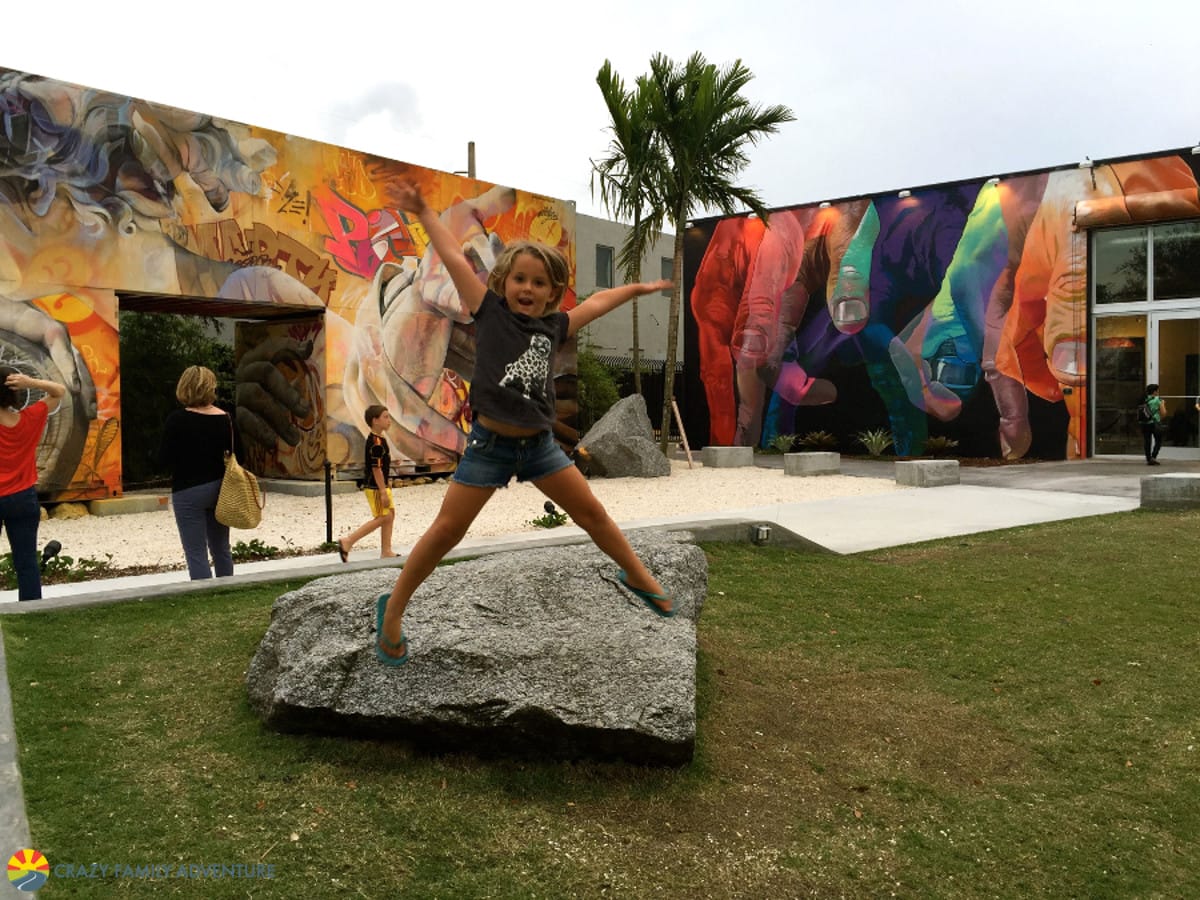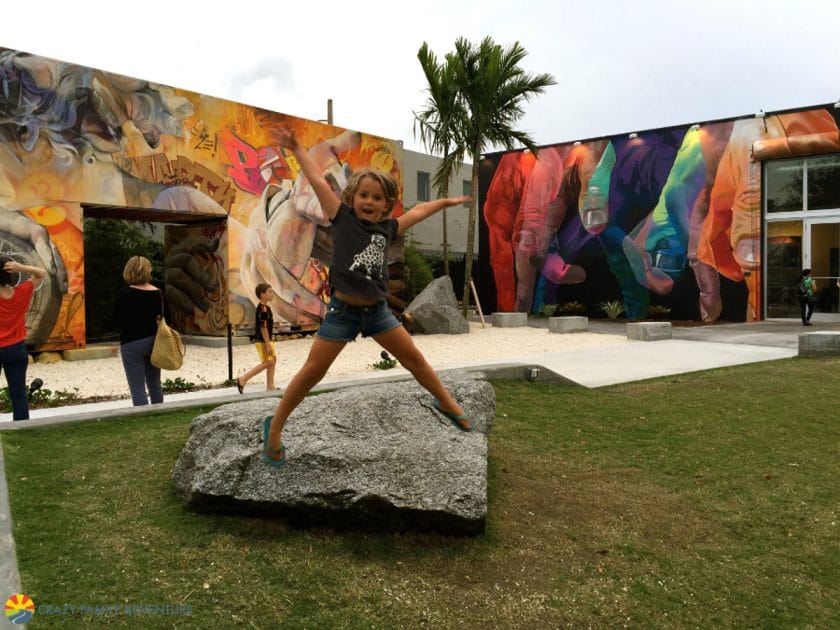 We then made our way up the coast to Palm Beach. We weren't sure what to expect but the city had an amazing Zoo (where we got to feed a sloth named Wilbur!) and Science center, the beach was beautiful, and we enjoyed an airboat ride in the Everglades!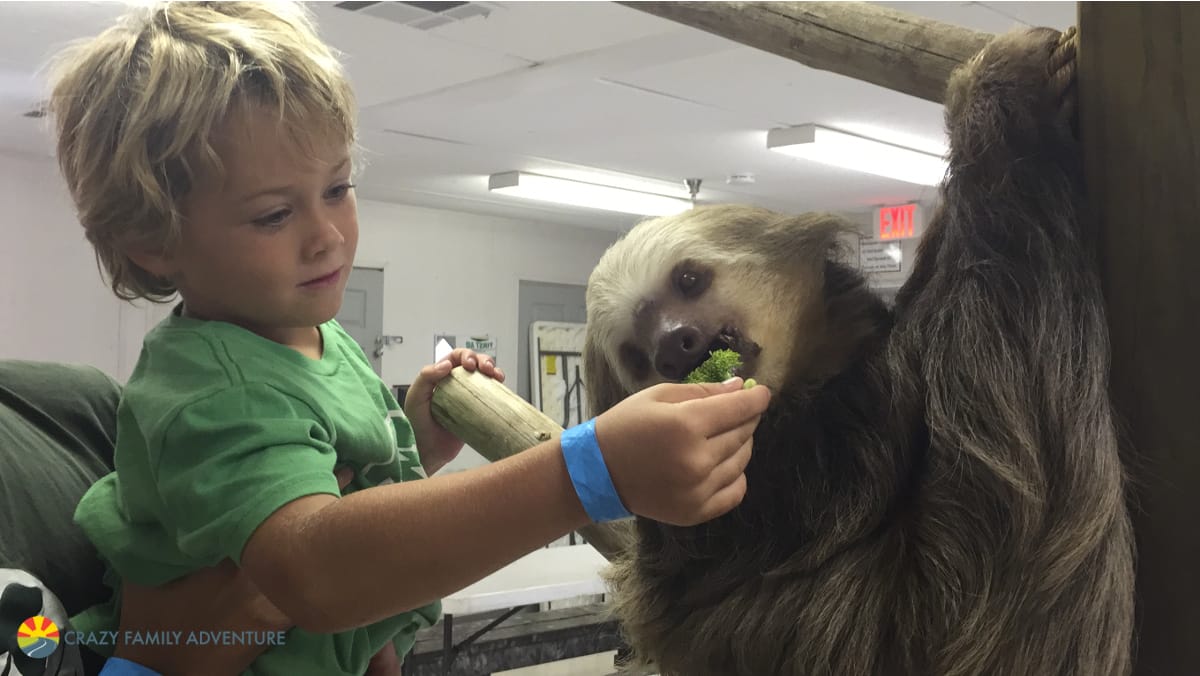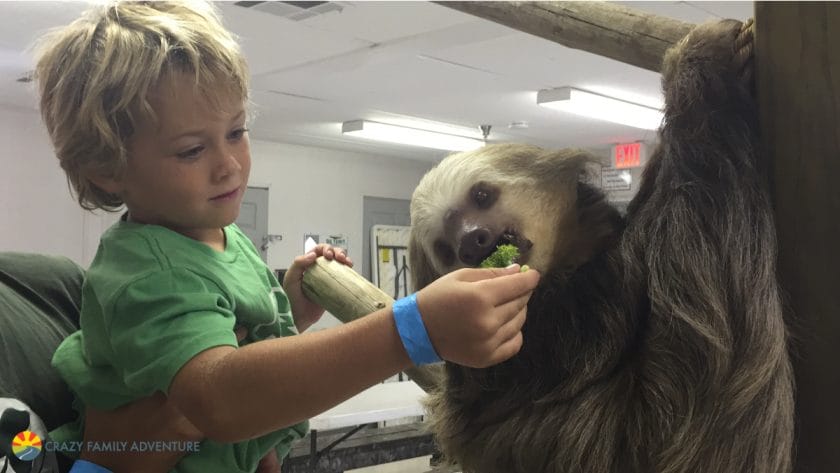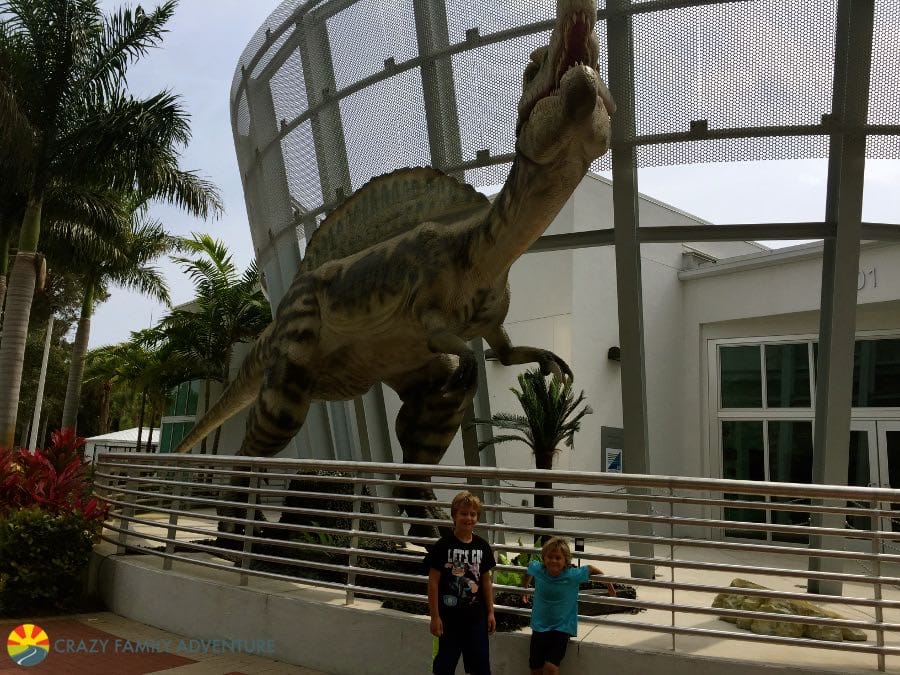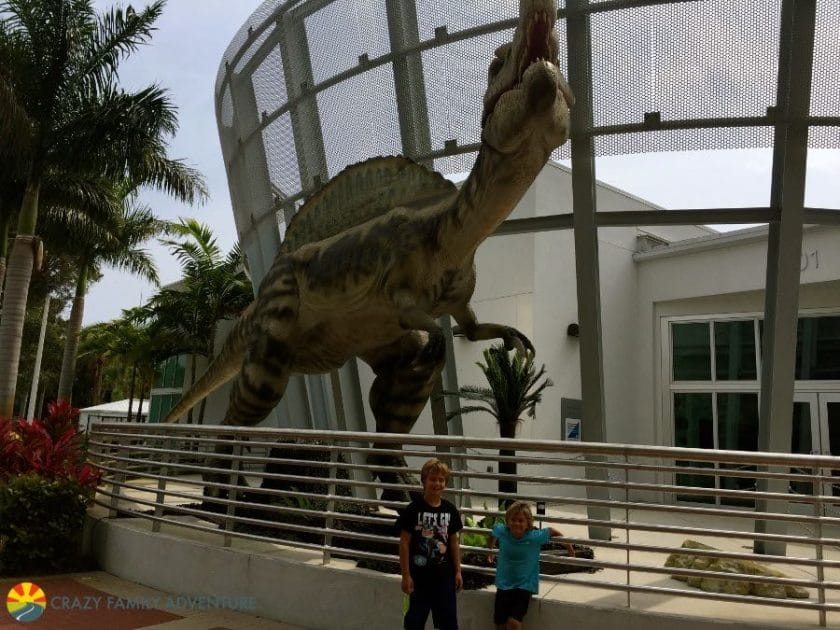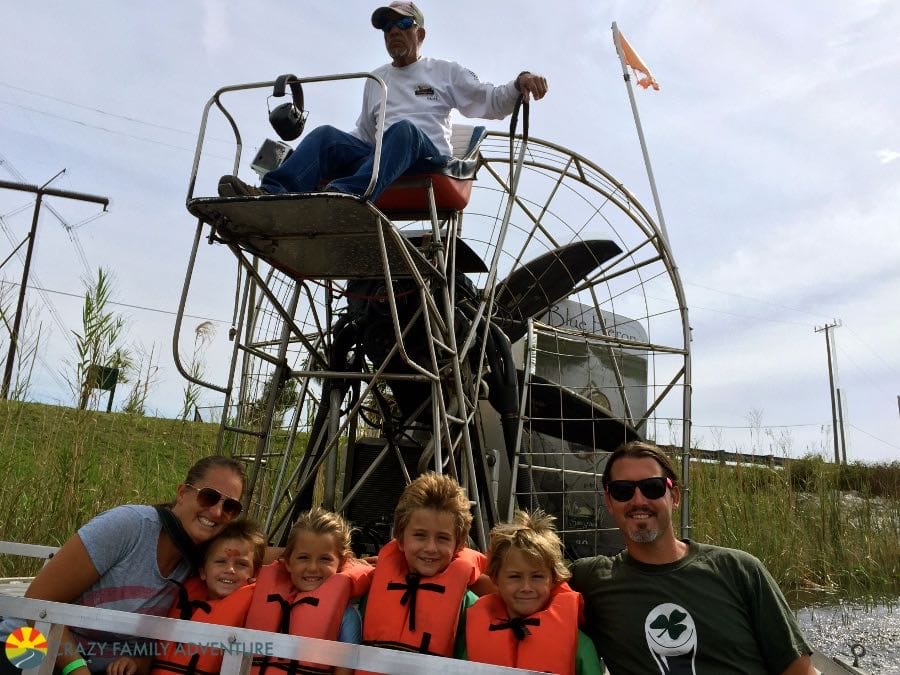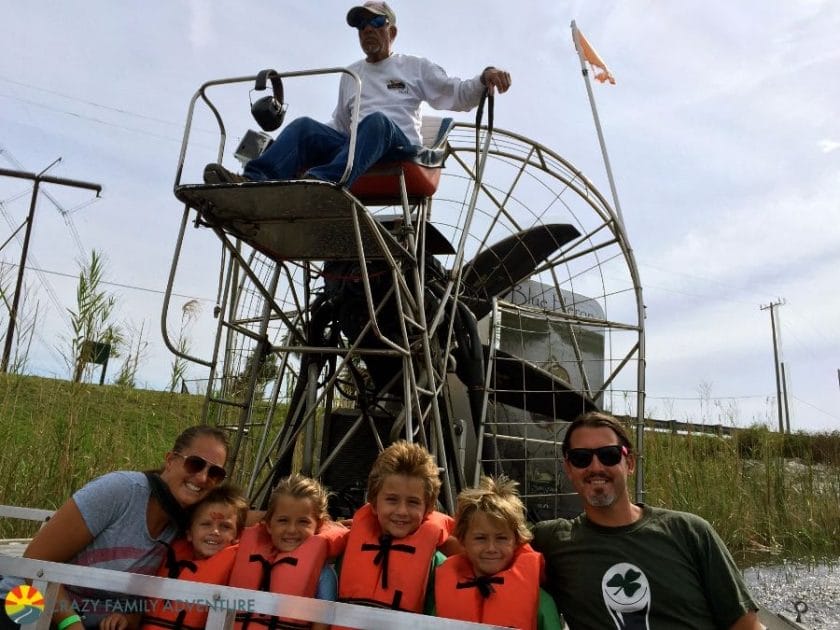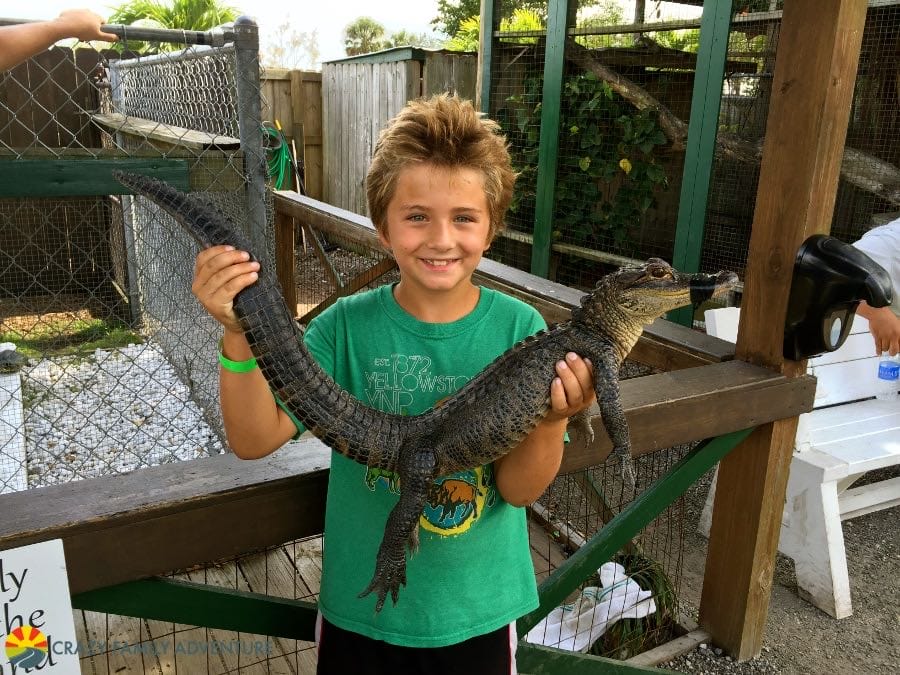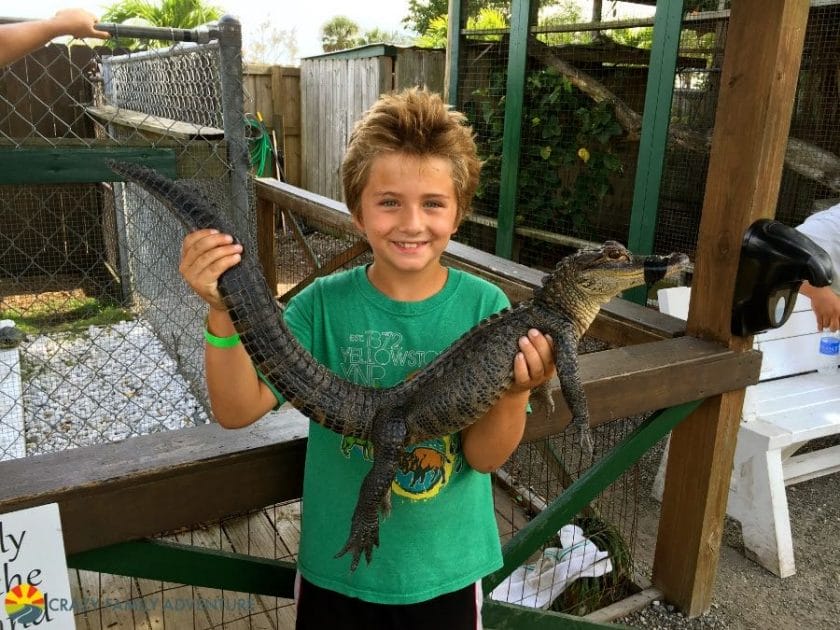 From Palm Beach we headed to Highland Hammock State Park. We are really glad we made the detour and stopped there. It was an amazing place and we loved the hikes there!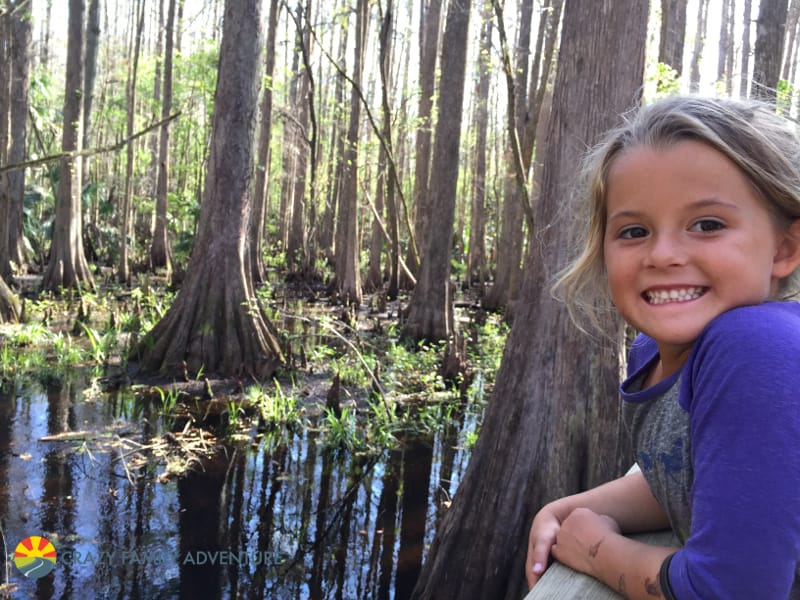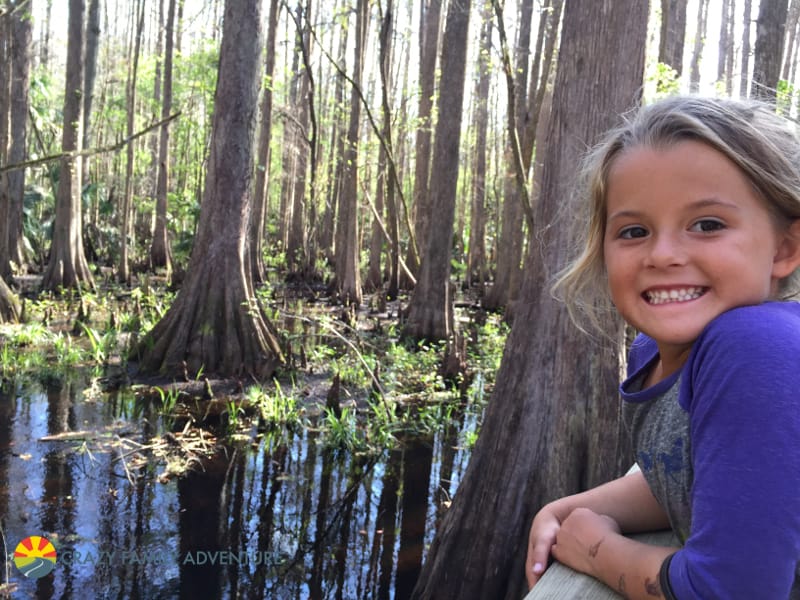 March/April – Central Florida and Orlando
From here we headed into central Florida and stayed at the new Legoland hotel for one night and visited the park again. It is definitely a favorite in our family.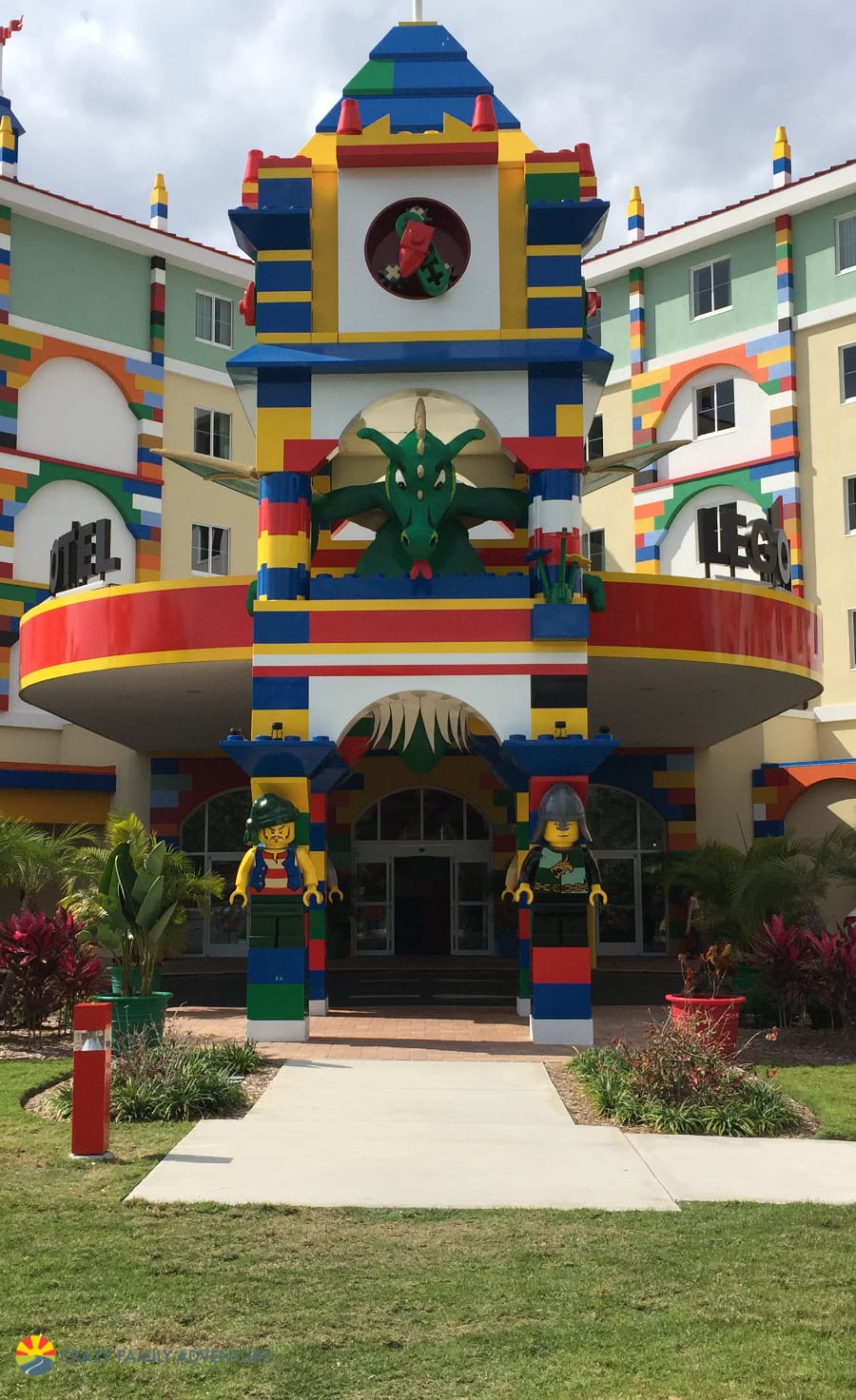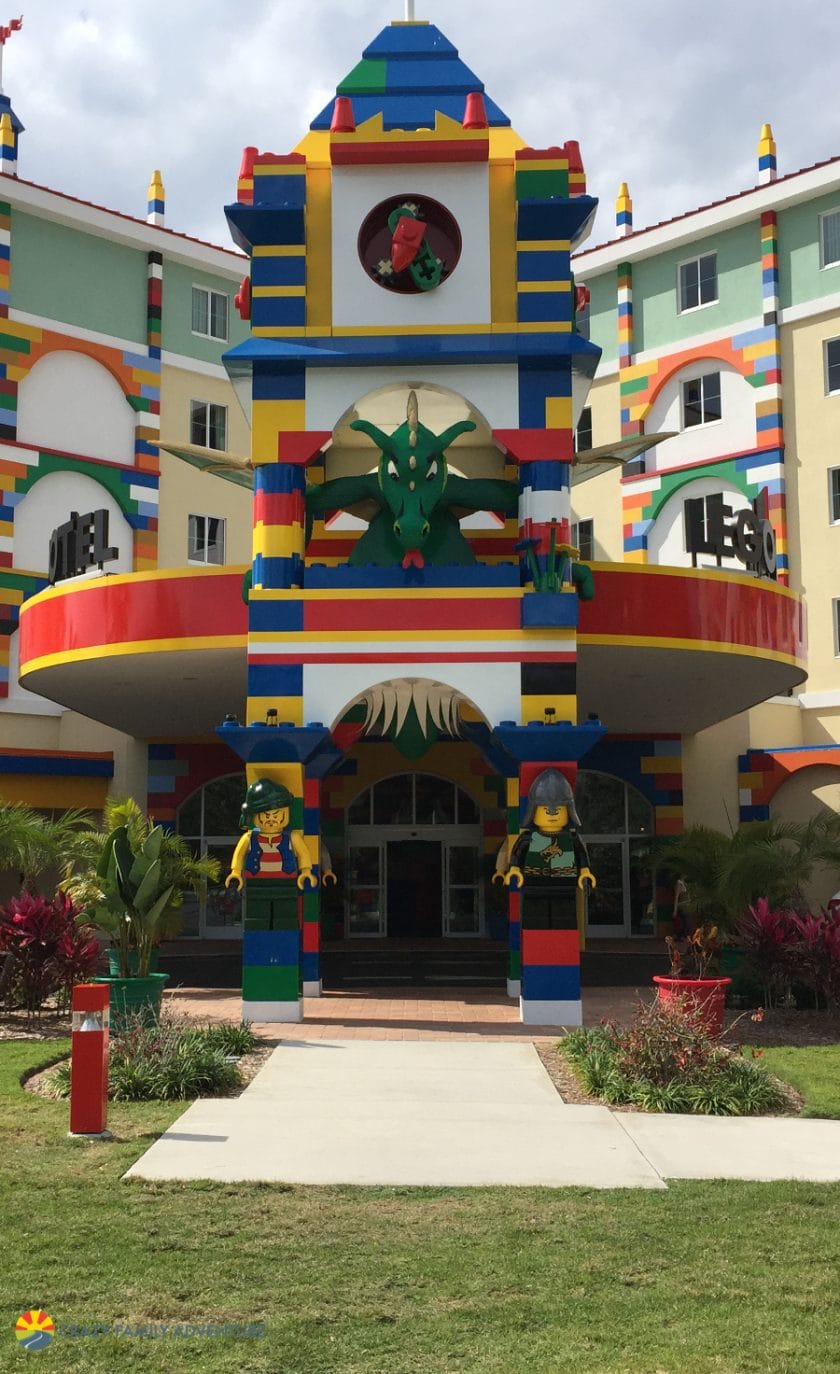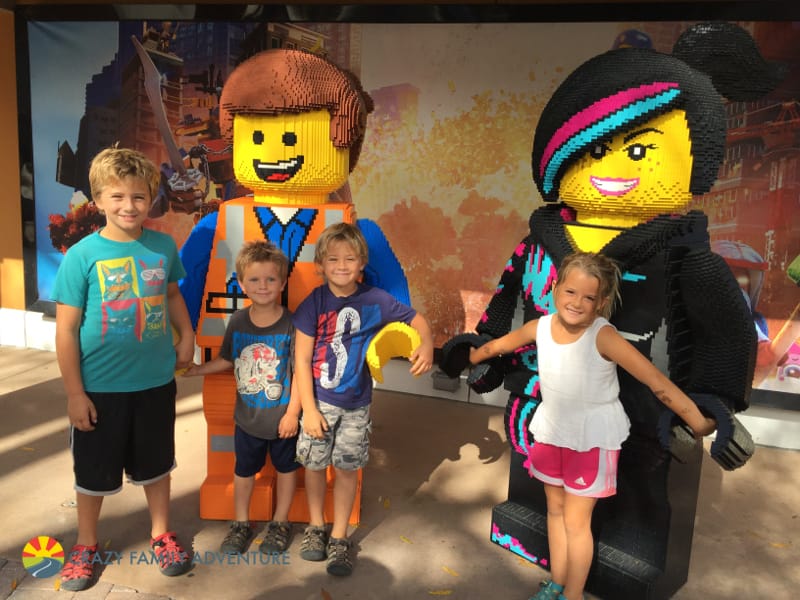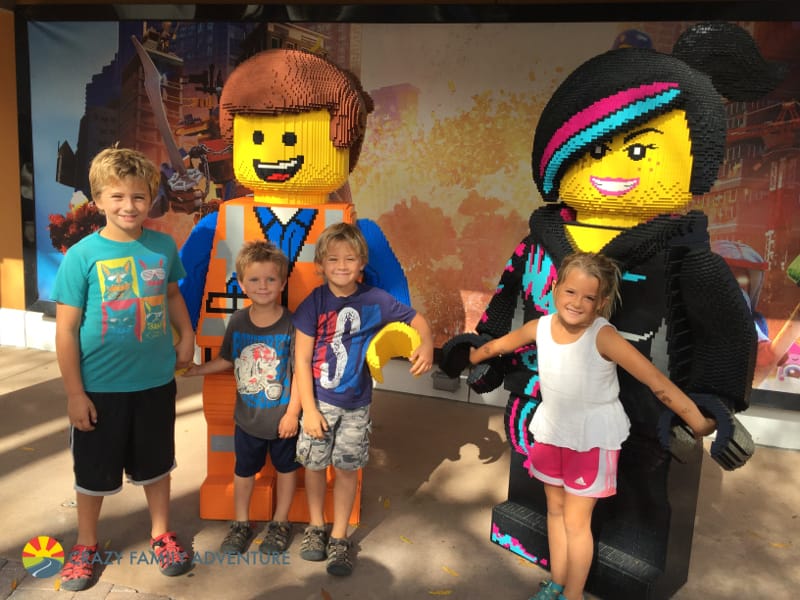 From there we headed into Orlando to spend a few weeks with my family and just hang out and enjoy the weather and each other! Lots of time playing with new friends. We also did some blueberry picking and visited the Orlando Science Center. It was nice to slow down for a few weeks.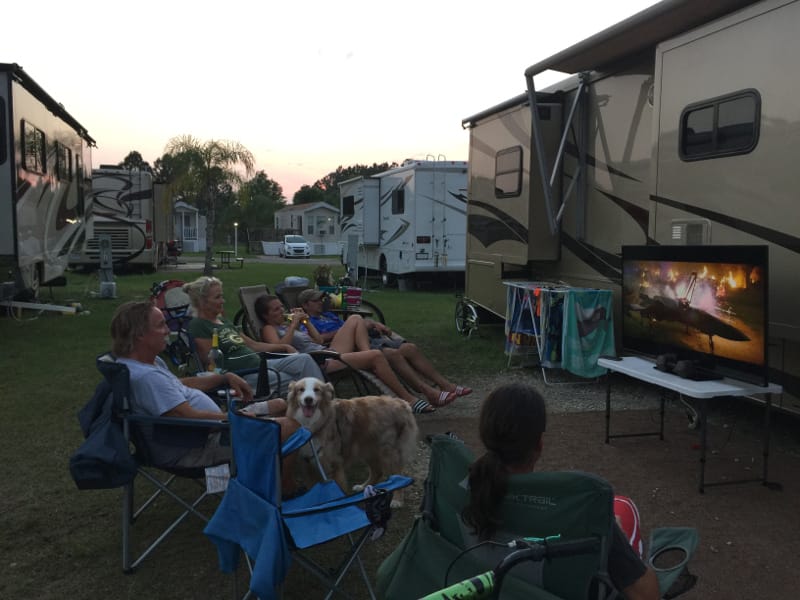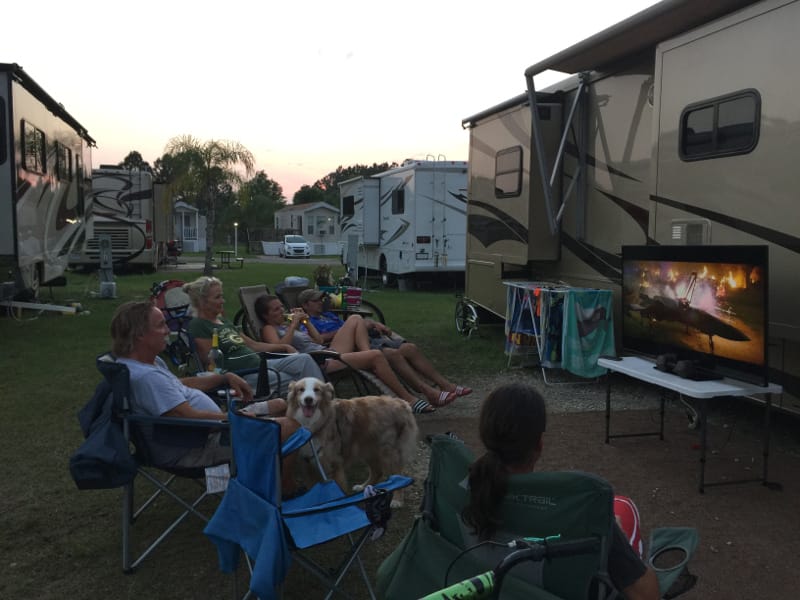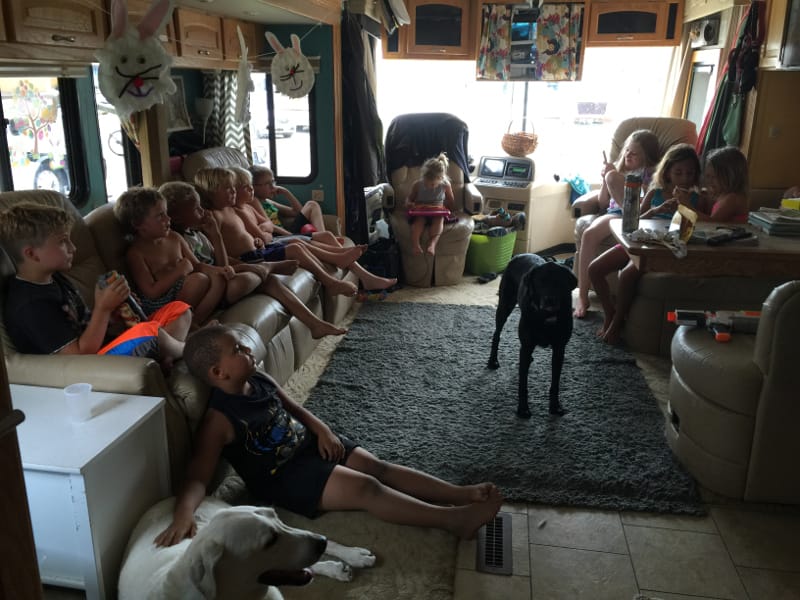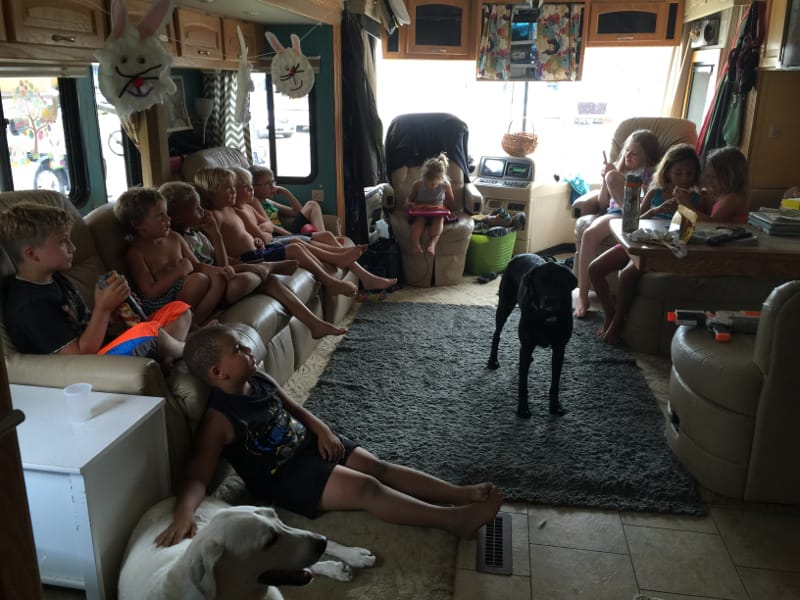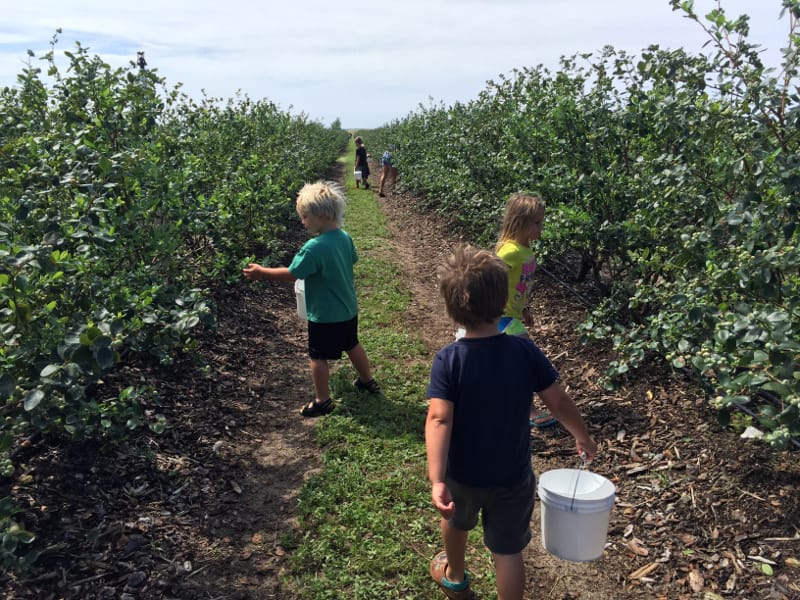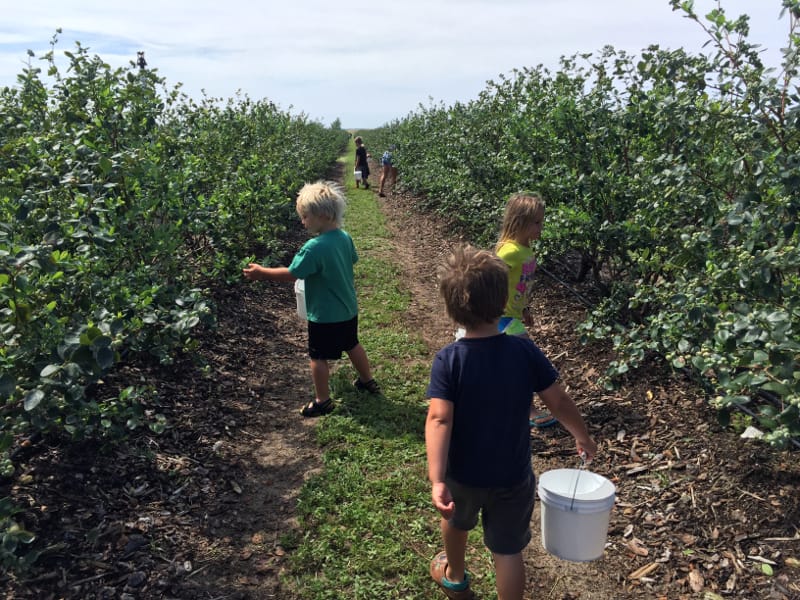 April: The Golden Isles in Georgia, South Carolina and Asheville, North Carolina
We headed out of Florida and back to the amazing Golden Isles (we had been the year before and really enjoyed it). This time we stayed at a campground on Jekyll Island and it was an amazing time!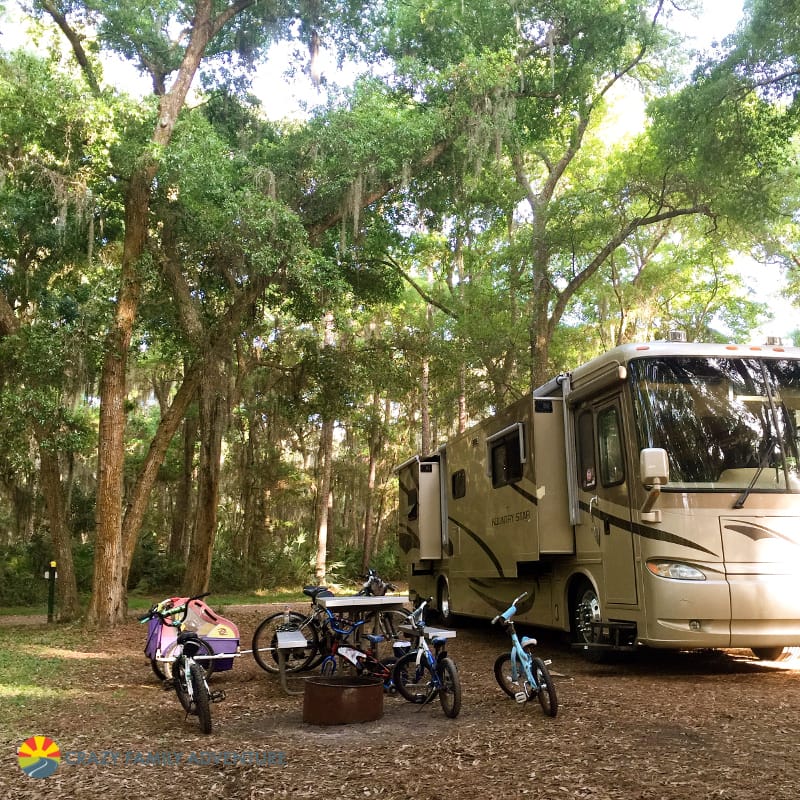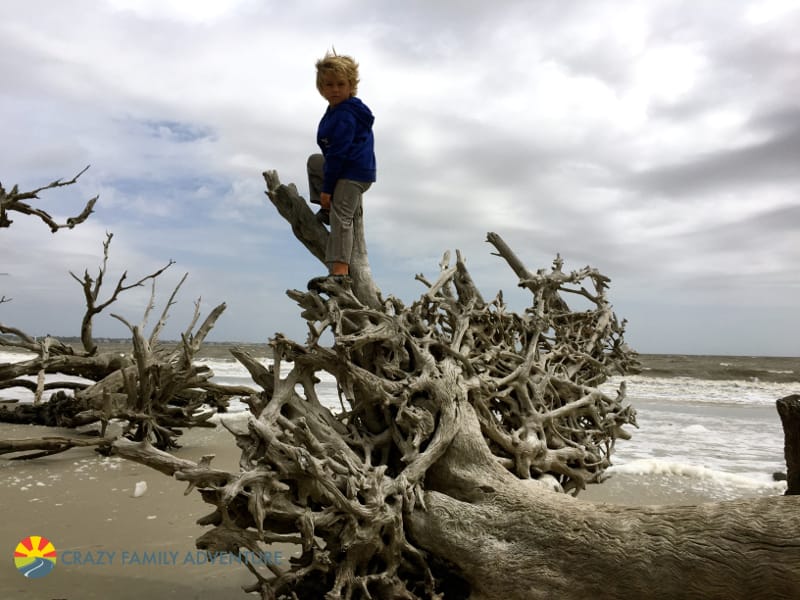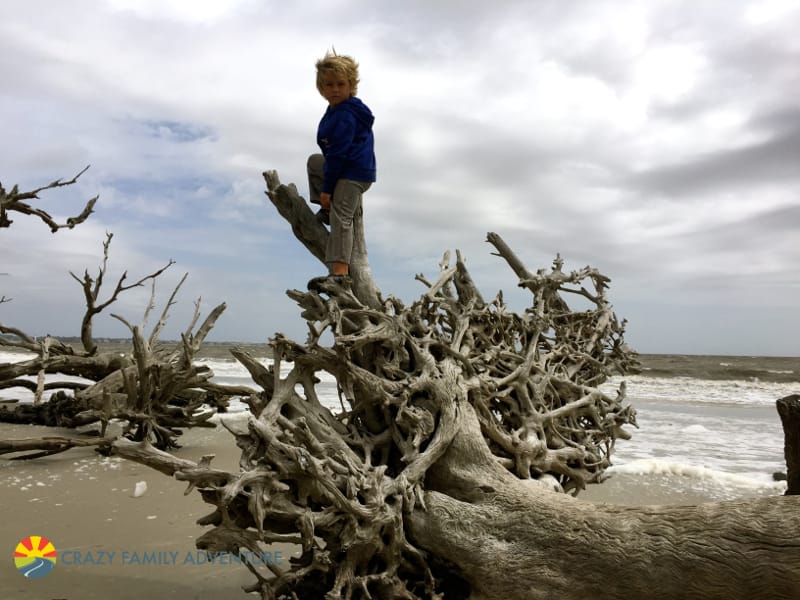 From Jekyll Island we headed into South Carolina and visited Greenville and Charleston. We were really surprised by Greenville and had no idea it was so cool! We were just in Charleston for a couple of days so will have to go back when we can spend more time exploring.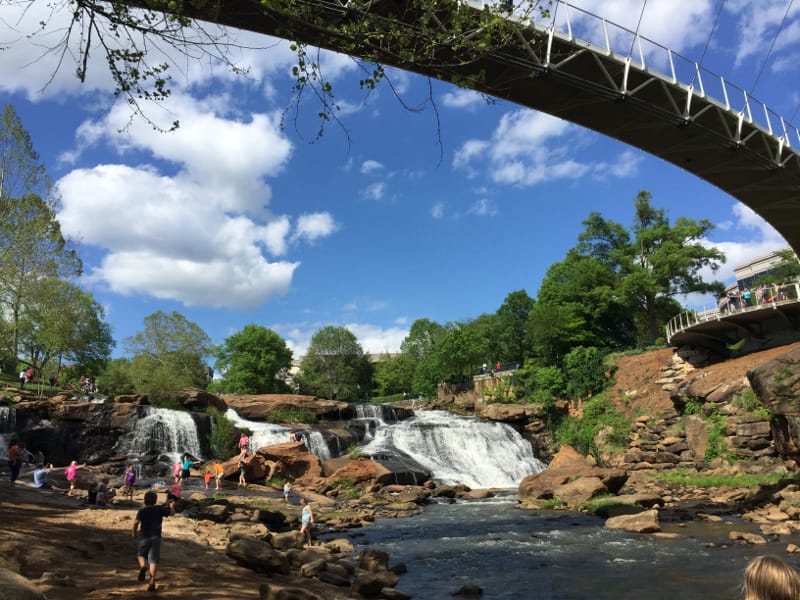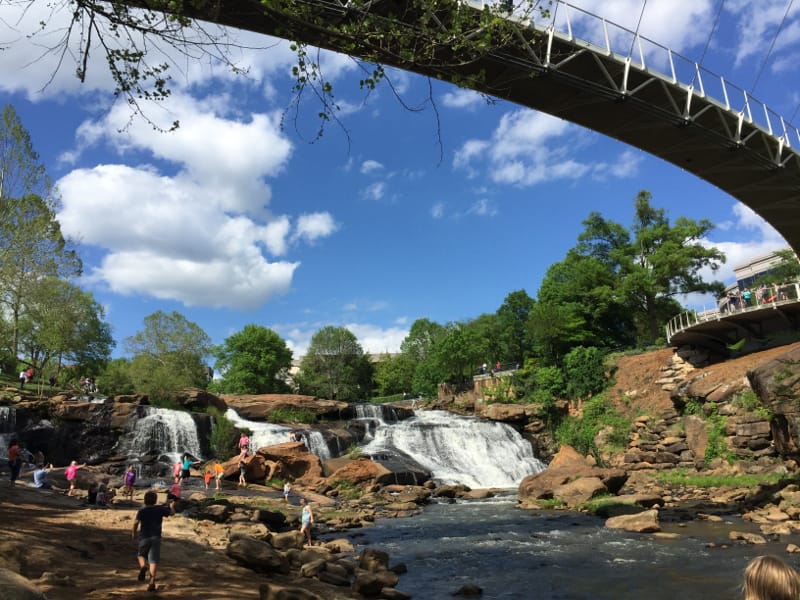 Next we headed to Asheville, North Carolina. We fell in love with Asheville. Everyone was out and about and active and there were so many cool things to do within the city and also outside of the side in the mountains and national forest. Along with some amazing hiking trails and slide rock. We really enjoyed our time there and would definitely like to visit again. P.S they also have really good breweries!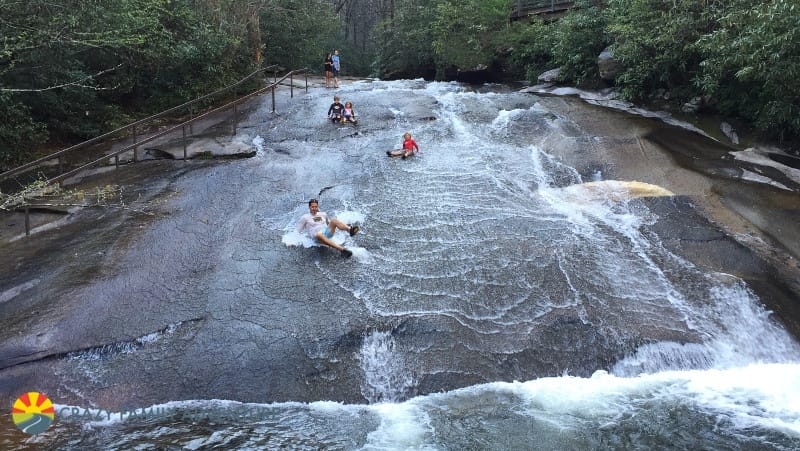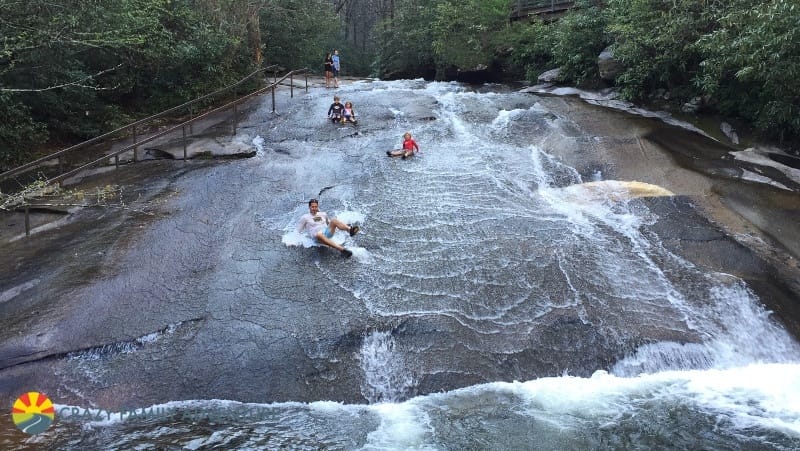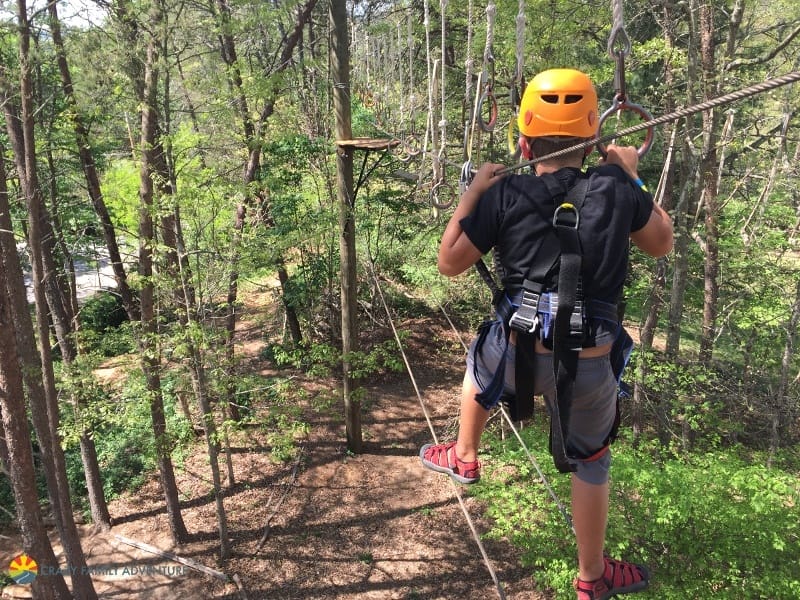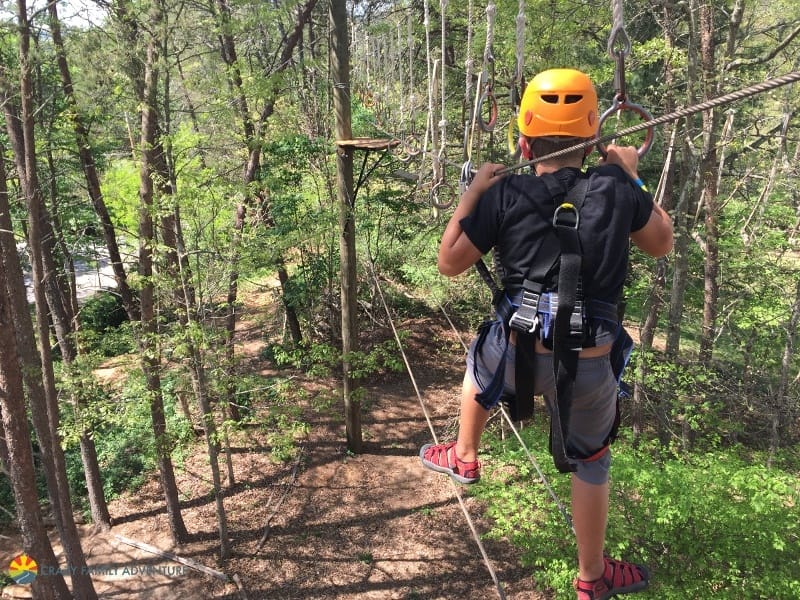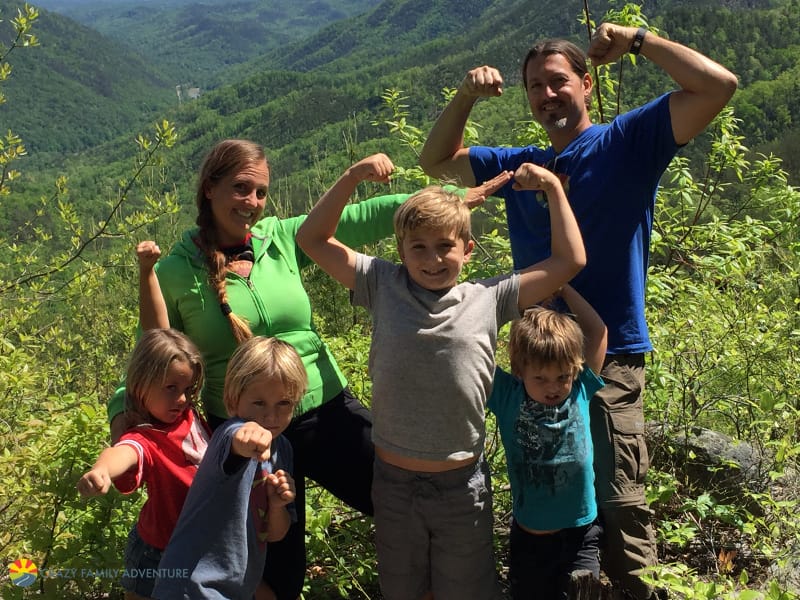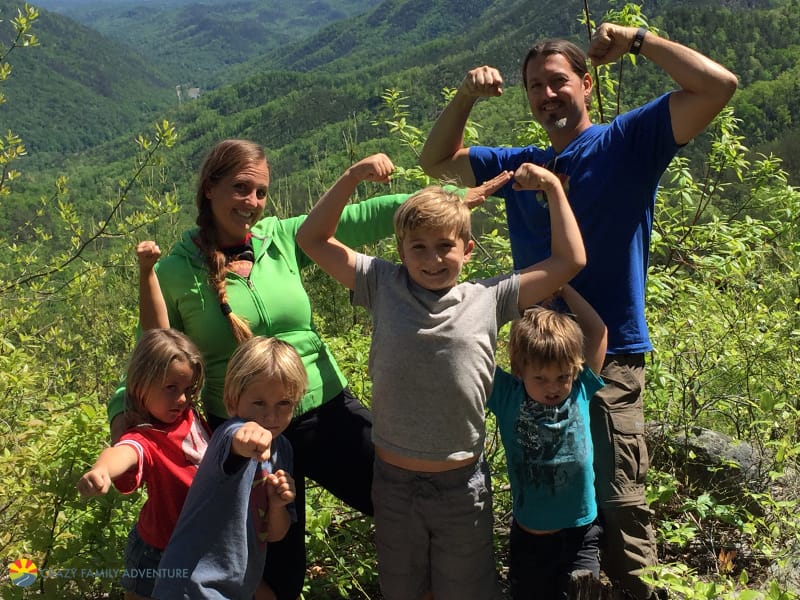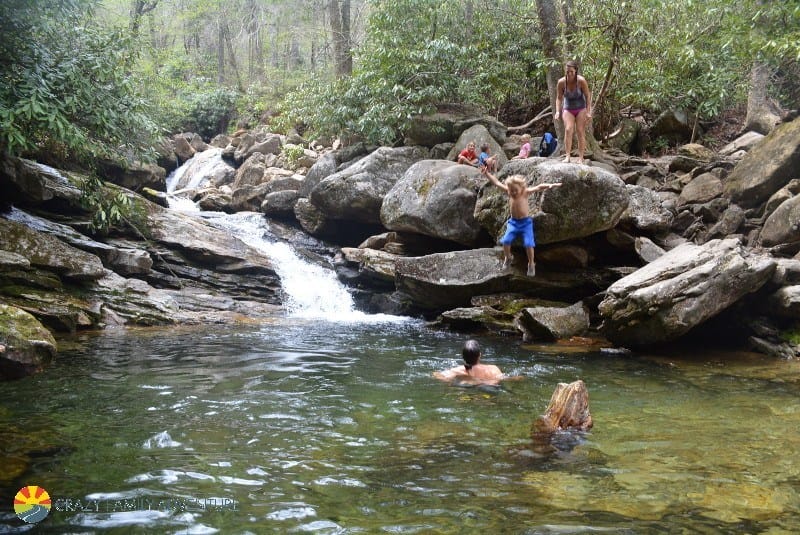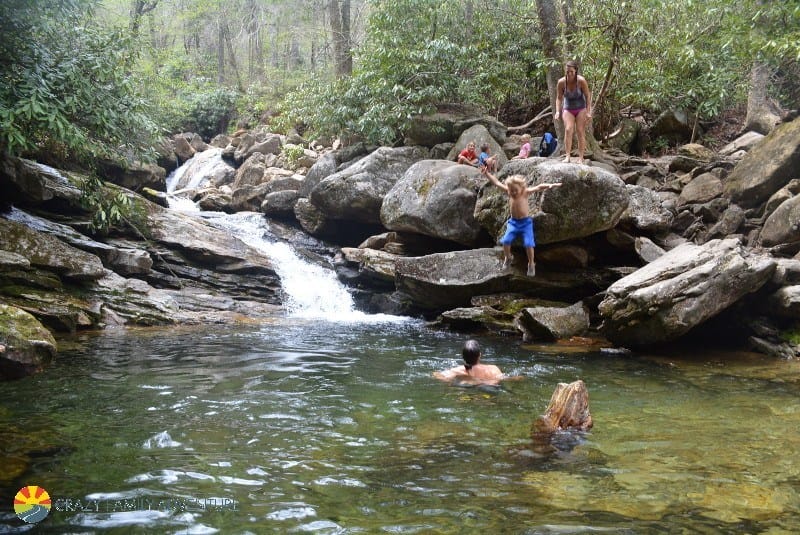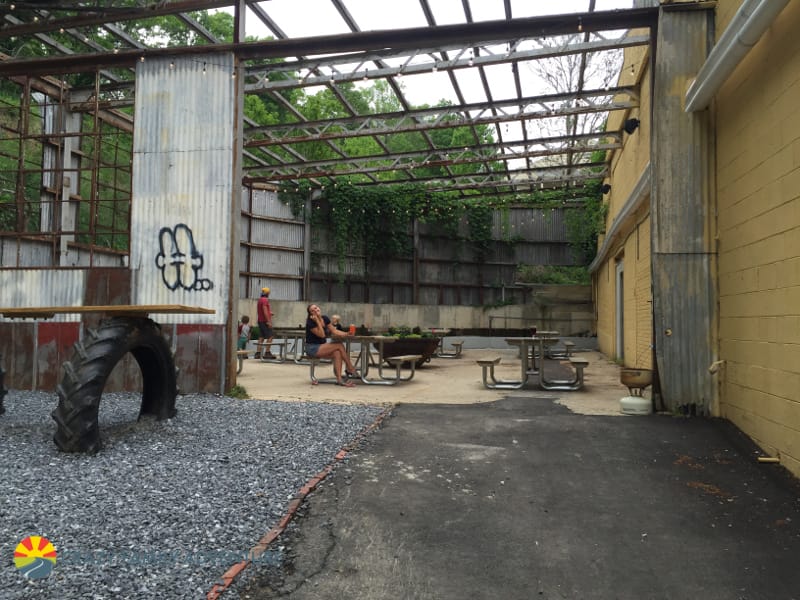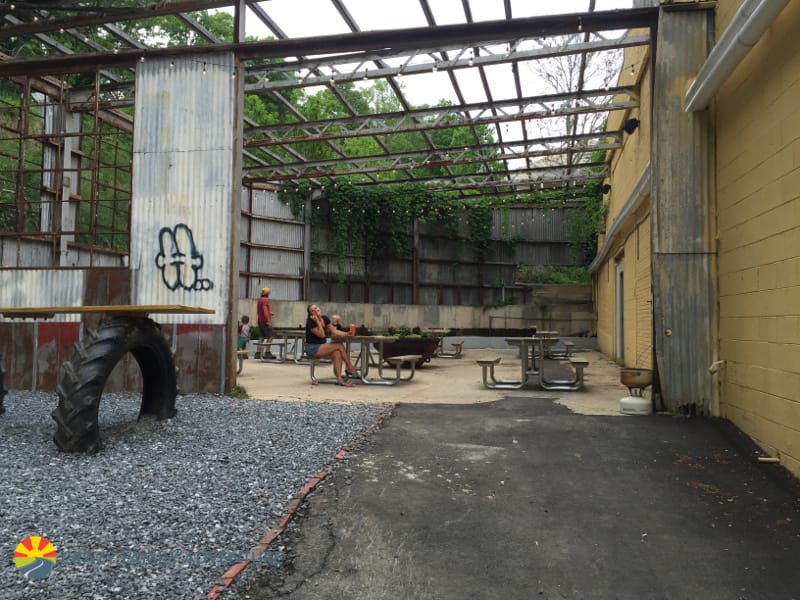 May: Cincinnati, Ohio and Chicago, Illinois then back home to Wisconsin
From there we headed to Cincinnati, Ohio to visit the downtown area and also the Children's museum. We were pleasantly surprised with how cool it was in downtown and everyone really enjoyed the Children's museum as well.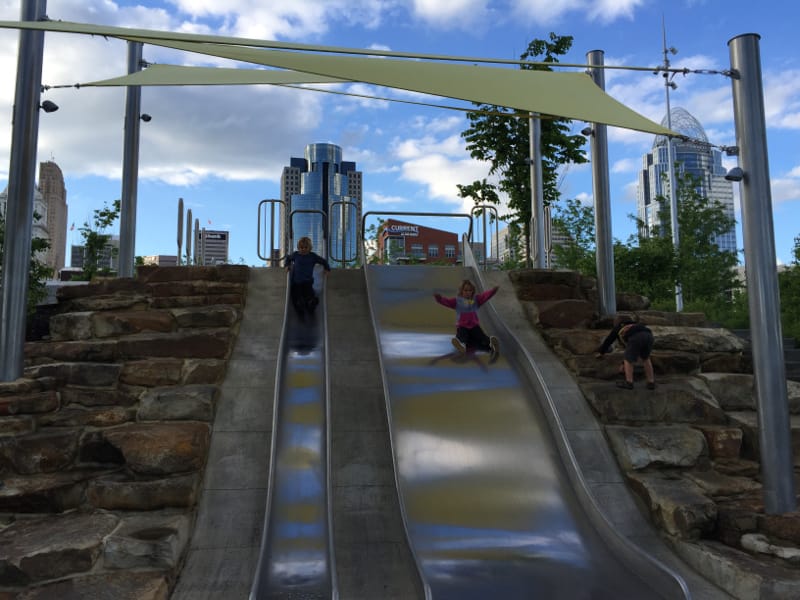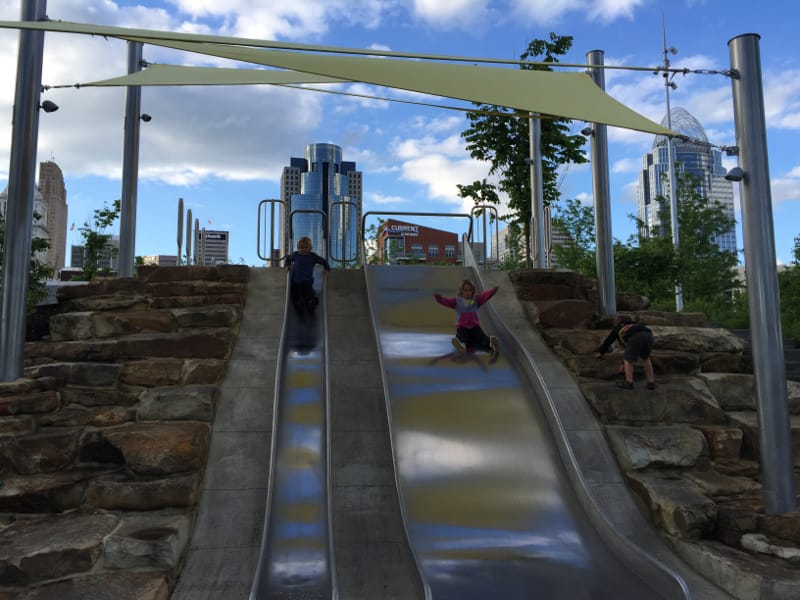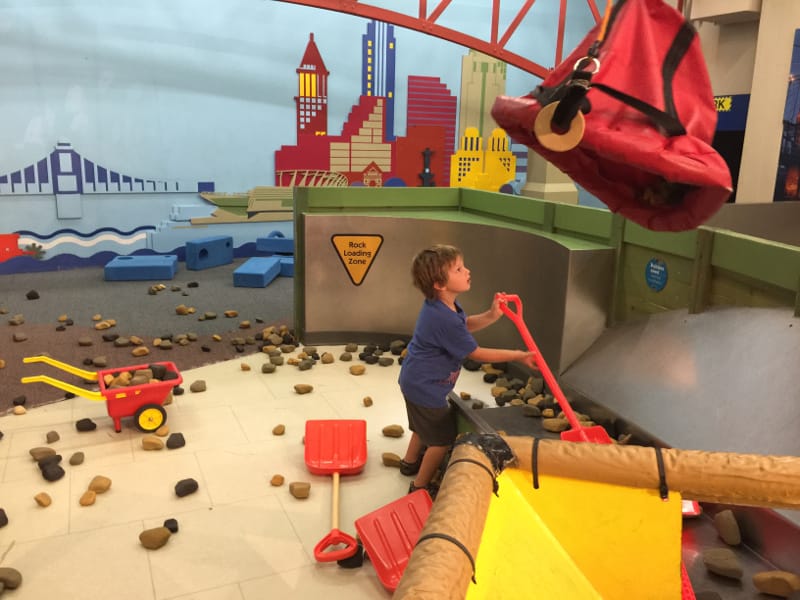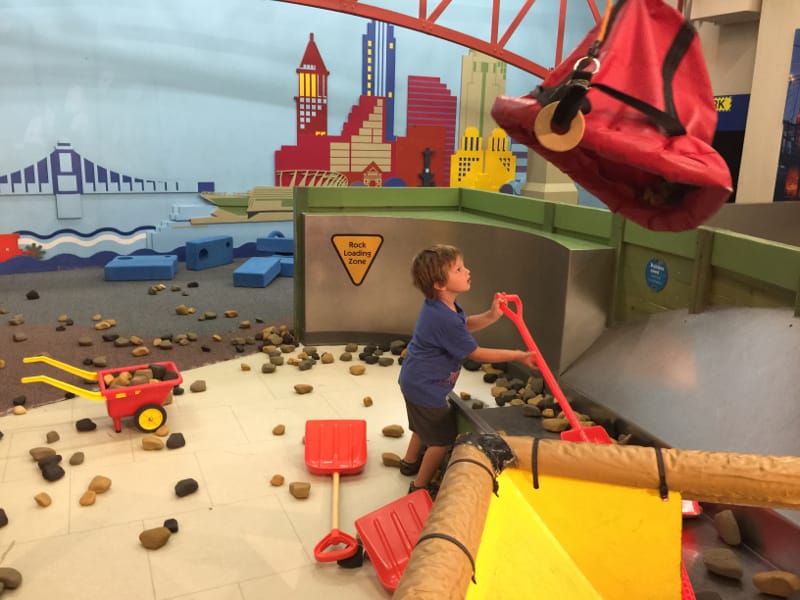 Next we headed into Chicago and stayed in the city by boondocking at the McCormick Center parking lot. It was awesome since we were right in the city and could ride our bikes and walk almost everywhere we wanted to go. We enjoyed eating the deep dish pizza and exploring the museums and some of the city.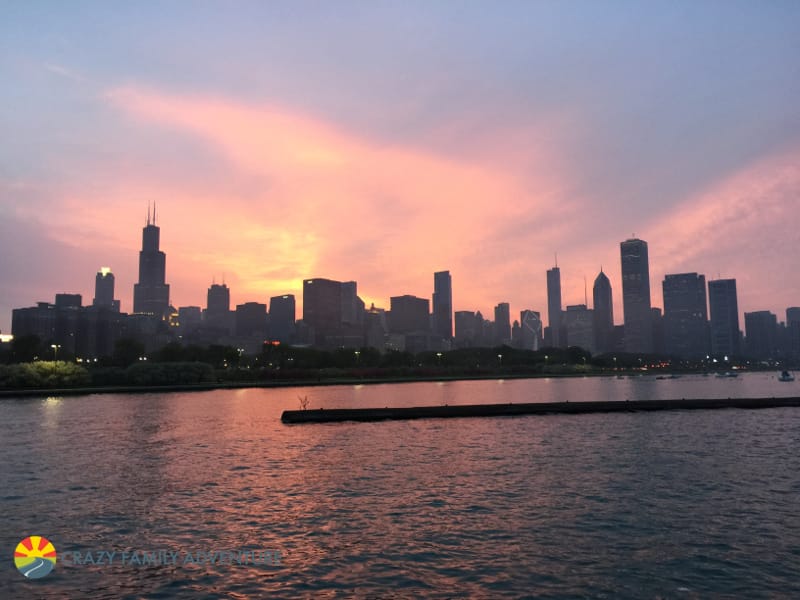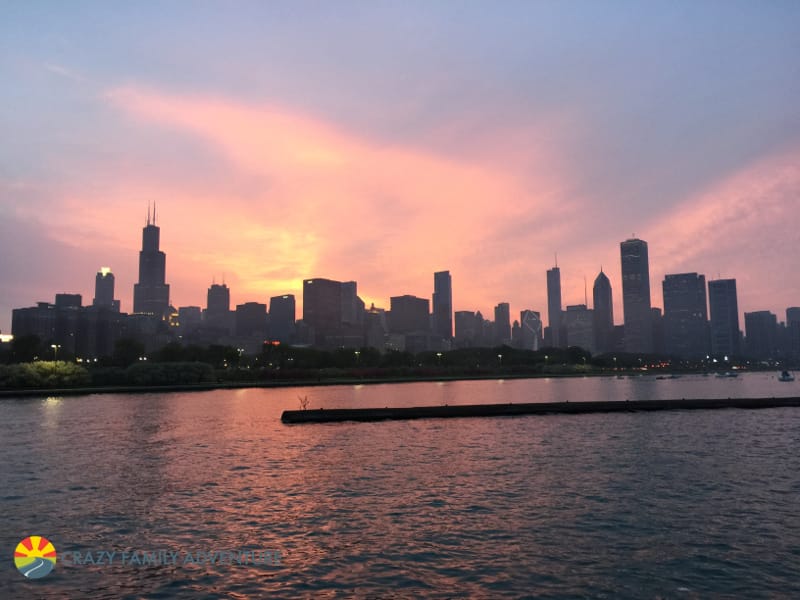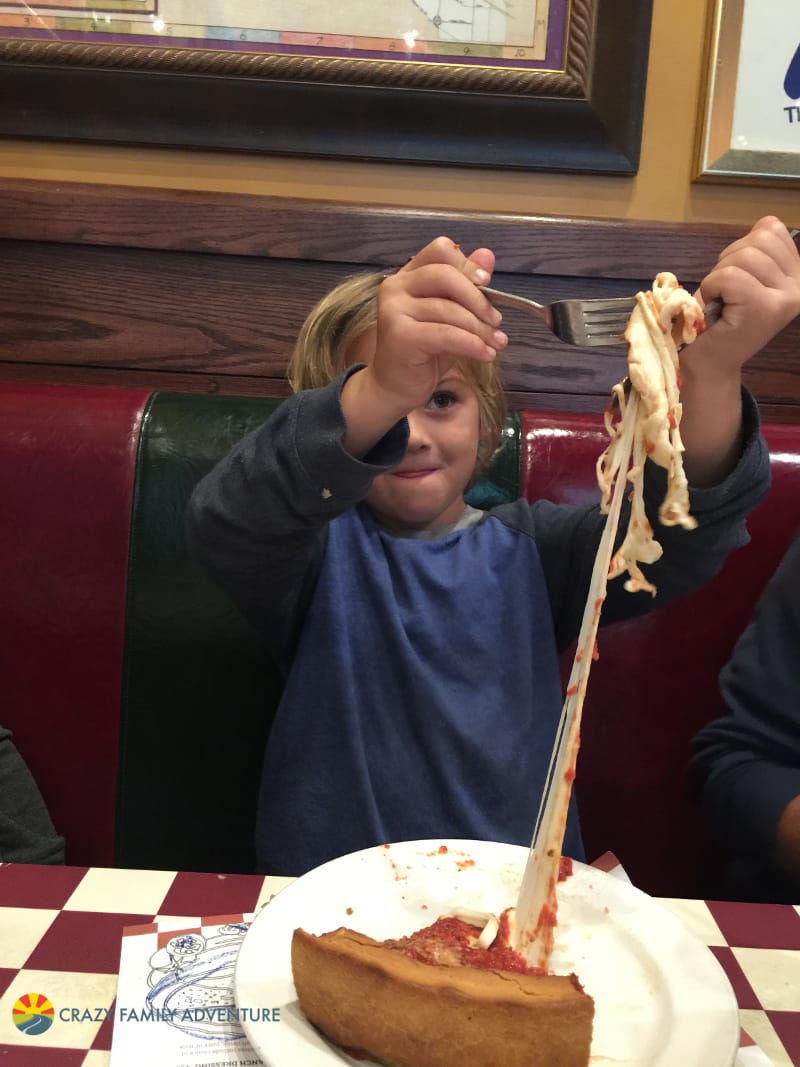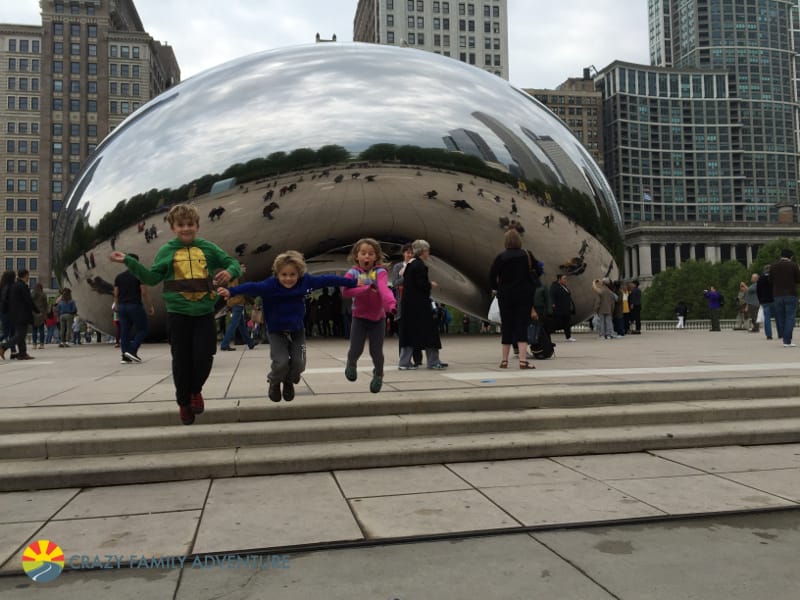 May, June, July – Back home in Wisconsin and Wisconsin Dells
We were excited to head home to visit with family and friends for a few months! We were able to stay in Craig's parents driveway and made a few small trips to camp with friends and then to visit Wisconsin Dells.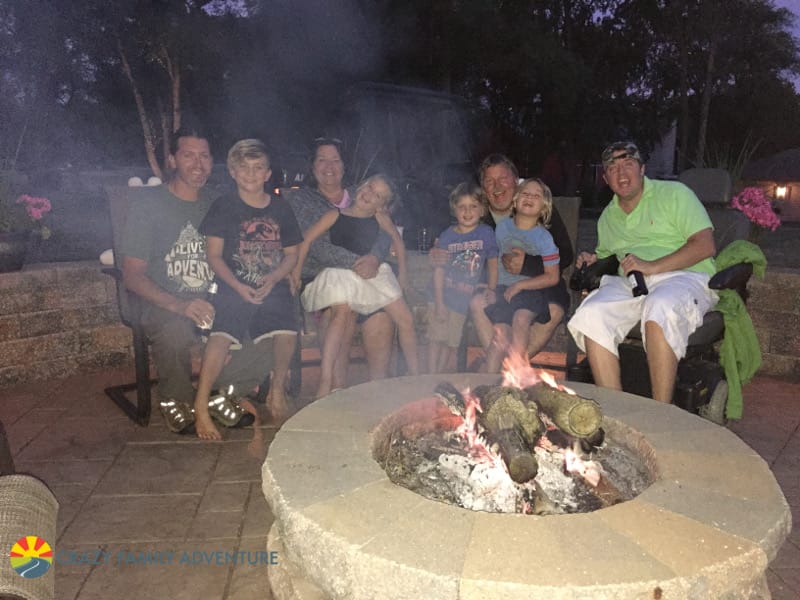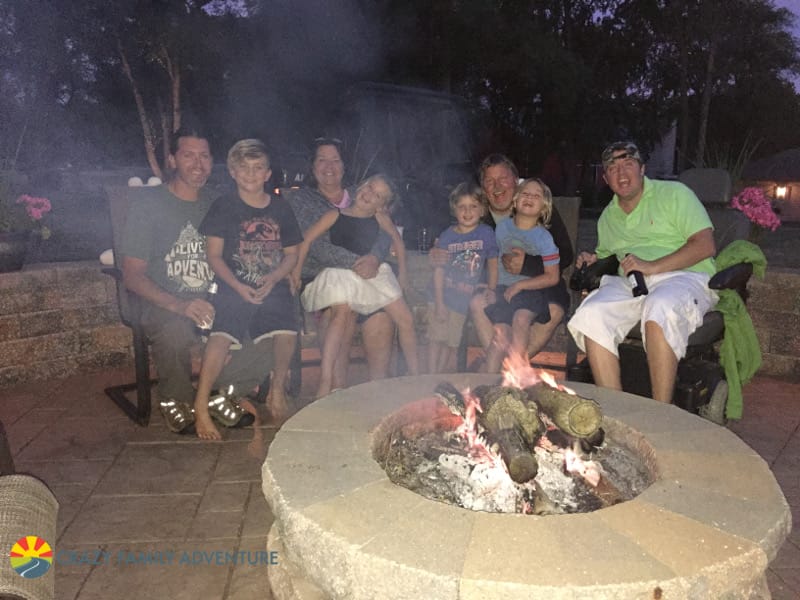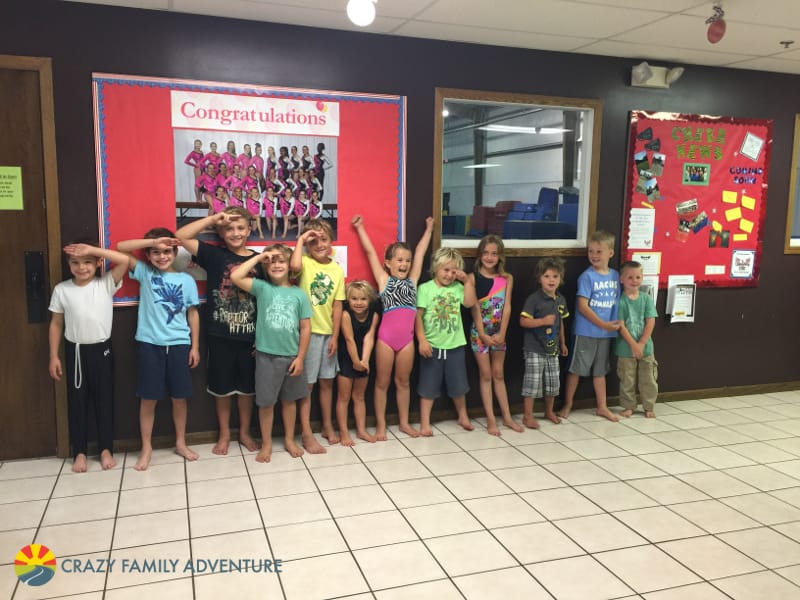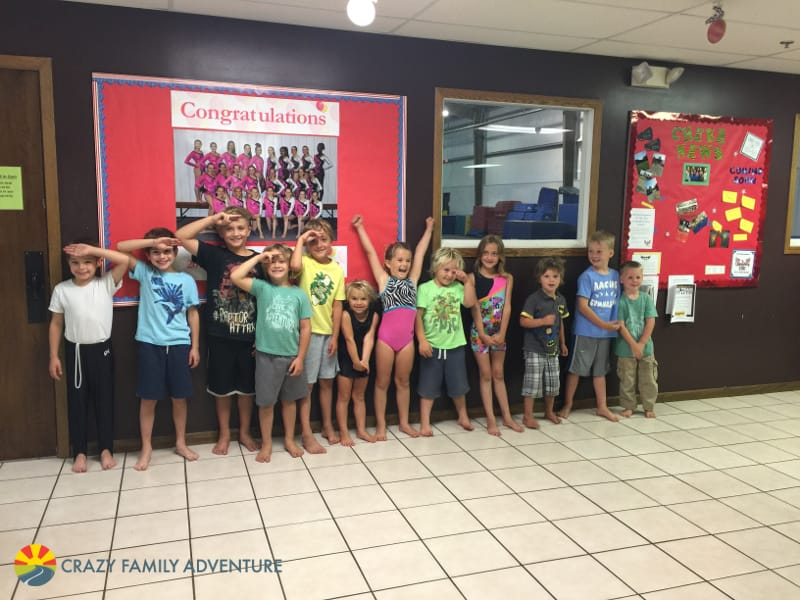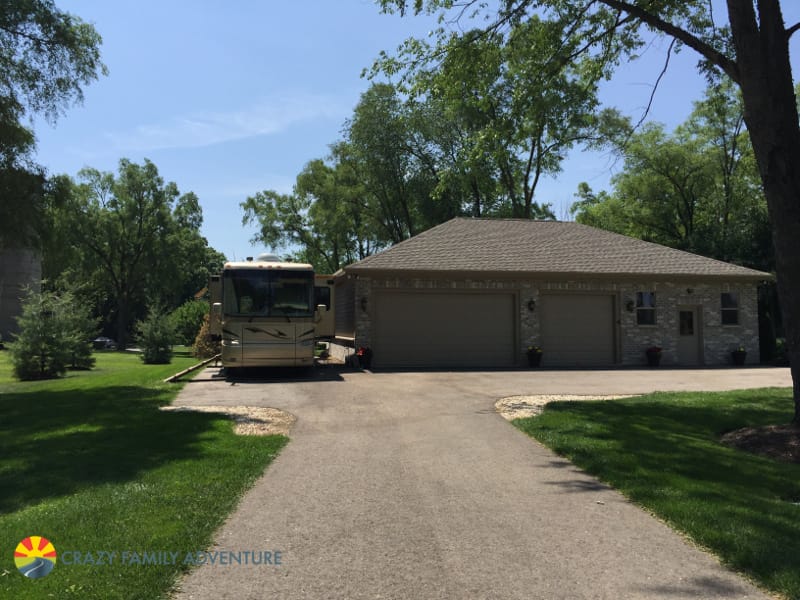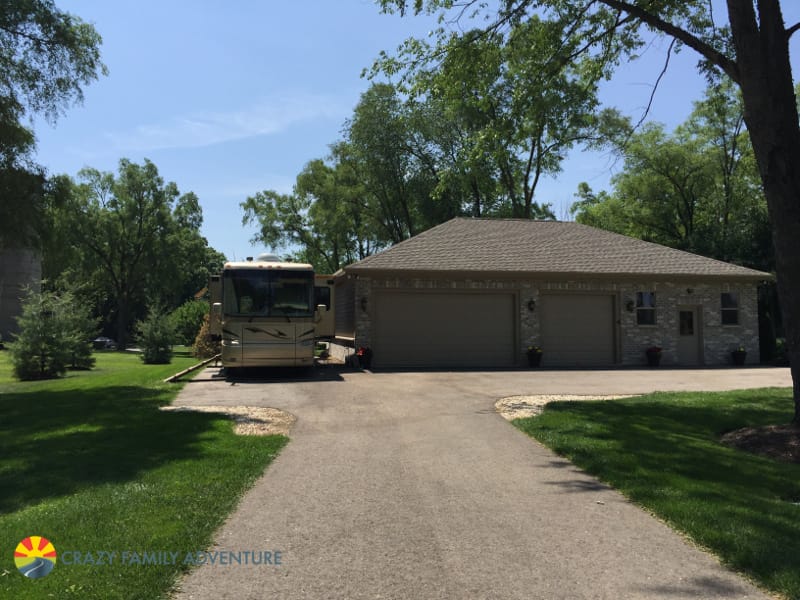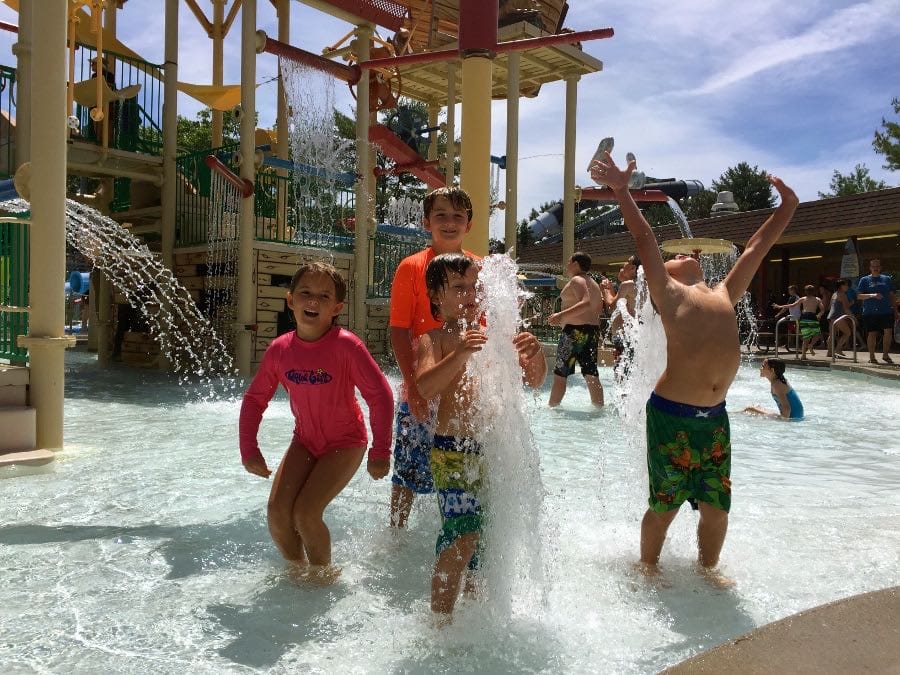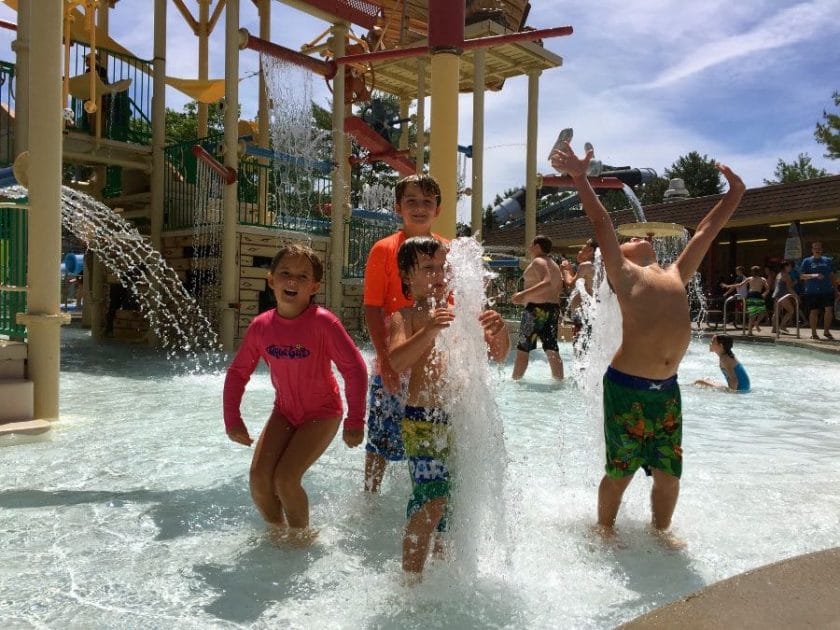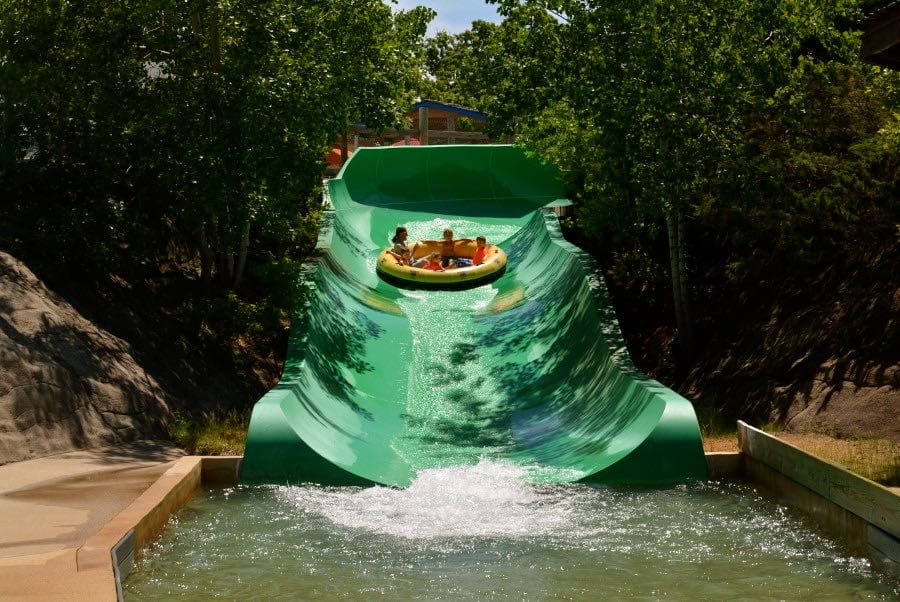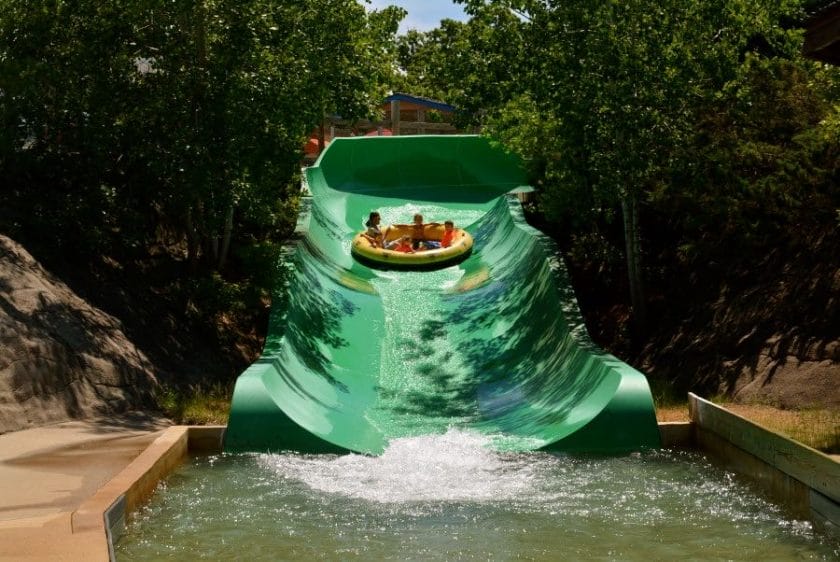 August: Minneapolis and Mall of America in Minnesota and Glacier National Park in Montana
August 1st we were scheduled to start work camping in Glacier National Park so at the end of January we headed out from Wisconsin and made a stop for a week in Minneapolis to visit the Mall of America and to visit the city. We quickly realized we could have spent weeks in Minneapolis!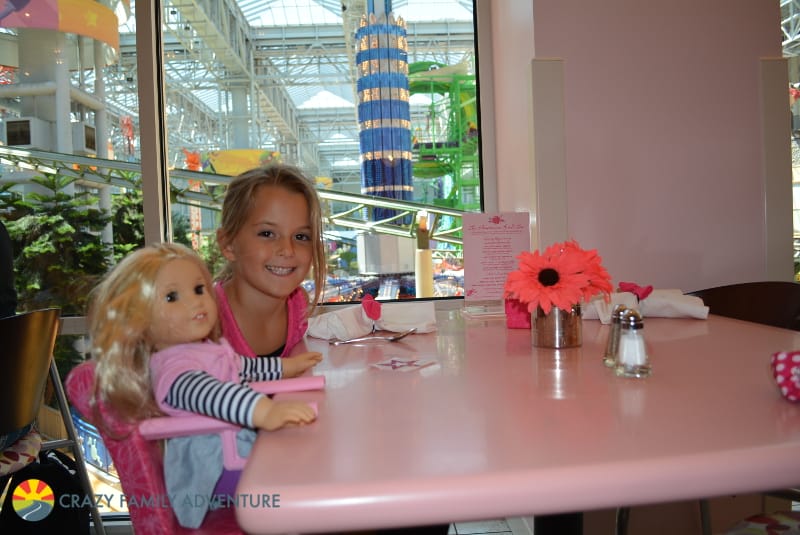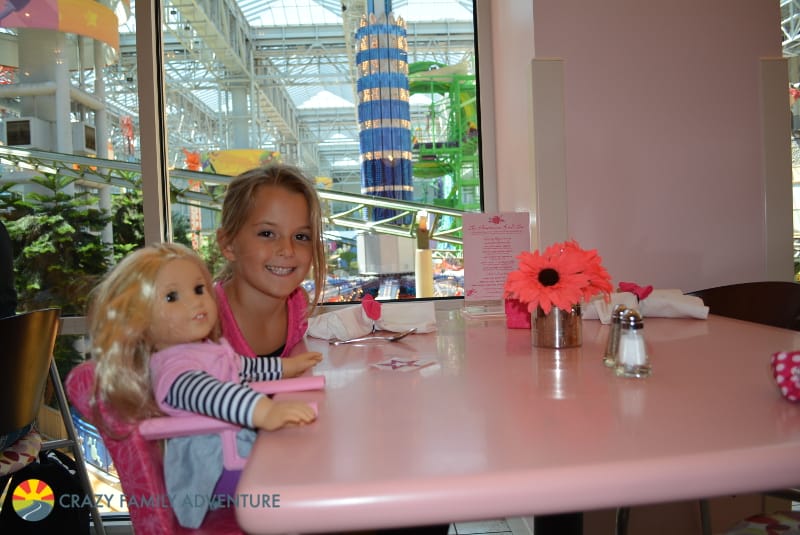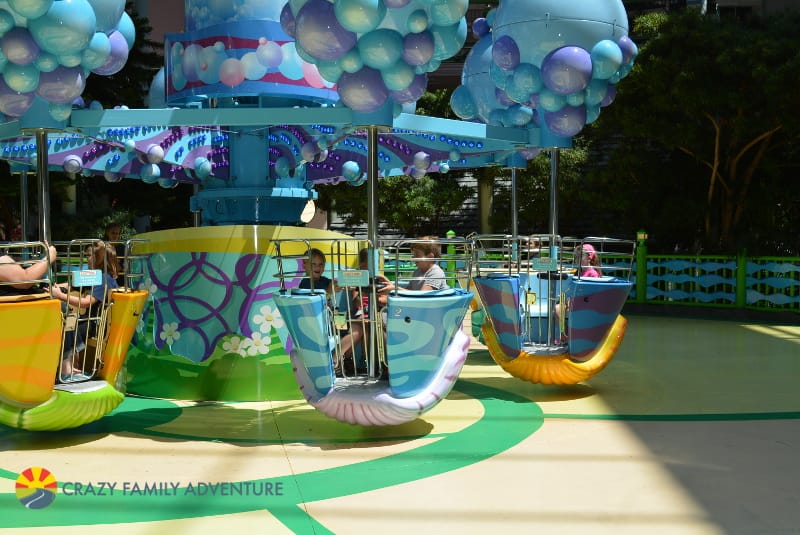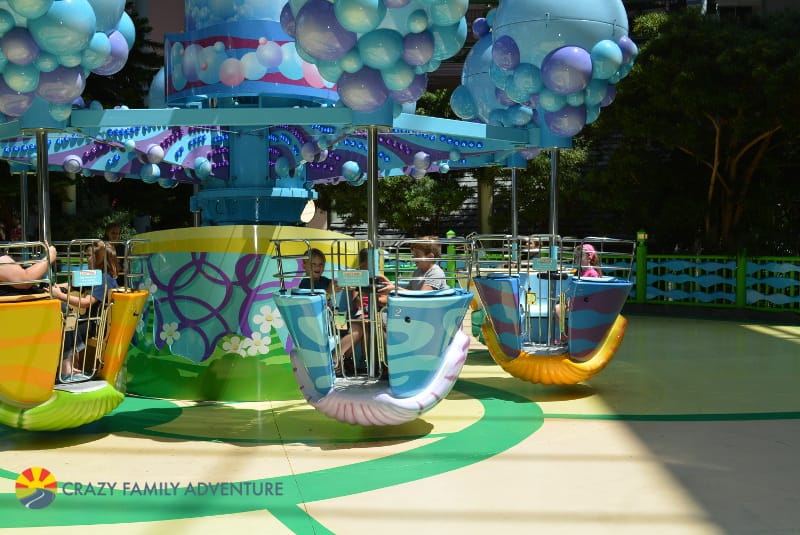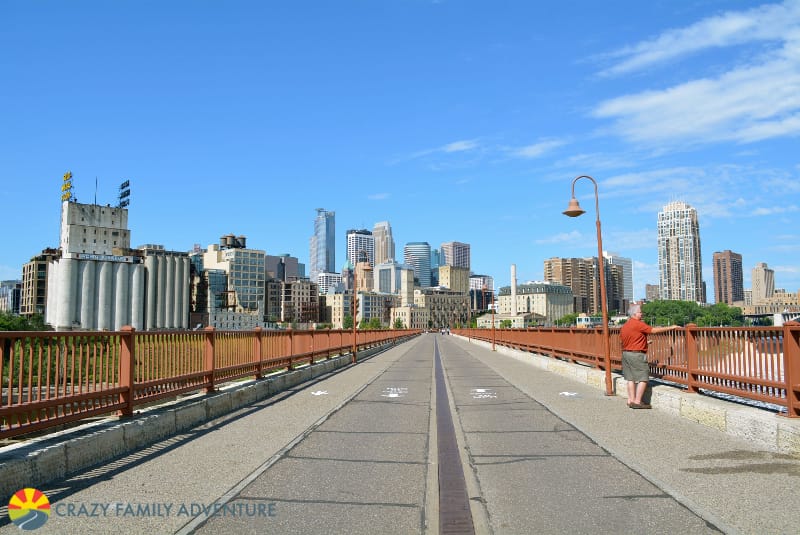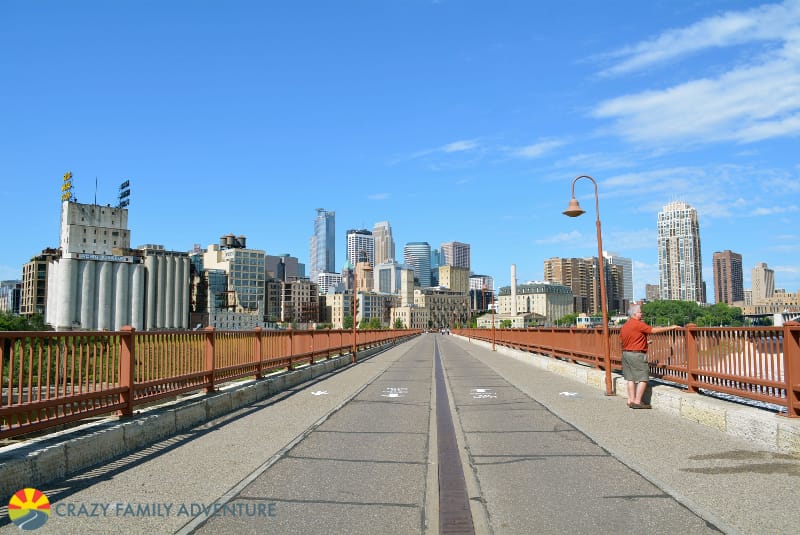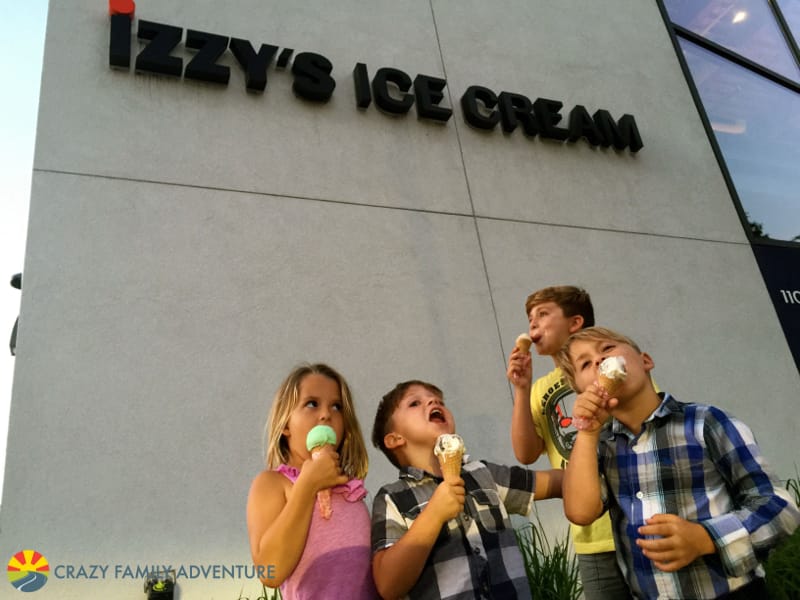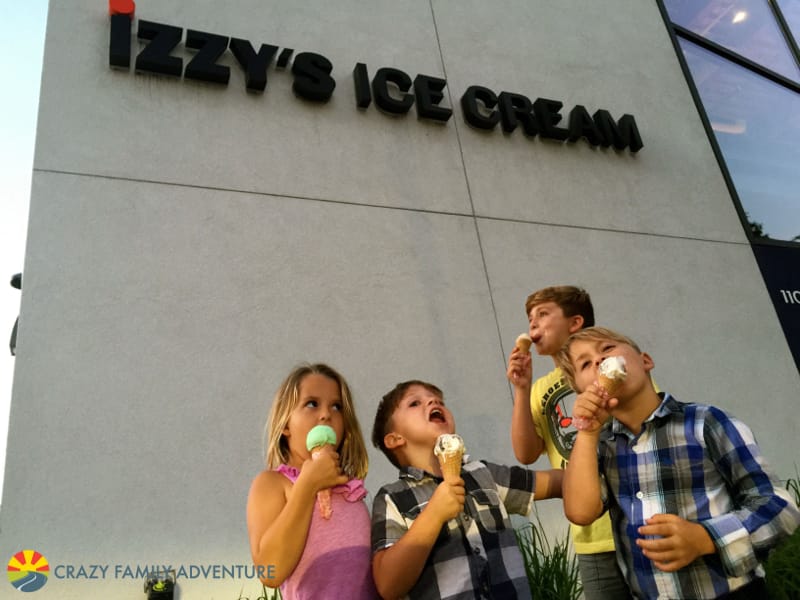 When we made it to Glacier we fell in love! It is at the top of our list of things to do with your family in the US! We had a blast hiking, rafting, visiting the Whitefish resort, and enjoying Glacier National Park. If you haven't been you should go!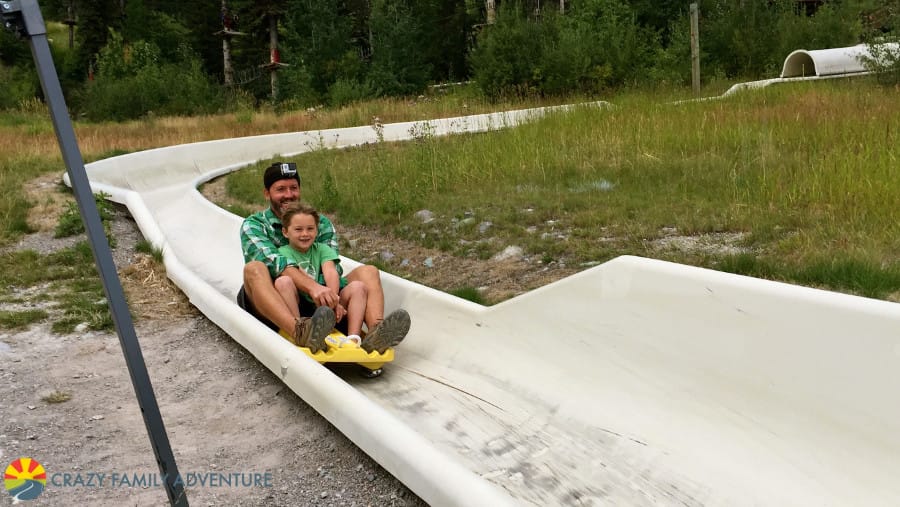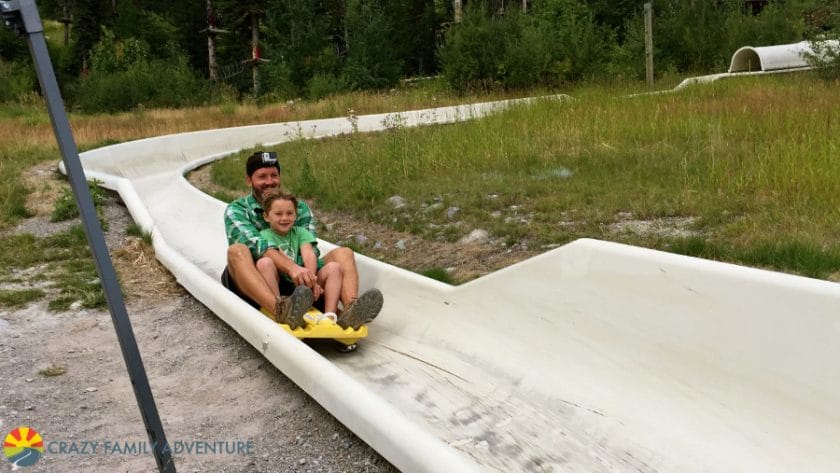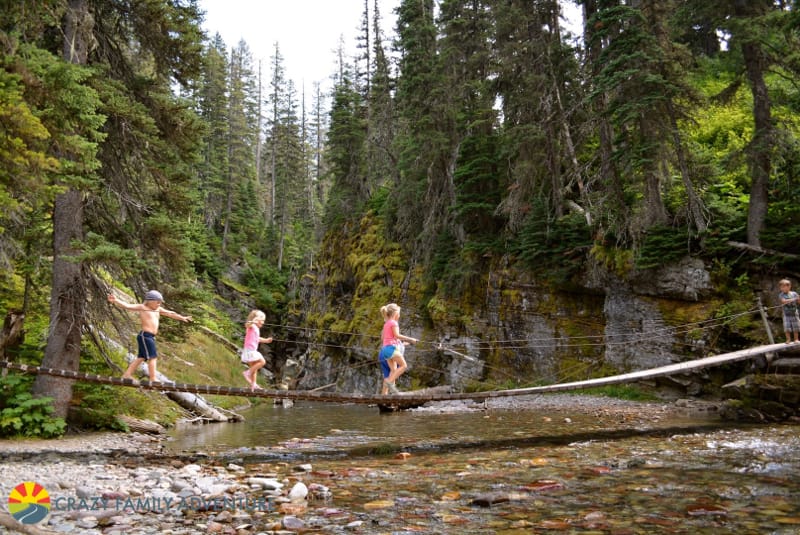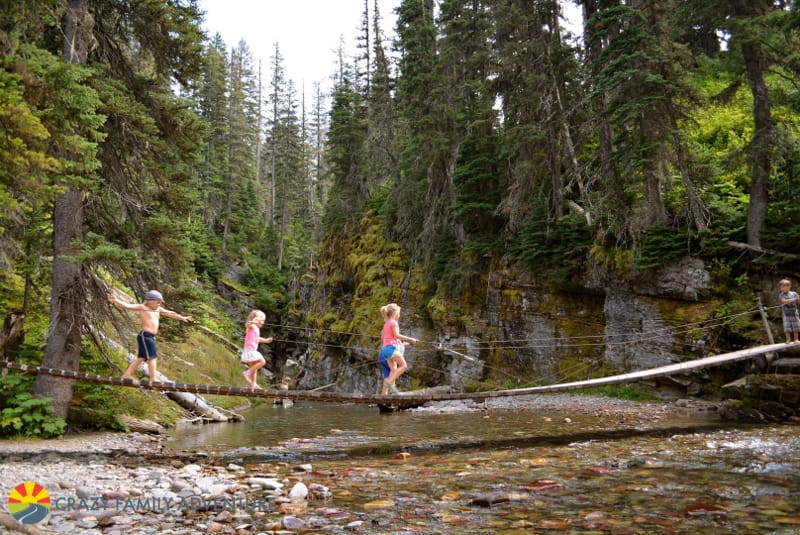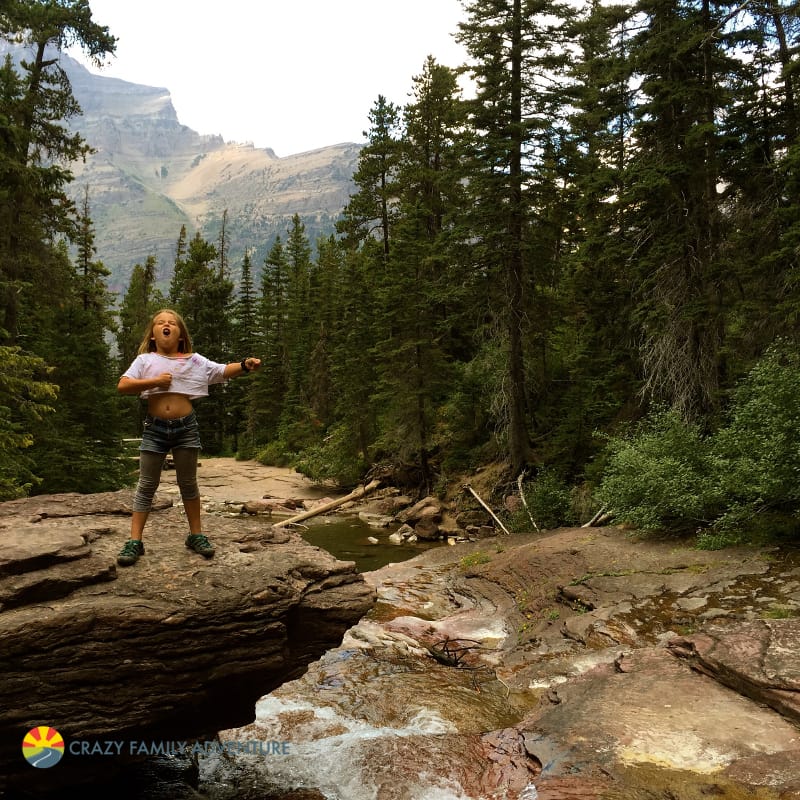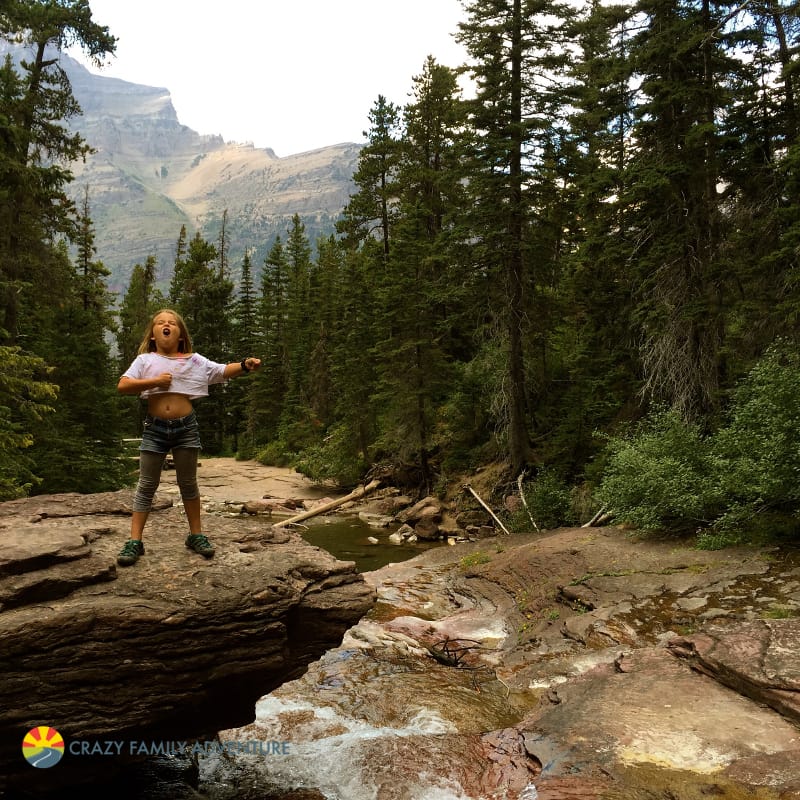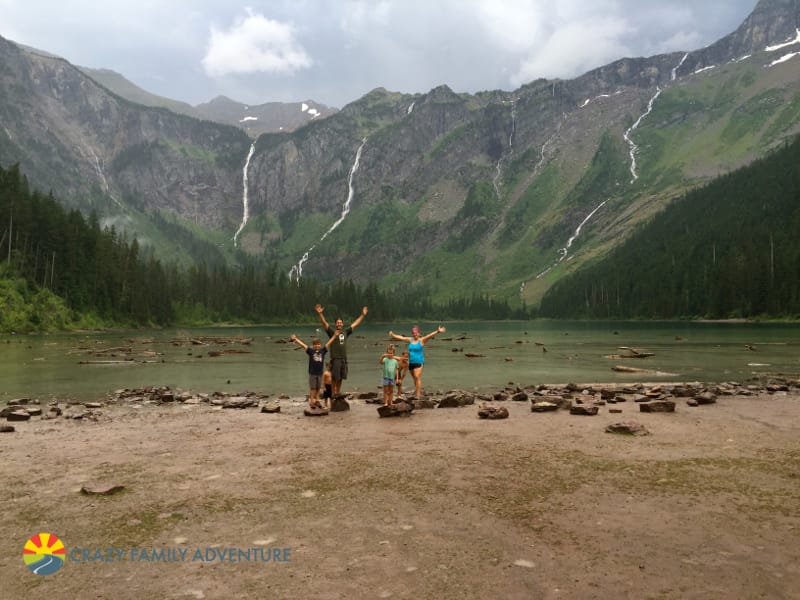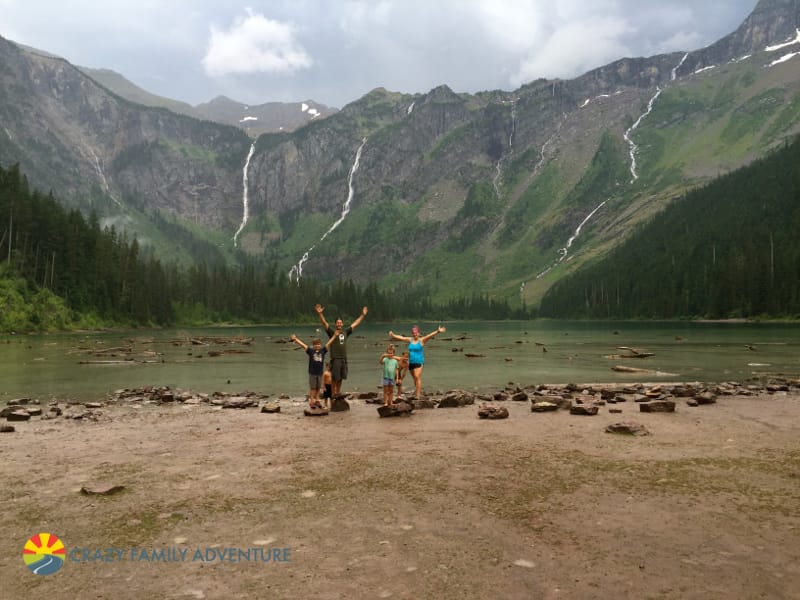 While we were in Glacier we made our first international stop and visited Waterton Lakes National Park in Alberta, Canada for a day. It was beautiful! (post still coming on our time there)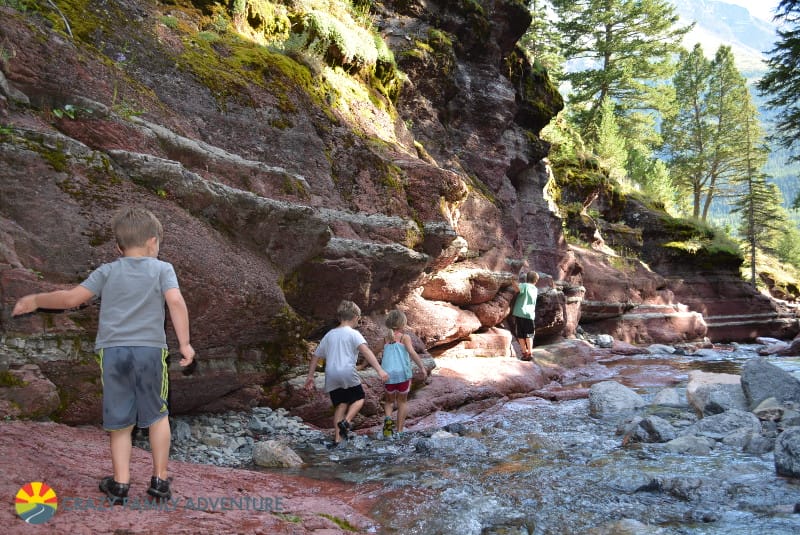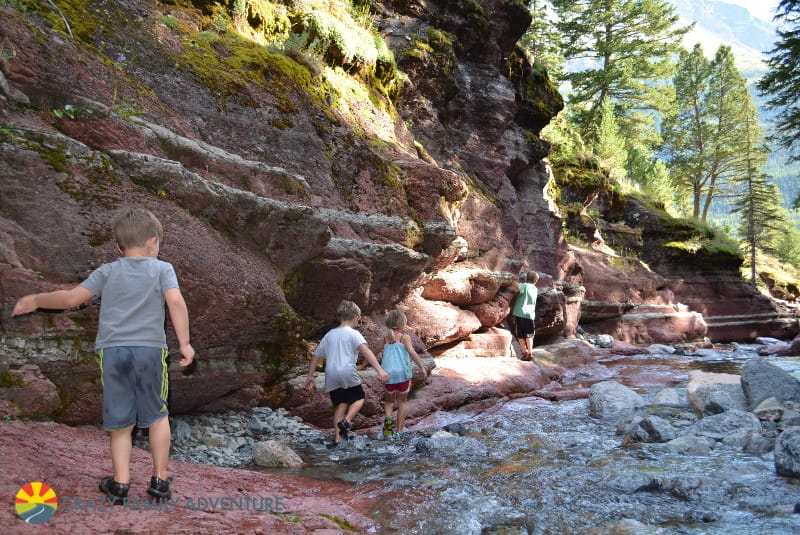 September: Yellowstone National Park
After leaving Glacier we made our way back down to Yellowstone National Park. We had been there the previous summer so it was fun to visit in the fall. My brother-in-law had a job in the park so it was fun to stay there with them and see the behind the scenes side of the park. Plus we were there when it snowed!
We also visited some of our favorite spots and checked out some new ones as well.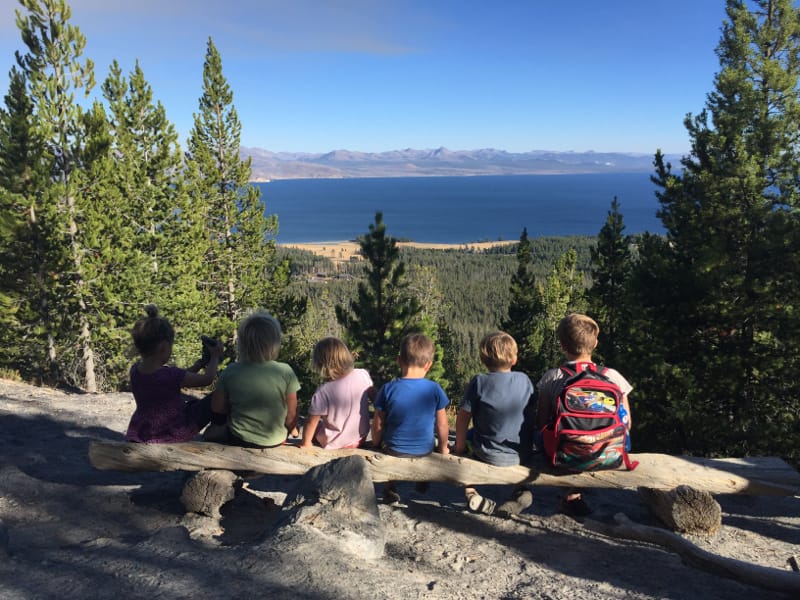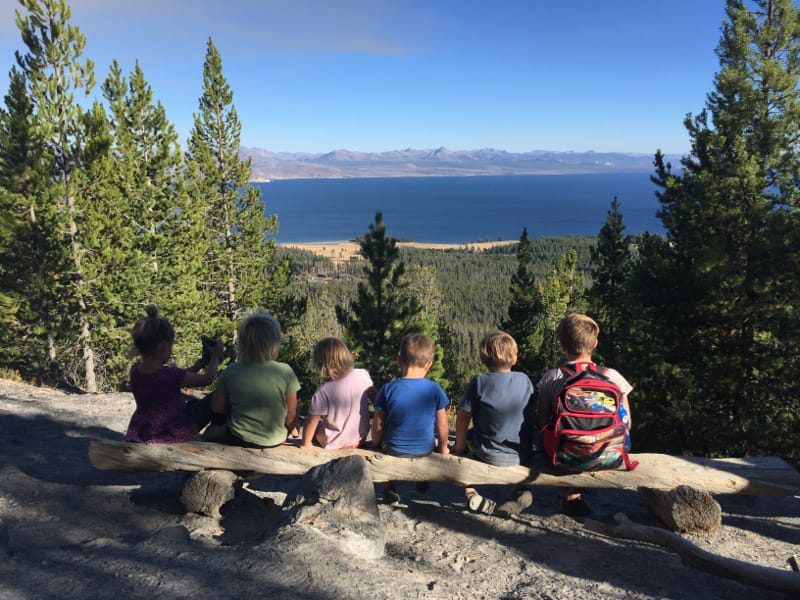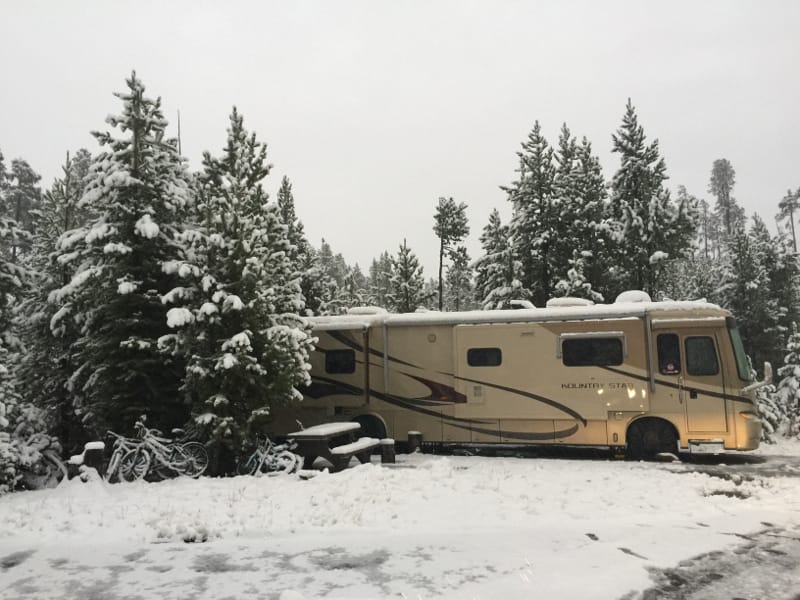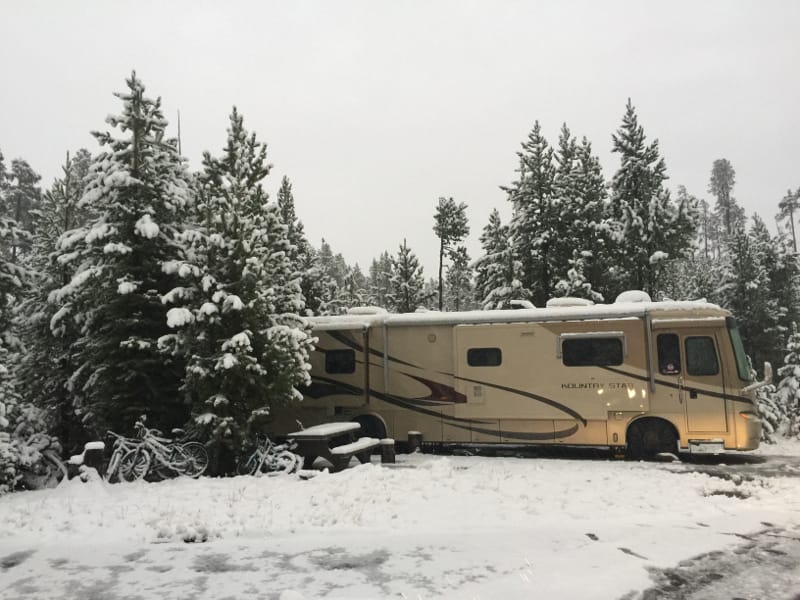 October: Utah and Arizona and Tucson
From Yellowstone we headed down into Utah to start exploring the 5 Utah National Parks and Goblin Valley State Park. We had an amazing time and can't wait to get our post together on our time there to share with you guys! Capitol Reef ended up being our favorite park. We loved all of the climbing the kids could do and how cool the hikes were.
We were also able to get our pictures taken by http://www.zionadventurephotog.com/ when we were in Zion National Park and we love them!!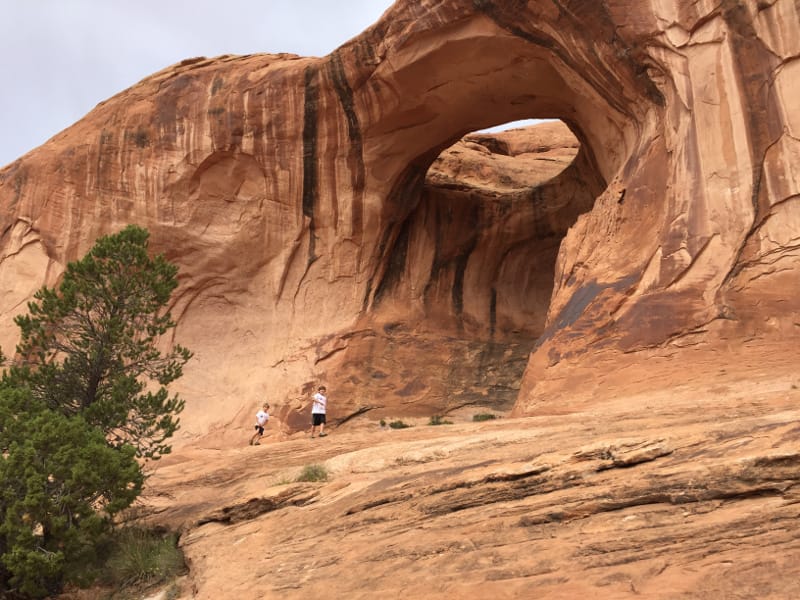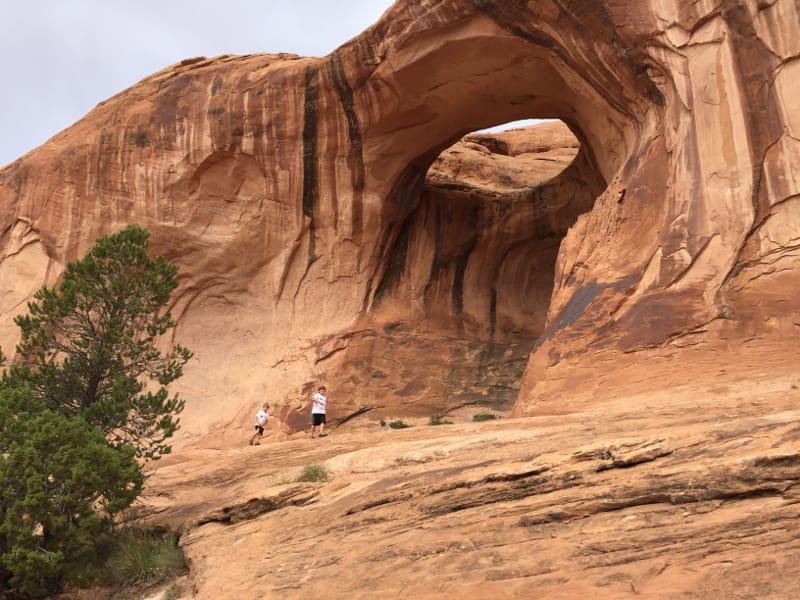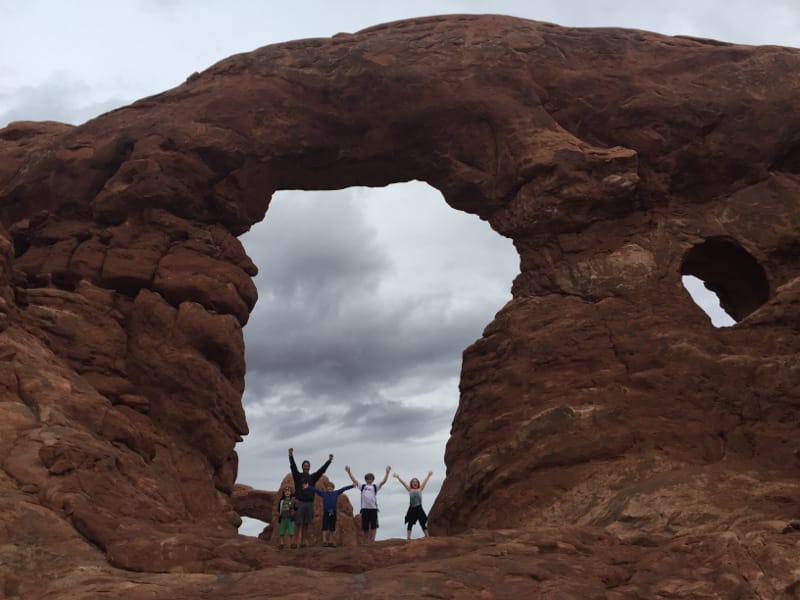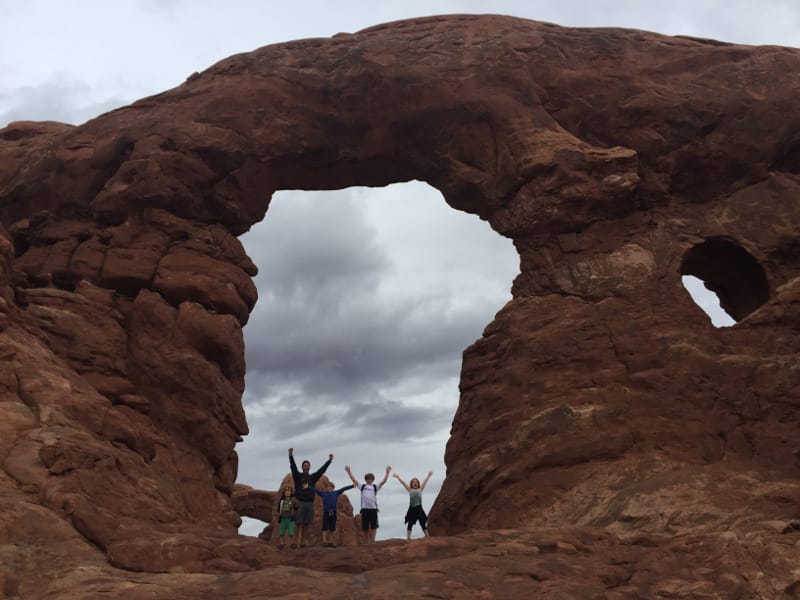 Picture from Zion Adventure Photog: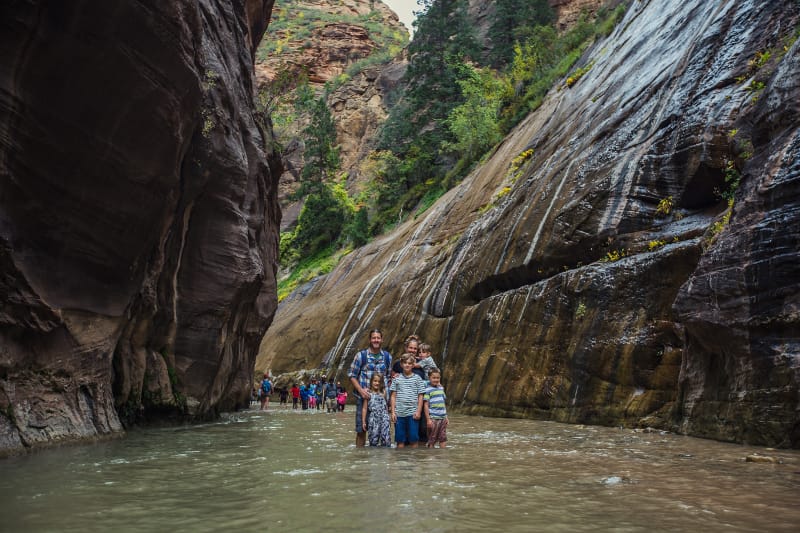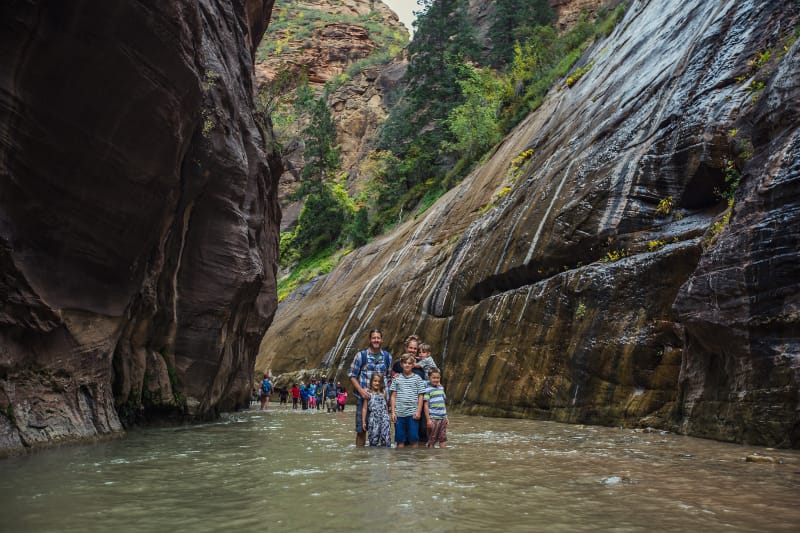 After leaving Utah, we stopped at the Grand Canyon for a few nights. We found a fantastic BLM spot just outside of the park!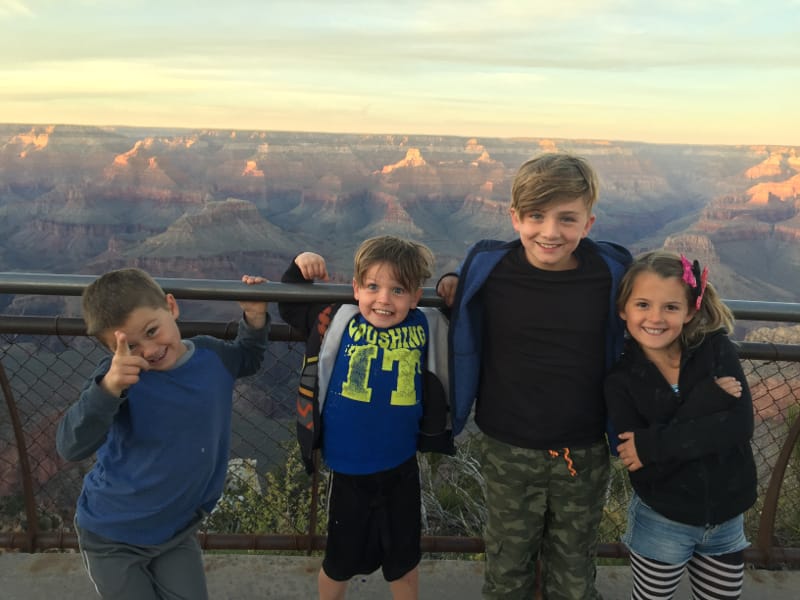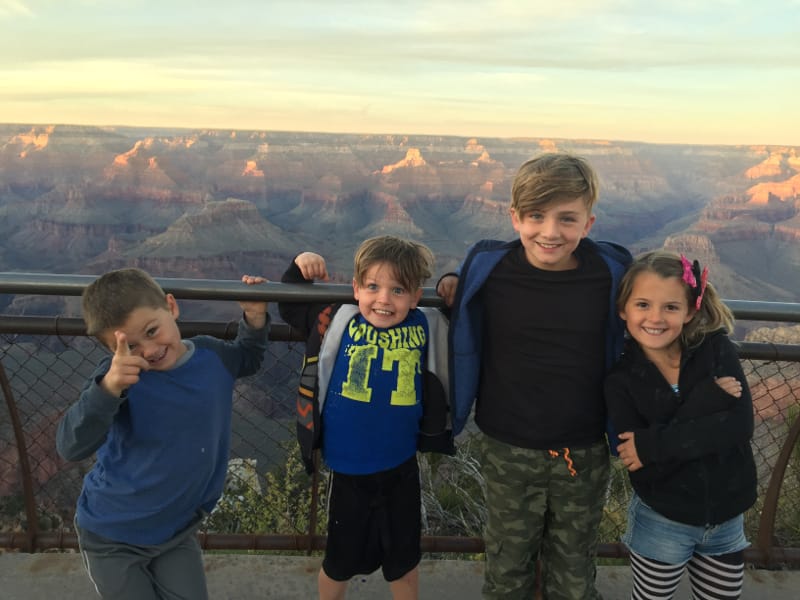 We then headed down to Tucson, Arizona so I could attend the Family Travel Association conference. We spent 3 days after the conference exploring Tucson with the FTA group and Visit Tucson. We did a lot of really cool things like visit the Bio Dome, Tombstone, and more! Post with all the details coming soon.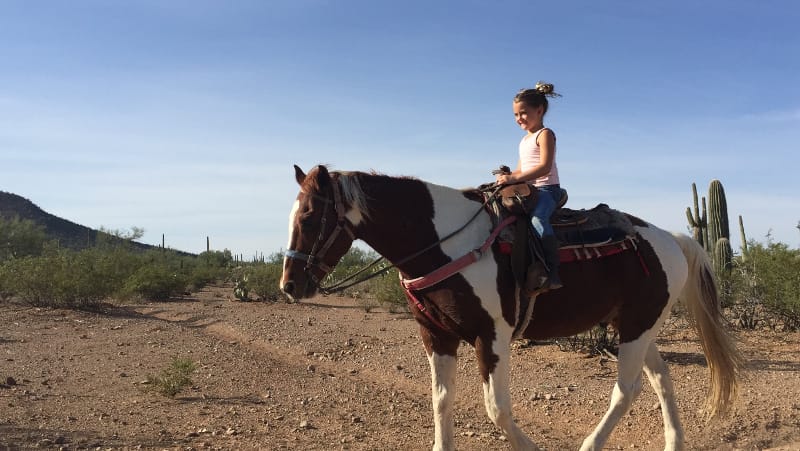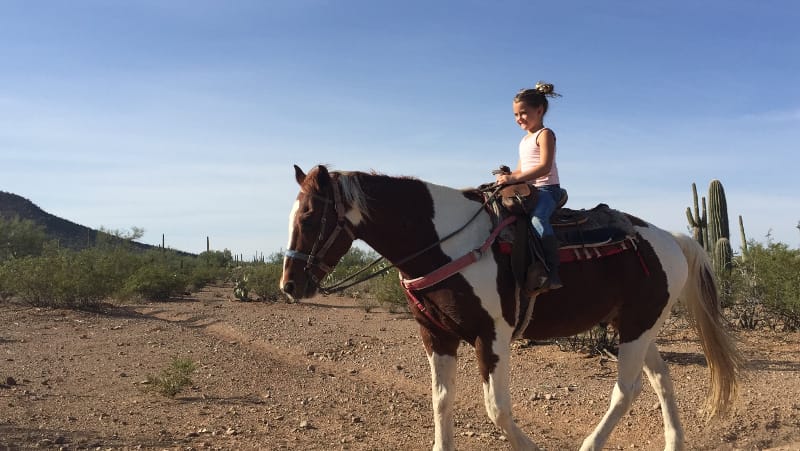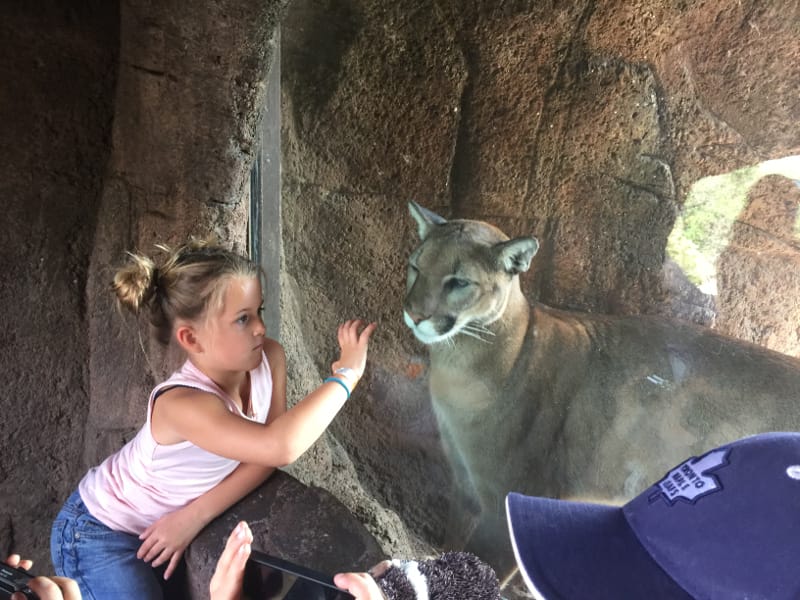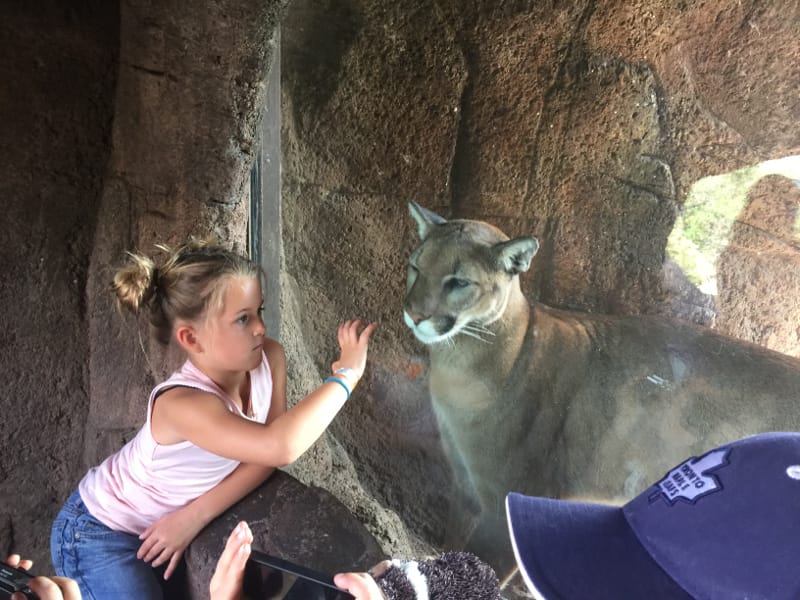 From there we headed to Phoenix to celebrate Halloween with a friend I grew up with in Wisconsin and her kids.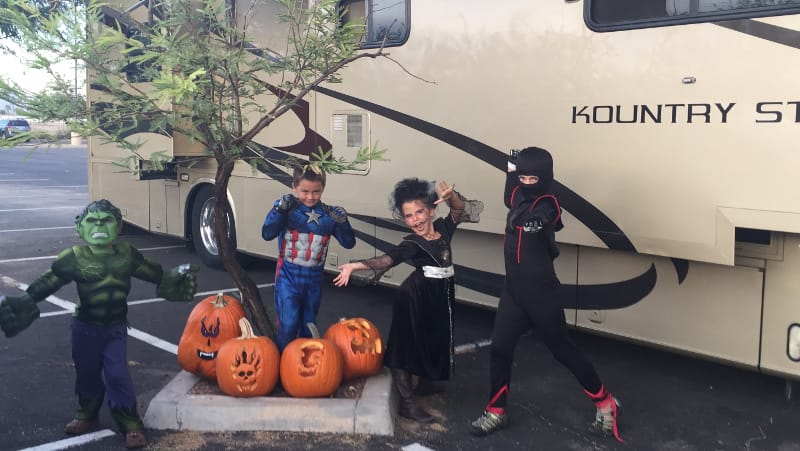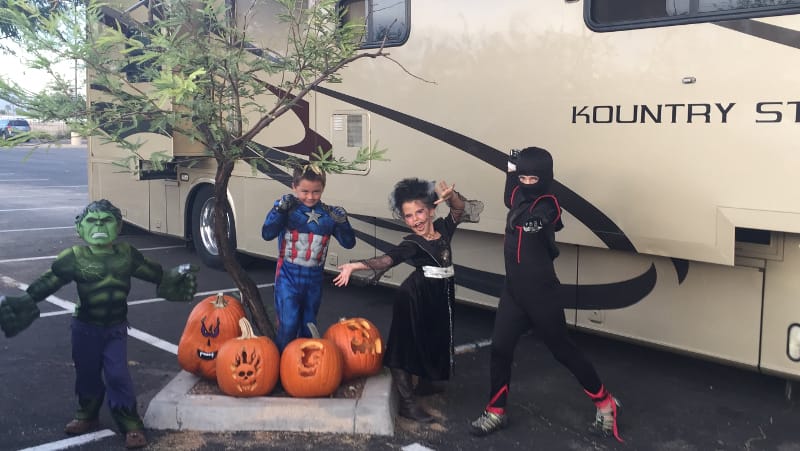 November: Verde Valley and Las Vegas
From there we went into Verde Valley, Arizona where we explored Cottonwood, visited Out of Africa (where we got to feed giraffes and pet a Rhino!), and went into Sedona for some hiking. I knew I was behind on blog posts but this is really showing me how much content we still need to write! Will be getting on that in the new year.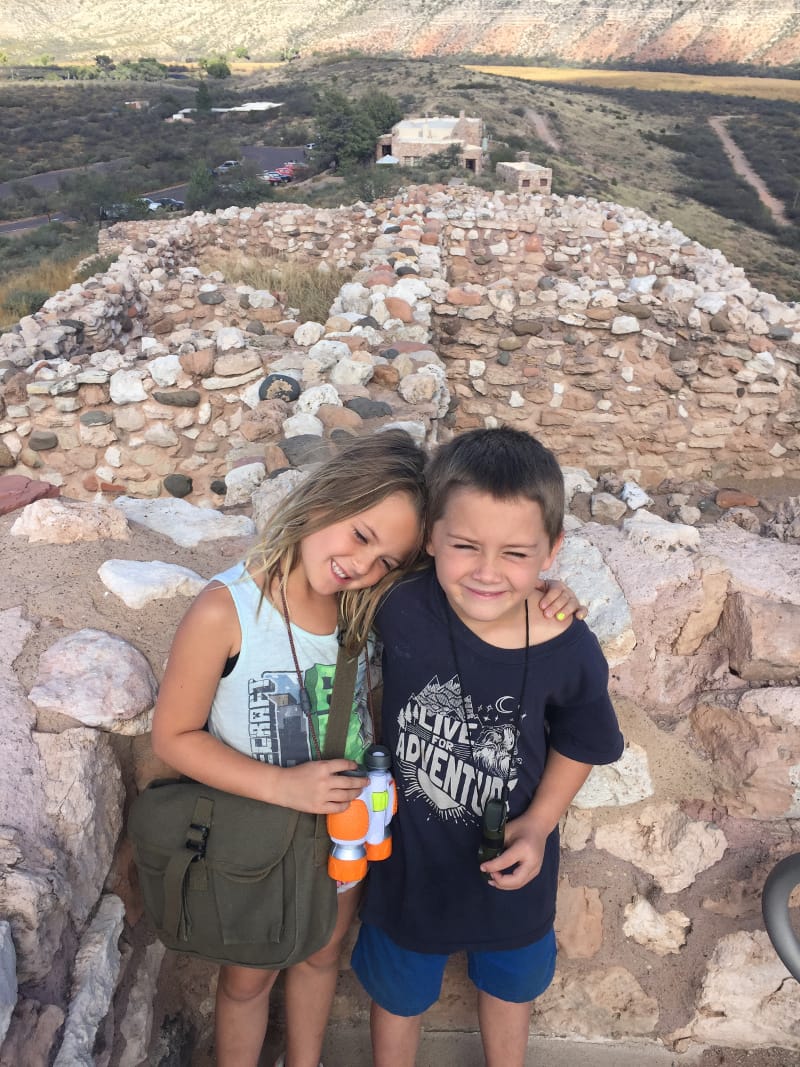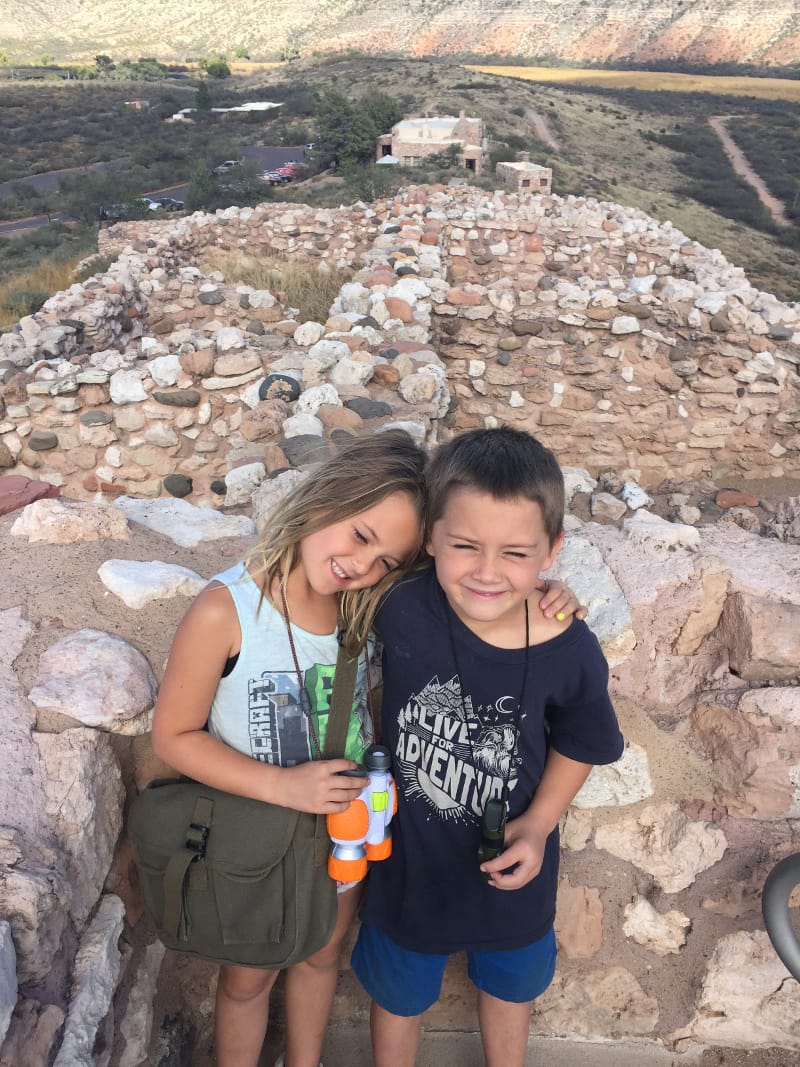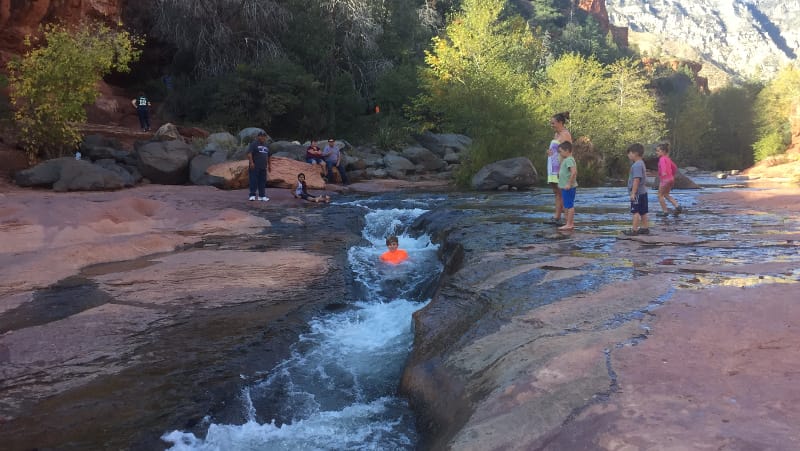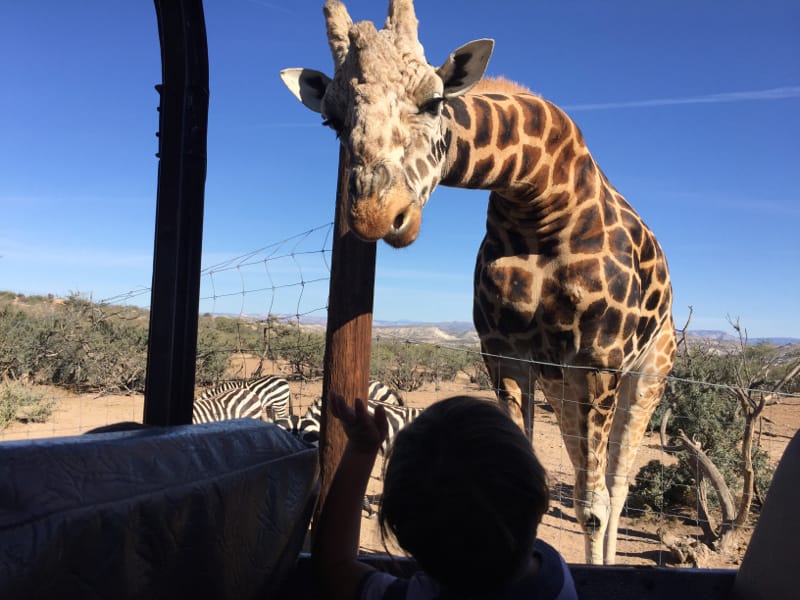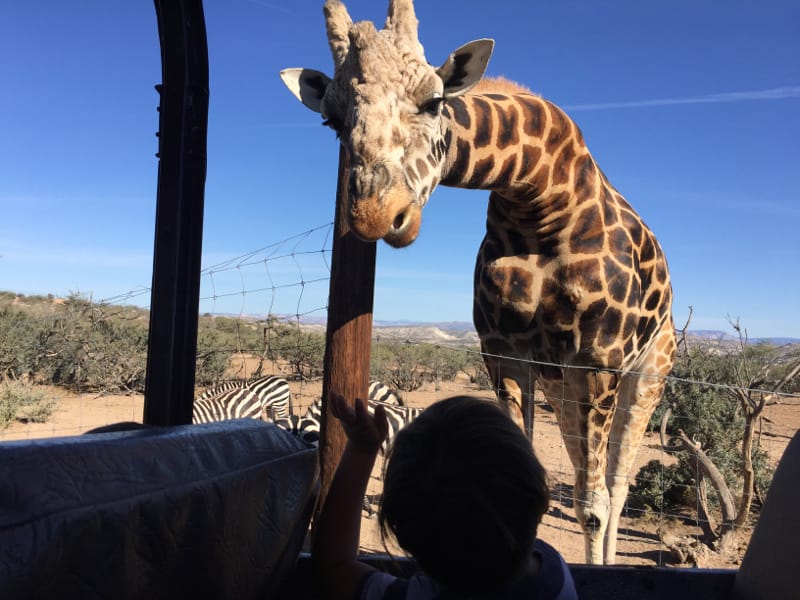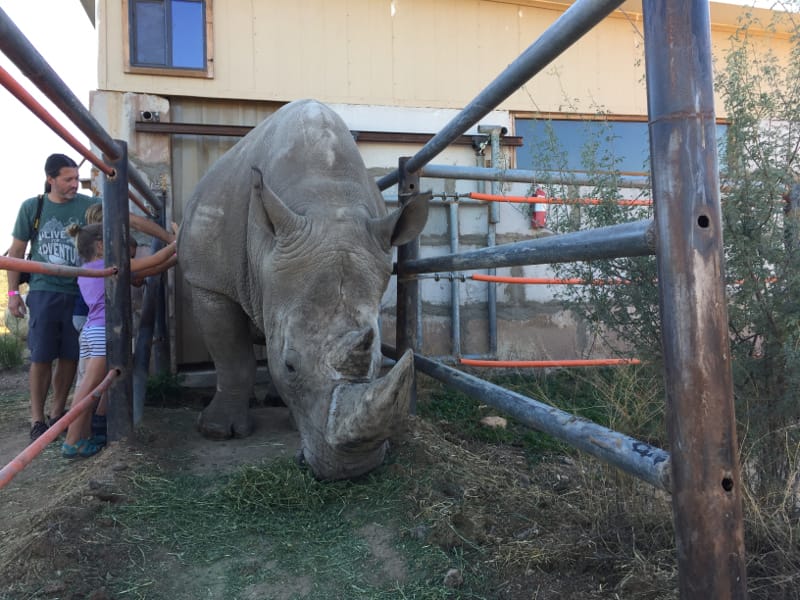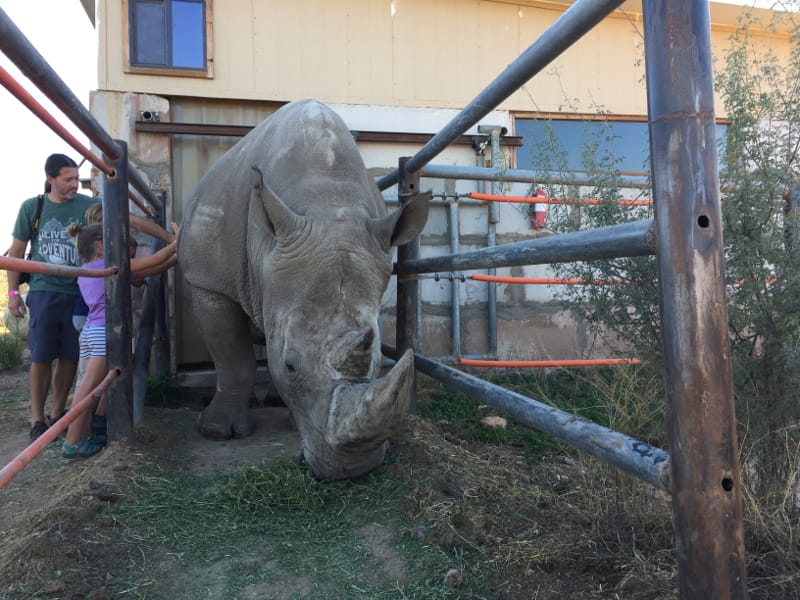 We also got a chance to just hang out with my sister and her family and my parents when we were in Verde Valley. Which is always fun!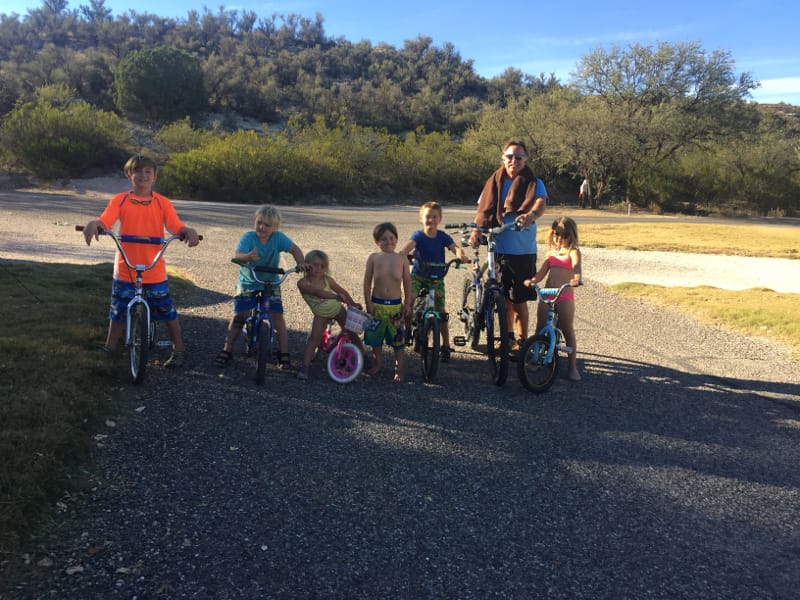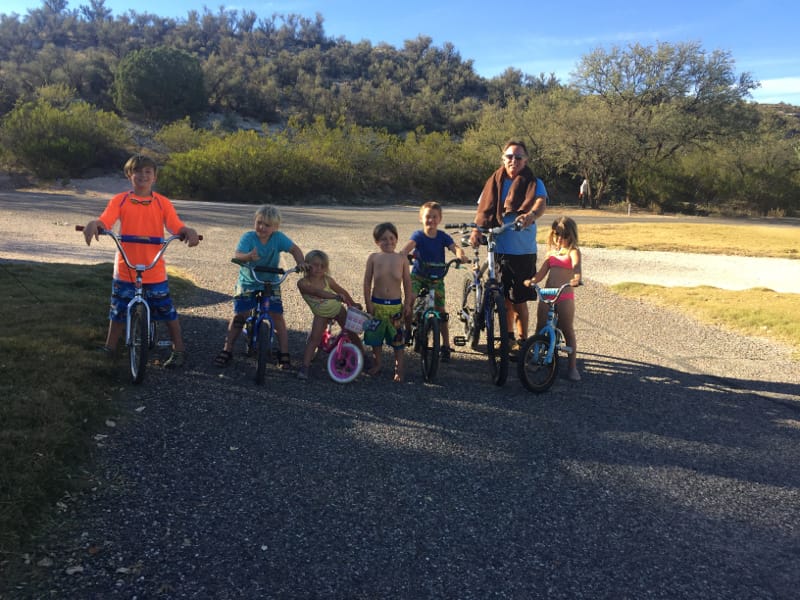 After Verde Valley we headed to Las Vegas for a few weeks. Before getting into Vegas we boondooked at Lake Mead and really enjoyed the calm before heading into the craziness of Vegas. 2 of the kids loved it the other 2 not so much. We were there over Thanksgiving and actually celebrated with my parents and sister's family at a restaurant on the Strip.
Besides visiting the Strip we also had fun visiting the surrounding parks like Valley of Fire and Red Rock. Craig really enjoyed the $3 blackjack tables, but I was definitely over it and ready to leave after being there for 3 weeks.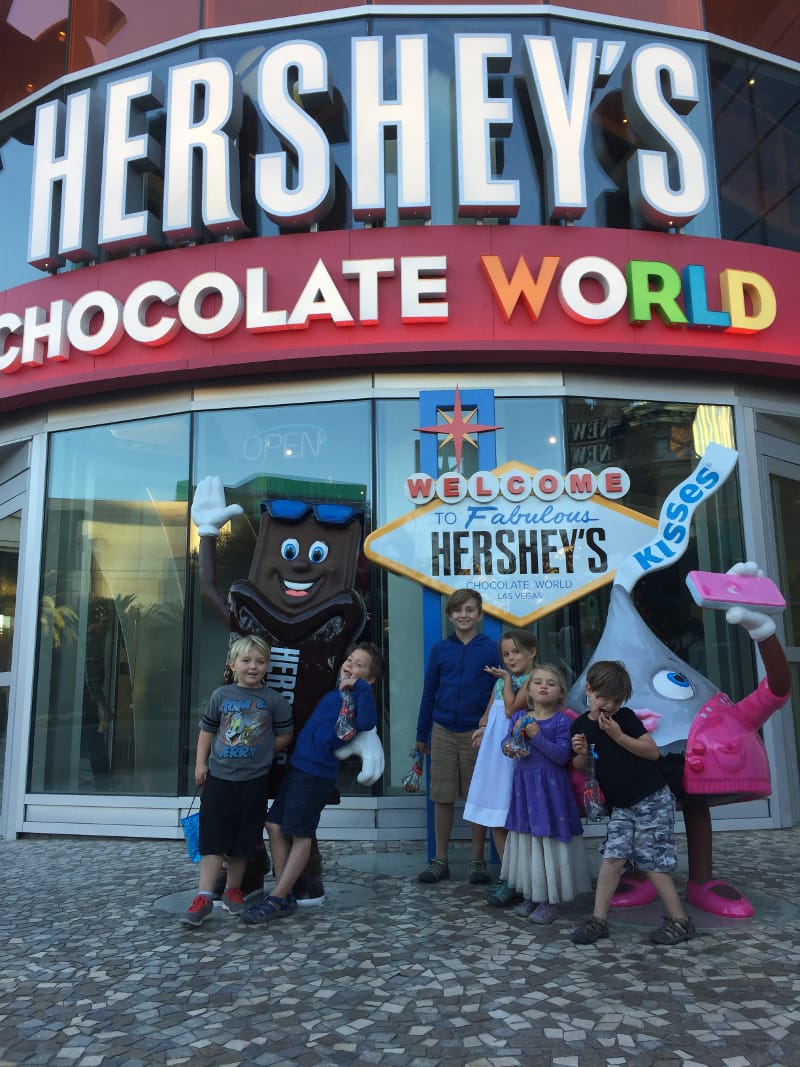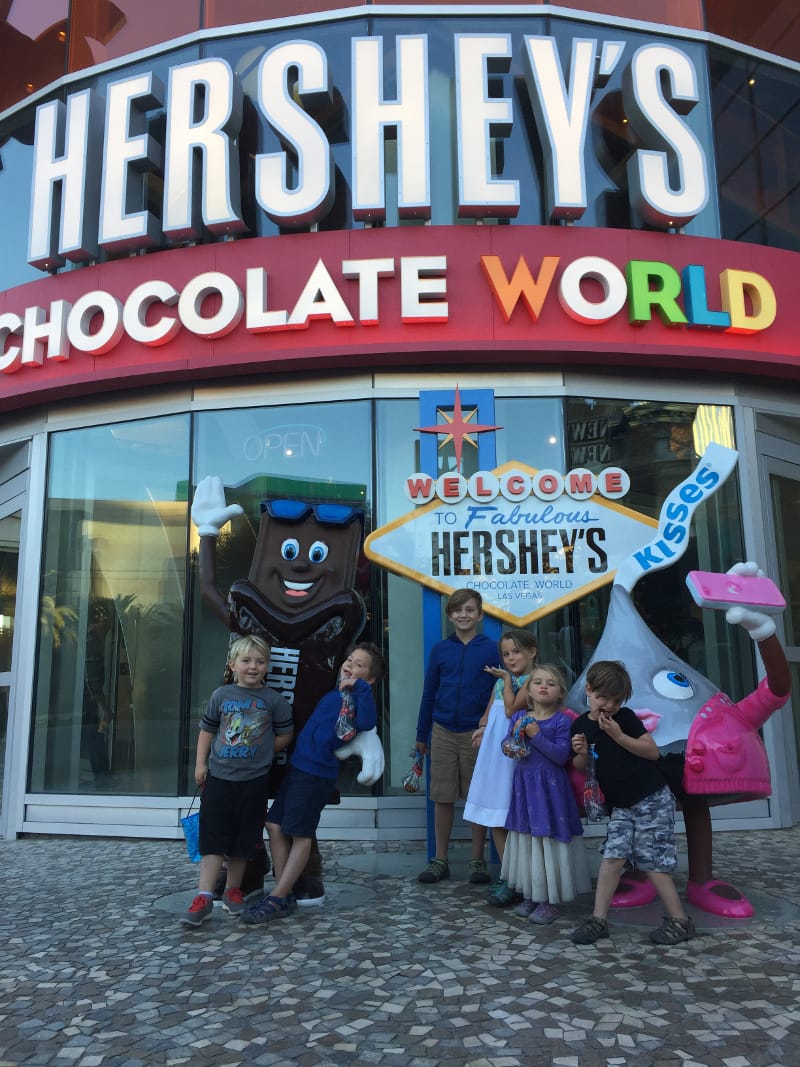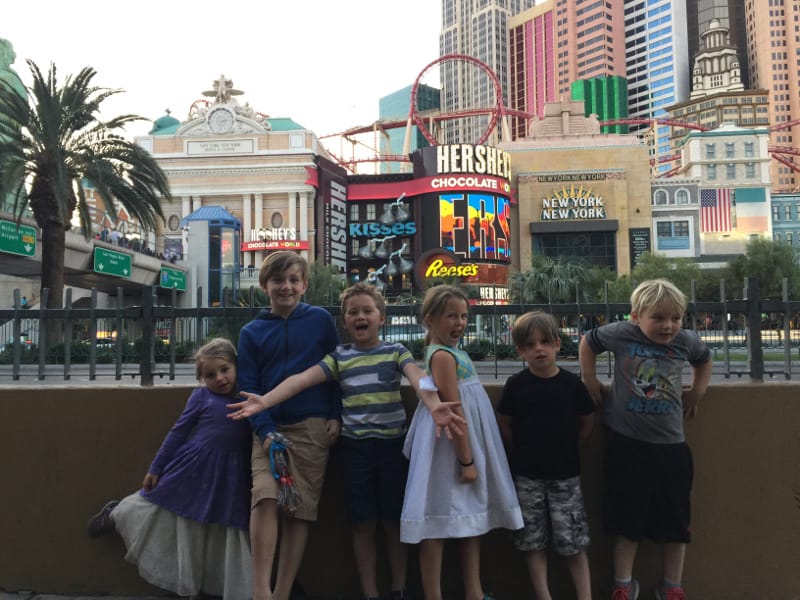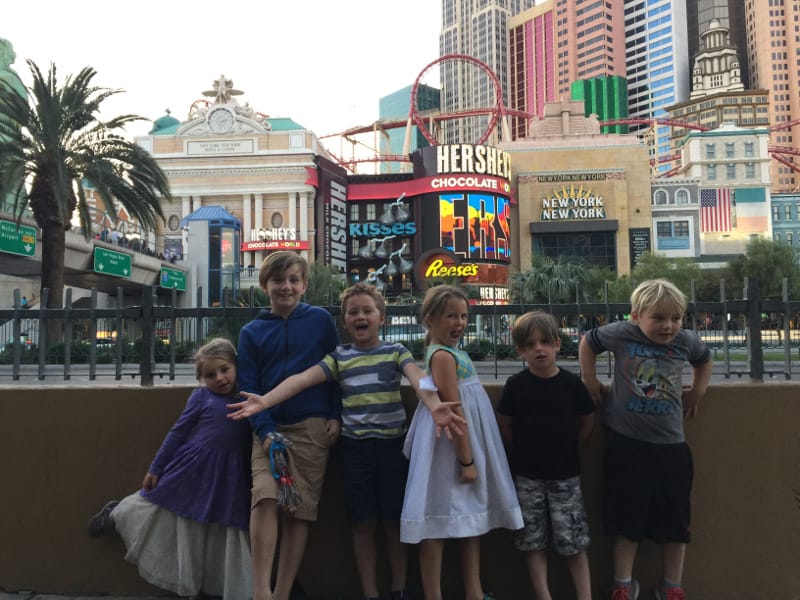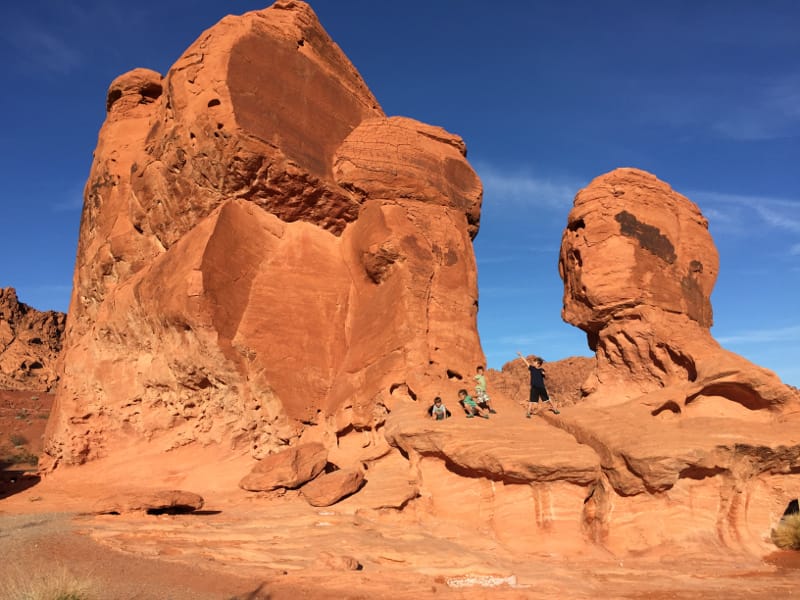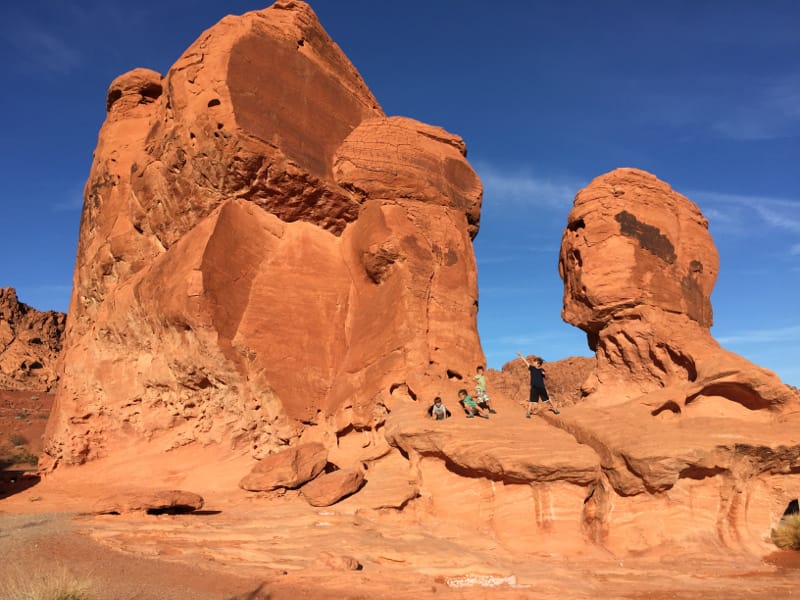 December: Death Valley and Palm Springs, California
Next we headed to Death Valley National Park. It was a little bit out of the way but we are glad we did it! We did not know what to expect with the park but we really ended up enjoying it and wish we would have stayed for longer.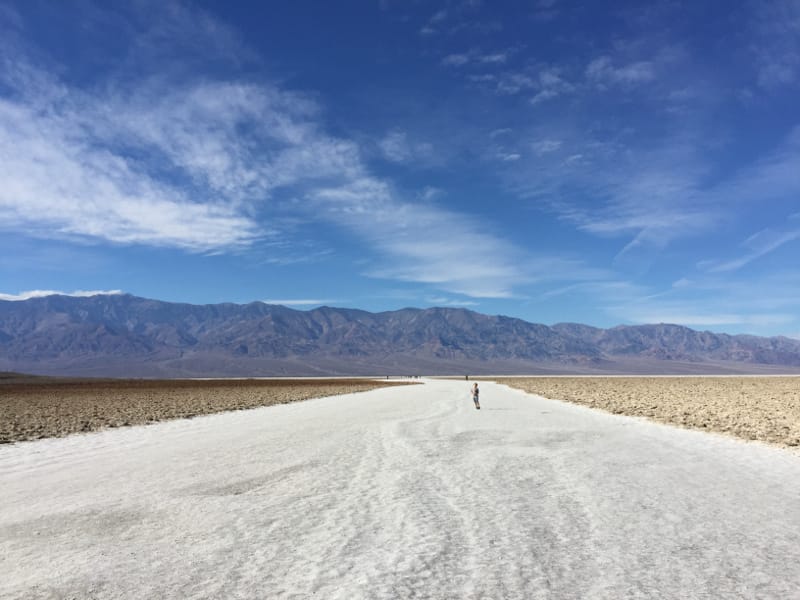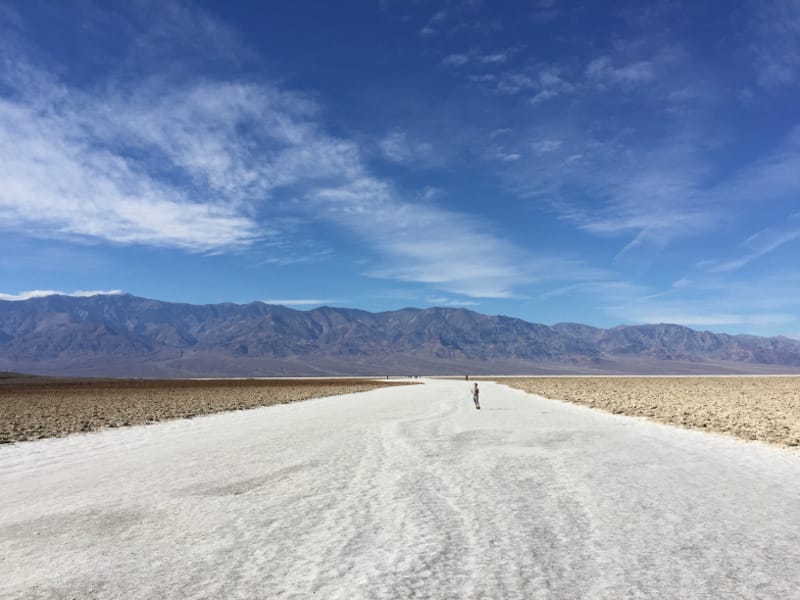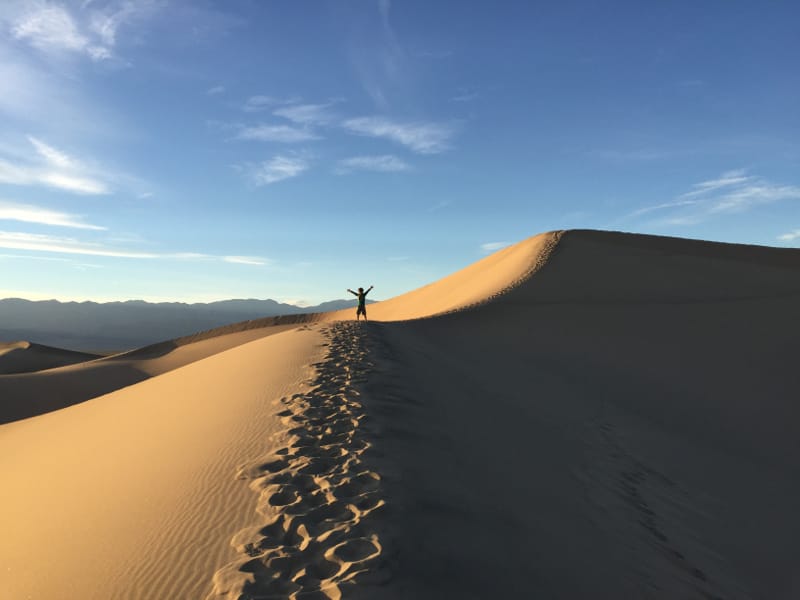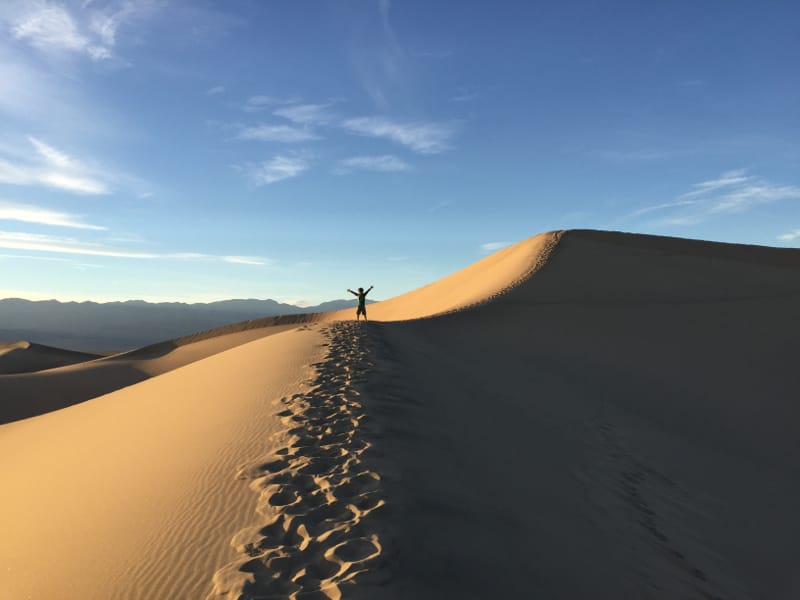 After Death Valley we headed to LA to stay in a hotel for 2 nights – we had won the night in an Instagram contest! Then from there headed down to Palm Springs where we will stay until January 1st. We have visited desert oasis, Joshua Tree National Park, and found some really cool hikes!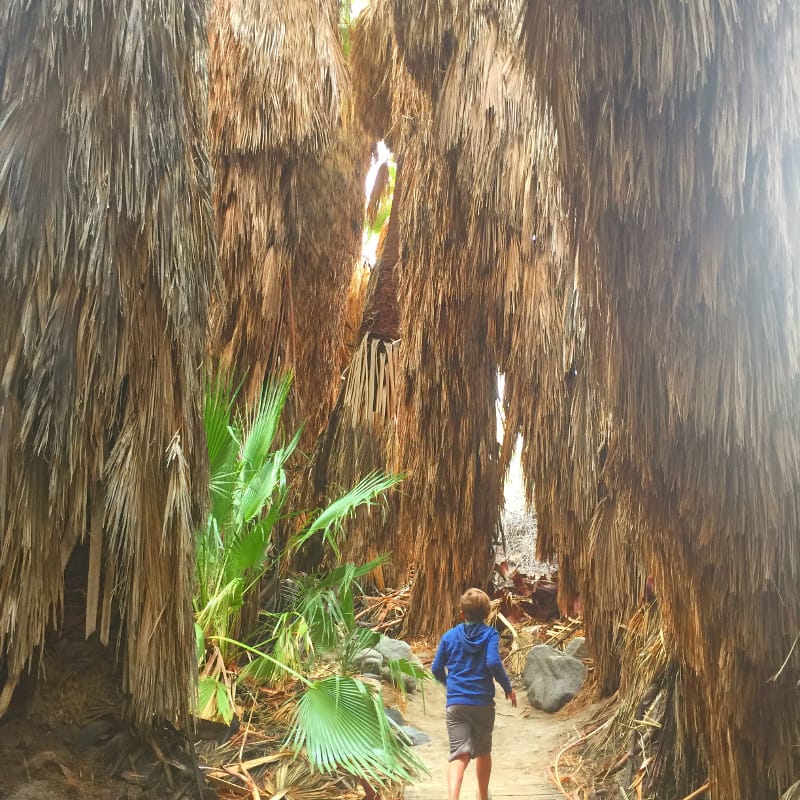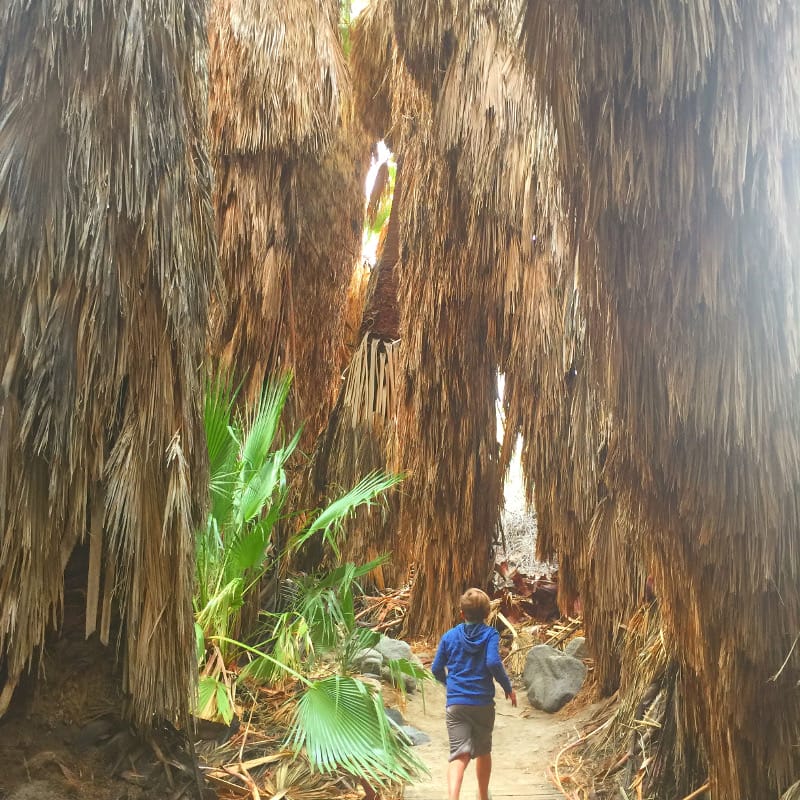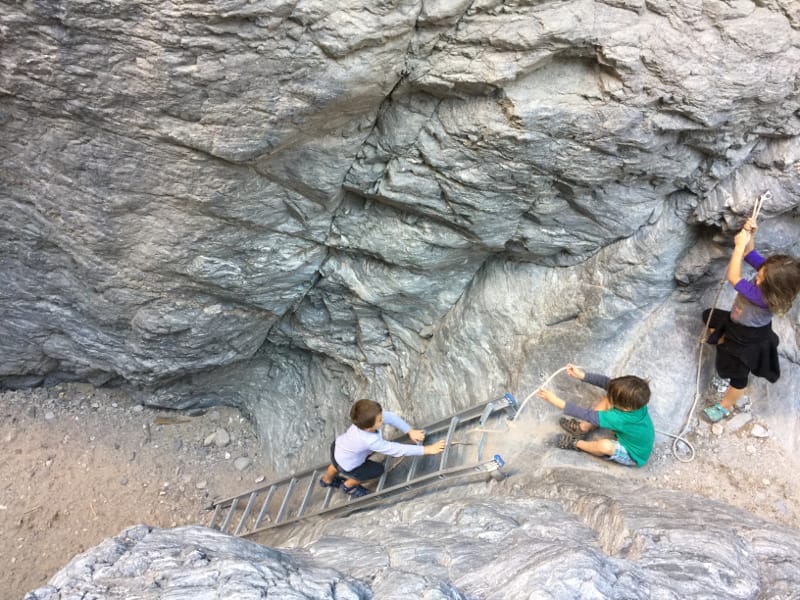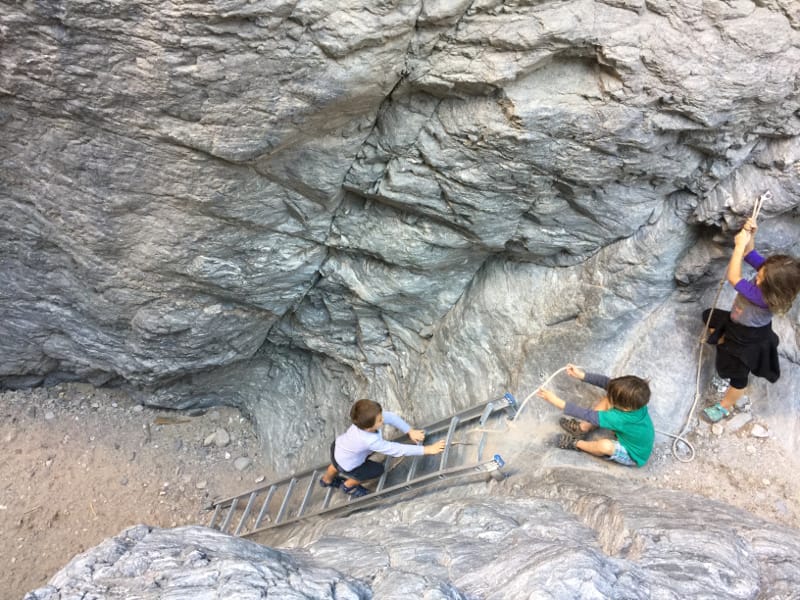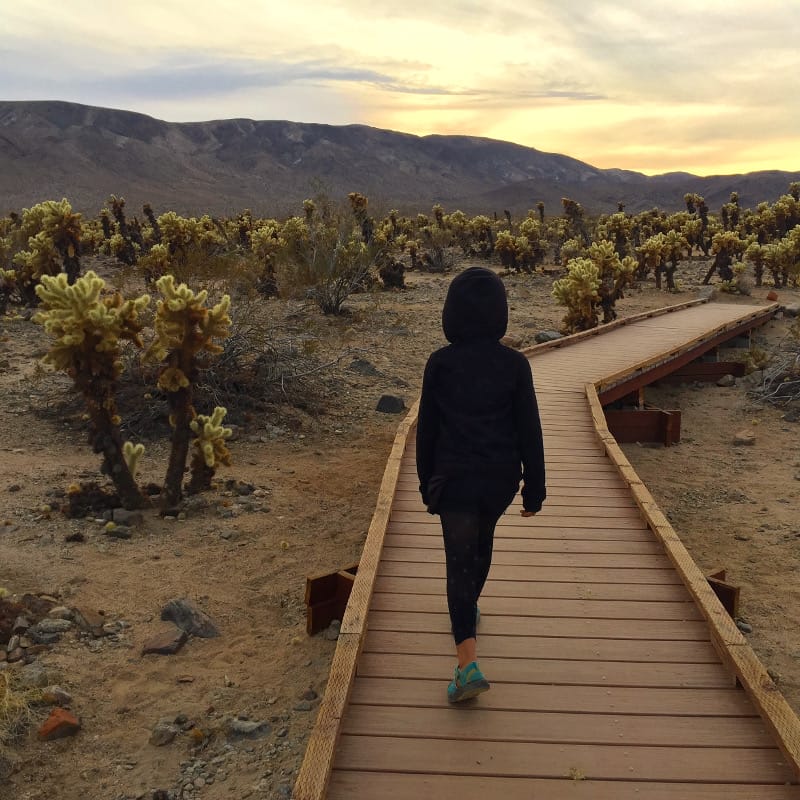 We are lucky enough to have my parents along with us for a lot of this journey too! They sold their house this past summer and are now full time RV travelers too. They go on their own trips but always find their way back to where we are so they can be part of this adventure with us. We are so thankful that they are doing this and love having them along for the ride. My sister and her family continue to travel as well and we continue to meet up with them as often as possible. This adventure is definitely better having family along for the ride!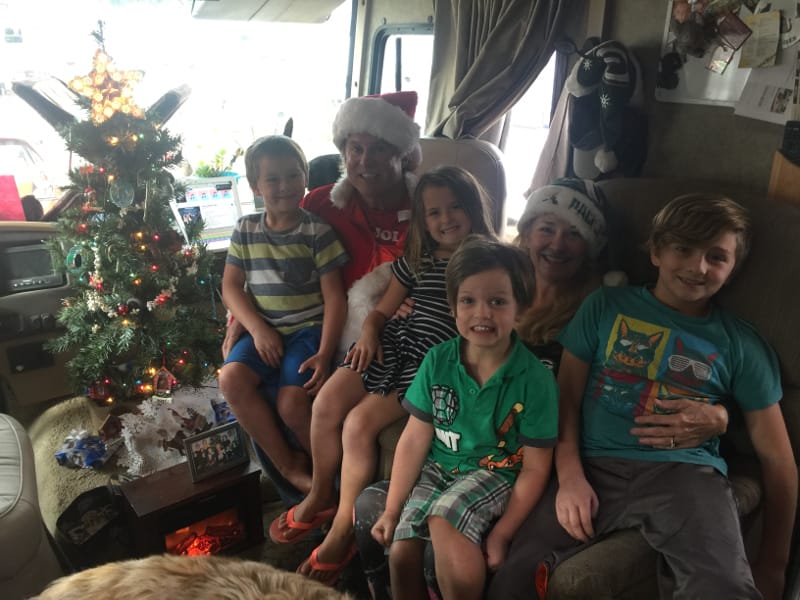 It has been another amazing year of full time RV family travel and marks the year that Craig and I became full time entrepreneurs. There are times I still can't believe this is our life and we have to stop ourselves to look back on the last 2 1/2 years to see all of the amazing things we have done and places we have visited. But the most important thing is continuing to look at our family and seeing how we are growing and how this adventure is benefiting all of us. It has its ups and down and we have our moments of doubts but we also see those glimpses of why we are doing this and continue every day to strive to make it even better so we can truly get the most out of this time together as a family.
From our family to yours we wish you a very Happy New Year and hope that your 2017 is simply amazing!
DISCLOSURE: This post may contain affiliate links, meaning I get a commission if you decide to make a purchase through my links, at no cost to you. Please read my disclosure for more info.