Holidays are always tricky when you travel full time. For the big holidays (Thanksgiving and Christmas), you have to decide whether or not to make the trek back to your hometown to spend it with friends and family. This usually means cold and snow for most of the country. That's part of the reason we left!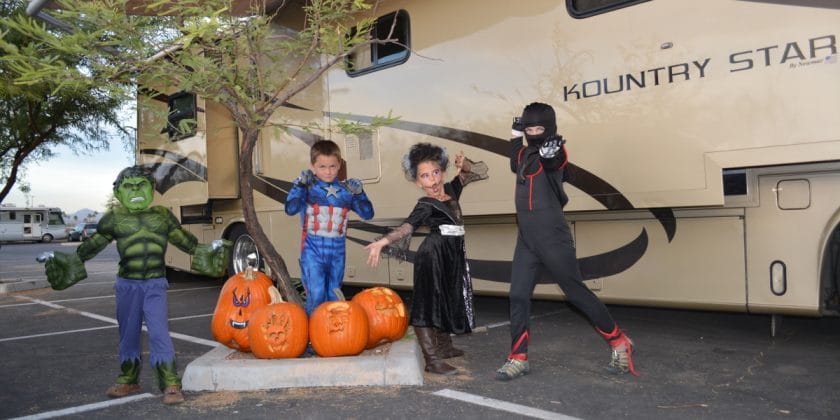 For other (less extended-family oriented) holidays, like Halloween, there are other challenges. Such as, where are we going to trick or treat?
Halloween in Arizona
This year we were in sunny Arizona for Halloween, which offered a much different experience than we are used to. Usually trick or treating involves several layers of clothes topped by the Halloween costume. In Phoenix it means find coolest costume available, and I'm not talking the hippest, I mean one that won't bring on heatstroke!
We were in southern Arizona for a conference the week before Halloween and we have friends that live just outside of Phoenix, so we planned on staying a few nights at a free spot in Scottsdale and meet up with our friends for trick or treating.
The free spot was a casino. Don't judge. It was actually a very nice, well lit, parking lot that even offered some shade which really helped with the sun was beating down on us during the day.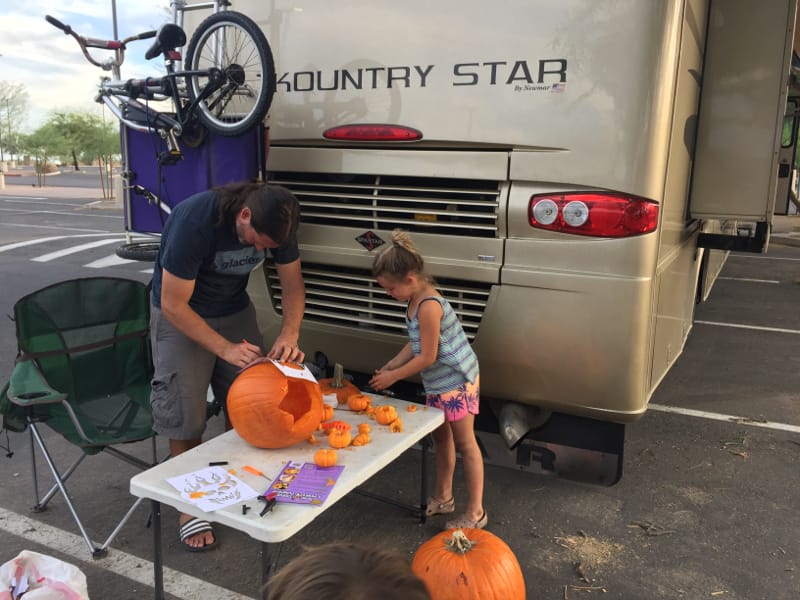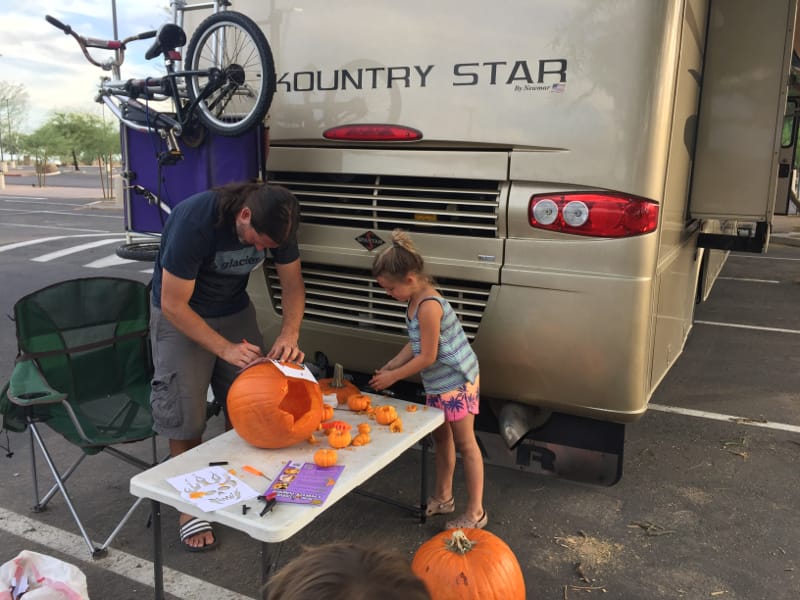 How A Full Time Traveling Family Does Halloween Pumpkin Carving
The kids already had their costumes from their dress up bin, but they really wanted to carve some pumpkins. Inside the rig was way too hot to do that, so we decided to carve them outside. In the parking lot. Of a casino. Please don't judge.
So all of the kids picked out their design and I started carving. Pumpkin guts were all over the place and I was elbow deep in goo when security rolled up on a golf cart. Before even turning around, I was sure they were going to frown upon our holiday festivities, but to my surprise, they actually came with 4 bags of candy, one for each of the kids! They weren't sure if we were going trick or treating, so they wanted to be sure the kids had some sweets. What a nice gesture!
After getting the pumpkins carved and put out by the streetlight, the kids got all dressed up and we headed to our friends. Just as I sat down in the car to leave, horror overcame me. I forgot we've been in 100 degree weather for 3 days without a shower. Now we were heading to friends that we haven't seen in quite some time. What a reunion! I figured I'd keep my distance and hopefully they wouldn't notice.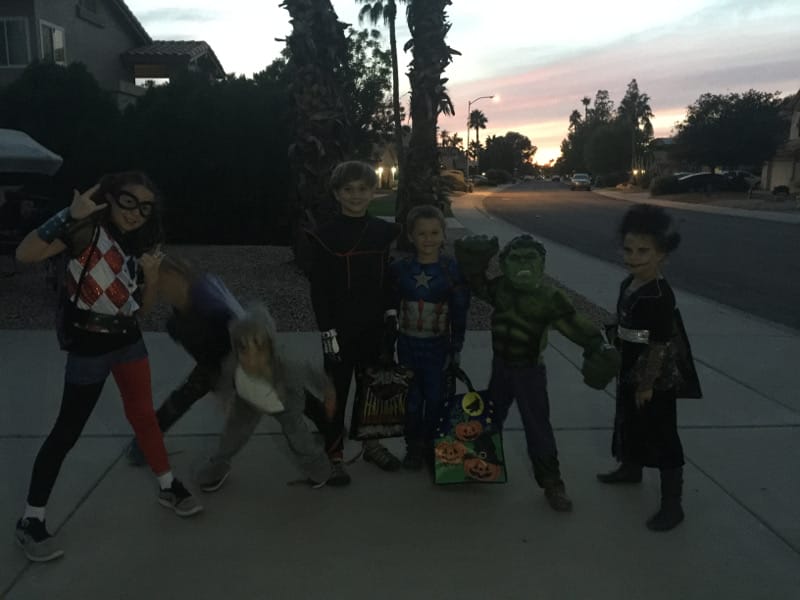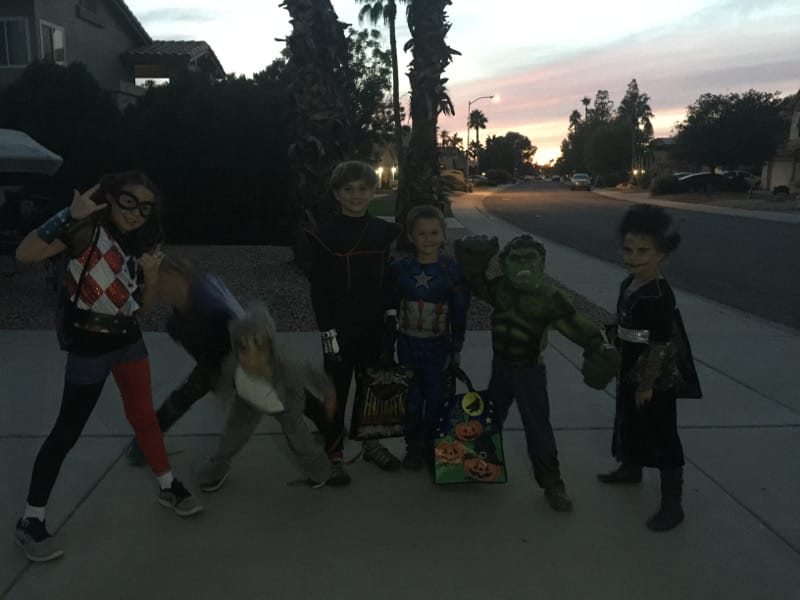 We hit the streets and the kids loaded up on candy and had a great time. I was so happy we were able to find a nice neighborhood and good company to trick or treat with so they could enjoy Halloween!
This lifestyle continues to show me that even though the things we do aren't always considered normal, we always make the best of it and really enjoy pushing our comfort zones which strengthens our bond as a family.
DISCLOSURE: This post may contain affiliate links, meaning I get a commission if you decide to make a purchase through my links, at no cost to you. Please read my disclosure for more info.