If you are looking for an island vacation look no further than the Hawks Cay Resort on Duck Key in the Florida Keys!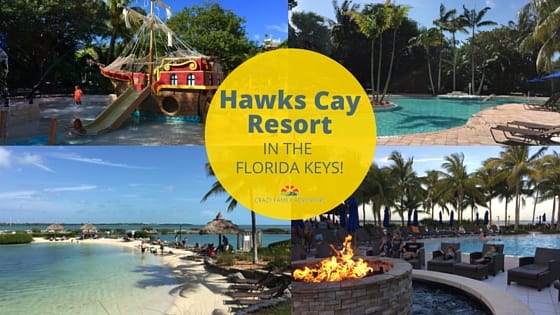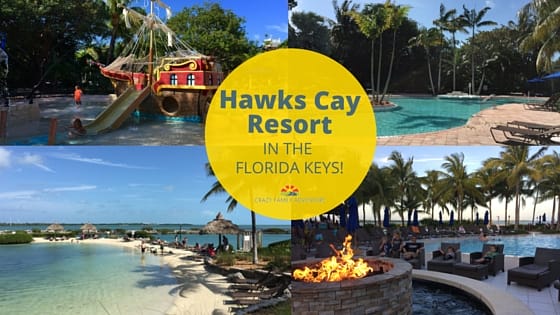 What is interesting about the Keys is that as you are driving down the main highway you don't even realize what is there. Since the Keys are a collection of separate islands connected by bridges, things are really spread out. It isn't like there is a hotel district such as in places like Cancun, Mexico.
We were pleasantly surprised to find out about Hawks Cay and to have the opportunity to stay there! We were ready for some "Island Time".
When we walked into the lobby it totally felt like a Caribbean beach hotel. It had an open, airy feeling and the staff was super nice. We checked into our villa and were excited to explore.
When we got there, the kids ran in and went crazy for the 4 balconies, 2 stories, 3 bedrooms and 4 TV's! Craig went crazy for the back porch that overlooked the turquoise waters of the harbor.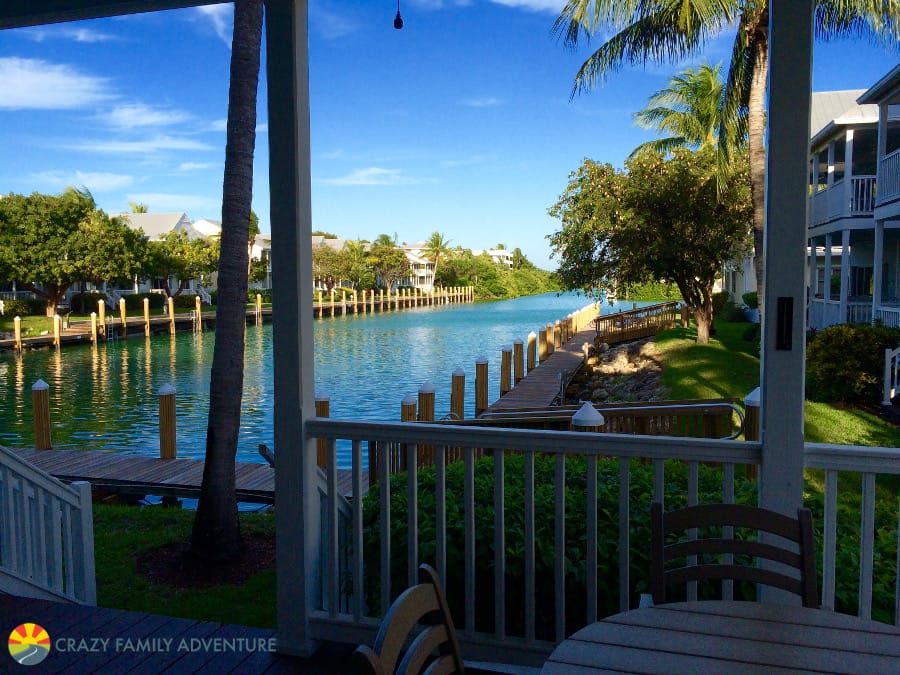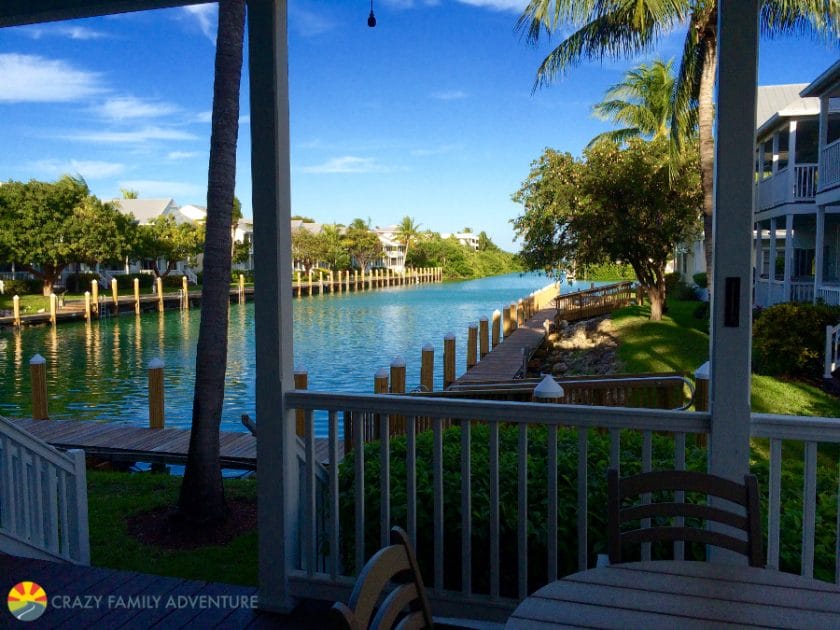 I know, we live in an RV and the master bedroom of the villa was probably the same size of our entire RV, but even if that wasn't the case, I think we would have been just as impressed by the amazing property!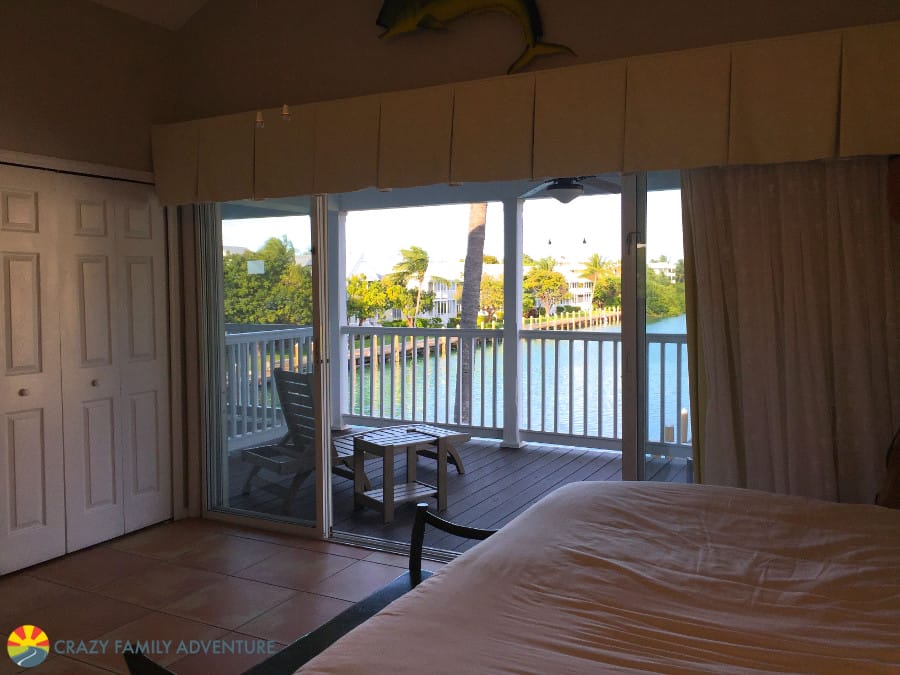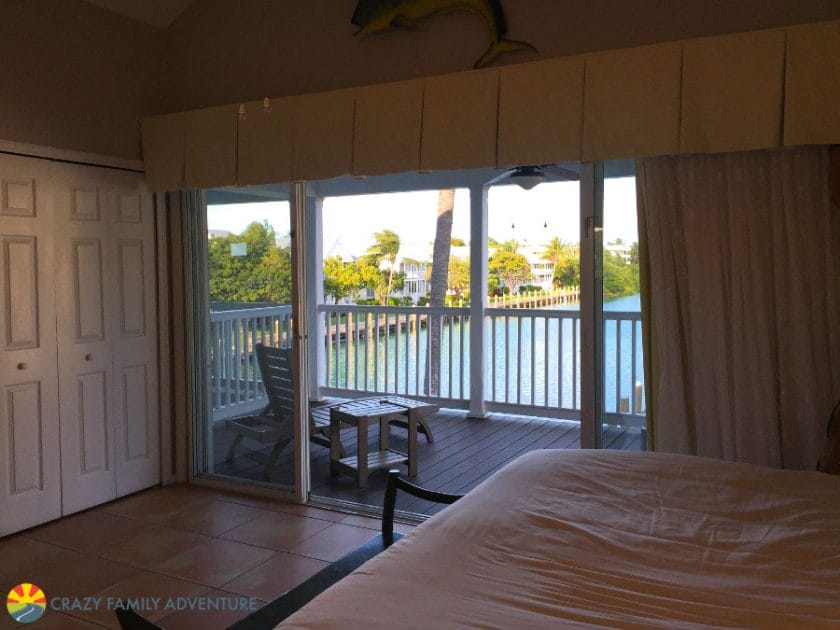 We had a fun night of eating pizza and playing games in the villa, then Craig and I had a few drinks out on the balcony after the kids went to sleep. Nice! This is how you vacation!
[clickToTweet tweet="This is how you vacation! @HawksCay #HawksCay #HawksCayVacay #seizethekeys" quote="'This is how you vacation!'"]
The next day we headed over to the restaurant Ocean for the breakfast buffet. At the end of the trip Carson said that was his favorite part :). The buffet was awesome with an omelet bar, waffle bar, pancakes, eggs, and more!
Coral Cay
After filling up on breakfast we headed over to Coral Cay, the kids club area. We literally could have spent all day here. They really had kids and parents in mind when they made this place.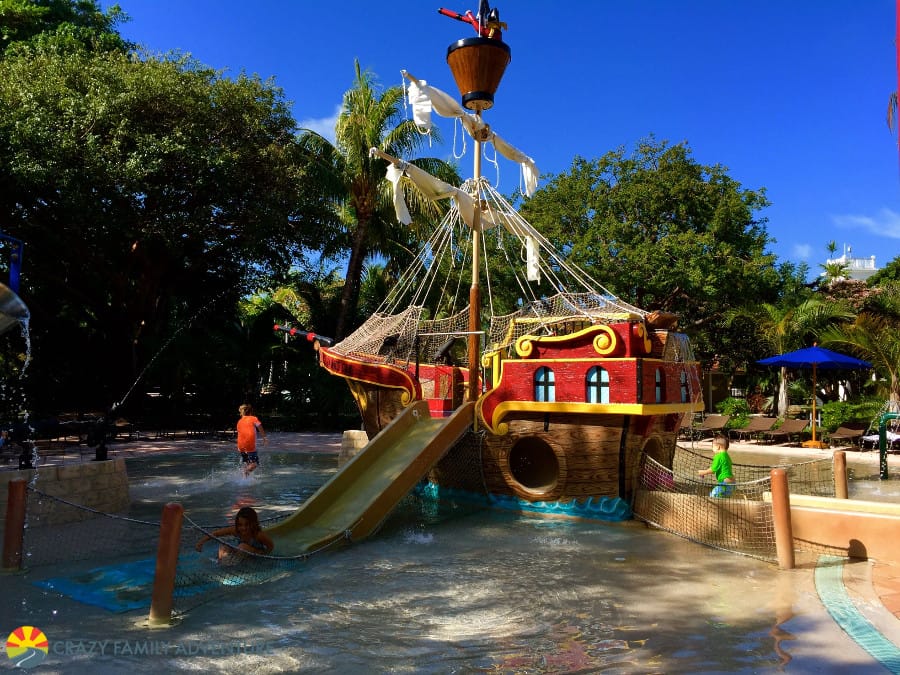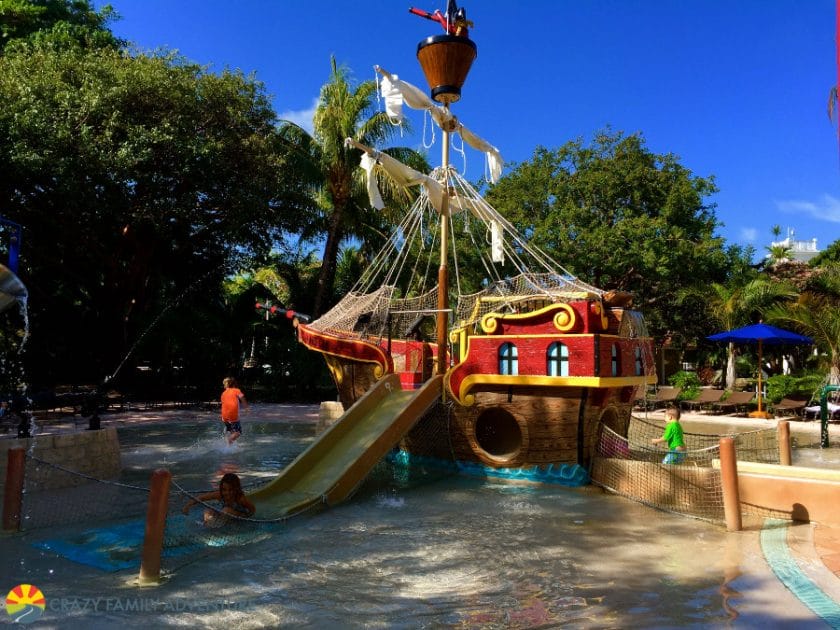 The kids loved the pirate ship splash pad. The pool was huge and was totally awesome since it was in a kids section, you didn't have to worry about the kids acting like kids.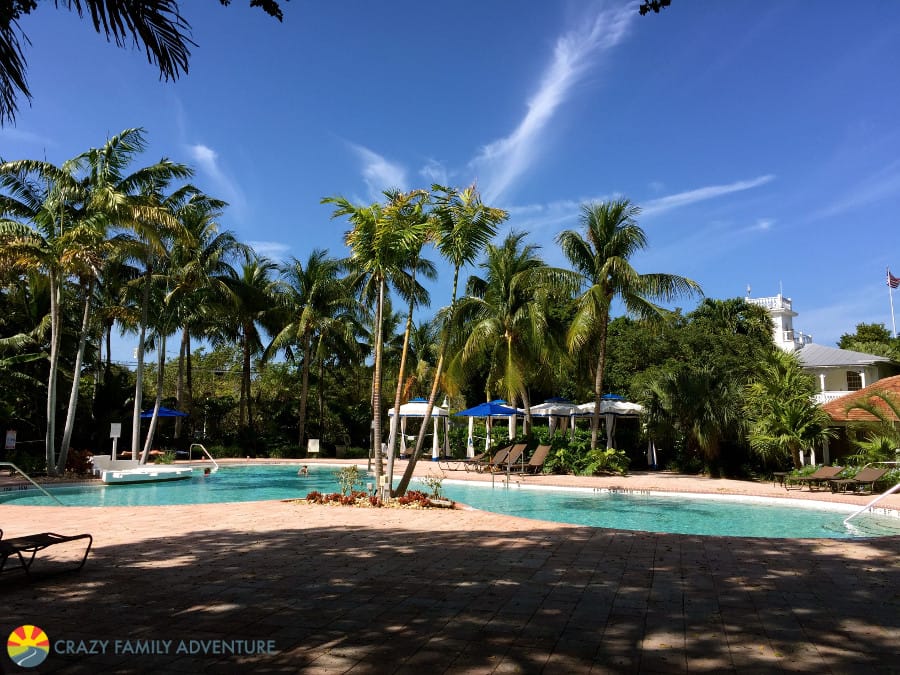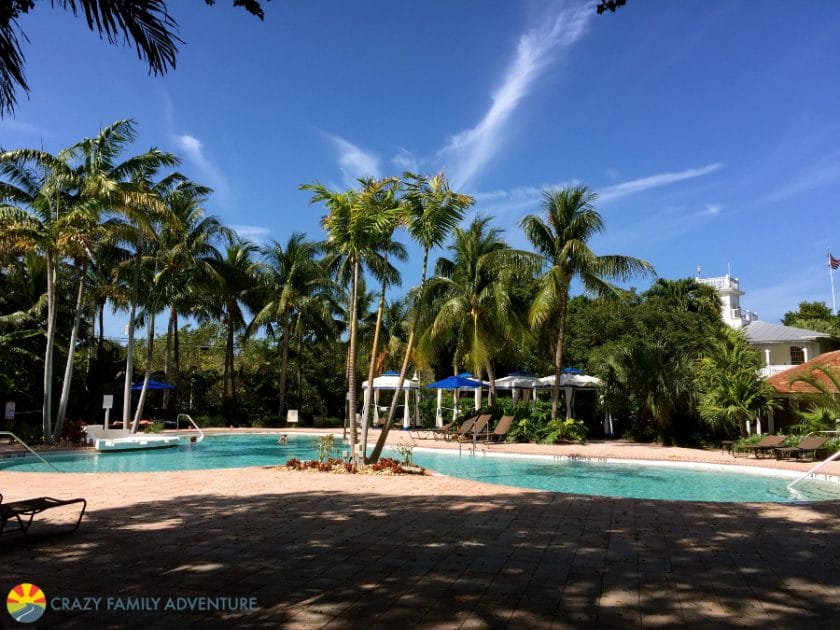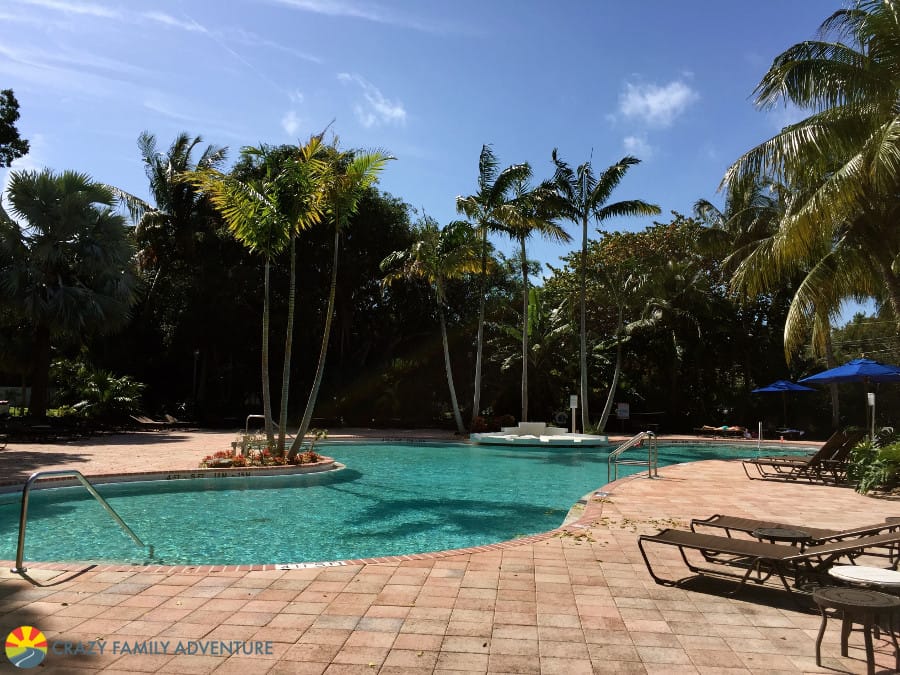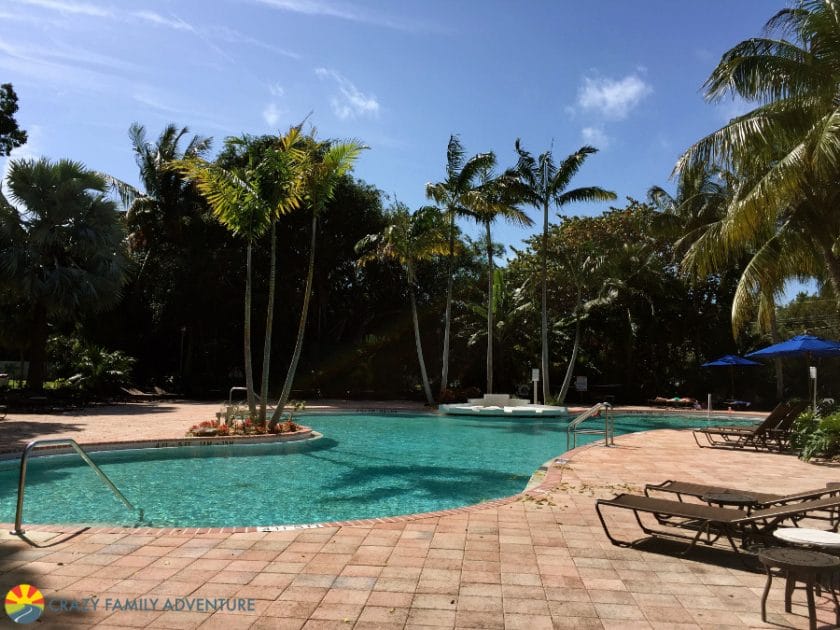 There was also an astroturf soccer field (I still got it!), playground, beach volleyball, ping pong table, mini golf, and a playset. Seriously, this place was AWESOME!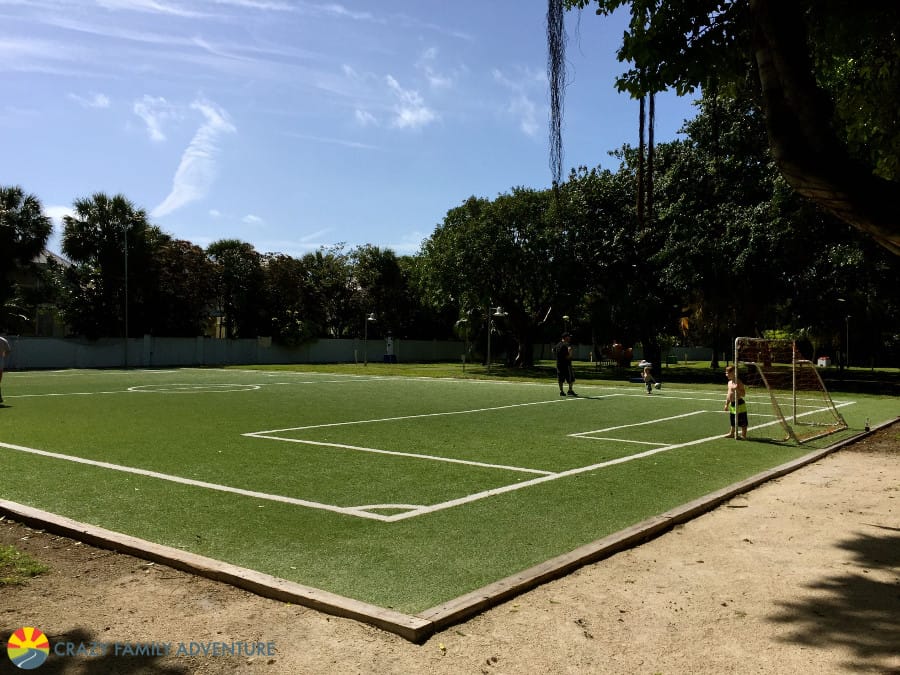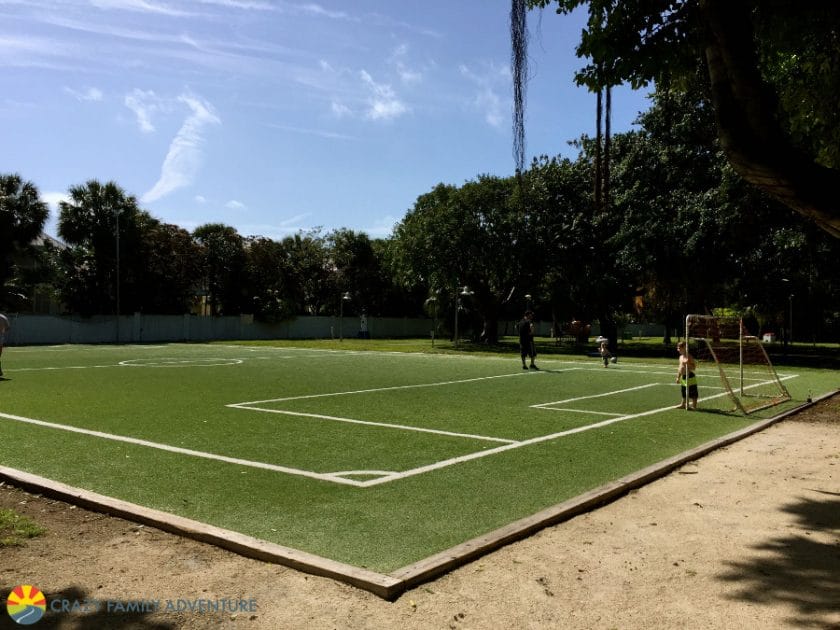 Main Pool
After hanging out here for a while we headed over to the main pool by the hotel lobby to get some lunch pool-side and to swim for a while. This pool had an amazing view that looked out over their salt lagoon and the ocean.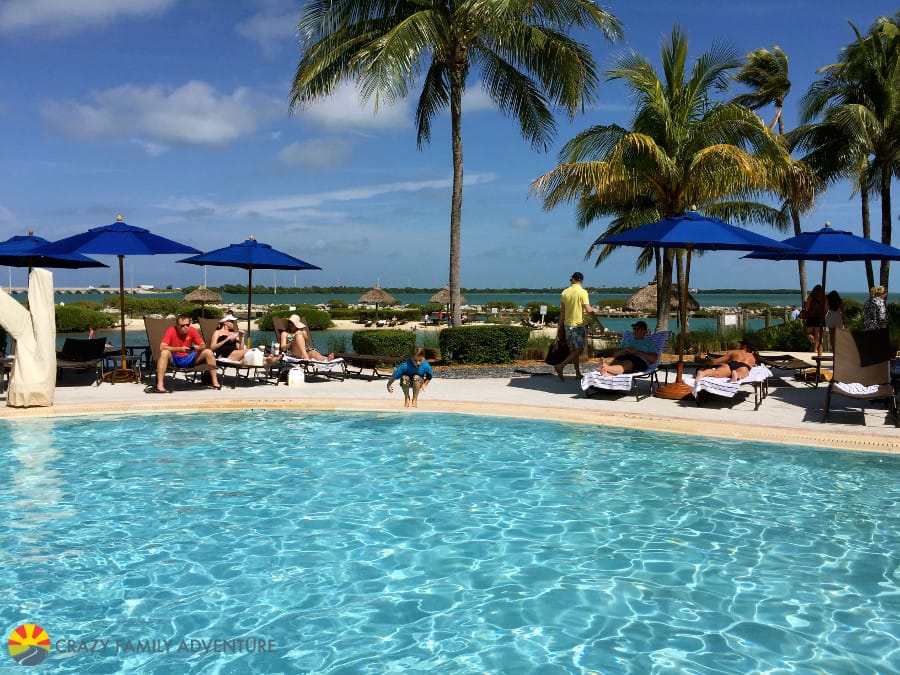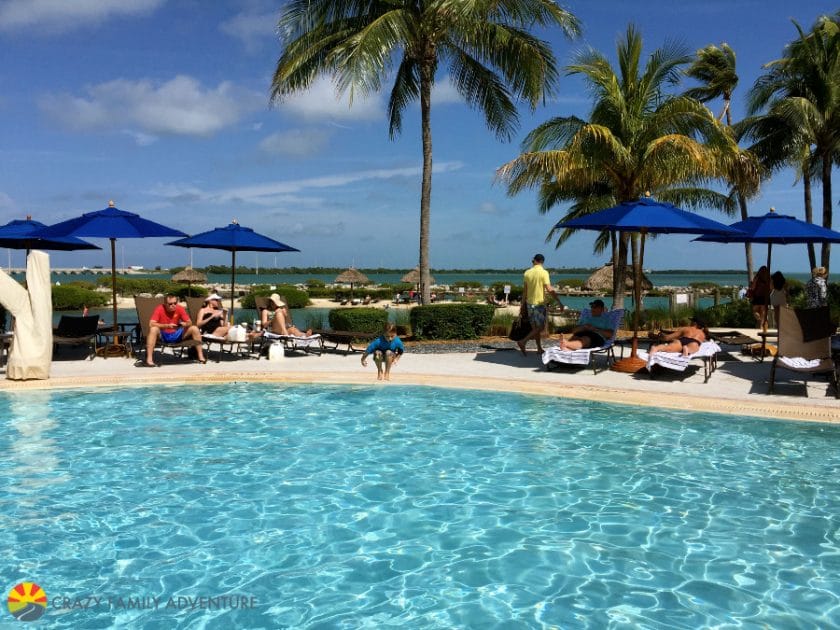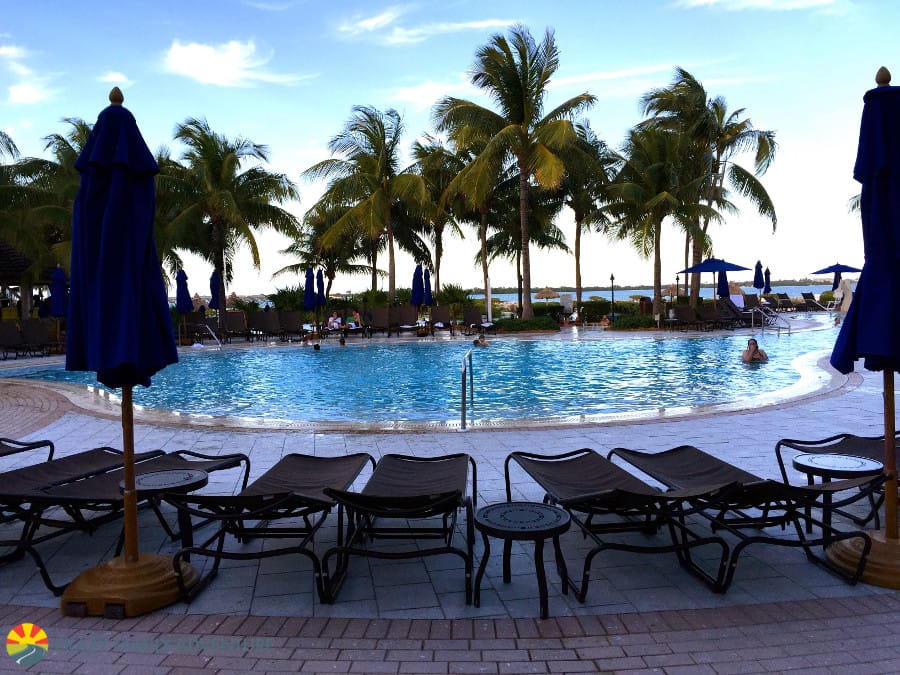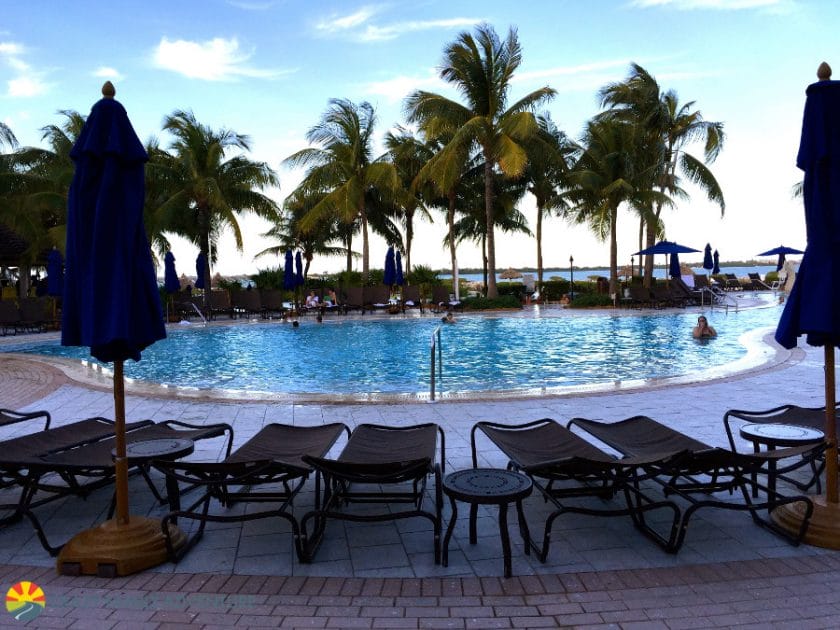 You know it is a family resort when they have an adults-only pool that is around the corner and out of view. Which, again, was great since we felt comfortable with the kids swimming and playing in the pool. If the adults wanted to, they had an option to go by a pool where they knew kids wouldn't be there.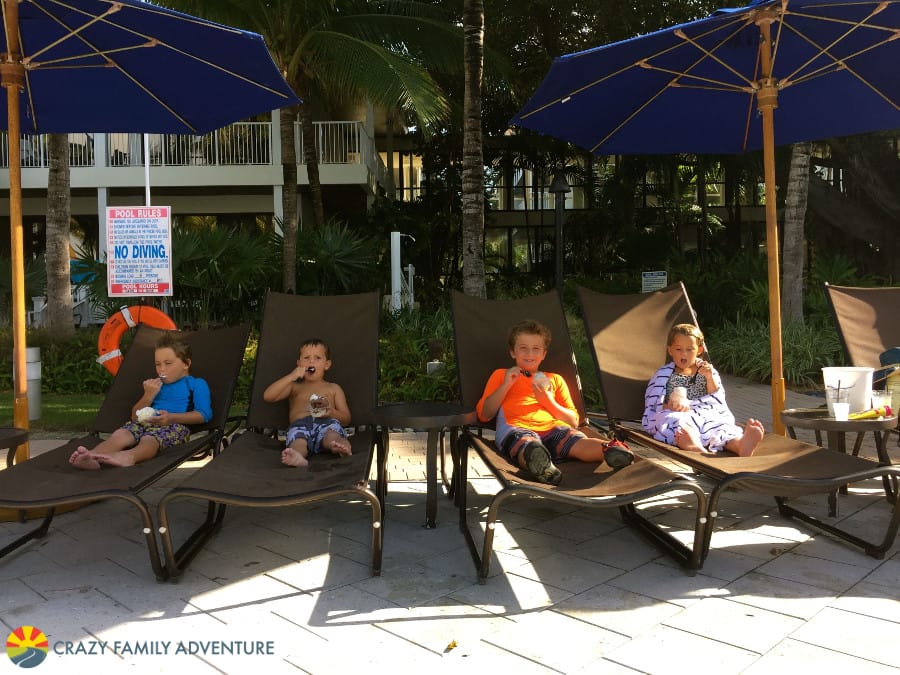 After lunch we headed down to the saltwater lagoon and rented a stand-up paddle board and did some snorkeling. It was perfect for the kids because it was an enclosed lagoon and didn't have any waves or currents for them to fight against.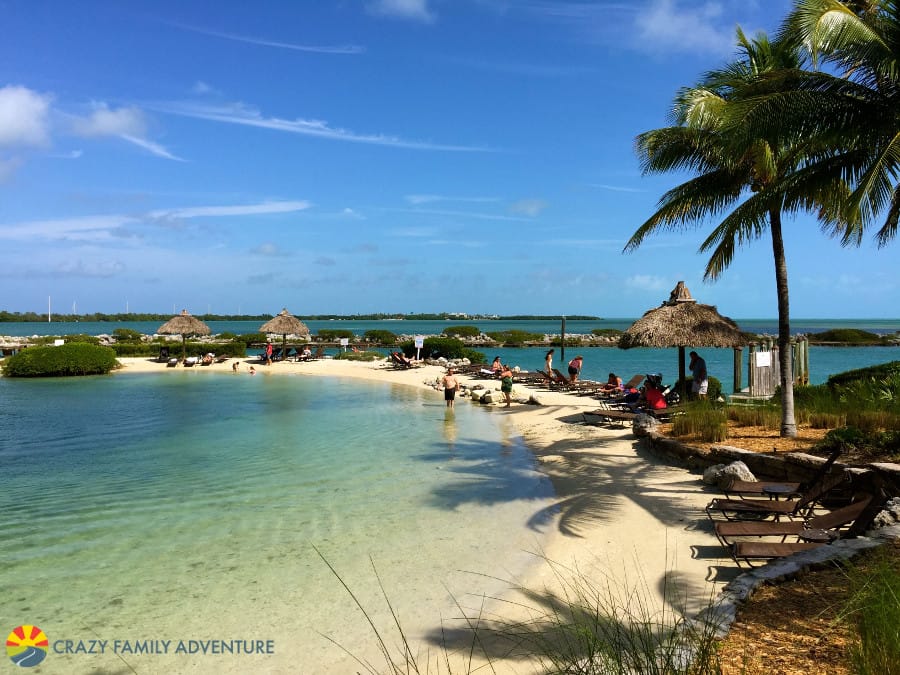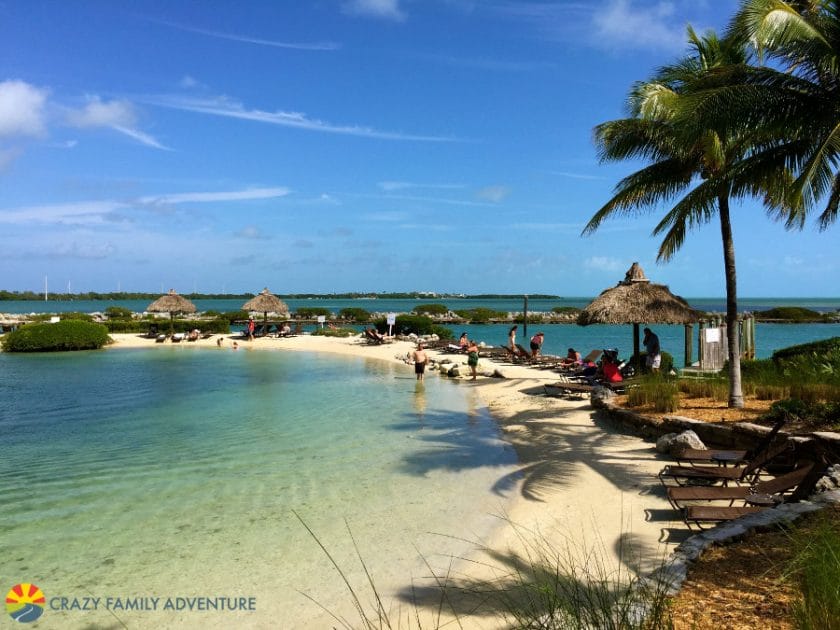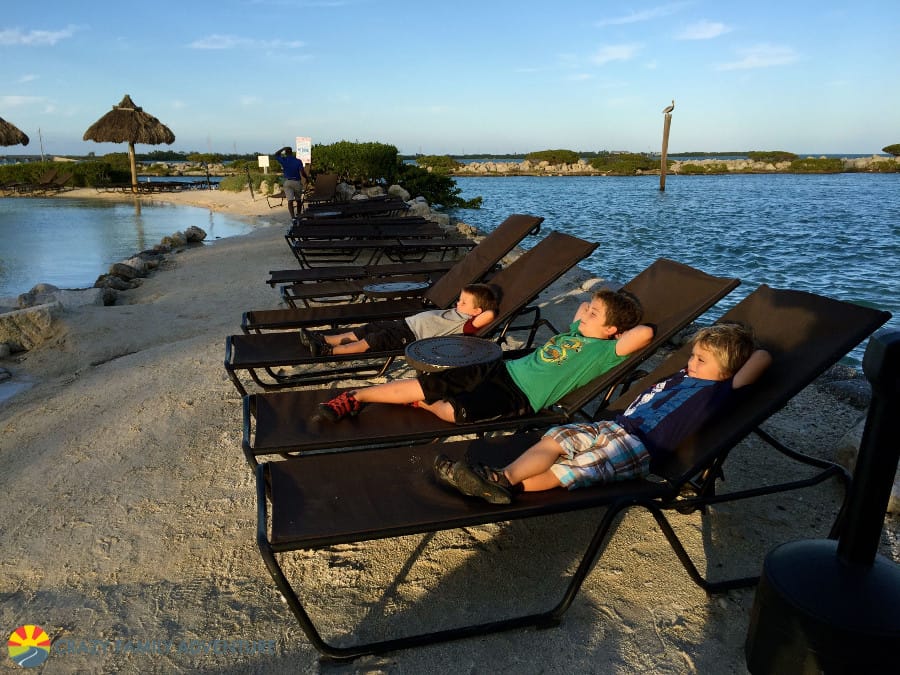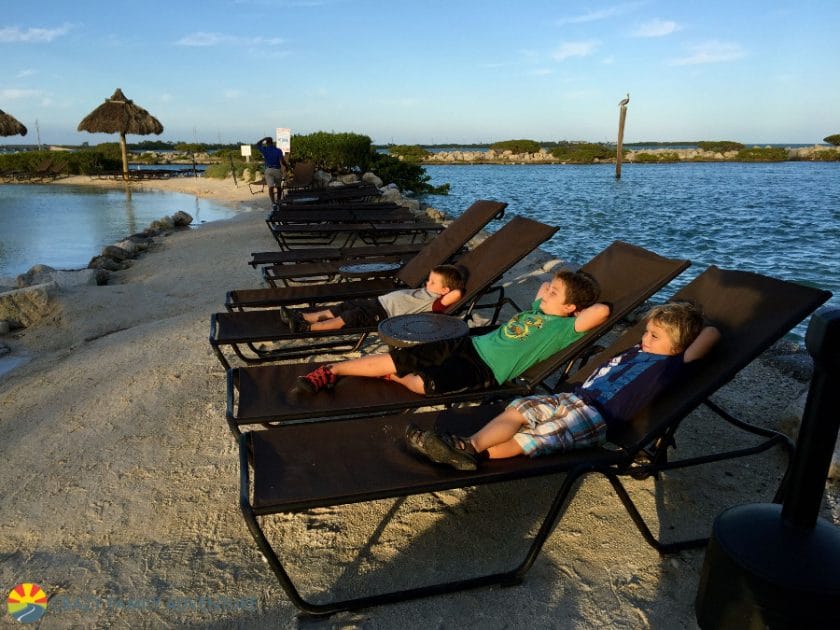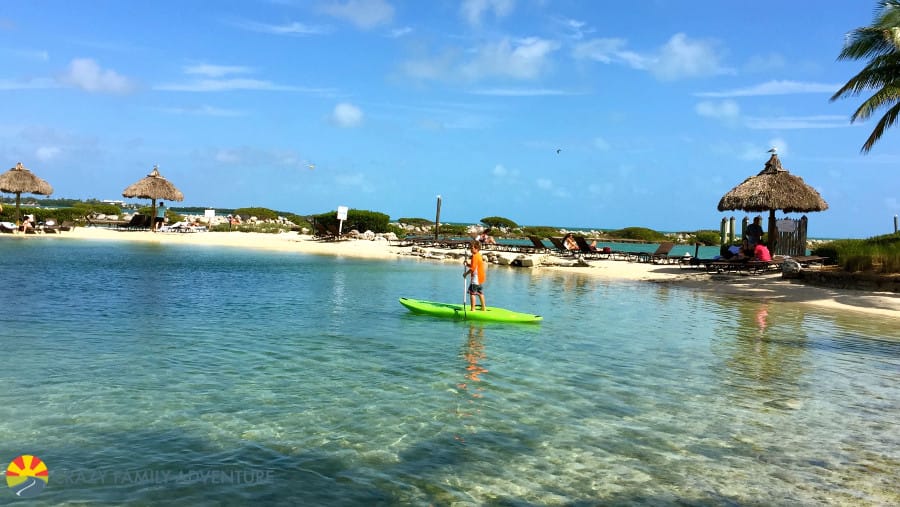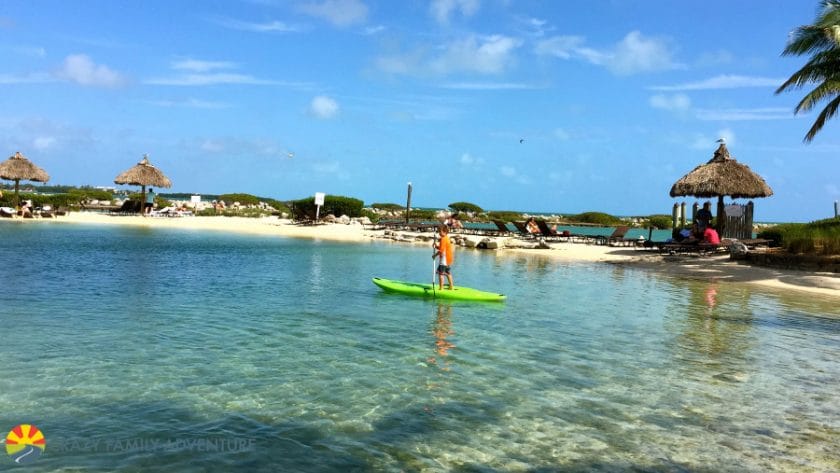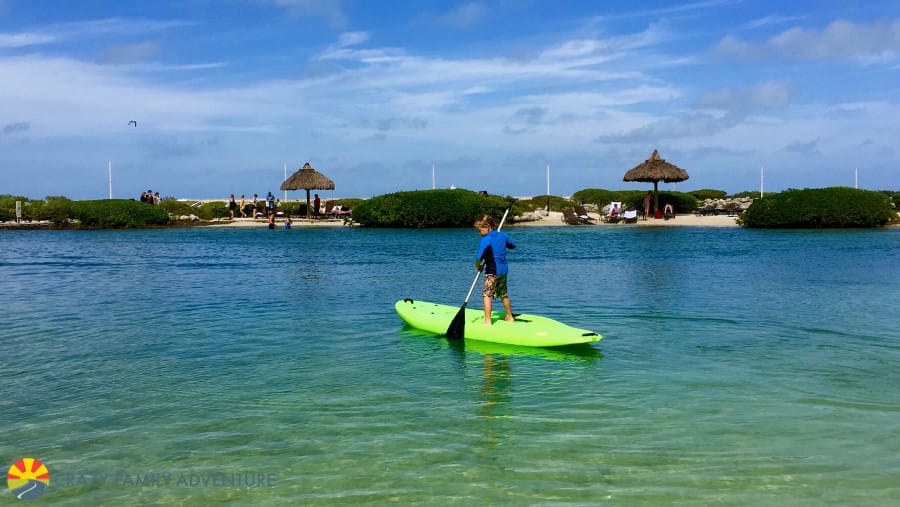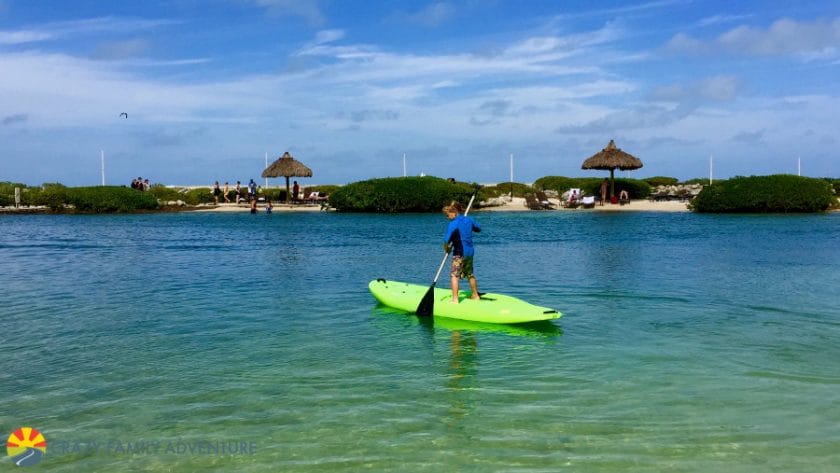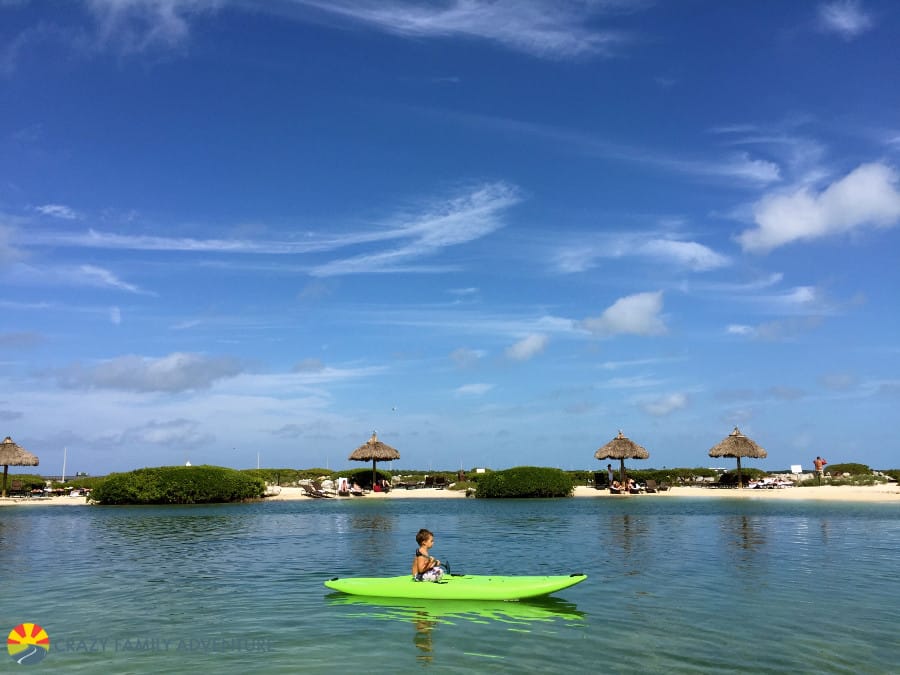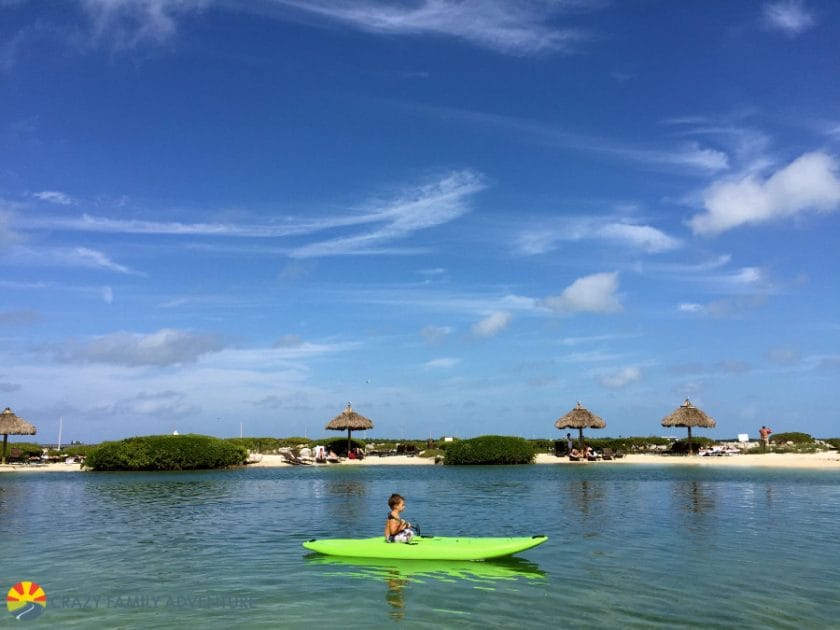 Sunset Cruise
Next, we dried off and got dressed so we could go out on the Sunset Cruise. The ship was going to pick us up right next to the lagoon. It is always awesome when a resort has everything you need right there so you don't have to take the kids and drive all over the place.
My parents had met us to take the Sunset Cruise, so we all jumped on board and headed out to sea. It was a wild ride! There were about 4 foot high waves and we were in a catamaran so it was pretty unsteady. Everyone had an awesome time. Plus there was all-you-could-drink soda, beer, wine, and champagne so we couldn't complain!
That night we hung out by the fire pit and tiki bar by the pool and took in the "Island Time" feel of the resort.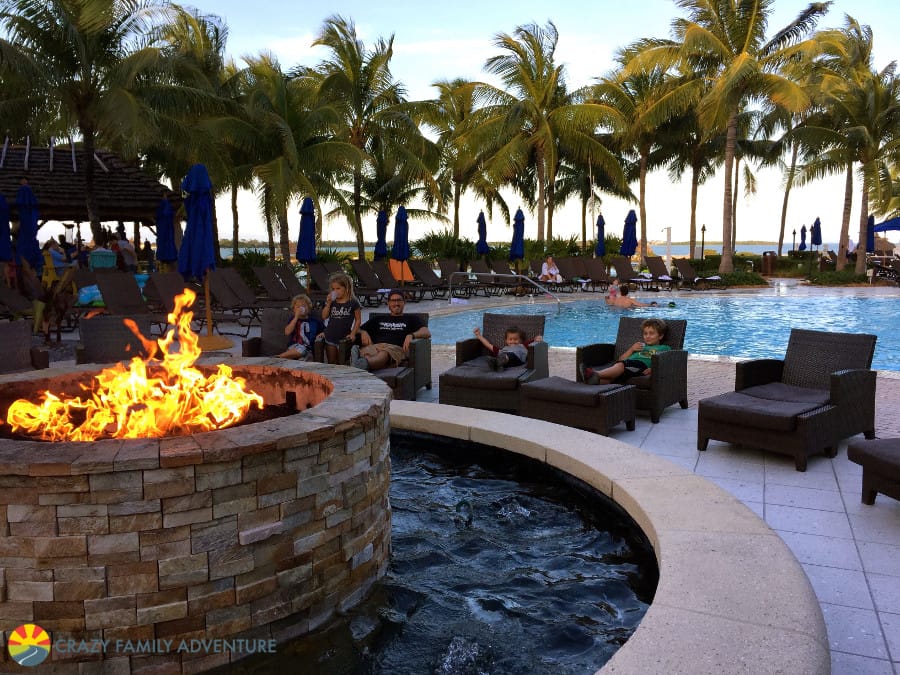 The next day we were heading back to the RV and we were all a little sad. We missed our dogs and wished they could have been there with us (my parents and sister kept an eye on them for us). But we definitely were not ready to leave the resort yet!
If you are looking for an island vacation, we highly recommend Hawks Cay! The kids have already asked when we can go back and have even asked if we can live there… I think that means they liked it! And believe me Craig and I are right there with them!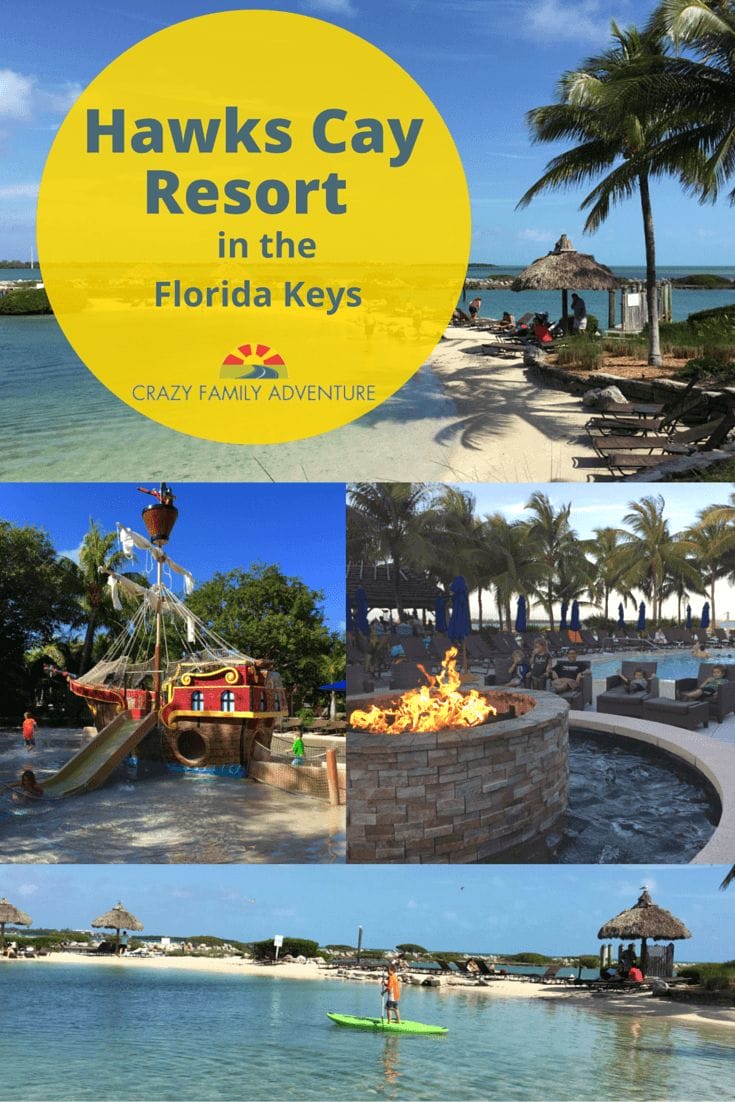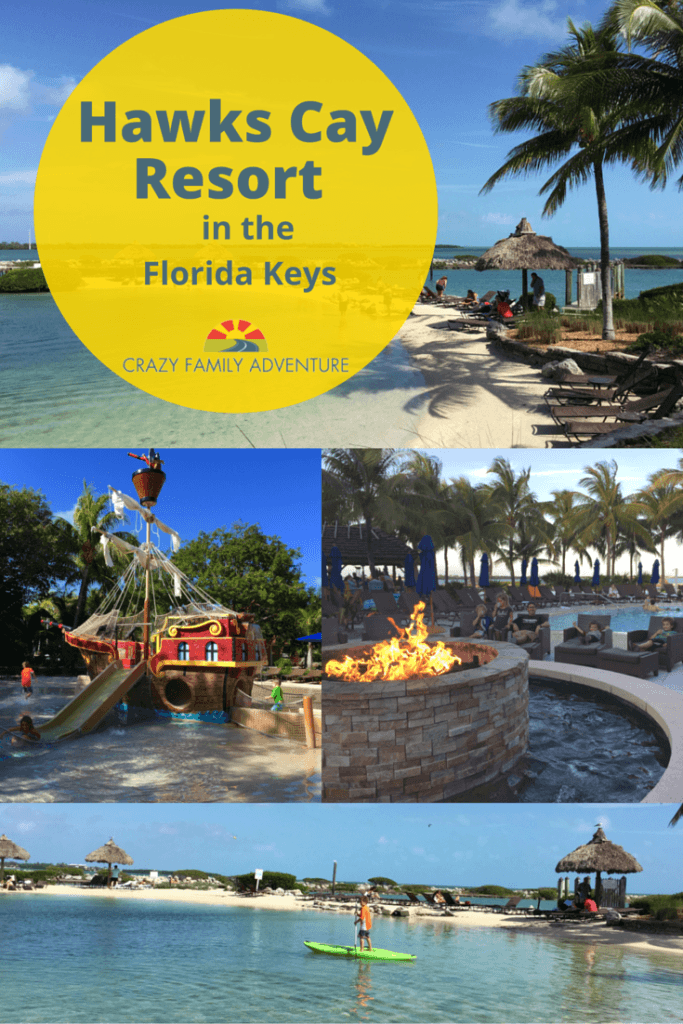 Disclosure: A BIG thank you to Hawks Cay Resort for hosting us on our visit! All opinions here are my own. #truth
DISCLOSURE: This post may contain affiliate links, meaning I get a commission if you decide to make a purchase through my links, at no cost to you. Please read my disclosure for more info.