The Turtle Hospital in Marathon, Florida is, hands down, the best place to see turtles in the Florida Keys! On their tour, they give you a history of the museum, teach you about sea turtles and their common injuries and illnesses, then, if there is a surgery going on, you are able to watch it for a little while.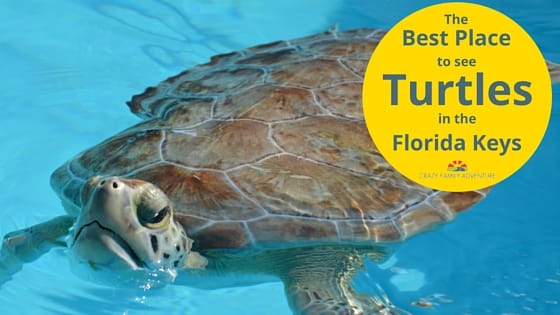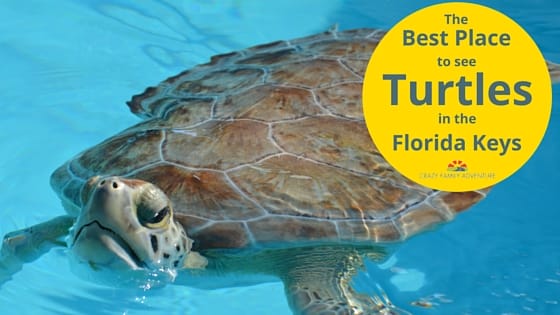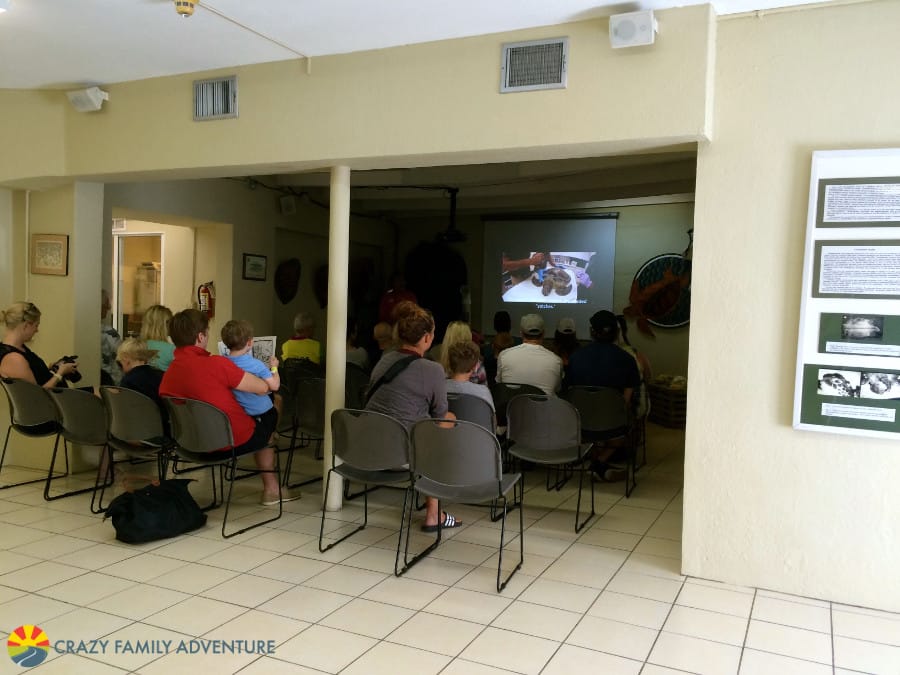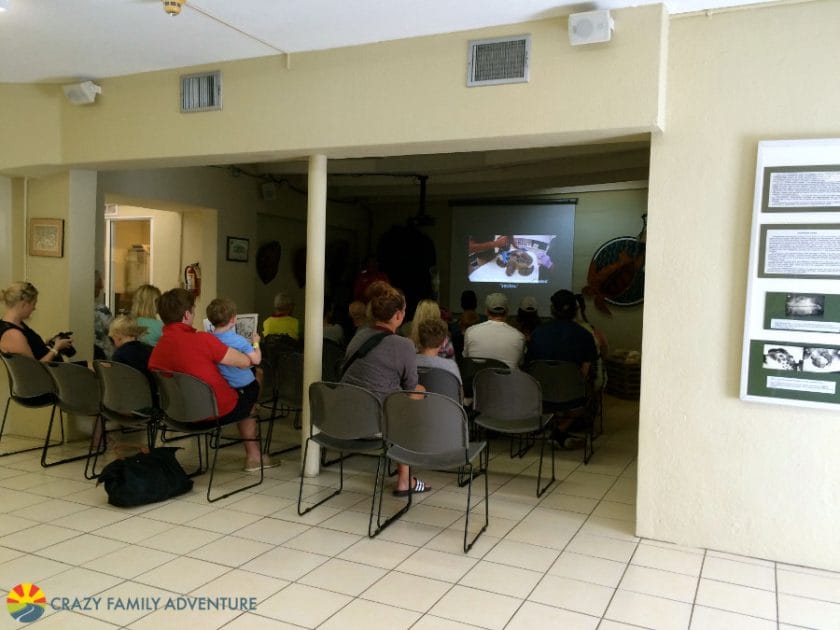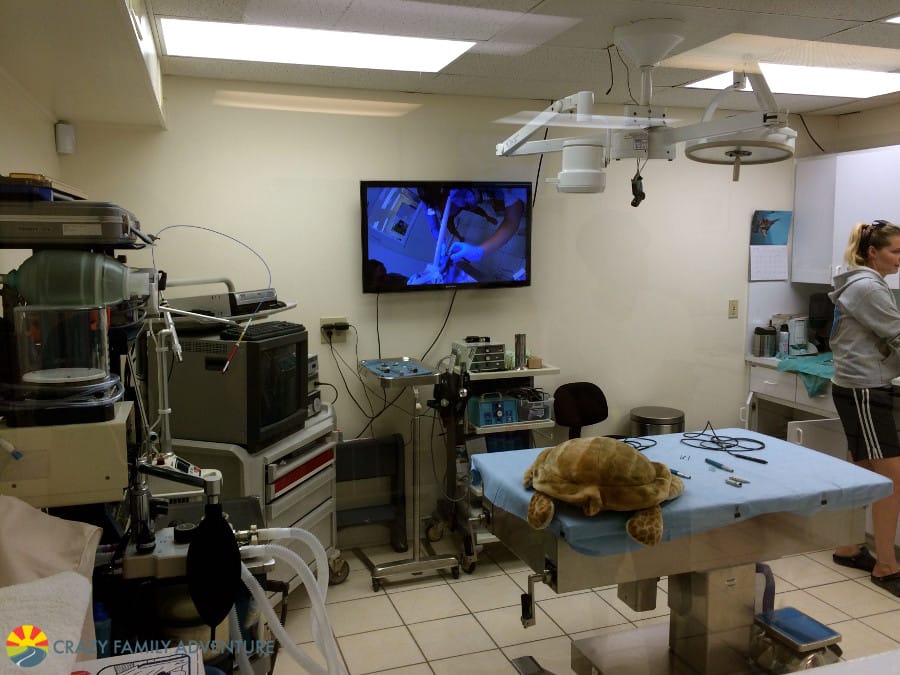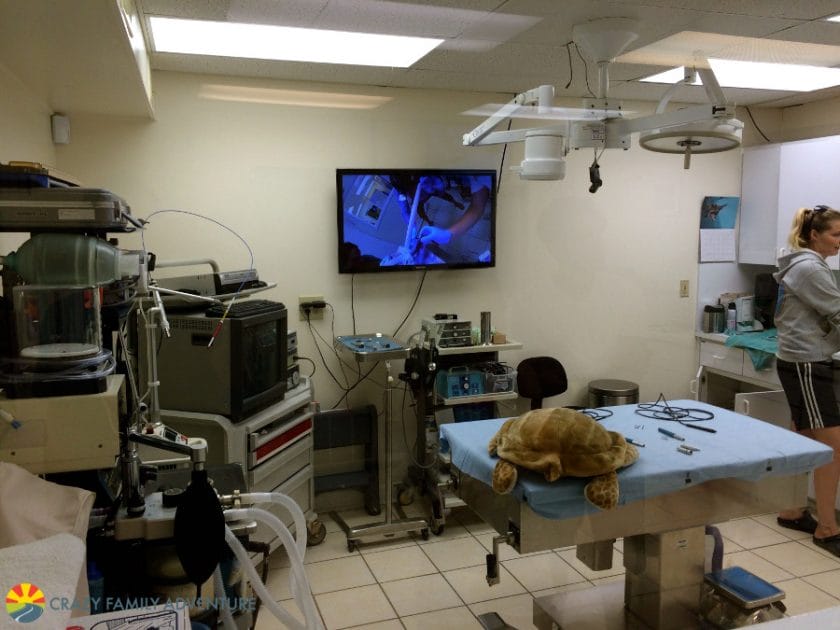 When we walked in, the lady must have realized that our kids were not going to be able to sit still to listen to her overview. Luckily they are prepared for this and have an area in the back where kids can color and do puzzles during the talk! Plus there is informative information like turtles vs tortoises and more fun facts.
We love when places are aware of how kids are. It makes you feel much more welcome.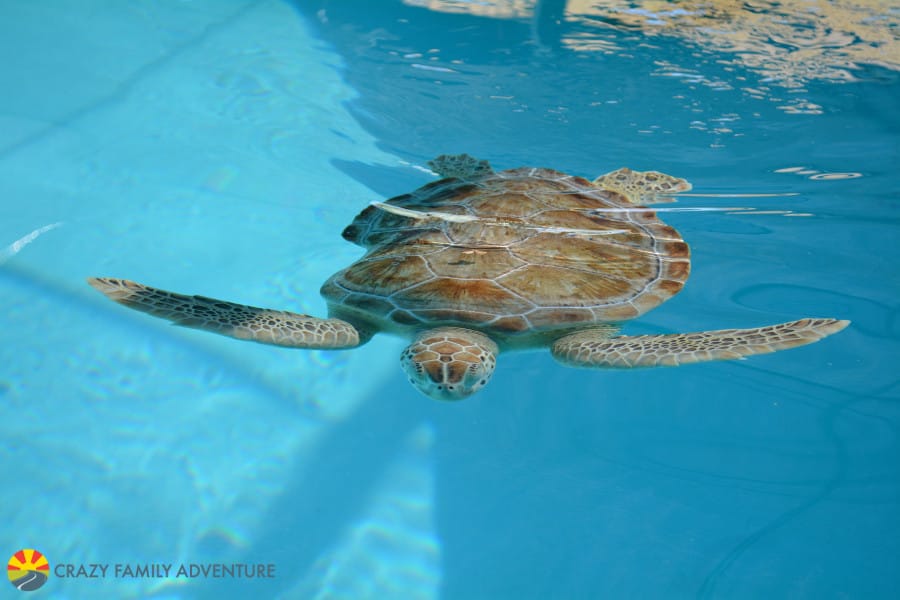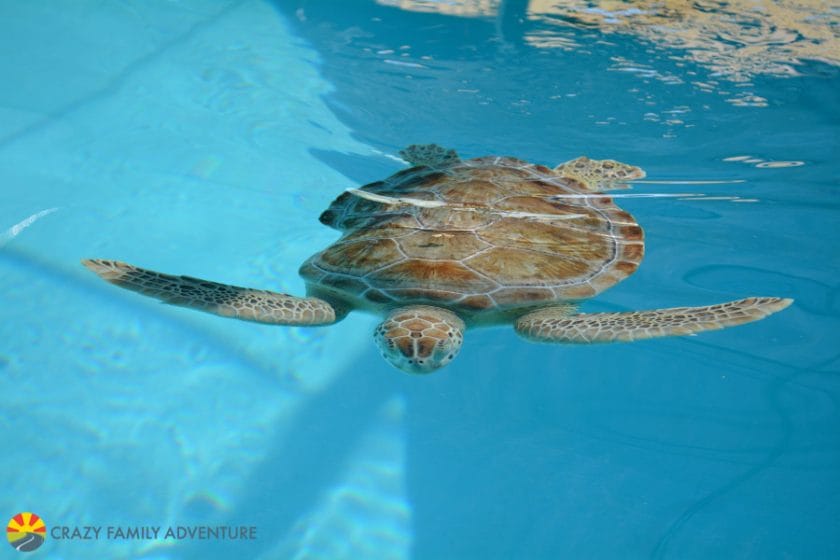 After the presentation they take you out to see the turtles in the tanks. They have a lot of turtles! When we were there they had over 70!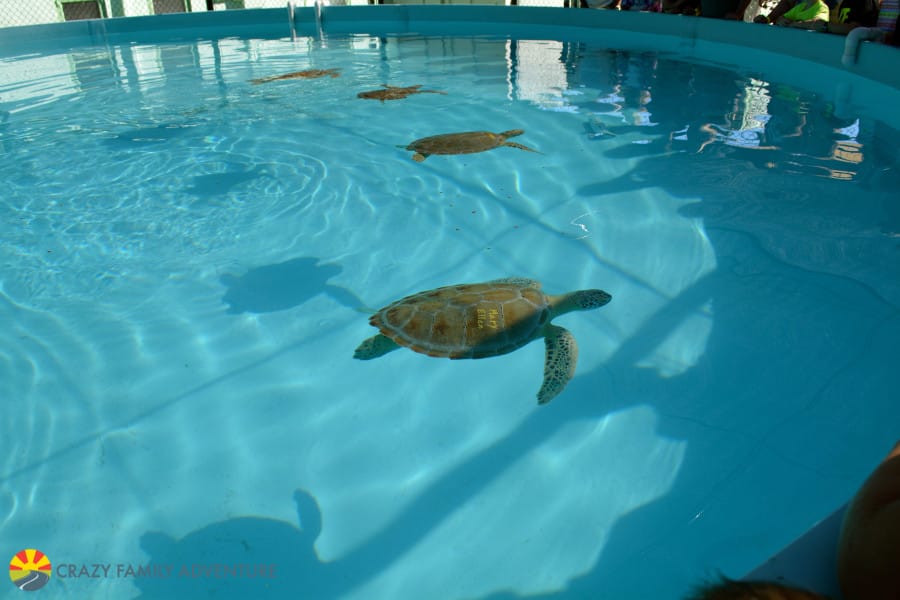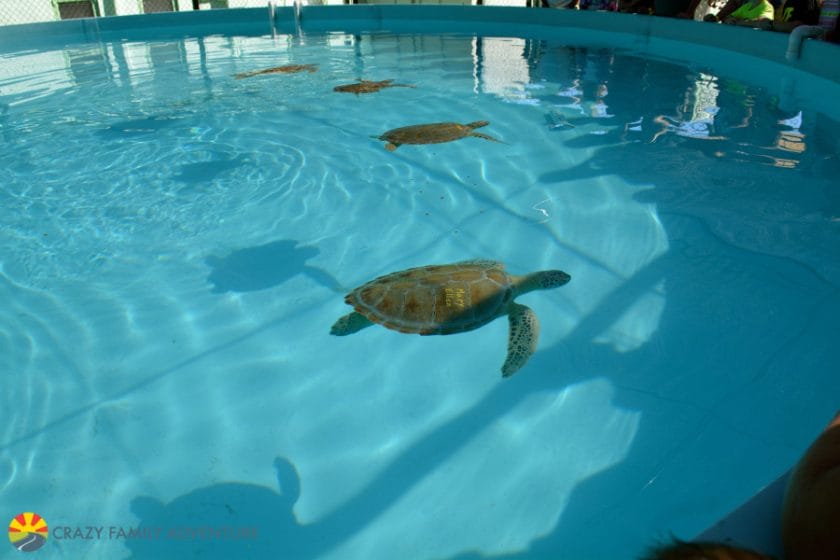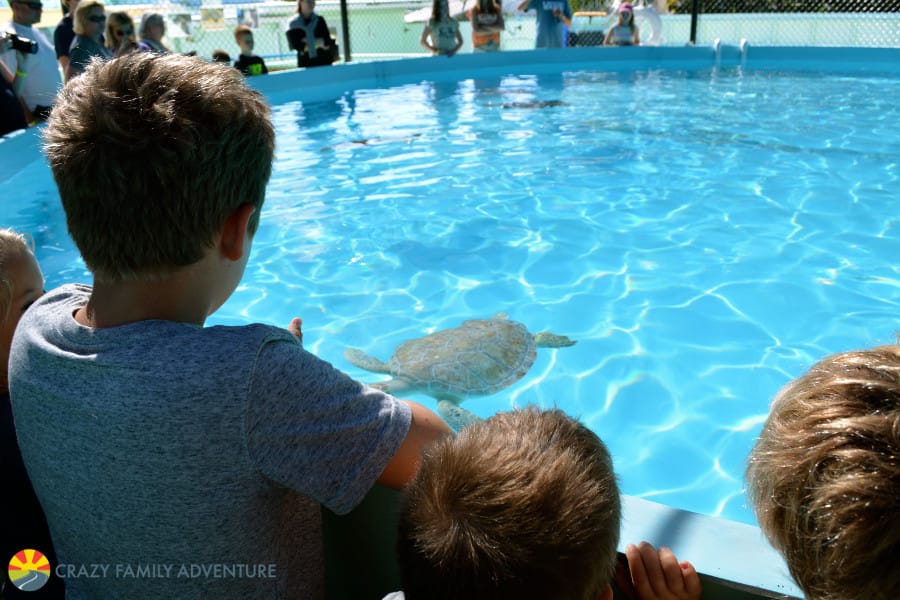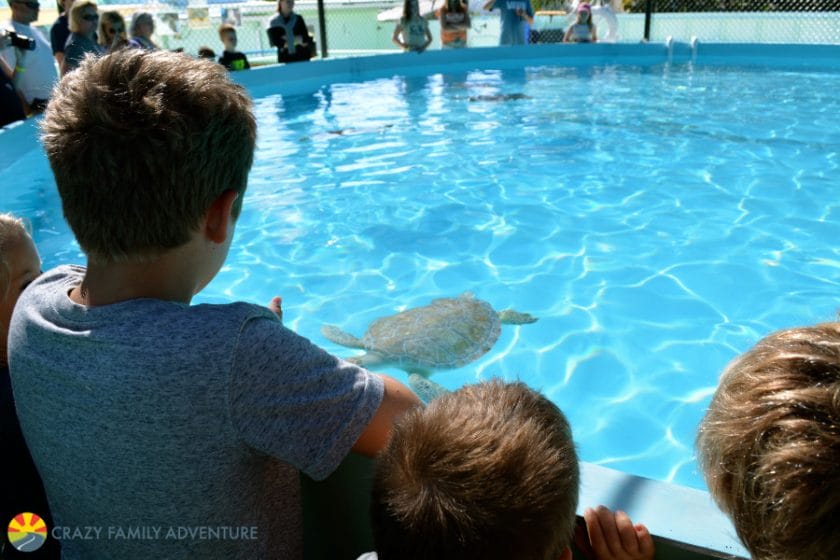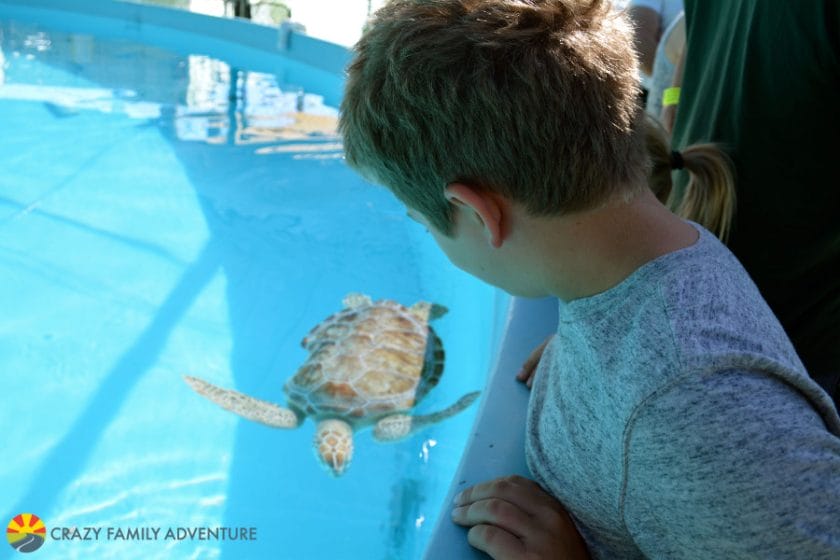 They do everything they can to care for the turtles so they can be released back into the wild. Unfortunately a handful of them will never be released because they will never recover fully from their injuries.
Your entire visit is a guided tour. There is not any free-time to walk around and explore on your own when you are by the turtles.
Feed sea turtles in the Florida Keys
The last place that you stop on the tour is what they called their Hurricane Pool. It is filled with salt water from the bay and ebbs and flows with the tide. When we were here, we were able to feed the turtles! They give you what look like little cat or dog food for you to drop in to them.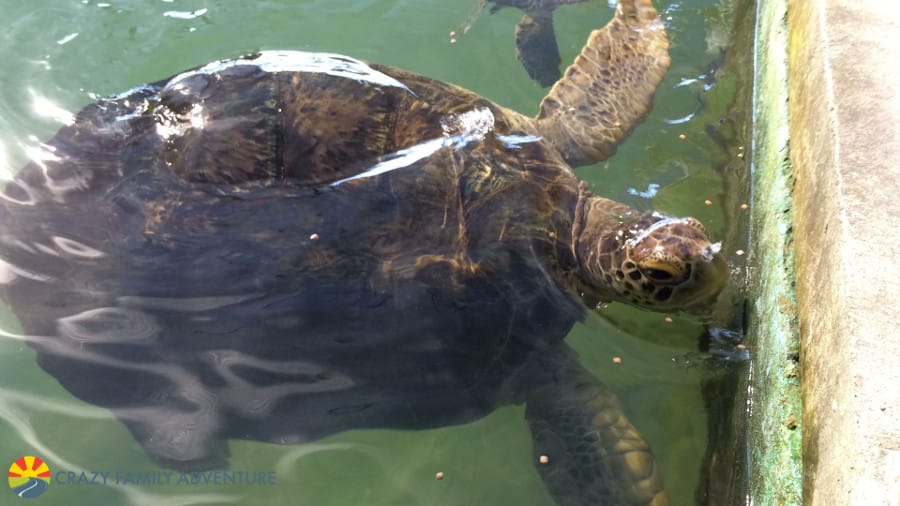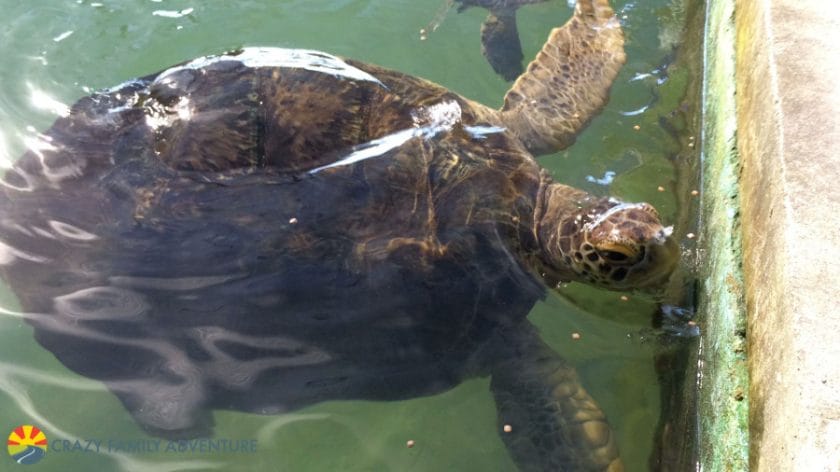 Hold on to your little one's here! There is a walkway around the pool which gives you a great view of the turtles, but only has a rope fence which makes falling in a definite possibility. We know since Cannon misstepped off the ledge and started to fall into the pool with the turtles! Luckily he caught himself and only dipped his foot and leg in… It was one of those record-skipping moments when the tour came to a halt to see what happened. We're used to it.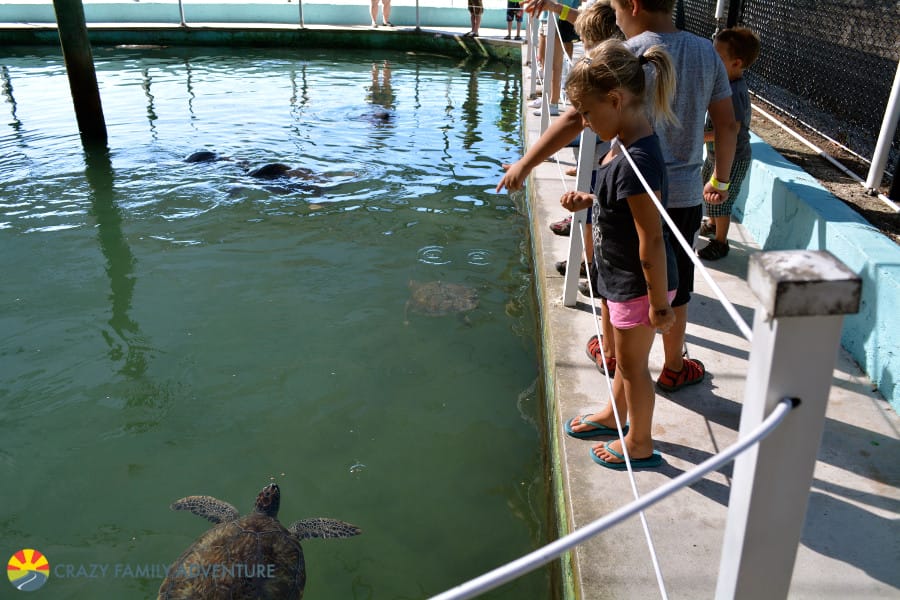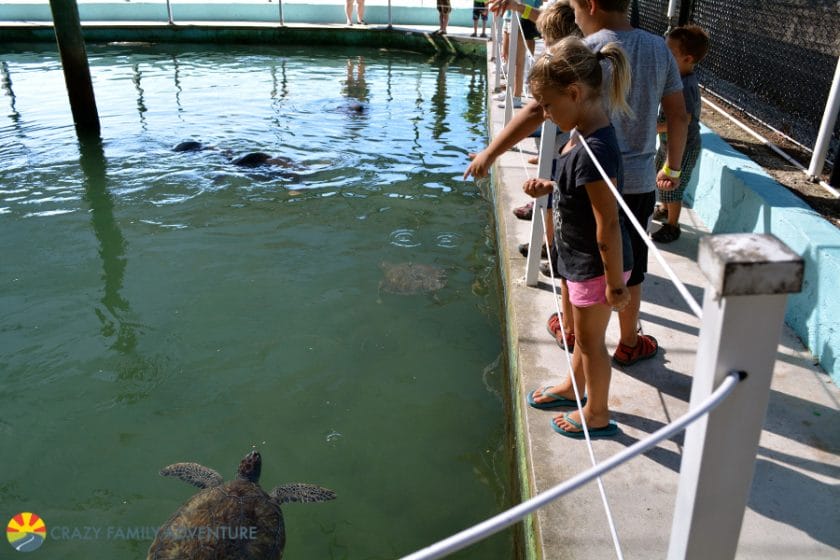 Knox (our 3 year old) enjoyed the turtles at first, but then got more interested in trying to catch one of the many iguanas they had on site!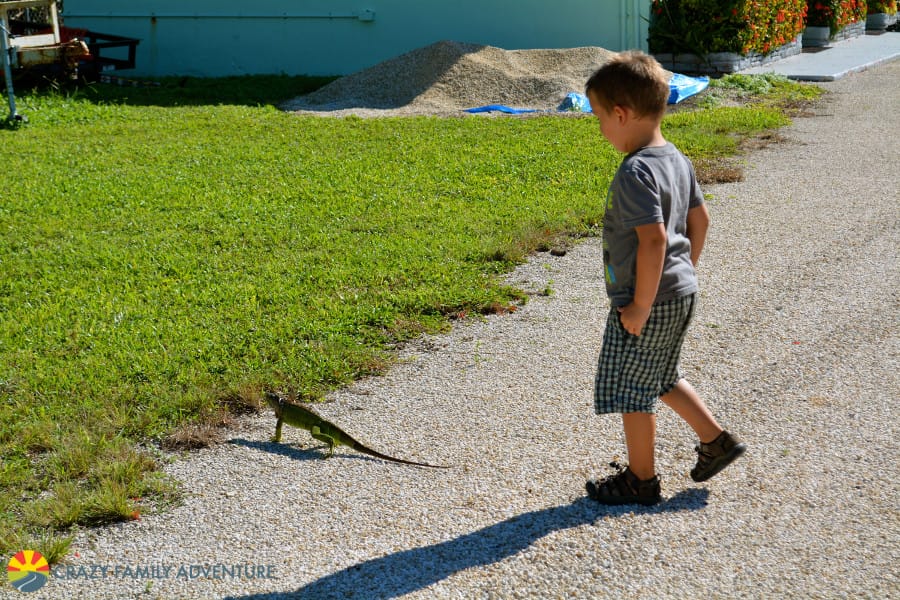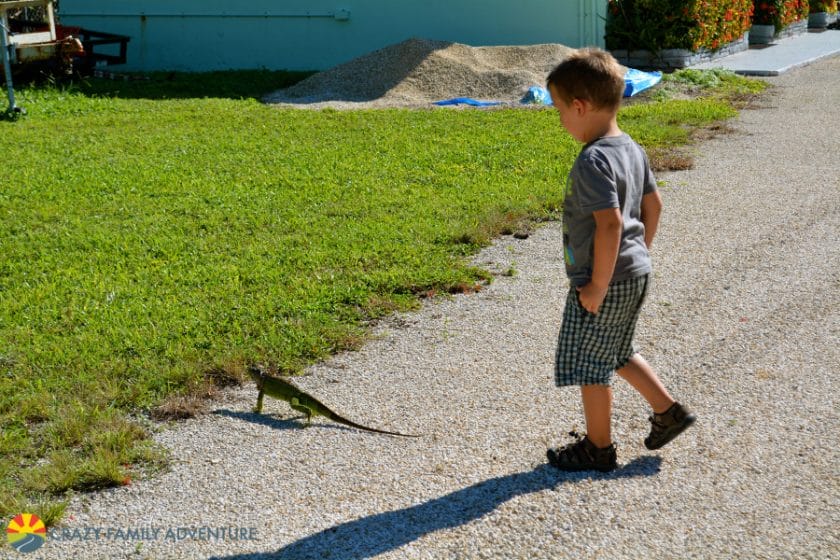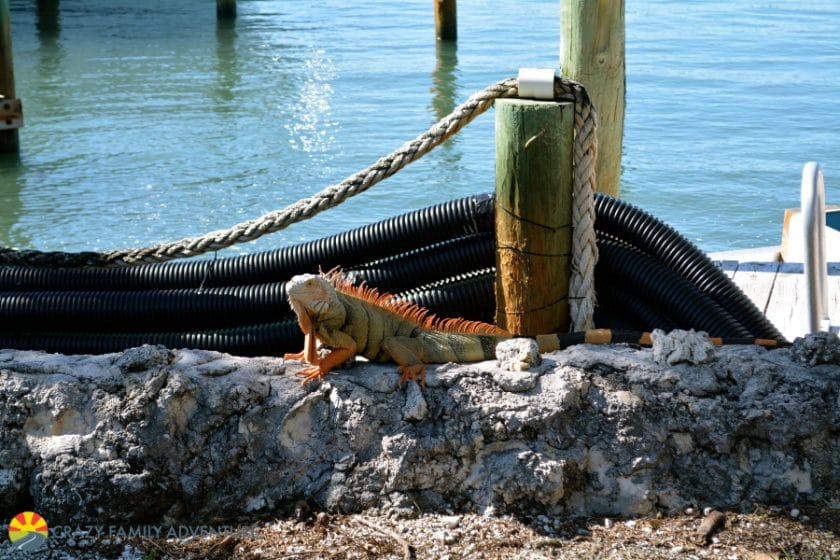 We would highly recommend the Turtle Hospital tour for kids that are school age or who are used to having structure since there is a lot of standing quietly and listening. It is interesting and very informative and we loved being able to hear the hospital's history, it just got a little long for the kids. Our tour guide was very nice and understanding about everything!
We also think it is worth it just to see the turtles up close. It was so neat to see them swimming around and to be so close to them. Call ahead before going to find out when they are planning their next turtle surgery. You can watch as they operate!
If you are in the Keys and you are looking for an educational trip for your kids this is perfect. Or if you just love turtles be sure to visit the Turtle Hospital because it is the best place to see turtles in the Florida Keys!
Also, be sure to check out our partner booking.com to book your stay at these beaches in the Florida Keys today!
Disclosure: A huge thank you to the Key West Attractions Association and The Florida Keys & Key West for hosting us on our Key West with kids visit! All opinions here are my own. #truth
DISCLOSURE: This post may contain affiliate links, meaning I get a commission if you decide to make a purchase through my links, at no cost to you. Please read my disclosure for more info.