Wisconsin is a wonderful place to visit any time of year for a family trip or for a romantic getaway. And it really shines in winter. Yes, there are so many amazing things to do in Wisconsin in winter!
Cities To Explore
There are so many great cities to explore in Wisconsin! A couple of our favorites and top recommendations are Kenosha, Wisconsin and Milwaukee, Wisconsin. Both of these cities offer great food, museums and outdoor things to do in winter!
When visiting a city in winter in Wisconsin come prepared. Get bundled up so you can spend time walking around outside exploring. But wear layers so when you go into a restaurant or museum you can sit comfortably.
Be ready to eat a lot and drink a lot! More on these cities below.
Go Sledding
Sledding is definitely one of our favorite ways to experience Wisconsin during the winter. Fortunately, there are tons of places to do this, meaning finding somewhere to feel the thrill of racing downhill on a sled shouldn't be a problem at all.
One great place to go sledding is the Grand Geneva Resort. We love that this resort provides comfortable accommodations, meaning you can make your sledding adventure last a few days. While you're there, be sure to check out the many other activities the resort has to offer.
If Grand Geneva Resort doesn't seem like your thing, don't worry. There are plenty of other fantastic options for sledding in Wisconsin.
Experience Skiing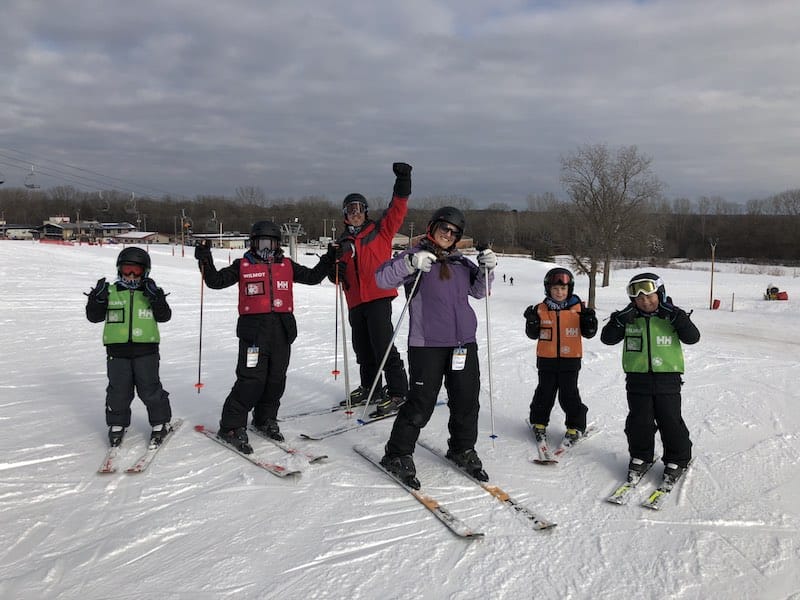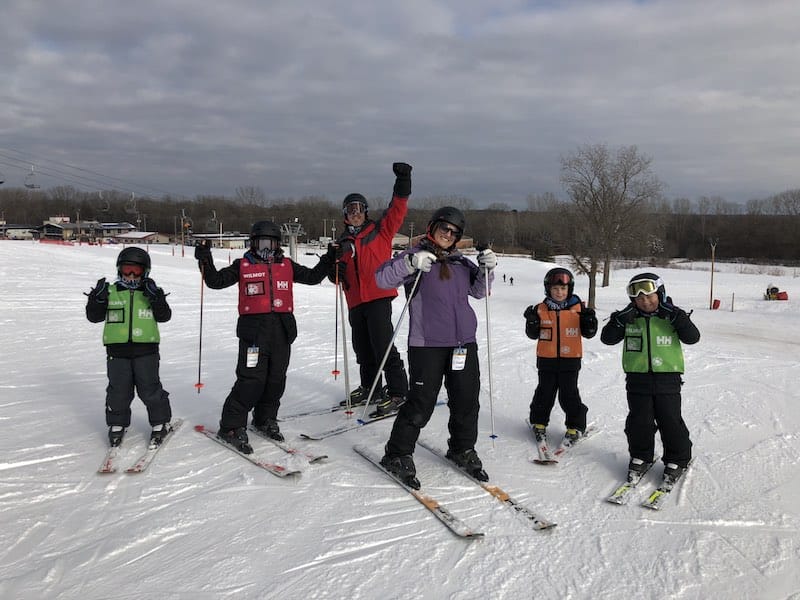 Want to do something a little more challenging than sledding? Downhill skiing might be just the thing. Wilmot Mountain Ski Resort is an awesome place for skiing and snowboarding. It offers plenty of amazing ski hills and is the perfect place to downhill ski with the family.
Of course, there are plenty of other places that provide downhill skiing opportunities as well. These include such favorites as Granite Peak in Wausau, Devil's Head in Merrimac, Whitecap Mountain in Upson, and Tyrol Basin in Mount Horeb.
Those who prefer cross-country skiing or snowshoeing are also in for a treat, as Wisconsin has plenty of cross-country ski trails and snowshoeing trails to choose from. One fantastic place to experience this type of skiing is Newport State Park up in Door County, WI. Skiing, snowshoeing and cross-country skiing are great outdoor activities!
Enjoy Tubing
Another wonderful way to enjoy the Wisconsin snow is by snow tubing. Tubing is awesome because it often offers more speed and comfort than sledding. Additionally, most tubing hills have a lift or tow rope, making getting to the top of the hill a whole lot easier. 
That said, while sledding is often free, you will have to pay to use the majority of tubing runs. The good news? We think it's totally worth it!
Not sure where to go tubing in the Badger State? We've got you covered. These are the top 15 places to experience the thrill of snow tubing in Wisconsin.
Have a Dog Sledding Adventure
Most people assume dog sledding is just for people exploring the Arctic. Fortunately, this isn't the case at all. In fact, dog sledding is something a lot of Wisconsin locals enjoy each winter, and it is a ton of fun.
One of the best places to go on a dog sled adventure while in the state is Wolfsong Adventures in Mushing. This place offers slower-paced morning adventures, as well as afternoon dog sledding runs for those who prefer to make-believe they are in a sled dog race.
It is worth mentioning that only people aged 5 and up are allowed to go on the adventures offered by this company, so be prepared to find a sitter if you have a little one.
Bonus stop: If you like wine you don't want to miss all the awesome Wisconsin Wineries! Check out this post on the top 10 Wisconsin Wineries to learn more!
Try Ice Fishing
So far, everything we've mentioned has taken advantage of the Wisconsin snow. That said, ice can be equally wonderful. For instance, you might choose to give ice fishing a whirl.
Ice fishing is a popular activity at a number of Wisconsin lakes, including Lake Mendota and Lake Geneva. Of course, you will want to make sure you have the right gear and know-how. Additionally, you will want to know how to check if a frozen lake is safe before you ever step foot onto the ice for any reason.
Once you do know the ins and outs of ice fishing, it can be an incredibly relaxing and rewarding activity and is a good time whether it's enjoyed with friends or all on your own. 
Here is a post sharing some great ice fishing places in Wisconsin.

Do Some Ice Skating
Of course, fishing isn't the only thing you can do on the ice. Ice skating is another option, and is one many people find enjoyable. After all, who wouldn't love to glide like a dream along the top of ice?
There are many places to go skating in Wisconsin in winter. There is the option of skating on a frozen lake, but this can be a major safety hazard, so you will want to make sure you know what you're doing. A better idea is to visit one of the many established ice skating places. 
Some of our favorite ice skating spots in Wisconsin include the Edgewater Hotel in Madison, Winter Park in Minocqua, Slice of Ice in Milwaukee, Ice Road in Bayfield, Mill Pond Ice Skating Rink in Plymouth, and Titletown in Green Bay.
Tour an Ice Cave
Have you ever seen an ice cave? If not, your wintertime visit to Wisconsin is the perfect opportunity to check one out, and we definitely recommend you do so.
The Apostle Island Mainland Ice Caves are absolutely magical and unlike anything else you'll ever see. In fact, some of the ice formations seem almost otherworldly. Be sure to take a camera so you can record the beauty of this amazing winter wonderland. 
There are seasons when the Ice Caves are not open. So be sure to check out their site to confirm if they are open.
Ride a Snow Train
Have you ever ridden a snow train? To be honest, we had never even heard of such a thing before, and to be fair, "snow train" might be an unofficial term. That said, these snowy wintertime rides are absolutely magical.
East Troy Electric Railroad offers a Christmas Express Train ride that is complete with cookies and hot cocoa.
Finally, there is the Wisconsin Great Northern Railroad, which offers rides through the winter countryside, dinner trains that serve up five-course meals, and even bed-and-breakfast train rides!
Find a Christmas Tree
Christmas isn't complete without a tree. While nearly any Christmas tree is bound to be magical, one you choose and cut yourself is especially so. Fortunately, Wisconsin has plenty of amazing Christmas tree farms to choose from.
Whether you prefer a small, intimate farm or a bigger farm with a larger selection of trees, you're sure to find what you're looking for in the Badger State. Many of these farms even offer special Christmas activities such as Santa meet-and-greets and wagon rides, and many have sweet treats available for purchase.
No matter which one you choose, you're bound to have a wonderful time!
Attend Winter Festivals
Another thing that Wisconsin has a lot of? Winter festivals. Honestly, considering the fabulous winters this state gets, this should come as no surprise. 
One of our favorite winter festivals in the state is Winterfest Lake Geneva. This event plays hosts to the US National Snow Sculpting Championship each year, something the whole family is sure to enjoy checking out. Additionally, festival attendees can enjoy s'mores, beachside bonfires, a cocoa crawl, hovercraft rides, and much more. 
Other great winter festivals in Wisconsin include Janboree in Waukesha, Winter Fest in Wausau, Winter Festival in Fish Creek, Northwoods Blizzard Blast in Conover, and WinterFEST in Bayfield.
These events present great opportunities to see cool art, listen to live music, warm up by a fire, and try yummy treats.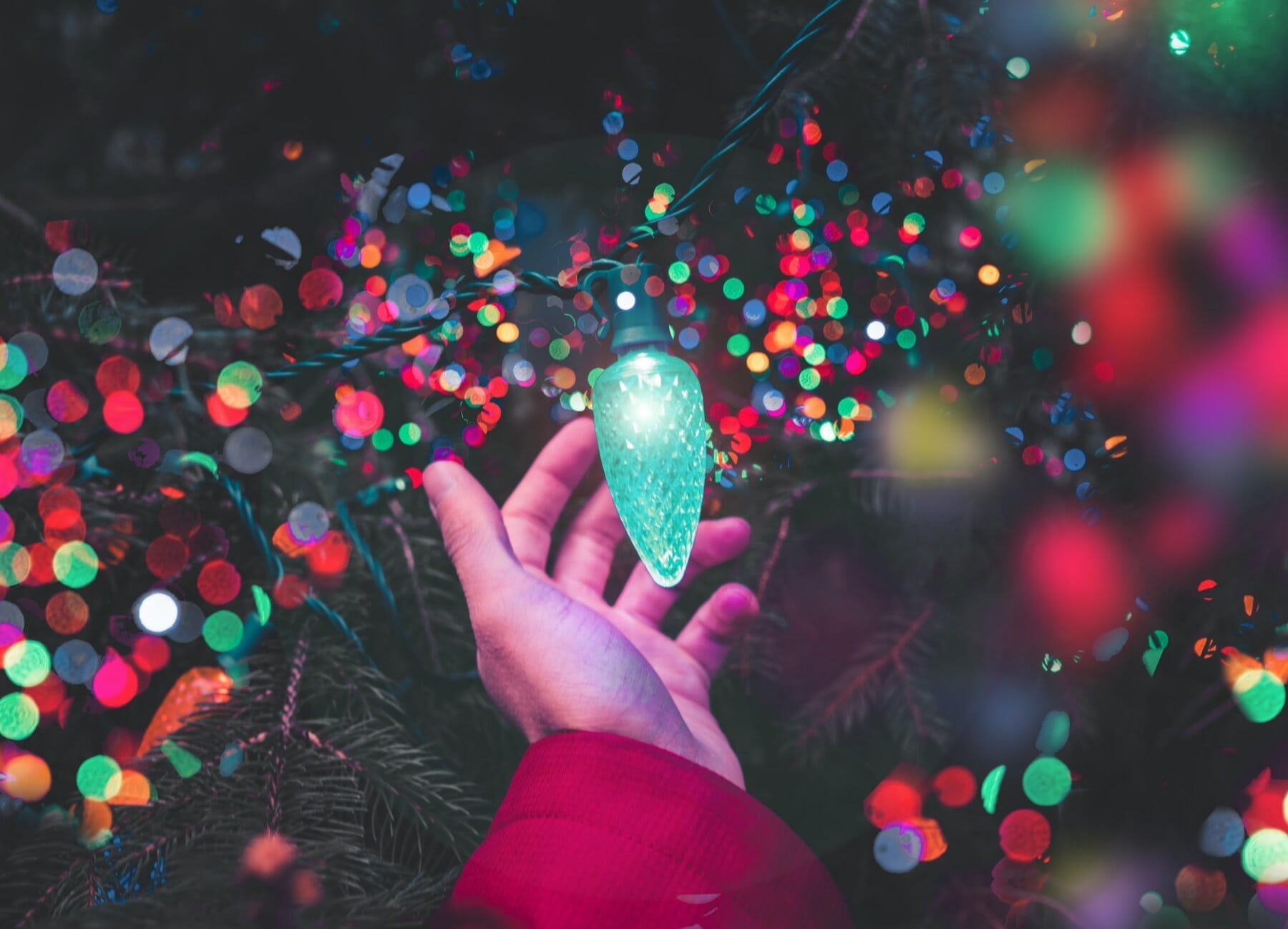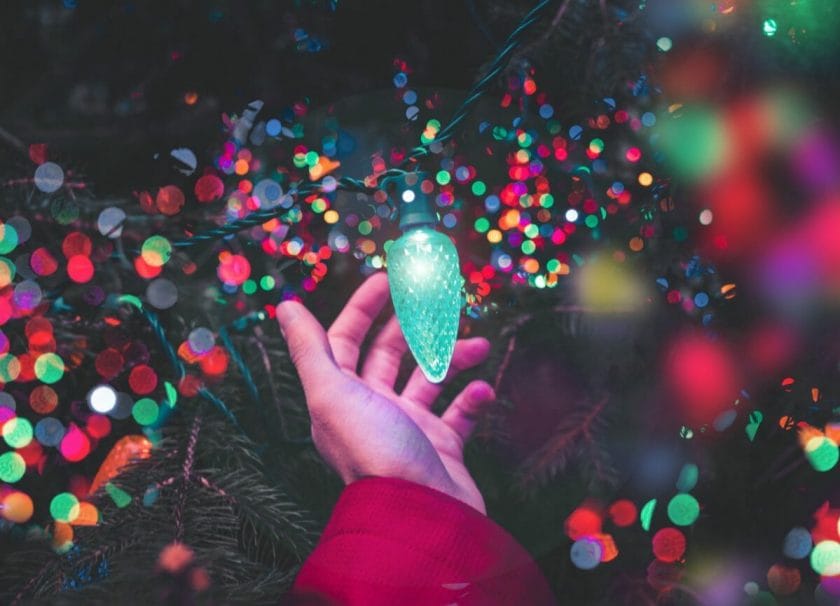 See Holiday Lights
Seeing Christmas lights is a fantastic experience no matter where you happen to be during the holiday season. That said, it's best when done in a cold environment with a cup of hot cocoa, meaning Wisconsin is one of the very best places to view a holiday lights show. Fortunately, the state has plenty of amazing displays to choose from.
Some of the best holiday lights displays in Wisconsin include Making Spirits Bright in Sheboygan and Celebration of Lights in Oshkosh. We have a lot more favorites that are well worth looking into: Wisconsin holiday lights article. 
Brave Winter Zipline Tours
Very few people consider zipline tours a winter activity. We hear you. After all, who on earth would want to go zooming through the freezing cold winter air? Well, people do it, and those who do choose to brave the cold and try a wintertime zipline tour are rarely disappointed.
Why? Because the views are absolutely spectacular!
Ziplining in the winter gives you the opportunity to observe from above the serenity that the winter season brings. Marvel at the glassy frozen lakes and white-topped trees as you whiz through the crisp air. When you finish, reward yourself with a cup of hot cocoa.
Some companies that offer winter zipline adventures in Wisconsin include Vertical Illusions and Bigfoot Zipline Tours of Wisconsin Dells.
Explore Milwaukee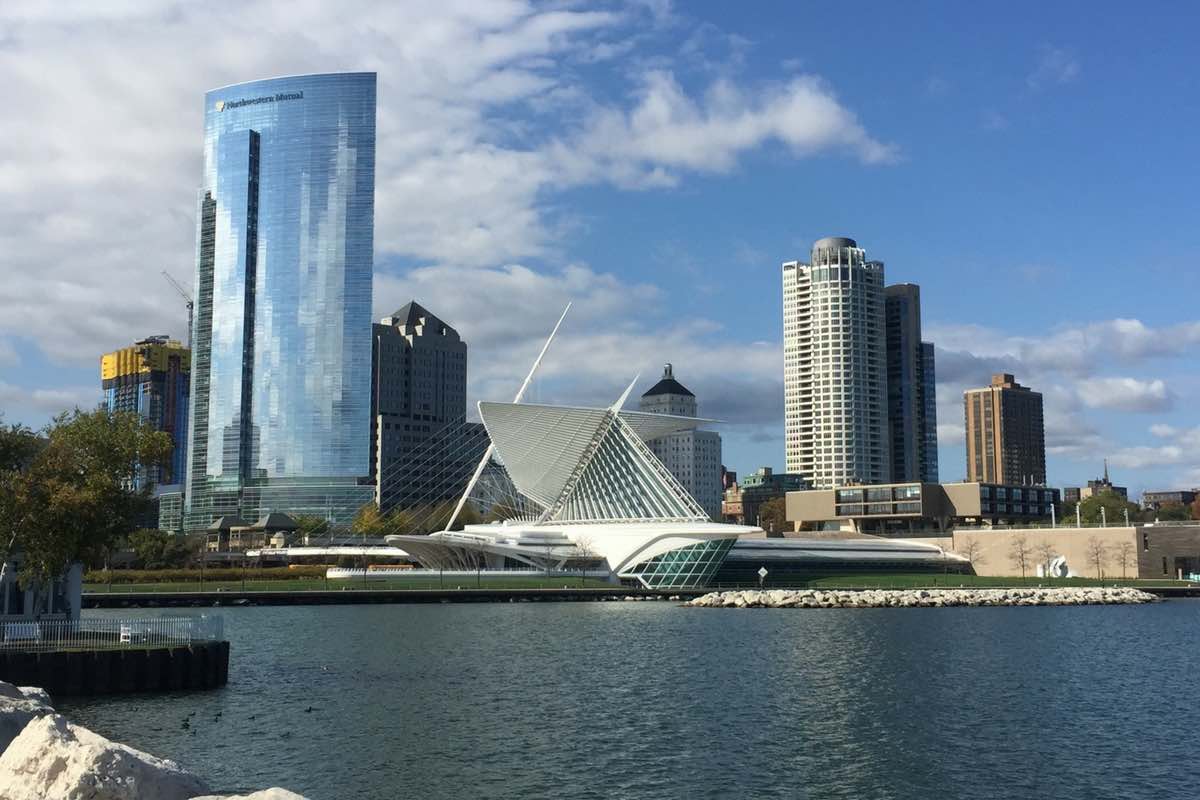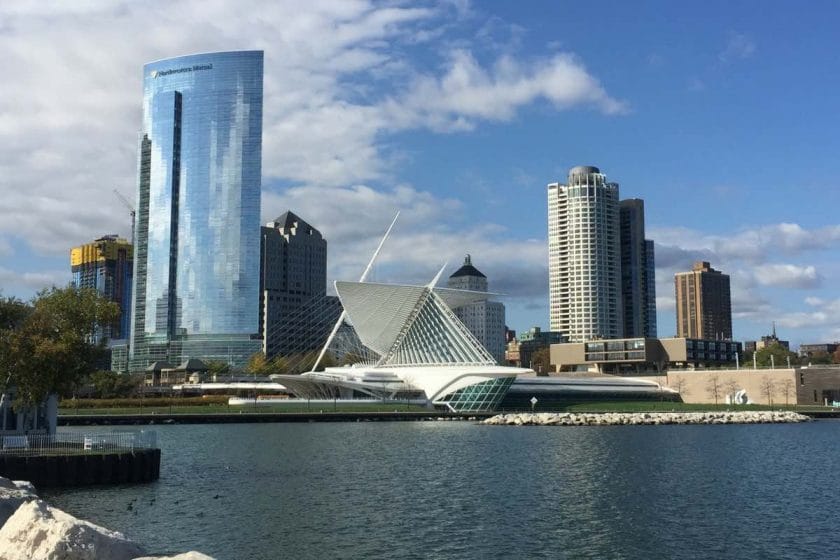 Looking to experience the hustle and bustle of city life during the colder months? A visit to Milwaukee will give you the perfect opportunity to do just that.
Do some Christmas shopping with the many local businesses in this city, head to the downtown ice skating rink, or go inside one of the city's many museums to warm up, have fun, and learn something new. Brewery tours are another great option, and the promise of a delicious beer at the end of the tour makes getting out into the cold even more worthwhile.
No matter which activities you choose to fill your time in Milwaukee, you will definitely want someplace warm and comfortable to go after each long day of exploring. That is where these fantastic Milwaukee Airbnbs come into play.
Visit Kenosha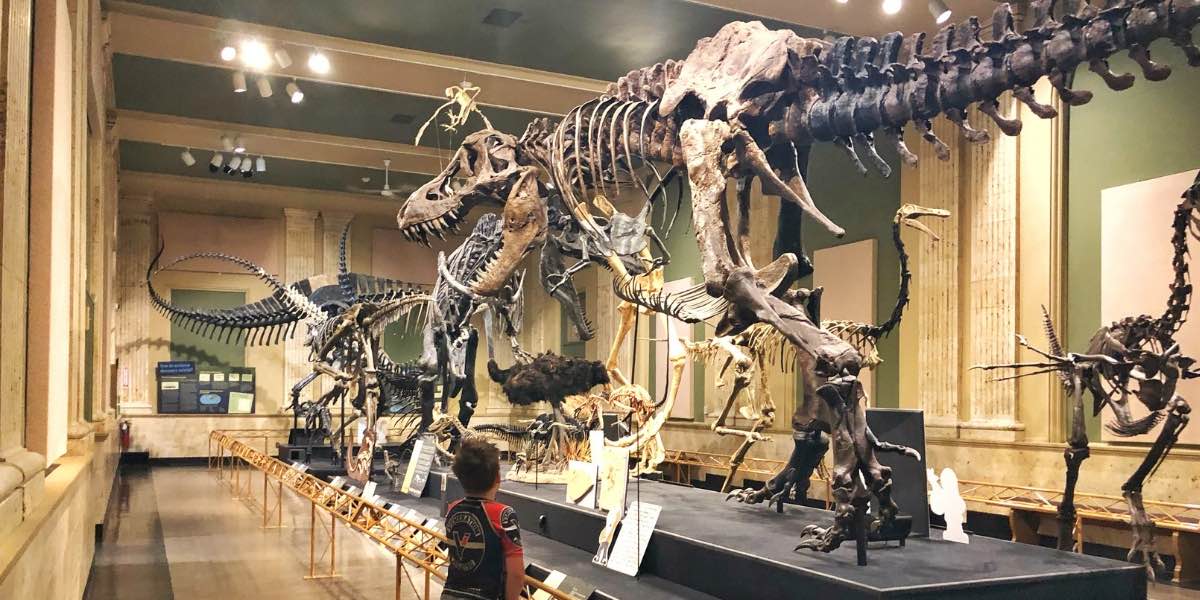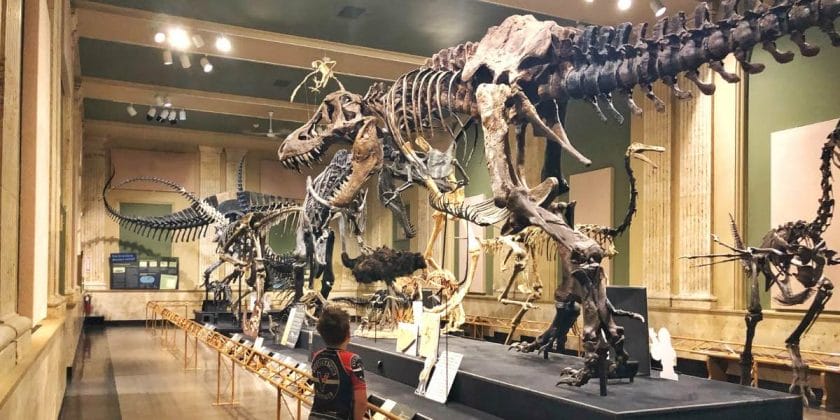 Looking to escape to someplace that has a lot to offer but isn't quite as busy as Milwaukee? If so, Kenosha might be right up your alley.
This adorable little city is located between Milwaukee and Chicago, making it an easy-to-reach destination for a lot of people. A number of great museums call Kenosha home. Additionally, the city offers activities galore, including ice skating, trolley rides, and even glass-blowing demonstrations. There are so many fun things to do in Kenosha!
Of course, food is a must on any adventure to a new city, and Kenosha does not disappoint. The thin crust pizza here is some of the best in the country, but there are a number of other fantastic restaurants in Kenosha.
Check Out Wisconsin Dells
Finally, we must mention the town of Wisconsin Dells. This is the hottest vacation spot in the state, and once you get there, you'll understand why. Attractions are around every corner, and a huge number of these are incredible water parks. In fact, this place has even been dubbed the Waterpark Capital of the world! It is a great way to beat cabin fever in winter and can even be a great day trip!
Wondering why anyone would visit a place known for water parks in the middle of winter? Well, a huge number of these parks are indoors, meaning they are fun year-round.
On top of that, the city has tons of other fun activities to offer. These include the aforementioned zipline tours, sledding and snow tubing, and of course, tours of the famous House on the Rock, which is totally worth seeing no matter what time of year you visit.
As you can see, there are a huge number of spectacular things to do in Wisconsin in winter and believe it or not, this list is just the tip of the iceberg. That said, these are, in our opinion, the very best of the amazing ways to fill your winter with fun while in the state, meaning picking and choosing options from this list is a sure-fire way to ensure you have an absolutely amazing season.
Ready? Start planning your winter today!
Places to Stay
Wisconsin Dells
Kenosha
SpringHill Suites by Marriott Kenosha
Spectacular Waterfront Kenosha Vacation Rental
More things to do in and around Wisconsin:
15 Best Pumpkin Patches In Wisconsin To Visit In 2022
39 Reasons You Will Fall In Love With Green Meadows Farm
25 Fun And Exciting Things To Do In Chicago With Kids
4 Best Indoor Water Parks in Wisconsin
Top 15 Best Places for Apple Picking in Wisconsin
16 Terrific Things to Do In The Wisconsin Dells With Kids
27 Wonderful Things To Do In Kenosha, Wisconsin
Pin this post: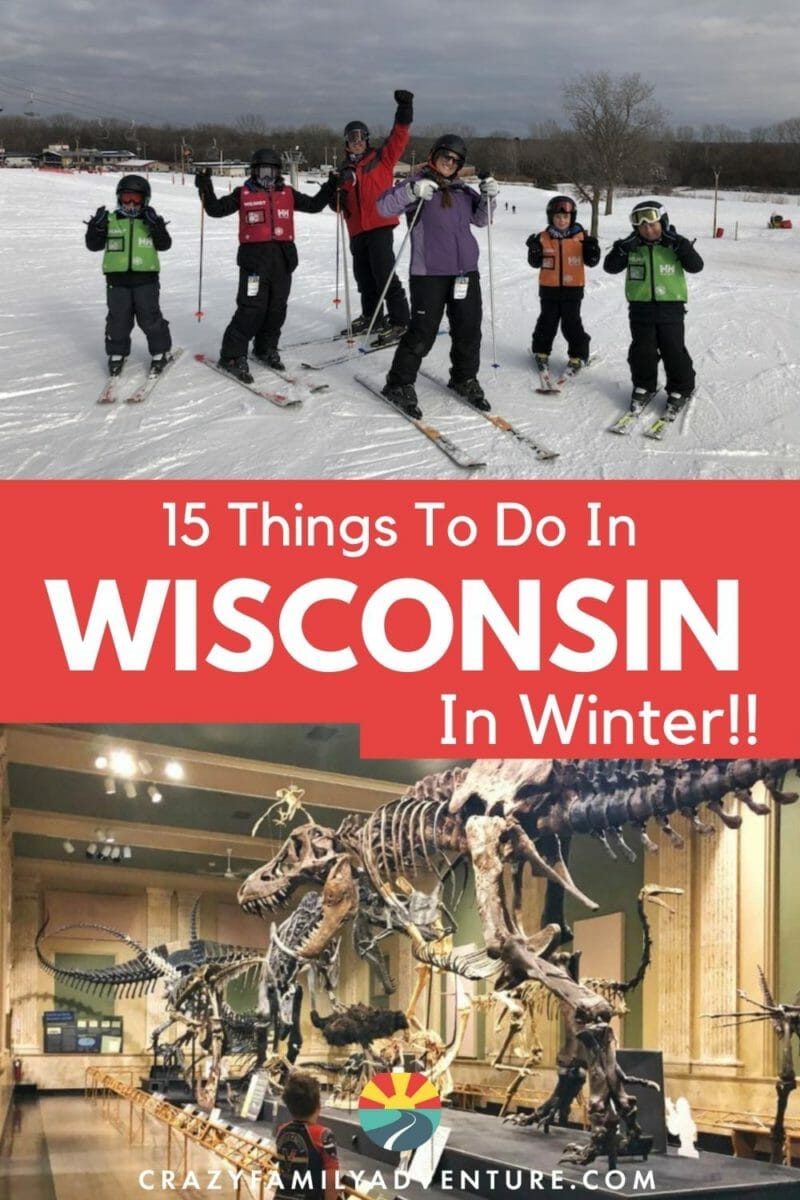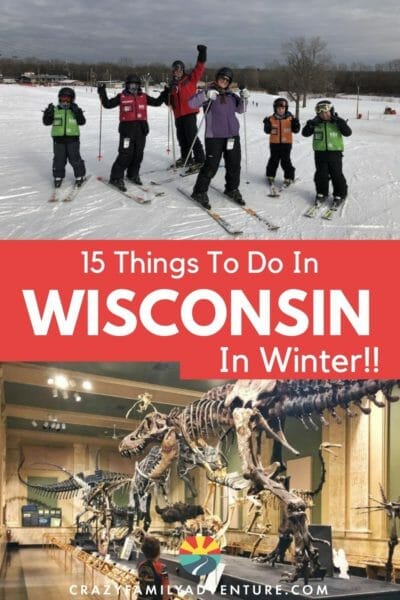 Latest posts by Chelsea Gonzales
(see all)
DISCLOSURE: This post may contain affiliate links, meaning I get a commission if you decide to make a purchase through my links, at no cost to you. Please read my disclosure for more info.