We have made it our mission to find the best romantic getaways in Wisconsin! That means Craig and I heading out sans kids for a couple nights to a variety of places around the state to see what we can find. So far we have not been disappointed. Keep reading to see where we went and where we recommend you go for your next romantic getaway in Wisconsin!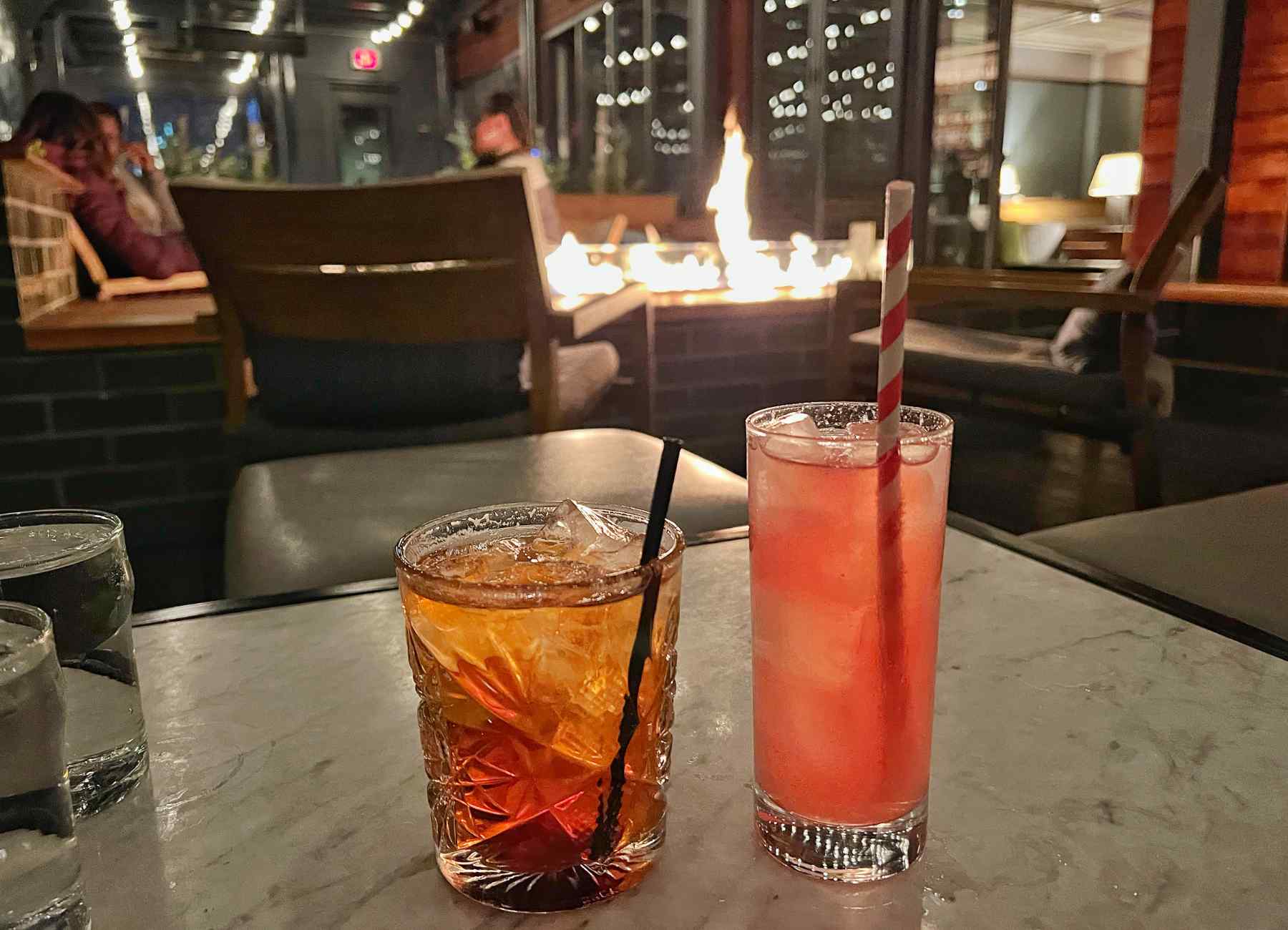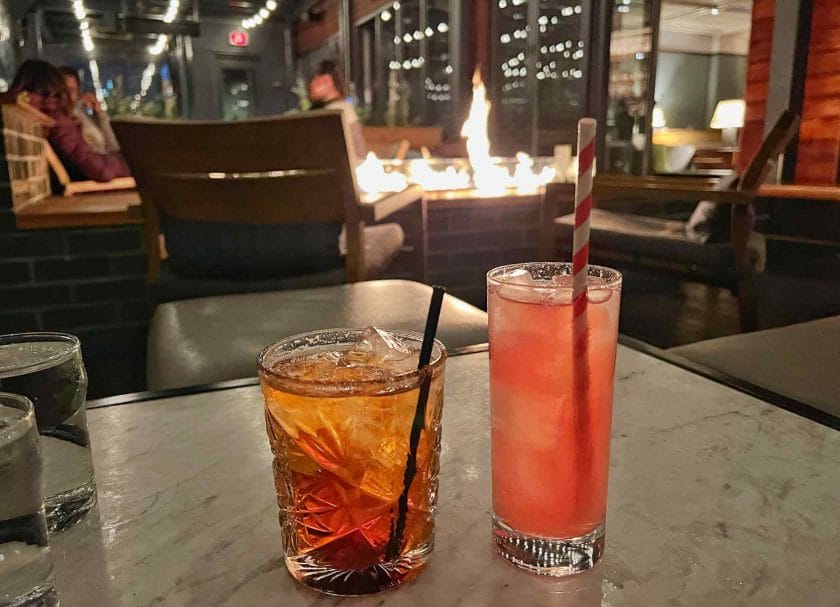 Criteria For A Romantic Getaway In Wisconsin
We don't get away often so when we do we want to be sure we are making the most out of it. That means finding the following:
Nice Place To Stay – We don't need a top of the line 5 star resort but love a place that is comfortable and preferably has a bar on site that we can get a drink at before heading up to bed.
Good Food – Going out to eat is a big part of what we do on a romantic getaway so it is important that there are a lot of good food options.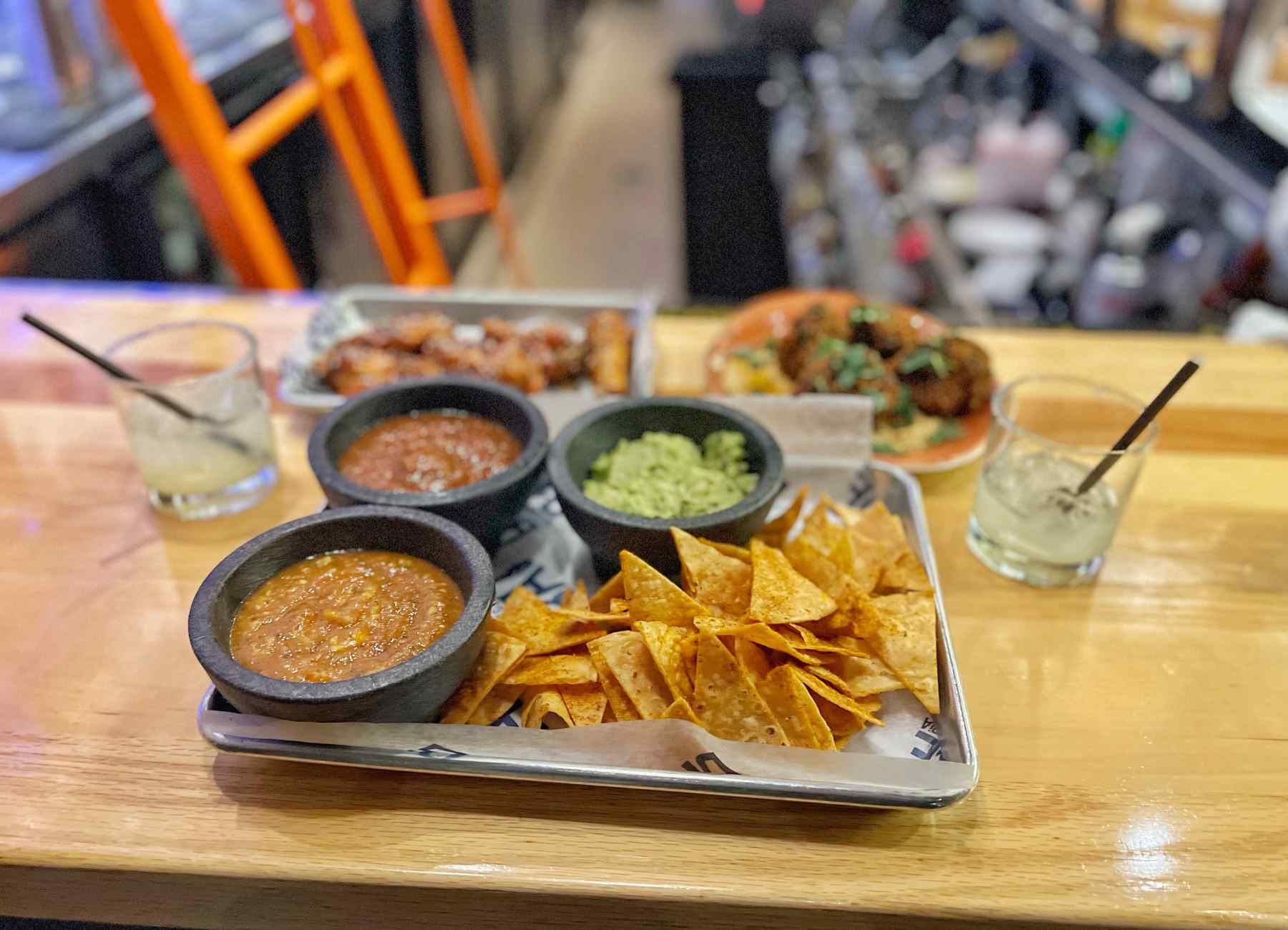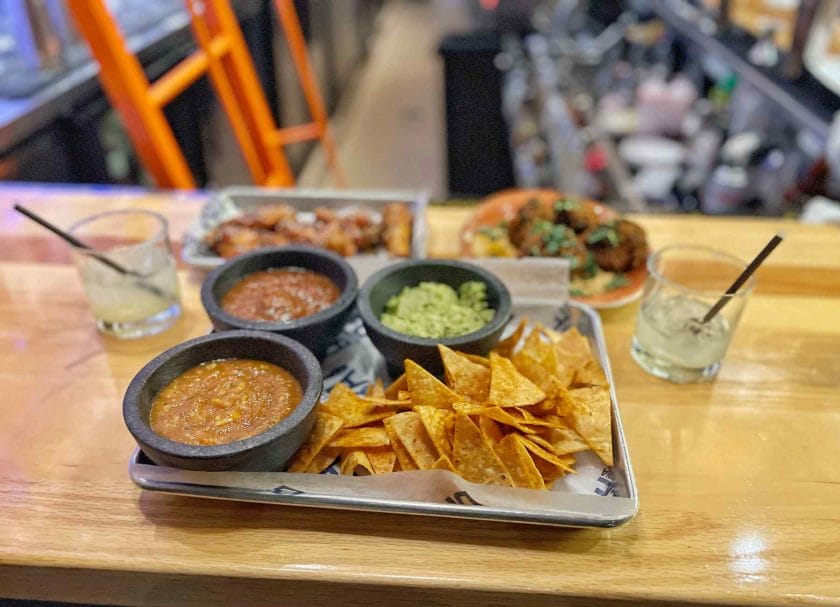 Walkable – When we go out we both like to have a few drinks so finding a city that is walkable so we can park our car at the hotel and head out on foot is ideal.
Something To Do – We are all for hanging out and talking but there comes a point when you really just want to find something to do! That can be a comedy club, a golf simulator, or a fun show to go and watch.
Things To Do On A Romantic Getaway in Wisconsin
Summer
Water Activities: In the summer you can find nice beaches on Lake Michigan or find a lake where you can stay to go kayaking, paddleboarding or swimming.
Hiking: There are a ton of great state parks in Wisconsin where you can find hiking trails. The further north you go in the state the more hilly it becomes. In the southern part of the state you will be looking at more flat hiking trail options.
Small Town: There are so many charming small towns in Wisconsin that you can pick 1, 2 or more and plan to stroll around the small town with a cup of coffee to do some shopping and exploring.
Camping: Take your significant other and head out on a camping adventure! You can stay in one of the many Camping Resorts or find a more secluded Wisconsin Campground to stay at.
Cheese Tour: Take a cheese tour road trip through the state finding all of the best cheeses! I promise there are a lot of them.
Beer Tour: Head out on a beer tour to sample a variety of the Wisconsin Breweries. There are some long standing staples as well as a bunch of craft beer options.
Wine Tasting Tour: Wisconsin has some delicious wineries and some even offer free sampling! Wollersheim Winery is one of our favorites.
Winter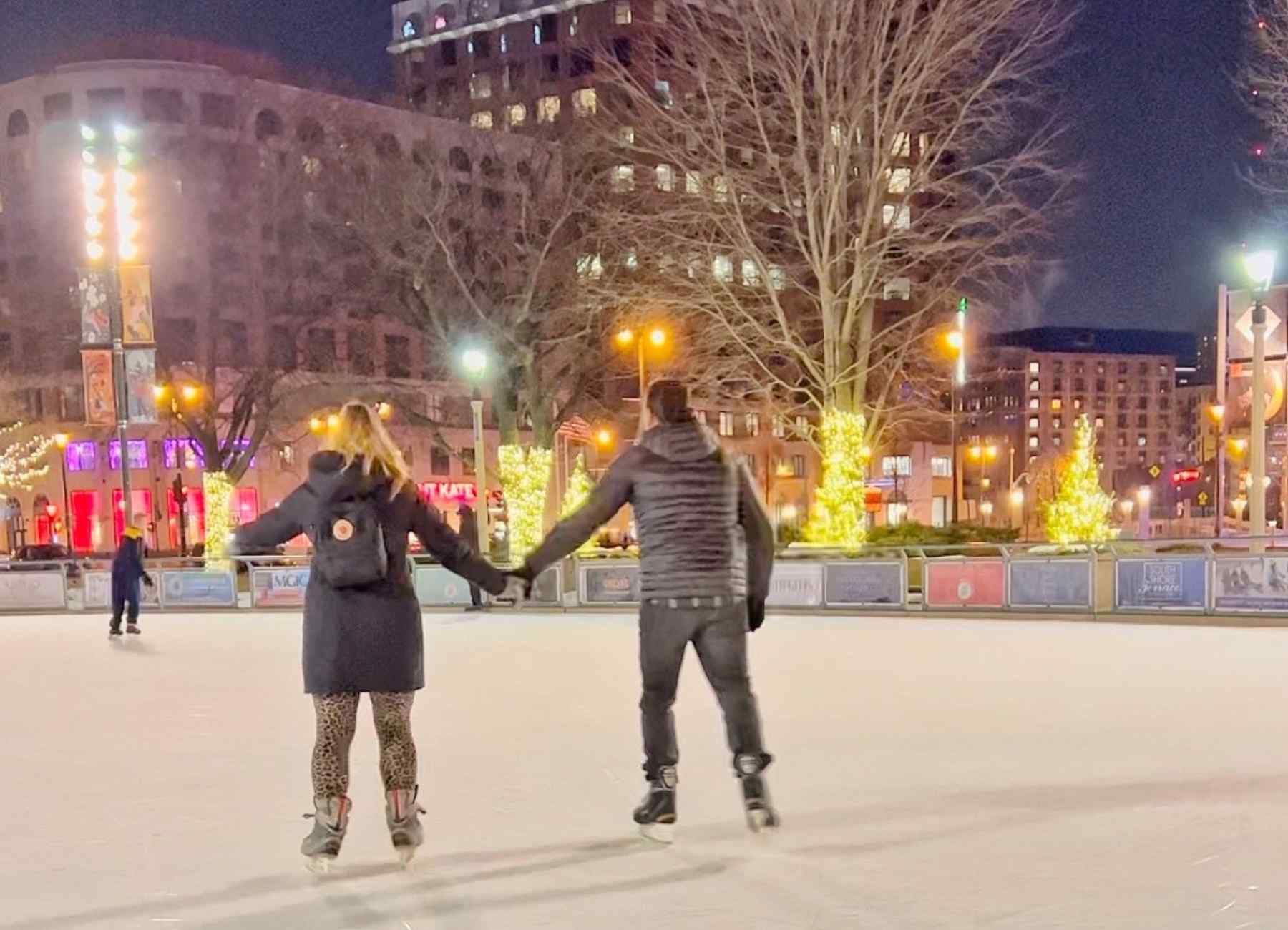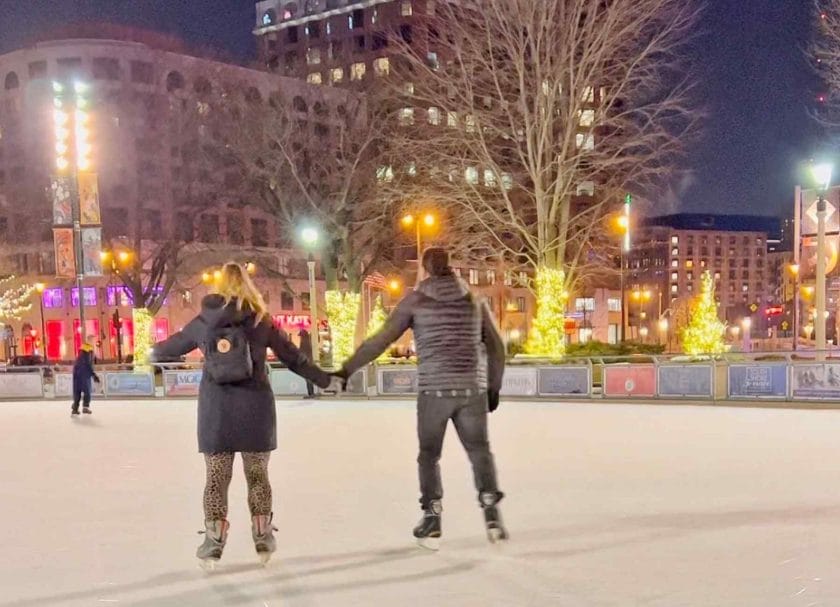 It is winter so snowy and/or cold for at least half of the year. For that reason it is good to have some winter ideas too!
Hot Tub: Find a place to stay with an outdoor hot tub so you can be sitting in the hot tub with snow falling all around you!
Cross Country Skiing: If you like to be active head out to one of the many cross country skiing trails around the state.
Downhill Skiing: There aren't any huge mountains in the state but there are definitely some nice ski hills so if you like to ski head to one like Wilmot Ski Mountain.
Ice Sculpture Tour: With it being so cold you will hear about Ice Sculpture festivals around the state. Grab a hot chocolate, bundle up and head out to observe all the amazing things that can be made with ice.
Ice Fishing: Head out on a lake to do some ice fishing! I only recommend this if one of you knows what you are doing or if you go through a company that sets everything up for you.
Sledding: Let your inner child out by heading to a Wisconsin sled hill or a Wisconsin snow tubing spot.
Ice Skating: Heading out to an ice skating ring where you can hold hands and skate around the ring together is a top romantic thing to do in Wisconsin in winter!
Not matter what you do you will find delicious food, yummy drinks and amazing hospitably wherever you go in Wisconsin! Here are our recommendations on places to go: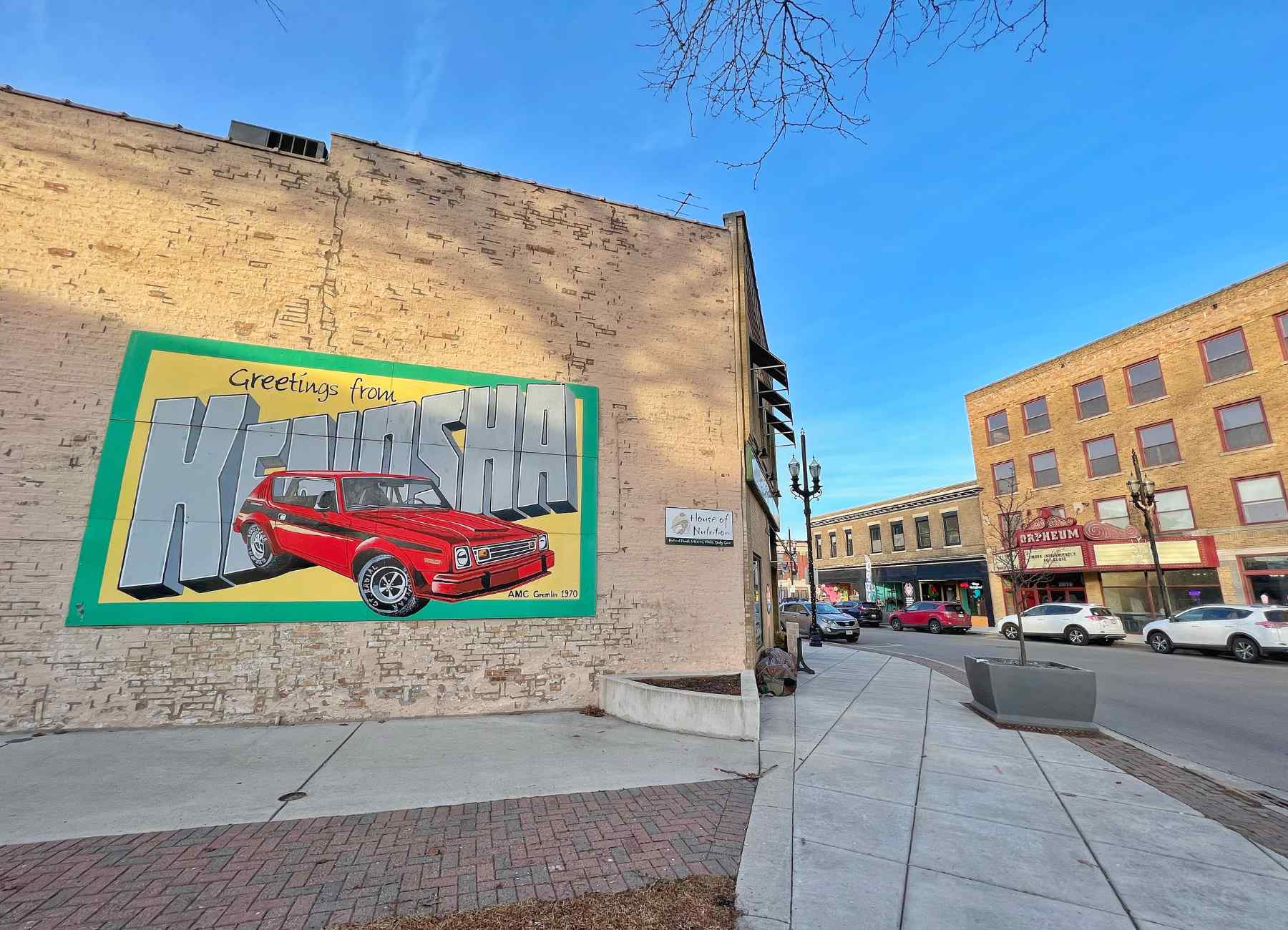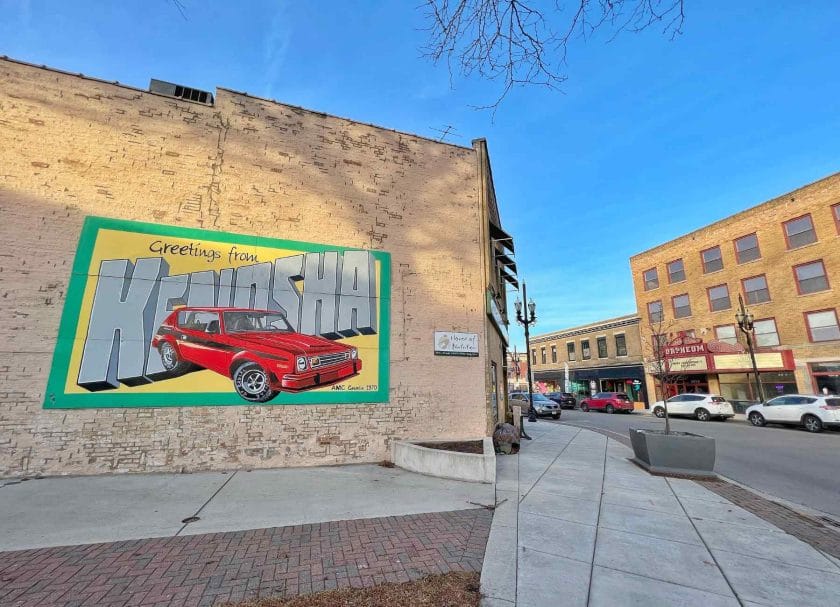 Kenosha has so much to offer when it comes to a romantic getaway. From delicious Kenosha restaurants to breweries and fun activities.
You will 100% want to stay at The Apis Hotel. This cute boutique hotel has such a fun vibe to it plus a great bar/restaurant downstairs with amazing craft cocktails.
Downtown Kenosha is very walkable and The Apis is located right in the middle of downtown. We never even needed our car. We just parked it by the hotel and off we went on foot – even in the middle of winter!
Our first stop was a drink at The Buzz. The Buzz is a coffee shop during the day and a wine bar at night. You can order a drink or buy a bottle of wine to split.
Next up we headed back to The Apis for dinner. They do tapas style food and change their menu each season. Plus their craft cocktails are amazing!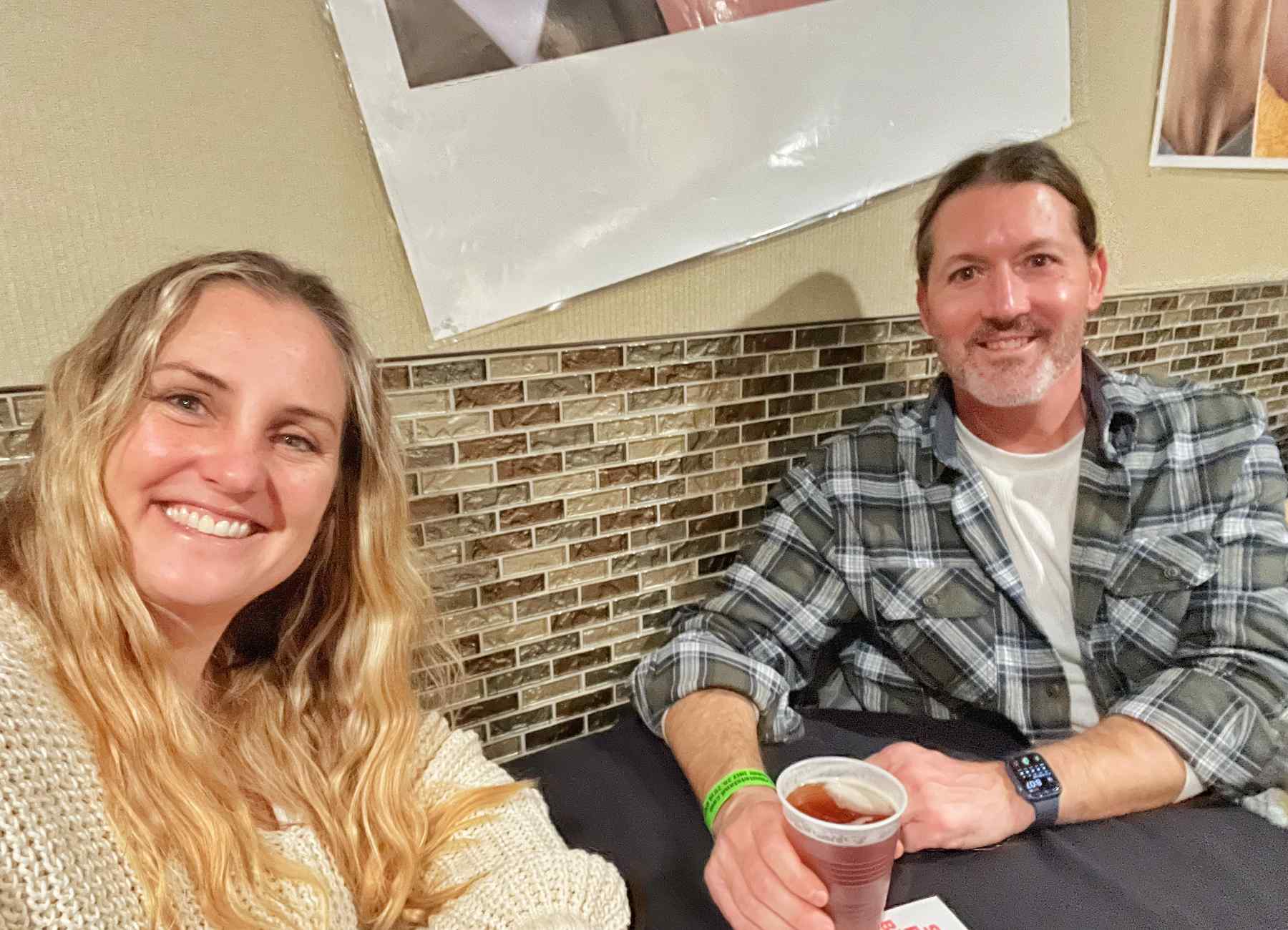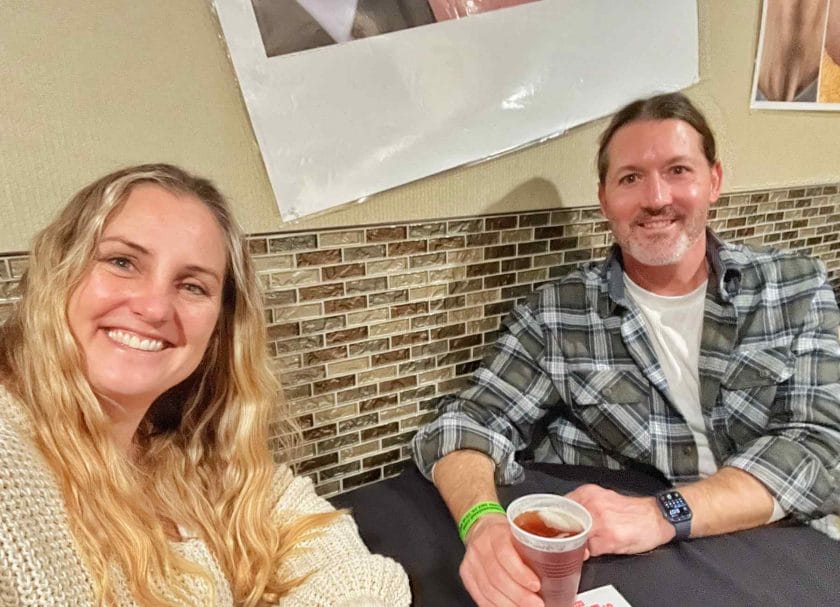 After dinner head to the Public Craft Brewing Co for a craft beer and to play some darts and listen to music. They have an awesome space that has a ton of room, a variety of craft beers and sours plus a dart board and a shuffle board.
After our beer we headed to the Kenosha Comedy Club. We hadn't been to a comedy club in forever and we honestly didn't expect that it would be so funny! Both of us really enjoyed it.
We ended the night back at the Apis for one maybe 2 craft cocktails before heading to bed. Did I mention The Apis has really good craft cocktails!!
Breakfast
The next morning we headed to the Coffee Pot for a traditional Kenosha cafe breakfast that did not disappoint!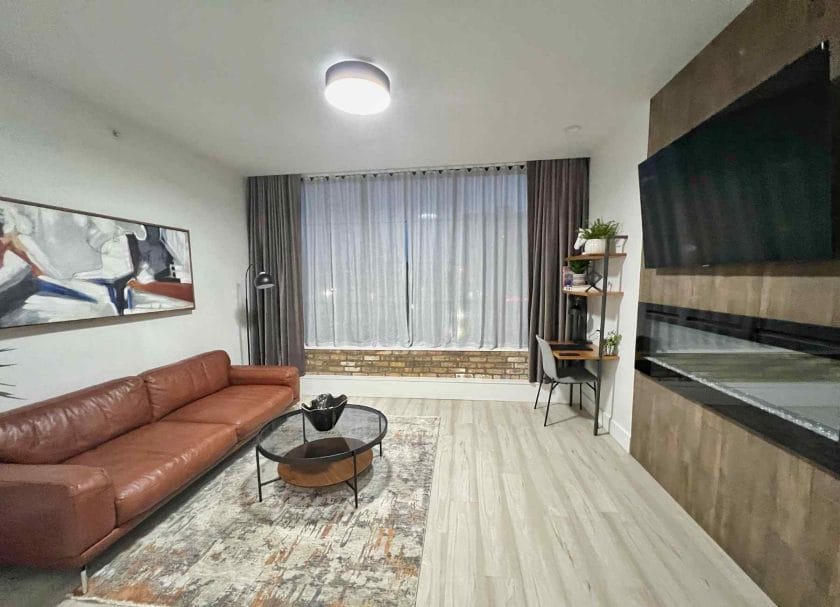 Check out our time in Kenosha on TikTok:
Kenosha Itinerary
The Buzz for happy hour
Dinner at The Apis
Public Craft Brewery for live music
Kenosha Comedy Club
Stay Overnight at The Apis
The Coffee Pot for breakfast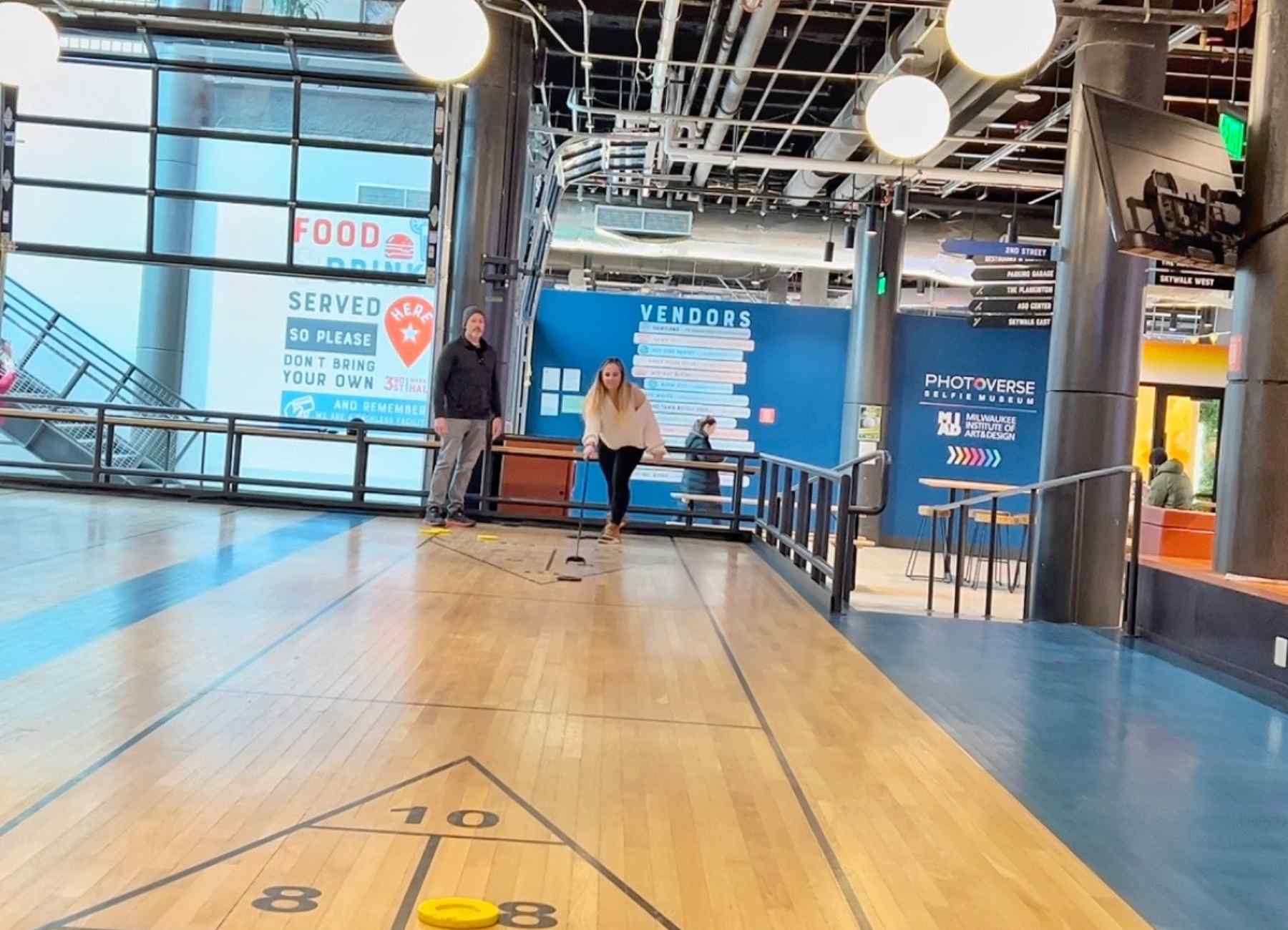 We were excited to spend a romantic weekend in Milwaukee. We have visited multiple times with the kids but hadn't done a weekend away just the 2 of us in a long time!
Are time started by visiting the Great Lakes Distillery and enjoying their Old Fashions they have on tap. We honestly could have just stayed here all night. But knew we wanted to see more of what Milwaukee has to offer.
We headed to Points East Pub for what we had heard are the best wings in Milwaukee. They didn't disappoint! From there we went to Red Arrow Park to do some Ice Skating. We had our skates with us but if you need skates you can rent them at the park.
We checked into the Double Tree by Hilton and got our warm chocolate chip cookies. Normally we would give these to the kids but this time we each got a cookie!
Up next we headed out to walk over to the 3rd ward to check out the Explorium where we got some appetizers – we of course had to get the Wisconsin cheese curds and a drink. From there we headed to the Kimpton Hotel roof top bar. In the winter it is closed in with toasty fireplaces going. In the summer it is an open roof top with amazing views of the city.
Day 2 in Milwaukee
The next day we went to the Sweet Diner for breakfast – it was delicious!! Next we headed to the Milwaukee Public Market. The market has a lot of really cool shops. We walked around to check them out and went upstairs to get a view of the market from above.
When we asked for recommendations on things to do in Milwaukee multiple people said to check out the 3rd St. Market Hall and we are glad we did! We were able to play shuffle board and do the golf simulator. It was a great place to hang out for a few hours in the middle of the day.
By this time it was wine time!! Next up was the Corvina Wine Company to sample a variety of wines and got some small plates of Wisconsin meat and cheese.
Our server really knew his wine and made some great recommendations on what we should try. I love when people are so passionate about what they do! It made us enjoy our wine and time at Corvina even more.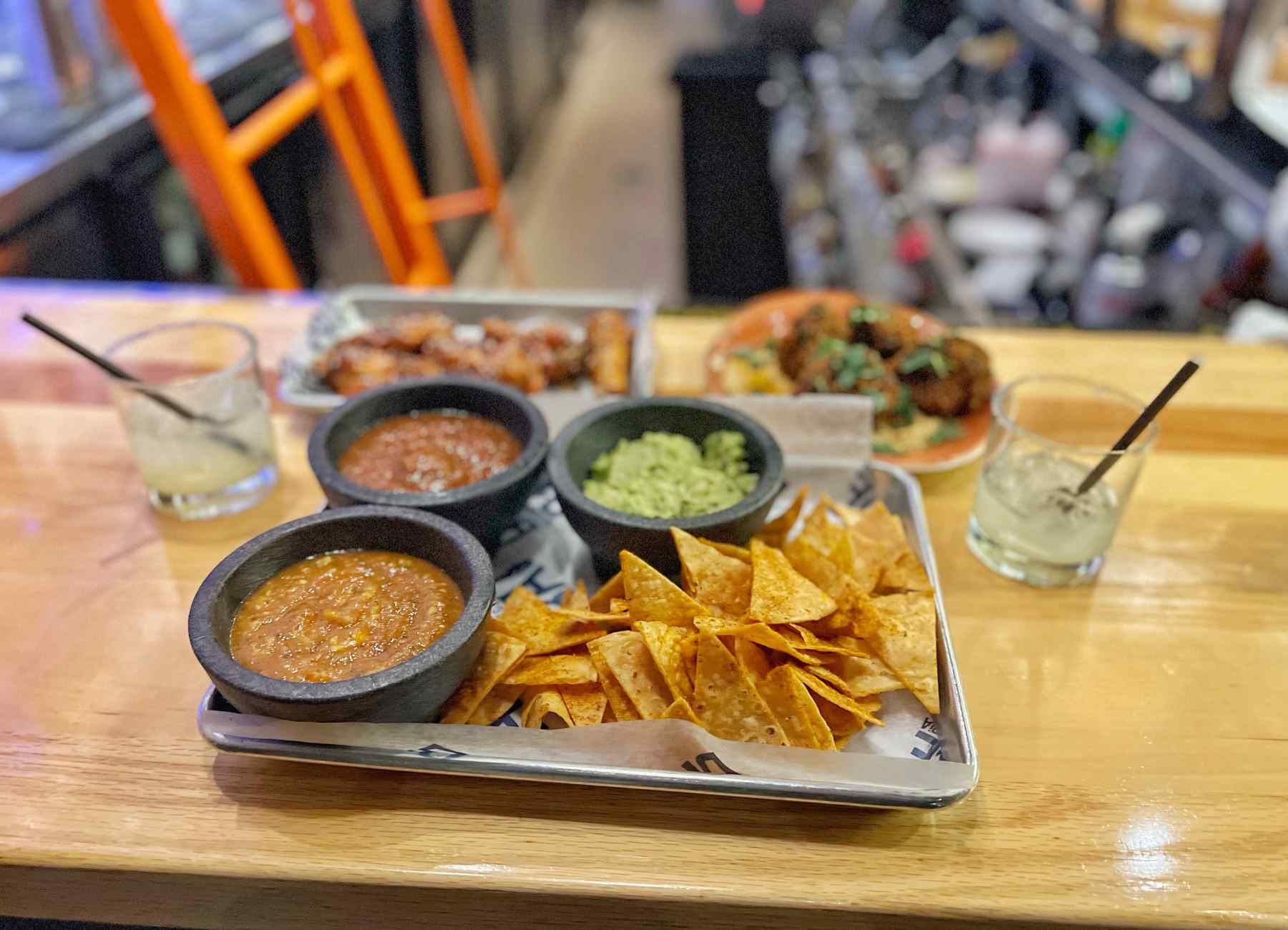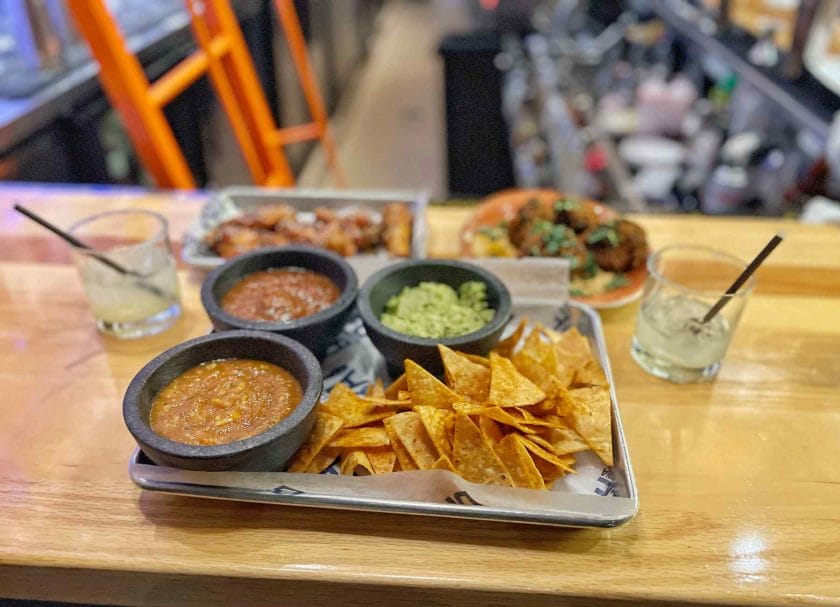 Dinner In Milwaukee
We ended the night at the Blue Bat Tequila Bar for dinner. We had no idea how much fun we would have here and how many different Tequilas we would try! When we got there we didn't have a reservation so there weren't any tables available.
Instead we sat at the bar and this is 100% what we would recommend you do when you visit. Sitting at the bar we got to watch them make all of their fun craft cocktails, got to talk to the bartenders to learn about how they make the drinks and also talked to them about all of the different tequilas.
In the end we tried 2 different tequilas that cost way too much for 1 ounce of tequila but it was a fun experience. We also learned they had margaritas on tap and that you could bring a bottle home. Umm yes please!
We had walked to the restaurant from our hotel – which we definitely recommend if you want to enjoy the tequila, margaritas and craft cocktails.
Conclusion
We had such a great time exploring Milwaukee. The city had all the things we were looking for. A great place to stay, yummy food and things to do and almost all within walking distance of our hotel.
We have also heard that the Saint Kate The Arts Hotel is worth a visit. Guess it is time to book another trip!
Milwaukee Itinerary
Arrival day:
Great Lakes Distillery
Points East Pub for chicken wings
Red Arrow park for ice skating in winter or head to the beach in the summer.
Explorium Brewery for a drink
Kimpton Hotel rooftop bar for drinks and a view
Stay overnight at the Doubletree by Hilton
Day 2:
Riverfront Walk
Sweet Diner for breakfast
Walk around the Historic 3rd Ward
Check out the Milwaukee Public Market
Play games at the 3rd Market Hall
Corvina Wine Company for wine tasting
Blue at Tequila Bar for Dinner
Stay overnight at the Doubletree Hilton
Lake Geneva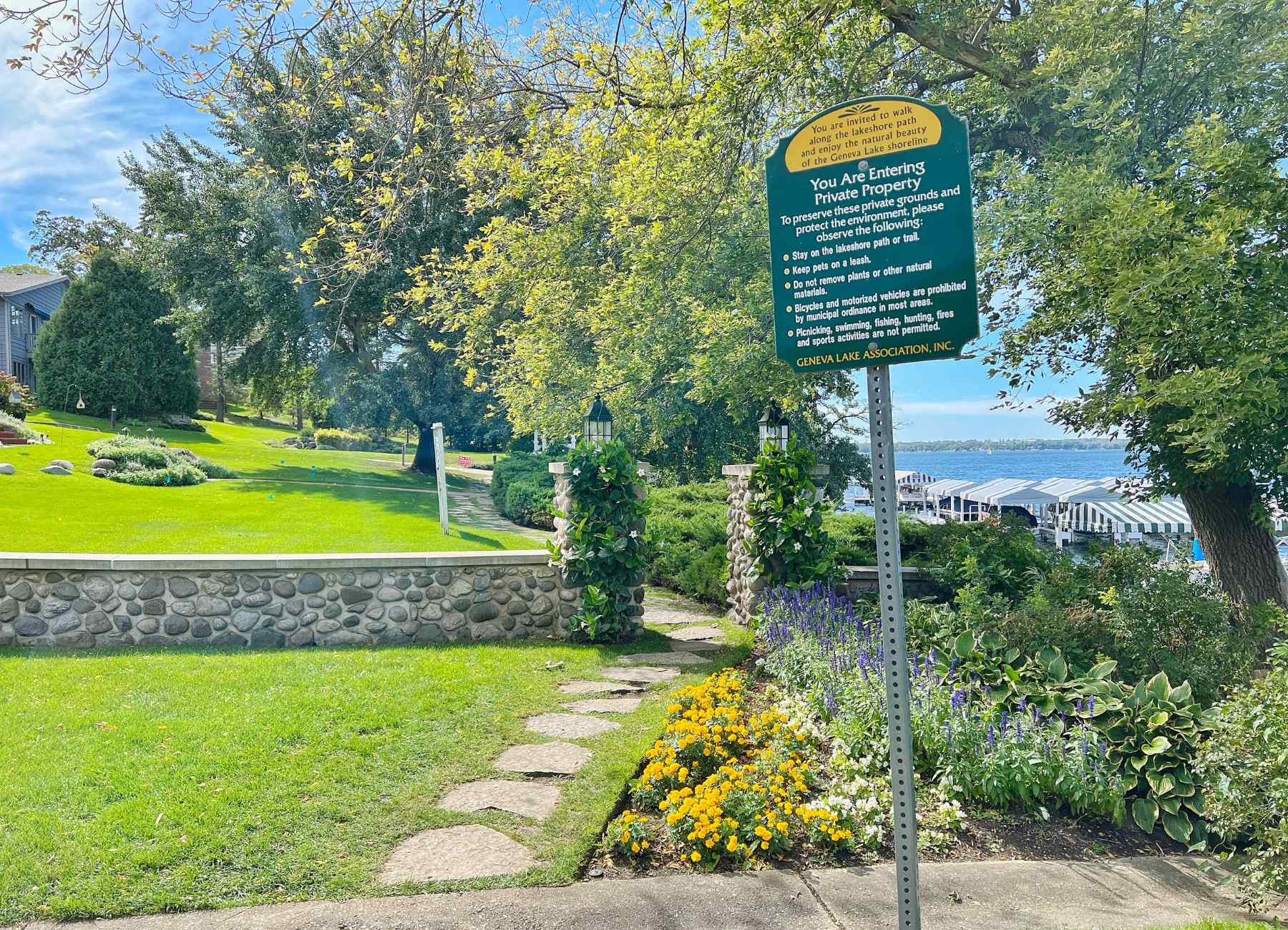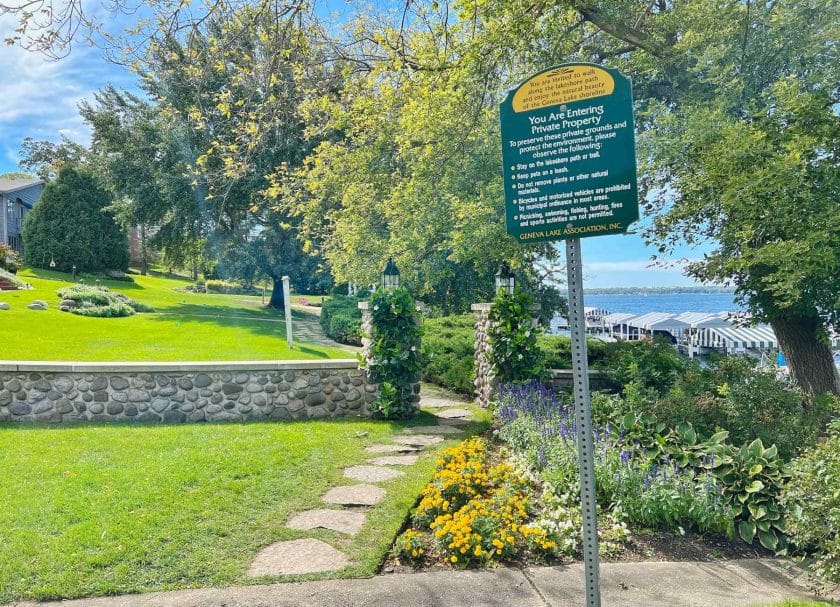 Up next is Lake Geneva, Wisconsin. This cute lake town is a great place to get away for a couple of nights. There are options to stay at hotels that are close to the lake and right in the middle of downtown. Or you can stay somewhere a bit outside of downtown.
We opted to stay at The Grand Geneva since part of our trip would be golfing and the hotel is connected to a golf course. Plus they have a delicious restaurant at the hotel too. This meant we could park our car, go golfing and walk over to dinner. Without having to drive anywhere.
The golf course is beautiful! We enjoyed, ok let me rephrase that, my husband enjoyed golfing – he is a really good golfer. I had some good shots but really just enjoyed being outside, with Craig and watching him do something he loves!
After golfing we headed in to get ready to go to dinner. There are a variety of options at the hotel from fancy and reservations normally required to more relaxed. It is always nice when there are options!
Day 2 In Lake Geneva
The next day we drove into the city and planned to walk some of the Lake Geneva trail that takes you around the lake. We did not walk the whole trail but instead just walked about 30 minutes in and turned around and walked back. The houses along the lake are gorgeous and it was fun to check them out from the trail.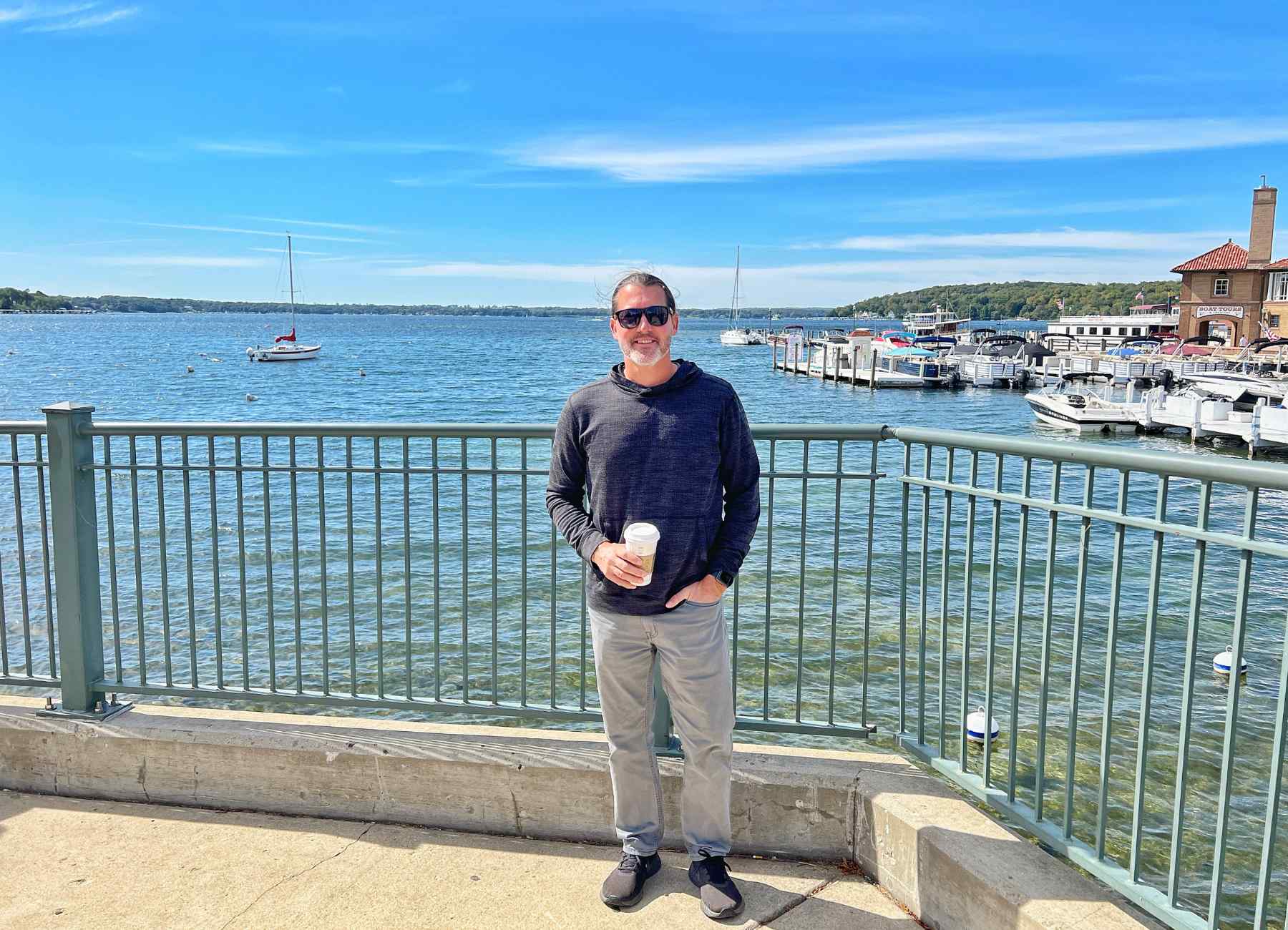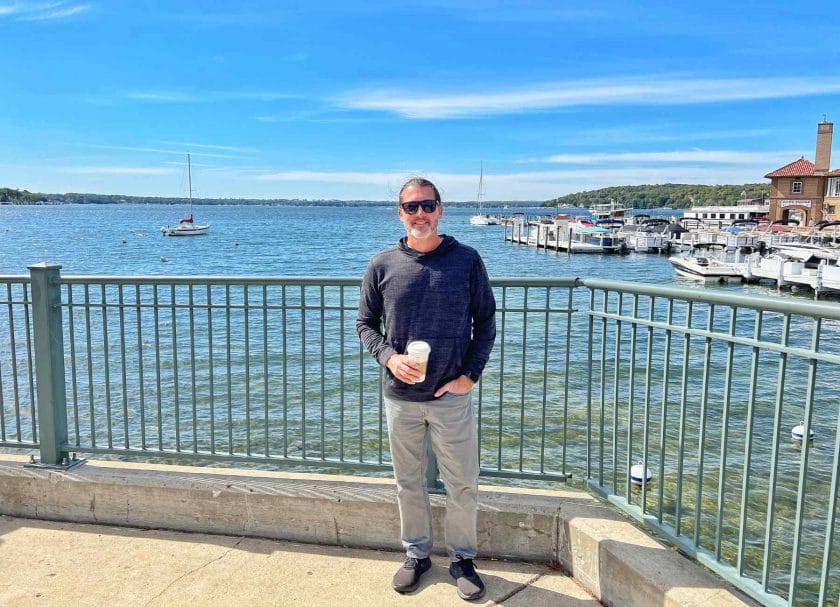 We also walked around the town and did some window shopping and explored the lake area. It is a beautiful area to get out and walk around.
We made one last stop at the Topsy Turvy Brewery before heading home. This is a church turned into a brewery and they have beautiful stain glass windows.
The Grand Geneva usually has a romance package or golf package or a special of the month too so be sure to look into what they are currently offering. Also look to book a room with a private balcony!
Spring Green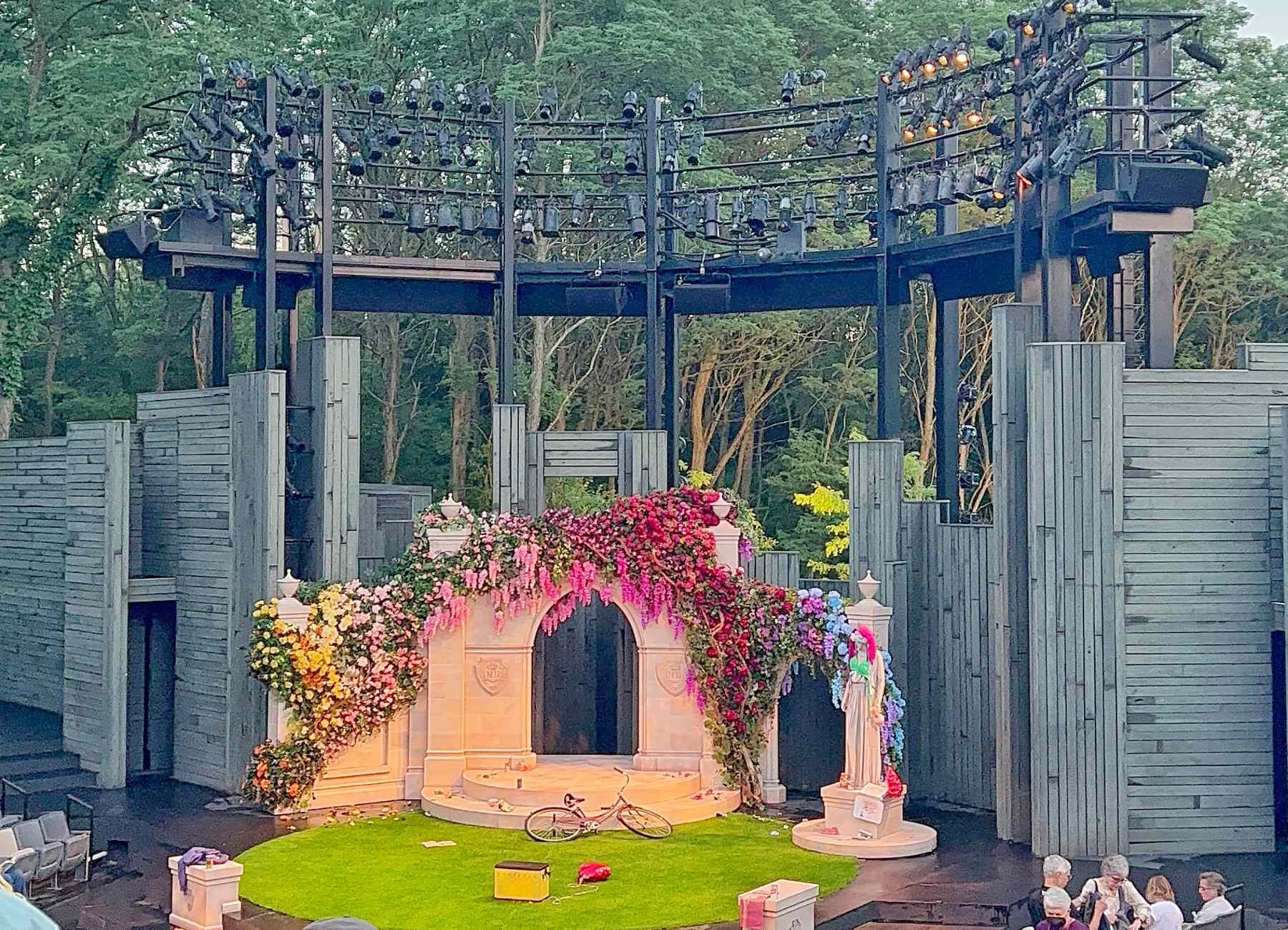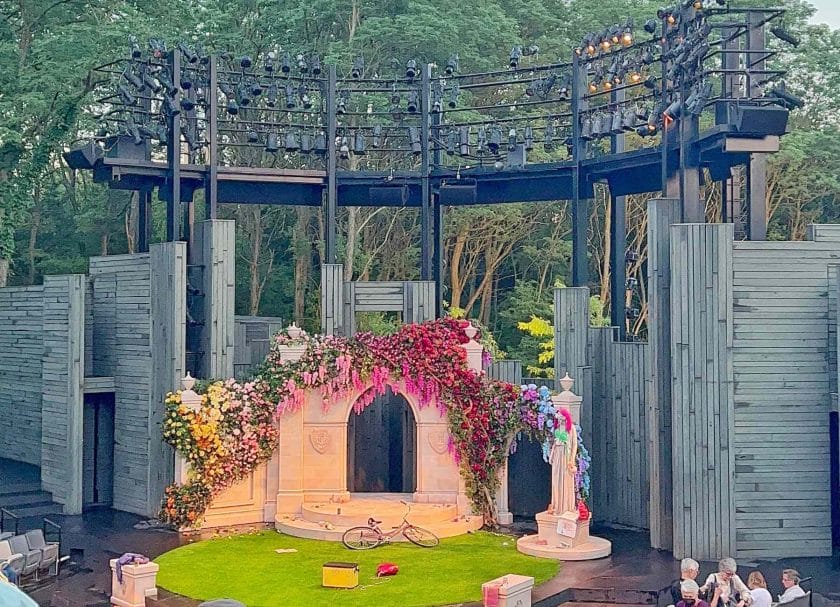 We would recommend heading here in the summer when you can take advantage of the summer activities. Almost every summer, since we have been married, we go to the American Players Theatre to see an outdoor Shakespeare play. We usually go with the kids but it could also be a great date weekend getaway!
You can bring picnic food to eat at the American Players Theatre picnic tables before the play or pre order food from them to enjoy. You can also bring a bottle of wine to drink while you are eating.
From there walk up to see the play under the stars! It is a really cool experience.
Earlier that day you could go tubing on the Wisconsin River. They have places you can rent tubes and a bus that will bring you to where you put your tubes in the water. This could be an all day event or just a couple hours. It is nice and relaxing floating down the river with your cooler full of drinks and snacks.
Stay at the Gorgeous House On The Rock Resort. It is located on a golf course and has a spa. So plan to stay for a long weekend to have a spa and golfing day too!
Spring Green is removed from a lot of big cities so the night sky and the stars are gorgeous!!
Spring Green Itinerary
Day 1:
Take a River Float
Get Dinner at The American Players Theatre (order days ahead of time)
See an American Players Theatre play
Stay at the House On The Rock Resort
Day 2:
Golfing at the House On the Rock Resort
Spa time at the House On The Rock Resort
Dinner at the House On The Rock Resort
Stay at the House On The Rock Resort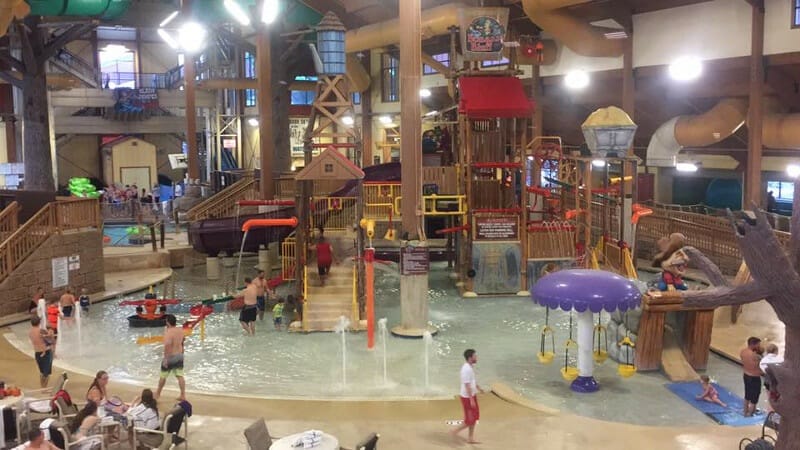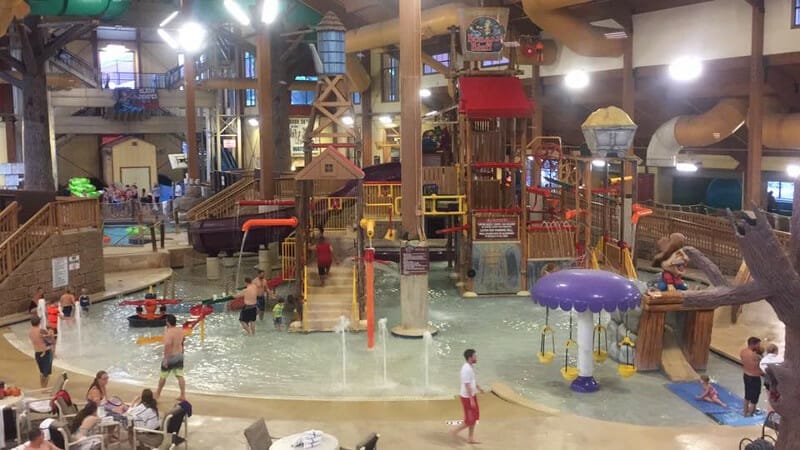 When you think of a Romantic Getaway in Wisconsin the Dells may not come to mind. Because yes, it is the water park capitol of the world. Both indoor and outdoor water parks. Which usually means a lot of families and kids. Which is true. But during the week (and not a holiday week) it usually isn't very busy and if you are looking for a fun getaway this could be the place for you!
You can also take a boat tour on the Wisconsin River, visit one of the many spas for a couples massage or go horseback riding!
If the water park sounds good we recommend the Wilderness By The Lake location. It is removed from the large Wilderness water parks and is right on the river.
If you are looking for an adult only option check out: Sundara Inn & Spa in Wisconsin Dells.
Door County
The Wisconsin list of romantic getaways would not be complete without mentioning Door County. The city is known for its natural beauty, quaint villages (like Fishing Creek), and charming bed and breakfasts. You can go wine tasting, take a sunset cruise, or explore the many art galleries and boutiques.
Kohler
In Kohler you will find several luxury hotels and spas plus amazing golf courses. If spending the morning golfing and relaxing at the spa in the afternoon sounds like a great romantic getaway Kohler is the place for you!
La Crosse
Craig actually went to Lacrosse for a semester in College. So for us it seems more like a college town but upon researching it we can see there are a lot of fun romantic things to do here too!
The city has beautiful views of the Mississippi River and offers numerous opportunities for riverfront outdoor activities, including hiking, biking, fishing, and boating. You can also take a scenic drive along the Great River Road, which offers stunning views of the river and the surrounding bluffs.
There you have it! 8 amazing places to go on a romantic getaway in Wisconsin!!
More Posts To See
15 Amazing Things To Do In Minneapolis With Kids
25 Fun And Exciting Things To Do In Chicago With Kids
Tennessee Road Trip – 1 Week Itinerary For An Amazing Trip
29 Absolutely Enjoyable Things To Do In Nashville
11 Best Places To Visit in downtown Memphis With Kids!
The Most Amazing Things To Do In Chattanooga With Kids [Itinerary Included]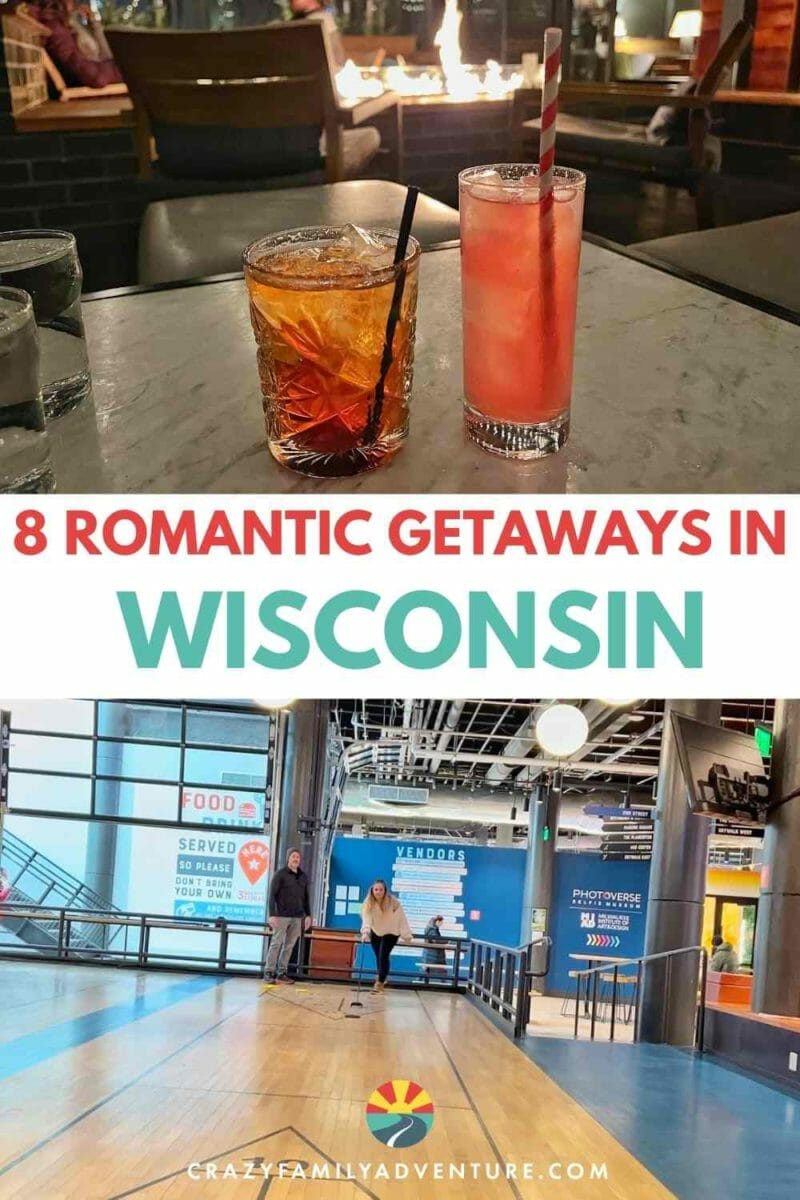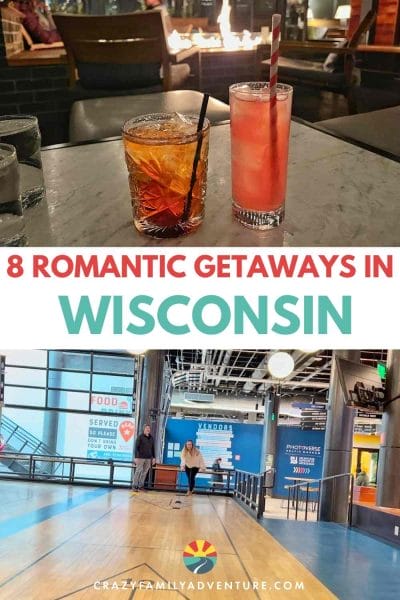 ** Parts of our stay in Kenosha were hosted by Visit Kenosha. Parts of our stay in Milwaukee were hosted by Visit Milwaukee. All opinions are our own!!
DISCLOSURE: This post may contain affiliate links, meaning I get a commission if you decide to make a purchase through my links, at no cost to you. Please read my disclosure for more info.