There are so many great Kenosha restaurants it can be hard to choose! I love that there is a variety from Italian to Mexican to Burgers and beer. Below we list out some of our favorites.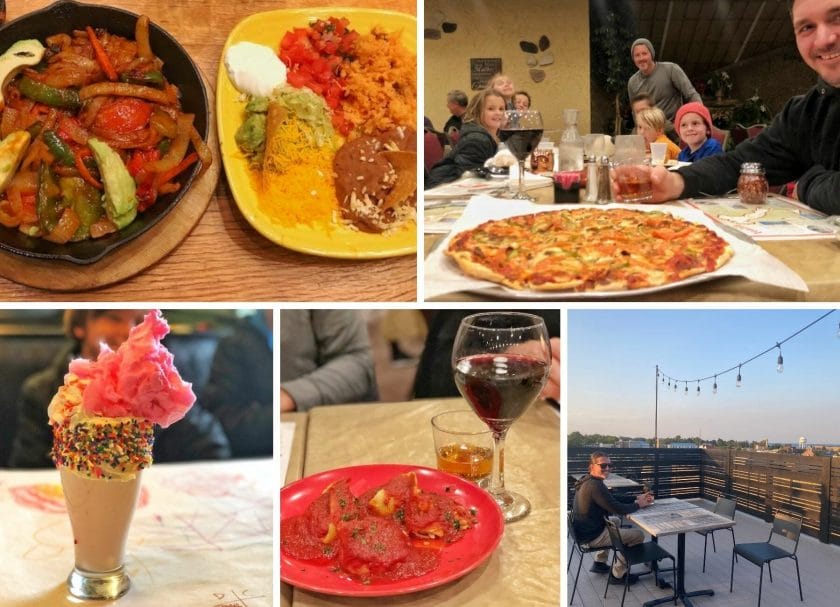 Make sure to check these restaurants out while exploring everything Kenosha has to offer. There is no need to go to Milwaukee or Chicago for great food – Kenosha has so many yummy options!
Best restaurant with kids: I have to go with La Fogata because of the chips and salsa. No having to wait for something for the kids to eat!
Best date night restaurant: The Apis. All of the fun cocktails and tapas style eating makes it perfect for date night.
Best for a celebration: Casa Capri! Getting pizza to share and the Italian atmosphere make it the perfect place for a celebration. Plus they have a banquet room if you want to rent that.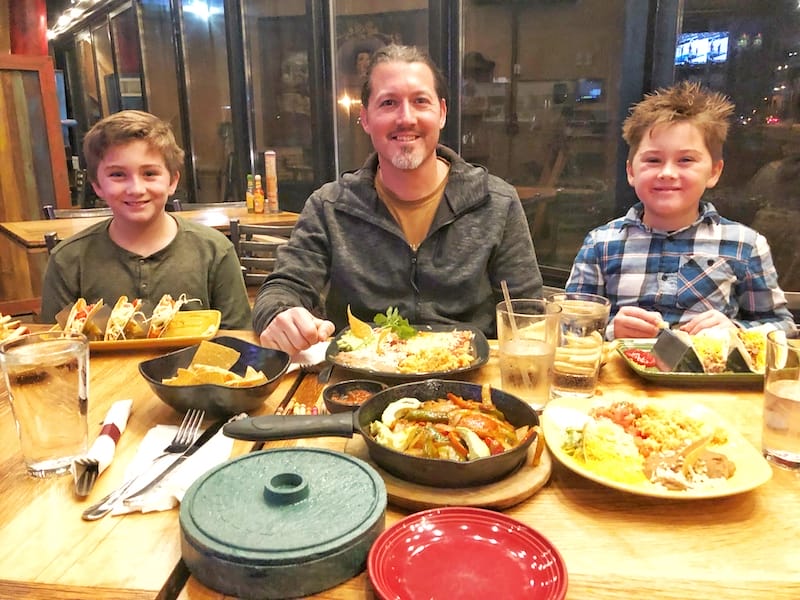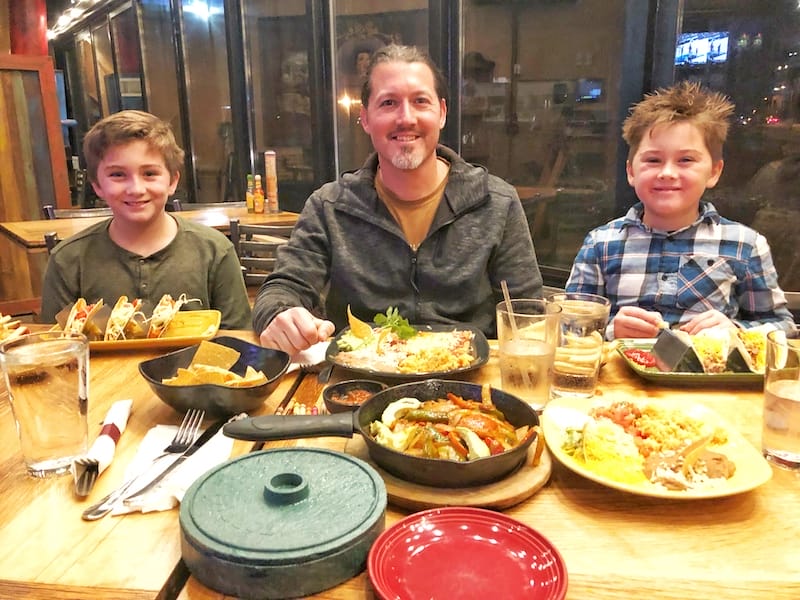 If you are a fan of Mexican food then La Fogata is the place for you. They serve delicious chips and salsa to start and then have a variety of authentic Mexican dishes. There is also a great outside area where you can sit in the summer and in the winter they close it in so you are nice and warm.
They have large servings and with the chips, margaritas and your meal you will not leave hungry.
If you are craving chips, salsa and a margarita this is the place for you!
Location: 3300 Sheridan Rd, Kenosha, WI 53140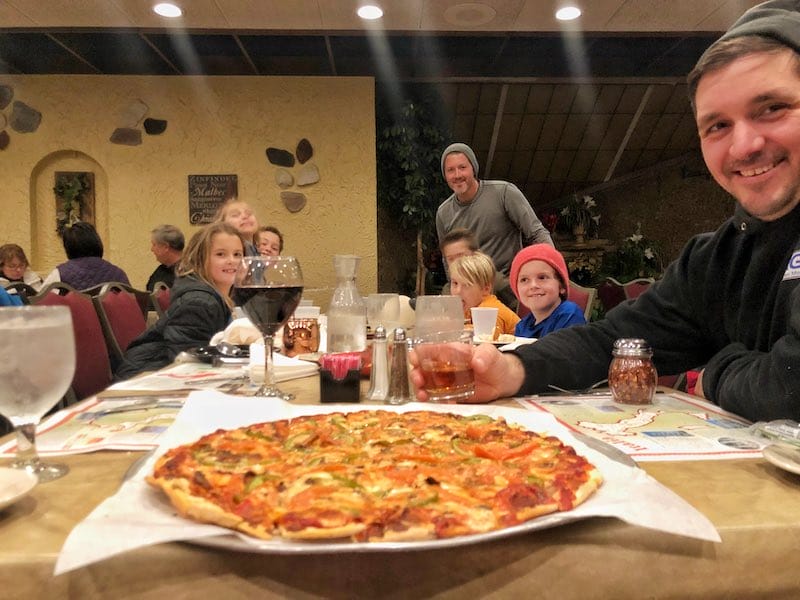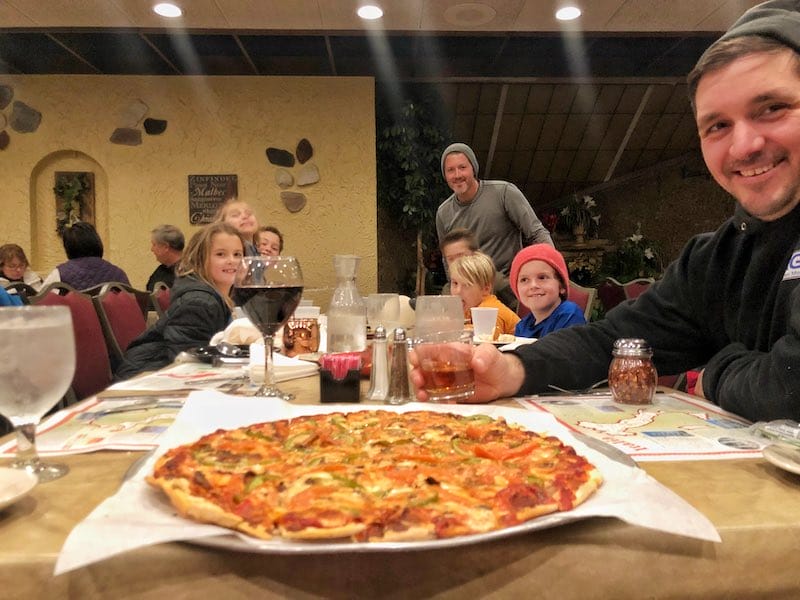 This Italian staple has been in Kenosha since 1954! If you are looking for authentic Italian Casa Capri has it. They have delicious Italian dishes like gnocchi and lasagna, great steaks, delicious sandwiches and of course pizza!
When you go don't forget to check out their drink menu. I highly recommend the Moscow Mule!
Location: 2129 Birch Rd, Kenosha, WI 53140
** Closed Monday and Tuesday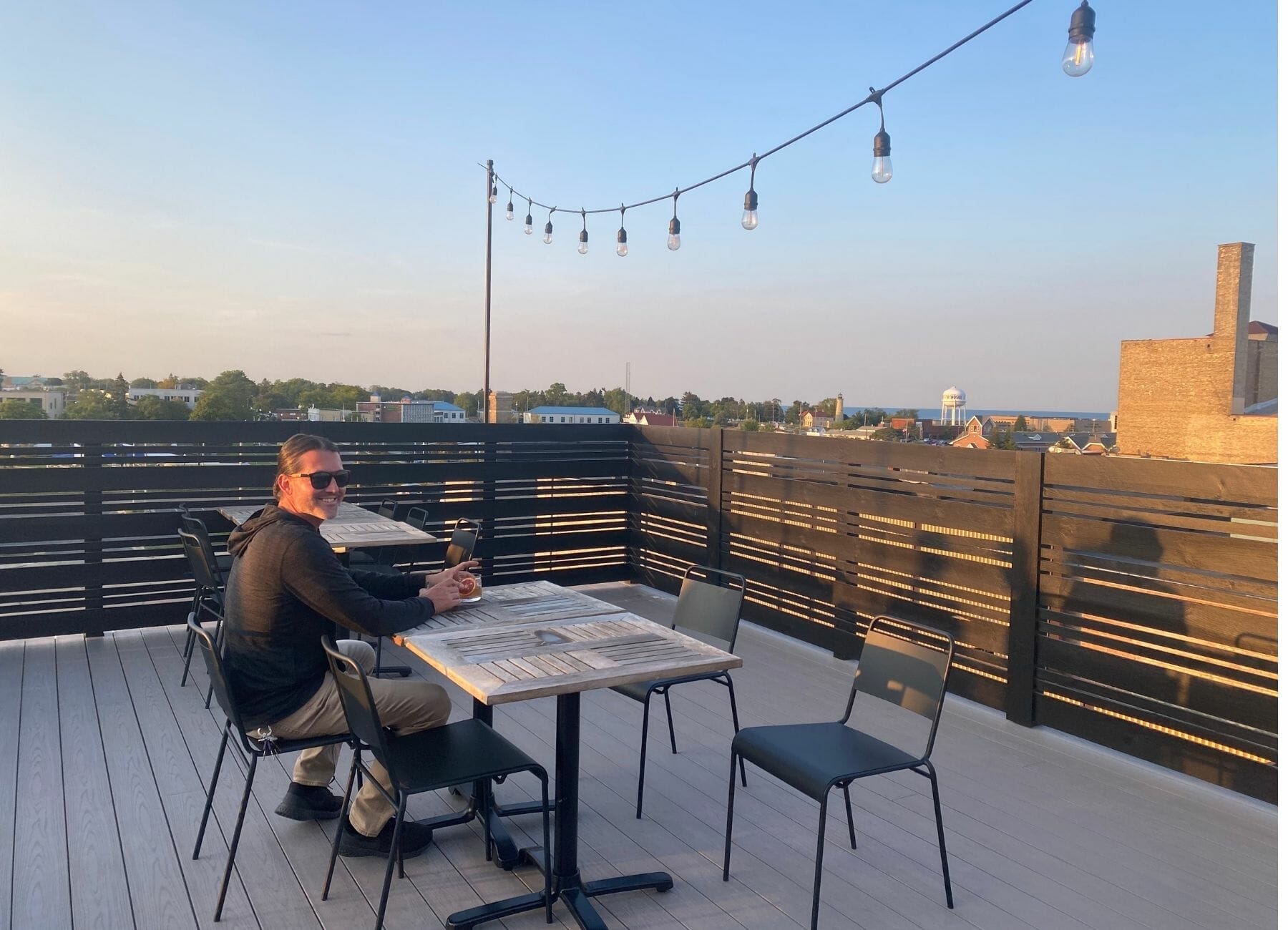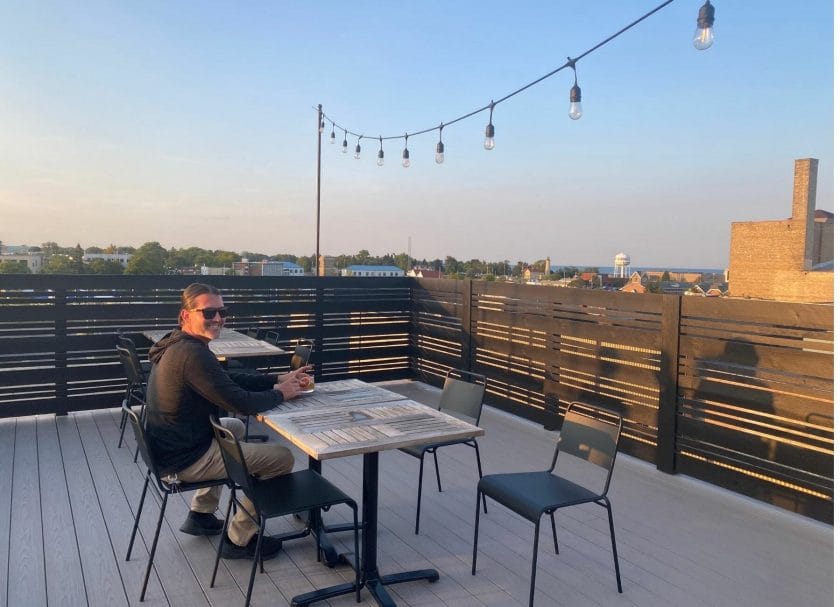 The Apis is a newer restaurant in Kenosha with a roof top bar. It is a perfect place for a date night or a night out with friends! The menu changes and is done in Tapas style.
They offer Land, Sea and Earth options along with charcuterie boards, appetizers and a delicious drink menu.
Location: 614 56th Street Kenosha, WI 53140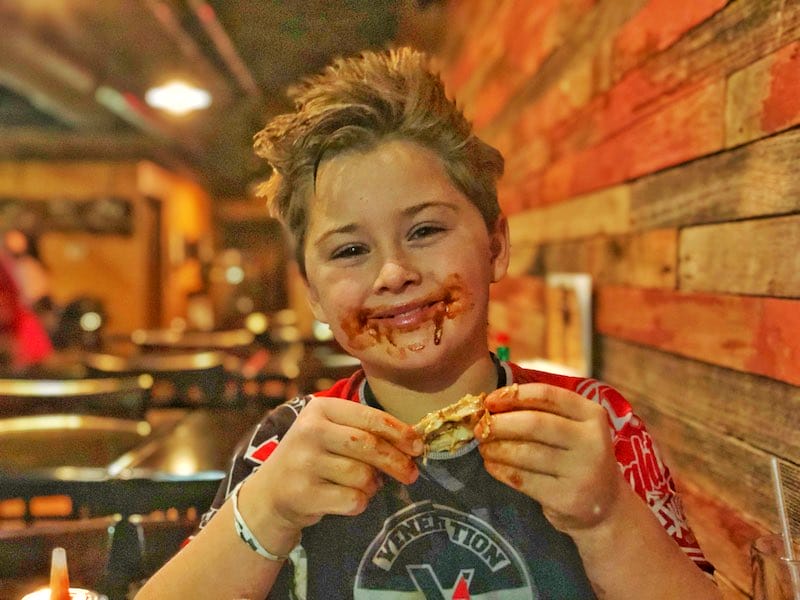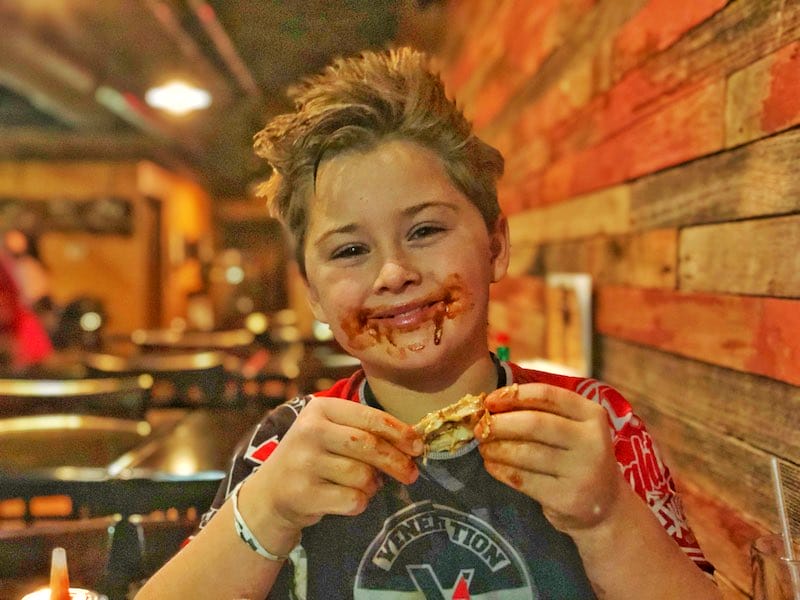 A brewery with food? We are there! And to our surprise they were very vegetarian friendly. They had vegetarian chicken wings! Yes, you read that right and they were so good!!
Take note this is bar style food – lots of fried options. But hey what goes better with a beer!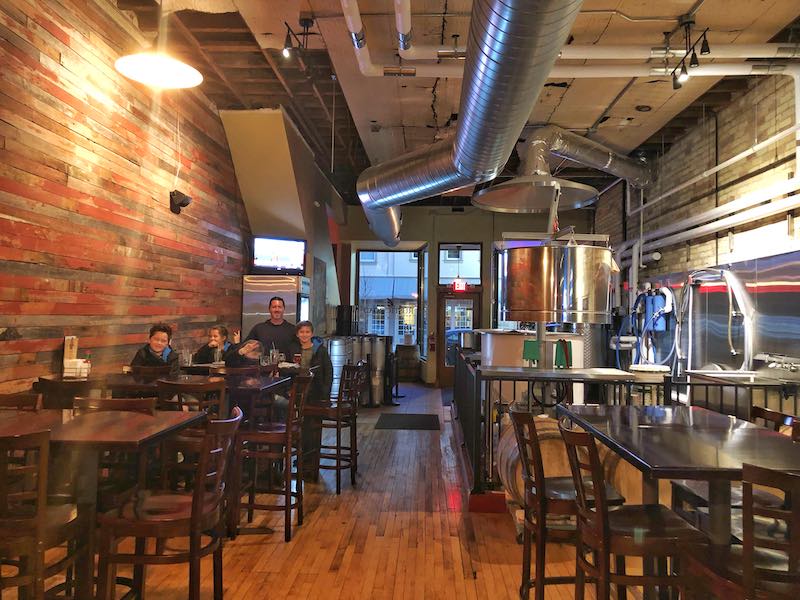 Be sure to check out their nightly specials and make sure to sample a variety of the beers they brew.
Location: 5706 6th Ave, Kenosha, WI 53140
Looking for American cuisine? Waterfront Warehouse has you covered. They offer a great selection of a variety of different meal options. From salads to cheese curds.
Yes, I said cheese curds and yes you HAVE TO order them! They are so good.
If you aren't sure what you are in the mood for this is the place for you. You will be sure to find something that you like on the menu. Plus it is conveniently located right by downtown.
Location: 3322 Sheridan Rd, Kenosha, WI 53140
If you are looking for a unique dinning experience, a mouthwatering burger and a root beer whirl you will want to check out The Spot Drive-In. You pull up in your car and park and a server walks out to take your order from your car.
They then bring your food out on a tray that clips onto your car window and eat right there in your car! Such a fun old school way to eat lunch or dinner. This is a Kenosha Classic!
Location: 3322 Sheridan Rd, Kenosha, WI 53140
If you have ever driven by Kenosha on I-94 you have seen Mars Cheese Castle! A Kenosha landmark that welcomes you to Wisconsin and beckons you to stop in for some cheese. They have a great collection of cheese and wine and it is definitely worth a stop.
Plus they have a cafe where you can grab lunch to eat there or take to go. Also be sure to grab one of their Apple Pies in a Bag – it will be one of the best apple pies you have ever had!
Location: 2800 W Frontage Rd, Kenosha, WI 53144
Wine Knot is a unique restaurants located in downtown Kenosha. Their focus is on good wine and also serve a menu of small plates and big plates with delicious side options. If you are looking for a unique ambiance and good food and wine this is the place to go.
Location: 5611 6th Ave, Kenosha, WI 53140
** Closed Sundays
For fine dining in a casual atmosphere this is the place for you! I love that they offer an ever changing and unique menu to go with the seasons. They also have an extensive drink menu featuring a lot of Wisconsin craft beers.
Location: 7546 Sheridan Rd, Kenosha, WI 53143
**Closed Sundays and Mondays
A fun eclectic restaurant with new American bites. It has a warm feeling with the brick interior and offers a nice variety of dinner entrees, appetizers, salads and desserts. Plus they have a great drink menu.
Location: 5623 6th Ave, Kenosha, WI 53140
Donuts
Kenosha is also known for its local donut shops and the debate is ongoing which one is the best! As a kid my Dad would always take us to Paielli's to get donuts on Sunday morning. They were fresh and delicious.
Paielli's Address: 6020 39th Ave, Kenosha, WI 53142
Other locals will tell you that Oliver's bakery is better . . . we have had both and they are both amazing. Guess that means you will have to try both! Make sure to get the signature cyclops donut. If you aren't sure what that is just ask.
Oliver's Address: 3526 Roosevelt Rd, Kenosha, WI 53142
**Closed Sundays
There are so many great restaurant options in Kenosha! If you are looking for more options be sure to check out the Visit Kenosha site.
Pin This Post For Later: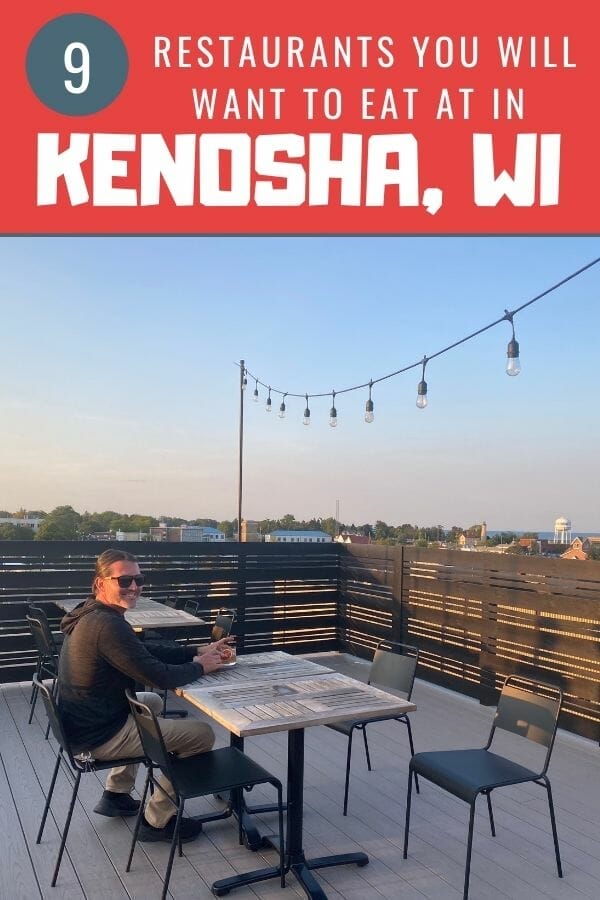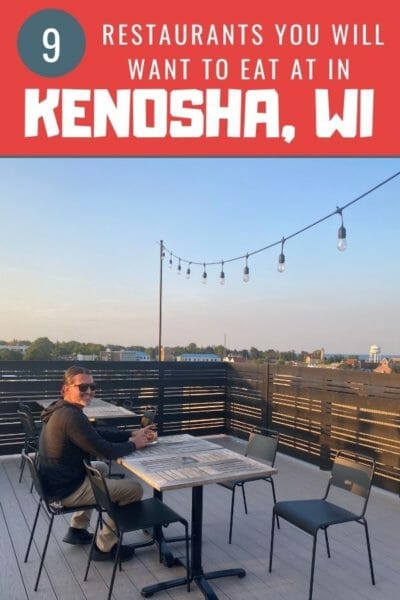 **A big thank you to Visit Kenosha for hosting us as we explored a variety of restaurants in Kenosha. All opinions are our own**
DISCLOSURE: This post may contain affiliate links, meaning I get a commission if you decide to make a purchase through my links, at no cost to you. Please read my disclosure for more info.