Planning our first trip to Yellowstone National Park was an adventure in itself. We had no idea what we'd need to pack for Yellowstone, what we would wear in Yellowstone, or would there be stores close by to stock up? Well, we figured it out and we want to help you know exactly what to put on your Yellowstone packing list.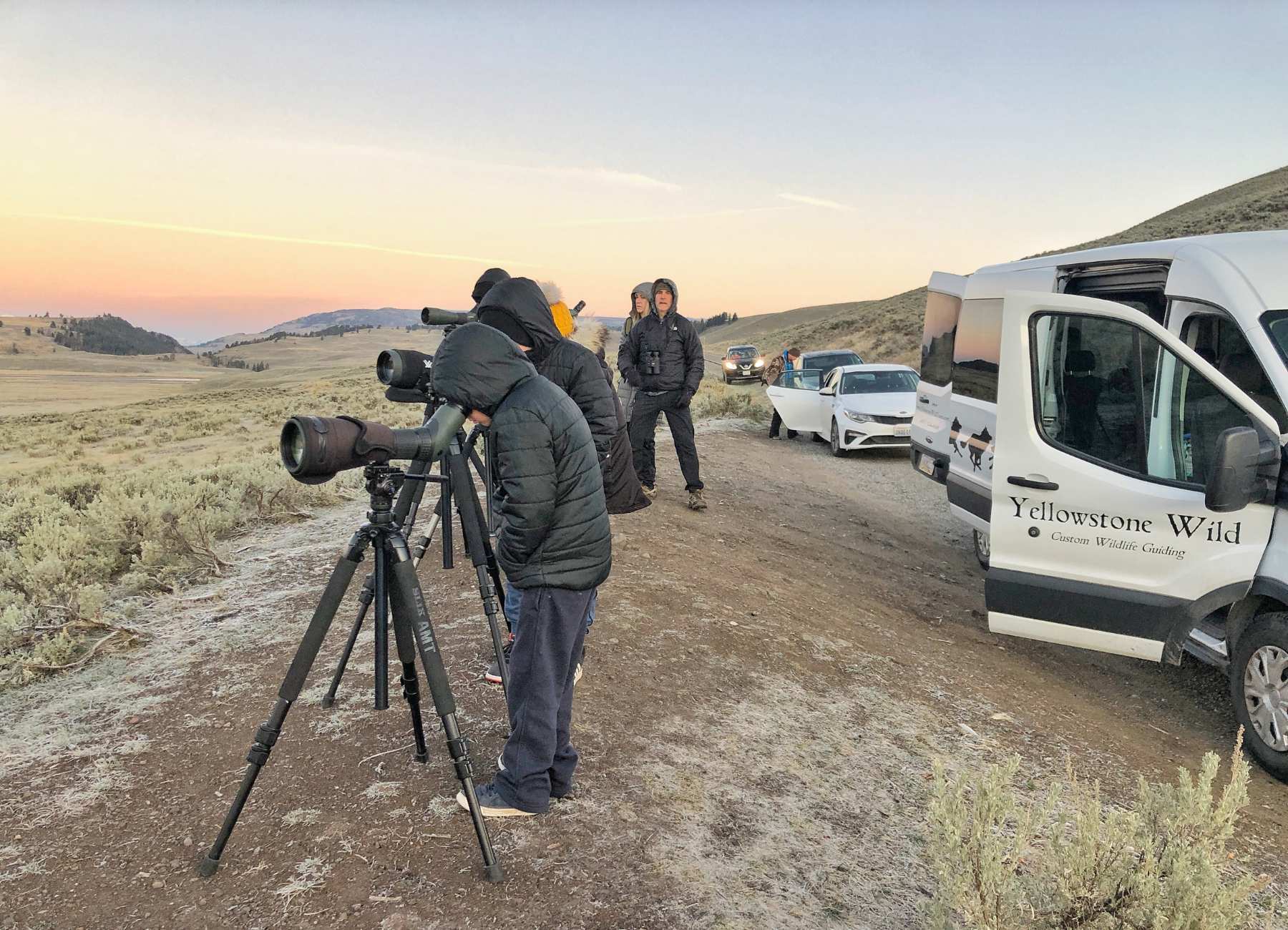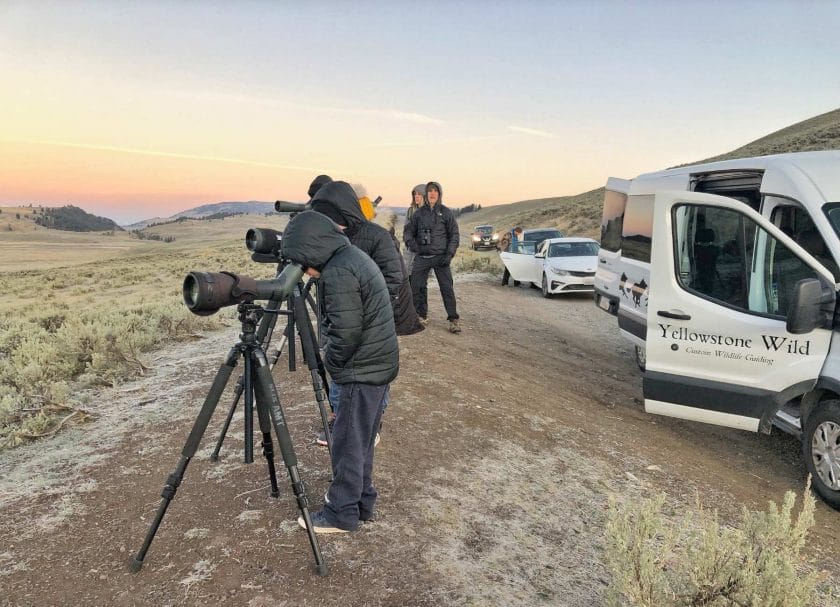 ---
Feeling overwhelmed by all the awesomeness that is Yellowstone?! We get it! The park is huge and there is so much to see and do. We have visited the park over 6 different times and have put together 1, 3 and 7 day guides to help you plan your ultimate trip to Yellowstone:
---
Bear Spray – The #1 Thing to Bring to Yellowstone
If you plan to get off the main road (which we hope you do!) and go hiking in Yellowstone it is smart to have a can of bear spray with you just in case. This is pretty much a no-brainer when visiting Yellowstone and hiking. You've seen the documentaries.
If you don't want to buy one, you can rent one at Canyon Visitor Center. Or you can order the bear spray
from Amazon or find them at most outdoor stores (Gander Mountain, Cabela's, etc.). We paid $40 for our can. Be sure to read the label on how far the spray shoots. You want it to shoot at least 30 feet…unless you're feeling brave.
Water Shoes
If you plan on hanging out at the beach or doing any of the swimming we recommend in our 10 Unique Adventures Guide (sign up below!), you'll want a pair of shoes you can wear in the water. Most of the rivers and hot springs (Boiling River is one of our favorites) have sharp, jagged rocks at the bottom and didn't feel nice on bare feet. We all got a pair of the Keen H2 sandals
and they work great for hiking and in the water!
KEEN Men's Newport H2 Closed Toe Water Sandals, Midnight Navy/Feather Grey, 10
WATER-RESISTANT UPPER: Washable polyester webbing featuring quick-dry lining for active use in and out of the water; PFC-free, durable, water repellent helps shed water and prolong the quality and…
TRACTION & PROTECTION: Multi-directional lugs with razor siping help provide superior grip on slippery wet terrain; Non-marking rubber outsoles leave no imprint when walking indoors; Iconic toe bumper…
Child Backpack Carrier
This is a big one. We used our Ergo Backpack Carrier
on every hike we took and even when we knew we'd be just walking or standing a lot. Bryanna and I both wear one with a kid on both of our backs. Our 5-year-olds still fit in them, so they're a great investment!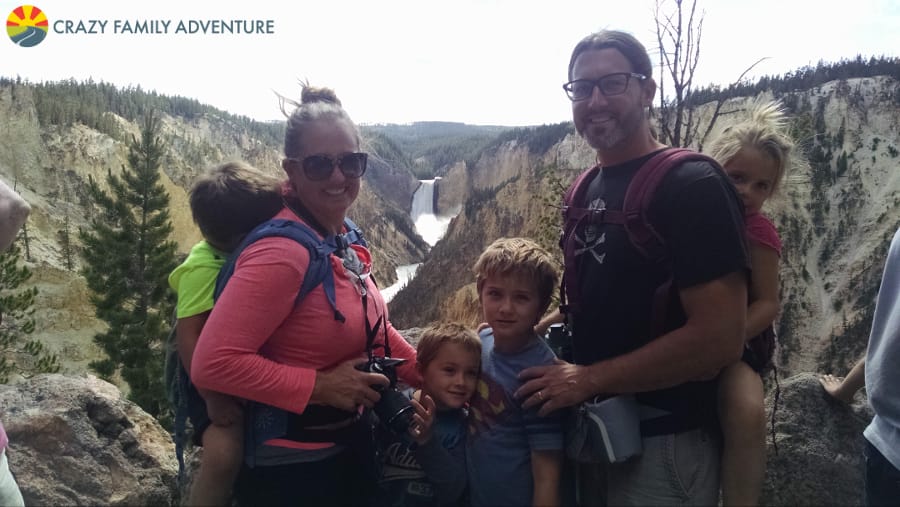 Fanny Pack
Actually, I like to refer to mine as a hip pack. Way cooler, right? Well, if you're going to wear a kid on your back, there isn't really room for a backpack, so a hip pack is the way to go. And sorry ladies, I'm taken.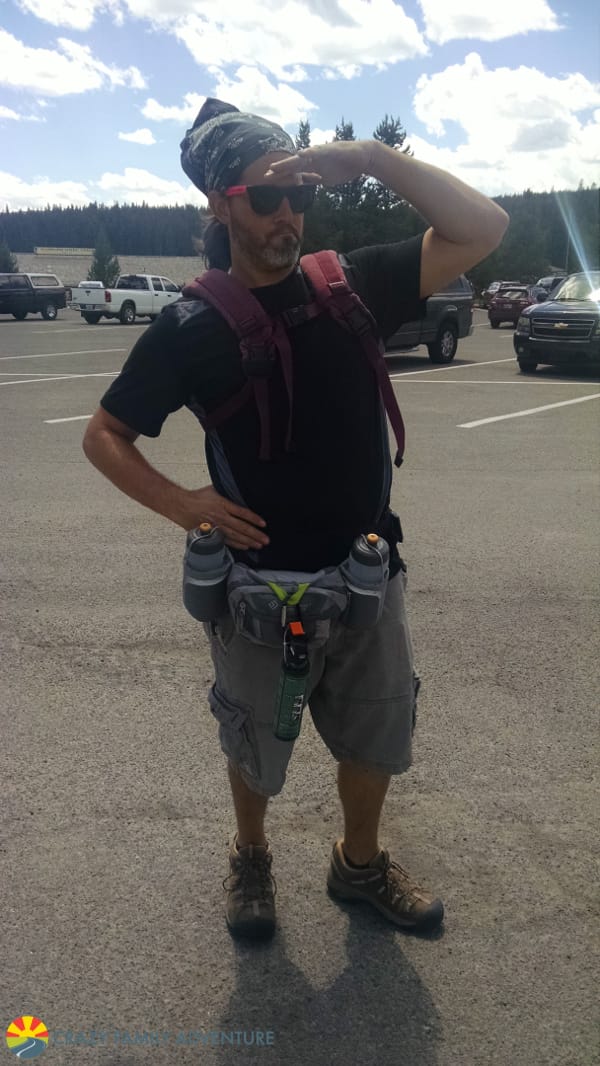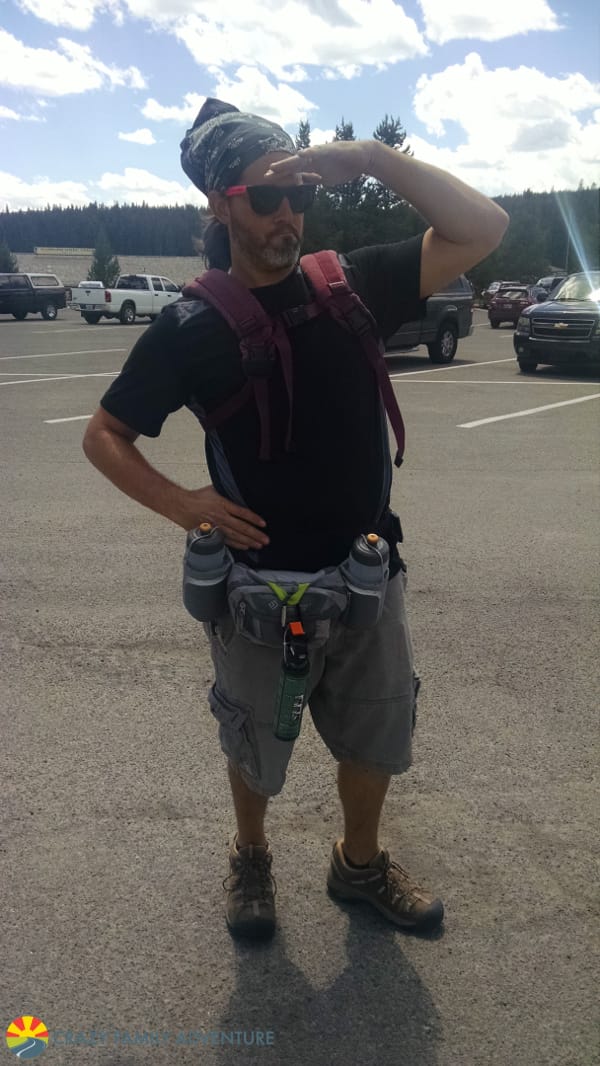 Walkie Talkies
You would be lucky to have cell service in Yellowstone. Even if you do, the chance you have it throughout the whole park is pretty much impossible. If you are traveling with other families/cars a Walkie Talkie is a great idea to bring to Yellowstone!
Groceries
The grocery stores in the park are REALLY expensive. If possible, stock up on as many groceries as you can before you come. As far as I know, the hotel rooms do not have fridges but they do have ice machines.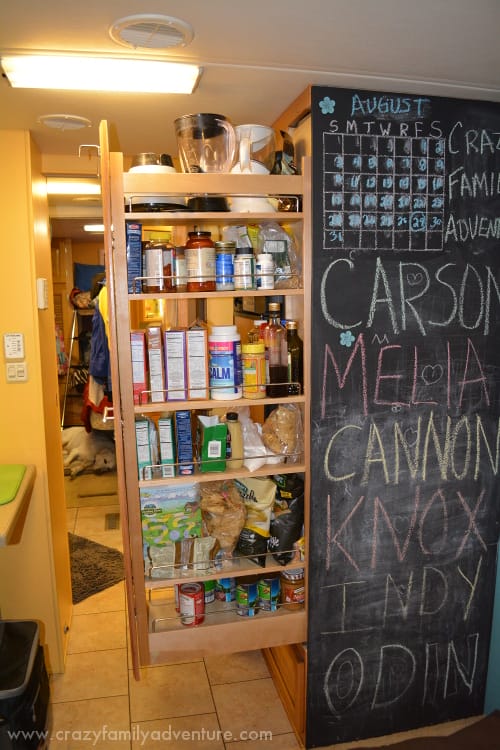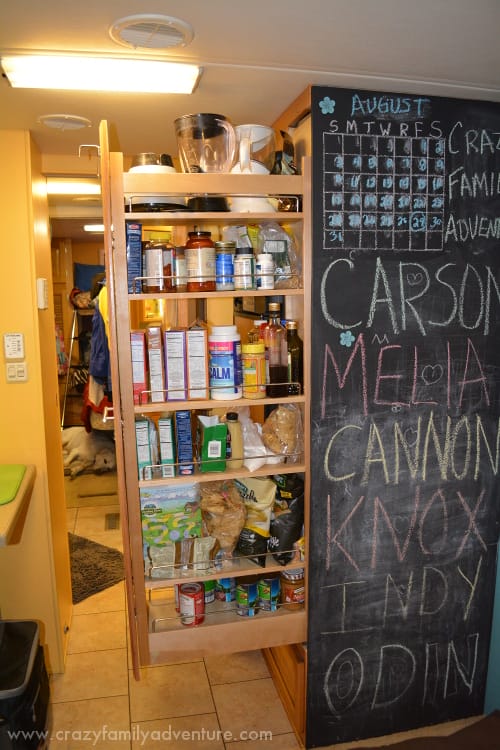 Sunscreen
Even though it is cooler, you are that much closer to the sun. I am not a fan of sunscreen, so we just made sure to have our shoulders and heads covered if we were out for long stretches.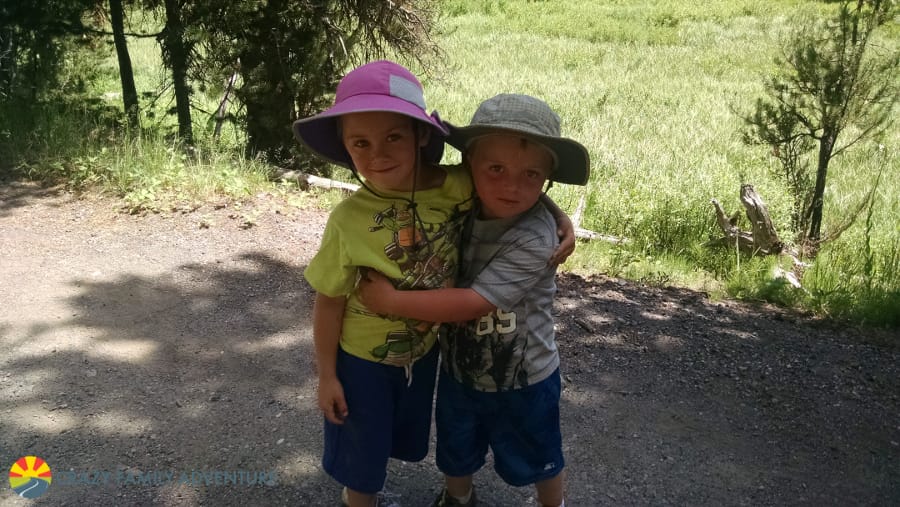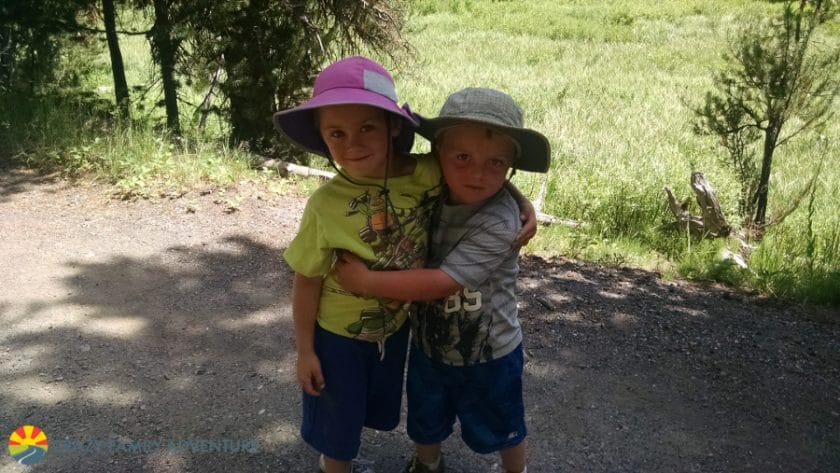 Binoculars
If you are someone who normally goes on hikes and trips like this, you will most likely have brought a pair of binoculars. If you are a normal traveler (and more worried about making sure everyone has enough underwear and clothes to wear) you will probably forget about them and really regret that when you spot a grizzly 200 yards away! Pick the kids up a pair too! Otherwise, the kiddos will be using yours the whole trip!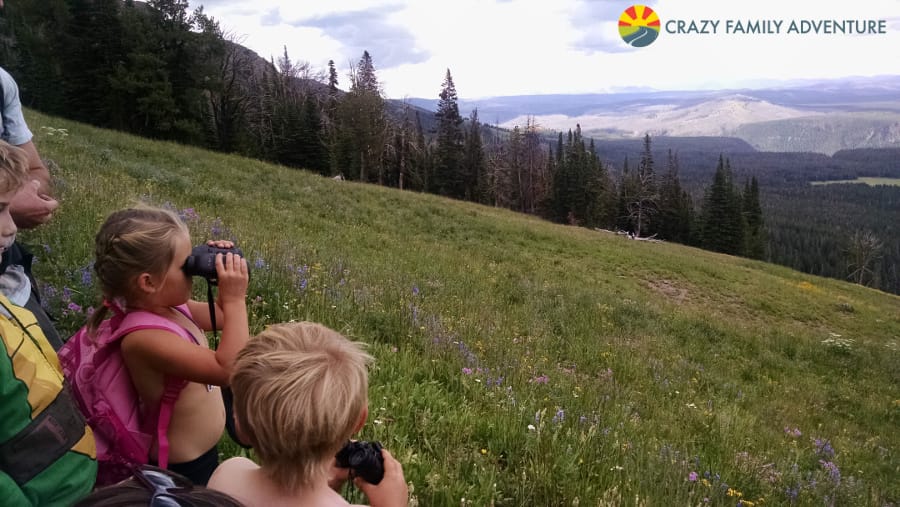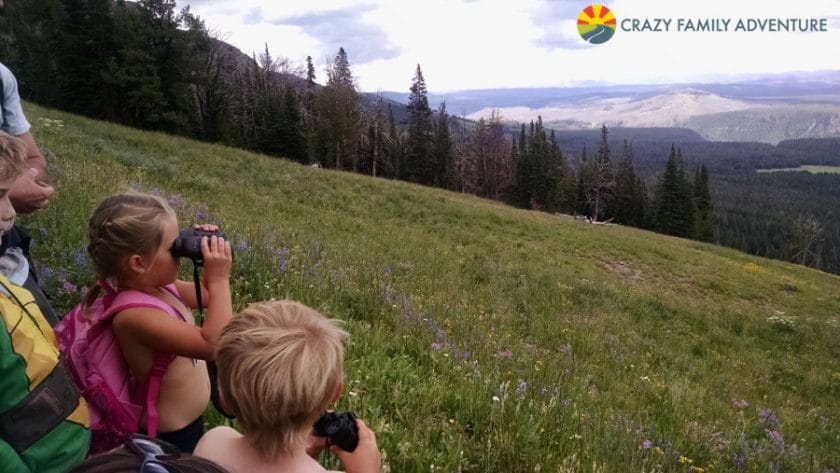 Yellowstone GyPSy Driving Tour mobile app
My mother-in-law found a really cool app that uses your gps location to tell you about the area of the park you are in. It was neat to hear all of the history that happened at different places around the park. The app costs $4.99 and is available on both Android and iOS.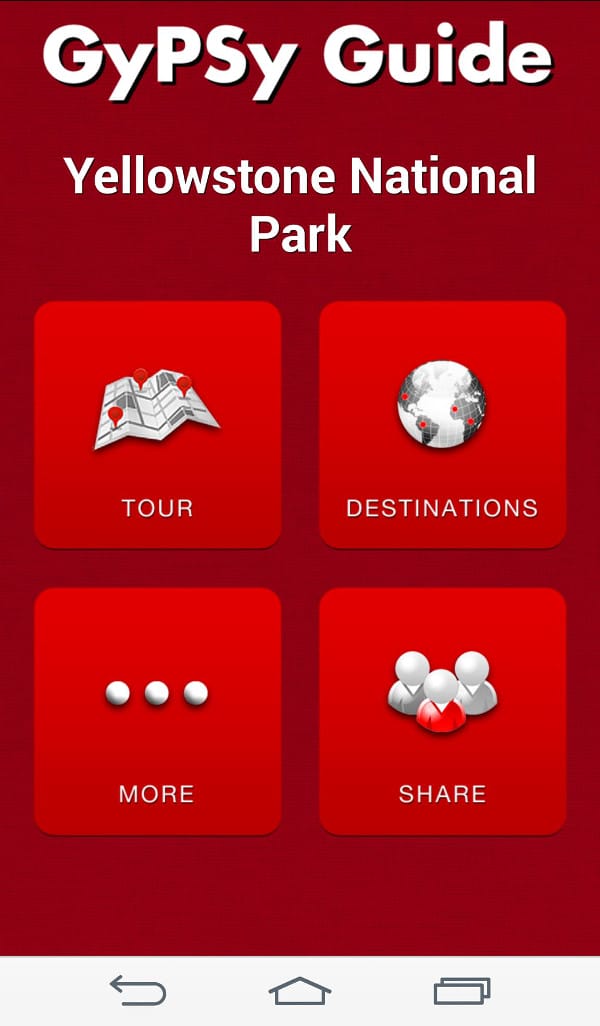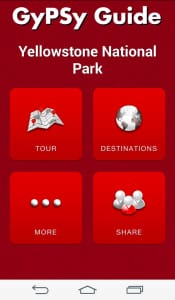 Patience
Let me tell you, the first couple of times you see a buffalo in the road it is really cool! By the 10th time you are like "Come on already! Just go around it!" Buffalo traffic jams or really any animal siting can cause a traffic jam that could last for over an hour! There are only single-lane roads in Yellowstone so there aren't many options. Be prepared for this and know that getting anywhere is probably going to take longer than you think!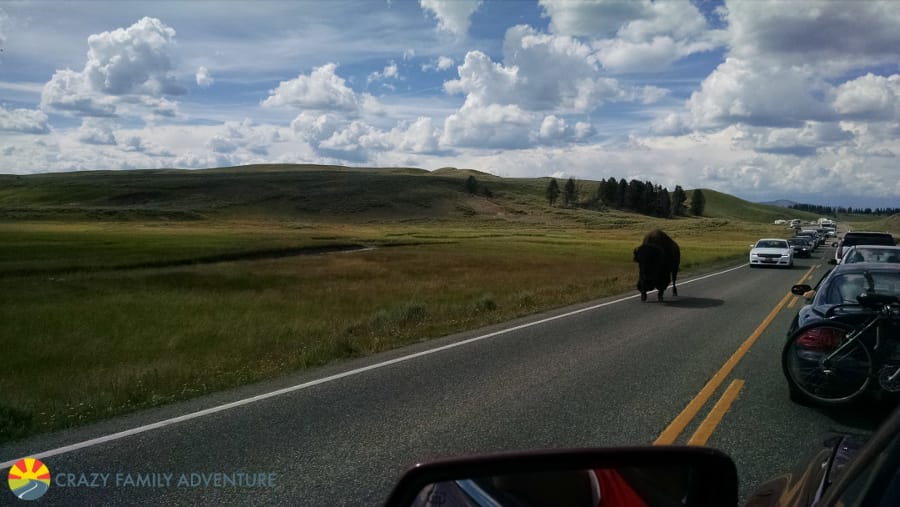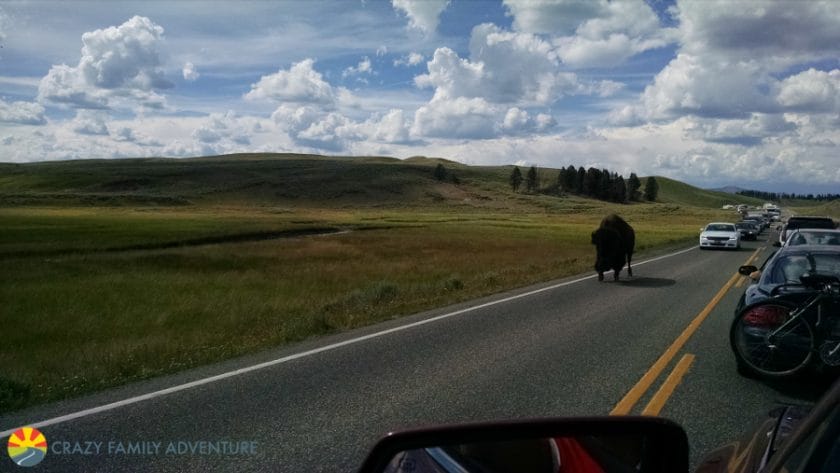 Layers
The weather is unpredictable. It can be 45 degrees at night and then 85 during the day. But that nice 85 can drop to 60 quickly. So be prepared when you pack for Yellowstone and bring quite a few layers.
Camera Lenses
Rent a big lens for your camera if you can. I believe you can rent them online or they were offering them for rental in Gardiner at the Yellowstone store when we were there.
Spotting Scope
If you are going to go at it on your own you will want to rent a spotting scope in Bozeman, MT. However, before doing this we definitely recommend booking a tour with Yellowstone Wildlife. You can read about our experience on our post: Things To Do In Gardiner.
First Aid Kit
It is always good to have a first aid kit with you. We normally travel with simple things like band-aids and Neosporin. But you may want a more robust kit.
Hiking Shoes/Hiking Boots
We have gone back and forth on this with our kids. And have come to the conclusion that just regular Nike type of shoes works fine for them and we have even had kids do hikes in old school converse and they have been fine. For the adults, we recommend a good hiking shoe or hiking boot – depending on your preference – like Keens.
Water Bottles
If you plan to do any amount of hiking beyond 2 miles you will want a water bottle for each member of your family. We recommend a Hydro Flask since it is the best at keeping your water cold.
Insect Repellent
For us we would bring with an essential oil insect repellent versus bug sprays that we get from Mountain Rose Herbs. But really in Yellowstone, we have not found bugs to be much of an issue. So just in case, you will want something but hopefully, you won't have to use it.
Animal Rules
Other than that, we recommend making sure you understand the rules around the animals – the map you get at the entrance or in the visitor centers will have information about the animals and how far you should stay away from them. Listen to what it says and add another 25 yards to their recommendations!
Visiting Yellowstone is an amazing trip. And if you do forget something they do have stores within Yellowstone and the gateway cities – like West Yellowstone or Gardiner have a few stores too. So embrace the fact that it isn't like "home" and come as prepared as you can and enjoy your trip!
Be sure to check out our Yellowstone National Park page for more information on the park and what to do in Yellowstone with kids! We cover the following:
Old Faithful Yellowstone – 19 Tips And Things To Do
11+ Fun Things To Do around Tower Roosevelt in Yellowstone
Grand Canyon Of Yellowstone: 6 Best Things To Do!
8 Things You Don't Want To Miss In Mammoth Hot Springs
11 Reasons To Visit Fishing Bridge Yellowstone
We also have a post on the Grand Tetons and a full outside of Yellowstone itinerary that covers things to do outside of the park. Plus our top Yellowstone Airbnb picks!
Above all take this list for Yellowstone and what to bring and enjoy your trip to Yellowstone!
If you are interested in exploring the area around Yellowstone (which we highly recommend) be sure to check out our post: Yellowstone Vacation – 12 Day Itinerary For Visiting In And Around The Park and 8 Breathtaking THINGS TO DO Near Yellowstone National Park
Pin This Post: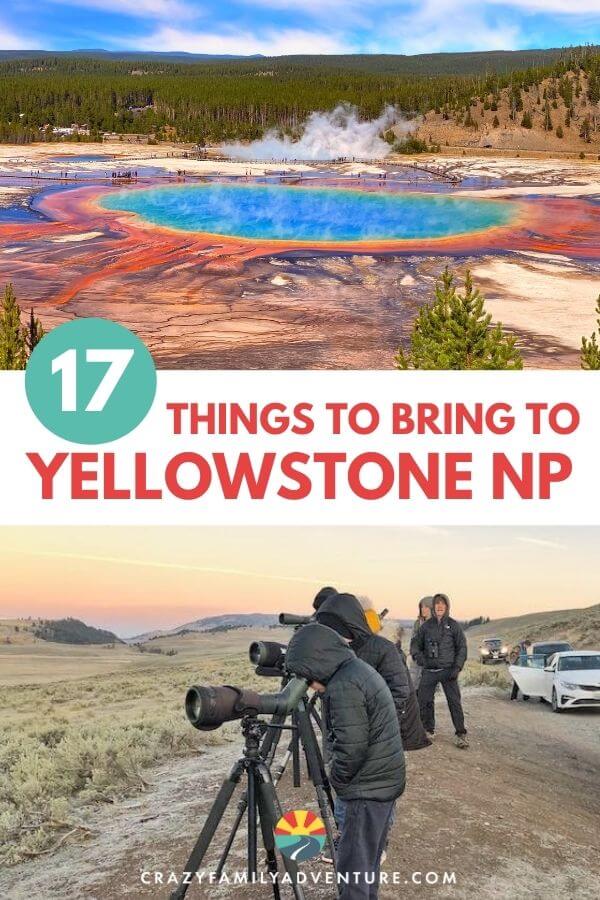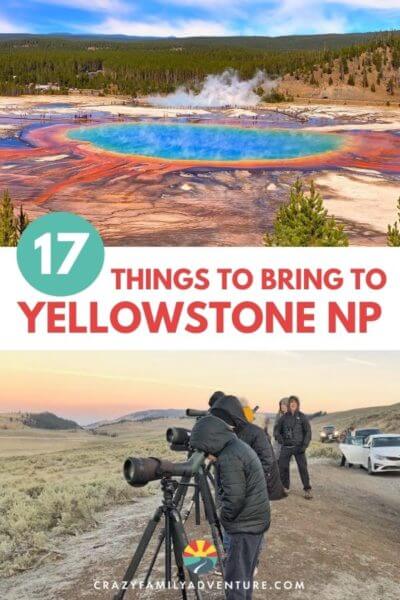 DISCLOSURE: This post may contain affiliate links, meaning I get a commission if you decide to make a purchase through my links, at no cost to you. Please read my disclosure for more info.