You will love all of the amazing things to do in Zion National Park. This is the most popular of the 5 Utah National Parks and was Utah's first National Park. It is known for its steep red cliffs and the Virginia River.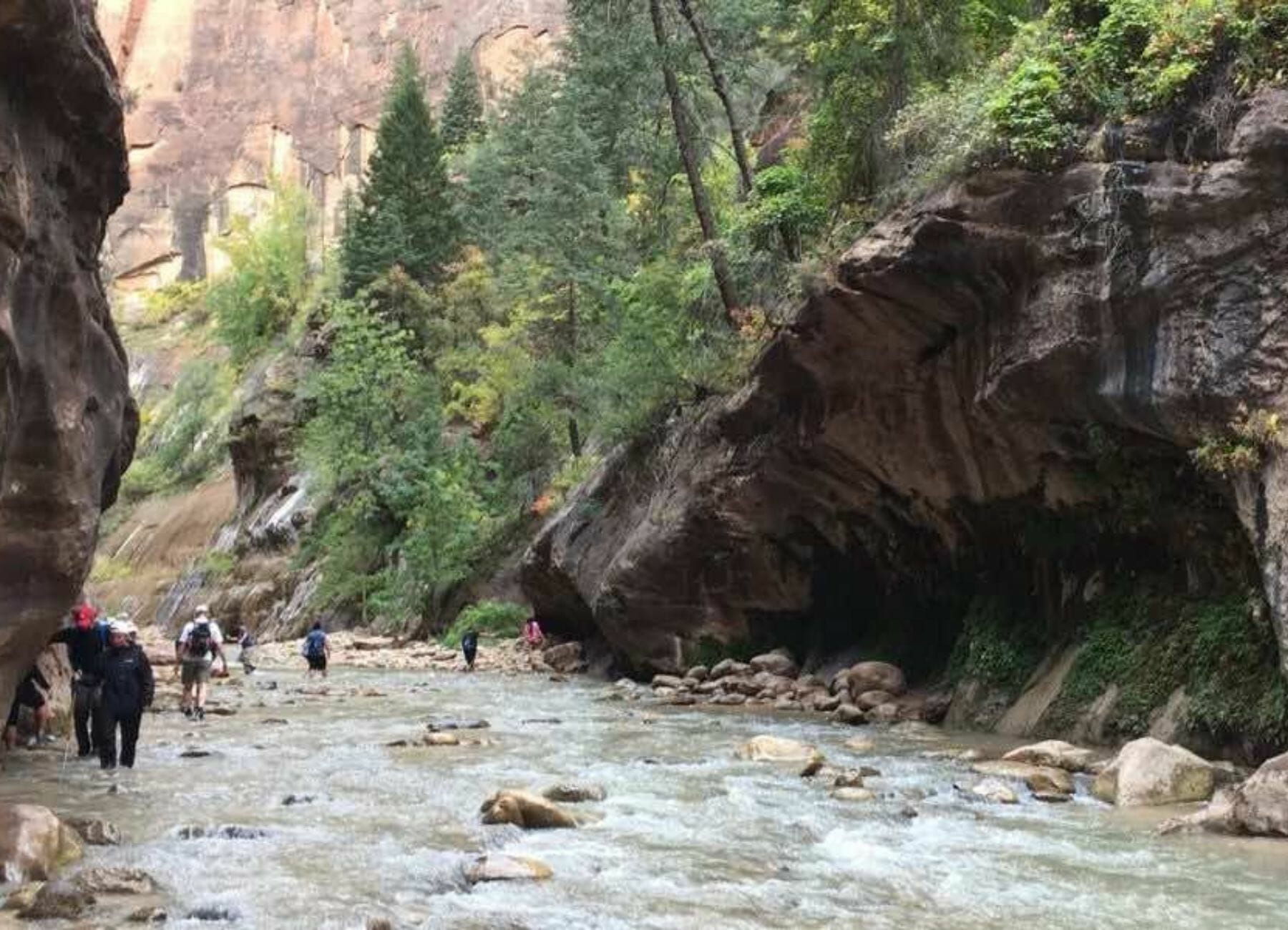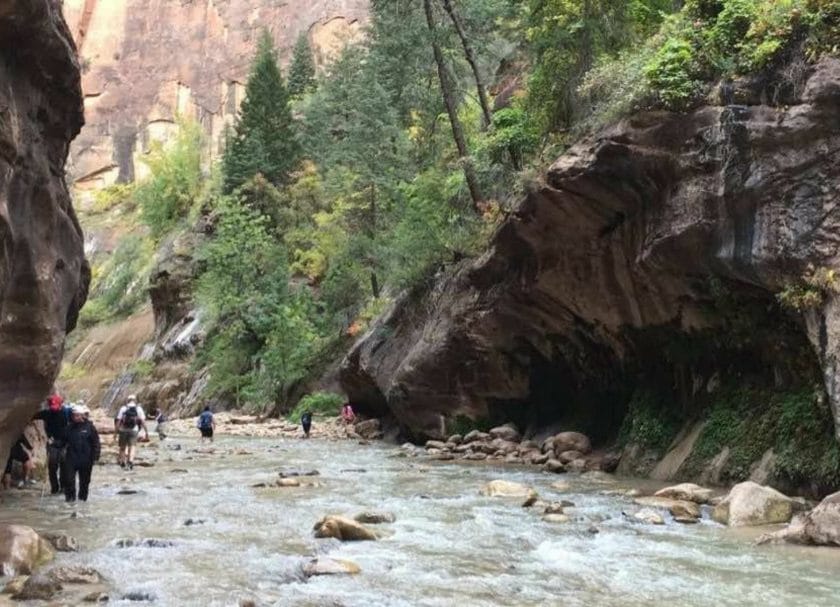 Check out our Utah National Parks Road Trip itinerary to plan a trip to see all 5 Utah National Parks! If you want to visit more parks have a look at our National Park Road Trip ideas.
Zion National Park is a great place to go on an RV trip. Click here to learn more about renting an RV.
When To Visit
In our opinion, Zion is best visited in the Spring or Fall and not the hot busy season of summer. Granted the water in the narrows may be cold this time of year but with the right gear (that you can rent in town) it is an enjoyable hike. We have heard people say that Zion in winter is amazing too!
Michelle – who helped us with this post visited for one week in March for Spring Break. We also know other travel writers who agree March is an awesome time to visit this National Park since the weather is perfect for exploring.
Getting Around
Be prepared that you cannot drive your car into Zion National Park. Instead, you must park and take the shuttle anywhere you want to go inside the park. Yes – this can be annoying (and it was). But given the number of people that visit there is no way they could let people drive in the park. The roads are small and the parking lots are either smaller. So it is the right choice to have the shuttle service.
Know you could end up waiting in line for the shuttle so just be prepared to be patient. I get it that isn't easy!
Also you never know when they are going to do timed entry tickets to a National Park – so always check the website before you go and if you are planning a trip do a frequent check to make sure nothing has changed.
Don't forget to get your National Park Pass if you plan to visit more National Parks while in Utah.
Things To Do In Zion National Park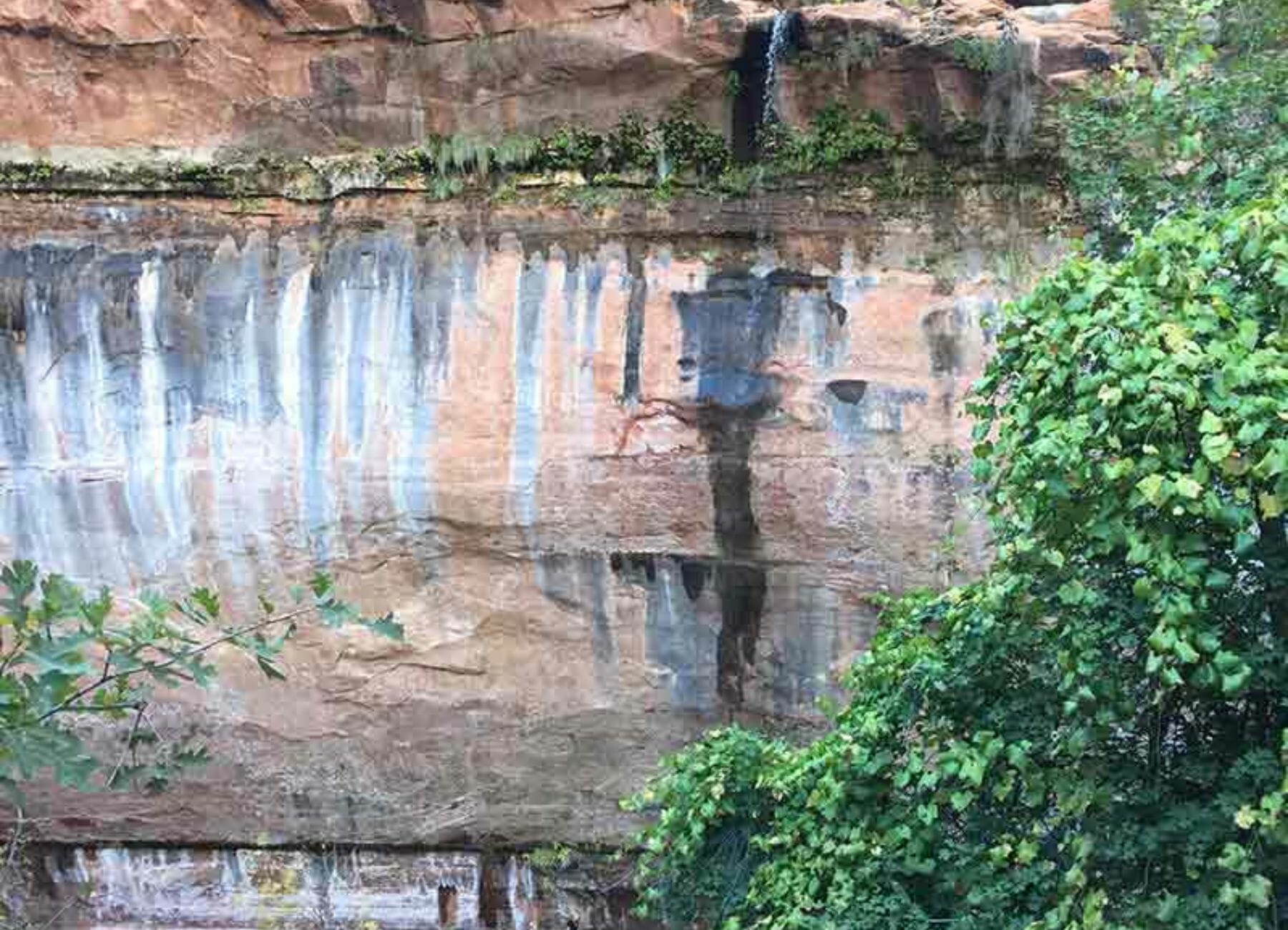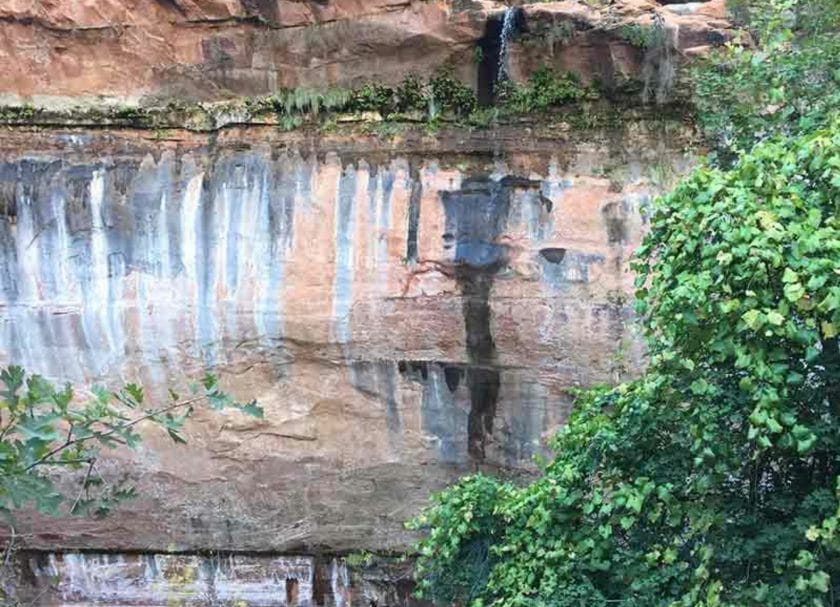 Visitor Center
The visitor center is an important 1st stop for your time in the park. National park visitor centers and national park rangers are a wealth of information.
Not only do they have exhibits and typically a park film, almost all the rangers love talking to visitors and helping them plan their trip into the park (talk about a dream job). My favorite thing to do is take the time to talk to the rangers about their favorite part of the park and ask what they would do with kids our age.
I also often ask what a less visited part of the park is they would recommend. They often recommend hiking trails that many have not considered. On many occasions, I have even received insider tips.
The park rangers are truly the experts on the park and most love their jobs. Don't skip this step!
Junior Ranger Program
The visitor center is also where you can pick up your Junior Ranger books. The National Park Junior Ranger program is another highlight of the National Parks for our family.
Each park (or monument or historic site) has a booklet of information, activities, and challenges for the kids to complete. Once the kids have completed the activities, they can return to the visitor center to be sworn in as Junior Rangers and receive a badge.
Our kids have become Junior Rangers at 21 National Parks sites so far. Junior Ranger books make for an awesome day of homeschooling. You spend the day in the park exploring, hiking, learning, reading the visitor center exhibits, and watching the park video.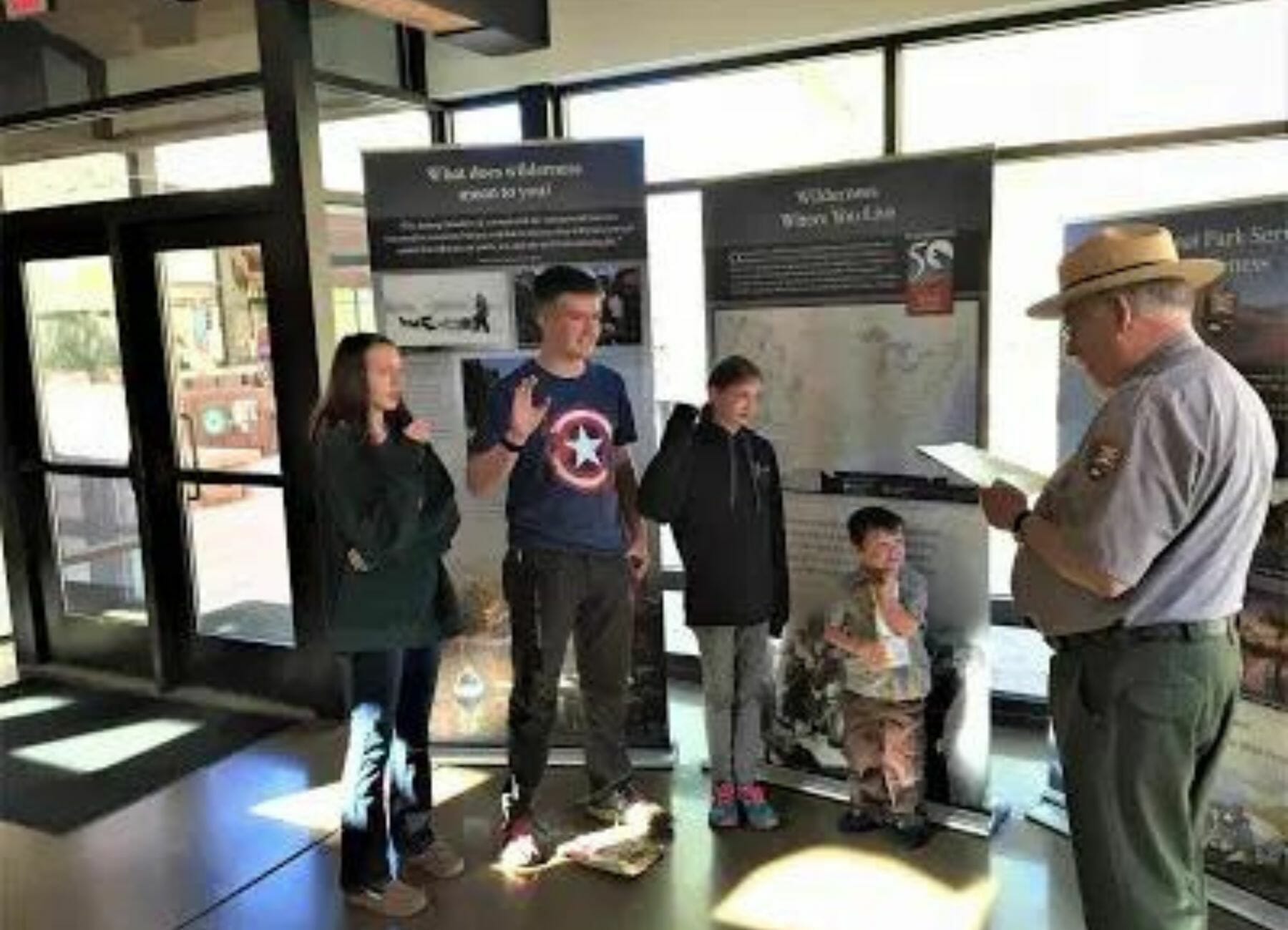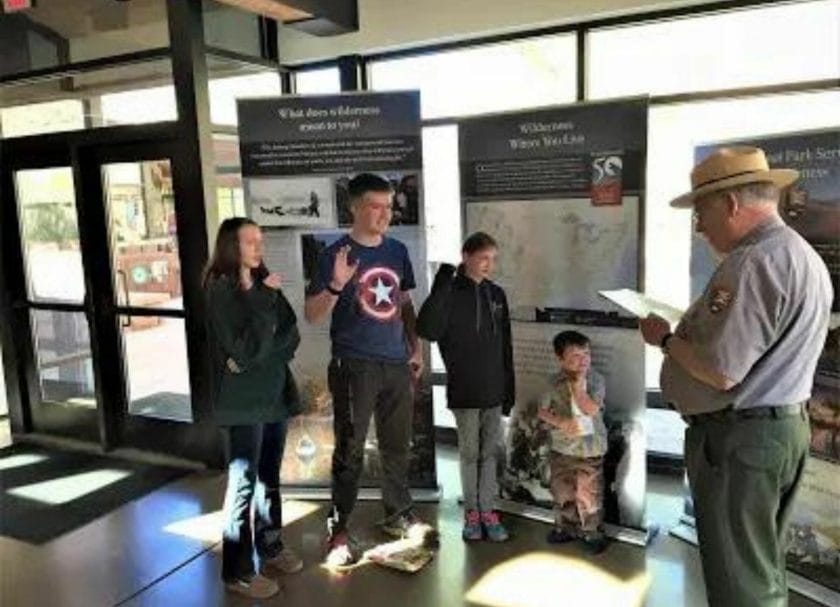 Ranger Led Activities
Ranger lead activities are another national park favorite for our family. If you visit in the off season the activities will be limited, but if you visit during peak season there should be several ranger led activities each day.
Ranger talks are informative and a lot of fun. Ranger led hikes are some of our favorite as the rangers take you on a hike to a specific area and narrate the hike with their wealth of information. Such a great experience!
Some parks even offer special Junior Ranger activities that are geared towards kids. We have done things like play games focused on learning about the park or getting to touch animal hides or bones. Read your park newspaper and map and ask what ranger activities are available while you are visiting.
Hike The Narrows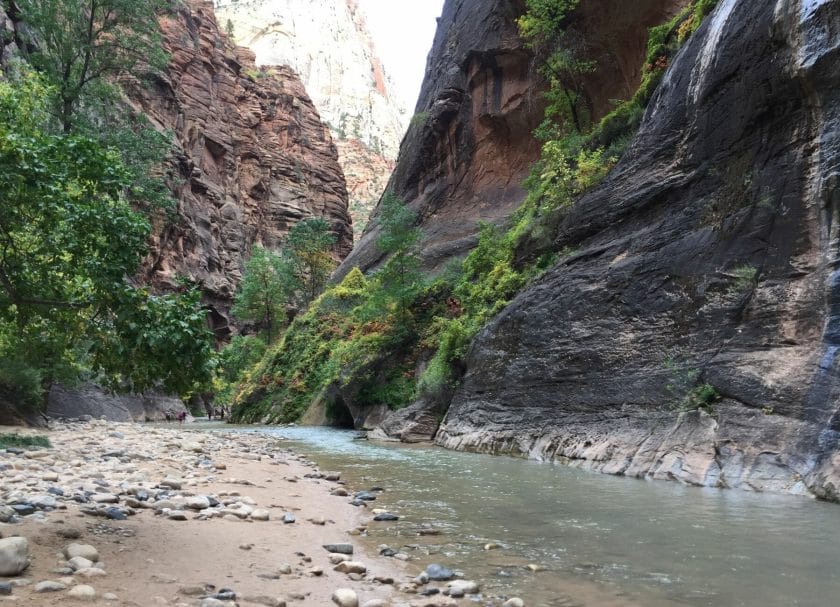 Doing the Zion Narrows hike is a highlight of visiting Zion National Park. It is a narrow section of canyon that can only be hiked by walking up or downstream. If you want to hike upstream, as most people do, a permit is not required.
If hiking in a river isn't your speed, you can view The Narrows area of Zion National Park from the paved trail called Riverside Walk. You access the Riverside Walk trail one mile from the Temple of Sinawava.
Since it was March when we were visiting it wasn't too hot outside and the water was cold, so we only hiked a short distance in the river. Even if you don't plan to hike The Narrows, I still recommend visiting the area. It is beautiful!
Weeping Rock
Hiking to Weeping Rock was another favorite for our family while we were there. It is a short trail, but Weeping Rock is neat. The area is a lush hanging garden where water flows year-round.
Unlike a waterfall, the water seems to just seep out of the rock continuously. It is quite the sight. The kids especially thought it was neat, as they had never seen anything quite like it.
I see how the rock got its name; it looks like it is weeping. Add this to your list of places to check out in Zion.
Check out this quick video clip of Weeping Rock:
Zion Lodge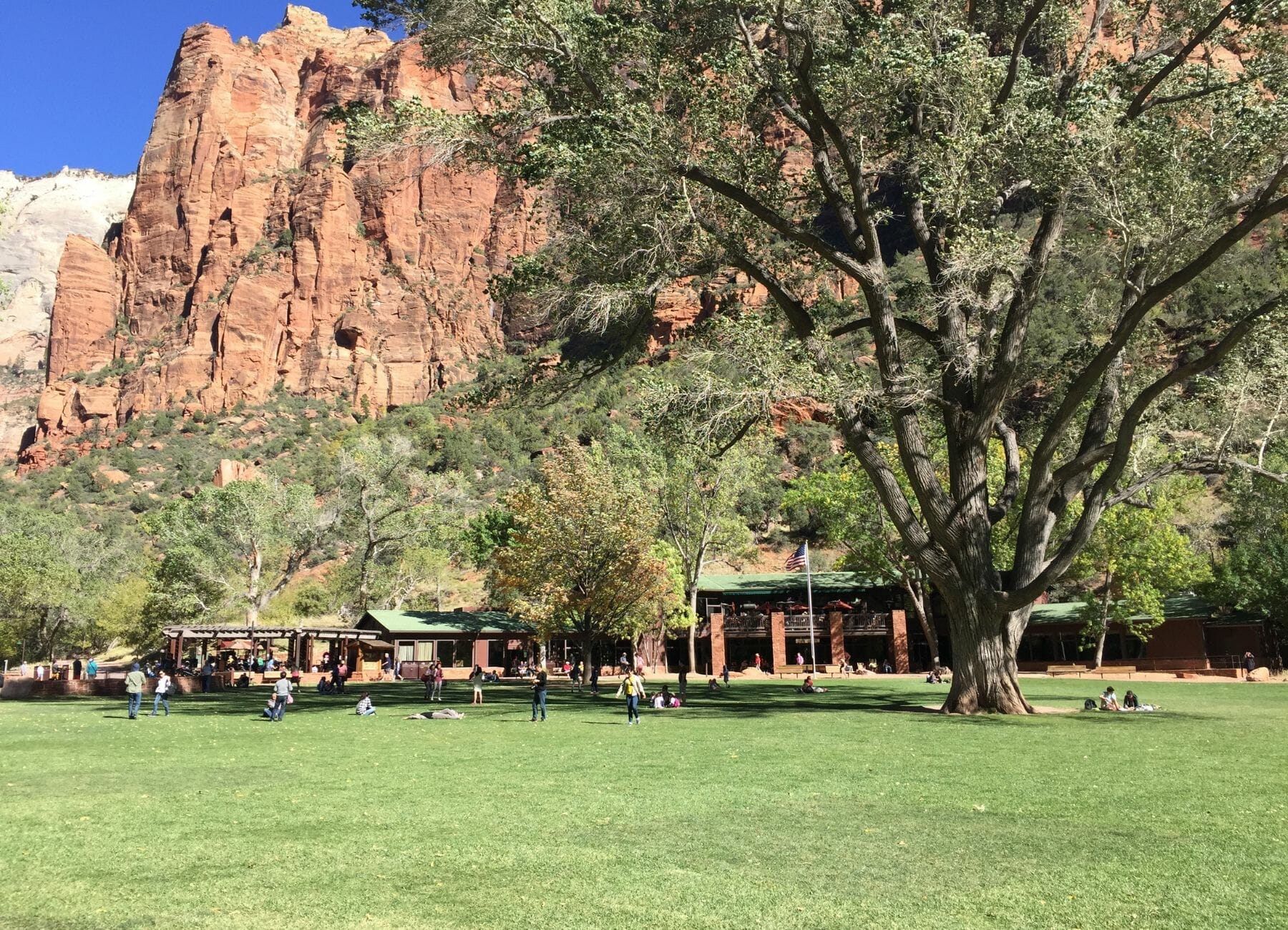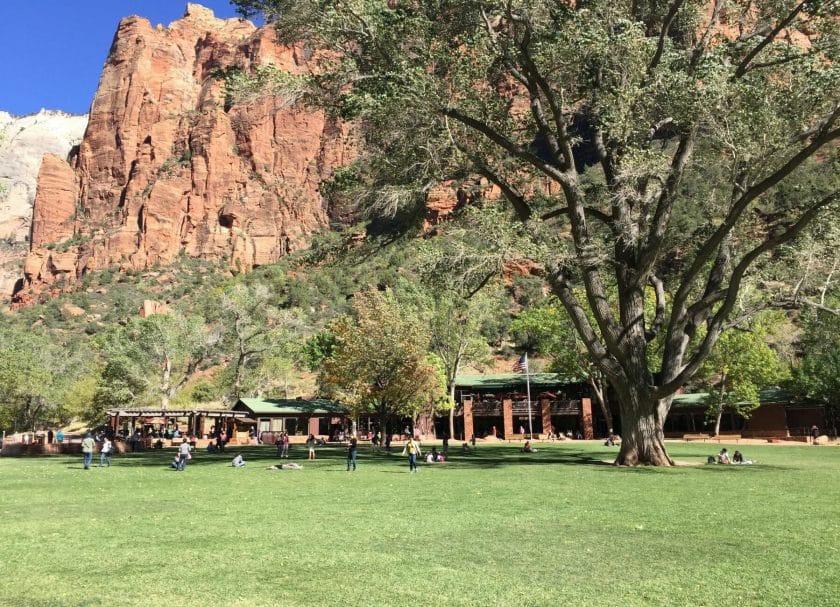 The National Park lodges are full of history and grandeur. They were built to impress so allow some time to walk through, view the architecture, and have a snack or drink. You won't regret it!
Angels Landing
One area of the park that we wanted to visit but couldn't was Angels Landing. Angels Landing is a strenuous trail with steep drop-offs, but the view from the top looks amazing. It is not recommended for small children or those afraid of heights and we had both in our group.
If you are a good hiker and have older kids, Angels Landing is one of the hikes in Zion that you won't want to miss!
Checkboard Mesa
Another area we read about but were not able to visit was the Checkerboard Mesa. If you enter Zion from the east it is hard to miss the colors that essentially make a checkerboard. Beautiful red rock and other colors add to its beauty.
Checkerboard Mesa looks like a beautiful place to hike so plan on spending some time in this area.
Zion Canyon Scenic Drive
The Zion Canyon Scenic Drive is Hwy 9 from I-15 to Mount Carmel Junction. This is a beautiful drive. If hiking isn't your thing, this scenic drive would be a great addition to your trip to Zion.
While doing this drive don't miss The Canyon Overlook Trail. It is a short hike but with a beautiful view. Just remember that RVs and big trucks need an escort through the Carmel Tunnel so plan accordingly.
Horseback Riding
Horseback riding is another way to enjoy the park. There are rides for different ability levels and for families with kids.
Zion Canyon horseback rides follow the Virgin River for 1 hour on an easy trail ride. Let the horses do the work and enjoy the beautiful scenery.
Zion National Park is a beautiful National Park and should be on everyone's list to visit someday. Its location makes it easy to plan a road trip from many western states. It is easy to include Zion on a trip to Moab, Utah (and Arches National Park and Canyonlands National Park) or The Grand Canyon (what we did), or even Las Vegas, Nevada.
Including more than one site in a trip makes the drive or flight seem more worthwhile. If you can camp and plan your own meals, you can make a national park vacation very affordable. Another money-saving tip is to purchase the America the Beautiful National Parks pass for $80 and enjoy unlimited National Park visits over the next year.
Where To Stay
Campgrounds/RV
We tried to be spontaneous this trip and stay at 1st come, 1st serve campgrounds in the national parks. Despite being March, we had no luck getting a spot in the national park's campground. Thankfully, because it was March, the RV parks right outside the national parks were mostly empty.
We ended up at Zion Camp. We really enjoyed our stay here and would recommend this RV Resort.
The location was literally just outside the park entrance. You could walk to the visitor's center. Since Zion has a mandatory park shuttle, we did walk to the park entrance on several occasions and then road the shuttle bus into the park.
Click here to learn more about Zion National Park camping.
Dark Sky RV Campground is about 30 miles from the National Park in Kanab, Utah. Both offer unique camping experiences!
If you are interested in RVing, but haven't taken the plunge yet, consider renting an RV for your trip! Learn more here!
Hotel
Staying in a hotel? Check out these options in Springdale, just 3 miles from Zion:
Best Western Plus (Shuttle Service for Zion comes right to the front of this hotel!)
Holiday Inn Express (Has a kiddie wading pool and heated pool and hot tub for the adults!)
VRBO

There are so many great VRBO options to choose from in Utah, check out these:
The Historic Rose Cottage – Quaint cottage just a few minutes walk from restaurants or shuttle stops.
Thank you Michelle Brown from There Must Be More To Life Than Dishes and Laundry… for sharing your top things to do in Zion National Park!
Crazy Family Adventures Recommendations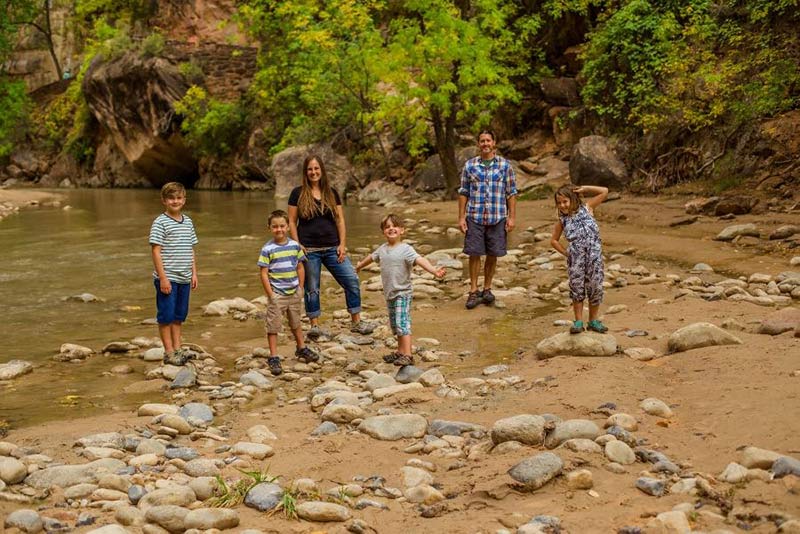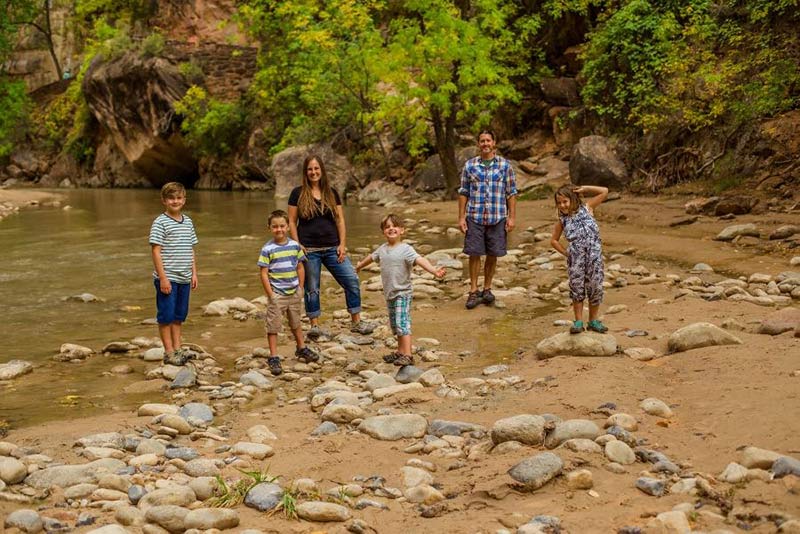 Michelle had some great recommendations! A trip to Zion National Park is a must-do when you are in Utah. The lush greenery, sandstone and water make this park unique to the other Utah National Parks. There are also a lot of great things to do near Zion National Park!
Below are our recommendations on what not to miss and what to expect when you visit:
Crowds
Of all the National Parks in Utah Zion felt the busiest. Be prepared for this and know that you most likely will not be able to drive into the park but will instead have to park in the main lot and take the shuttle everywhere.
Sometimes there is a line for the shuttle as well. We named it the Disney World of Utah National Parks due to the crowds and the lines . . . don't let this stop you from going. Just be prepared for it.
Where To Eat
There is a nice town right outside of the park called Springdale. There are a variety of sit-down restaurants and places like Subway if you just want to grab a quick bite to eat. If you are looking to stay in a hotel while you are here this would be where to stay.
The Narrows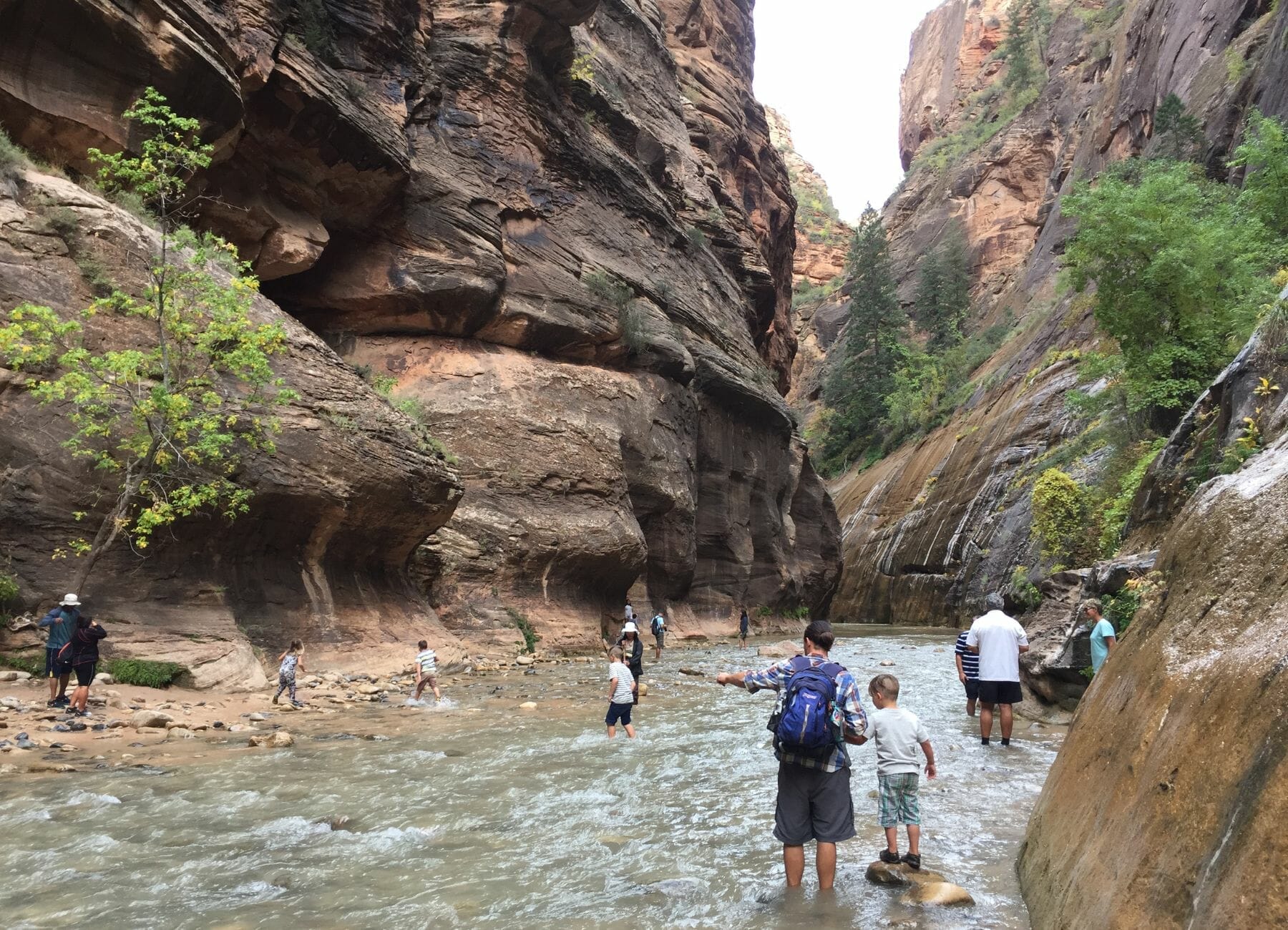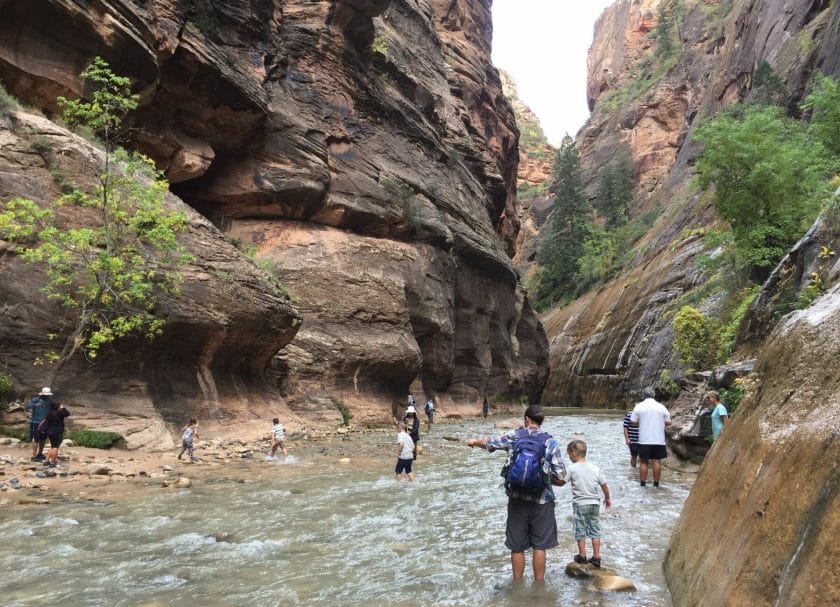 We second Michelle's recommendations for the Narrows! We had a blast hiking with our kids about a mile in – where we were knee-deep in water. It was cold, but we were fine in just our shoes and shorts.
If you want you can rent wetsuits and wet shoes (is that what they are called??) to help stay dry and to keep the cold out. We did this when we went back and hiked it again and it was actually really nice to have! Plus the pole they give you was very helpful for maneuvering through the water.
The only downside is you do have to bring them back by a certain time. That is always a tough one for us :). But we managed it!
Emerald Pools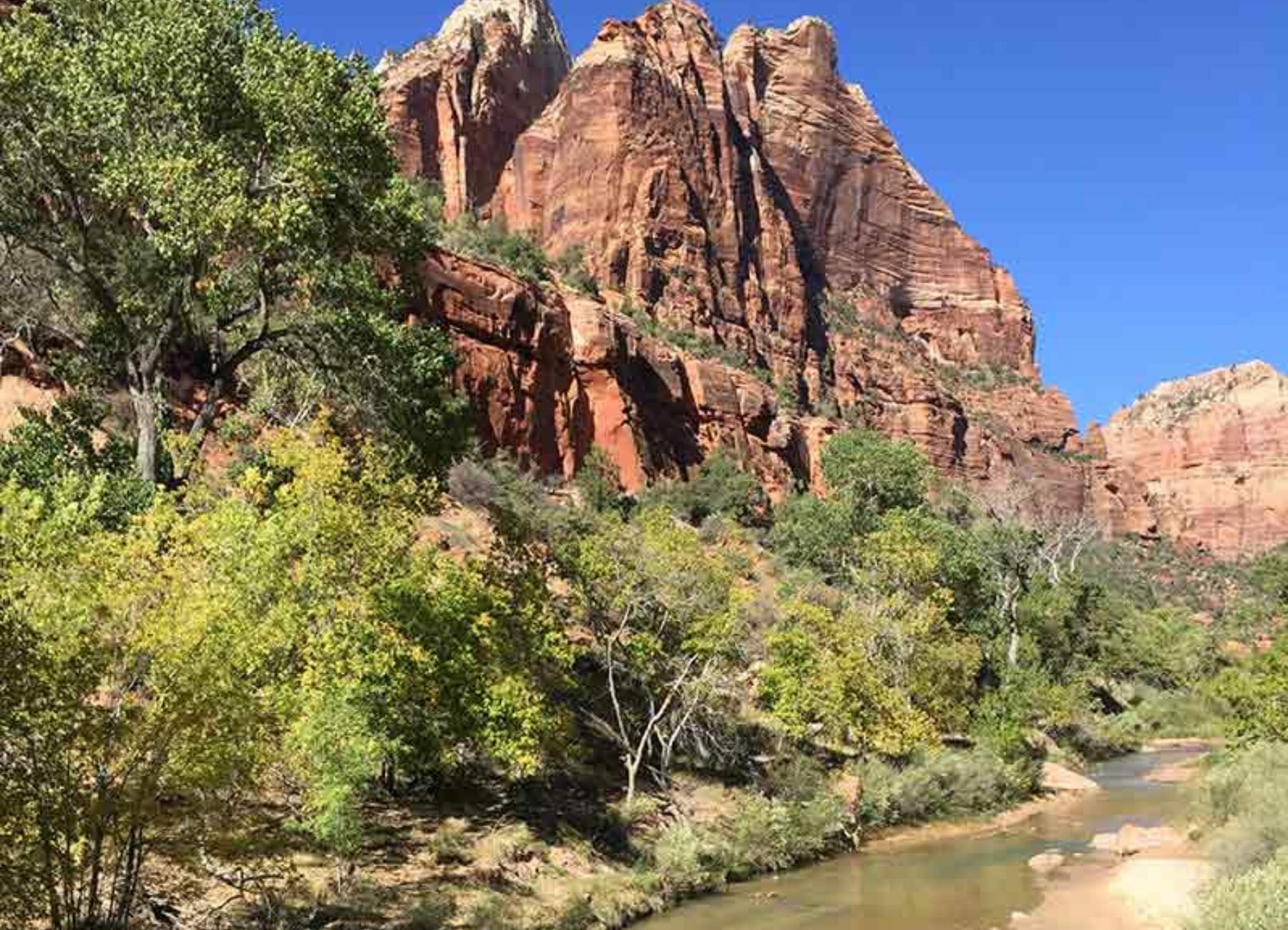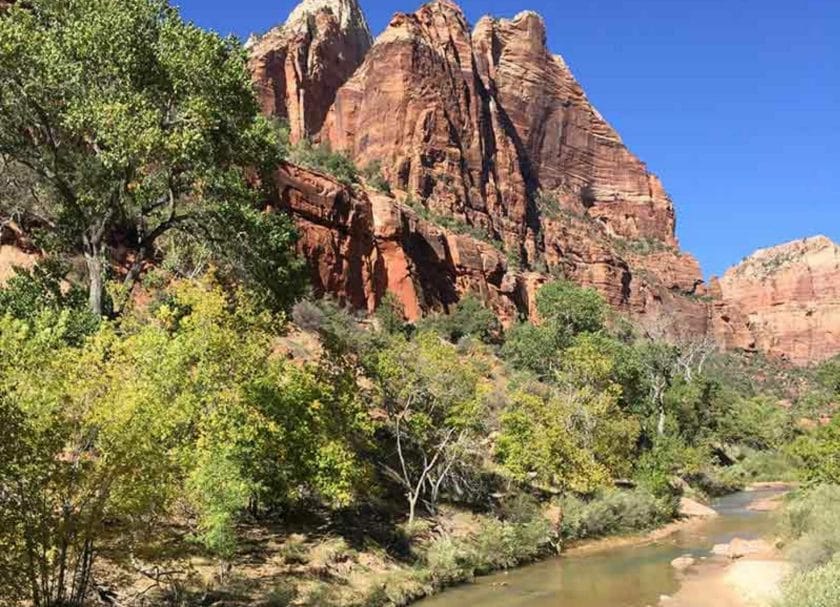 Another hike we enjoyed was the Emerald Pools. You hike up and underneath a waterfall as part of the trail.
There are 3 pools you can walk to: the lower, middle, and upper Emerald Pools. If you hit all three it is a 3 mile loop. We liked the upper one the best.
Kolob Canyons
If you are looking for a scenic drive, check out Kolob Canyons road – a five-mile scenic drive that takes you along beautiful views and several trailheads.
The Lodge
We really enjoyed hanging out on the grass and grabbing a snack at The Lodge right in the middle of the park!
Additional Activities:
Sunset Jeep Tour
Take a sunset Jeep tour up high and get a spectacular view of Zion and the surrounding parks!
ATV Slot Canyon Tour
Enjoy a guided ATV tour of Zion and get to visit areas not accessible by foot only!
Rock Climbing and Canyoneering Tour
Enjoy and awesome Rock Climbing and Canyoneering tour of Zion! Equipment, training and an expert guide are all included, just show up and have a blast!
We did one of these and it was a great time! Definitely scary at first but everyone got the hang of it and we were so glad we did it!
Utah National Parks Tour
Are you in love with the idea of seeing ALL 5 of Utah's amazing National Parks? This National Parks tour might be for you! Not only do you get to see and hike Zion National Park on your guided tour, but also Canyonlands, Bryce Canyon, Arches, and Capitol Reef National Parks.
The six-day tour includes your lodging and breakfast, lunches at trendy local restaurants and even a couple of dinners! You are driven to the parks and given plenty of time to hike and explore as well as given driving tours of the various parks.
This is a fantastic way to see all 5 of Utah's National Parks in just 6 days, while a local guide to give you lots of history on the parks and take you to the best local places to eat to boot! Click here to learn more about this tour!
Other Utah National Parks
I know Zion National Park is a favorite for a lot of people that come to Utah but I have to say for us, the amount of people in the park took away from us enjoying it as much as places like Capitol Reef. But that is for you to judge yourself and you can do it by visiting all 5 National Parks and a State Park on the ultimate Utah Road Trip!
Arches, Canyonlands, Capitol Reef, Bryce, Zion and the Goblin Valley State Park all offer amazing hiking and landscapes. If you have extra time include a trip through Grand Staircase Escalante National Monument too.
You may also enjoy these National Parks posts:
11 Utah Mountain Biking Trails You'll Want To Check Out
12 Epic Zion National Park Hikes You Don't Want To Miss
Great Things To Do In Page, AZ
12 Awesome Things to Do in St George, Utah
21 Fun and Exciting Things To Do In Moab, Utah
10 Unbelievable Things To Do In Joshua Tree National Park
14 Awesome Things To Do In Death Valley National Park [And Where To Stay]
19 Magical Things To Do In Glacier National Park [Map Included]
21 Epic Things To Do In Yosemite National Park With Kids
19+ Unforgettable Things To Do In Sequoia National Park
11 National Parks Near Las Vegas To Visit This Year
5 Best RV Sewer Hoses For Clean Camping
Pin this for later: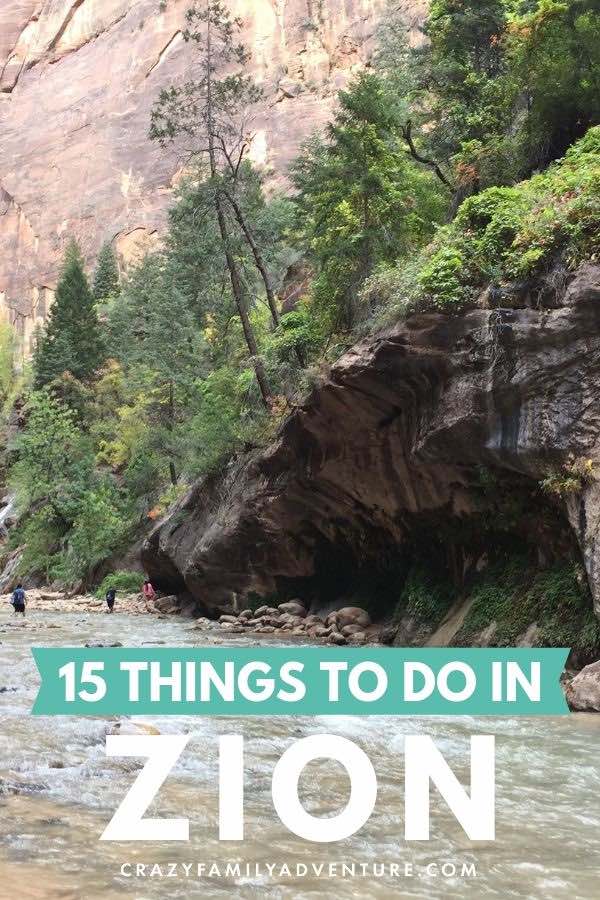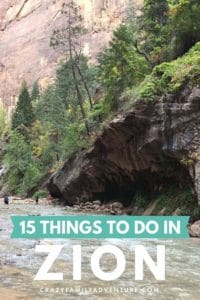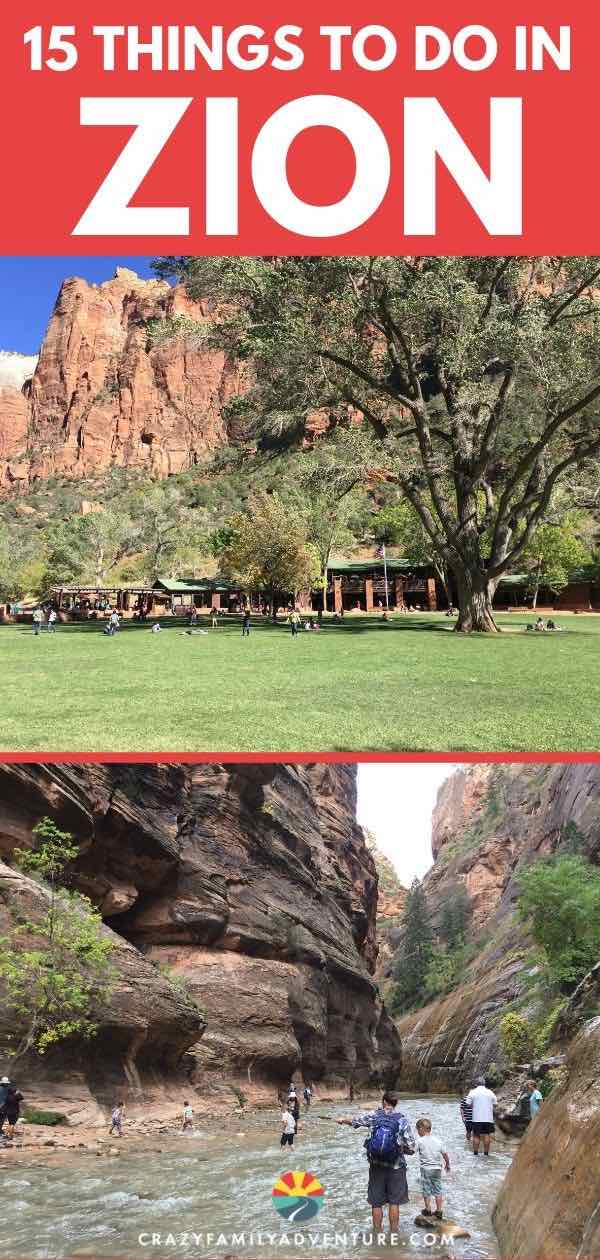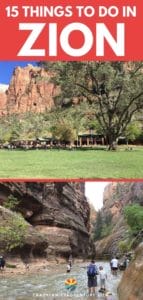 DISCLOSURE: This post may contain affiliate links, meaning I get a commission if you decide to make a purchase through my links, at no cost to you. Please read my disclosure for more info.