Last time we were in northern Arizona we missed visiting the city of Page, and we were excited to come back and check it out, especially after hearing so many amazing things to do in Page, AZ.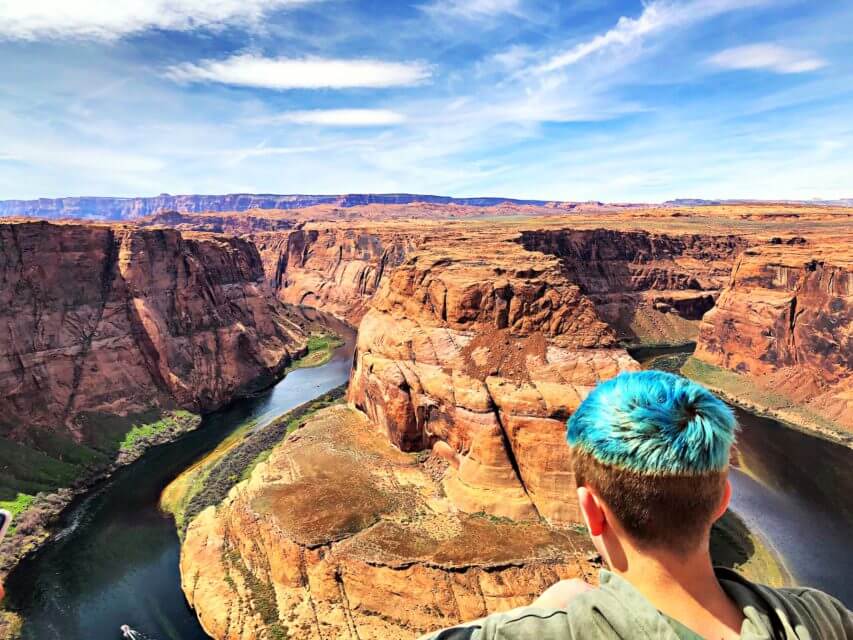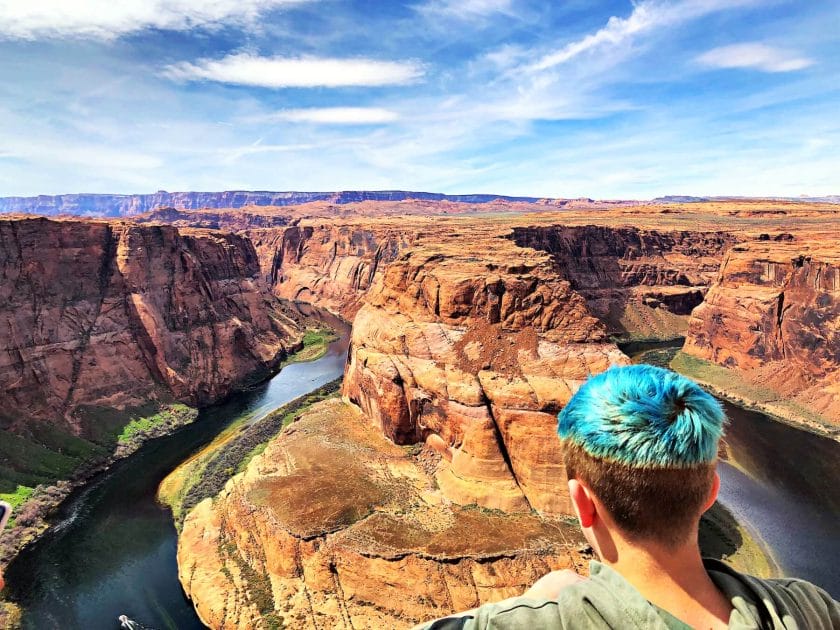 We were not disappointed! From kayaking and paddle-boarding to canyon hikes and amazing views, there are amazing things to do in Page, Arizona, and despite its small town status, we never found ourselves feeling bored for a single minute of our visit. 
Powell Museum
This first thing everyone should do when visiting the area is pay a visit to the Powell Museum. This museum serves as a welcome center and offers tons of information on things to do in the area, as well as exhibits on Colorado River history, the geology and paleontology of the area, the rich cultural history of this place, and more. 
While the museum is small and can easily be seen in only an hour or so, it's a great introduction to the area. Best of all, the museum offers free admission! 
Glen Canyon Dam Visitor Center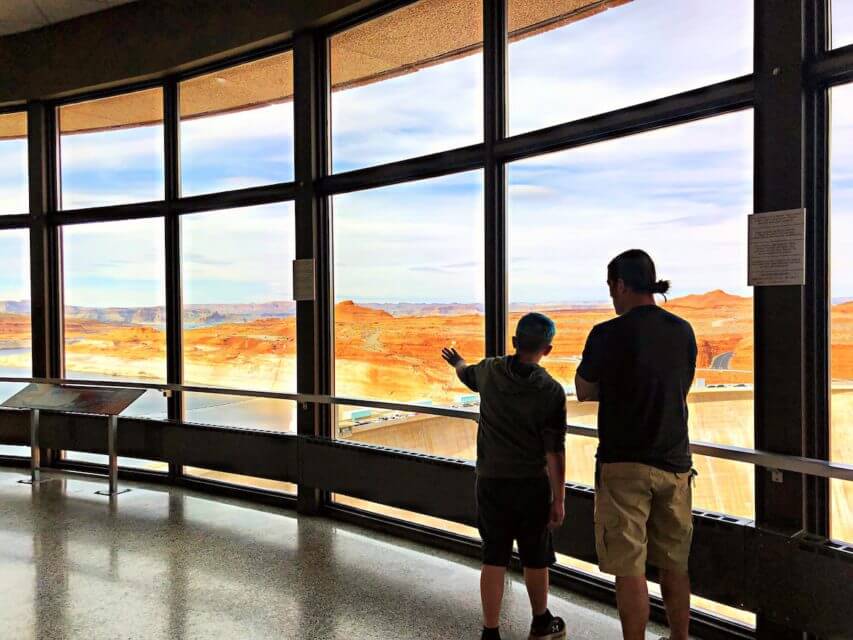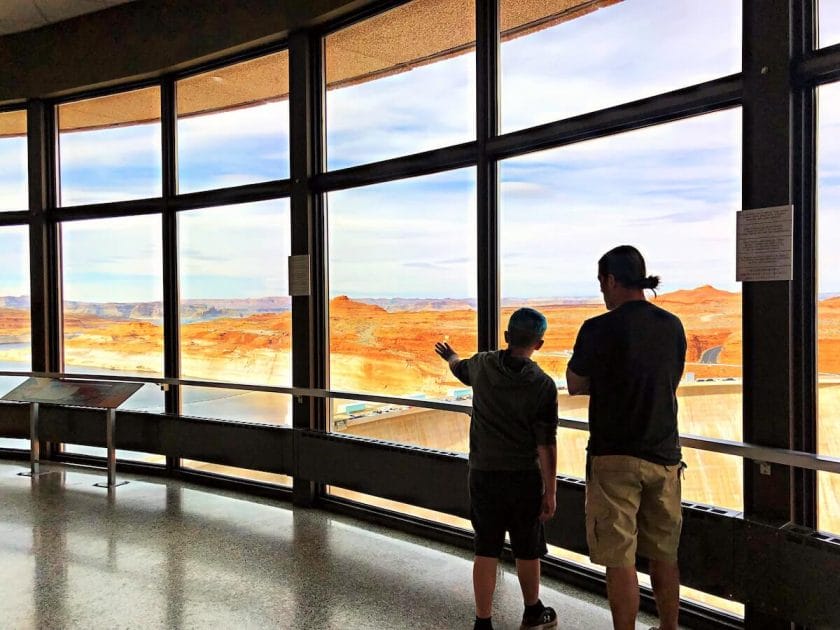 Gotta love a free stop! And that is exactly what this can be. Head to the Carl Hayden Visitor Center and spend some time in the free museum, where you can learn about the Dam with a good amount of hands-on activities. A Junior Ranger program is available for younger visitors, and a gift shop sells fun souvenir items if you wish to do a bit of shopping. While you're there, take in the amazing view of the dam and the Colorado River from the safety of the glass windows.
You can pay and sign up for a dam tour as well. We didn't get a chance to do this, but it would be a great way to learn more about this iconic landmark. 
Antelope Canyon Tours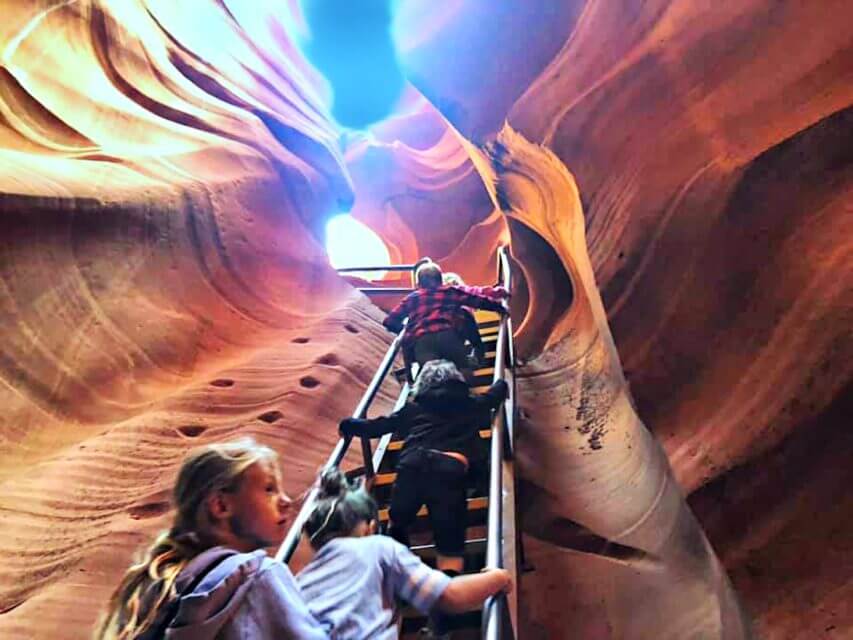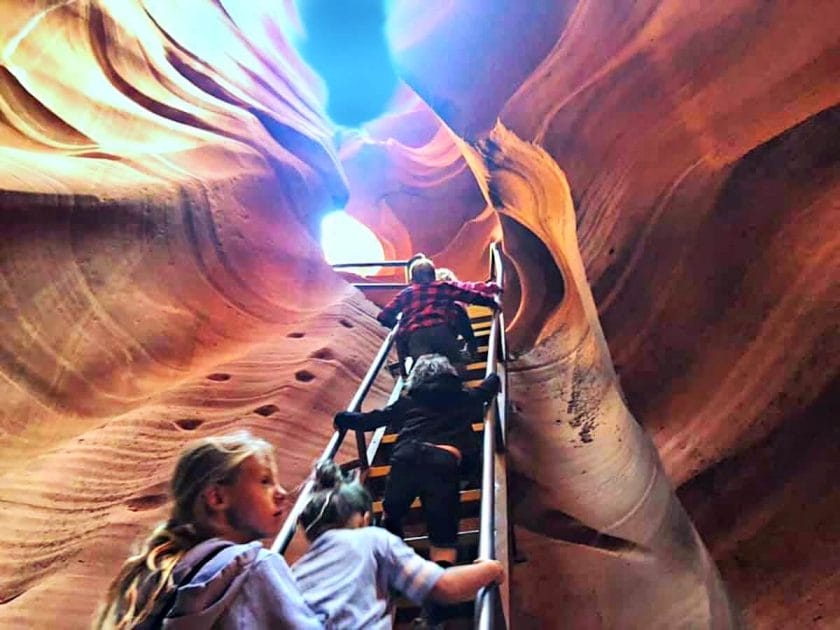 You'll definitely want to take one of the guided Antelope Canyon tours. This gorgeous slot canyon is run by Navajo Nation Parks and Recreation and is an absolutely incredible sight to see. 
We opted for a lower canyon tour, which started at the guide station and heads down to a set of stairs that takes you into the canyon. The views are amazing!
There is so much color, and the way the light comes through the canyon is breathtaking. Your guide will tell you stories about the canyon and explain the history of the place, and there are plenty of amazing photo opportunities along the way. 
The tour is a bit pricey, but if you can do it, go for it! You will be glad you did. It really is an interesting and different kind of hike. The hike itself isn't far and you go at a very slow pace, so assuming you can get down the sometimes-steep stairs and back up again, you should be fine.
Upper Antelope Canyon tours are also available, and are likely equally as amazing. 
Lake Powell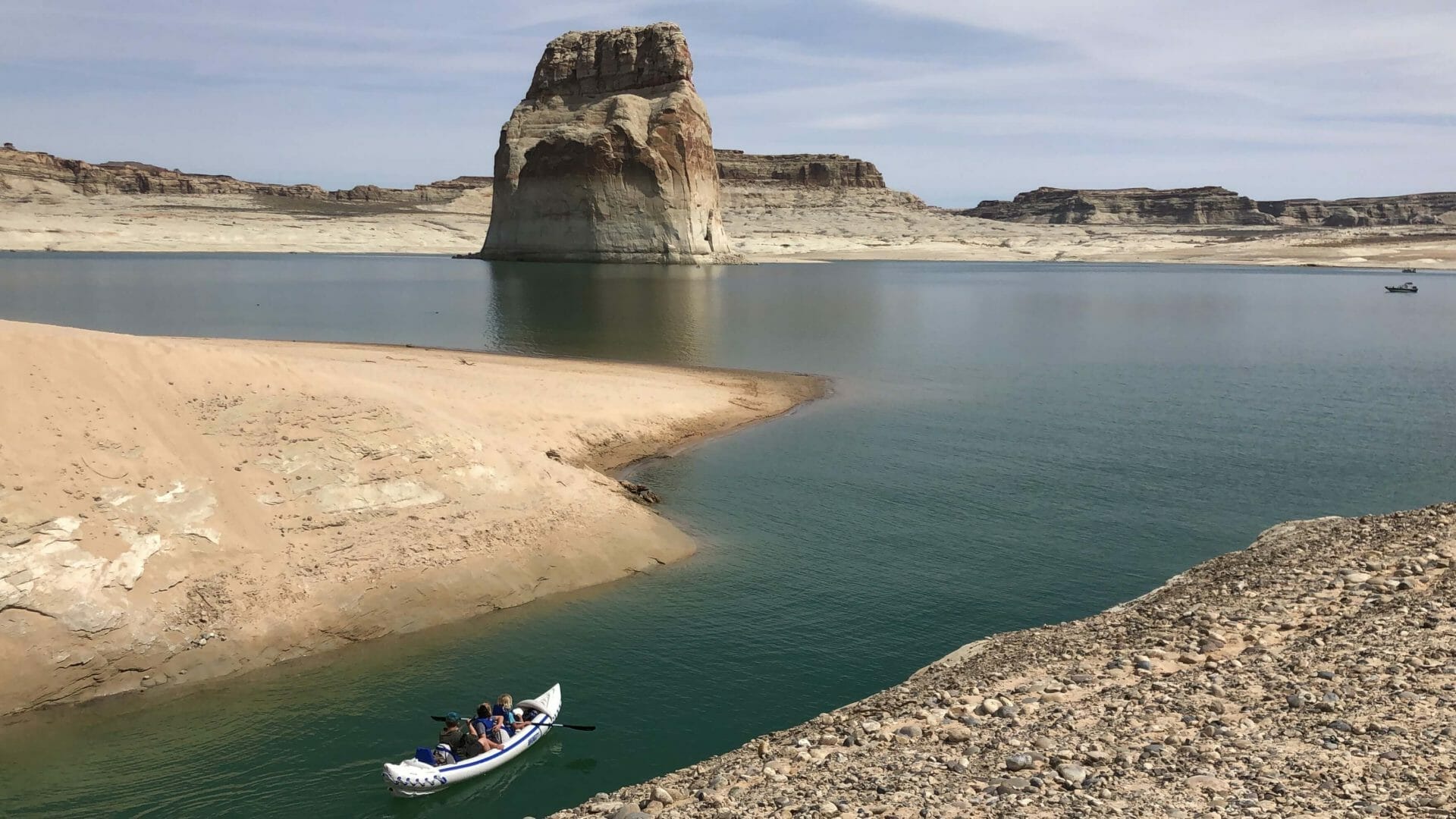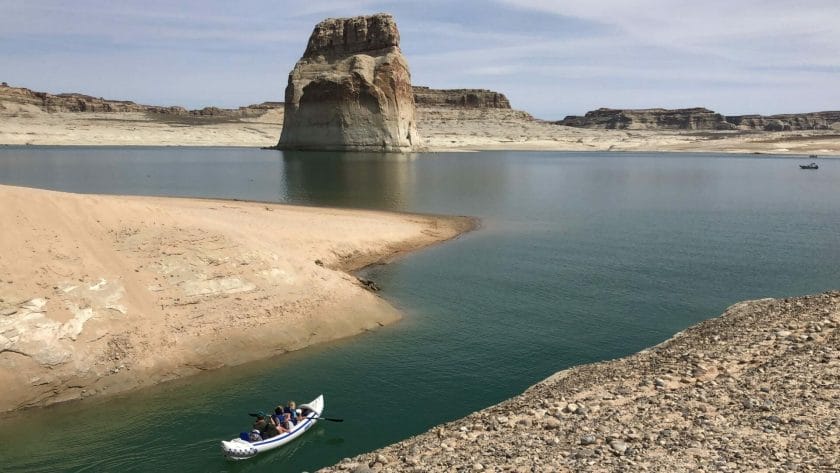 It is a little unusual to see this huge lake in the middle of the desert, but it is beautiful! Lake Powell is one of the many amazing things to check out in Glen Canyon National Recreation Area, and we highly recommend giving yourself a full day to play at the lake while admiring its beauty. 
While there are plenty of paid water sport activities and rental items available, we opted not to spend any money. Instead, we brought our own paddle-boards and kayaks and used those to fill our day with tons of water fun. 
In addition to fun on the water, the beach sand is also great for kids to play in. For sand play, we recommend Lone Rock Beach.
Horseshoe Bend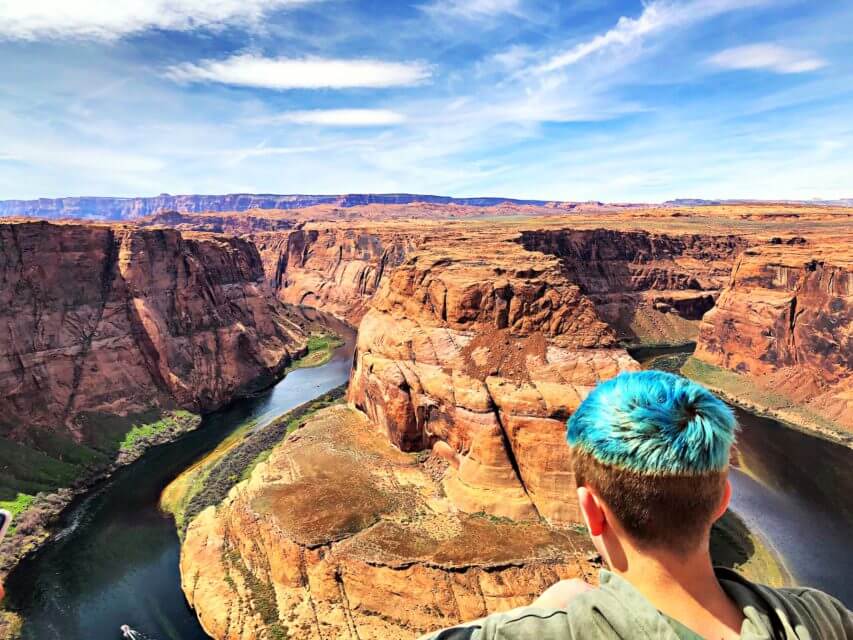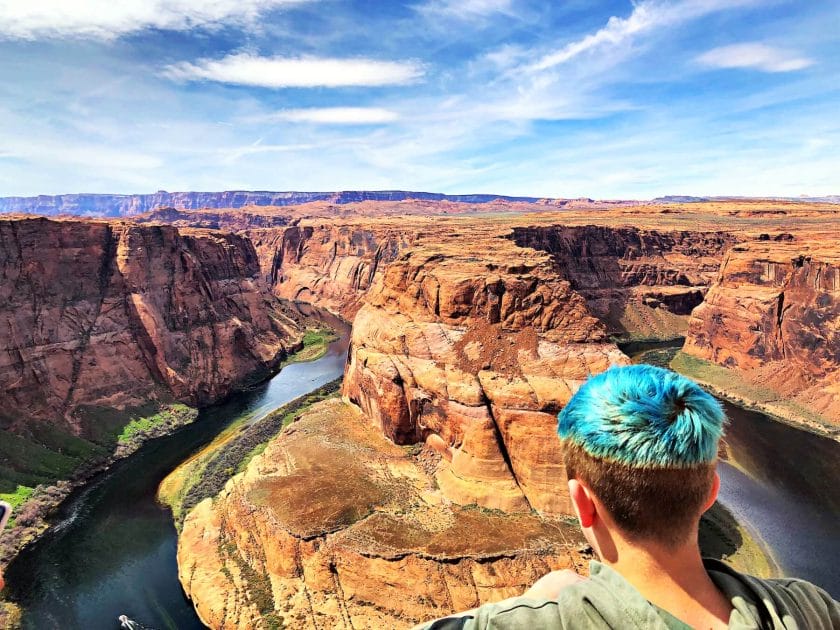 Also located in the Glen Canyon National Recreation Area, Horseshoe Bend is scary but absolutely beautiful! 
There is railing around one section of it, and we highly recommend staying behind that barrier. Don't worry, you can get a good picture right from there! We couldn't believe all the people going out by the edge. Be smart! Don't let your kids out of your sight or anywhere near the edge.
The view is amazing, and it was recommended that we go in the middle of the day since that's when the sun is in the right place and there aren't a lot of shadows. It was a great tip!
Boat tours of Horseshoe Bend are also available. We would have loved to hop on one of these boat tours down on the water around the bend, as it looked incredible. I talked with one of the rangers at the Dam Visitor Center and she highly recommended it.
Another Horseshoe Bend tour option involves hanging out with Navajo Native Americans, trying some traditional food, and watching Native American dancing. This could also be incredibly cool and a great way to connect with the culture of the area. 
Rainbow Bridge National Monument
This awesome rock formation is a super cool thing to check out while in Page. It is one of the world's largest natural bridges and has been an inspiration to people for hundreds of years. 
This NPS site is on the smaller side. However, it still offers plenty to see, do, and learn. During the summer months, ranger programs educate visitors on the history of the bridge, and a Junior Ranger program is available for the kids. There's also a dinosaur footprint at one viewing area!
It should be noted that getting to this bridge does require a boat ride and a hike of at least one mile. Paid boat tours are available for those who don't have a boat of their own. 
Grand Staircase-Escalante National Monument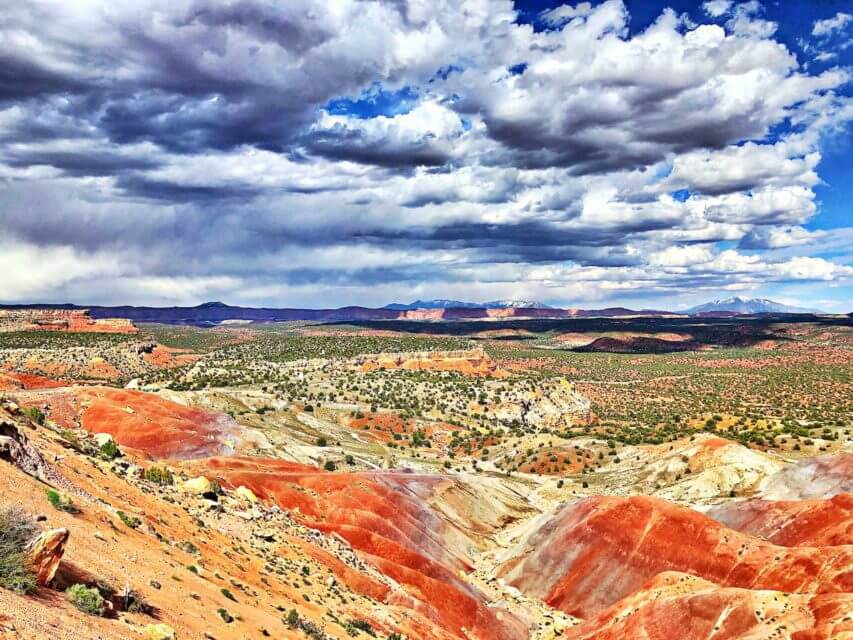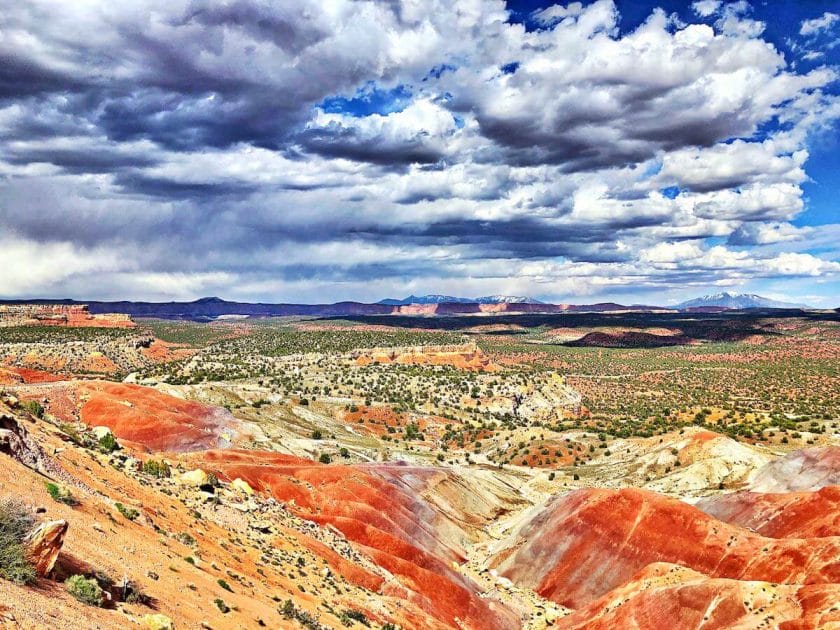 An enormous and amazing place, Grand Staircase-Escalante National Monument is full of color, life, history, and prehistory. Fossils of dinosaurs and prehistoric creatures have been found on this land, and the place is a goldmine of information for geologists and other scientists. For visitors, it's a beautiful landscape with a lot of interesting rock formations and excellent visitor centers. 
One of our favorite visitor centers in this park is Big Water Visitor Center. This BLM visitor center is located on Highway 89 about 18 miles northwest of Page, and focuses on the dinosaurs that once called this area home. 
Vermilion Cliffs National Monument
Yet another amazing national monument, Vermillion Cliffs should make it onto your to-do list for sure. This is a gorgeous place and is home to "The Wave", a striped sea of reds and yellows swooping across the Arizona desert located in the Coyote Buttes. It's also home to a number of other amazing rock formation that are sure to leave you in awe of their beauty. 
During your time in Vermillion Cliffs National Monument, be sure to do some hiking and snap some photos. 
We also heard the Hanging Garden trail in Glen Canyon was amazing! Something to add to our list for next time!
Looking for more things to do? Check out this great post on fun activities with kids in Page, Arizona!
Awesome Day Trips from Page, AZ
In addition to the many incredible natural areas mentioned above, there are also two excellent national parks that could be daytrips from the town of Page. If you have extra time to fill, we highly recommend paying a visit to either Zion National Park or Grand Canyon National Park while you're in the area. Both are about 2 or 2.5 hours from Page, and both are well worth seeing. 
Where to Eat in Page, AZ
Page has a large number of wonderful local eateries. Not sure which ones to try? We've listed some of our favorites below. 
Big John's Texas BBQ
It might seem a bit funny to go out for Texas barbecue while visiting Arizona, but trust us when we say this place is one you will want to try. The ribs are amazing, and if you like spicy things, you'll love their hot sauce. 
Fiesta Mexicana
No trip to Arizona is complete without at least one visit to a Mexican restaurant. This is where Fiesta Mexicana comes into play. This place is a local favorite, and once you try the food you'll understand why. 
BirdHouse
Finally, there is BirdHouse. If you're in search of comfort food, this is the place for you. Here you'll find fried chicken, homestyle sides, and some awesome craft beer. 
Where to Stay in Page, AZ
Obviously, you will need someplace to rest your head at the end of your days of exploration. Fortunately, finding places to stay in Page isn't difficult at all. 
Lone Rock Beach Campground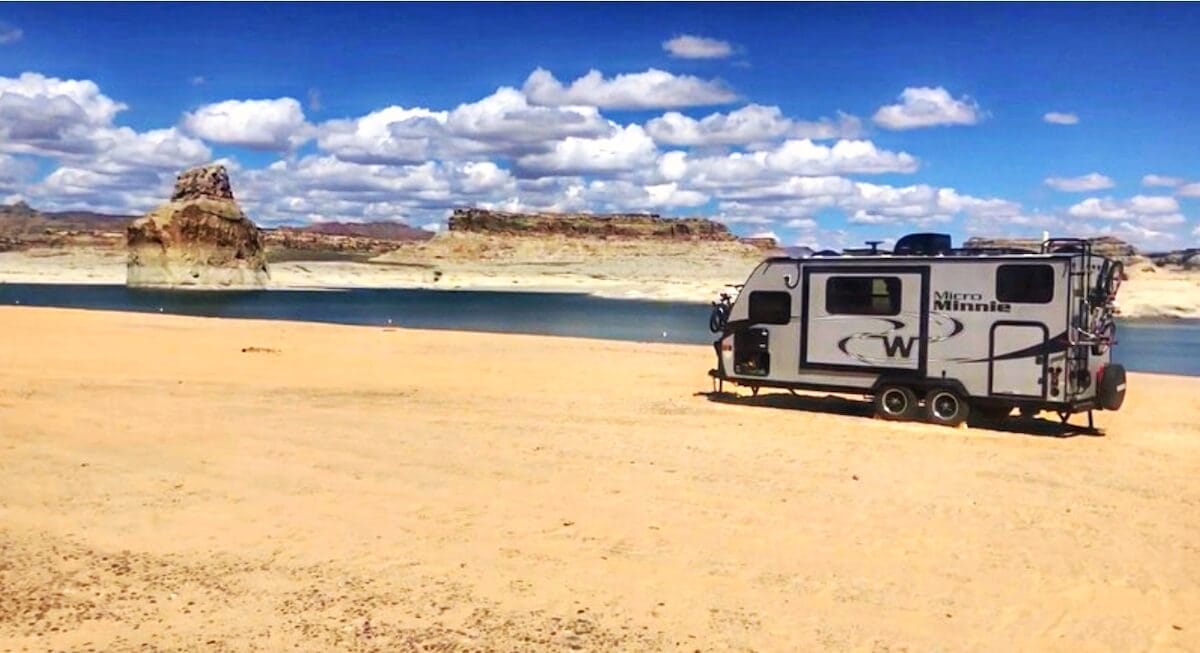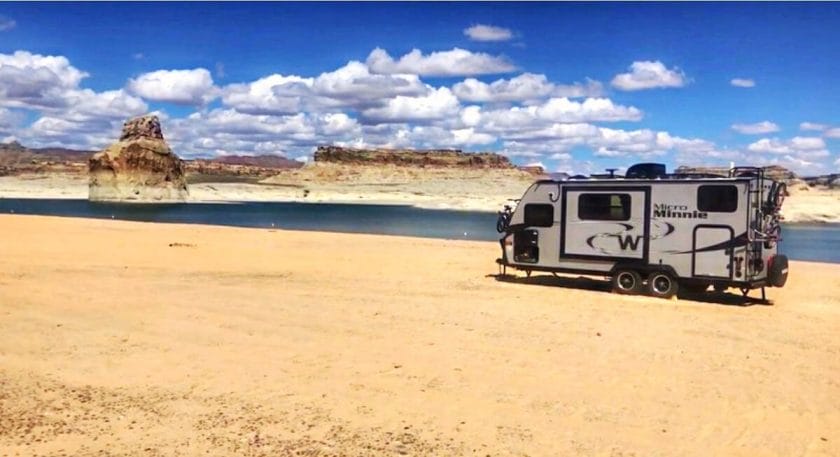 If you enjoy primitive camping, Lone Rock Beach Campground in Glen Canyon Recreation Area is the place for you. While the campground doesn't offer much in the way of amenities, the views and location are absolutely spectacular!
Lake Powell Resort and Wahweap Marina
Prefer a more comfortable experience? Lake Powell Resort and Wahweap Marina might be right up your alley. The resort itself offers comfortable hotel rooms with all the amenities. Meanwhile, the marina offers houseboat rentals and the RV park gives campers a great place to park their rigs.
Antelope Point Marina
Another great option is Antelope Point Marina. This place is the closest land-based marina to the Rainbow Bridge, and offers both houseboat rentals and RV parking.
Check out more great locations to visit around Page, Arizona:
Utah Road Trip: All 5 Utah National Parks & More [Map Included]
15 Awesome Things To Do In Zion National Park [Plus Where To Stay]
Top 11 Awesome Things To Do in Bryce Canyon National Park
8 Best Hikes In Capitol Reef National Park [Map Included]
Best Hikes In Canyonlands National Park [Maps Included]
7 Arches National Park Hikes You Don't Want To Miss
21 Fun and Exciting Things to do in Moab
Pin This Post For Later: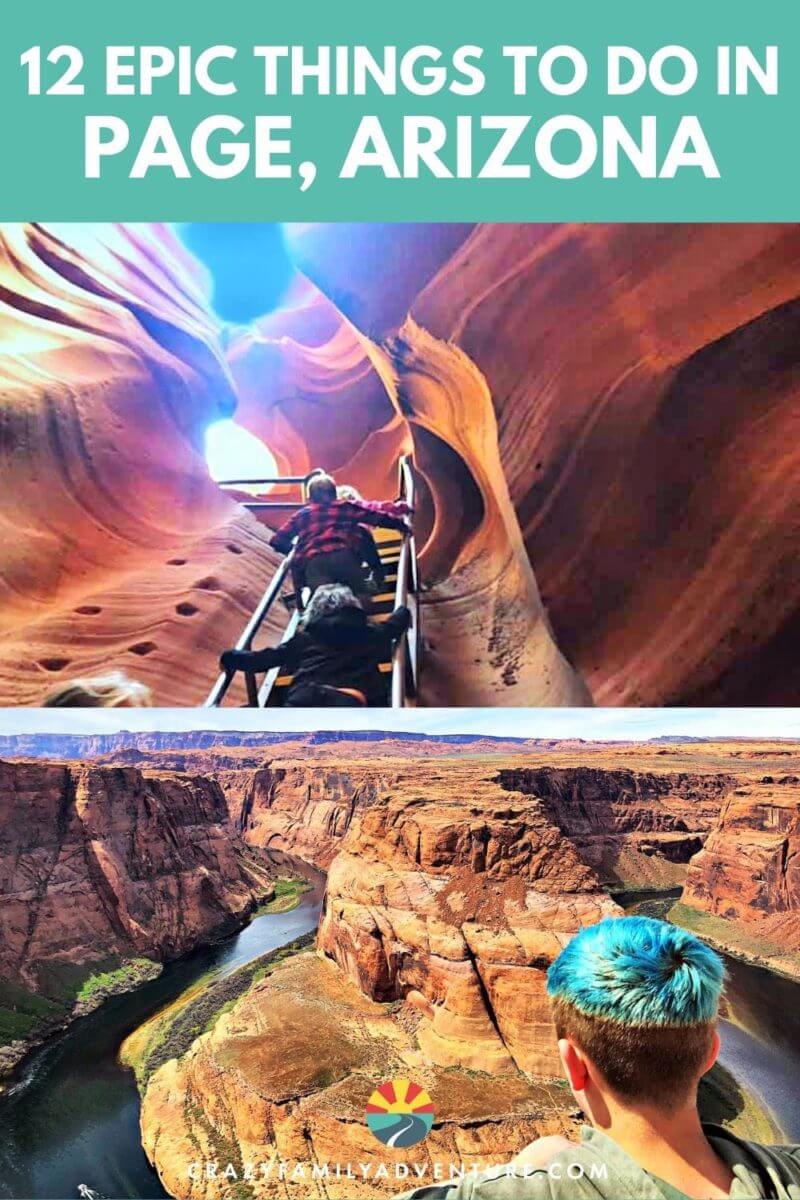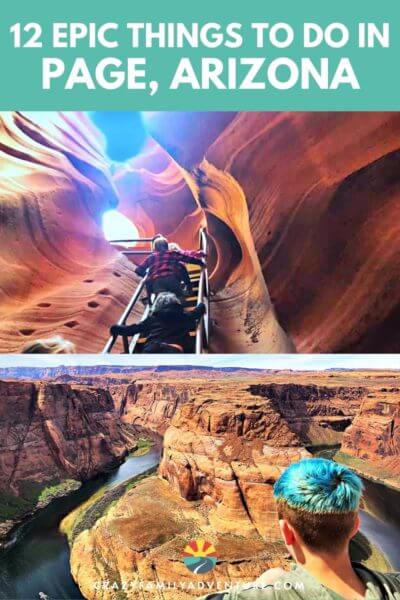 Latest posts by Chelsea Gonzales
(see all)
DISCLOSURE: This post may contain affiliate links, meaning I get a commission if you decide to make a purchase through my links, at no cost to you. Please read my disclosure for more info.