Exploring the great outdoors is not complete without a visit to the Big Sky Country: Montana. The rugged charm and breathtaking beauty of this western state are showcased in the Montana National Parks. And have 2 of our favorite National Parks in the US: Glacier National Park and Yellowstone National Park.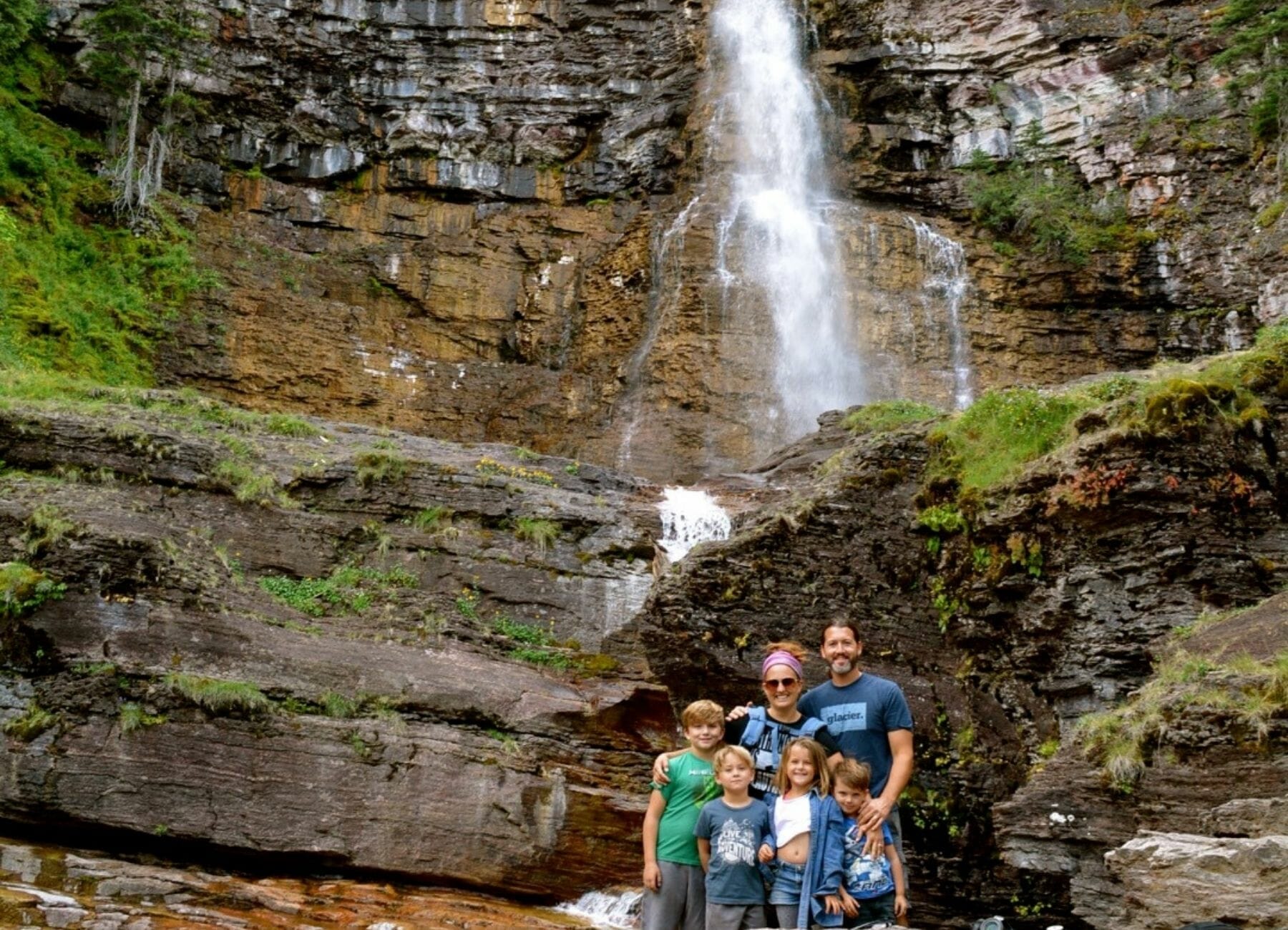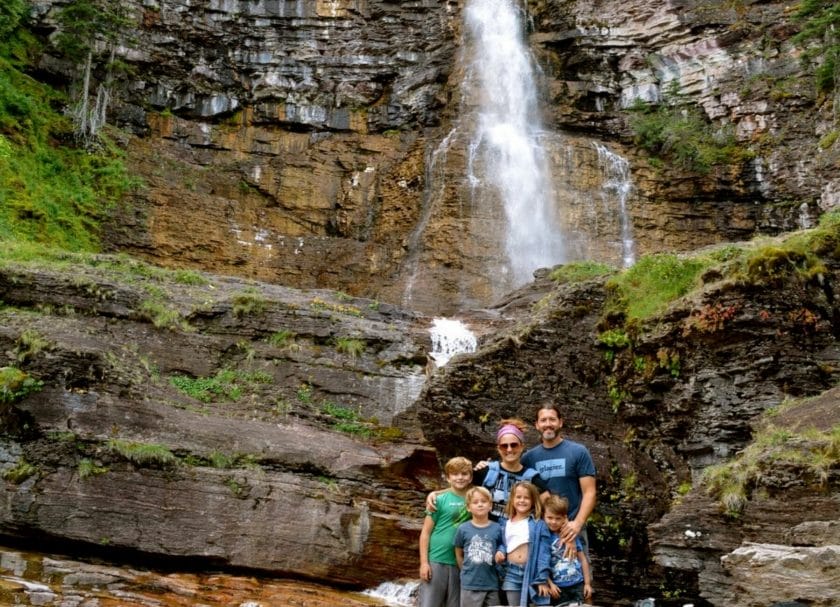 These unspoiled wonders attract millions of local and foreign visitors for recreation and adventure each year. They are preserved for their ecological or historical value as government-protected land areas. These sublime landscapes are open for public recreation while protecting their natural features and wildlife.
Experience Montana's vastness and glory with its million-acre wildlands, hot springs, glaciers, historic ranches, mountain vistas, alpine lakes, sunsets, and culture that is the essence of the Great American West.
To help you create an outdoor itinerary when you head to Montana National Parks, here's a roster of this stunning state's top 5 Montana national parks.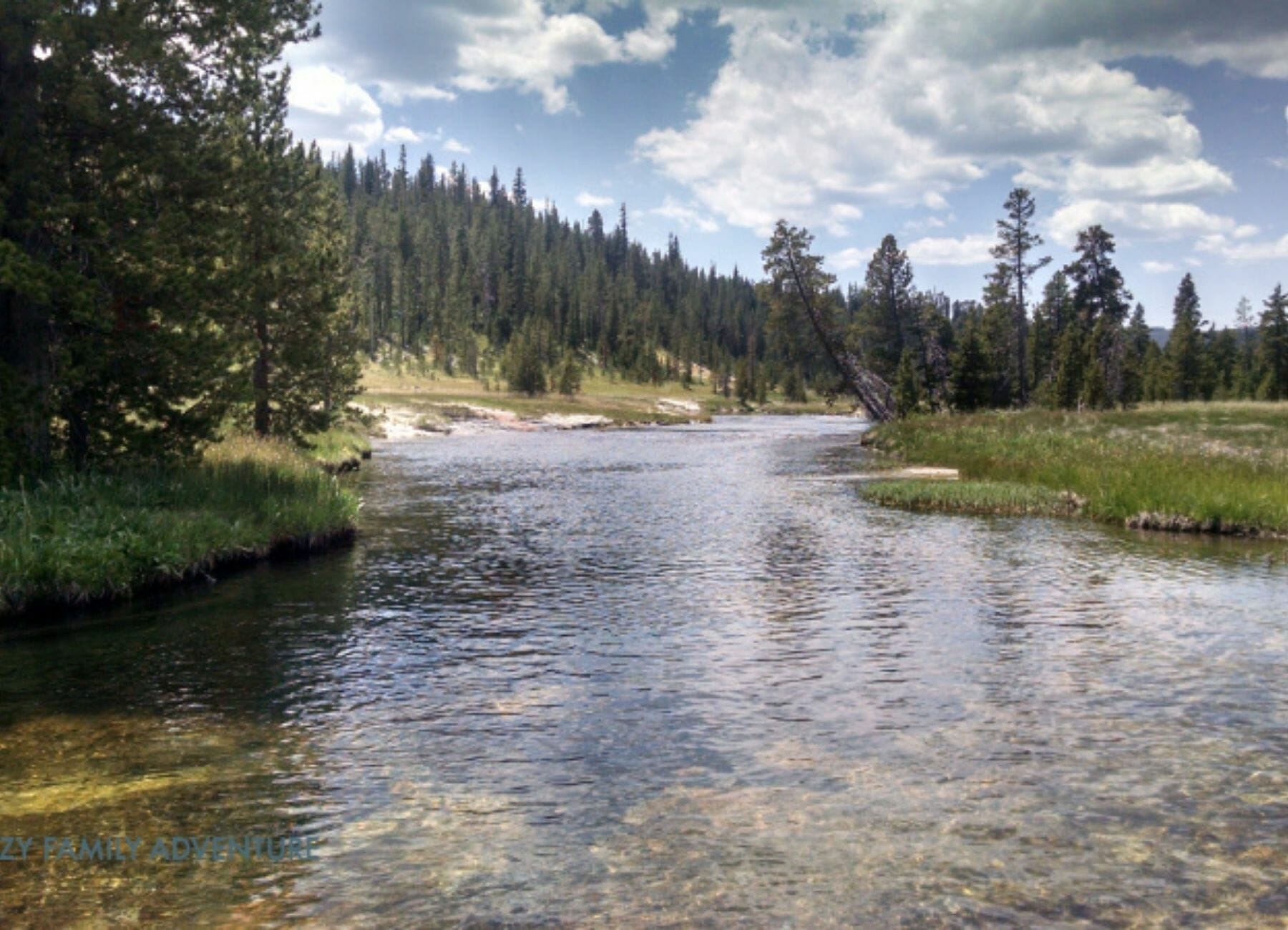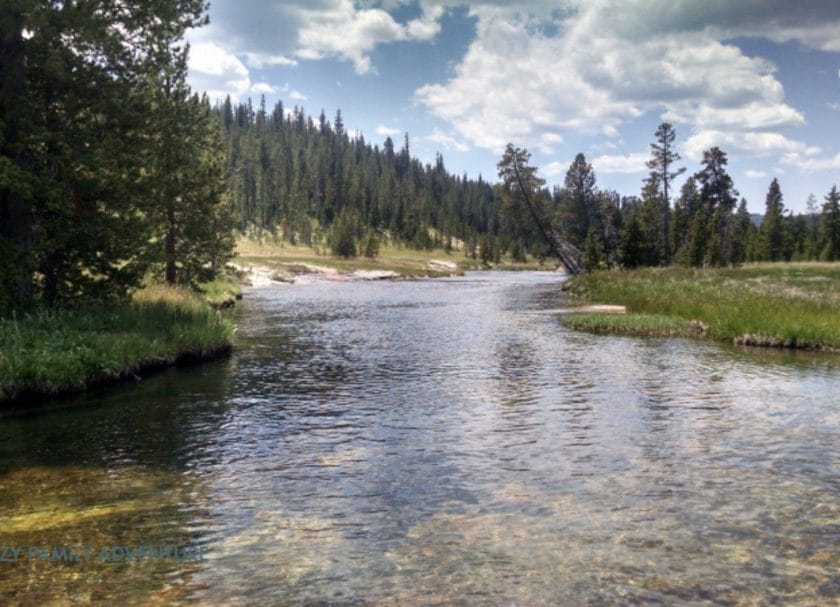 The flagship of the National Park Service, this world-famous site attracts millions of visitors every year. This unique landscape covers 3,500 square miles and spans the states of Montana, Wyoming, and Idaho.
Yellowstone is the world's first national park—it was established in 1872. The park's 2.2 million acres are renowned for hydrothermal and geologic features found nowhere else in the world.
The Grand Canyon of the Yellowstone River and its numerous active geysers, snow-capped peaks, and waterfalls are the natural highlights of this iconic landmark.
Its main attractions are on the Grand Loop Road, where visitors can enjoy the sights and the roadside picnic grounds.
History
Before its establishment as a national park in 1872, it was the home and hunting ground for various tribes and groups and travelers' routes for thousands of years.
How To Get There
Yellowstone National Park has five entrance stations (some are closed in winter, so double check your route before traveling).
You can get to the park via the airports in Bozeman and Billings or via bus transport through Hwy 191. You can also drive to the park through the north entrance (open all year) of Gardiner, Montana.
Things To Do
Enjoy the Geysers and Hot Springs
Yellowstone, is located within an ancient volcanic caldera, and it has 10,000 hydrothermal features, 500 of which are geysers that erupt intermittently. A visit to Yellowstone is incredibly exciting for those who want to see natural water features in action. These steaming springs erupt and shoot streams of boiling water into the air.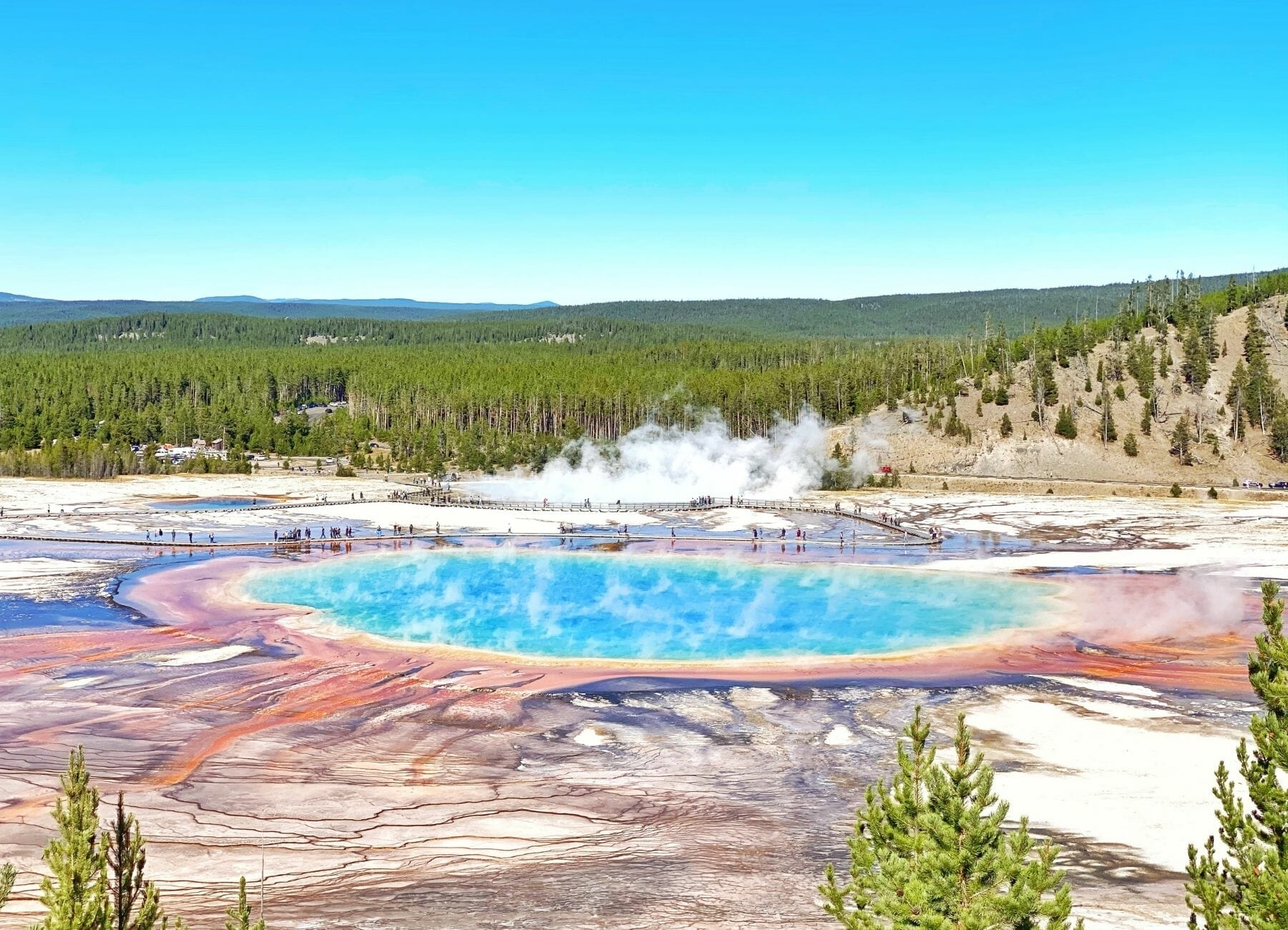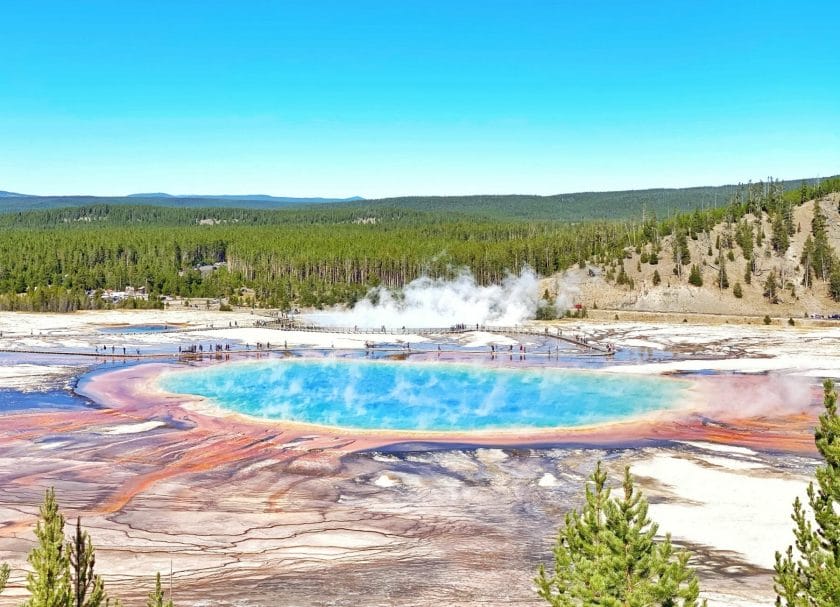 Steamboat Geyser is the world's tallest active geyser, with major eruptions that reach more than 300 feet. The Grand Prismatic Hot Spring is the largest hot spring in the United States, named for its striking colors. Old Faithful was named in 1870, and it is one of the most reliable geysers in the park; it has erupted every 44 minutes to two hours since 2000.
Admire the Rich Flora and Fauna
Yellowstone National Park teems with more wildlife than any other part of the United States. It has 67 species of mammals, over 300 birds, and 16 species of fish. It has 1,100 species of native plants and 200 exotic plants.
Gray wolves, grizzly bears, bison, moose, mountain goats and other animals roam freely in their natural habitat.
Go On a Hike
Yellowstone National Park has a trail system that spans 1,300 miles. Day hikers can choose their adventures via Mount Washburn Trail, Fairy Falls Trail, Wraith Falls Trail, and Uncle Tom's Trail.
Enjoy Water Recreation
You can fish in the Yellowstone River or Madison Lake and catch trout. You can also go on a paddling or rafting adventure down one of its rivers.
Camp Under the Night Sky
Whether you want to spend the night on the campgrounds inside or outside the park, or even in the backcountry, you can enjoy the incredible setting of the Great Yellowstone Area at night.
Learn About Native American Culture
Experience the cowboy culture with rodeo and horseback riding activities in the area. And you can learn more about Native American culture through the performers in nearby reservations.
Stay In A Unique VRBO or AirBnb Rental
If you are looking for a unique VRBO or Airbnb Yellowstone stay, we have you covered! Check out VRBO & AirBnB Yellowstone: 21 Unique Places You Will Want To Stay.
Tours
Yellowstone National Park: 2-Day Guided Tour with Lunches
West Yellowstone: Yellowstone Park Tour with Local Guide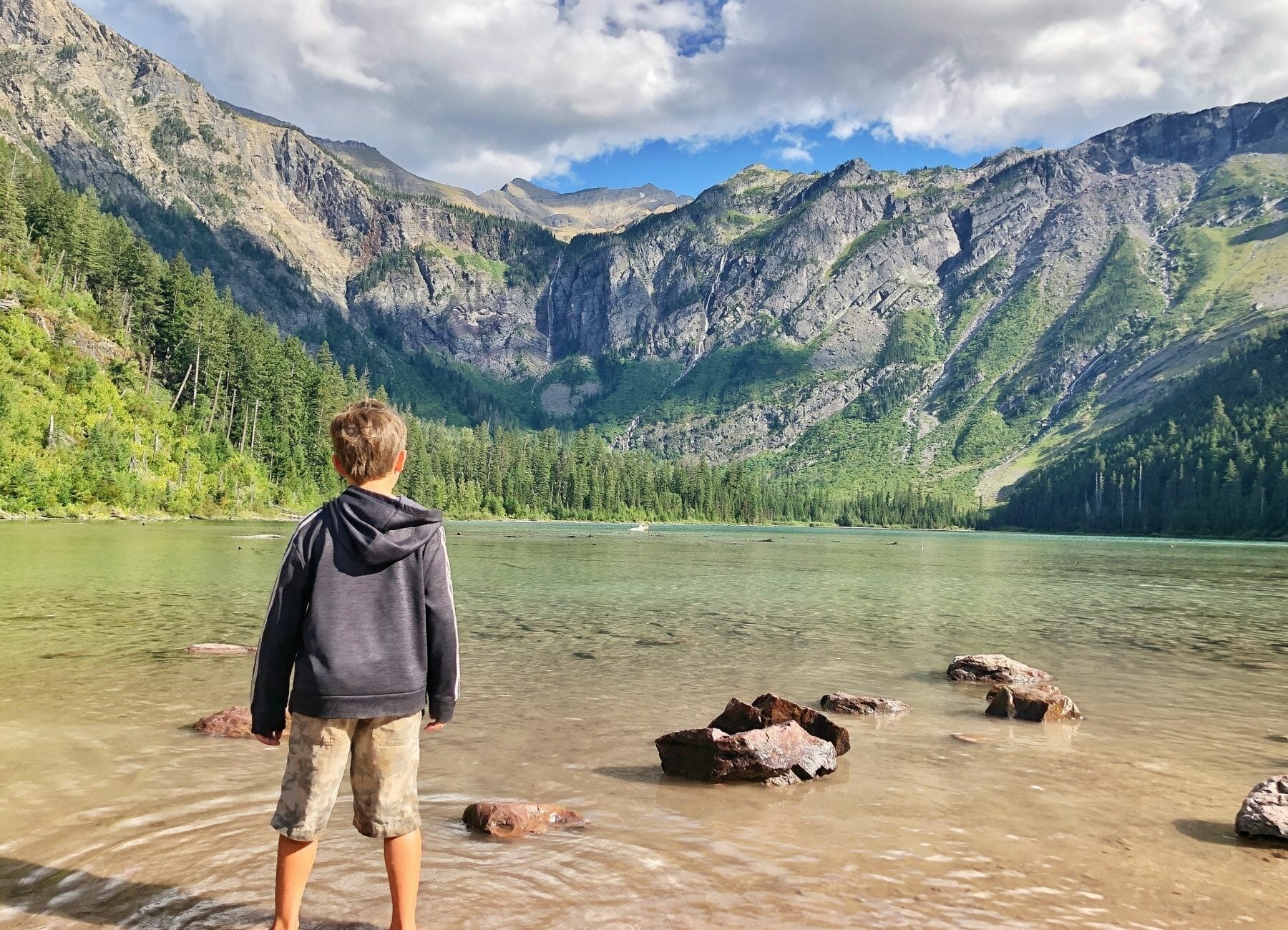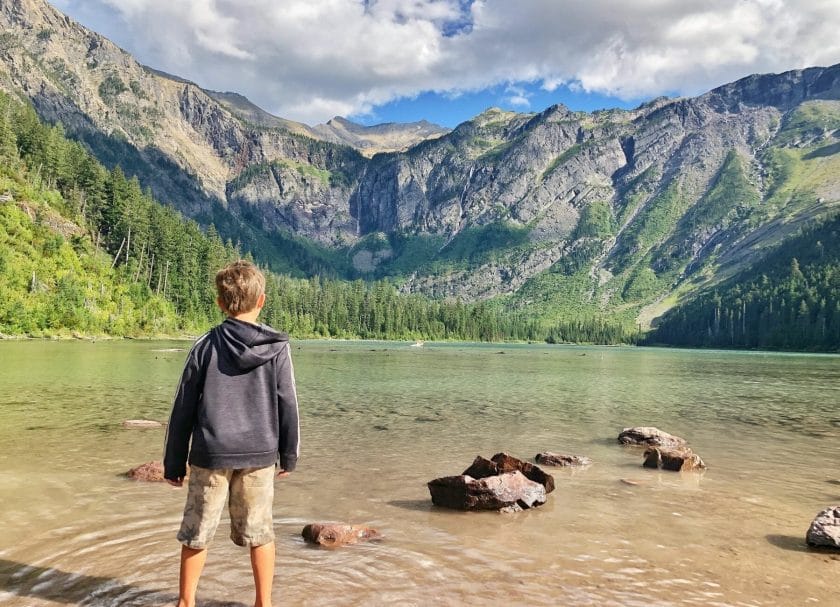 Glacier National Park is located in northwestern Montana. It has over 25 gleaming glaciers and 200 lakes, and these glorious vistas attract millions of tourists year-round.
Its lush deep forests, rugged mountain ranges and slopes, hillside meadows, and wild waterfalls create a tapestry of nature at its best in one of the most amazing Montana National Parks.
History
Native American tribes originally inhabited the region until European explorers settled. The Great Northern Railway was instrumental to the region's development, and the site was established as National Park on May 11, 1910.
How To Get There
You can access Glacier National Park from the west via Hwy 2 east, reaching the town of West Glacier. The east entrances can be reached through Hwy 89 north of Great Falls, passing the town of Browning.
Things To Do
Hike the Trails
Glacier National Park has over 700 miles of hiking trails. Take your pick based on your preferred elevation, hiking distance, and scenery.
Go On a Fishing or Boating Trip
The park allows regulated fishing to preserve its aquatic ecosystems. While some areas are closed to fishing activities, some locations are open to visitors, such as Flathead River, Elizabeth Lake, and the Belly River.
You can also enjoy a staid boat trip on one of its many lakes, such as Lake McDonald or St. Mary Lake.
When we were in Glacier National Park, we were looking for a way to go rafting with kids. Check out our rafting adventure at Rafting With Kids With Montana Raft. Montana Raft offered the perfect rafting opportunity for our entire family (small kids included) so that we could all go together!
Spend the Night on a Campsite
Glacier National Park has 13 front country campgrounds. You can choose a site for your tent or RV and enjoy the park overnight.
You can also try River Camping in one of their camping sections or opt for backcountry camping.
This 50-mile road runs across the park from west to east at Logan Pass. Here, you can see breathtaking views of glaciers, mountains, valleys, waterfalls, and wildlife.
You can drive your own vehicle, go biking, or avail of Red Bus Tours or the free National Park Service Shuttles. The tour is open when weather conditions allow.
We have spent months exploring Glacier National Park and have created step-by-step guides you will want when planning your visit. Be sure to check out our Glacier National Park Itinerary Guides.
Enjoy Skiing
In winter, you can cross-country skiing along the trails and slopes suited for all ski levels. The park attracts visitors during the coldest months for winter recreation.
Tours
Glacier National Park: Scenic Raft Trip
Glacier National Park: Whitewater Rafting with Dinner
Plan Your Trip to Glacier
Itineraries for 1, 3, and 7 Day Trips to Glacier National Park
Bighorn Canyon National Recreation Area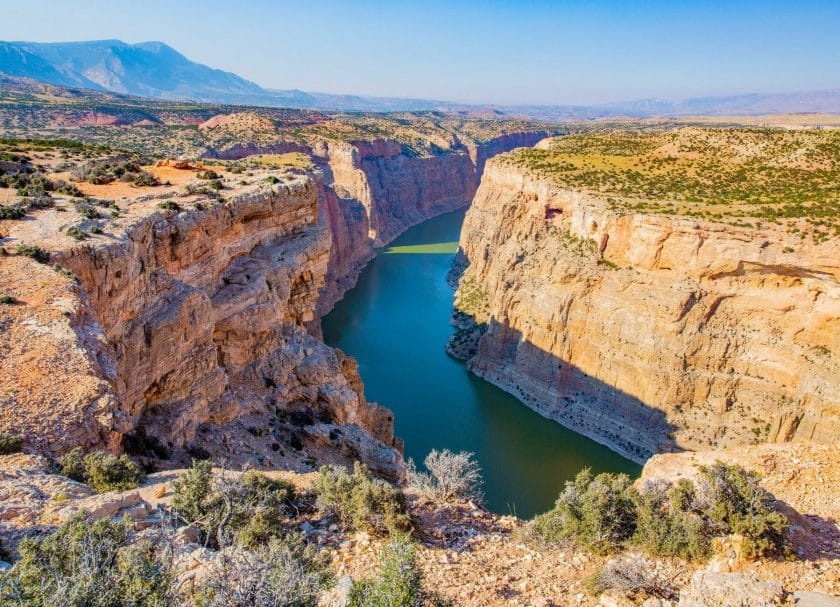 Take in all of nature's splendor at the Bighorn Canyon's immense and untamed ecosystems. This vast national park that covers 120,000 acres features magnificent canyon walls, picturesque hiking trails, serene lakes, and an abundance of wildlife.
Stretching from Wyoming to southern Montana, Bighorn Canyon offers a diverse range of recreation activities for those who want to experience nature's winsome and wild side. It has something for those yearning for a relaxing break from their hectic days and those seeking a good dose of outdoor thrills.
History
Bighorn Canyon National Recreation Area was officially established by the US Congress on October 15, 1966, after the construction of the Yellowtail Dam.
Harnessing and taming the force of the Bighorn River, the centerpiece of this preserved recreation area is the Bighorn Lake, a 71-mile reservoir framed by majestic canyon walls.
The watercourse barrier that was meant for energy generation, irrigation, and water conservation has led to the creation of this exquisite setting. It opened up a recreation haven where history, power, and wondrous sights flow together, shaping a landscape that inspires awe in many ways.
Bighorn Canyon is also home to the Bighorn Battlefield National Monument. This historic site memorializes the 1876 battle between the United States Army's 7th Cavalry and Native American tribes Lakota Sioux, the Cheyenne, and Arapaho.
The historic monuments feature a museum, the Final Stand Hill, Battlefield Shrine, the Indian Memorial, Custer National Cemetery, and the Deep Ravine Trail.
How To Get There
You can get to Bighorn Canyon via its north entrance in Fort Smith. Take Interstate 90 towards Hardin, then turn on Highway 313. Drive 40 miles south until you reach the north entrance.
You can also get to Bighorn by taking Highway 14A northward and turning on Highway 37. Drive 9 miles to the south entrance access near Lovell, Wyoming.
Things To Do
Upon entering a national park, it is always a good idea to check out a visitor center to overview the park's identity, history, and features. One of Bighorn's visitor centers is the Cal S. Taggart Visitor Center, which offers film viewings, natural and cultural exhibits, outdoor exhibits, a picnic area, a bookstore, and the Visitor Center Pond.
After this visit, you can explore all the breathtaking backdrops and activities that make Bighorn Canyon National Recreation Area one of Montana's most treasured vast open spaces.
Take a Tour of the Pryor Mountain Wild Horse Range
Pryor Mountains Wild Horse Range is a sanctuary that houses over 100 wild horses. It is a must-visit for those who love the western charm of the countryside.
You can also visit one of Bighorn's four historic ranches tucked away in valleys. They are teeming with cattle and horses, chickens, and milk cows: The ML Ranch, Ewing/Snell Ranch, Cedarvale Ranch, and Lockhart Ranch, all preserved in their original state.
See Bighorn's Diverse Wildlife
There is no shortage of wildlife in this vast protected area. Its different zones are havens for animals thriving in its shrublands, woodlands, and prairies, such as wild horses, coyotes, deer, sheep, beavers, porcupines, lions, elk, bear, skinks, snakes, and many other animal species.
Bighorn Canyon's diverse landscapes are also home to 200 birds and 750 species of plants.
Enjoy Water Activities
There is an abundance of aquatic life here, making it an ideal spot for trout fishing, ice fishing, or boating in tranquil waters. With impressive views of the canyon walls, you can commune with nature and enjoy various layers of its beauty from the water.
Experience Scenic Hiking Trails
Bighorn Canyon National Recreation Area has 15 designated trails within the park. They cover over 17 miles, with each one offering panoramic views of the desert valleys.
Choose a short or long trek or find trails open for biking or horseback riding. Wear the proper outdoor attire and bring food and water if you're going on an extended trail. And don't forget your sunscreen!
Enjoy a Picnic
With its vast open areas and picnic grounds in various recreation spots and visitor centers, you can enjoy a rustic-themed picnic while you take in the beauty of your surroundings. This natural canyon national recreation area is an excellent setting for outdoor activities, whether you want to wind down or get your adrenaline up with family and friends.
Go Camping
There are several campgrounds in the area, such as the Afterbay Campground and the Grapevine Campgrounds. They are open year-round and offer seasonal potable water, food storage lockers, and vault toilets.
Nearly all campsites in Bighorn Canyon are on a first-come, first-serve basis, so make a reservation online if you want to spend a night or two communing with nature.
Big Hole National Battlefield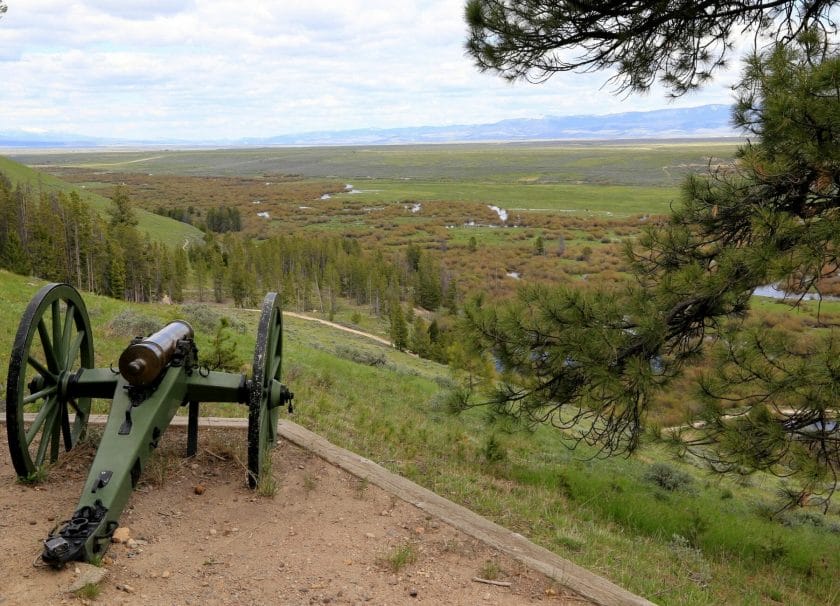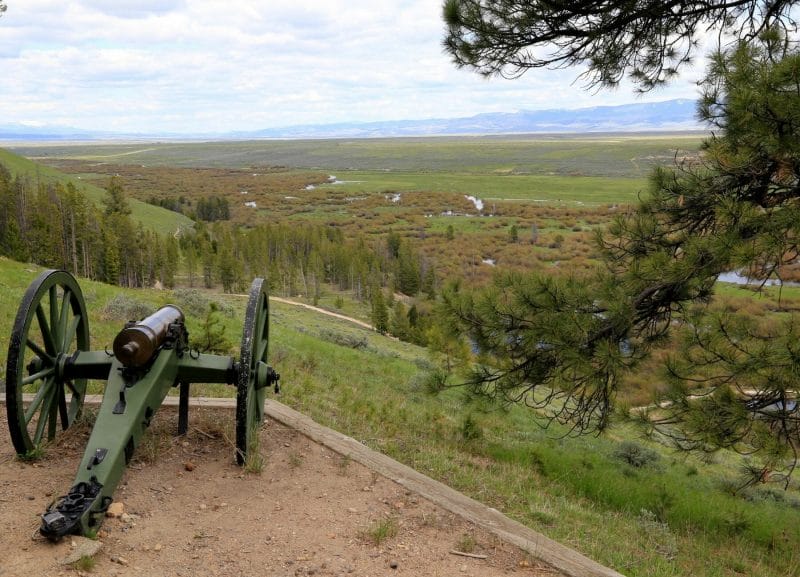 Big Hole National Battlefield is the historic site where the Big Home Battle of 1877 occurred. Today, it is a preserved landscape with vast open meadows, horse pastures, rivers and ponds, hills and mountain slopes, and a dense forest.
The national memorial offers guided tours, exhibits, walking trails, trail rides, film viewing, a museum, and a bookstore.
History
The area used to be a military reserve in the 1880s and then became a national monument in 1910. In 1963, it was designated a national battlefield and is now maintained by the National Park Service.
This cultural touchstone was created to honor the memory of those who lost their lives in the Battle of the Big Hole in 1877.
How To Get There
The Big Hole National Battlefield is located in West Wisdom, Montana, and can easily be reached through several routes.
One of the ways to get there is via the I-15 at Dillon. From there, take Highway 278. Drive 65 miles northwest to Wisdom, then turn west on Highway 43. Continue driving ten miles west to get to the entrance.
Things To Do
Check Out the Visitor Center
Learn more about this historic site through the museum exhibits, historical books available in the bookstore, and the film Weet'uciklitukt: There's No Turning Back, Battle at Big Hole, which is shown throughout the day in the center.
Hike Along Historic Trails
Walk the footsteps of history. Take the trail that leads to a camp, a grove, and to the site where the Nez Perce rested, held soldiers under siege, and captured the army's cannon.
Take In the Battlefield from the View Deck
The outdoor observation deck has viewing scopes where you see relics of the past, such as the howitzer cannon, American Indian tents, and 19th-century granite monuments.
Grant-Kohrs Ranch National Historic Site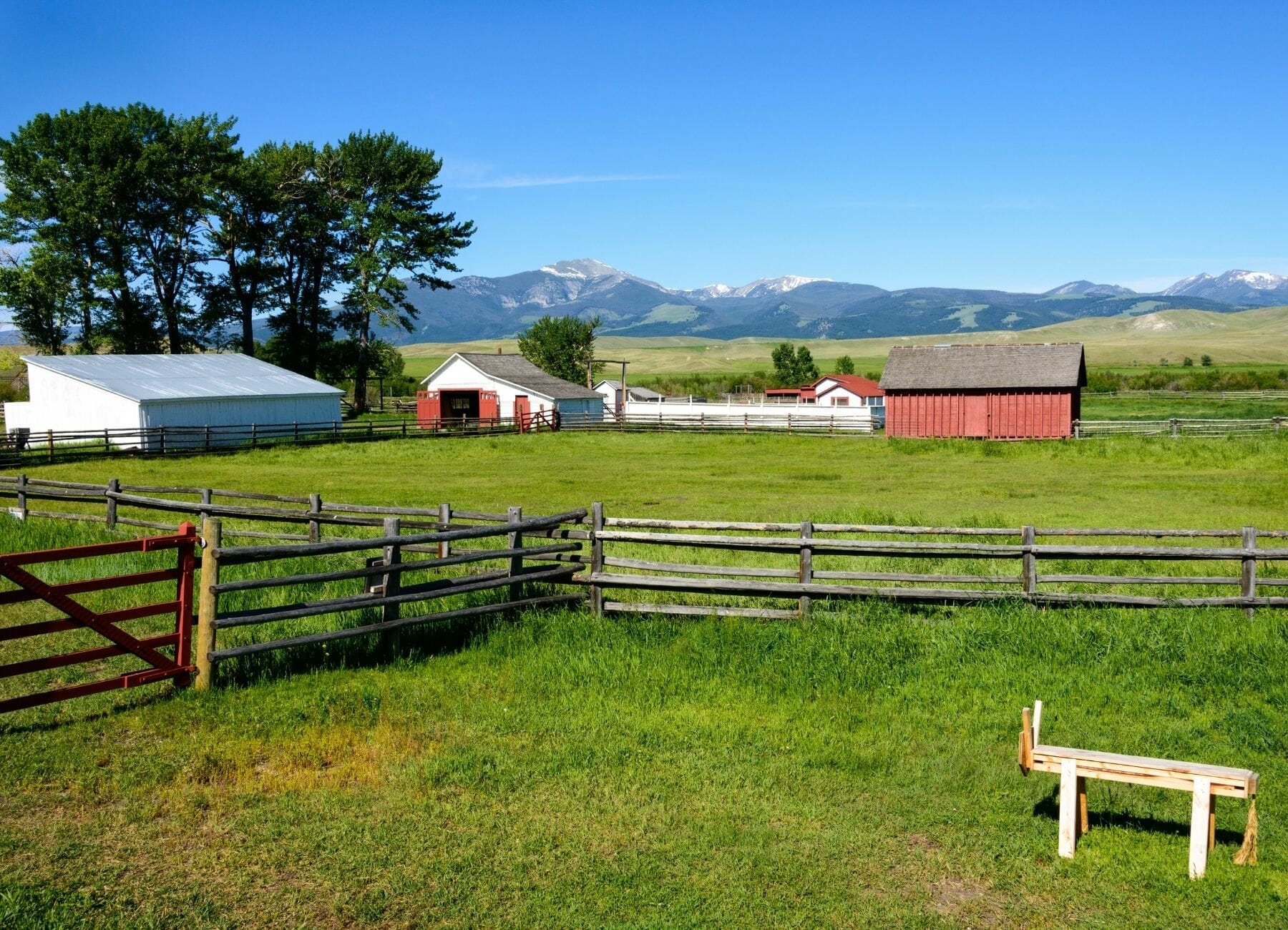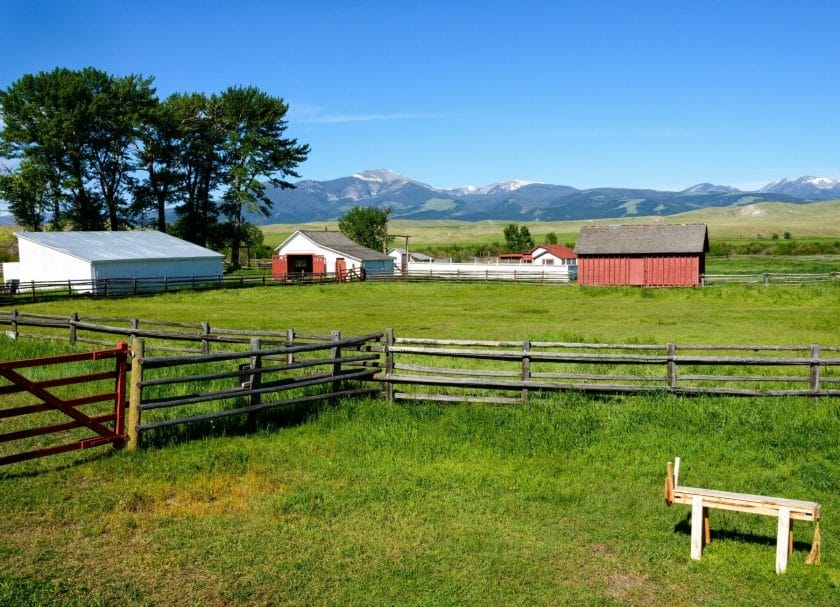 Cowboys and cattlemen working wide-open spaces are the epitomai of the Great American West. And if you want to immerse yourself in the relics of the past and the Western frontier life, the Grant-Kohrs Ranch National Historic site should be one of the parks in Montana on your itinerary.
In 1960, The Grant-Kohrs Ranch was designated a national historic landmark. It is meant to showcase the frontier cattle era and culture that define the spirit of the west.
The quintessential western site combines nature, heritage, and wildlife adventure. It is a historic landmark that captures the Great American Dream of the pioneers of the land from that exciting period in American history.
It features expansive grasslands, historic structures, and cattle and horses grazing freely about.
History
The Grant-Kohrs Ranch National Historic Site was once the center of a vast cattle empire spanning 10 million acres.
Johnny Grant began the original ranch in 1862. He was a Canadian trader in pursuit of greener pastures, and his dreams of a better life led him to the west. The ranch was later expanded by Conrad Kohrs, a rancher, and breeder known as Montana's Cattle King.
Grant-Kohrs Ranch became a unit of the National Park Service by an Act of Congress in 1972.
How To Get There
Grant-Kohrs Ranch NHS is located along Interstate 90. Drive along until you reach the NW edge of the town of Deer Lodge.
Things To Do
Explore the Visitor Center
The visitor center provides park pamphlets, program information, area information, and maps to give you an overview of this wonderful combination of nature and history experience. There is also a bookstore that offers literature about the ranch and everything in it.
Sightseeing and Learning
Grant-Kohrs Ranch offers many interesting sightseeing and exploring opportunities for enthusiasts, such as chuck wagons, stables, a coffee corner, and a blacksmith shop.
You can visit the Main House and other historic buildings, stroll through various paths, and learn from the rangers as they demonstrate how things were done in the ranch back in the 1800s.
Wildlife Viewing Ranch Style
Aside from horses, cattle, and deer, you may occasionally spot moose or elk. There are also foxes, coyotes, skunks, beavers, and raccoons in the surrounding areas.
The Clark Fork River is a rich habitat of trout and whitefish. The site is also visited by 230 species of migratory birds year-round, with some making their home in the area, such as magpies, woodpeckers, ducks, eagles, and the great blue heron.
Visit Montana National Parks
Montana is rich with many national parks and monuments. Aside from these top Montana landmarks, other sites worth visiting for their nature and heritage include the Fort Union Trading Post National Historic Site, Lewis and Clark National Historic Trail, Upper Missouri River Breaks National Monument and Pompeys Pillar.
We have spent months exploring Montana National Parks. When you're here you will want to experience all that Montana has to offer, and that includes where to stay when visiting. Visit our list of 26 Unique VRBO & AIRBNB MONTANA Stays [17 With Hot Tubs] to find the perfect vacation spot for your family.
Montana is where you can feel one with nature. These Montana National Parks serve as the distillation of the state's rich natural features, culture, and legacy, altogether laid bare in unspoiled beauty.
More Info Check Out:
Yellowstone Vacation: 12 Day Itinerary for Visiting In & Around The Park
9 Awesome Things To Do In West Yellowstone
Best Things to do in Livingston, MT and Paradise Valley
23 Exciting and Fun Things To Do In Bozeman, MT
22 Amazing Things To Do In Red Lodge, Montana
12 Amazing Things To Do In Gardiner, Montana [Plus Where To Stay]
Pin This Post: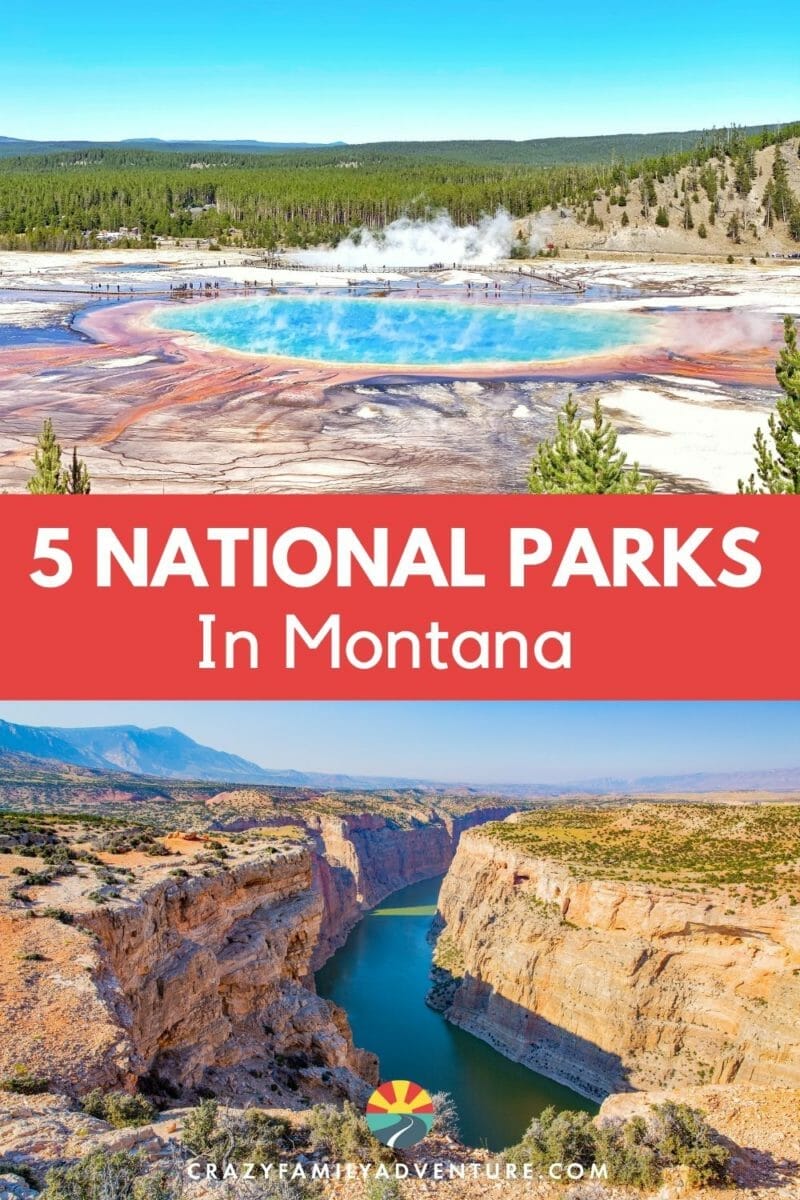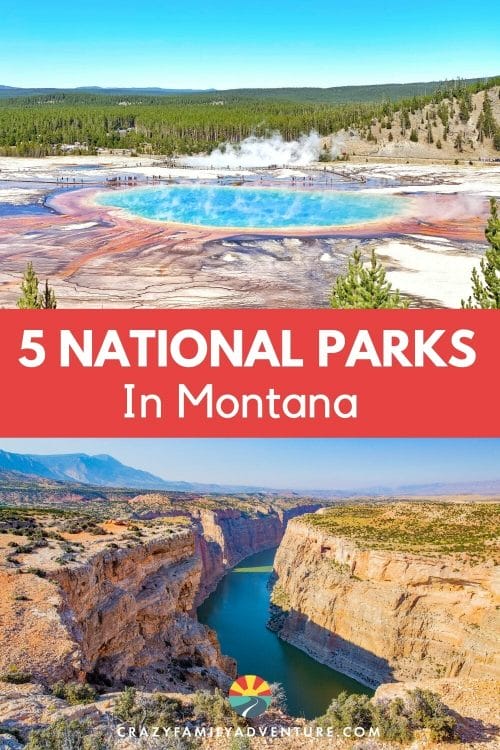 DISCLOSURE: This post may contain affiliate links, meaning I get a commission if you decide to make a purchase through my links, at no cost to you. Please read my disclosure for more info.