Everything You Need To Know To Plan The Ultimate 1, 3, or 7 Day Trip To Glacier National Park
Glacier National Park is a magical place with picturesque mountain vistas, bright blue glacial lakes and one of the most scenic drives in the country. With so much to do and see in the park, along with the surrounding areas, it can be hard to know just what to do and how to do it.
We have spent months exploring Glacier National Park with our 4 kids (varying in age from 3 – 12 throughout the years) so everything we recommend is based on our time visiting the park. This 72 page guide will give you three detailed custom itineraries—1 day, 3 day and 7 day—so that you can stop stressing and focus on enjoying this beautiful national park.
Should We Go For 1, 3 or 7 Days?
We get this question a lot. Our answer is always 7 days if you have the time available! But if you don't and only have a couple days it is still well worth it to come and visit this amazing park – and the surrounding area!
What Time Of Year Should We Go?
This is very important. In our opinion you want to go when the Going To The Sun Road is open. The problem is there isn't a set date when it opens. It all depends on when the snow melts. Normally this isn't until the beginning of July. Usually your best bet is to plan for August or September and it should be open.
Now that we have done it that time of year we would love to go back at winter too – to see what everything looks like covered in snow! But for the first time we recommend going when the Going To The Sun Road is open.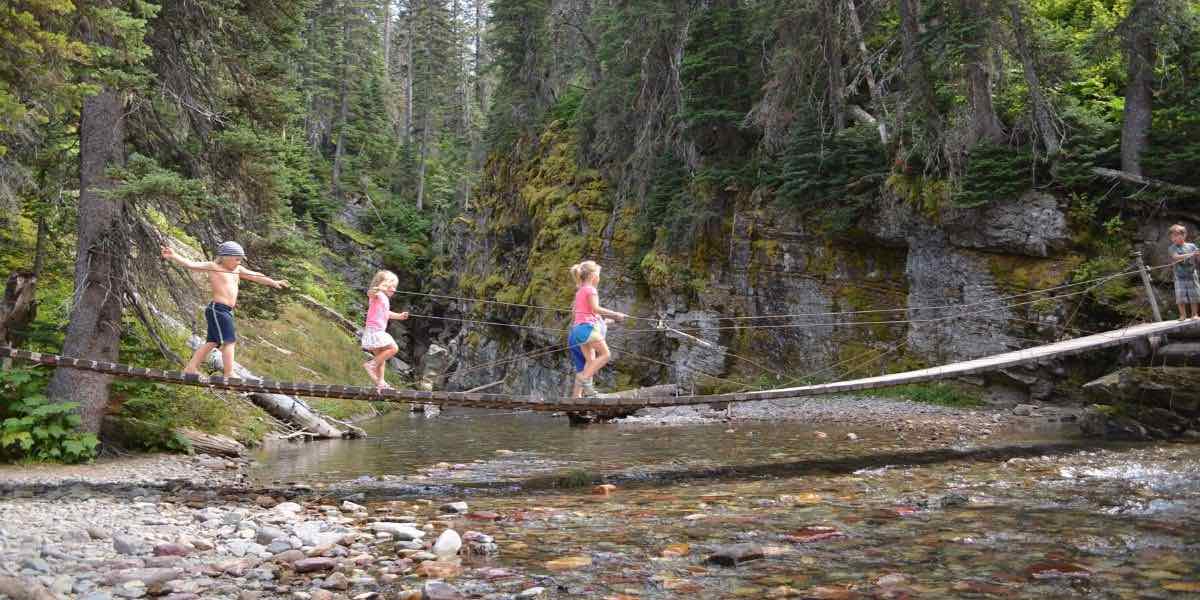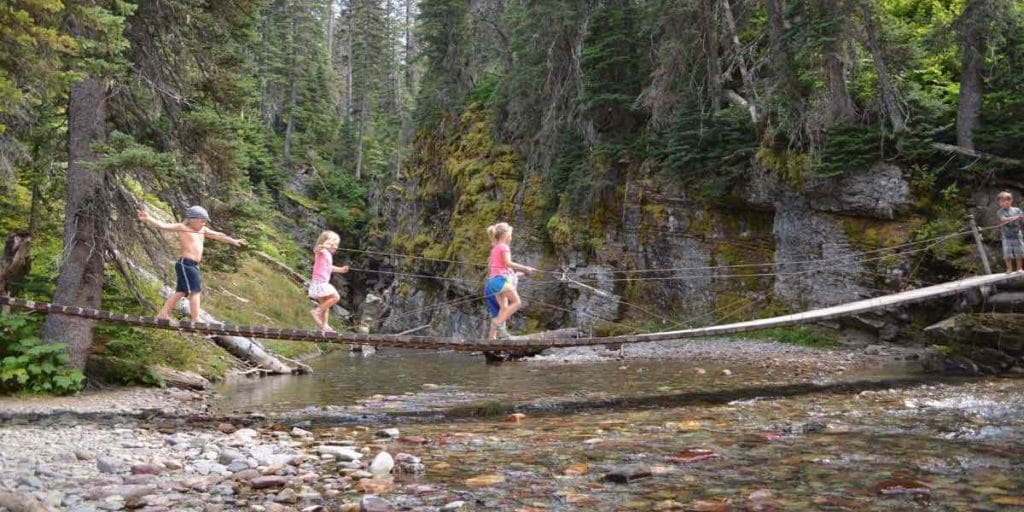 What Is Included In The Guide
Detailed 1, 3 and 7 Day Itineraries
Important Information To Know Before You Begin
Accommodations
Campgrounds
Where To Eat
What To Do
General Information
Highlights And Tips
Bonus Options
Additional Park Information
RV Itinerary Option – If You Plan To Take An RV
Example Pages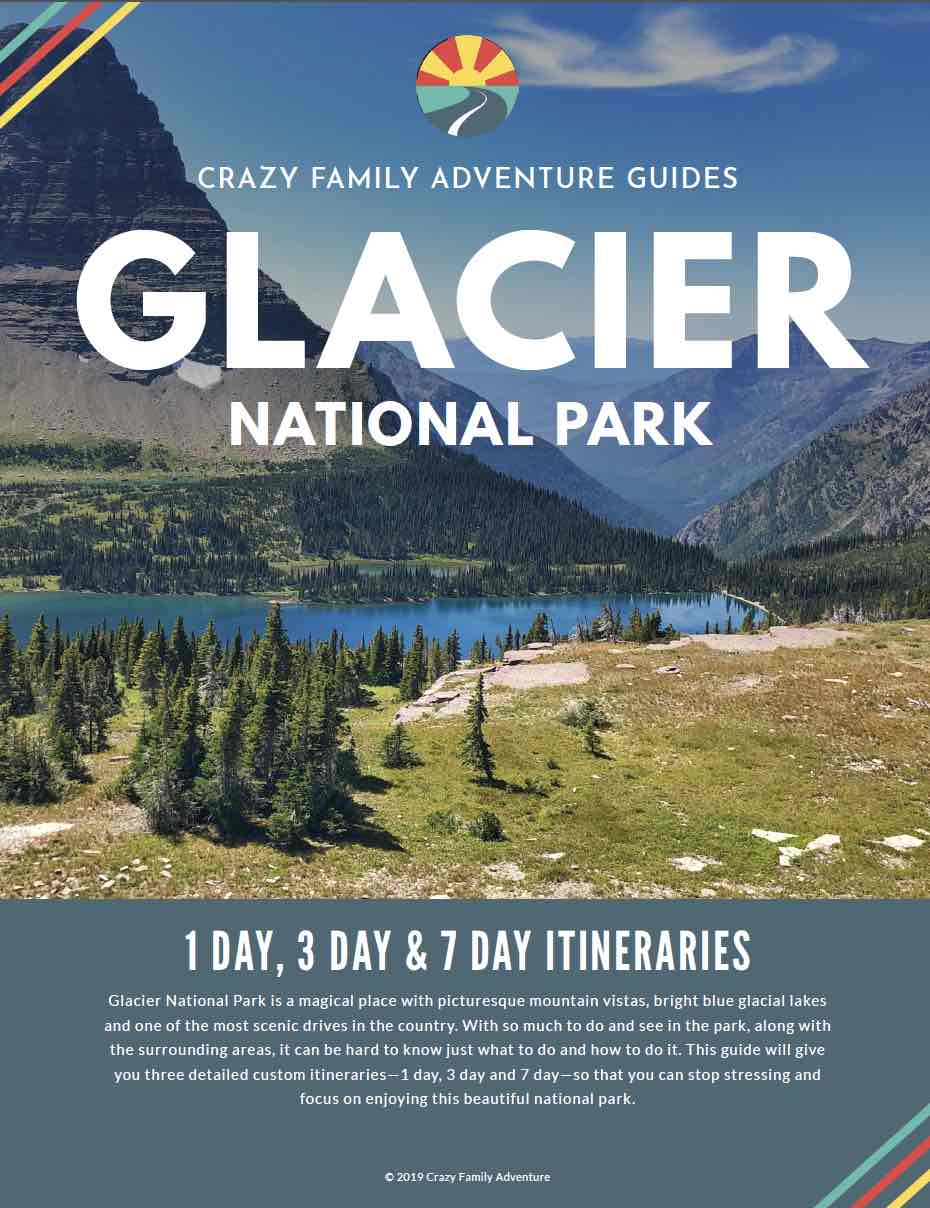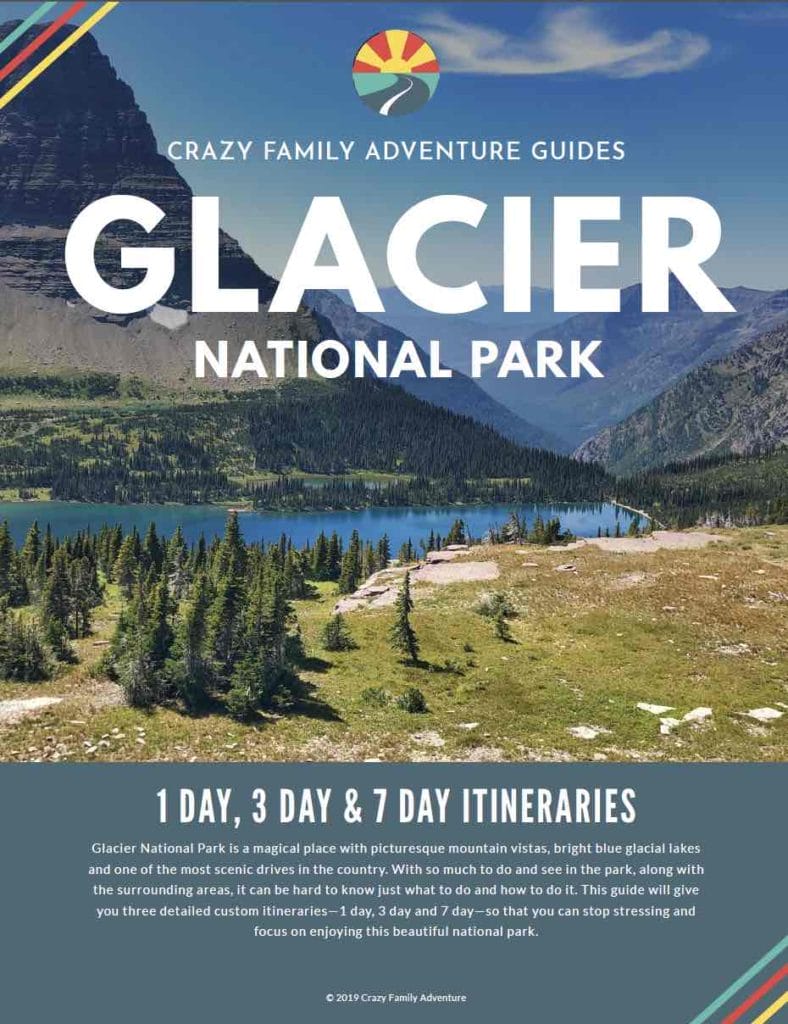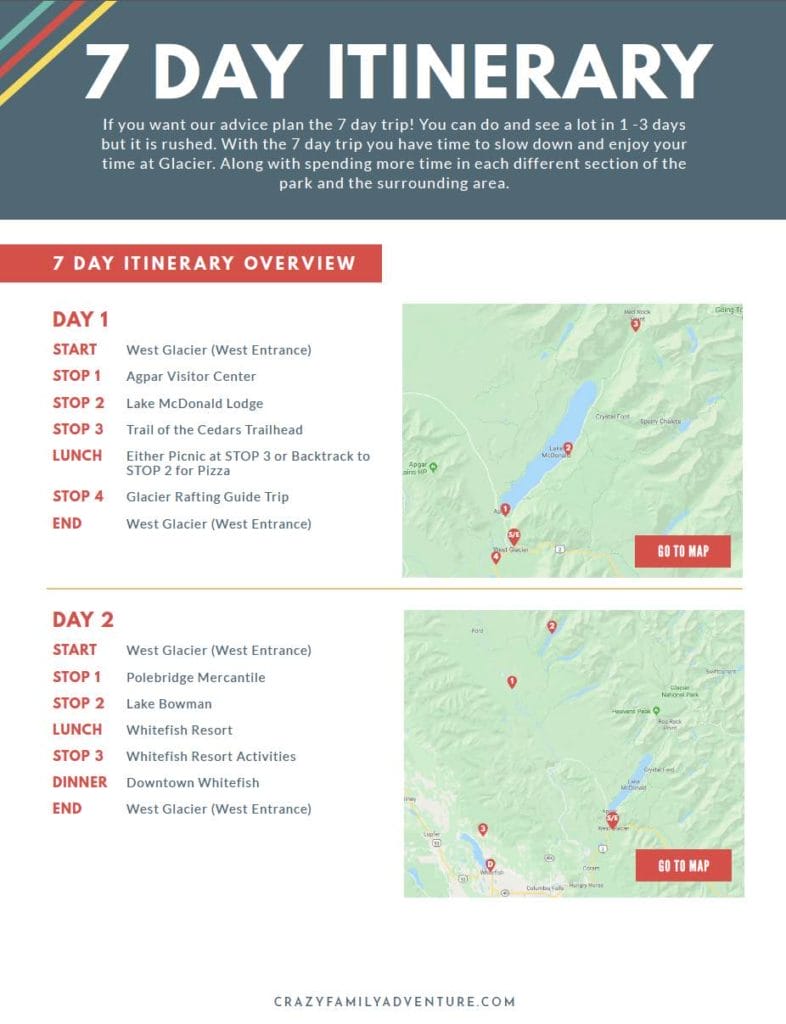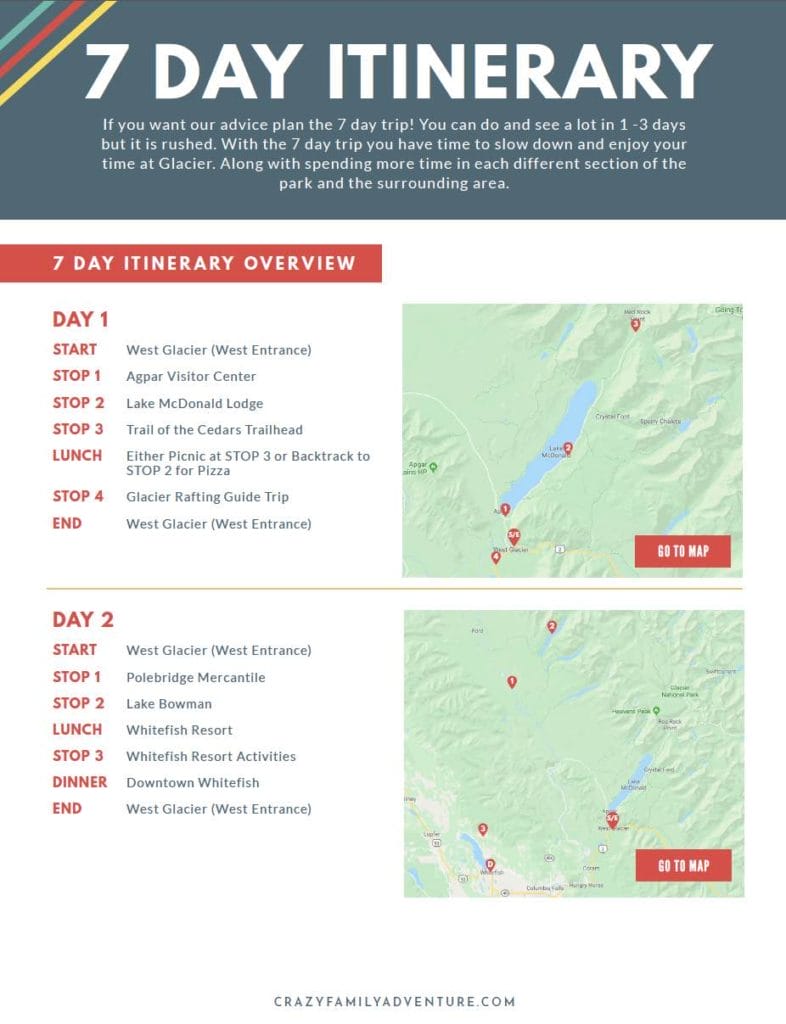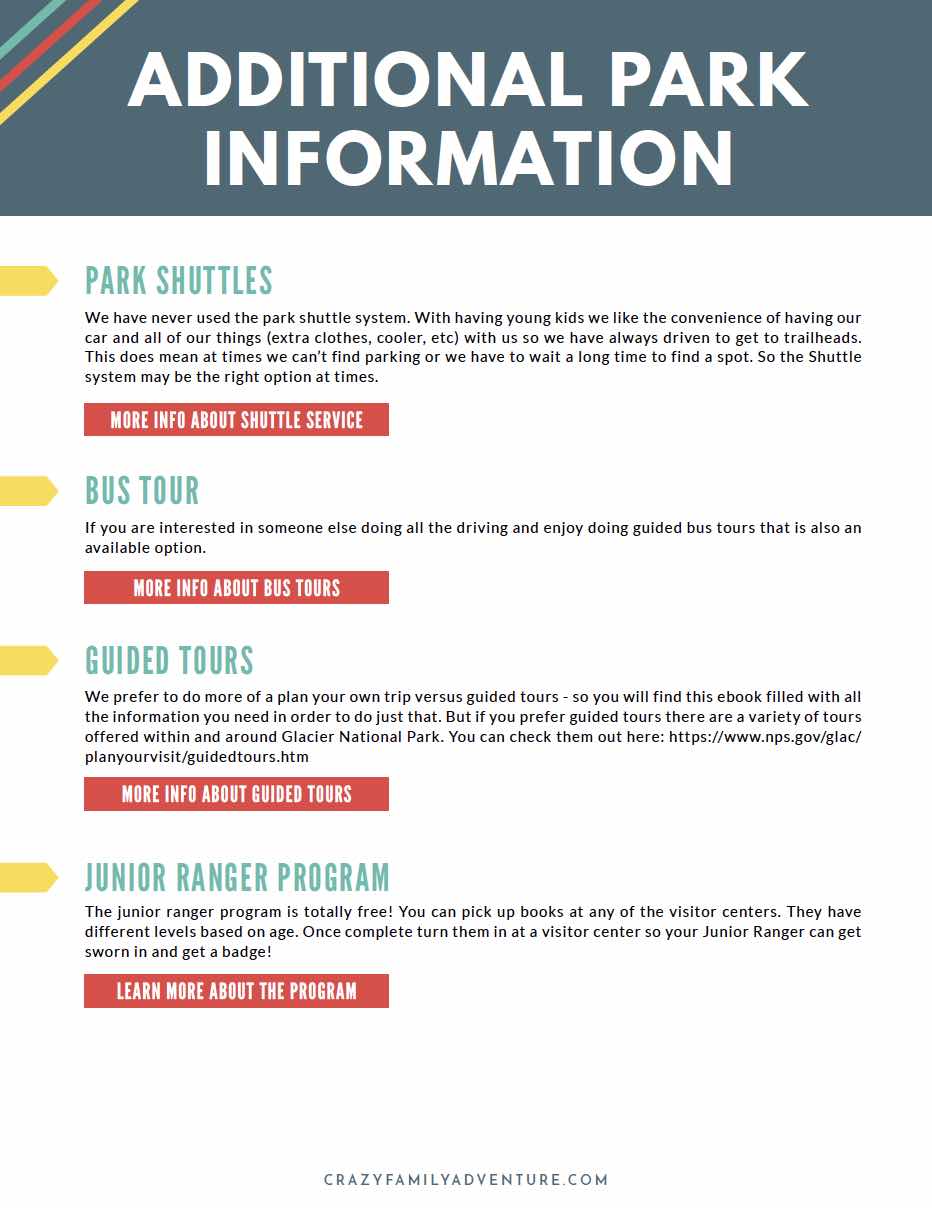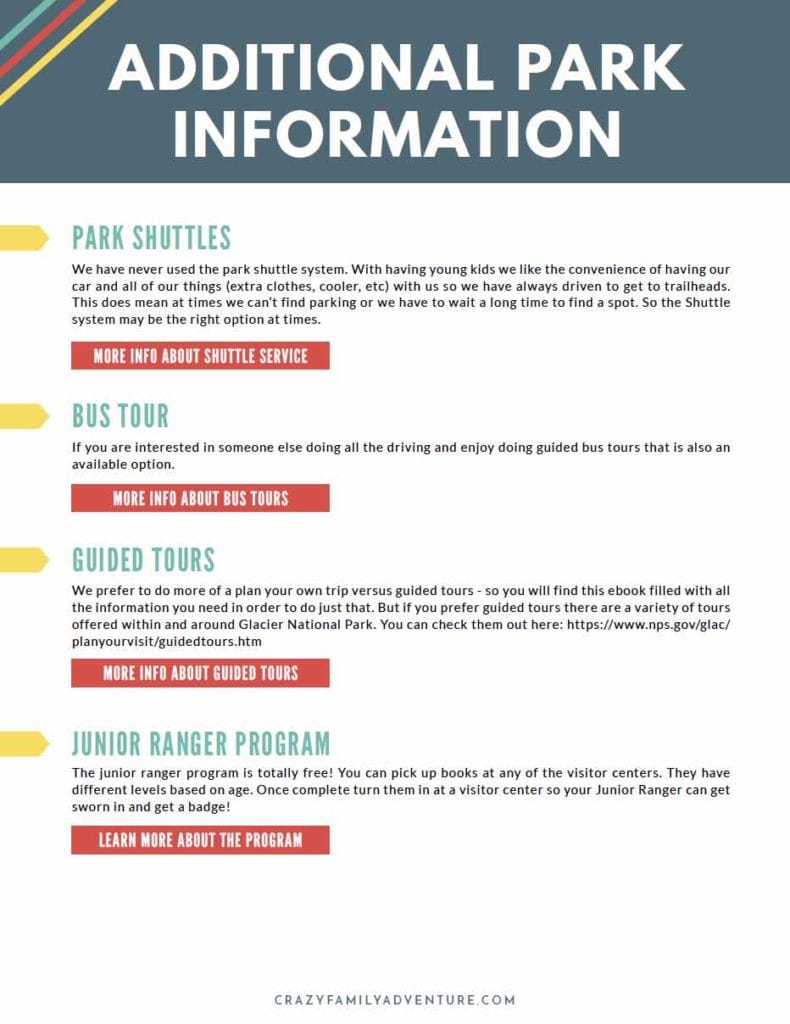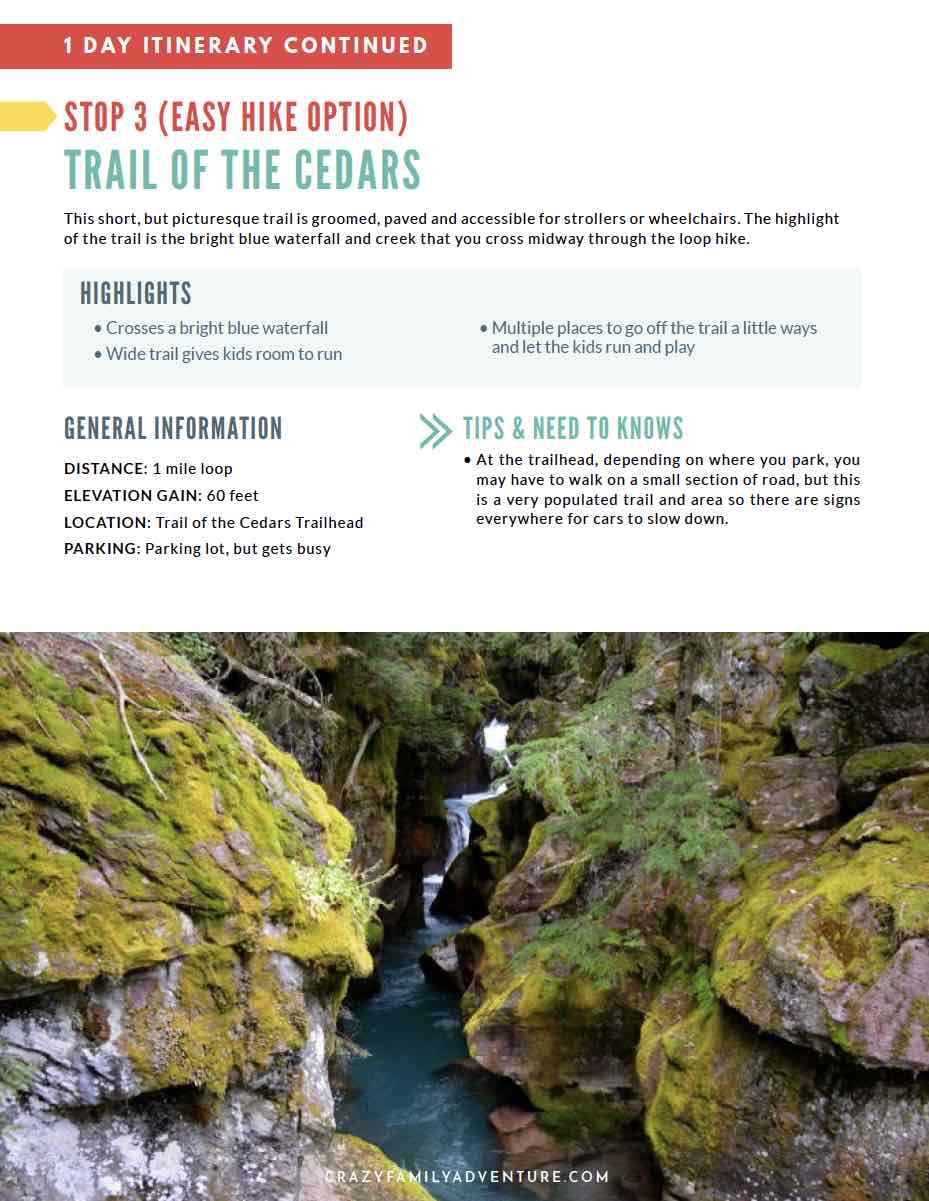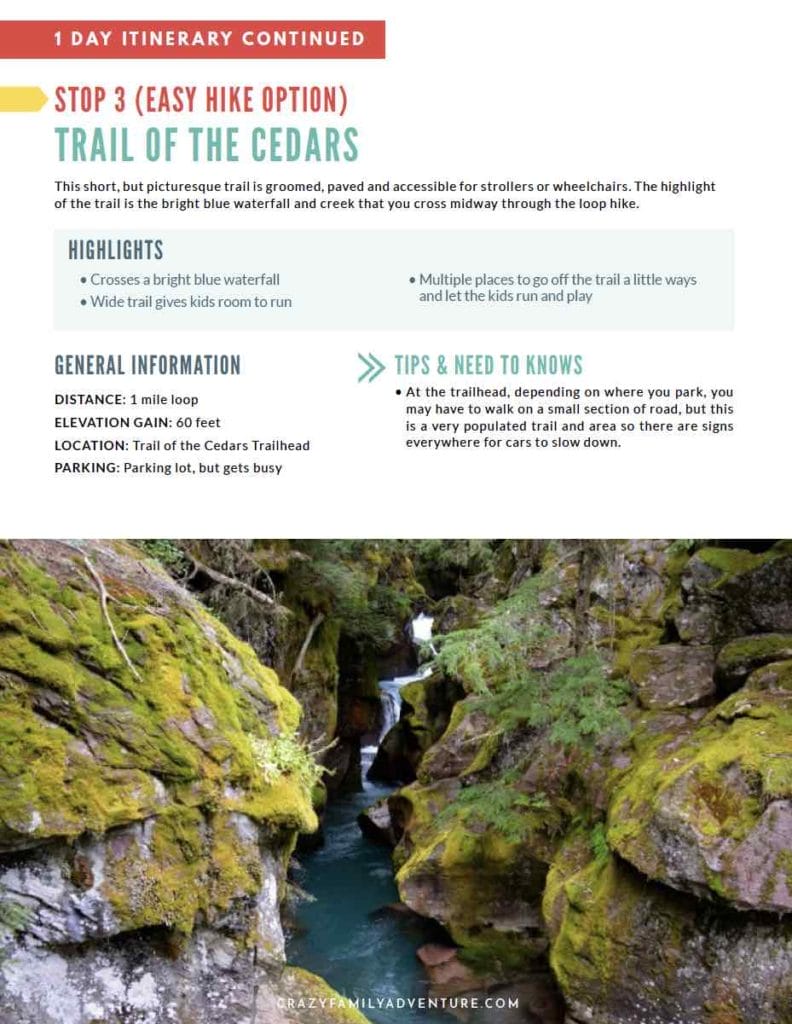 We LOVE Glacier National Park and want you to love it too!! Please click below to purchase your itinerary: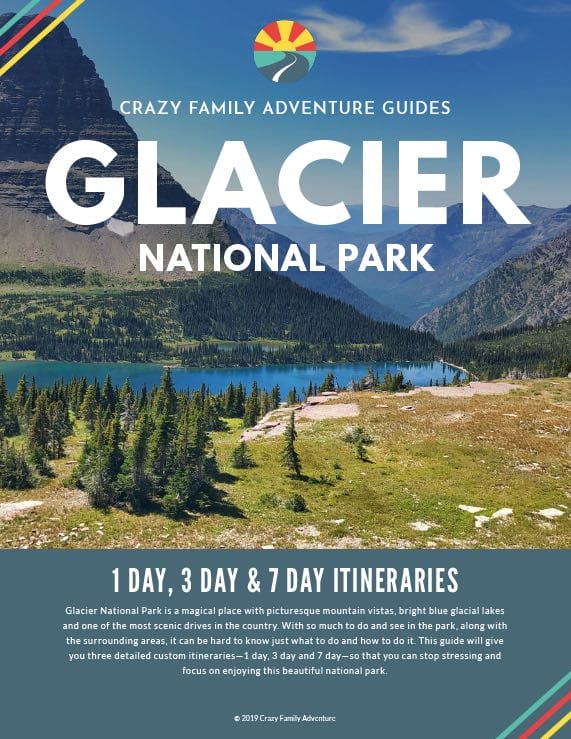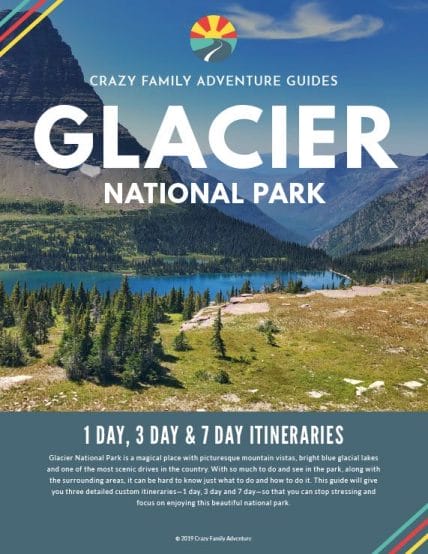 ***PLEASE NOTE – Glacier National Park has started requiring a reservation and a ticket to travel the Going To The Sun Road. This will impact your trip. You can check out more details here: https://www.nps.gov/glac/planyourvisit/gtsrticketedentry.htm