There are so many great things to do in Livingston, MT from history to fun indoor and outdoor activities. They also have a really cool downtown area with an awesome art scene and some great restaurants! Below we share all our recommendations on what to do to enjoy your time when visiting Livingston, Montana and the Paradise Valley area of Montana.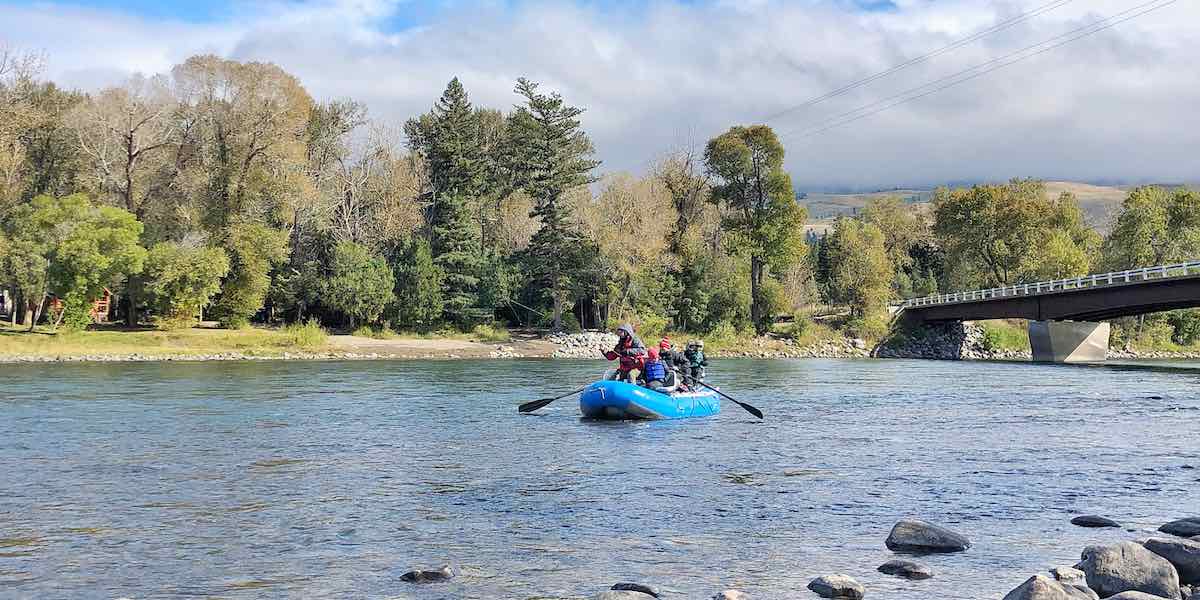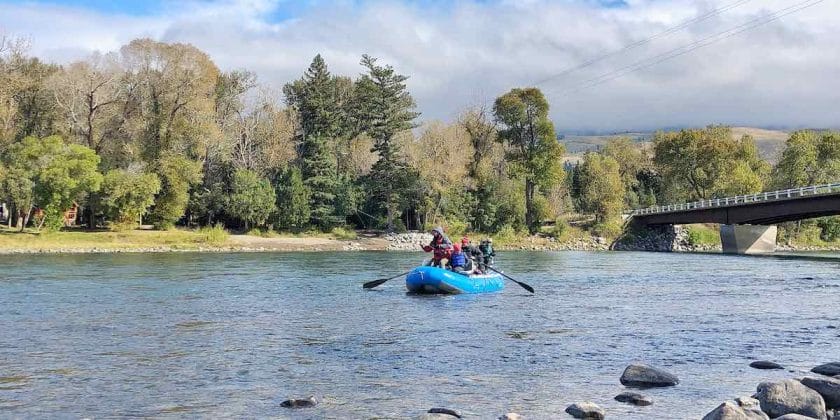 If you are planning a trip to Yellowstone National Park we highly recommend adding Livingston as a stop on your trip. This area offers some of the best things to do near Yellowstone and you won't want to miss it!
Things To Do In Livingston, MT
Float on the Yellowstone River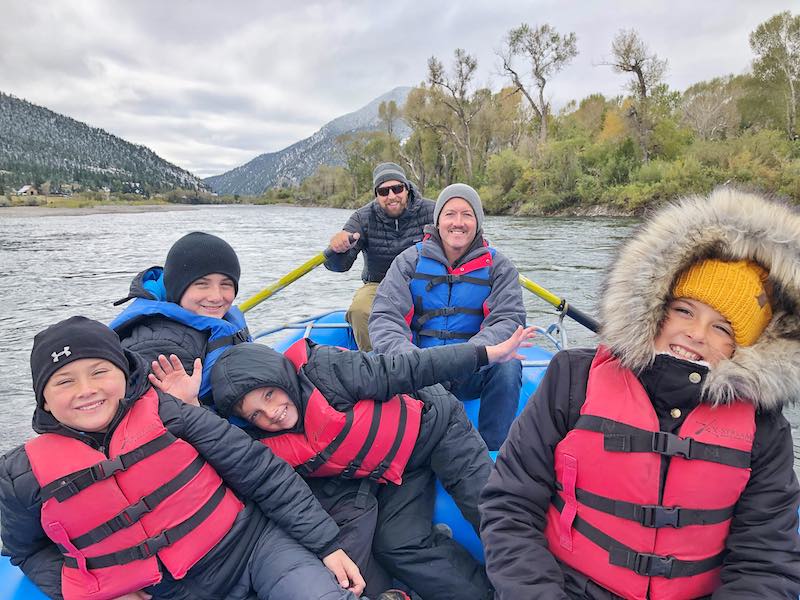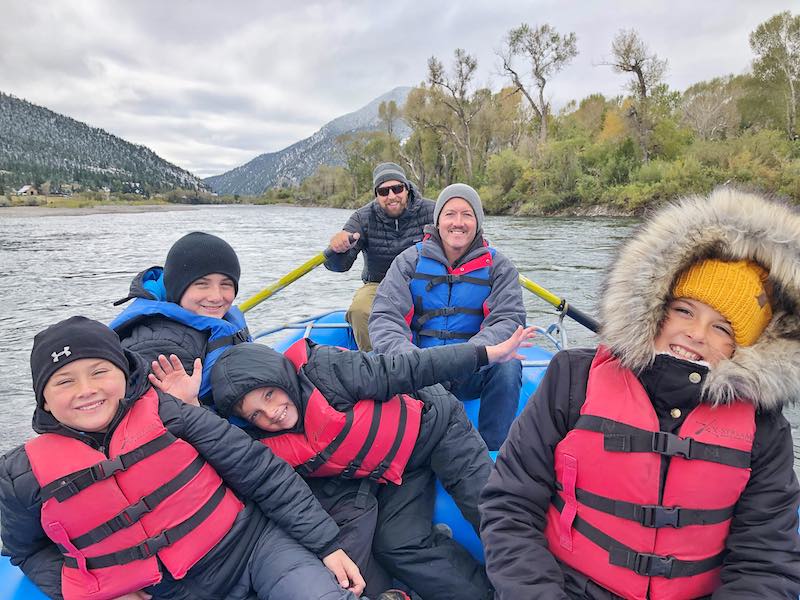 Looking to get out on the Yellowstone River? This is the perfect way to do it with a family! Everyone can load into one of the multiple outfitters in the town and head out on the Yellowstone River to take a nice float down the river. There are a few choppy parts, but nothing crazy so it is perfect for all ages.
In the summer when the water is warmer you can even jump off and swim along side the boat. Or if you go in the fall you can bundle up for a float down the river with the snow falling! No matter what time of year the scenic views are amazing.
Check out Rubber Ducky Rentals and Rowdy's River Guides for an awesome float down the Yellowstone River!
Fishing on the Yellowstone River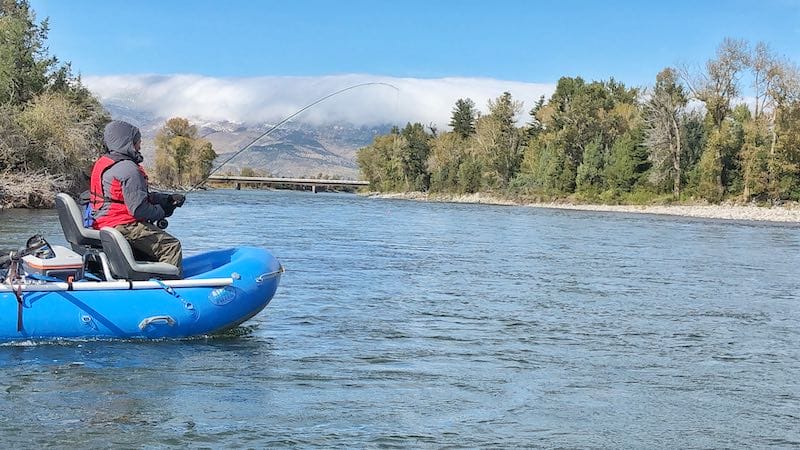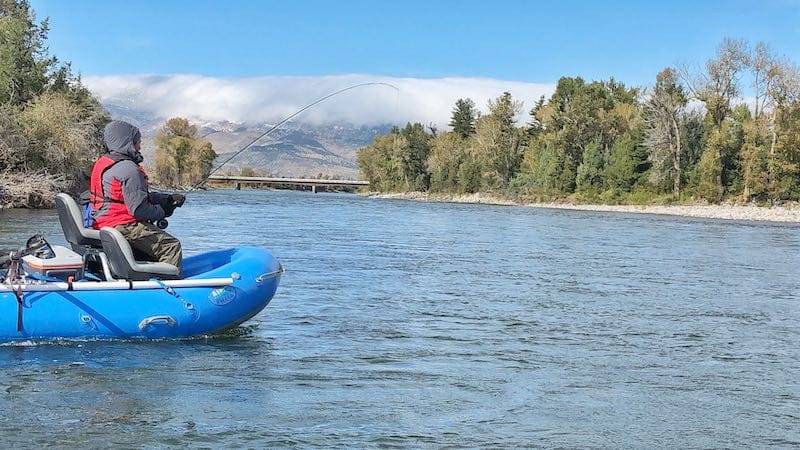 You can't go to Montana and not go fly fishing! This is a great way to do it. Your guide will meet you at the pick up point and drive you down the river to your starting point. You will then spend the next few hours fly fishing from your boat.
Only 2 people can fish off of the boat at a time and remember you will have to get a fishing license for anyone over 16 – check out George Anderson Yellowstone Angler for your fishing licenses. If you want boots or even waders to stand in the water to fly fish you can rent those at the Yellowstone Angler as well.
If not, you can just jump in the boat and fish right from the boat! When we went both Craig and Cannon caught a fish. It was a lot of fun and another great way to get on the water. It was also great since they provided all of the fishing gear and knew right where to take us so they could catch fish!
Sleeping Giant Tours and Montana Expedition Trading Company are both awesome companies to book your fishing trip through.
Custom Float and Fishing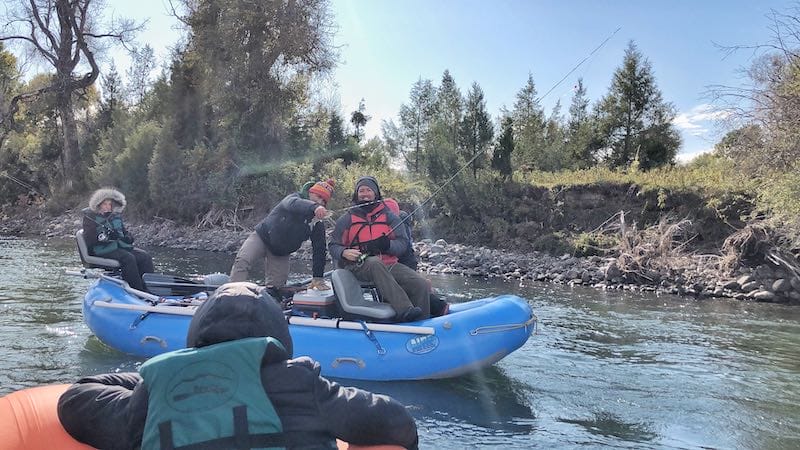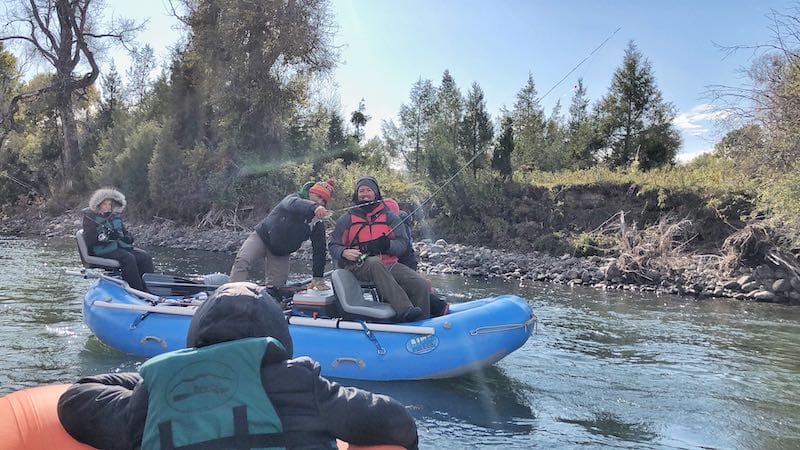 All of the guides in Livingston are awesome and they were totally willing to work with us! Since there were 6 of us not all of us could fit in the boat at the same time so we had half on a fishing boat and half on a float boat!
It worked out well since then on the float boat we could watch them fishing and still got a chance to go down the river. Then half way through the kids switched so each of the kids got a turn to fish.
If you are interested in something like this don't hesitate to ask the guides and they will work with you to put the perfect plan together for your group.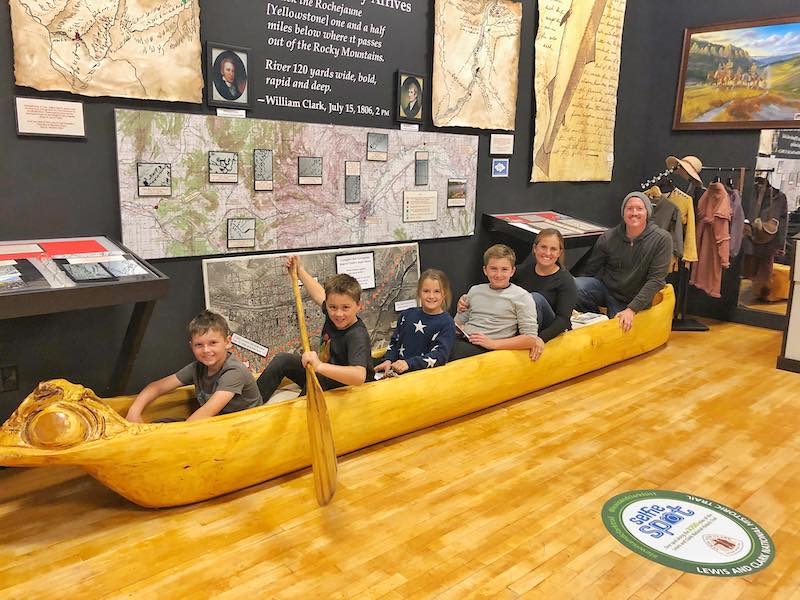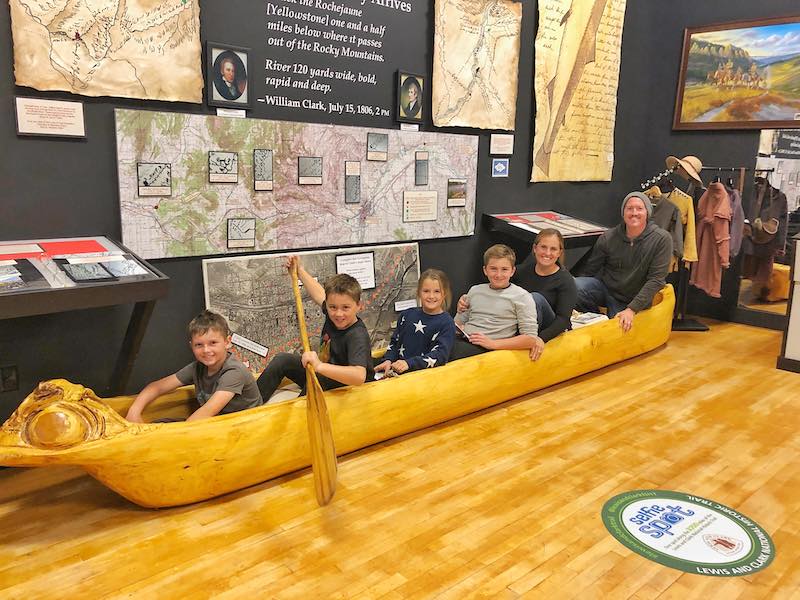 It has been so fascinating learning more about the history of Yellowstone and the surrounding area. And the Yellowstone Gateway Museum in Livingston did an awesome job of walking you through the history of the area from the beginning until now.
They also had some great hands on kid activities where the kids could dress up in the period clothes or firefighter outfits. And a "train" ticket where they could stamp out each of the "stops" they visited in the museum.
Then out back there is a firetruck to play in and an old one room school house. There were so many great hands on activities for the kids that we easily could have spent a couple hours here exploring.
Downtown Livingston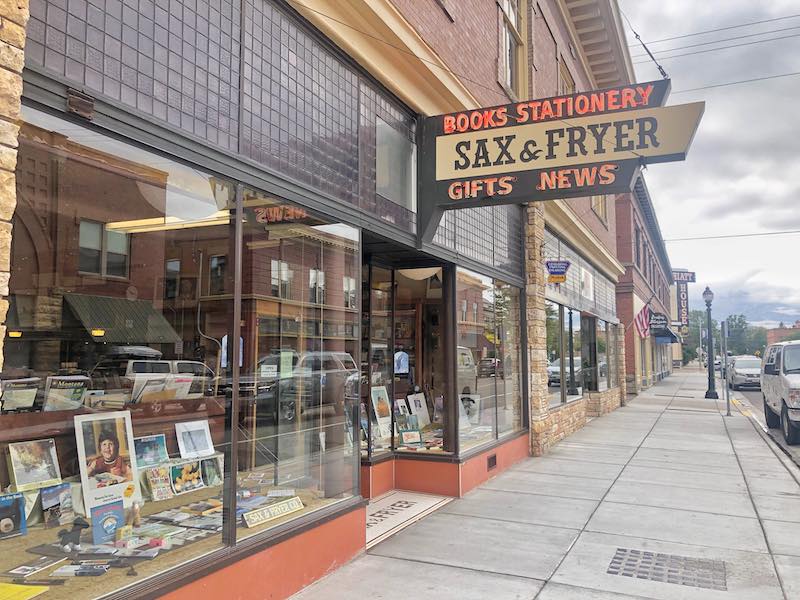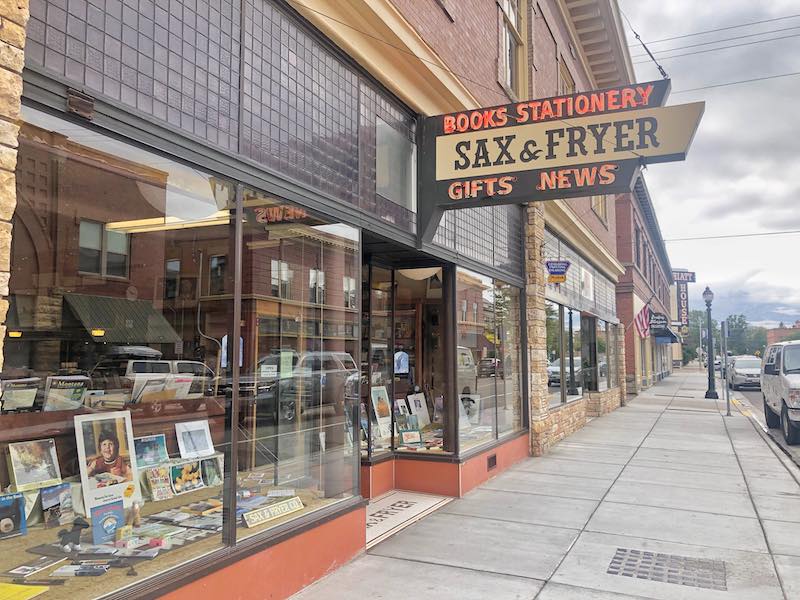 The downtown area in Livingston is full of history and has such a cool vibe! From the old buildings and stores (Check out the paper and book store Sax & Fryer – and look at the old school cash register!) to the newer designed art galleries and one of Anthony Bourdain's favorites the historic Murray Hotel. You could easily spend an afternoon walking through the town exploring all of the shops and art galleries.
Where To Eat – Livingston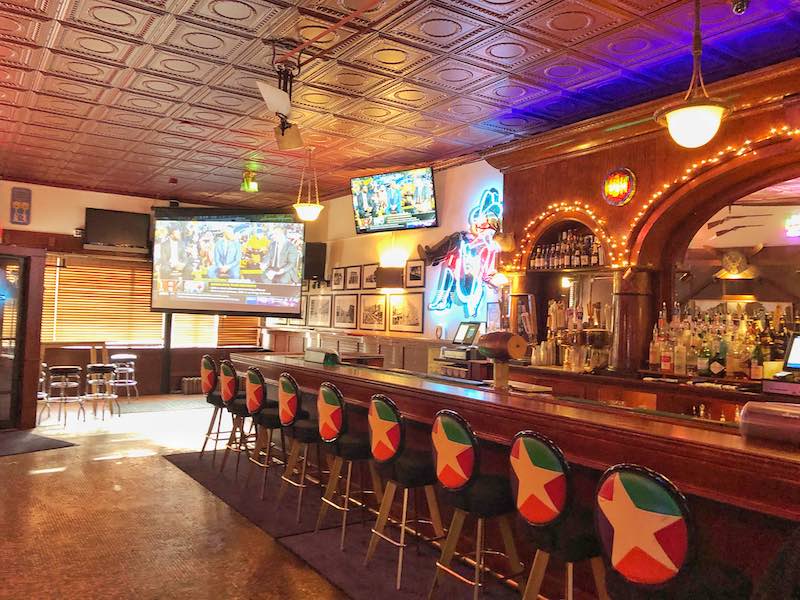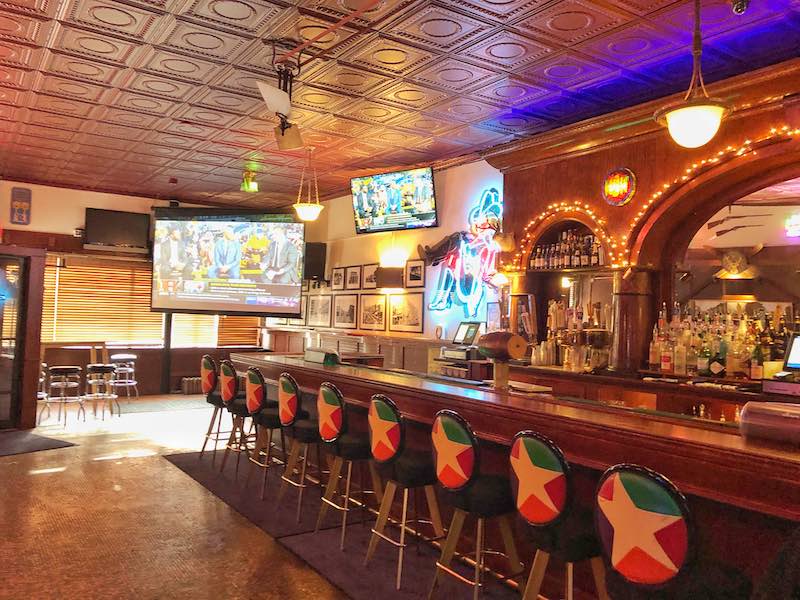 A fun Bar and Grill restaurant with pennies lining the floor, old memorabilia on the walls, a phone booth and just an overall fun and unique vibe. Plus the food was delicious. They are part of Taste Your Place – a program which focuses on using as much local food as possible.
They also have a good beer selection and drink menu. It was very kid friendly and there were plenty of TV's around to catch the current game.
If you are looking for a a hearty sandwich this is the place to go. These sandwiches are huge – so a half sandwich is plenty and you get a free pickle with each sandwich. Perfect for a quick lunch.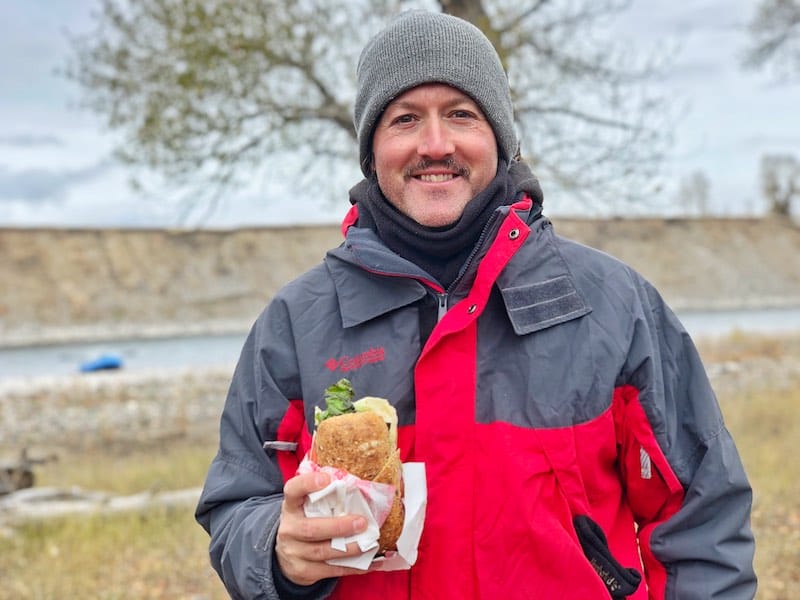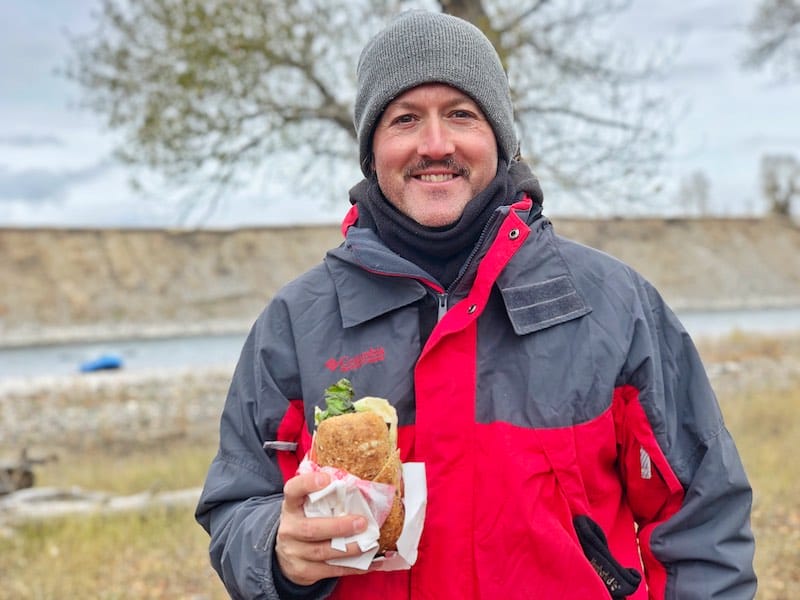 This was the perfect place to order sandwiches to take with us when we went out on the river for the day! If you want to pack a lunch call them the day before to place the order and they will have it ready in the morning.
The Other Cafe
This is the place to be for a diner breakfast. The pancakes were huge – bigger then the plate! And the kids liked the Cinnamon roll french toast.
Where To Stay – Livingston
This was the perfect hotel for spending a night and exploring the city. We had 2 adjoining rooms which was great since there was room for all of us and pets are allowed.
The pool was nice and big. And The Other Cafe is attached to the hotel! We also heard the Thai place attached to the building was delicious.
We have driven by Livingston multiple time but never stopped. I really wish we would have! It is such a beautiful area and there are so many things to do.
Don't stop exploring here though! Continue on to Paradise Valley for more awesome things to do and beautiful scenery.
Check out these awesome Montana VRBO and Airbnb options too!
Things To Do In Paradise Valley
It is called Paradise Valley for a reason. It is breathtaking!! This is such a gorgeous part of Montana you won't want to miss it. Here is our list of things to do in the Paradise Valley area and a map to show you were Paradise Valley is (the red circled area is all considered Paradise Valley).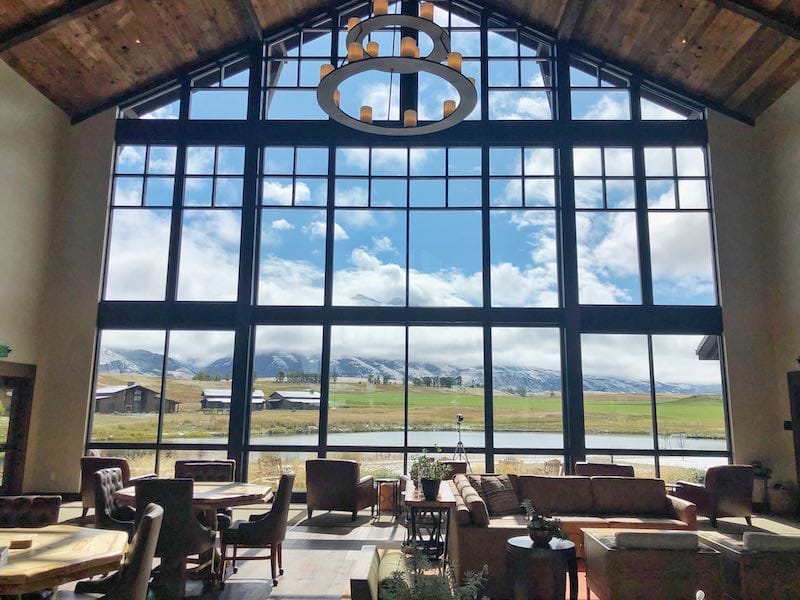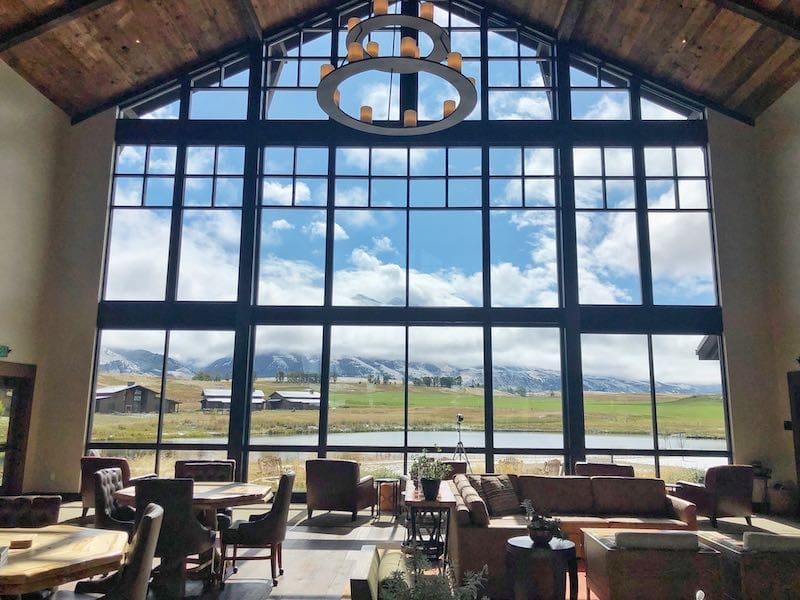 We will come back to stay here! It is a beautiful lodge with awesome rooms/condos to stay in. We stopped in for the day to have lunch and the food was delicious.
I could sit here all day and look out at these views. I would love to come back and sit in the hot tub and look up at the stars at night.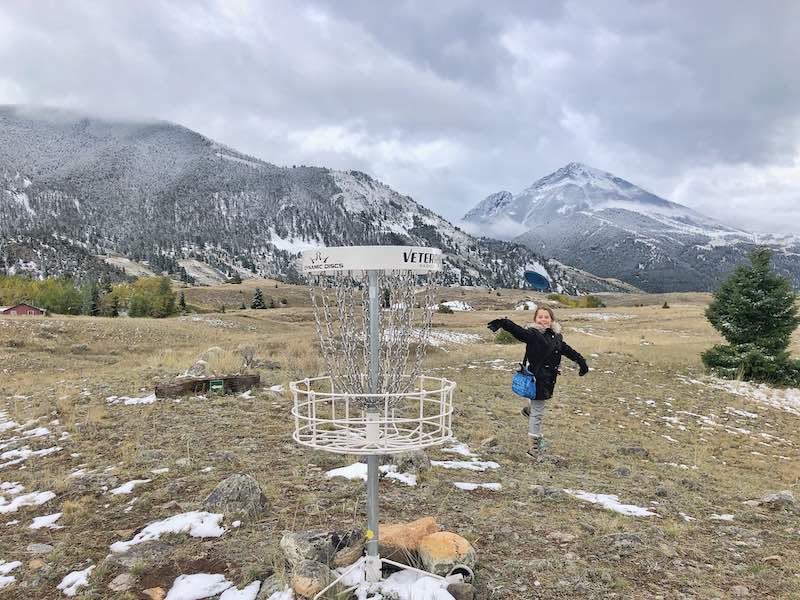 This has to be one of the most picturesque disc golf courses in the world! You are surrounded by mountains all around you and the course takes you up and down and all around. It was fun to play disc golf as a family and the views were just icing on the cake!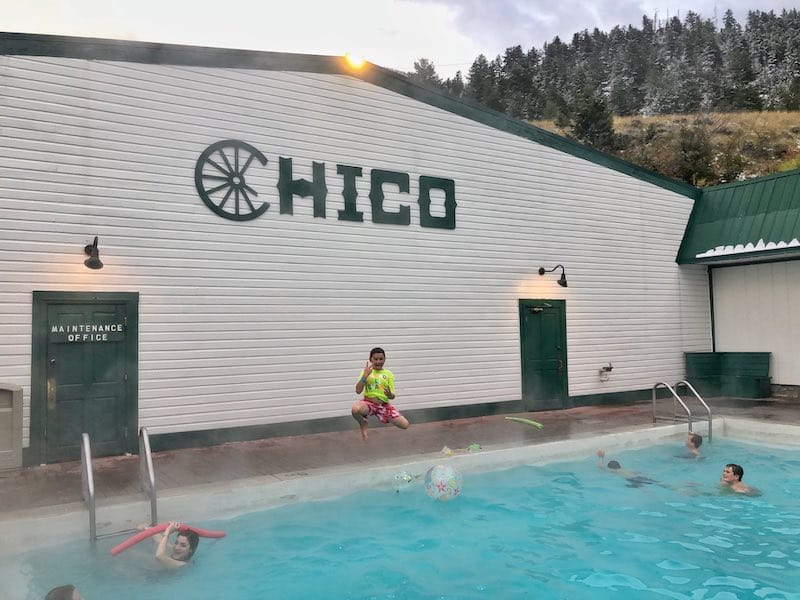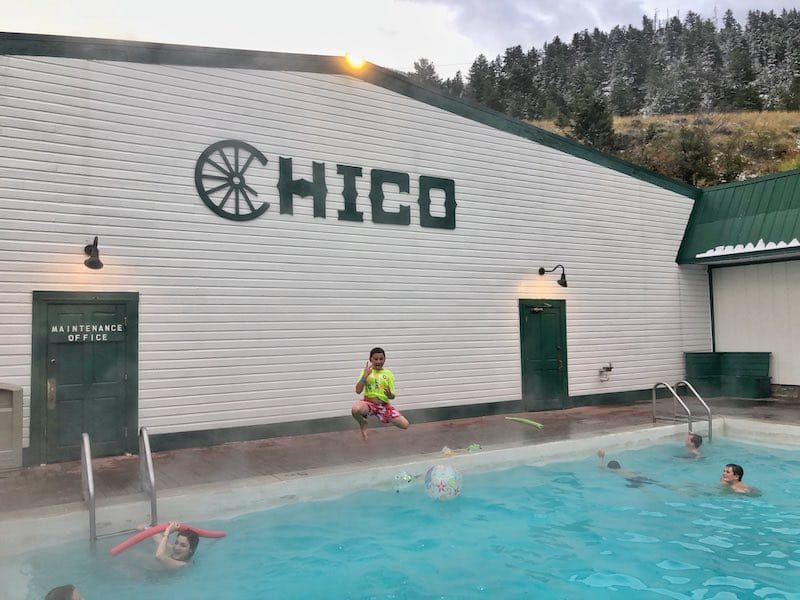 After disc golf we were a little cold so it was awesome to be able to go into the hot springs! The hot springs are a man made pool in the middle of the resort. There are changing rooms along with a bar – and yes you can purchase drinks and bring them to the edge of the pool to enjoy while you are soaking.
Where To Stay – Paradise Valley
If you get a chance to stay at the Sage Lodge, do it! It is such a beautiful area and would be an awesome place to just relax and hang out. Or you could use it as a base to explore the north part of Yellowstone National Park and Livingston.
Chico Hot Springs also has lodging options where you can stay in the main lodge, cabins or even houses on their property. It would be awesome to stay here and start and end your day with a trip to the hot spring pool!
This was an awesome RV Park to stay at! It is right on the river, the sites are large, and the facilities are really nice. Plus all of the people there were super friendly and helpful when we pulled in.
A bit farther out in Gardiner is Yellowstone Hot Springs, a campground on the Yellowstone River with hot springs pools!
Other posts you may be interested in:
22 Amazing Things To Do In Red Lodge, Montana
9 Awesome Things To Do In West Yellowstone
23 Exciting and Fun Things To Do In Bozeman, MT
12 Amazing Things To Do In Gardiner, Montana [Plus Where To Stay]
8 Breathtaking Places To Visit Near Yellowstone National Park
Pin This Post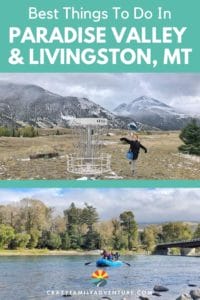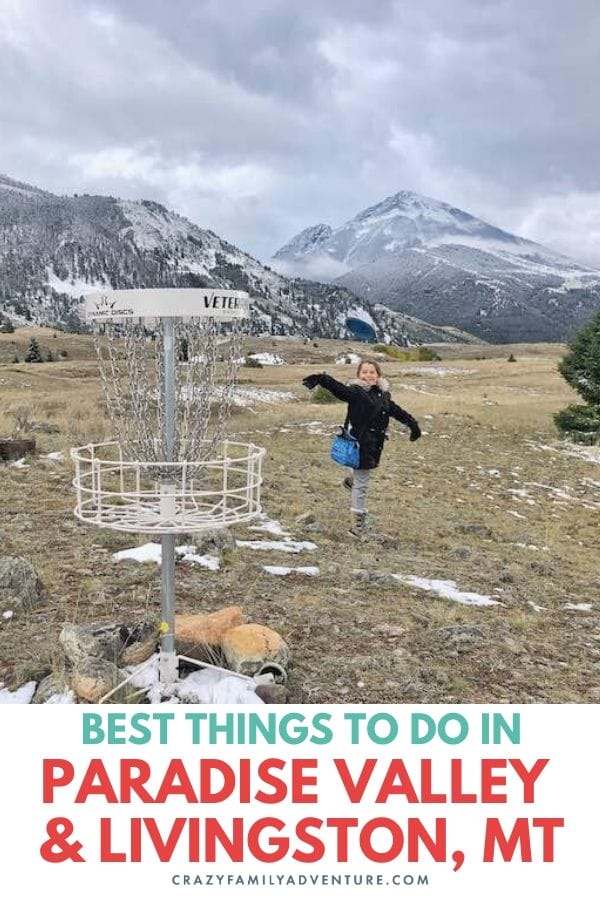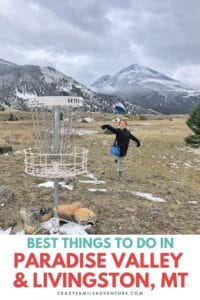 In partnership with Yellowstone Country and Livingston.
DISCLOSURE: This post may contain affiliate links, meaning I get a commission if you decide to make a purchase through my links, at no cost to you. Please read my disclosure for more info.