When in Chattanooga you can't miss the top tourist attractions: Rock City, Ruby Falls and Incline Mountain! Below we share highlights of each of these spots and how to make the most out of your time there.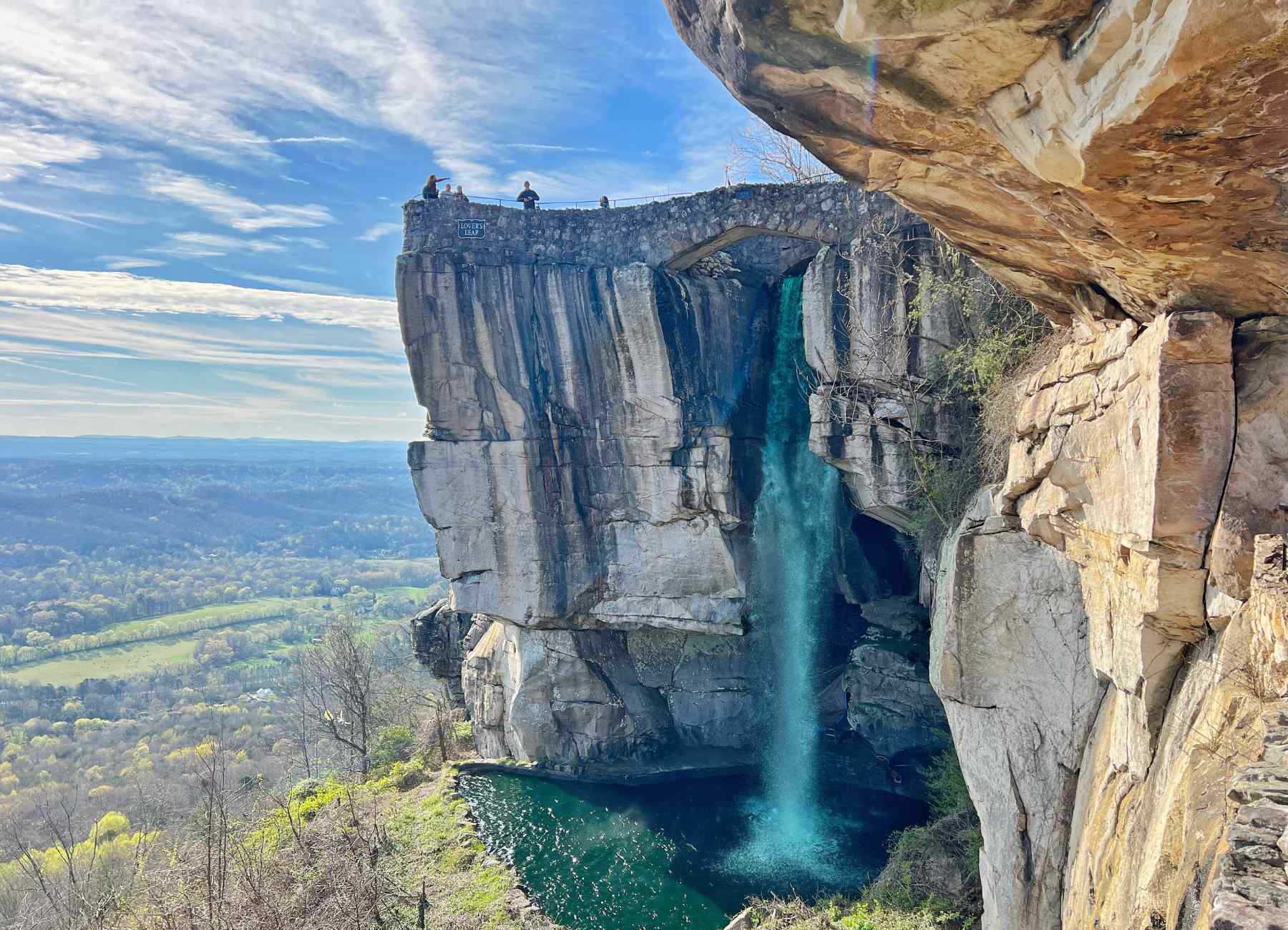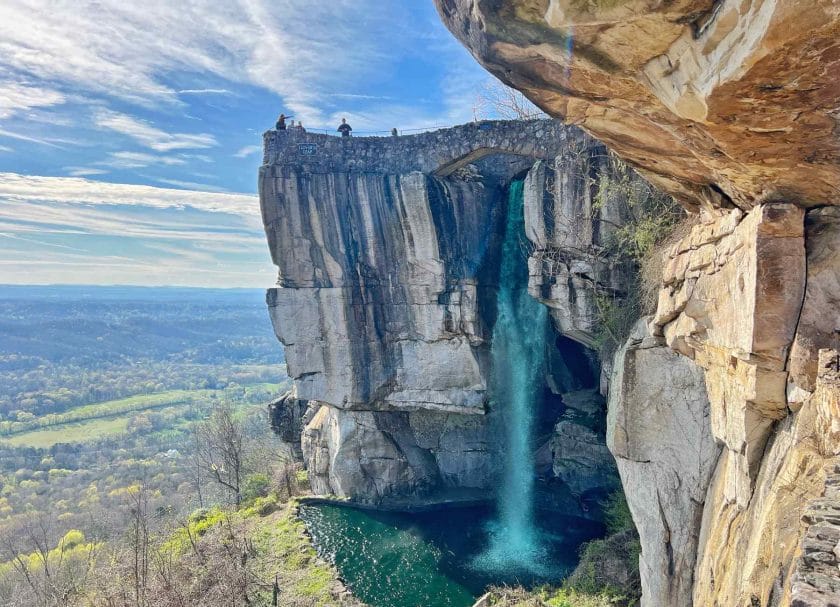 Be sure to also check out all of the great Chattanooga breweries and amazing Chattanooga Restaurants when you visit this awesome city!
Rock City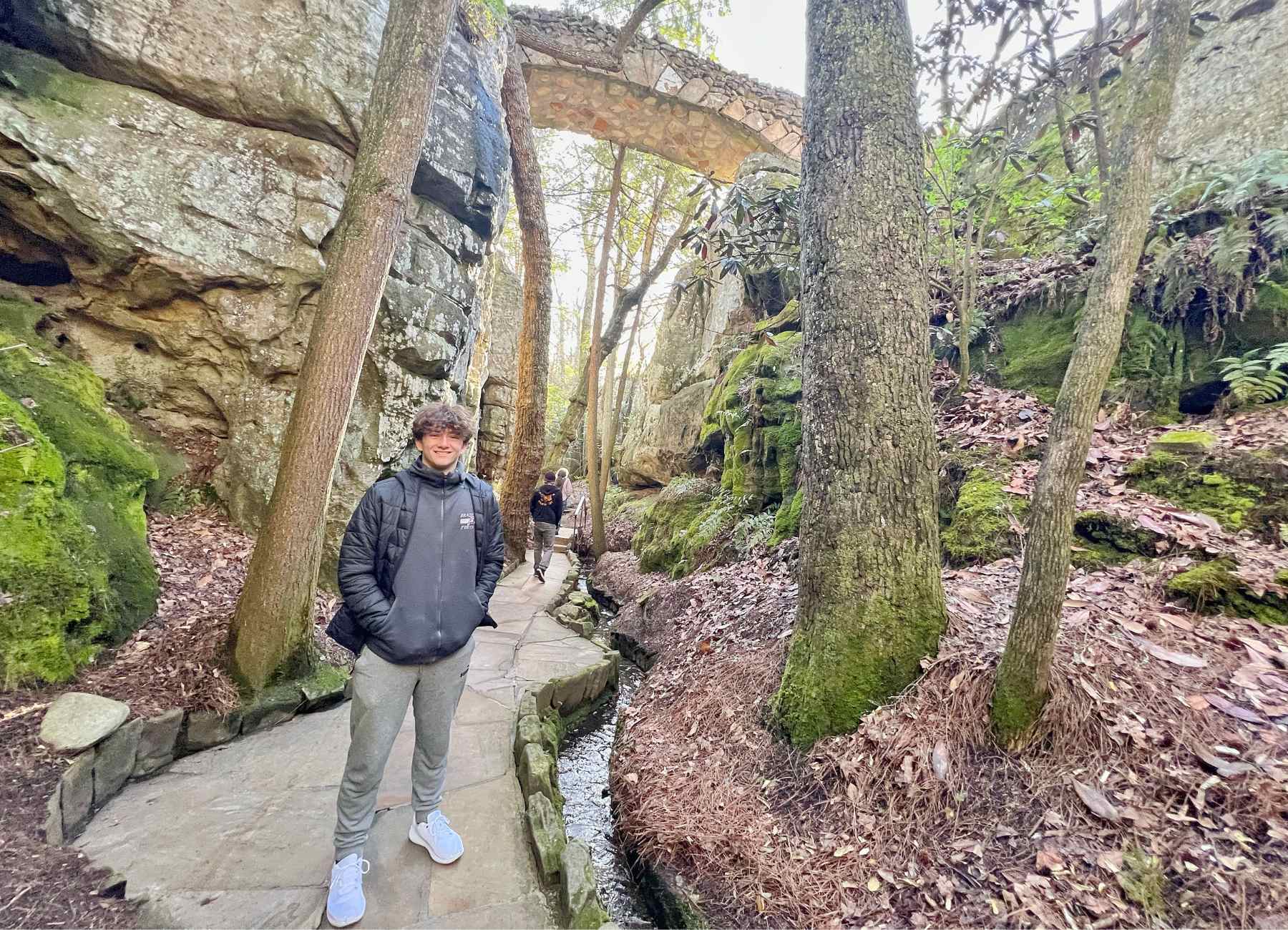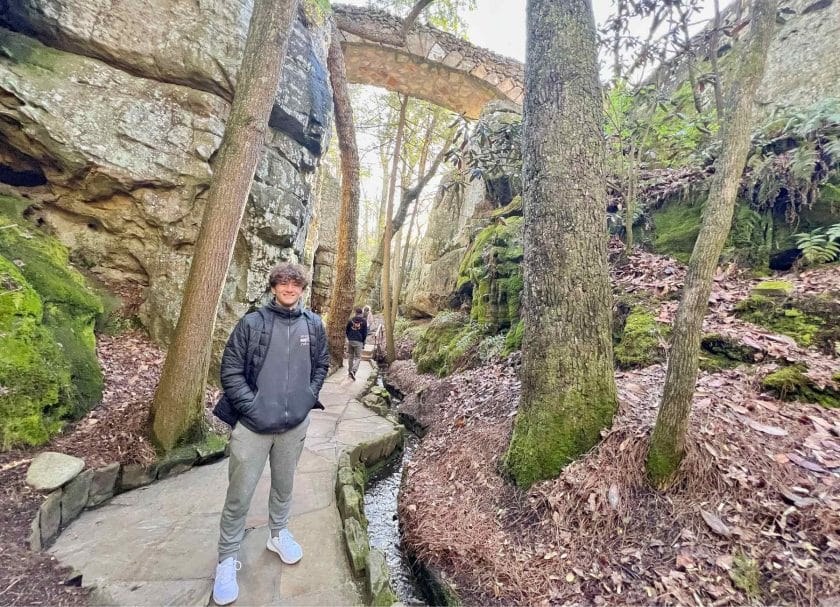 We love the trail at Rock City that takes you through rocks, over a suspension bridge and out to where you can see 7 states at once! It also answered a question we had been wondering for a while.
When you arrive at Rock City they start by sending you through the entrance of the gift shop . . . these places know what they are doing! Don't worry you just catch a glimpse of things but you will be back here at the end.
From there you kick it off with starting your trek through the Rock City trail. You will go through multiple sections all with fun names Grand Corridor, Needles Eye, Gnomes Overpass, Goblins Underpass, Swing-A-Long Bridge, Fat Mans Squeeze. They sure did come up with some good names!
And as the names imply you are going through some tight spaces, through some tunnels and yes even across a swinging bridge! I have to omit my knees got really shaky on the bridge and of course the kids had to jump up and down while we were on it.
Lookout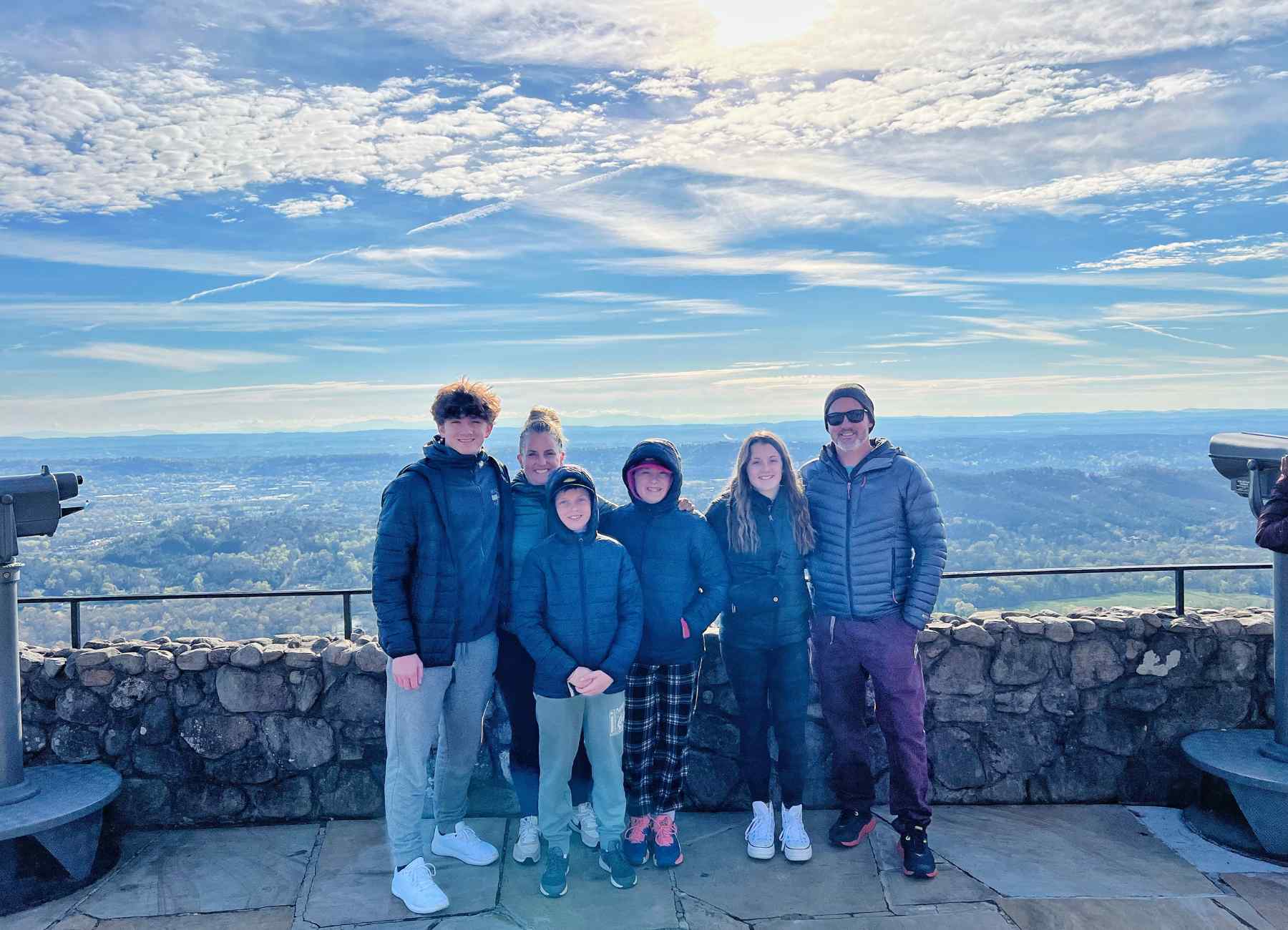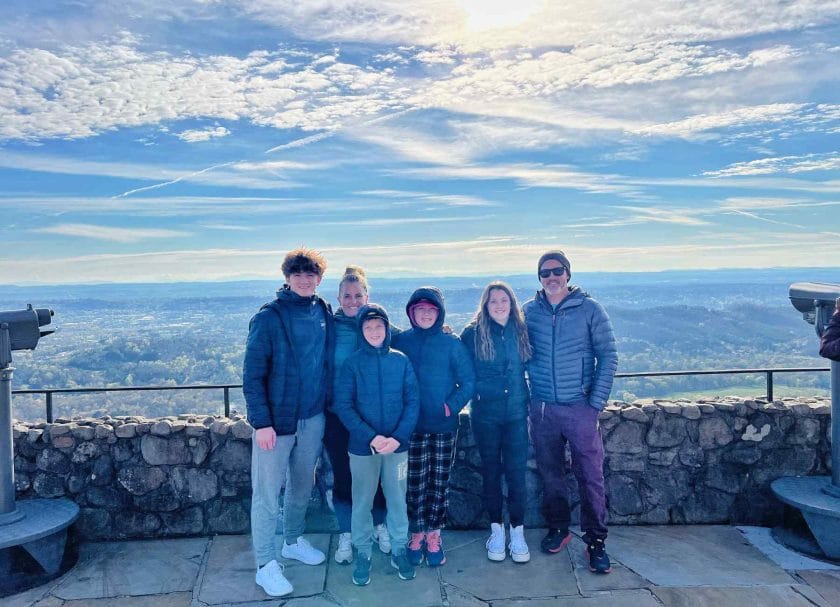 The 7 state lookout is gorgeous on a sunny day. You can see Tennessee, Kentucky, Virgina, North Carolina, South Carolina, Georgia and Alabama. The sign calls them the 7 sisters.
Behind this area is the state flag of each state. That is the question we had! We kept seeing a flag with a circle and stars and this confirmed it was the Tennessee state flag.
The Waterfall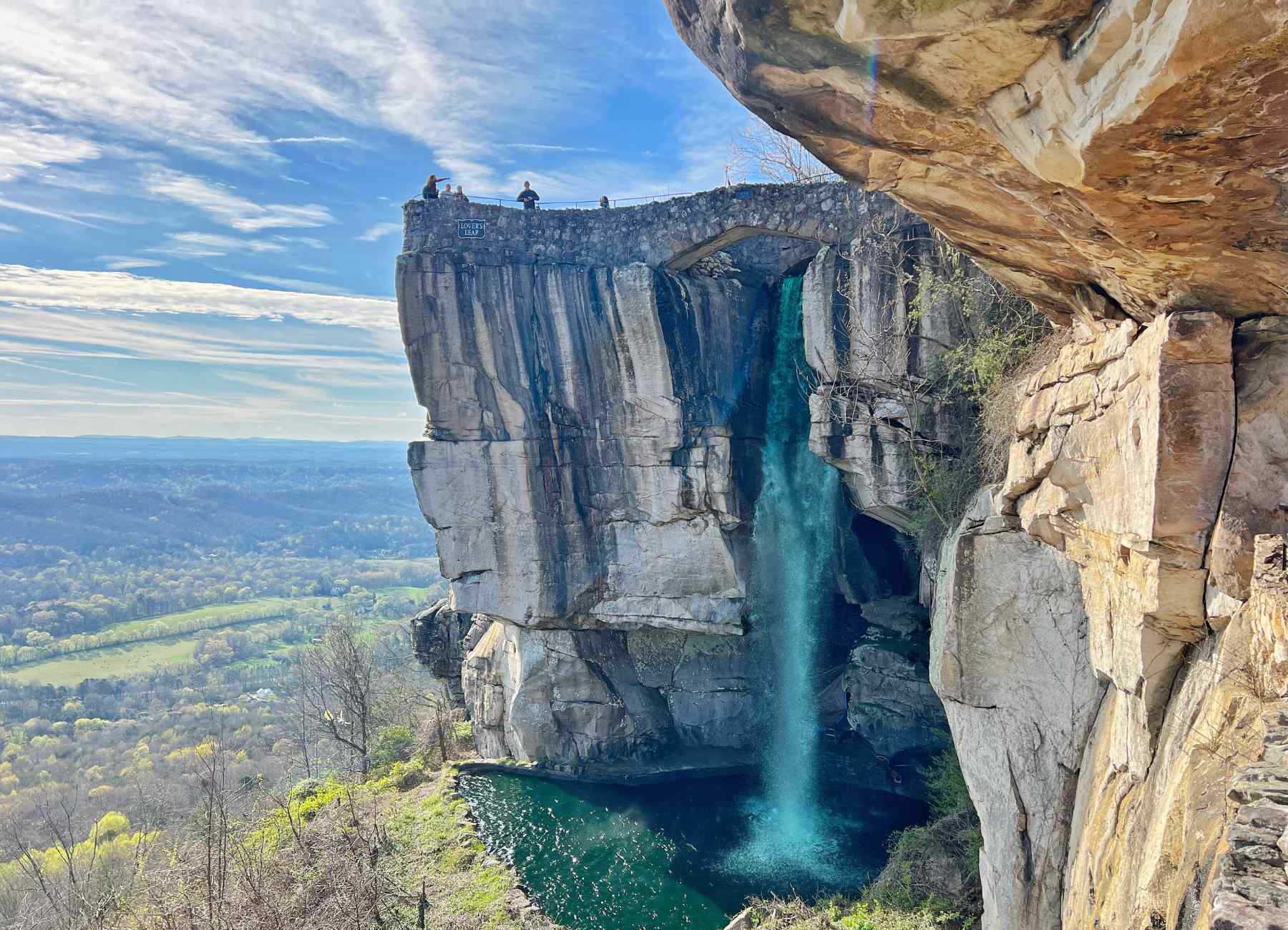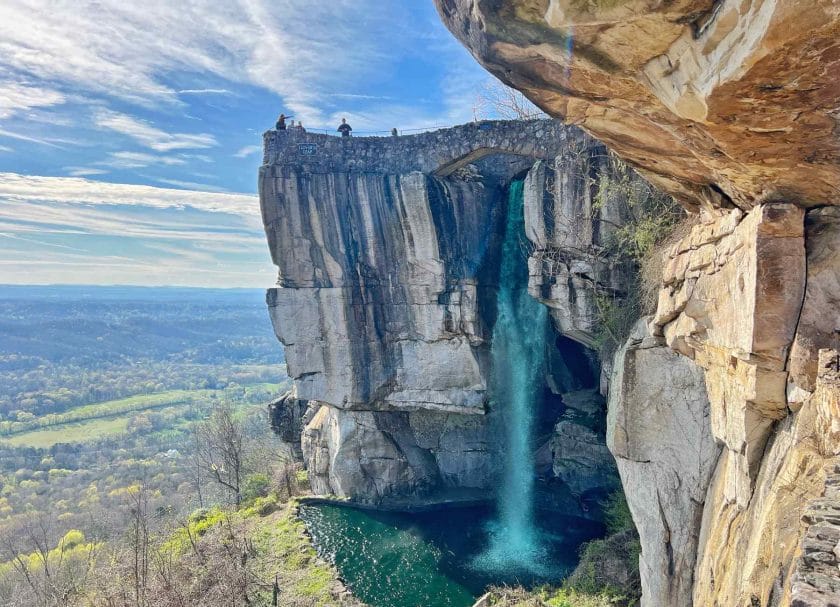 One of the highlights is seeing the gorgeous waterfall at Rock City. We happened to be there around St Paddy's Day so the water was dyed green!
This is also Lovers Leap which is named around a legend that Native Americans from 2 different tribes fell in love but the husband was chased down and thrown off this cliff. When the wife sound it happen she ran and jumped off as well giving this cliff the name Lovers Leap.
Fairyland Caverns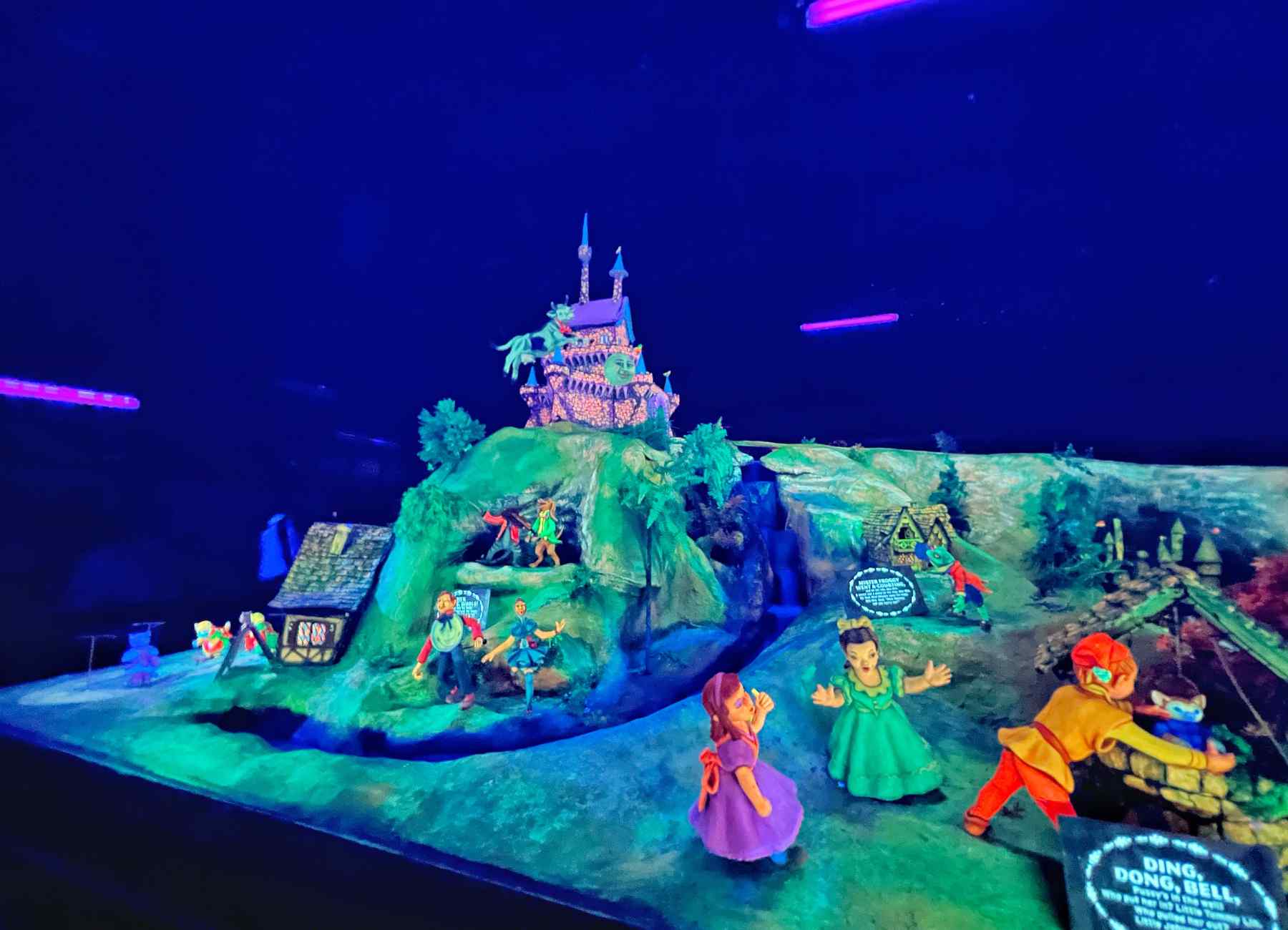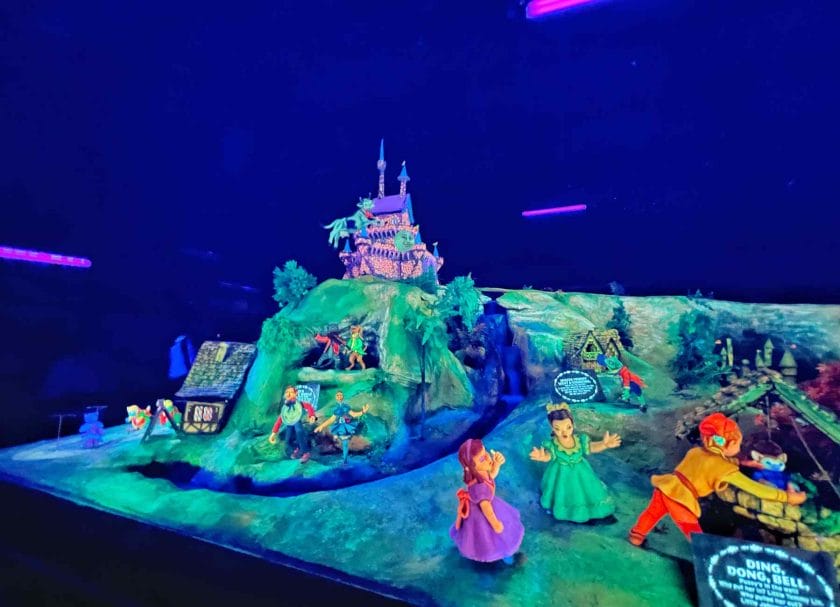 At the end of the walk you reach Fairyland Caverns. It is a bit creepy, a bit cool and very dark! You walk in and it is super dark until you reach a spot where they have a fairytale display setup.
All of these displays are done with black lights. It isn't too scary when you are walking through with a group but when I had to go back through by myself I was sure one of these statues was going to jump out at me! Luckily they didn't.
You keep making your way through these tunnels and displays until you reach the final one. This is one big room or cave that has a full on fairyland display in the middle all illuminated by black light.
If you have any white clothes on they will glow! Also be sure to smile to show your friends your glowing teeth.
After this you make your way out and you guessed it through the gift shop!! We couldn't leave without getting a few stickers. But be prepared there is candy and a lot of souvenir items you could buy.
If you are hungry when you visit there is an area to get food by the seven sisters state overlook area.
There was also a stand to sample wine at the end of the walk but it wasn't open when were there in the morning.
We enjoyed Rock City and the kids said they did too!
It will take you 1 hour to get through if you just walk through and barely stop. Or else you can be there hours if you would like to take your time.
Ruby Falls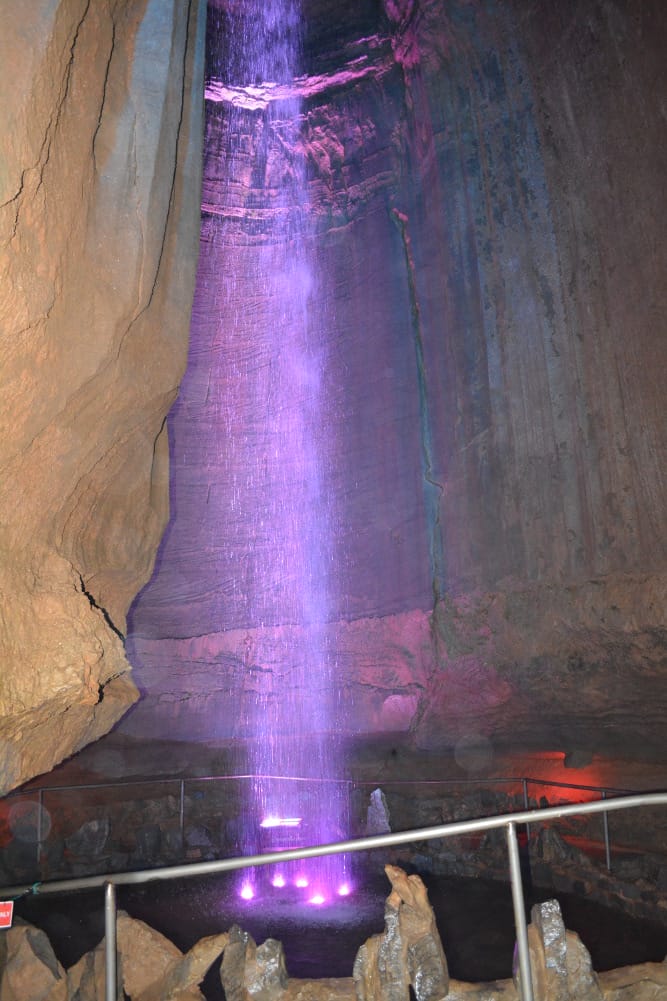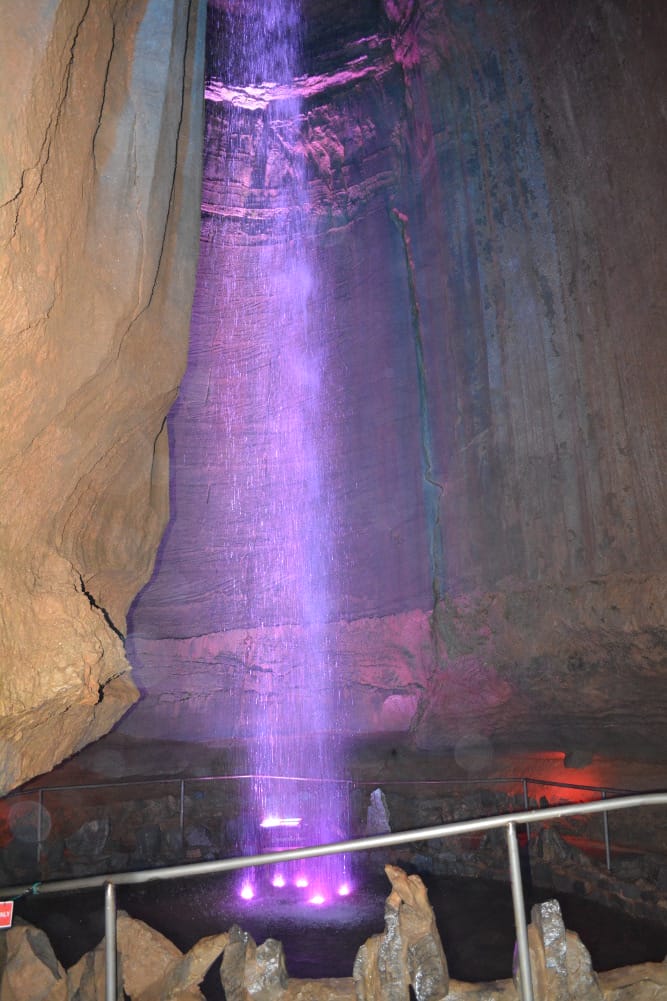 A waterfall in a cave! This is a 2 for one you get to explore a cave and see a waterfall.
Getting To The Waterfall
It starts with a glass elevator ride 260 feet down into the cave.
The hike to the waterfall is a 1/2 mile. That means you will walk 1/2 mile to get to the waterfall through the cave and will walk another 1/2 mile to get out of the cave.
Throughout the cave walk tour you will hear about how the cave was accidentally discovered, see rock formations and see the thundering waterfall. The deepest cave waterfall open to the pubic in the US.
The whole tour takes about 1 hour to 1 hour 2 minutes.
You can also opt to do the lantern tour or the gentle walking tour. With kids we recommend the basic – cave walk tour we explained above.
Beyond the cave there is a zipline adventure open seasonally, dining, shopping and multiple look outs. You can spend a few hours here hanging out if you have time in your schedule!
Incline Railway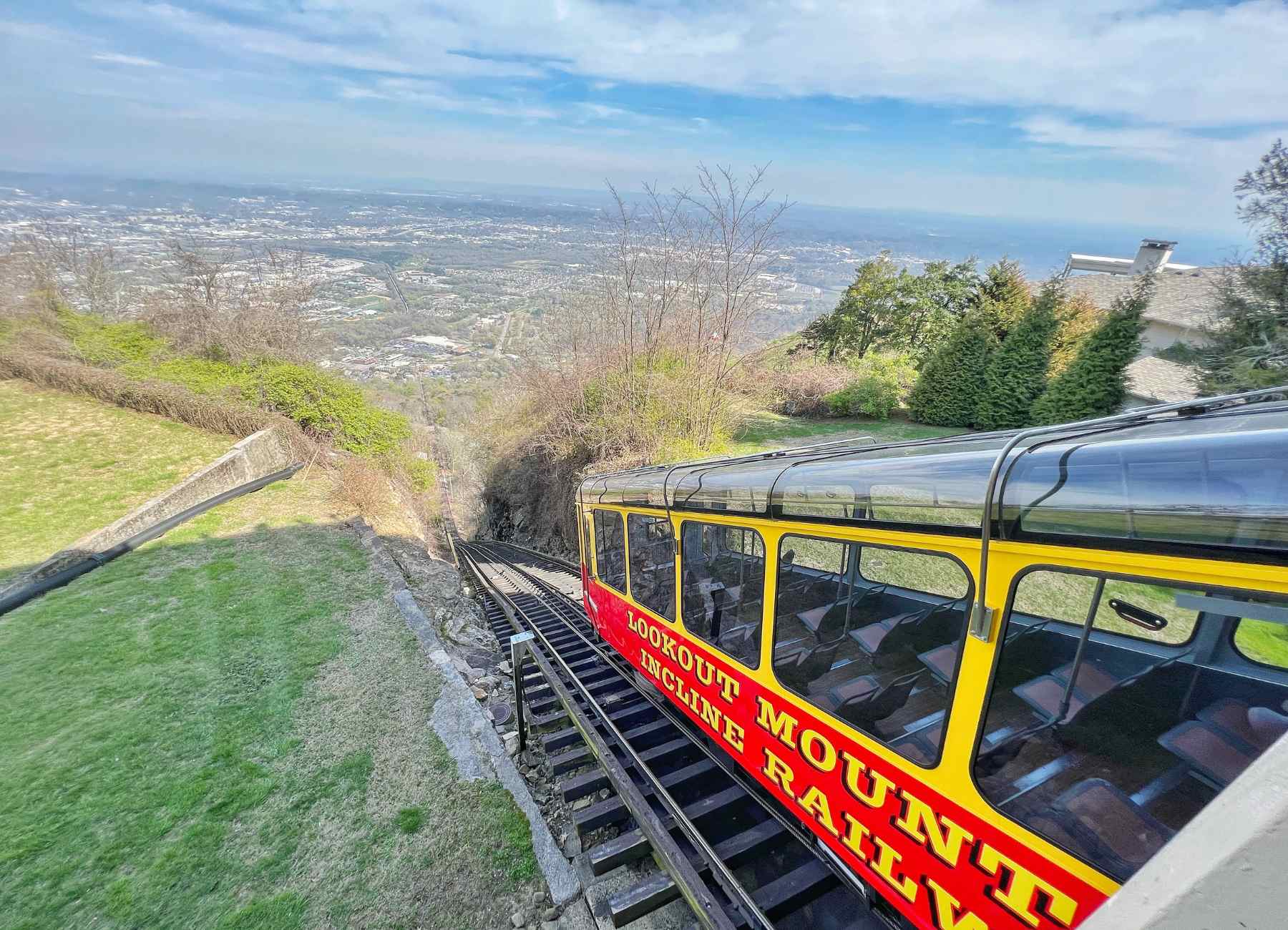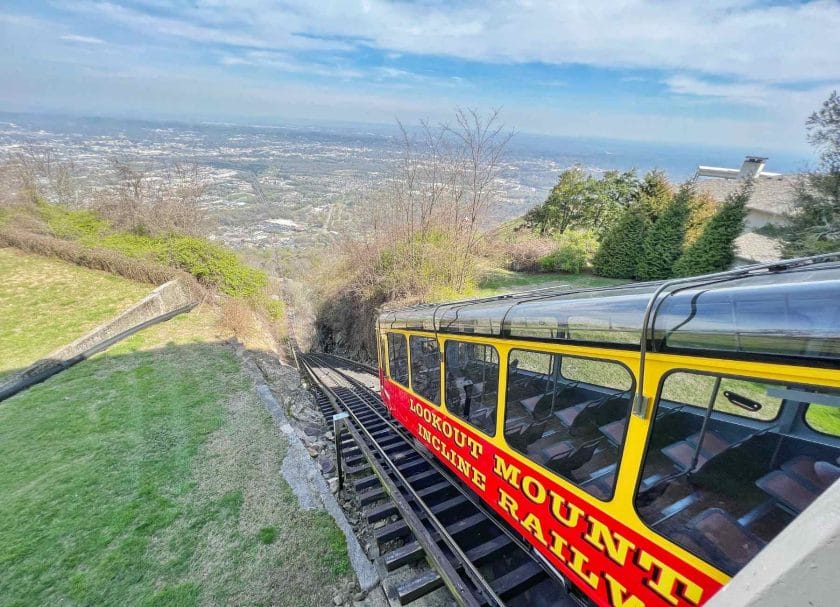 Take an Incline Railway up the side of a mountain! At one point it was so inclined I was slipping off of my seat. There are windows all around the train car so you get a fun view as you are going up and going back down!
Once you get to the top they have a shop, fudge and food. If you leave the Incline Railway area you can also walk to Point Park which is the Chickamauga & Chattanooga National Military Park Look Mountain Battlefield historical site. It is located a short walk from the Incline Railway station.
The park offers gorgeous views out over Chattanooga and a lot of history to be learned. There is a per person entrance fee so be ready for that.
After enjoying your time at the to of the mountain you can head back down on the Incline Railway to the bottom. From there make a stop at Clumpies Ice Cream before heading out on your next adventure in Chattanooga!!
More Things To Do In Tennessee
Tennessee Road Trip – 1 Week Itinerary For An Amazing Trip
23 Best Things To Do In Memphis [Itinerary included]
Top 4 Indoor Water Park Tennessee
Top 4 Amusement Parks In Tennessee You Need To Visit
11 Fun Things to do at Coolridge Park in Chattanooga
DISCLOSURE: This post may contain affiliate links, meaning I get a commission if you decide to make a purchase through my links, at no cost to you. Please read my disclosure for more info.