Burlington, Vermont is an absolutely wonderful college city that is bustling, but not so much that the busyness is overwhelming. There are tons of awesome things to do in Burlington, VT from farms, to street art to museums, making it a popular destination that we highly recommend checking out.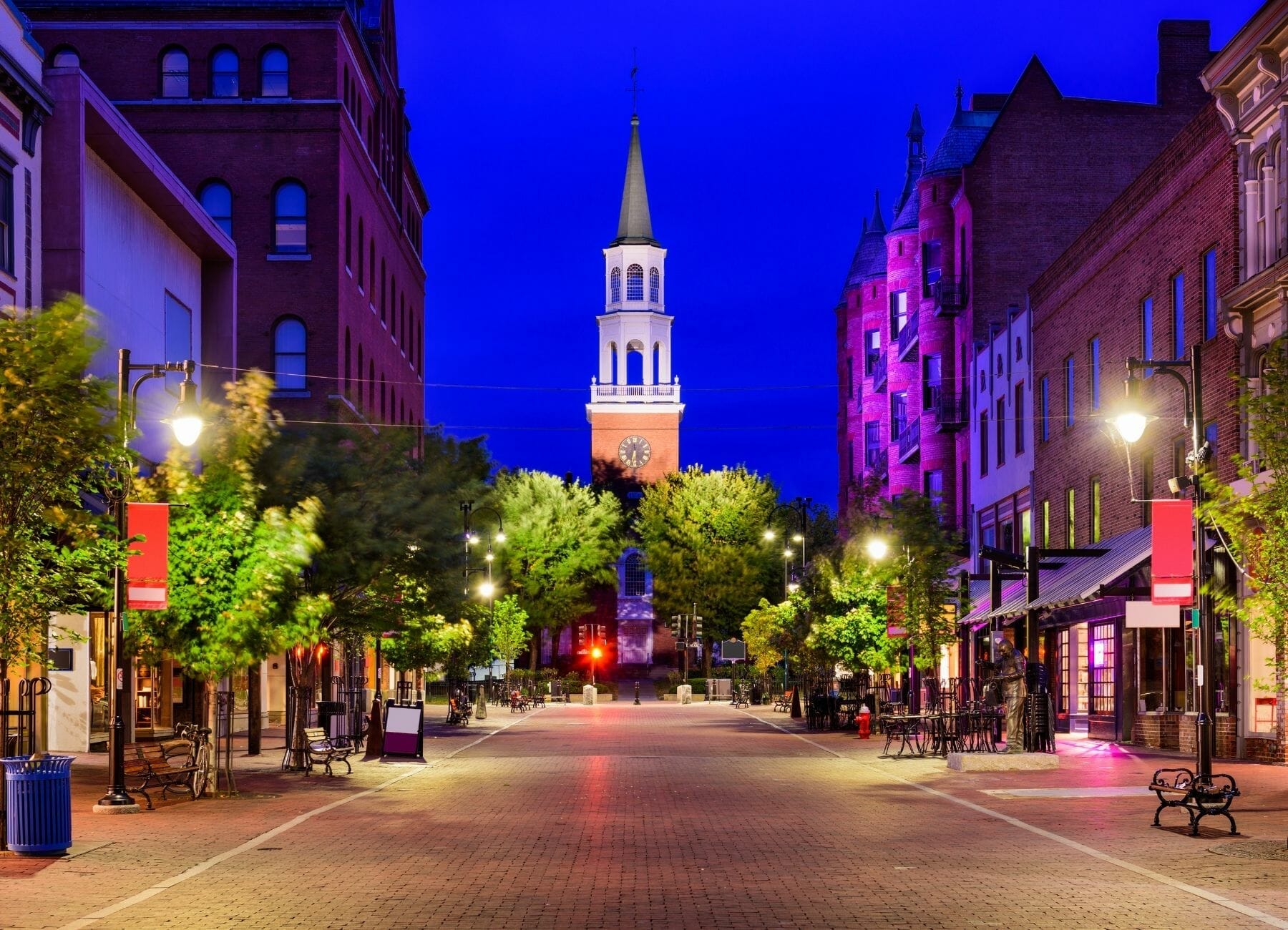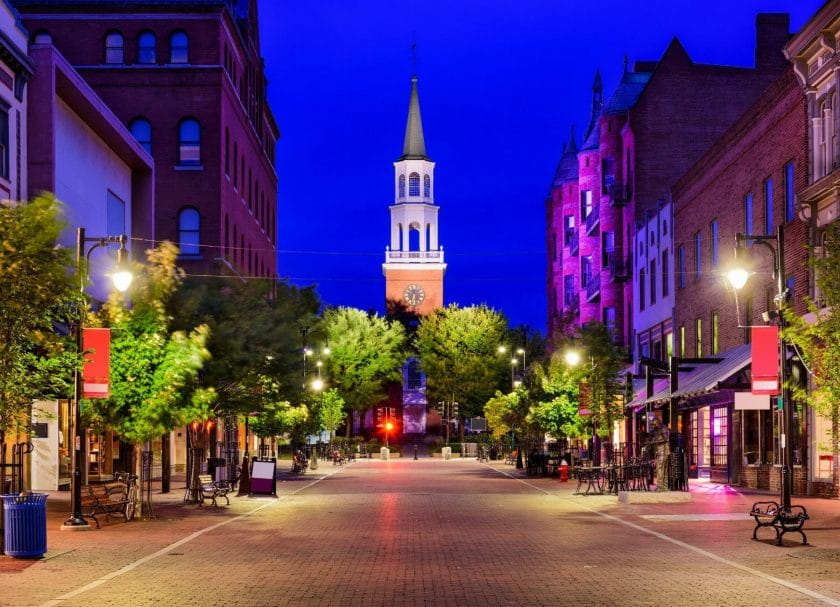 Whether you want to see how maple syrup is made, admire some art, or spend some time outdoors, you're sure to love all the opportunities to explore. Kids can enjoy many of these tourist attractions with you, and those who love food will appreciate the many yummy restaurants in the area.
Of course, if you've never been to a place, it can be hard to know what to see and do while you're there. That's where this post comes into play. Below, we've listed the best things to do in the area. Pick and choose from the options below and you're sure to have an absolutely amazing vacation you'll be talking about for years to come.
Things to Do
Let's start by talking about things to do in Burlington, Vermont and the surrounding areas . From outdoorsy adventures to museums, there is truly something for everyone in this part of the country. Check out our favorite options below and get ready to have some fun in the city of Burlington.
If you have extra time there are also a lot of great things to do in Stowe, Vermont and it is just a short 40 minute drive from Burlington.
Visit Shelburne Farm
Want to learn more about farming in Vermont? If so, Shelburne Farm is the place for you. This awesome attraction is an educational non-profit with a focus on teaching folks about sustainable farming. The farm itself is home to walking trails, a historic barn, a restaurant, a store, and even an inn. Additionally, guests are invited to join educational experiences such as cheese making.
Top Tips:
Try to visit during an event. The events at the farm are wonderful learning experiences.
Visit the barn. The historic barn onsite is home to farm animals that are tons of fun to see and interact with.
Stroll the Church Street Marketplace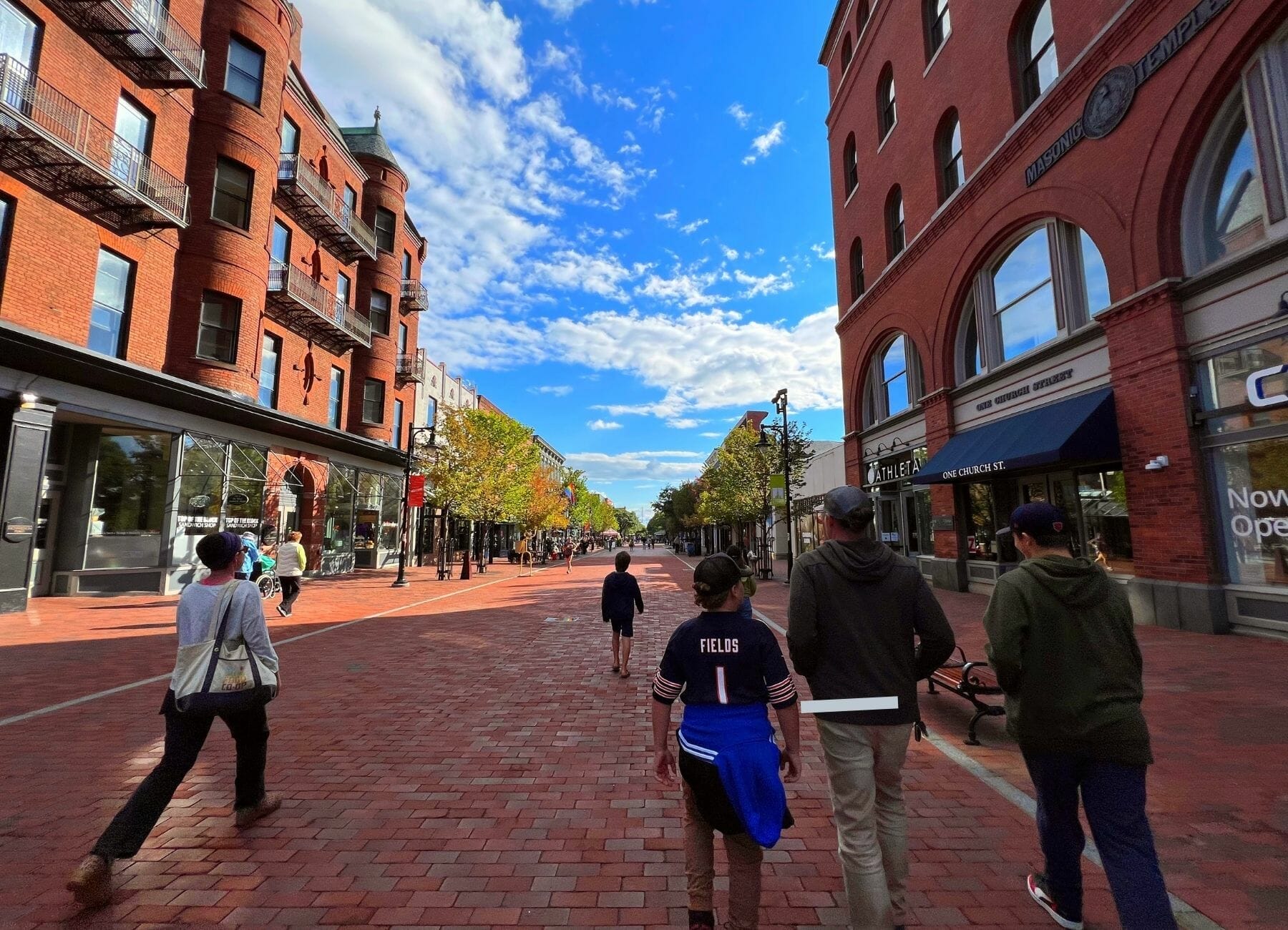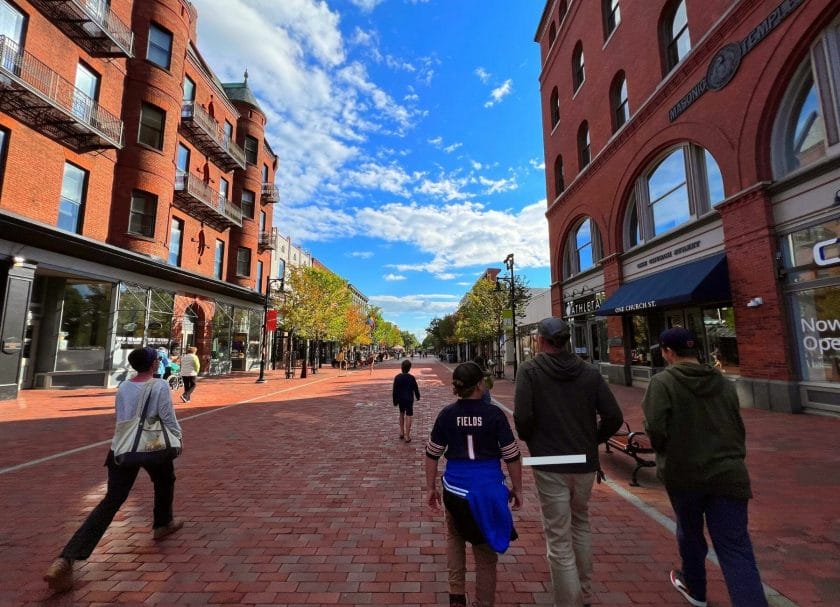 No visit to Burlington, Vermont is complete without checking out Church Street Marketplace. Church street is home to not one but two churches. The road is closed to vehicle traffic, meaning pedestrians are free to wander and stroll. This is great because the spot is home to a huge number of adorable shops, making it an ideal place to spend time shopping.
Top Tips:
Check out our favorite shops. Some of the best shops include Champlain Chocolates, The Crystal Cottage, and Smugglers Notch Distillery. We also recommend stopping at Frog Hollow Craft Center.
Tour the Sugar Maple Tree Farm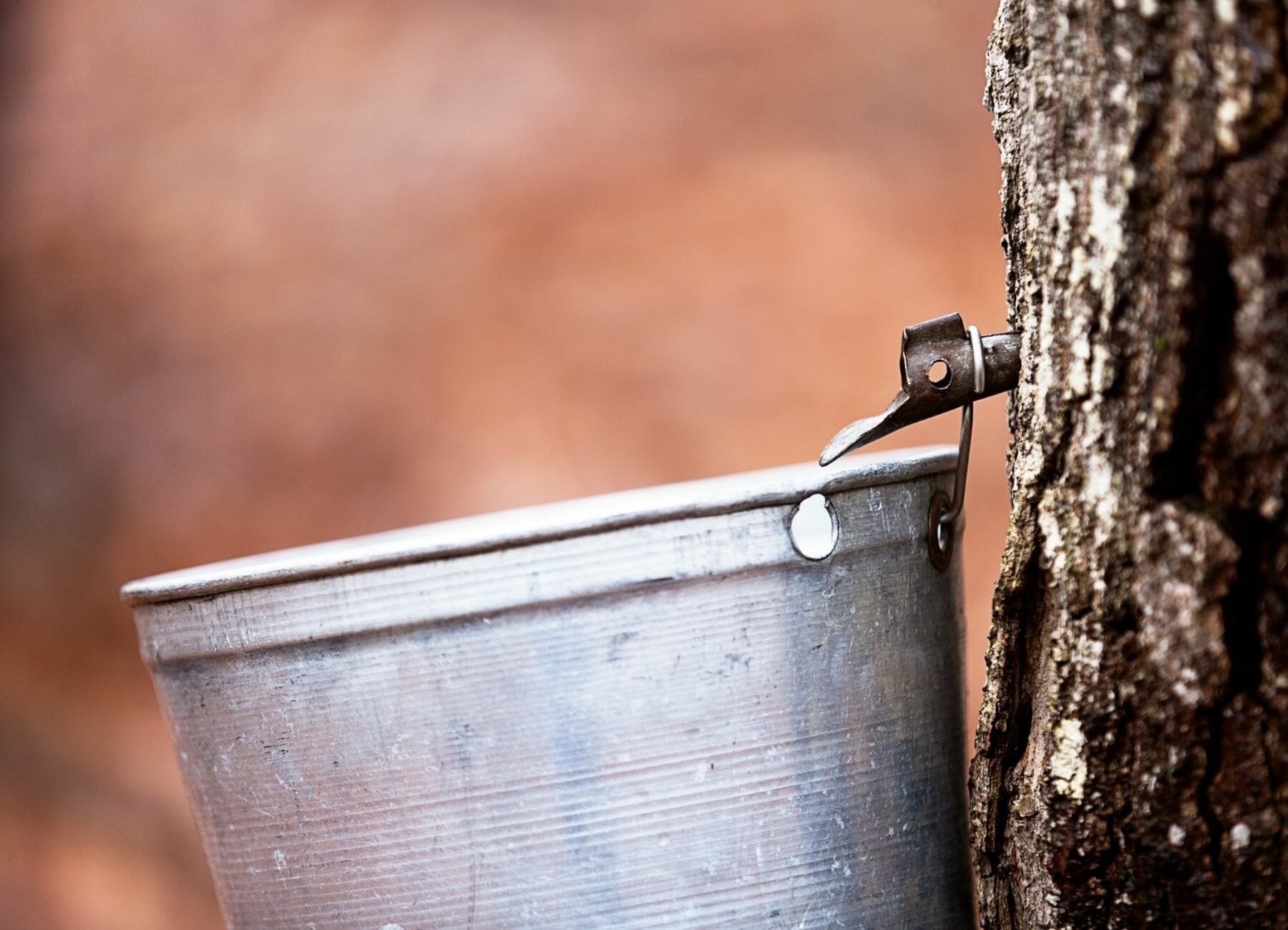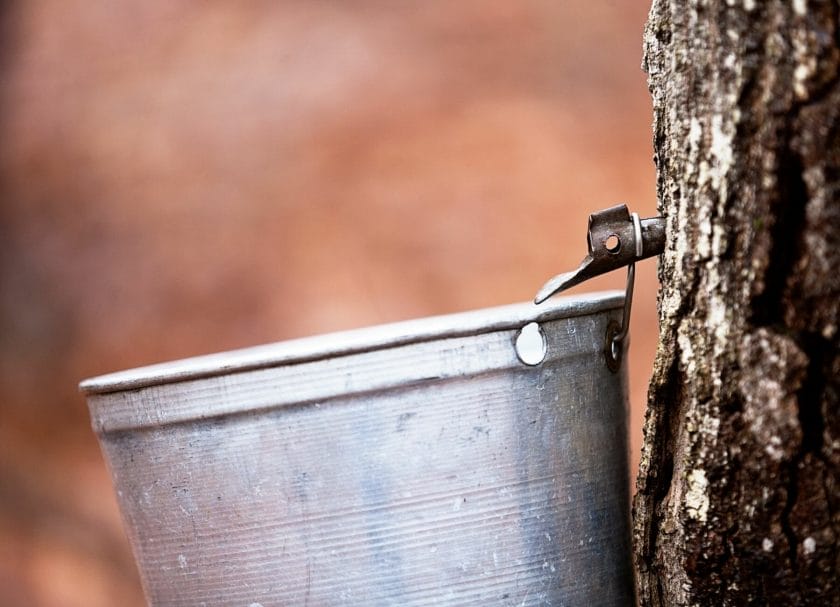 Another fantastic opportunity to learn more about where our food comes from is found at Sugar Maple Tree Farm. This amazing little family-owned farm is set on 49 acres. This land is full of sugar maple trees, which the farm uses to produce maple syrup. Visit between mid-February and mid-April to learn all about this process and see the sap being turned to syrup.
Top Tips:
Grab a sample. Samples are usually available, and this is something you will definitely want to try.
Want to visit a maple farm during another part of the year? Morse Farm Maple Sugarworks is another great option. This farm is open to visitors year-round. Here you can see an informative video about the sugar making process, visit the sugarhouse, and walk along hiking trails winding through the sugarbush.
Top Tips:
Visit the store. The onsite shop sells the maple syrup created by the farm, as well as a number of other wonderful products.
Seek Out Street Art
Burlington is a fantastic place to see street art. This artsy little town has artwork around every corner, and we love it. We find the best way to view the art is to wander around and see what you see. That said, you can also go to this website to find specific works of art. Either way, you're sure to have a blast finding these beautiful works throughout the city.
Top Tips:
Don't forget your camera. Much of the street art in Burlington is definitely photo-worthy!
Learn at the ECHO Lake and Aquarium Science Center
Lake Champlain is a gorgeous body of water that often feels mysterious. At the ECHO Leahy Center, you can learn more about this vast and beautiful lake, solving its mysteries and acquiring a better understanding of the fragile ecosystems found in and around the lake.
Top Tips:
Give yourself time. With over 100 interactive exhibits available, one could easily spend an entire day in the place, gathering knowledge and having a wonderful time doing it.
Admire Artworks at the Fleming Museum of Art
A wonderful museum, the Fleming Museum of Art at the University of Vermont opened way back in 1931 and has been a popular Burlington attraction ever since. The museum boasts a collection of more than 25,000 pieces in a number of different art galleries, and does a wonderful job of educating the public on world cultures and history.
Top Tips:
Check the schedule. In addition to its permanent collection, this museum also hosts traveling exhibits and offers events on a regular basis.
Shop the Burlington Farmers' Market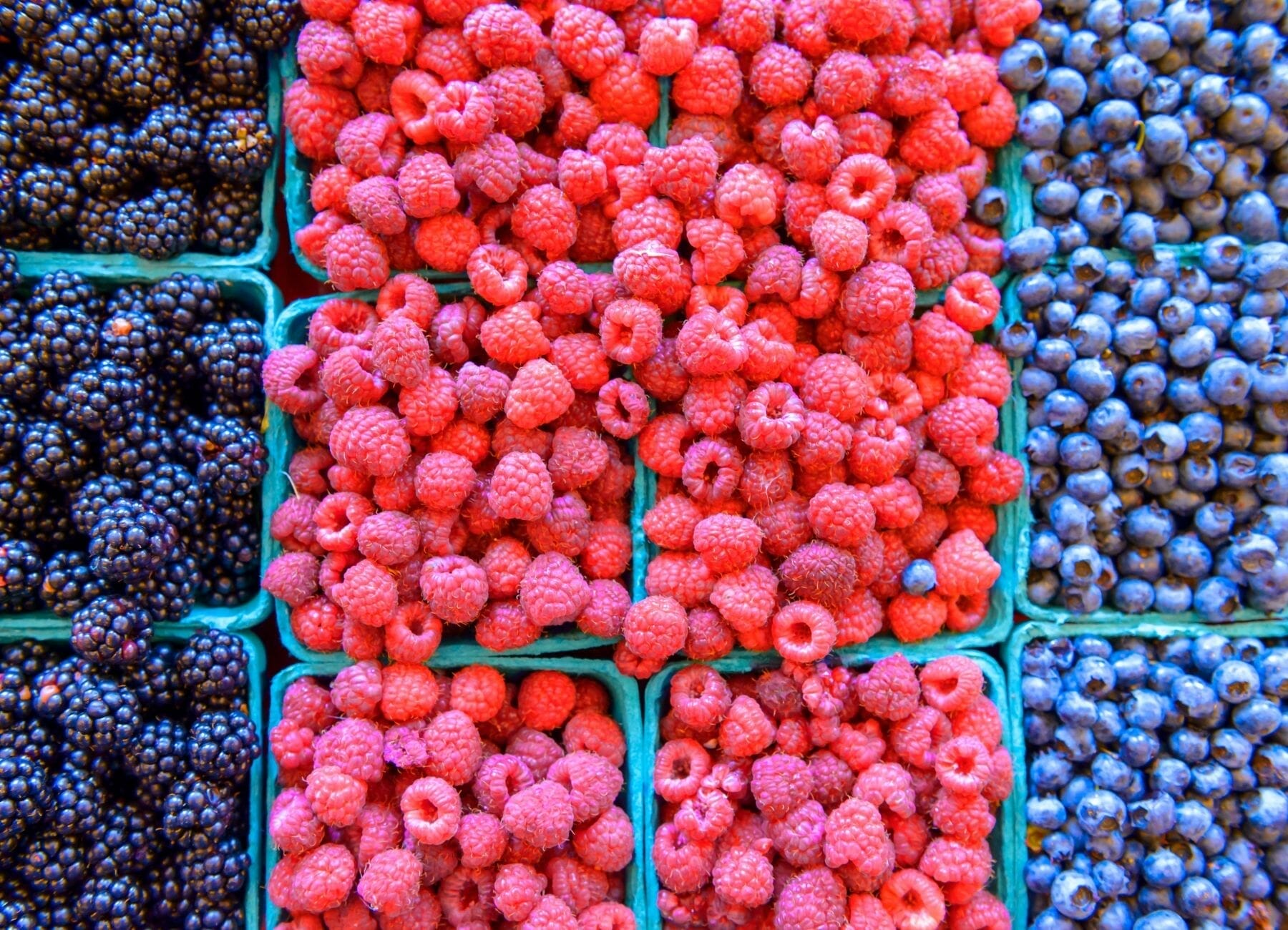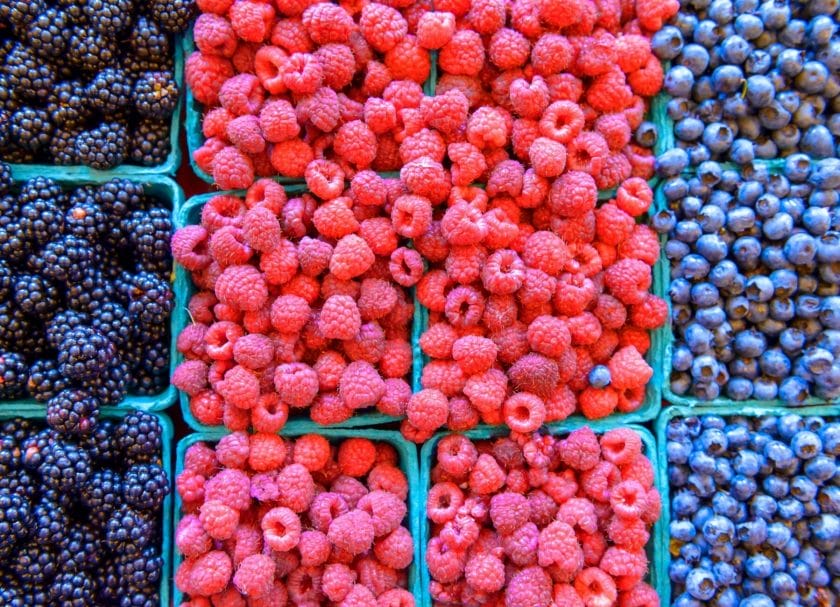 Church Street Marketplace isn't the only awesome place to shop for local goods in Burlington. We also adore the Burlington Farmers' Market. Products found at the market include everything from fresh veggies to Vermont cheese and maple syrup. Baked goods are available, as are ethnic food options. No matter what you're searching for, you're bound to find it here.
Top Tips:
Be prepared for crowds. The market can get quite busy.
Know the schedule. This market runs every Saturday during the warm months and on select dates in the winter.
Have Fun at North Beach Park
With Lake Champlain nearby, a beach day is a must. This is where North Beach Park comes into play. This lovely waterfront park offers a small sandy beach that is perfect for relaxing, swimming, and playing. There are also opportunities to get out on the water by renting a canoe or kayak, or trying your hand at stand-up paddleboarding.
Top Tips:
Plan on a picnic. A grassy area in the park is perfect for cookouts, and a snack bar is available for those who prefer to purchase food.
Step Back in Time at Ethan Allen Homestead
A well known Vermont hero, Ethan Allen accomplished much in his life. He played key roles in protecting Vermont homesteading rights and aided the Continental Army during the Revolutionary War. When visiting the Ethan Allen Homestead, you can learn about this extraordinary man while exploring the historic buildings that help bring the story to life.
Top Tips:
Attend an event. While the homestead is fun to visit any day of the year, it is especially fun during their special events such as the Harvest Festival and Celebration of Family.
Ride the Burlington Greenway
The most popular amenity in the city, Burlington Greenway is an 8-mile paved path that begins at Queen City Park Road and runs to the Winooski River. This Burlington bike path is an excellent way to get around, but can also be used just to get some fresh air and exercise while in the city.
Top Tips:
You can walk or run. If you don't have a bike with you, simply use the shoulder to walk or run to your destination.
Use the Bike Ferry. Riding this ferry allows you to keep going all the way to the islands.
Where to Eat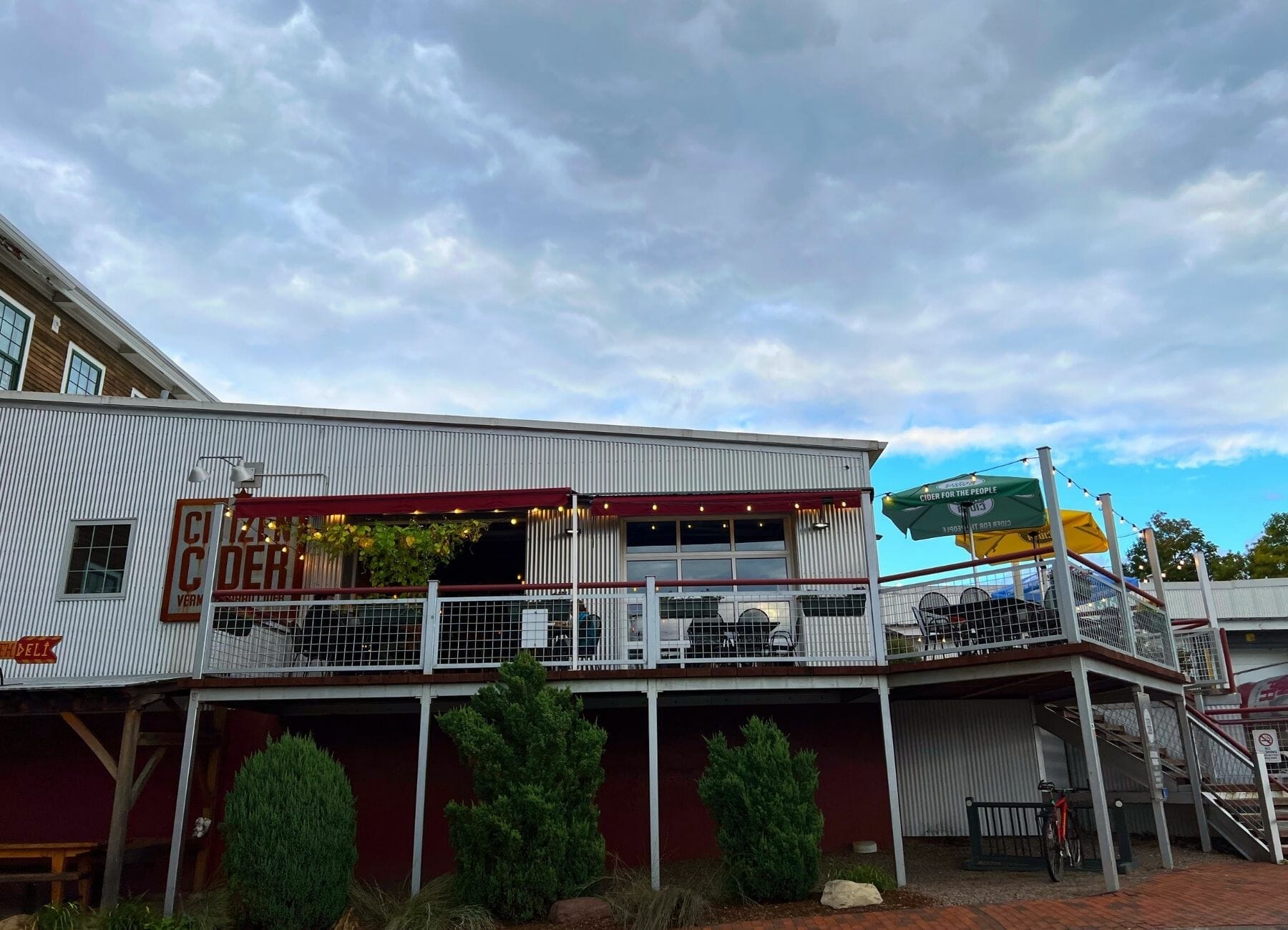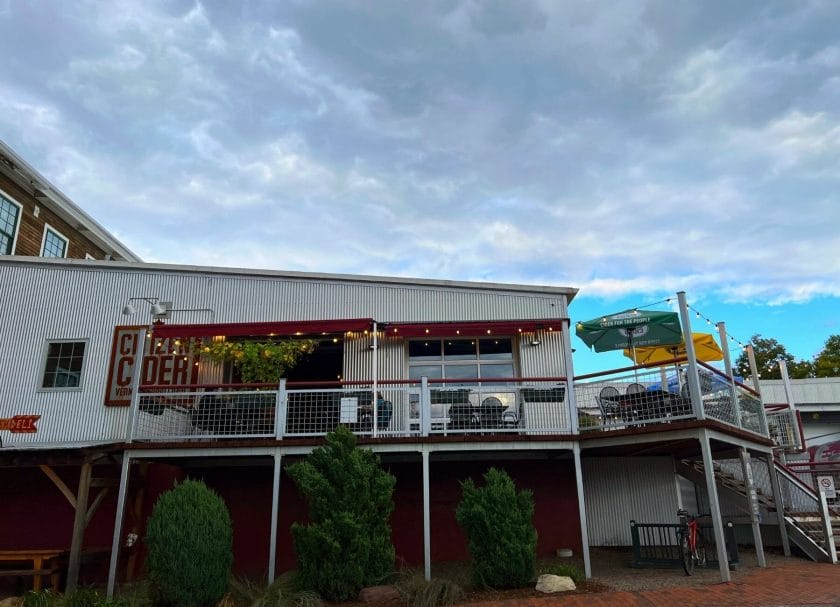 You'll need to eat during your trip, and seeing as you'll be on vacation, you probably want to eat well. Fortunately, this is no problem at all. In fact, there are so many good restaurants in Burlington, you might just have trouble choosing. If this is the case, consider picking one of our favorite spots from the list below.
Citizen Cider
Citizen Cider is an excellent place to have a lovely dinner. This amazing eatery offers cider in a variety of interesting flavors, as well as some absolutely phenomenal poutine. Looking for vegetarian options? They have plenty of those as well, including an awesome Beet Burger.
Top Tips:
Sit outside. If the weather is nice, the outdoor seating is wonderful.
Order a flight of cider. This allows you to taste several different flavors.
Foam Brewery
This one is not a place to eat a whole meal really, but is a must-visit if you're a beer fan. Foam Brewery has some imaginative beers as well as a fun vibe that will provide a memorable drinking experience for sure. In addition to their beers, they also offer ciders, charcuterie boards, and more.
Top Tips:
Walk to (or from) the lake. The beach is only a short walk away, making this an easy spot to access when visiting the lake.
Creemees Ice Cream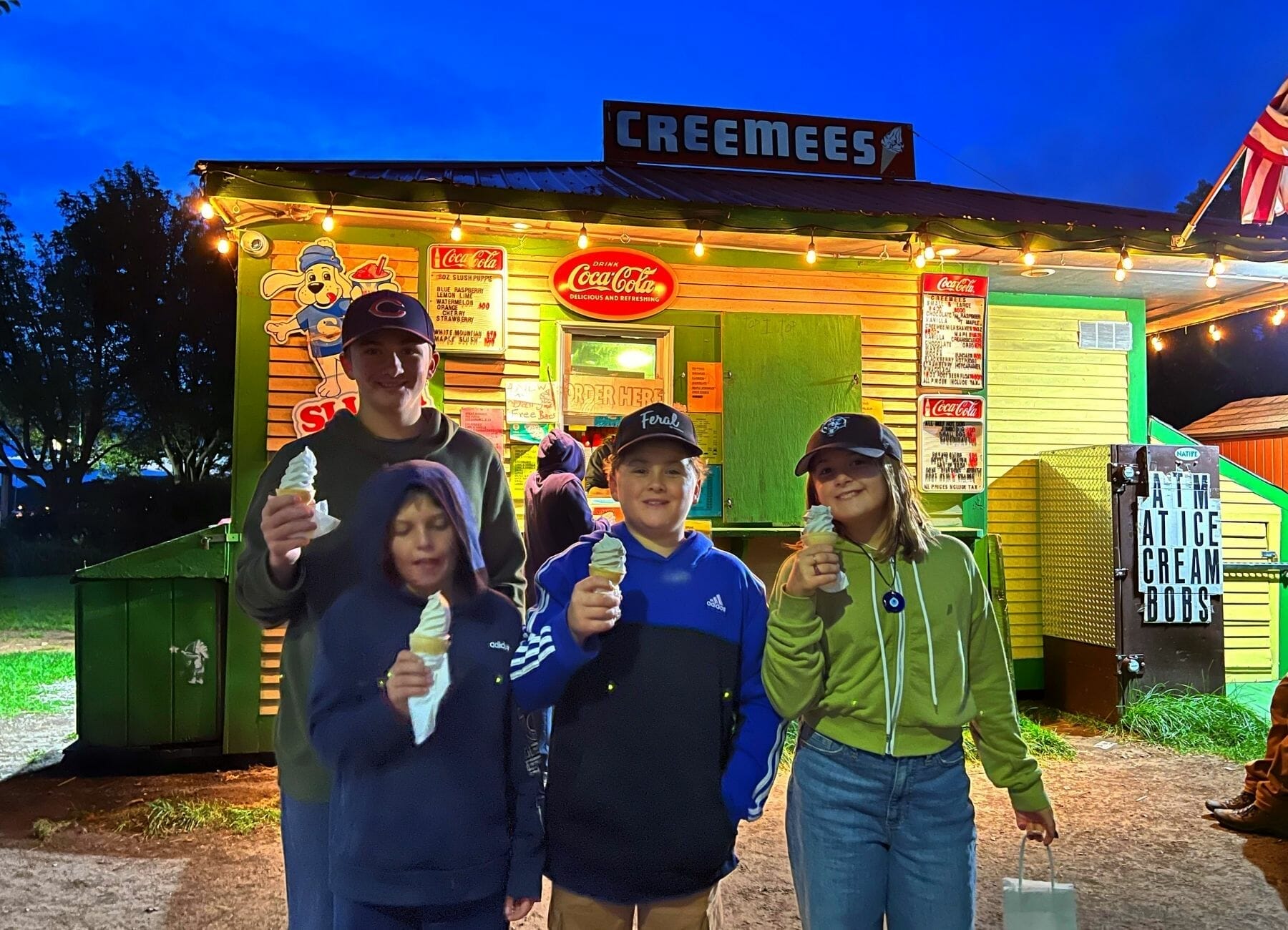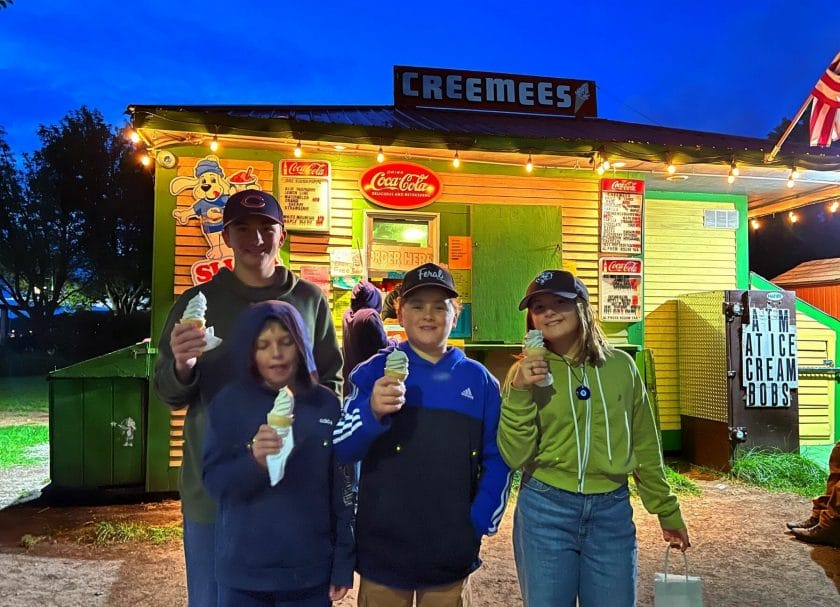 Looking for an excellent dessert place? Creemees Ice Cream is for you. This fun little stand is right on the Burlington waterfront. This means you can eat your ice cream while walking off some of those calories and enjoying a beautiful view. Flavors include chocolate, vanilla, and of course, maple.
Top Tips:
Time your visit right. If you grab ice cream right before sunset, you'll get a fantastic show while you eat.
Order the maple. Yes, chocolate and finally are classics, but when in Vermont, you simply have to try the maple flavor.
Pizza Verita
In the mood for awesome pizza? Be sure to check out Pizza Verita. This popular eatery cooks every Neapolitan-style pizza to perfection in their 6,000-pound pizza oven, which was imported from Italy and sits right in the middle of the restaurant. Best of all, the pizzas are hot and ready in only 90 seconds, meaning you won't be waiting long for your meal.
Top Tips:
Make a reservation. Indoor seating is limited, so reservations are highly recommended.
Where to Stay
Lastly, we should discuss lodging options. Hotels are of course one option when it comes to lodging in Burlington. However, there are also rental homes and campgrounds available. Here are some top spots. Which will you pick?
Courtyard Burlington Harbor
With excellent views of Lake Champlain and a location that can't be beat, Courtyard Burlington Harbor is one of the top hotels in Burlington. An onsite restaurant serves up breakfast and dinner, and the indoor saltwater pool and fitness center provide opportunities for recreation. We also appreciate the outdoor fire pit and business center.
Top Tips:
Ride a bike. This hotel offers guests free use of rental bicycles during their stay.
Parking is paid. There is parking available, but it is an additional $12 a night.
Another one that is always mentioned is Green Mountain Suites.
2 Bedroom Apartment – Clean and Quiet
Prefer to spread out a bit more? Why not rent this clean and quiet 2-bedroom apartment in the heart of Burlington? Folks who stay here report that they can walk anywhere, making this an ideal home base. Additionally, the apartment includes Wi-Fi, fresh linens, all bathroom and kitchen amenities, and an adorable front porch to sit on.
Top Tips:
Off-street parking is available. Feel free to bring a car, but know that you won't probably need it since you can walk almost anywhere from this apartment.
Ausable Chasm Campground
An absolutely gorgeous place to camp, Ausable Chasm Campground is located on the chasm grounds and surrounded by the Adirondack Mountains. This means beautiful nature and recreation opportunities are around every corner, creating the perfect camping experience. RV, tent, and cabin camping is available, and amenities such as a store, pool, Wi-Fi, and showers all make for a comfortable stay.
Top Tips:
Schedule extra time. You are going to want to explore this campground and the surrounding natural areas. Schedule enough time to do this and go sightseeing in Burlington.
As you can see, there are tons of amazing things to do in Burlington, VT. Why not start planning your vacation to this amazing Vermont town now? Not only will this make it possible to get away sooner, but planning well will also ensure you can fully enjoy your trip in the moment.
Pin This Post: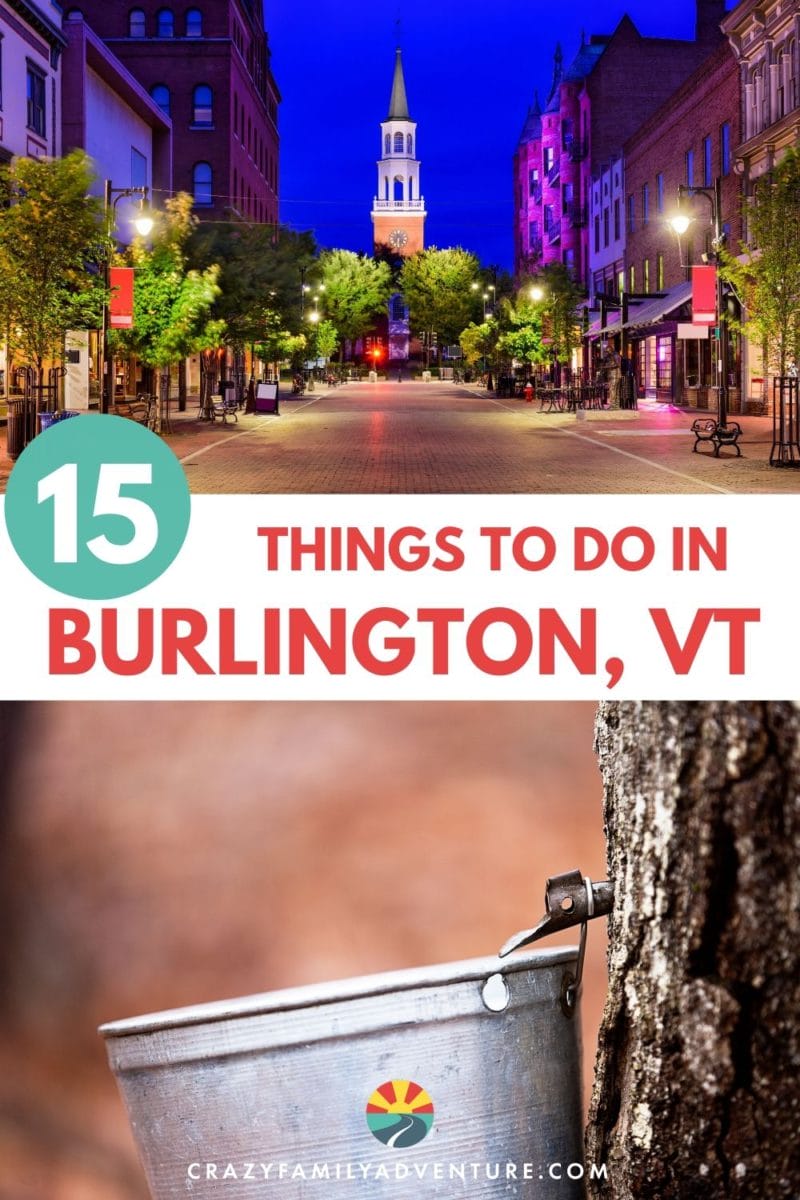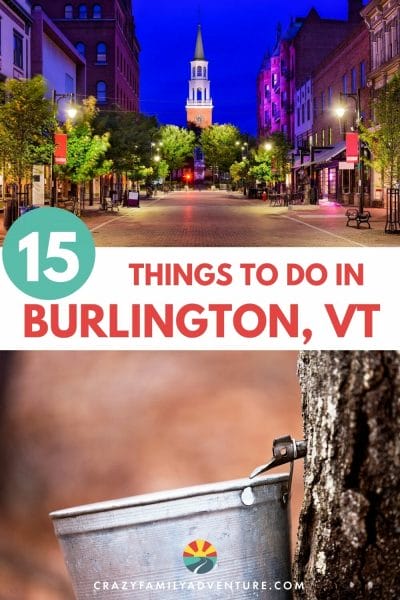 More posts to check out:
20 Fun Things To Do in Stowe, Vermont
31+ Fun Things To Do In Vermont [2 Day Itinerary included]
17 Fun Things To Do In Acadia National Park
11 Things to do in Bar Harbor, Maine
14 Best Things To Do In Lincoln New Hampshire
Latest posts by Chelsea Gonzales
(see all)
DISCLOSURE: This post may contain affiliate links, meaning I get a commission if you decide to make a purchase through my links, at no cost to you. Please read my disclosure for more info.