We all want to travel more but before we know it weeks, then months go by in between trips. Life has a way of getting in the way of our desires! Family travel is such an amazing way to connect as a family! Cleaning the house, fixing up the kitchen, working, it can all wait!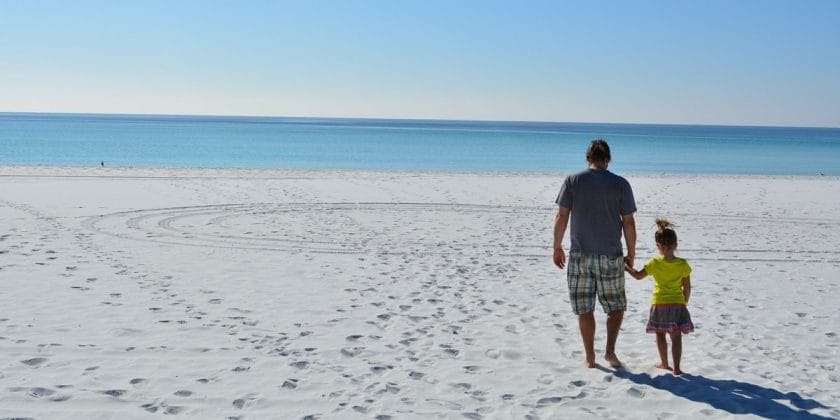 No seriously it can! You will never get this moment in time back in your life or in your kid's life. Stop waiting for all the activities to clear up and the stars to align before taking your next trip. Just take it! Here are 10 ways to make that happen now – not a year form now.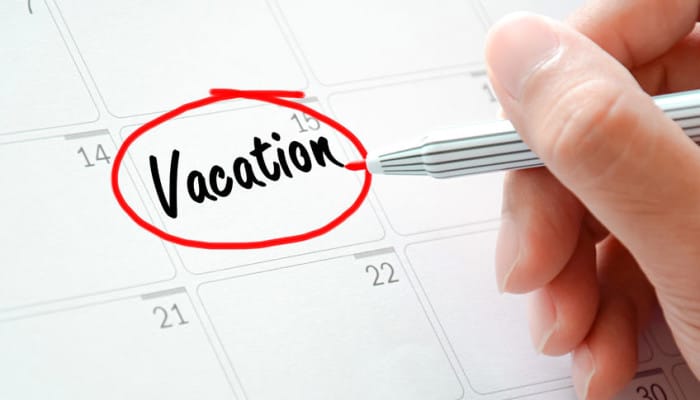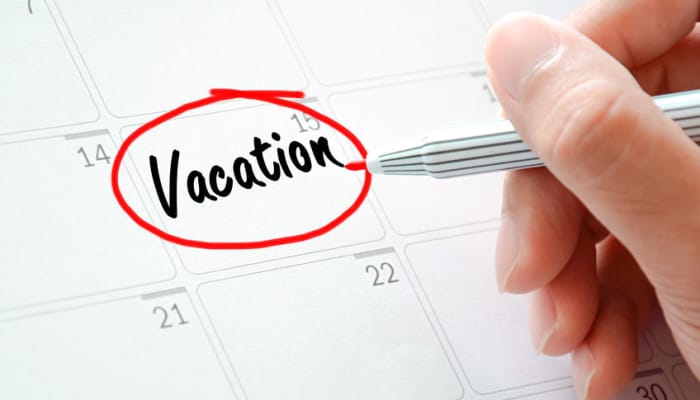 1. Schedule your family trips in your calendar, like any other appointment
Yes, this is an important one, don't skip this step! It may help to go out and buy one of those calendar planners with the picture of the beautiful beach on the front of it (you know what one I am talking about!). Now flip it open to next month and write down when you will go on vacation.
When I say vacation I am not talking about staying at the Ritz or doing a Week long stay at Magic Kingdom (yes those trips are great too and you can still do those – but I know they usually take more planning financially and timing wise).
The vacation I am talking about for next month is a 1 or 2 night getaway to somewhere close to you. Maybe it is an outdoor or indoor waterpark, a trip into a big city, or a camping / RVing trip to a local state or national park. Something simple. Not much planning needed.
If an overnight just isn't possible, you could also look to do a day trip where you drive an hour or more each way, pack food, spend the day, and drive home late at night when the kids are sleeping. This will give you the feel of a trip without a lot of cost involved!
Now go to the following month and do the same thing. Do this for the whole year and include in there your week long (or hopefully longer!) trips. Don't worry about all the logistics yet just write the trips down and then you can go back and plan out the details.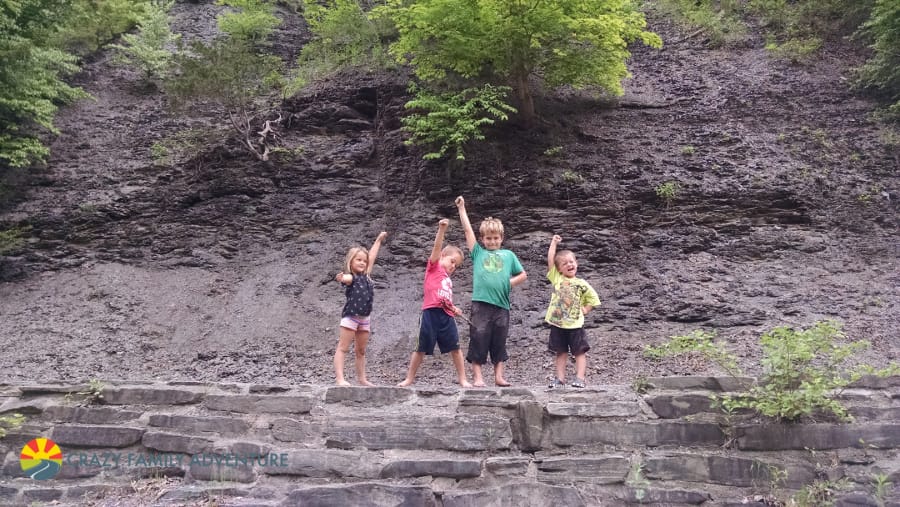 2. Take local trips
When we visit states, we find tons of things to do and we are out and about 3 or 4 times a week checking places out. Sometimes it's the super touristy, must-see places and other times, it's more local type of joints.
Visiting a State Park to go on a hike is a fun way to get active with your kids, get outside, and not spend a lot of money. State capitals are also really cool to visit and are usually free to tour.
Then, when we go back to our home state of Wisconsin, guess what, we don't drive more than 15 minutes from our home base. Funny how that happens! People ask me all the time about things to do in Wisconsin and I basically stare at them like a deer in headlights ummm . . . .
If you want to travel more find those opportunities within your own city and state and do them! As we travel we are finding that every location we go to has something to offer.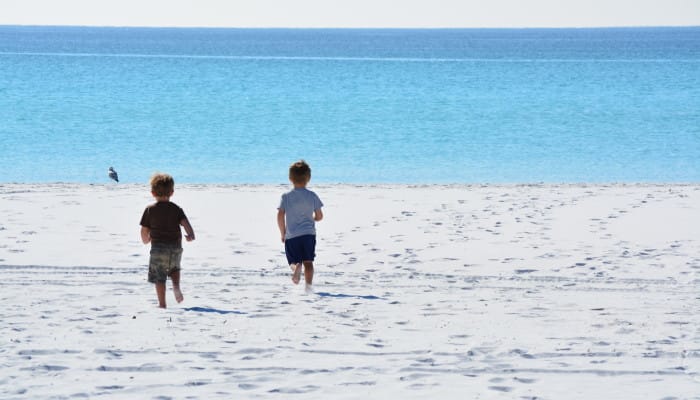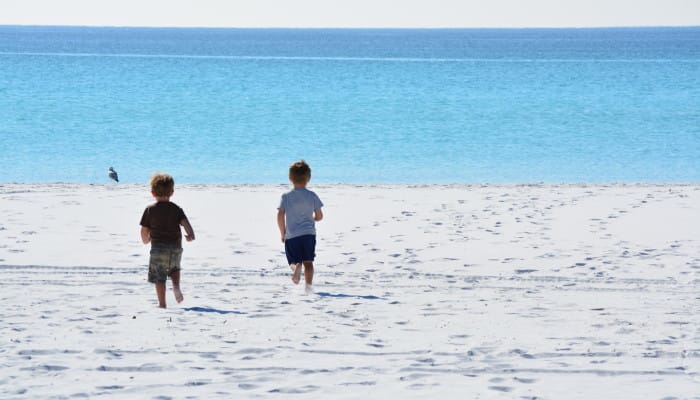 3. Don't take expensive vacations
I know an all-you-can-eat on property Disney trip is AMAZING! But think about it, it may cost you $3,000 to $7,000 or more for a 1 week trip. Now imagine if you took that money and spread it out over 7 months. that is 7-$1,000 family trips! There is a lot you can do with $1,000!
Disney lovers don't hate me! If Disney is what makes you and your family happy, then do it! But if you are looking for more of an opportunity to travel you may want to look at a way to do it for cheaper. When we went to Disney we brought all our own food in and saved a TON of money! No, eating PB&J's by the bathrooms is not as fun as dining with Mickey and Minnie, but hey, do what you gotta do!
There are so many family trips out there that can be done at a decent cost if you do a little bit of pre-planning. You can have an amazing time hanging out at the beach – enjoying the water and sand – and beaches are normally free! Plus National Parks, National Monuments and State Parks are a great travel destination and can be done inexpensively. Check out places like White Sands National Monument, Glacier National Park and Yellowstone National Park for an unforgettable family vacation.
When on your trip look for options like the CityPass or other coupons that will cut cost. And know you can find luxury family trips that do cost less – if you do your research and plan ahead. A cruise can be a great option if you can get cheap airfare and catch a last minute deal too (just be careful of extra charges on board).
The rest of my tips will get into other way to take inexpensive trips.
4. Go in the "off-season"
As much as you can, visit places in the off-season. If there are not off-season prices listed on an attraction, hotel, or campsite I would recommend calling and just asking the front desk if there is anytime during the year when they offer lower prices.
If your kids are in school talk to the teacher to find out when is a good time during the month for your kids to miss school – where they wouldn't be missing out on any testing or other important activity.
This also means you won't have to fight the crowds when you get there. For us, the less people around, the more we are able to enjoy it.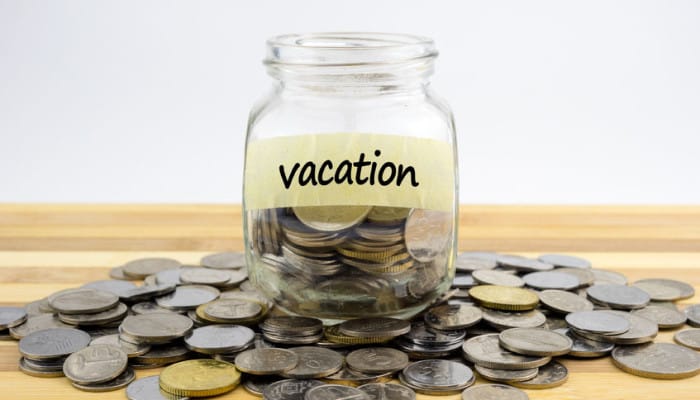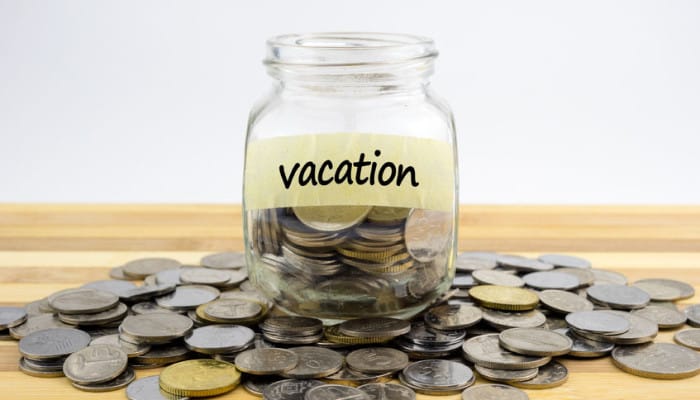 5. Create a savings account for travel
Yes! Just like people create a savings account for Christmas you can create a savings account for travel as well. If possible, set it up so each time you get a pay check deposited into your bank account an automatic $50 is transferred into your travels savings.
The other option is to get a credit card that earns you points and then use it wisely. Check out this amazing post from Points With A Crew to learn more.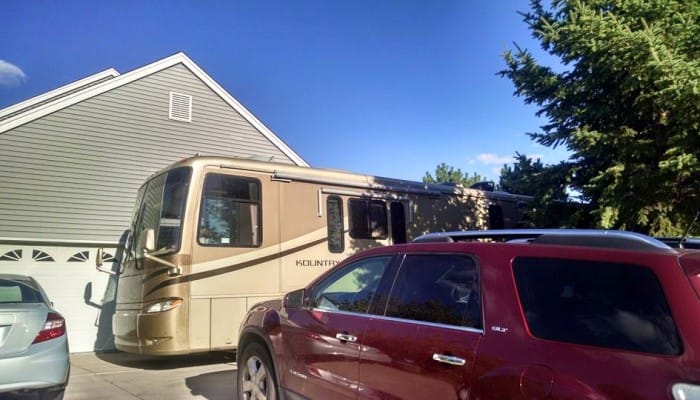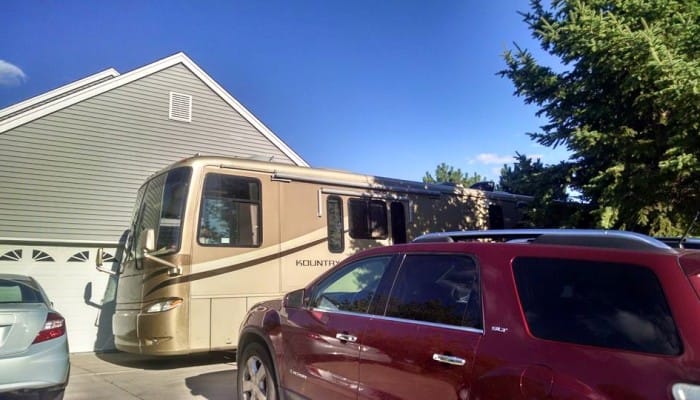 6. Visit friends and family and then explore the area
Do you have a family member or friend that lives in a different city? Reach out and see if they have a guest room for you to stay at or a couple couches for you and your family to sleep on. Or maybe there is a weekend when they are going to be out of town where you could come and house sit for them. You never know if you don't ask so ask! Then, be sure to reciprocate the favor for them.
Think of all the extra money you will have to go out and do cool things when you don't have to pay for a place to stay!
7. Don't stay at the Ritz – you aren't there for the hotel
Sure the Ritz or another high end hotel might have nicer beds or better breakfast. But really how much time are you going to be spending at the hotel? When you get to a location you are going to get out to explore for most of the time. So save your money for the activities you are going to do.
Set a limit for yourself around how much you want to spend for each night and then stay within that range. Also consider the location of the hotel. If you can find a hotel that is close to all of the attractions or in the city you want to visit then you will save on parking and time!
Also, look for a hotel with a continental breakfast. That right there will save you money on one meal a day! Or sign up for a rewards program and take advantage of your points as you start to travel more.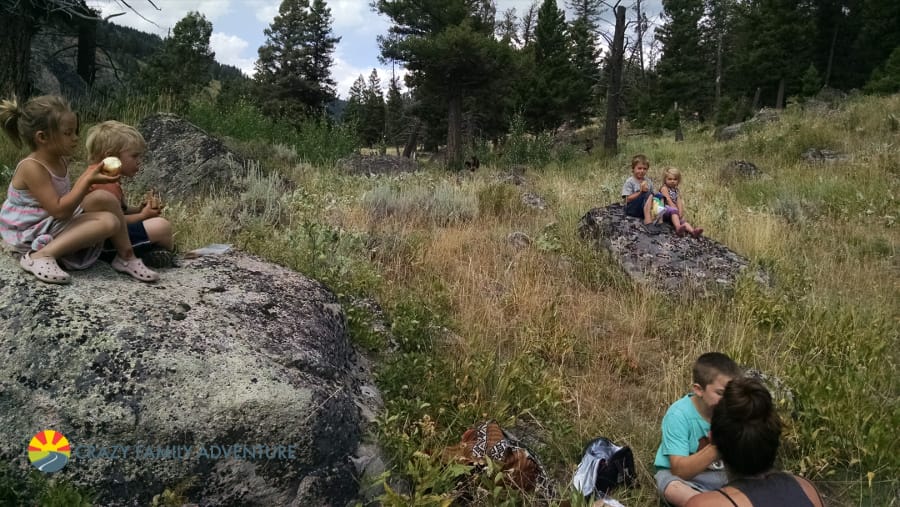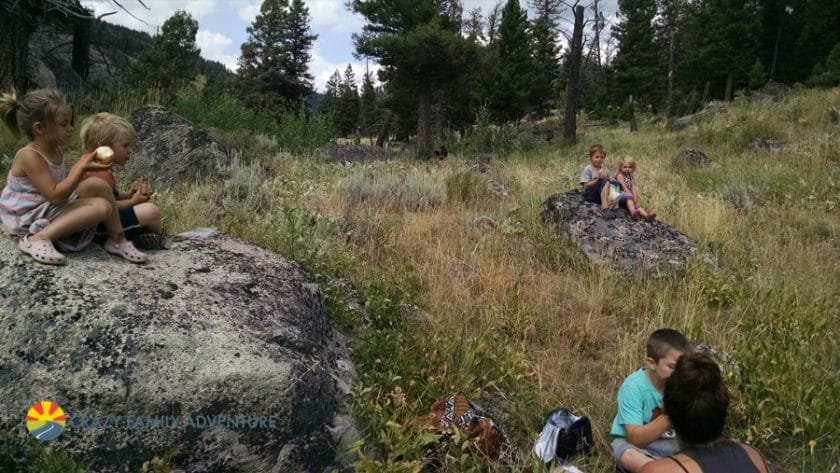 8. Try AirBNB or a condo so you can cook your own meals
I get it, hotels are nice and having someone take care of everything and going out to eat for every meal has it's perks. But that can get VERY expensive especially when you have multiple kids. I know for us it is hard to stay under $70 for dinner when we go out to eat.
When you stay at a condo or AirBNB you are able to go grocery shopping and make your own breakfast, pack your own lunch, and easily bring snacks with you places. You can still treat it like a vacation and buy things at the grocery store you normally won't buy. But even if you do that it will still cost less then going out to eat for every meal.
Let's look at it this way: If breakfast is $20 (just getting donuts and coffee), then lunch is $30 – $40 (somewhere like Chipotle), then dinner is $50 – $70. That could mean over $100 a day on food alone! Take that times 4 days and that is $400 – just on food!
I know what you're thinking, sometimes you go on vacation to sample all of the local cuisine and that is a fun thing to do! But this is all about saving money so you can go on trips more often. So just be smart about it.
Of course if you go to Chicago you have to get the pizza. But how about getting it to go and bringing a cooler with your own beverages and having a picnic dinner down by the lake. This will save on buying drinks, tipping, appetizers, etc. Plus you get to experience more of the city!
If food is your thing. Then budget for it and spend less on the hotel. It is all about priorities! The other option is to just go for appetizers or to split a meal with your significant other. Or focus on speciality food. We love finding local donut shops in all the cities we visit.
9. Make it a priority
Everyone has busy lives now-a-days. Kids are involved in so many activities and adults are busy with work, their kids events, and helping their kids with fundraisers, activities, etc. Let's put it this way: THERE WILL NEVER BE A PERFECT WEEKEND TO GO. Let me say that again there will never be a PERFECT time to go.
It is about making travel a priority and just going. Take a look at all your schedules and if possible don't go on a weekend when your child has a tournament but instead go when they have just one game. But if there is no way around it then just go.
I grew up playing sports and was a coach as well. And we never missed anything. So I understand this is hard, but it is about your priorities. If you want travel to be a priority then things have to give.
This is also a great time to have an open conversation with your kids. Do they want to travel more? Are they ok with missing a game or two if it means you go on more family trips?
It is another awesome way to connect has a family and have an open line of communication around everyone's choices and activities. Ask them those questions both during or just after family trips as well as during or just after their activities. Gauge their "in the moment" feelings on which is stronger.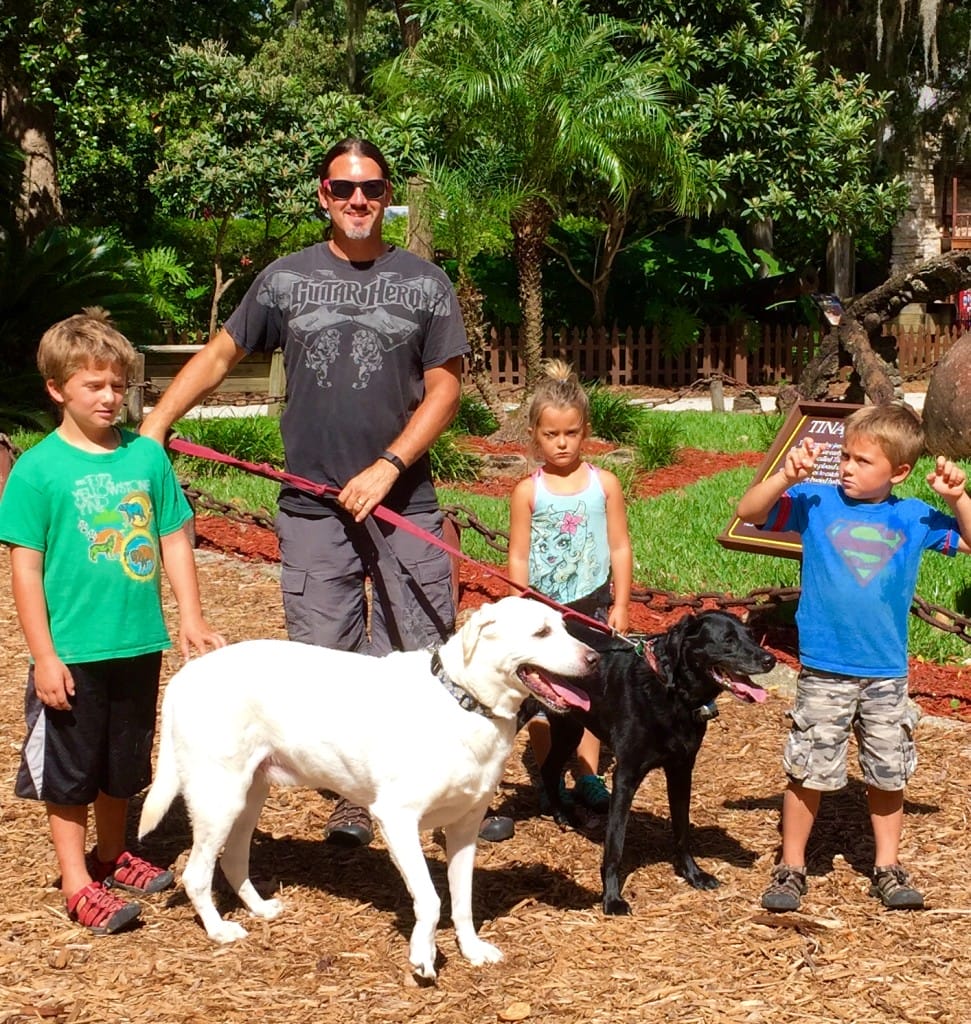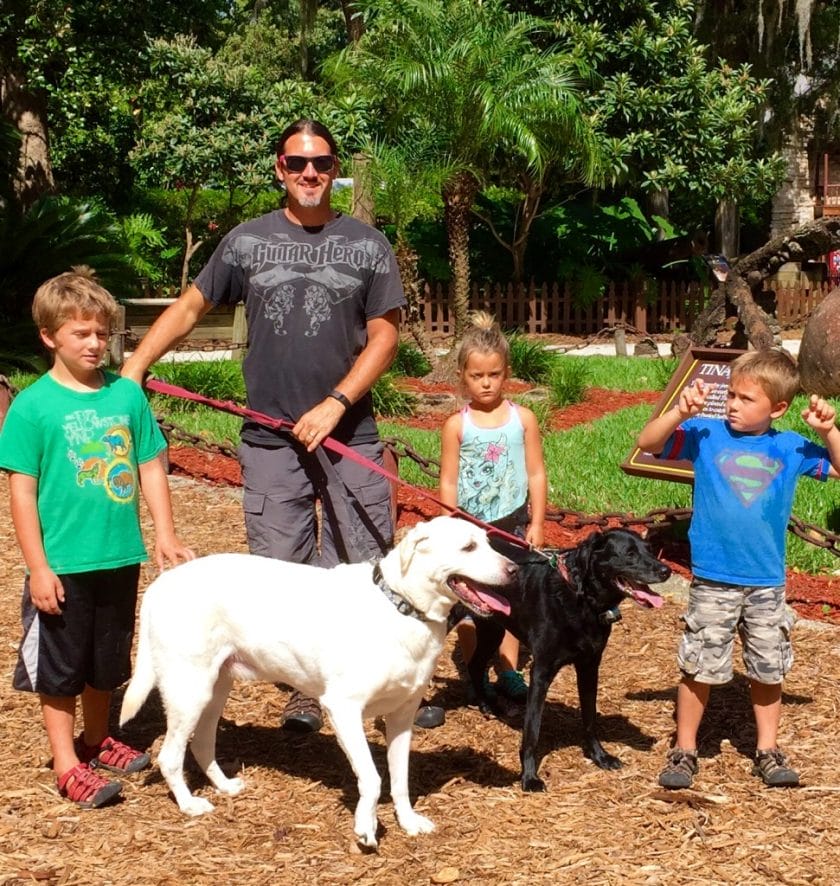 10. If it doesn't go well try again!
Here is a great thing to remember when you travel: You are traveling with kids and it most likely will not all go smoothly. Our days are filled with bad and frustrating moments. The trick is helping everyone get over it and move past it so a bad moment does not change into a bad day. I've written about this before, click click here to check out our post on bad moments not bad days!
If this is the first time your family is taking a trip together in a long time it might have more bumps then you were expecting. That is ok and is totally normal. Work your way through it. And learn from it. Were you to busy when you were out and about, was one person (a parent or kid) directing all the decisions which was frustrating to everyone else, was it just not the right location for your family (anything that includes being quiet does not work well for us!).
Once the trip is done, evaluate it. What worked? What didn't? If it was a great time awesome! Book your next trip. If it wasn't so awesome, don't give up. The more you do it, the better it will get. So keep working through it and try again!
Remember how you act and how you handle situations is a choice. You can choose to let the chaos and bad moment ruin the whole day. Or you can get over it and move on and CHOOSE to enjoy yourself, which will also help your kids relax and have fun!
Travel has really brought our family together and it is awesome when you can all experience new things together as a family. Being present in the moment is not an easy thing with all the distractions in today's world. From our experience travel really helps to make you present since you take all the distractions from home out of the equation.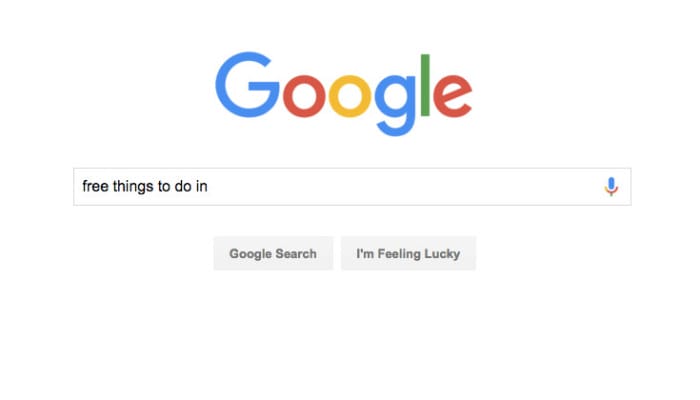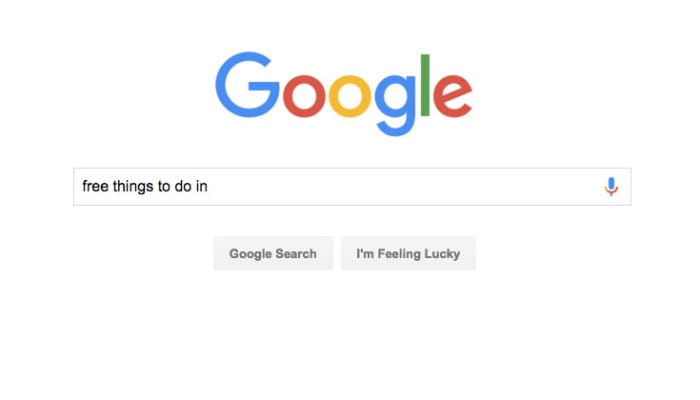 11. Google "Free things to do in _______"
There are tons of great free things to do in cities all over the country. Trust me, we do them to! Google is a great resource in vacation planning and can be used to save you money on your trip.
Run a search for free things to do in the area you will be visiting. More than likely, you'll find a long list of things to do. This may range from free days at the museum to local playgrounds or splash pads.
Doing free things is great for 2 reasons – one, its free 🙂 and two, you don't feel like you have to over do everything to get your money's worth since you didn't pay anything for it. This will allow you to slow down, let the kids take their time and enjoy the place you are at, and not stress over how much this is costing you.
Another great search to run is "Kids eat free in _____". We've found several restaurants that offer free dining for kids. Sometimes there are restrictions on it (like one free kids meal with purchased adult meal) and sometimes there aren't. With 4 kids, we really like finding deals like this at participating restaurants!
Ok so there it is folks! Now let the fun begin. No stress here, this should be fun!! If planning a trip stresses you out, then take it one trip at a time. Filling your calendar with vacation dates and ideas should be fun.
Then, as a family you can sit down and start talking to everyone about where they want to go, what they want to see, and you can work together to plan out an amazing trip for everyone!
There is no right or wrong here, so if you work better planning out one trip at a time, then do it that way. Just make sure your next trip is on the calendar so you take the time to sit down and plan it to make it happen!
Here are some great trips ideas: 15 super spring break ideas for families – Luxe Trips that won't Break The Bank
Check out this great family packing list when you are ready to head out on your trips!
We hope to see you out and about on a family vacation some where! Let us know if you use any of these tips in particular or if you have any other tips on how to help families travel more!
Pin This Post: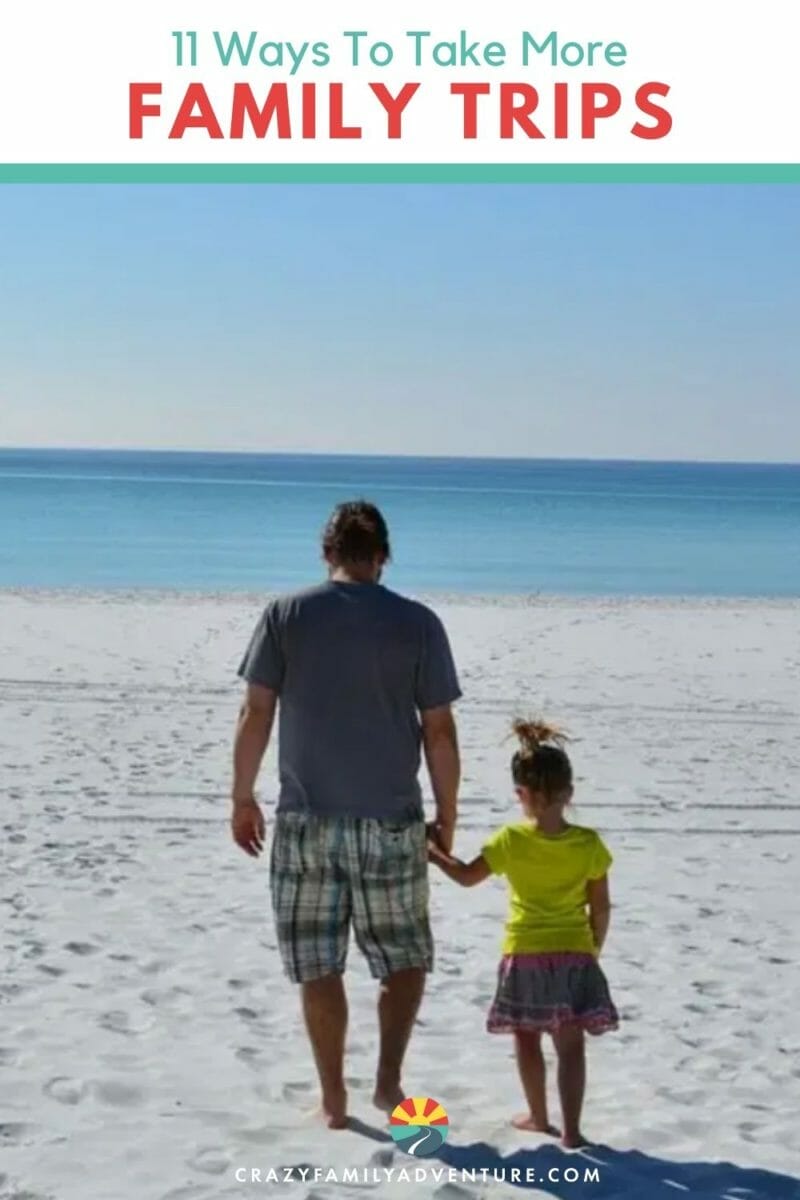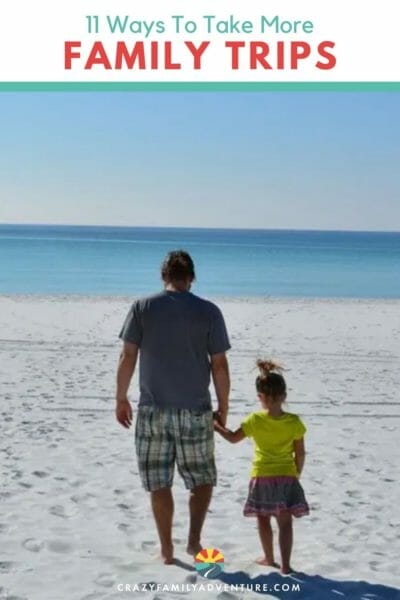 DISCLOSURE: This post may contain affiliate links, meaning I get a commission if you decide to make a purchase through my links, at no cost to you. Please read my disclosure for more info.