Road Trip. Before kids, those 2 words were filled with excitement for the adventure ahead. It meant long hours in the car where Craig and I could talk, eat snacks, I could read a book, we had the windows down and were just cruisin down the road.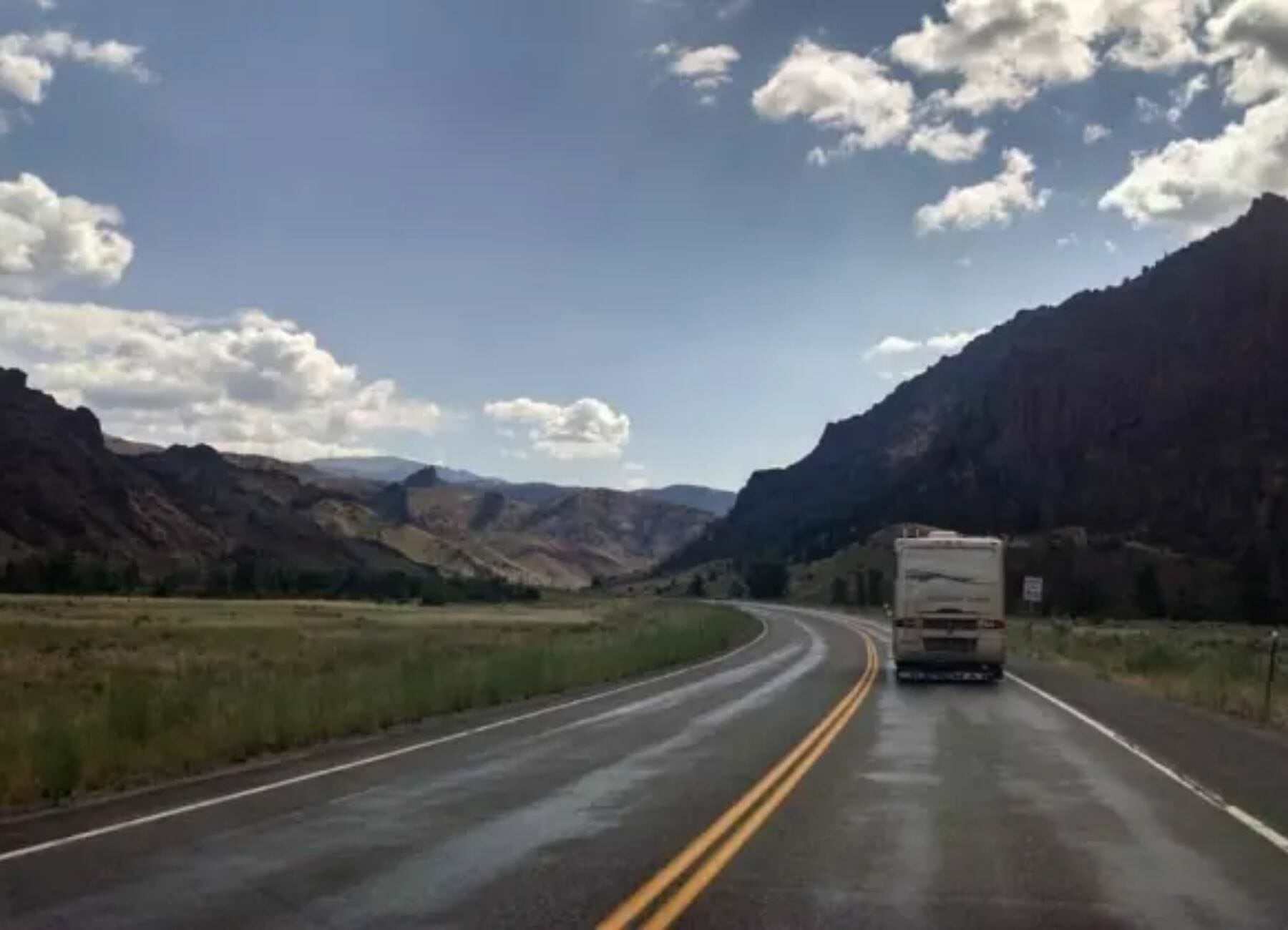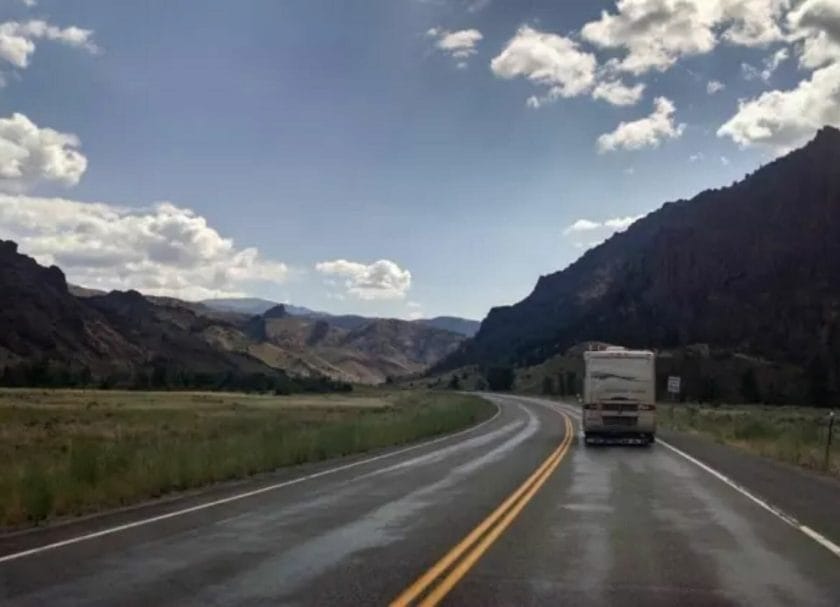 Road Trip With Kids… These 3 words bring on so many mixed emotions! The excitement of the adventure is still there and is the main reason we take a Family Road Trip, but now there are also feelings of fear, anxiety, frustration, and that smell from the back seat!
Since being on the road we have learned a few key things that have helped us make our road trips more enjoyable and less stressful. Let's be honest we live in a world of technology, so we let our kids use technology while we travel and we don't feel guilty or bad about screen time and you shouldn't either!
Here are our top recommendations:
New Movies (That the kids have never seen)
Ipads (no guilt here)
Candy (again no guilt!)
Keep reading for more and check out these road trip games and road trip tips for families!
1. Movies for your Family Road Trip
What we have learned is, if it is possible to get a new movie that the kids have never seen before, we are more likely to get a quiet 90 minutes of travel time versus a movie they have seen multiple times where they quickly lose interest.
One of the kids (8 years old, 6 years old and 3 years old) favorite movies that always seem to keep them all occupied are the Magic School Bus movies. There are a lot of different episodes on each DVD so they don't get bored with them quickly, plus they are educational so there is a little bit less parent guilt of letting them watching movies for hours on end!
Sale
2. iPads/Tablets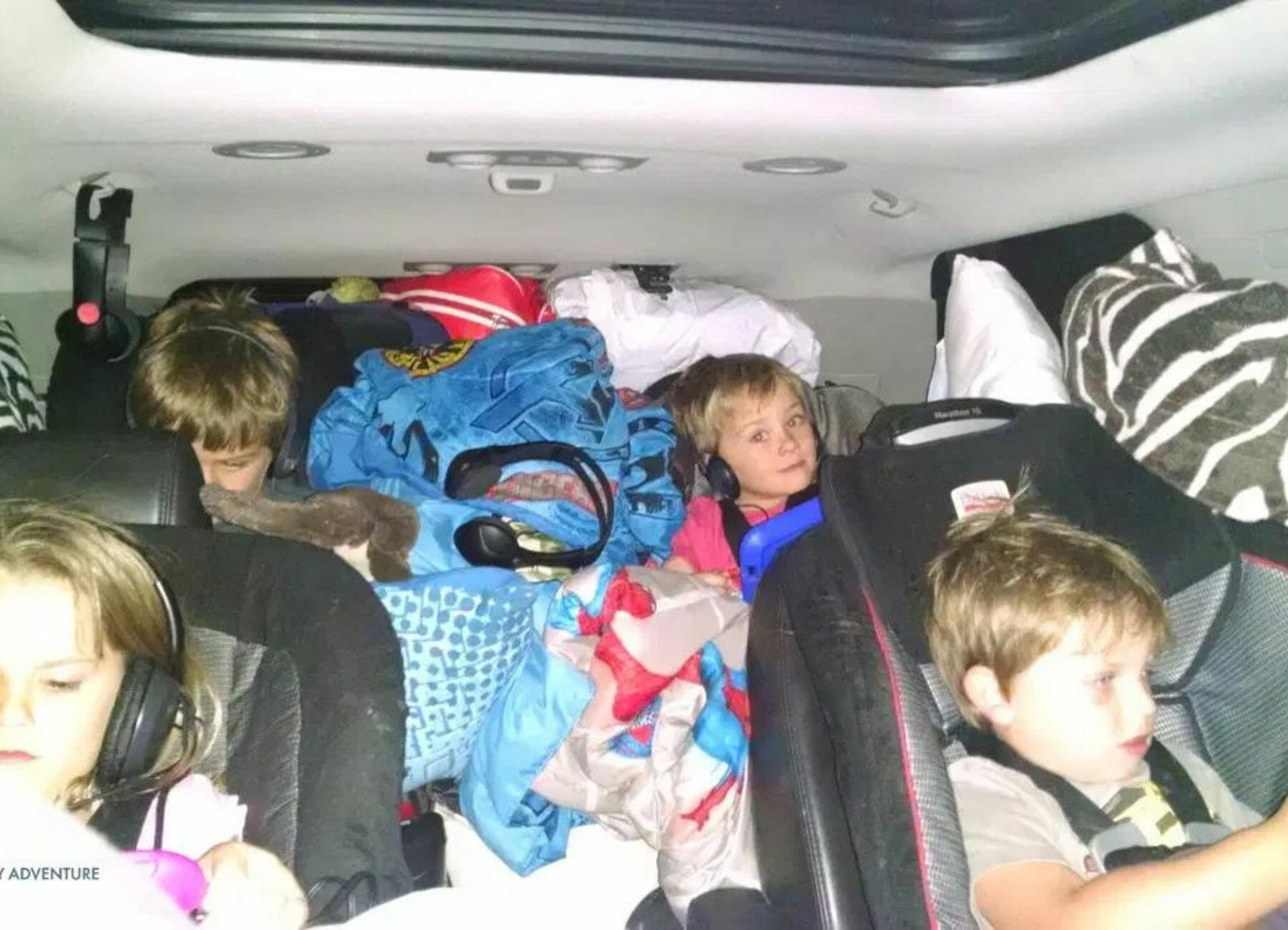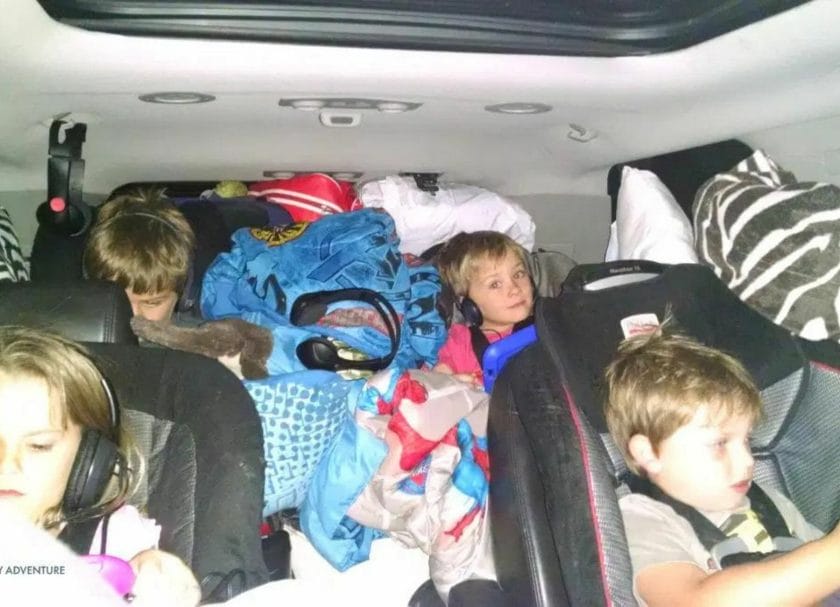 One of the best family road trip tips is the use of tablets. Our kids each have their own and we highly recommend them for road trips. With their own tablets, they have control over what they are doing and watching. This helps stretch the time that they are happy to sit in their seats.
Just don't forget to download the movie they want since when you are on the road you probably won't have access to internet. If you car comes equipped with a DVD player, don't forget to pack the kid-friendly movies!
Our kids have these kinds of tablets and these cases.
A couple of our favorite games for the kids are:
Minecraft
Bugs & Bubbles
Bad Piggies
Rayman Run
Scoop Shoppe
Doodle Buddy
Cut The Rope
Bubble Mania
Any of the Dr. Panda games
3. Road Trip Games
We don't play many road trip games. I think since the age of the kids it was hard to find ones that everyone could participate and driving in an RV limits how much they can see outside, but we do have a few that we enjoy:
Find the color game – everyone takes a turn picking a certain color and then each other person has to find something of that color either in or outside the car.
The Alphabet Game – go through the whole alphabet and we have to find each letter on a sign, in the car, or on a license plate.
Road Trip Bingo – Done best with a printout or if you buy a board. It usually has things like signs, fast food restaurants, etc on it.
Scavenger Hunt – You can either create your own visual scavenger hunt and call out the things you want everyone to find. Or print one out.
Playing games on a road trip can be a good idea especially when you are getting to the end of a long road trip to hold the kids over for the last 30-60 minutes!
4. Food/Snacks
This road trip tip is a must! The more food and snacks you have, the better. It keeps kids full and content, plus gives them something to do. We have found that apples, frozen yogurt sticks, bags of crackers, and of course peanut butter and jelly work out really well. These are all pretty healthy snacks too.
We also try to never stop to eat a meal at a restaurant, but instead get everything to go and have the kids eat while we drive. We figure since they have been sitting in their car seats for hours, the last thing they are going to want to do is sit still at a restaurant to eat.
With older kids you can pack each of them a lunch box with all of their food for the day and a full water bottle. That way they can eat when they are hungry and also know once everything is gone there is no more food. This way I don't hear "Mom I am hungry" – 100 times!
5. Suckers/Candy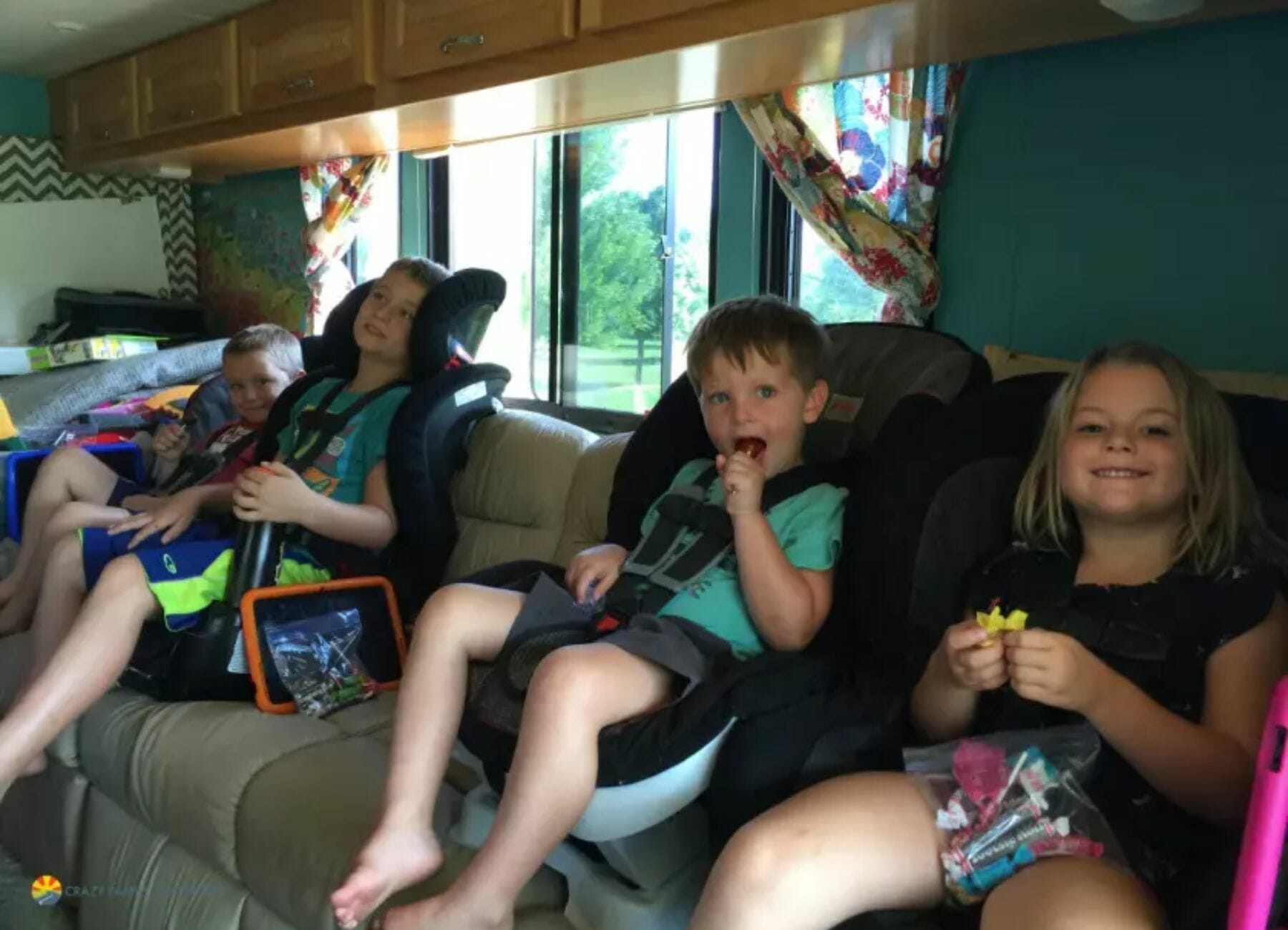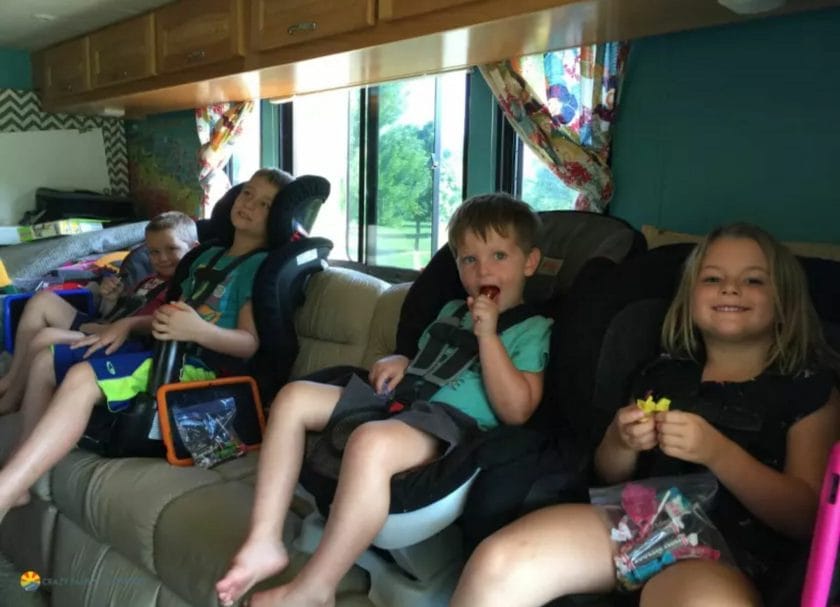 Yup, we do it and it works great! I prefer to get Ring Pops and save them for those last stretches where everyone is reaching their limit, yet we still have further to go before our stop.
They last forever and keep the kids occupied. If you are concerned about the sugar or other ingredients in the Ring Pop, they do make some pretty good organic suckers you could get. Having a piece of candy can also help to minimize the feelings of car sickness.
We have also done a bag of candy for each kid to enjoy while we travel. Yes, we give our kids candy. No, we don't feel guilty about it. We grew up having candy now and then too!
6. Small dollar store gifts
Since we travel full-time this isn't possible, but when we were going on a few road trips a year this worked out really well. I would go to the Dollar Store and buy a few small gifts for each kid and wrap them. Then, throughout the trip, we would have gift time where the kids got a chance to open a new gift.
Since they were just Dollar Store gifts, it didn't cost much and the kids loved being able to open something new.
7. Stops to get out and stretch their legs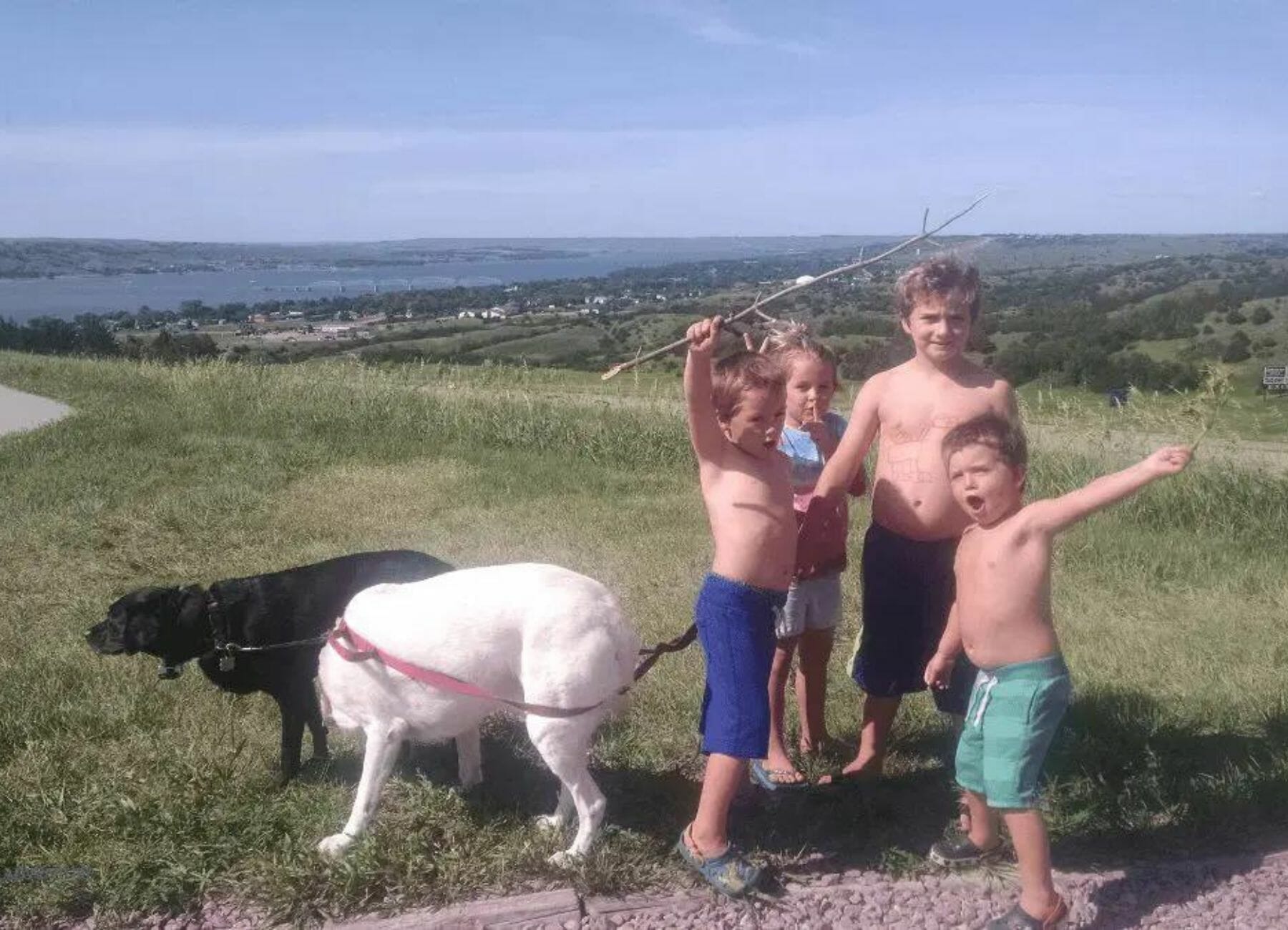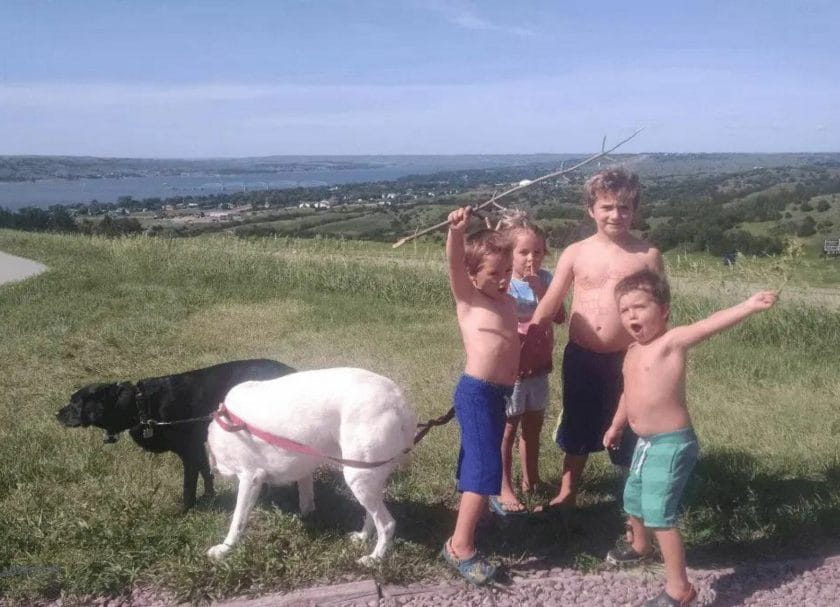 Instead of stopping to eat, save those pit stops for rest areas, bathroom breaks, or attractions along the way where the kids, you, and the pets can get out and walk around, run, and just play. Rest stops work out really great for this or, if possible, try to find an attraction you want to stop at on the way and get out of the car for a couple hours, see something cool, then get back in and keep going. One of the best traveling tips is to make sure the kids get to run around a bit when you can.
8. Books
The kids call it the Car Library. We have a bag full of books in the car that the kids love looking through and are now starting to read. For the younger kids, picture books are perfect. All of our kids love the family photo books we made for them. Books are always a great idea!
9. Coloring kits
We bought each kid a file folder so they can put their coloring pads, a box of colored pencils, and a box of crayons in. They enjoy drawing pictures of the places we have been. We find that it is helpful for each of them to have their own folder, pad, crayons and pencils so there is no fighting over colors and they have everything they need right there.
10. Busy Bags
We have made a few different busy bags for road trip activities our kids which are Ziploc gallon bags filled with activities for the kids. One of my favorites is a map of the US that we had laminated so they can draw on them with Dry Erase markers.
We have also made a kids version of Suduko, letter tracing, a picture with a list of items to find on it and more. And if you Google busy bags you will find a lot more to choose from.
11. Expectations
Probably one of the most important things is expectations. We always go into it expecting that things are not going to go perfect, early mornings are not going to be easy and believe me they never are. Also, I have no expectations that I am going to be able to sit still for long. Someone always wants or needs something, but that is the way it is on a family road trip.
Traveling with kids on a road trip is a challenge and takes a whole LOT of planning and a packing list. Before you head out on your National Park Road Trip or an East Coast Road Trip be sure to check out these tips that we share to make the trip more enjoyable for everyone!
So time to head to the gas station to fill up on gas, get the kids in the car and hit the road!
Overall enjoy the adventure as much as the destination and have fun – you got this!!
Check out these great tips on how to raise a good traveler.
Here is a list of our recommended road trips with kids:
6 Epic National Park Road Trip Ideas [Maps Included]
Northern California12 Epic Things To Do In Northern California [Map Included]
11 Awe Inspiring Things To Do In Southern California
Utah Road Trip: All 5 Utah National Parks & More [Map Included]
37 Stops For The Best Cross Country Road Trip [Map Included]
53+ Amazing Things To Do In Baja California
Meow Wolf Review: Which Meow Wolf Location is Best
Pin This Post: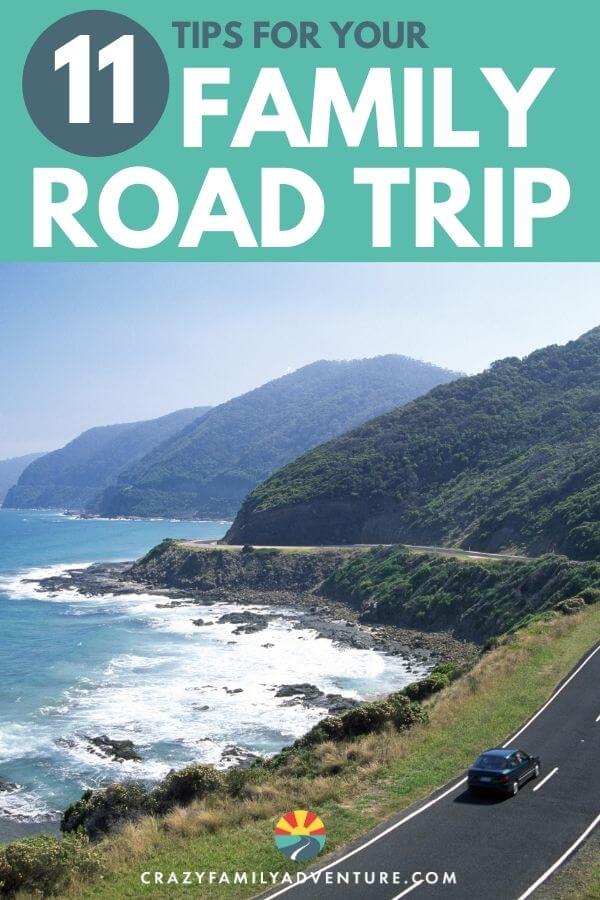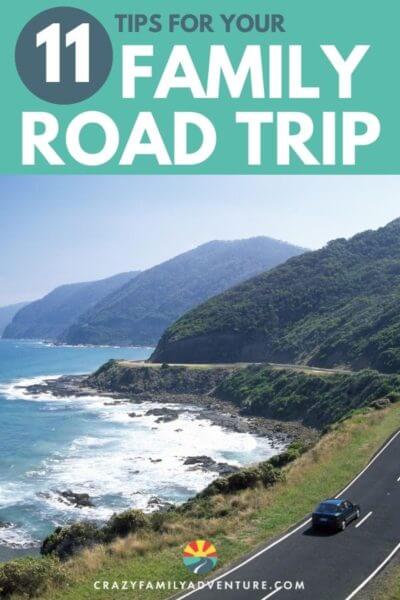 *There are affiliate links in here that we will receive a small commission on if you click them and buy anything. Thank you!
DISCLOSURE: This post may contain affiliate links, meaning I get a commission if you decide to make a purchase through my links, at no cost to you. Please read my disclosure for more info.