In our endless quest to visit all the National Parks in the United States, we recently visited the Theodore Roosevelt National Park in Medora, in western North Dakota.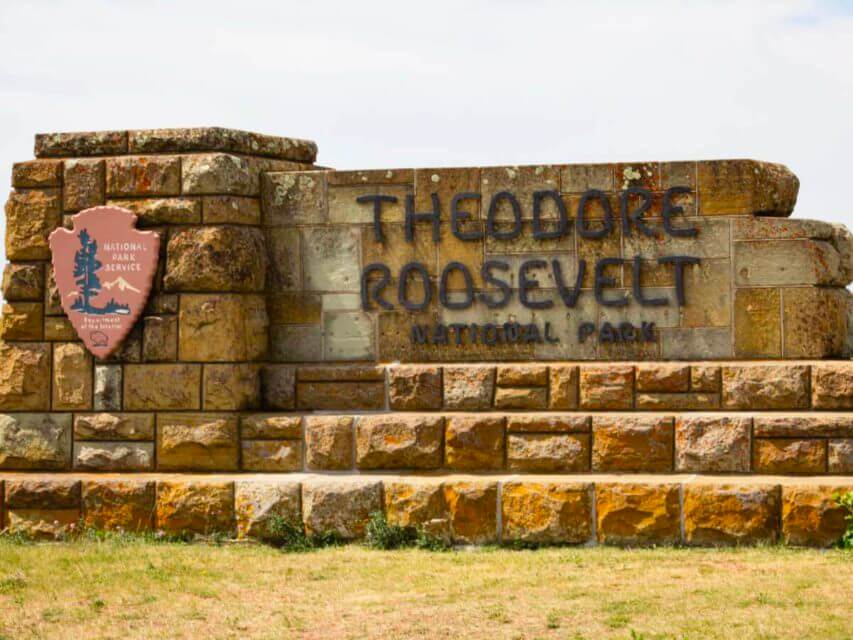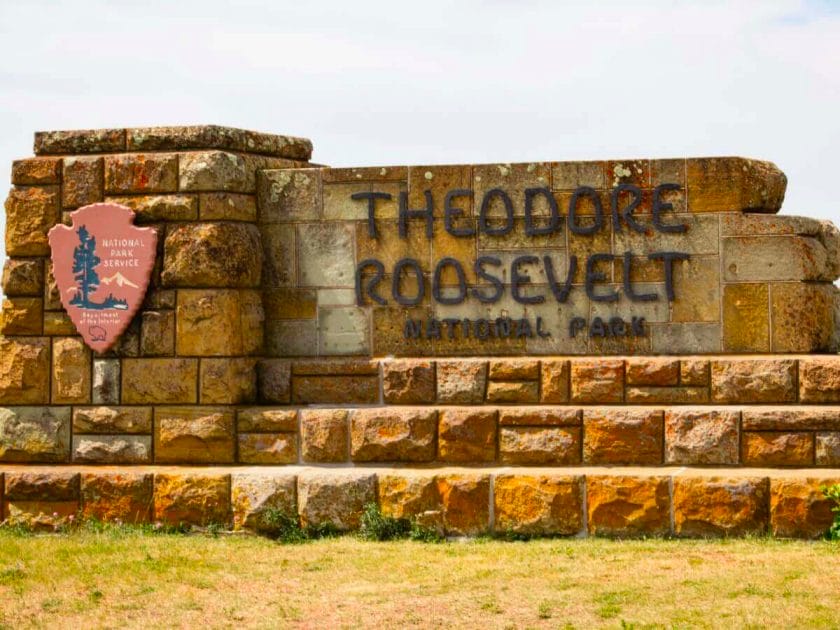 Theodore Roosevelt is a well known figure on the National Park scene, so it is only fitting that there is a park named after him. Better yet, this is an absolutely beautiful park, making it very deserving of his name.
There are 3 sections to the park: the North and South Units as well as the Elkhorn Ranch Unit. The North and South Units are about 68 miles apart with the Elkhorn Ranch unit in between them. The Little Missouri River cuts its way from north to south through the entire park.
Visitor Centers
There are visitor centers at the North Unit in Watford City and South Unit along with one other visitor center in Painted Canyon, which is also technically in the South Unit. The South Unit visitor center is easily accessible off of Interstate 94, so this is where we started our visit.
The visitor center in the South unit offers a museum with collections from Theodore Roosevelt, a small gift shop, a movie theater that shows a 17 minute film called "Refuge of the American Spirit". The film was educational and inspirational, telling about the park, how it came to be, and the wildlife that takes refuge in the park.
The other thing all the visitor centers offer is the Junior Ranger program. We love doing this with our kids as it gives them activities to do while we visit the park. They love getting sworn in as official members. You can also ask about the "wild horses" in the park.
Maltese Cross Cabin
The Maltese Cross Ranch cabin was the cabin that Teddy Roosevelt had built and lived in during his hunting and ranching adventures in North Dakota. The cabin was sold to a couple different owners over the years, eventually being acquired by the Daughters of the American Revolution. It was ultimately moved to the park in 1959 where it was restored to its original state.
Today the cabin sits right behind the South Unit Visitor Center, meaning it is a convenient thing to see if you'll be stopping in at the center. The cabin is open to the public, so you can tour the place and learn a little about how Roosevelt lived.
Elkhorn Ranch
Elkhorn Ranch is another great place to learn a bit about Theodore Roosevelt. This area of the park was once Roosevelt's "home ranch" where he and his hired hands lived a fruitful, but strenuous life raising cattle, and where Roosevelt would often escape city life for the beauty of the North Dakota Badlands.
While none of the ranch buildings still stand on this site, it is easy to imagine how this place might have made Theodore Roosevelt feel as you stroll through the ruins and take in the gorgeous scenery.
Scenic Drives
While you're in the park, you'll also want to be sure to check out one or two of the scenic drives. These offer breathtaking views and close encounters to the wildlife of the park.
We headed out on the scenic loop drive in the South unit, which is a 36 round trip drive. Shortly after heading out, we saw herds of bison and their young grazing along the road, with a few even walking right on the road toward us. The mass and power of these animals is amazing.
Also along the way are several pull-outs at prairie dog towns. You can get some good looks at prairie dogs up close and see them poke their heads out of their holes. The kids loved this.
The North unit also offers a scenic 28 mile drive that is in and out. This road traces the bottom of the badlands before heading up and out of the canyon to River Bend Overlook and then to Oxbow Overlook.
Outdoor Activities
Other things to do in the park include hiking trails, biking, kayaking, fishing and horseback riding.
During our drive, we stopped at a few spots to do some short hikes. We especially liked the Wind Canyon Trail that offers a great view of the Little Missouri River and all the bison cooling off in the cool water.
While we only did a handful of hikes on our visit, the park has everything from easy to strenuous hikes ranging from under a mile to almost 20 miles in distance. To find the hike that best suits you, check out this page.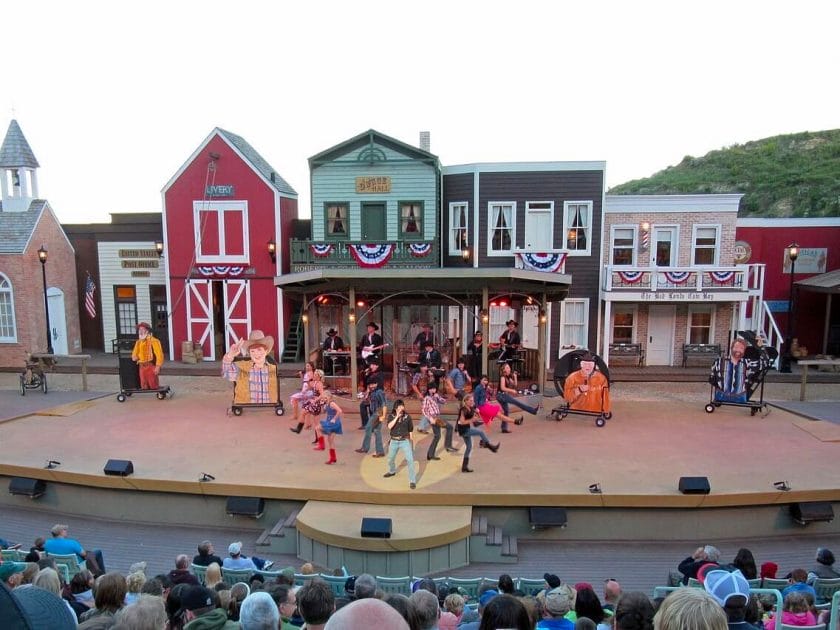 Things to do in Medora
Just 0.2 miles south of the park is the town of Medora. This is a very quaint "old west" kind of town with small shops and restaurants. It definitely is a cool place to explore.
We recommend checking out the following sites while in town.
Chateau de Mores State Historic Site
An awesome historic home, this site memorializes the life of Antoine de Vallombrosa. This man was the founder of Medora and lived an incredible and full life.
North Dakota Cowboy Hall of Fame
Everyone knows what an important role cowboys play in North Dakota history. Learn all about these hardworking and interesting individuals at the North Dakota Cowboy Hall of Fame.
The Medora Musical
One of the most popular Medora attractions, The Medora Musical is a fun, family friendly performance that everyone should check out when visiting the town.
Where to Eat Near Theodore Roosevelt National Park
You will want to eat during your visit to this park. Unfortunately, there are no dining options inside the park itself. However, there are plenty of amazing local eateries in the communities in the area.
Some of the best places to eat near Theodore Roosevelt National Park include the following.
Theodore's Dining Room
If you're looking for upscale dining in the town of Medora, Theodore's Dining Room is the place for you. The food here is wonderful, and the old west character of the place is just perfect for the area.
Farmhouse Cafe
A laid back family eatery, Farmhouse Cafe is the perfect place to grab a hearty meal. Whether you're looking for a huge omelette with a side of hash browns, an awesome taco salad, or a stack of delicious sweet potato fries, there's something for you on this menu.
The Cowboy Cafe
Another great place for a filling meal in a relaxed atmosphere, The Cowboy Cafe is a long time favorite in Medora. We love that the prices are so reasonable, and the homestyle meals served here are sure to please the whole family.
Boots Bar and Grill
Live music, bison and elk burgers, and a variety of other wonderful food options make Boots Bar and Grill a must-try restaurant. This is the perfect place for dinner after a long day in the park.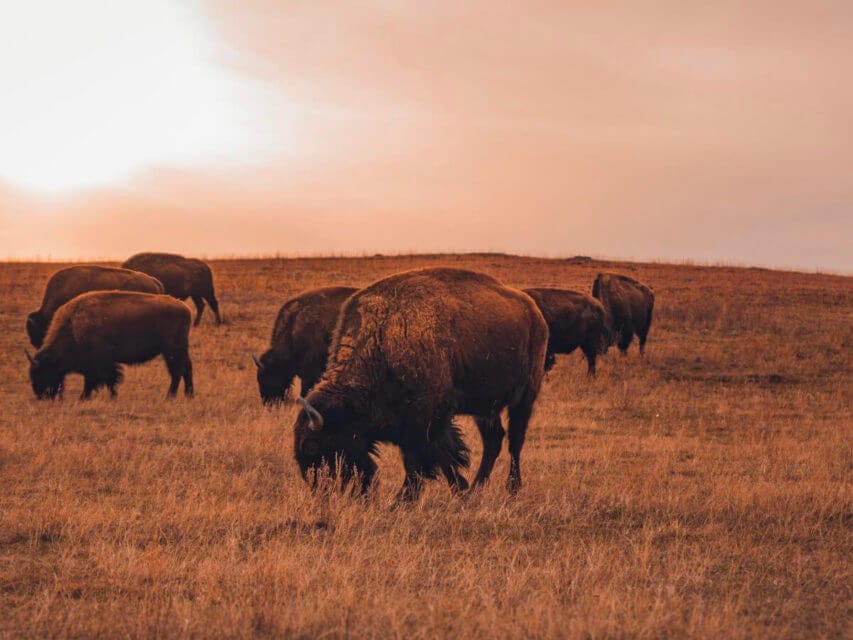 Where to Stay In and Near Theodore Roosevelt National Park
If you're looking to stay for a night or two you'll want to find a comfortable place to stay. Lucky for you, there are a few fantastic lodging locations!
National Park Campgrounds
Want to stay inside the park? This park only offers camping as a lodging option. The North Unit has the Juniper Campground and the South Unit offers the Cottonwood Campground. Both are primitive camping spots, meaning no hookups are available.
For information on these campgrounds, visit this page.
Boots Campground
If you're in an RV and want to camp with full hookups, you might be happier at Boots Campground which is actually owned and operated by the aforementioned Boots Bar and Grill. This place has water, electric, and sewer hookups and is an absolutely perfect location.
Rough Riders Hotel
Prefer a hotel stay over camping? Rough Riders Hotel is a popular option with travelers who visit the area. This is a beautiful hotel that offers luxury and western charm in the same package.
Looking for more information on this fabulous national park? Check out the Theodore Roosevelt National Park website to learn everything you need to know to make your visit a great one.
More National Parks Posts:
Glacier National Park – Things To Do
Pin this post for later: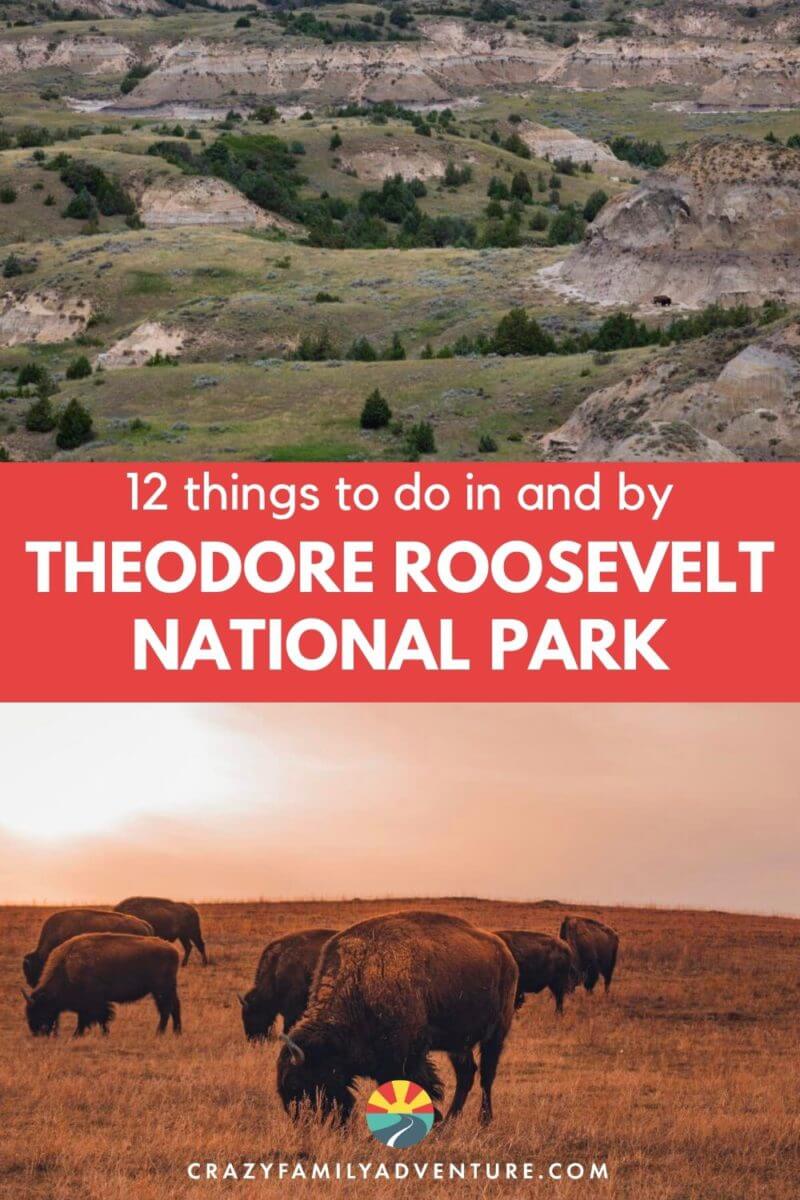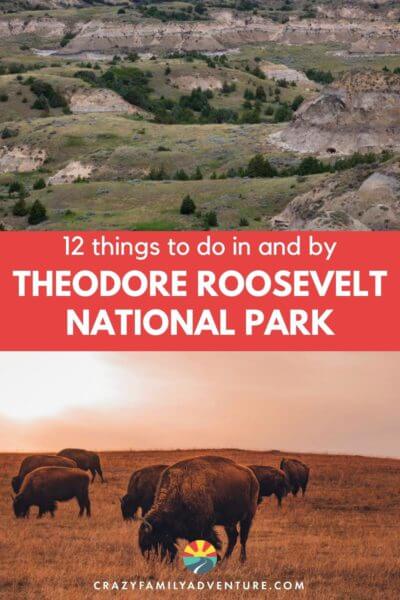 Latest posts by Chelsea Gonzales
(see all)
DISCLOSURE: This post may contain affiliate links, meaning I get a commission if you decide to make a purchase through my links, at no cost to you. Please read my disclosure for more info.