I love the water colors of the lakes in Banff National Park and couldn't wait to get out on the water on a Lake Minnewanka Cruise. We were one of the first cruises of the day at 10am which meant we pulled right in and parked without a problem.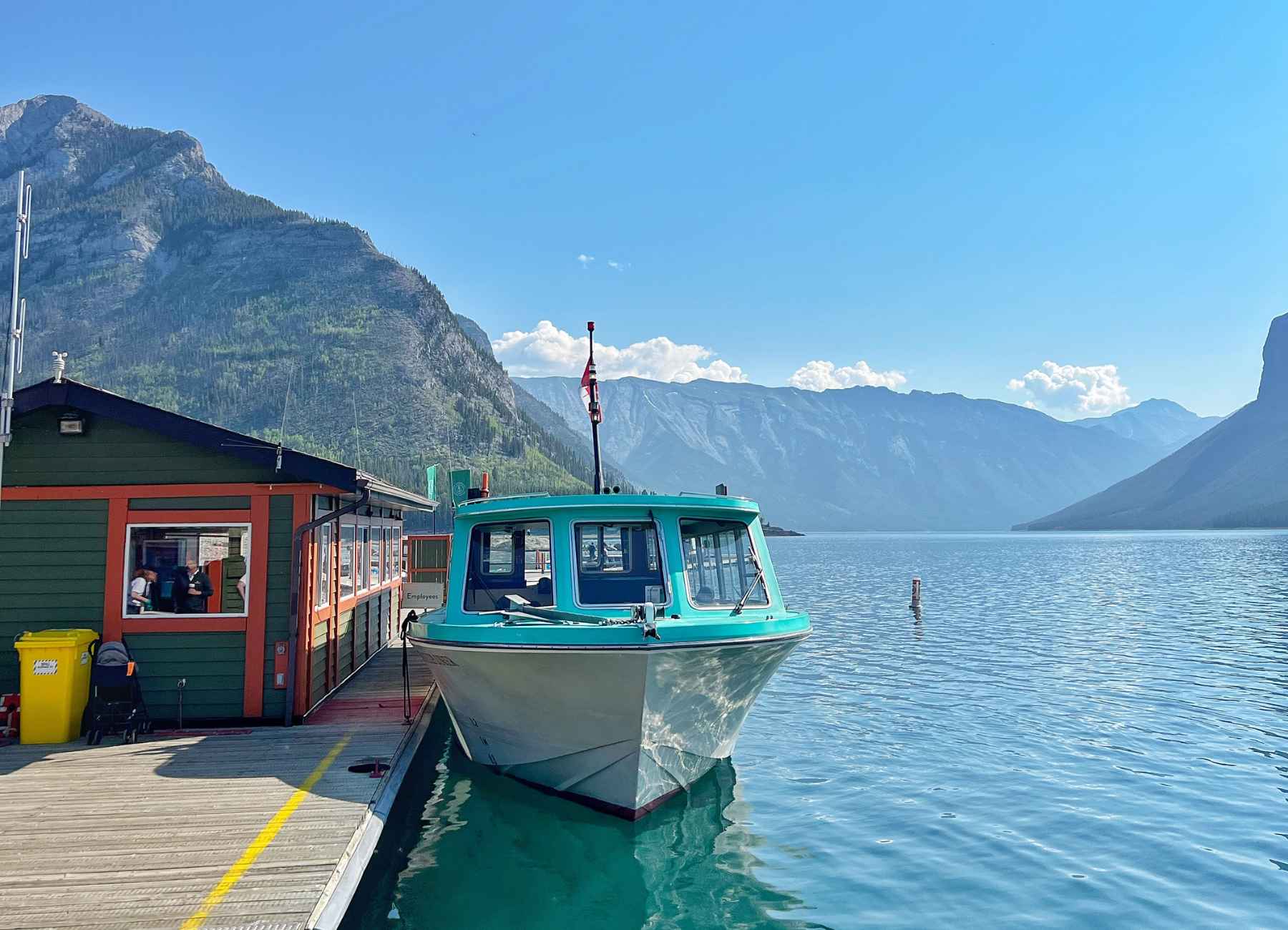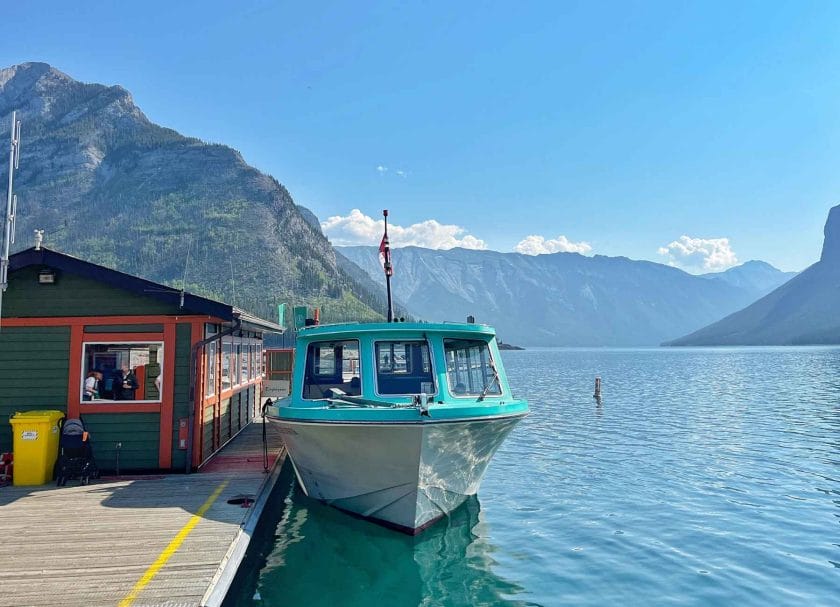 We headed down to the dock about 9:30 – the time they recommend you get there. With a bathroom stop by the parking lot before heading all the way down to the dock. Tip: Don't pass the bathroom as there is not a bathroom on the dock and you will have to turn around and walk back up to the parking lot.
Once we got to the dock we walked into the gift shop on the dock to check in and were assigned seats and a boarding time of 9:45am. It was great that they assigned us seats since it meant we could board at 9:45 and know we were sitting together and didn't have to worry about getting in line to secure our seats together.
Getting Tickets
You can purchase tickets for the Lake Minnewanka boat cruise here. You should buy your tickets ahead of time so you can be sure there is availability for the time slot you would like.
If you plan to do more than one activity in Banff – which we do recommend! You will want to look into the Pursuit Pass.
The Cruise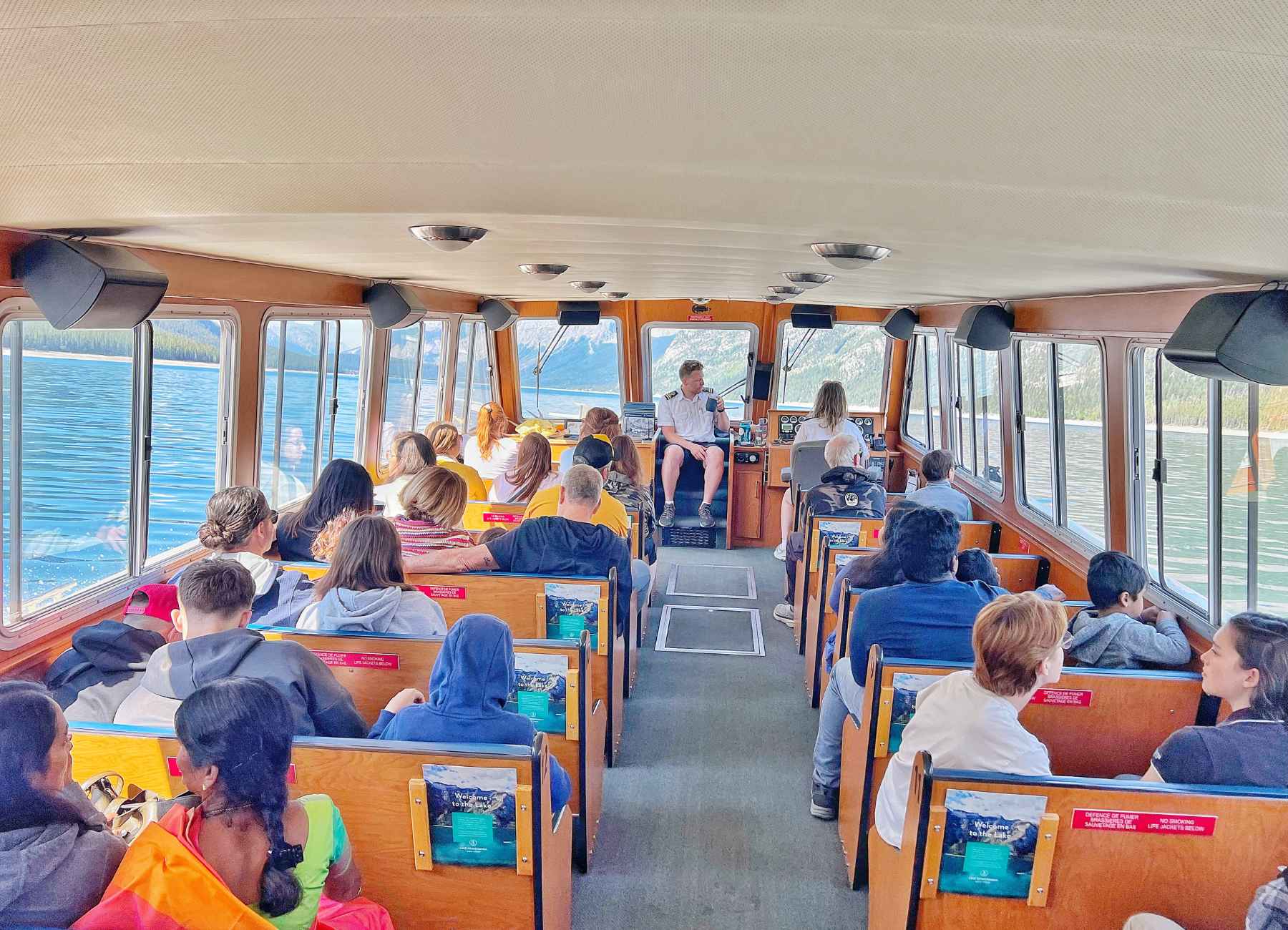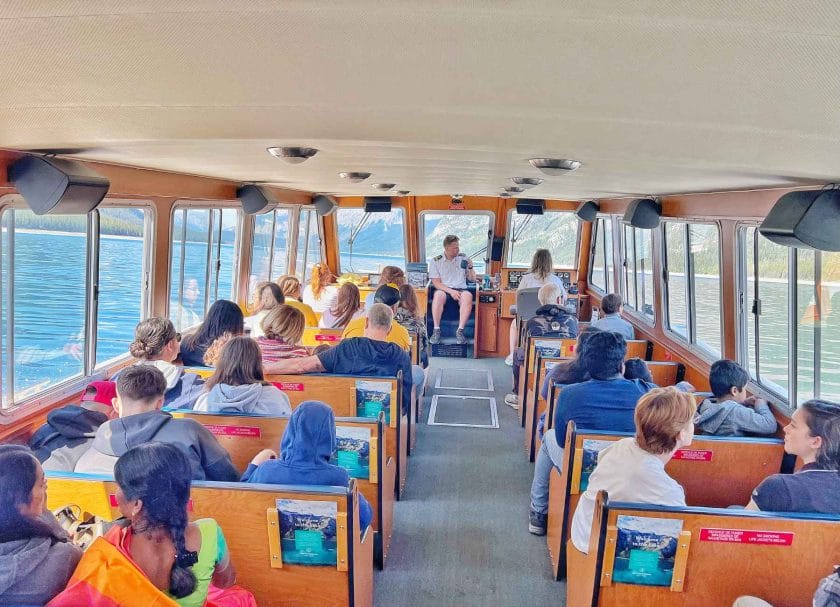 We got on and sat down in our seats and waited for the boat cruise to take off at 10am. Once it started our tour guides for the trip gave us our safety lesson and shared with us what the 1 hour long trip would look like. About 25 minutes out to the middle of the lake, shut the engine off, float around for a few minutes, turn around and come back.
He also mentioned he would be talking for the whole first half but not all of the second half. That was kind of true :). He did continue talking in the 2nd half but was very informative and funny so it was all good! There was also time to ask questions.
During his presentation he shared about the history of the lake. Back to the first settlers to current times. He had a variety of pictures he walked around to show to support what he was sharing which was helpful for all of us to get a better idea of what he was talking about.
He also had a hot stone that he poured water over and walked around to let everyone touch it. This was related to the first settlers in the rocky mountains area and how they used to cook.
Back Of The Boat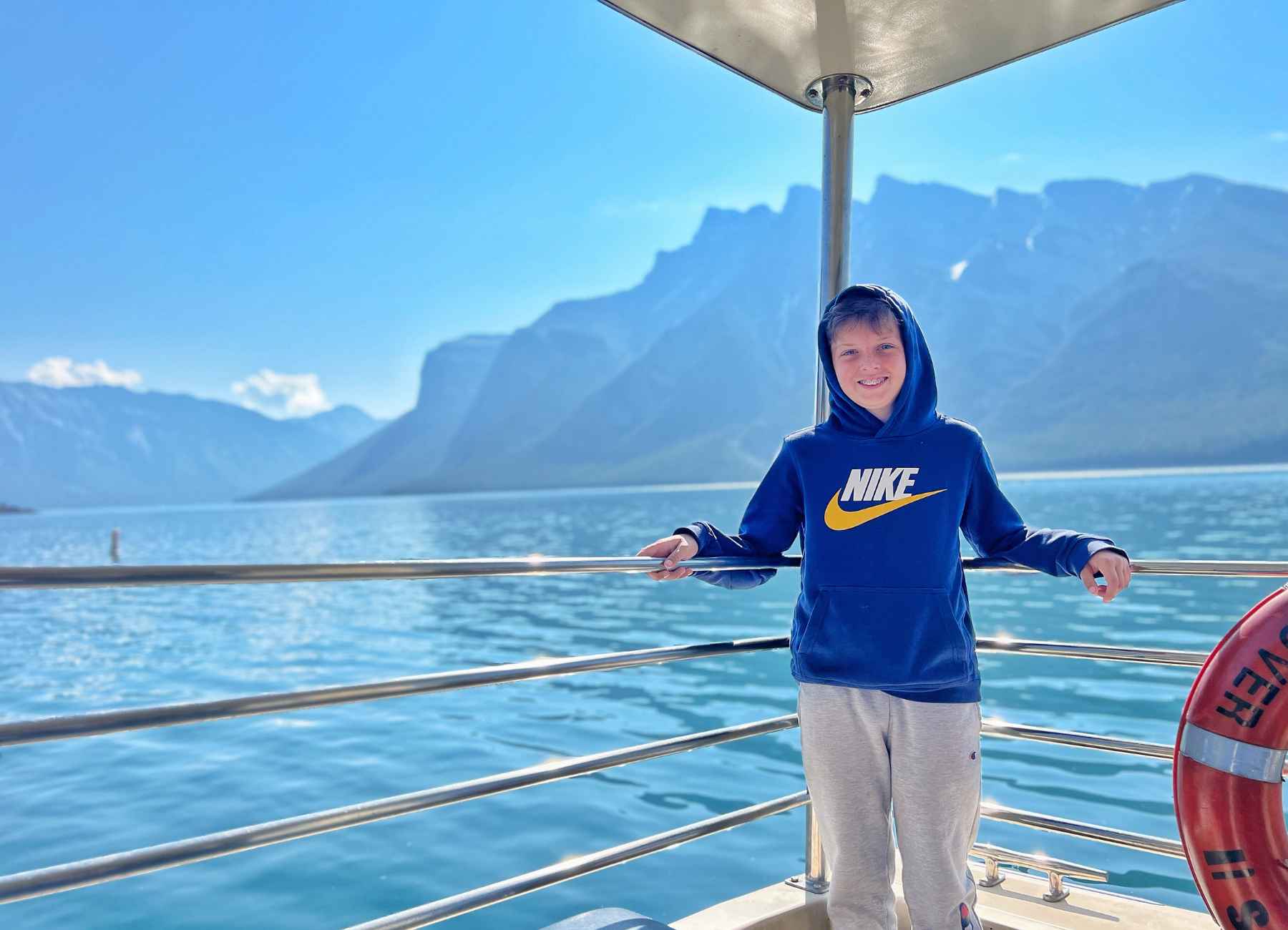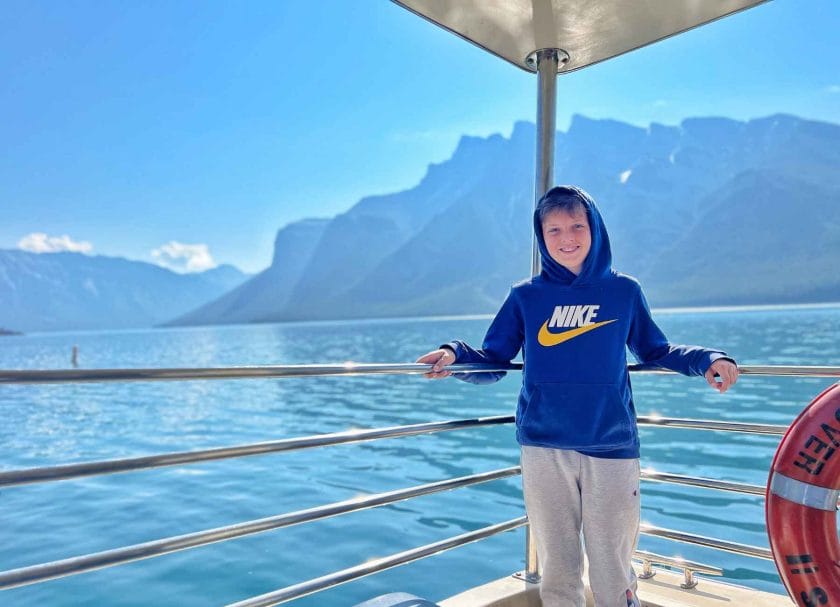 One of my favorite parts was when we hit the half way mark and the captain shut the boat engine off and our tour guide told everyone we would be quiet for the next 10 seconds and take in the sounds of the backcountry of Canada.
We were quiet for longer than 10 seconds but it was so cool to just sit out there in the middle of the lake in silence!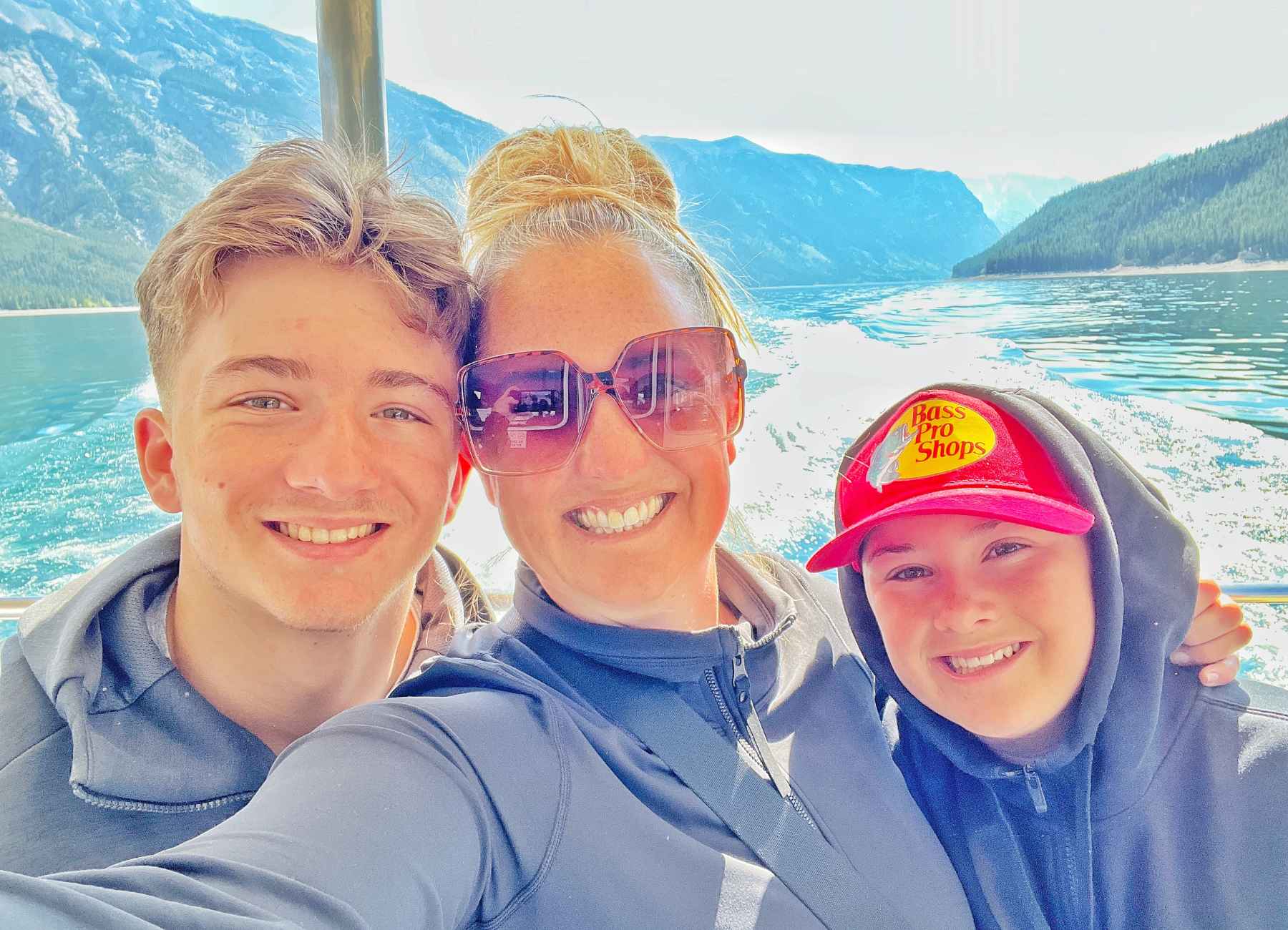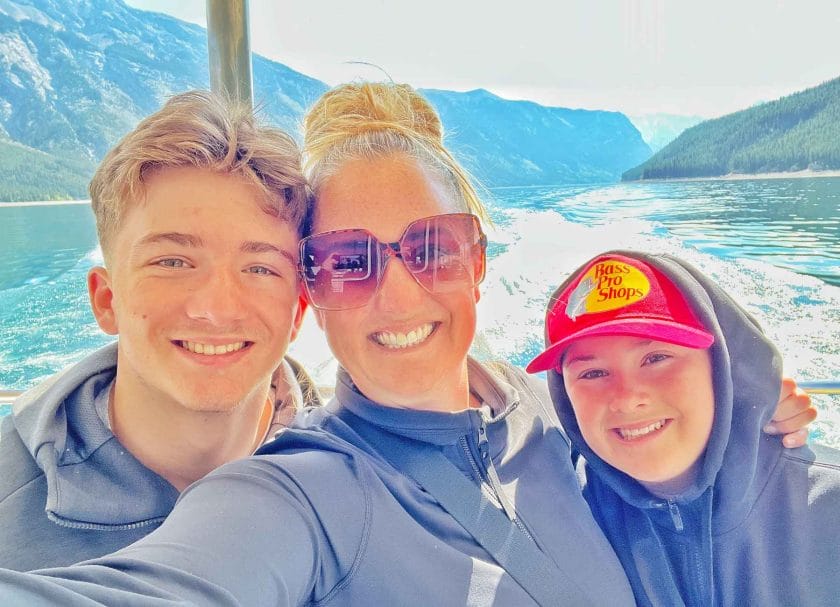 After that she started the engine back up and off we went! At this point me and a few of the kids headed to the back of the boat to sit out on the back deck of the boat. This gave us amazing views of the lake and the surrounding mountains.
We docked back right at 11am! There is a coffee shop, picnic tables, personal boats/kayaks to rent and an area to hang out and enjoy the lake views after the cruise is done. This is a popular destinations for people to come when visiting Banff National Park.
We all enjoyed being on the boat with the windows open and the lake breeze blowing in on us as we learned about the history of the area and took in the amazing colors of the lake water and the Canadian Rockies!
Q&A About The Lake Minnewanka Cruise
Is Lake Minnewanka worth seeing?
Yes! You won't want to miss seeing the beautiful lake water color with the mountains around. The contrast of the mountains, the trees and the water color is breathtaking.
How long is Lake Minnewanka tour?
It is 1 hour total on the boat itself. It is recommended you arrive 30 minutes before you depart. And they let you start to board 15 minutes before your departure. They leave right on time and it is a good 5 minute walk from the parking lot to the boat and parking can take time so make sure to give yourself enough time to get there, get parked and make the walk down.
If you are early you can hang out by the lake, grab a coffee, and just enjoy the beautiful views.
How far is Banff to Lake Minnewanka?
It is a 17 minute drive or 10km from downtown Banff to Lake Minnewanka. When using Google Maps you will need to put in Lake Minnewanka Cruise. If you just put in Lake Minnewanka it won't work.
How do I get to Minnewanka?
You can easily drive here from downtown Banff. Just be prepared. You may have to drive around and wait for someone to leave to get a parking spot. People are always coming and going as they leave after their boat cruise.
Some will hang out by the Lake but it isn't a spot most people are at for the whole day.
If you don't want to drive there is another option. You can take Roam Transit (route 6) either by parking at the Minnewanka Park & Ride or the Banff Train Station (summer months only). You can learn more about route 6 and the Roam Transit here.
Pursuit Collections
The Lake Minnewanka Cruise is run by Pursuit Collections. They offer a variety of other activities around Banff, Canada and Alaska. We are very impressed with the company and loved their inclusive philosophy. Along with their focus on sharing information about the first nations people in Canada on their activities.
Banff National Park Itinerary
If you are planning your trip to Banff you can purchase a digital copy of our 4 day itinerary for $3.99 and download it immediately!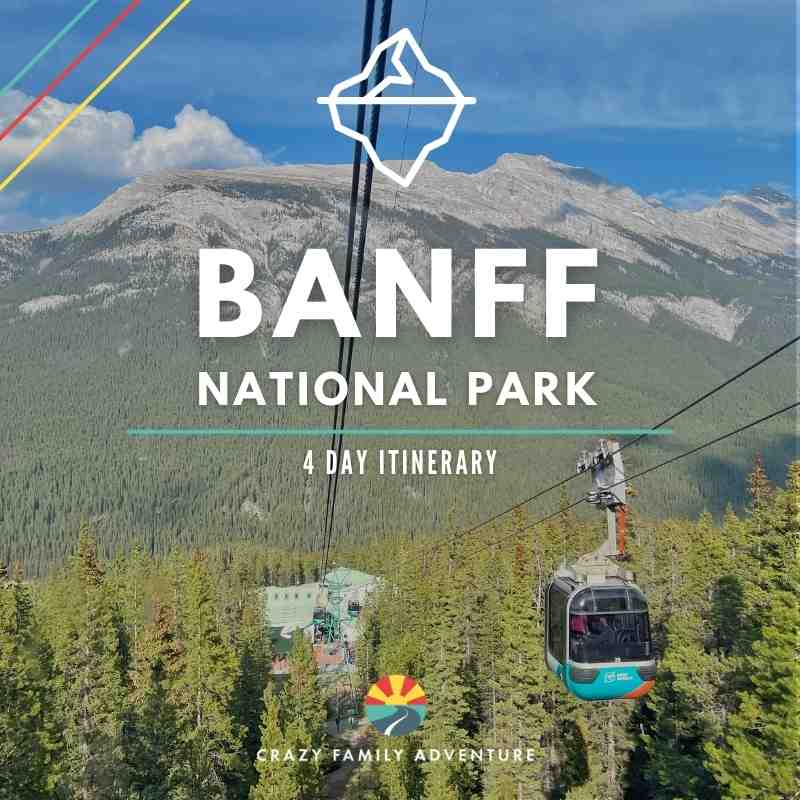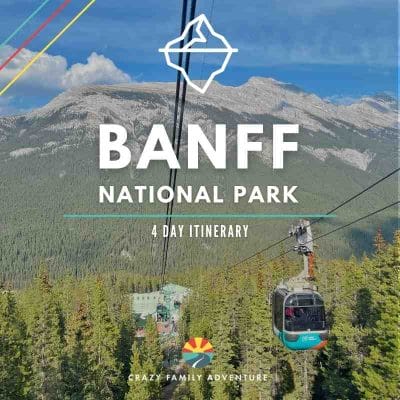 Additional Activities You Don't Want To Miss In Banff National Park
There are so many great things to do in Banff National Park. Here are a few we don't think you should miss.
Banff Gondola – we had an awesome time going up on the Banff Gondola. We loved taking in amazing views and hike to the top of Sulphur Mountain!
Horseback Riding With Banff Trail Riders – we went on an enjoyable 1 hour horseback ride along the Bow River with Banff Trail Riders.
Golden Skybridge – we had a blast spending the afternoon at the Golden Skybridge. Walking across suspension bridges, zip-lining and doing the ropes course!
Columbia Icefield Adventure – Walk on a glacier and out on a glass bottom skywalk over a canyon!
Johnston Canyon Lower Falls Hike – Don't miss this quick, easy and beautiful hike while you are in Banff!
Whitewater Rafting – be sure to set aside an afternoon to go white water rafting with Chinook Rafting! We had so much fun!!
Pin this post for later: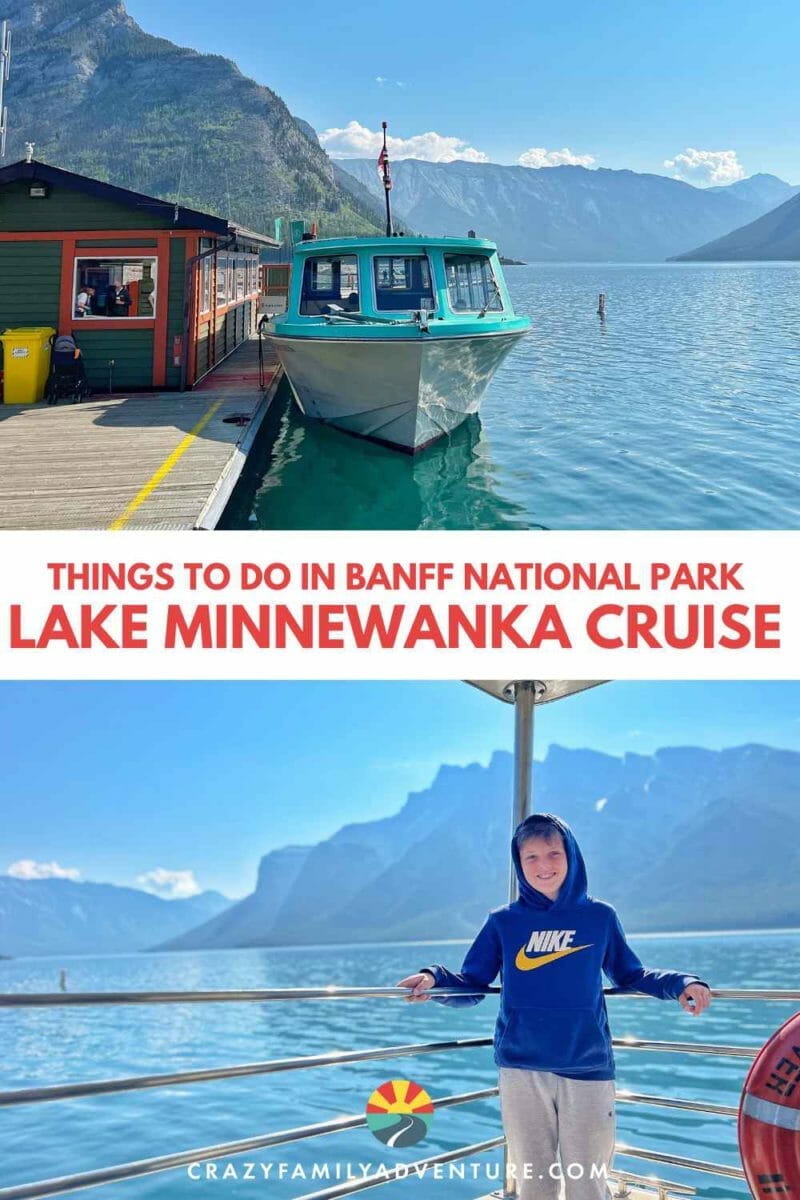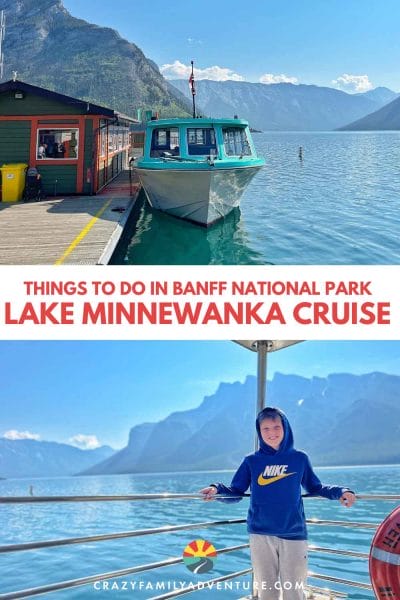 **We were hosted by Pursuit Collections on our Banff Gondola experience. All opinions are our own.
DISCLOSURE: This post may contain affiliate links, meaning I get a commission if you decide to make a purchase through my links, at no cost to you. Please read my disclosure for more info.