I had a stomach ache the night before we were going to go into Baja and I just didn't know if we should do it. I had just read how there was some cartel related shootings . . . oh man, what were we getting our family into.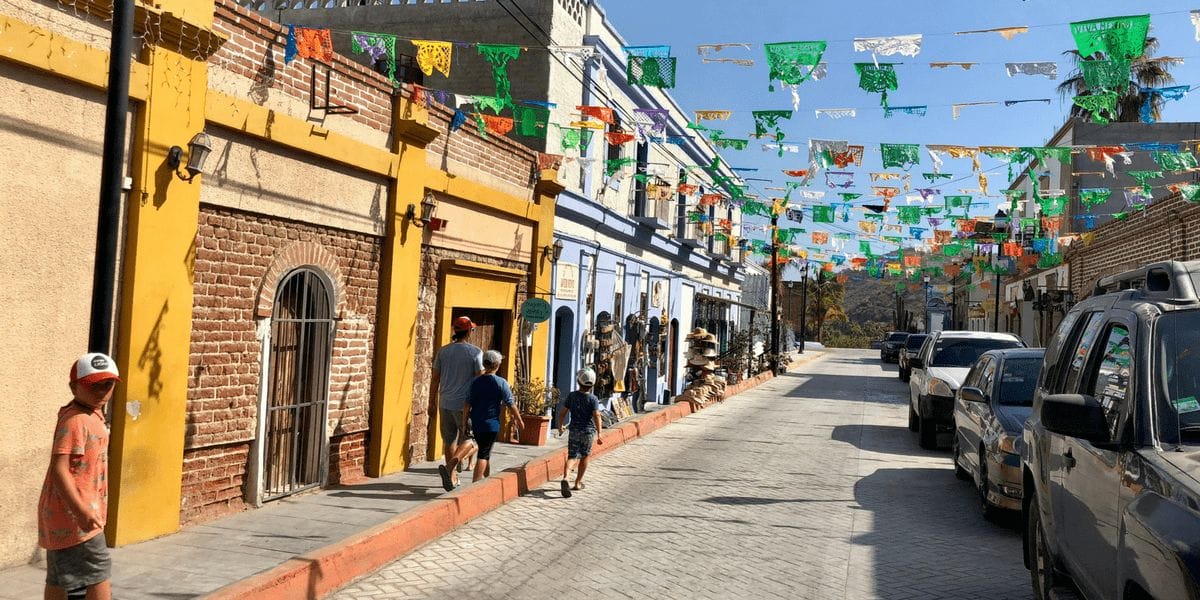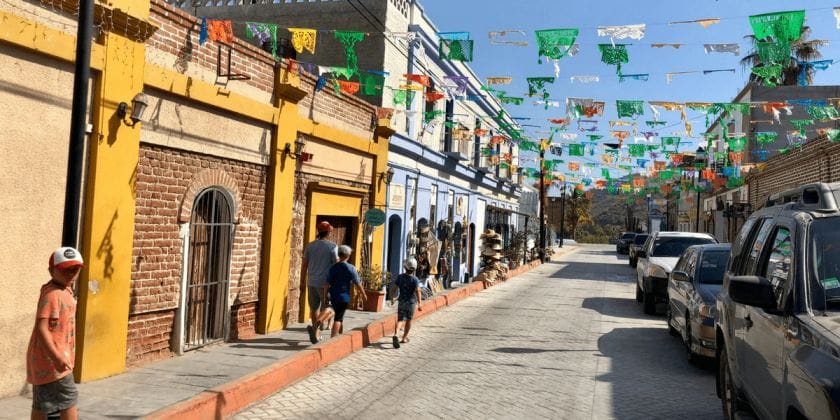 What I have learned as we have been on the road and visiting so many unknown places is that the fear is so much larger in your head than what it really is once you are there. After 4 years on the road, I kind of knew this, so that is what I was telling myself the night before we crossed the border.
I do have to say, it would have been a lot harder to get over my fear and to go on our own so it helped a LOT that we were caravanning with my sister and her family (who came down to Baja last year) and my parents. Now that we have been there and traveled from the bottom of Baja to the top on our own (no caravan) on the way back to the States I do not think you have to caravan to go down to Baja.
We met a lot of families who were down here on their own and were totally fine. Plus, like I mentioned above, once we were here the fear melted away. Don't get me wrong, that doesn't mean we weren't aware we are in another country or that we threw caution to the wind. It just means we saw how amazing the people are in Baja and how unfounded our fears were.
In full disclosure when we crossed the border I had a stomach ache – and that stomachache did not go away as we drove the 2 +hours to San Felipe. At one point I thought, "Man, I will be so happy once we cross back into the US" . . .
Then we got to San Felipe. We stayed at an amazing RV park and went into town and felt so welcome by all of the people that lived and worked there. Everyone was so nice and always smiled and said hola.
The longer we were in Baja the more and more we liked it and really enjoyed all of the people and the beautiful scenery that they have here. The fears we have of Mexico are not accurate. It really is just like going anywhere in the US. You have to be careful and be aware of your surroundings and be smart. But beyond that it is very safe.
We know people who live in San Jose Del Cabo and they said they never lock their door. Seriously, it is so community and family orientated and everyone is nice and wants to be helpful.
Here are a few things we had heard and stuck by when were were here:
Don't drive at night
We had heard it is actually illegal to drive at night if you aren't from Baja – not sure if that is true, but we were happy to not test it. Except that one time we got home after dark from San Jose Del Cabo . . . didn't mean to do that and were very happy once we got back to the RV!
You also don't want to drive at night since the roads aren't always the best. Think random potholes and topes (speed bumps). Another big reason not to drive at night is because cows migrate to the roads at night. Not sure if the pavement is warmer or something, but they are big and can show up out of nowhere.
Don't stay out too late
Just like in any city, we figured it would make sense to be back by our RV by 9pm every night. I really don't think anything would have happened, but we just figured it made sense to do that. Since we have young kids, this wasn't a problem, and most of the places we visited, we felt comfortable being out after dark.
Cities
When we were in La Paz and Cabo we weren't going to try to find the inner city. We just didn't even get close – there was no reason to. Instead we enjoyed everything else about the cities. Just like we would do in Chicago or another city back in the States.
Police
The local police and Federalies are out patrolling the cities and highways. They carry big machine guns and drive around with soldiers in the back of their pickup trucks. You will also see them standing around town sometimes. The first few times I saw them I didn't feel right about it. Then the more we saw them the more used to it we got.
They never caused any problems for us at all and most would wave or say, "Hi" if you walked past them. They're trying to prevent problems and I think the guns on display really help with that.
Check points
When we were driving there were random checkpoints. Craig would have to get out to let them into the trailer to search around for a bit. He always went with them and I stayed with the kids in the car. Again it felt a bit odd at first, but you get used to it.
Every check point we went through, they were very nice and polite and respectfully went through a few cabinets, refrigerator and looked in the bathroom. I always went with them because we heard stories of items being planted, but I never felt that was even a possibility.
So, is Baja safe? Absolutely. Should you listen to the news about Mexico? No way. The people and culture are so nice and family oriented we felt safe and welcomed there. We'd go back in a heartbeat.
Here is our YouTube Playlist on our time in Baja:
More posts about our time in Baja:
53+ Amazing Things To Do In Baja California
How To Prepare For A Badass Baja California Road Trip
The Secret to the Best Baja Internet To Keep You Online
How Awful Are Baja Mexico Roads? Is Driving Even Possible?
Yes You Can RV Baja, California Mexico In A Big Rig
Camping Baja California: 13 Awesome Places To Stay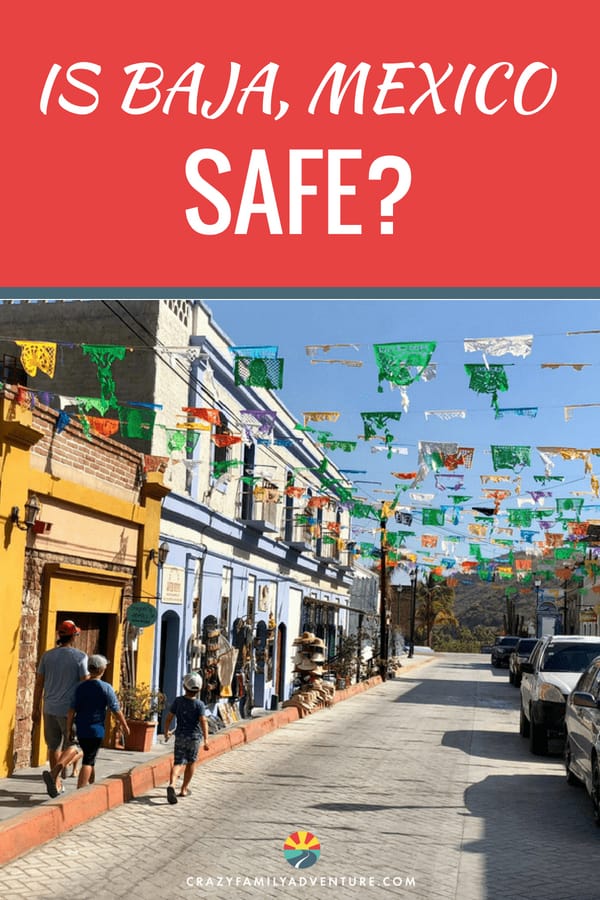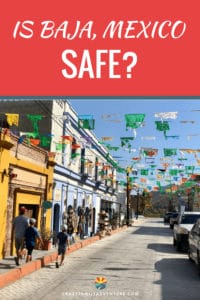 DISCLOSURE: This post may contain affiliate links, meaning I get a commission if you decide to make a purchase through my links, at no cost to you. Please read my disclosure for more info.