This post may contain affiliate links.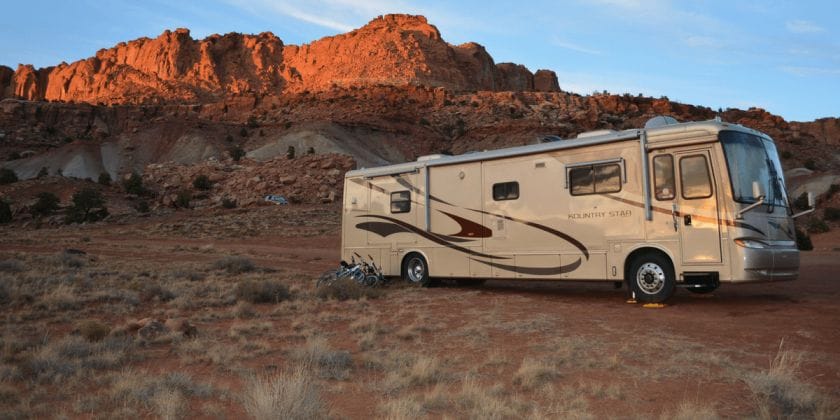 Why we are sharing our expenses
We want to start sharing with you what our monthly spending looks like for 3 reasons.
If you want to take more family vacations, we want to show you what it is costing us to visit all of these amazing places. Yes, we have to cut back a bit. No, we aren't staying at amazing resorts, but we do get to visit a LOT of different locations.
If you are thinking you want to travel full time with your family either now or in the future, this will give you an idea of how we make it work.
We understand that people are interested in knowing how this lifestyle works and we are happy to share!
Please know there are a lot of different ways to travel so what our spending looks like may be totally different than someone else. We know families that do it for a lot less and others that choose to spend more money.
If there is any other information that you would like please let us know in the comments. Or if this is helpful to you we would love to hear about that too!
Our fiscal month runs from September 14th – October 13th. Our credit card cycle closes then and what we spent that month will be due on November 11th. This gives us time to find more work/money if we need to! We put as many of our expenses/bills as we can on our Chase Sapphire Preferred card. This way we can accumulate points which can be used for things like purchases on Amazon – score!
Our monthly budget goal is $4000 for everything. That is for a family of 6 plus 2 dogs living and traveling full time in our RV. We haven't hit that $4000 yet . . . hoping by sharing this information and letting us look deeper into it too we will be even more inspired to hit that $4000. So thanks for your help!
Places we visited during this time:
September 14th – September 25th Yellowstone National Park (RV Park)
September 25th – September 28th – Salt Lake City, Utah (State Park)
September 28th – October 6th – Moab, Utah (RV Park)
October 6th – October 12th – Goblin Valley State Park, Utah and Capital Reef National Park, Utah (Boondocked – stayed for free on BLM land)
October 12th – October 14th – Bryce Canyon National Park (RV Park)
If you want to follow along on our future adventures we post daily on Facebook and Instagram! Follow us on Facebook by clicking Like below:
And on Instagram at: https://www.instagram.com/crazyfamilyadventure/
Here is our spending for September 14th – October 13th
Business expenses
Travel Blog Conference: $85
Aweber for our newsletters: $29
Google (business accounts): $15.16
Training course on affiliate marketing: $169
Internet in Yellowstone: $35.85
Skype phone call service: $10
Quickbooks: $13
Amazon s3 for our Yellowstone Opt in: $2.34
Bluehost website domain: $11.88
Paying contractors that work for me: $225
Additional expenses: $61
Total: $672
Food
Including Groceries, beer, and wine
Total: $1115.20 (would like this to be $1000 – we were close!)
Gas for RV and Car
Total: $402.54 (we didn't travel that far during this time). For example, next month our RV gas alone may end up being $300 since we are going a further distance. Then the car gas is normally $150 – $200 depending on what we do.
Campground Fees
These include campgrounds plus our monthly Thousand Trails membership ($46.49). This gives us the ability to stay at Thousand Trails campgrounds for "free" around the country. We also had to buy our initial membership which we got used for around $3000 over a year ago.
This total includes staying for free on BLM land for 6 nights. We also chose to stay at an RV park that was about 30 minutes from Bryce Canyon National Park and 90 minutes from Zion National Park (which we drove to twice) since the cost was that much less compared to staying at a place right by Zion.
When at Yellowstone we got a discount since our Brother in-law was working there.
Total: $592 (we have this budgeted at $600 – $800, but our goal is always for it to be less. Coming up next month we will be staying at Thousand Trails resorts for 6 weeks straight so we won't have any campground fees during that time – except for the monthly Thousand Trails bill.)
RV Repairs/Maintenance Car Repairs/Maintenance
Total: $79.68 – Car Oil Change & other routine maintenance (always like when this cost is low for the month, but know that isn't the reality every month).
Medical/Pharmacy
Luckily it was just for one of our dogs this month.
Total: $143.22
Out To Eat
This is for restaurants we went out to. Sometimes sit down pizza places and other times a quick run through McDonalds. Our highest bill was $41.04 and that was from eating at the Old Faithful Lodge in Yellowstone. Pretty good for a family of 6! We enjoy going out to eat so we try to figure out ways we can make it less expensive. Will write a post about this in the future!
Total: $261.68
Experiences
This is for experiences we had to pay to do. We are sometimes able to get these for free with our blog if in turn we write about them. Other times we pay. Then there are times we look for the free stuff in the area (one of the many reasons we love hiking!). Plus we have a yearly pass to all the National Parks – best $80 we spent!
This month was a lot about hiking and free activities. Utah is a great place for that!
Total: $72 for Arches Fiery Furnace Hike Permits
Bills
These are our monthly bills that we have to pay every month:
Straight Talk Cell Phone Bryanna (I get more high speed data than Craig): $59.35
Straight Talk Cell Phone Craig: $48.63
Verizon Internet: $50.35 (grandfathered in so we currently have a great plan)
Kids Stock: $50
RV Payment: $532.93
Car Payment: $319
State Farm Insurance: $166.82
Life Insurance: $63.48
Dental Insurance: $59.31 (will be canceling this this month – have a different plan we will be going with)
Hulu: $11.99 gotta have Hulu :)!
Health Insurance: $328.88 (We get this through our home state of Wisconsin through the Marketplace. Since we don't make that much for a family of 6 we were able to get a good subsidy from the state and we are really happy with the plan.) We projected our income at $60K for the year – which may be on the high end since if we can hit our $4k income goal each month we would be more in the $48K range.
Total: $1690.74
Extra/Spending
These are the extras like kids toys, listing our RV, video rentals, Google Play purchases, parking, etc. It really varies each month. We want to keep this at $400 for the month but that $400 also includes eating out . . . so we were over this month
Total: $381.46
Total Spent For This Month
| Summary of Expenses For September 2016 | |
| --- | --- |
| Food/Groceries | $1115.20 |
| Gas for RV and Car | $402.54 |
| Campground Fees | $592 |
| RV/Car Repair/Maintenance | $79.68 |
| Medical/Pharmacy | $143.22 |
| Out To Eat | $261.68 |
| Expereinces | $72 |
| Bills | $1690.74 |
| Extra/Spending | $381.46 |
| Business Expenses | $672 |
| Total for the month: | $5410.48 |
Over by $1410.48 . . . we want to be at the $4000 mark each month.
Over budget – why I think this happened:
I did not calculate enough for business expenses (having to pay for internet in Yellowstone didn't help). We over spent in the Extras category – make note to avoid department stores – we always spend way too much there. It is better to order what we need via Amazon where we have a very clear idea of how much are total is before we place the order. Groceries were over by $115 which wasn't too bad.
Out to Eat, Experiences, and Extra should all equal $400, not over $700. We don't really budget for medical or car/rv repairs. Figure if we have to go into savings for those we do. One of things we have had to accept with this lifestyle.
We would like to be adding some money to savings every month and also to stocks/retirement. Craig is putting some into his 401K with the contracting work he is doing at UW-Parkside and we both have 401K's from our previous jobs but we know we want to do more of this in the future. On the other hand we are kind of living our retirement now!
From an incoming money perspective we will be close to covering everything though work we have done or work we have coming in. If we can't cover everything we may have to pull from savings and then work to put that back next month (we don't want to do this). We basically have the next month to get the money we need, which I know we can do! Another thing we have had to accept and get comfortable with. The idea that we can make money if we hustle, find it, and do good work!
Summary of PLANNED expenses for next month:
Business Expenses: $284.50
Food/Groceries: $1000
Gas for RV and Car: $450
Campground Fees: $50 (we have already paid for where we are staying now and where we will be staying in southern Arizona, we will be doing some boondocking, and then staying at a Thousand Trails – so $50 is the Thousand Trails Membership).
RV/Car Repair/Maintenance: ? Who Knows . . . hopefully low.
Medical/Pharmacy: $200 Have a medical bill from a dr. appointment and also a dentist bill.
Spending (Including Out to Eat, experiences, extra): $400
Bills: $1637.88 (will be canceling the dental and going with this plan – which we already pad for)
Total for the month would be: $4,022.38
We can do it :)! For this next month we plan to visit Zion National Park, Grand Canyon, I am attending a travel blog conference and then we will explore as much of Arizona as we can.
If you have any questions please let us know in the comments. Other's may have the same questions so the comments are a great place for us to have a conversation!
If you want to figure out how to cut your expenses so you can travel more or move to full time travel we do offer Full Time Travel Coaching. Learn more here.
If you want to learn how to start your own Virtual Business so you can work wherever and whenever you would like we offer business coaching too. Learn more here.
Come see how what other full time RVers spending looks like:
Full Time RVing Couple: http://www.technomadia.com/the-finances-how-to-afford-it/
Traveling on the cheap: http://www.cheaprvliving.com/
The cost for one couple traveling across the US in 1 year: http://heathandalyssa.com/the-cost-of-driving-an-rv-across-america/
Another RV couple: http://www.makingsenseofcents.com/2016/02/how-much-does-it-cost-to-rv-is-cheap-rv-living-possible.html
Families on the Road looks at RV Family Budgets:  http://www.familiesontheroad.com/life/budget.php
Family of 3 costs: http://tinyhouseblog.com/uncategorized/the-real-cost-of-living-full-time-in-an-rv/
DISCLOSURE: This post may contain affiliate links, meaning I get a commission if you decide to make a purchase through my links, at no cost to you. Please read my disclosure for more info.