Here it is! Month #2 of sharing our budget of traveling full time with 4 kids and 2 dogs in our RV around the US. It has been interesting documenting this. It has definitely opened our eyes to our spending habits and helped us see where our money is going. I think I might have liked it better not really knowing . . .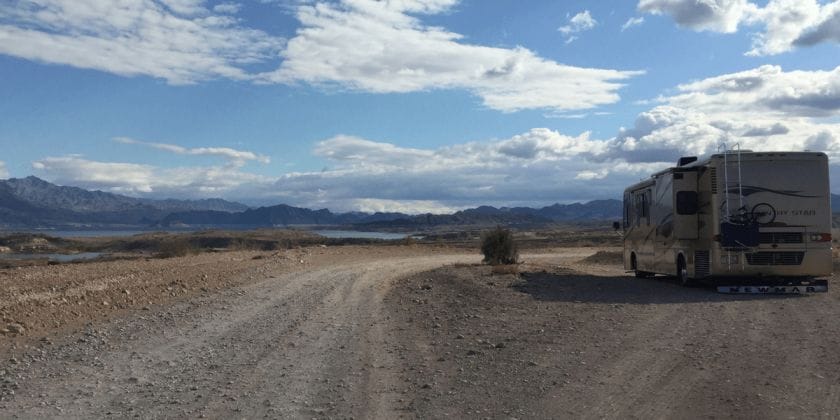 That isn't true. It is good to know and is going to help us figure out how to get on the budget. It is also going to help stop all of those impulse buys. Believe me there are times when I think we just need to make more money then this would be easier. But we really don't want to do that. Our whole goal is to work less and play more so we are going to figure out how to make that possible.
Places we visited during this time
October 14th – October 19th – Bryce Canyon National Park and Zion National Park in Utah (RV Park)
October 19th – October 21st – Grand Canyon (Boondocked on BLM land in the National Forest)
October 21st – October 22nd – Phoenix (stayed for free in a Casino parking lot)
October 22nd – October 29th – Catalina State Park in Tucson, Arizona
October 29th – November 1st – Phoenix (stayed for free in a Casino parking lot)
November 1st – November 14th – Verde Valley, Arizona at a Thousand Trails (We are members so we stay for free)
Spending for October 14th – November 14th
Business expenses: $588.19

Food: $926.21
Including Groceries, beer, and wine. We were under budget by $74!
Gas for RV and Car: $657.50
We did a lot of traveling this month . . . but we saw a lot of cool places too!
Campground fees: $46.49
These include campgrounds plus our monthly Thousand Trails membership ($46.49). This gives us the ability to stay at Thousand Trails campgrounds for "free" around the country. We also had to buy our initial membership which we got used for around $3000 over a year ago.
We stayed at a lot of free places this month plus the campgrounds we stayed at were paid in previous months when we made the reservations. We also plan on staying at a lot of Thousand Trails so we didn't have to pay to make reservations anywhere.
RV Repairs/Maintenance Car Repairs/Maintenance: $0
Always a good thing when it is $0.
Medical/Pharmacy: $100
Making payments on an old medical bill from when we were back home.
Out To Eat: $389.64
This is for restaurants, McDonalds, Starbucks, anywhere that we went to pay for food that wasn't a grocery story or convenience store.
This was too high this month. It really sneaks up on us. Our largest bill was $44 when Craig and I went out in Sedona while my parents watched the kids. It was worth it! The rest of it had more to do with all of the day long trips we took where we packed a lunch but then got dinner. We were always careful and there were some meals where Craig and I would split something then eat more when we got home.
I think we need to learn how to spend less at the grocery store to offset the going out to eat when we are out and about a lot. Gotta work on that one.
Experiences: $44.37
This is for experiences we had to pay to do. We are sometimes able to get these for free with our blog if in turn we write about them. Other times we pay. Then there are times we look for the free stuff in the area (one of the many reasons we love hiking!). Plus we have an Interagency Pass to all the National Parks – best $80 we spent!
This month was a lot about hiking and free activities in the National Parks. And most of the money went towards buying stickers at the parks or paying to get in a State Park.
Bills: $1631.77
These are our monthly bills that we have to pay every month:
Straight Talk Cell Phone Bryanna (I get more data than Craig): $59.35
Straight Talk Cell Phone Craig: $48.63
Verizon Internet: $50.35 (grandfathered in so we currently have a great plan)
Kids Stock: $50
RV Payment: $532.93
Car Payment: $319
State Farm Insurance: $166.82
Life Insurance: $63.48
Hulu: $11.99 gotta have Hulu :)!
Health Insurance: $328.88 (We get this through our home state of Wisconsin through the Marketplace.. Since we don't make that much for a family of 6 we were able to get a good subsidy from the state and we are really happy with the plan. GET DETAILS) We projected our income at $60K for the year – which may be on the high end since if we can hit our $4k goal we would be more in the $48K.
Extra: $585.67
These are the extras like kids toys, video rentals, google play purchases, parking, etc. It really varies each month. We want to keep this at $400 for the month but that $400 also includes eating out . . . we were way over again this month . . . the RV park we were at was way too close to a Walmart which means to many impulse buys. Plus we finally had somewhere to ship our Amazon packages too!
Summary of expenses
| | |
| --- | --- |
| Business Expenses | $588.19 |
| Food/Groceries | $926.21 |
| Gas for RV and Car | $657.50 |
| Campground Fees | $46.49 |
| RV/Car Repair/Maint. | $0 |
| Medical/Pharmacy | $100 |
| Out to Eat | $389.64 |
| Experiences | $44.37 |
| Bills | $1619.78 |
| Extra | $585.67 |
| Total for the Month | $4957.85 |
Over by $957.85…
We want to be at the $4000 mark each month. It was better than last month by almost $500. So we are getting closer. But this month means Christmas presents . . .
Why I think this happened
Business expense were again higher then planned. I have since made a change for this for next month so we are more aware of what they really are. Gas was more then we thought. It is always a hard one to predict since we don't always know where we will be going and how far it is. Until we get there and figure that all out.
We overspent on the extras and going out to eat. This is normal for us. Again for next month I have been working harder on staying on top of this.
Income
Income from our business (www.virtualpowerhouse.com): $3450
Craig's consulting work: $1082.96
Freelance Writing: $450
Blog: $180
Total: $5162.96 (this was higher then usual since we had some extra work and old invoices that got paid)
Projected budget for next month
Summary of PLANNED expenses:
Business Expenses: $500
Food/Groceries: $800
Gas for RV and Car: $600 (more traveling again this month)
Campground Fees: $75 some boondocking, thousand trails, and one paid.
RV/Car Repair/Maintenance: ? Who Knows . . . hopefully low
Medical/Pharmacy: $500 – unexpected dental bills that we knew we had to pay but kind of forgot about . . .
Spending( Including Out to Eat, experiences, extra, and Christmas): $500 – thinking I am going to split our Christmas presents between this month and next to spread it out.
Bills: $1637.88

Total for the month would be: $4,614.72

Yup we are over again. But with Christmas and the dental bills I will be happy if we can get it to this. . . Man this budgeting stuff is not easy!
Click here to check out how we did in our September 2016 budget!
If you have any questions please let us know in the comments. Other's may have the same questions so the comments are a great place for us to have a conversation!
If you want to learn how to start your own Virtual Business so you can work wherever and whenever you would like we offer business coaching too. Learn more here.
DISCLOSURE: This post may contain affiliate links, meaning I get a commission if you decide to make a purchase through my links, at no cost to you. Please read my disclosure for more info.