We are so excited to share a post written by Heather from 4 Radical Roadschoolers And A Fat Cat. Heather and her family LOVE Disney and they go as often as they can. So, naturally, Heather is the perfect person to give you the scoop on Disney Magic Bands. Enjoy!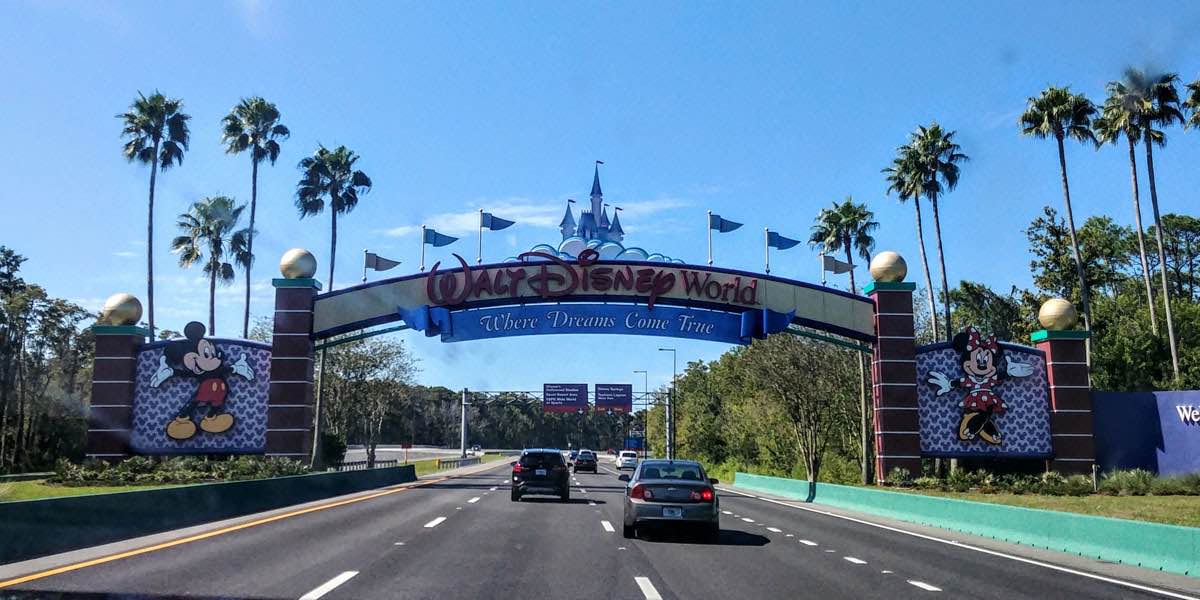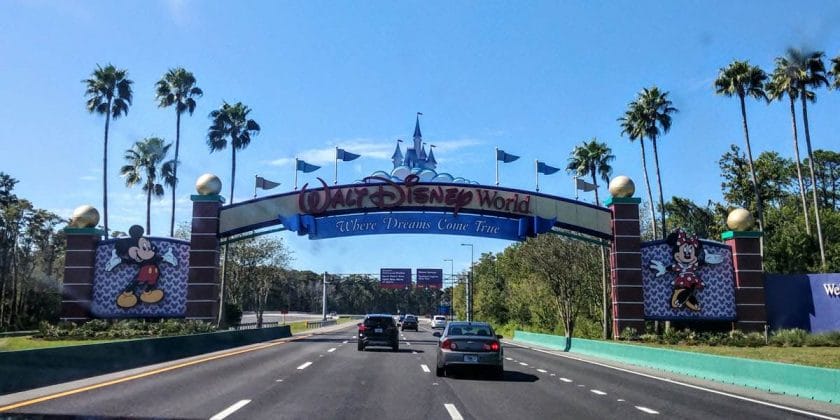 The Walt Disney World Resort in Florida has been called the Happiest Place on Earth and for good reason. If you are heading there anytime soon, you will want to get a Disney Magic Band for each person in your family. Read on to find out how to get one, why you want one and what they are for.
How to Get a Disney Magic Band
There are several ways to get a Disney Magic Band.
Stay At A Disney World Resort
If you stay at a Disney World resort, you will automatically receive free Disney Magic Bands for all members of your traveling party about 1-2 weeks prior to your arrival. If you don't order them on time, they will be ready for you when you arrive at the resort.
Make sure to follow the steps for selecting your colors and verifying your shipping address, or you will get the plain gray ones.
Note: The benefit of having them shipped is you'll have them for the magical express bus if you fly to Orlando. And you'll already have them to get to your room if you do express check-in.
Buy An Annual Pass
If you purchase a Disney World annual pass, you will also receive a free magic band with each annual pass when you purchase it. Again, make sure to follow the steps for selecting your colors and verifying your shipping address or you will get the plain gray ones.
Purchase On The Disney Website
If you are not planning to stay at a Disney resort hotel or purchase an annual pass, you can purchase magic bands on the Disney website. They can also be purchased at many of the stores within the Disney parks and at Disney Springs. The prices start from $14.99.
Do They Ship To All Countries
Unfortunately Disney does not ship to all countries. If Disney does not ship to your country, don't worry. Your magic bands will be waiting for you at your resort hotel when you check in.
My Disney Experience App
When planning a Disney World vacation, it's a good idea to set up a free My Disney Experience account on the Disney website and download the app for your phone. With the My Disney Experience app you can manage all of your Disney plans including your resort reservation, FastPass+ selections, dining plans and magic bands.
You can also order magic bands for all members of your traveling party from the My Disney Experience website.
Selecting Your MagicBand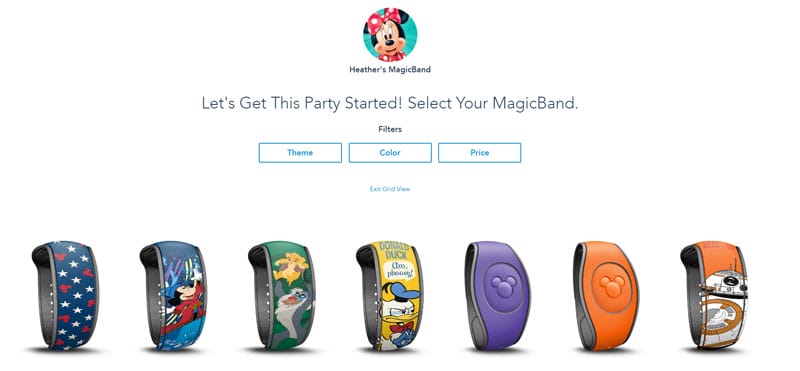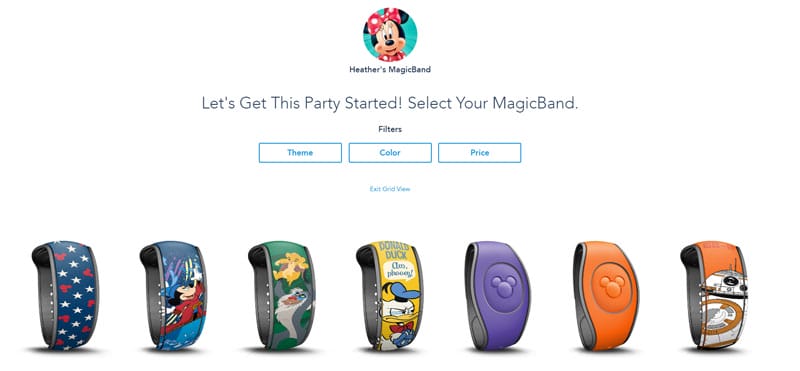 You'll also be able to do an online check-in through My Disney Experience. The benefit of doing that is you can enter any special requests like room location.
Also, if your room is ready when you arrive at the resort, you don't need to even go to the check-in desk. With your MagicBand, you can go straight to your room since your MagicBand is your room key.
When ordering your Disney MagicBands for your resort hotel or annual pass, you have the option to select one of several different colors or you can choose a special edition MagicBand featuring select Disney characters and movie themes. The plain colored bands are free, while the themed bands typically cost around $10-$15.
**Don't skip this step or else you will get the boring plain gray ones!
How Long Does It Take To Get It
Your Disney MagicBands will typically show up at your home about 1-2 weeks before your vacation. They arrive in a plain, white box, but inside is full of colorful magic.
If you choose the plain colored bands, you can customize them yourself by removing the inner Mickey with a small screwdriver and swapping it out with a different colored magic band.
Can You Keep It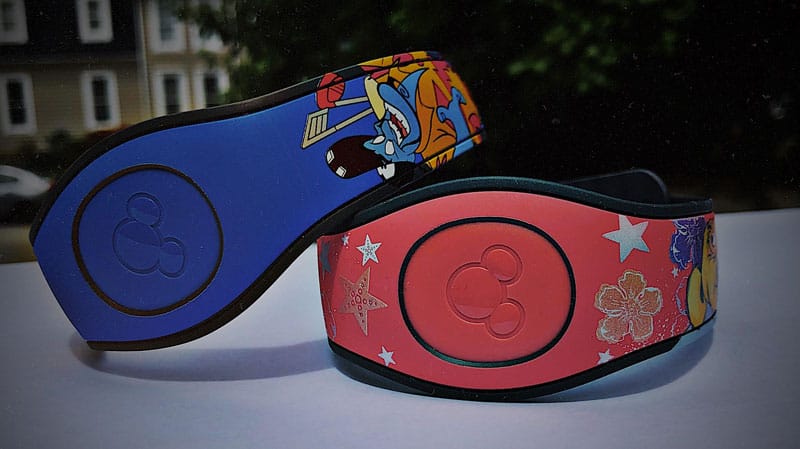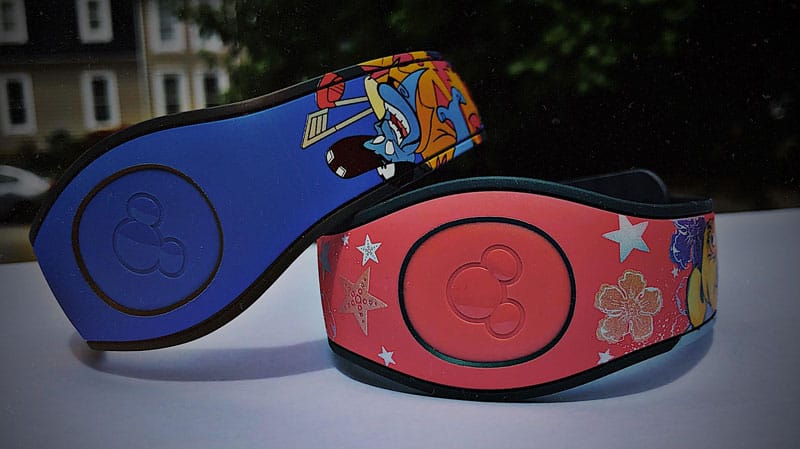 Once you receive your magic bands, they are yours to keep. If you take more than one vacation to Disney World, you can select new magic bands every time you go. The old ones still work so hang on to those. We like to get different colors each time we go, and now we have a collection of several colors to choose from.
Resizing Your Magic Band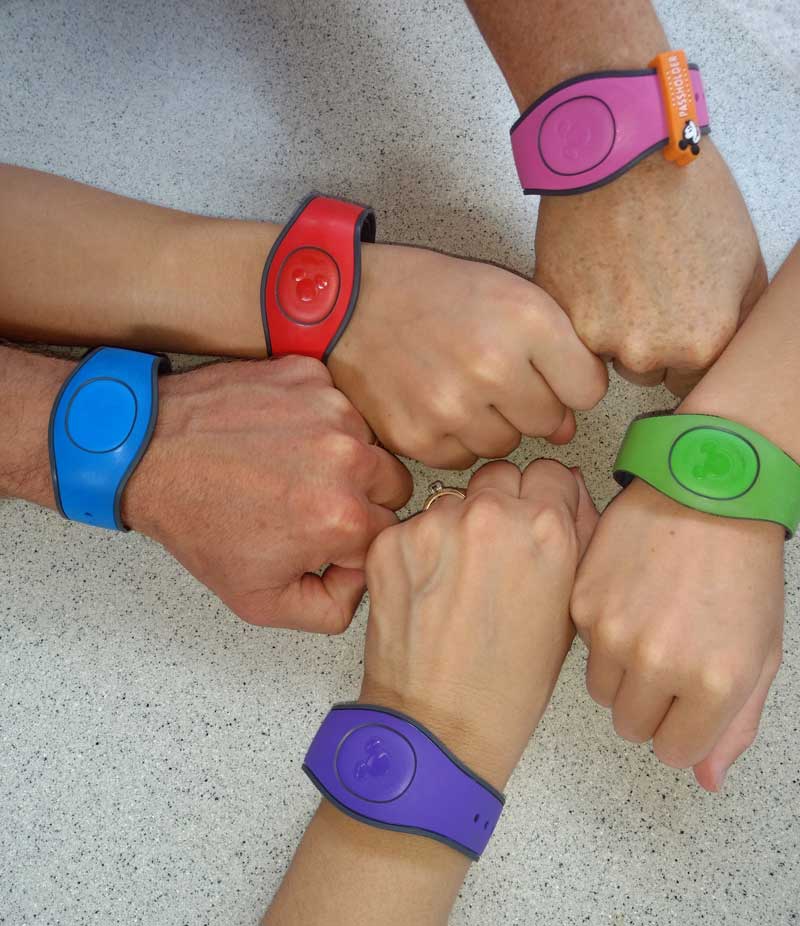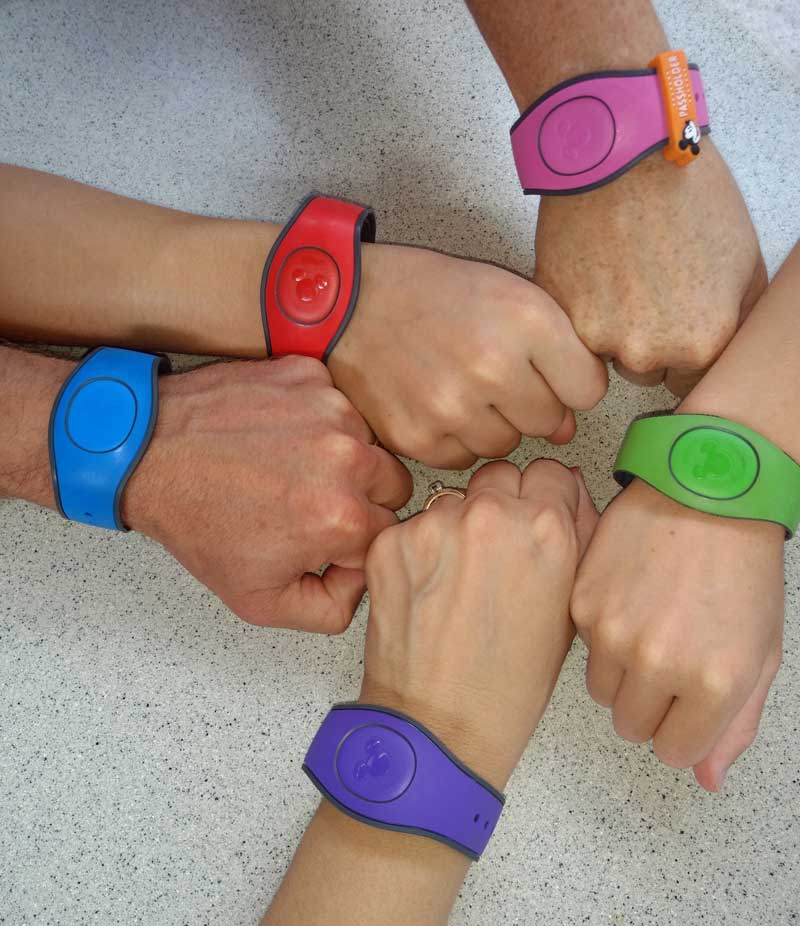 If a magic band is too large for the smaller members of your family, you can tear off the outer grey section of the magic band to make a smaller band. The green band in the picture above shows a magic band with the outer grey section torn off. The pink band shows an annual passholder charm that can be added to the magic band just for fun.
What are Disney Magic Bands used for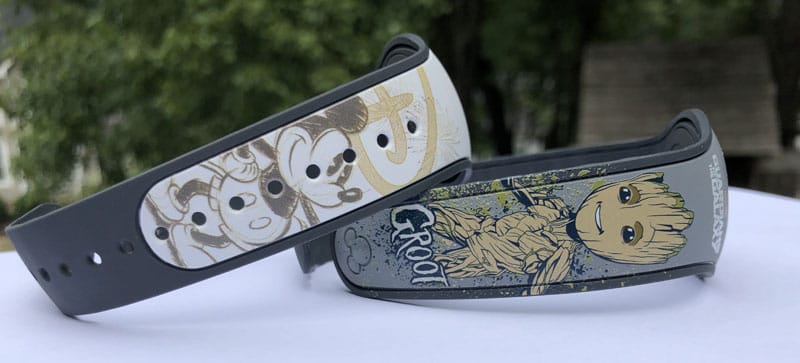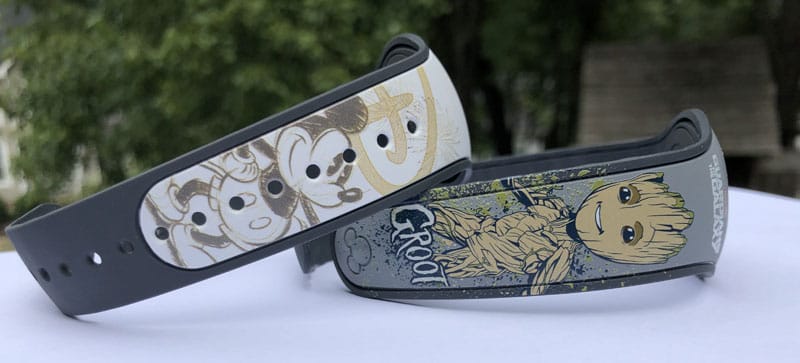 There are several useful reasons to have Disney magic bands.
Disney Magical Express Bus
If you are flying into Orlando International Airport and riding the Disney Magical Express to your resort, you will need your magic band to check-in for the Magical Express bus. For that reason it is important to have your magic bands easily accessible after landing in Orlando, so don't put them in your checked luggage.
Disney Resort Hotel Room Key
When you get to your Disney resort hotel room, your magic band serves as your room key. There is no need to carry a room key around all day, simply wear your magic band and you'll always have your room key with you. Your hotel room door has a magic band scanner where you touch the Mickey Mouse on your magic band to unlock your door.
Check out these top Disney hotels!
Disney Theme Park Ticket
The magic band also contains your ticket information to all of the Disney theme parks and Disney water parks. You can scan your magic band at each park entrance, so you don't need to worry about bringing park tickets.
To prevent people from trying to enter the park with someone else's magic band, you are required to scan your fingerprint the first time you enter a Disney park with your magic band. Each time you enter a park after that, you will need to scan your band and your fingerprint.
Disney FastPass+
Your magic band also contains all of your FastPass+ information, so when you arrive at a ride during your fast pass time, simply scan your band at the FastPass+ kiosk and you'll be able to board the ride without waiting in the regular stand-by line. Fast passes are a great way to save time at some of the more popular rides in the park.
FastPass+ Tips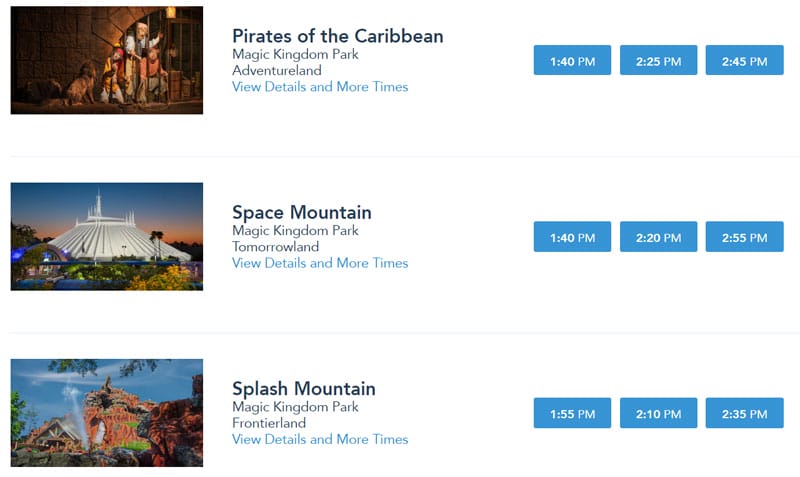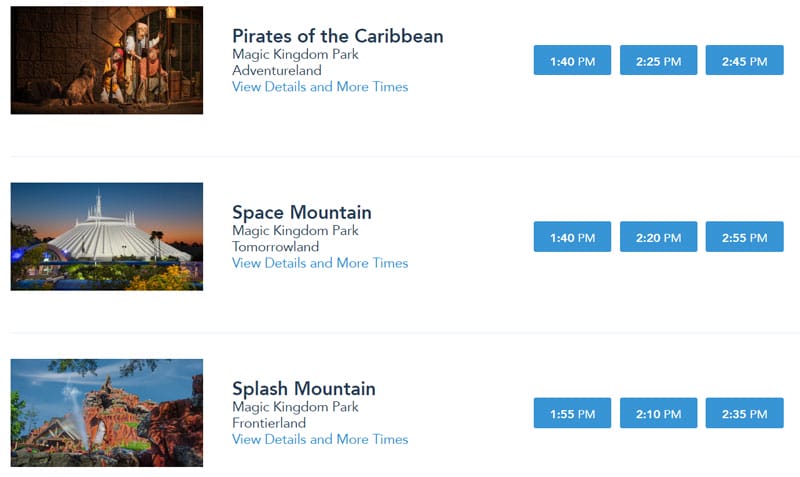 If some of the members of your party are not interested in riding one of your FastPass selections, you are allowed to use their magic bands to enter the ride a second time in the fast pass line. To do this, just scan your own band when entering the fast pass line the first time, and use another family member's band when entering the ride line the second time.
If you are staying at a Disney World resort hotel, you will be able to make your FastPass selections 60 days in advance. I know it's hard to know that far in advance which park you'll go to each day, and which rides you'll want to ride, but this is the best way to get fast passes to some of the more popular rides.
Some of the most difficult fast passes to get are Avatar Flight of Passage at Disney's Animal Kingdom, Seven Dwarfs Mine Train at Disney's Magic Kingdom, Frozen Ever After at Epcot and Slinky Dog Dash at Disney's Hollywood Studios. I would highly suggest making those FastPass selections at the 60 day window.
In the My Disney Experience app you can select up to 3 fast passes valid at a single park for each day of your vacation prior to your arrival. Once you use all 3 fast passes for the day, you are able to make additional FastPass selections for the same park or a different park if you plan on park hopping.
If you plan to spend the entire day at one or more Disney parks, I would recommend selecting your 3 fast pass times early in the day so you can select additional fast passes later in the day.
One thing we like to do is head back to the resort in the middle of the afternoon to cool off in the pool and rest for awhile. We always select a new fast pass that we can use as soon as we head back into the park later that day.
It's super easy to select new fast passes throughout the day using the My Disney Experience app, and I would recommend selecting a new fast pass as soon as possible after using your 3rd pre-selected fast pass.
Disney cast members are also available to assist with adding new FastPass selections to your magic bands at the FastPass+ kiosks within the park.
Note: Some attractions are not available for fast pass, like the upcoming Star Wars: Galaxy's Edge attractions. Bummer!
Credit Card
Another convenient way to use your magic band is in place of a credit card while visiting the Disney Parks. You can set up charging privileges on some or all magic bands within your traveling party by visiting the My Disney Experience app or when you arrive at your resort hotel.
The charging privileges only work while staying at a Disney resort hotel, and the charges are added to your bill at the end of your stay.
Select a pin number to use whenever charging to your magic band to purchase food or merchandise. Then it's just a simple touch of the band, enter the pin and done. This will ensure that only authorized users can charge to your magic band.
If you don't want the kids to go around purchasing everything in sight, you have the option to limit charging privileges to just the adults in your party.
Disney PhotoPass
Another use for magic bands is to take advantage of the Disney PhotoPass service. You will find Disney PhotoPass photographers throughout the Disney parks who will take photos of your family. The photographer will scan your magic band, and you will be able to see and/or purchase all of your photos on the My Disney Experience app.
Disney PhotoPass also takes pictures and videos of you on certain rides. You can view these pictures at the end of the ride and also in the My Disney Experience app.
Lost Magic Band
Disney Magic Bands have your first name inside the band in case you have the same color band as someone else in your party. If you lose your band just visit a Guest Relations office or the concierge at your resort hotel, and they will be able to assist you with deactivating the band and activating a new one.
Magic Band Magic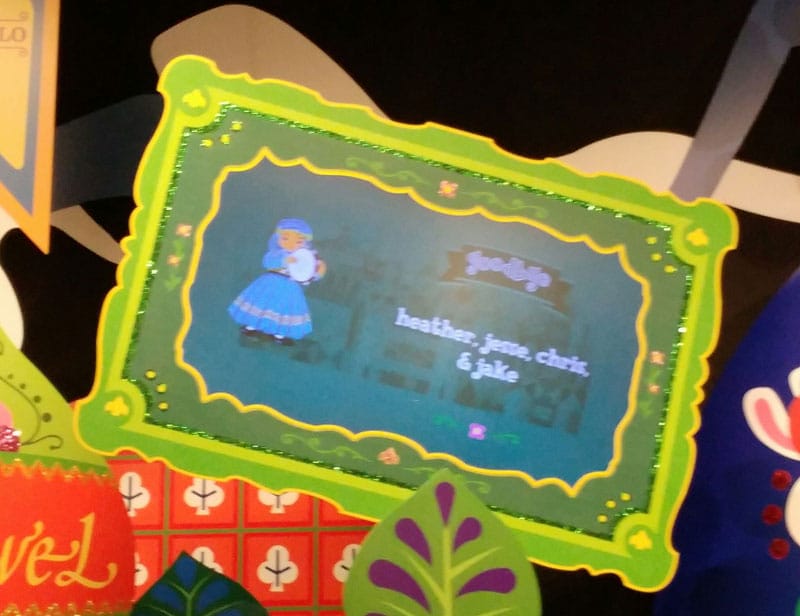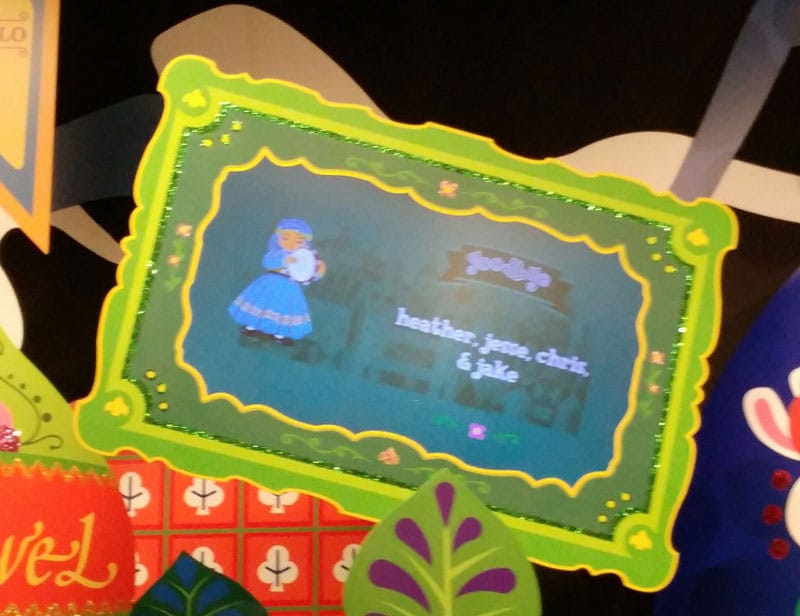 You may even find some surprises throughout the Disney parks while wearing your magic bands. Keep your eyes open to see your name or your family members names in ride lines or on the rides. As we were coming to the end of the It's a Small World ride at Magic Kingdom we noticed our names on the screen.
Where To Stay
Camping
The Campsites at Disney's Fort Wilderness Resort
Combine the magic of Disney with your love of the outdoors with cabins, tent camping or RV sites at Disney's Fort Wilderness Resort. Disney doesn't disappoint and keeps the charm and magic alive even while staying in the great outdoors!
Interested in testing out an RV for your Disney trip? Learn more about renting an RV and look at available RVs here.
Disney Resorts
Best Value: Disney's Art Of Animation Resort
If your kids are in love with Disney animation and you are looking for a more budget friendly option, we recommend Disney's Art of Animation Resort. Brilliant colors and animated decor are abundant and the themed room of your family's favorite animated Disney movie will make this a vacation to remember. Book here.
Moderate: Disney's Caribbean Beach Resort
Find yourself relaxing in a hammock amidst a Caribbean themed resort with pirate treasure hunts and pirate and beach themes throughout. This middle of the road option is sure you melt your stresses away. Book here.
Deluxe: Disney's Polynesian Village Resort
If you are looking for a World-Class Disney Experience with no expense spared, check out Disney's Polynesian Village. Perfectly designed with a classic Oasis style feel, that will make you sure you're in paradise combine with luxurious restaurants to make your trip divine. Book here.
Visit Disney World from a Sunny Home with a Pool
This Family Friendly Airbnb is a short 15 drive from Disney World and offers plenty of space to spread out with 4 bedrooms and 3 bathrooms. There are also some rooms clearly designed with kids in mind, so no worries about them sleeping on white comforters!
Recharge at This Colorful Lakefront Home
This colorful home is about 30 minutes from Disney World, but is right on a lake in a private community and offers lots of child friendly amenities, like toys and children's dinner ware. Plus you have the option easy access to lake activities on your down days from Disney!
Other posts you might like:
11 Tips For Enjoying Magic Kingdom In One Day
12 Tips To Enjoy An Amazing 1 day Disneyland Park Hopper Trip
16 Tips For A Magical Visit To Universal Orlando Resort!
24 Amazing Tips for Universal Volcano Bay [Must Read!]
Pin this for later: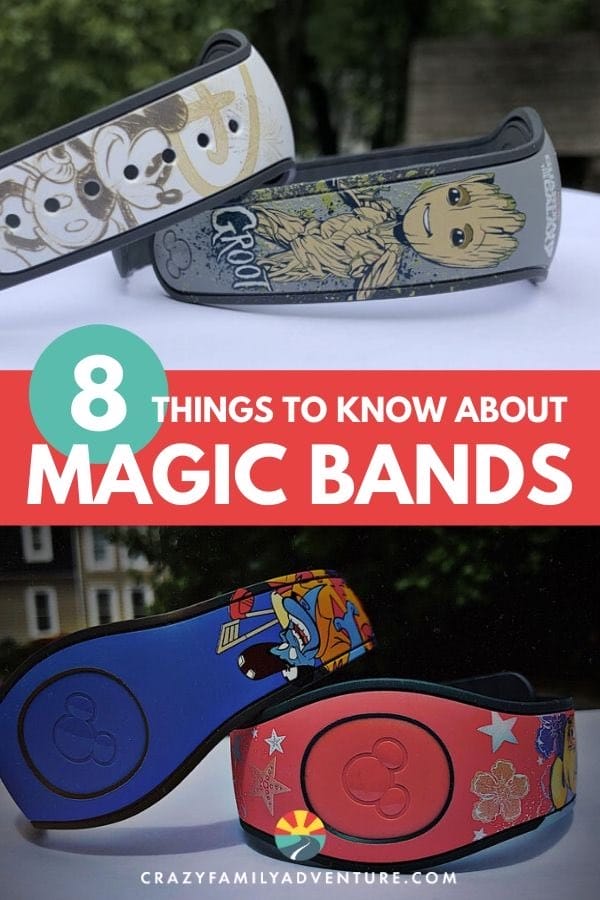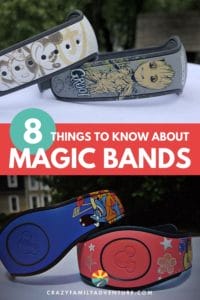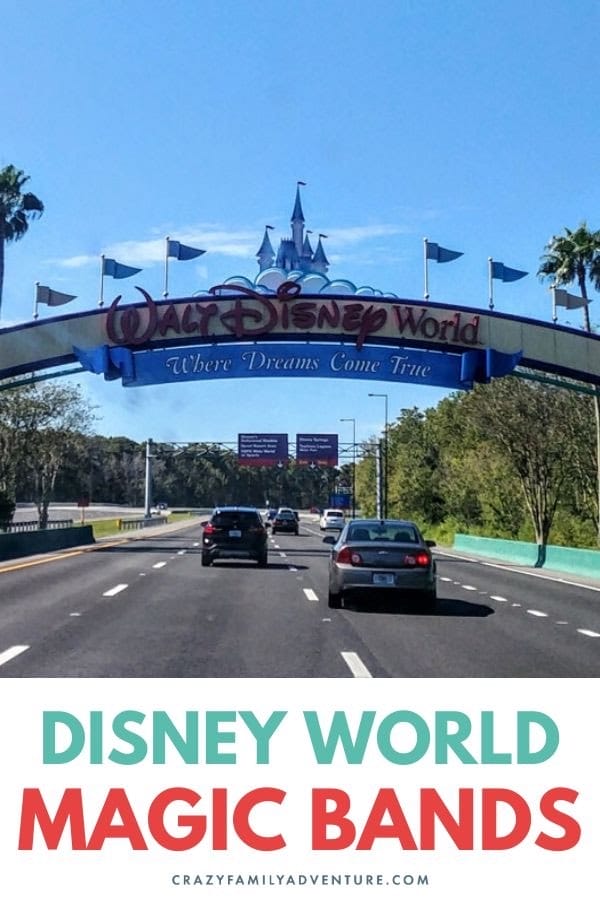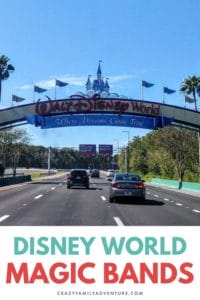 **This post contains affiliate links.**
DISCLOSURE: This post may contain affiliate links, meaning I get a commission if you decide to make a purchase through my links, at no cost to you. Please read my disclosure for more info.