We are excited to share this post about 4 Florida beaches you don't want to miss from our friends at http://www.exploringthelocallife.com/!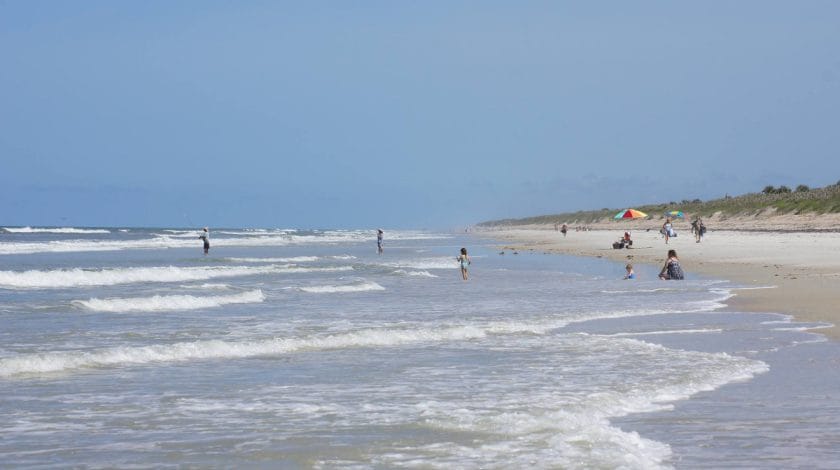 Ormond Beach
Just north of The World's Most (in)Famous Beach – Daytona – lie the same beautiful white sand beaches at Ormond Beach and Ormond by the Sea. Ormond's Beaches have all the broad flat expansive play space of Daytona with far less of the hectic madness.
Sure there will still be some kitschy shops, and the seemingly unavoidable massive "T-Shirt" and beach towel stores down A1A but it is definitely the place where the locals go. The pace of life dramatically slows down once you cross into Ormond Beach on A1A, and certainly during the peak of Spring Break and the major holidays things are busy, but there are many unique shops, restaurants and hotels.
Ormond has the conveniences of a major suburban area, and the beach all in one. It has small secluded beachside parking areas as well as Andy Romano Beachfront Park with convenient parking and a splash pad and playground for the little ones.
We've also had a nice stay with the kids at the refurbished Lotus Inn and Suites just over the city limits from Daytona. So if you choose to stay at a hotel, you can pick from the usual chain experience, or go for the small independent place and roll the dice. We certainly lucked out.
Flagler Beach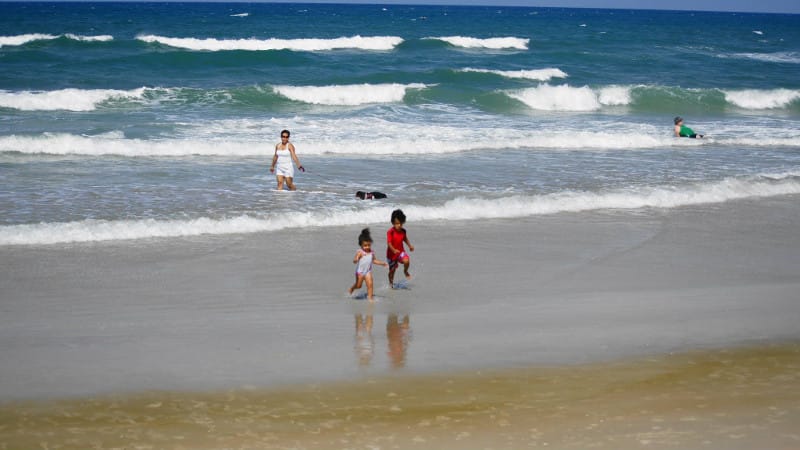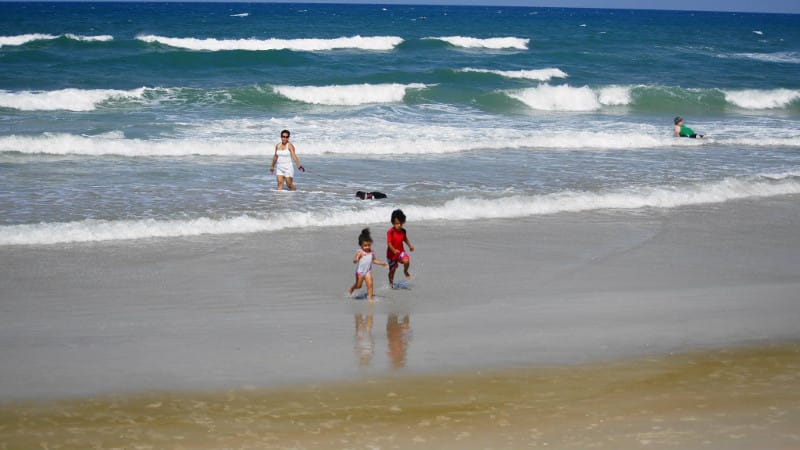 Before you head out to visit, please note that this area was affected by Hurricane Matthew in 2016. Some parts of A1A (beach front drive) were destroyed and are being rebuilt.
Flagler Beach is a Florida classic located well north of the bustling and often overcrowded Daytona Beach. It is perfect for families wishing to avoid the crush of crowds and dodging of cars driving on the beach. In many ways it provides the idyllic beach experience from long ago.
Parking along Flagler Beach is limited to small areas off of A1A, and once you pull off, it is a short walk across the dunes boardwalks and the beach is yours. It is perfect for planning a picnic so plan on packing sandwiches and snacks along with beverages for a trip to Flagler.
Its calm atmosphere is protected by a lack of chain restaurants and large grocery stores giving you the real Florida experience. Flagler beach is also refreshingly dog friendly. Instead of leaving Fido behind, you can bring all your family members; your pet parrot or cockatoo too!
If you are planning to camp out in an RV, be sure to check out Gamble Rogers Memorial State Recreation Area. They are able to accommodate up to 47' long RV's and have sites on the beach and on the river as well!
Ponce Inlet and Lighthouse Point Park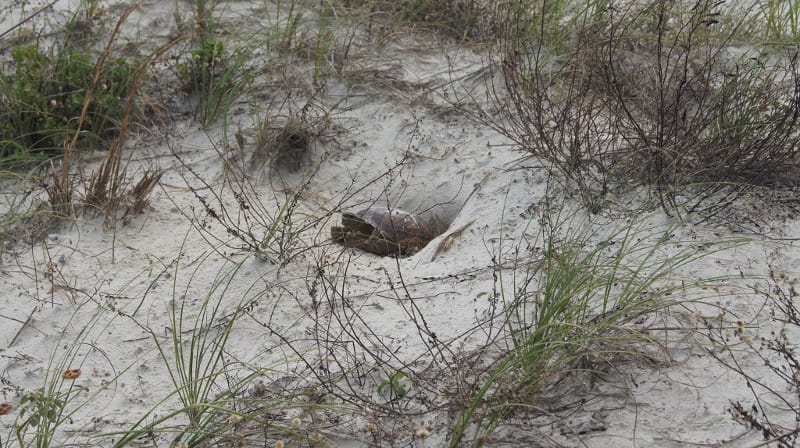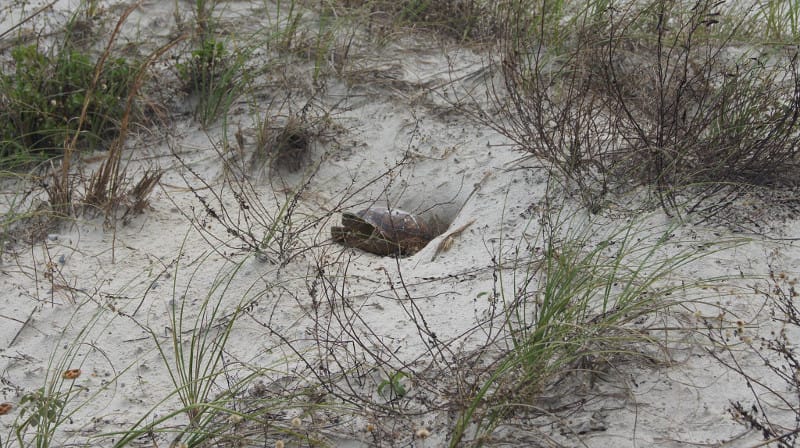 The beach at Ponce Inlet is a bit of a distance from the parking area but is not the only attraction here. Once you arrive you'll be glad to know that adjacent to the parking lot are pavilions and flushing toilets. There is an entrance fee of $10 per car. The best way to get to the beaches are by using the wooden boardwalks that take you through the natural beachscape protecting the area from erosion.
As you walk, keep your eyes on the landscape; you are bound to see gopher tortoises and other native wildlife. If you park at the rocky inlet, the boardwalk turns into a cement jetty. This is a great place for fishing or watching people fish and seeing what they have caught. It is beautiful and you can spend hours watching and feeling the force of the waves crashing against the rocks.
One of great nature oriented attractions at Ponce Inlet is the Marine Science Center which not only focuses on Sea Turtle rehabilitation but SeaBird rehabilitation as well! The entrance fee is extremely reasonable – one of the best values around in our opinion. The MSC is a kid favorite too, all about nature and education.
When you make it to Ponce Inlet, you can't miss the Ponce Inlet Lighthouse. Literally. It's impossible to miss as it rises 175' above sea level and is the tallest lighthouse in Florida. Admission to the Lighthouse and Museum is again a good value and a recommended visit. Little kids however probably won't make it up the many steps to the top of the lighthouse so be sure to plan the walk up the steps in shifts.
If you are a runner, the West Volusia Runners Club hosts the Lighthouse Loop Half Marathon & 5K. It is run every October and has raised over $45,000 for the 10 High School athletics programs in Volusia County. Robert has run this Half Marathon and it was challenging and personally rewarding as well.
Canaveral National Seashore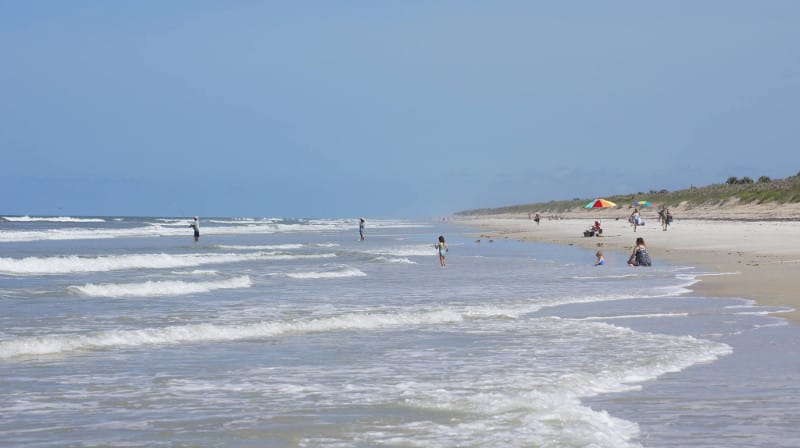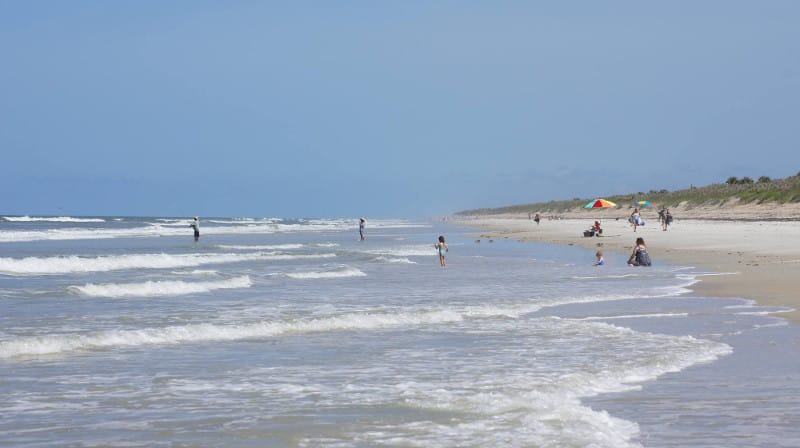 The Canaveral National Seashore is hands down our favorite beach. It is more than a beach; it is part of the national parks system. If you have a national parks passport, head into the visitor center for a stamp or be sure to pick one up! Driving on the beach is not allowed, and parking is limited, which is both a positive and a negative.
The limited parking allows you to experience the Seashore as it was intended to be – on a personal level. It's you, the water, the sand, turtle nests and gorgeous natural Florida.
The Park charges a fee to enter ($5.00 as of this writing), but it is well worth it. The beach is pristine and nearly deserted… even when the parking lots are full. You can stop at the visitor center where there is a learning station for kids to touch and feel various shells and sea turtle shells and more.
If you come when it is too cold for the water, hit one of the hiking trails to turtle mound (a prehistoric archaeological site) or do some kayaking on Mosquito Lagoon or Indian River. Restrooms facilities are available, although the only flushing facilities are at the visitor center.
One note that I must include, if you go to the area furthest south along the road, the very last parking area…there is a chance that you see some "naturists" in the distance. We have been here many, many times and we only noticed once and even then we didn't even know it until we got home and reviewed our photos.
They kept to themselves far down the beach, but it would be unfair not to disclose this information on a post such as this. Having said all that, we love going to the Canaveral National Seashore with our kids and continue to visit regularly.
Florida is well known for its beaches, and these four in North Central Florida are well worth a visit. Bring plenty of water, sunscreen, and be ready to explore!
Thank you Jessica and Robert for sharing your top 4 Florida Beaches with us! Here is a little bit more about Jessica and Robert and where you can find them: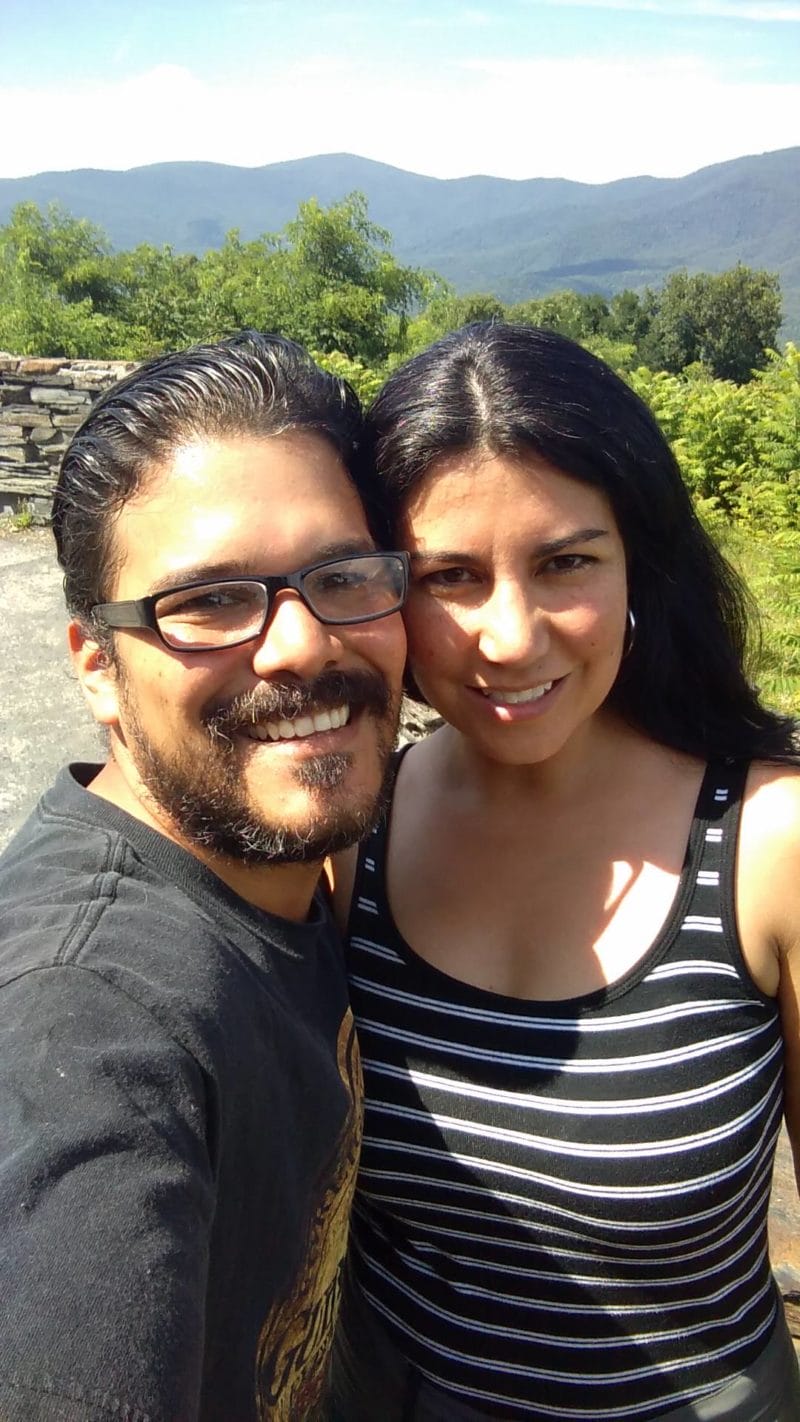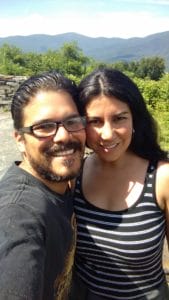 We are Robert and Jessica – bloggers, vloggers, roadschooling parents that love to explore the world around us. We are living in our RV full time with our two kids and two kids. Our everyday life is all about experiencing local life throughout the United States and Re-Defining the American Dream on Our Own Terms! Follow our adventures: Facebook: www.facebook.com/exploringthelocallife YouTube: www.youtube.com/exploringthelocallife Blog: www.exploringthelocallife.com Instagram: www.instagram.com/exploringthelocallife Twitter: https://twitter.com/ExplorLocalLife Pinterest: www.pinterest.com/rmeinhofer
Pin This Post: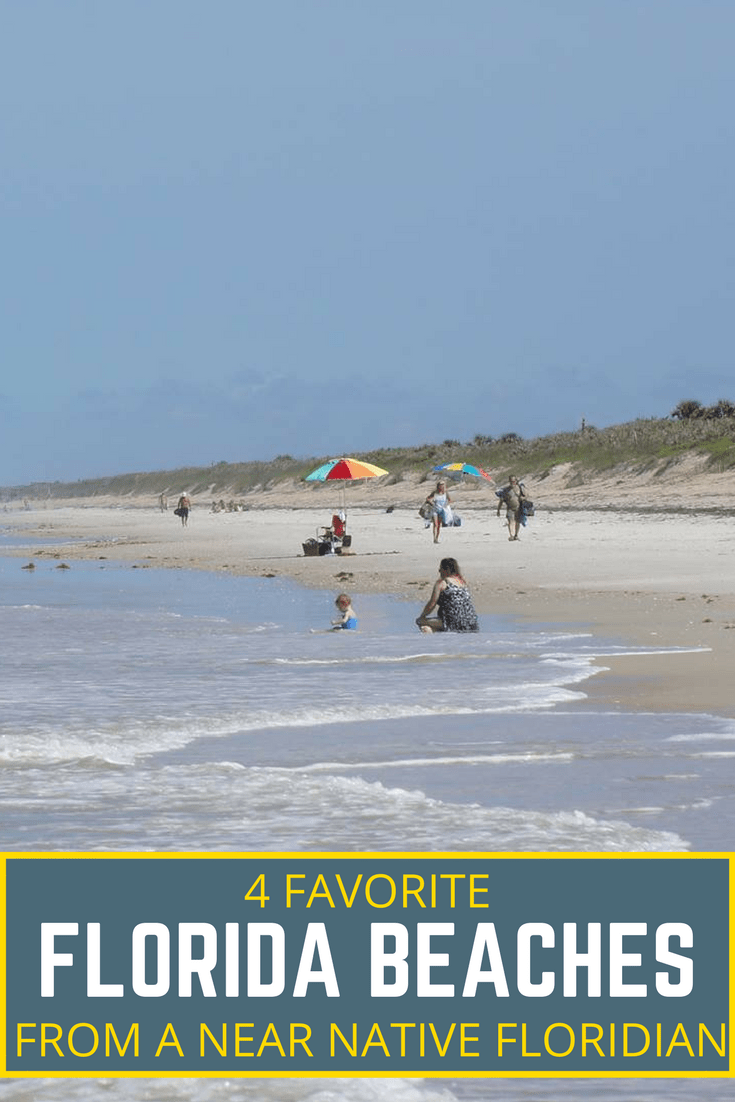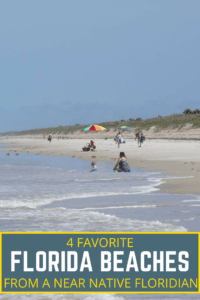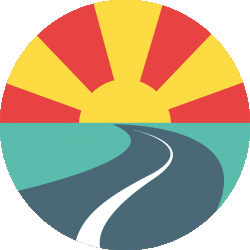 Latest posts by Staff Writer
(see all)
DISCLOSURE: This post may contain affiliate links, meaning I get a commission if you decide to make a purchase through my links, at no cost to you. Please read my disclosure for more info.