This post may contain affiliate links.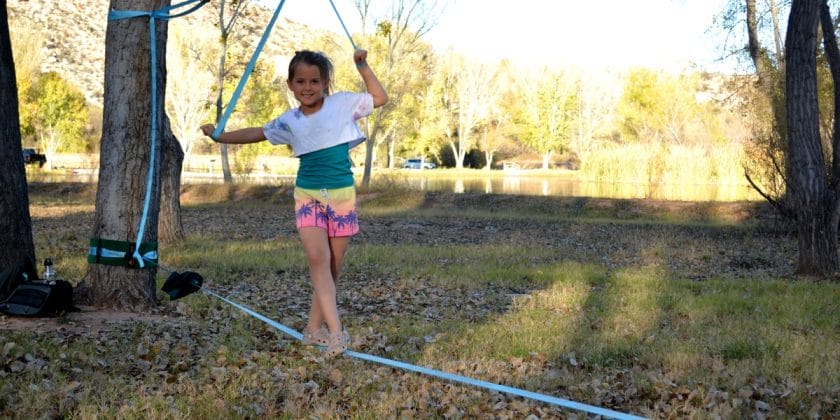 If you're looking for the top gift for an adventurous kid, hands down it is the Tiny Big Adventure Slackline Kit.
What the heck is a slackline you may be asking yourself. It's a new outdoor activity that is skyrocketing in popularity not only for professional rock climbers and canyoneers, but for regular folks as well.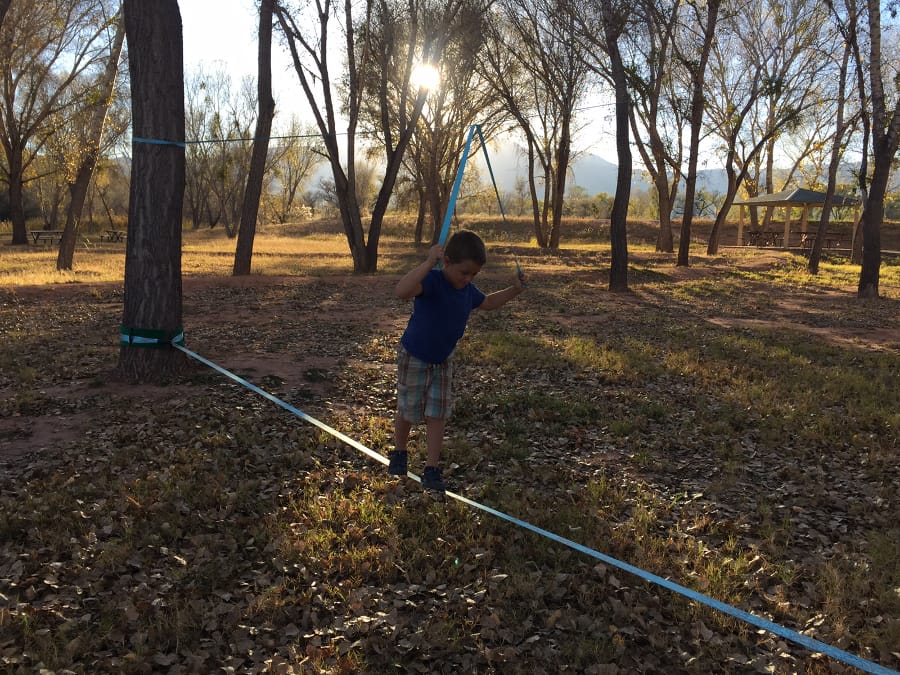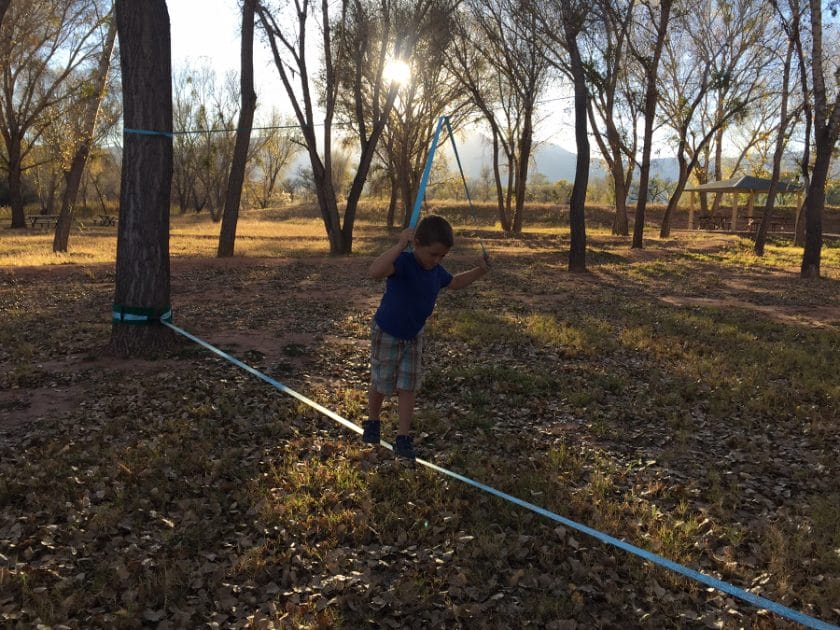 The slackline is essentially a ratcheting strap, very similar to the one you may have used to secure cargo in your truck or on your trailer. The difference is the slackline gets attached to 2 trees or some other sturdy anchor points with the strap lying flat between those 2 points and then tightened to the point it can support someone's weight when stood upon.
Think of a tightrope without the Grand Canyon underneath. You can put the slackline as high or as low as you feel comfortable and practice your balancing as you stand and eventually walk on it.
The reason we have this as the top gift for an adventurous kid is that it will improve coordination, balance and agility in your already courageous kid. It teaches excellent body awareness and transforms them into an overall ninja.
As soon as we got this kit and set it up, our kids were fighting over whose turn it was and wouldn't get off it. It is a great gift for both boys and girls and even mom and dad can have fun with it as well.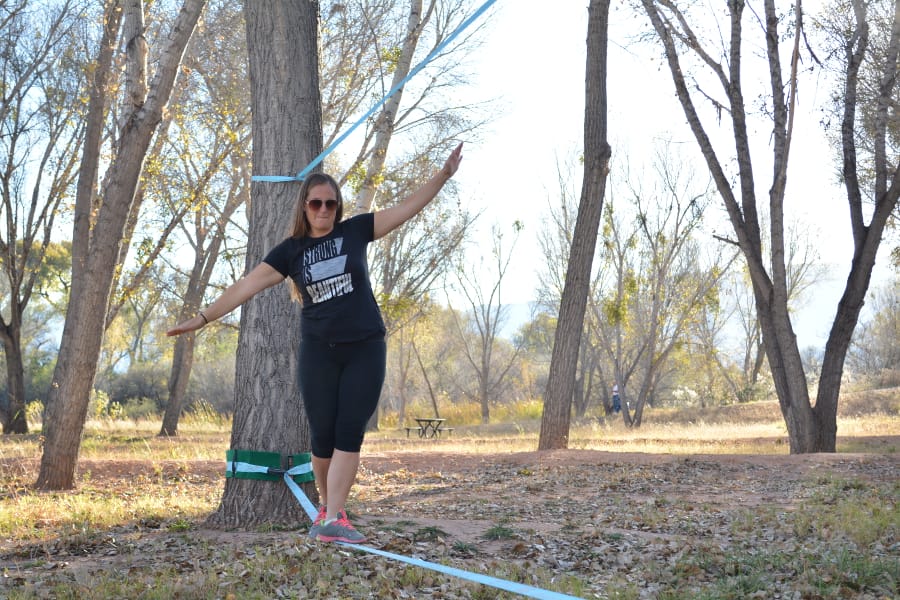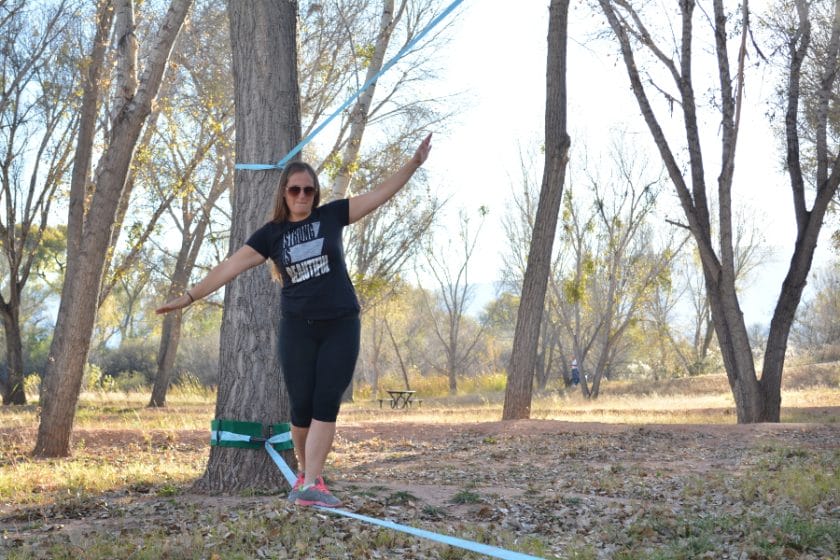 We recommend the Tiny Big Adventure Slackline Kit because it comes with everything a beginning slackliner needs: tree protectors, a sturdy, wide strap, a heavy duty, easy use ratchet and most importantly an overhead training line, all in a convenient and easily packable backpack. The price of this kit compared to other slacklines is the cherry on top.
To order your Tiny Big Adventure Slackline Kit, click on the image below! You and your adventurous kid will love it!
Also, be sure to check out our Top 10 Gift Ideas For Homeschoolers too!
Pin it for later!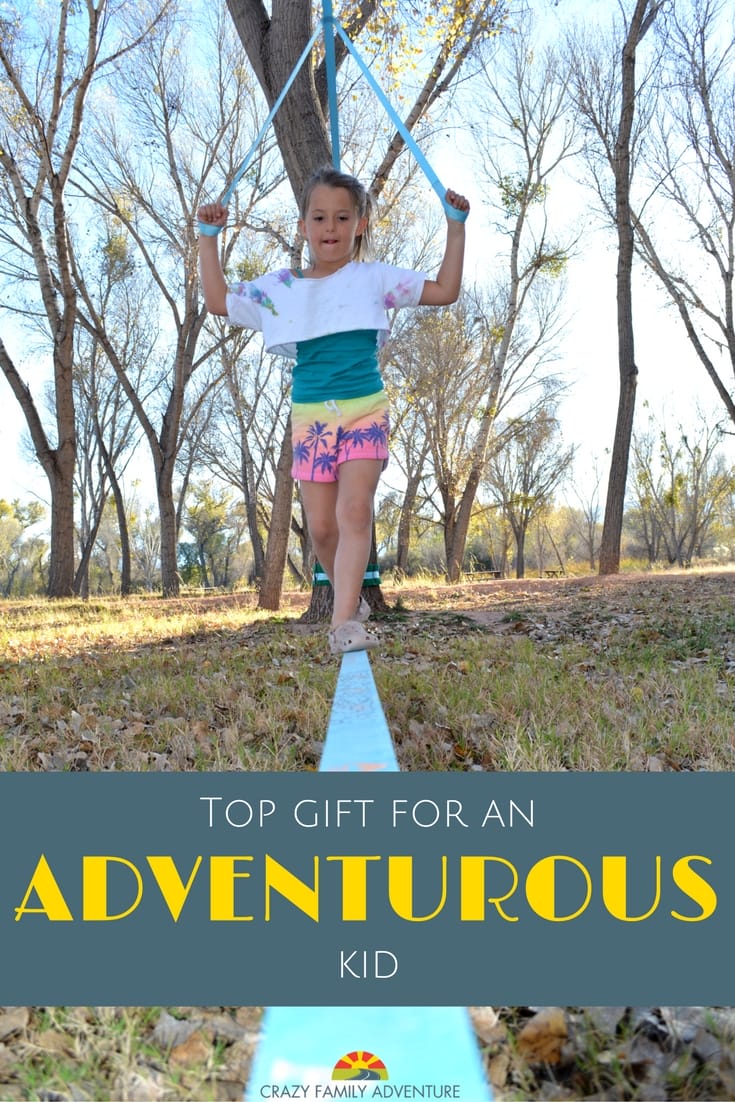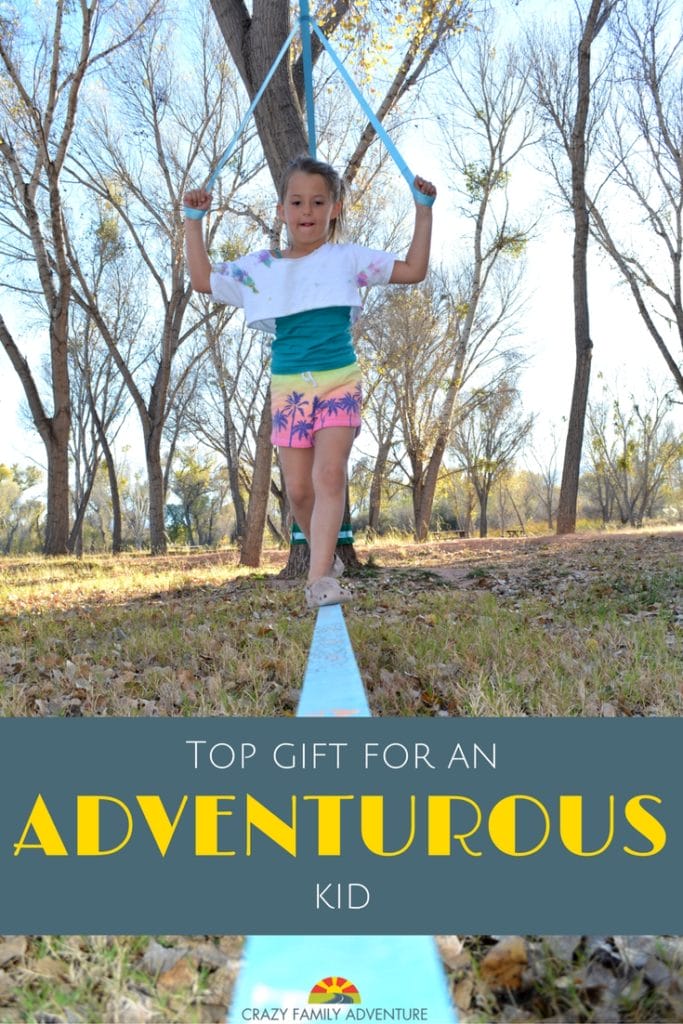 DISCLOSURE: This post may contain affiliate links, meaning I get a commission if you decide to make a purchase through my links, at no cost to you. Please read my disclosure for more info.