Owning an RV can be a ton of fun or it can be a major headache. The best way to avoid the headaches is by doing some preventative maintenance. There are tons of moving parts on an RV and most of them require a little attention to keep them working properly.

3-IN-ONE, which is a WD-40 Company product, has come out with a new line of products called RVcare to help out with that. I've used both the 3-IN-ONE RVcare Slide-Out Silicone Lube and the 3-IN-ONE RVcare Window & Track Dry Lube to make sure my slide out and sliding windows are all moving freely. I think these are 2 great products and being from a known and trusted brand like 3-IN-ONE, they have quickly found themselves a spot in my tool bag.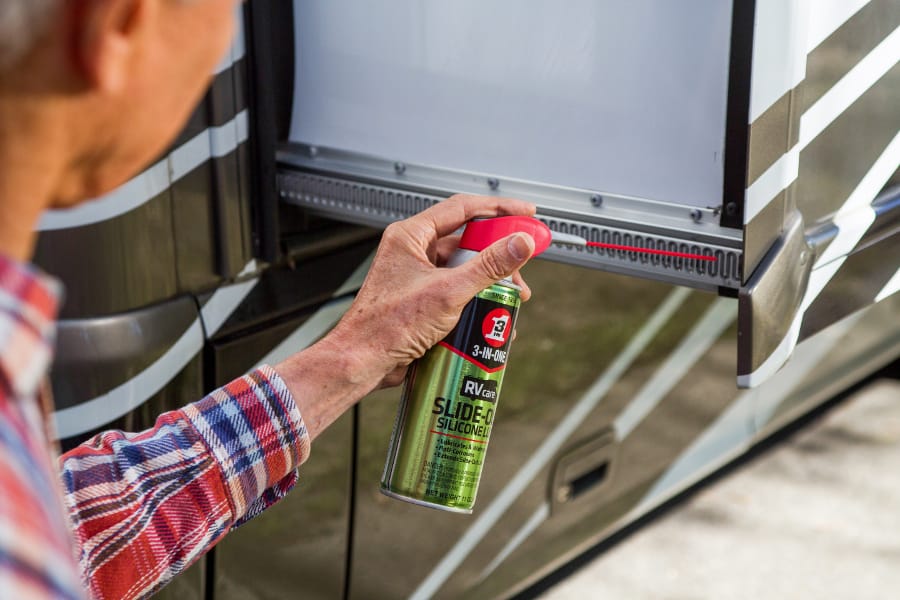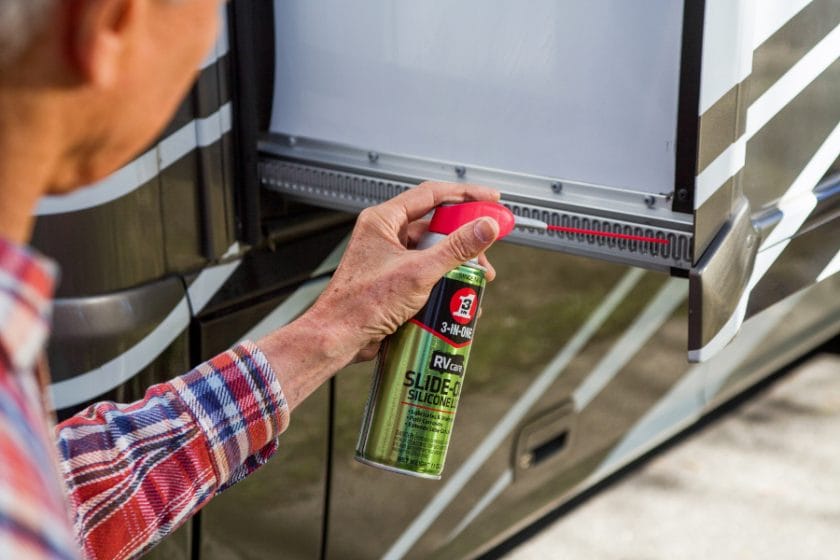 I've found the easiest way to avoid RV slide out problems is by making sure the moving parts under the slide out are well protected and lubricated. I looked under my slide out and the 2 tracks were definitely showing some wear and even a couple of rust spots.
This isn't good for keeping the slide out working properly and to keep it operating quietly. No one likes to push the slide out button and hear the screeching and squealing all over the campground.
The 3-IN- ONE RVcare Slide-Out Silicone Lube applies very easily with a handy dual action can. There is a normal spray action, which can cover larger areas, or you can flip up the permanently attached straw to pinpoint the spray for those hard to reach areas.
I simply sprayed all surfaces of the slide out tracks and that was all it needed. It took only a few seconds and can be done any time. I especially like this if your RV has been in storage for a while and needs a bit of lubricant to open things up smoothly.
I'd definitely recommend grabbing a can of 3-IN-ONE RVcare Slide-Out Silicone Lube to avoid future RV slide out problems!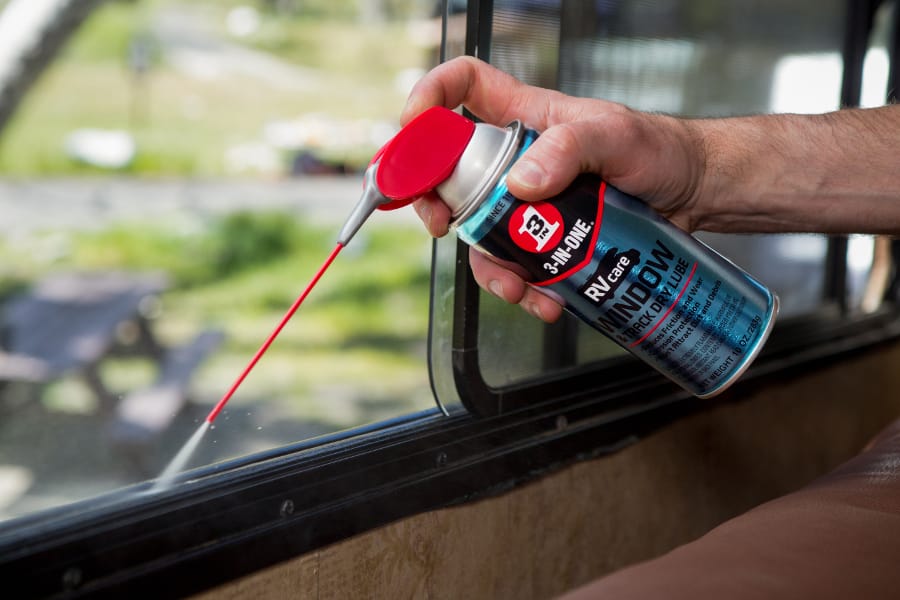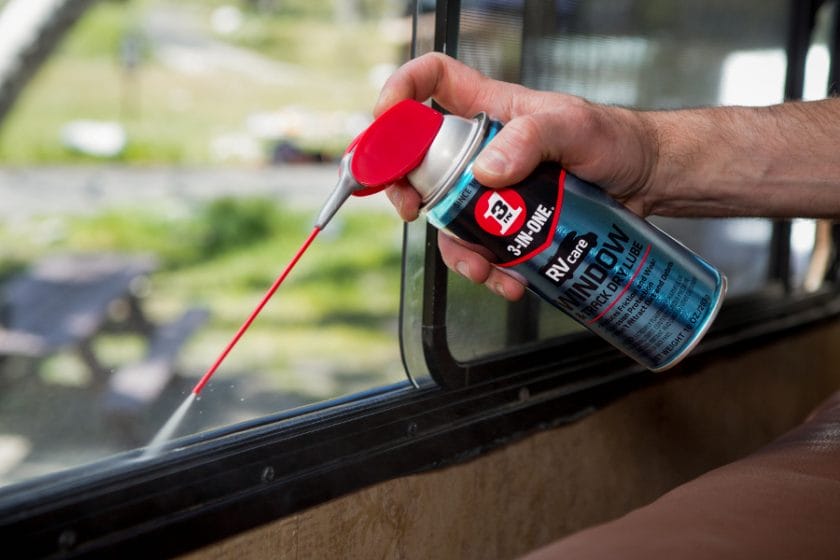 The other product in the 3-IN-ONE RVcare line is the Window & Track Dry Lube. This lubricant is intended for sliding windows in your RV as well as other things in your RV that are on a track.
Being a dry lube, this product dries fast, but leaves surfaces well lubricated so you don't have a mess.
I used this on our sliding window in our RV and a sliding curtain that closes off the back bed area. The sliding curtain has been a problem as the plastic clips that slide along the track get bound up very easily making the curtain difficult to close. We've even had the curtain rip off a couple of the clips because of this problem.
After applying the 3-IN-ONE RVcare Window & Track Dry Lube, the curtain slides easily and can even be done with one hand. This will prevent the curtain ripping off of more clips in the future, which I love!
Where to Buy 3-IN-ONE RVcare Products
You can find 3-IN-ONE RVcare products nationally at Walmarts and other retailers nationwide. For only a few dollars, purchasing some of 3-IN-ONE RVcare products can prevent expensive repairs in the future!
Click here to buy the RVcare products from Amazon!
This post was sponsored by 3-IN-ONE, however the opinions expressed in this post are my own.
DISCLOSURE: This post may contain affiliate links, meaning I get a commission if you decide to make a purchase through my links, at no cost to you. Please read my disclosure for more info.