I didn't dream about having an online business or running a business at all when I was a kid. I thought I would be a teacher or a personal trainer. Fast forward 36 years and I now have a Virtual Business that allows me and my family to travel full time! I still can't believe that I did it and am doing it. Just 3 years ago I was reading blogs about people doing just this and now I am living it. Life can be crazy like that!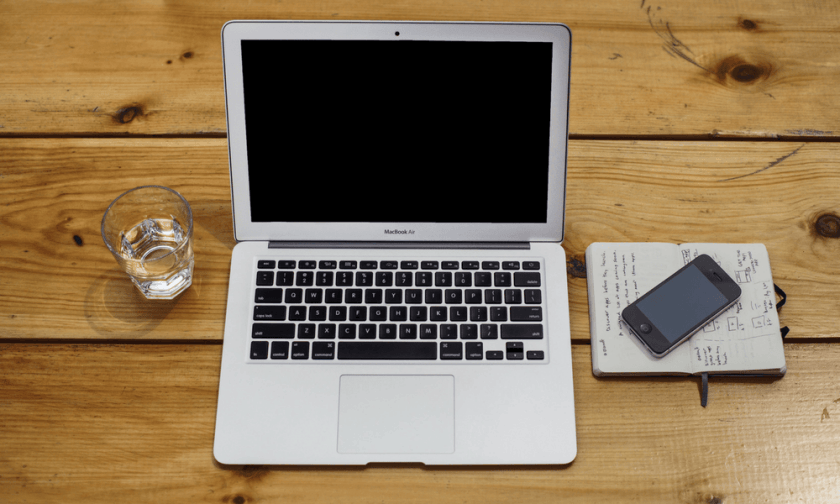 I want to share with you the steps I took to get my own business started. And also let you know that my course: How To Start A Virtual Business So You Can Travel Full Time is available! I will be the first to tell you it was NOT an easy process to get my business up and running. Not because the actual work part was hard, but more because it involved pushing the crap out of my comfort zone . . . So here we go the 8 steps I took to start my business.
Step 1: What Will I Do For An Online Business?
I researched different ways that I could work online. There are quite a few out there and given my background, I wasn't sure which one would work for me. I have a college degree in Information Systems and Marketing, but those don't automatically lead to online business ideas. So I got to brainstorming and researching.
I kept coming back to people who were Virtual Assistants. It seemed like it would be a good fit. The range of tasks a VA can do is long . . . so I figured there would be something in there that I would enjoy and could do.
From there I researched the current VA's that were out there and were successful with their business. I came across a few, but the one I kept coming back to was: Virtual Miss Friday She was also a nomad so I thought it was a perfect fit!
She had a Virtual Assistant course so after looking through it and talking with Craig, we decided I would go for it. I still have not gotten through the whole course (and it has been 2 years). There is that much information in it. But it was great and very helpful to getting my VA business off the ground.
Step 2: Getting My Business Setup
Now that I made the decision to be a VA, I had to come up with a business name. I started with using my own name: www.bryannaroyal.com. But shortly after that decided I wanted to change it to something else so that I could build a team if I wanted to. After lots of brainstorming and throwing ideas around and looking for available domains I came up with www.virtualpowerhouse.com.
I spent hours at night after the kids went to sleep teaching myself how to build a website. I mean hours of stumbling around in WordPress doing a lot of guess and check! To help with that process we have created a step by step post about how to get your website set up and running. You can check it out here: How To Start A Blog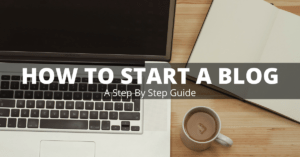 I wish I had this post when I was getting my site setup! I finally completed the website . . . you can check it out here (can you tell it was my first one :)): www.bryannaroyal.com. Check, now that is done time to figure out the solutions I will offer and get some clients!
Step 3: Solutions to Offer
Like I had mentioned I wasn't 100% sure what solutions I was going to offer. I used social media, had a marketing degree and figured it would be a good path to go since I could do it from the road. I made the decision to go that route offering Social Media support for Facebook, Twitter, Google+ and LinkedIN, eNewsletter support and random administrative services.
One of the biggest take aways I had from the Virtual Miss Friday course was to get monthly packages set up for clients ASAP. This would be mean consistent monthly work and a consistent monthly paycheck. Works for me!
I sat down and created a very simple PDF document that laid out the solutions I would provide and the cost. I also included a few quotes about why businesses should be on social media to help encourage clients to sign up for a monthly package.
I was ready (kind of, I think, who knows) . . . now I needed clients!
Step 4: Getting Clients
Since I wasn't sure what I was doing I figured it would be good to start by offering a FREE month of services. It took some of the pressure off of me and gave me a little more leeway to learn how best to make everything work for my clients.
So 30 days of FREE social media and enewsletter support. Check. PDF document done. Check. Website updated with solutions. Check. Clients – have to find those!
Step 5: Find Clients
I had some friends and friends of friends who ran their own businesses so I figured I would start off there. I reached out them via talking in person, email, or Facebook messenger to see if they were interested in talking with me about what I could offer. I had a list of 3 people to start with. 2 of the 3 said yes! 1 of them was ready to start as soon as I was. Sweet let's do this. OH CRAP I have no idea what I am doing and now this is REAL!!!
Step 6: Making it a reality
Remember how I mentioned pushing that comfort zone. Well I had been doing that since I started my business – since I had never done something like this before – but now was the hardest part. I actually had to implement it and figure out how to deliver a high caliber product!
You know that term "Fake It 'Til You Make It"? Yup that was me all the way. But I did it! 1 foot in front of the other. Never letting anything stop me or hold me up, but instead always pushing forward to get to the next step.
Step 7: Getting paid
I completed the 1st month of free work and at that point definitely felt more capable. During this time I had also worked on putting together a document outlining the prices. After going back and forth with the client I had done the free work for we came up with a price that would work for him and me. It was nice to have an actual client to talk thru this with. It helped me see what people would be willing to pay.
Step 8: Growing the business
I am a big believer in if you do good and consistent work people will refer you. And that is exactly what happened. Referrals have been one of the largest parts of my business growth!
Now that my online business has been going for over 2 years things have evolved and changed. I will share more about that in future posts. But I have to say it has been one wild ride but also an amazing process. It has opened my eyes to all of the possibilities that are out there and it has given me a great sense of accomplishment.
I still have to stop myself now and then to take a step back and to see what I have built and to appreciate all the work and progress I have made with it. It is so easy to get caught up in the next thing that we forget to stop to tell ourselves to take a break and really take it all in and be proud of what we have done.
I am excited that my next step is going to be teaching other people how to start their own virtual business so they can work from home or travel full time. A big focus for me has always been to keep things as simple as possible. My goal with the course is to show people in easy and straightforward steps how they can get their business off the ground in 30 days!
Want to start your own virtual business? My course will help you do that! To learn more about the course click here: How To Start A Virtual Business So You Can Travel Full Time.
Not ready yet? Please join the email list below for updates:
Read more:
Setting up your RV Office
How We Became A Full Time Family
How We Afford Full Time Family Travel
If you have any questions on my online business or possibly starting your own, please don't hesitate to ask in the comments below!
DISCLOSURE: This post may contain affiliate links, meaning I get a commission if you decide to make a purchase through my links, at no cost to you. Please read my disclosure for more info.