Celebrating Melia and Cannon's 5th Birthday in Florida! This is the first of our birthdays on the road. I was nervous about how the kids would react. Back home we always had big birthday parties with 25 plus kids and that is what the kids were used to. Leading up to their Birthday we talked a lot about how it would be just us for their actual birthday but how when we went home in April we would have a party with their friends from back home. And when we were together with my sister and her family and my parents in February we would celebrate again.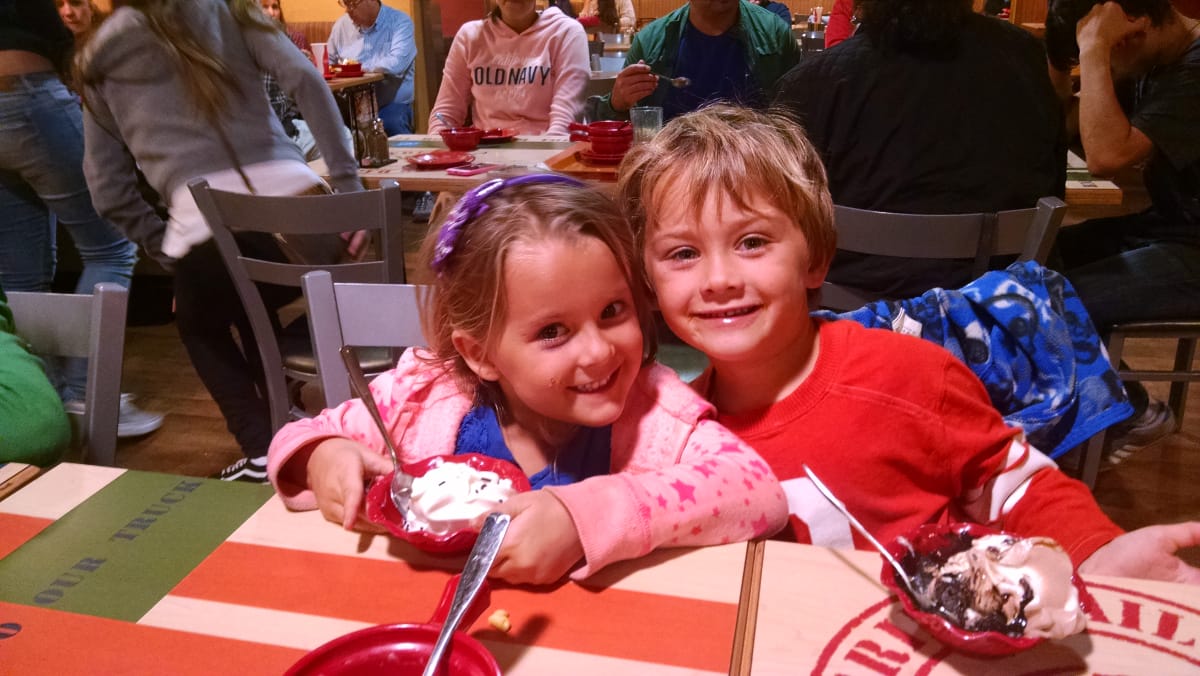 We went out the night before to eat and the restaurant happened to be next to Target. So we asked the kids if they wanted to go over to Target to pick out a gift. Of course they said Yes!! We headed over and they had fun picking out a gift and Carson and Knox got something too!
When the kids were sleeping we decorated the RV with streamers and birthday banners. Melia got a High School Musical Birthday Banner and Cannon got cardboard minecraft figurines!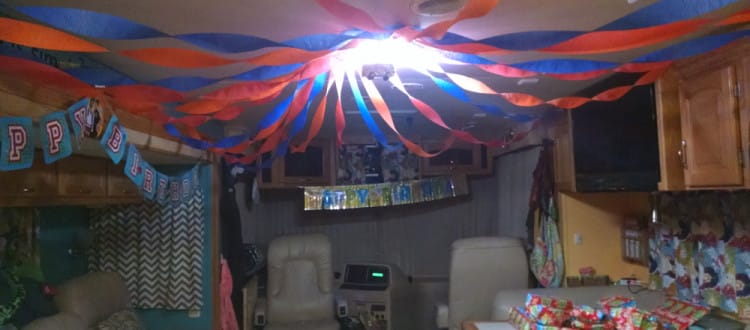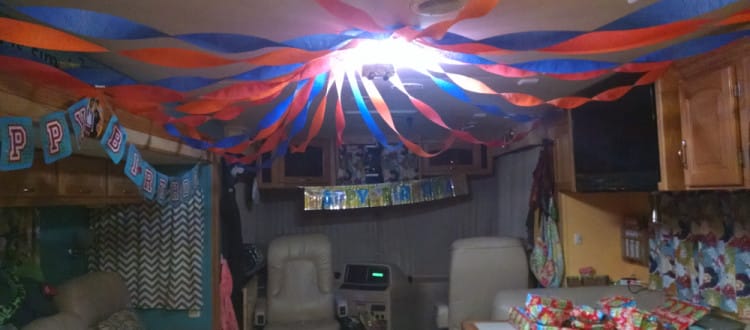 The next morning they woke up and wanted to open presents right away!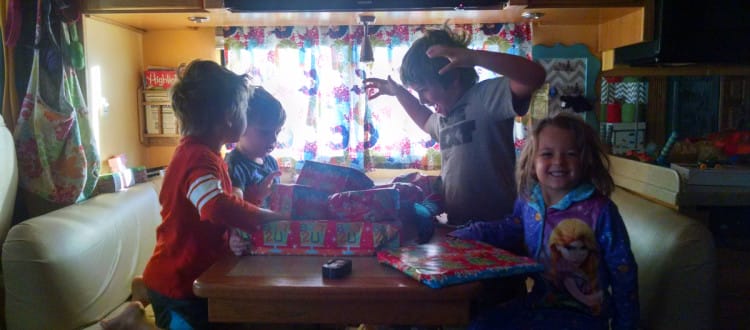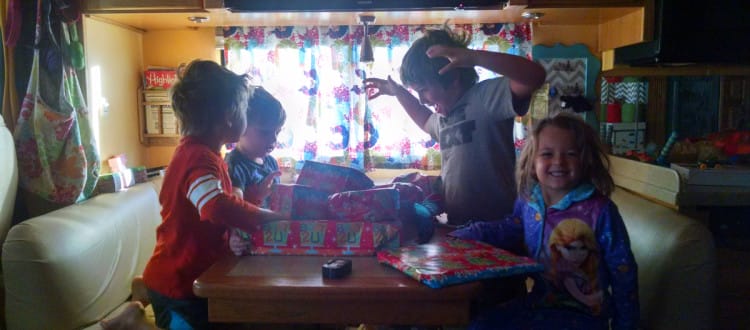 Here is a picture of what Cannon got. Since moving into a RV we have to be careful with toys we just don't have the room! We have also realized that they don't really need many more toys then what they have. So we got Cannon the perfect gift for him: Tape, prewrap, bandaids, and ace bandages. We had gotten him a whole box of tape for Christmas and it is already gone! The kid loves tape and wrapping things in ace bandages. The bandaids and prewrap have been great too!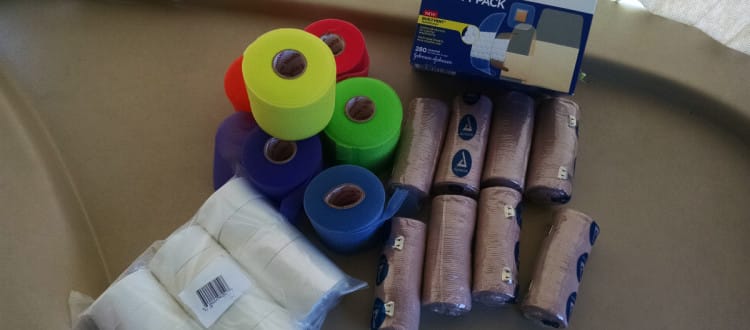 Melia got a Mermaid Tail and makeup. She loves makeup and is better at putting it on then I am! She also loves playing school so she wanted a lunch box for when she packs her backpack.
The kids wanted Krispy Kreme donuts for breakfast. If you have never had a hot Krispy Kreme donut fresh off of the line you need to! YUMMY!!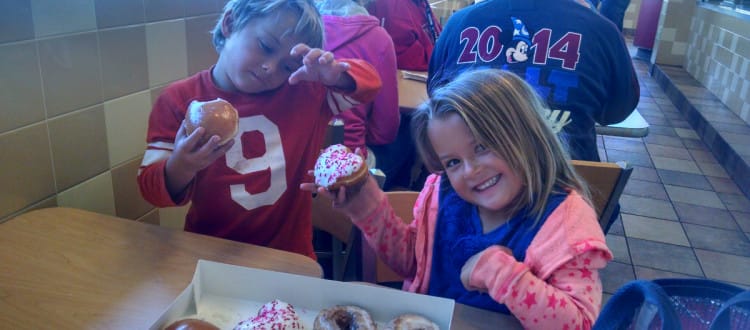 Then we found a park – so awesome to be outside at a park in January!
Then we went back to swim and try out Melia's mermaid tail!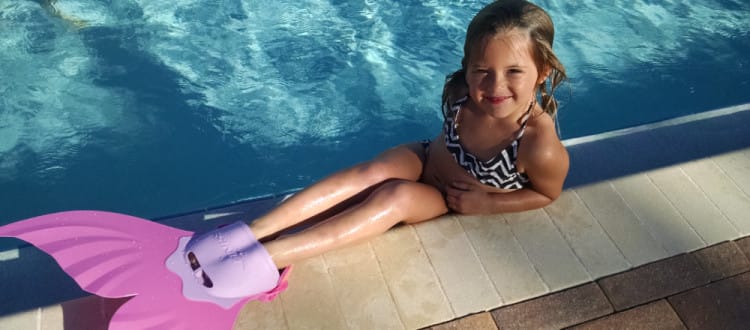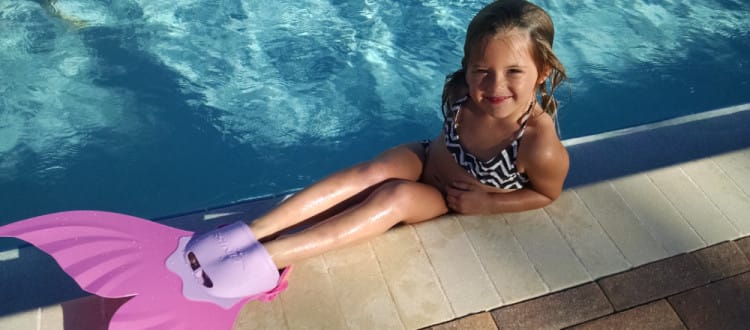 That night we made a cake and the kids each decorated their own cake and we sang happy birthday – twice – once for each of them – since their first birthday we have always made sure to sing them their own happy birthday!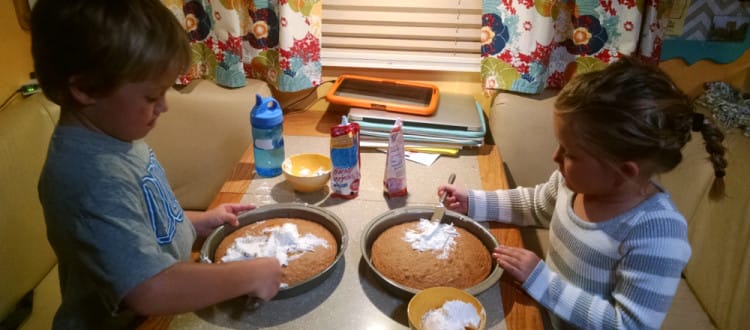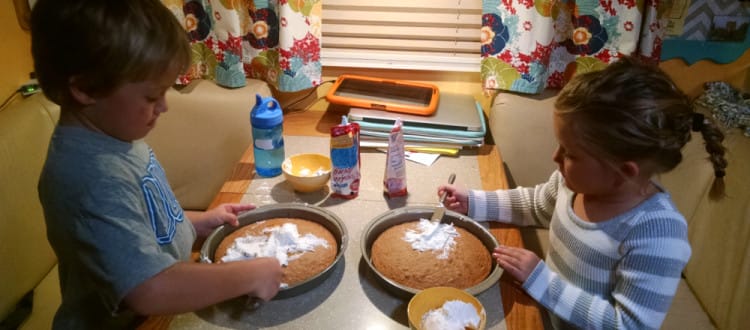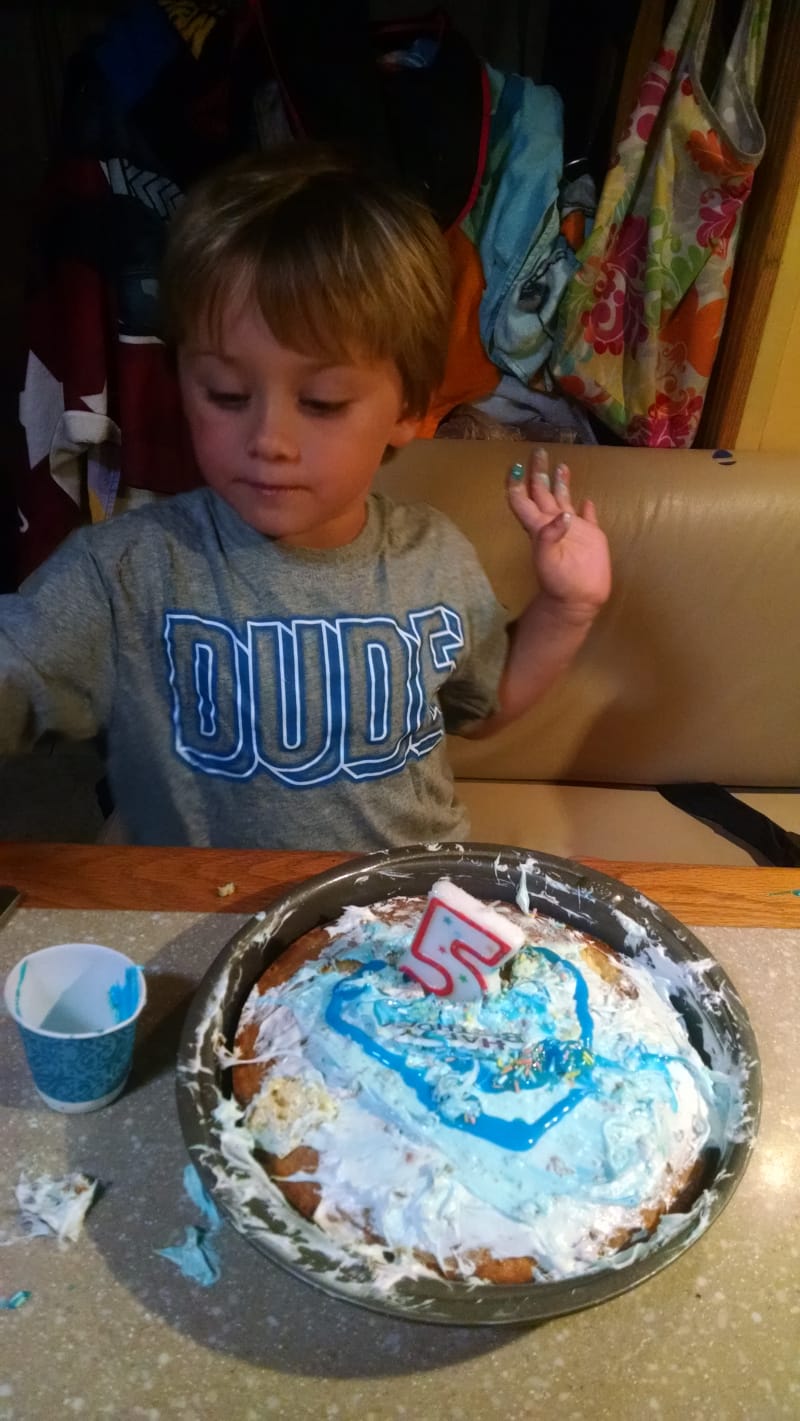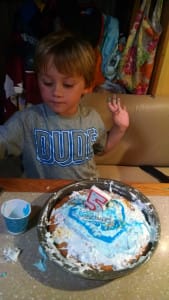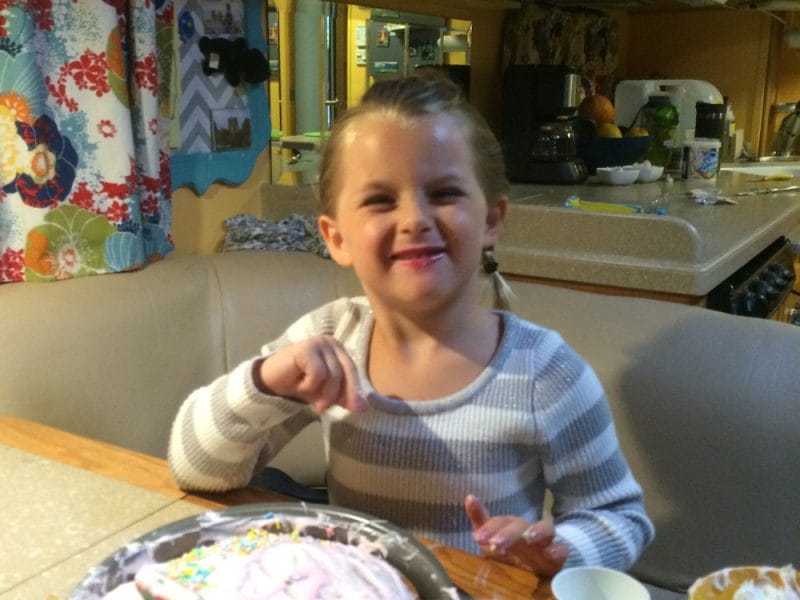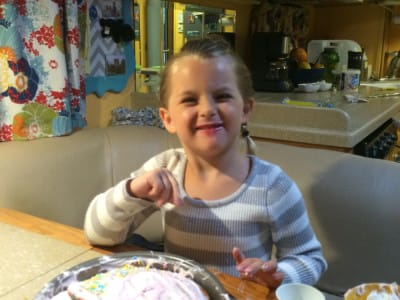 Overall I think they had a good birthday! When it was over I still felt some guilt around if we did enough for them. It was definitely a transition from what everyone was use to. But like most things with this lifestyle we have to give things up and adjust and change!
DISCLOSURE: This post may contain affiliate links, meaning I get a commission if you decide to make a purchase through my links, at no cost to you. Please read my disclosure for more info.