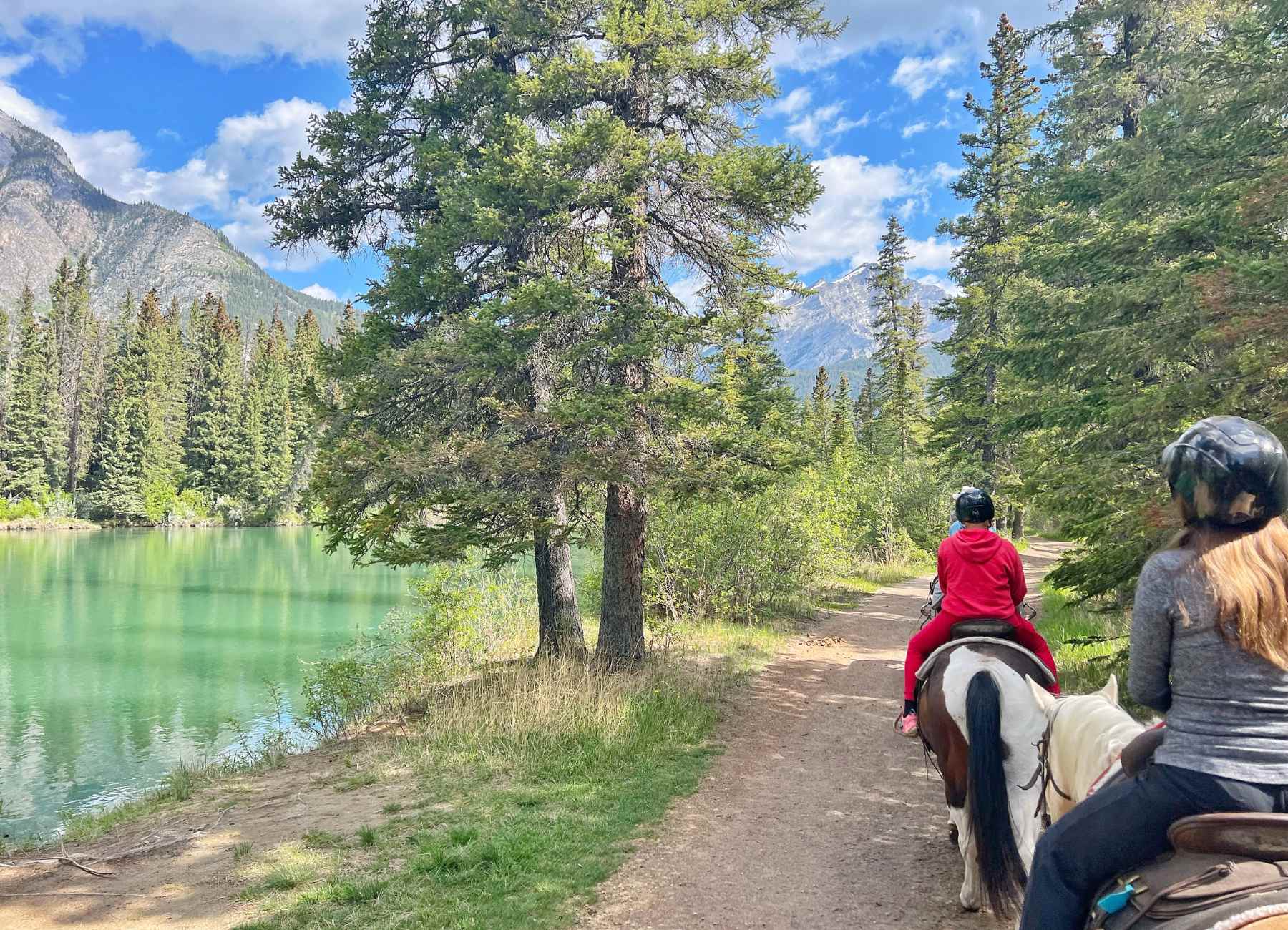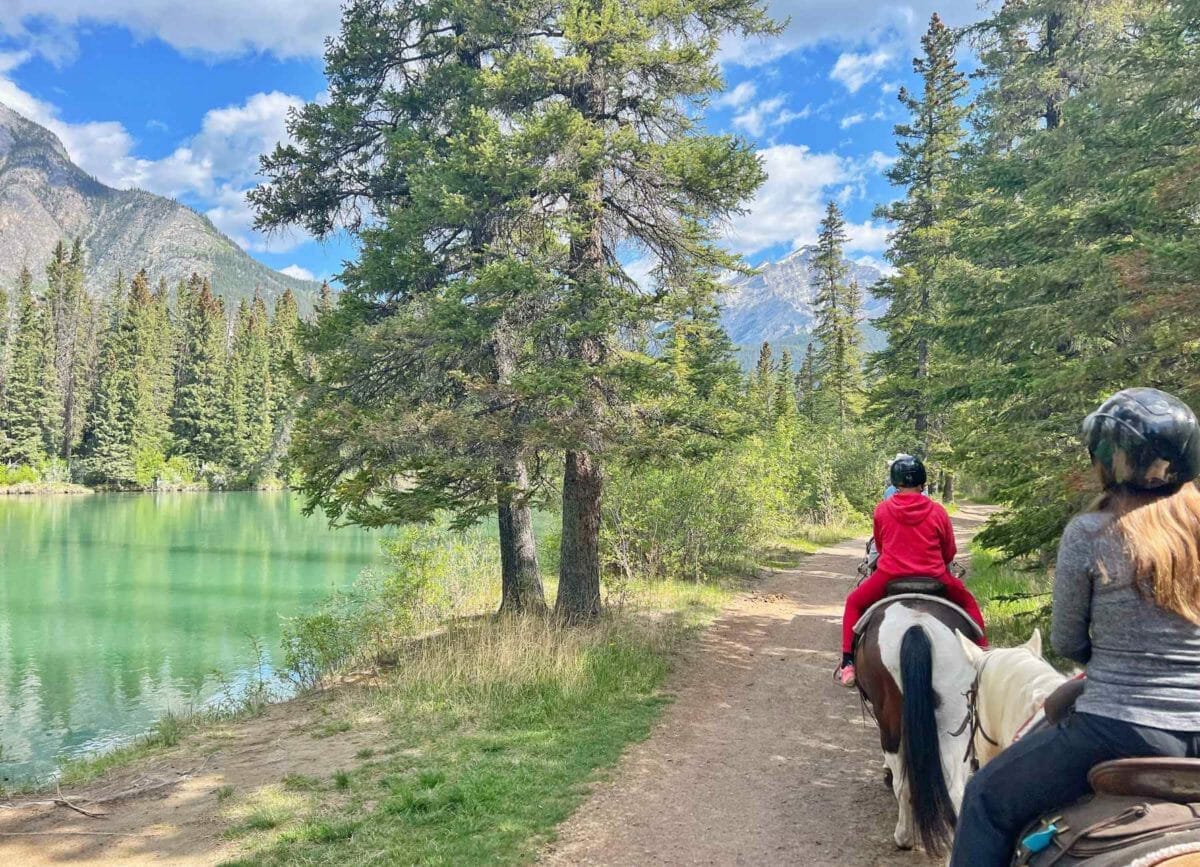 VISITING BANFF NATIONAL PARK
Banff is a gorgeous area of Canada and you could spend months here and not do everything that the park and surrounding area has to offer. We love visiting for the amazing activities that you can do along with all of the awesome hikes. Below we share with you our recommended list of the top things to do in Banff National Park.
Banff National Park Itinerary
We have put together a 4 day Banff National Park itinerary for you to make your trip planning as easy as possible. Planning a trip to Banff can be overwhelming since there are so many amazing things to do.
The itinerary includes links, times and everything you need to plan an epic 4 day trip to Banff national park. Including extra ideas if you have more days to spend or want to switch up the itinerary.
Click here to check it out and get your Banff National Park 4 Day Itinerary.
Top Things To Do In Banff National Park
Banff Gondola. Cruise up to the top of Sulphur Mountain on the Banff Gondola. The ride up is spectacular and the views at the top are gorgeous. You can spend hours up here exploring and hiking.
Lake Minnewanka Boat Cruise. Head out on the gorgeous waters of Lake Minnewanka on this 1 hour long Lake Minnewanka cruise. Enjoy being on the water while your guide teaches you about the history and geology of the area.
Go Horseback Riding. Go horseback riding in Banff along the bow river for a 1 hour adventure. Or choose a multi day adventure that brings you into the backcountry of Banff on your horse.
Rafting in Banff National Park. Head out on the Kananaskis River with Chinook Rafting for some white water rafting in Banff National Park. They have family friendly options and more intense rapids.
Golden Skybridge. Take a beautiful drive out to the Golden Skybridge. Where you can walk on a suspension bridge, zip-line across a canyon, go on a mountain coaster and do a ropes course.
Johnston Canyon Lower Falls Hike. You won't want to miss the beautiful Johnston Canyon Lower Falls hike. It comes in at just 1.4 miles round trip and is considered an easy hike.
Learn More About Banff National Park
Where To Stay In Banff National Park
There are a variety of places that you can stay in the town of Banff. We highly recommend that you do that so you are close to the city and can spend time walking around and eating at the local restaurants. If you come with an RV you will want to stay at the Tunnel Mountain Trailer Court campground. It is within walking distance to the city plus they offer a public bus into town and around Banff National Park.
Banff National Park In Images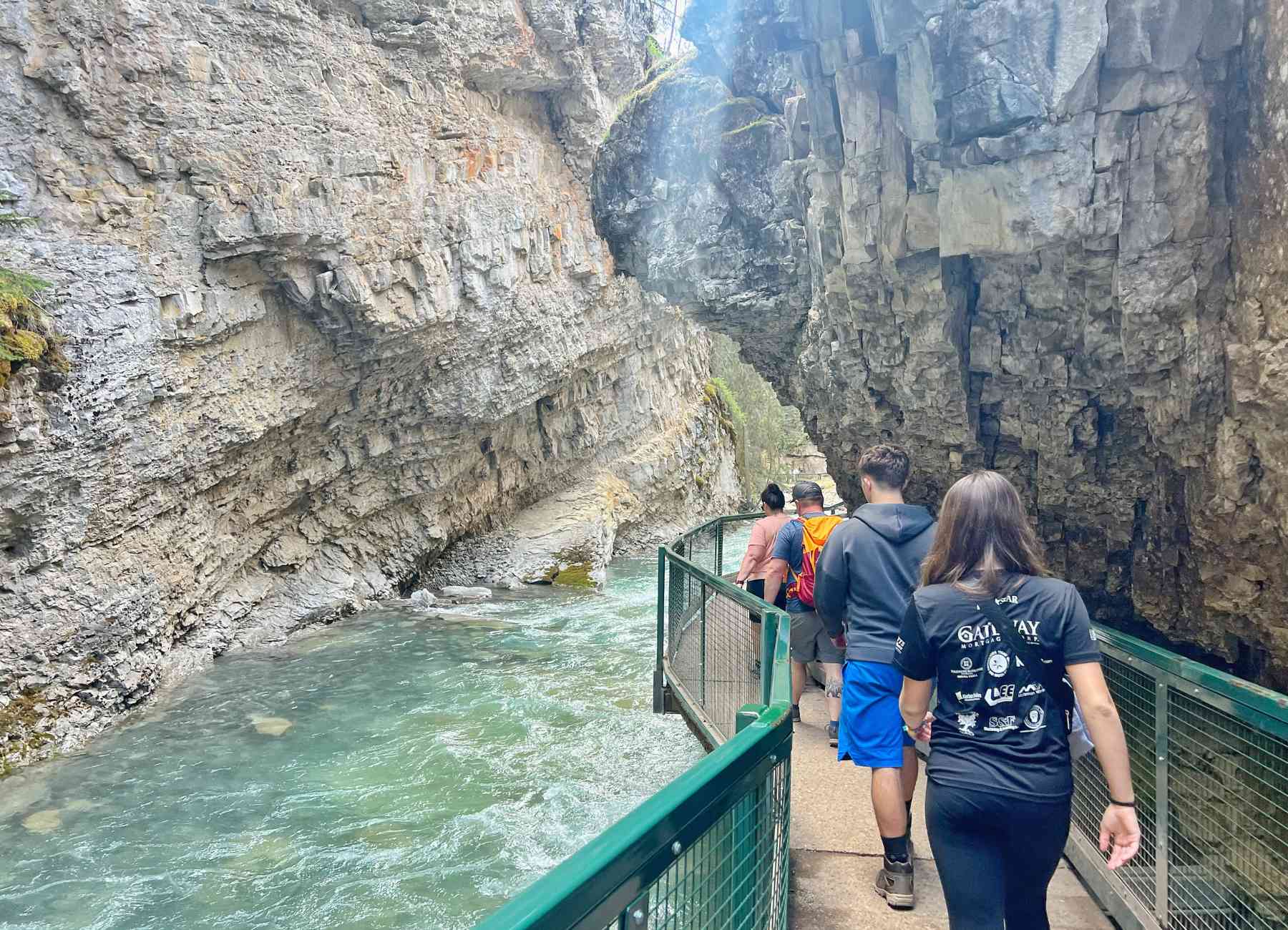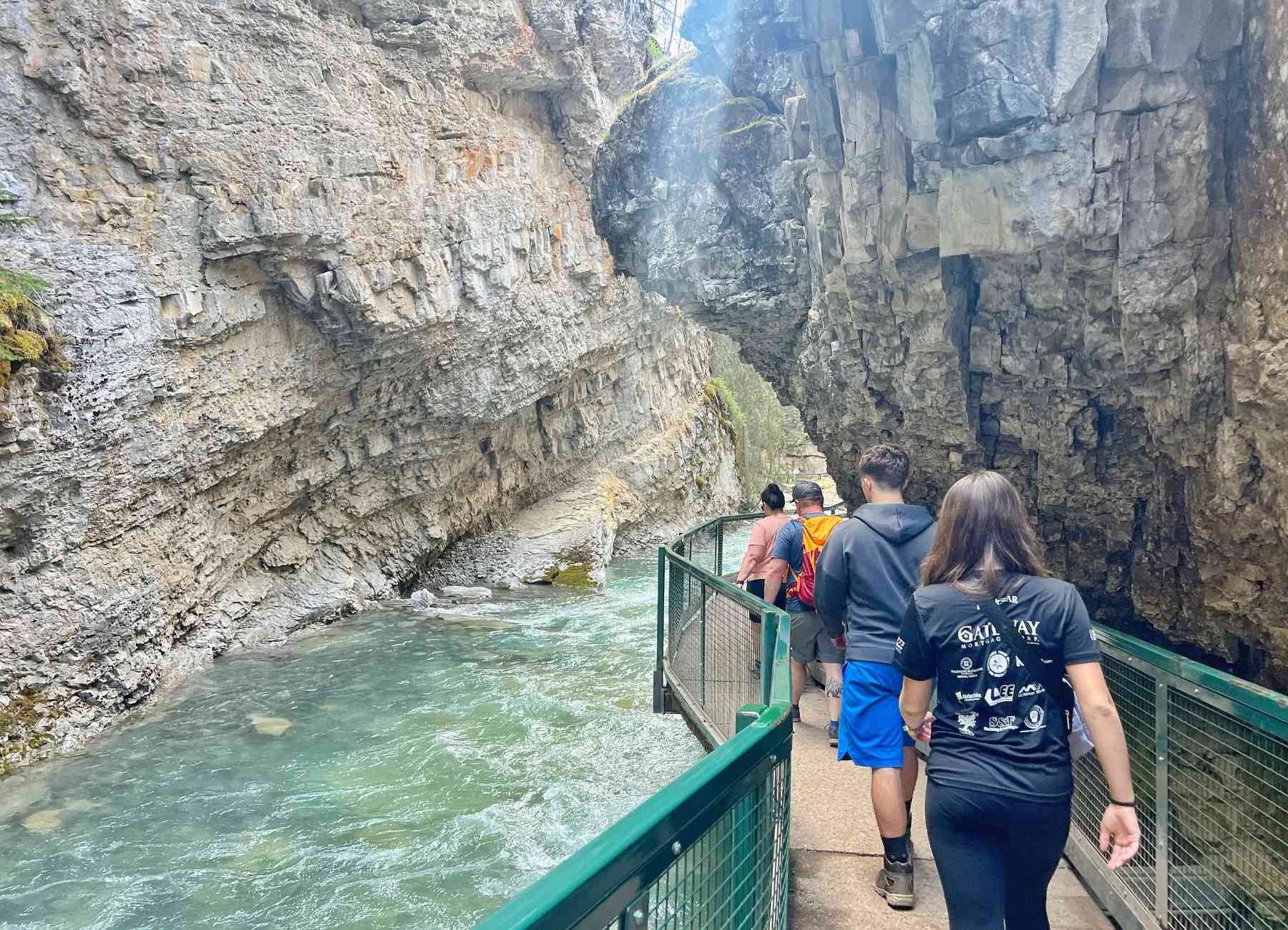 Banff National Park In Video