Here are the 18 lies I tell myself quite often. I'm sure other Full-Time RVers can relate.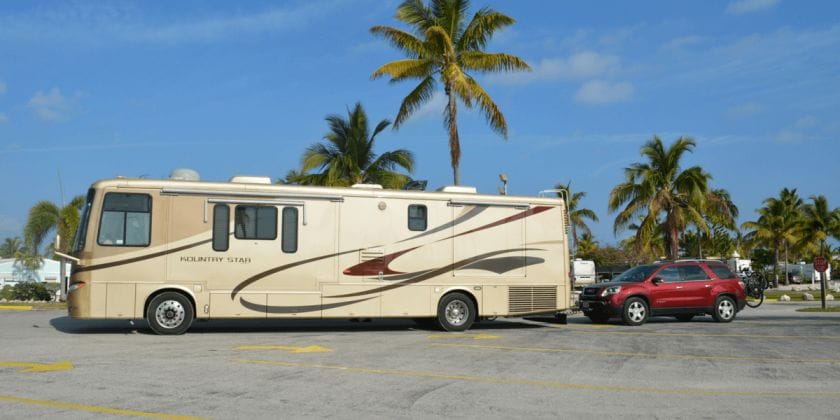 1. That noise is totally normal.
2. I know exactly how tall my rig is.
3. I'll save a ton of money not having a house.
4. I would never dump my gray water on the ground.
5. I'm not going to hook up the cable at the next resort we go to.
6. I won't dump my black tank during dinner time.
7. I will definitely get that fixed.
8. We're totally normal.
9. No one even notices I only shower twice a week.
10. Staying overnight at a Walmart is perfectly acceptable.
11. Everyone runs their a/c during the day and heater at night.
12. Boondocking in the middle of nowhere is peaceful, not scary at all.
13. I really don't miss our old kitchen.
14. Moving days are great.
15. We love weekend campers!
16. I'd never close my eyes when an oncoming semi passes us.
17. Our fridge is plenty big.
18. Sharing a phone booth sized bathroom with the whole family really isn't that bad.
That's all I got! Let me know if you have any others in the comments below!
Also check out our 11 Ways You Know You Have Fulltime RV Kids!
DISCLOSURE: This post may contain affiliate links, meaning I get a commission if you decide to make a purchase through my links, at no cost to you. Please read my disclosure for more info.