We recently wrote a post about places to avoid with kids. We mentioned things like places you needed to be quiet or places you had to wait in line. One of the places we mentioned was art museums and how we wouldn't recommend visiting an Art Museum with kids.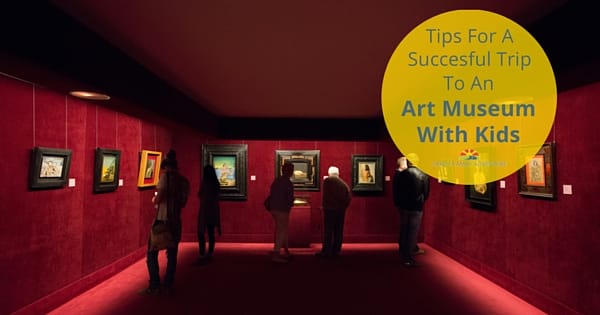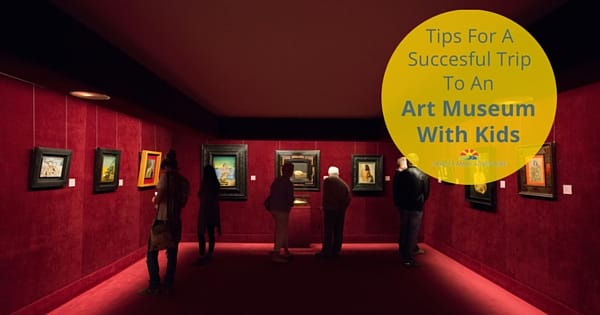 As we stated in the post, we have brought our kids to art museums, but with the ages of our kids and their energy level (especially when all 4 of them are together) it just does not work out well for us at this point in our lives.
It doesn't mean we won't ever go to an art museum with kids, since I am sure we will, if we plan ahead and both Craig and I are there. Our take on it is if you are going on a family vacation, visiting an art museum with young kids may add stress to your vacation, then again, it may not. You understand your family best and what each of you can handle and what is going to make for a fun trip. So base your plans on that! And if you want to visit an Art Museum with your family read on for some great tips.
We had a great comment from one of our readers (Leah from The Roaming Home) about how saddened she was to see art museums on our list. She shared with us how her family and kids love to visit art museums.
We really appreciated her comments and love how each and every person and family can bring a different perspective to a situation. Throughout our conversation on Facebook she provided a great list of tips on how to visit an art museum with kids. I reached out to her to see if she was OK with us sharing her tips on our blog for those of you who do want to visit art museums with your kids – and she said yes!
Here you go!
13 Tips on how to have a successful trip to an Art Museum with Kids
1. Check out what the museum has in the way of kids programs. Ask about sketching, are colored pencils allowed and what is the slowest day for attendance.
2. Go when they are well rested and fed.
3. Plan to see only specific exhibits, not spend a whole day.
4. Learn about the artist you plan to see in advance, there are awesome living books for all age levels. Let them experiment in style of art from the artist you are studying as appropriate for their age.
5. Make a scavenger hunt if the museum doesn't have one. It can be basic like find a gold frame or a picture of a lady, or you can make it more complex with pictures of the actual art in the museum.
6. Discuss behaviors in advance….its like the library where we use our quiet voices and don't run. It's like a store where we look, but don't touch. Explain the art is very old, very special and can not be replaced (relate it back to them…..think how sad you would be if someone ruined your painting). Explain what they will see….. that there may be ropes to keep them back and people who will ask them not to get to close.
7. Keep little hands busy, give them the task of carrying their sketch books. Use carriers or strollers. Give them gallery maps to carry and have them help navigate. Have them hold the scavenger hunt paper.
8. Go straight for what you came to see. Ask a docent or guard the fastest route to get there.
9. Keep them engaged by asking questions….What colors do you see, what do you think the painting is about, how do you feel looking at it (prompt happy, sad, silly, scared etc. as needed), would you like this in your house (why) etc.
10. Don't spend a ton of time on one painting, but do read the info card and translate it for them and relate it back to something they can relate to….painted in 1616, that's 400 years ago, that's older than mommy, daddy, and all of your ages combined.
11. If the gallery permits let them sketch what they would like from the room you visit.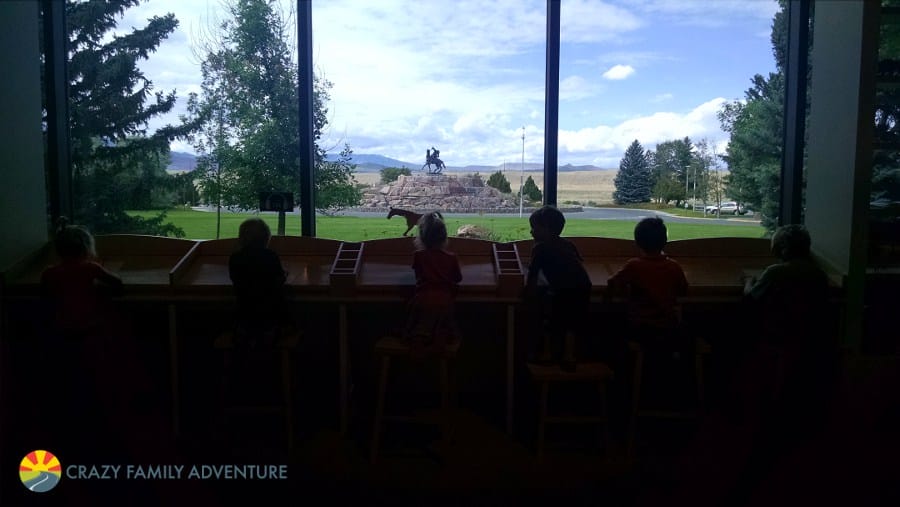 12. After you have seen what you came to see and discussed and sketched, go to see something they would find cool. The Egyptian and Medieval exhibits are normally a hit.
13. Don't push your luck, end on a high note but if they want to see more, let them lead.
These are amazing tips on how you can go to an Art Museum with kids and have a great time! If you have any to add please put them in the comments.
And thank you to Leah at www.facebook.com/theroaminghome for her great tips!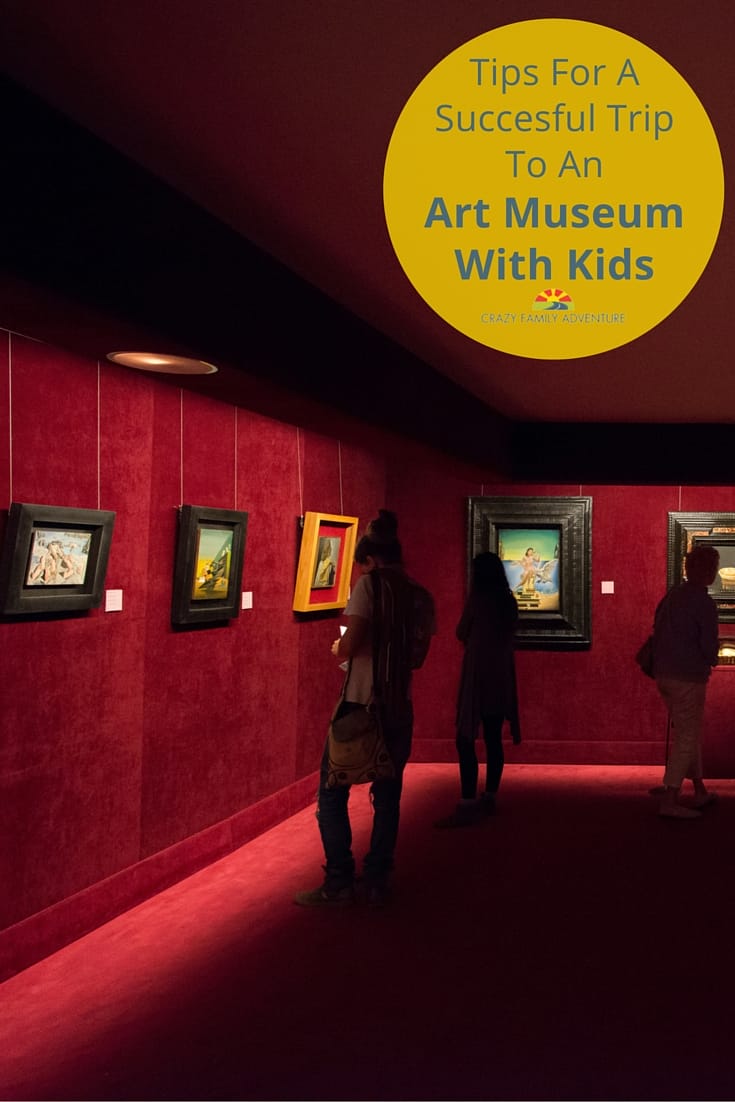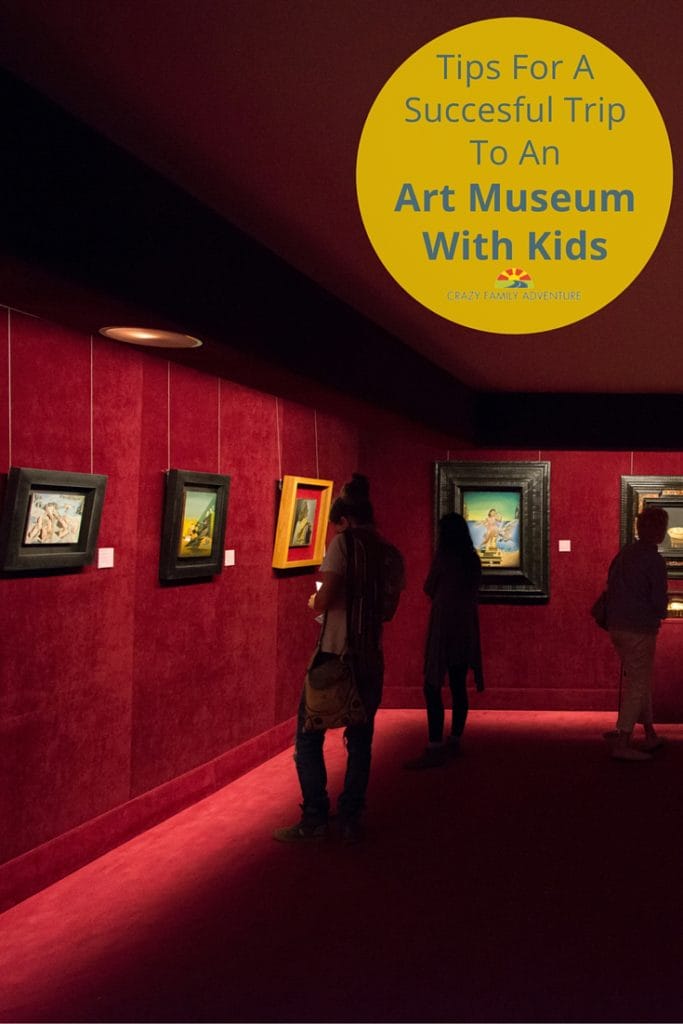 DISCLOSURE: This post may contain affiliate links, meaning I get a commission if you decide to make a purchase through my links, at no cost to you. Please read my disclosure for more info.