When traveling with kids, we are firm believers that you can go and do pretty much everything you could do without kids. However, we definitely have a list of things we avoid or take a lot of time preparing and planning to keep the situation under control.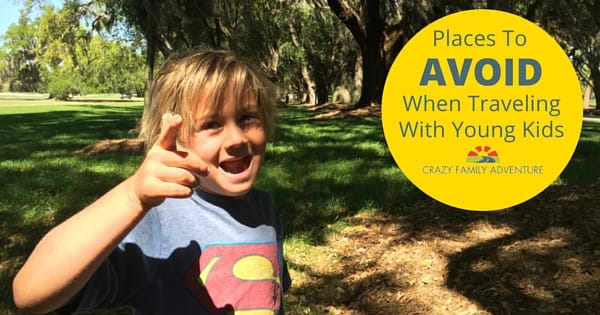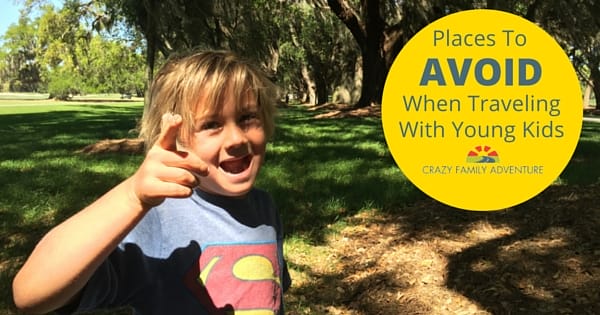 Plus, we also set very different expectations on how the activity will go when we are traveling with kids . . . it can definitely lead to an interesting day!
Here is our list of places to avoid when traveling with kids:
1. Anywhere that has the word GLASS in it
I know, easy right, but seriously, it is just asking for disaster. Let me clarify though, we HAVE taken our kids into a winery filled with glass bottles and we have taken them into a glass blowing shop.
BUT we plan ahead. One time when Craig was working, I took the 4 kids and wanted to stop at a winery for a quick tasting – why not right??
So, as we get ready to go in, I put Knox in the back pack carrier and ask him not to kick his legs. Then grab Melia in one hand and Cannon in the other. Then asked Carson to walk close by. So after asking the kids to please behave so Mommy can try some wine we walk in.
The kids did really well and I never let go of their hands . . . so after sampling the wine I found a bottle I wanted and asked Carson if he could carry it to the counter. We are from Wisconsin so kids get use to alcohol from an early age so I thought nothing of it.
Then all of a sudden the lady at the counter starts yelling at me. He CAN'T hold the wine!! I am looking around like one of them just knocked something over. So here I am frozen with a kid on my back and a kid in each hand not knowing what to do.
Luckily another worker walked over and grabbed the bottle from Carson and said it is a law in Pennsylvania that kids can't hold alcohol. . . what was my answer, "Oh sorry we are from Wisconsin…"
Needless to say, a winery and any type of glass shop is normally not where you want to spend a lot of time with kids unless there is an outside area where they can run without being afraid to break something!
2. Small Spaces
Before heading out to eat or to an activity it is always good to check the size of the area where you will be going. If it is going to be tight quarters, we might not go. Will there be room for your kids to roam around? Or will they be knocking things over left and right?
3. Quiet Please
Anywhere that has rules on how loud you can be is just screaming "Kids are not welcome". For example a small coffee shop that is having a solo artist playing the guitar may not be the right place for your young kids.
Unless they are at an age where they can sit still for a stretch of time. Or if they enjoy listening to music and you want to and can keep a close eye on them. For us with 4 kids, that is pretty much impossible. So we may stop in for 30 minutes to check it out and then we get the heck out of there!
4. Art Museums
Or really any museum that has a focus on people quietly walking around to enjoy the art work or  to view the pieces. YES kids can learn at these places and may really enjoy them, but you have to be prepared by prepping them and giving them a lot of focus while you are there.
We went to an art museum one time with my sister and her 2 young kids so at the time we had 6 kids under the age of 8 . . . the security guard seriously followed us around and called in a back up security guard! We knew what we were doing and had kids in hand and quickly made it to the back room where they had drawing stations for the kids.
That is why they have Children's Museums. Believe me, both you and your kids will enjoy this more!
However if you think you and your kids would enjoy an Art Museum we do have a few tips to share to make it a successful trip. You can check out our post on it here.
5. Standing In Line
I know for me this brings to mind Disney World, Great America, amusement parks, etc. Yes, these places can be a lot of fun, but we have also found that they are only so much fun and then everyone is over them.
So sure, we will spend a day at these places, but then we make sure the next day we do an activity where the kids have freedom to run and play and do what they please.
6. Sit Down Restaurants
We have such a love hate relationship with going out to eat! Kids just do not like to sit still for long and who can blame them. That being the case we avoid fancy restaurants. I mean, what is the point?
However, we have found if we can find a restaurant with outside seating and a place for the kids to run or play, we can usually all enjoy it. So before heading out to eat it is worth it to look a little bit more into a restaurant to see if it will fit you and your family's needs.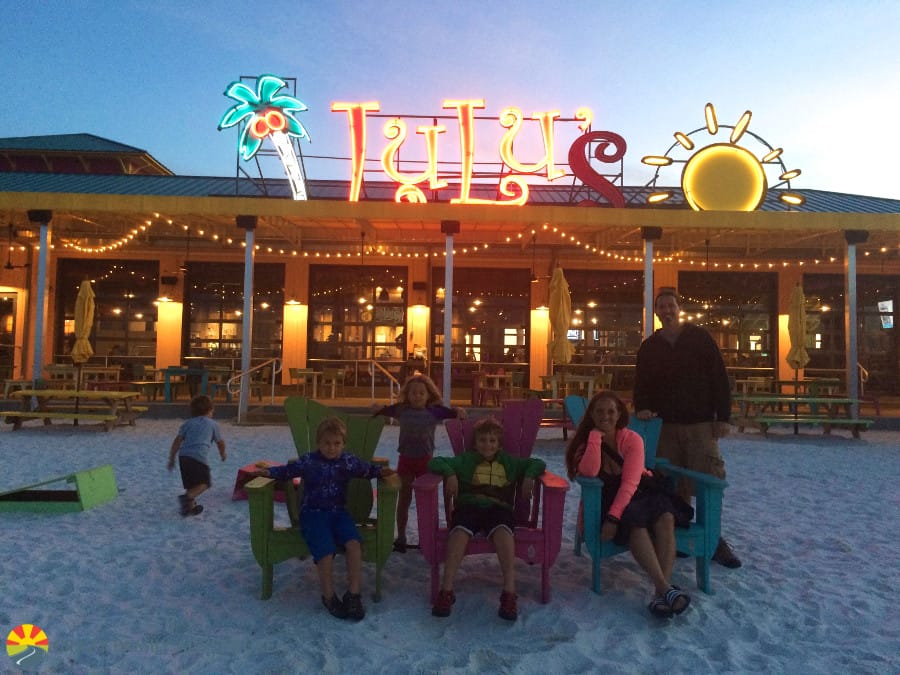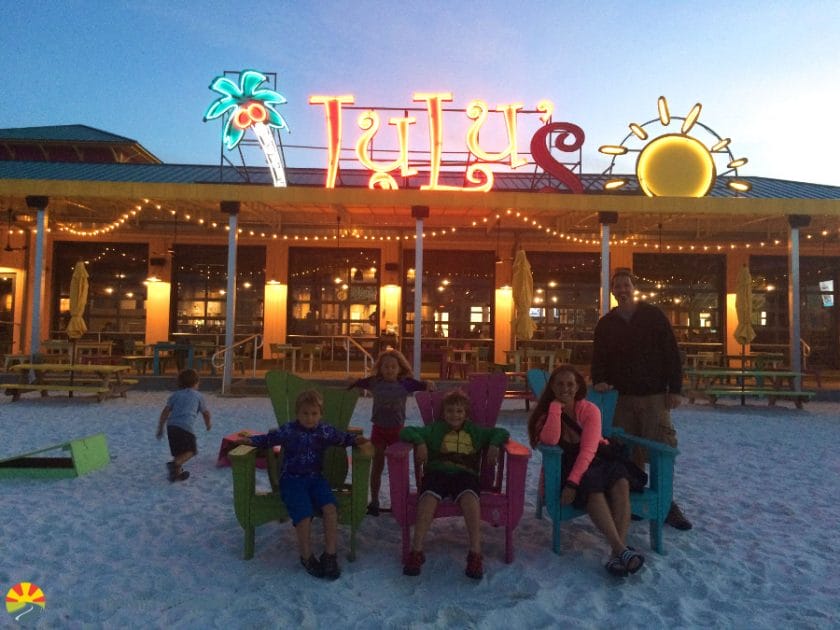 One of our favorite restaurants was LuLu's in Destin, Florida. They had picnic tables on the beach and toys for the kids to play with while they ran around on the beach. Perfect!
Traveling with kids
We have taken our kids to all of the places we listed above, but we normally do what we can to avoid it. When taking a family trip we always try to remember that it is just that, a FAMILY trip, meaning we try to take our kids into account as often as possible. Because guess what, if the kids are happy, the parents are happy, so it works out better for everyone!
The next time you are traveling with kids, I encourage you to avoid all of the places we have listed above and then let us know if the trip was more or less stressful for everyone and if you would call it a successful family trip.
Do you have any places you avoid when traveling with kids?
DISCLOSURE: This post may contain affiliate links, meaning I get a commission if you decide to make a purchase through my links, at no cost to you. Please read my disclosure for more info.