We have been pleasantly surprised by how many dog friendly places there are! Just today we were in Greenfield, South Carolina where there were dogs sitting by the owners outside of almost every restaurant we walked by. Then we walked by a couple with a snake each draped around their neck! Right, they weren't dogs, but if you accept snakes, then definitely dogs!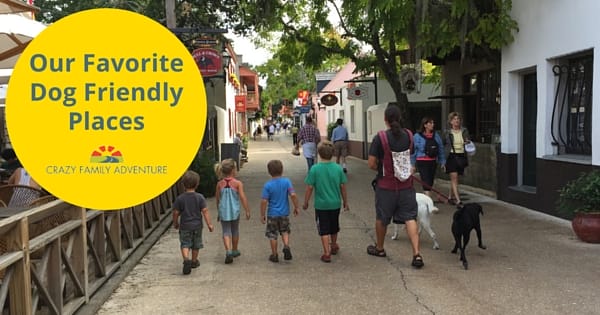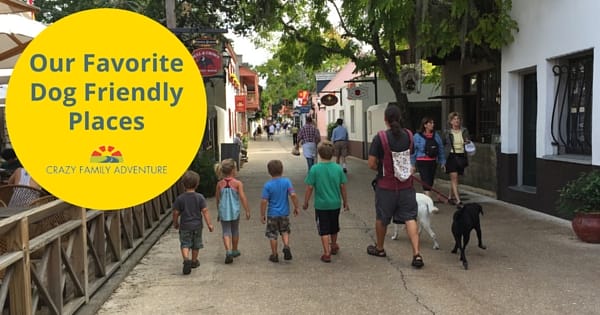 For someone who comes from a dog friendly city you may not realize how not-so dog friendly some places are. Since we have been traveling there are a few locations that have stuck out to us as being extra pet and specifically dog friendly.
1. The Florida Keys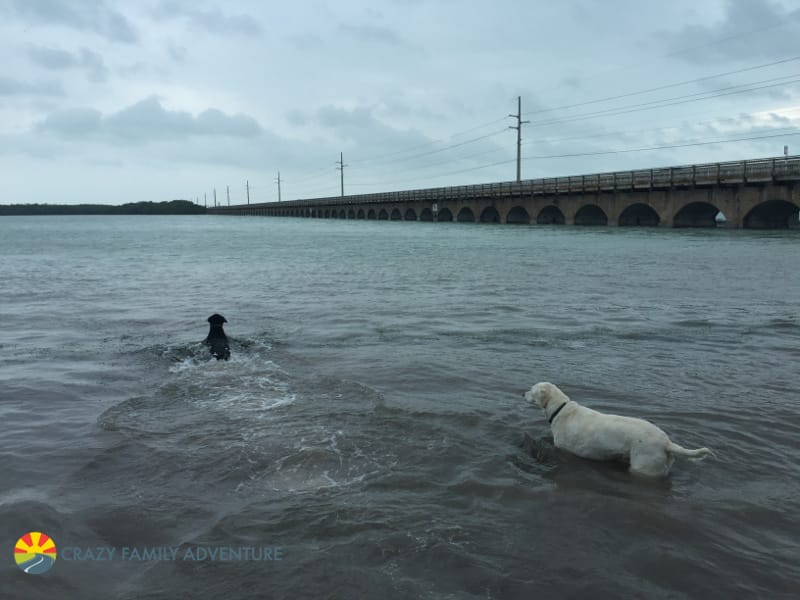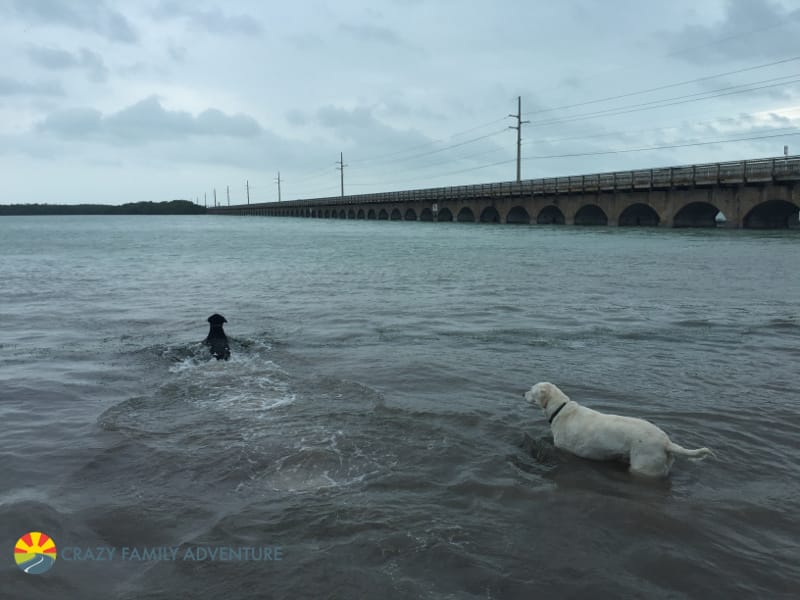 The majority of Florida is really strict about dogs being on the beach, but once you cross into the Florida Keys it seemed like they were allowed almost anywhere! It might have to do with the overall vibe of the keys. But in any case for dog lovers it was a great location and you felt really comfortable brining your dog with you. Oh, and hey, it's the Florida Keys!
2. St. Augustine, Florida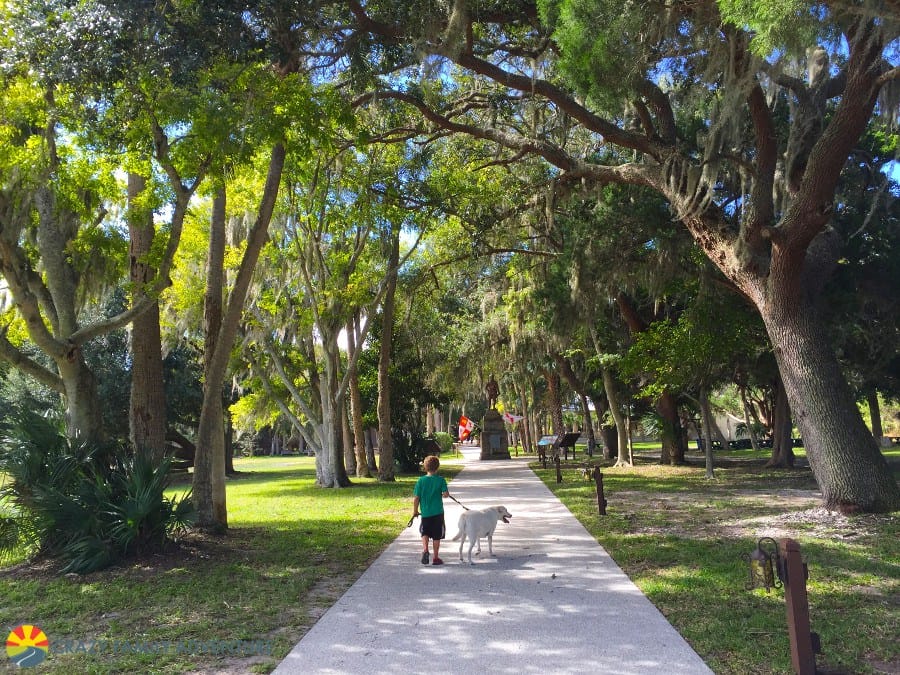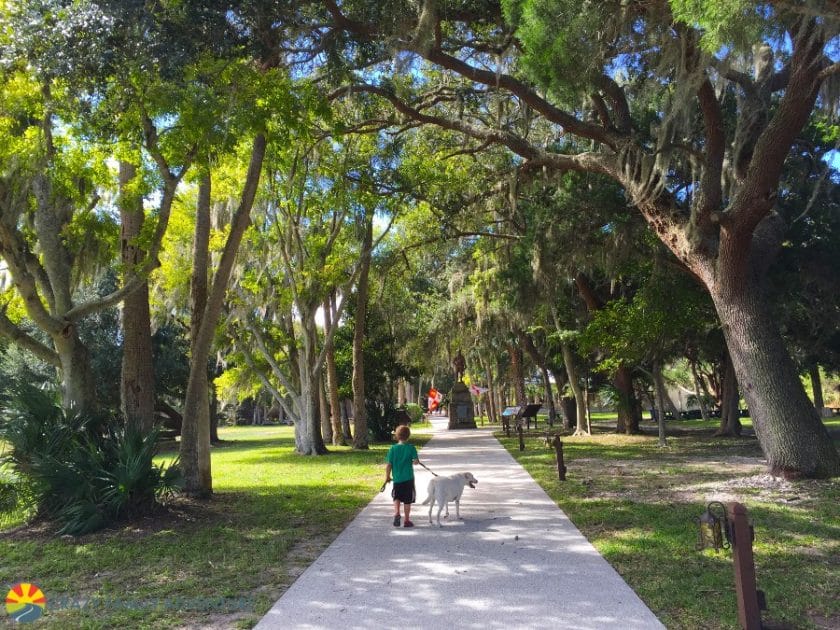 Their visitor's center actually has a pet friendly document that explains all the great things you can do with your dog. The one that won us over was being able to take our dog to the Fountain Of Youth!
Yup, both our dogs were able to drink water straight from the Fountain Of Youth! Well, actually they used cups, they're not animals! If only it really meant they would live forever!
3. Jackson Hole, Wyoming
We haven't gotten much farther west then here yet. I am guessing that it will be even more pet friendly the farther west we get. But for now we recommend Jackson Hole. There were multiple restaurants where pets could be with you and they were welcome at square/park areas throughout the town.
You also got that vibe that it was totally fine for you to have your dog with you wherever you went and it was totally normal.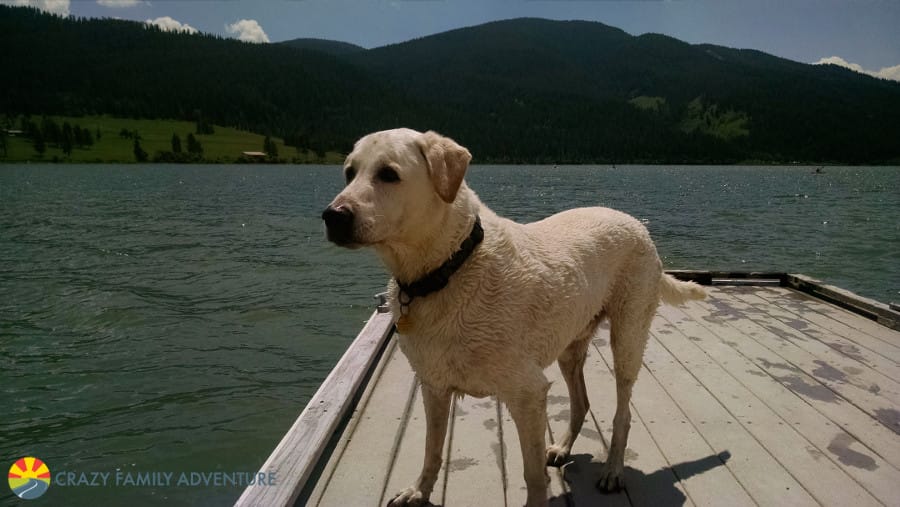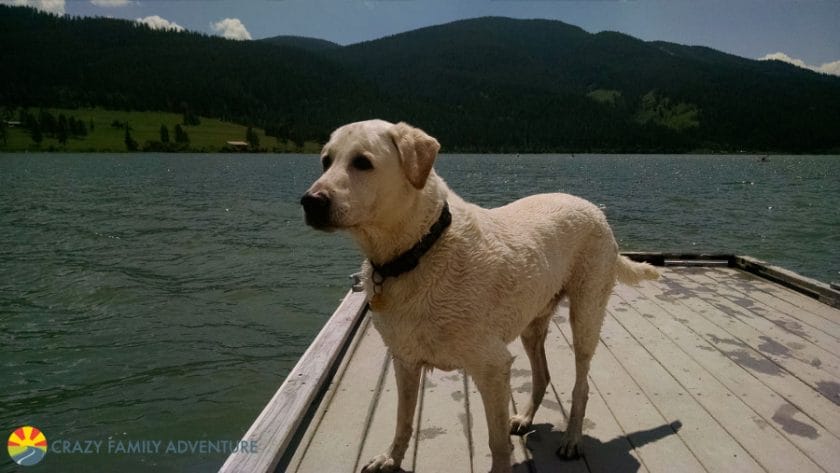 Another favorite spot was Slide Lake by the Grand Tetons where the dogs could come, spend the day with us – off leash – and swim in the lake. We all had a great time!
4. Colorado (pretty much the whole state is dog friendly)
Pre-kids, Craig and I took the dogs and camped around Colorado for a week. They had boutique dog treat stores all over the place plus some great hiking trails you could do with your dogs. But be aware, there are also trails where dogs are not recommended due to the chance of encountering a wild animal. We happily agreed to follow those recommendations and did not do those trails with our dogs.
5. Fort Meyers Beach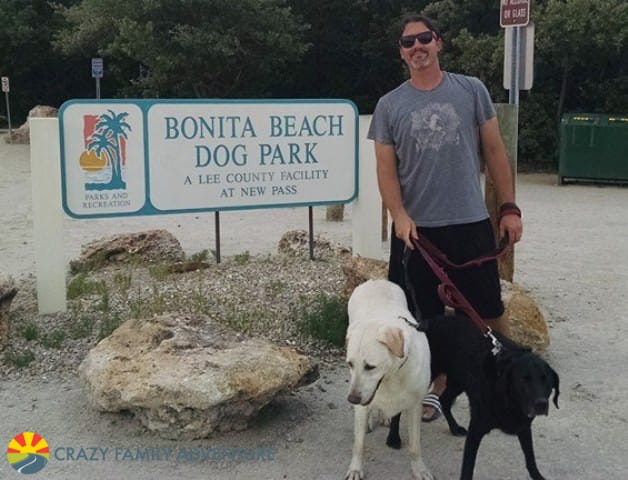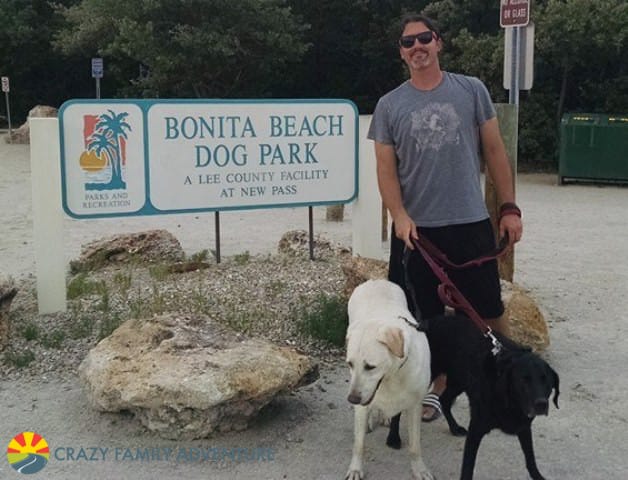 As I mentioned, Florida isn't very dog friendly when it comes to beaches, but Fort Meyers had a really nice dog beach and the water was the perfect depth so the dogs could walk in for a long ways out before swimming. Plus there were a lot of other dogs there and everyone was totally fine with your dog being off leash.
6. Jekyll Island
Pets are allowed to walk with you all around the historic district and on the many bike trails. And one of our favorite places Driftwood beach. If you are looking for a relaxing time with your pet I would look into Jekyll Island.
I think more and more cities are going pet friendly and the best tool we have for checking this when we get somewhere is Google. Just like you can Google: Things to do with kids in (whatever city you want). If you Google: Things to do with dogs in  (whatever city you want). There is usually going to be a lot of recommendations that come up.
We also like the site: http://www.bringfido.com it has hotels, attractions, etc that allow dogs. We highly recommend using this site if you are looking to plan a trip where you want to bring your dog with you wherever you go.
If you aren't sure if your pet is welcome at an attraction or restaurant it is always good to call ahead of time to find out. Neither you or your dog will be happy if you get somewhere and you turned away.
Unfortunately our dogs are getting older and our yellow lab has hip problems so we don't take them out exploring with us as often as we would like. But for their sake we think they are more comfortable back in the RV and enjoy getting out to go for walks or to dog parks at the RV parks/campgrounds we are at.
Traveling with your pet can add a whole other element to your trip. It can be more challenging but can also be amazing to have your furry family member there with you for your adventure!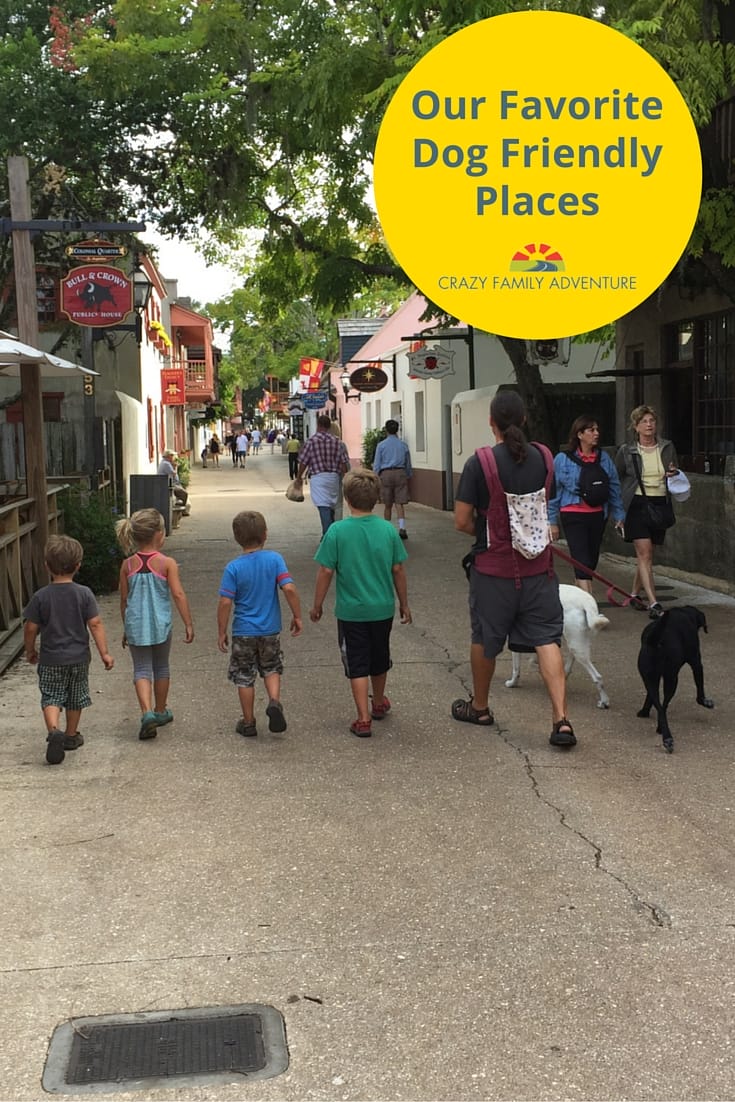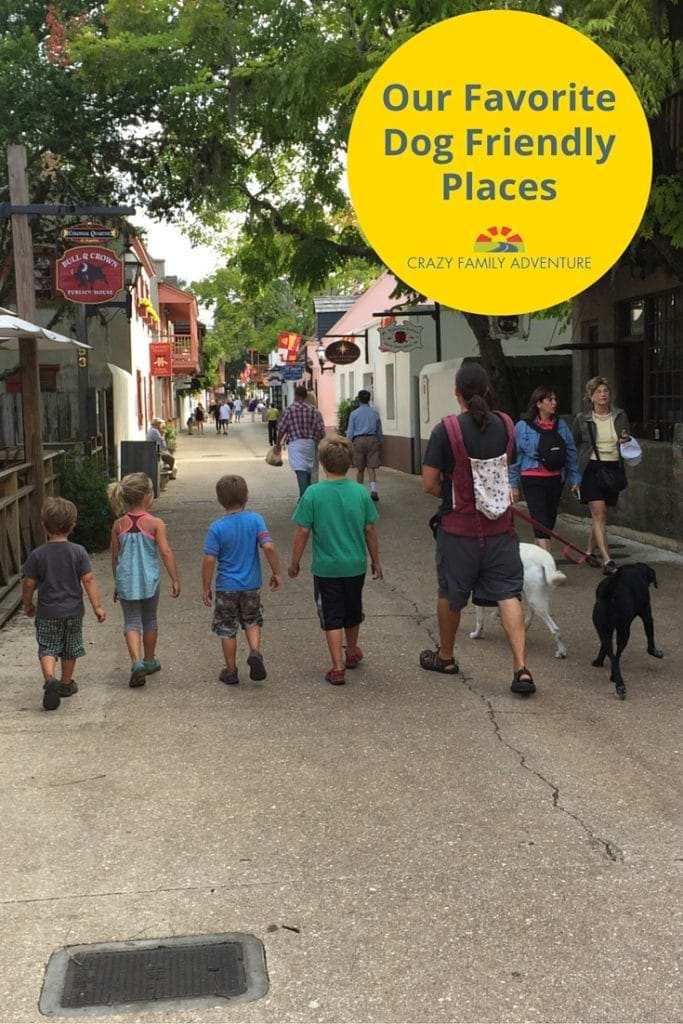 DISCLOSURE: This post may contain affiliate links, meaning I get a commission if you decide to make a purchase through my links, at no cost to you. Please read my disclosure for more info.