We have been on the road for over 2 years and there have been ups and downs. It has definitely been a wild ride! You can read about how we became a Full Time Traveling Family here. There are so many things that we enjoy about this lifestyle and today we want to share our top 7 things we love about full time RVing!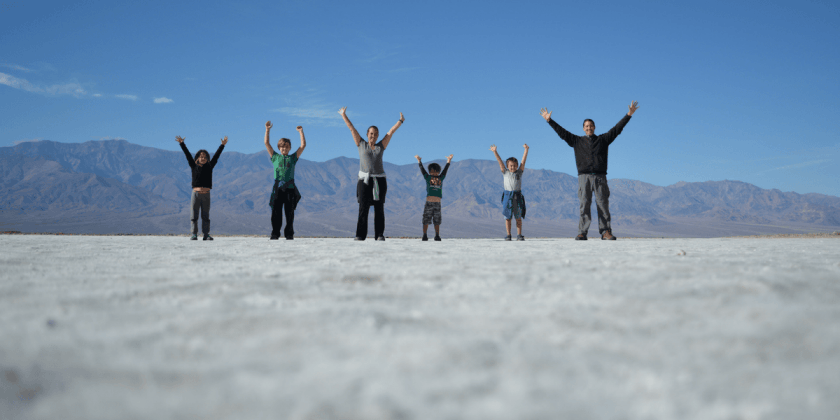 1. Learning about all of the amazing places there are in the US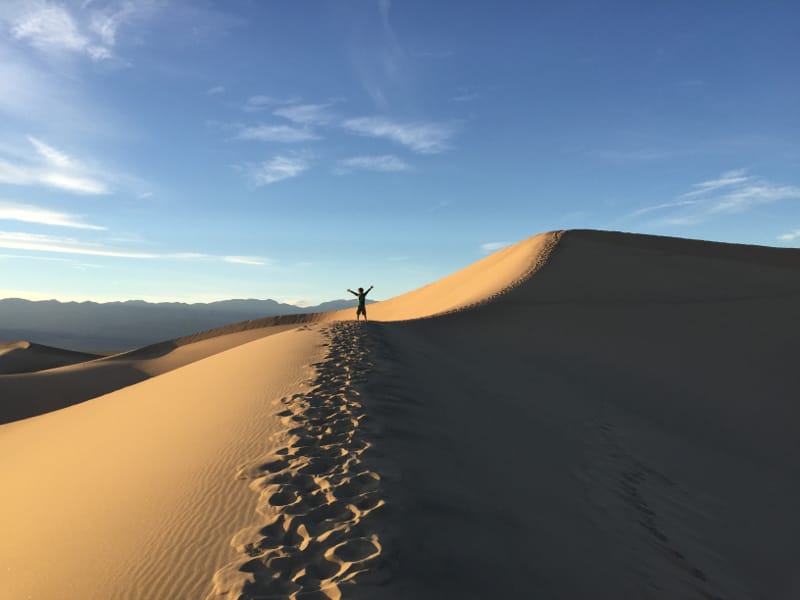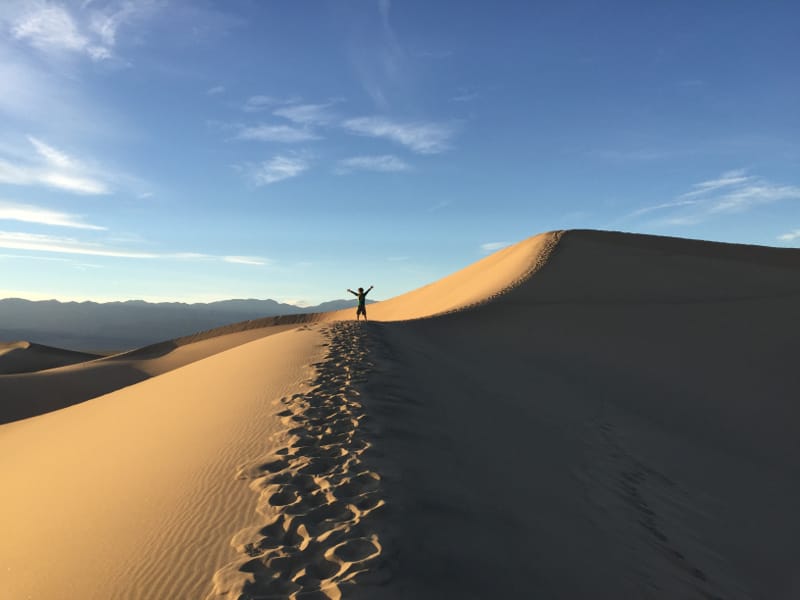 Sure we (my husband and I) learned all about the US in school but it is nothing compared to actually driving the country and seeing everything first hand.
The difference between the East Coast, Midwest, South, West, Mountains, desert, ocean, etc. is really amazing. The feel, the smell, the vibe of all of these different locations is so unique and different.
2. The freedom
We literally can go and do anything we want to do. It isn't quite that cut and dry but the reality is if we wanted to get up tomorrow and drive across the country we could. If we wanted to stay in one location for 6 months we could. If we don't like a location we can leave.
It is a liberating feeling to know you are totally in control of your life when full time RVing and where you are headed next. It has been eye opening and challenging to learn how to handle this. Both my husband and I are from the box of "normal". Meaning we come from a picket fence background where we went to public school, went to college, then got jobs. A lot of that life was predeterimed for us – even if we didn't know that. We were following the masses. Now we sometimes feel like we are on our own island and there is no one guiding us. . . it can be scary, but in the end it is also amazing.
3. Family time
Full time RVing allows us to be with our family 24/7. How many times do you talk to an older couple and they mention how fast time goes by and that before you know it your kids are grown and out of the house. We see that happening – we can't believe our oldest is 9 years old. But we also take that to heart and have designed our life where we are with our kids all of the time. Trying to soak in as much of this time we have where they are with us before they leave home to live their own life.
This has been instrumental in deepening our family bond. When the kids have questions they come to us, when they are upset we are there to help them through it, when they are challenged we are there to help guide them, when they are excited about something we are there to be excited right along with them. We are all so deeply entwined in each others life. It really is an amazing thing.
4. Experiences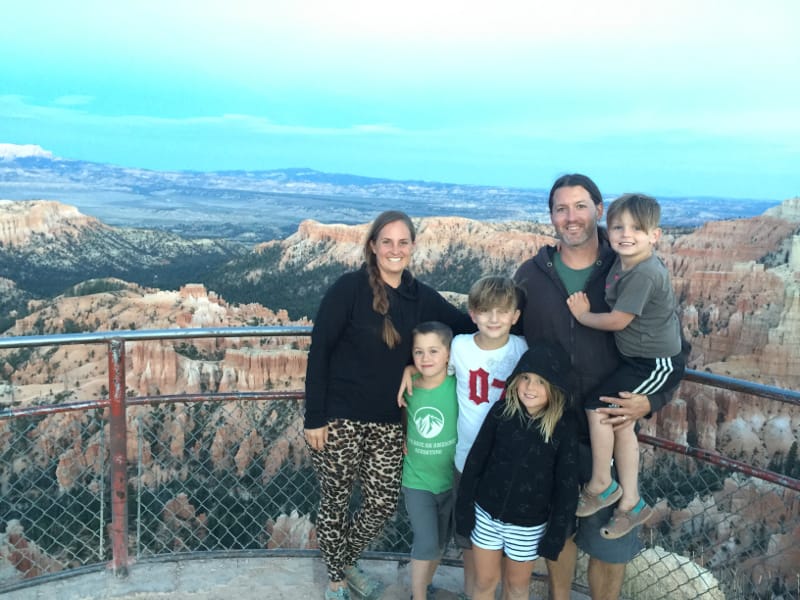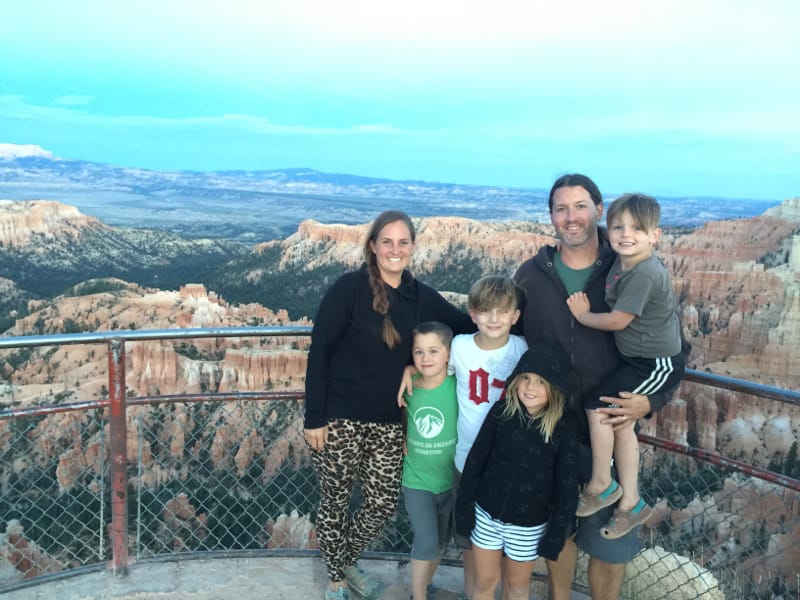 The experiences that we have had as individuals and as a family throughout this full time RVing journey are simply unbelievable. Hiking to mountain summits, swimming with dolphins, jet skiing in the middle of the ocean, seeing Yellowstone, the Grand Canyon, Death Valley, the Utah National Parks and more. It is all so amazing and surreal. Had we not chosen full time RVing, there is no way that we would have been able to experience all of these amazing places together as a family.
There just would not have been enough time in the year or enough money to make it happen. By making full time travel a focus of our life we have been able to experience so many places and things. And choosing to experience them as a family vs. as a retired couple is one of the best decision we have made. Seeing these experiences through our kids eyes is something that is so special and we are so happy to be a part of.
5. Down Time
Living life on the road means we have slow mornings, snuggle time, and a lot of time to just hang out. We aren't rushing from one activity to the next or have a schedule that is packed full of things to do. Instead we have a lot of down time where we can relax together as a family. In the morning it can take us 2 to 3 hours to get up, eat breakfast and get ready to head out the door.
It is nice to have the luxury to be able to take that time in the morning and not have to be somewhere by 8am. It gives everyone a chance to wake up slowly and enjoy snuggling in bed in the morning multiple days a week.
6. Simplified living
Prior to living this lifestyle we lived in a large house that was filled with things. Seriously filled. Living life this way has shown us how little we really need to have to life a fulfilling life. I can honestly say there are only a handful of things that we miss from our house (a nice big bathtub, the trampoline in the backyard for the kids to burn energy, a stove for baking cookies and that is all I can think of).
Living a simplified life is so much, well, simpler. It is less to maintain, less to take care of, less to worry about. It also makes us better understand the things we really do want from a materialistic standpoint. Which then makes them mean more when we have them. For example, right now I really want a nice warm zip up sweatshirt – I want a longer one with a zipper, that is important to me. That means I don't want to run to Target just to buy one to have one. Instead, I want to find a brand that I want to support and a sweatshirt that when I put it on it feels right and I really like the way I look in it – since I know I will be wearing it a lot if it is the only one I have.
For the kids they now realize that there are toys they have that they never played with – and when we talk about it they totally get it. It makes them more conscious on when they choose a new toy or on what toys they want to keep with them. When we go through everything to re-simplfy – which we do at least once a month. They have a really easy time choosing what to keep and what to get rid of.
Simplified living has helped us better understand ourselves and given us the ability to really thing through and understand our decision when we make a purchase. Which opens up room in our life for more experiences and time together as a family.
Read more: How We Keep Our Life Simplified
7. We can do anything we set our mind to
Making this crazy leap to break away from the rat race and live life on our terms has taught us that we can really do anything we want to do. No it isn't always an easy path and isn't all rainbows and sunshine, but it is possible. We just have to put our heads together, decide what we want, and then make it happen. We now know we can do that. It isn't something way out in front of us but instead something we have already done once. And as everyone knows once you have done it once it is easier to do it again.
Full time family travel isn't always rainbow and sunshine which we write about here: 7 Things We Hate About Full Time Travel.
But overall the challenges we face have been worth it for all the things we love about it. This process has been more eye opening to us as individuals and a family then we were expecting. Full time RVing isn't just about traveling to new places but instead is about so much more. It is about pushing our comfort zones, taking control of our life and really living with a purpose!
Tell us why you think Full Time RVing would or wouldn't work for your family in the comments below!
Pin it for later!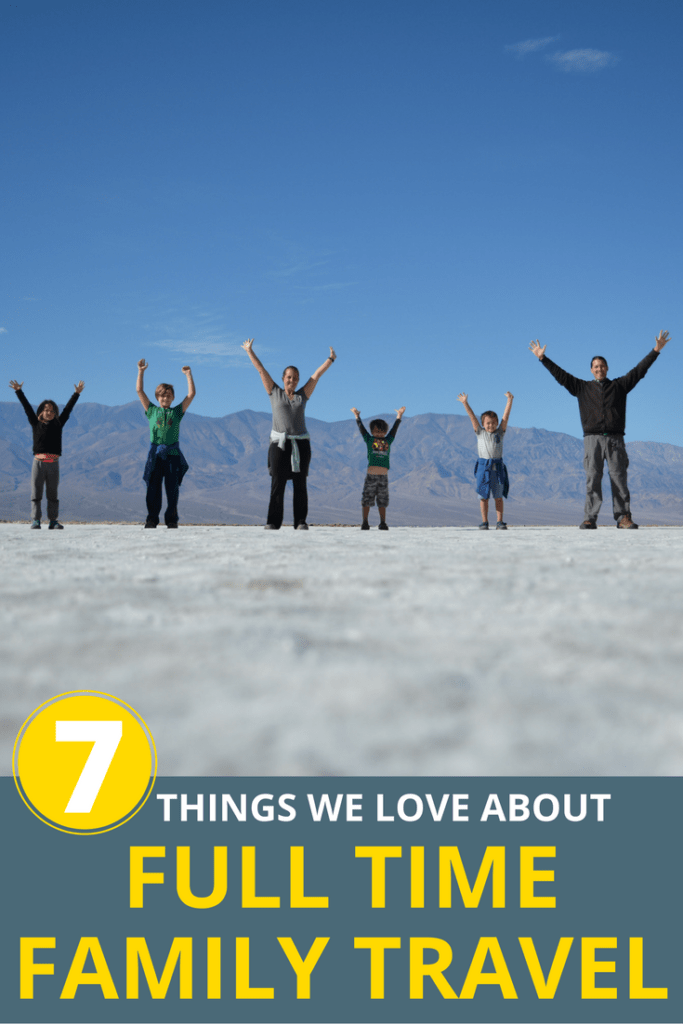 DISCLOSURE: This post may contain affiliate links, meaning I get a commission if you decide to make a purchase through my links, at no cost to you. Please read my disclosure for more info.