Bahia Honda State Park in Marathon, Florida Keys is beautiful! We pulled in and it started to rain so we headed over to the nature center. It was a small room but they had some cool information about animals in the area. We were also able to find out what some of the things we had found during our low tide exploring were!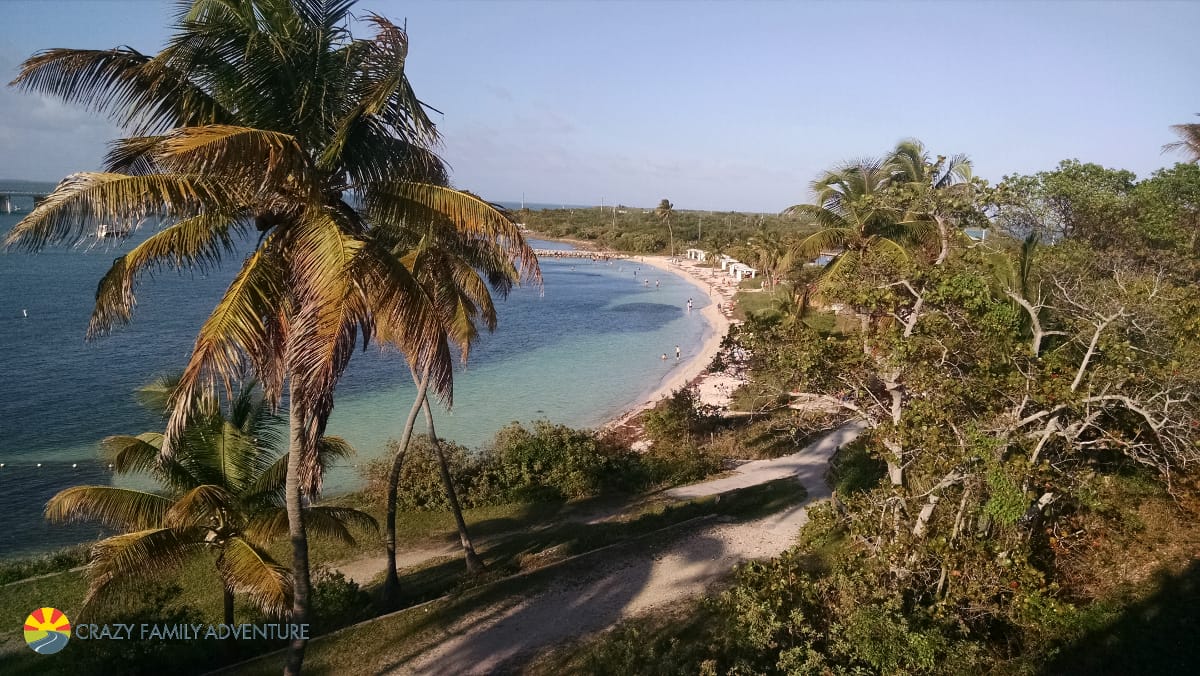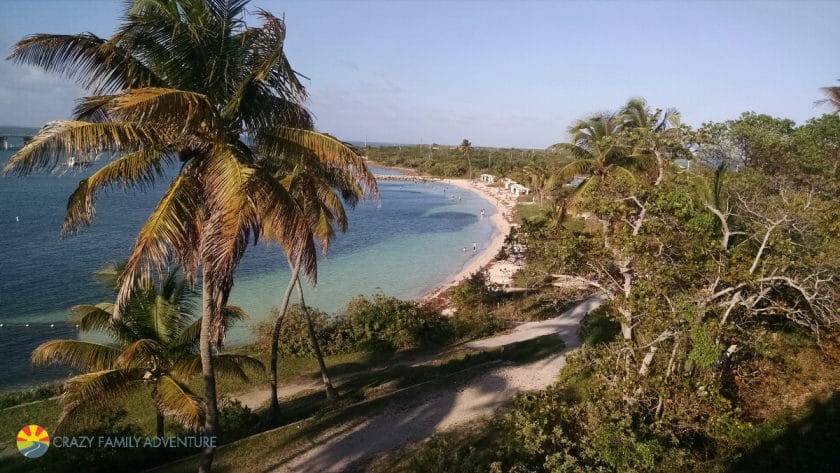 After that we headed down to the beach (the one by the bridge). It was still pretty overcast but we have learned that in the Florida Keys it is never cloudy for long! It started to rain and luckily we were close by a shelter on the beach so we were able to move most of our stuff under it. Then we decided to go swimming in the rain! It was awesome seeing how the water bounced off of the ocean water while we were swimming.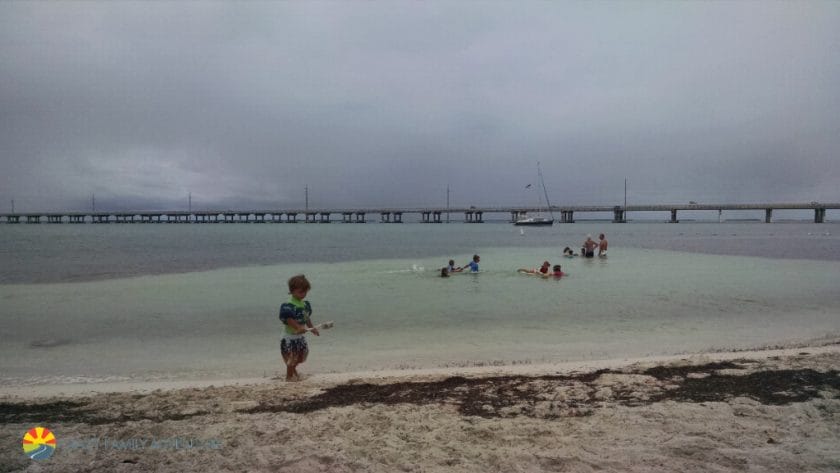 Eventually the rain stopped and the sun came out and it turned into a gorgeous day. We ended up with the best spot on the beach. We had a huge area filled with all of the kids toys, a blanket under the shade of a palm tree, and we had the shelter to ourself. Almost everyone else had left when it rained! Tip: When it rains stick it out – It is usually worth it!
Some undergraduate students came over by us and showed us a Portuguese Man of War jellyfish that they had gotten! We had been wondering what they looked like and it was crazy they don't even look like a real living thing. This is part of the fun of doing what we do. We end up meeting random people, seeing random things, and learning so much on the way.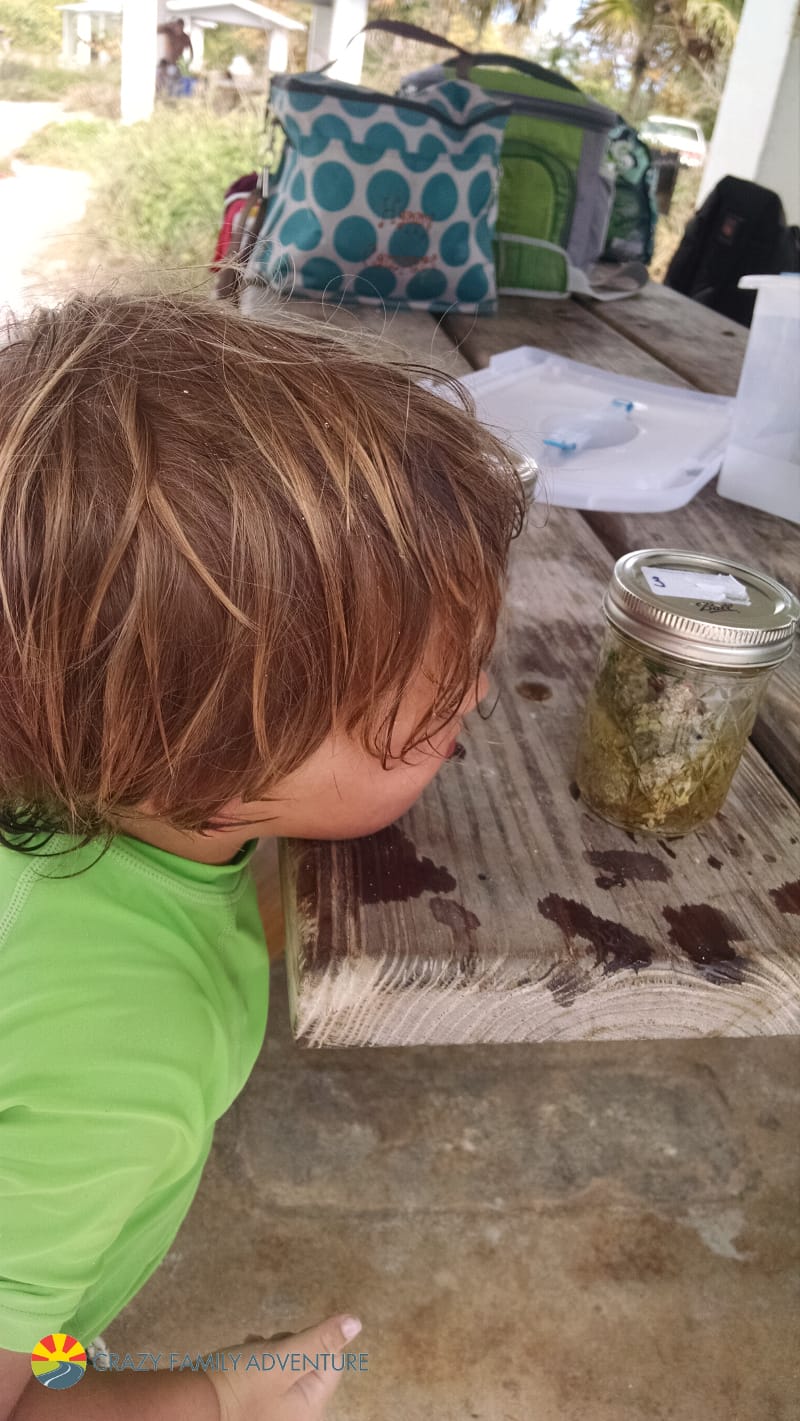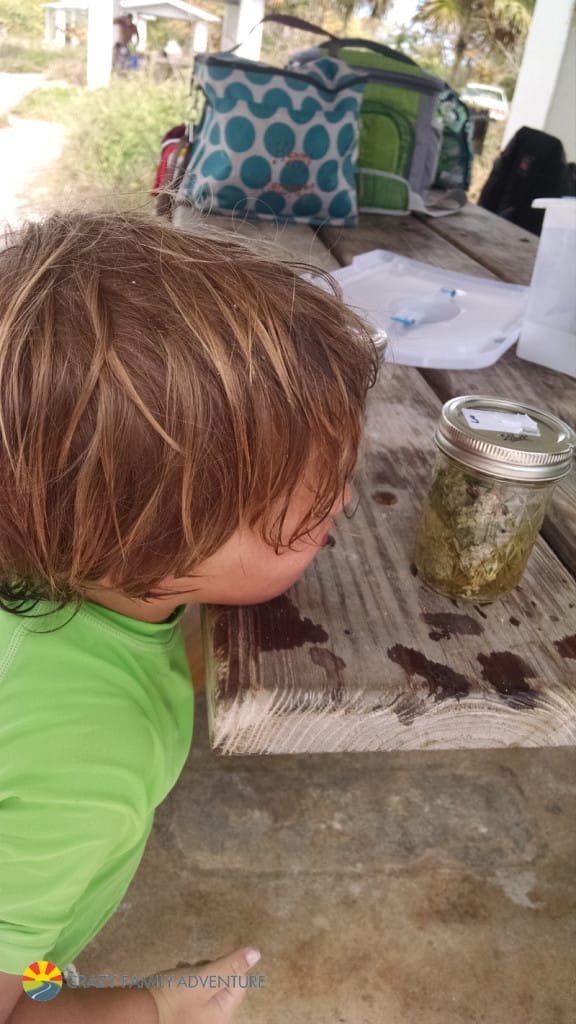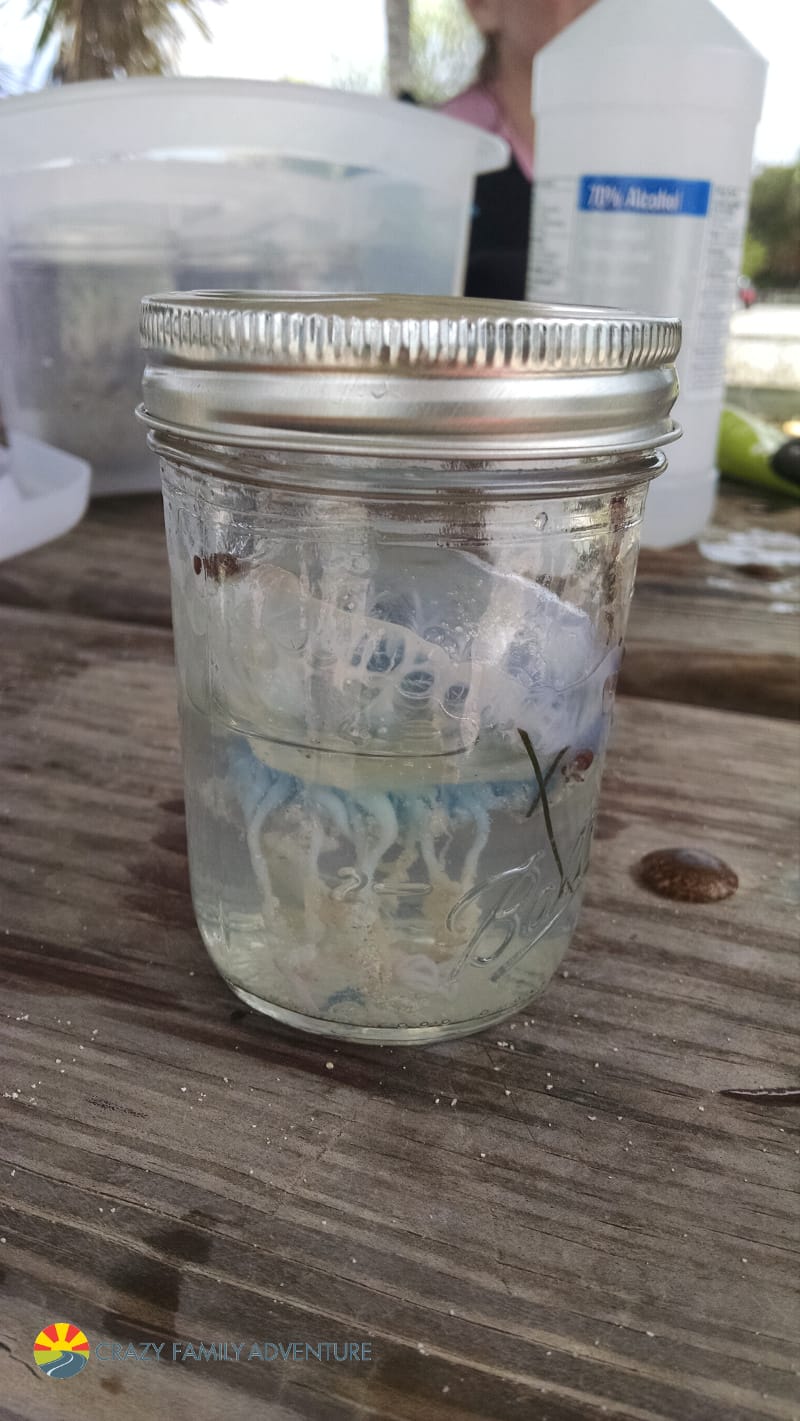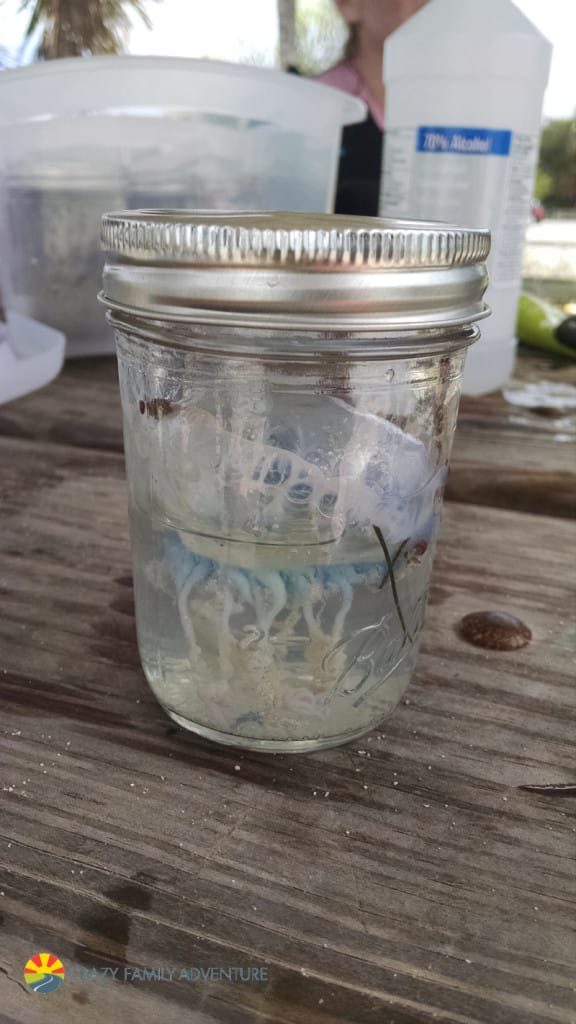 We spent the day in the water, snorkeling, playing in the sand, taking pictures, and just enjoying the beautifulness! It has been awesome to watch the kids get more comfortable with being in the ocean. At first they were worried about seeing a fish or a shark or touching seaweed. Now Carson is intentionally going out to look for fish. Melia has also gotten really good at snorkeling. Poor Cannon has had to miss out because of his arm. And Knox does well keeping up with everyone!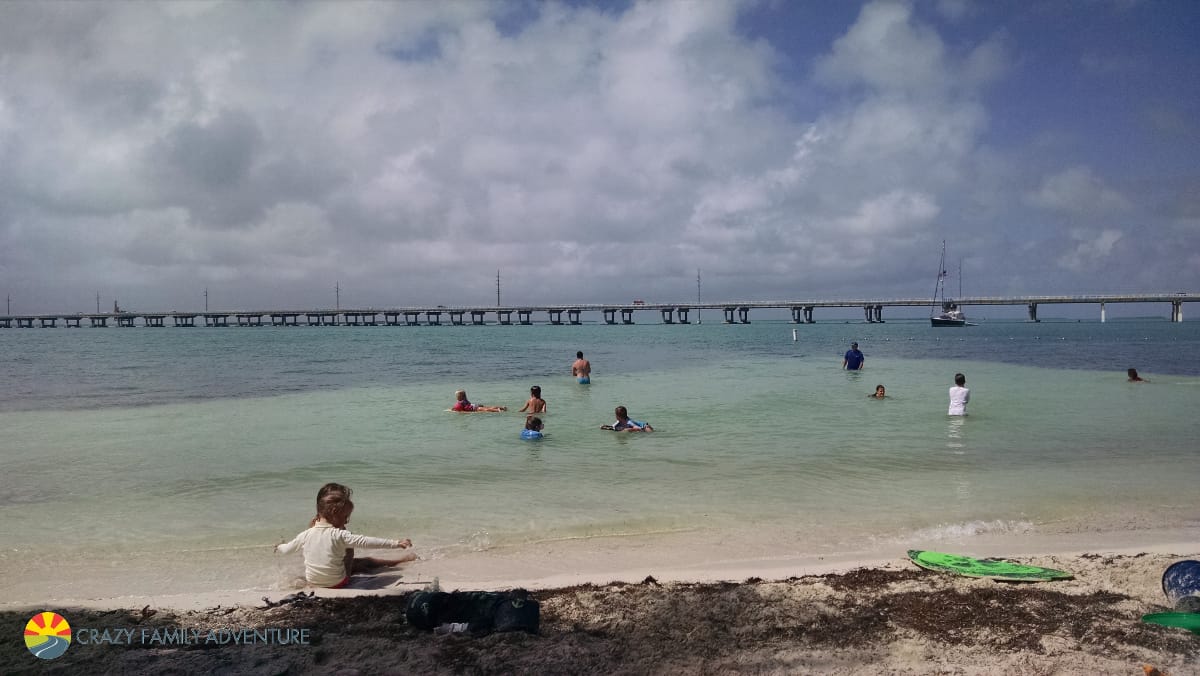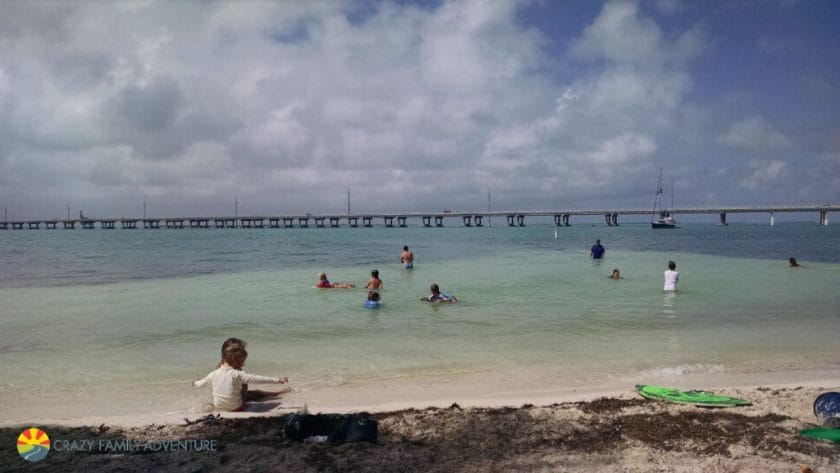 Before we knew it it was dinner time so we headed over to the snack shop and ordered pizza's. Then we gathered everything up and went and did some hiking around the park.
There is an old bridge where the Railroad use to go and you are able to walk up on it. It is right out over the water and has some amazing views.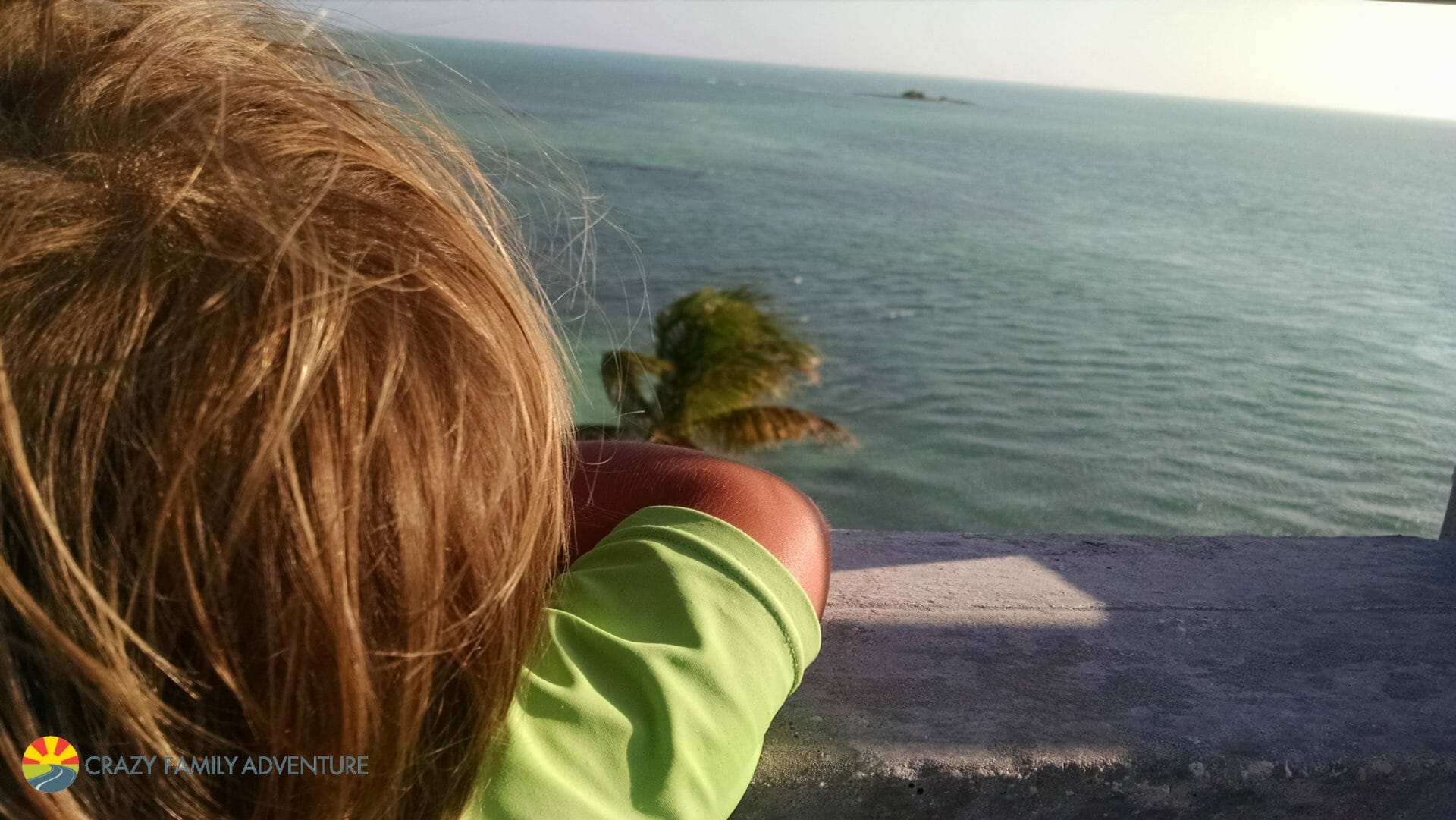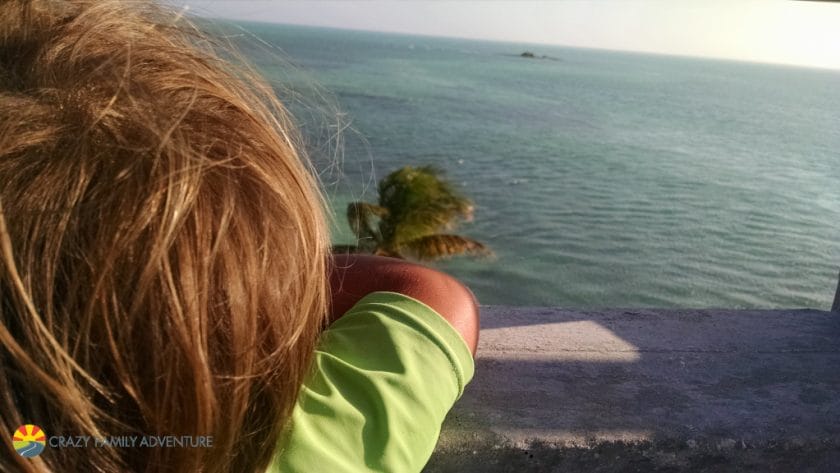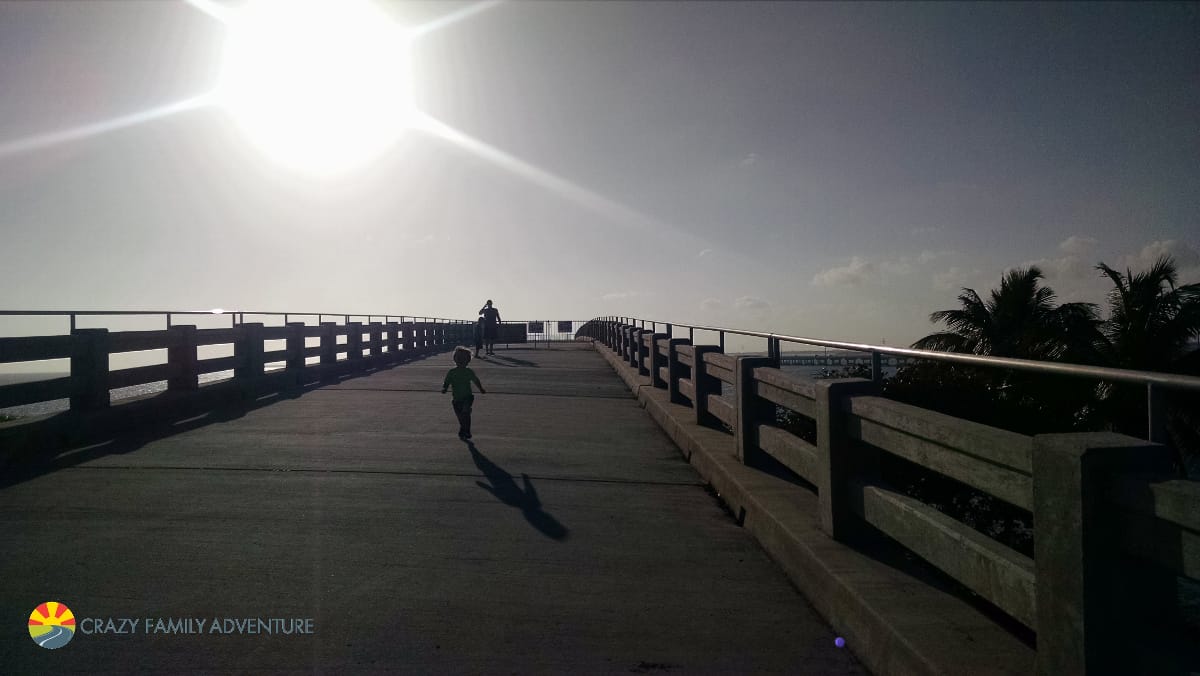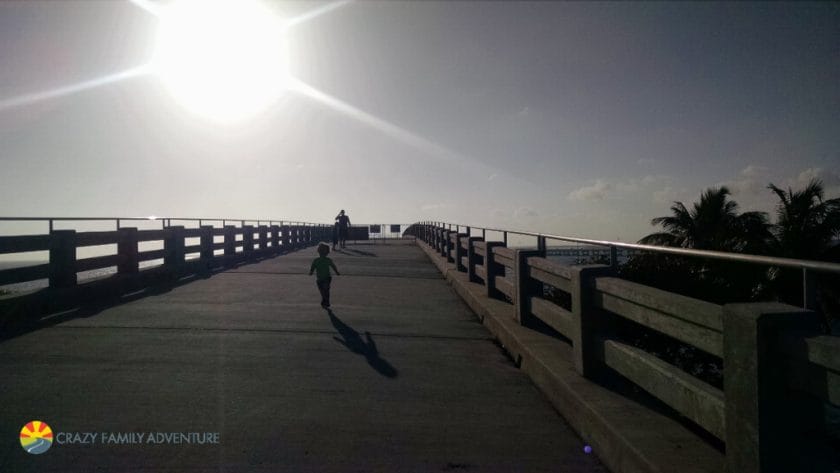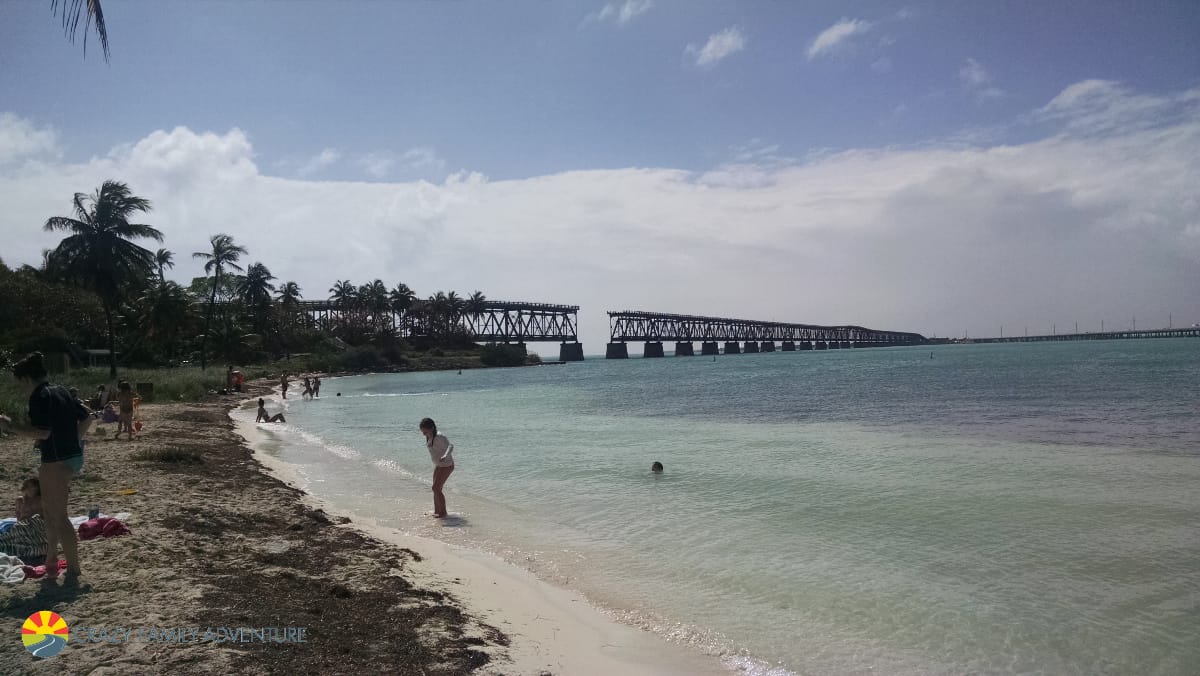 We are so glad that we stuck it out through the rain because it absolutely turned into a beautiful day and we had so much fun!
Cost: $4.50 per person. 5 and under are free.
Website: http://bahiahondapark.com/
What to pack: Snorkling gear, towels, bathing suits, change of clothes for walking through the trails, snacks, sand toys.
Family friendly: Yes it is a great beach
Busy: Yes – it can be. It would be best to get there early so you get one of the covered shelters with picnic table.
Length of stay: All day
Stroller accessible: Everything is in walking distance so you wouldn't need a stroller.
Food: Can buy there (just get there before they close) and can bring in your own food
Bathrooms: Yes and showers
Goods to purchase: Yes gift shop, food, boat trips (snorkeling and fishing)
Groupon or other online coupon: Not that I found
Breastfeeding area: Yes – sitting on the beach while everyone else plays
Secret things: Look for the Manatees by the dock by the snack bar
Treasures: Bring your snorkel gear.
Best picture place: Top of the old railroad bridge – with the beach in the background
Avoid crowds: As the day went on and it got closer to dinner time people really cleared out

RV accommodating: There is a RV campground. There is not RV Parking by the beach for large RV's.
Height restrictions on parking lot: No
Recommend: Yes! I would recommend planning to spend a day here. They have a snack bar and snorkeling tours, rentals and a gift shop.
DISCLOSURE: This post may contain affiliate links, meaning I get a commission if you decide to make a purchase through my links, at no cost to you. Please read my disclosure for more info.