To date this journey has been one roller coaster ride!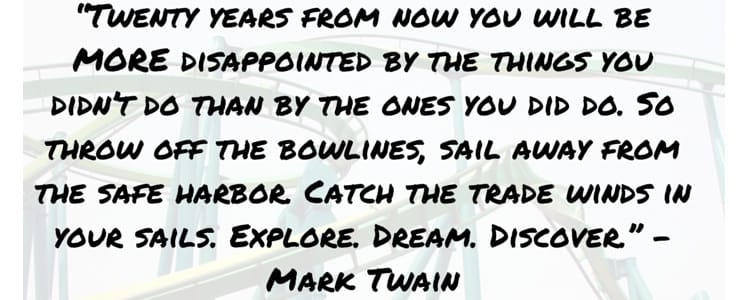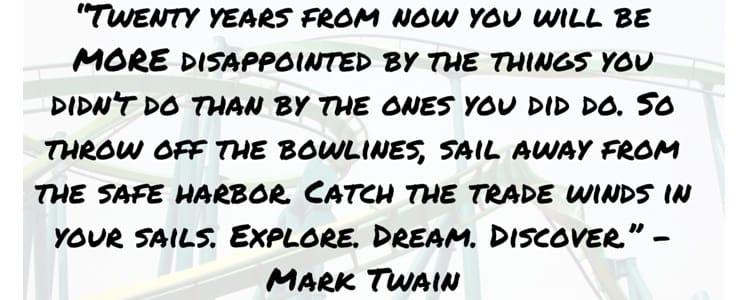 The excitement around pursuing this amazing life has been crazy and fun and so exciting! Then on the other hand there have been lot's of hard and emotional times. Don't we all just wish we could go back to that pure bliss of excitement you feel on Christmas Eve night when we are a kid!! Unfortunately I think we all know too much as adults to ever truly regain that unbridled excitement – but it is definitely worth trying for, right?!
Before we put the house on the market we talked about it and talked about how we weren't sure if we wanted to leave the comfort of a big beautiful house in an awesome neighborhood. But then we talked about how cool of an experience this would be and not wanting to look back 10 years from now and wish we would've. So when that first offer came for the house we talked again – WOW this is real! Then the fear set in – can we really do this – are we sure – is it a mistake. We finally decided let's go for it. As Craig said – Let's close this chapter in our life and start a new one. So we had an accepted offer! But there was a contingency and they had to sell their house first. While we were waiting someone else was interested in the house! And they were an awesome family that I knew through Le Leche League! They had 4 kids and we knew they would love the house the same way we did and would appreciate all of the things we had done to make it into a family house! So we accepted a second offer on the house – and were really hoping this one would be the one we were able to go with! Once we presented the second offer the first offer had 3 days to either drop their contingency or else their offer was off the table and we could go with the second offer. They took every second of the 3 days and on the last second let us know that they could not lift the contingency! Yay! Now we could go with the second offer. This was exciting but scary – because this time there was no contingency so this was it! We went through all of the same conversations and the tears again but kept coming to the same decision – we just need to go for it! So we did! But my take on it was if we are going to sell the house we were going to do this 100% – meaning we weren't going to stop until we had hit the road traveling – I wasn't just going to give this house up!
Believe me there have been times I have REALLY missed the house! But over time it has become more of a – Yeah the house was really nice and we really enjoyed it when we were there and we will always remember it – but we are ready to move on. We will always love the house and the memories that we made there and I know there will still be times when we will miss it but as the months have gone on it has become less of a sad/emotional thought and more a happy memory!
So we made the first step: we had sold the house, bought the RV, and moved into a campground. No it was not as easy as that sounds but we did it. Now we always knew this wasn't going to be easy – basically we would be straddling 2 lives – our new RV life and also our old life with friends, families, activities, etc. Plus we had to get our plans in place for how we were going to be able to do the traveling we wanted to do. So we were going to have to get use to settling into a RV along with me starting my business and Craig figuring out what he was going to be able to do with his job.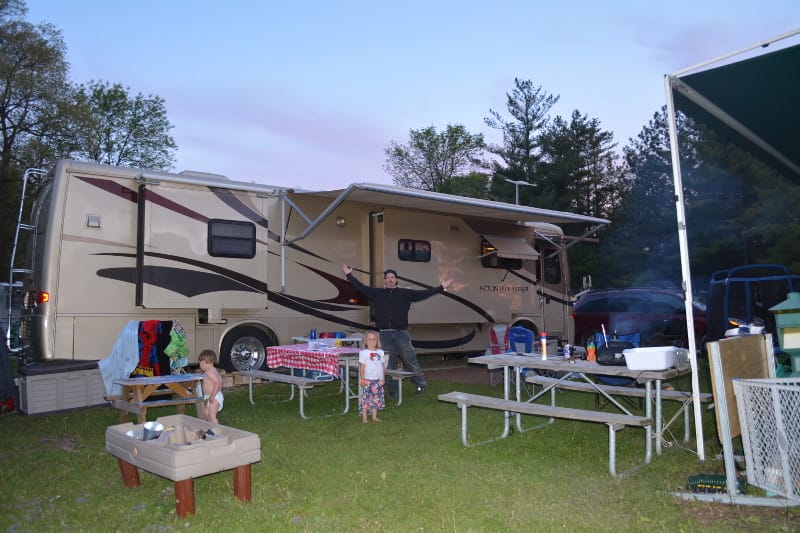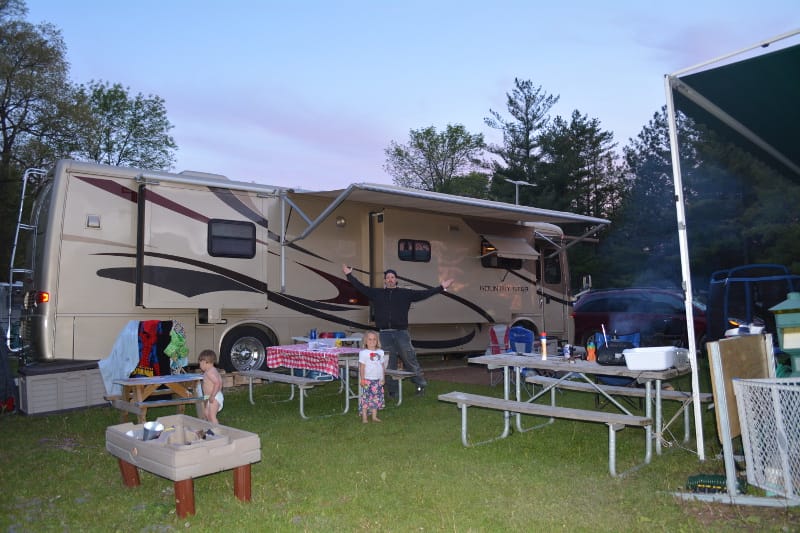 We are still working through finalizing everything so we can do the traveling we want to do. That has been another roller coaster ride – we think we are good to go, then we aren't sure, then we think we are, then we aren't. There have been a lot of times when we have asked ourselves what the heck are we doing???!!! Is this the right thing to do?! But no matter what we do in life we never truly know if it is the right thing so at some point you just have to go for it!
There have been so many times when we have thought it would just be easier to just give up – go back – buy a smaller house – and travel when we can. But we keep pushing and pushing and thinking and rethinking and pushing. We are going to keep on trying and will adjust as we need to. We are still hoping to make it work the way that we want to – but there is a chance it might take longer then we hoped for that to happen. And if it does that is OK – we will keep pushing and working for it! When we first started thinking about doing this I thought why wouldn't everyone do this?! Now I know why! This has been hard, emotional, and a LOT of work! But it has also been fun, amazing, surreal, and enlightening (that will be another post :))!
As of now we are still on this roller coaster ride and will hopefully have more answers by the end of October. For now when we leave Jellystone we will be going to State Parks around the area and then will be heading down to Tennessee for November. It will be quite another transition going from the luxury of an RV Resort – FULL hook ups, pool, activities, etc. to a State Park where you only have 30 amp electric! This lifestyle is all about change and making adjustments. It is all part of the adventure!
DISCLOSURE: This post may contain affiliate links, meaning I get a commission if you decide to make a purchase through my links, at no cost to you. Please read my disclosure for more info.