Riding Mountain National Park is located about 2 1/2 hours from Winnipeg and it was beautiful! We stayed at the Wasagaming Campground in the park which was awesome since we could walk right into town.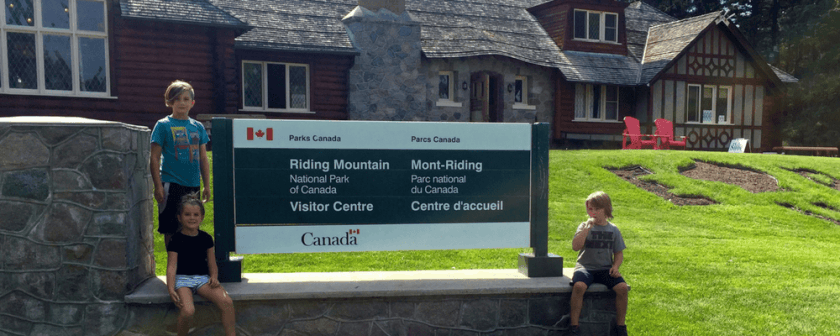 One of the things I really liked about this park was the cute little town right in the National Park. There were restaurants, shops, and the Visitor Center all within walking distance of where we stayed.
Like always, we started with a stop at the Visitor Center to see what they would recommend we do. They had lots of great recommendations and I highly recommend stopping at the Visitor Center first when you go to any National Park.
Ominnik Marsh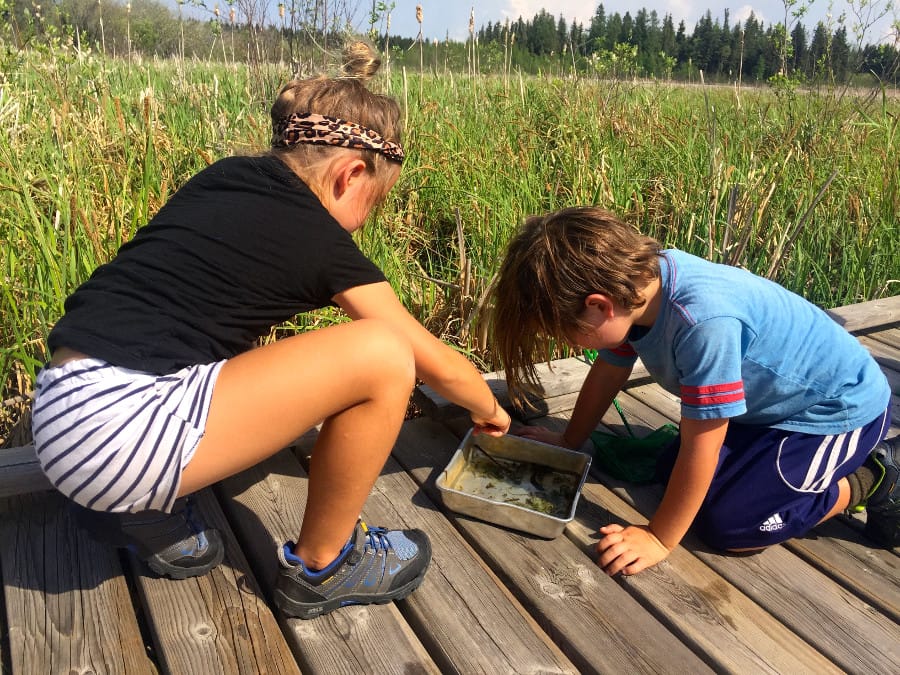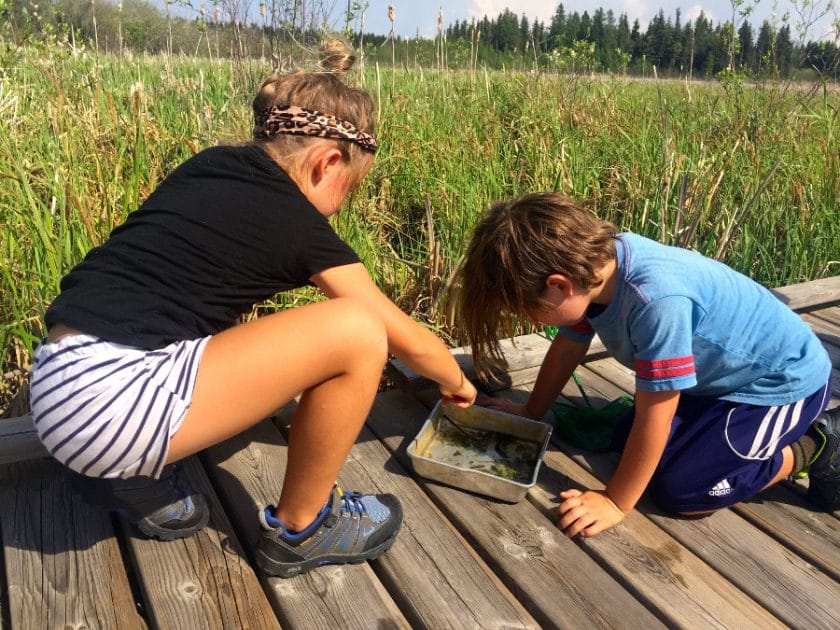 One of the first recommendations was to visit the Ominnik Marsh to see what we could find. Be sure to stop by the Friends of Riding Mountain National Park in the visitor center to see if they have any additional recommendations.
We headed out to the Ominnik Marsh trail which was located behind the visitor center and down the road . . . yeah we got a little lost trying to find it. So here are our directions.
Go behind the Visitor Center to the big parking lot. There is a small building at the far end of the lot, on the opposite end from where the Visitor Center is. Walk that way and then you will have to cross the street and go right a short distance to get to the trailhead.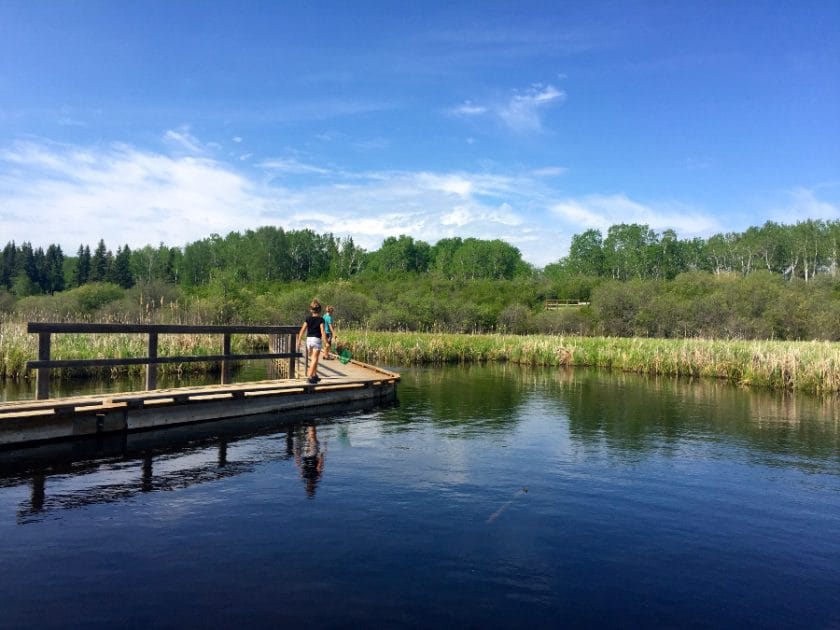 We walked a short distance and then got to the floating trail and were able to walk out over the swamp and start exploring.
Clear Lake Beach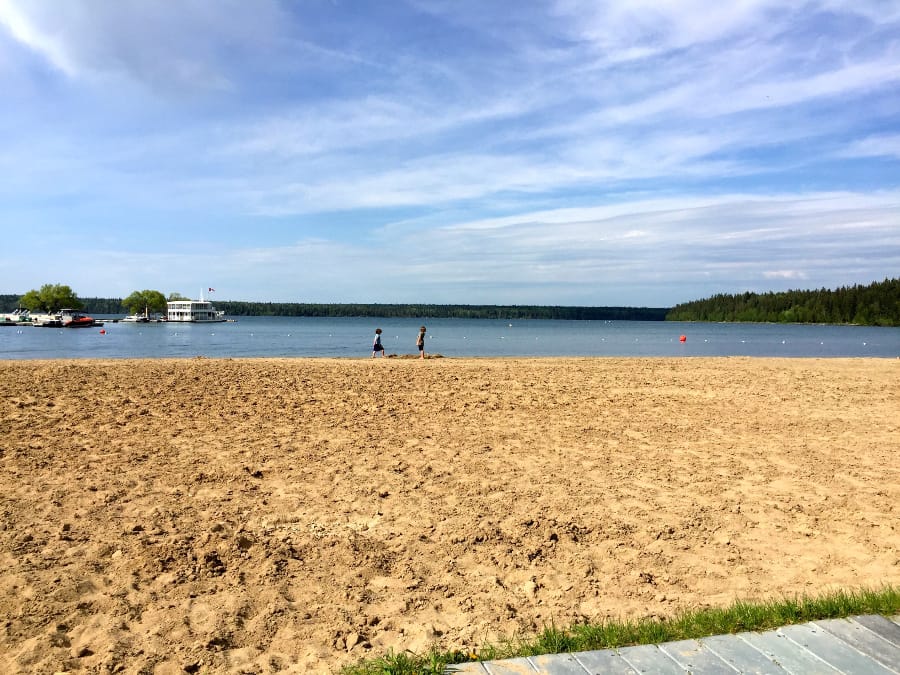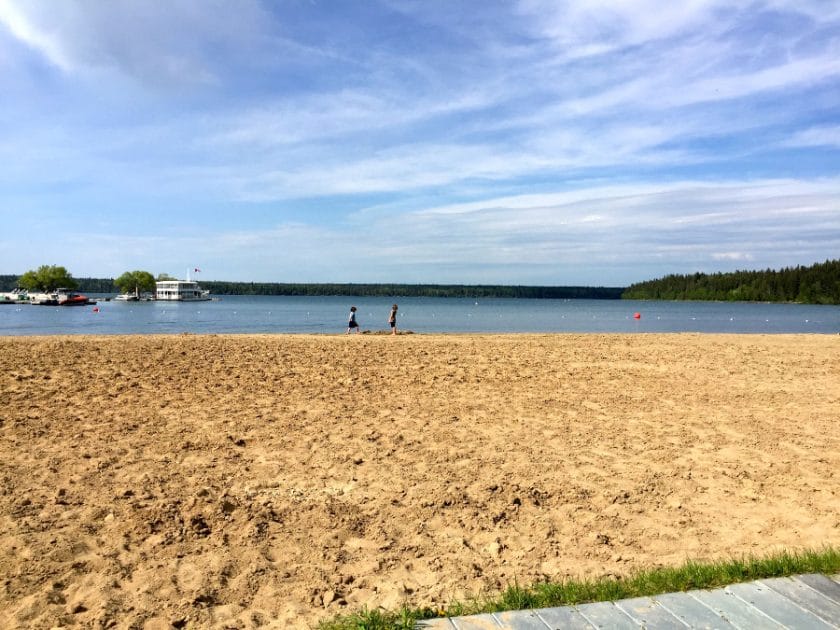 Right past the Visitor Center is Clear Lake Beach. It is a really nice beach where you could easily set up for the day and hang out on the shores of clear lake while you play in the sand and water. There are bathrooms close by and a convenience store right across the street.
Xplorer Program
We are no strangers to the Junior Ranger programs in the US National Parks. So it was fun to try the Parks Canada version. They call it the Xplorer Program and we definitely felt like explorers going on a scavenger hunt to find some numbers that made up a code to unlock the treasure chest in the visitor center!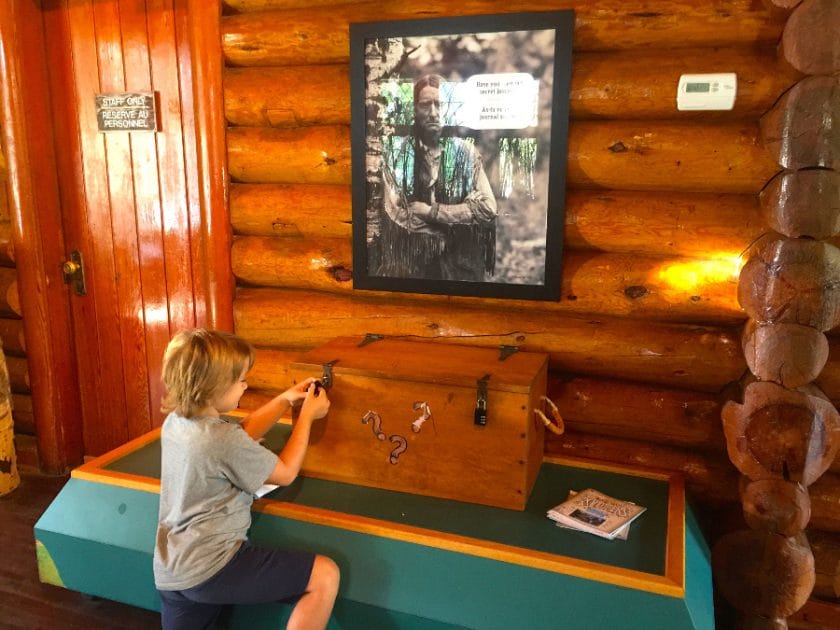 Once unlocked you got your final clue to complete the book and get your prize. It was so much fun to do as a family and I loved that it included us walking around finding these clues together!
I am not sure if this change this program each year. But no matter what the program is it is a great idea to do with kids!
Clear Lake (rent a boat, kayak or paddle board)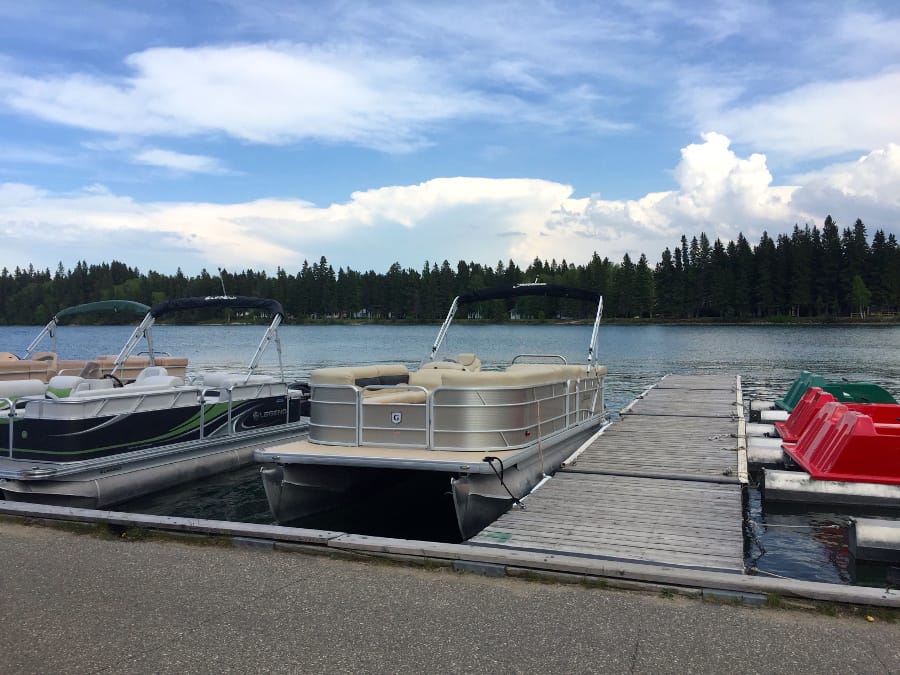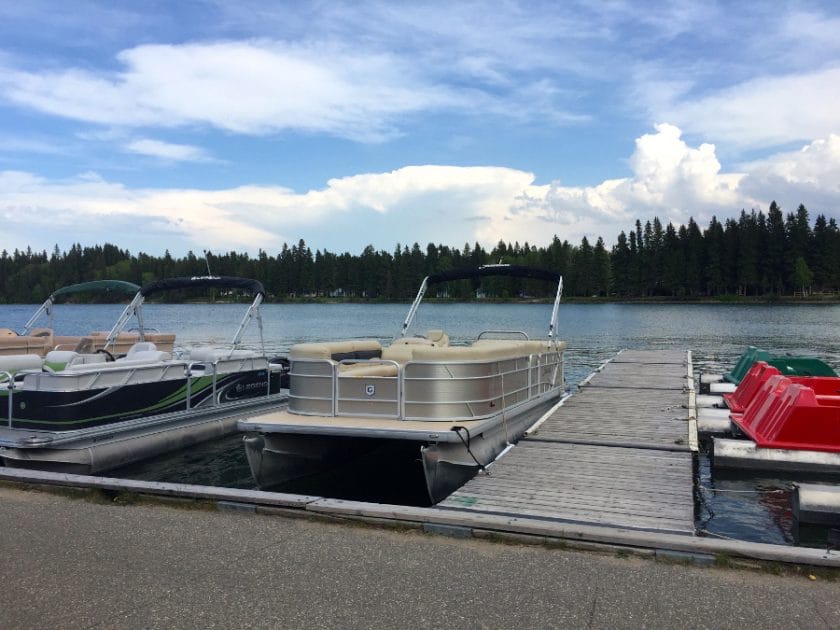 It is called Clear Lake for a reason since it is beautiful and clear! You can either hang out at the beach, walk out on the pier, or if you want to get out on the water rent a boat, kayak, or paddle board!
Your boat will need to be inspected at the Boat Cove before going out.
We didn't get a chance to do this, but know that we know you can we would definitely have this on our list when we go back.
Drive Through The Park
There are lots of drives you can take throughout the park where you can then stop and get out to check out the beautiful views, have a picnic, or just hang out for a while. We recommend stopping at the Visitor Center to ask what drives they are recommending based on the time of year that you are there.
There are beautiful deciduous and boreal forests to see.
We took the drive up to Moon Lake and it was a nice relaxing drive and when we got there they had a variety of picnic tables, a large field for the kids to run, and FREE firewood if you wanted to have a fire! How cool is that!!
Additional Things To Do
There are a variety of hiking trails including Kinosao Lake Trail, Bald Hill Lookout, Grey Owl trail and the Boreal Interpretive Loop Trail. You can also check out the Lake Audy Bison Enclosure.
Riding Mountain National Park also has a large population of black bears so be on the lookout!
Plus there is the Clear Lake golf course located in the national park.
In the winter you can find cross country skiing in the park as well.
Where to stay: Wasagaming Campground in Riding Mountain National Park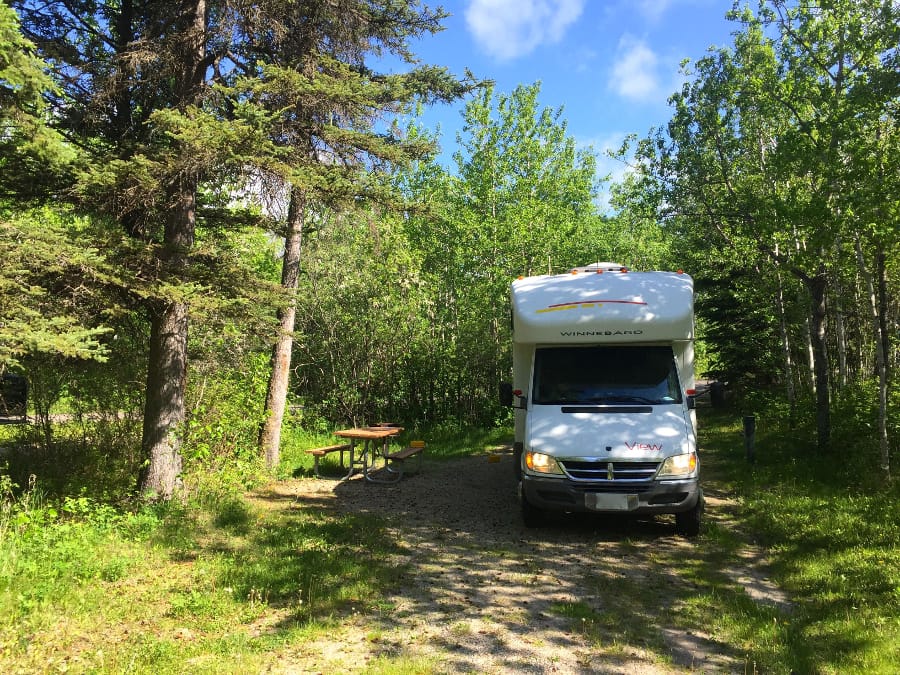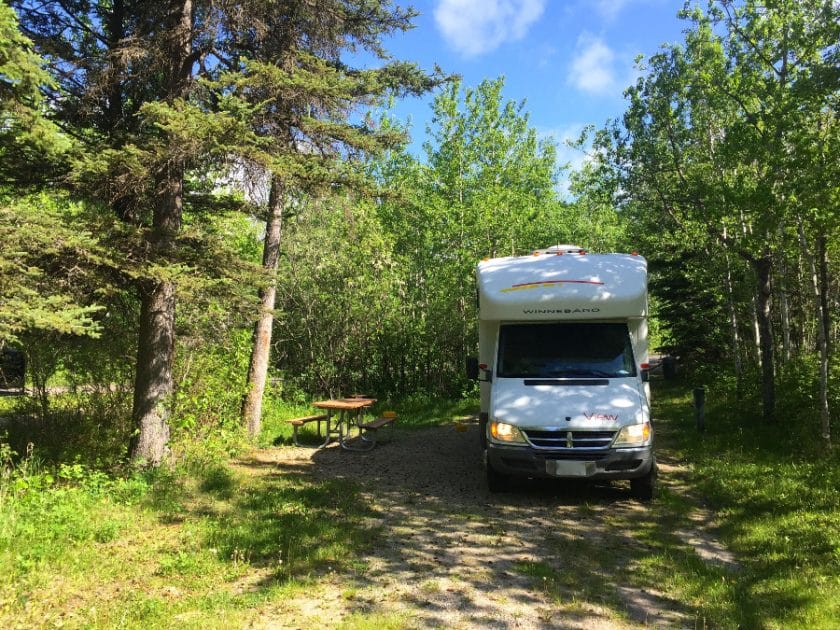 The campground has nice big pull through sites with full hook-ups. There are also shower facilities within walking distance of all campsites.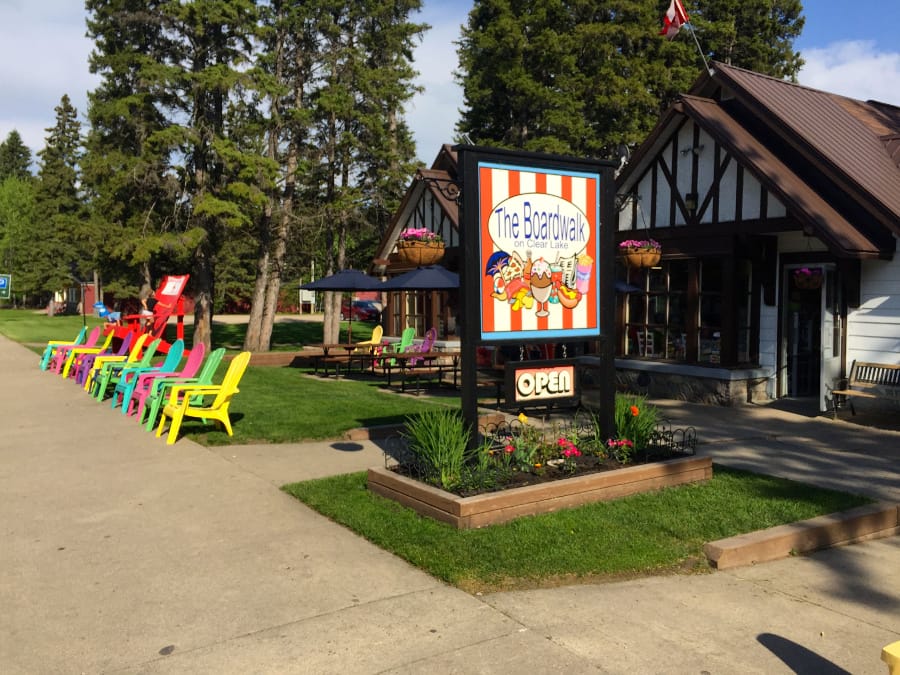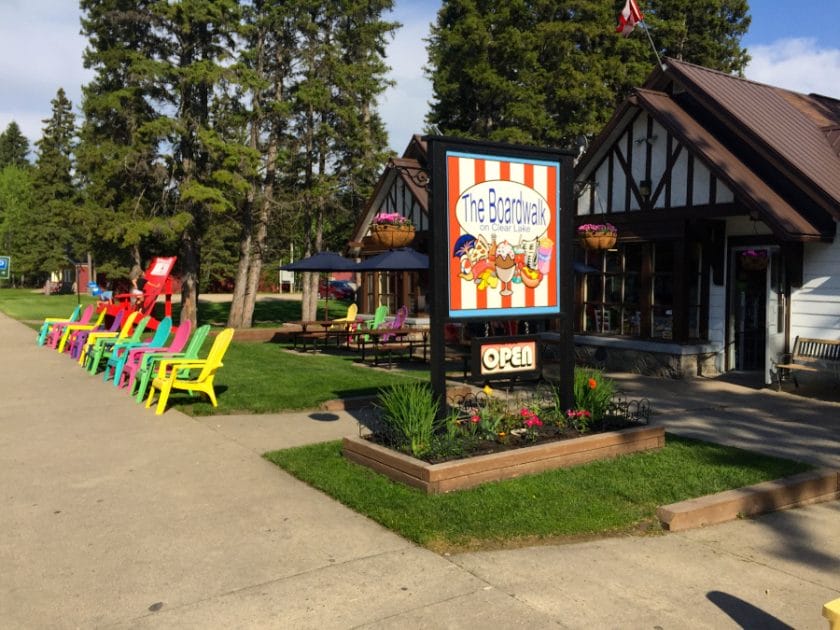 What we liked best about it was that you could take a short walk right into the National Park town and to the beach. Or of course you can take the short drive from Wasagaming into town. But we recommend walking!
We were very happy with our site and due to all of the trees between sites we also had privacy which isn't always the case in a campground!
If you don't want to camp they also offer oTENTiks, which are a cross between a yurt and a cabin. They looked really cool and like something we would want to try some day. You can learn more about the other options here: http://www.pc.gc.ca/en/pn-np/mb/riding/activ/activ2.
We are so glad we made the trip to Riding Mountain National Park and Wasagaming Campground. It was such a relaxing place and a great way to unwind and hang out with each other for the weekend!
Want more information about Riding Mountain National Park visit their site: http://www.pc.gc.ca/en/pn-np/mb/riding
Before or after going to Riding Mountain National Park be sure to check out the amazing city of Winnipeg!
Pin It For Later: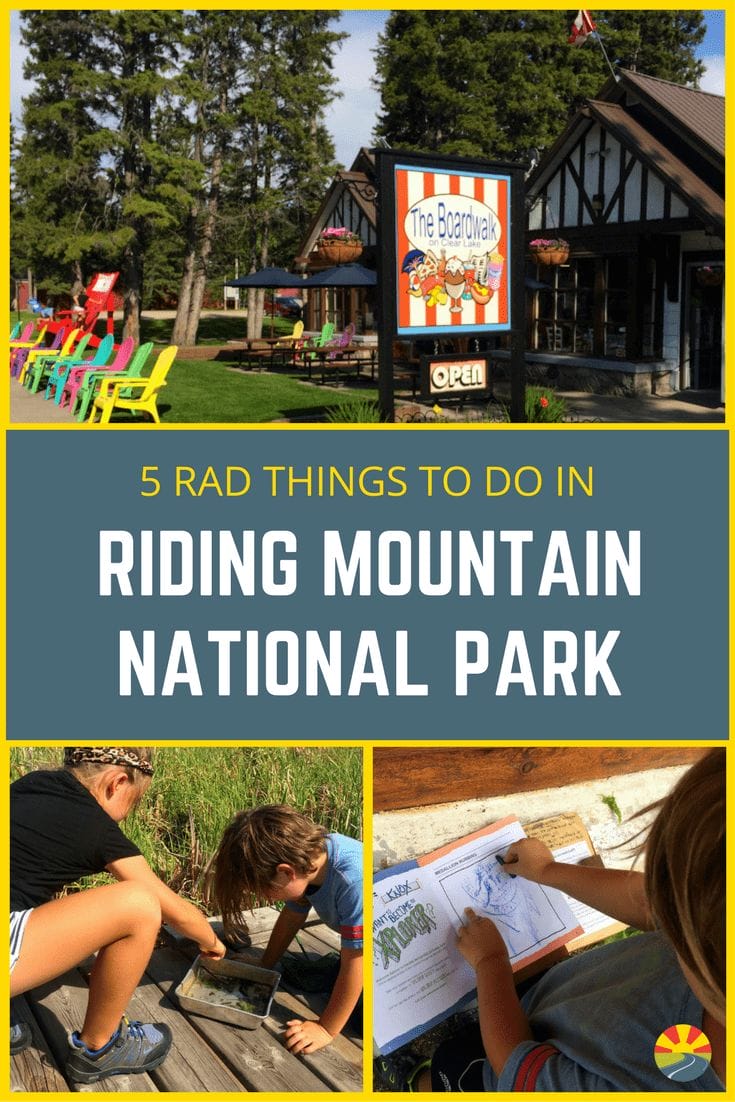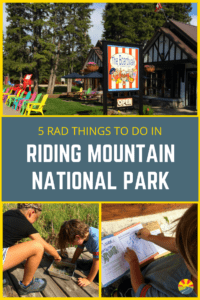 Disclosure: Thank you to Riding Mountain National Park for hosting our visit. All opinions expressed are my own. #truth
DISCLOSURE: This post may contain affiliate links, meaning I get a commission if you decide to make a purchase through my links, at no cost to you. Please read my disclosure for more info.