This is part of our full time family RV adventure series where we share a behind the scenes look at our life and what we have done during the past week. If you want to get notified about these posts please sign up for our Our Adventure email list where we will send you an email every time we put up a new post (approx. once a week) about our adventure and what we have done that week.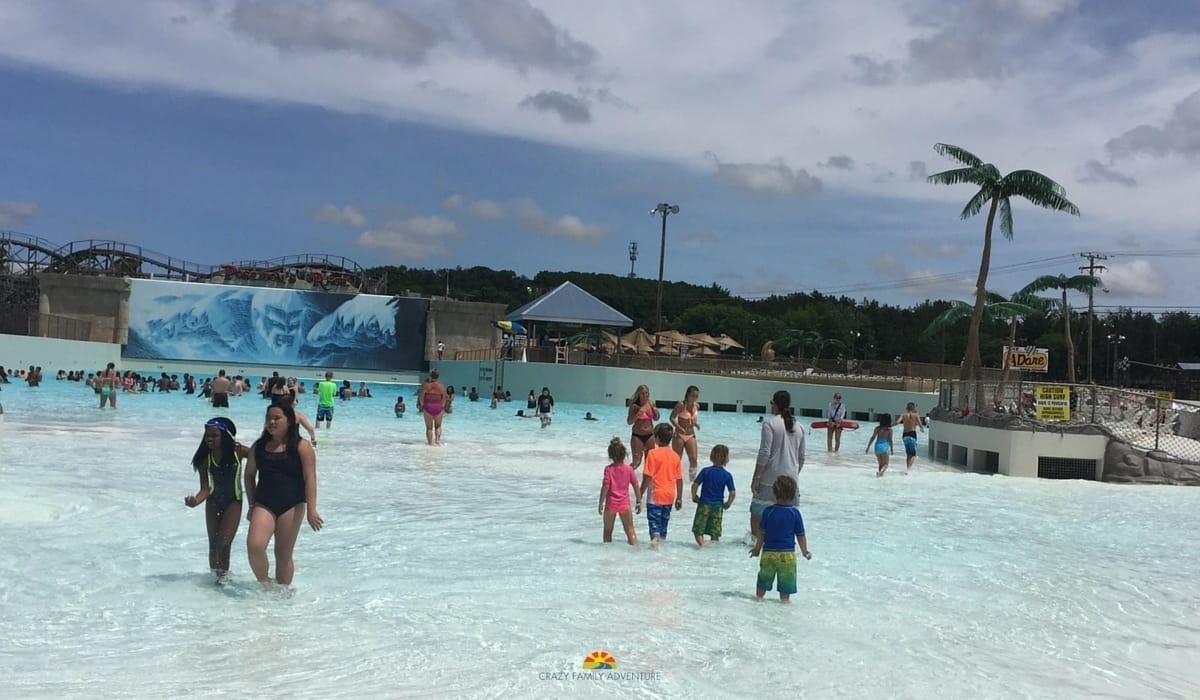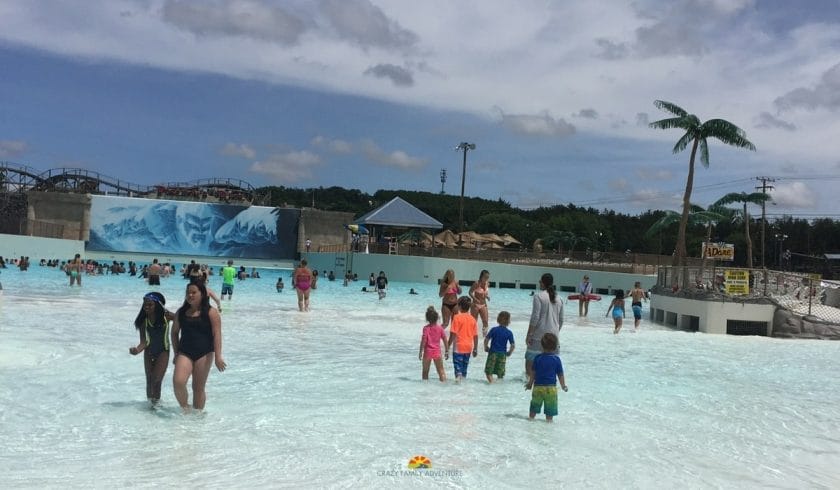 We just got back from a crazy, busy, and fun 3 nights and 4 days in Wisconsin Dells! Me being from Wisconsin and Craig being from northern Illinois we have both taken trips here as kids. In my case multiple trips – like every summer when I was in elementary school.
A trip to the Dells is like going down memory lane. And the cool part about it is a lot of it hasn't changed much in 30 years! We rode on the Original Ducks – where literally I could have rode on the exact same boat 25 years ago.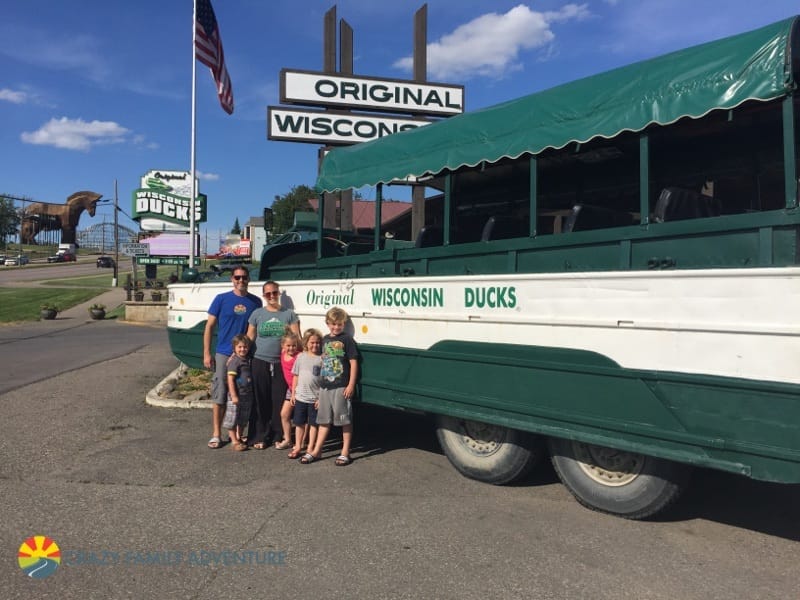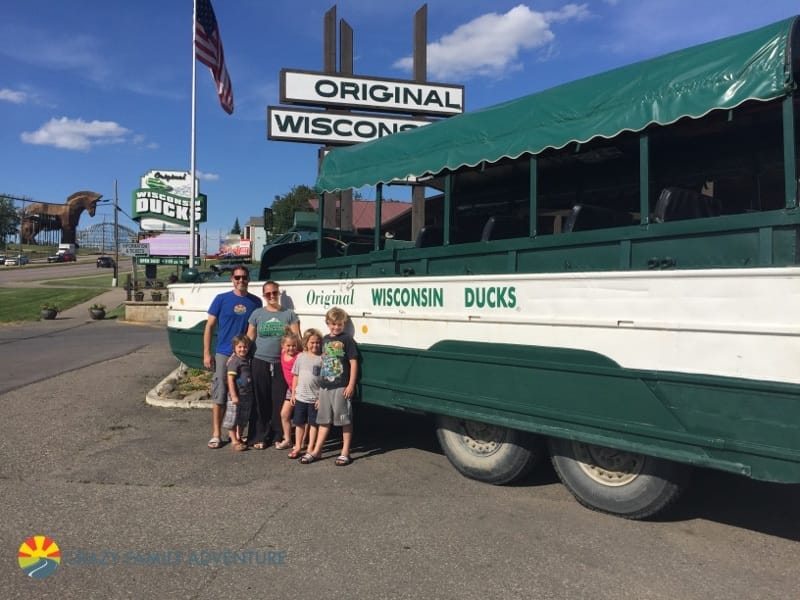 Our first night we stayed at Chula Vista in a whirlpool suite hotel/condo – when you are a family who travels full time in your RV you don't spend a lot of nights in hotels so it is always a treat! And yes Craig and I did take advantage of that after the kids went to bed. I sure do miss our whirlpool tub that we had in our old house. The suite had 2 bedrooms, 2 full bathrooms, a huge whirlpool tub in the middle of the room, a living room, eating area, and kitchen. Craig and I decided it would be the perfect setup for us – minus the huge whirlpool tub (I would be OK with a normal bathtub) and 1 full bathroom and a 1/2 bathroom would be nice. If we ever decide to settle down again.
Our day started out with enjoying the indoor waterpark at Chula Vista. Now the hotels have definitely changed since we were kids. Back in the day, we were happy to have 1 slide going into a freezing cold outside pool back then. Not anymore. These hotels have HUGE indoor waterparks plus outdoor waterparks. They really are crazy but so much fun.
Knox was super brave and just made the cut to be 42" high so he was able to go on most of the slides. Him and Craig went on one of those slides where you grab a mat and go down by yourself on your tummy. Craig sent Knox down then went down himself . . . .
I was waiting at the bottom taking a video of them and when Craig comes down he asks where is Knox. I said I don't know he was with you. Craig then tells me that he had sent Knox down first. What the F**k where is he?!!!
We stood there waiting for a few seconds and when he still didn't come down a lifeguard casually walks over and says oh he probably got stuck in there don't worry he will be OK. Umm yeah OK. So Craig runs up the stairs to the waterslide entrance to figure out what to do while I wait at the bottom in case he comes out.
When Craig gets to the top he sees a lady talking to Knox down in the slide telling him not to climb up because he will slip. Craig runs over and puts his legs down so Knox can grab on and be pulled up the slide. Luckily that worked and Craig got him out. He then runs over to tell me he is OK and I head up to give him a big hug and to make sure he really is OK! Luckily he was just more scared then anything – as I am sure I would have been too.
In ends up that Knox did get stuck on the first turn so he turned around to climb back up the slide. Luckily we let the kids climb up the slide at the park all the time so he knew how to do it. Funny thing was about an hour later Knox went down the same slide again. This time Craig made sure he was all the way down before he went down.
And so our week in the Dells started with some excitement! The next day was a little chilly but luckily sunny so we headed to Noah's Ark. My parents had come up for a few days so they met up with us and Knox chose to hang out with my Dad while the rest of us hit up some slides. Knox was loving getting Icee's and Dipping Dots and hanging out with Boppa by the little kids pool all day.
We had so much fun going down the slides and just enjoying playing together as a family at Noah's Ark and the next day at Mt Olympus. Mom's you can relate to the chaos that is our life and how it seems to always revolve around making sure everyone is fed, clean, happy, has what they need, that we can easily forget to just hang out and have fun with our kids.
That was my favorite part about our trip we had so much fun together as a family going down waterslides, eating cotton candy, hitting up roller coasters, go carts, and the Original Ducks boat ride!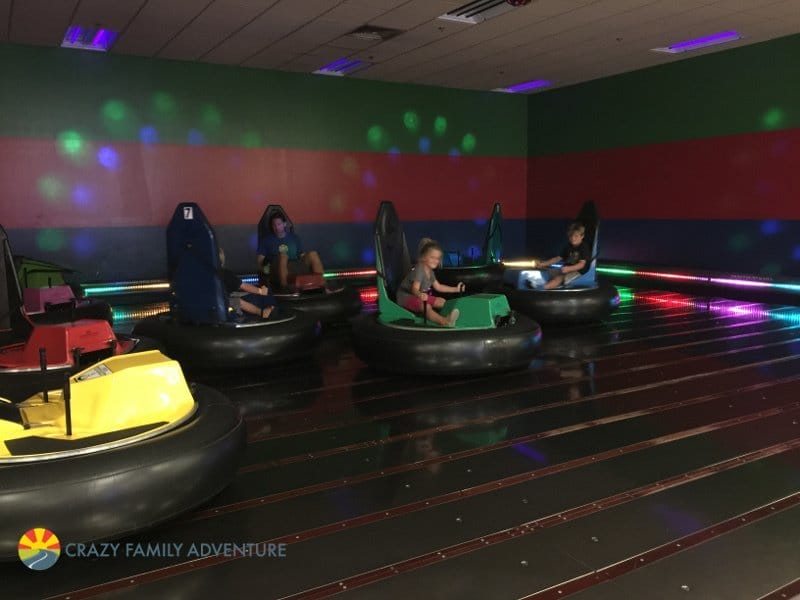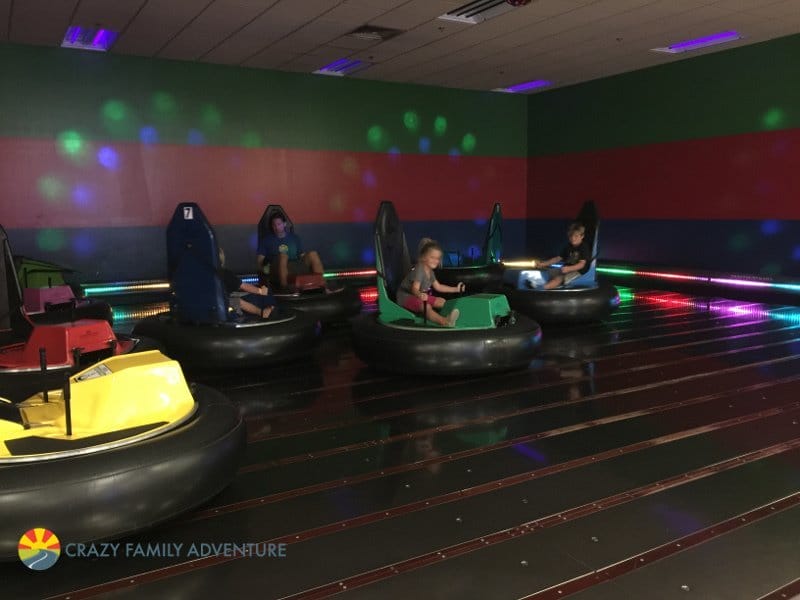 The hard part was there were still too many moments where I personally wasn't nice to the kids. Too much yelling or getting mad at them for things that just weren't worth it. This was a trip where we worked with the Dells Visitor Bureau so they had an amazing line up of things for us to do. But there was a LOT on the list.
I was stressed about making sure that we got to everything we needed to so that we could write a good post on our time there. And this definitely got in the way of me relaxing and being in a place of calm. There is no one to blame but myself and I want to learn how to manage that. It is just so darn hard for me since I am pretty high stung and like to get things done!
These trips usually aren't like vacations for us since we are taking pictures and mental notes so that we are prepared to write a good post about our stay. But they are still AMAZING and we love that we get to do all of these cool things.
I will continue to work on the combination of getting things done AND having fun and being patient with the kids and Craig. It sounds so easy when I say it . . .  but I WANT it to be that way. I don't want to look back and wish I would have enjoyed the time more. That in itself is what I am going to focus on so I can be the Mom and Wife I want to be.
In any case this was definitely one of those trips where you need a vacation from the vacation. We were so busy but had so much fun. We all came home exhausted and a little sun burned and are ready to take it easy and recover from the trip!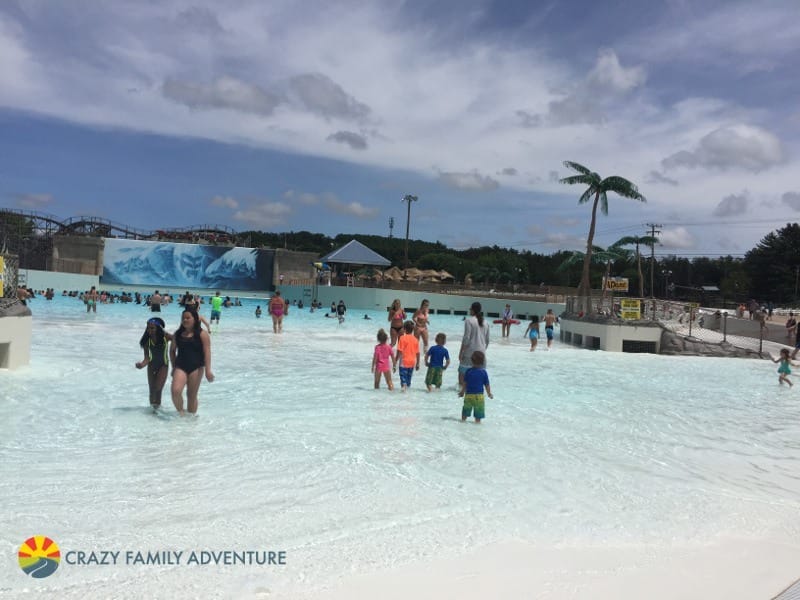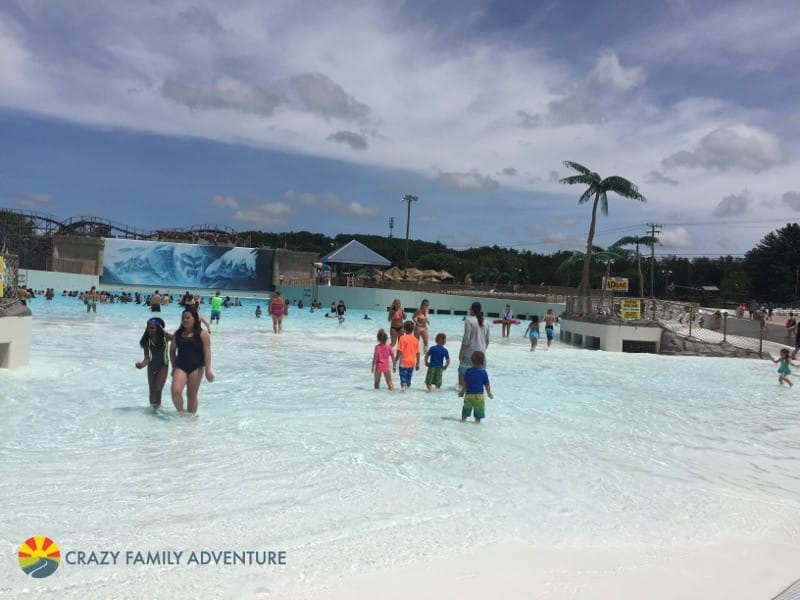 Then this next week is pretty laid back which will be nice while we spend lots of time with Family and Friends, I head to a Bachelorette party, the kids have gymnastics, and next week we have a friends camping weekend planned that we are super excited for!
Stay tuned for our wrap up post on the Dells and all the fun and cool things to do there with your family!
DISCLOSURE: This post may contain affiliate links, meaning I get a commission if you decide to make a purchase through my links, at no cost to you. Please read my disclosure for more info.