Crazy Family Adventure Sponsored Post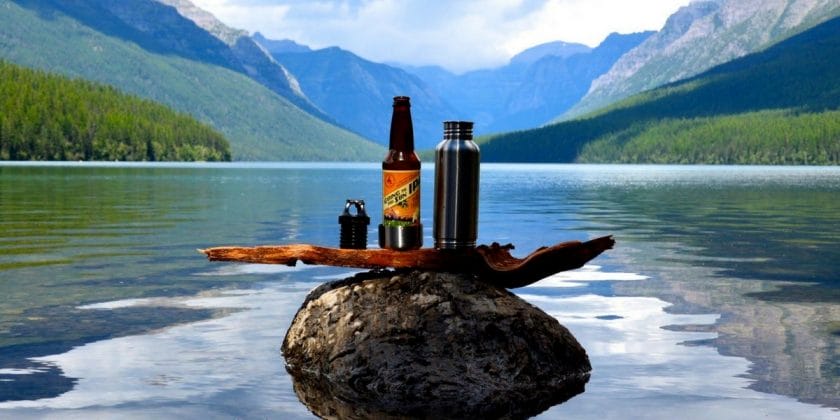 I'm a huge beer fan, so anytime I see an accessory for my beer, I get interested. Hello BottleKeeper.
BottleKeeper is a neoprene-lined stainless steel bottle that unscrews at the bottom to allow a beer bottle to fit snuggly inside. It keeps your bottle of beer cold and secure, which is a great combo.
I love drinking beer from a bottle, but being active and usually on the go, glass doesn't really mesh with my lifestyle. The BottleKeeper may just change that.
There's a lot to like about this product. The design is great. It looks almost identical to my Klean Kanteen water bottle. This allows for a carry-in where no carry-ins are allowed…not that I'd ever do that.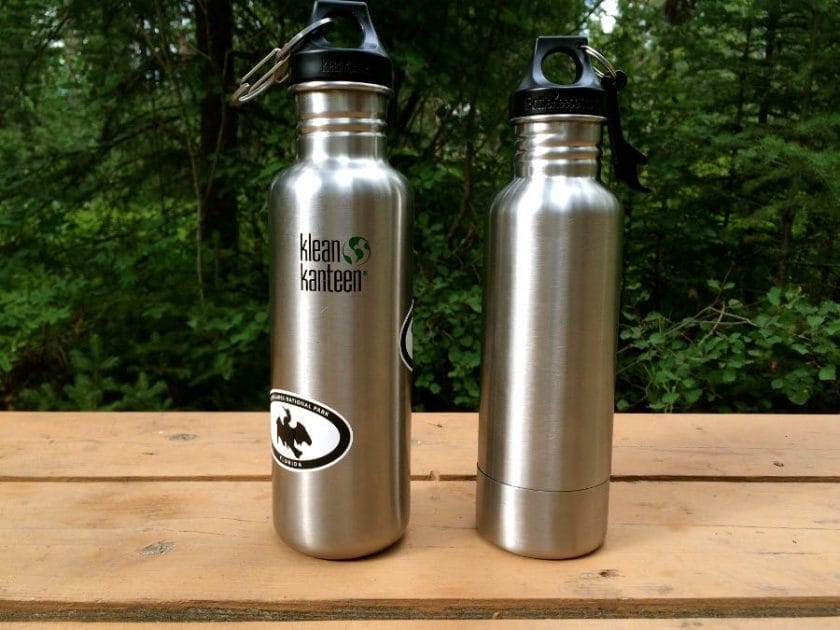 The BottleKeeper Has Great Features
Another cool feature is the neoprene liner that is inside the bottle. This liner is removable for washing/drying and does a great job of keeping your beer cold and secure inside the BottleKeeper.
The cap is your normal looking loop cap. Inside the cap is where the magic happens. There's a seal inside the cap that seals your drink shut when the cap is screwed on tight. I turned my beer completely upside down and, look Ma, no leaks! Very useful indeed.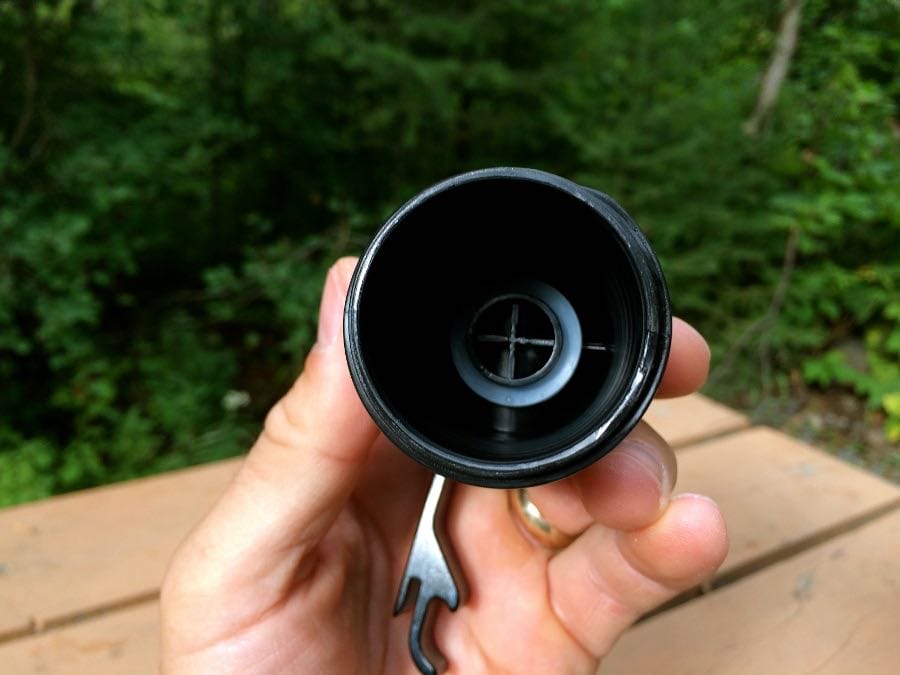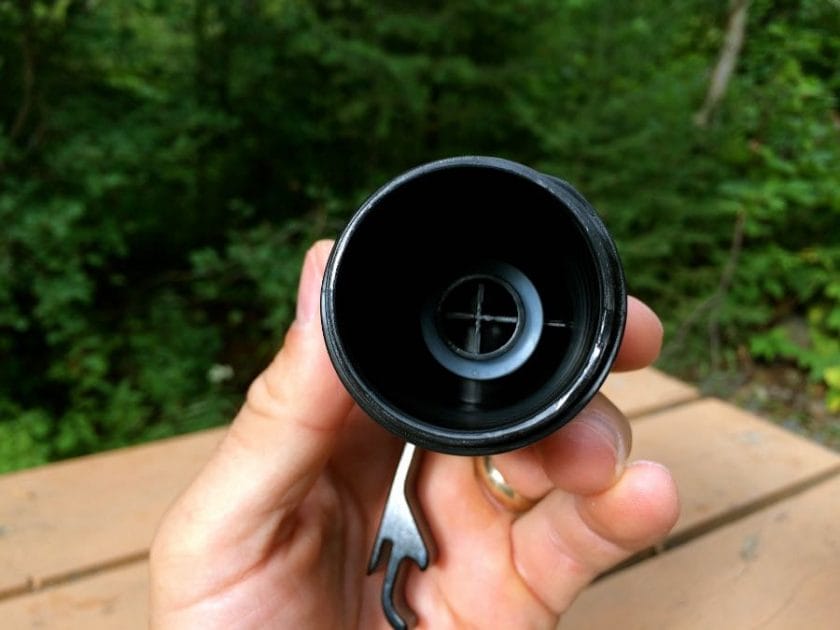 The other cool thing is that the cap is a bit longer than your normal loop cap. This allows for different sized bottles to work with the BottleKeeper.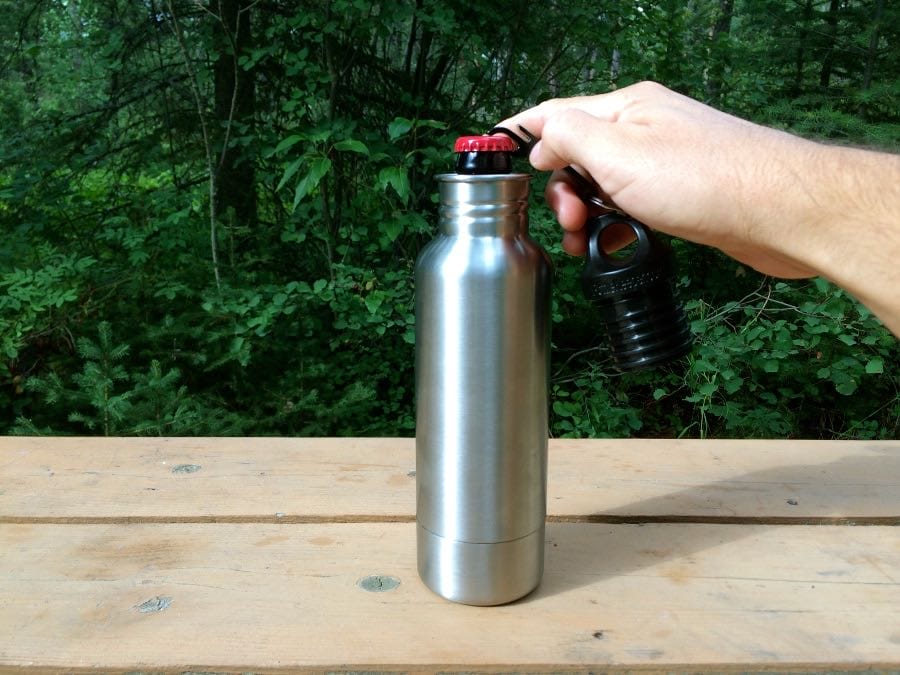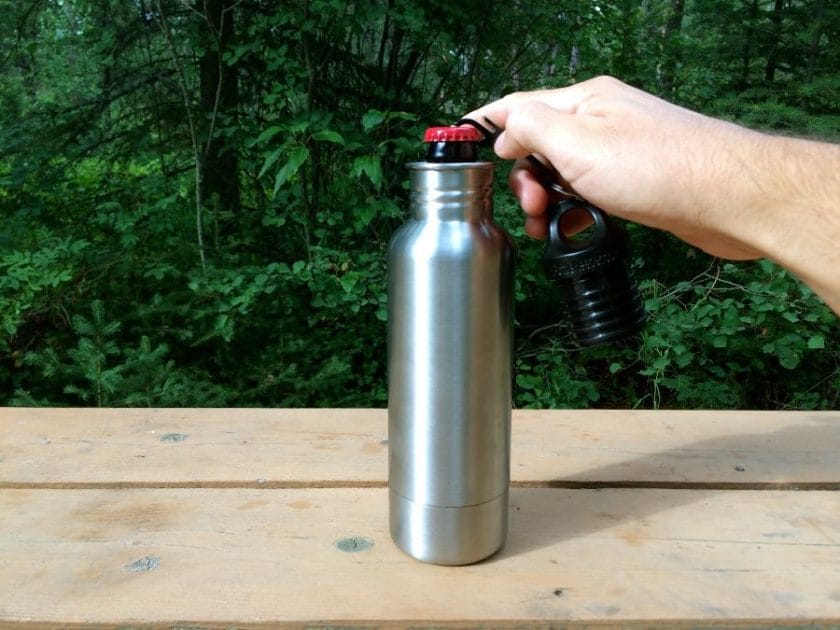 You can also attach a bottle opener to a small hole in the cap. BottleKeeper offers bottle openers, which are pretty nice in themselves. They're made of metal, not cheap plastic and fit very nicely with the loop cap.
BottleKeeper comes in 3 different sizes depending on your bottle of choice, as well as several different colors.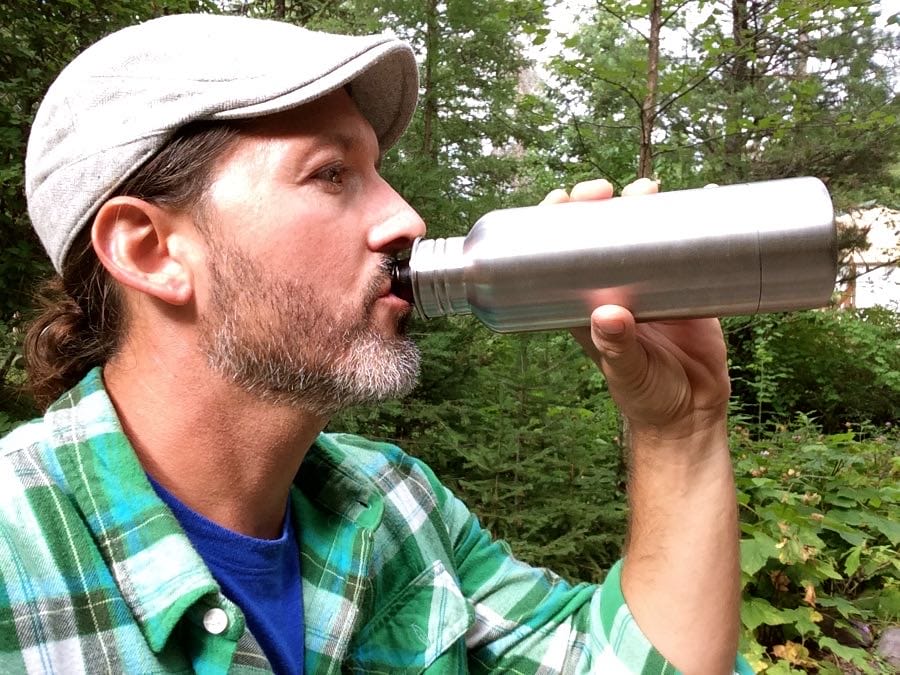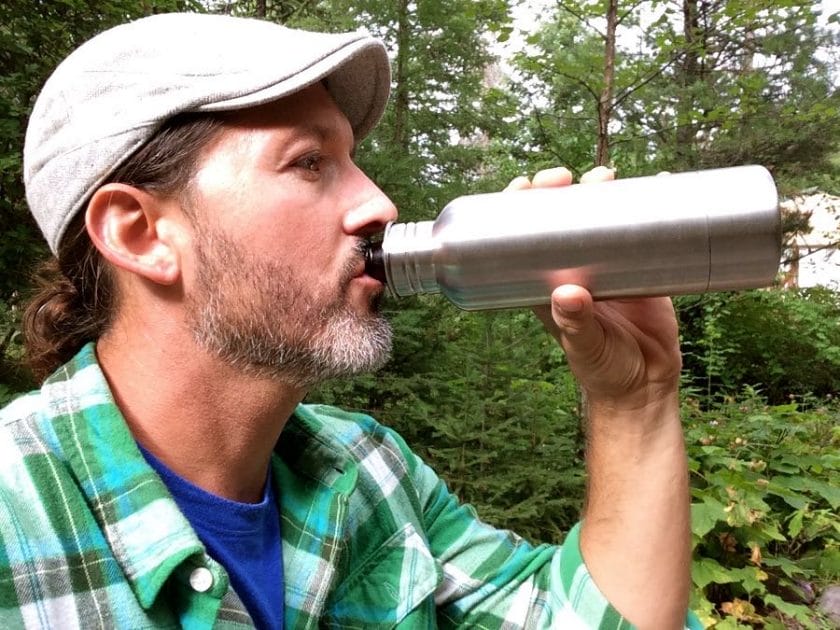 After a few uses, I'm really starting to like the BottleKeeper for a lot of reasons. It keeps my beer cold, secure, and hidden when needed.
Interested in getting a BottleKeeper?
Disclosure: This is a sponsored post that contains affiliate links. I received compensation in exchange for writing this post. Although this post is sponsored, all opinions are my own.
DISCLOSURE: This post may contain affiliate links, meaning I get a commission if you decide to make a purchase through my links, at no cost to you. Please read my disclosure for more info.